For Labor Day Weekend, I decided to go back to a couple familiar places and explore them all over again: Paso Robles and San Francisco. Plus, I wanted a very affordable and cheap getaway and this fit the bill just fine.
The last time I was in Paso Robles was for my 32nd birthday in 2012 and the last time I was in San Fran was for a work training in 2011. Paso Robles is my all time favorite wine region and I was dying to get back and try out some wineries that I didn't experience the last time around. I also wanted to check out some attractions in San Fran for a day that I didn't see in years past.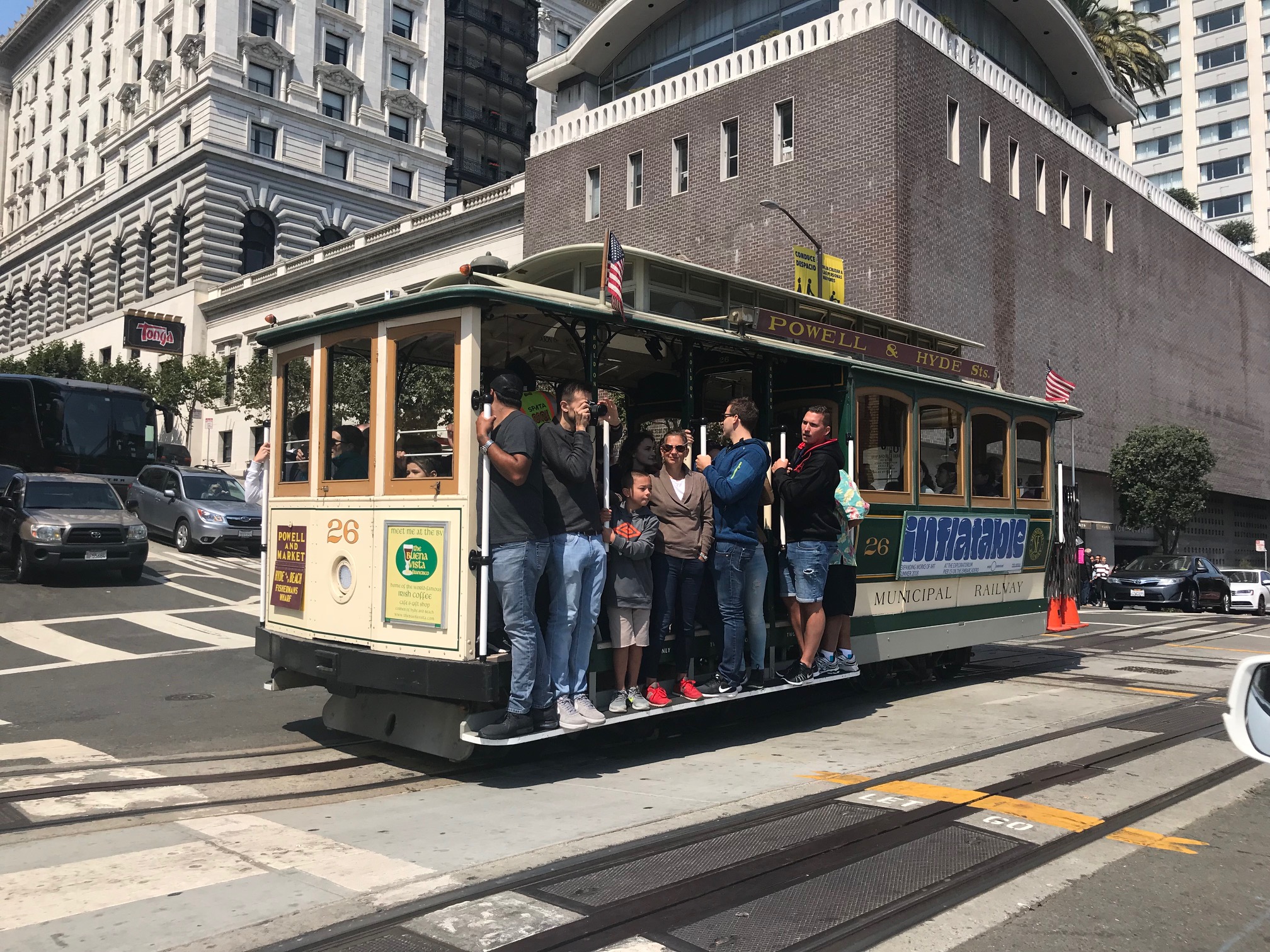 So let's break down, as always, what I spent:
Car rental: $203.96 for an economy vehicle from Budget (I ended up with a Kia Soul, it drove great!).
Airbnb (Paso Robles): $243.60 for 4 nights. Since San Fran is 2 1/2 hours from Paso Robles, I decided to drive up for one day just to see the city and drive back. It was also super expensive to stay in the city for even a night!
Total: $447.56. Told ya it was cheap!
Day 1 – Friday, August 31
I took an Uber to get my rental at 7 a.m. and hit the road by 7:30 a.m. Guess where my first stop was? Unfortunately, the dentist. My dentist is in Santa Barbara County (Montecito specifically) and I had moved my appointment from July to August on a Friday because I have every other Friday off at my job. Good news: no cavities!
Before I went to Paso Robles, I stopped in San Simeon and finally toured Hearst Castle after all of these years. Remember in my Thomas Fire blog I was going to go up to tour the castle over the holidays to see it all lit up but the Thomas Fire was jumping the 101 that weekend and I cancelled my trip last minute? I thought, I may never get to see it all dolled up for Christmas, and since I am up that way anyway, why not?
According to the Hearst Castle website, "Hearst Castle's history begins in 1865, when George Hearst purchased 40,000 acres of ranchland. After his mother's death in 1919, William Randolph Hearst inherited thousands of acres around San Simeon, and over time, he purchased more. The spread eventually encompassed about 250,000 acres. With architect, Julia Morgan, Hearst conceived a retreat he called La Cuesta Encantada—Spanish for 'Enchanted Hill.' By 1947, when Hearst had to leave the remote location because of his fragile health, the estate was still unfinished even though it comprised 165 rooms and 123 acres of gardens, terraces, pools and walkways—all built to Hearst's specifications and showcasing a legendary art collection."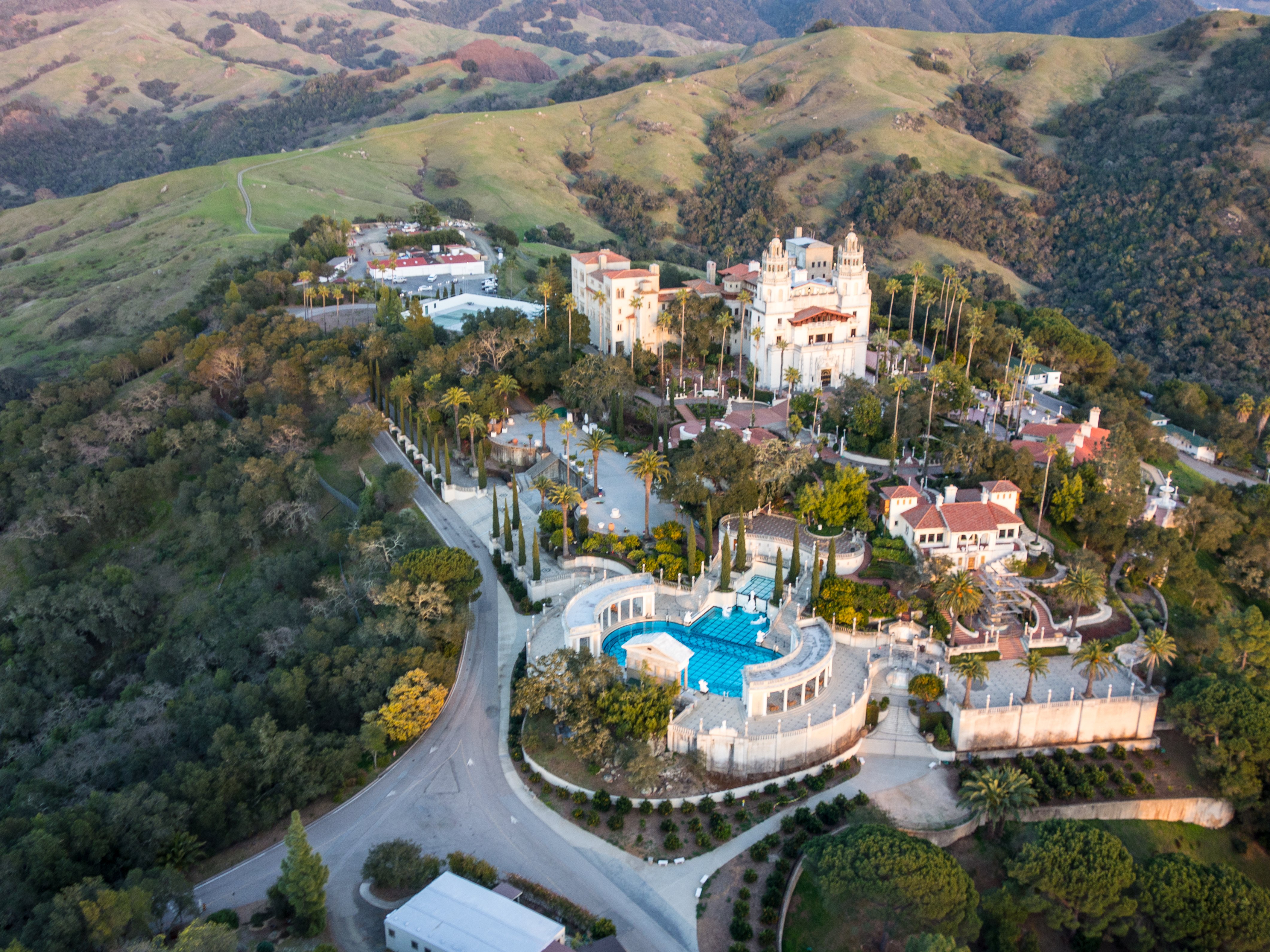 We took a 10 minute bus ride up a very steep hill and were greeted by the tour guides. I was able to see Neptune's Pool filled with water. The staff had just filled it with water 2 weeks ago and over the past 4 years had been doing some renovations on it.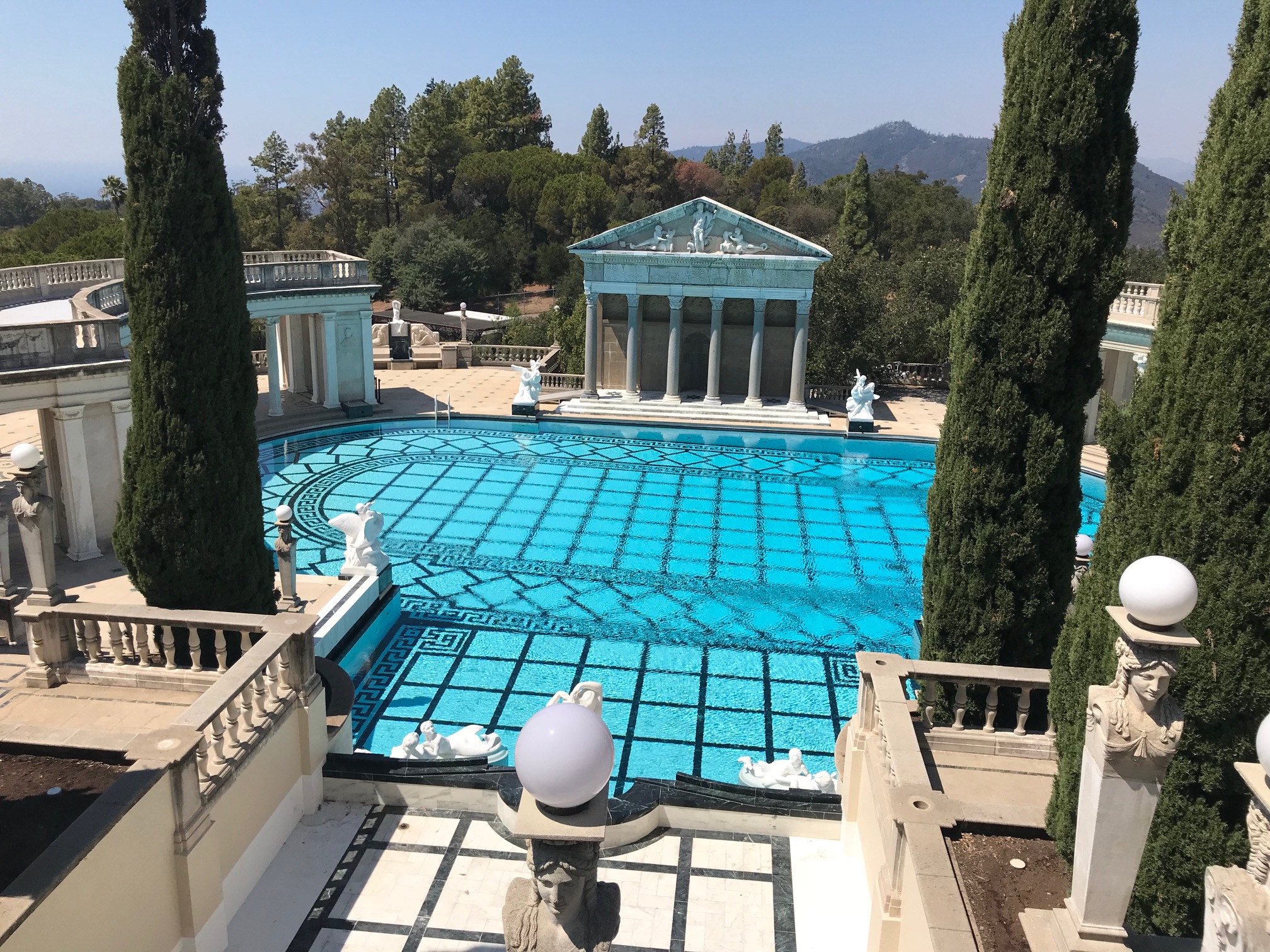 I then viewed some neat Renaissance sculptures from Europe and a beautiful view overlooking the Pacific Ocean.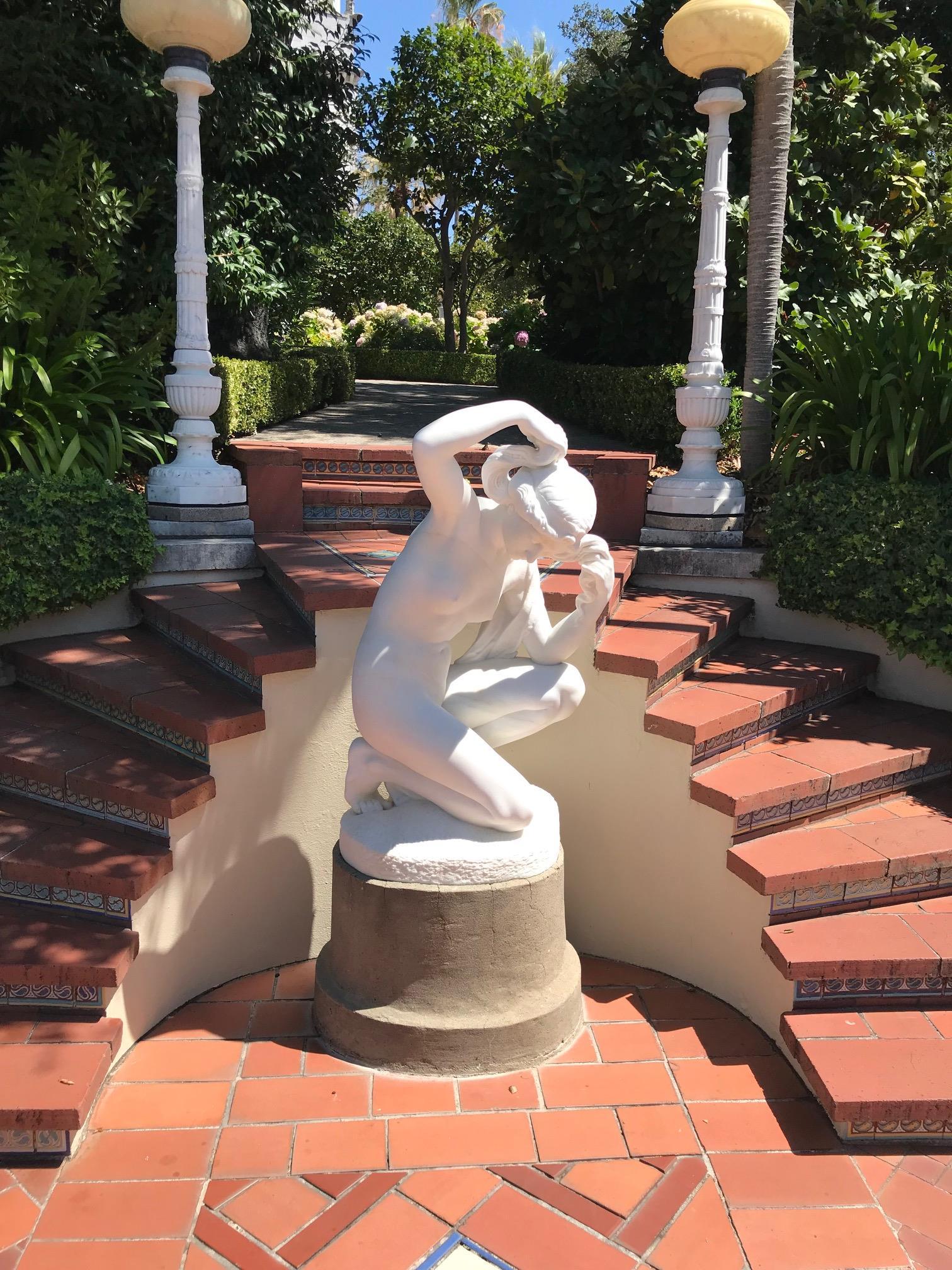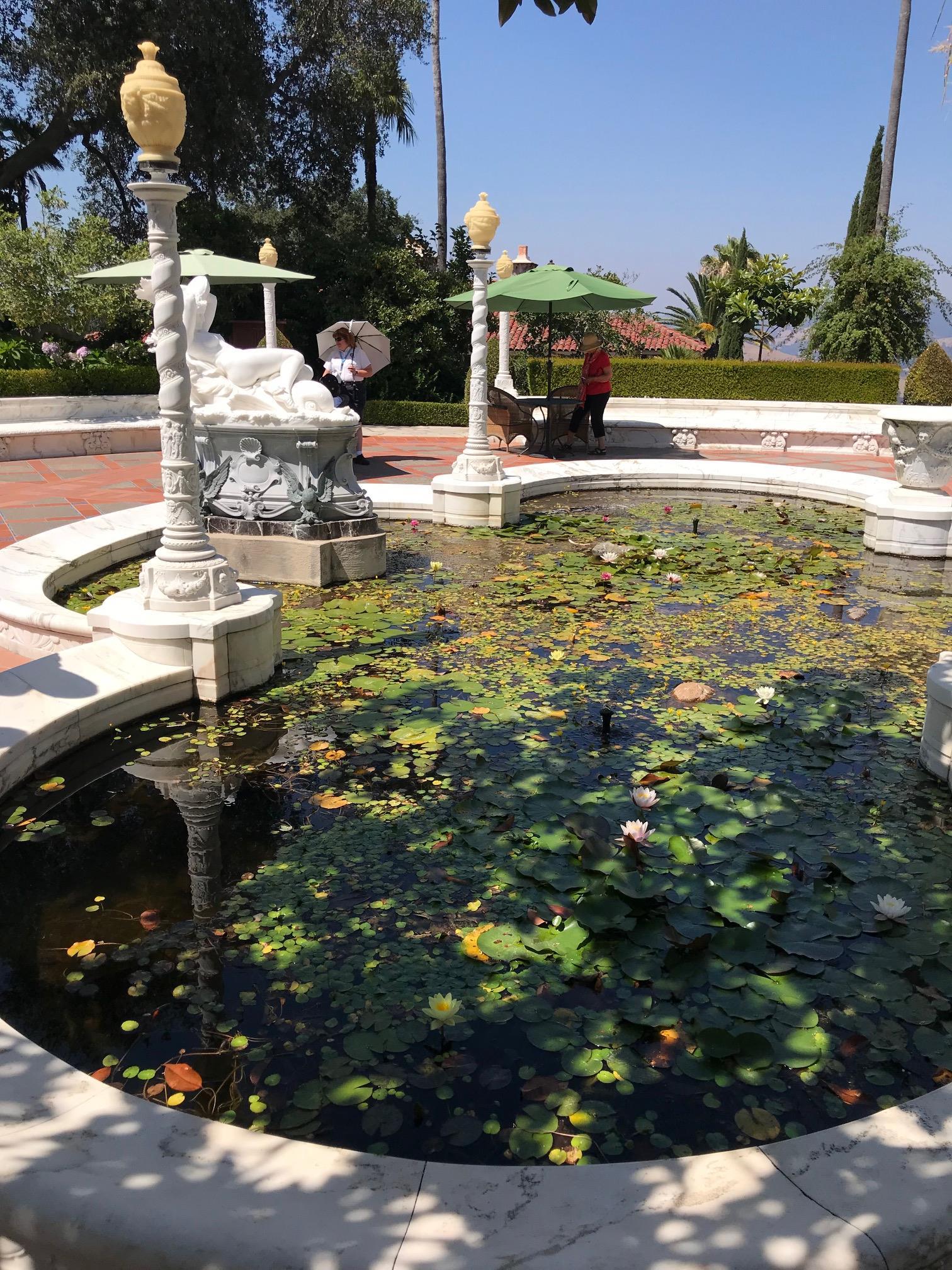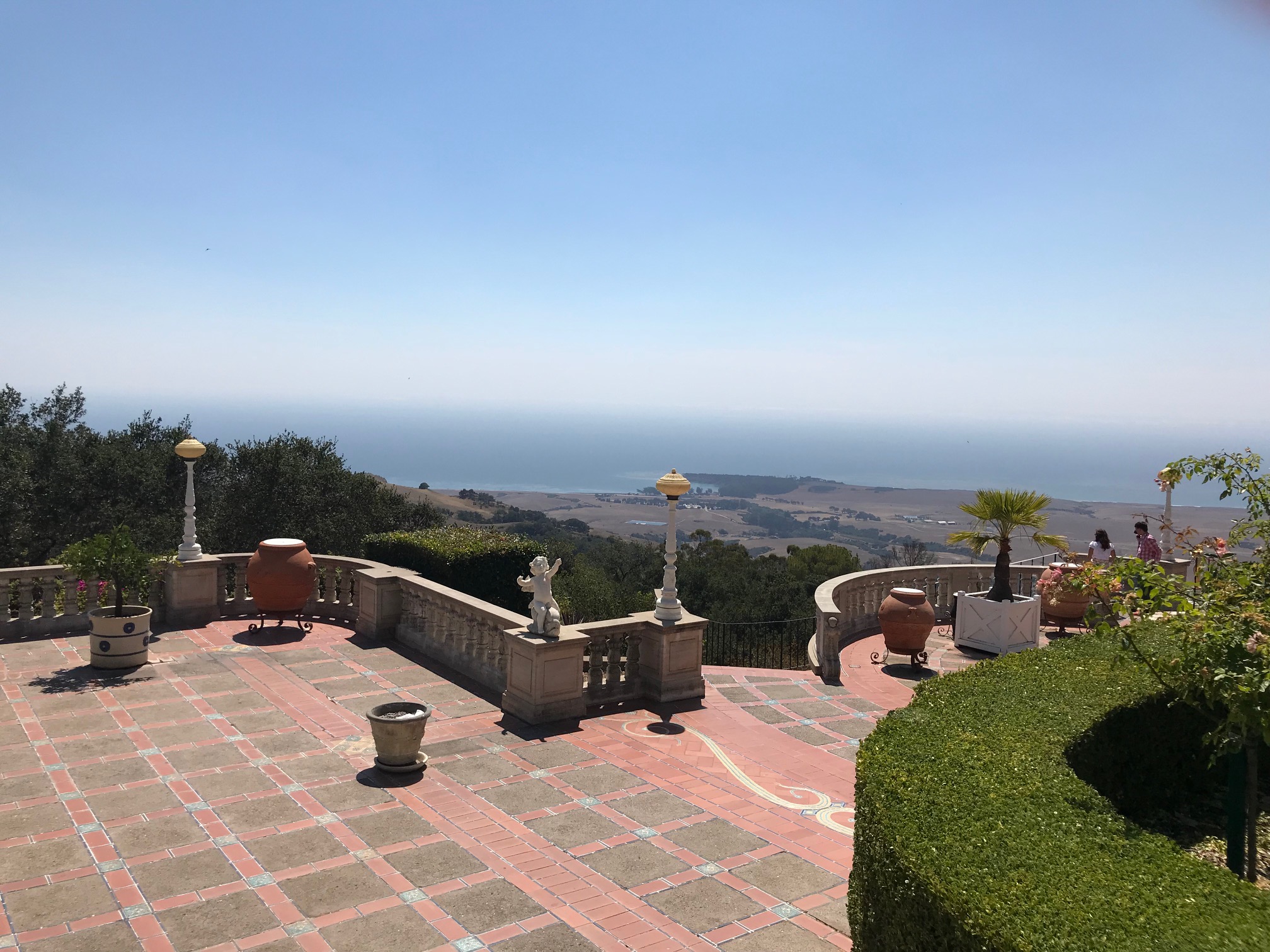 Next we went into one of the main sections of the castle to tour the Grand Rooms, which consisted of a living room area, dining room, tea room and a pool room. There was also a movie theater section, but it was too dark to take any photos (same with the tea room).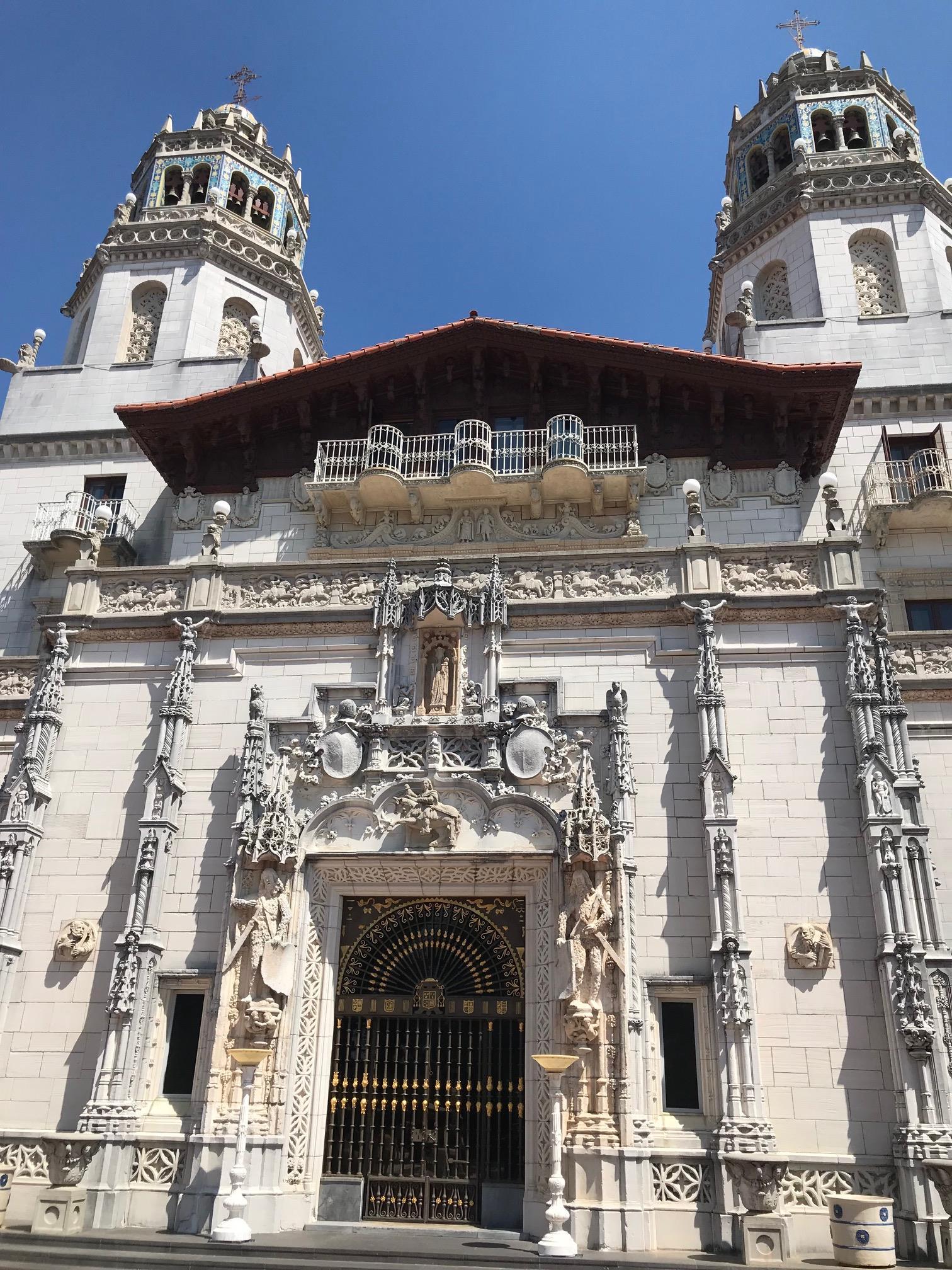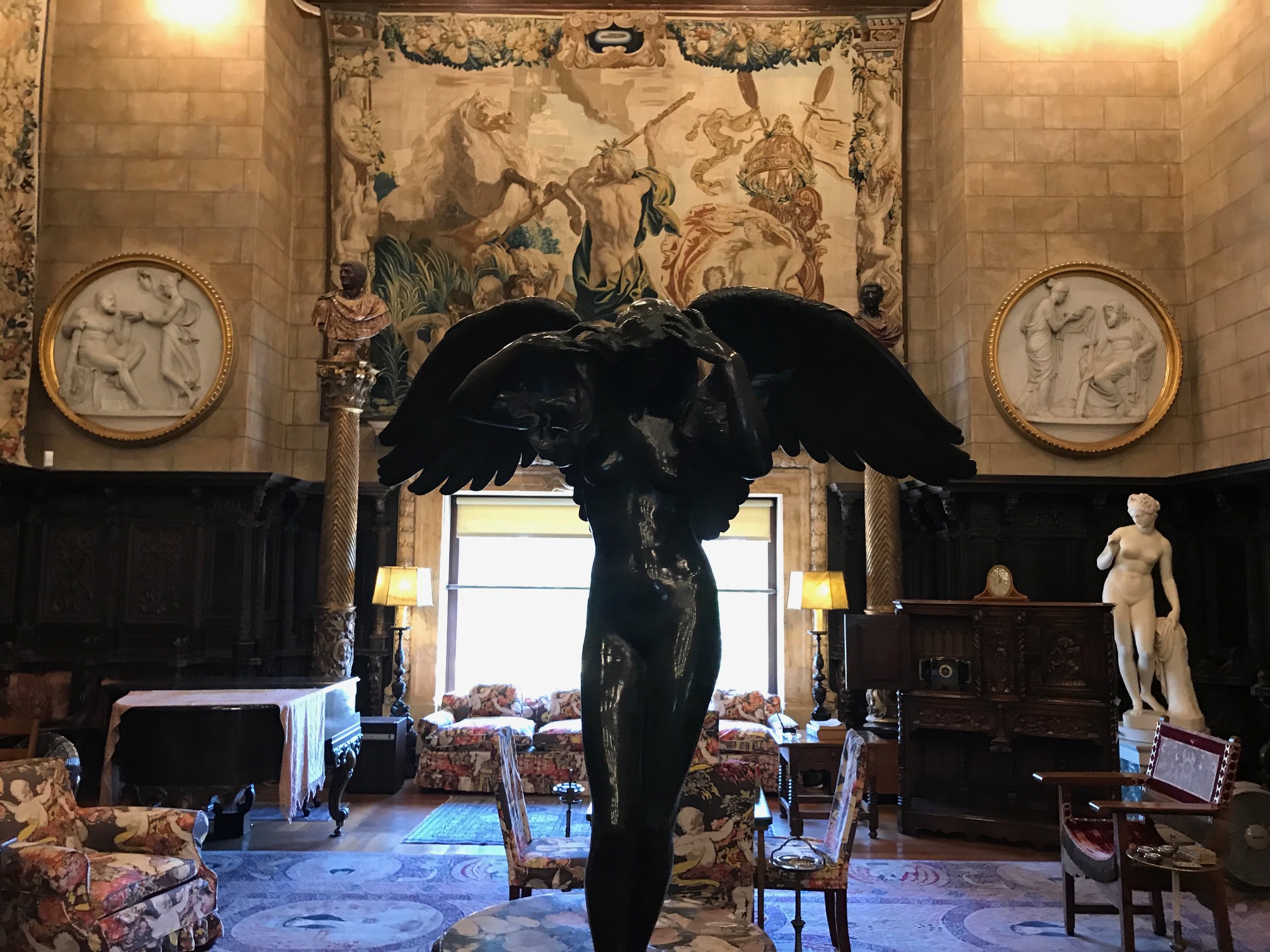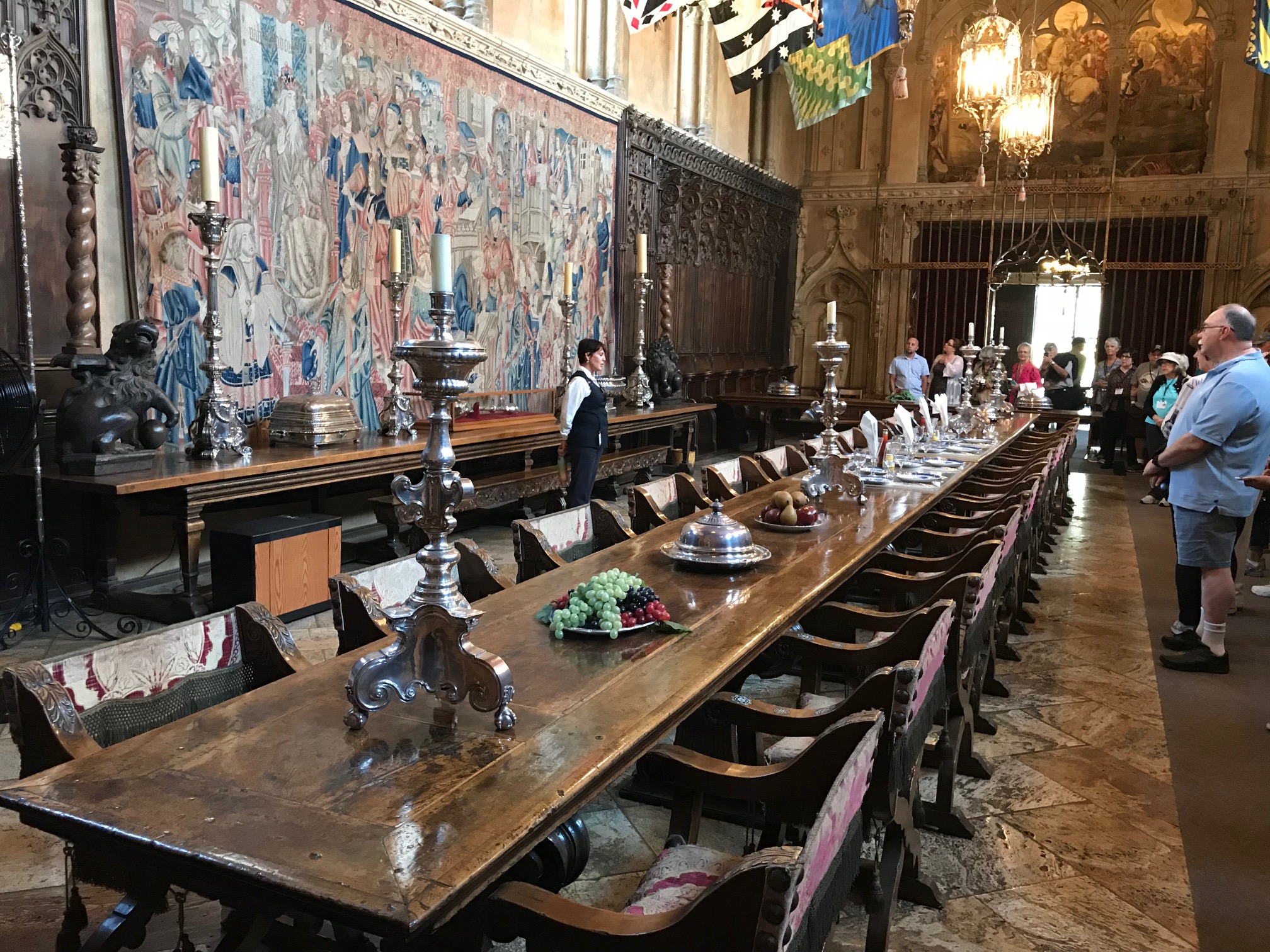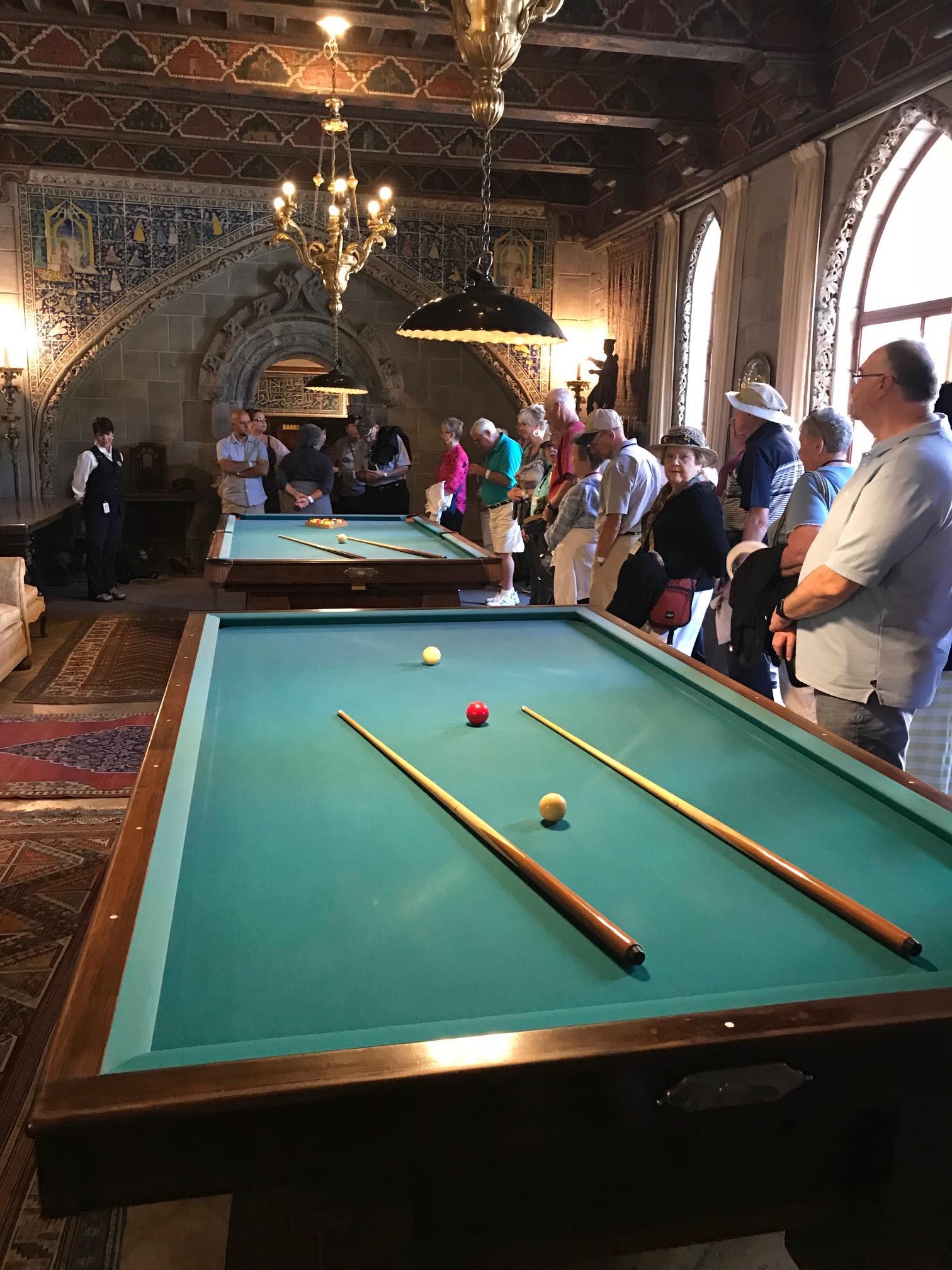 On the way out of the castle, we waited in line for the bus to take us back down in the indoor pool room. The guide told us that on an employee's last day of work, they have the opportunity to swim in this pool. Pretty neat!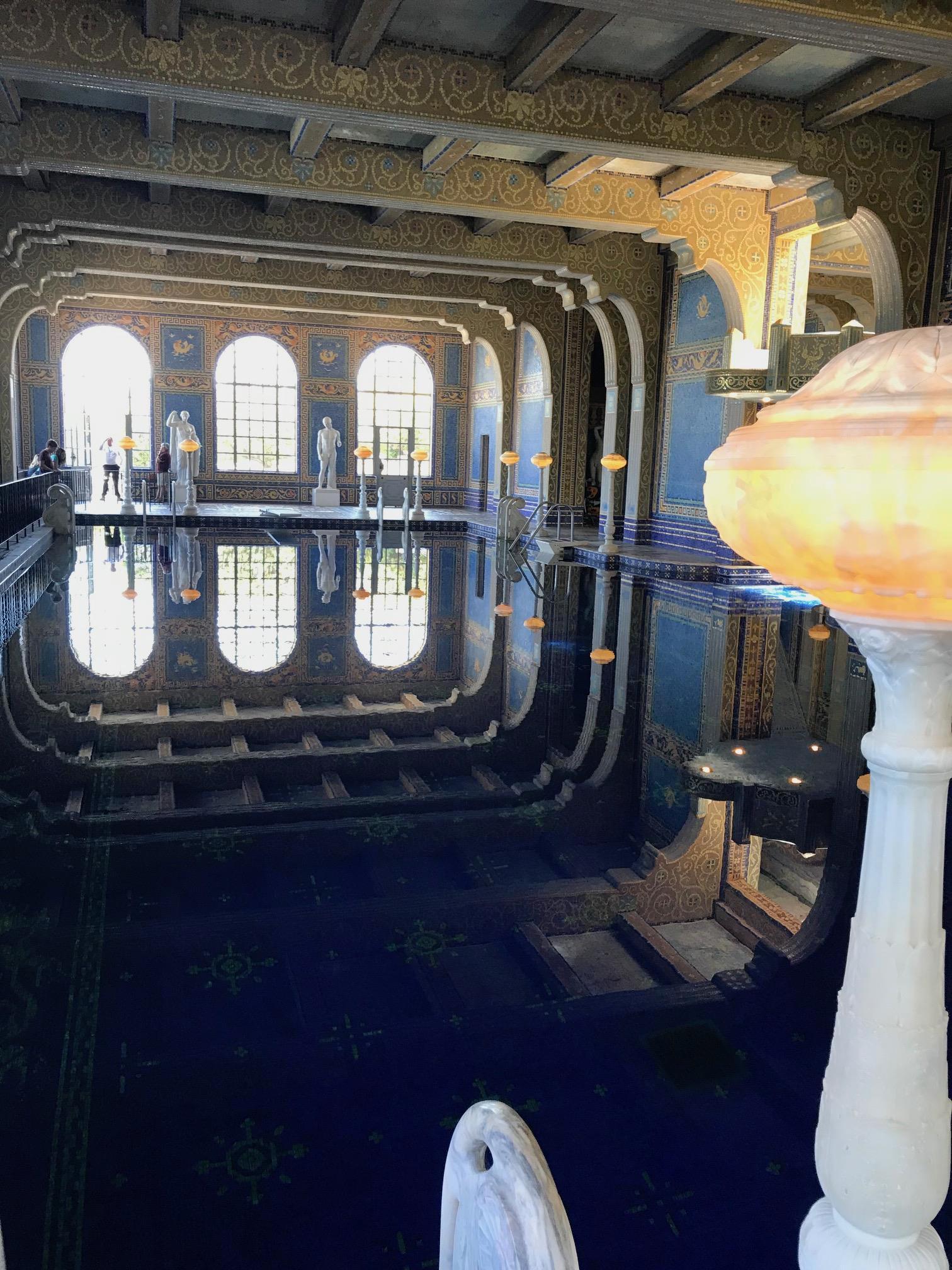 Afterwards, I headed towards Paso Robles and stopped at one winery for a tasting ($20) in the evening: Tooth & Nail. The winery was established in 2014 and is a castle with a river going around it. It was probably my favorite winery to visit on my trip. I bought myself the Pinot Gris ($24) and a meat and cheese plate. I literally had no food since 8:30 a.m. that morning and I was dying for a snack!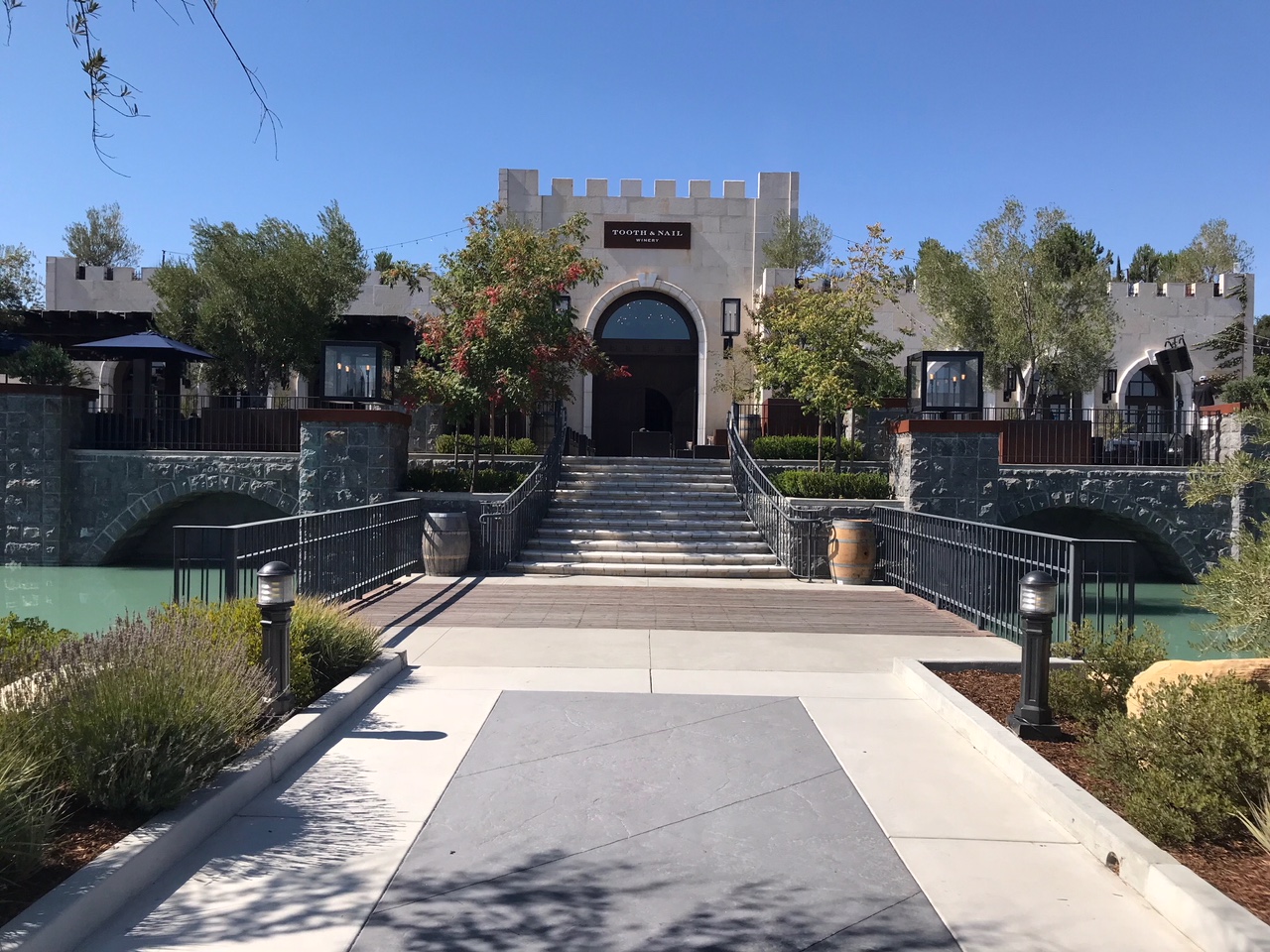 After speaking with the tasting lady, she recommended I go to The Hatch Rotisserie & Bar in Downtown Paso Robles for dinner. She told me that I should get there as earlier as possible because it is that popular and will fill up quickly. I got there right as it opened at 4:30 p.m. I ordered myself a These Dreams ($12) cocktail, which consisted of Gin, matcha tea, lime, elderflower liqueur, sugar and an egg white, Mushrooms ($10), which is the biggest seller on the dinner menu and consisted of fire-roasted hen of the woods mushrooms, soy, aïoli and parmesan, and Little Gem Salad with Rotisserie Chicken ($16), which consisted of Pecorino, garlic bread crumbs and lemon anchovy dressing. It was so yummy and filling!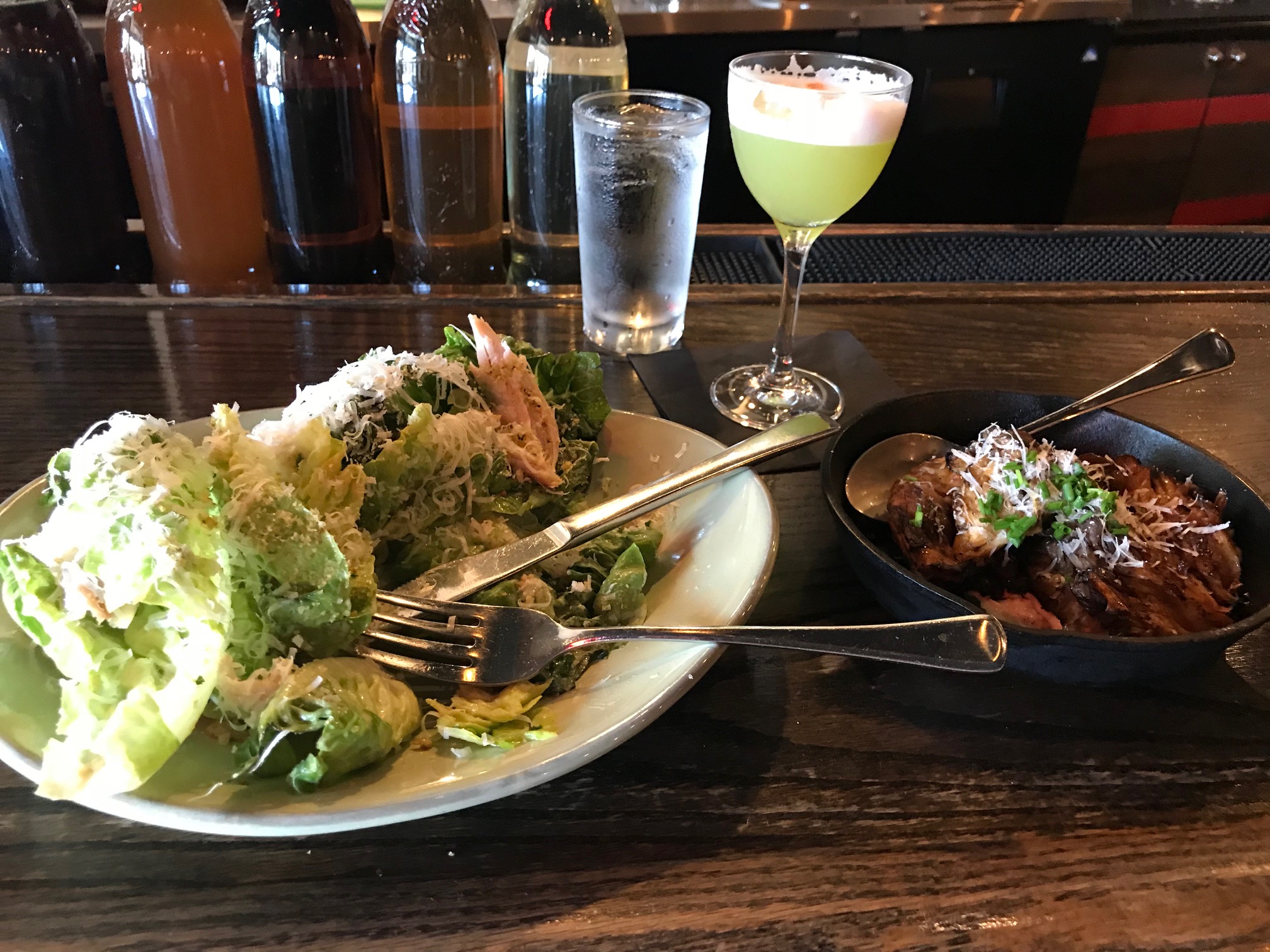 Afterwards, I made my way to my Airbnb at about 6 p.m. I was so tired, plus it was nice getting to know my host, Erika. I crashed at 9:45 p.m.
Day 2 – Saturday, September 1
I had 2 choices on this day: go wine tasting in Paso Robles or go up to the Bay Area for the day. I decided to finish my wine tasting journey on this day. I woke up at 8.a.m and got ready, then headed over to Springside Restaurant for breakfast. I had coffee and omelette with potatoes and a biscuit ($15). I needed a ton of food in me if I was to do wine tasting. Most open between 10 a.m. – 11 a.m., so I was ready!
Unlike driving through the Santa Ynez Valley where you don't climb many hills to get to most of the wineries, this region was waaaay into the hills with a lot of curvy roads. The fastest you could go was 25 mph. I felt like I was in a fairytale at times driving through the forest.
My first stop was Calcareous Winery ($15) in the hills. I had always been a fan of their reds (specifically the Twisted Sister Cabernet), so I decided to give it a shot. Most of the wines I was middle-of-the-road with, but the view from the top was gorgeous!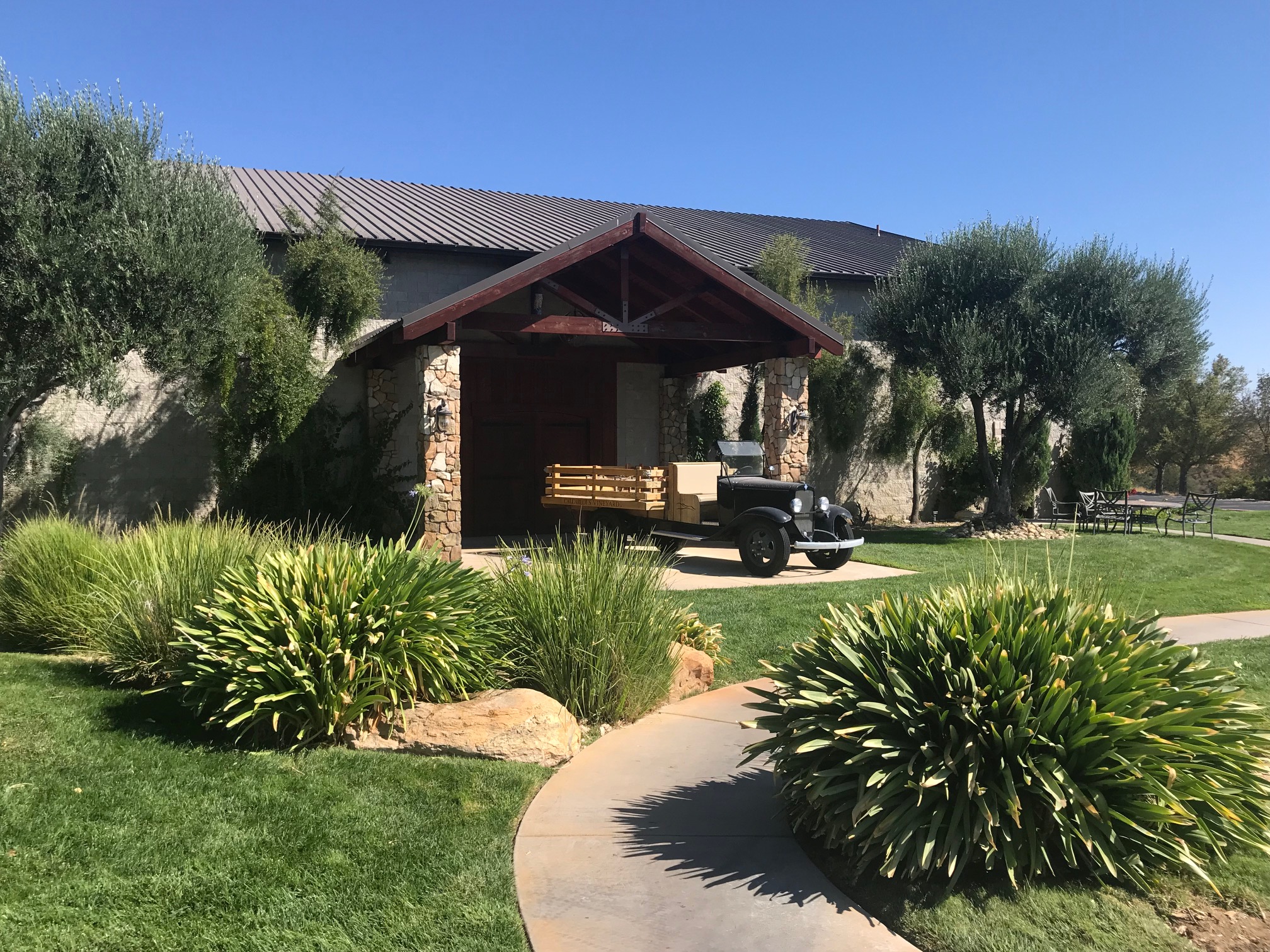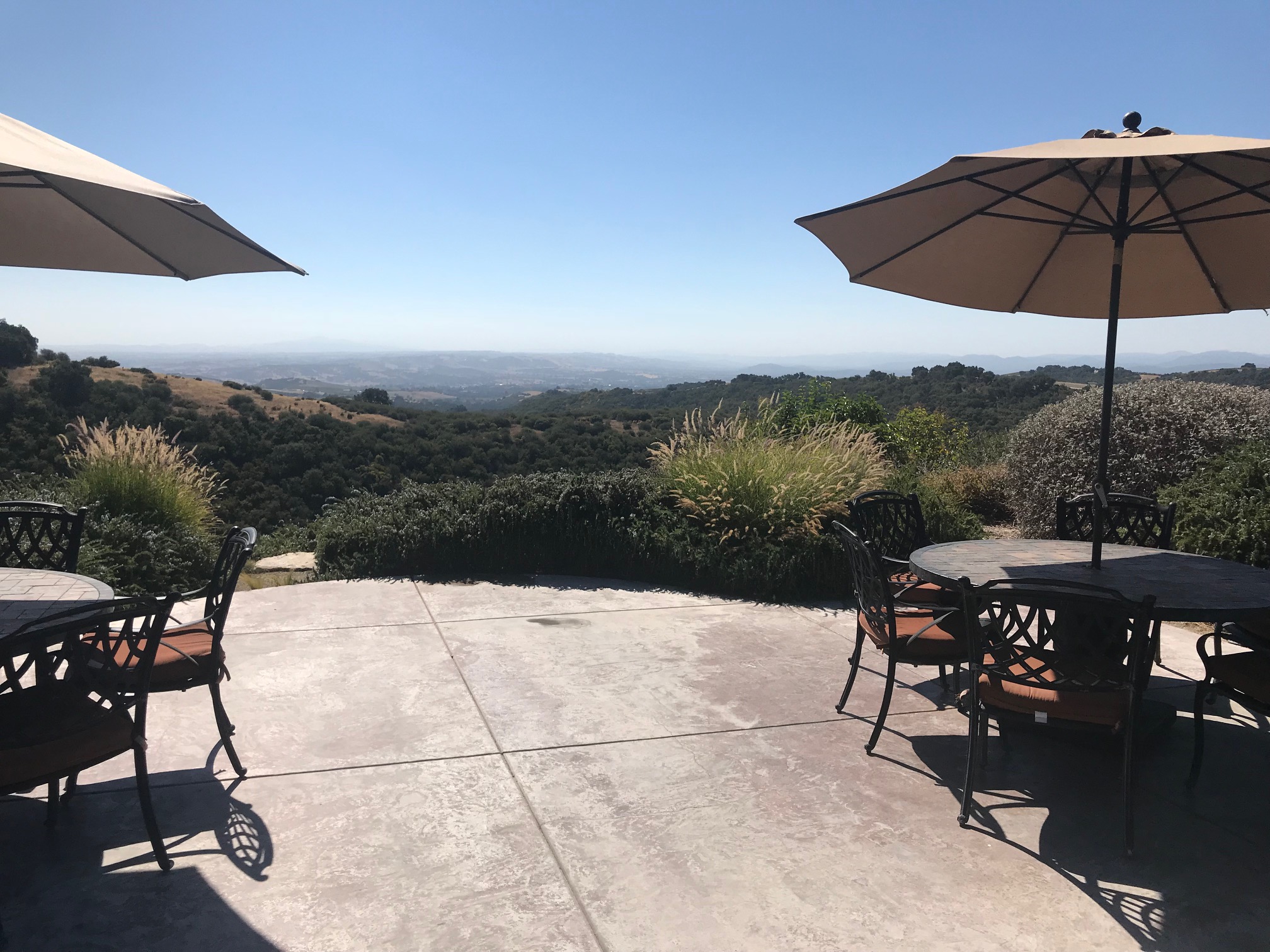 Next I made my way to a winery that has my favorite Cabernet in the whole wide world: Justin. It was quite the journey to get there from Calcareous because it was 30 minutes on the other side of the mountains, but it was worth it.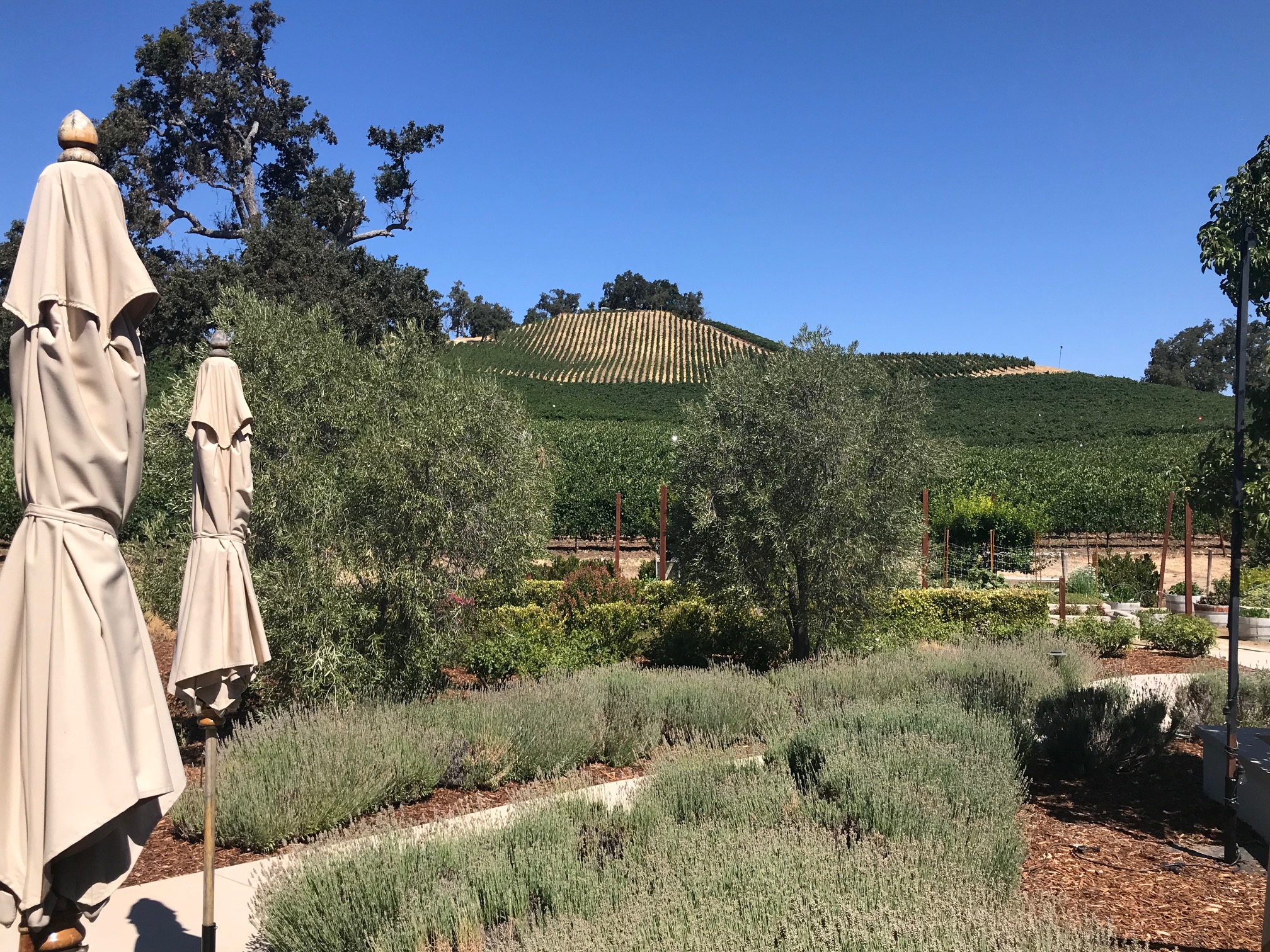 At Justin, you need to pay outside of the tasting room ($25) before entering inside for a tasting due to popular demand. I then sampled 4 reds and one white. The favorite and most popular out of them all is Isosceles, which is 76% Cabernet Sauvignon, 13% Cabernet Franc and 11% Merlot. It is $72, waaaay out of my price range, but a damn good wine!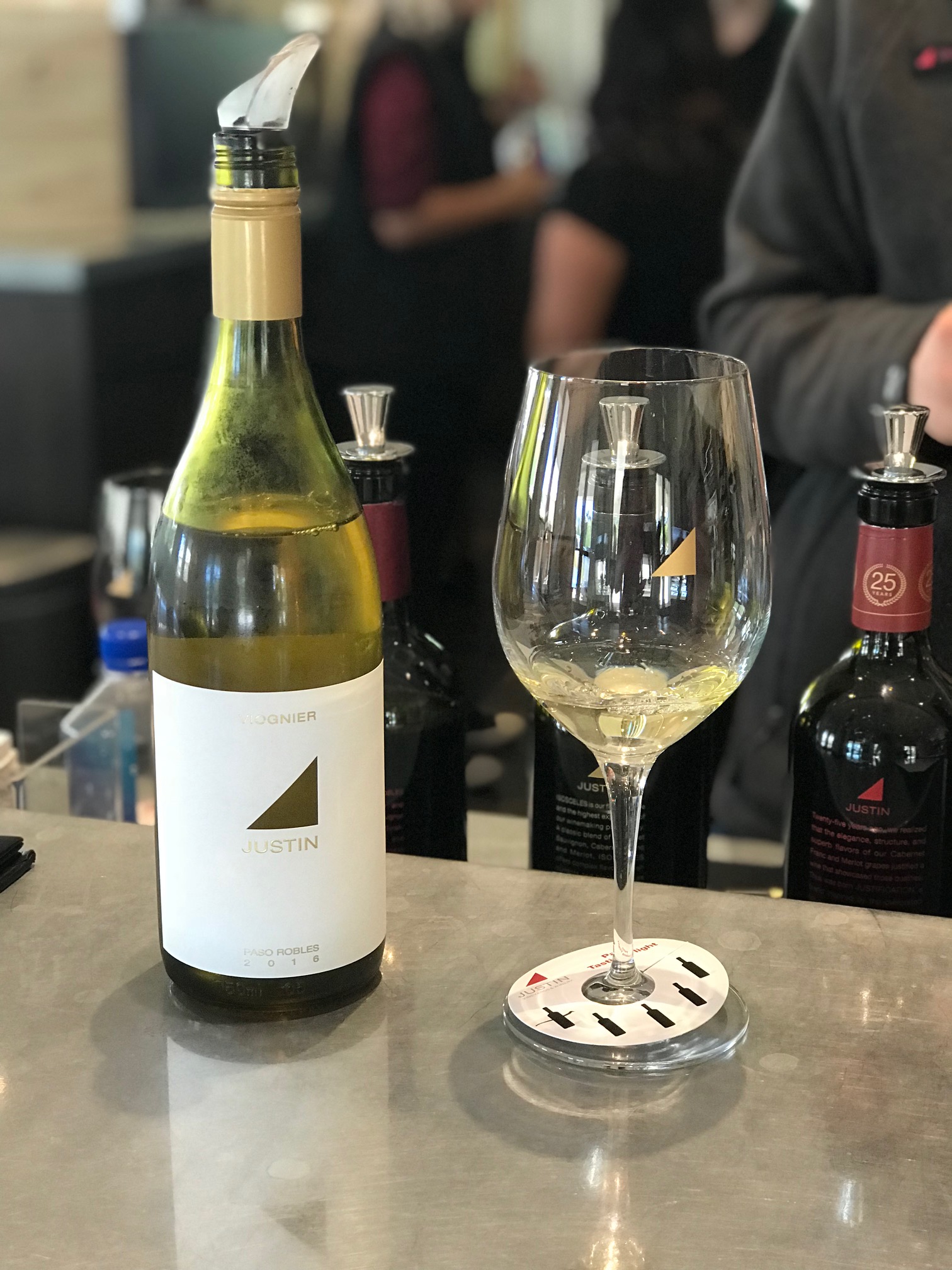 I then made my way to the third winery of the day, Chronic Cellars, back towards the other side of town. I had poured Chronic Cellars' Spritz and Giggles Champagne at a tasting in LA before, so I was quite familiar with the brand. All of the samplings were mostly red blends, with my favorite being the Sofa King Bueno, with 46% Syrah, 31% Grenache, 13% Petite Sirah, 10% Mourvedre and 2% Tannat. All of these wines plus a glass for $10, so it was quite a deal!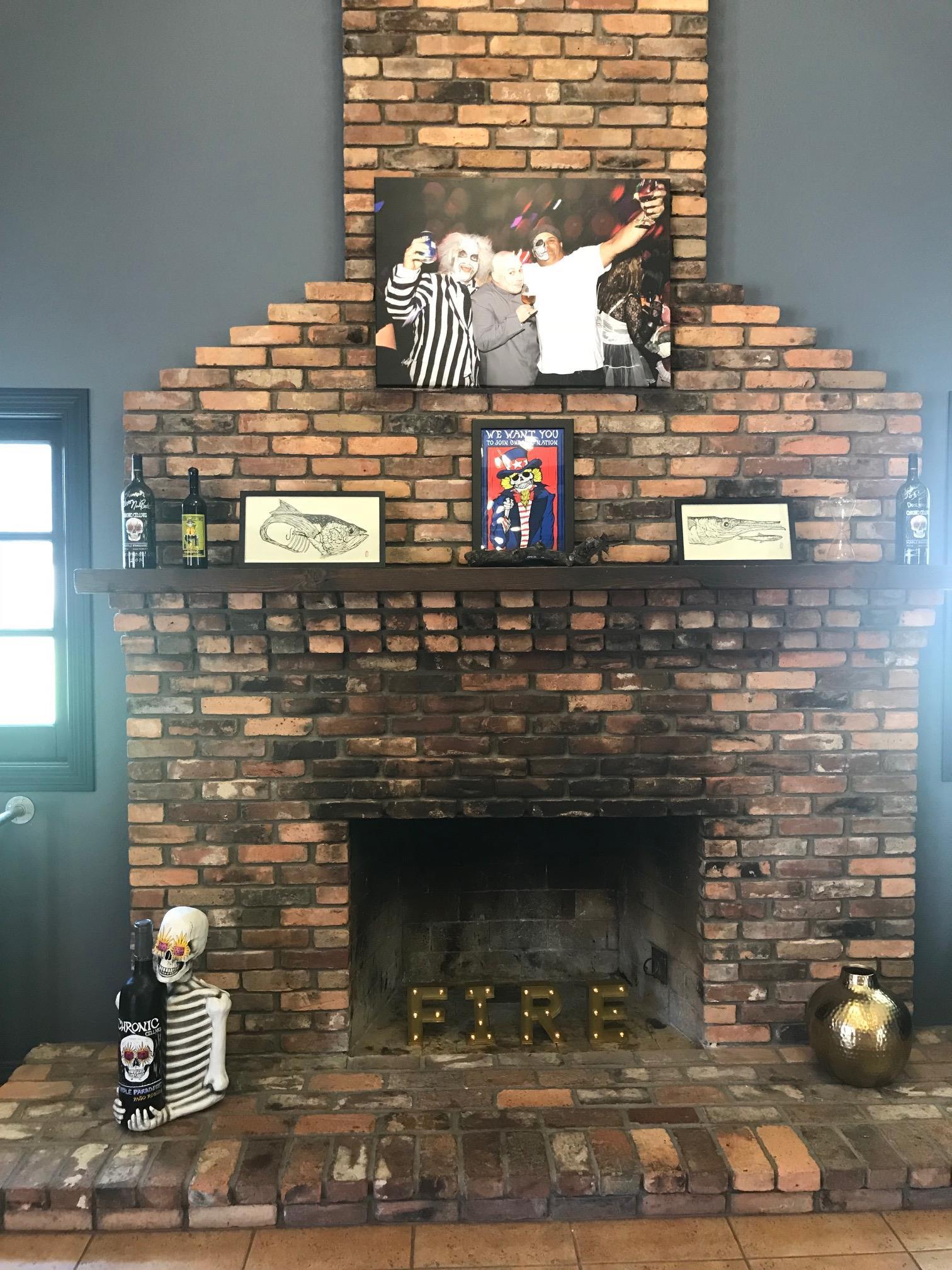 Next I headed back downtown to do some window shopping. I stopped by the Brown Butter Cookie Company to buy one-of-a-kind brown butter cookies with sea salt. They are to die for, I can't explain in words what it tastes like except it really is the most perfect cookie I have ever had in my life!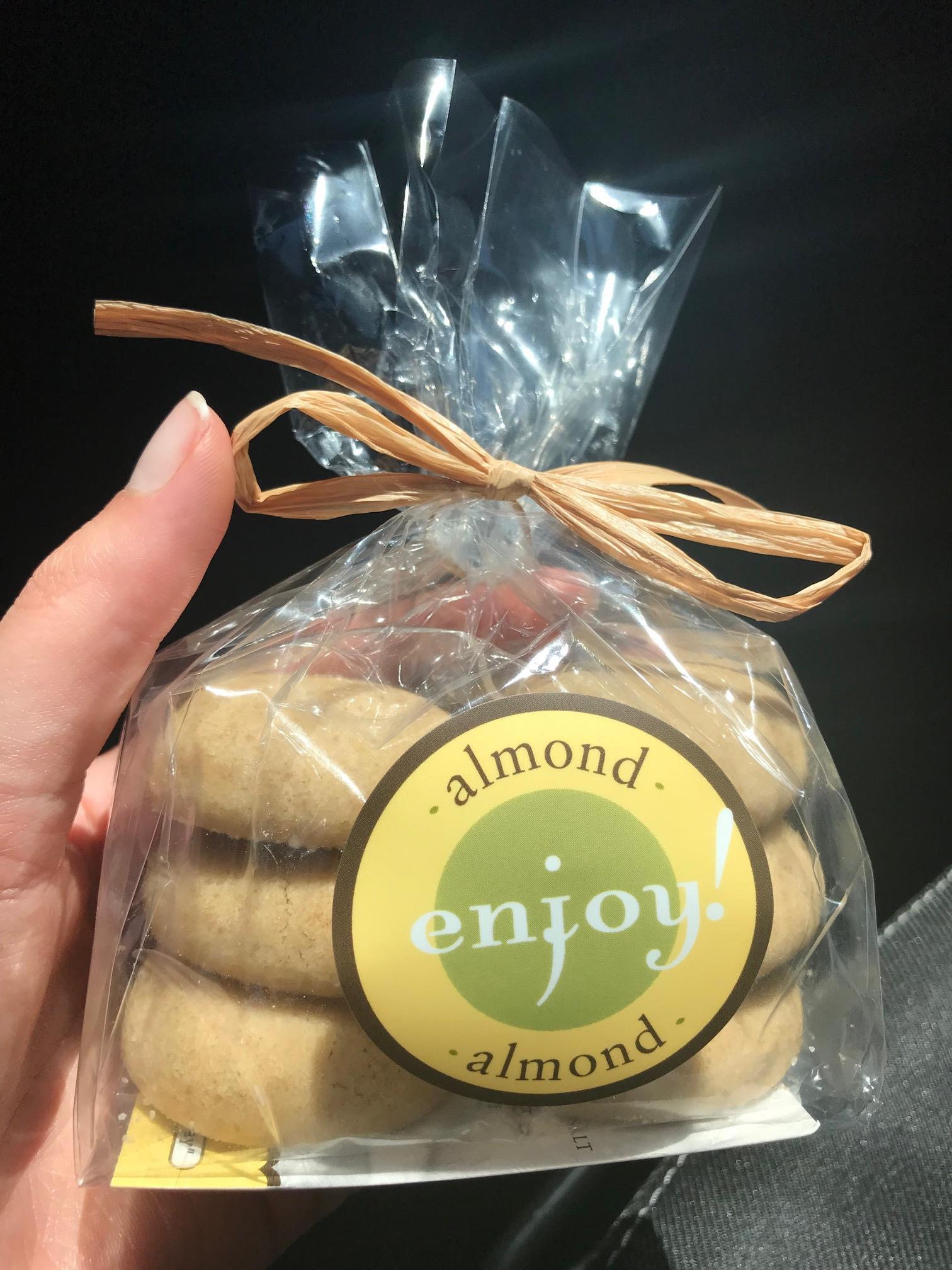 Across the street I made my way through the City Park to the historic Public Library to view some history (entrance is free). I took of a photo of an old school band uniform and a keyboard.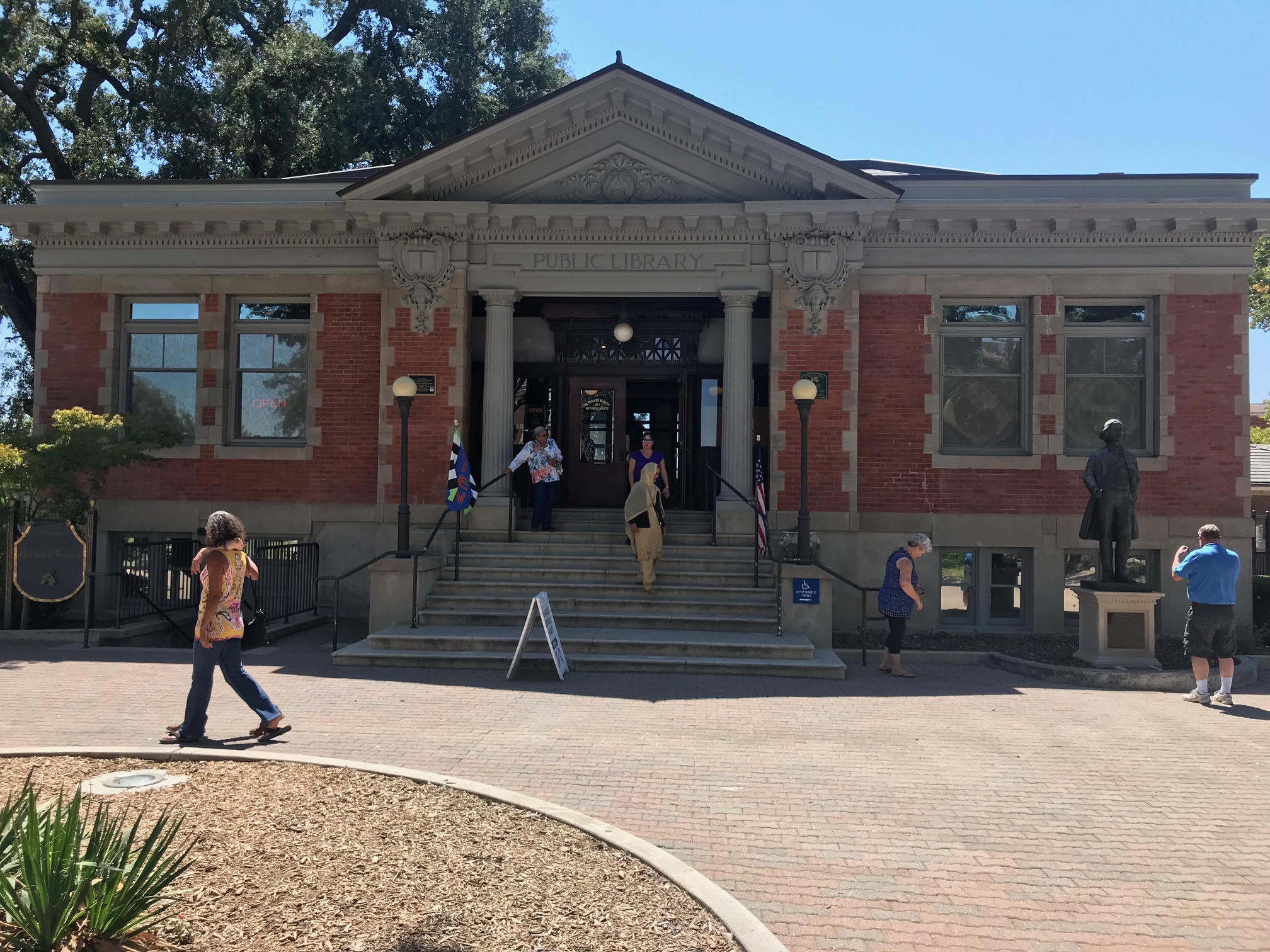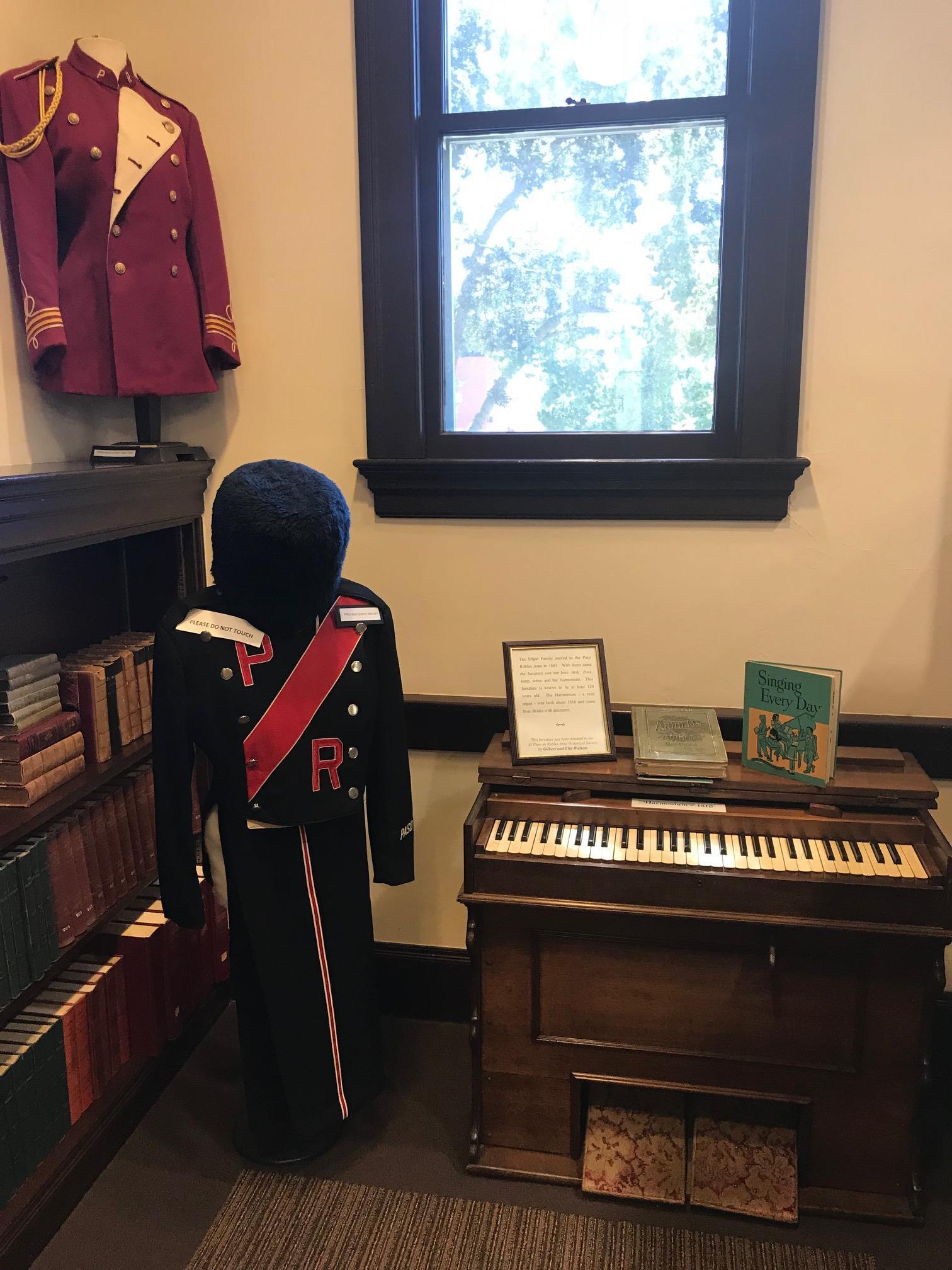 Across town I visited the Pioneer Museum to view cultural, agricultural, commercial and other artifacts from the 19th and 20th century (entrance is also free).
Outside there was an original 2 cell jail used between 1889 – 1914. There was even some "human" remains inside one of the cells, eeek!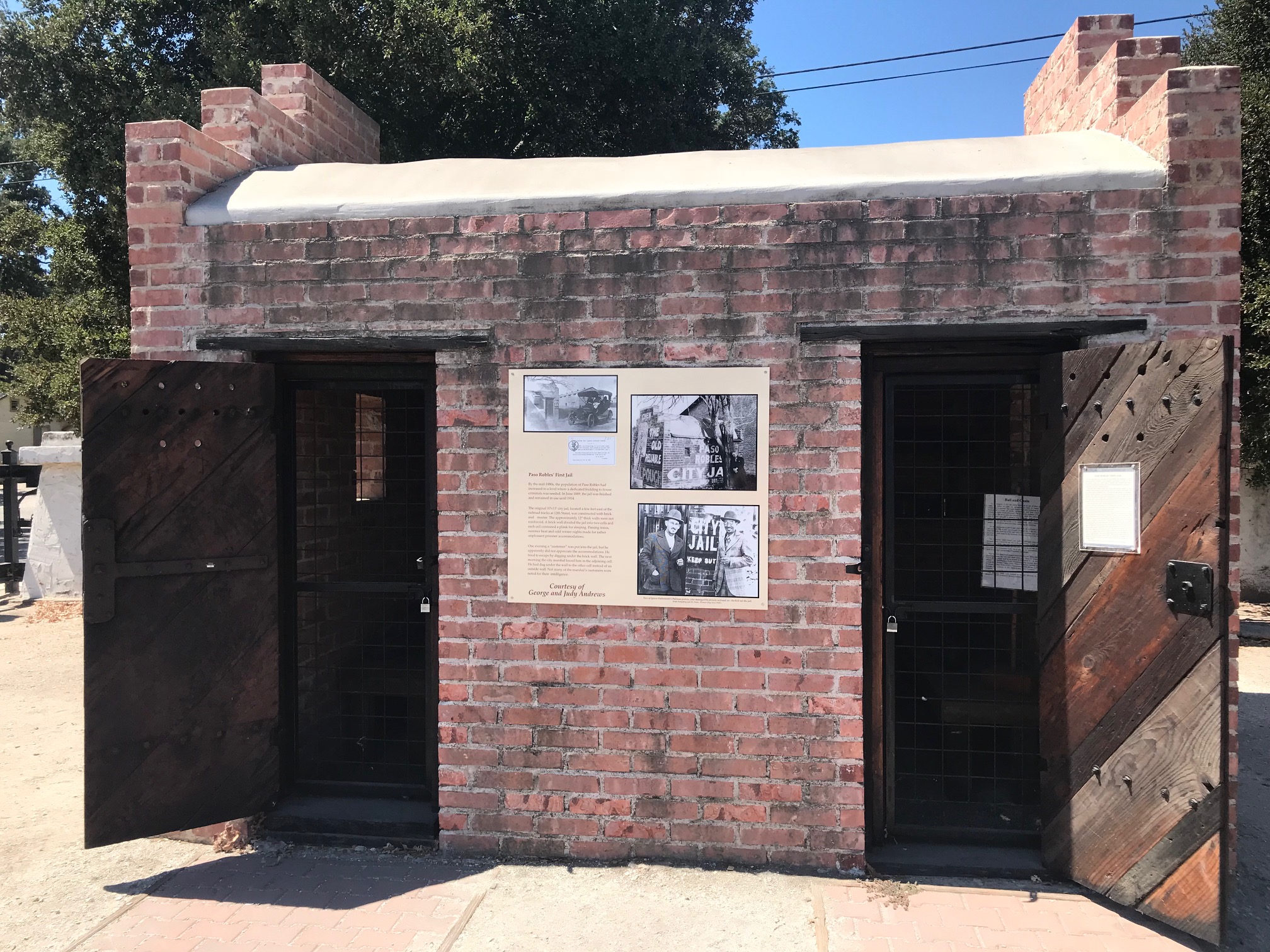 There was also a Highway 101 sign sued in the 1950s and the Geneseo Schoolhouse that had a one room classroom.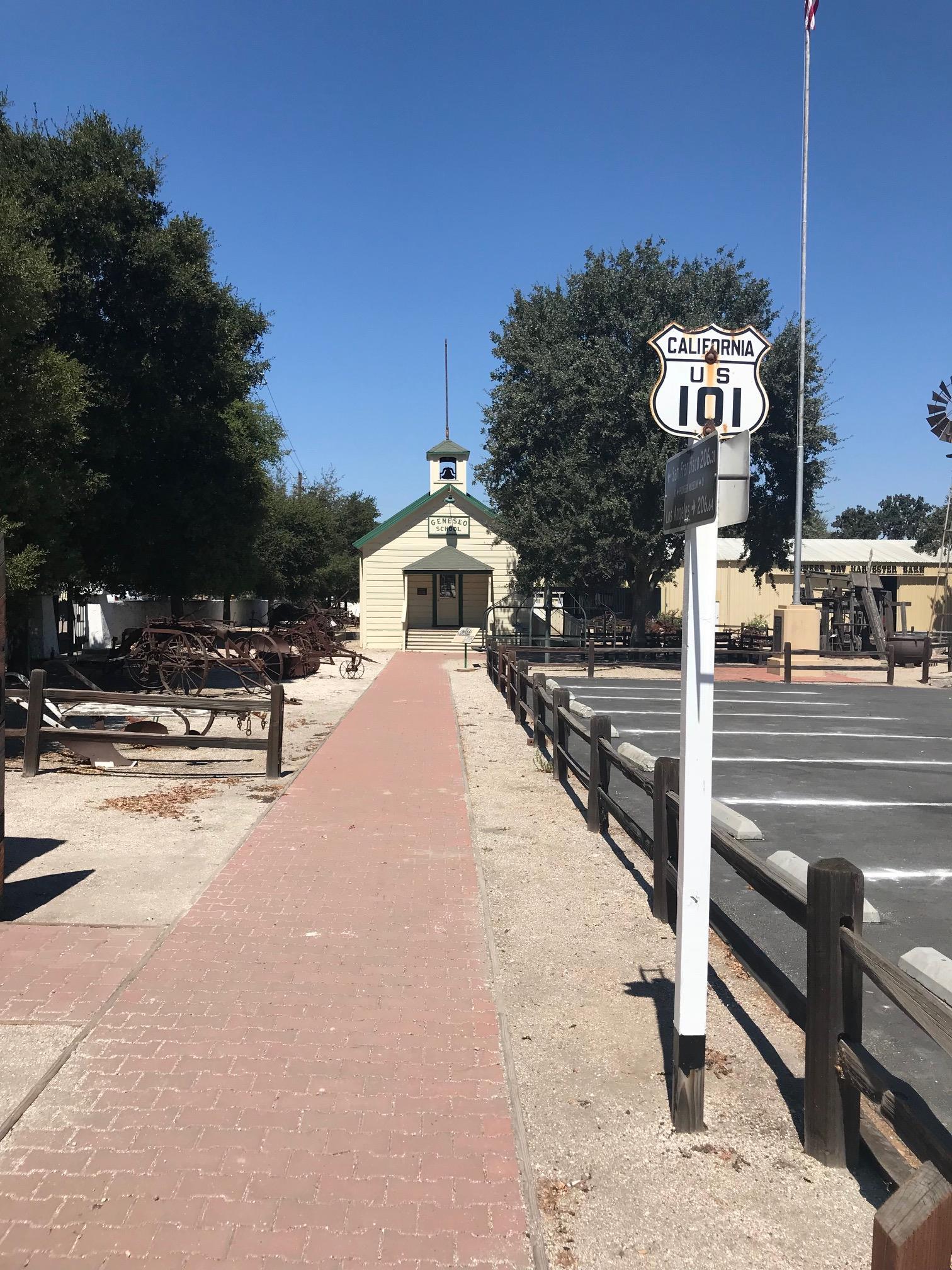 Inside, I saw a variety of typewriters, an old-fashioned printer, oven and tea set, puppet show theatre, a high wheel bicycle, gold and bottles.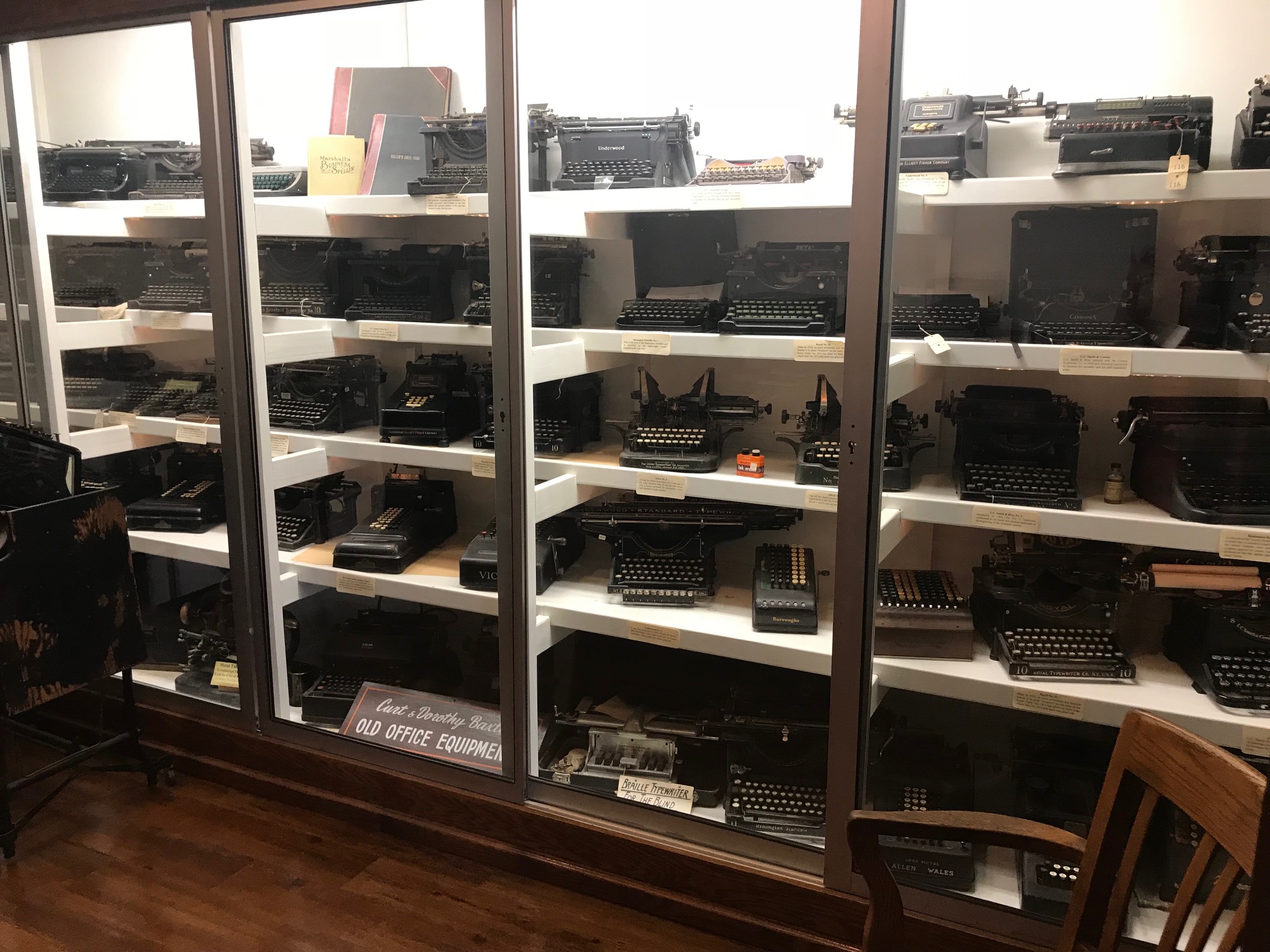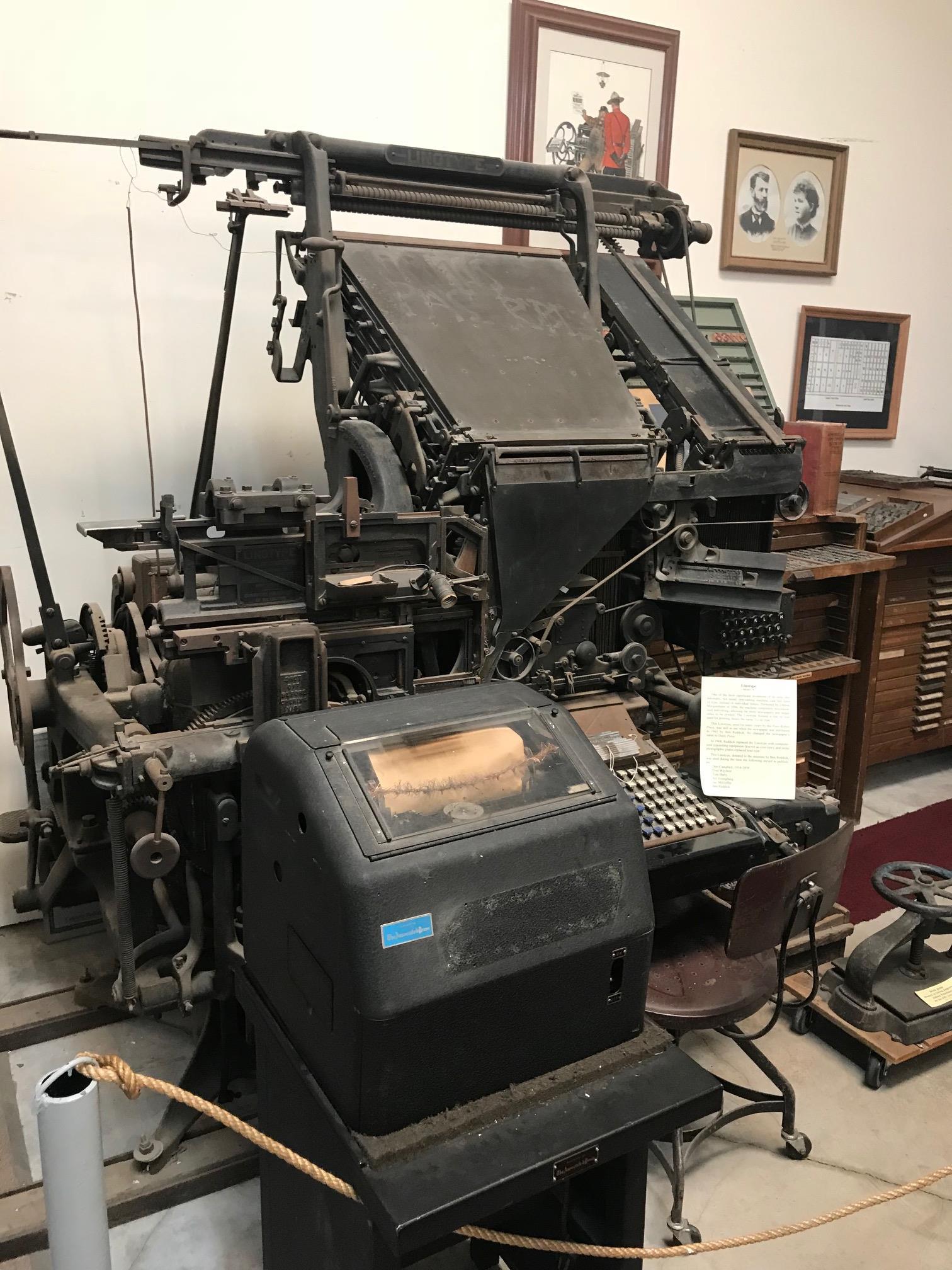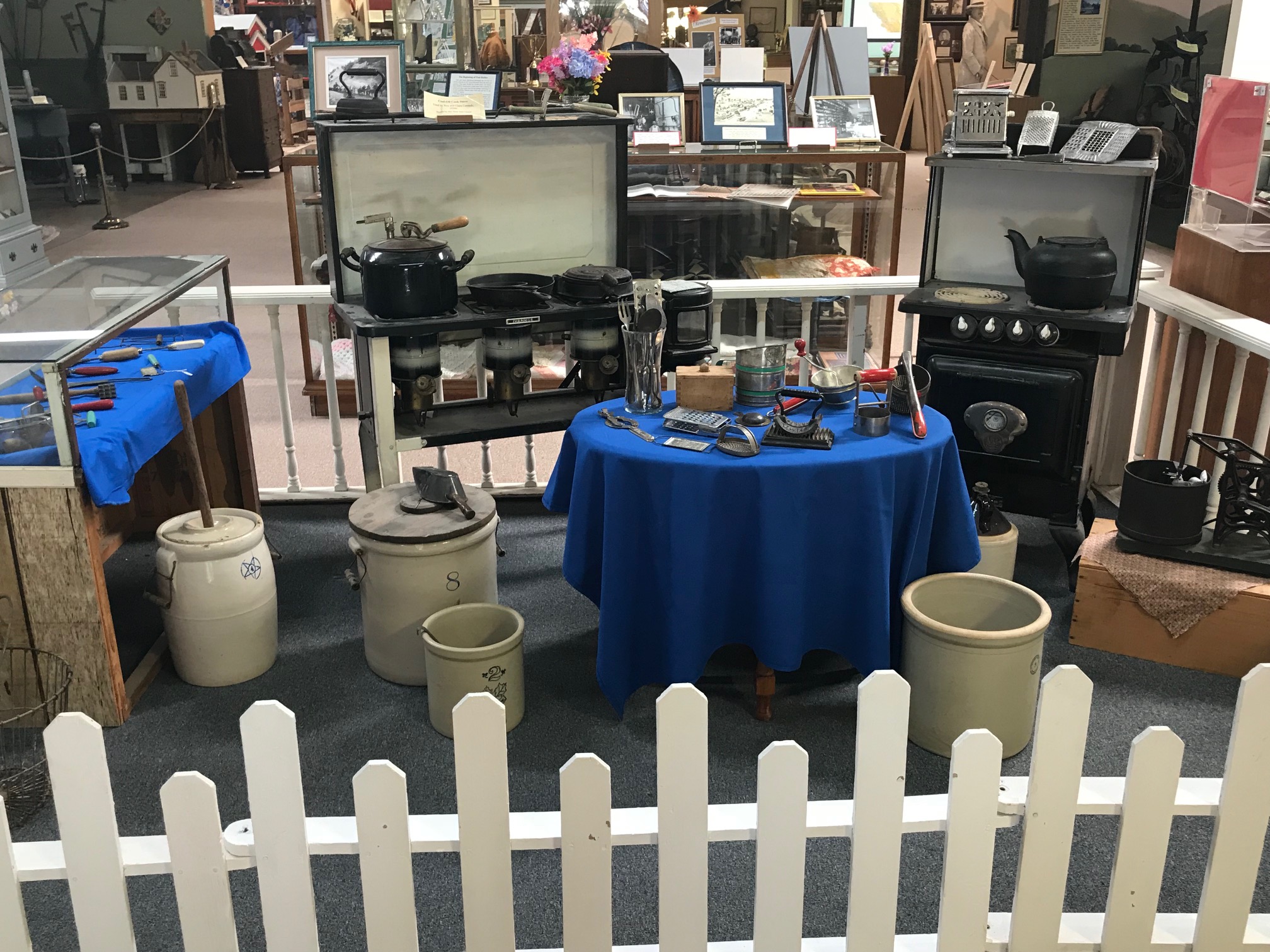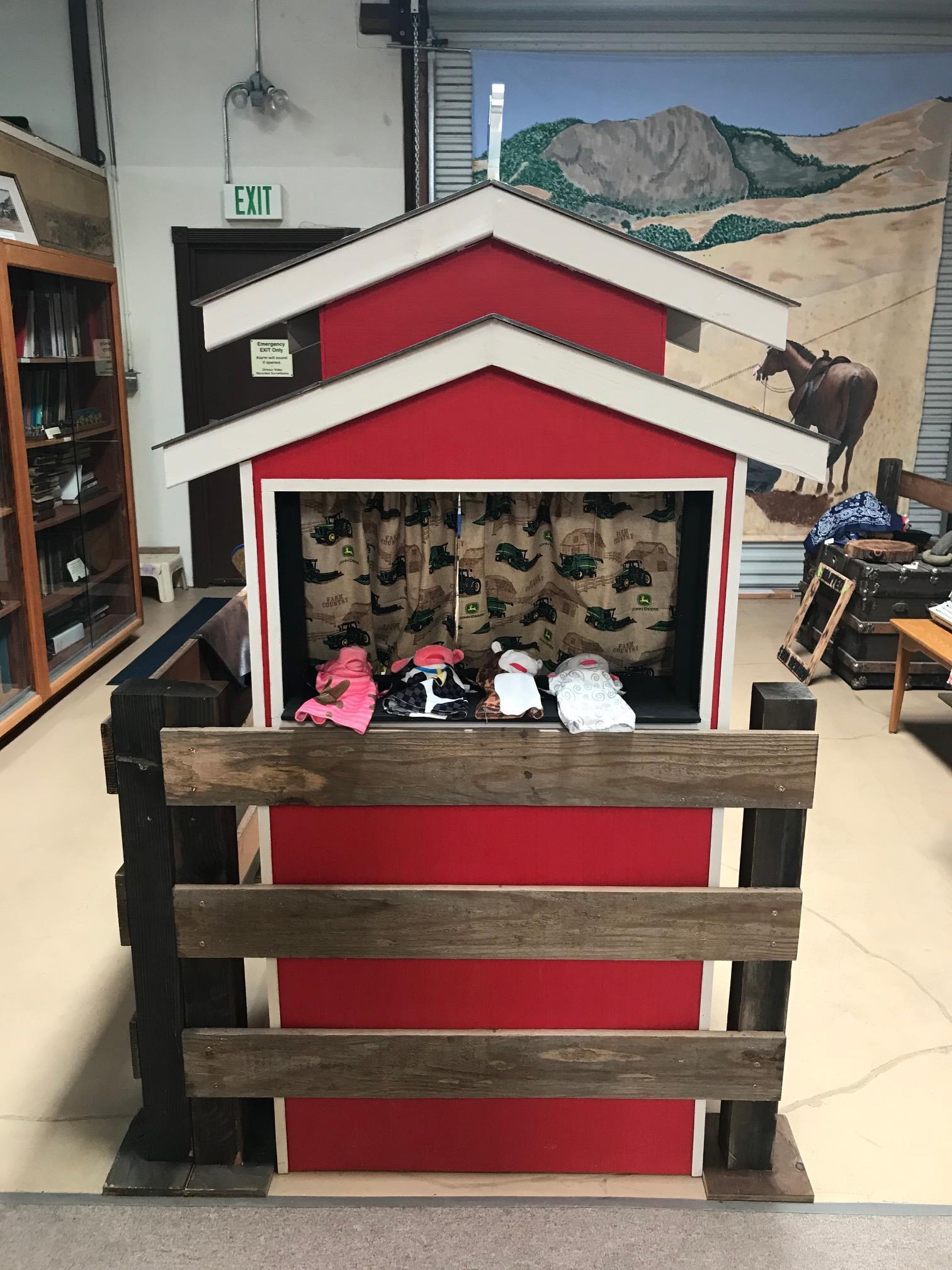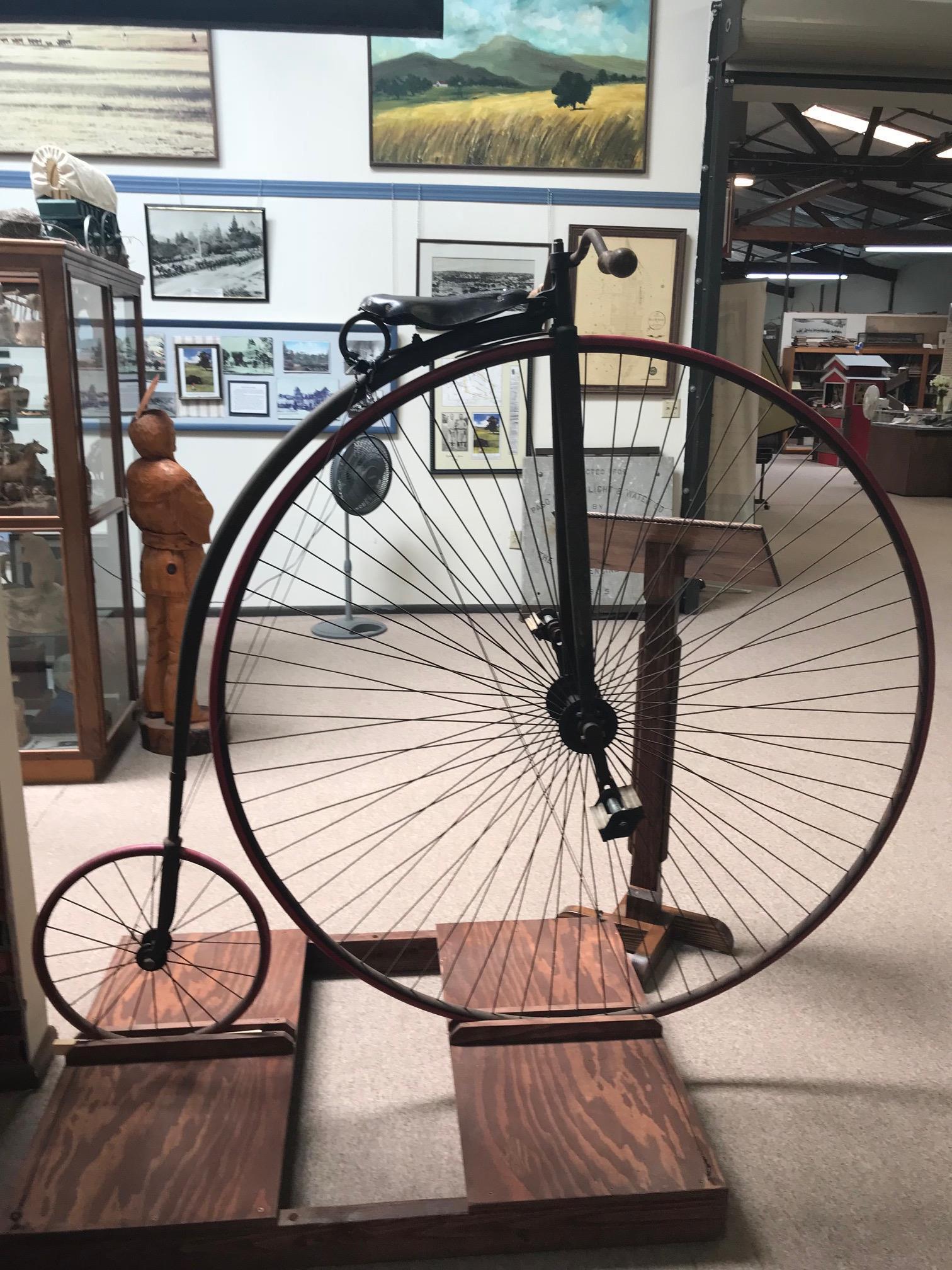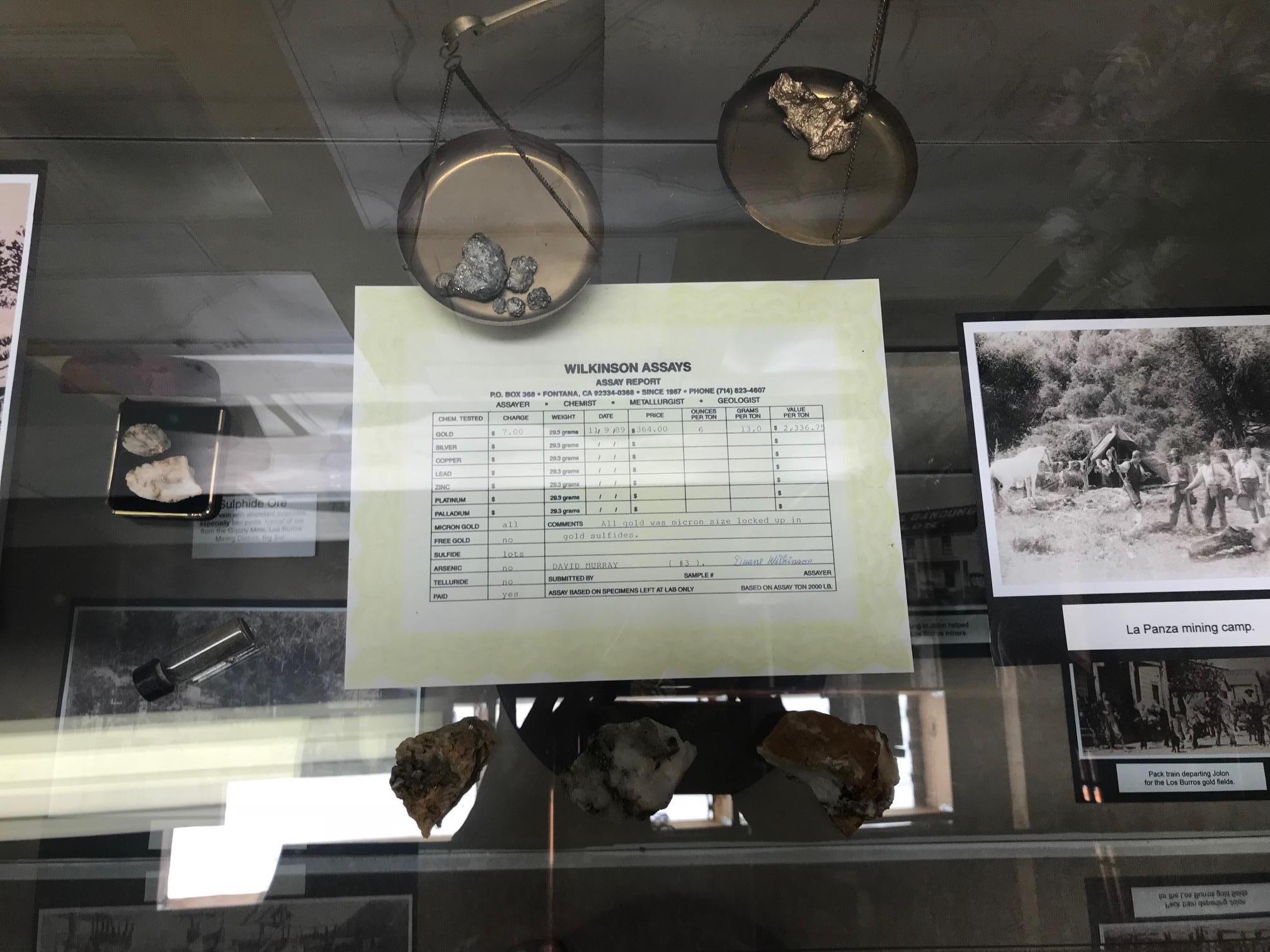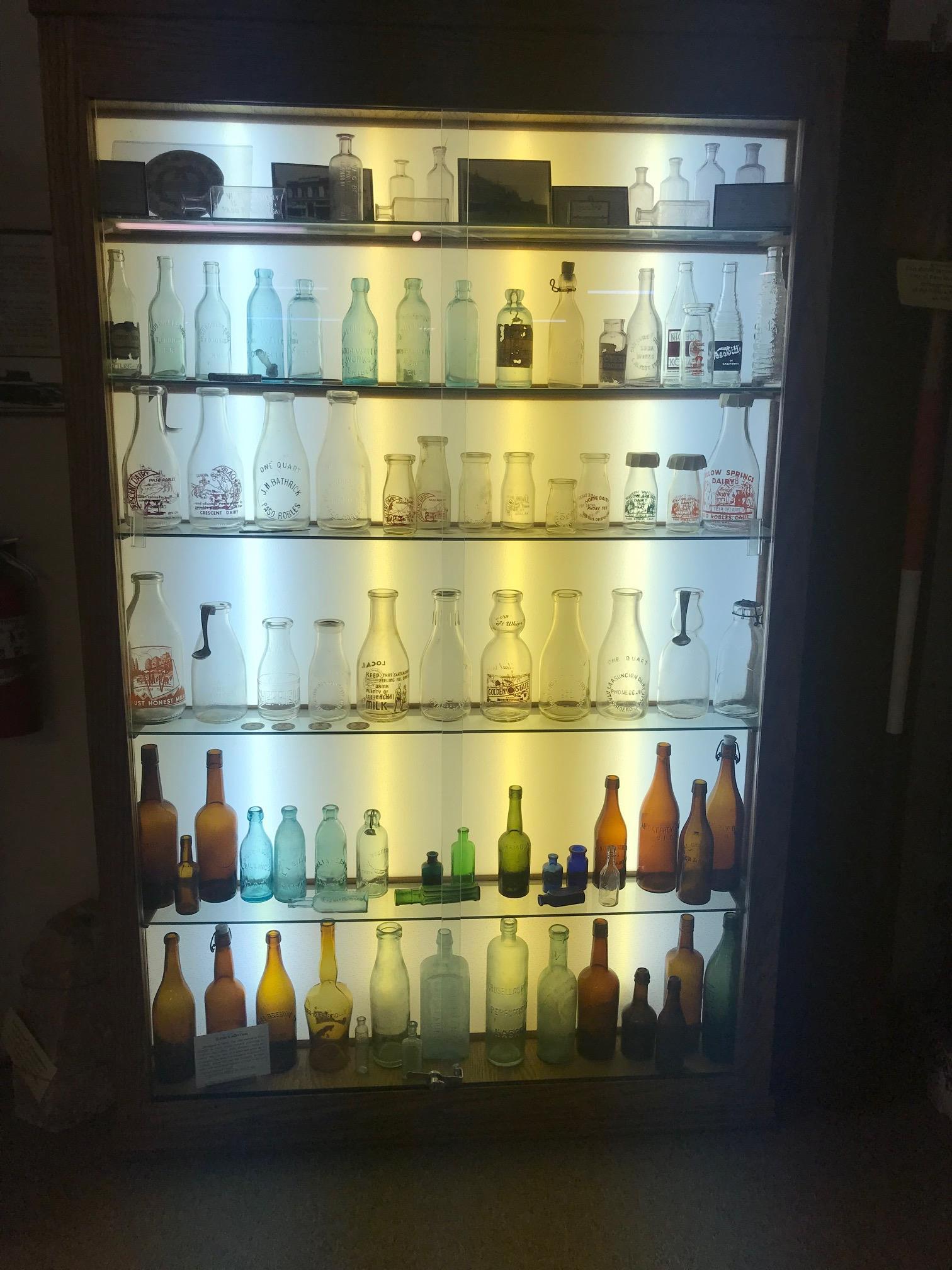 Afterwards I went back to my Airbnb to relax. At this point, the temperature was close to 100! A couple hours later, I went to my last winery of the day, Cass Winery, for a tri-tip BBQ dinner ($15) and a tasting ($20). They were also named "Winery of the Year" by the Central Coast Wine Competition.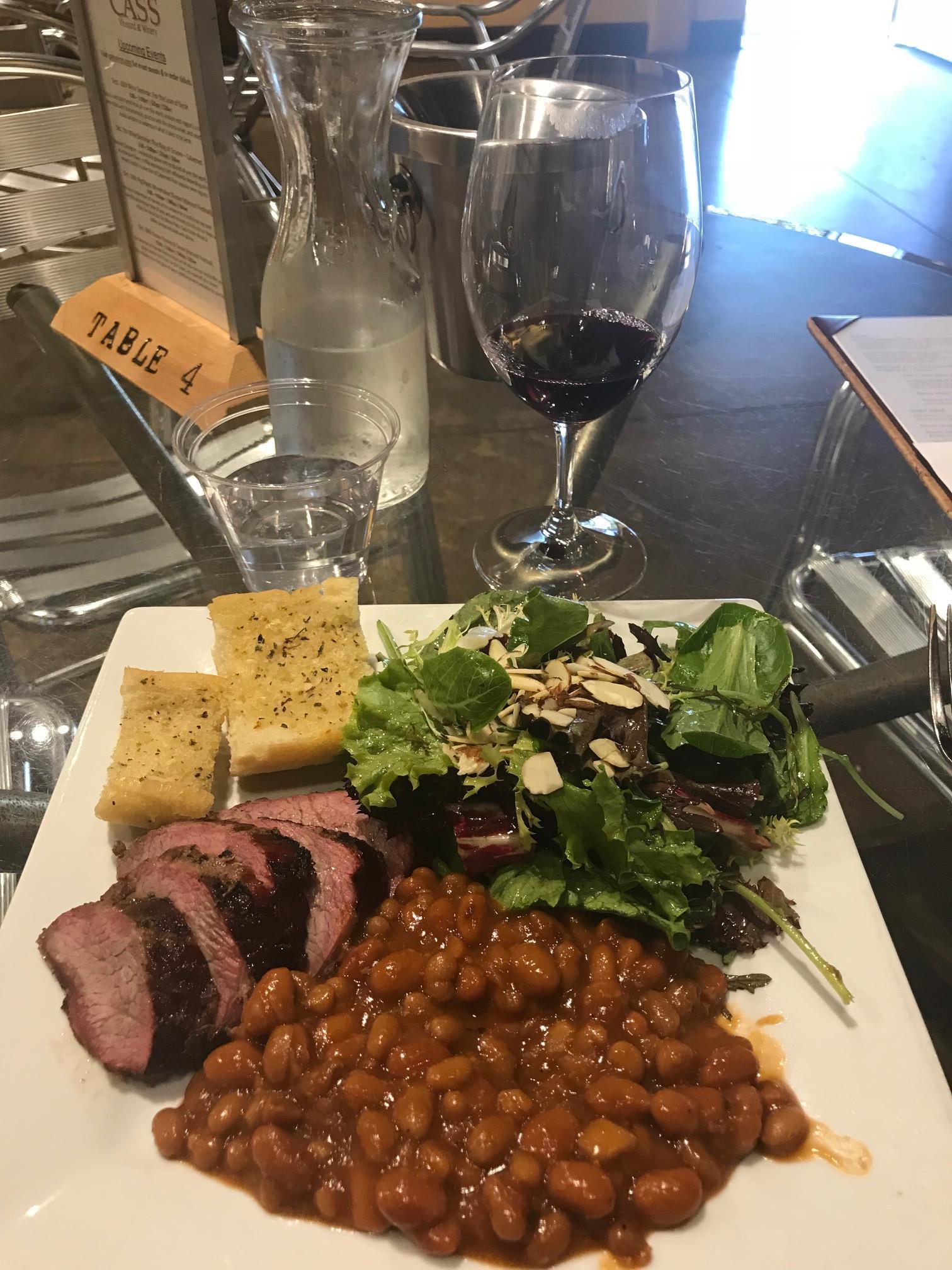 My favorite part was the corks spelling out words. I even saw one for my home state, Minnesota! 🙂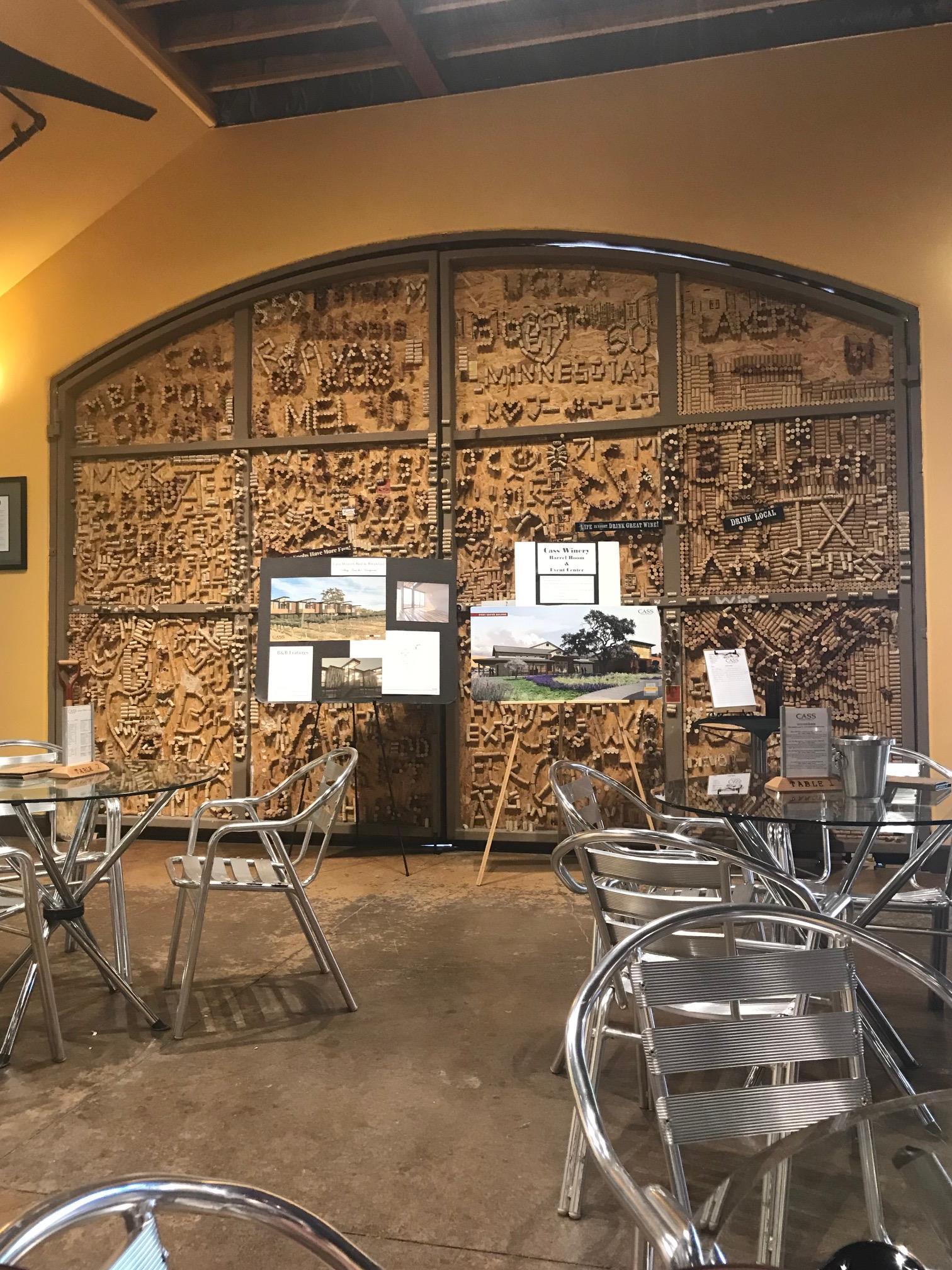 Day 3 – Sunday, September 2
I left the Airbnb house at 7 a.m. to head towards San Fran for a day trip. The map said it could take anywhere from 2 1/2 – 3 hours from Paso Robles, so I decided to leave as early as I could. I stopped and got a Vanilla Latte and Berry Scone ($8.50) at Spearhead Coffee for the road, one of the most popular coffee shops in Paso Robles.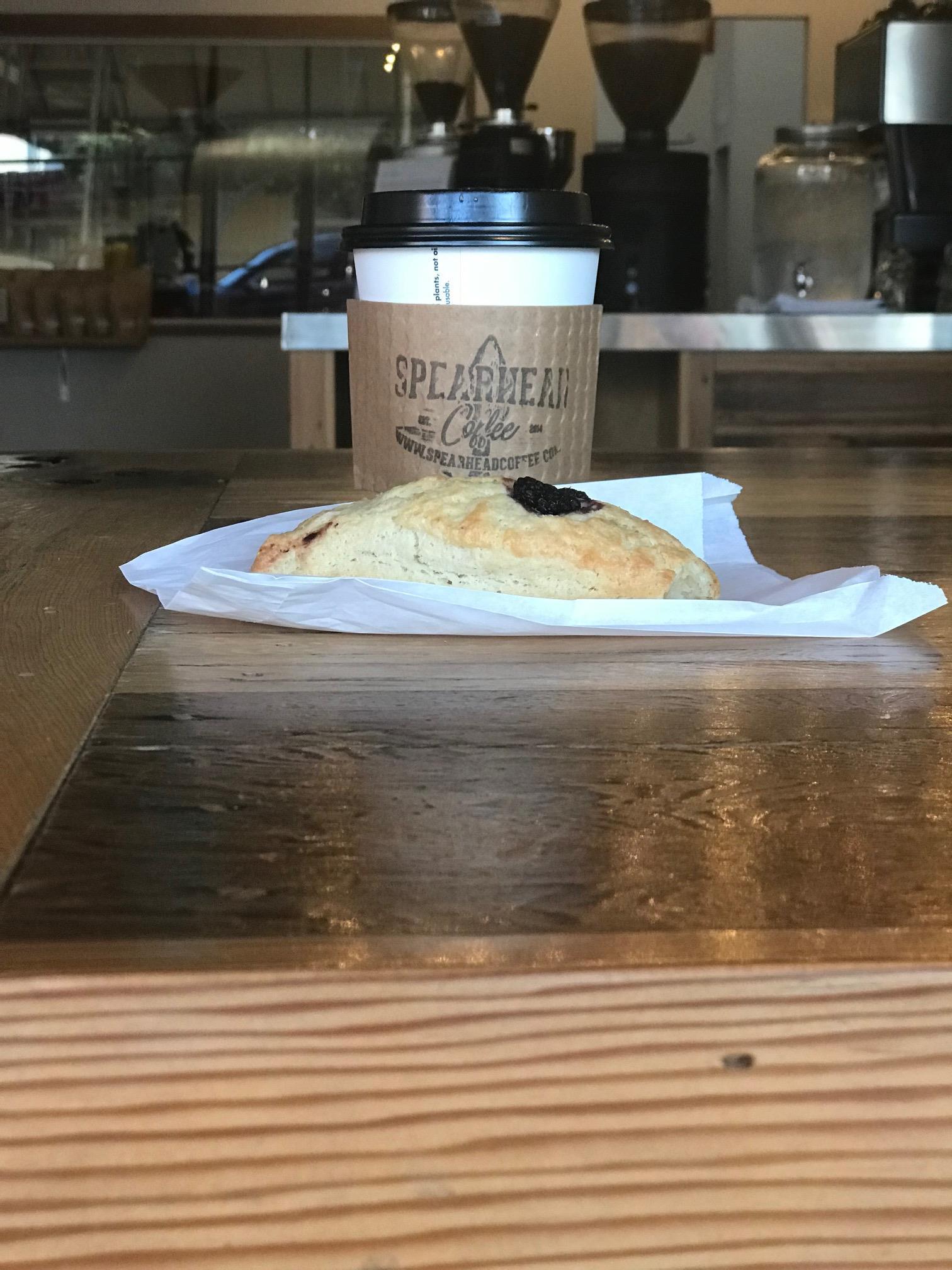 My first stop was Facebook Headquarters in Menlo Park, where the company relocated in 2015 and is 430,000 square-feet. I took a photo with their iconic thumbs up sign with the address on it. There was a brief line to get a photo with the sign, but it was worth it!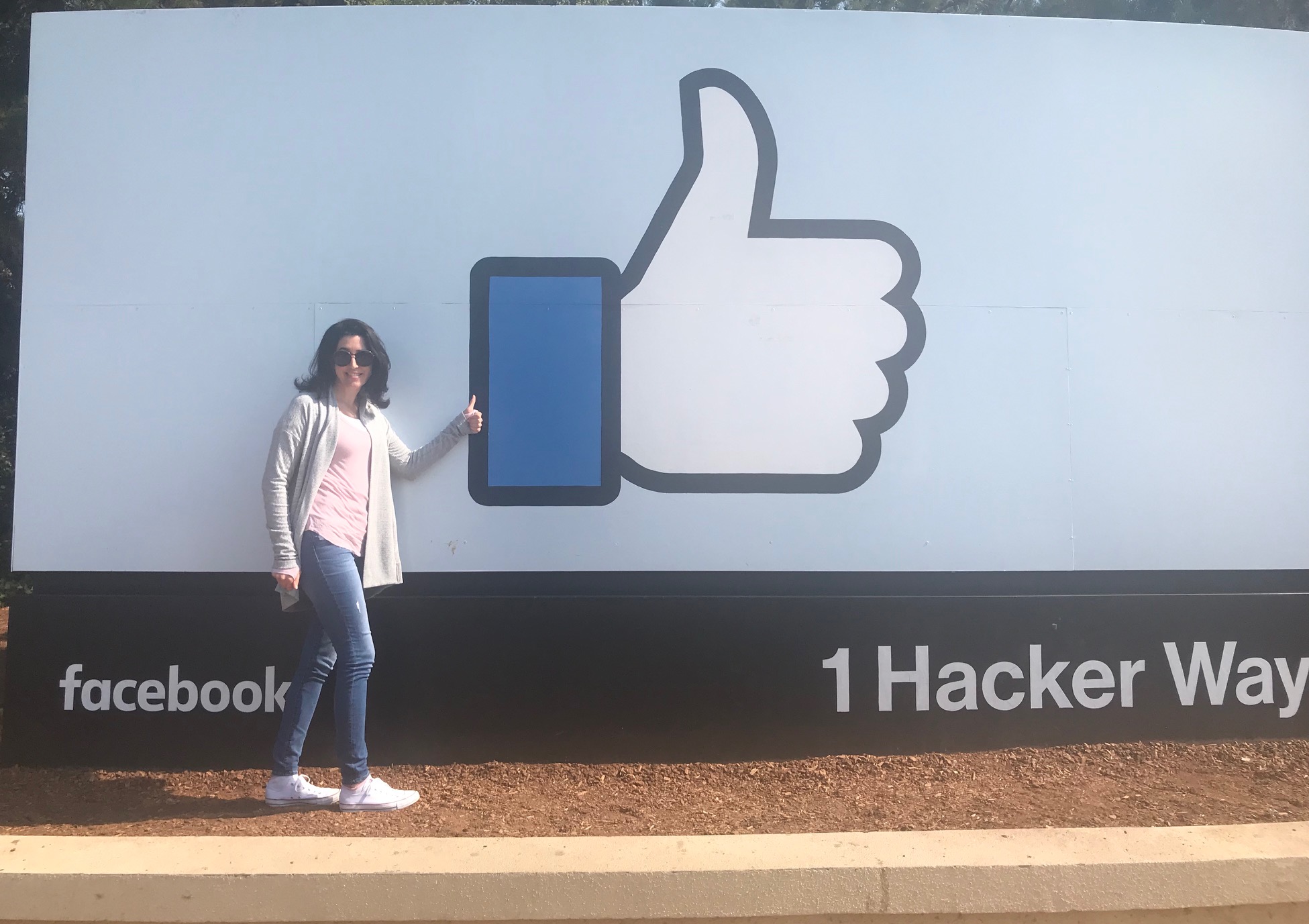 Just a mile down the road I learned about the Instagram Headquarters (Facebook bought them for $1 billion in 2012), so I stopped and took a photo with their iconic camera. There was no one there when I arrived, but luckily I got 2 employees coming out of the building to take my photo!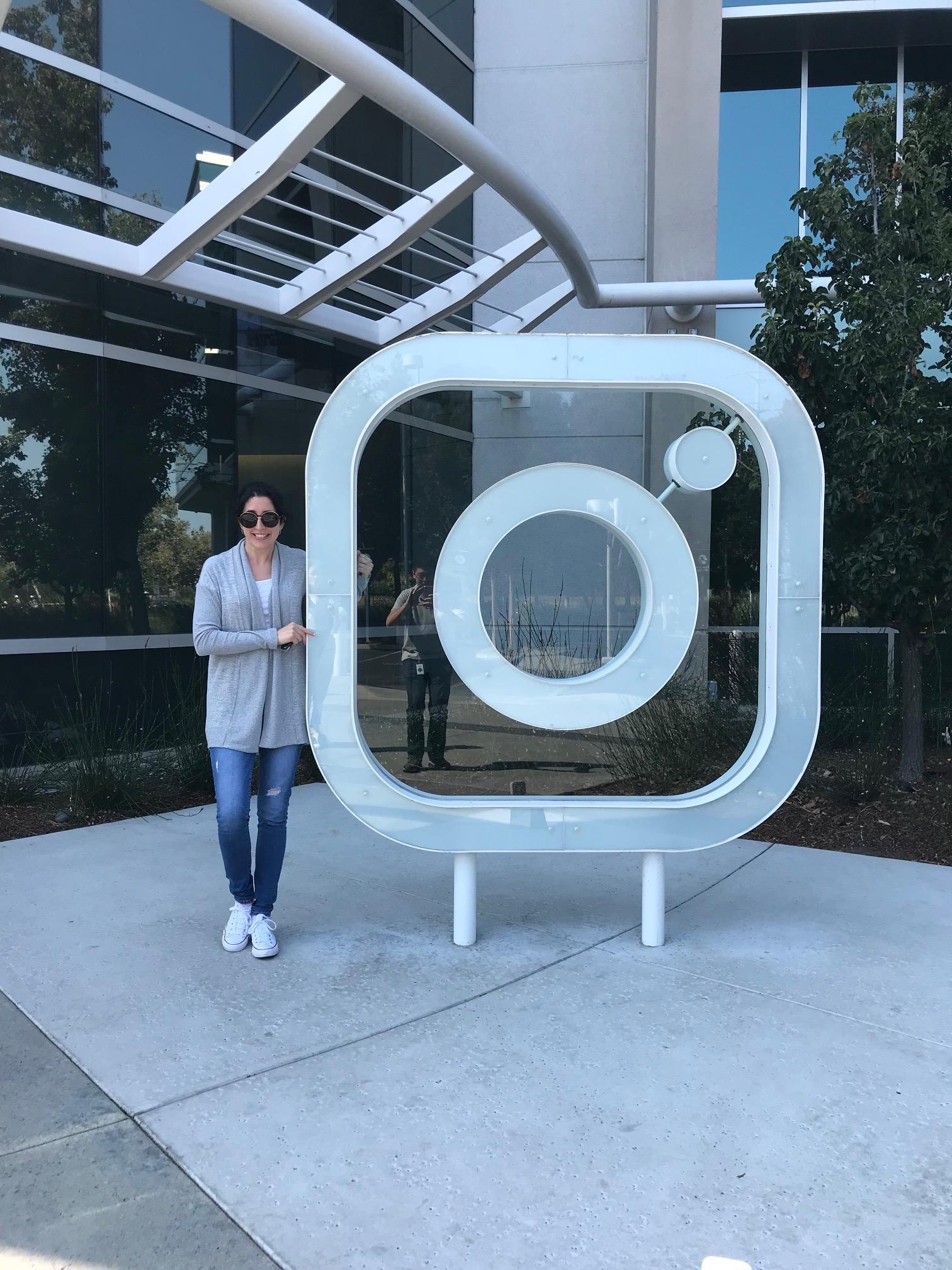 Next I headed 30 minutes north over to the Haight-Ashbury District to do some touring and shopping, which still maintains its iconic 60s look!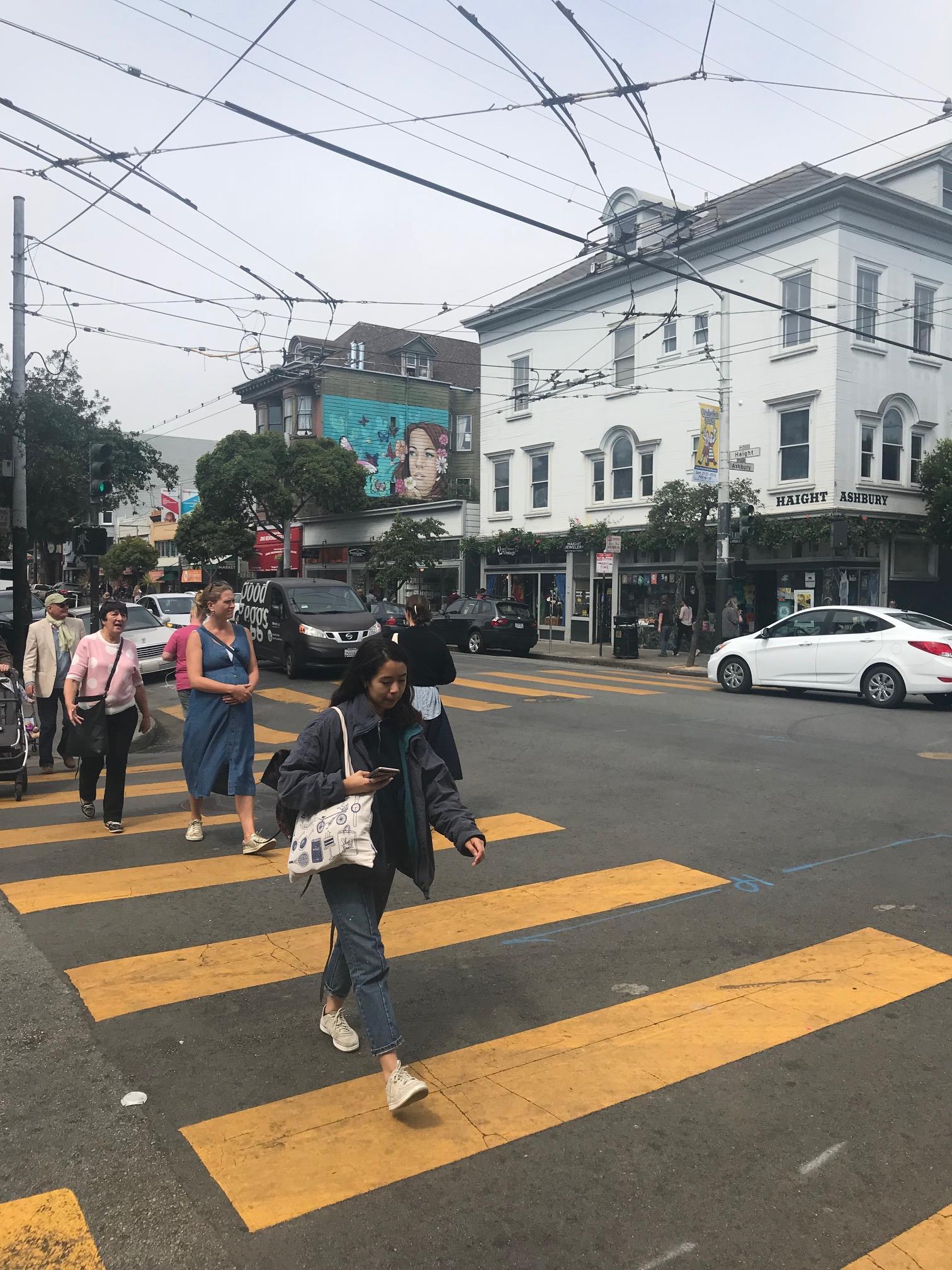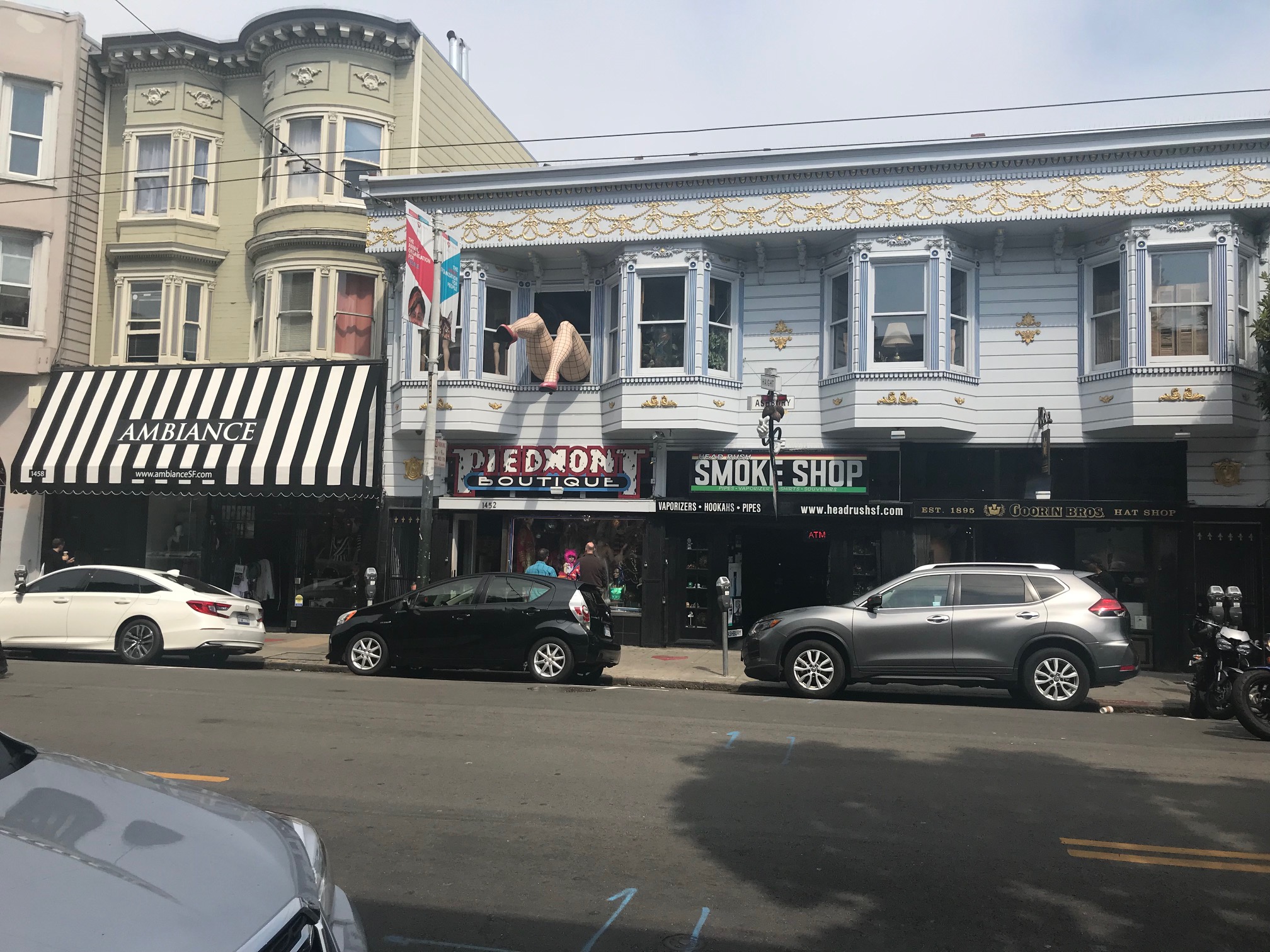 Just a few blocks away were the Painted Ladies, iconic houses that have been used in TV Shows such as "Full House" and commercials.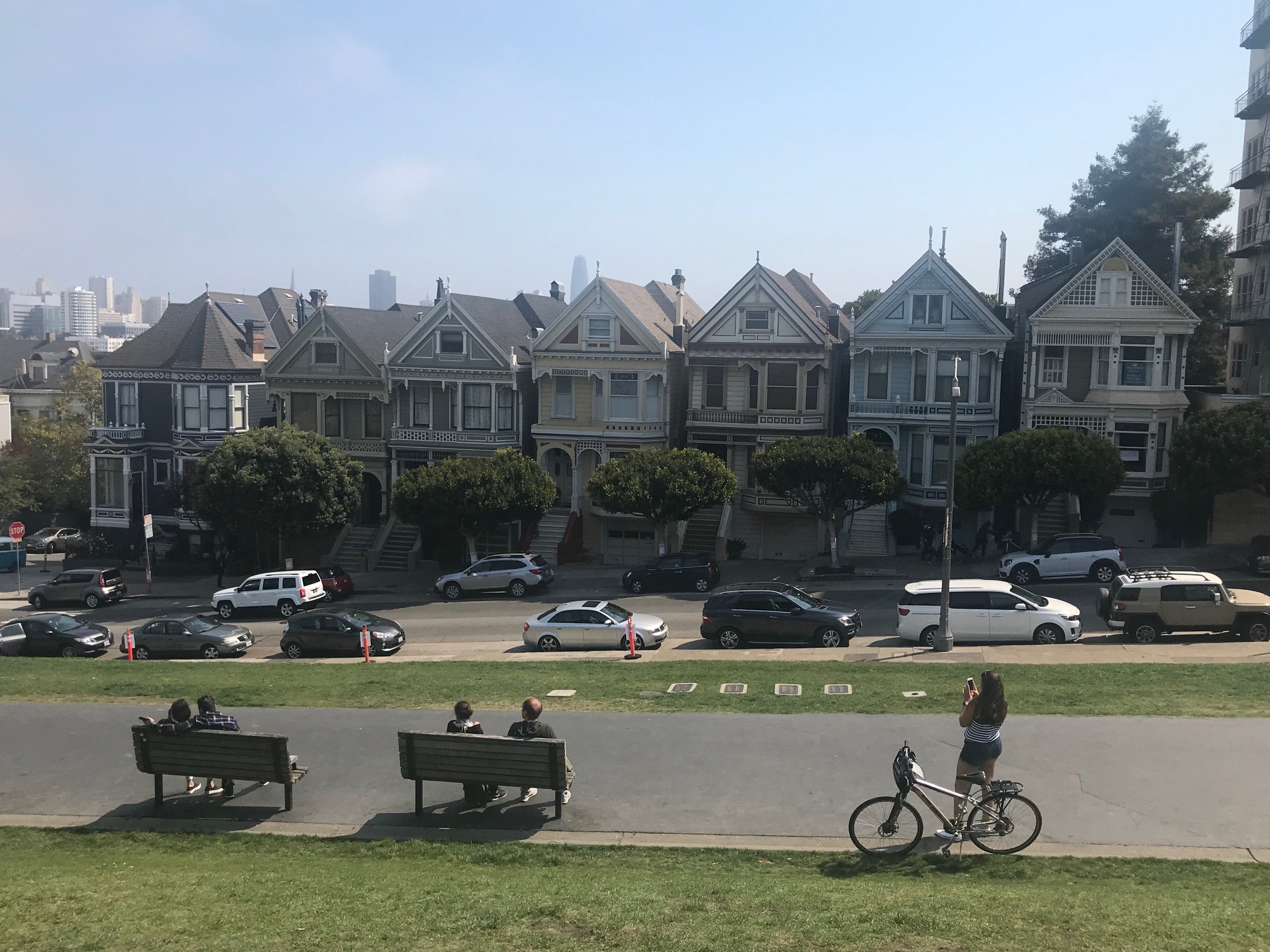 I also took a photo of the Grateful Dead House.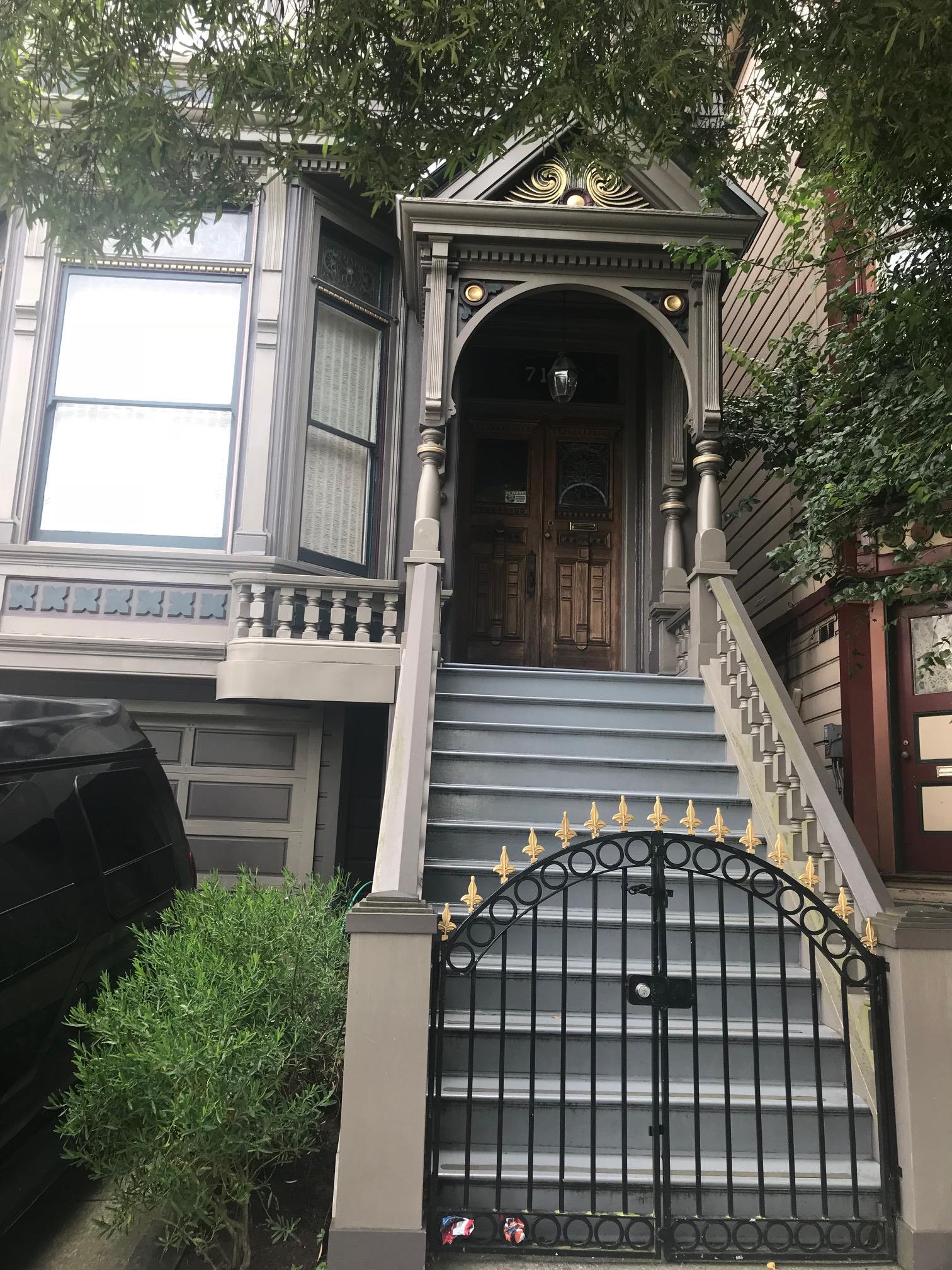 I left my Kia Soul in a free parking area in Haight-Ashubury and decided to Uber around the town to the other areas (between 3 rides, it cost me about $25). Thank god I did, because traffic was crazy!
I had my first Uber driver take me over to Chinatown, which is the oldest and largest Chinatown in the U.S.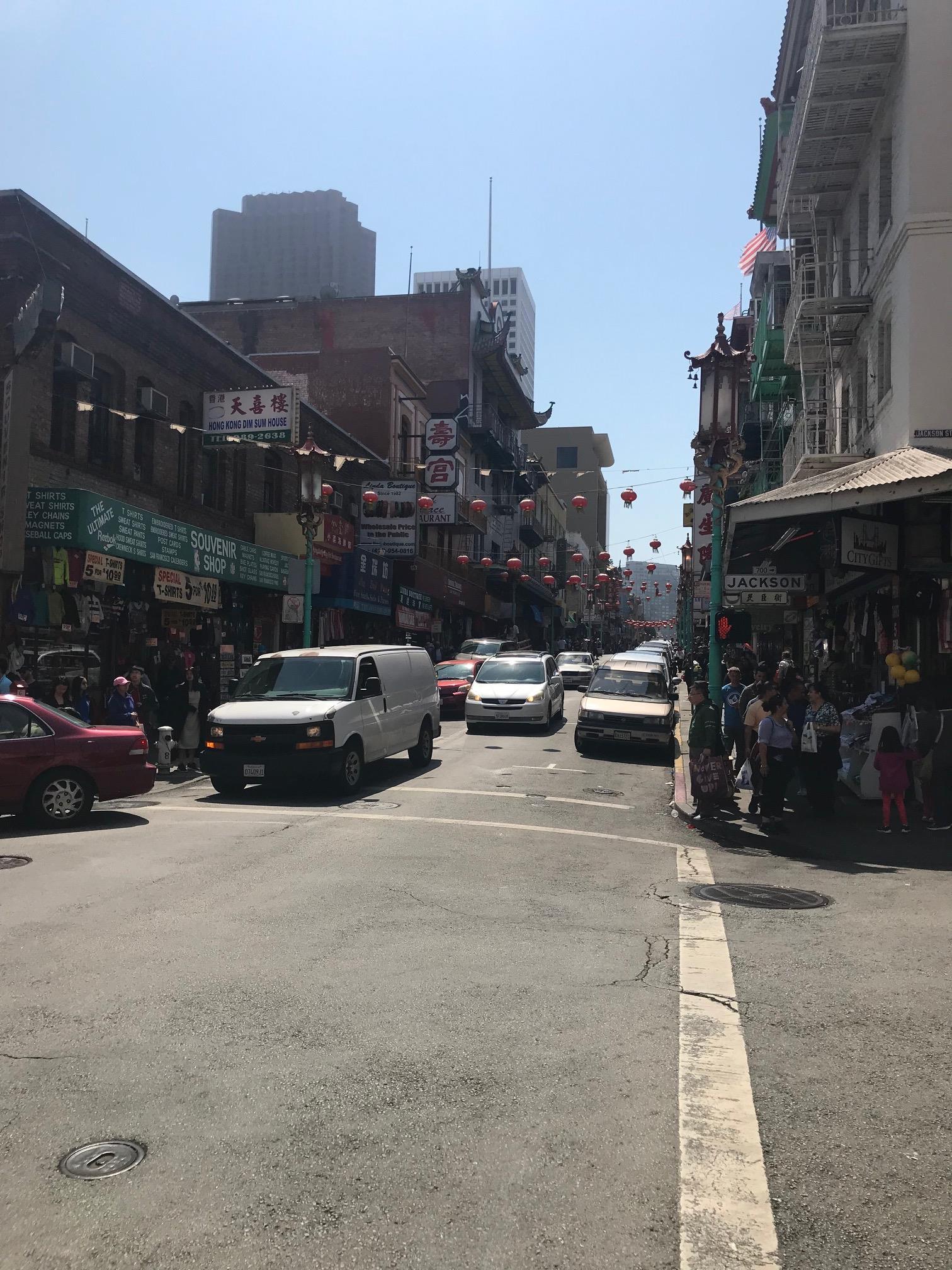 I had Googled "Best Chinese Restaurants in San Francisco" and ended up going to Hunan House, where I ordered Pork Potstickers ($5.95) and Kung Pao Chicken ($9.95). It was delicious food for a reasonable price!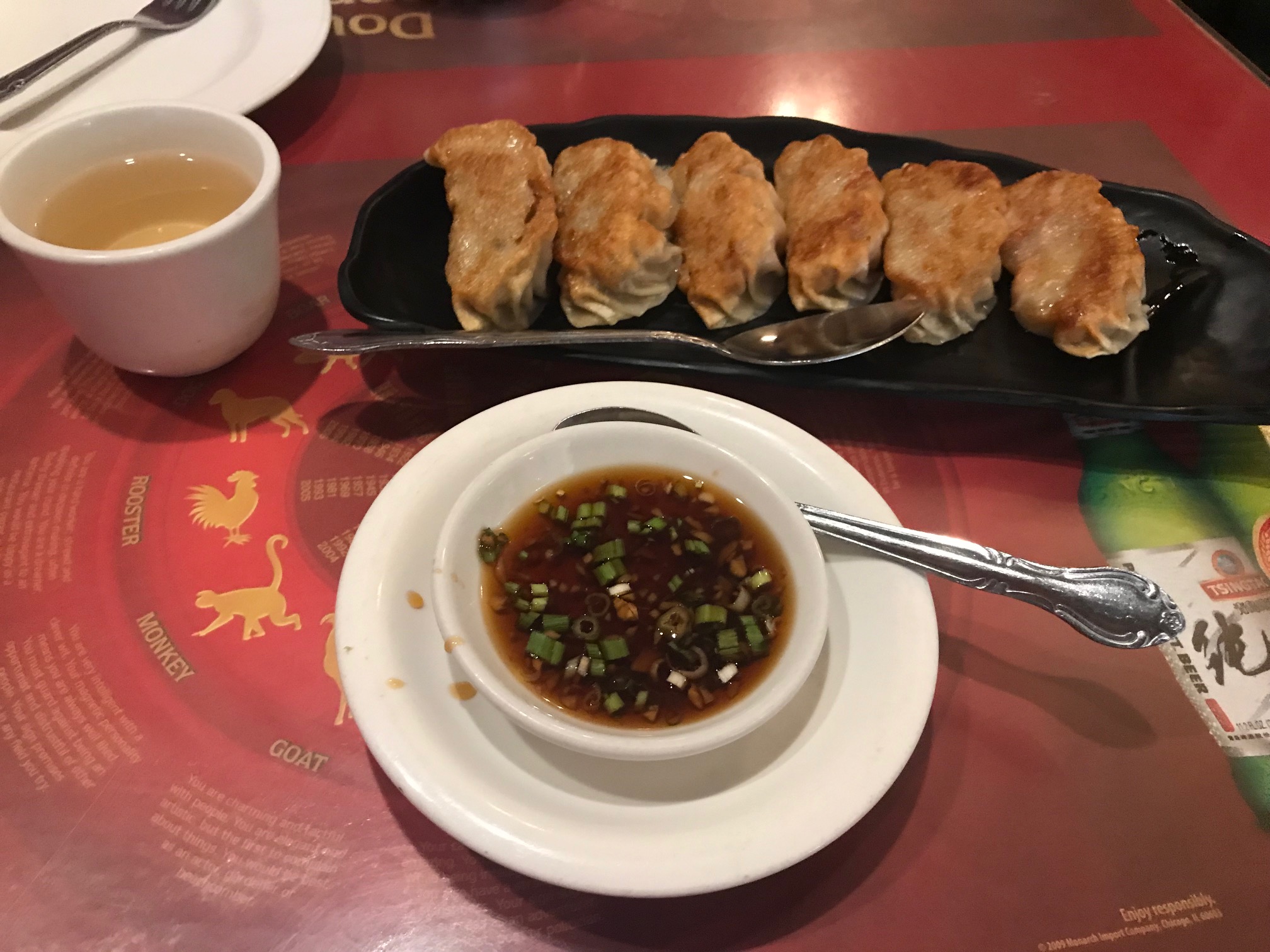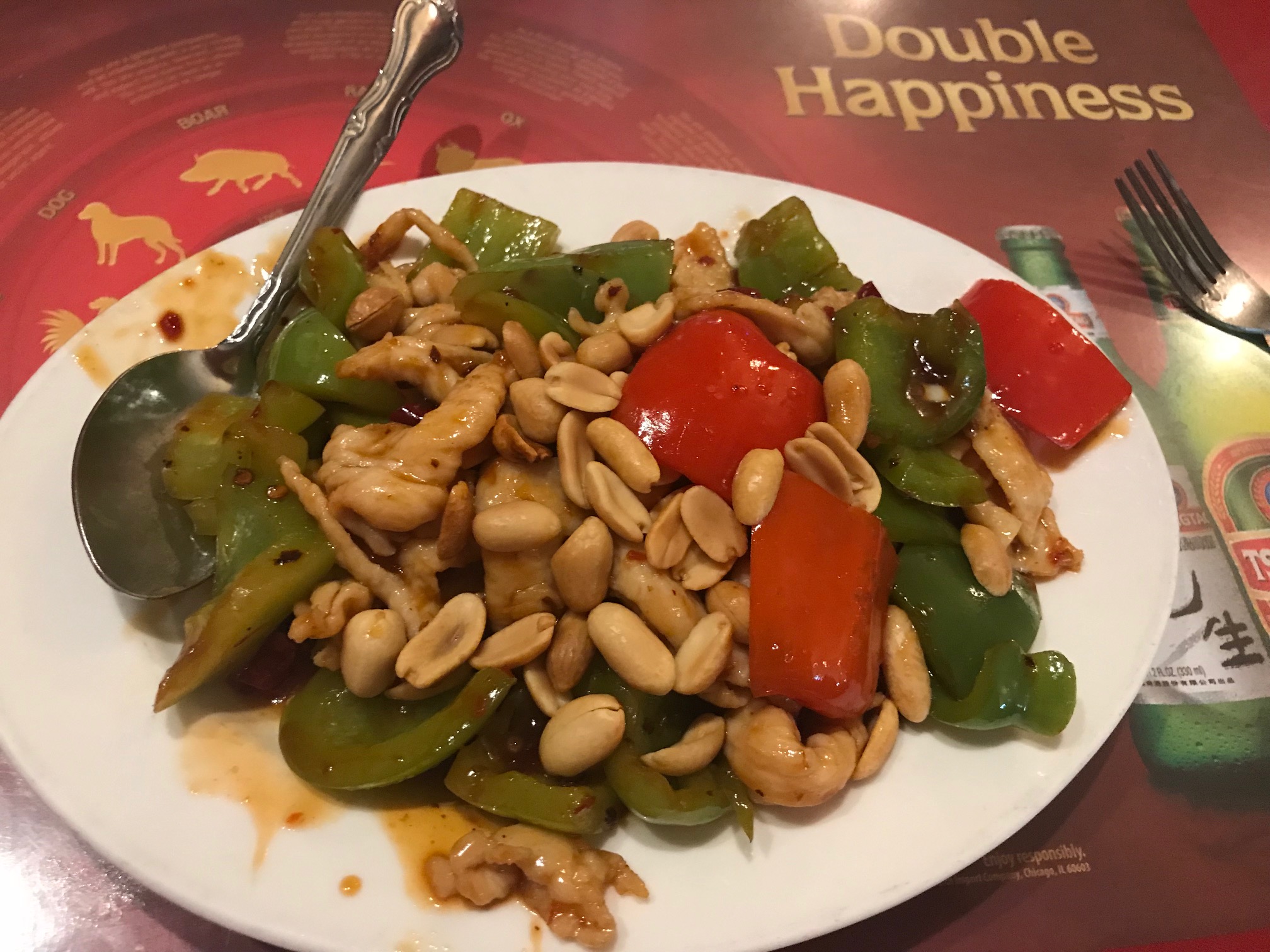 Next I had another Uber driver take me to to the Castro District to do some more sightseeing.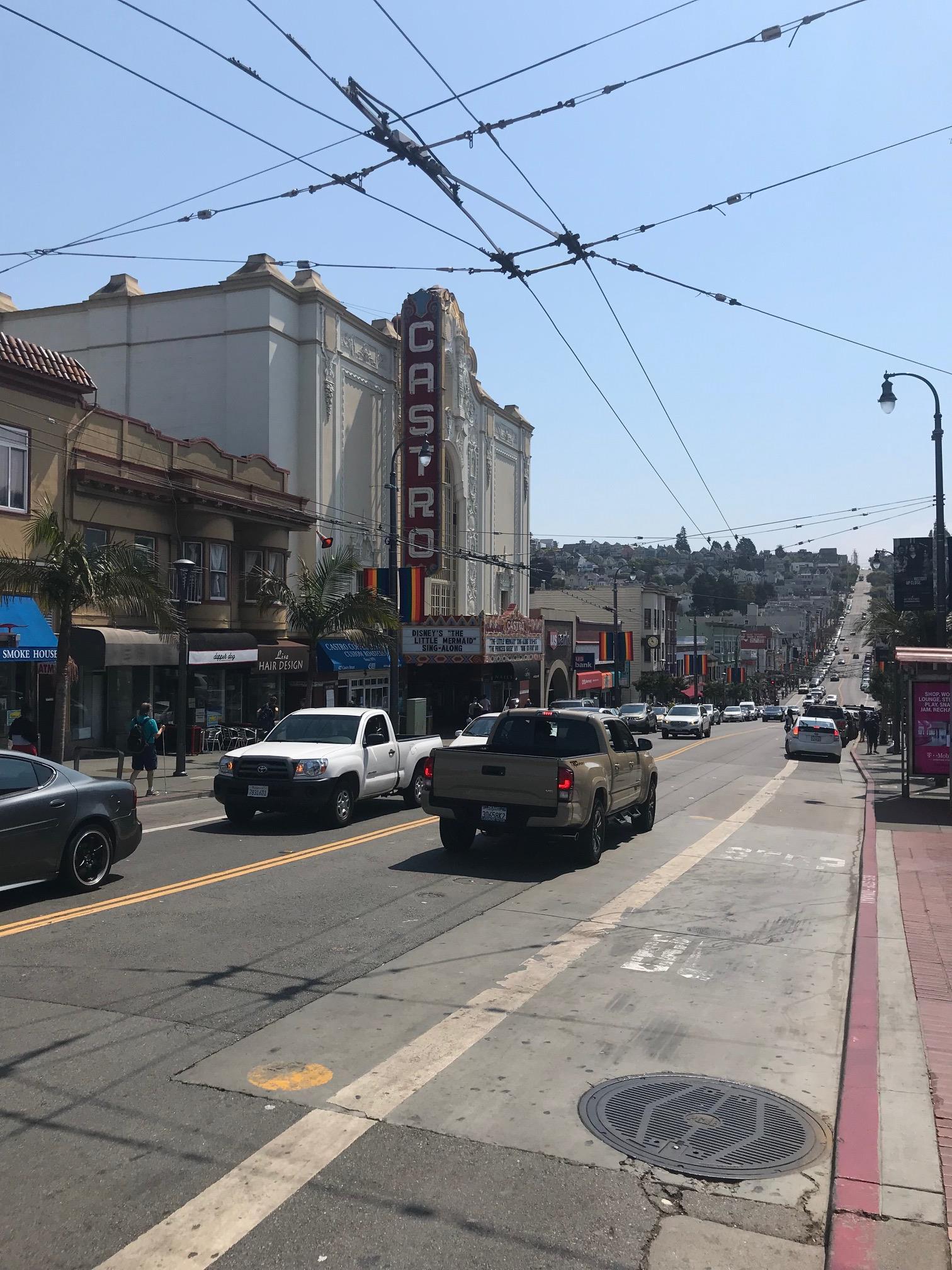 It is the main GLBT community of the city with a lot of rich history, so I stopped by the GLBT Historical Society ($5) to view their museum. There I read how the district evolved and snapped a photo of a display dedicated to Harvey Milk, who was the first openly gay elected official to the San Francisco Board of Supervisors in the 1970s. He was later assassinated by Dan White, another elected official. I learned about Harvey 10 years ago when I saw the 2008 "Milk" movie played by Sean Penn, where he won an Academy Award for "Best Actor." It really is a great movie!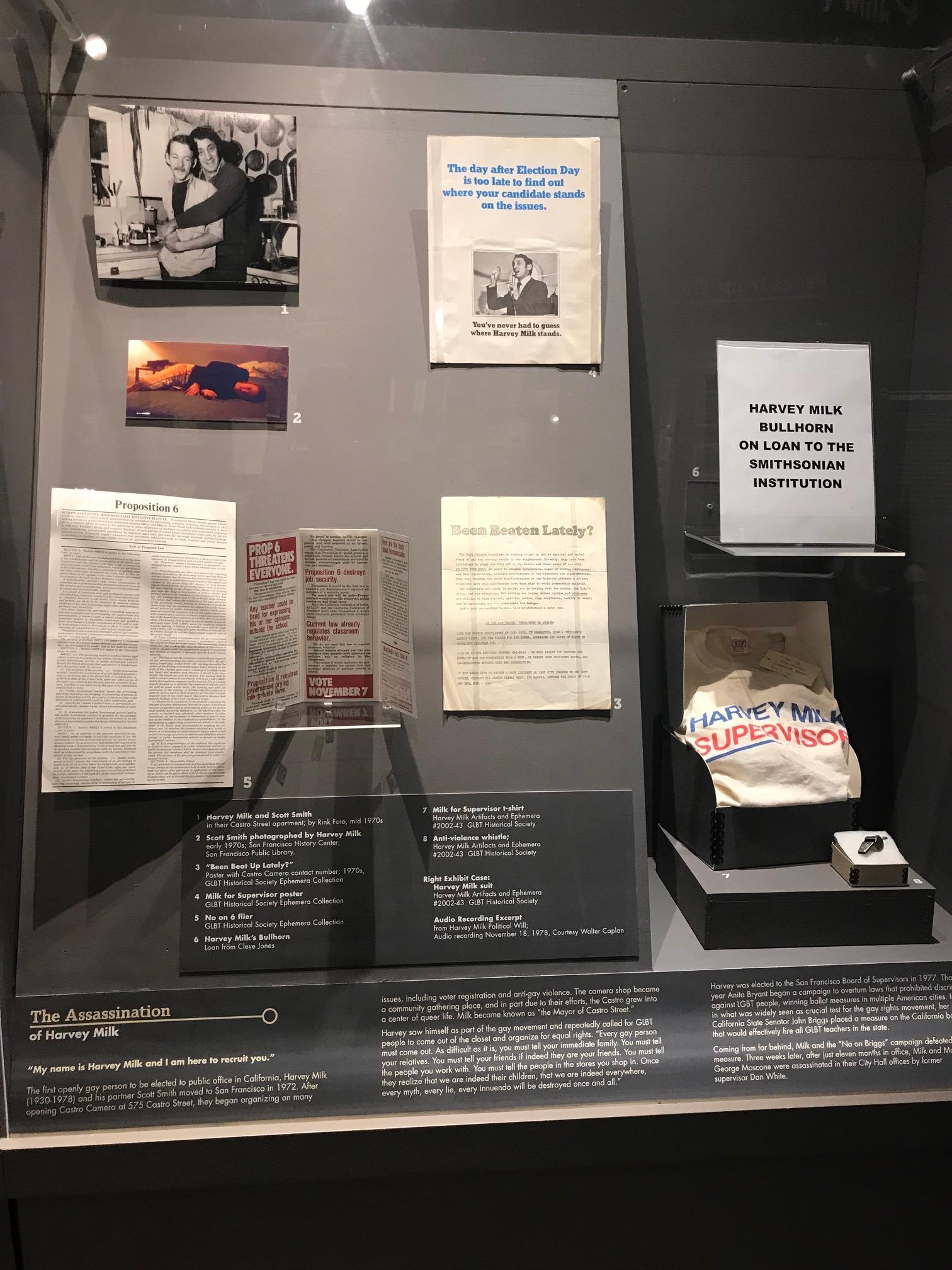 I later went to where Harvey had originally opened up his Castro Camera shop at 575 Castro Street. Inside, the whole entire shop is dedicated to his legacy along with some souvenirs for purchase.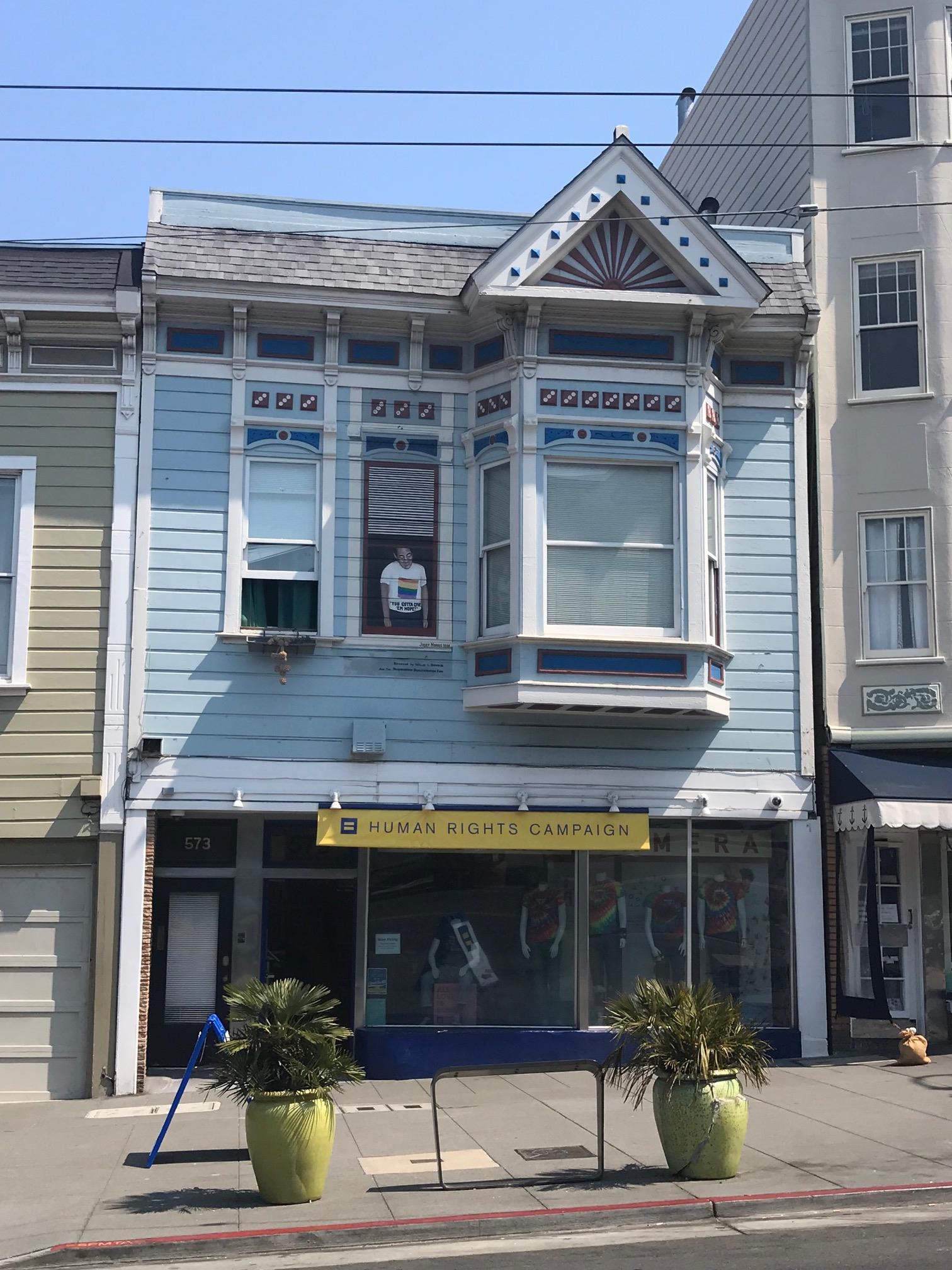 On my way out of the district, I saw a vintage trolley car and a puppet show.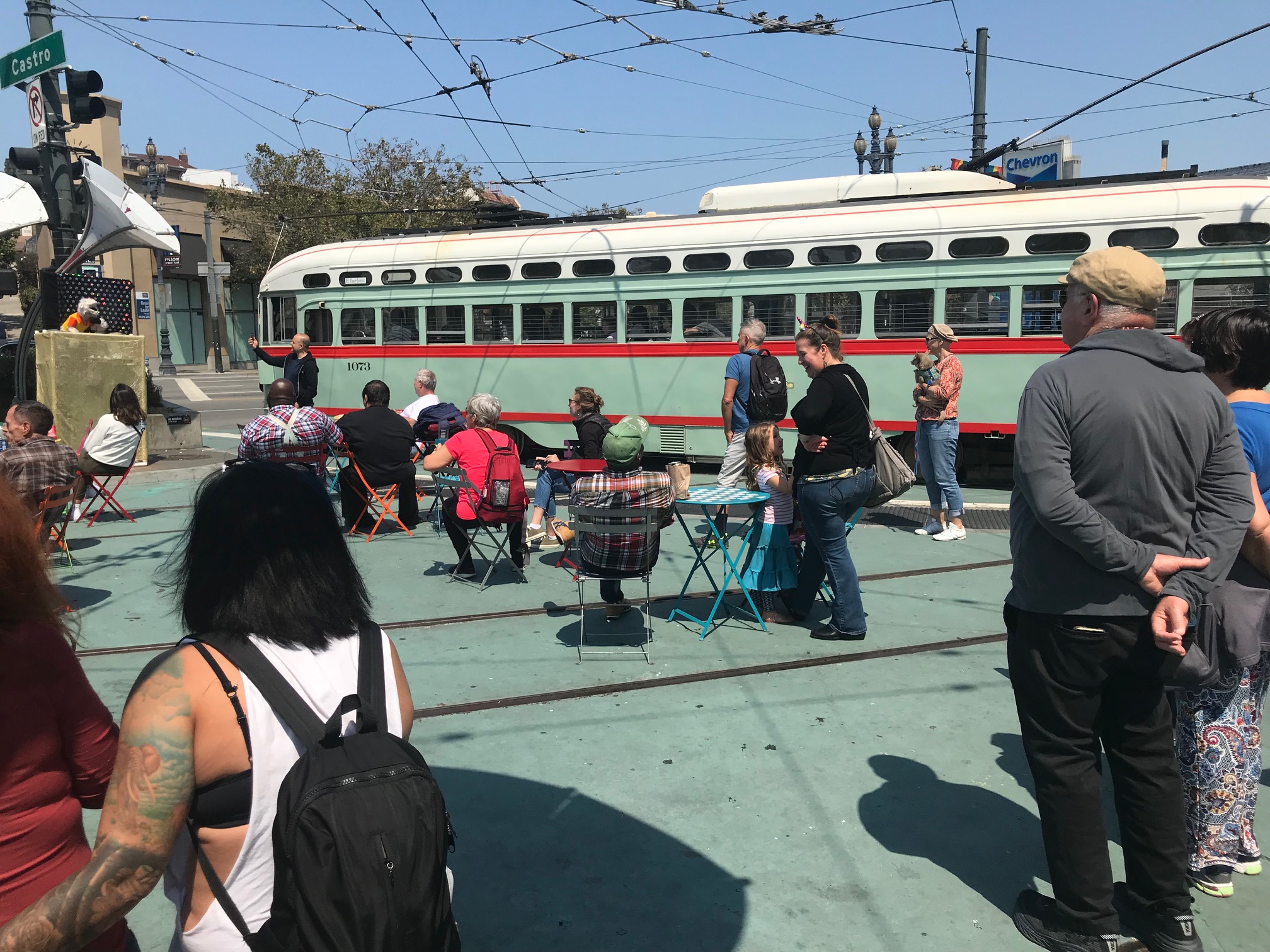 I then had my last Uber driver take me back to my car so that I could head to East Beach and view the historic Golden Gate Bridge, which opened in 1937 and is 1.7 miles long. It was a bit foggy that day.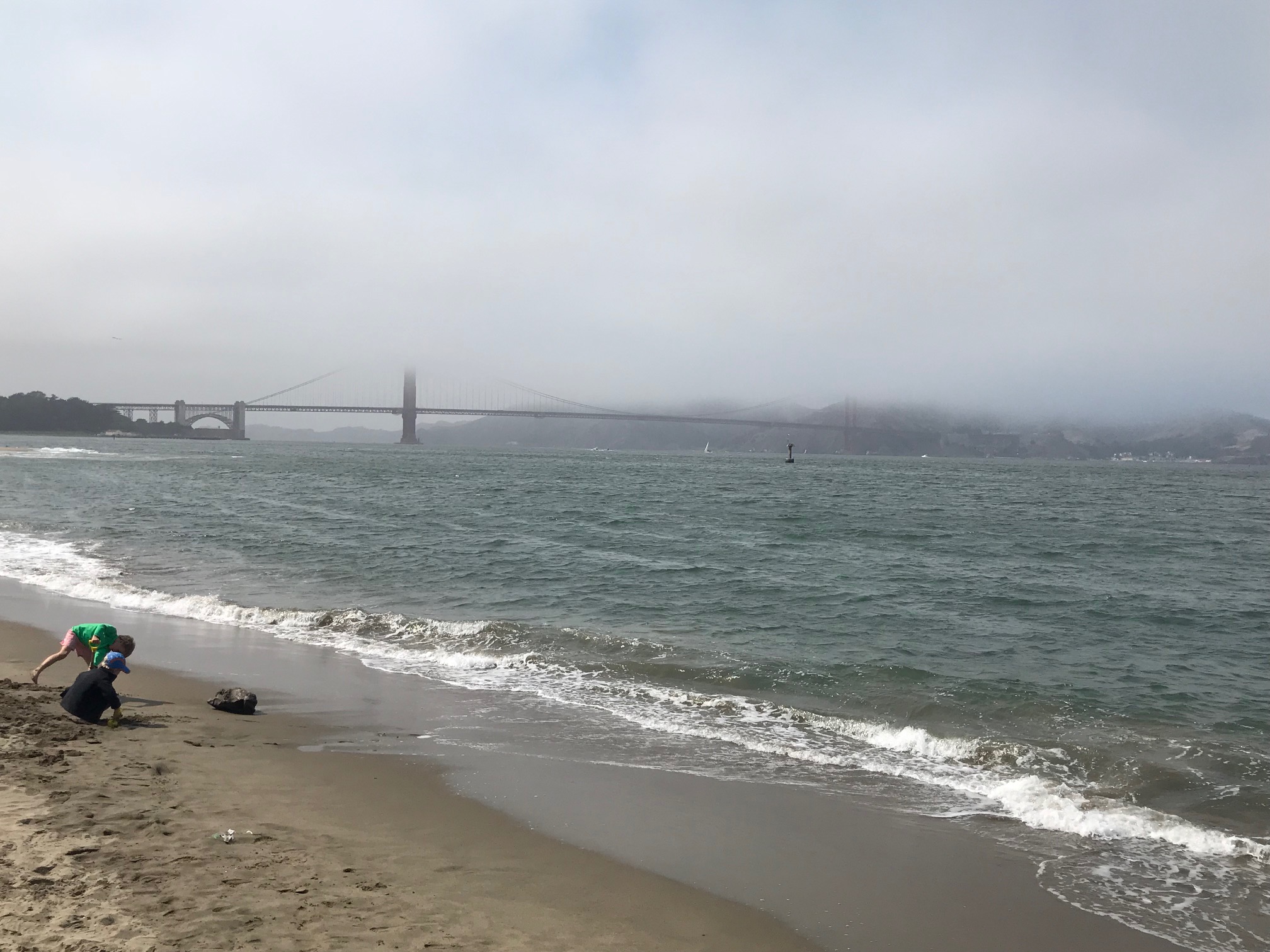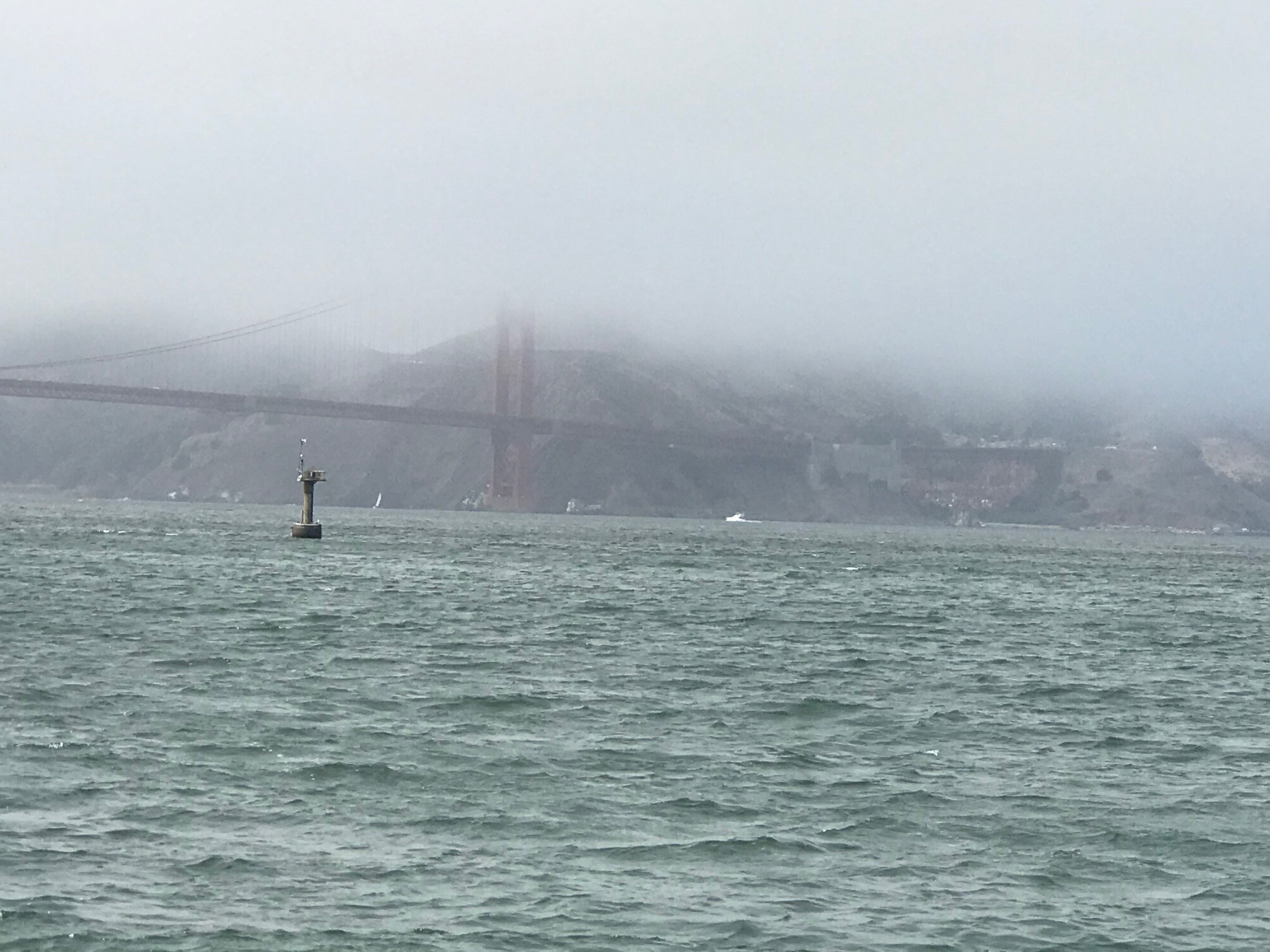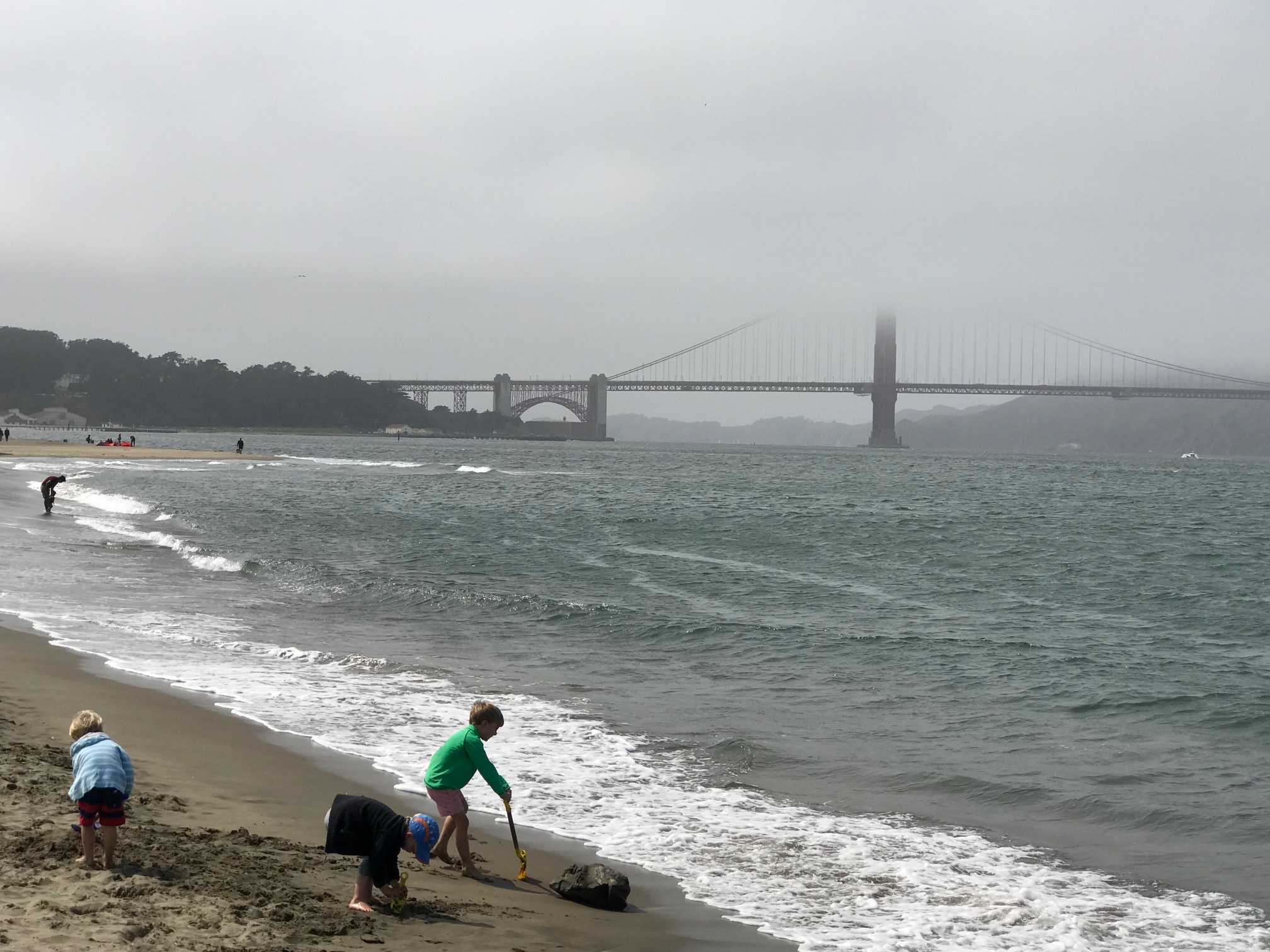 You could also view Alcatrez Federal Penitentiary, which used to house famous inmates such as Al Capone during the Prohibition era. I didn't tour it or go to Fisherman's Wharf only because I had done this in the past. Both are worth visiting though!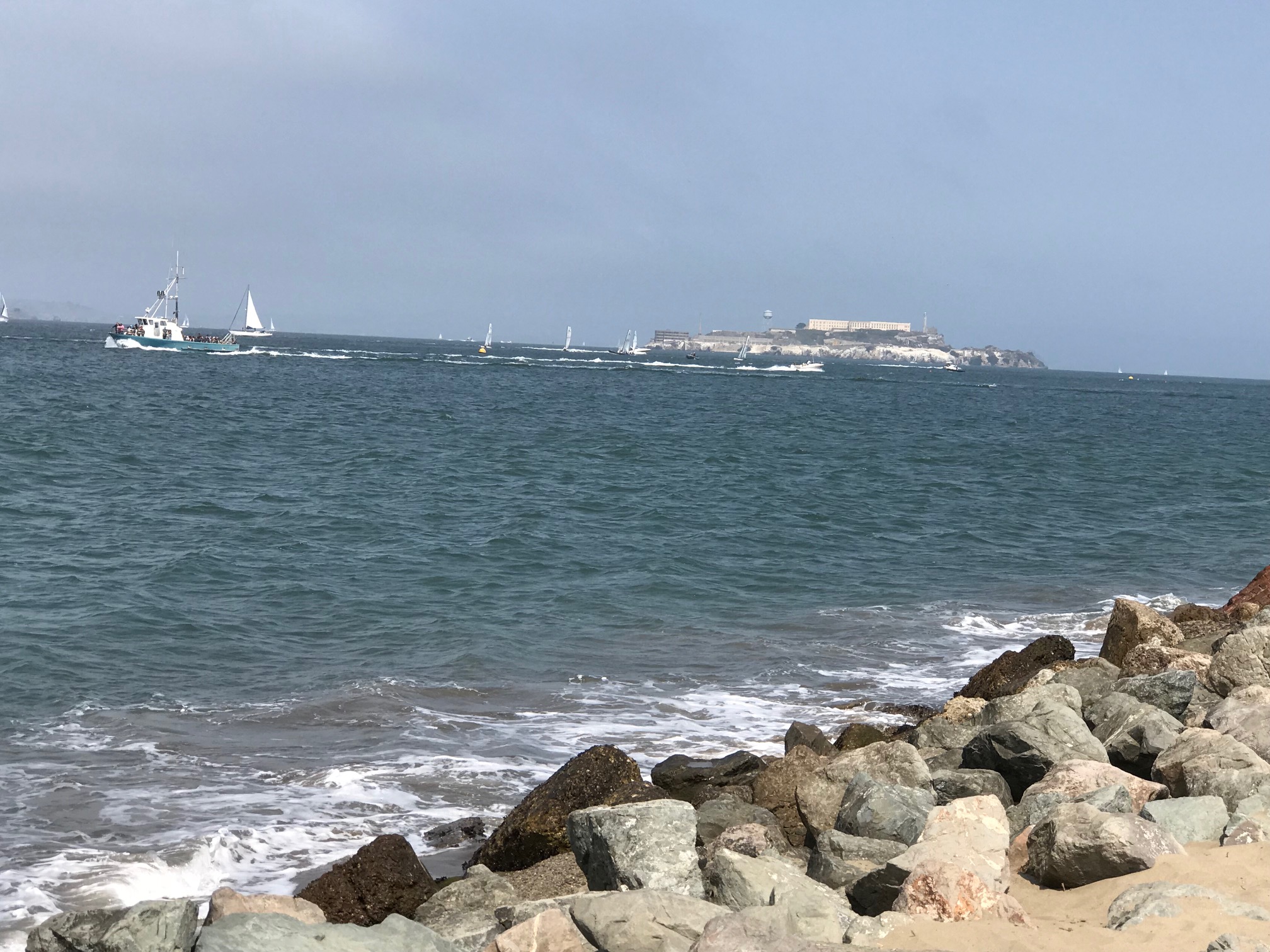 I then when up and down many hill slopes and made my way out of the city and back to Menlo Park, where I grabbed a Starbucks and filled up my tank as I headed back to Paso Robles for the night. By the time I got back, I immediately went to sleep.
Day 4 – Monday, September 3
My Airbnb hostess made me eggs and waffles before I hit the road at 8 a.m. Traffic can get terrible between Santa Barbara back to my home in Oxnard around the noon hour, so I knew that if I left earlier, the better.
Farewell Summer of Love! 🙂