Over the past few weeks I have had the opportunity to visit two beautiful gardens in the Glendale/Pasadena area: Descanso Gardens and Huntington Botanical Gardens. With all of the rain LA has gotten and what is currently in bloom, I decided to visit both of them and take in the beauty of nature.
Descanso Gardens is located in La Cañada Flintridge off the 210, while Huntington Botanical Gardens is located in San Marino off the 134. They are 20 minutes apart from one another.
So which one is better you ask? They both have a different and unique things to offer.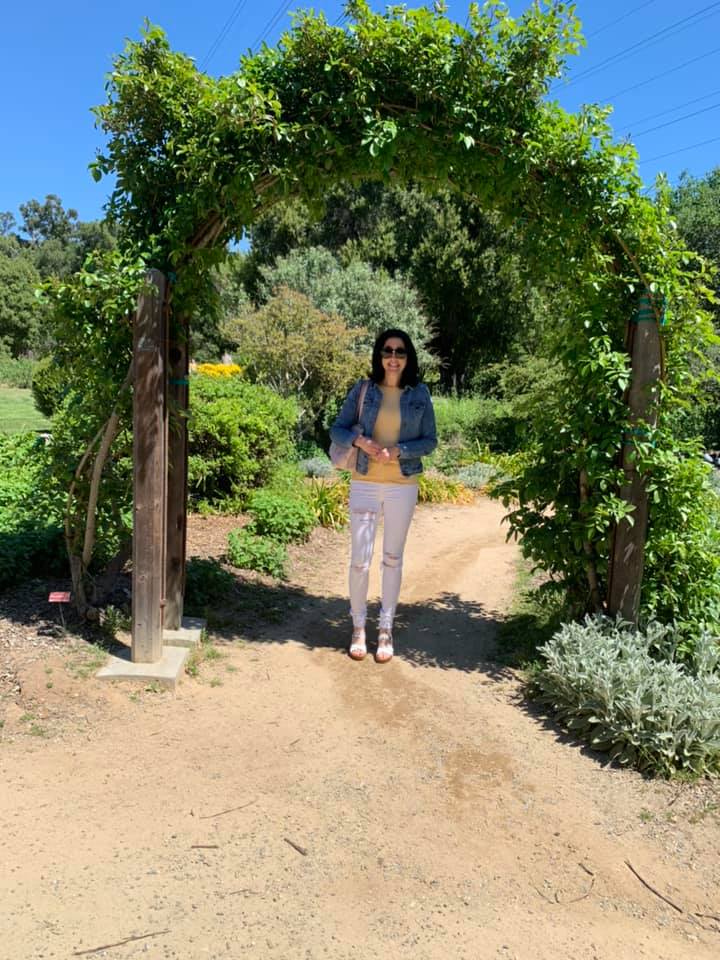 Price
Descanso Gardens: $9 General. Further pricing can be found here.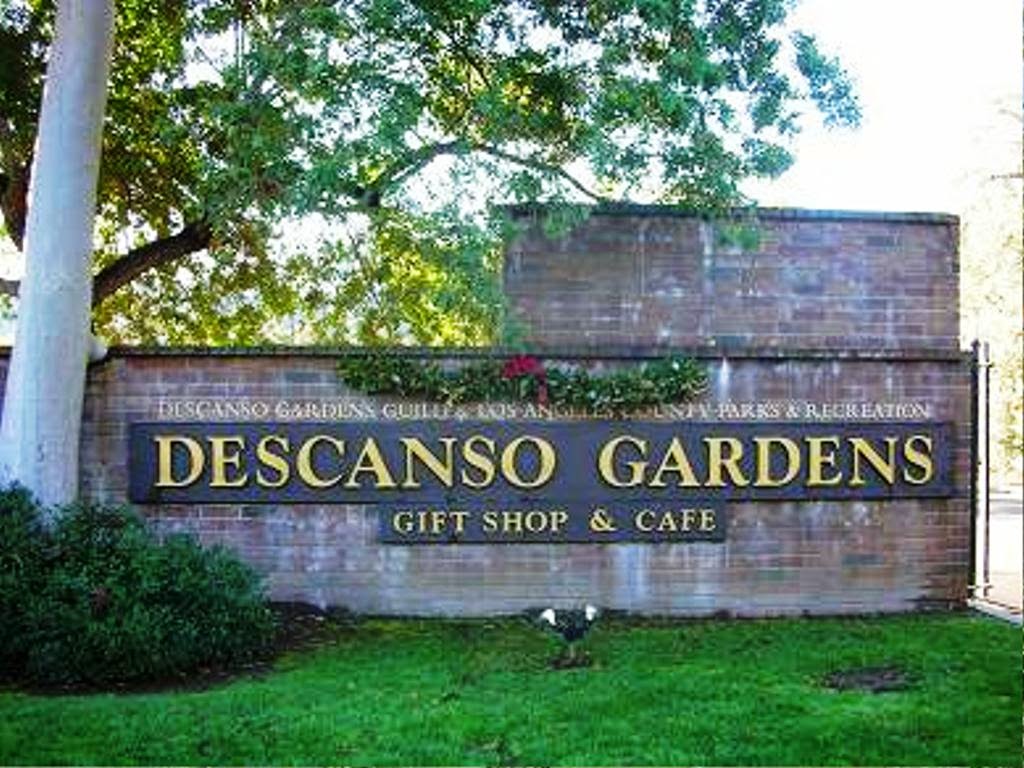 Huntington Gardens: $25 weekday/$29 weekend for adults. Further pricing can be found here.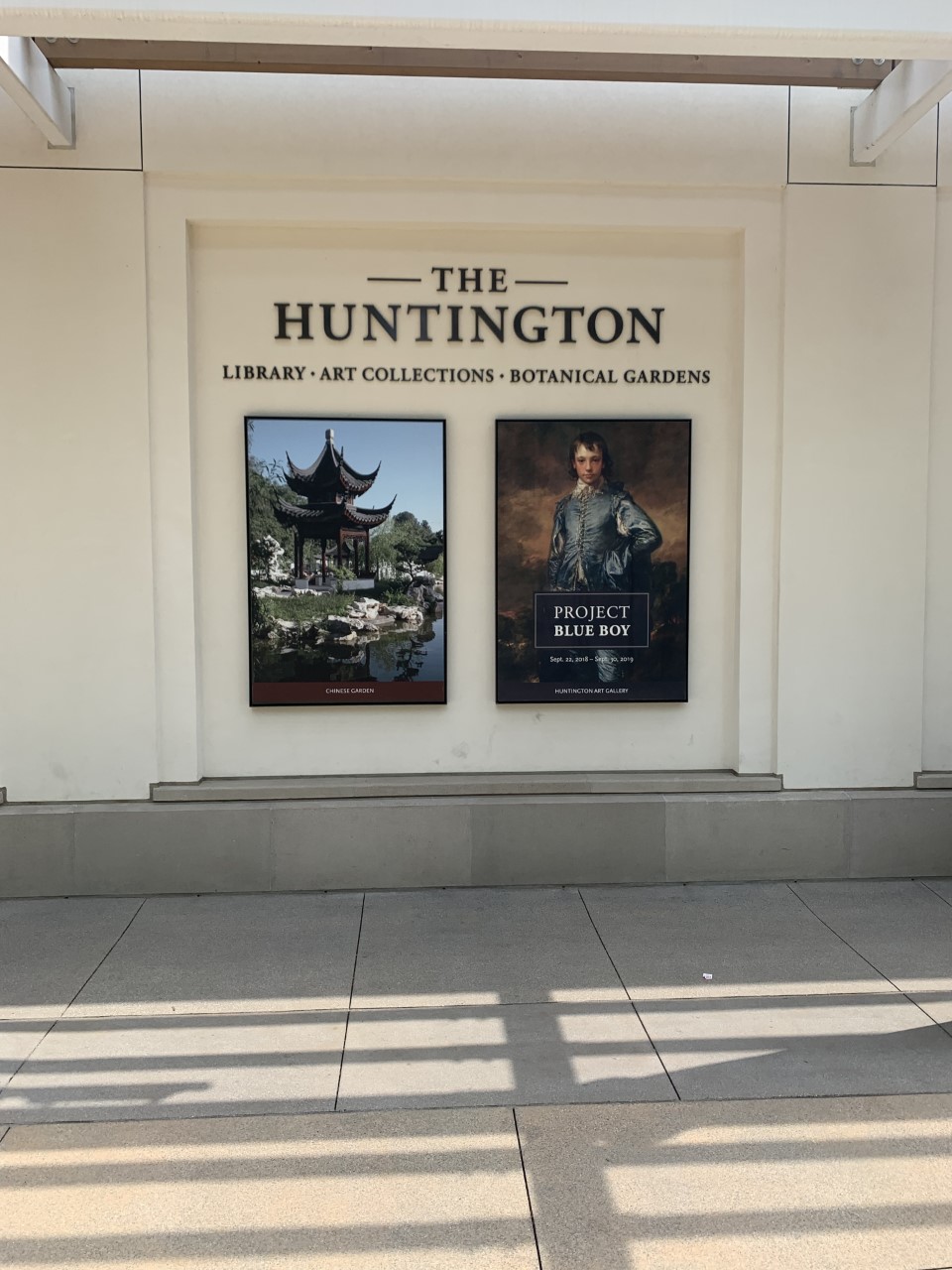 Hours
Descanso Gardens: Daily from 9 a.m. – 5 p.m.
Huntington Gardens: Closed Tuesday's, open 10 a.m. – 5 p.m. all other days.
Size/Time
Descanso Gardens: 150 acres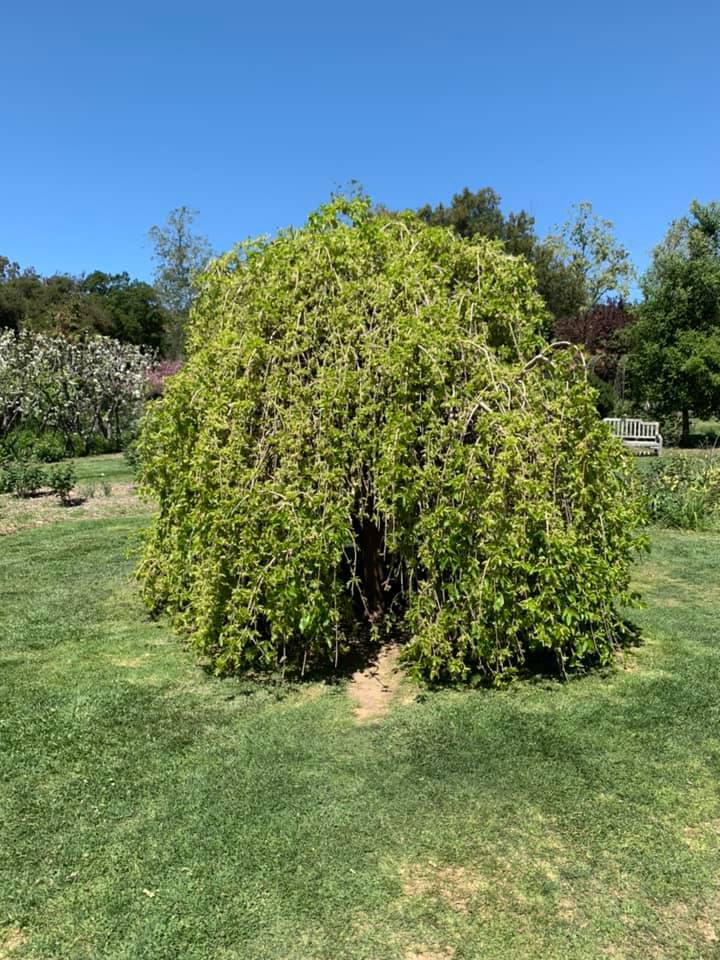 Huntington Gardens: 120 acres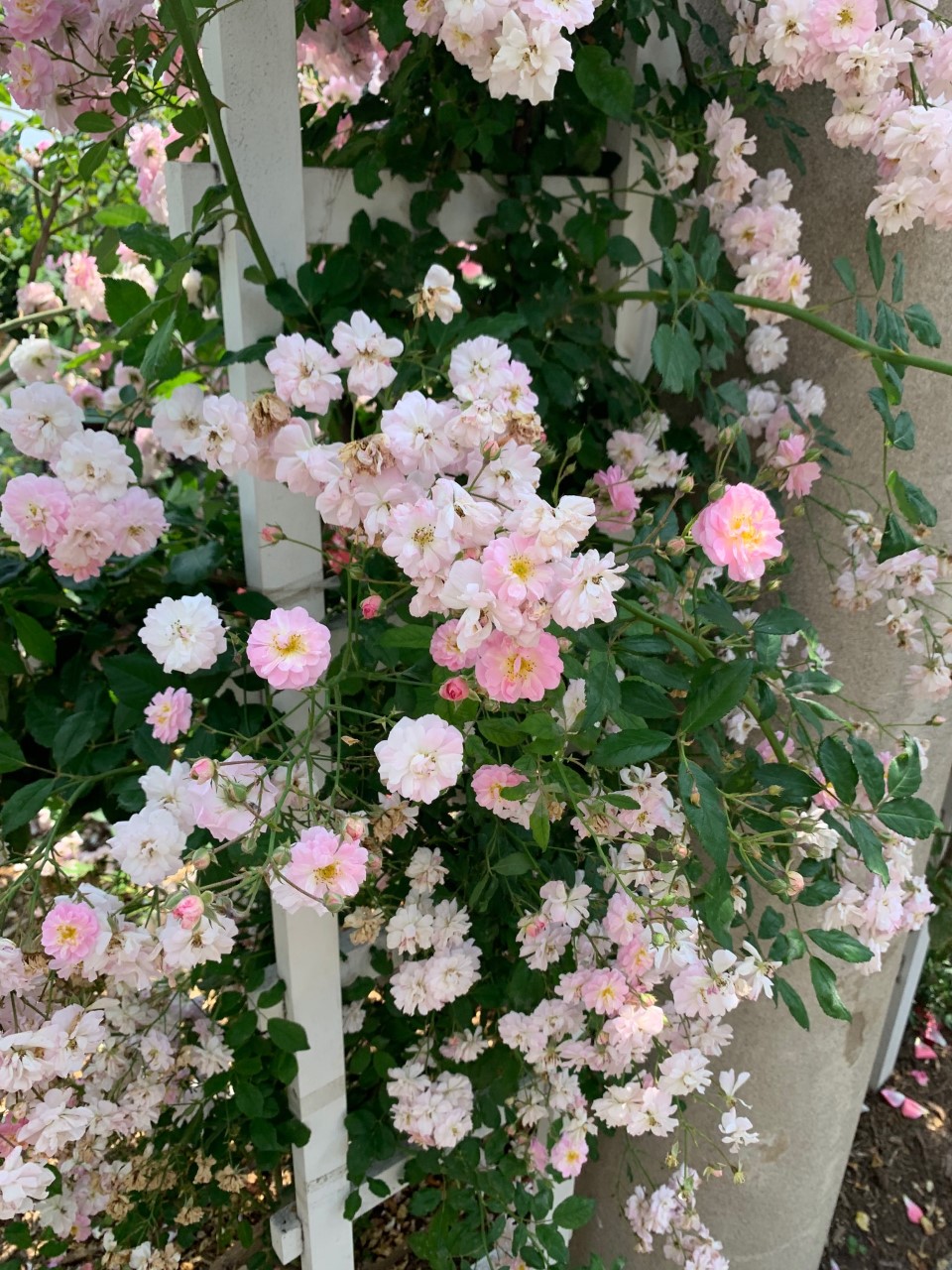 Both gardens are close in size, although I have to say that Huntington is much more spread out, while Descanso is more tight. Descanso I got through in a couple hours, while Huntington you can spend almost 3 – 4 hours at, or the whole day if you wanted to! I only made it to 2 hours and I still couldn't get through it all!
Flowers and Plants
Descanso Gardens: I'm not exactly sure on the exact amount, but the Wikipedia page says Mr. Boddy, the founder, purchased about 100,000 Camellia plants back in 1942. Add that with the roses, oaks and ancients, it would be about 101,679 plant varieties.
Descanso offers the following gardens: Rose, Japanese, Camellia Collection, Oak Forest, Ancient Forest, California Natives, Center Circle, Oak Woodland and Nature's Table.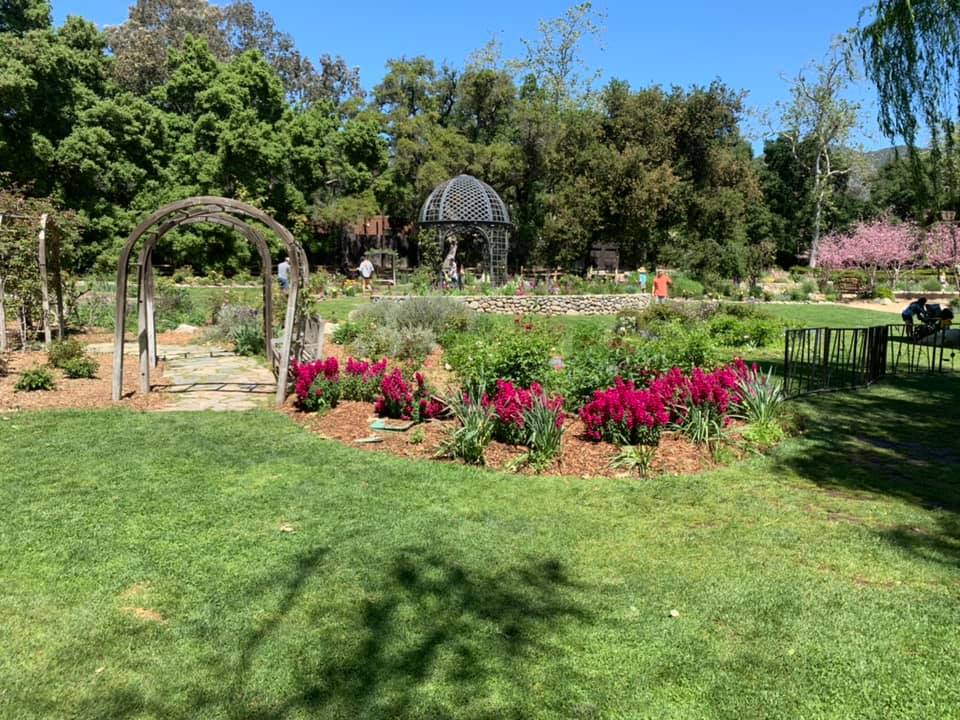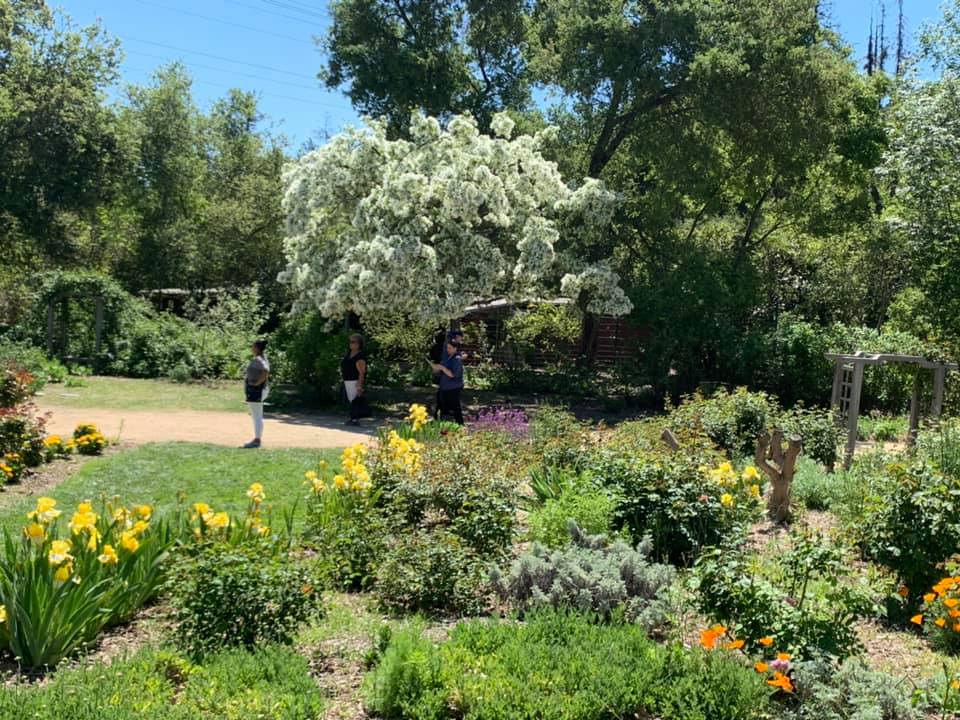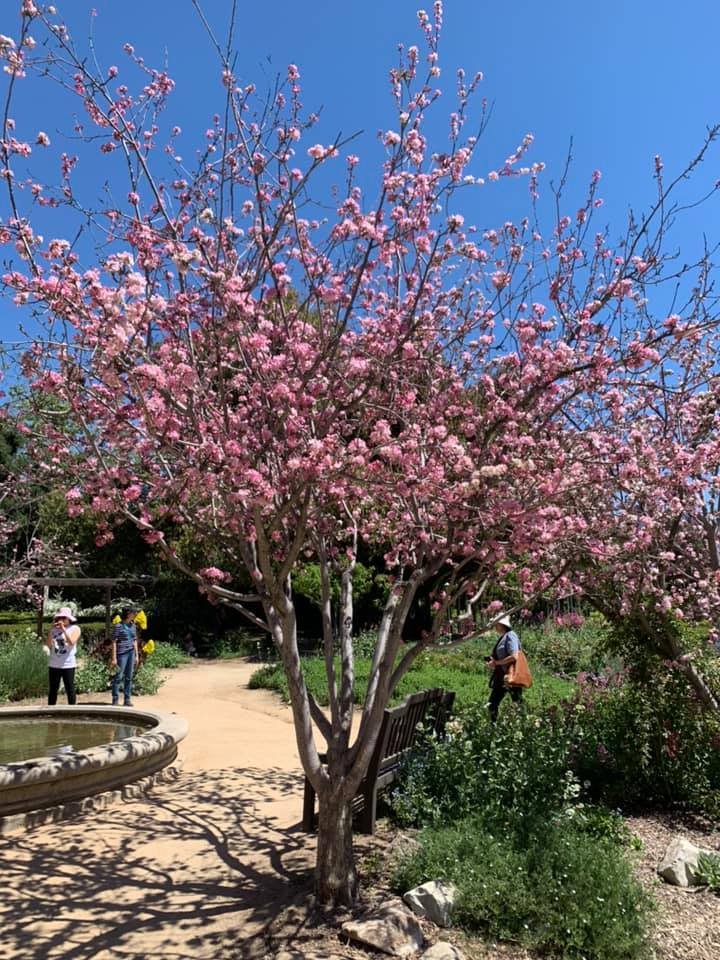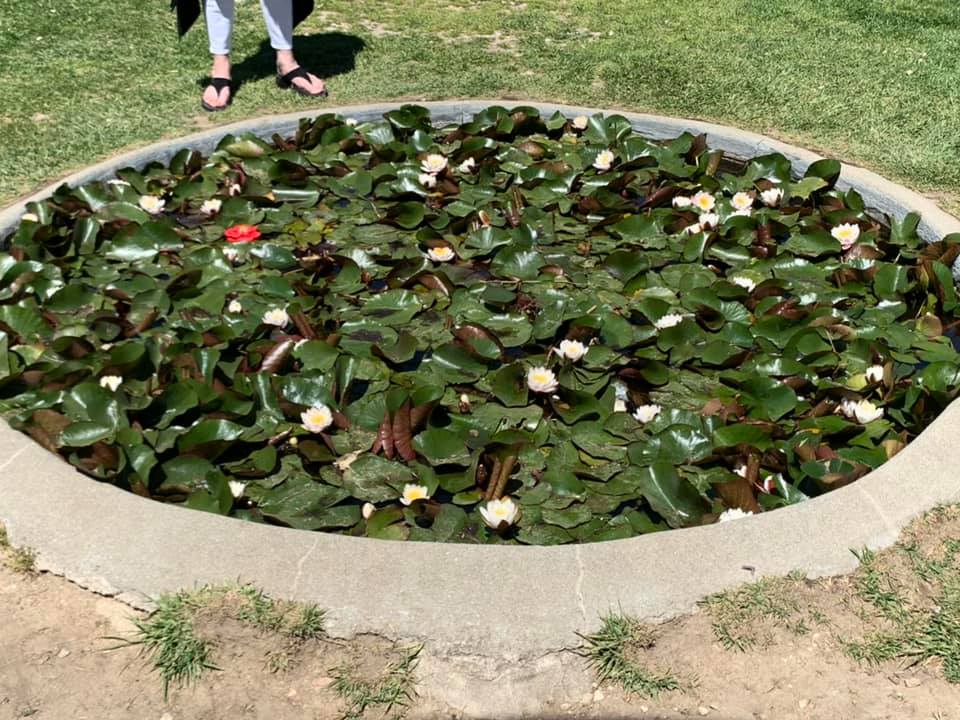 Huntington Gardens: 15,000 plant varieties and offers the following gardens: Australia, California, Camellia, Children's Chinese, Conservatory, Desert, Herb, Japanese, Jungle, Lily Ponds, Palm and Ranch. It's a lot guys and a lot of different hills/stairs to climb, so come ready for a workout!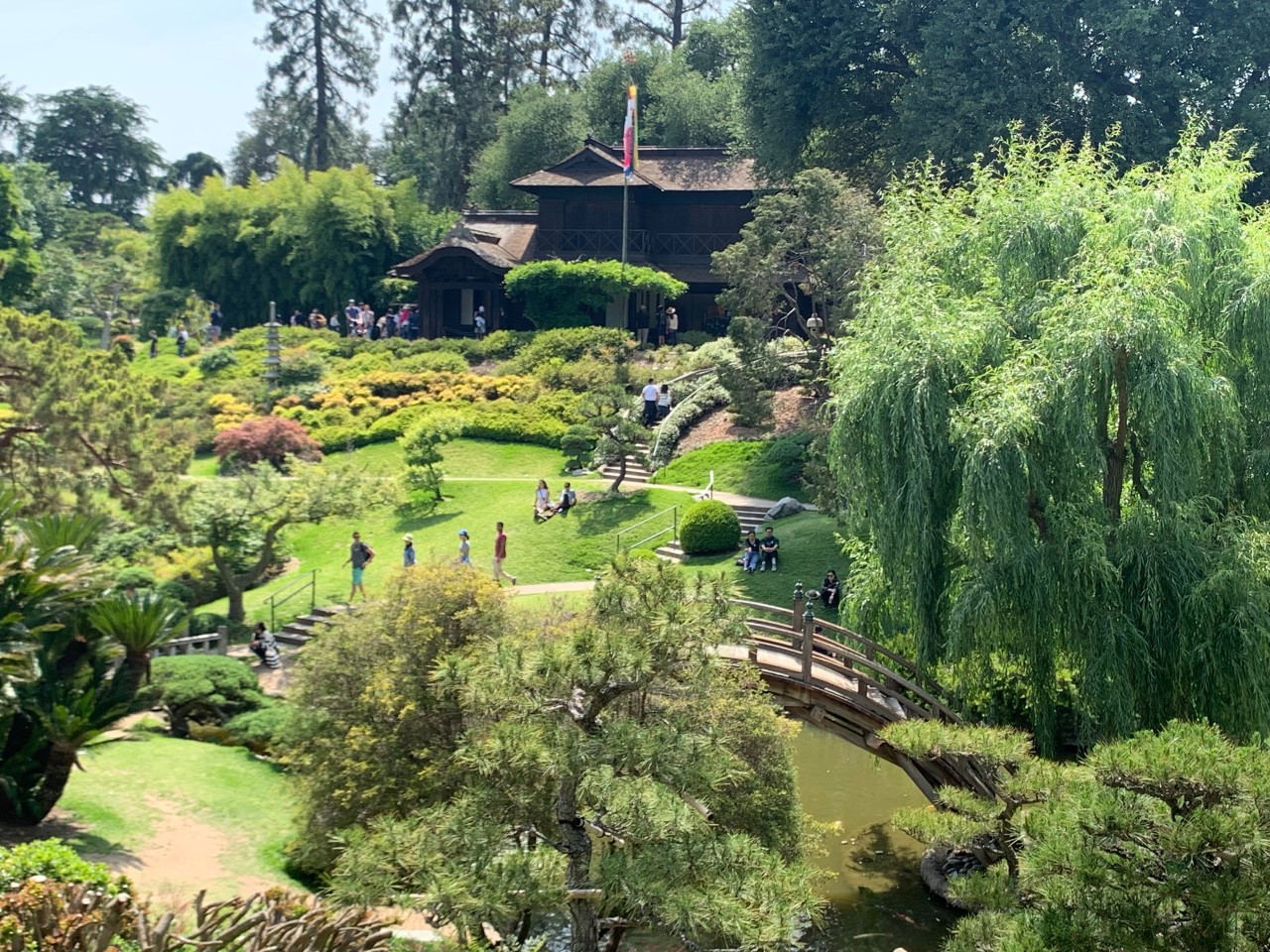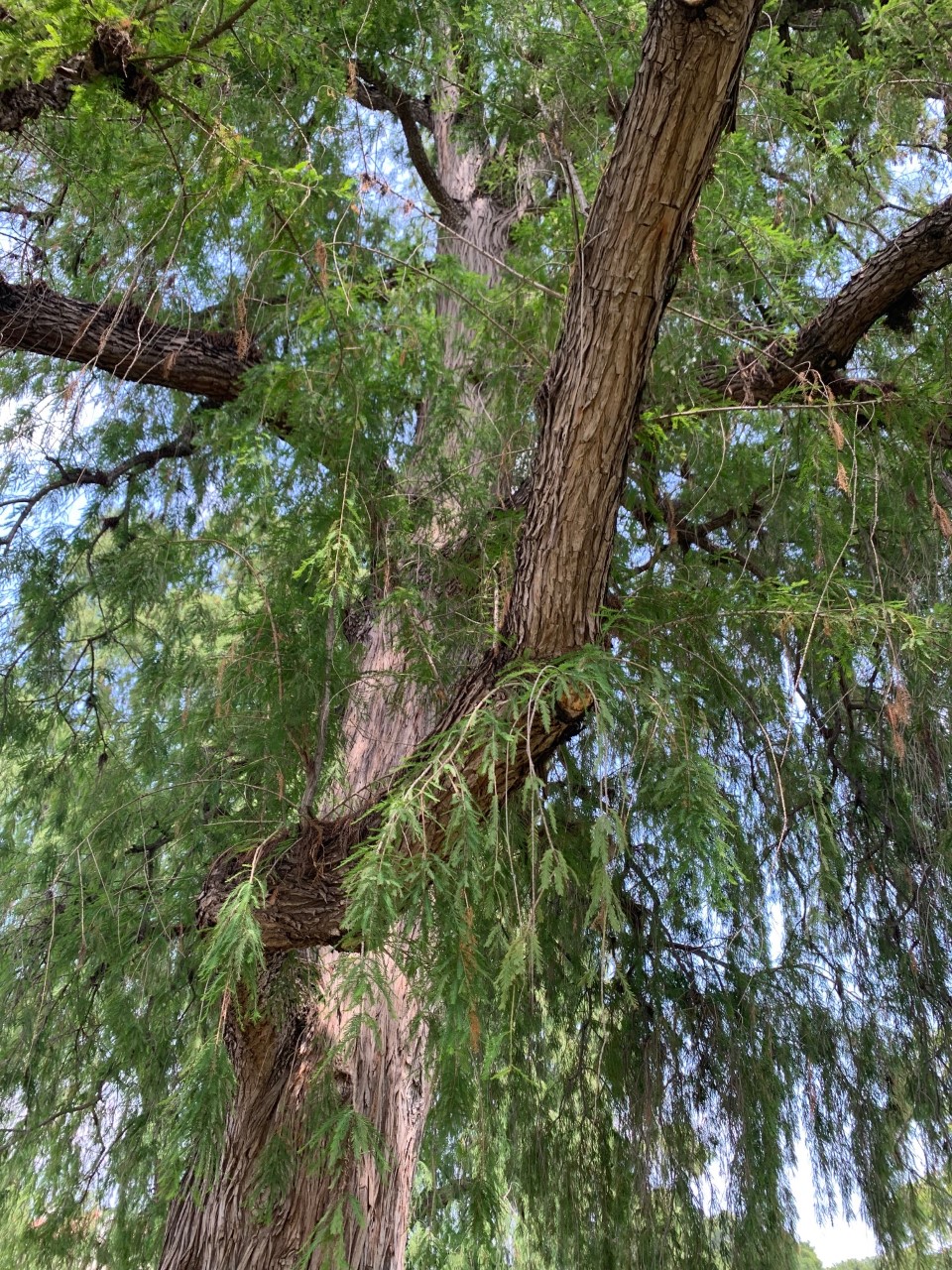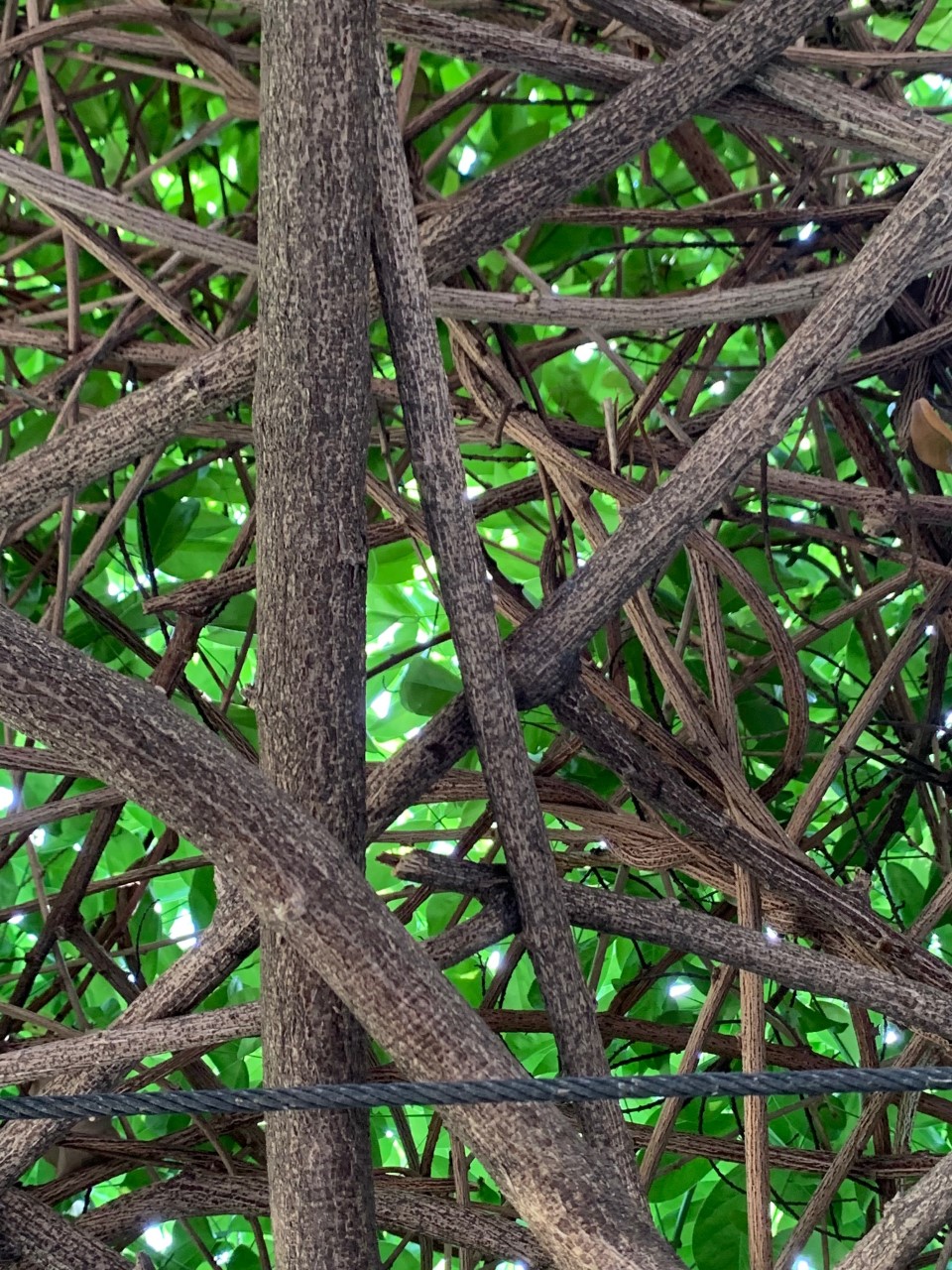 What's In Bloom
I'm taking this directly from both websites:
Descanso Gardens:
JANUARY: Camellias, cherry trees and winter annuals
FEBRUARY: Camellias, magnolias, cherry trees and daffodils
MARCH: Tulips, camellias, irises, lilacs, cherry trees, clivia and daffodils
APRIL: Azaleas, camellias, irises, lilacs, native plants and wildflowers, and wisteria
MAY: Roses, azaleas, camellias, irises, wildflowers and California natives
JUNE: Modern and heritage roses, and summer annuals
JULY, AUGUST & SEPTEMBER: Roses, summer annuals and perennials, crape myrtle, and cassia
OCTOBER: Sasanqua camellias, roses and fall foliage
NOVEMBER: Camellias, toyon berries, annuals, ginkgo and fall foliage
DECEMBER: Camellias, toyon berries, annuals and ginkgo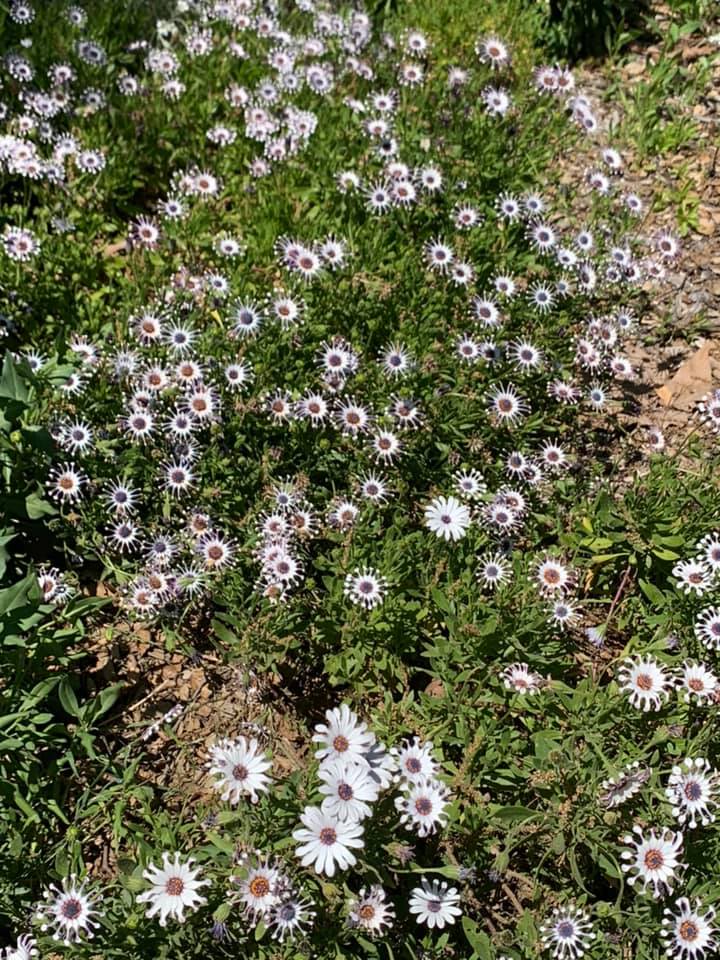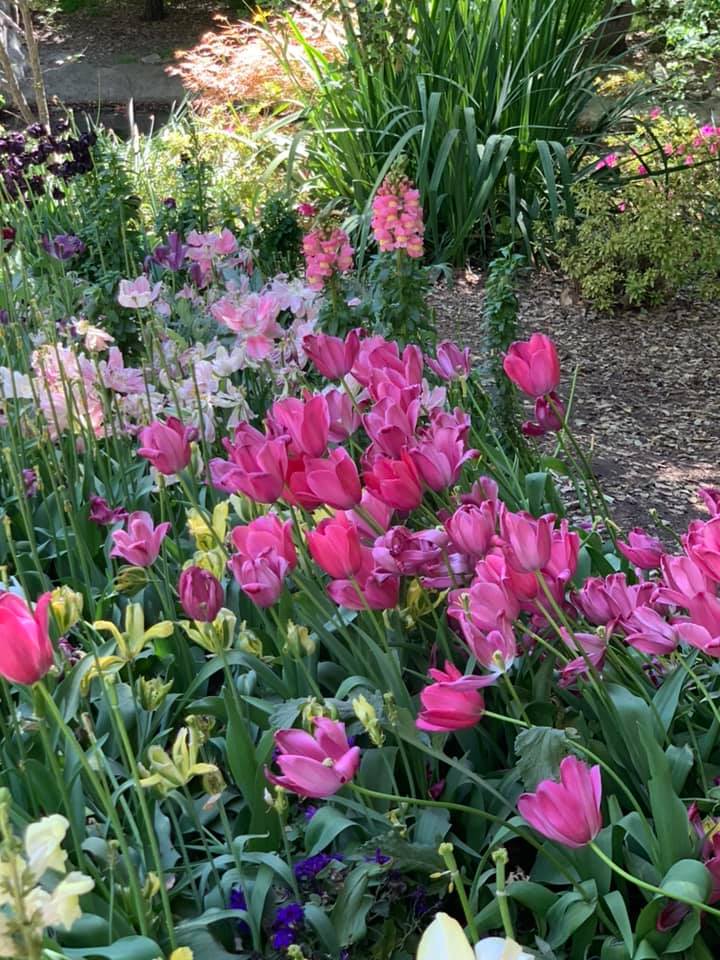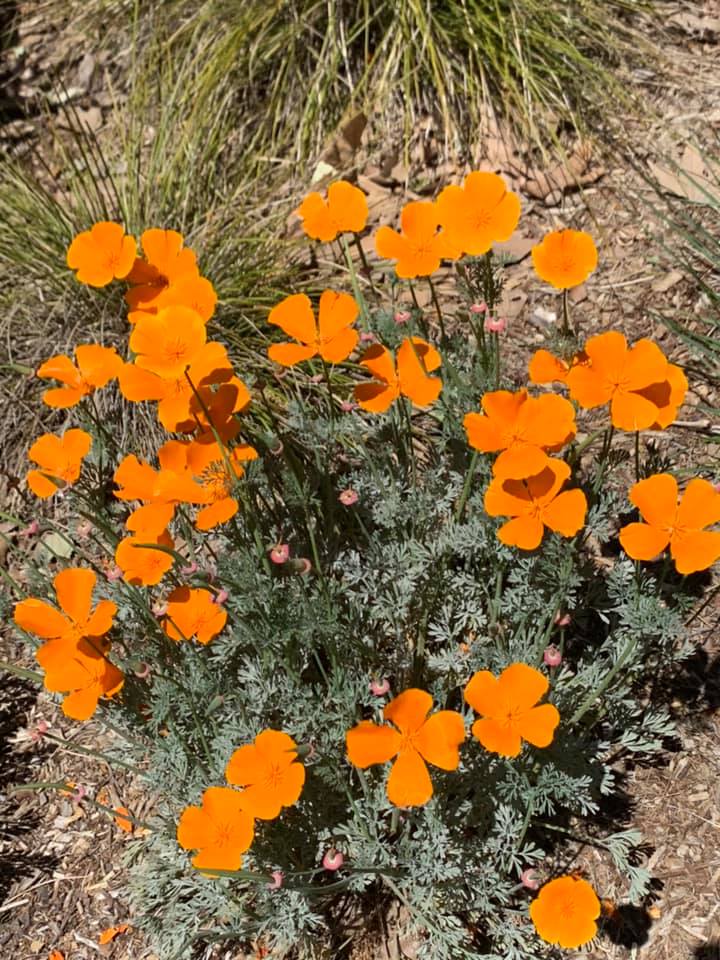 Huntington Gardens: They have a very extensive and detailed map by month that you can find here.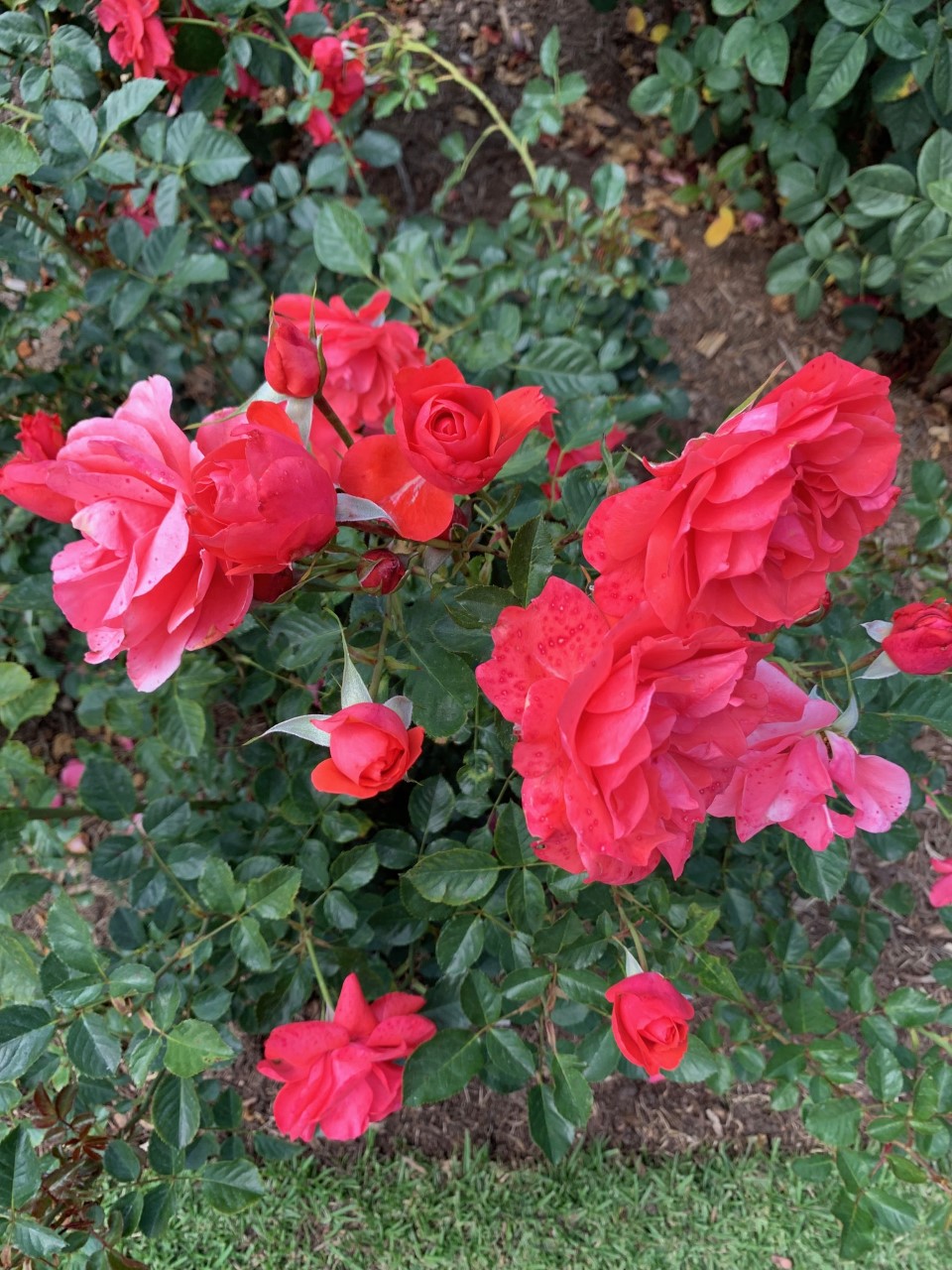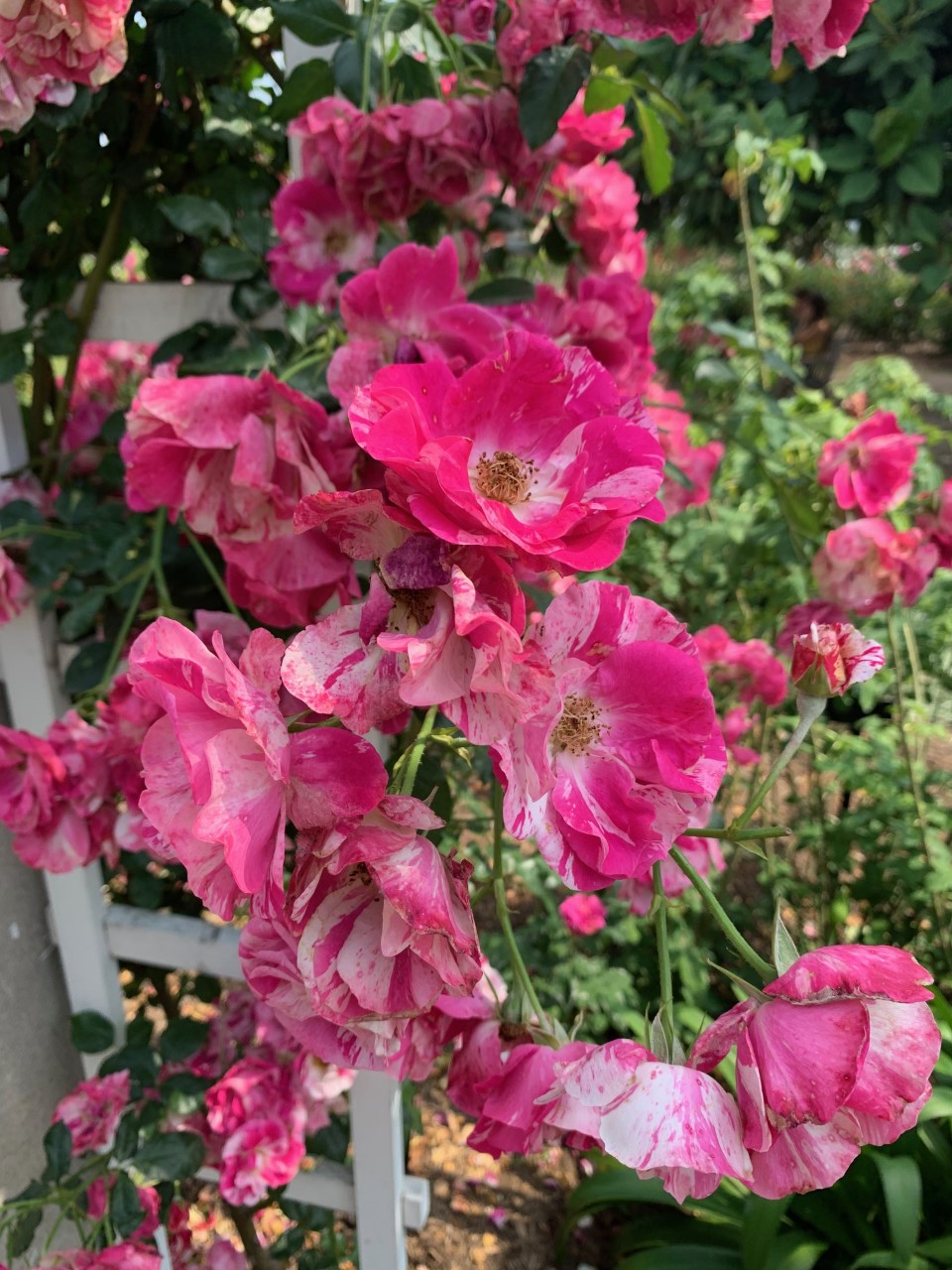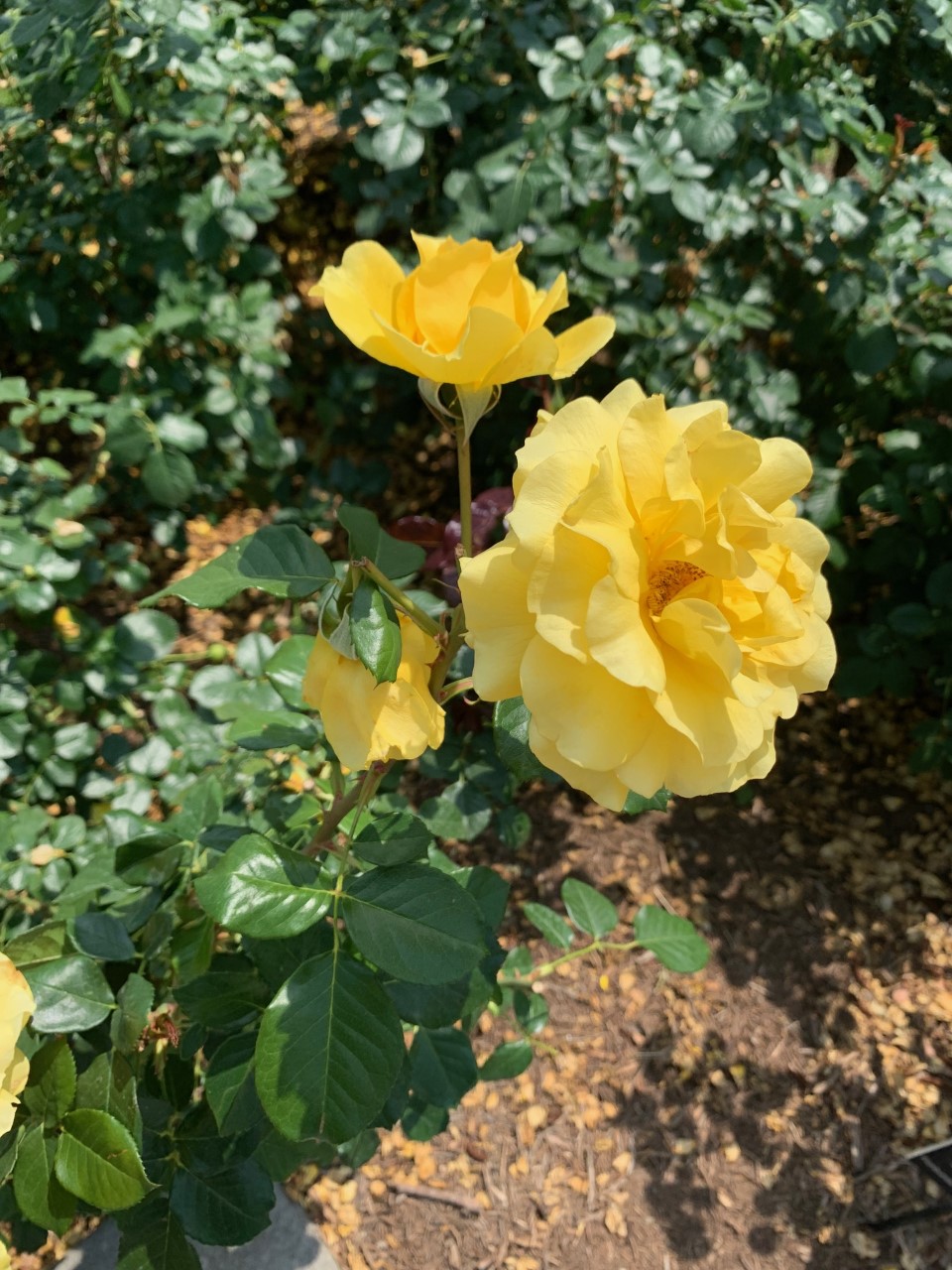 Food
Descanso Gardens: Has two restaurants, Café Descanso (pastries, salads and sandwiches) and Maple Restaurant (American Cuisine).
Huntington Gardens: 1919 Café (pizza, salads, soups, sandwiches, tacos), Freshwater Dumpling and Noodle House, Patio Grill (American Cuisine), Red Car Coffee Shop and the famous Rose Garden Tea Room.
The Tea Room is probably the biggest must if you visit this garden, it's like having Afternoon Tea in London. Make a reservation. I didn't do that but I didn't feel too bad because I am going to London soon, but I managed to snap a photo of other guests enjoying their tea.
Galleries
Descanso Gardens: Sturt Haaga Gallery (contemporary arts and the sciences represented by the garden — botany, horticulture, biology, ecology, conservation, and the study of gardens as cultural artifacts).
Huntington Gardens: Words cannot begin to explain the endless amount of art galleries, from American to European. The website claims that there are more than 36,000 works of art at The Huntington. I viewed the Project Blue Boy exhibit, which was made around 1770 by English painter Thomas Gainsborough and is undergoing its first major technical examination and conservation treatment.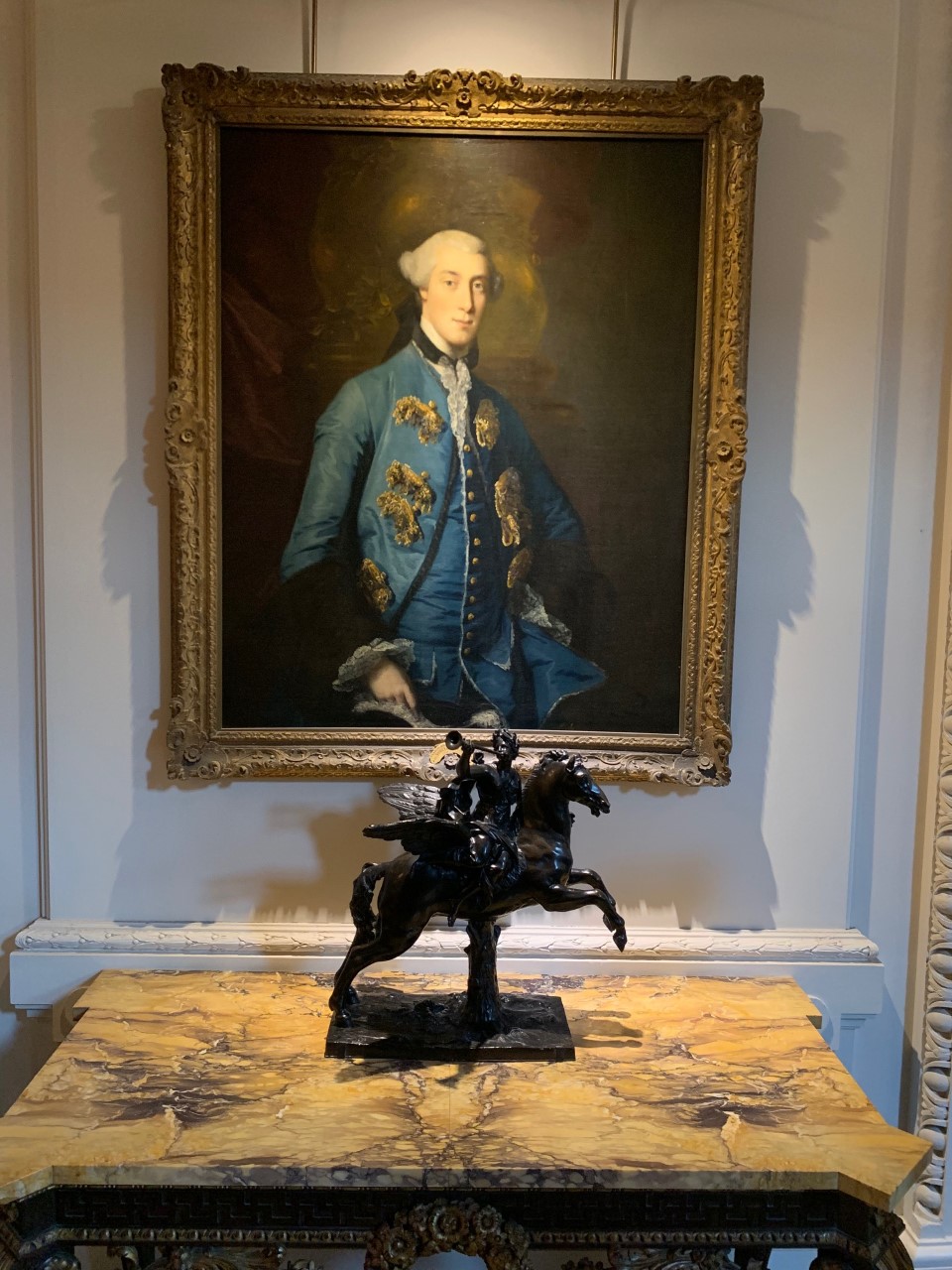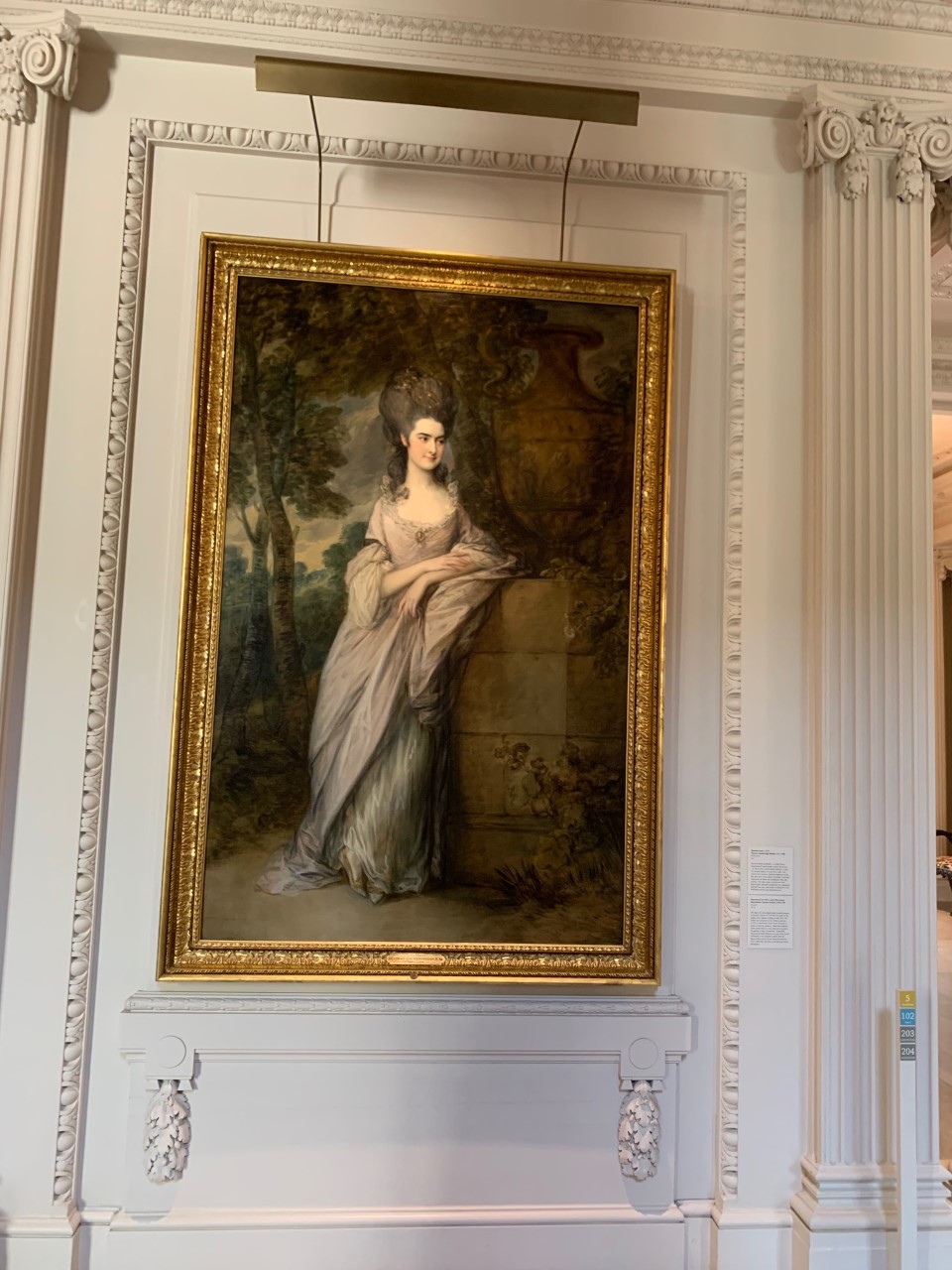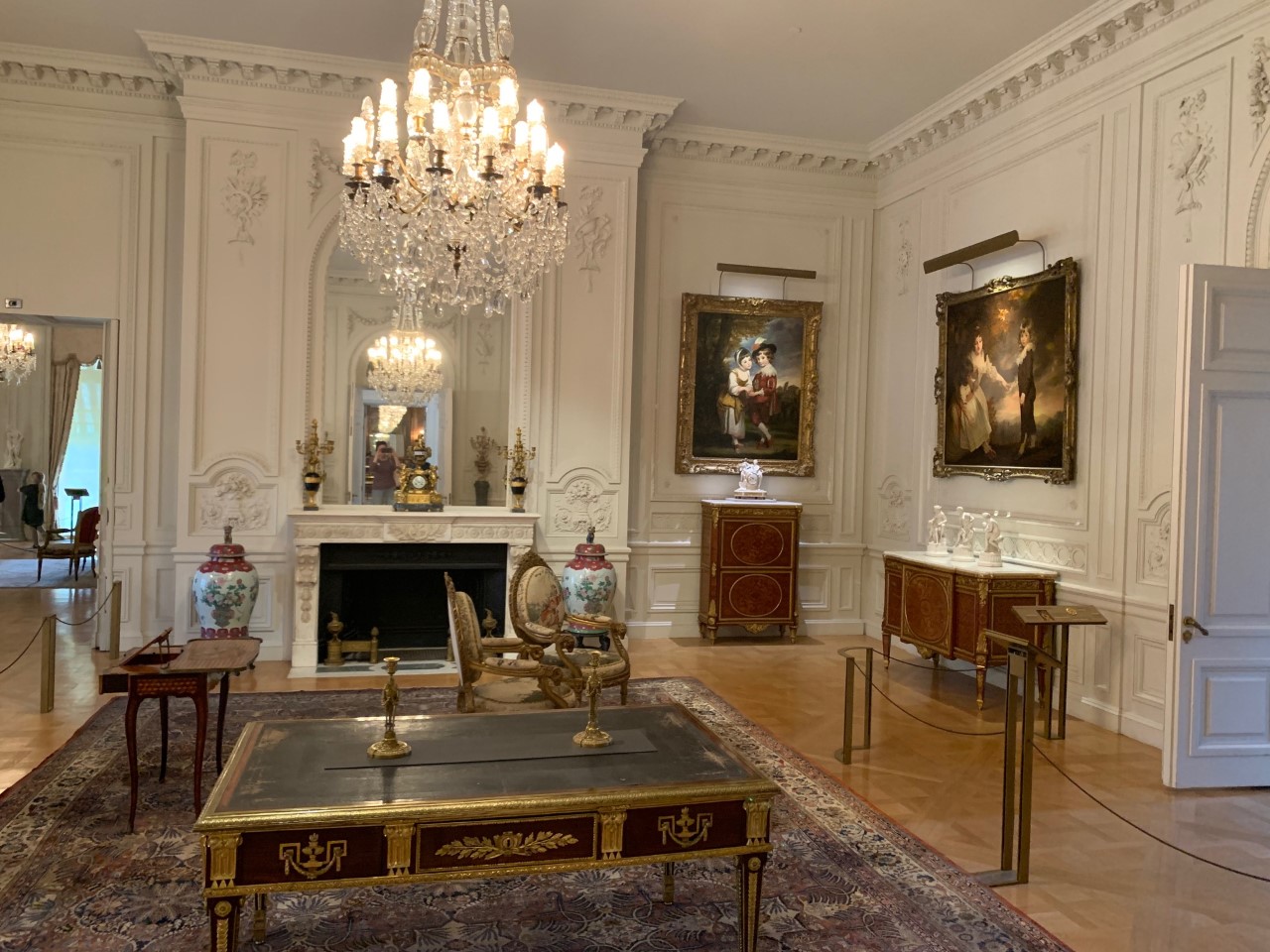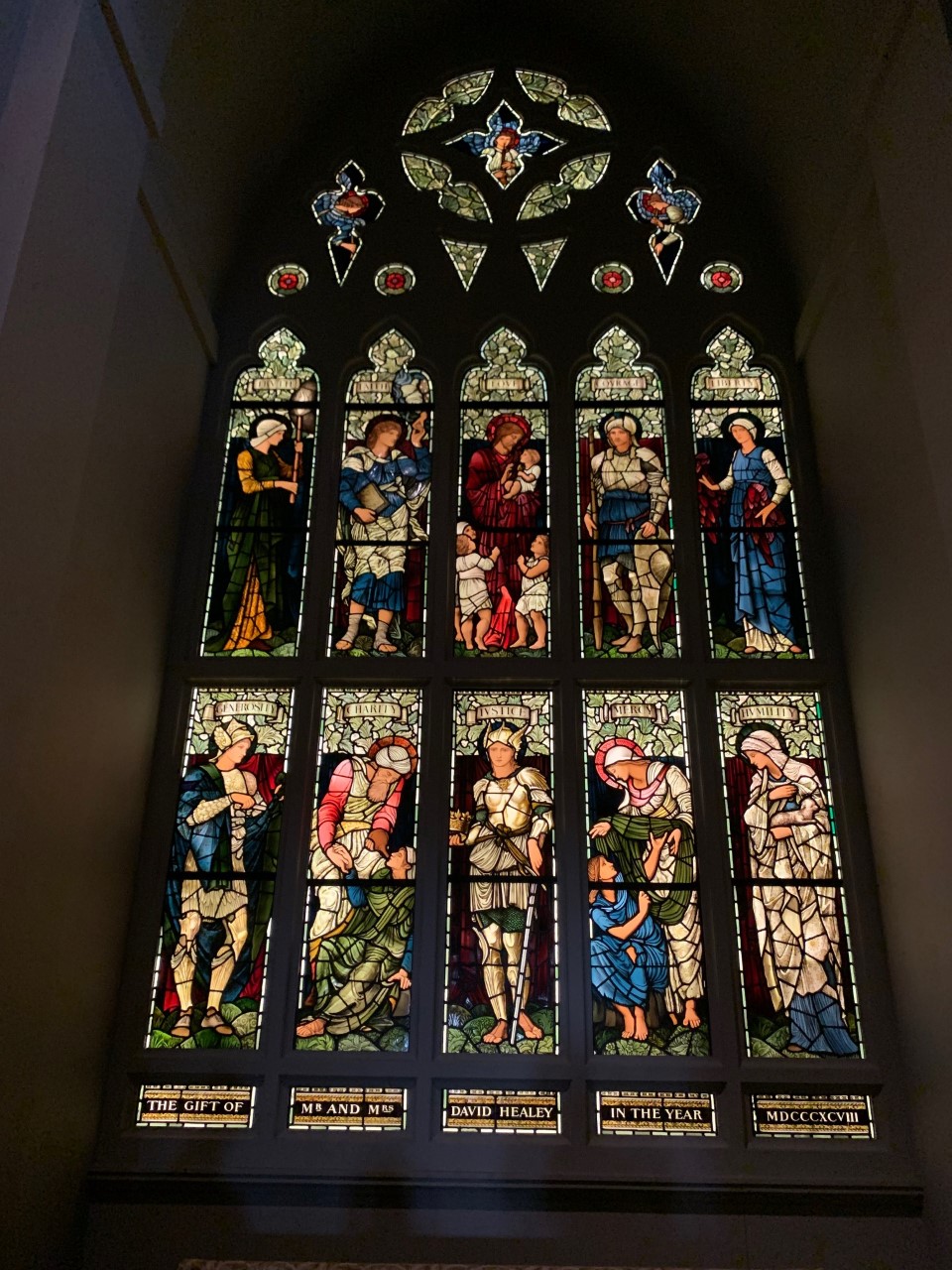 Houses/Libraries/Other
Descanso Gardens: The Boddy House (view the house of founder E. Manchester Boddy from the 1930s, it was closed when I visited) and the Enchanted Railroad (1/8th-scale replica of a diesel train).
Descanso Gardens is known for their Enchanted: Forest of Light, which is an interactive lighting experience as you walk through the garden. I haven't done it yet but my friends Nicole and Fred have, they said it's amazing. It runs from November – January each year.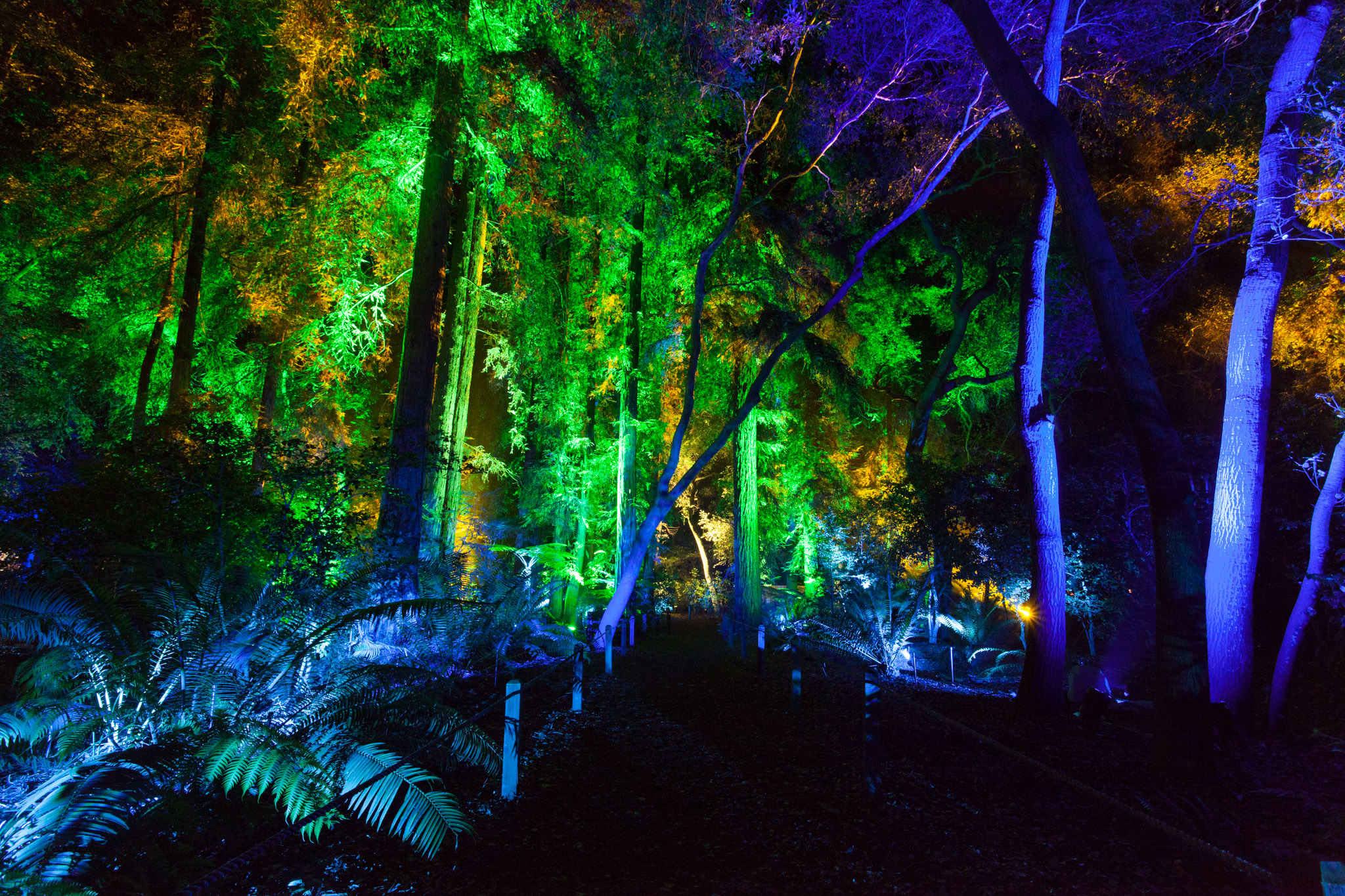 Huntington Gardens: Again, just like the art galleries, the library collections are also extensive, with more than 9 million items spanning the 11th to 21st centuries. Crazy right?!
Finally, be respectful of the gardens and it's magnificent beauty, aka no picking of the flowers/plant, walking or running on them, feeding wildlife, etc…you get the drift. 🙂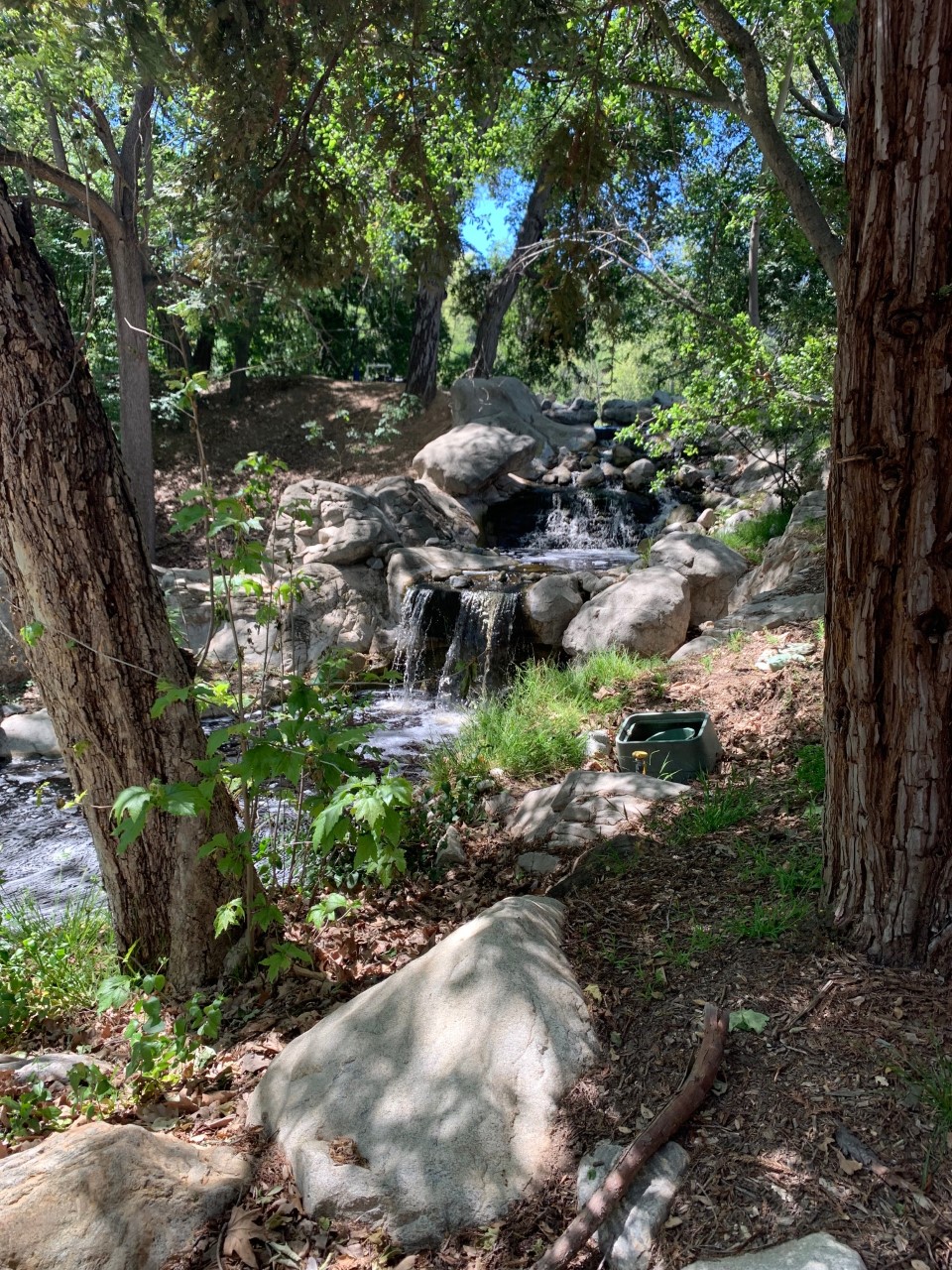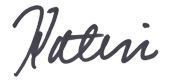 Photo Credit: Active Rain, Time Out Magazine