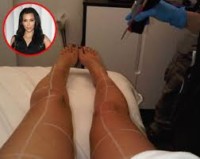 I've lived in the Greater Los Angeles area for 6 years now and transients and friends have always asked me if I have had any "work" done on myself since moving here.
I don't believe in fillers like botox or going under the knife, but I swear by laser treatments. I first learned about them by watching an episode of Keeping Up With The Kardashians where Kim was getting laser hair removal done at a place called LaserAway (she later convinced Khloe to get this procedure done as well). They have locations all over Southern California. Kim is Armenian and has dark features and I am Lebanese with dark features, so I figured, why not? For those of you who also suffer from this same problem, I would definitely recommend it.
From 2013 – 2014, I decided to get the hair on my legs, armpits, upper lip and another area lasered at the Sherman Oaks location, which would be the closest to where I live in Ventura – basically about an hour drive. After a consultation, I was informed that 80% of the hair would never grow back. I signed up for 10 sessions and later had to get an additional 3 for touch up's. Overall, the cost was about $1,700 and I used a payment plan to pay it off, which took me a year and a half. The staff is also super friendly, understanding and helpful!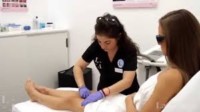 Prior to my arrival, I would make sure I was shaved so that the laser could target the hair follicle easier. During my 1 hour sessions, the technician gave me sunglasses to protect my eyes and applied chalk on my legs to section them off. She went over each section with the laser that also blows cold air so it didn't sting as much. Over the course of the 10 sessions, the technician would increase the intensity of the beam. I did have her put ice packs on my lower legs prior – that area hurt the most out of everything because of the bone. The higher the beam, the more it will kill the hair root. I would say sessions 3 through 8 hurt the most, but after awhile, my skin became immune to it.
Once everything was complete, the technician wiped off the chalk with suntan lotion and then applied suntan lotion on my upper lip. You're not suppose to be in the sun a before or after the treatment – I learned the hard way, it'll hurt more if you do this! I had some minor redness when my treatment was complete but it went away in a couple hours. You're also not to be on any kind of certain medications or pregnant to get this procedure done. Treatments were done about once a month. Definitely get a consultation before you decide on anything!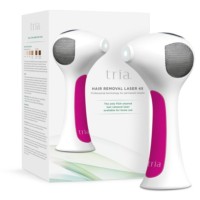 It has been a couple years and the results are still great. However, I have found a couple areas to still be a bit stubborn. Instead of going back down to LaserAway to pay for more touch-up's, I purchased the Tria Beauty Hair Removal Laser. There are five settings to suit your comfort level and at the time I paid $350. It's also FDA approved so you know it's safe, the best part of it all was I got to kiss those razors goodbye!
Hello smoothness! 🙂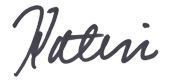 Photo Credit: LaserAway, Best Lady Shaver, Us Magazine, ASDS