I had 3 day weekend this past week and with all of the busy work lately, I was dying to go on a mini getaway, so I decided to book a flight to Denver. I wanted to choose an area that I knew I could get done in 2 and a half days.
Originally I was going to go to Seattle, but the airfare was $100 more plus it was raining like crazy. Denver was $100 less on Frontier Airlines and the weather was going to be sunny in the high 60s, which is odd right now since the area is usually snowy and colder, so I thought, hey, why not?! I was also dying to see the Rockies.
The thing I really liked about Denver was it had some Midwest aspects that I was used to in Minneapolis: Sinclair gas station, McCormick & Schmick's and the ultimate…Caribou Coffee. I am a huge, huge fan of it and when I saw a stand in the airport, my mouth dropped. I absolutely adore their lattes!
The people there are also very nice and friendly, but move at a much slower pace since that is the way of life out there. Obviously being from the LA area I go at a speed of lightening, so it was nice to slow down for a few days. I also wasn't the biggest fan of the radio stations out there but I jammed to a few old school tunes her and there.
For the record, I never saw anyone getting high or even saw one dispensary out there! Either I am blind or I was just too focused on getting to my destinations!
Day 1: Day 1 was really more a night flight from LAX to Denver, but it got interesting…fast.
Once I got through TSA, I was starving, so I went to went to Gladstones for dinner. I ended up meeting a couple of girls sitting next to me and we proceeded to have our dinner together while drinking Bloody Mary's and beers. They were from Atlanta traveling to Denver. They also hate to fly like me, so having some drinks to calm the nerves was on our agenda.
Two Bloody's and a beer later, I was feelin' pretty good! Hey, I'm on vacation, so why not? I decided to grab a Grande Holiday Spice Flat White from Starbucks before I boarded my flight.
Thank god I did.
The flight with Frontier was smooth sailing and I ended up chatting with a mom and her 3-year-old daughter from Reseda. As we landed, we were suddenly stuck on the tarmac for 10 minutes…20 minutes…30 minutes…
Okay, what is going on?
"Ladies and gentlemen, there's a medical emergency at the gate we are suppose to be at. It should be relatively soon," the captain said.
"Relatively soon" became an hour and 45 minutes later. Why they couldn't relocate us to another gate was beyond me and never explained. When the captain announced we were moving, I let out a huge "WOOO!" and others followed. We were all so tired. At this point it was 11:45 p.m.
After I got my luggage, I took the Budget Rental Car shuttle to pick up my car. As I approached the counter, a young customer service man probably in his mid 20s wanted to chit chat it up with me badly.
"Why are you in town? What are you going to see? Where are you staying? Do you have friends here?" he asked.
I briefly told him what I planned on doing and told him I was exhausted and just wanted to get my car.
"Well, if you're going to the Rockies, you don't want the Ford Fiesta (economy) car you originally purchased, you'll really need an upgrade. Why don't I just give you a Jeep Wrangler for the same price?" he said with a smile.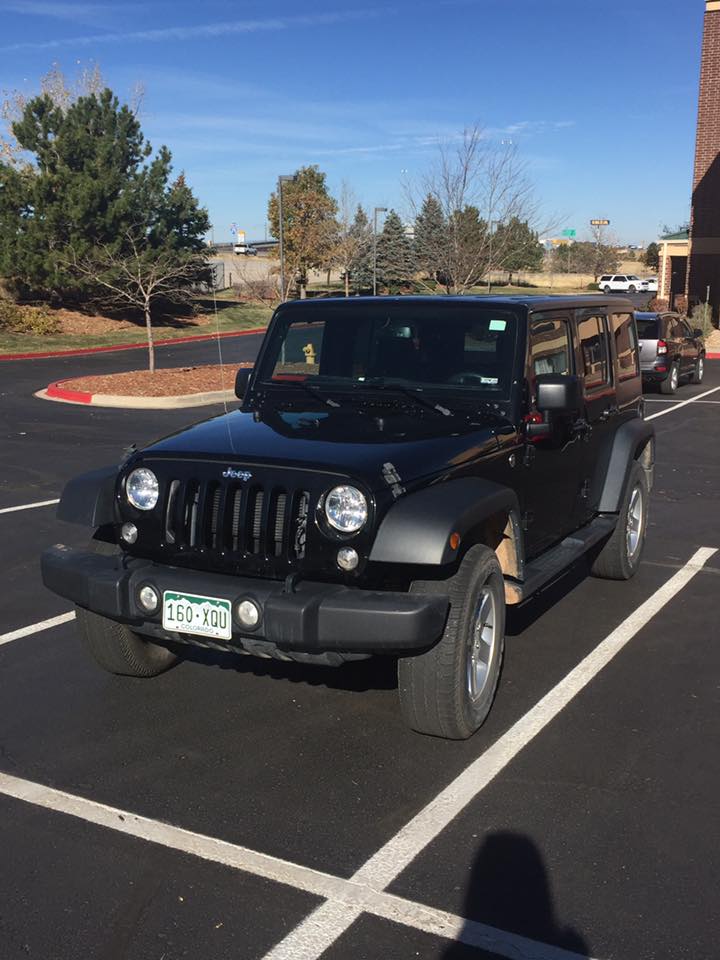 This is the not the first time I have experienced a same price upgrade with Budget. On my birthday last year going to Monterey, when the customer service representative asked to see my driver's license, he wished me a happy birthday and gave me an upgrade to a Mustang. When I visited LA in 2010 (5 months before I decided to officially move out here), I got an upgrade to a Volvo convertible. So yes, an upgrade to a Wrangler to drive the treacherous Rockies sounded fine to me. Budget is my BFF.
The young man then insisted on walking me to the Jeep. He had not done that for the previous customers he was assisting. Oh boy here we go, I thought. As we walked, he went to the wrong area of the lot twice. Once we got to the Wrangler, he finally made his move.
"So ma, can I get your number?" the young man asked with a wink.
I took a long, hard, annoyed stare at him. It's 12:45 a.m., I'm exhausted, in no mood to talk and this guy wants to hook up?!
"No thanks, I'm seeing someone," I said, lying.
"Alright, next time," he said. There will be no next time buddy!
The Wrangler I was in did not have a GPS (iPhone to the rescue) and only a lighter charger for the phone, which I did not have. I also ended up physically adjusting the rear view mirrors as the one in the vehicle was broken. Wrangler's drive pretty rough, so my first drive wasn't the smoothest. By the time I got to the hotel and got ready for bed, it was 2:30 a.m.
Day 2: Friday I decided to tour Denver and head to Boulder. But first, I needed to get myself a Northern Lite Latte from Caribou…ahhhh…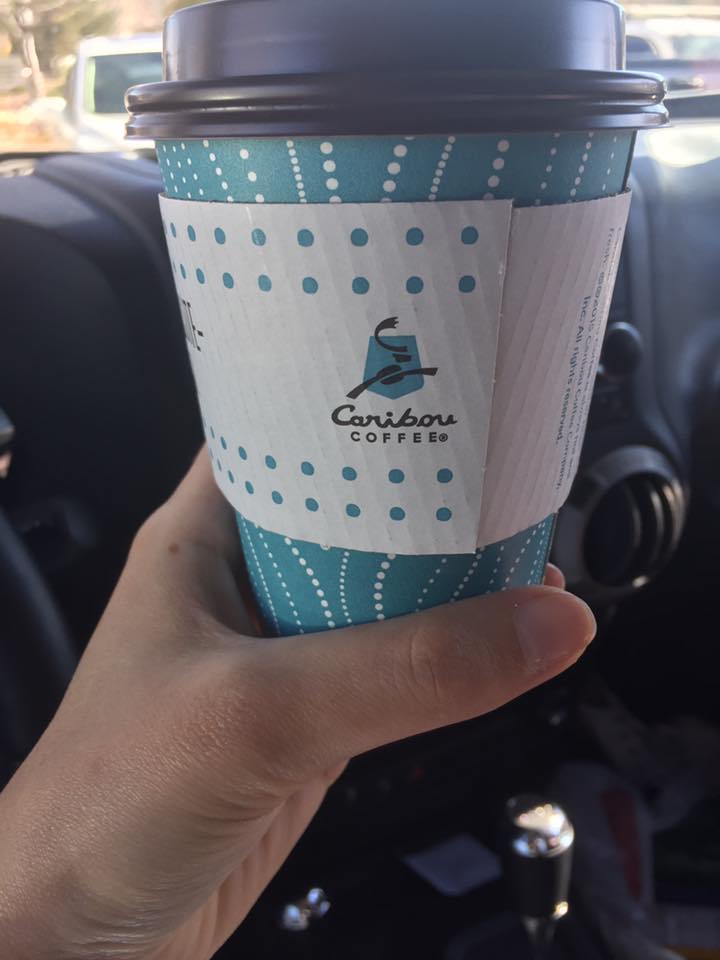 I went to the City of Aurora first just to check it out. I ended up seeing the Century Theater where the shooting occurred in 2012 and paid my respects. I was searching for a memorial nearby but couldn't find one. After a Google search, I learned that funding is being raised for a peace garden nearby.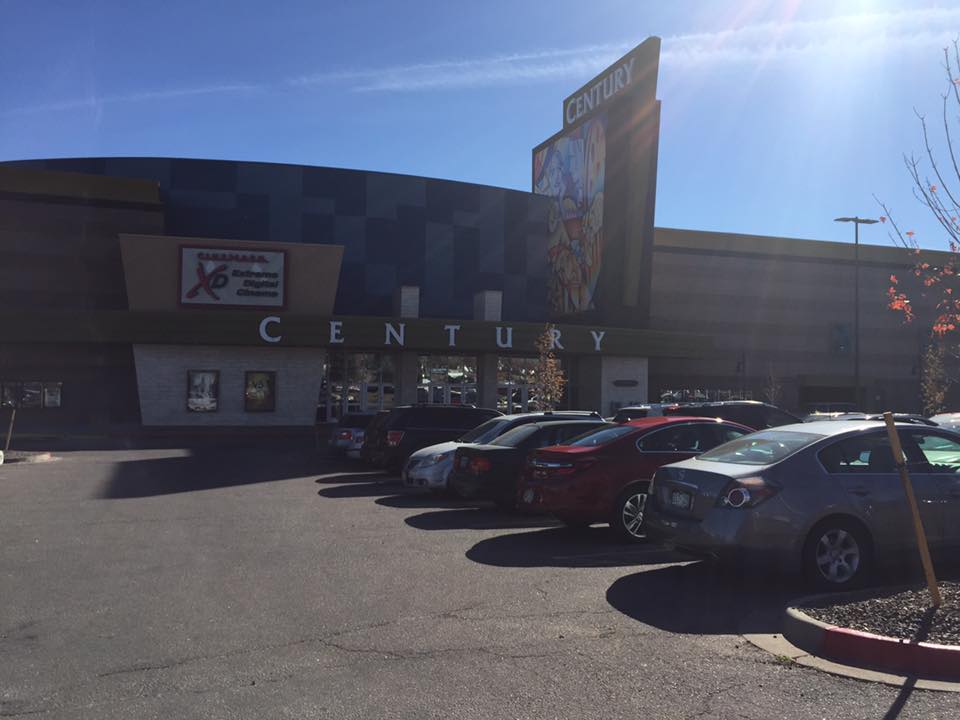 Afterwards I was dying to check out the Denver Museum of Miniatures Dolls & Toys. I grew up with a dollhouse and have always been fascinated by them, so this was a definite stop on my must see list. Some of the tiny furniture pieces were ones I have never seen n my life! I spent a good 45 minutes there, it definitely brought back some memories of my childhood.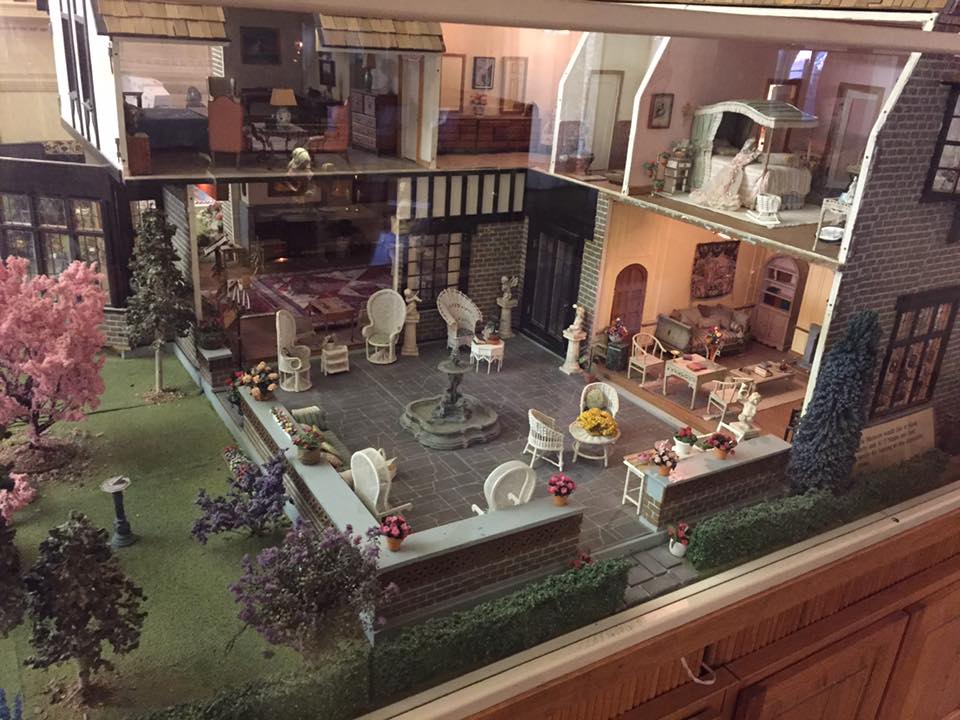 From there it was time to go to Boulder. I stopped at a scenic overlook and realized how brown the hills were. That's global warming for you!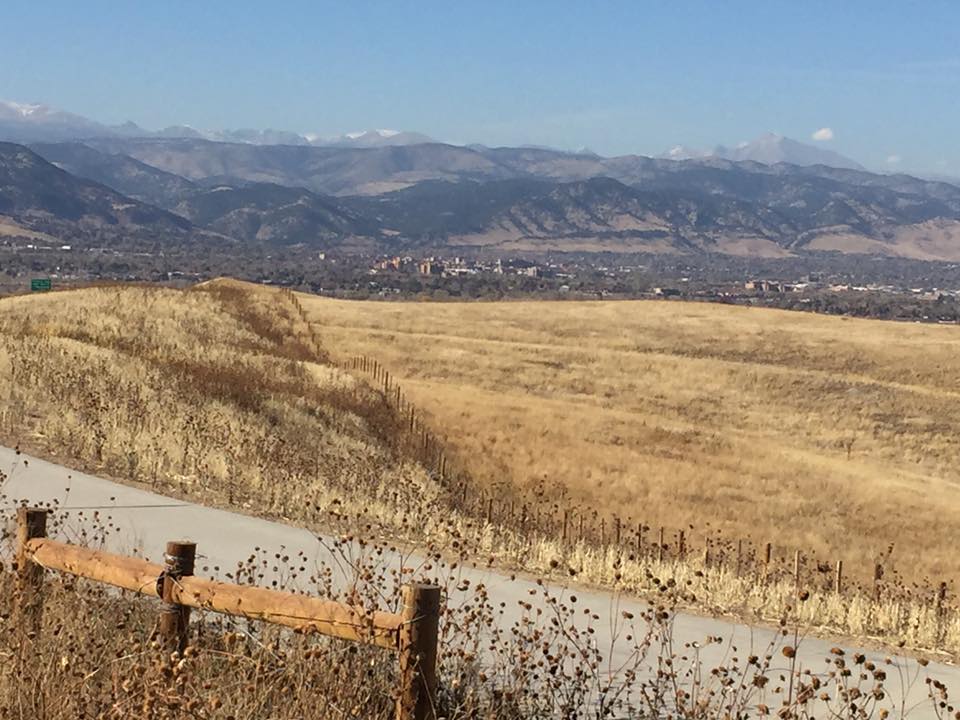 I made my way to the Mork and Mindy House (1619 Pine St.) that was used during the opening scene of the hit sitcom back in the early 80s. It still looks as good as it did back then. The house I learned is not vacant the way it appears at first glance. Nanu nanu!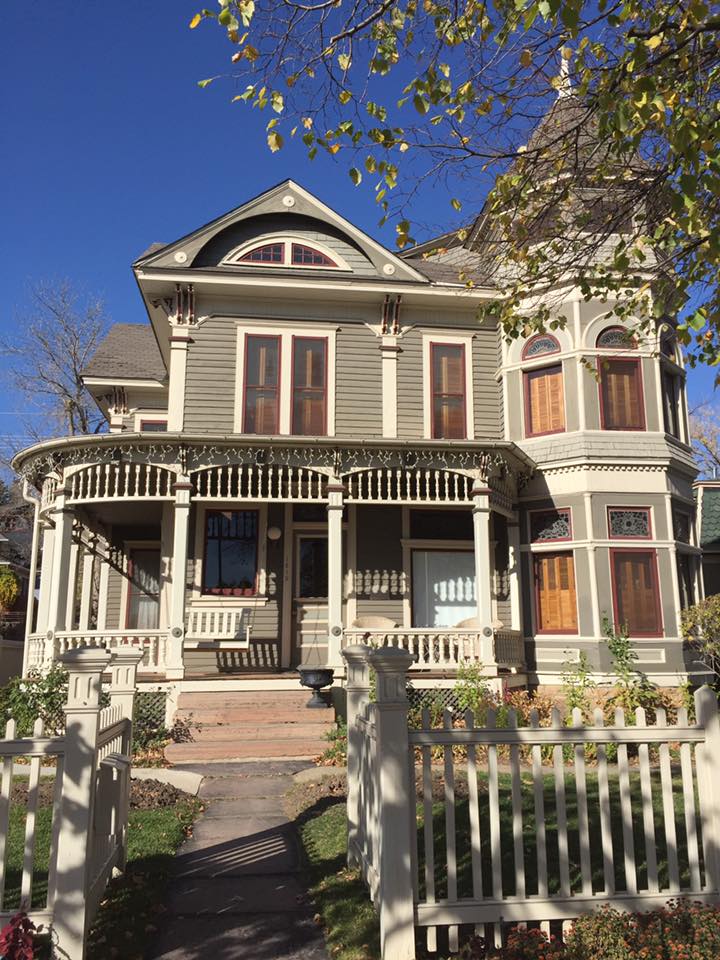 I toured Downtown Boulder (Pearl Street) afterwards and went into a few local shops. I Googled "Recommended Places to Eat" and ended up at a restaurant called Oak at Fourteenth. I had a grilled chicken/quinoa/peanut/cabbage salad, a Bloody Mary (I know, because I can't seem to escape them on this trip, right?) and a homemade, lemon glazed donut. My god, it was the best donut I've ever tasted. I wish I had a photo of it but unfortunately, my phone was charging at the hostess stand.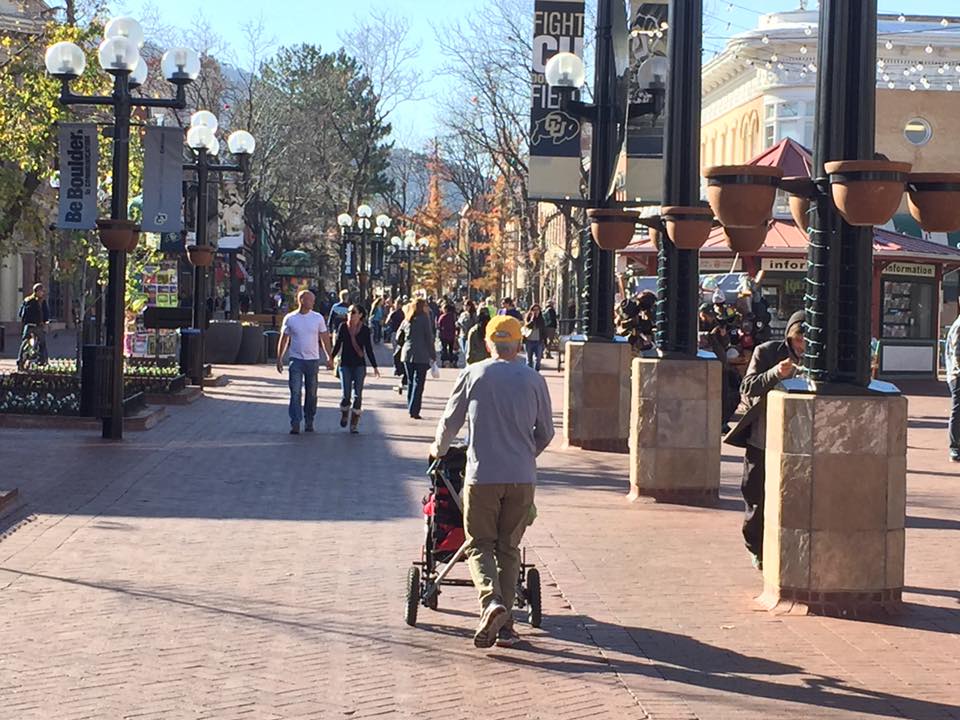 I ended my day by driving slightly north to Longmont to Left Hand Brewing Company. I absolutely adore this beer, it is by far my favorite, especially their Original and Nitro Milk Stouts! I also later learned that my college buddy, Joe, is the co-owner of the brewery. Unfortunately, I had missed him by a few hours, otherwise I would've caught up.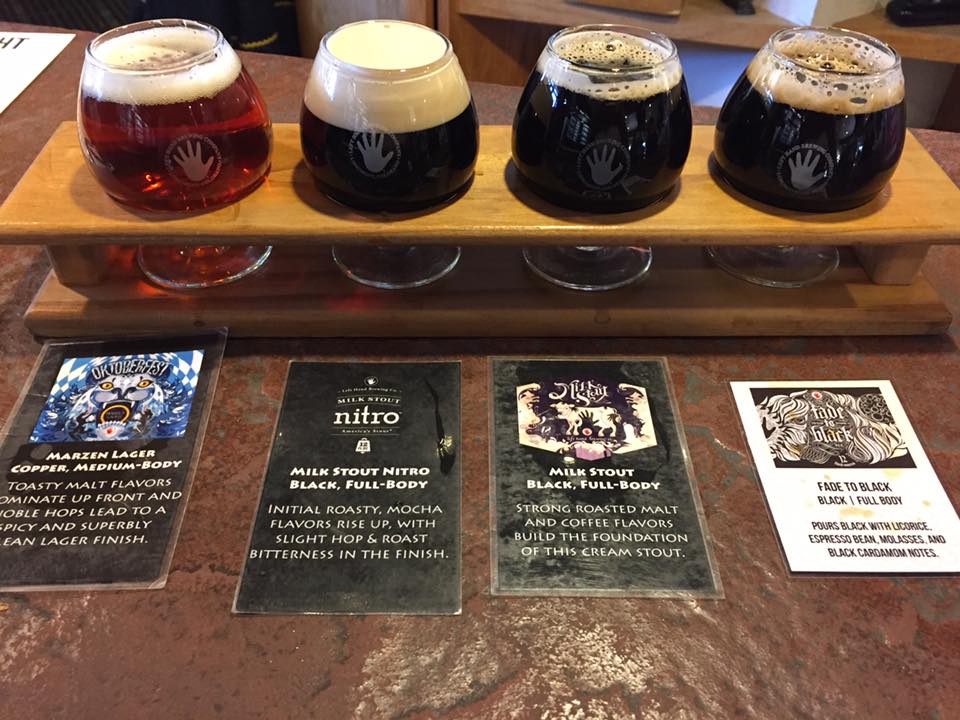 Day 3: Rocky Mountain National Park day. "Feel on top of the world" is the slogan.
Wow, where do I begin?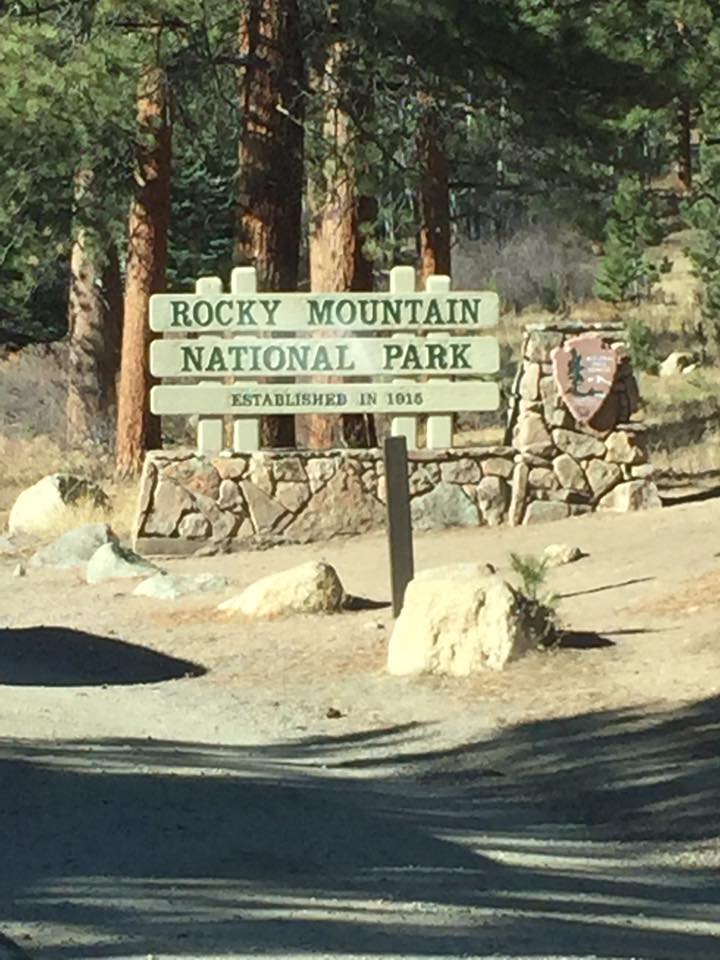 On my way to the park, I stopped at a gas station in Boulder that had $1.99 gas. I hadn't seen that price since I lived in Minneapolis, so I was shocked and happy! Of course I posted how awesome this was on Facebook and a lot of my Midwest friends gave me crap about it.
"That price is normal across the country. That's what you get for living in a high end state like California," my BFF Darcy teased.
On my drive to the park, I was talking a lot of shit in videos I had made. The night before my father had warned me that the Rockies had no guard rails on the side, especially the higher you got, and that it "wasn't like driving the hills and mountains in California."
"Okay, when does this drive get scary?!" "What is my dad talking about?!" I said in the videos.
Once I paid my entrance fee into the park (and btw, stupid me, I should've gone on Veterans Day because there would have been no fee!), I got as far as Rainbow Curve, which is more than halfway to the Continental Divide (seen below in the photo).
As I tried to go further up to Gore Peak, the highest point on the drive, I started freaking out. There was the warning my father had mentioned: the roads were curvier, I was literally more so on top of the world and there were no guard rails. My palms were sweaty, I was shaking and my stomach was in knots. I have an incredibly bad fear of heights. I can't remember the last time I was that nervous. Even as I sit here typing this my palms are getting sweaty just thinking about it! I started driving in the middle of the road and went 10 mph! The cars behind me were honking at me to go faster…nuh uh! I carefully and very slowly backed the car up so I didn't go over the edge and made my way back down to the base to safety.
I don't feel like a wimp and I am very proud of myself for getting as far as I did. I did get to see some slight snow on the side of the roads, but the conditions were so dry yet slightly chilly at the park.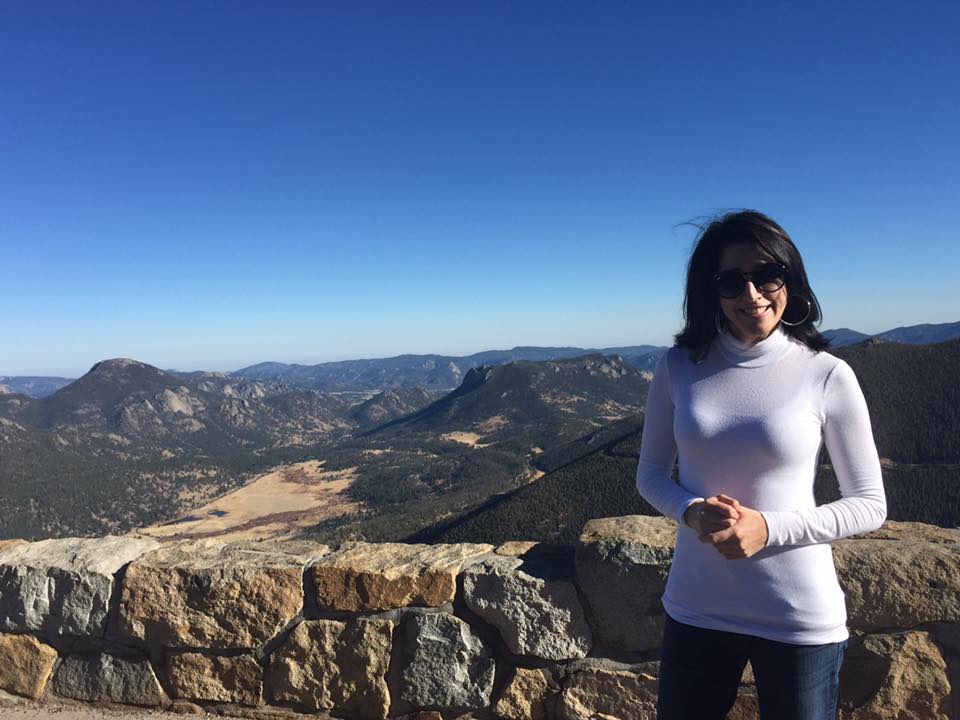 On my way out I stopped at Estes Park and toured some of the local shops. I stopped at the Colorado Cherry Company for a bite to eat. I had seen it on my way going to the park and wanted to try it out. This place has the best cherry juice I have ever tried in my life! There I met a local resident named Wendy. I asked her about if it was unusually dry in November and she said yes, usually it is much colder and snowier  and that the fall foliage was not the best this year. She also mentioned that summer is the best time to see everything green.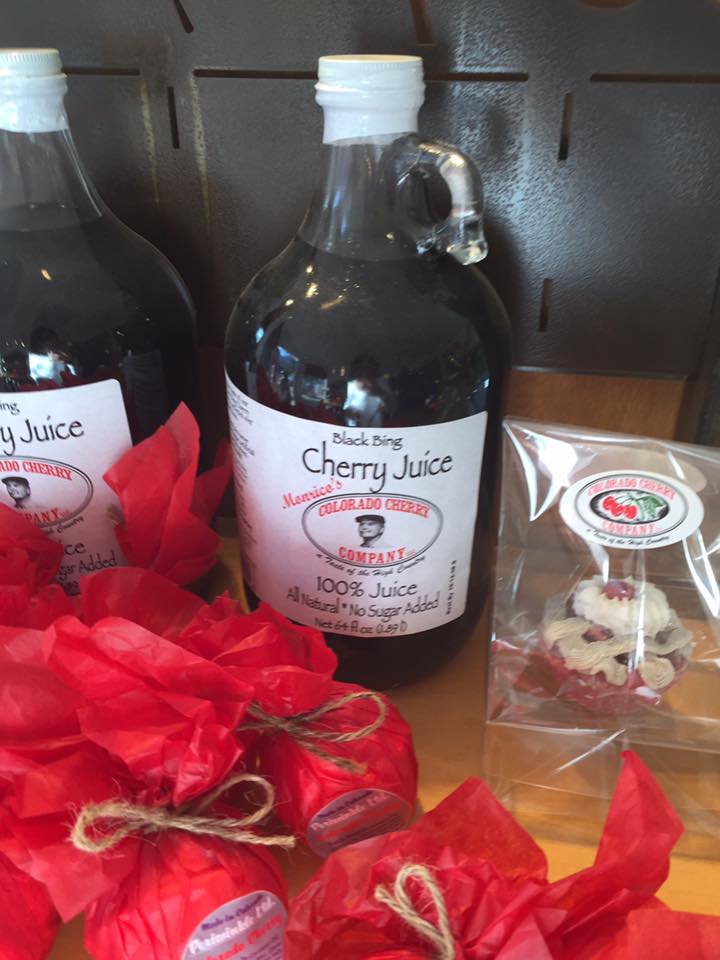 Afterwards, I was happy yet tired from my day so I called it an early night and went back to the hotel.
Day 4: Before I flew back to LA I decided to go to brunch at Syrup in Downtown Denver and I ate the best and biggest Texas French Toast I've ever had in my life! I also visited the Denver City Park that featured many historical monuments, such as the most recognizable statue of Dr. Martin Luther King, Jr.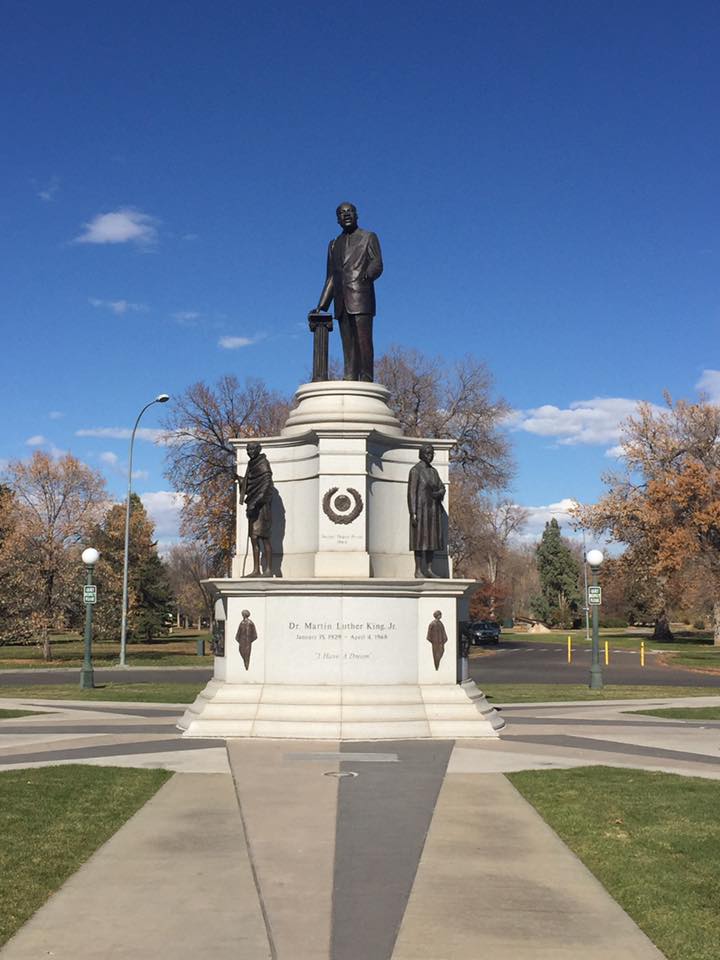 The hardest thing I had to do was part ways with the Wrangler once I dropped it off at Budget, ha ha! On days 2 – 4 I got used to how it drove and I fell in love with it. The photo below I took on the last day the morning I woke up at the hotel. I had conquered Denver and the Rockies like a boss, that's me right there. 😉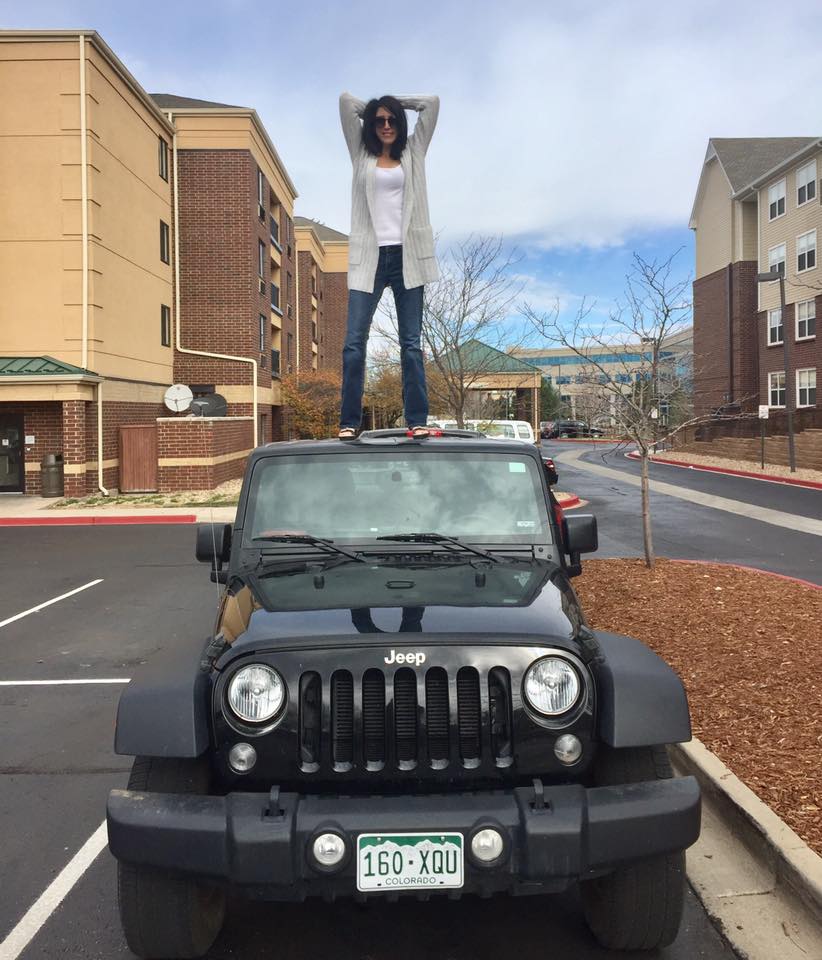 In the end it was a nice, peaceful trip. I am not sure if I could ever live there, but I enjoyed it thoroughly. I am dying to go to Aspen in the winter so I can go snow tubing and dog sledding (I am not much of a skier). Hopefully soon. 🙂