Time for my annual quick fall getaway trip! This time I decided to travel to Calgary, Canada.
Why Calgary you ask? Just west of it is the home of Banff National Park, Canada's oldest (and prettiest I might add) park in the country. It also has gorgeous views of the Canadian Rocky Mountains, glaciers and Lake Louise.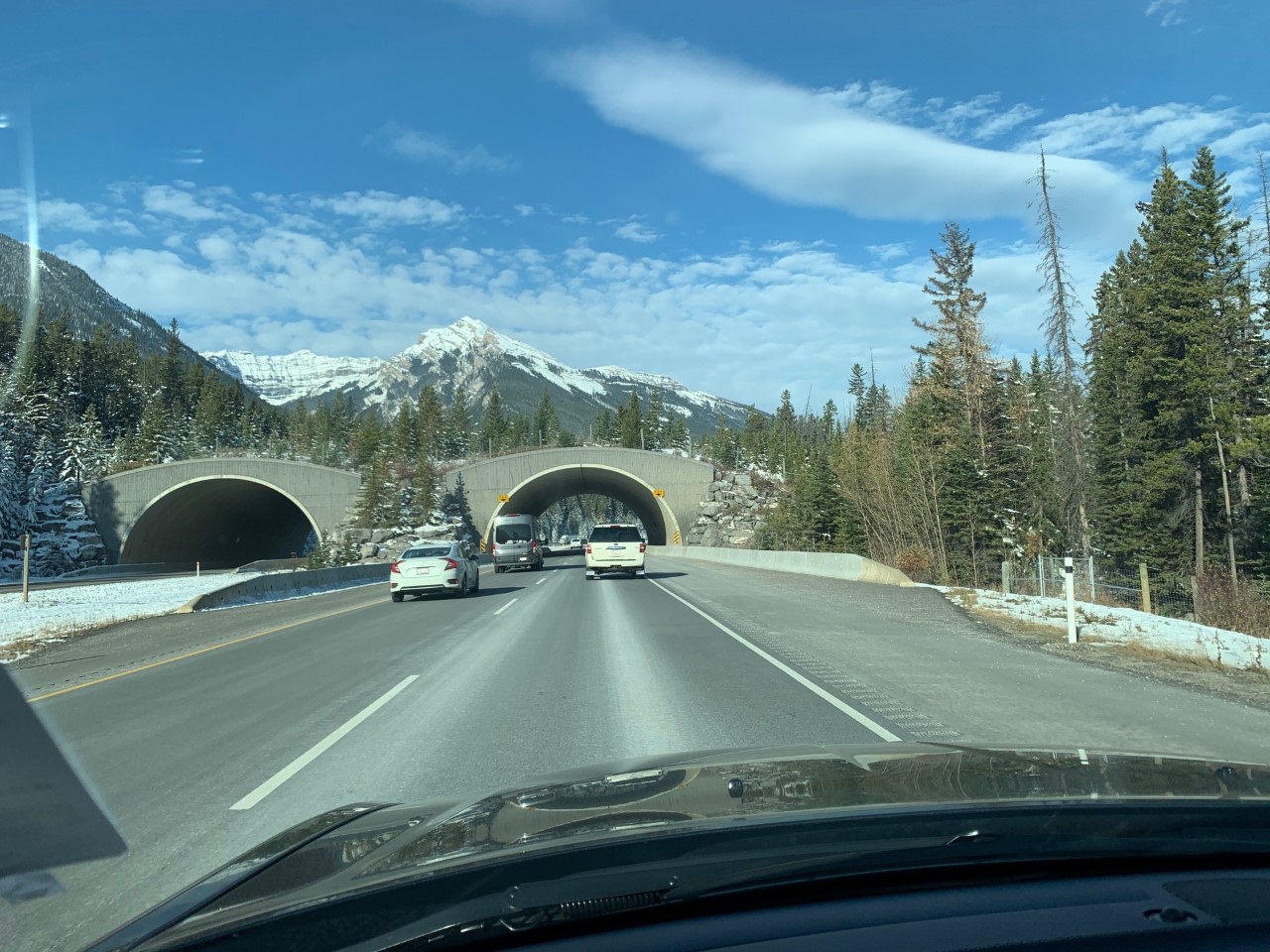 Calgary itself is a small city that hosted the 1988 Winter Olympics, so there is a lot of sports history! It's also very affordable to fly, rent a car and get an Airbnb. Total with everything (keep in mind I had travel points) I paid $338. Pretty cheap huh?! This was also my first time driving a car in another country. It's the same as driving in the U.S., only the speedometer goes by kilometers and not miles per hour.
I also learned on my third to last day that Canada was celebrating its version of Thanksgiving on Monday! So the city was pretty slow that whole weekend and I was only stuck in Friday afternoon traffic with everyone trying to get out of town.
I have to warn you guys: I had a head cold for the duration of my trip. It was not fun, but I made the best of it. Oh, and all currency I put in U.S. Dollar.
Okay, onward to Calgary! 🙂
Day 1: Friday, October 11
We were in a Red Flag Warning in Southern California and the winds were very gusty when I left for LAX at 430am. I don't know why fire danger always happens when I leave town on my fall trips over the past few years, LOL. Last year during Veterans Day Weekend to Portland, Woolsey had started the day before, so I decided to pack my bags and spend the night at a hotel near LAX because I didn't risk the freeways being shut down. Thank god I did!
My flight was at 9am on WestJet, a Canadian budget airline. I decided by the time I die I will have flown every airline in the world, LOL!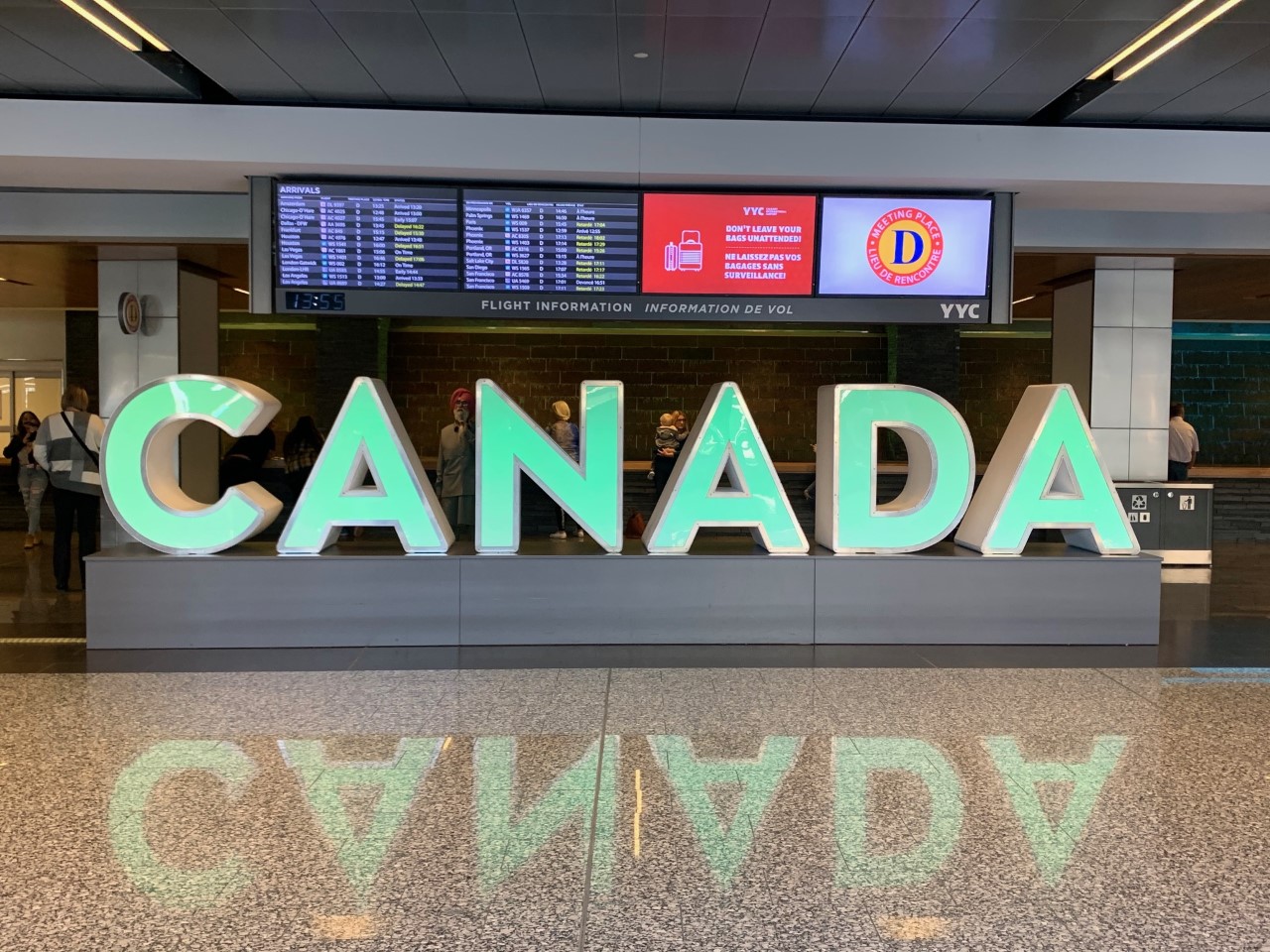 I landed in Calgary at 1pm, got my Dollar rental car and off I went to my first touristy location in the city: the Calgary Tower, which is 626 feet hight! Unfortunately, the tower was closed due to repair work on the elevators, but it was still a magnificent sight to behold.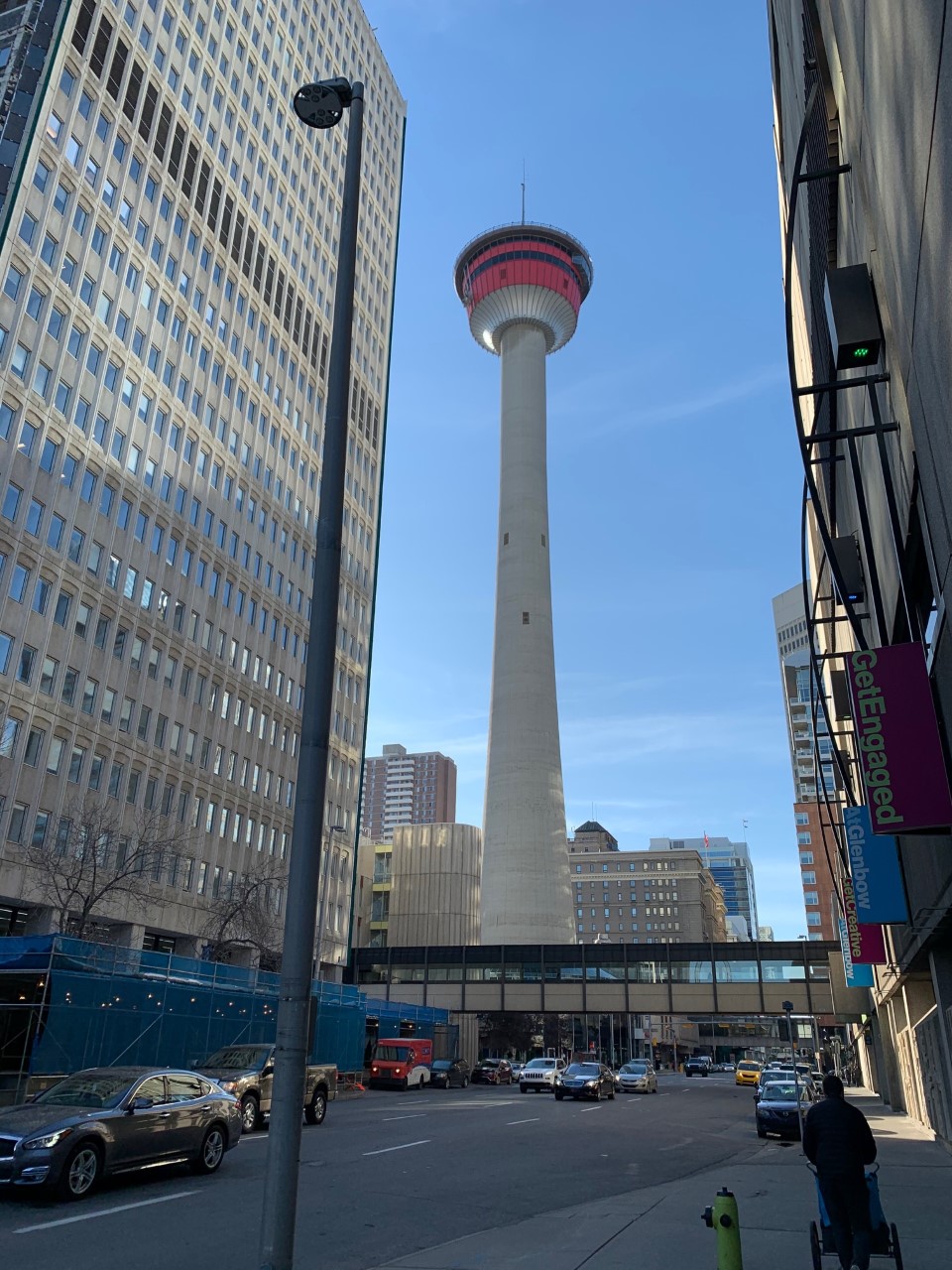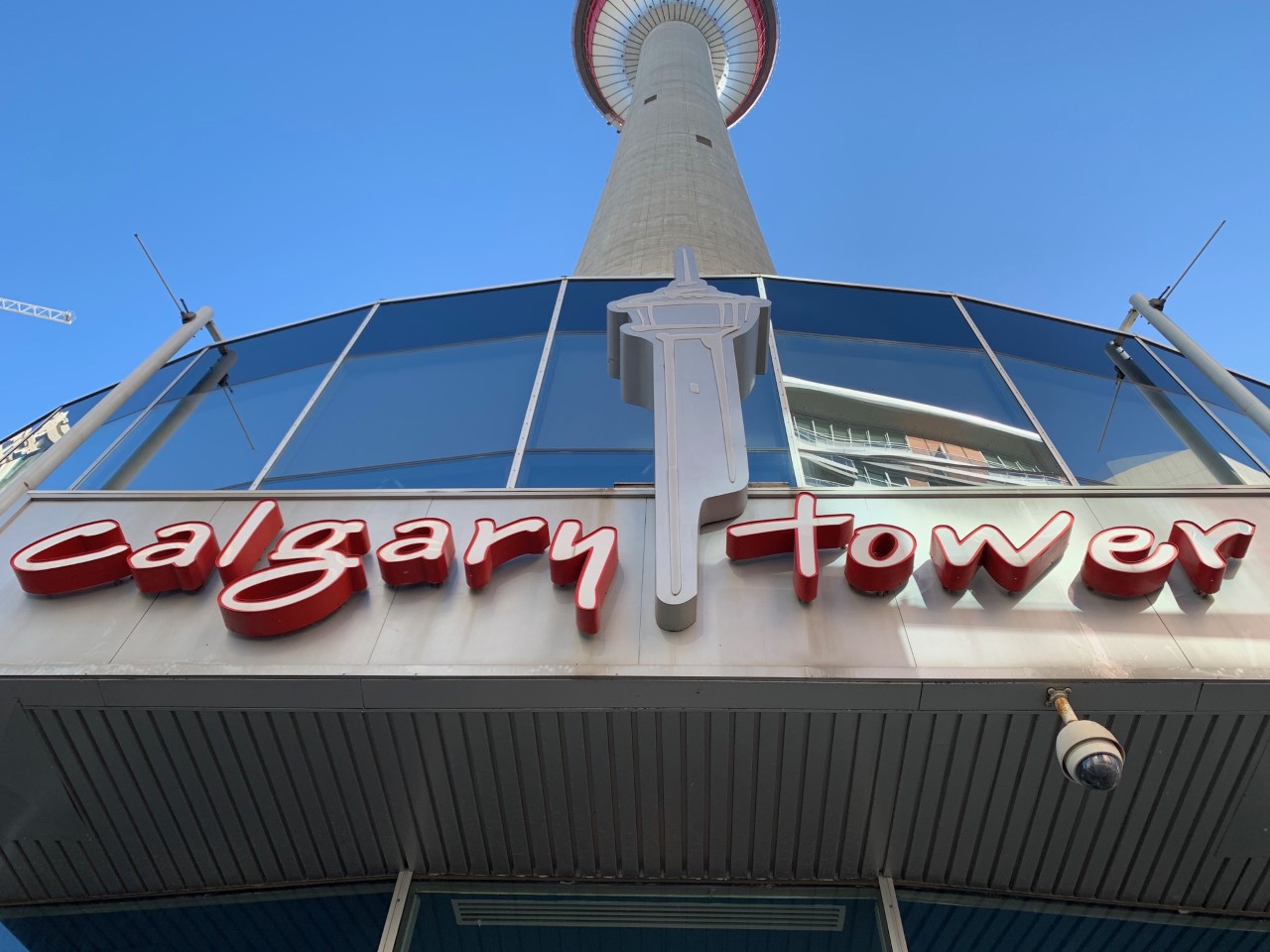 I then made my way over to Olympic Plaza, which was built for the 1988 Winter Olympic Games. There is a pond during the warmer months and ice rink during the colder months. I also saw some cute chipmunk statues peeping out of the bricks approaching the plaza.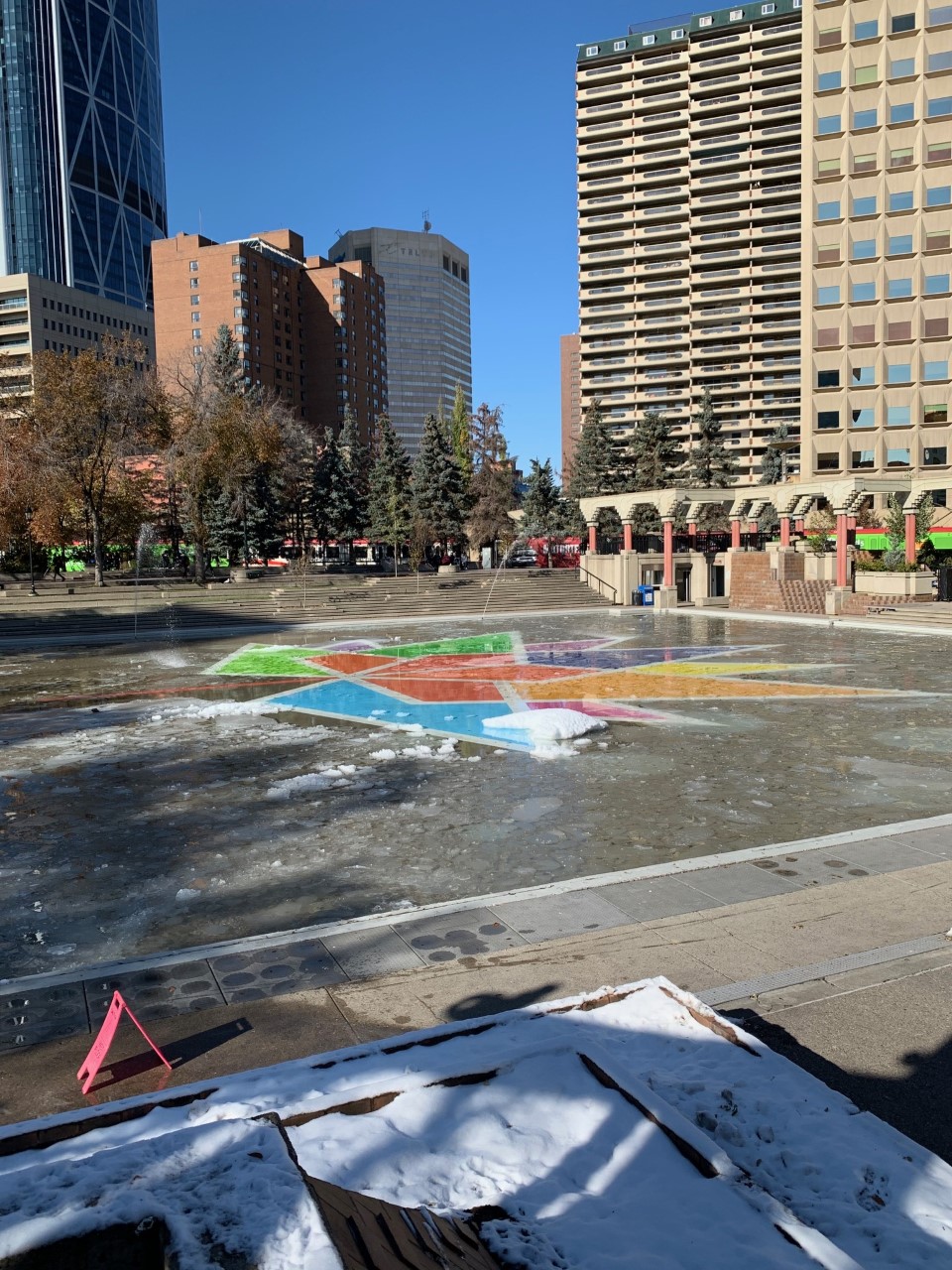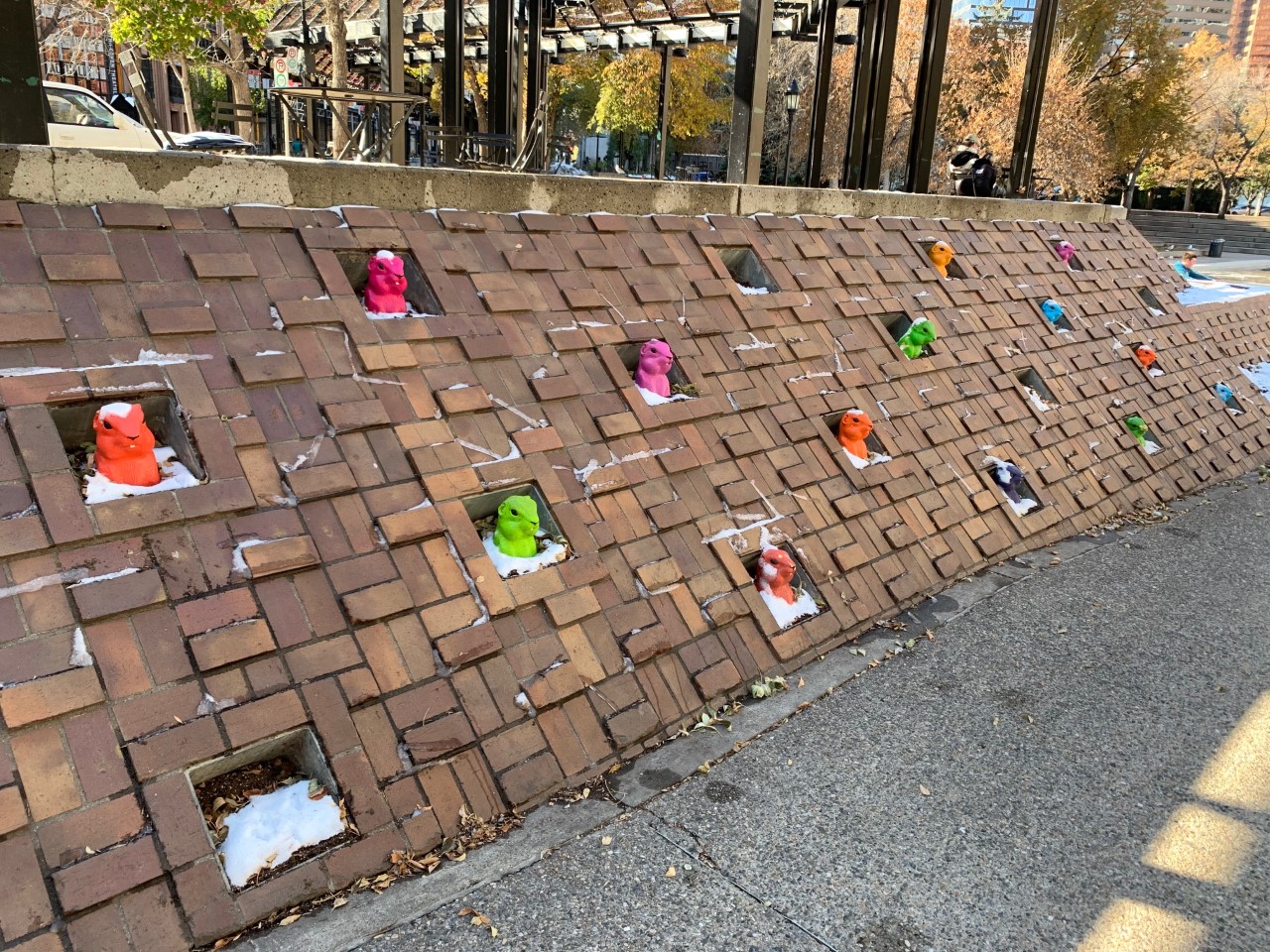 After the plaza, I walked around different parts downtown and snapped some photos of different artwork. The first photo below is the Wonderland Sculpture, which is bent wire in a shape of a girl's head in front of The Bow Building.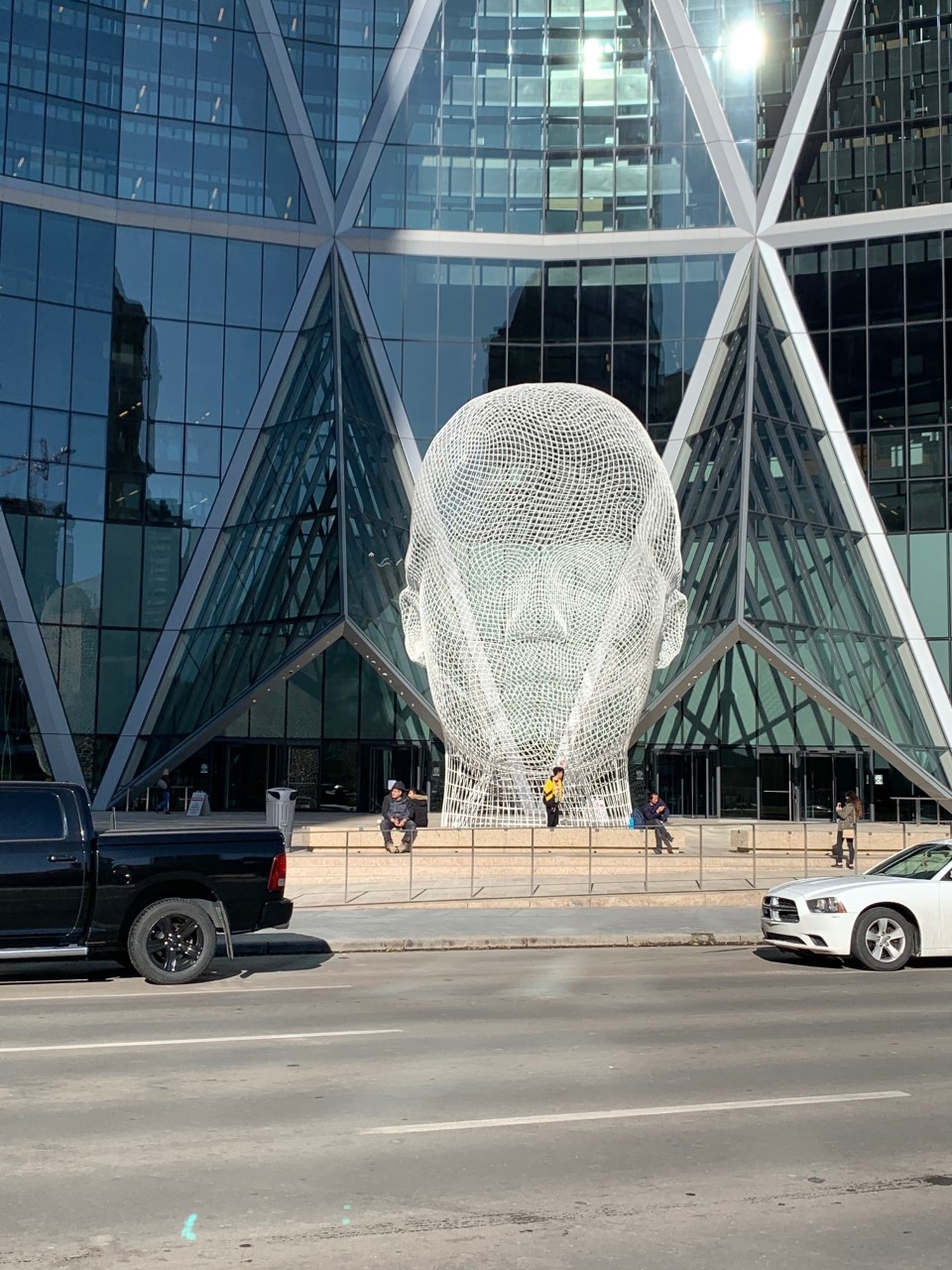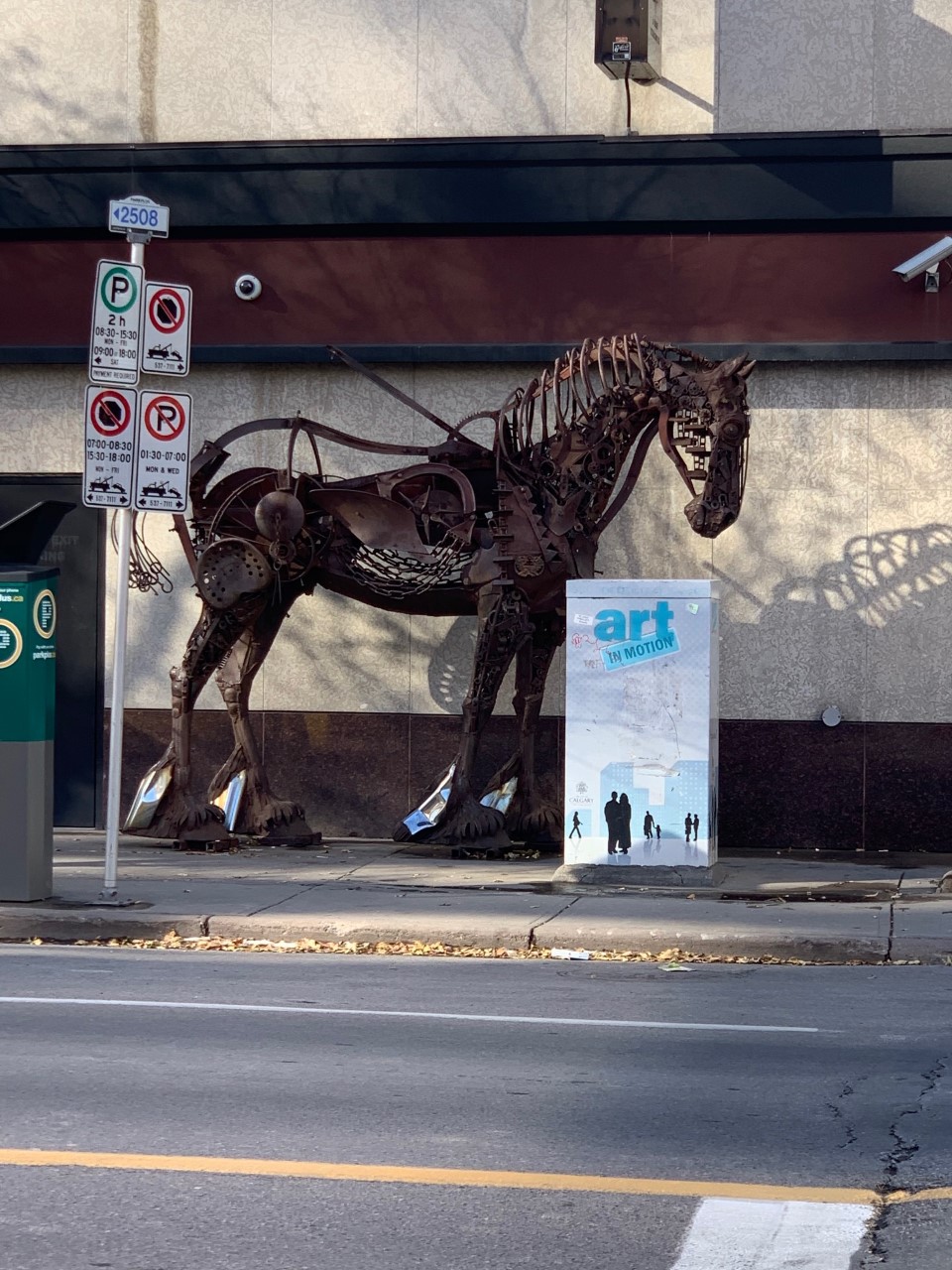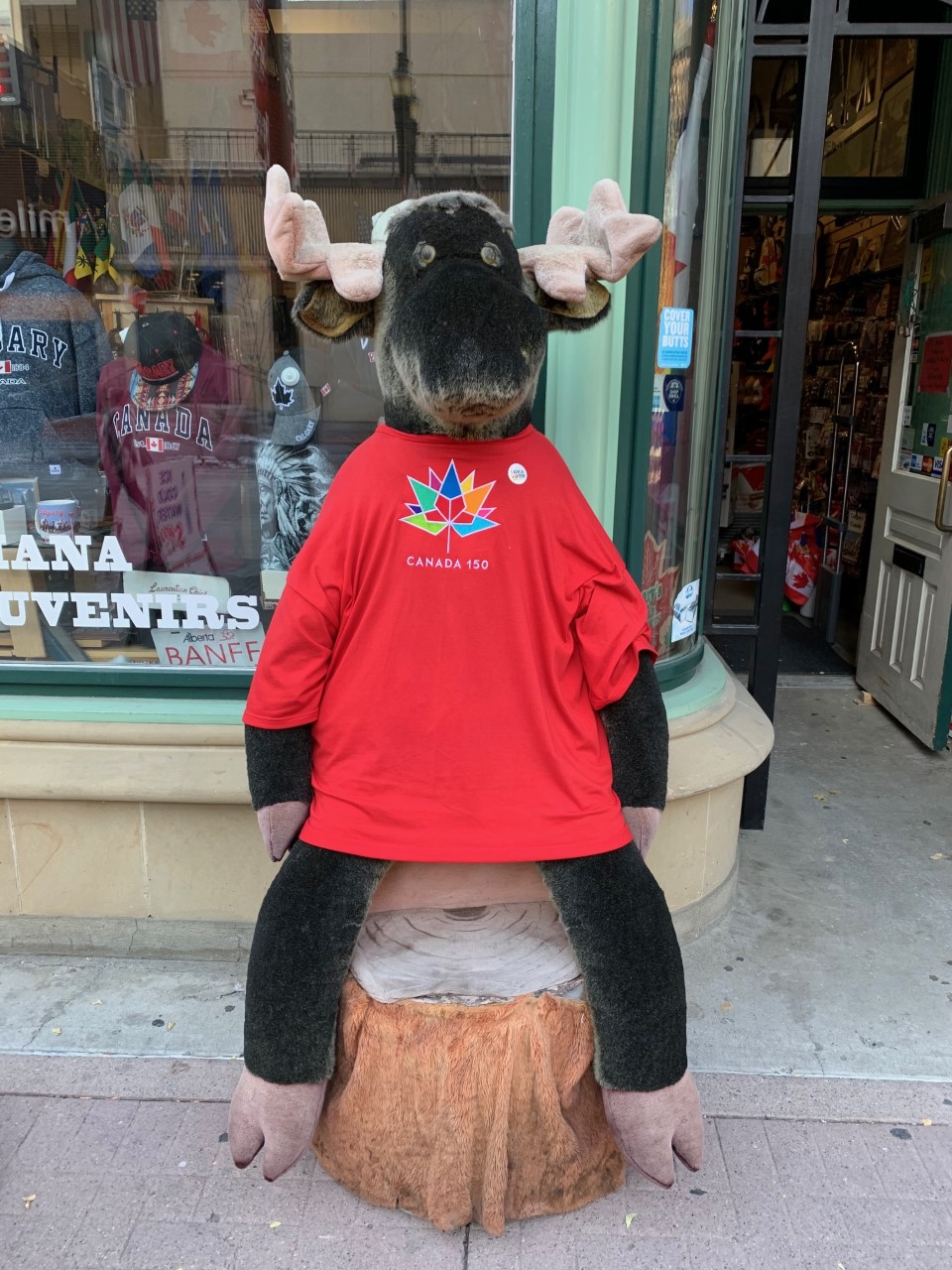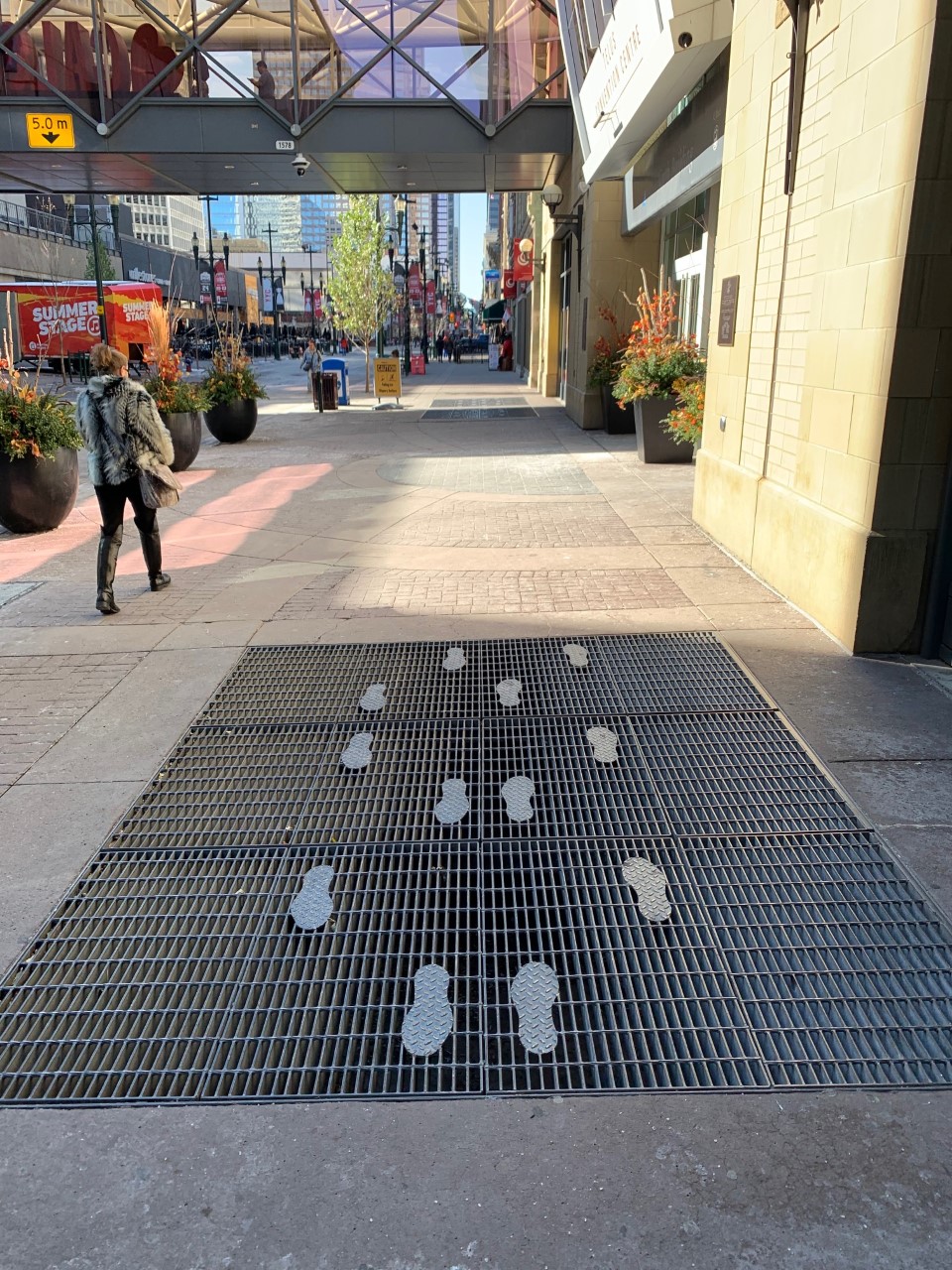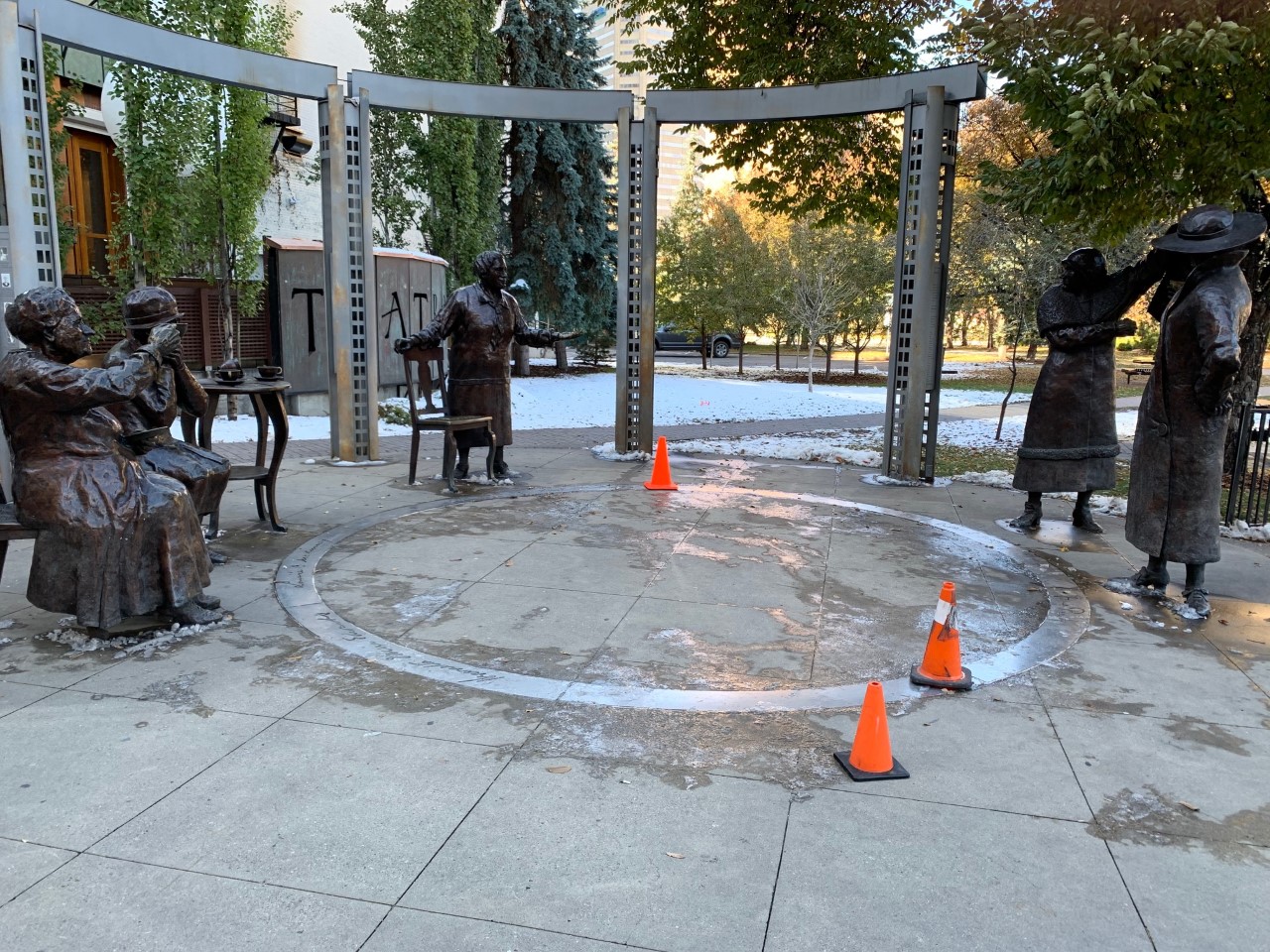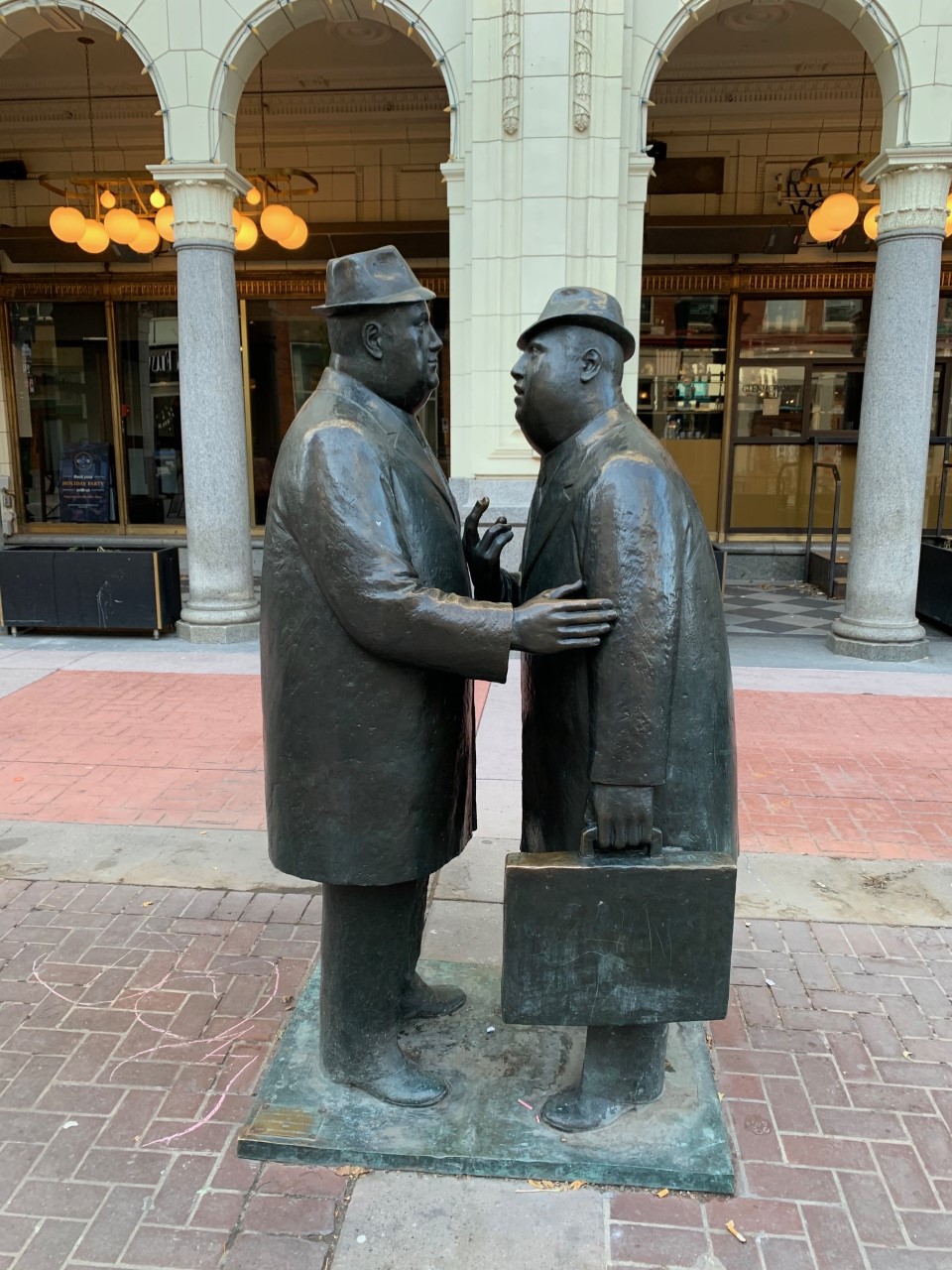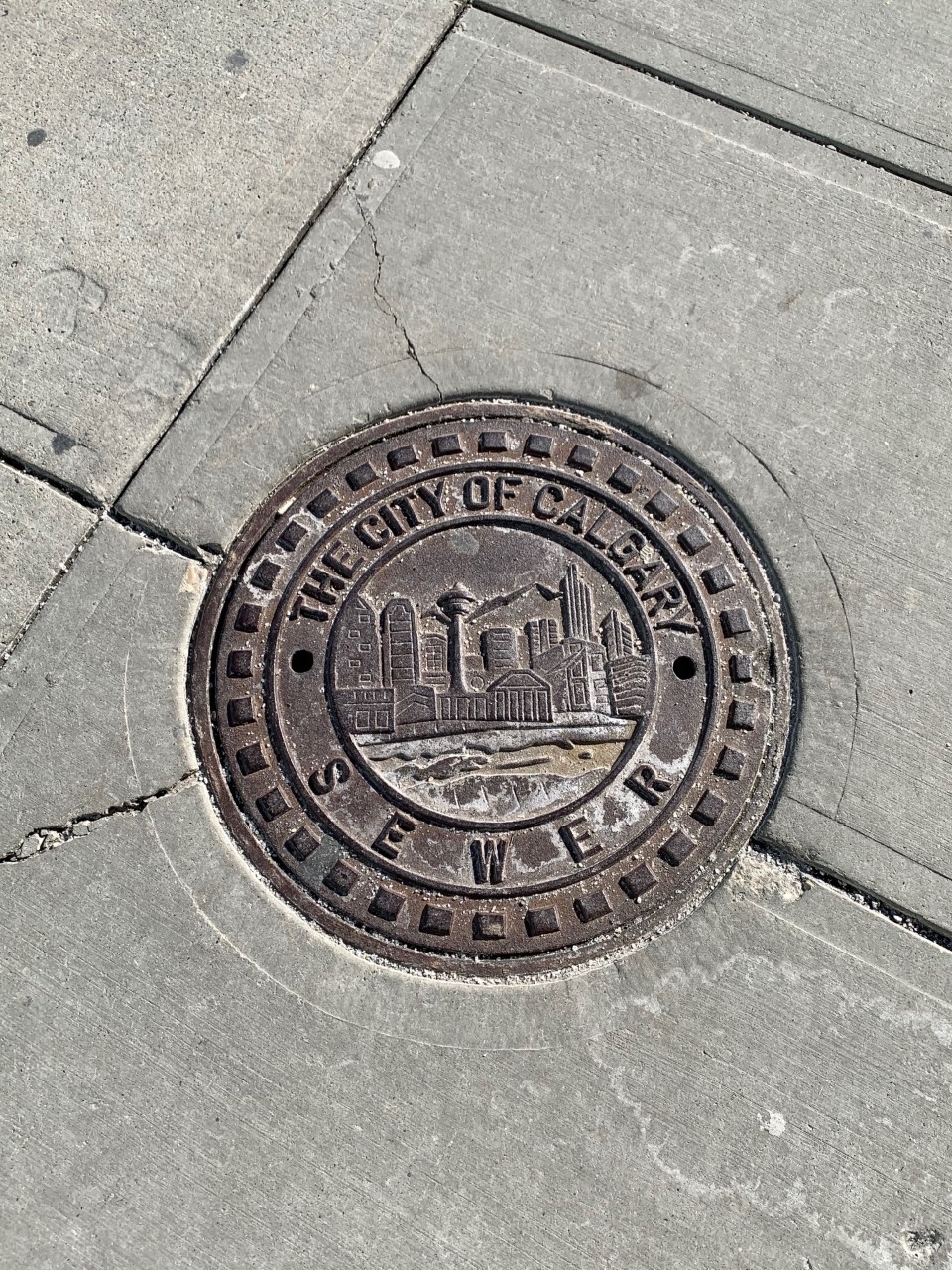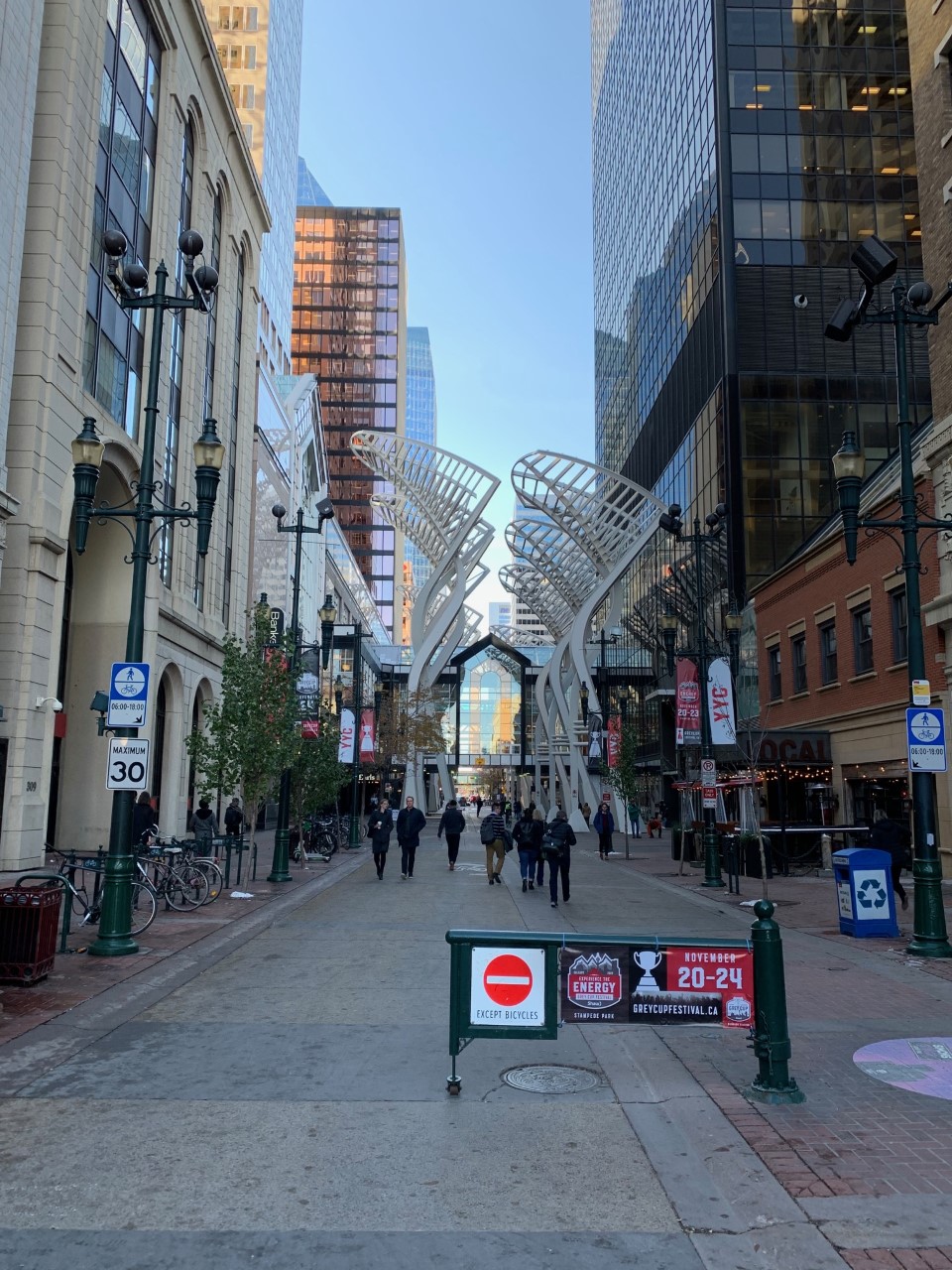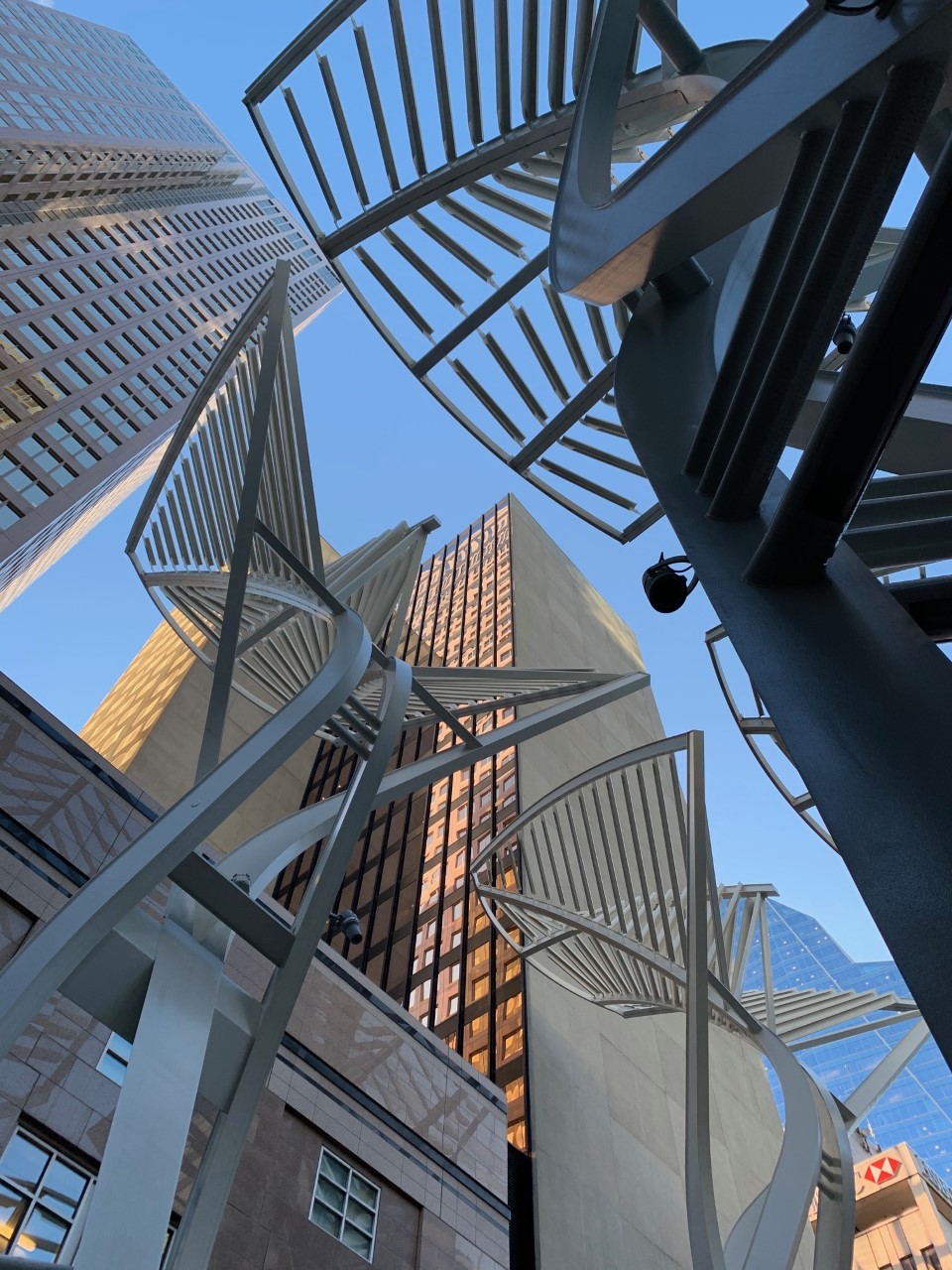 There weren't too many restaurants open around the 3pm hour, but I was starving and not feeling well, so I made my way over to Milestones Grill and Bar and ordered myself a Hot Toddy and the Spicy Thai Basil Noodles ($21) with shrimp, chicken, egg, vegetables, chili coconut sauce, rice noodles and peanut sauce.  I liked that there were a protein, vegetable and carb all in one, which is why I got the meal. It tasted very good! This was also the only "big" meal where I ate the whole thing, due to my cold kicking in.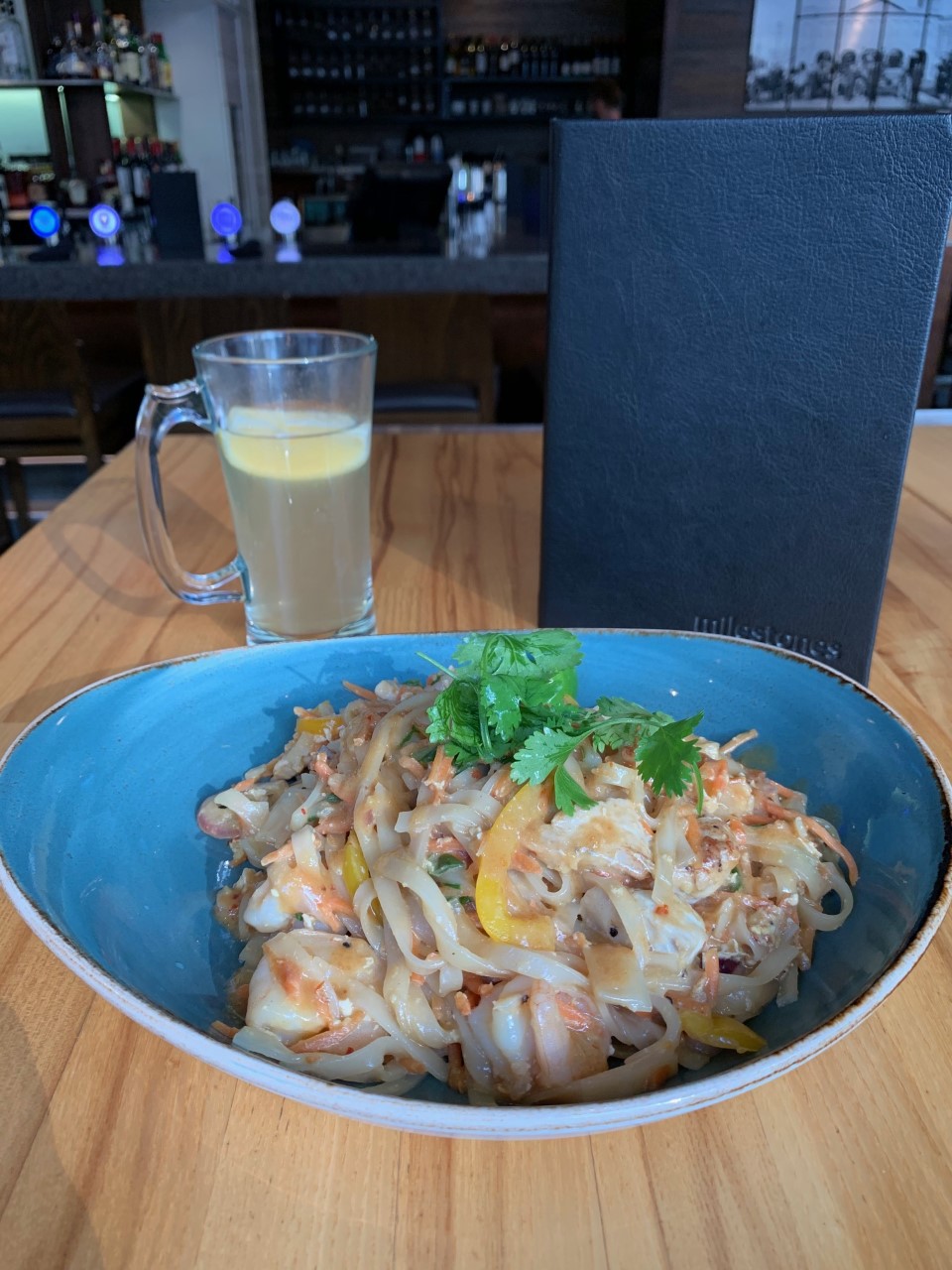 By this time I just wanted to get to my Airbnb (which was in a new development area, very nice I might add!) and rest. Tomorrow was the journey to Banff and Lake Louise.
Day 2: Saturday, October 12
This was the day I went to Banff National Park and Canmore. The trip from Calgary was an hour and a half west, so it was going to be a loooooong day of traveling and sightseeing. Plus, it was a sunny and gorgeous day out!
I started my morning by heading to Good Earth Coffeehouse and ordered myself a Dirty Turmeric Latte ($3.99). I am a sucker for turmeric and cinnamon and this drink with the shot of espresso really got my day going!
So the order I drove in was to Lake Louise first (furthest north), Banff second and Canmore third along the Trans-Canada Highway. There had been a huge snowstorm in the area 2 weeks before my trip and I was hoping to see some of the fall foliage. I didn't see many leaves, but I did see a lot of pretty snow on the mountain tops. 🙂
Before I made my way into the National Park, I stopped at a lookout spot.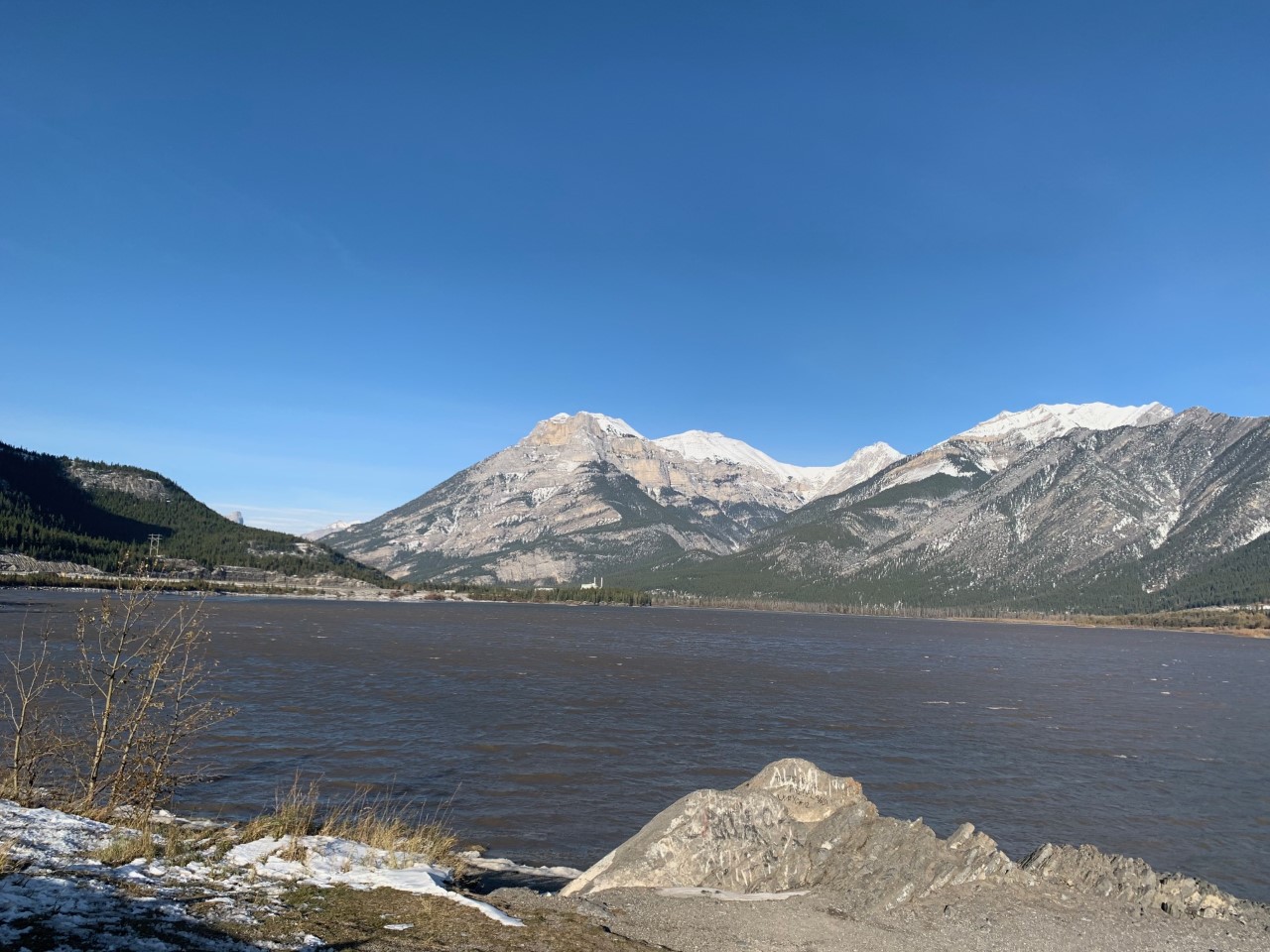 I had to merge to the left and purchase a Day Pass into the park ($7.44) and I was on my way!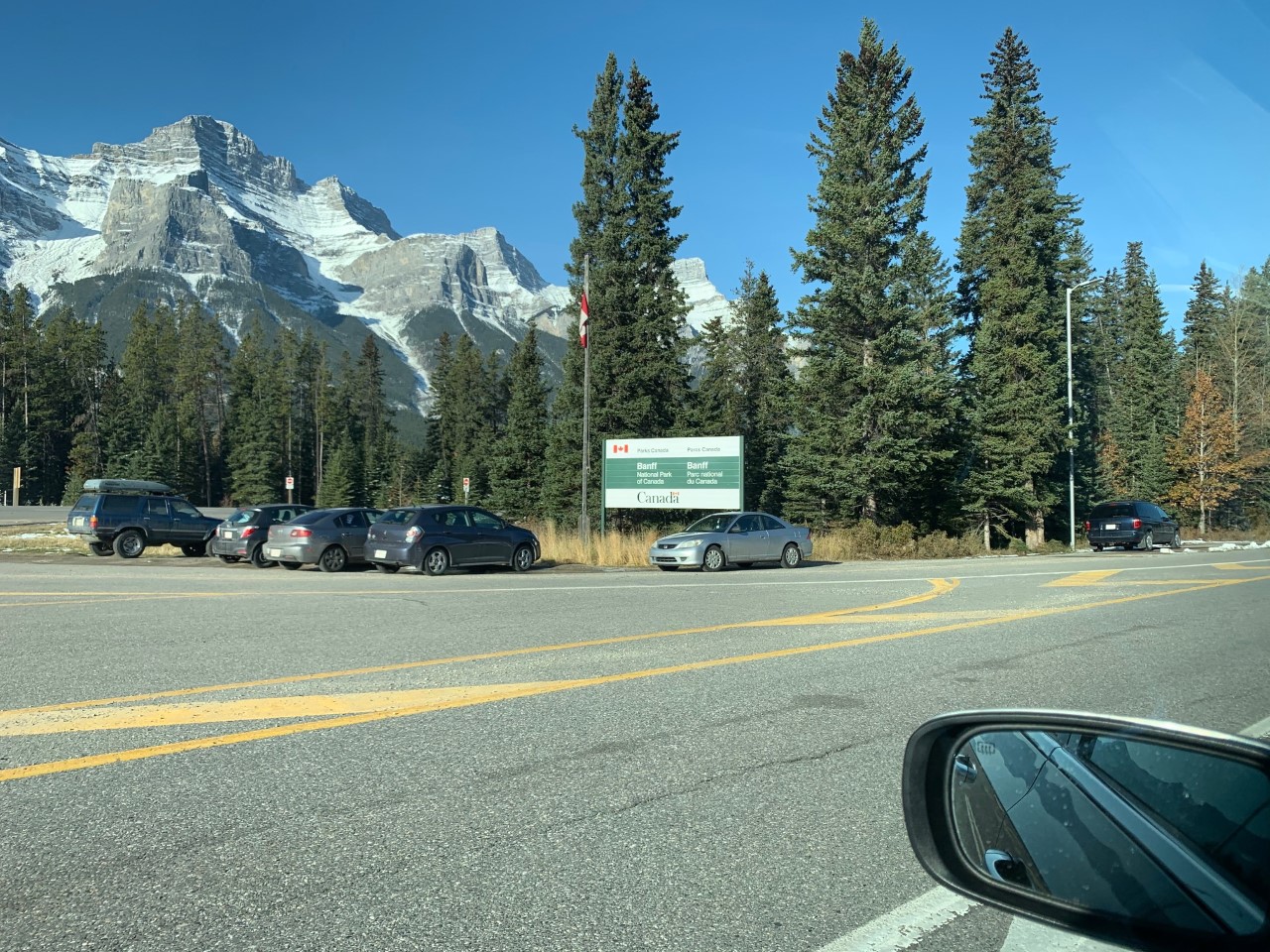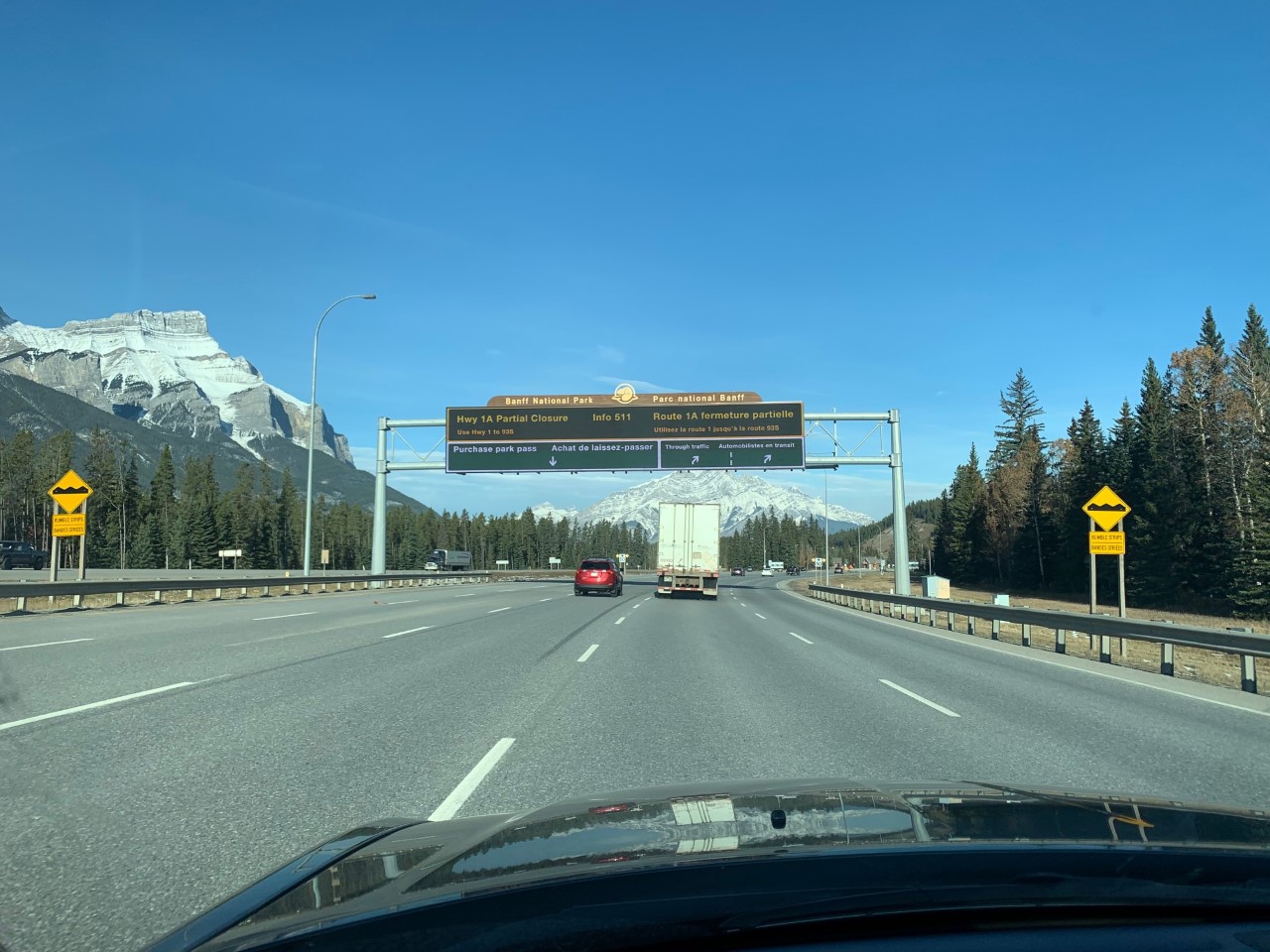 Lake Louise itself is more than 1 mile long and is known for its gorgeous views of the Rockies and turquoise-colored water, along with many other fun activities such as hiking, biking, skiing and dog sledding.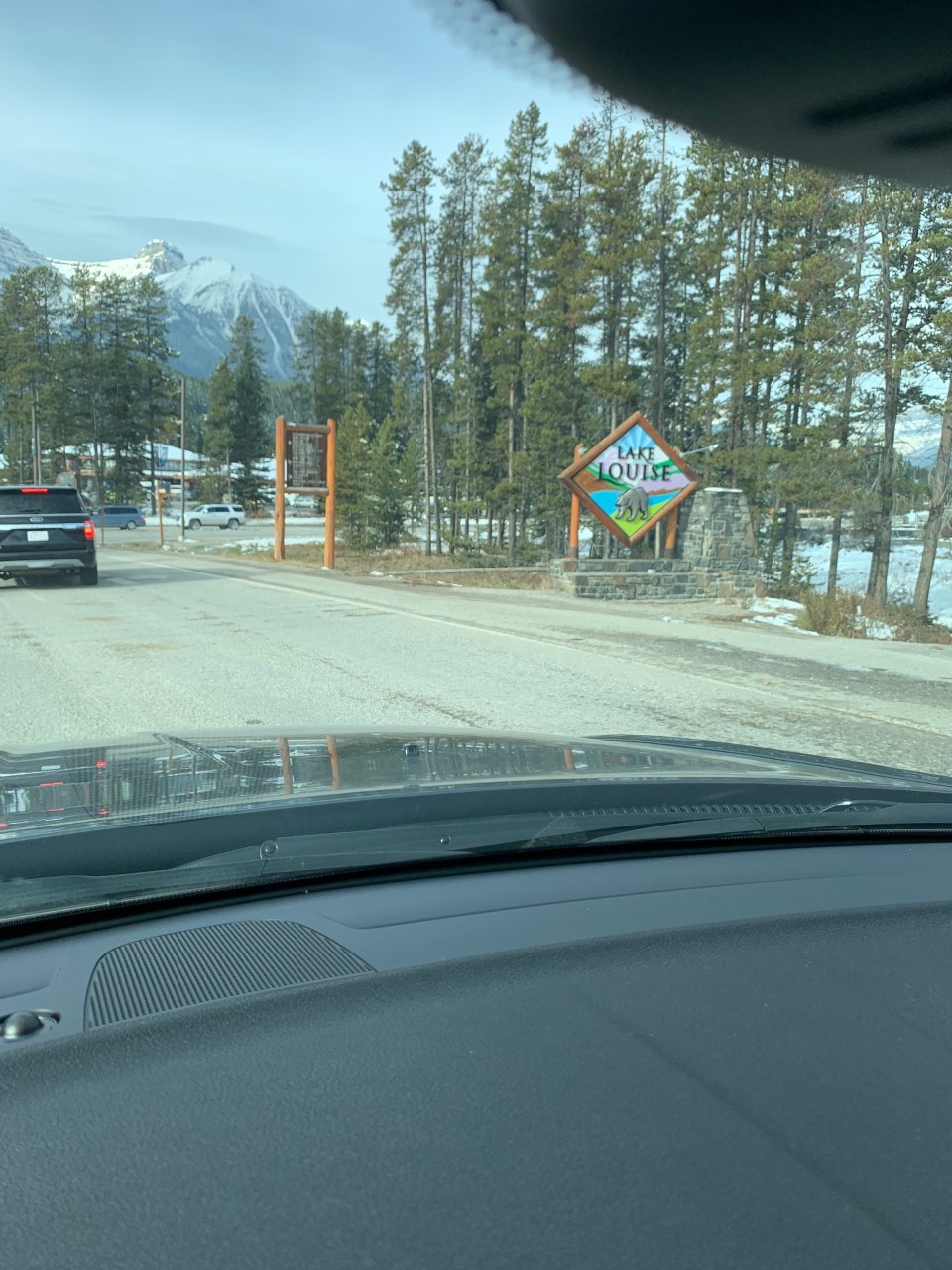 In the village (which is quite small I might add), I bought myself a cup of chili and had my photo taken inside a gondola.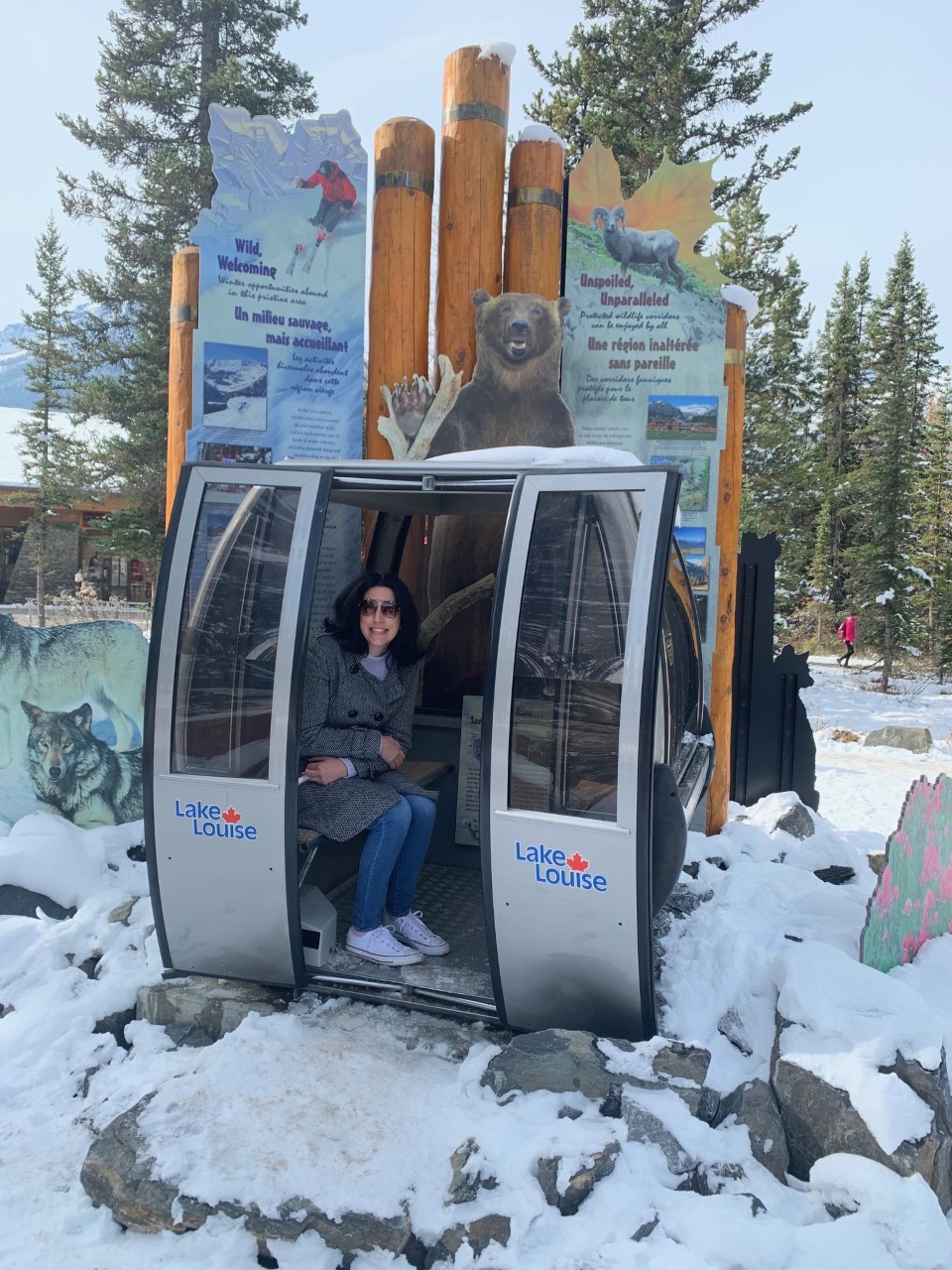 So I make my way up to Lake Louise and the road is closed due to the parking lot being full. A sign told me that I had to drive another 5 km down the highway to catch a shuttle to bring me back to the village, then walk up to the lake. At this point with the long Disneyland line, I decided not to do that and went to the other side of the mountain and caught a gondola ride at the Lake Louise Gondola and Ski Lodge ($37.95).
I went up 6,893 ft. and realized that the sightseeing deck was closed, so I went back down and got the photo below out the glass of the gondola. I tried, but hey! I had a fun ride!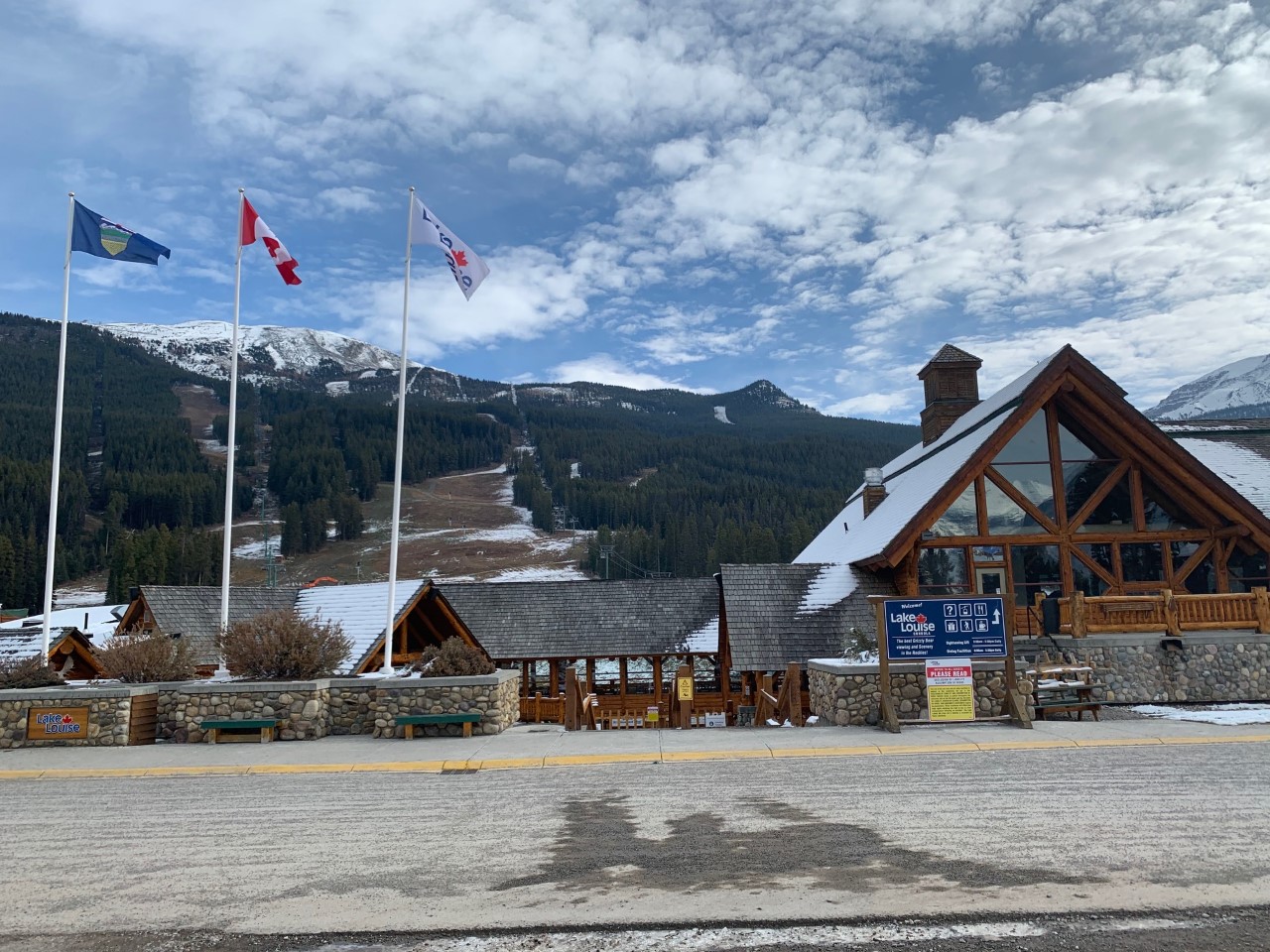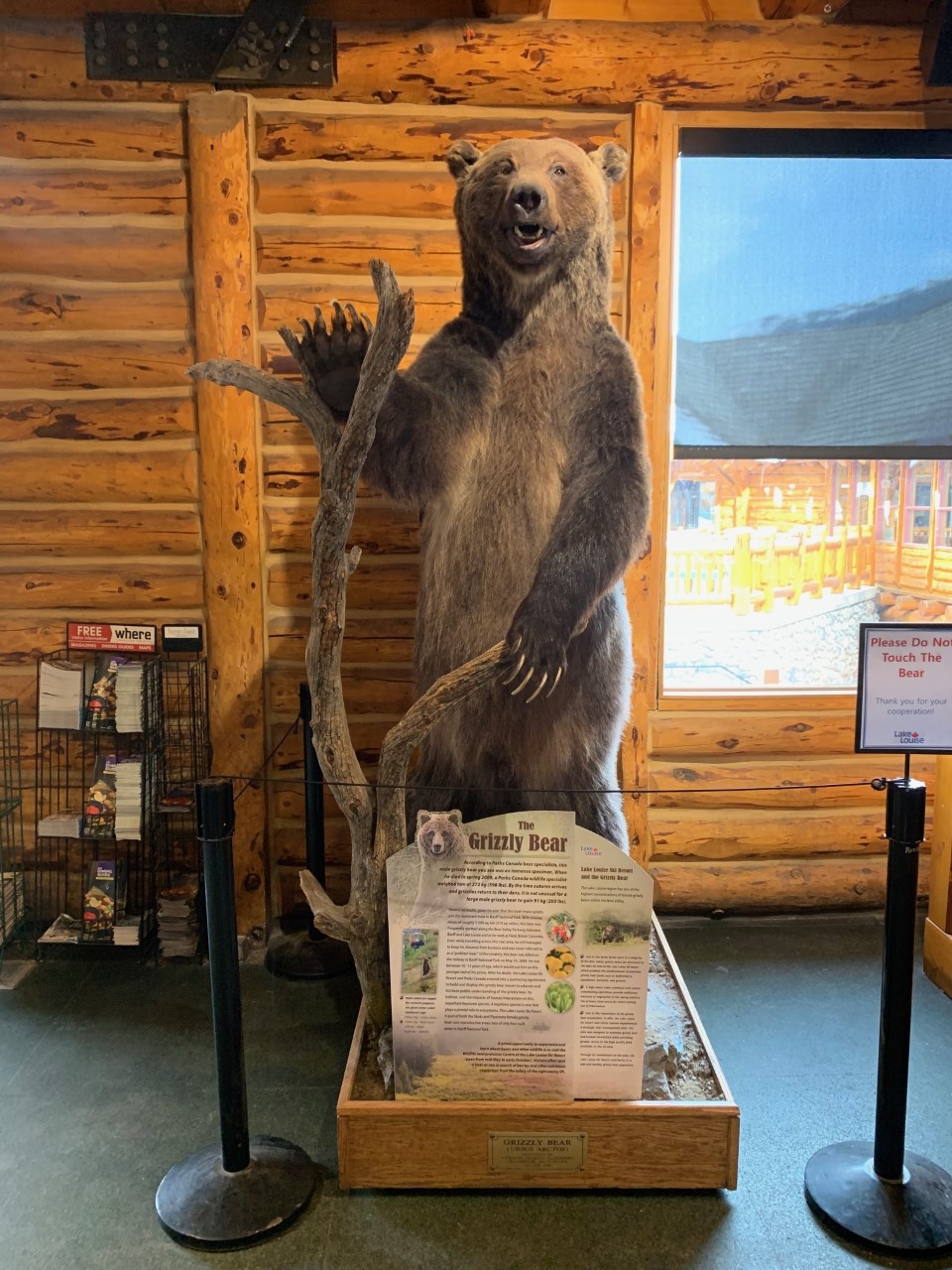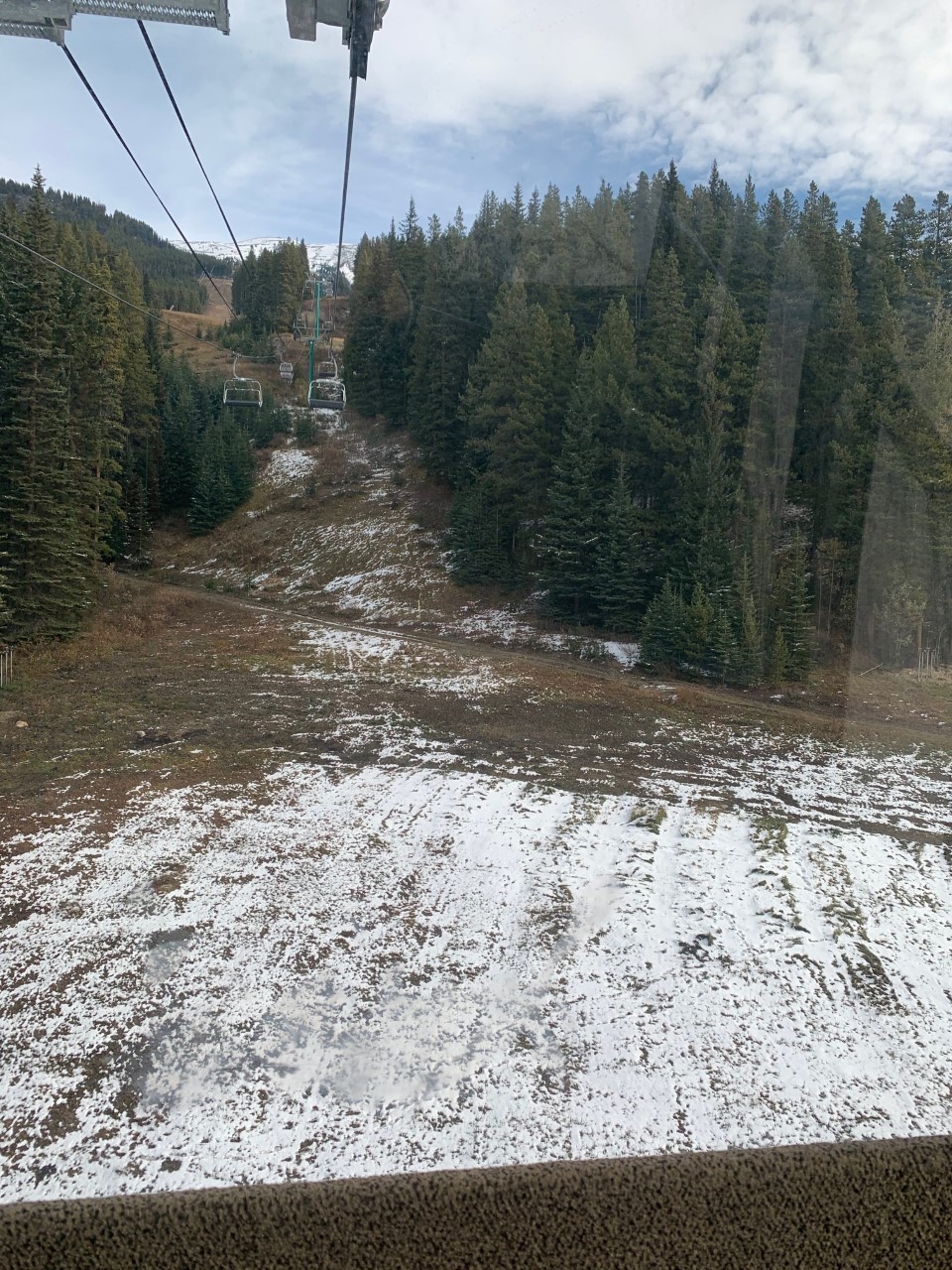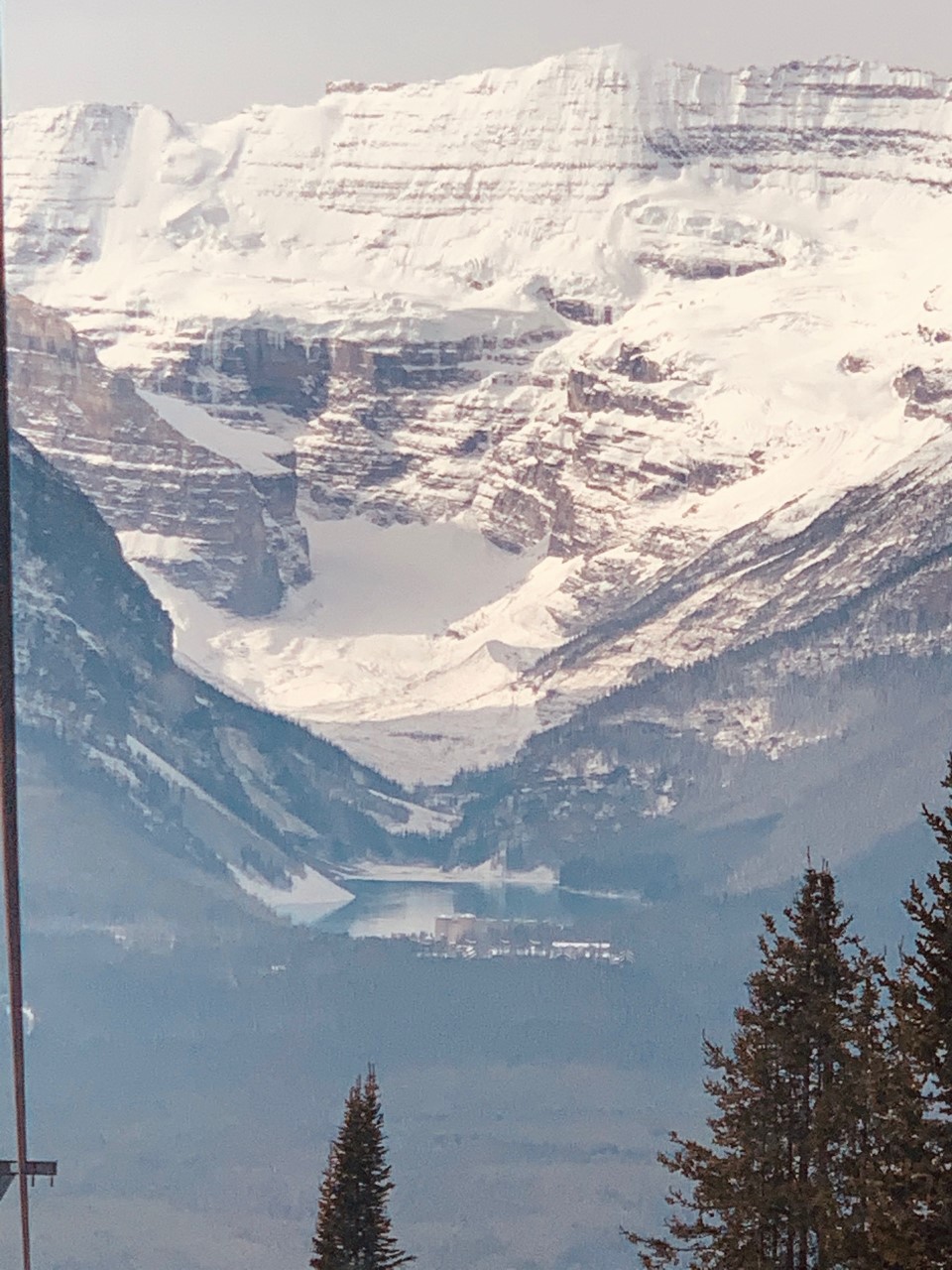 Back on the ground, it was time to head to Banff. The town is about 1 1/2 square miles and includes Mount Rundle, Sulphur Mountain, Mount Norquay and Cascade Mountain along with Moraine Lake. It is a very tourist spot, so I'll show you what I got to see!
Before I entered Banff, I stopped at another lookout spot and took in more gorgeous views of the mountains. BTW guys I forgot to mention: I am sorry if I don't know the exact names of all of them. I tried doing a Google search and if it seems to match the photo I have, I will identify it. Until then, it's part of the Canadian Rockies, LOL!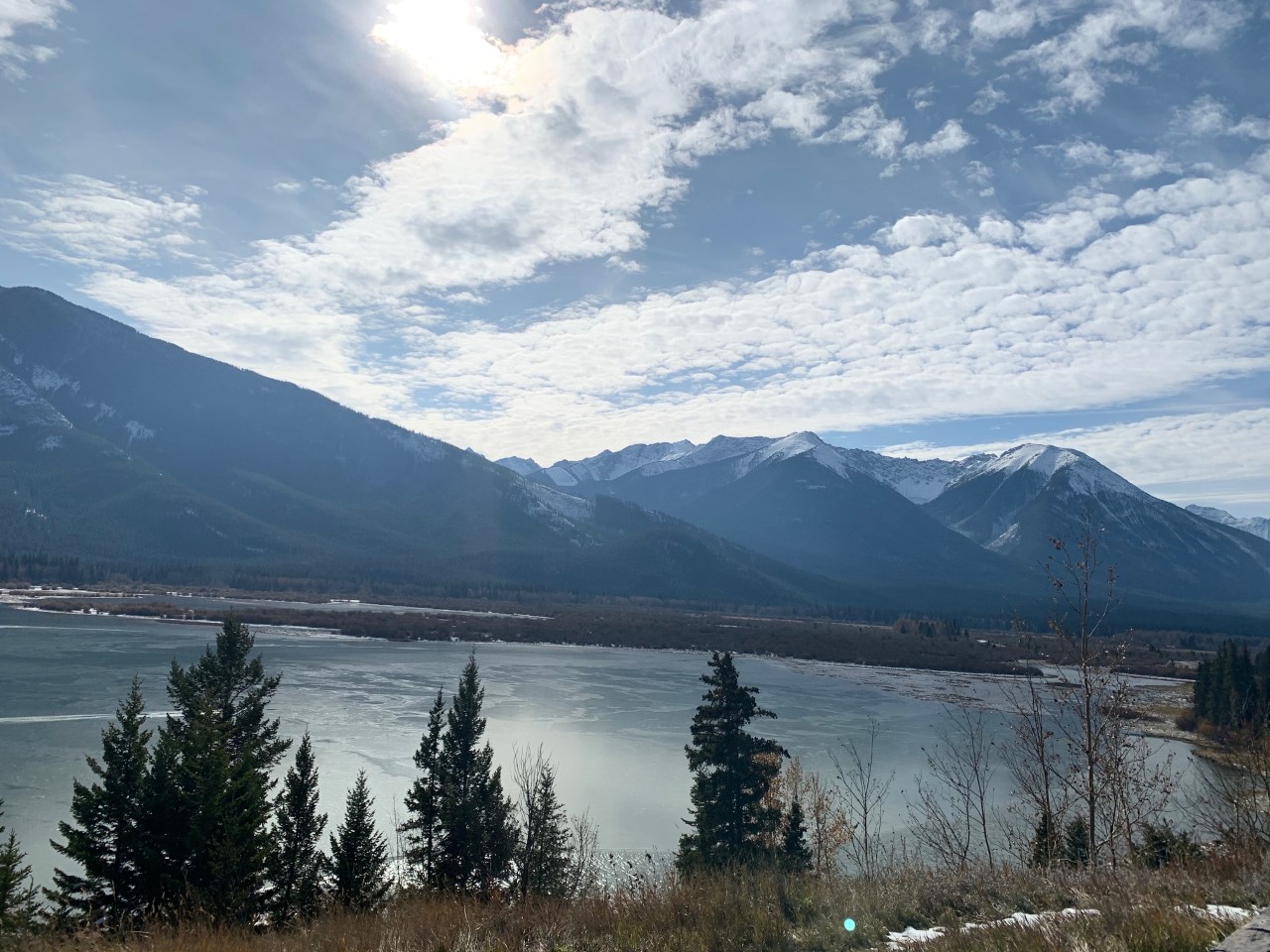 Entering the town I made a quick stop to have my photo taken with the Banff sculpture sign. I did not stop to shop or eat here, but it is a very bustling little village!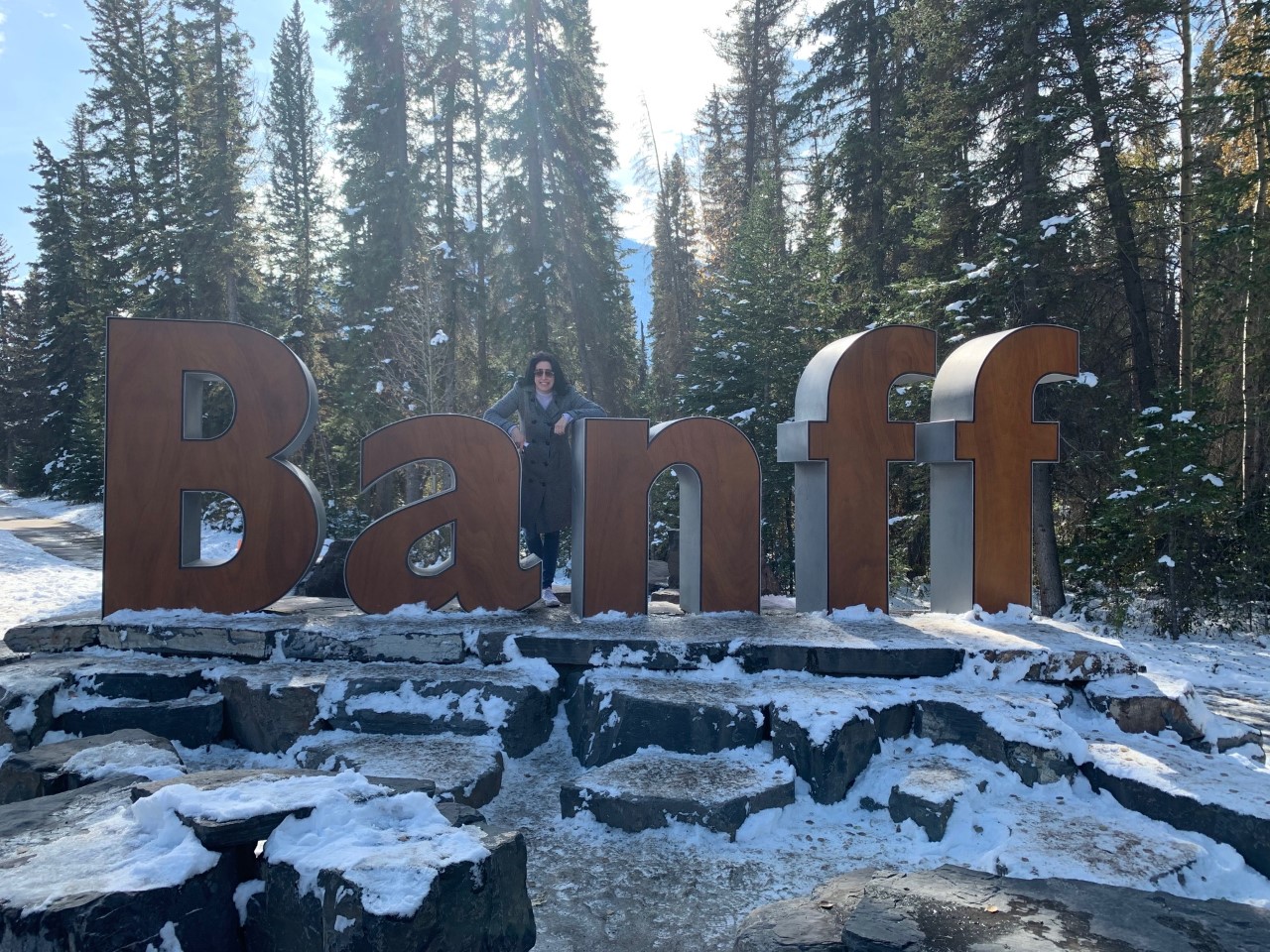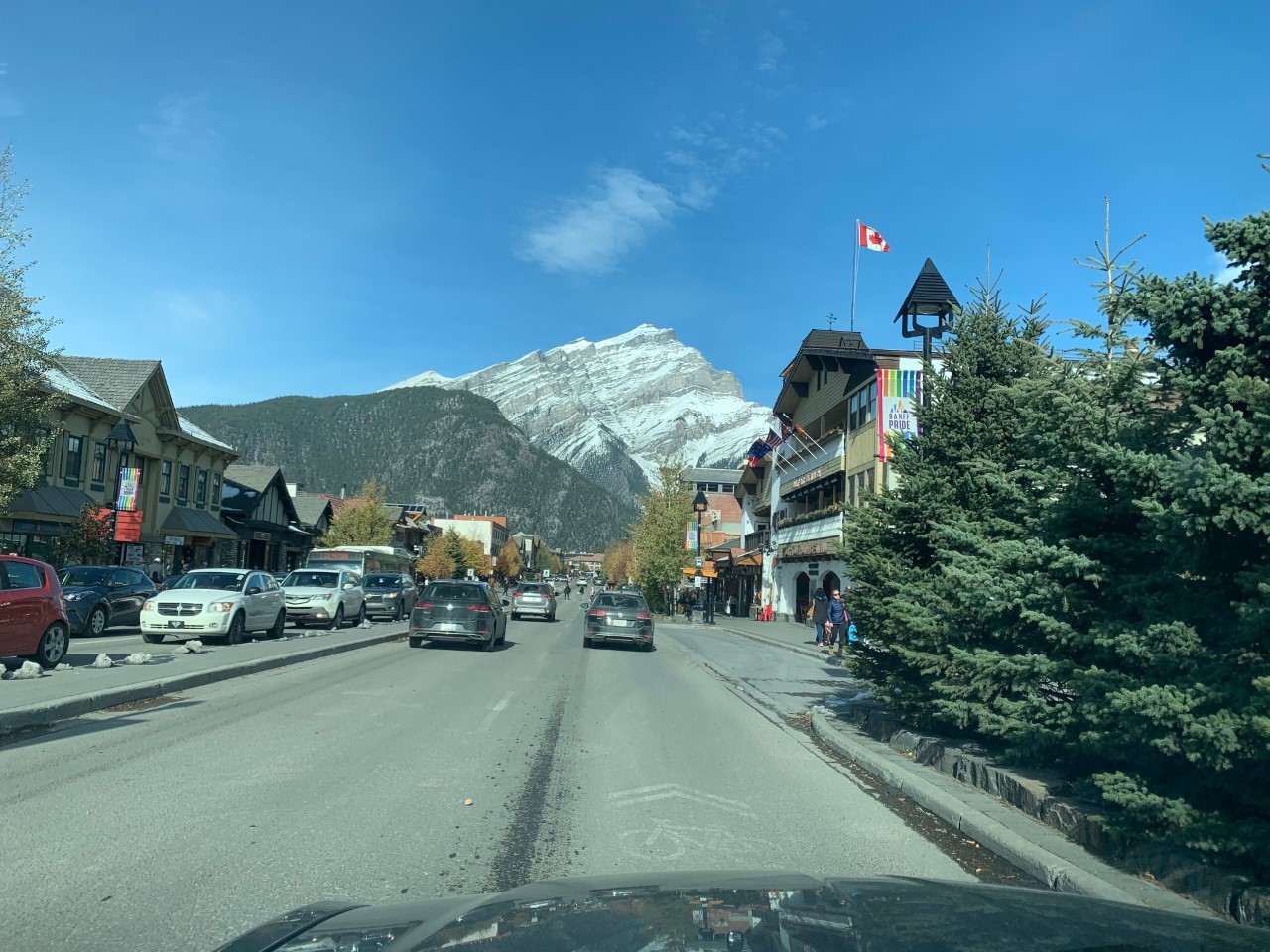 I made my way up to hill to the Banff Sightseeing Gondola near Sulphur Mountain, thinking, I'll have luck getting on this! Wrong. I was told with a sign that the parking lot was full and to park downtown to take a shuttle up and wait in another long Disneyland line. Sound familiar?
Well, I wasn't going to do that either, so I found another cute spot down the mountain on another road called Bow Falls to not only see a waterfall, but take a gorgeous picture of Sulphur Mountain. So maybe I didn't see it from the top, but I sure got a gorgeous view from the bottom!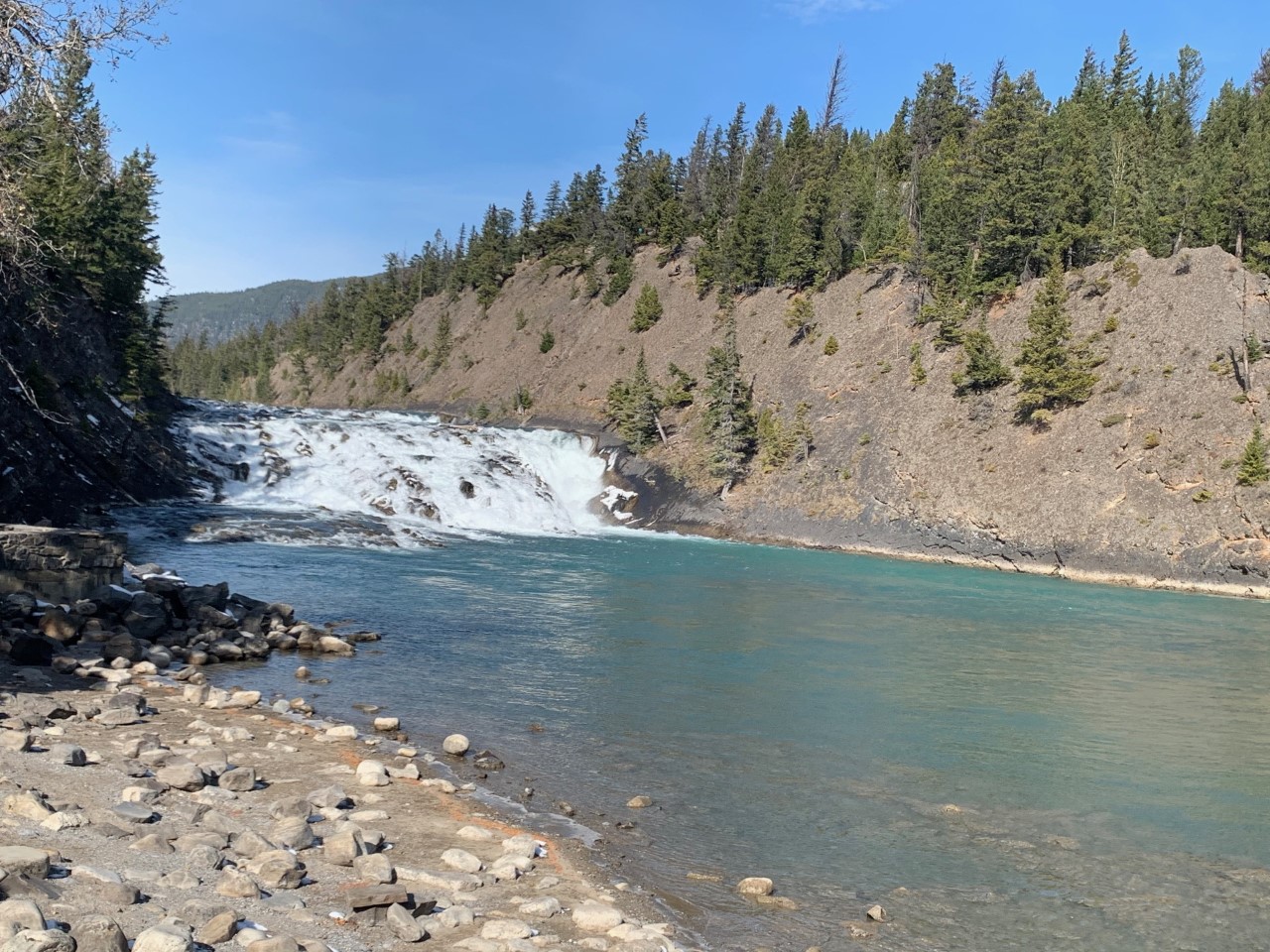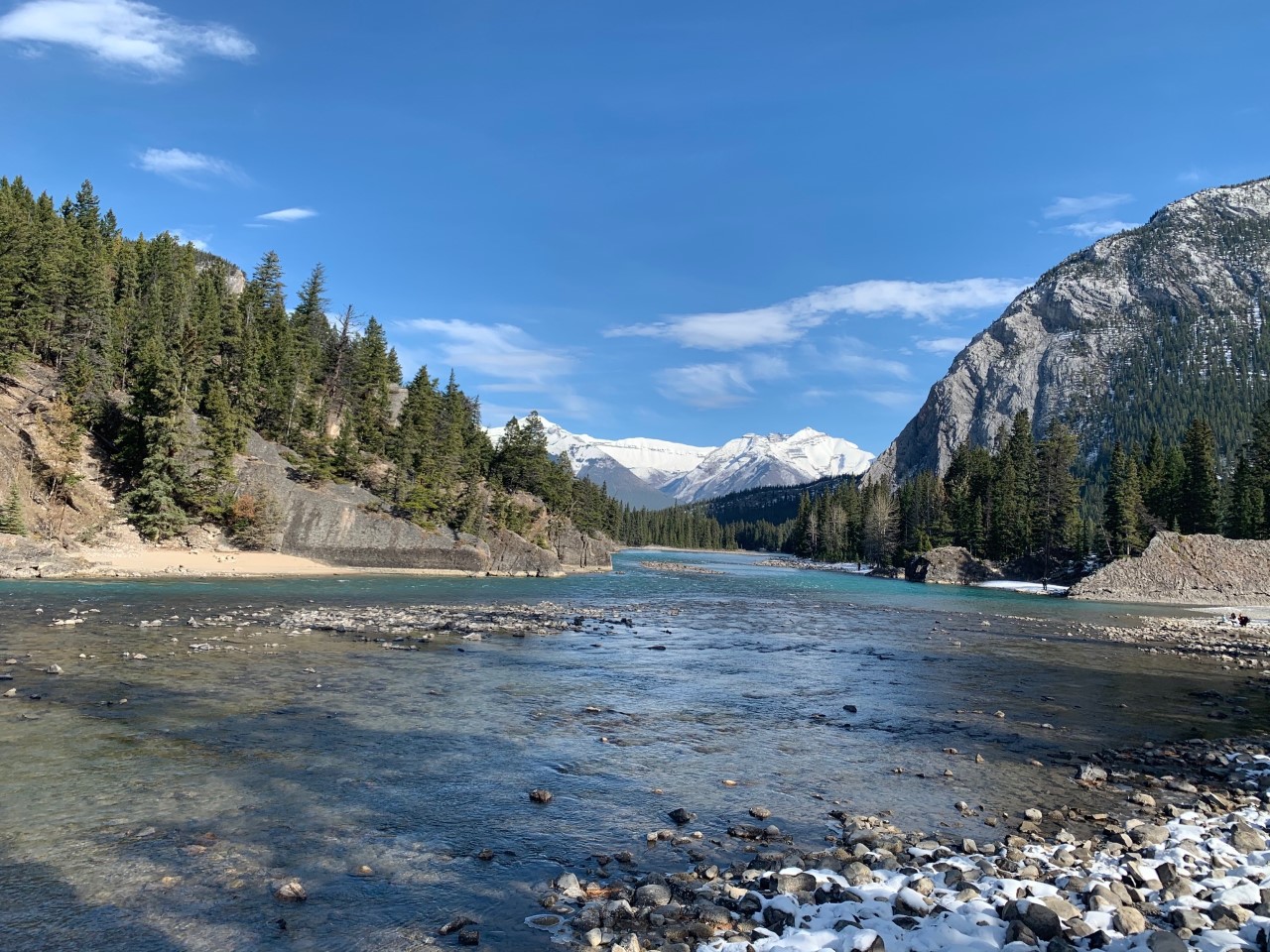 My final stop was at Tunnel Mountain, where I sat on a red chair and took in the views and the crisp, cool air.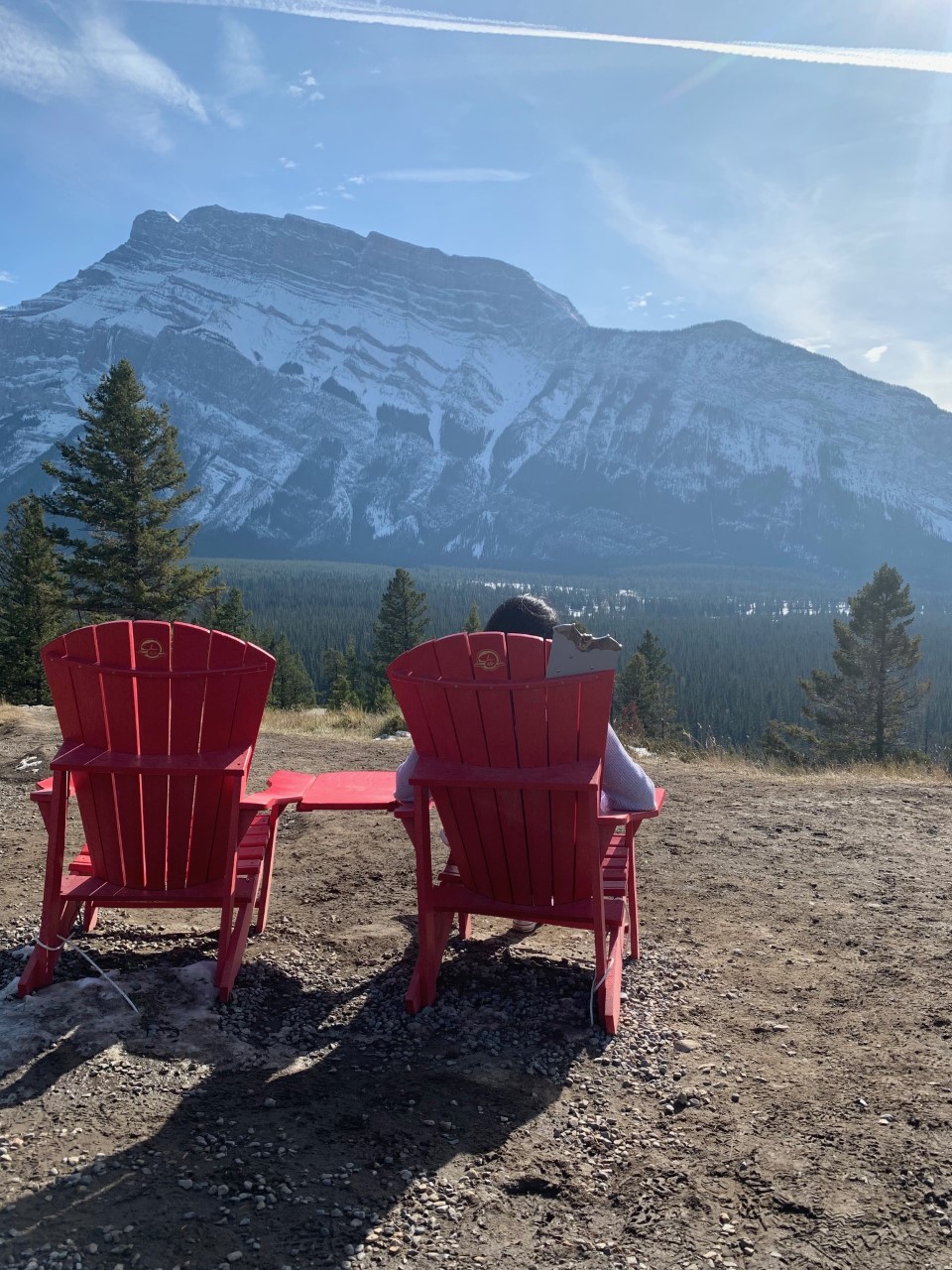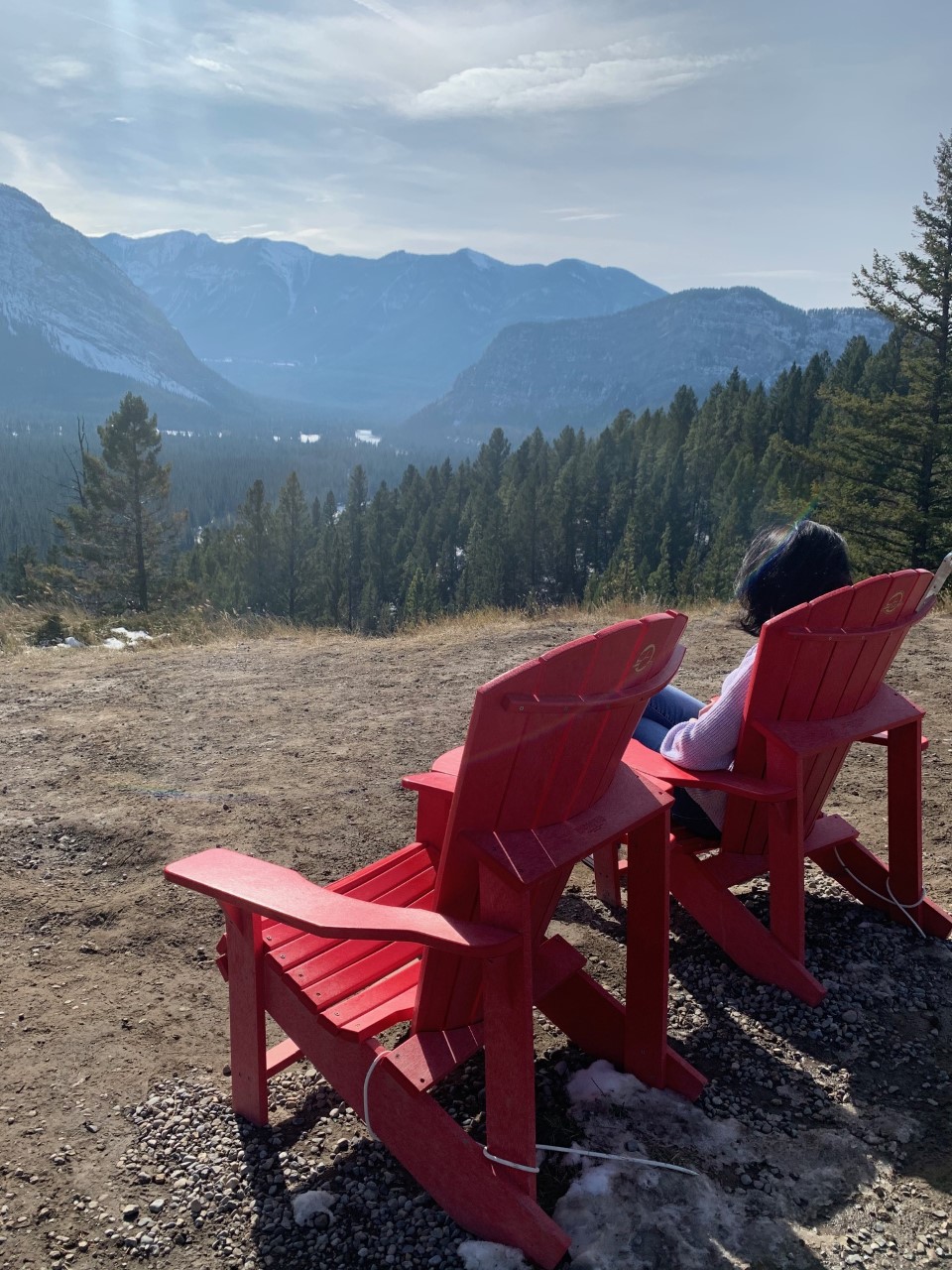 On my drive out of Banff, I snapped another photo of one of the many mountains in the area. I THINK this is Mount Norquay again?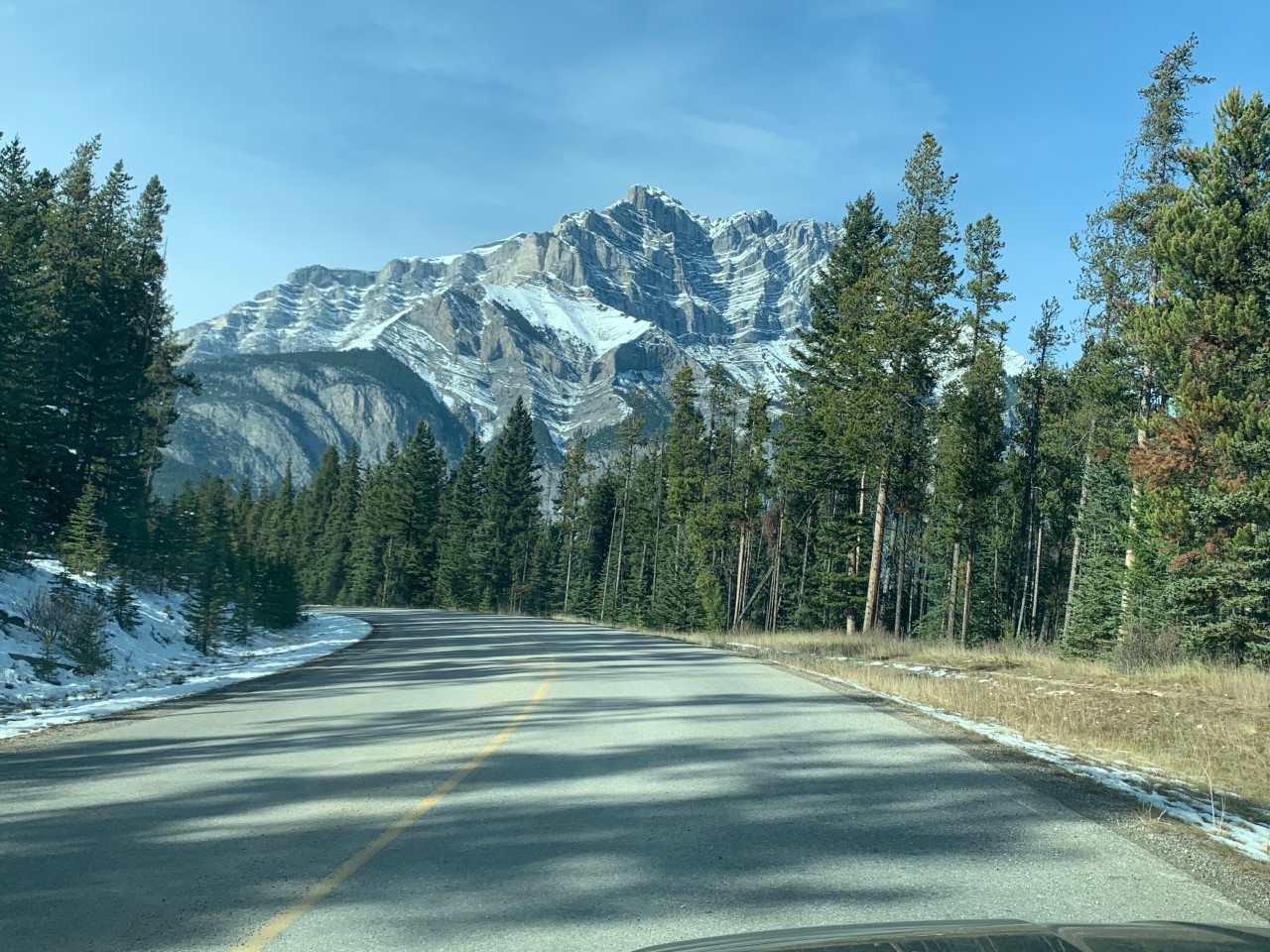 Leaving the National Park, a sign thanked me for visiting in English and French.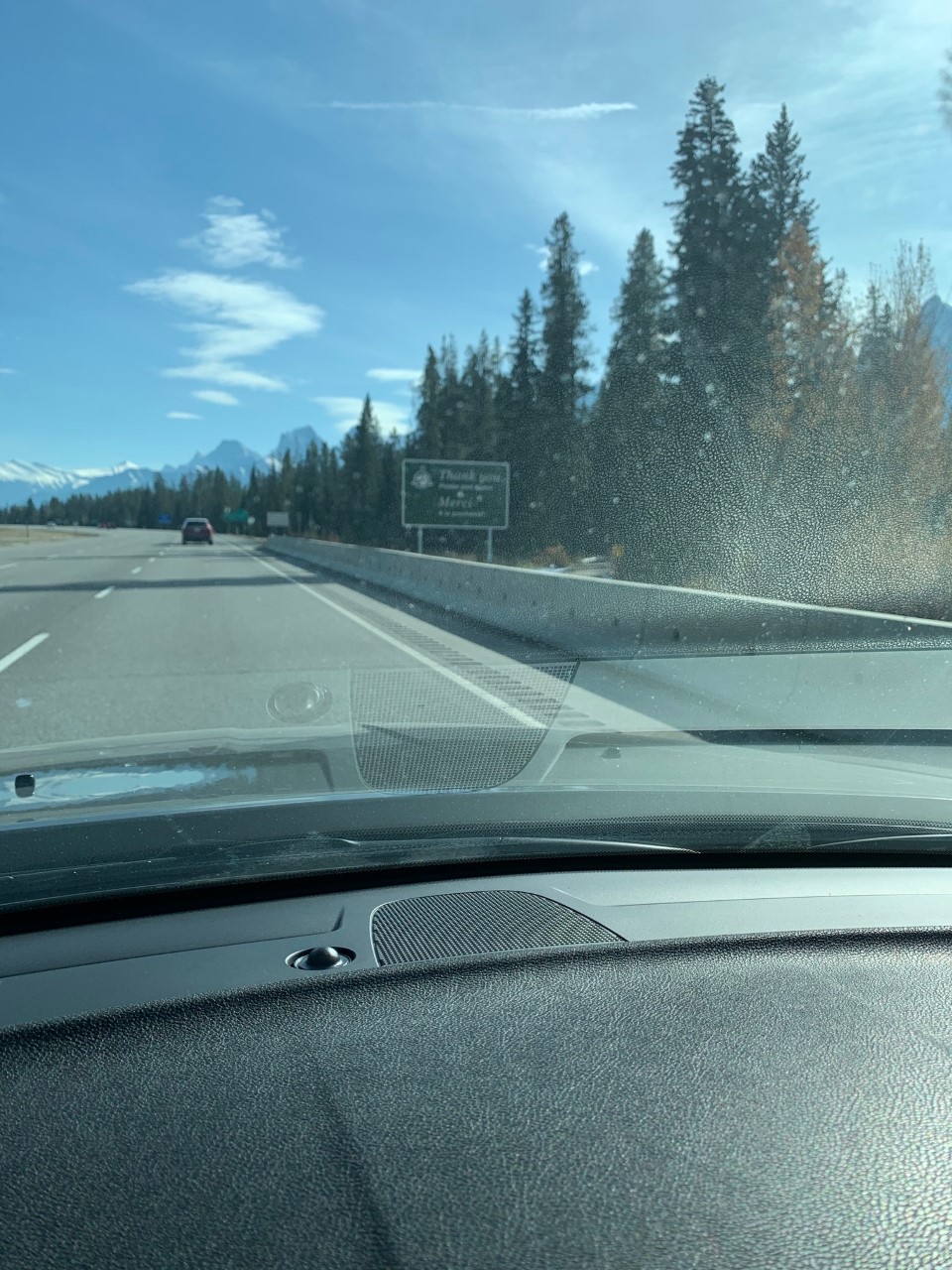 I stopped at the town of Canmore for some shopping and a beer. This was the perfect place to end the trip. I really liked Canmore because I could park for free and everybody was just so chill and fun.
Three Sisters Mountain Range.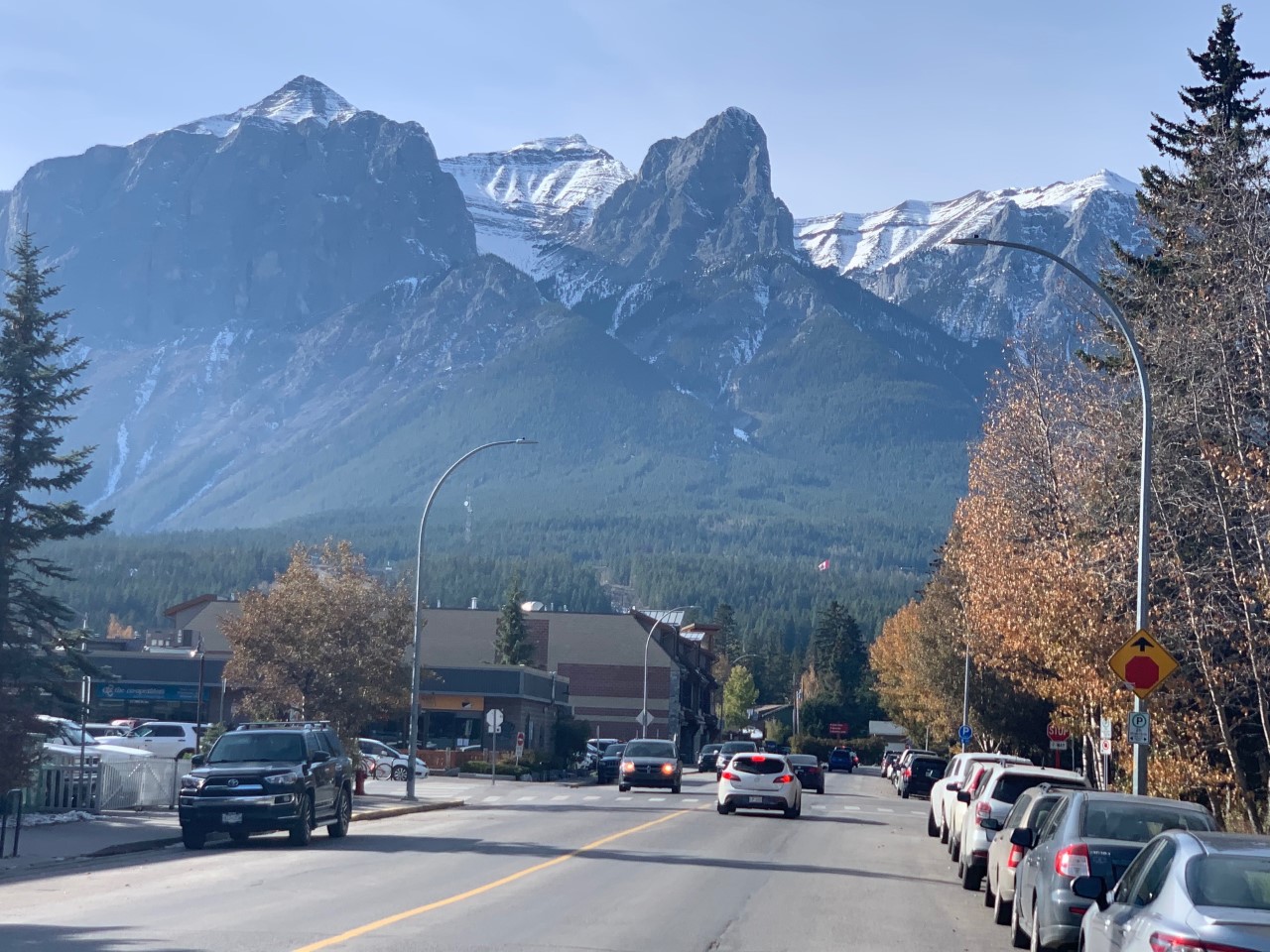 I stopped at The Grizzly Paw Brewing Company and had myself a a flight that consisted of Jack O'Lantern Pumpkin Ale, Larch Valley Porter, Powder Hound Blonde Ale and Grumpy Bear Honey Wheat, along with a side of Korean Cauliflower ($32.47) with corn flakes, Korean chili, coconut, sesame and Kimchi Mayo. I forgot to take a photo of it but it tasted amazing!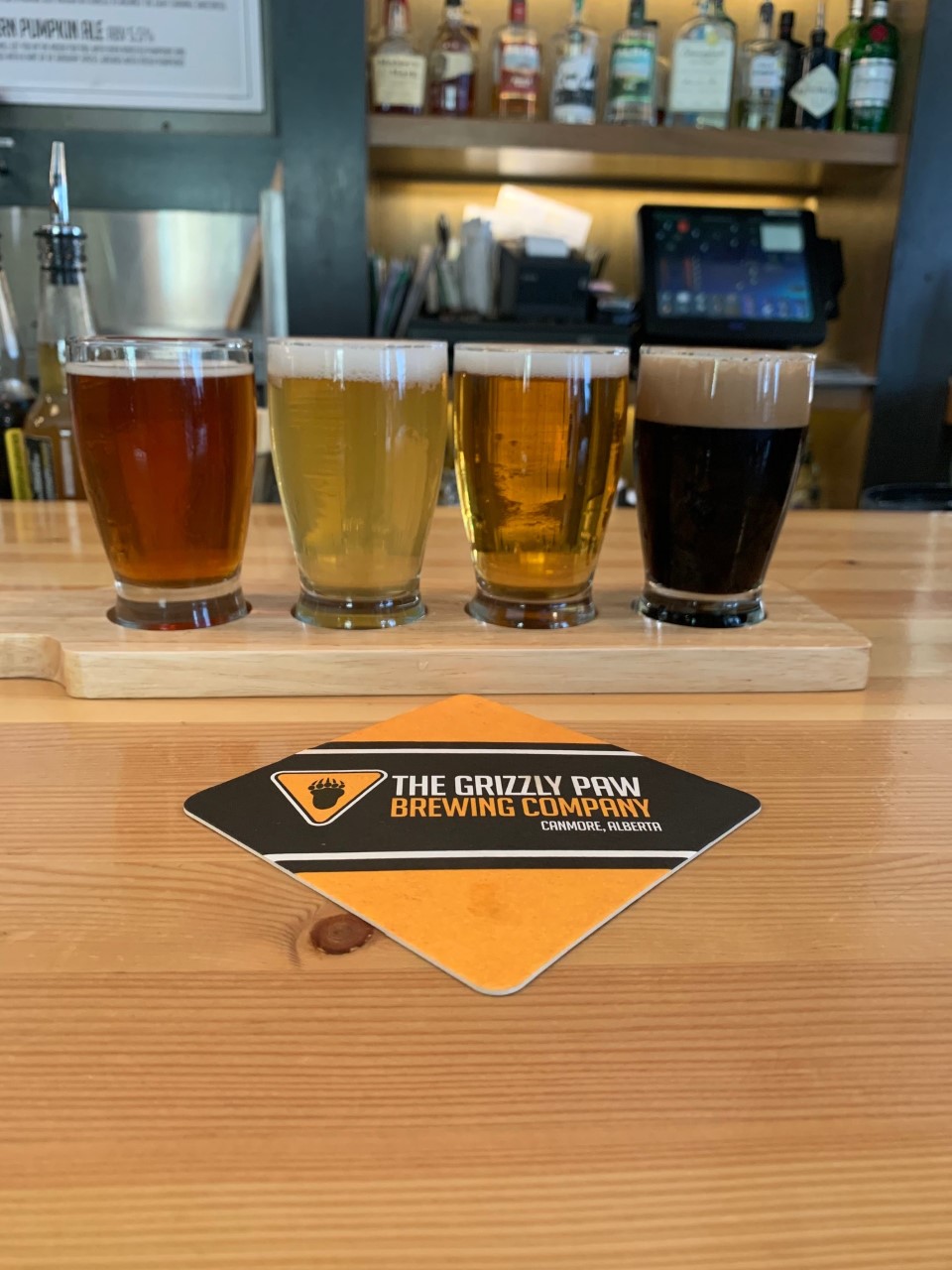 After Canmore, I headed back to my Airbnb for a good night sleep.
You are probably asking yourself, do I regret not doing more activities, like hiking, when I visited? Besides having a bad head cold at this point, I was also fighting the daylight, so no, I don't. I DO want to do back during a warmer season and do some kind of outdoor activity though. Maybe with enough time, I can wait in the long Disneyland lines as well! 🙂
Before I head into Day 3, let's play name that mountain! I took a few more photos as I was driving. I know the third one for sure is Castle Mountain and I think the second one is Mount Norquay again?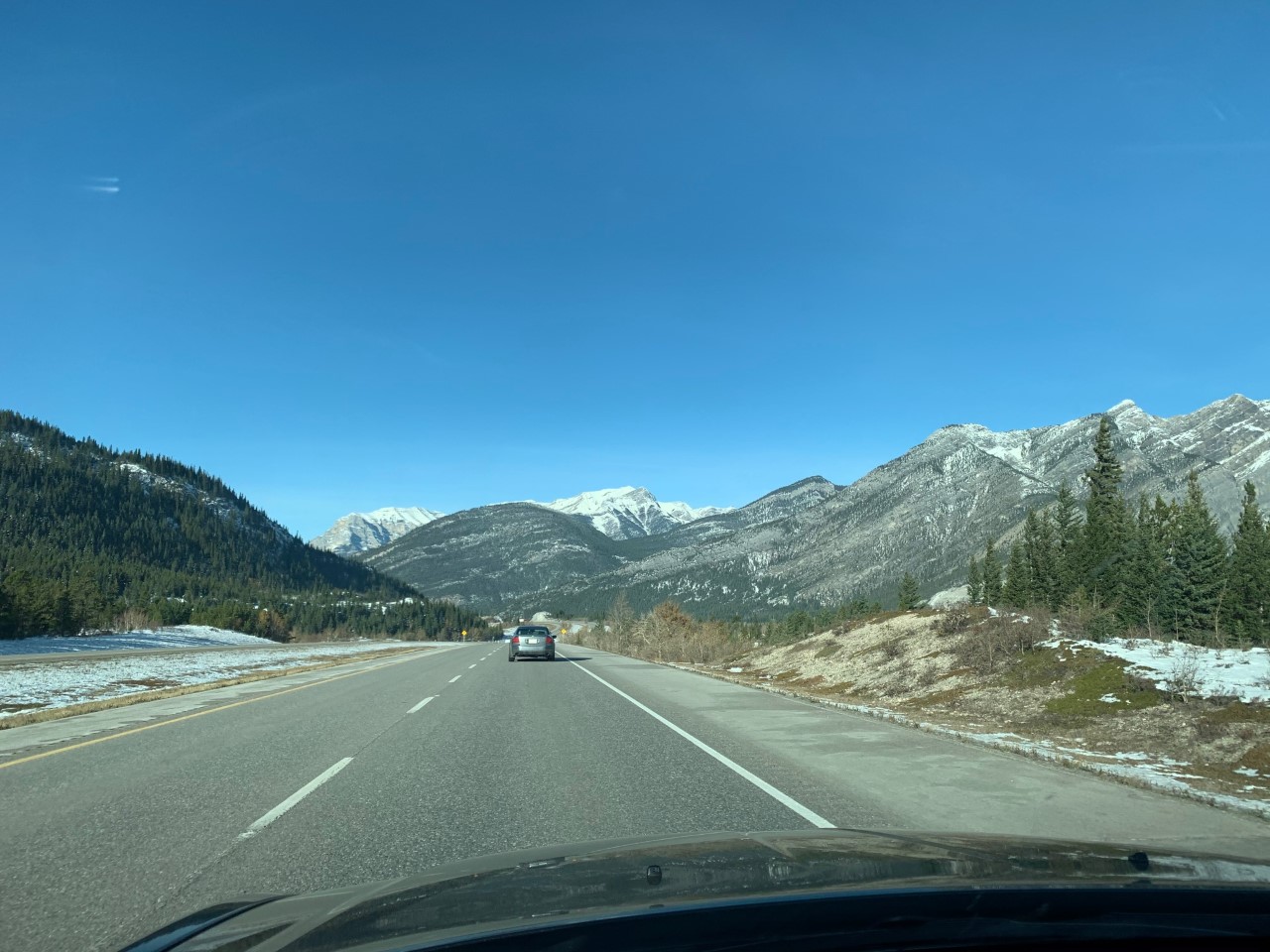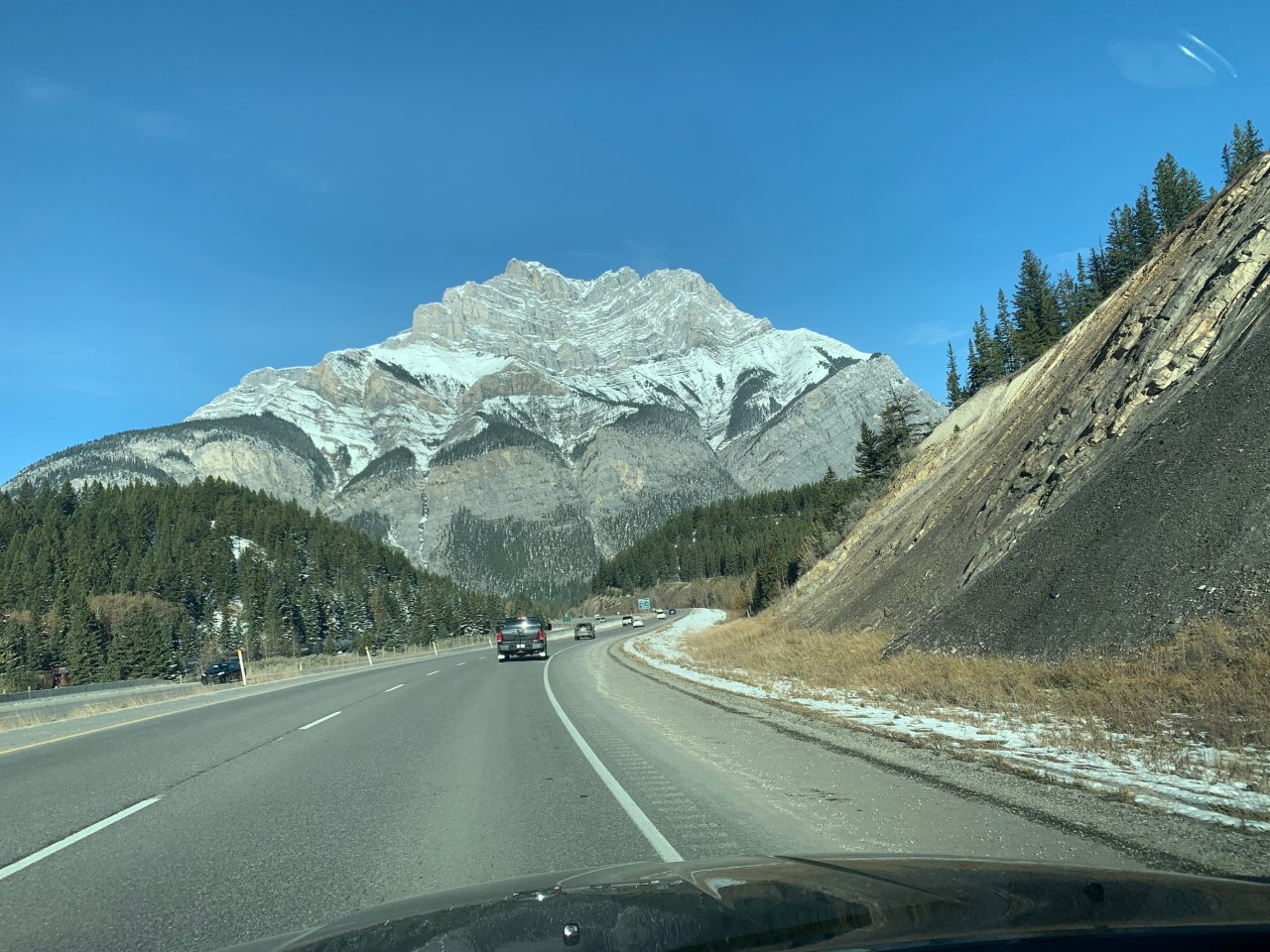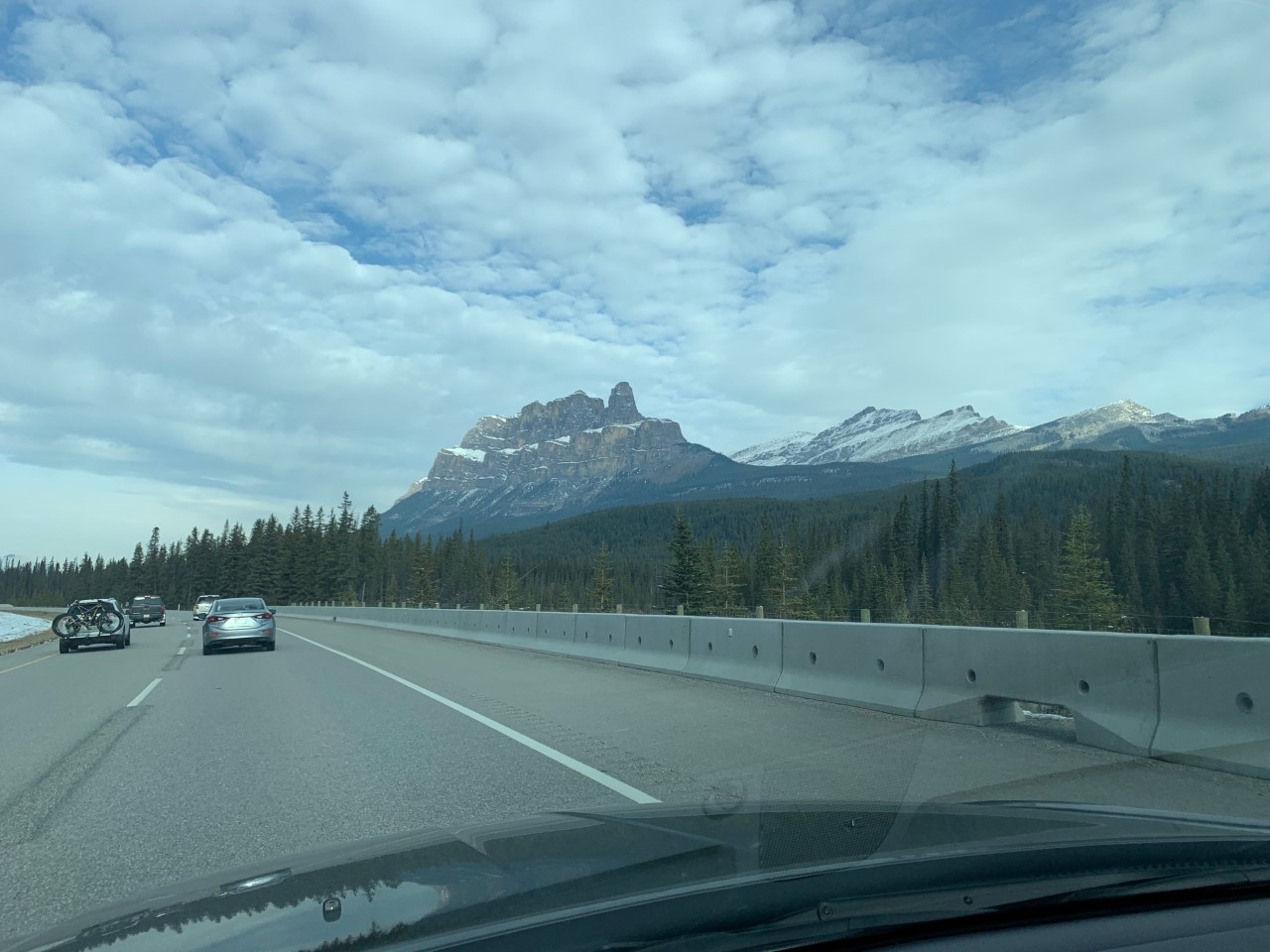 Day 3: Sunday, October 13
I spent my last day touring Calgary. All of the other cities outside of it were 3 to 4 hours away! It was a cloudy day, but still peaceful and fun.
First up was a trip to Nose Hill Park, a large natural environment park right outside of downtown. I wanted to get some views and photos of the Rockies and the city from the top of the hill since I couldn't go to the Calgary Tower and do it. It was chilly, but worth the hike!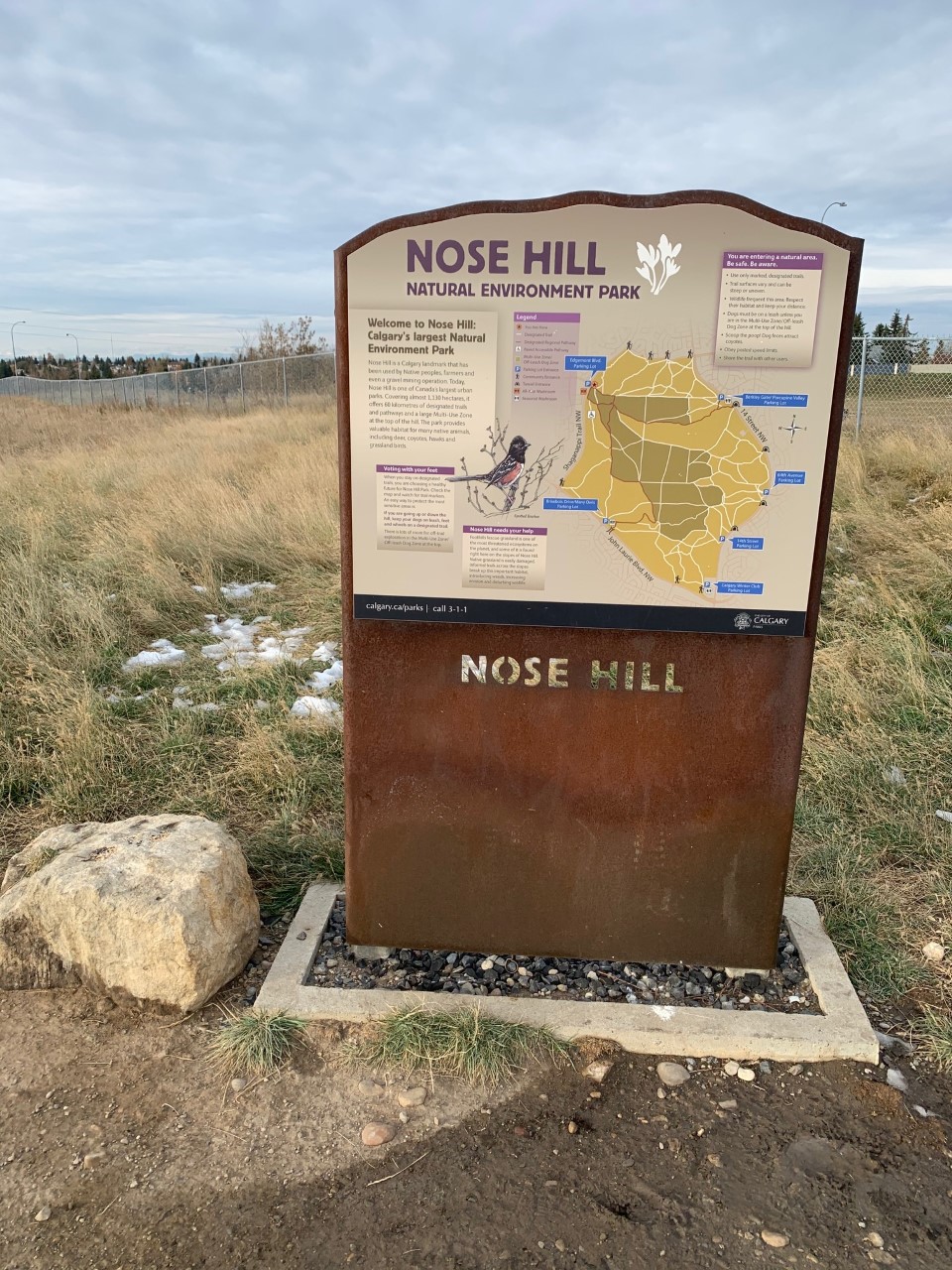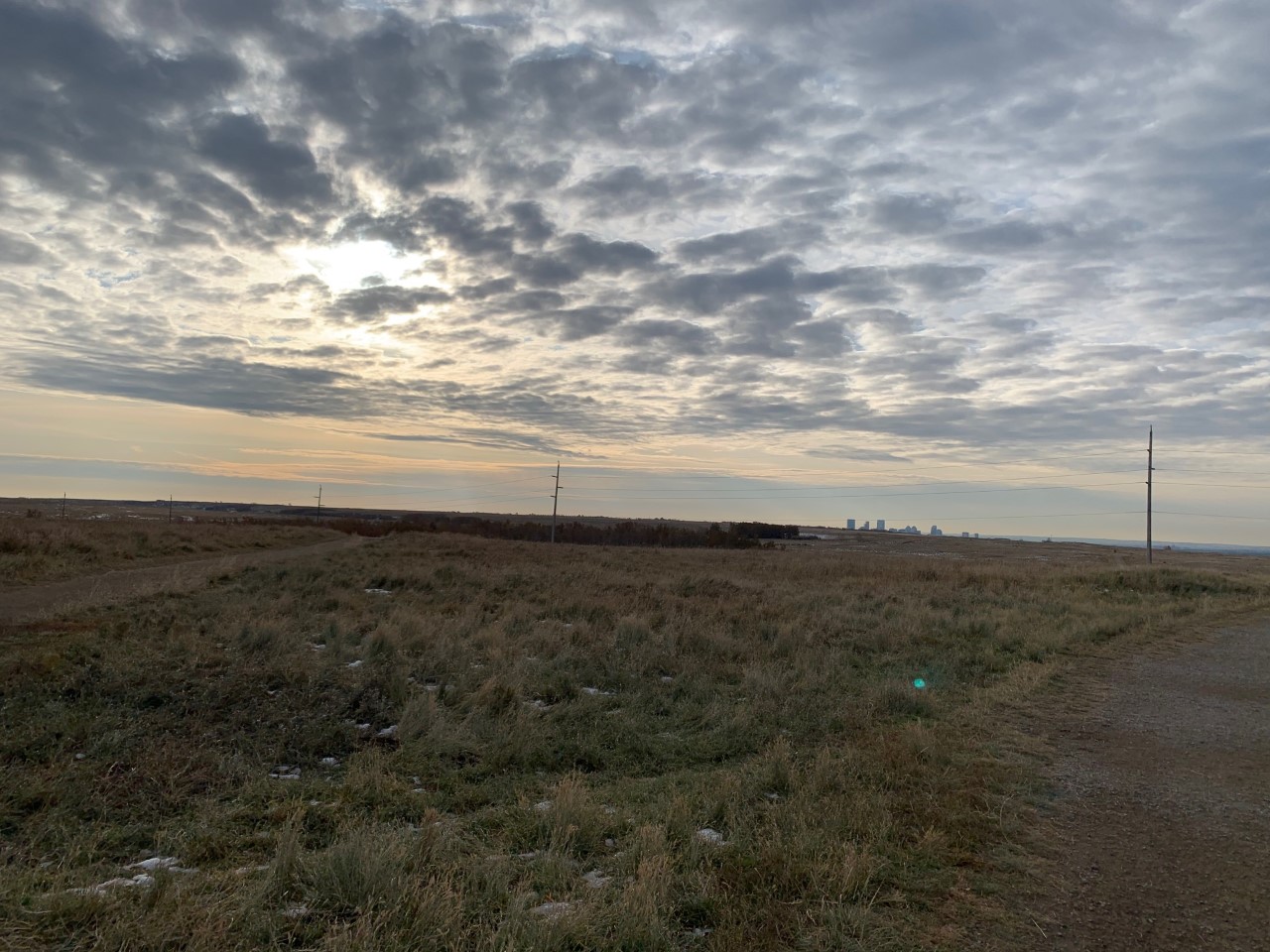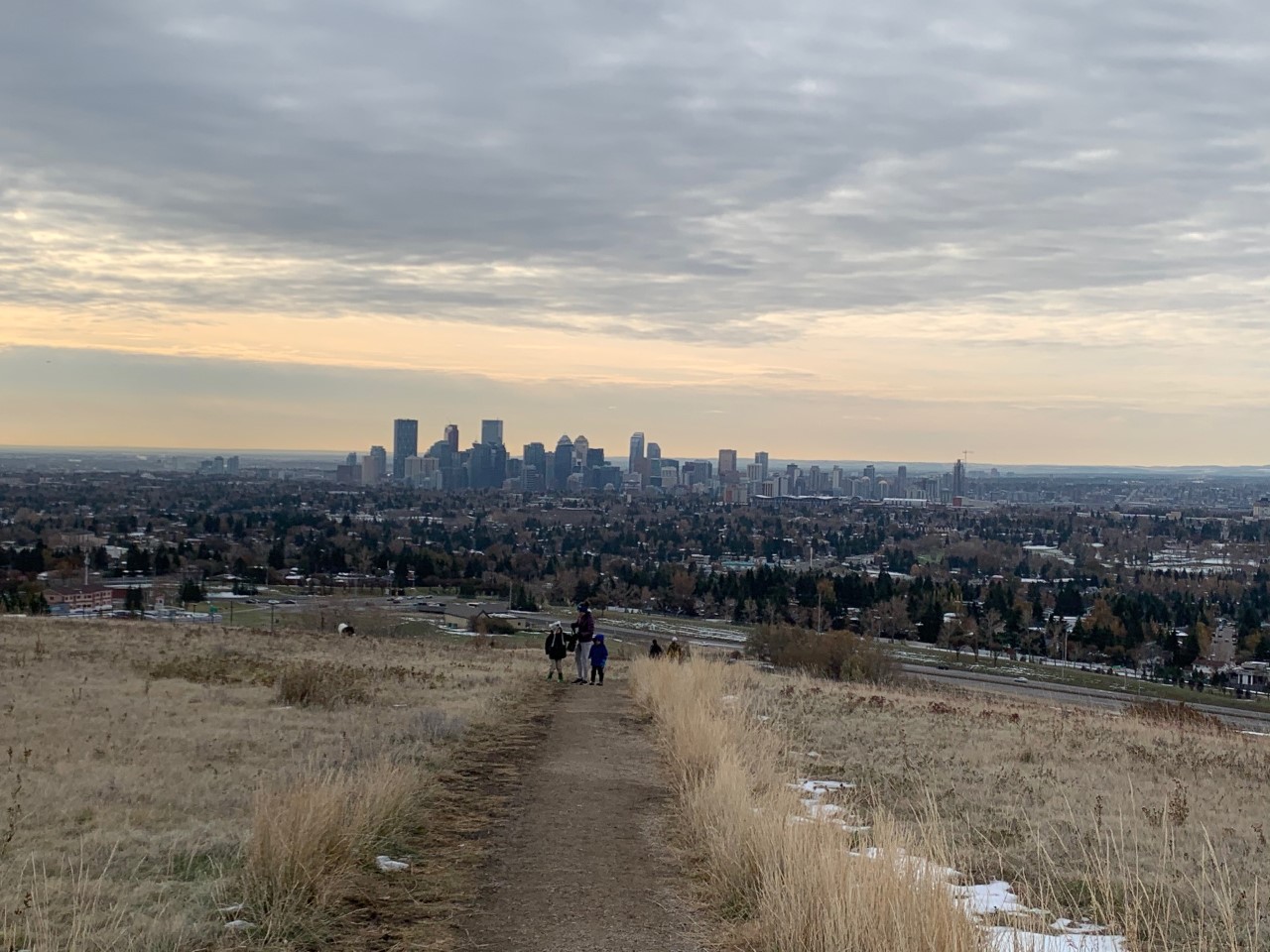 I needed to warm up and made a stop to the Calgary Farmer's Market on the south end of town for a cup of coffee, some food and some maple syrup to take home.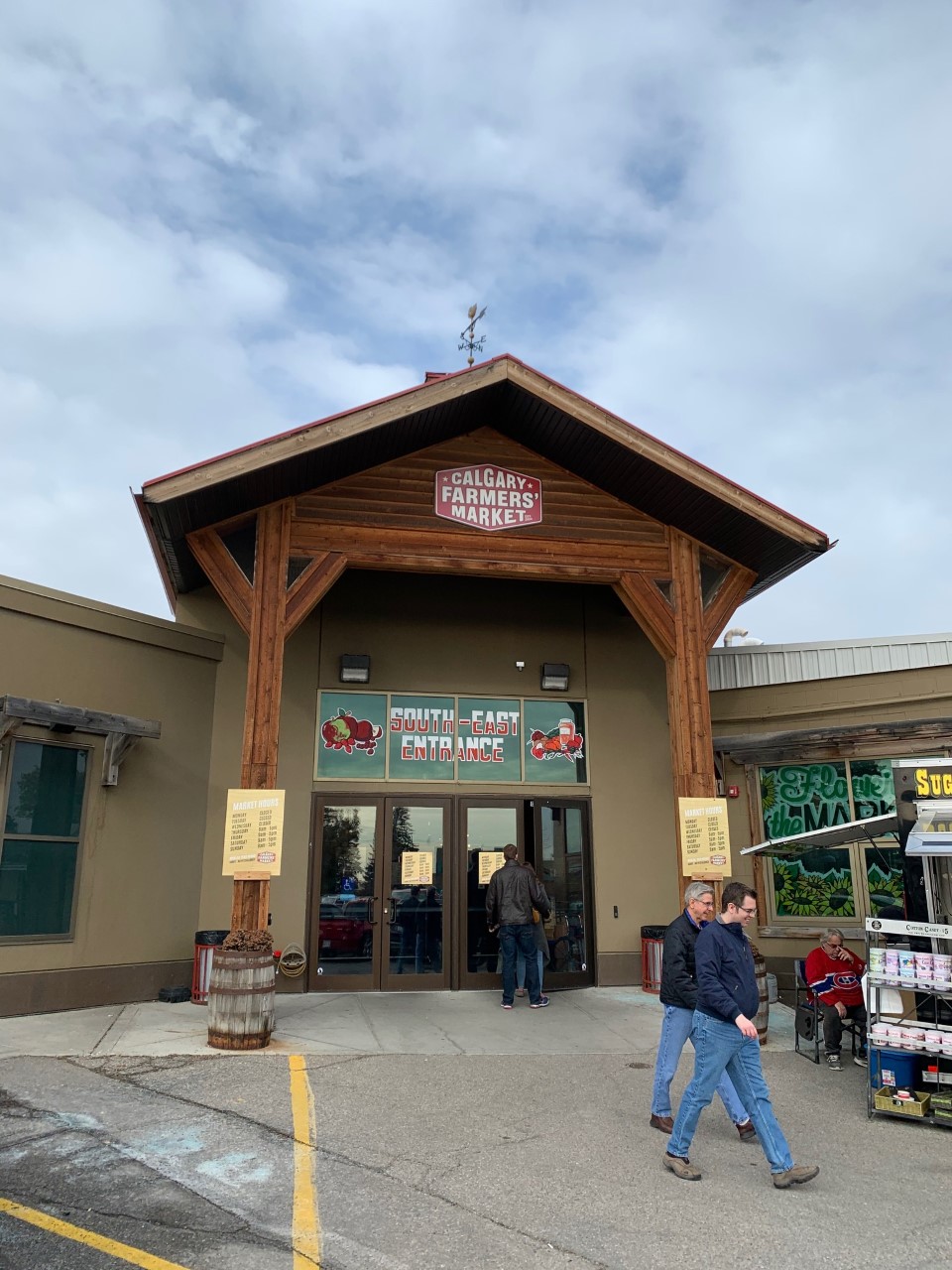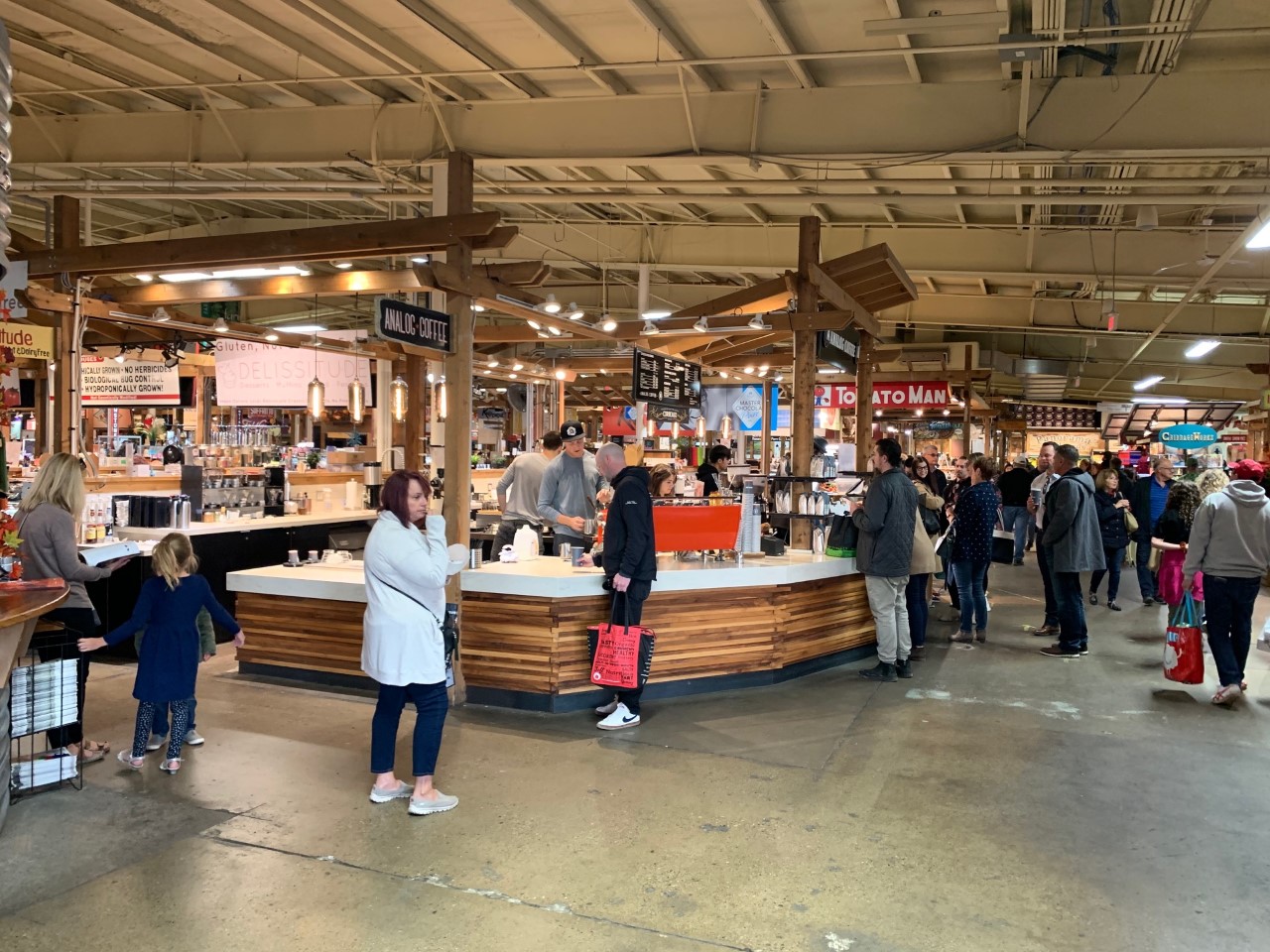 I stopped at Analog Coffee for a Dirty Chai Tea Latte ($8.41), it was the perfect blend of spice n sweetness.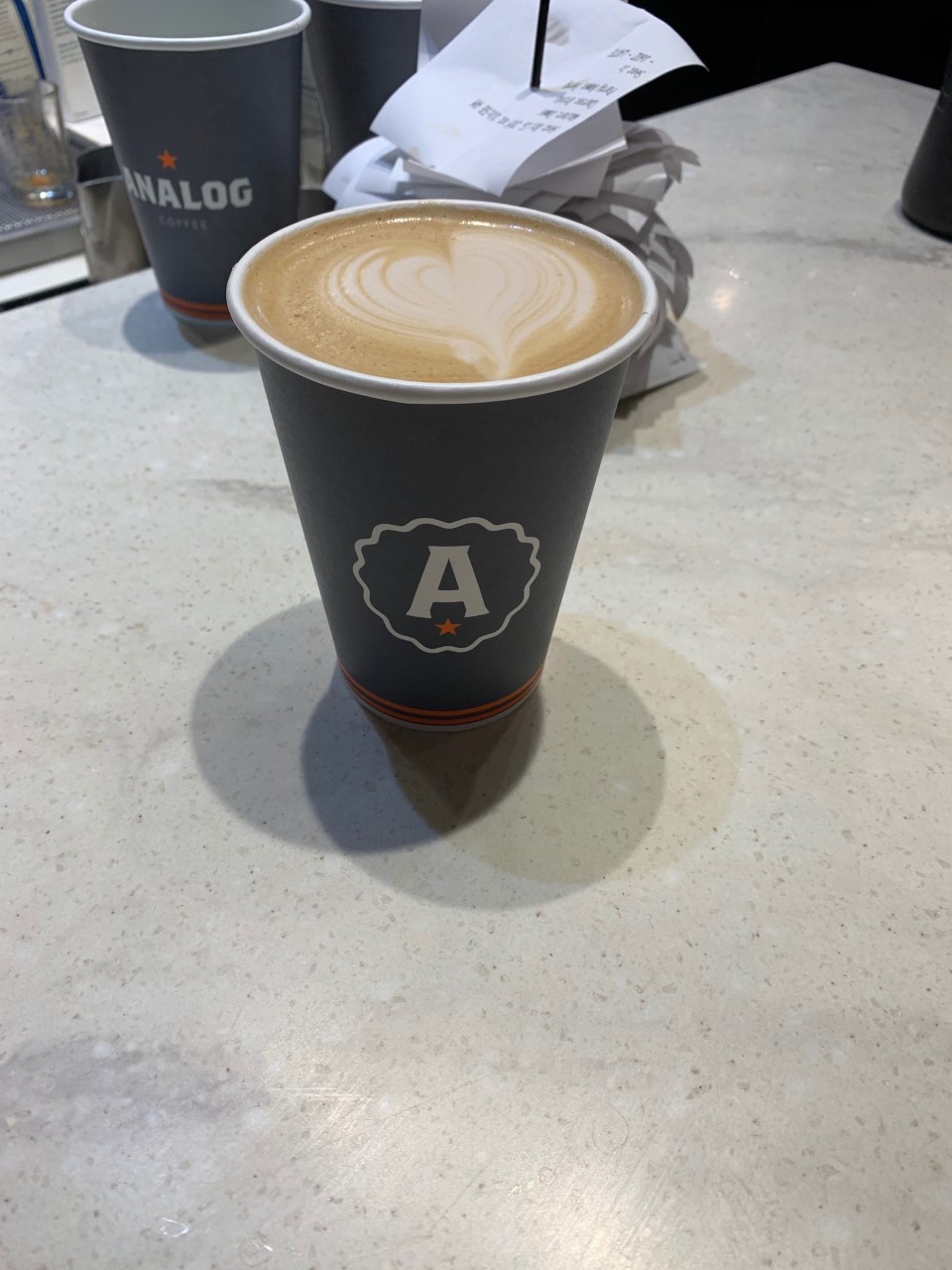 I sampled a Maple Pumpkin Pie, followed by ordering a Greek Salad with Chicken ($8.41) at 2 Greek Gals. It was such a refreshing salad and the chicken was so tender!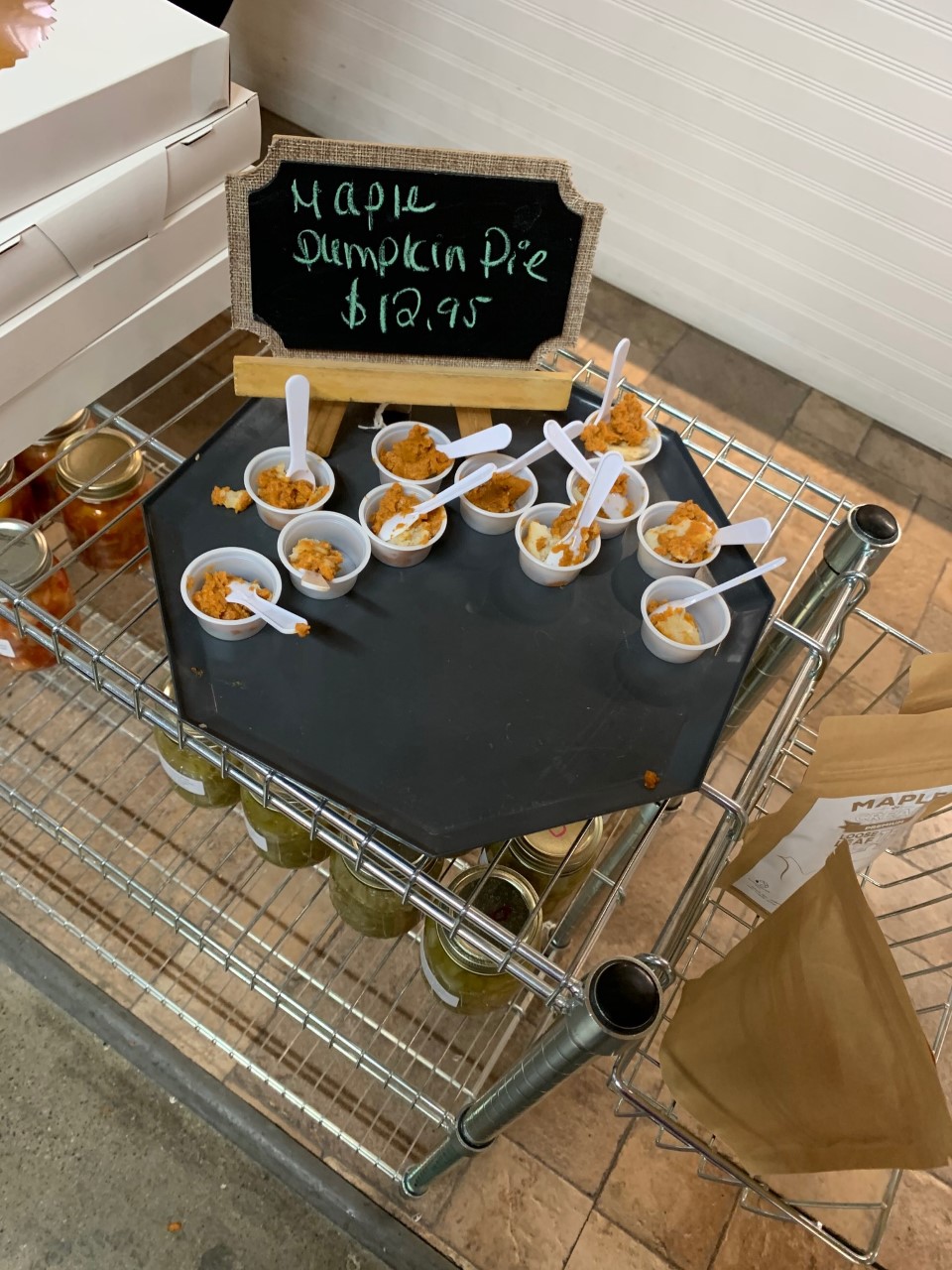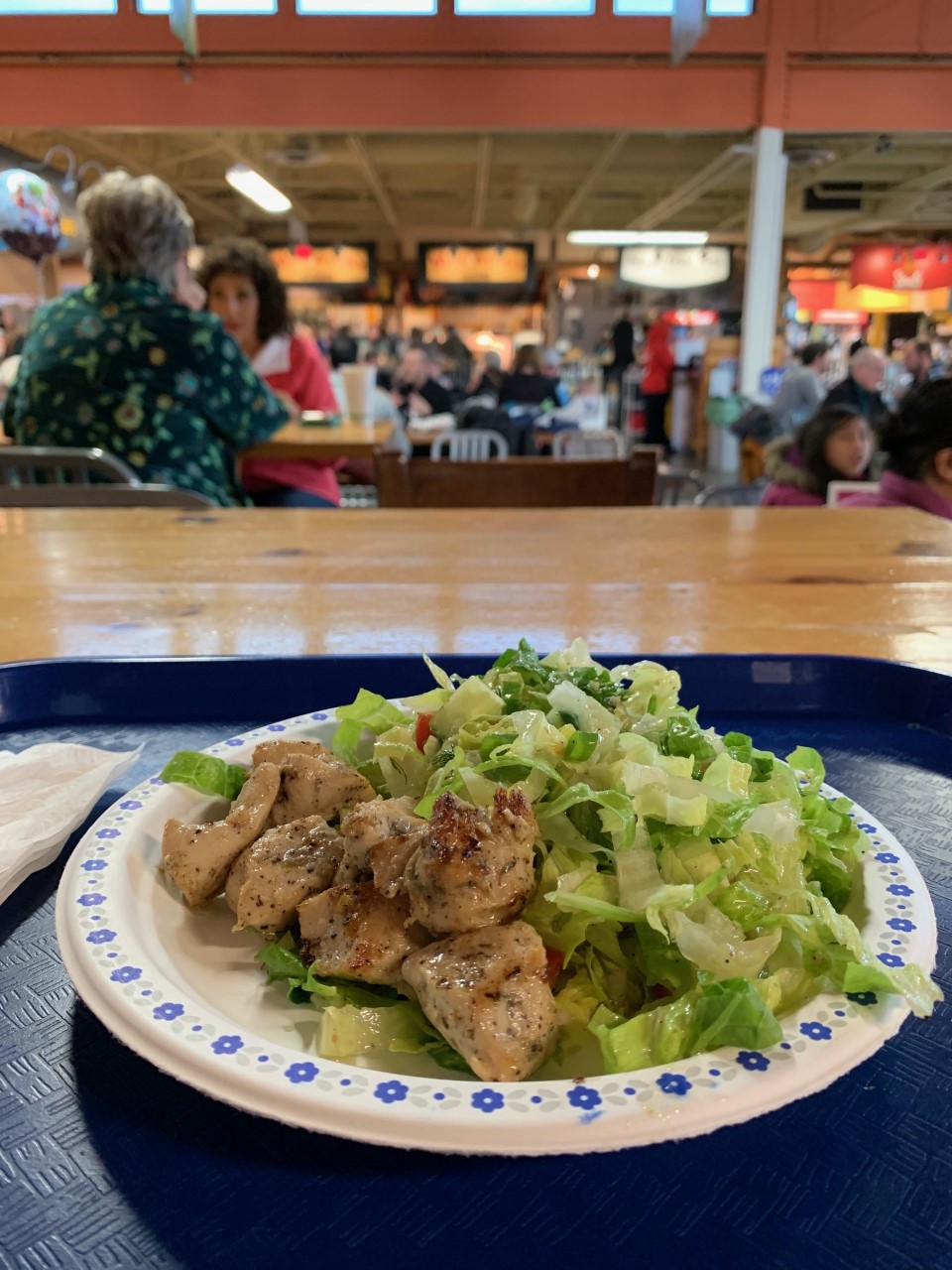 Next I made my way downtown to Prince's Island Park to walk the pathway, view the Bow River and talk a walk across the pedestrian Peace Bridge, which some say looks like a finger trap puzzle.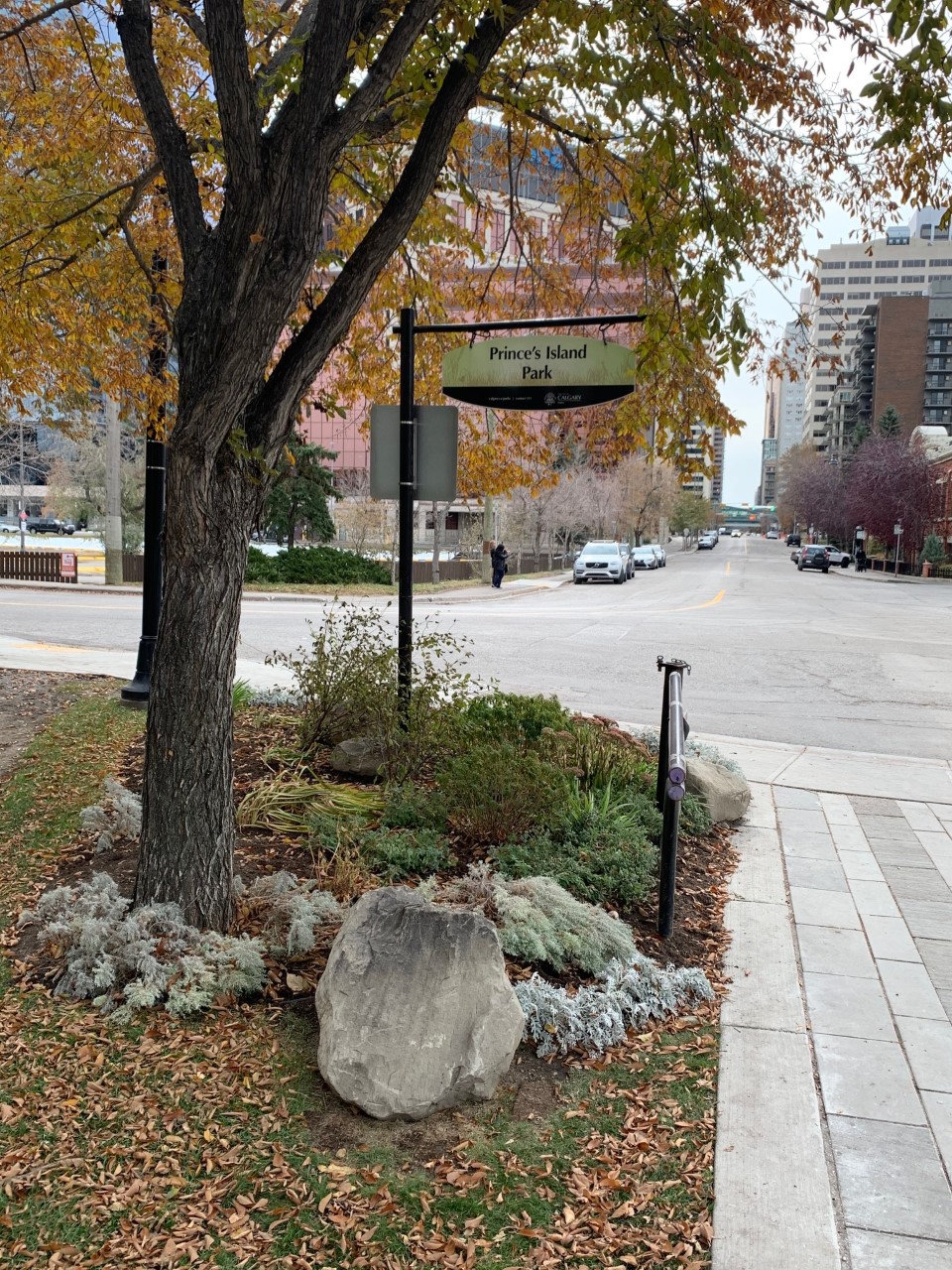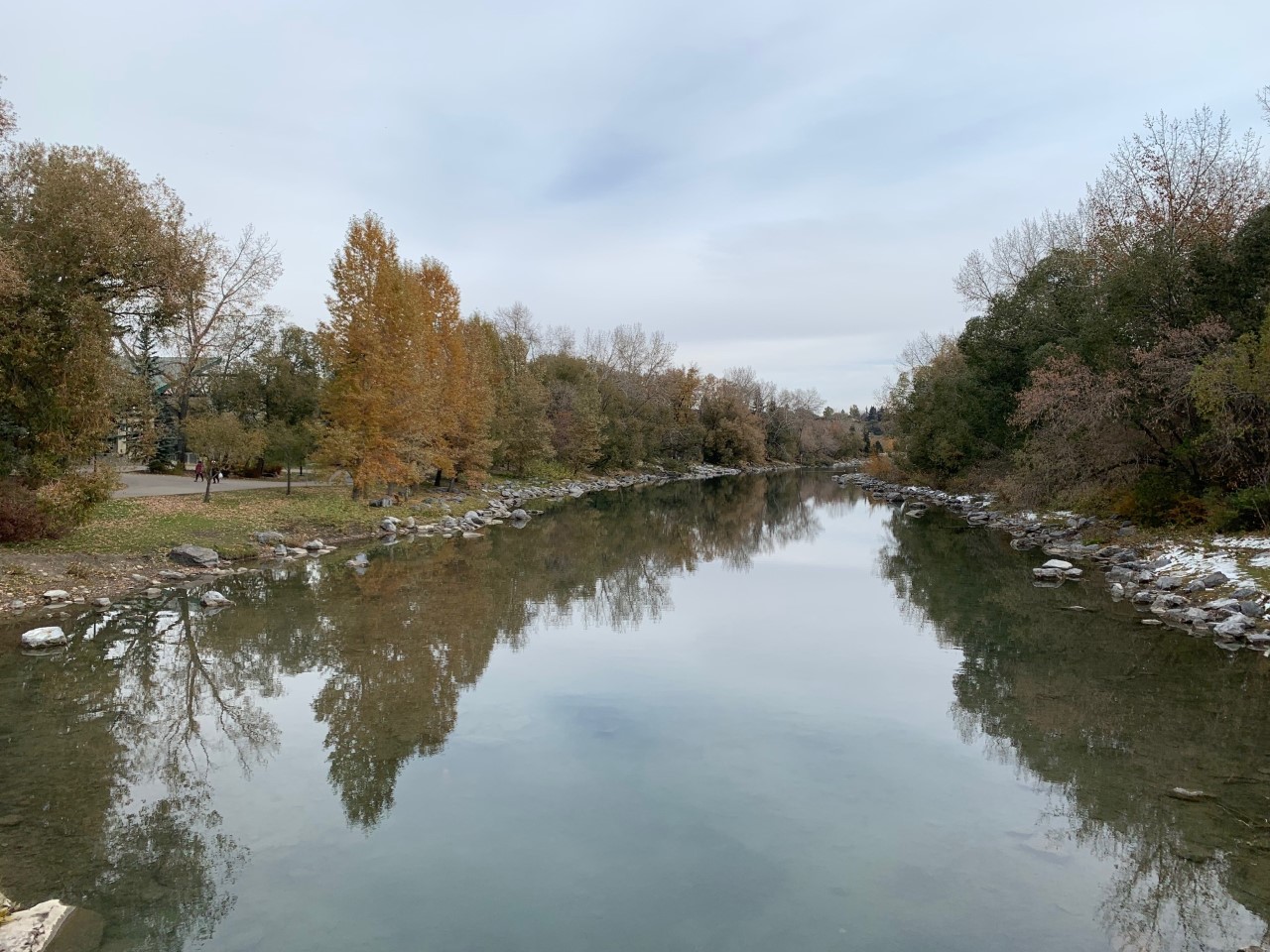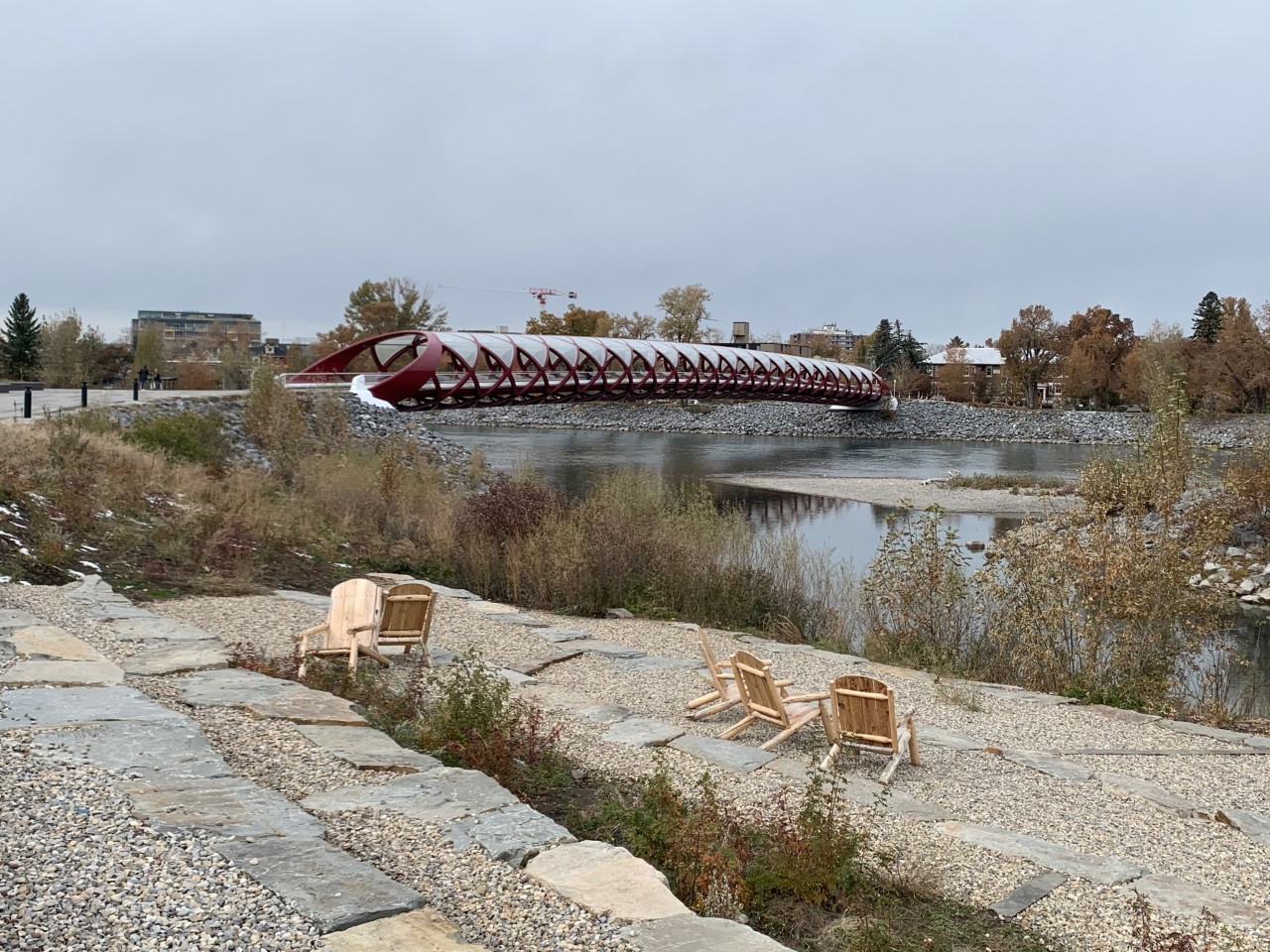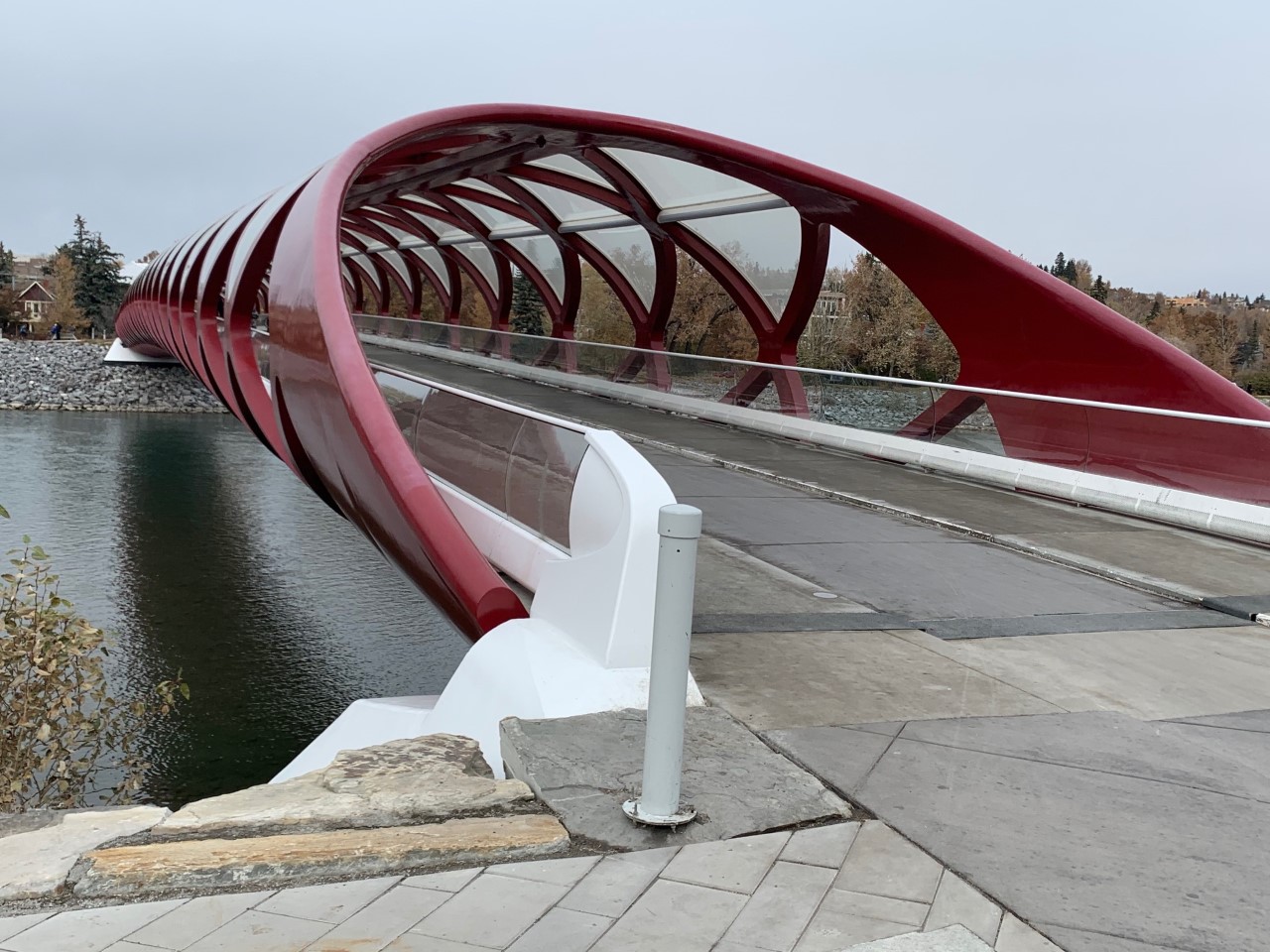 On the other side of downtown, I stopped at Central Memorial Park, the oldest park in the city.  There I saw a World War I statue, fountain and a flame. It was very peaceful and pretty. You can see the live videos of the fountain and flame on my Instagram page.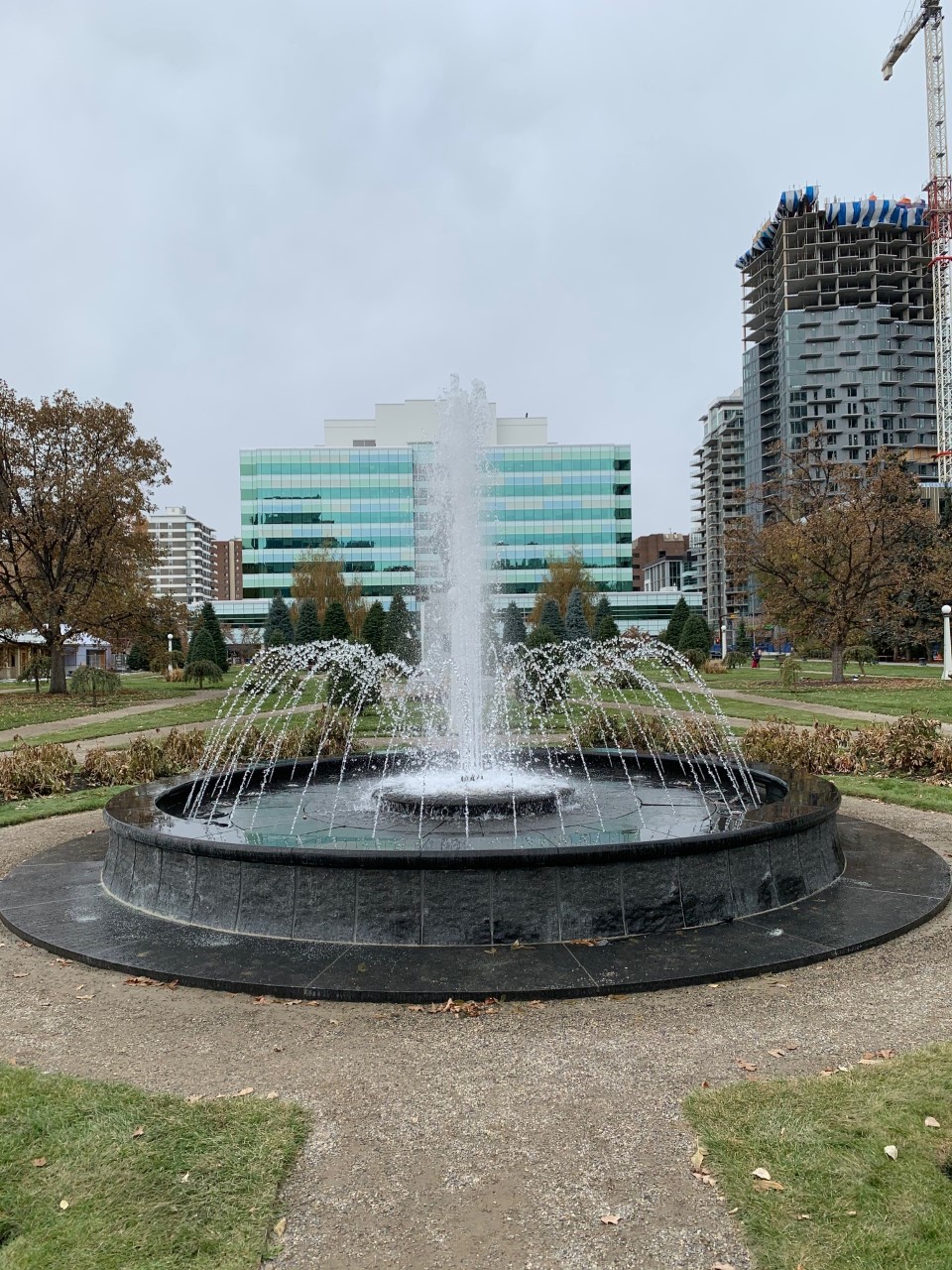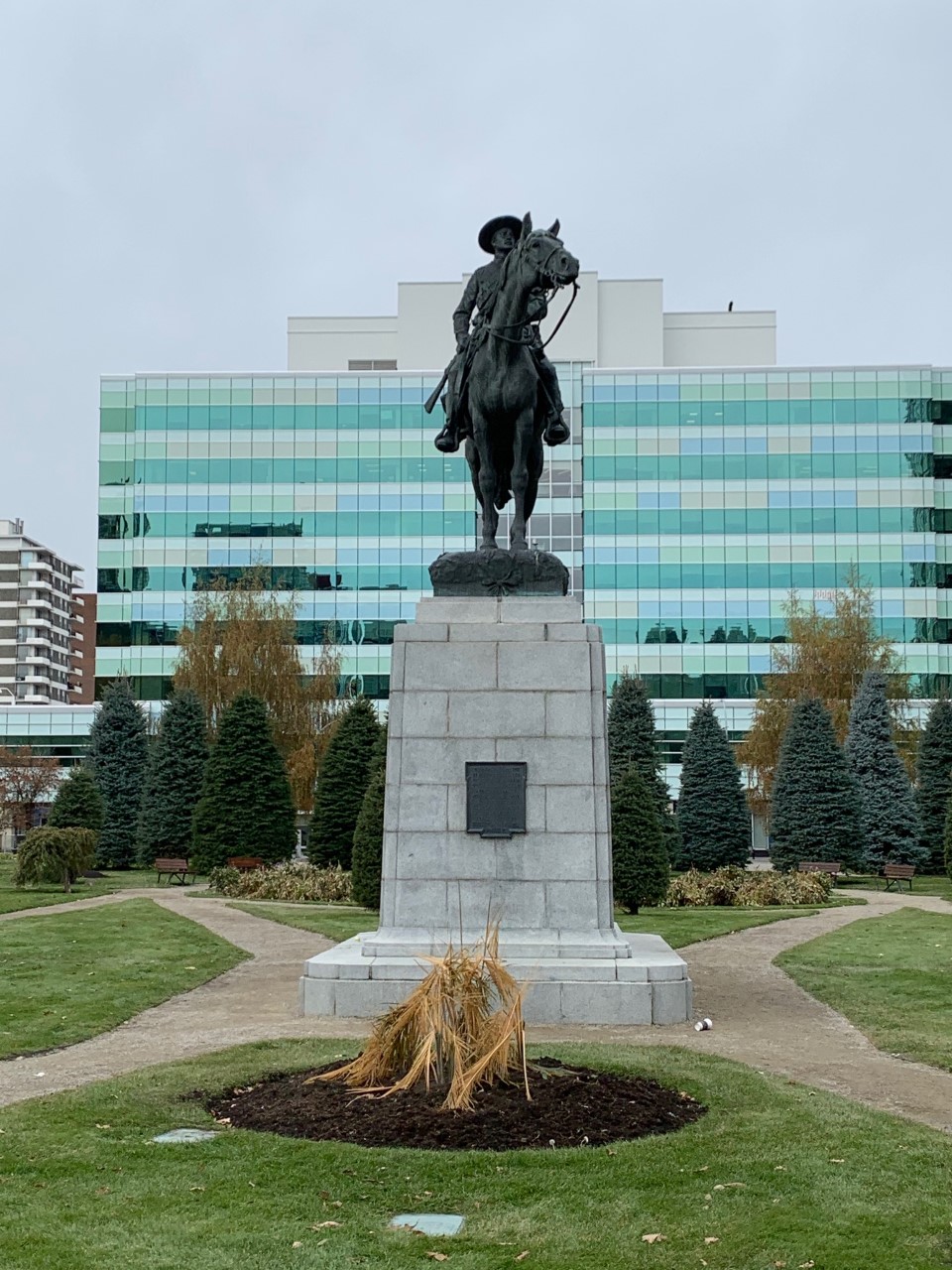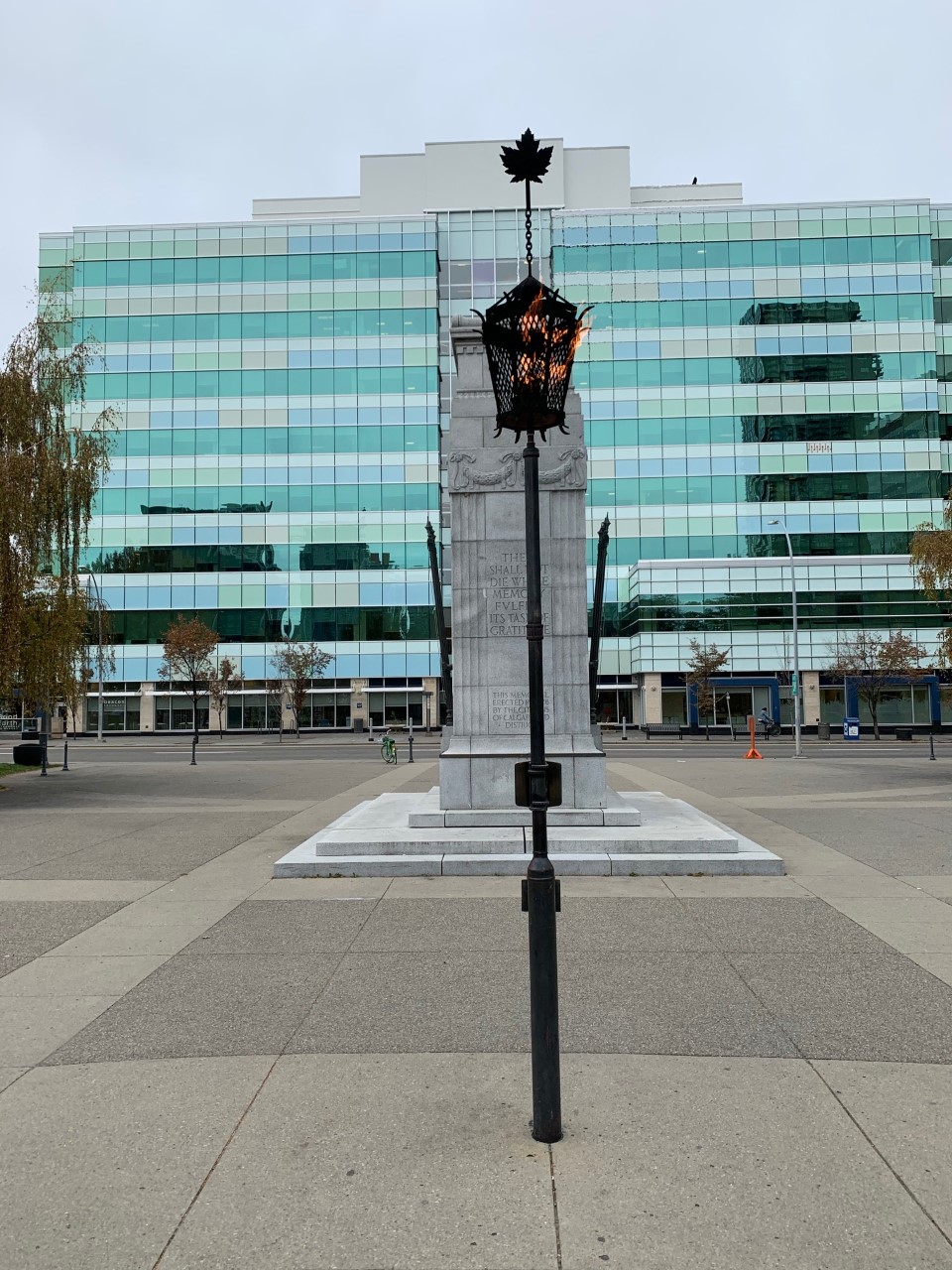 My last big stop of the day was at Studio Bell ($20), which is Canada's largest music museum with photos, instruments, clothing and sounds of music history. You'll see many familiar faces in the photos below, such as Celine Dion, Joni Mitchell, Drake and more!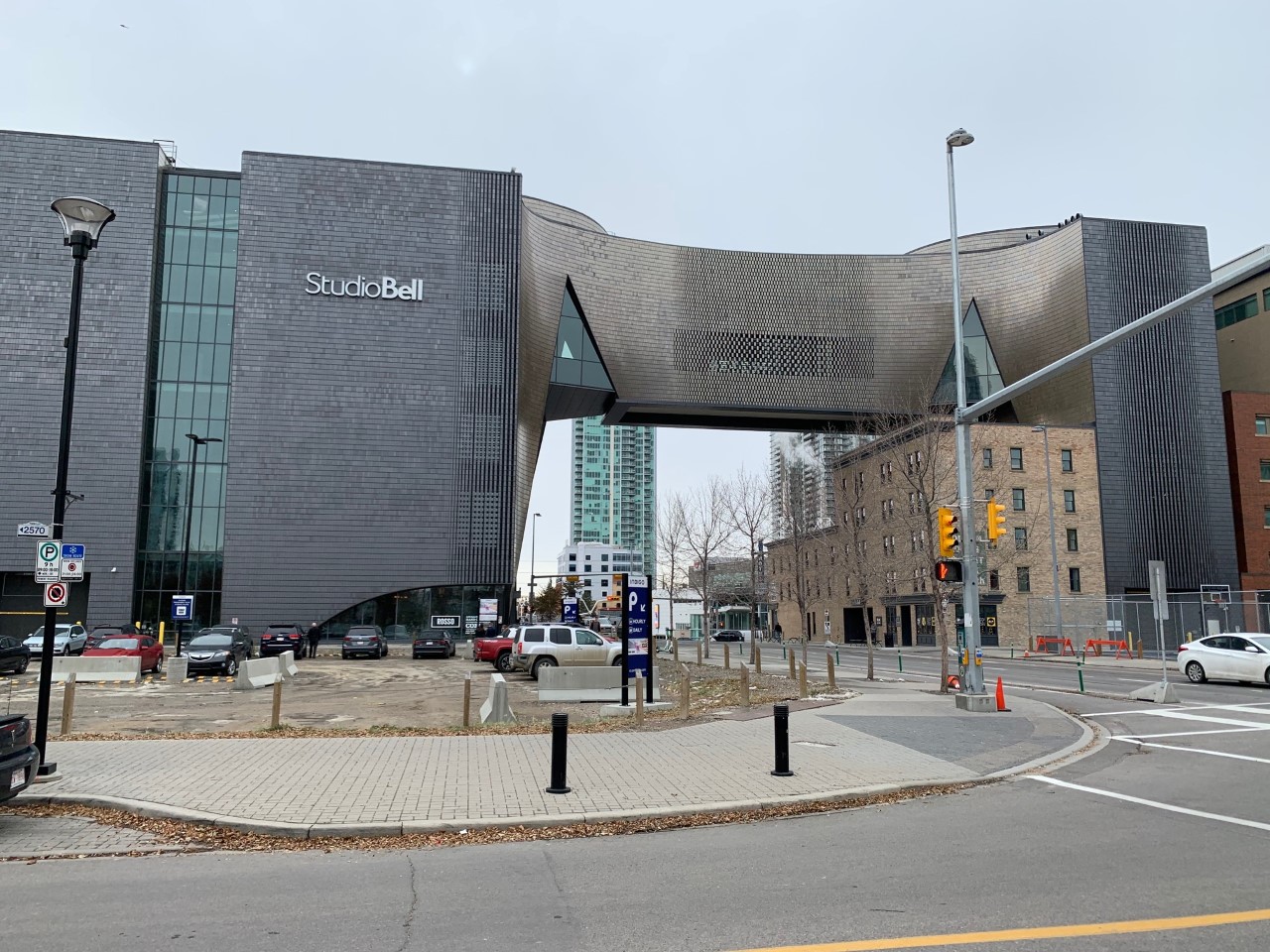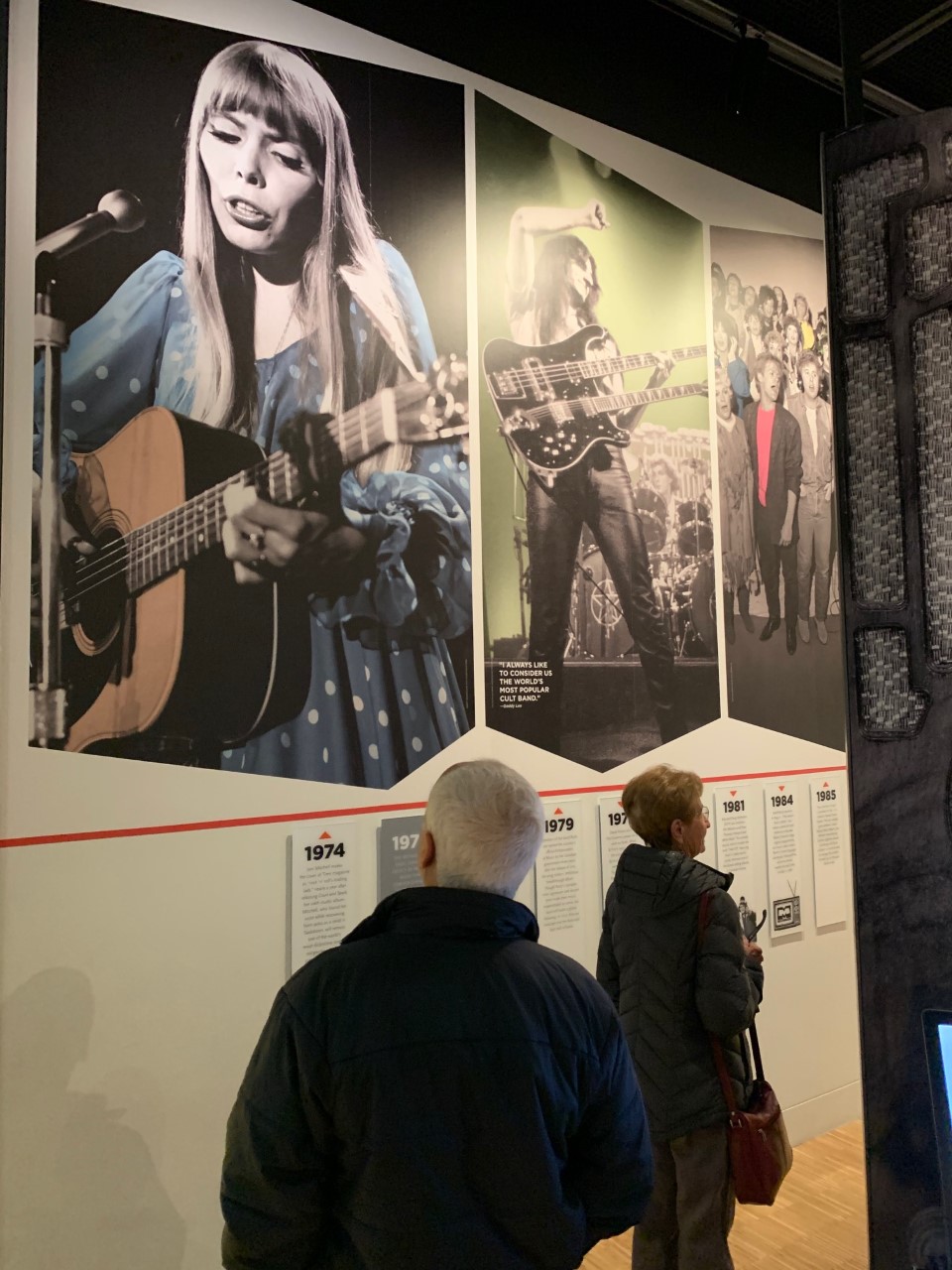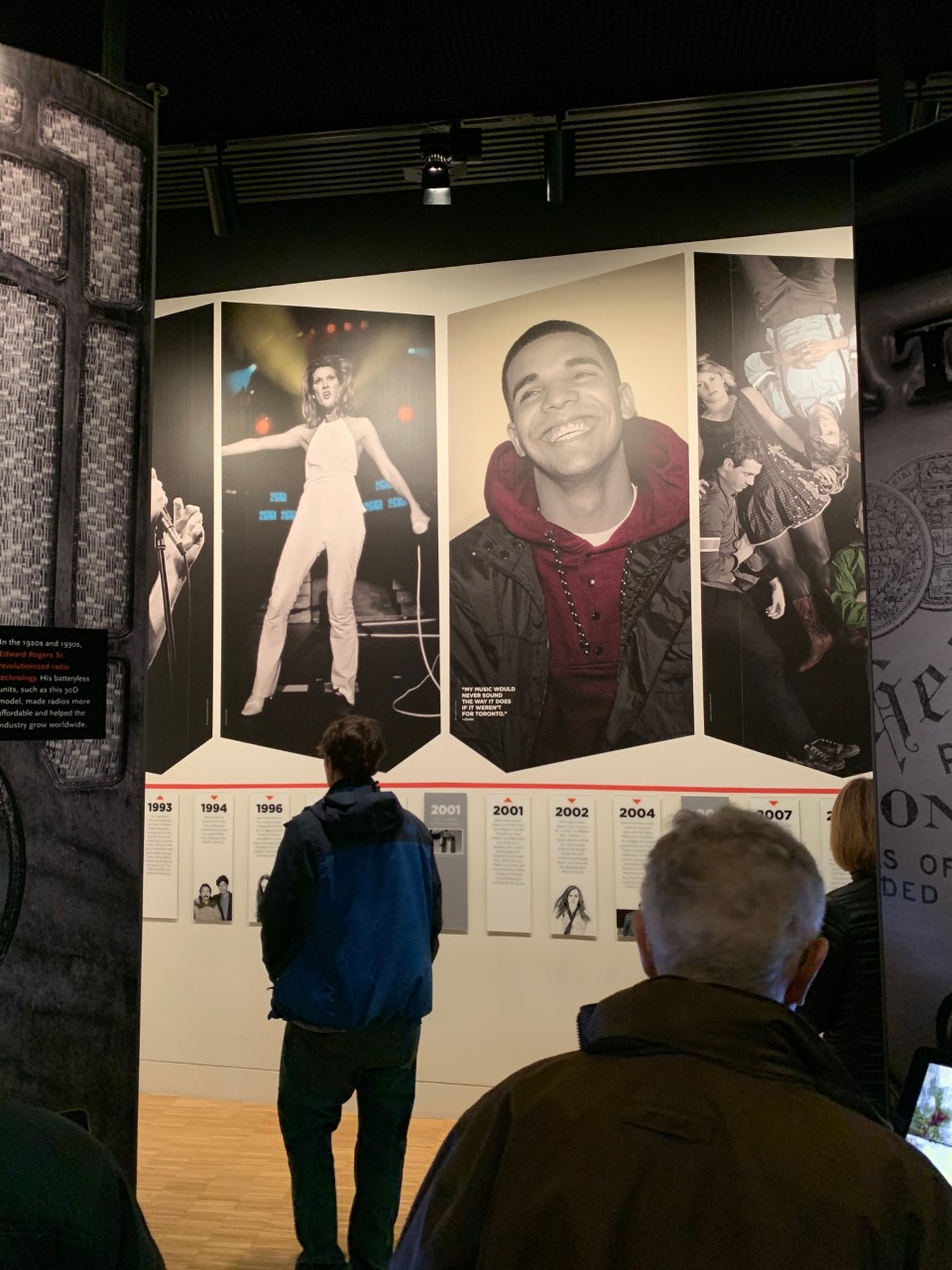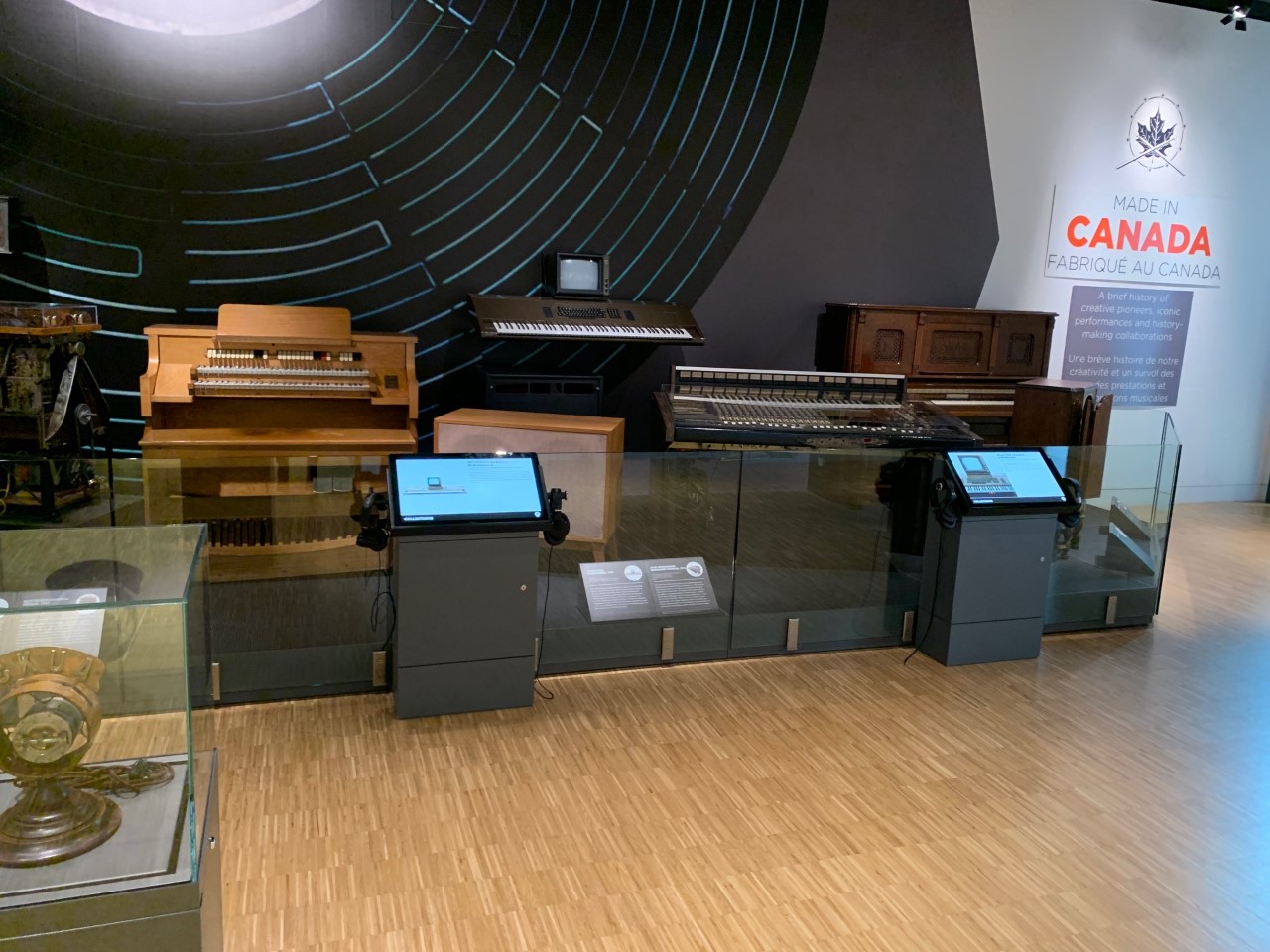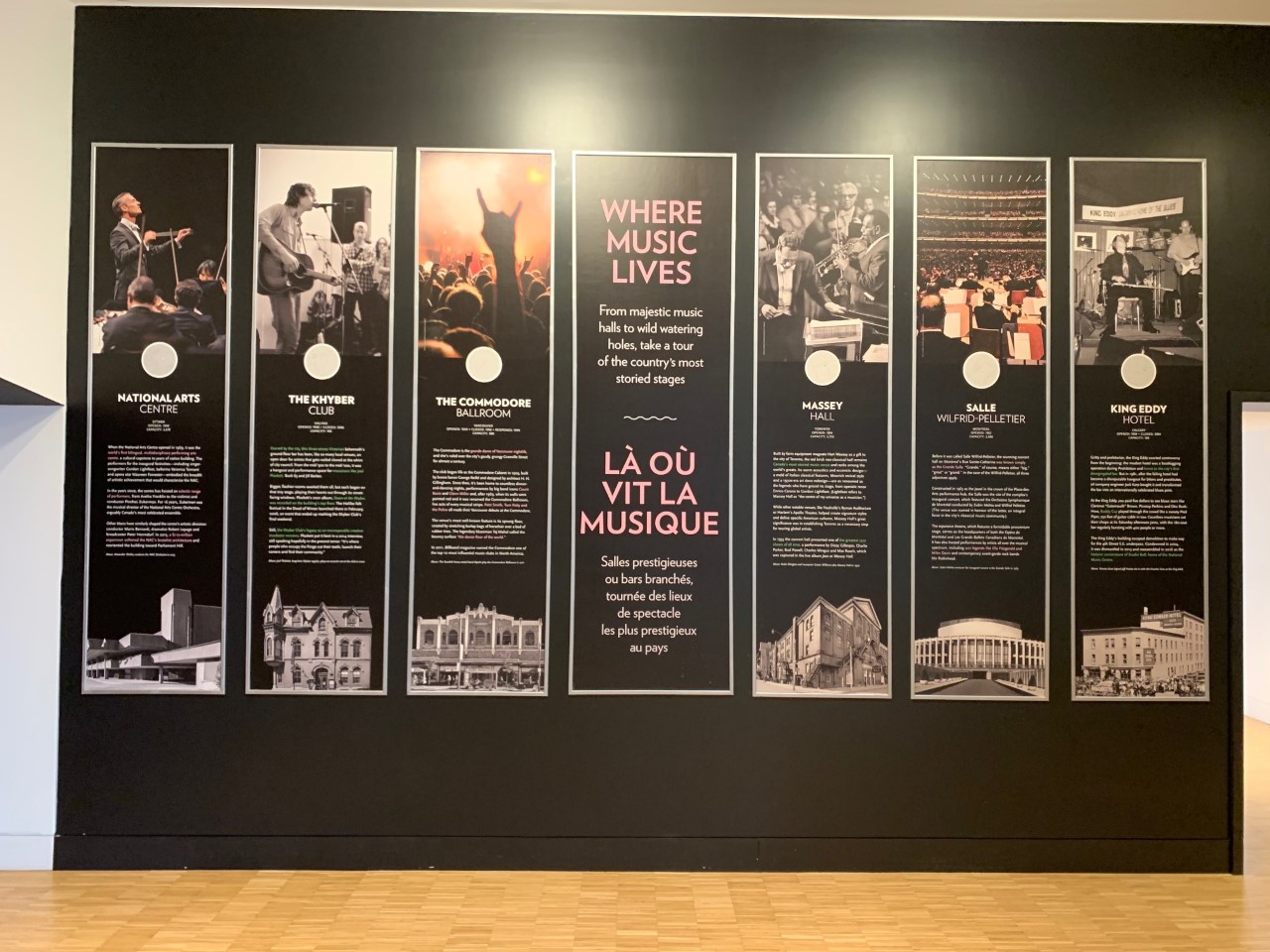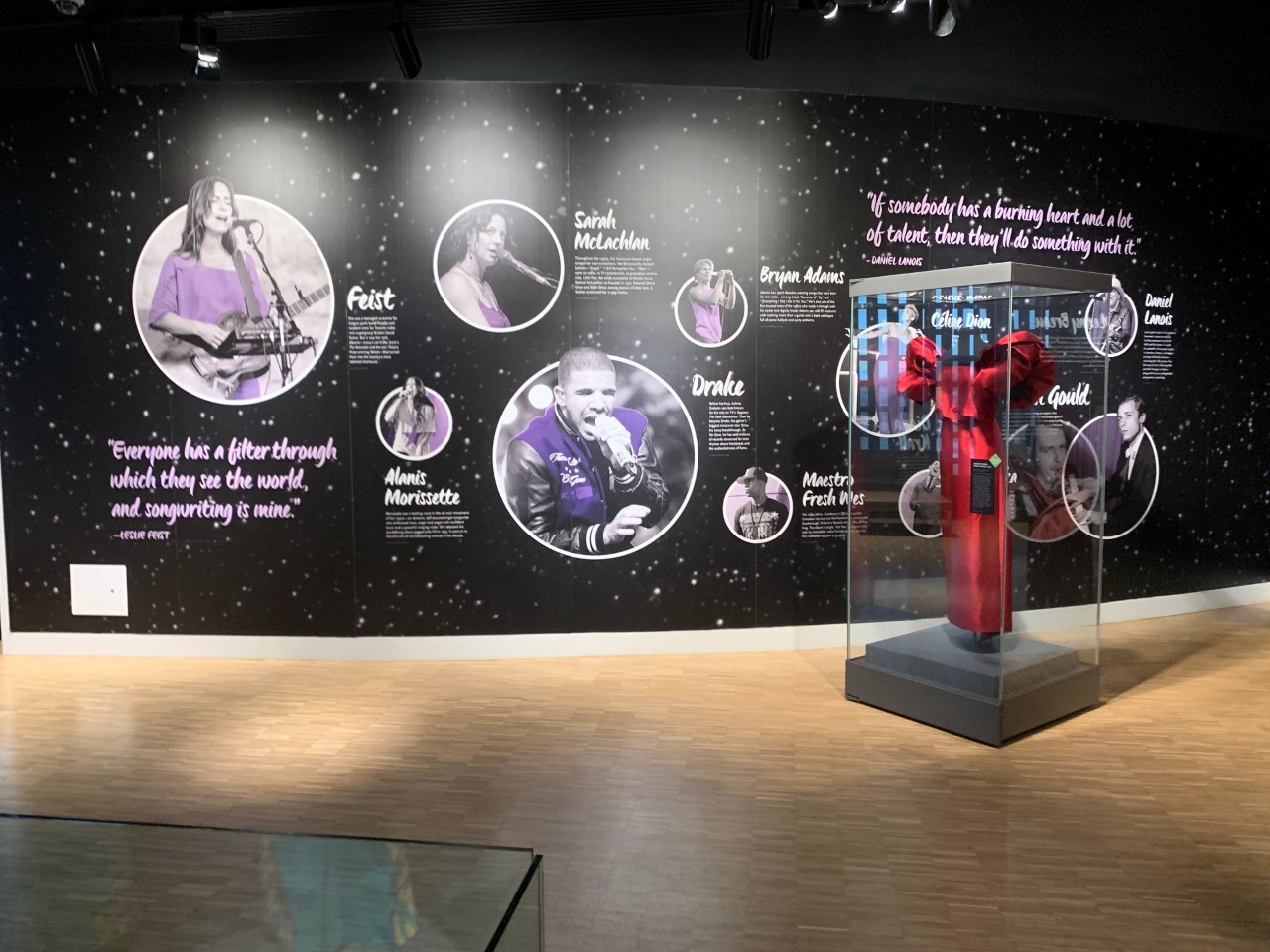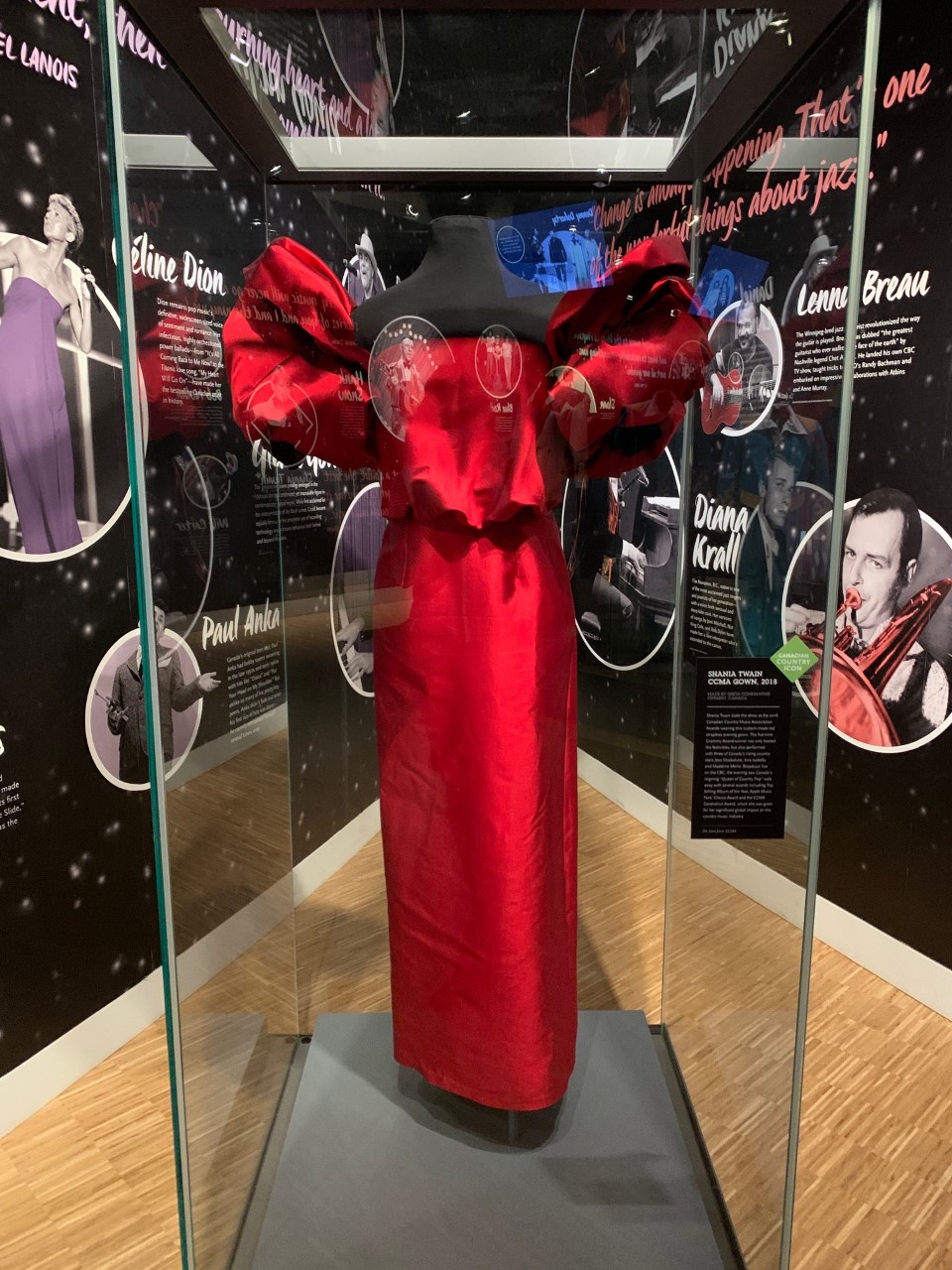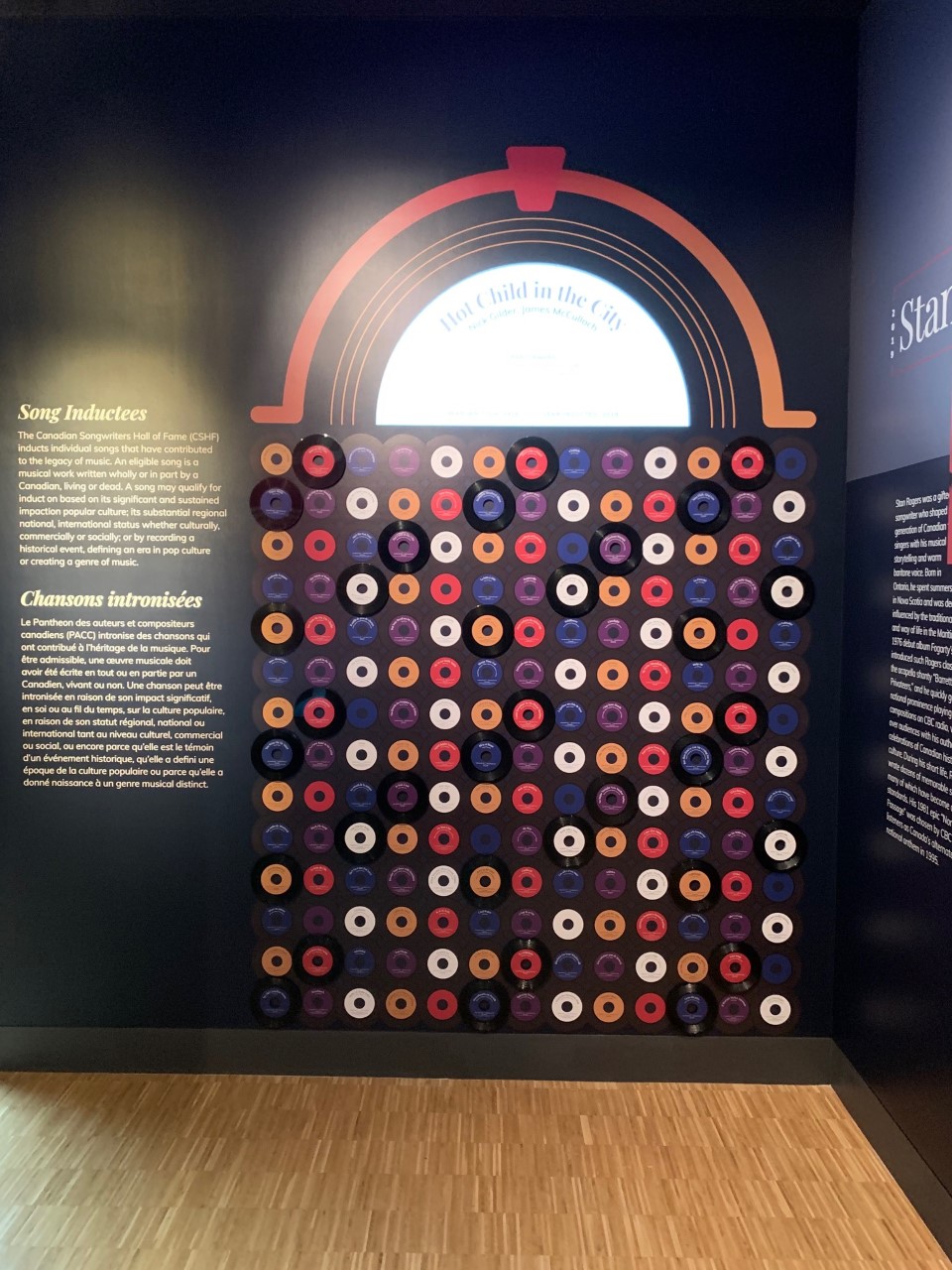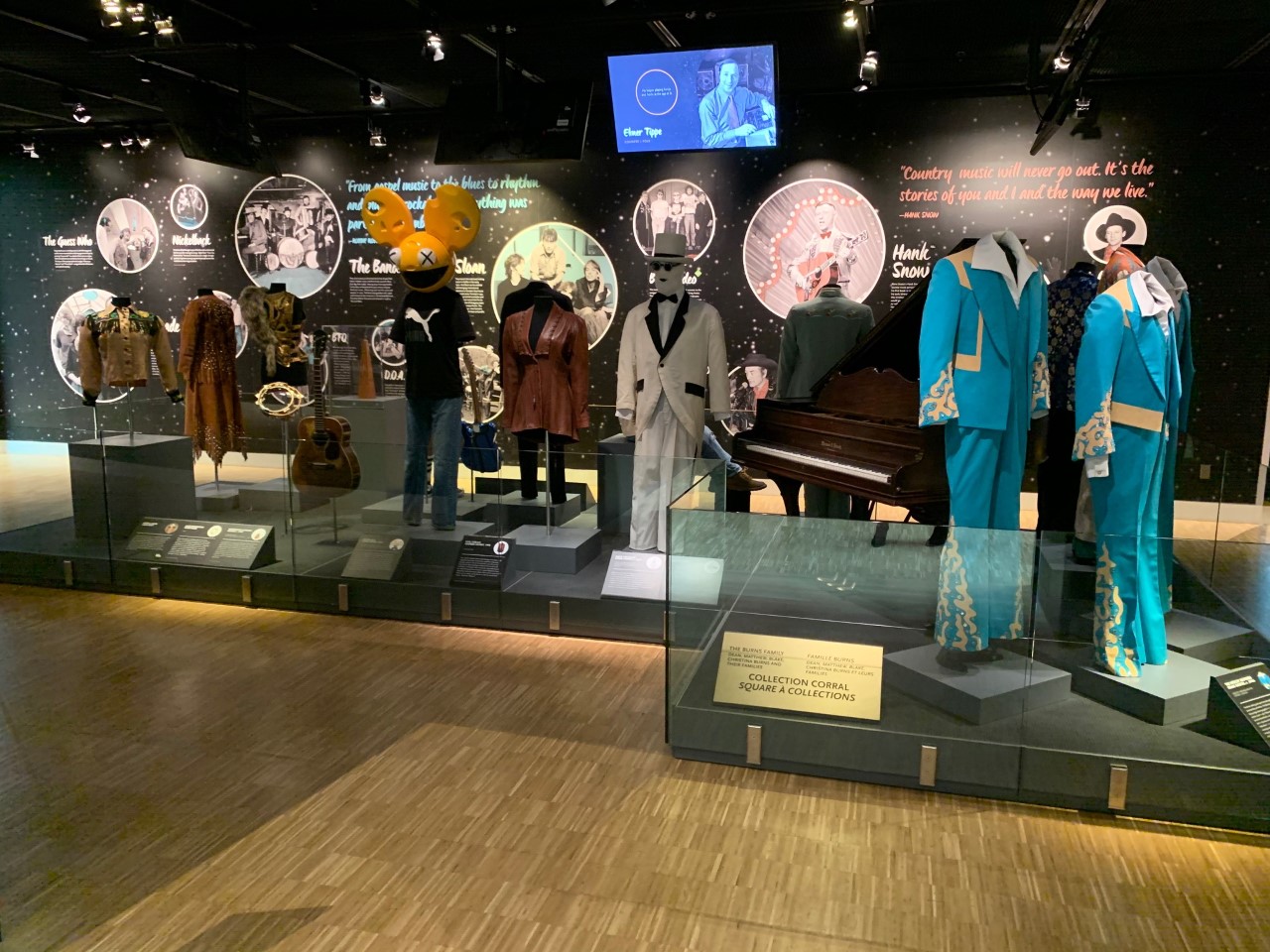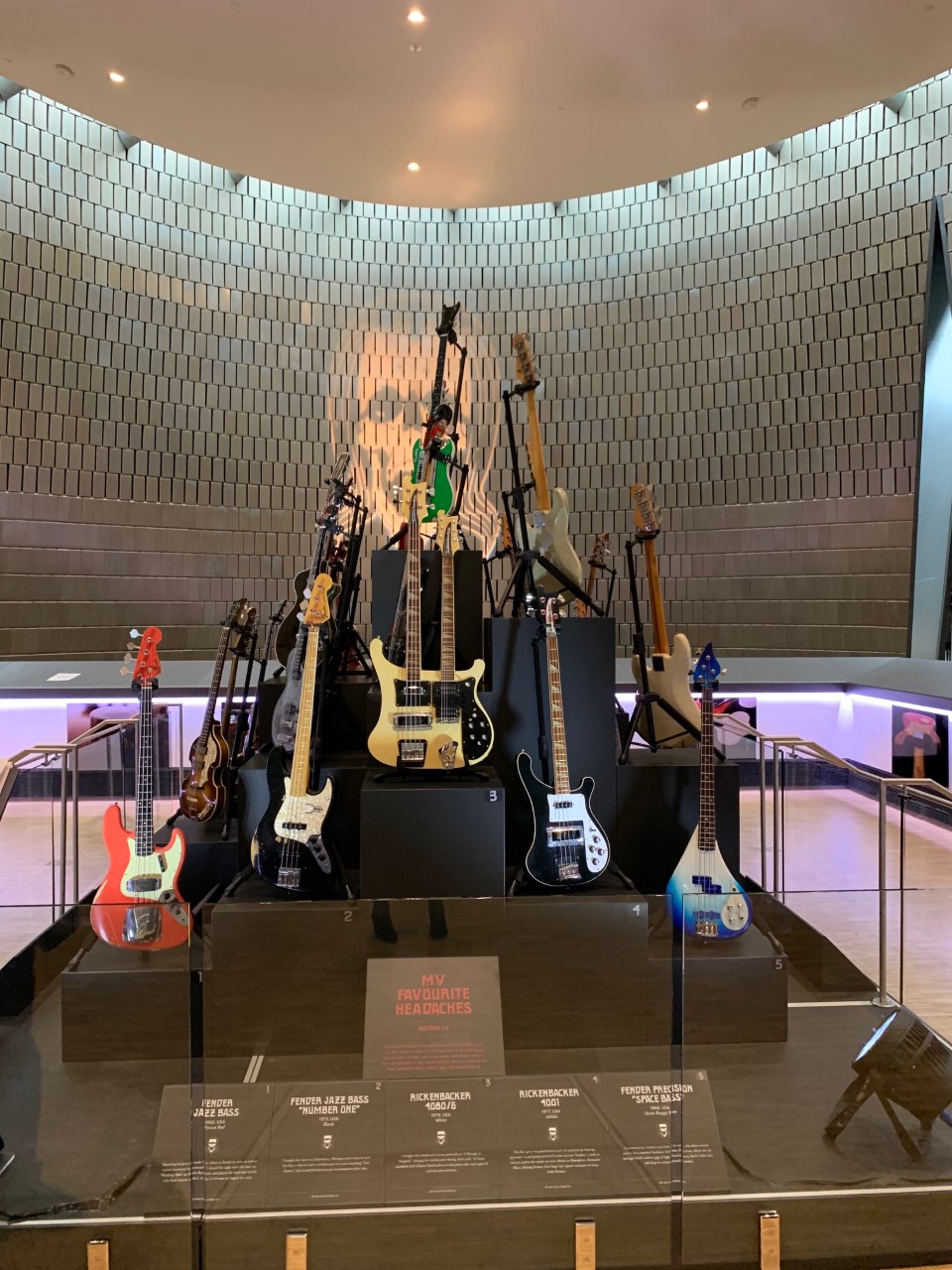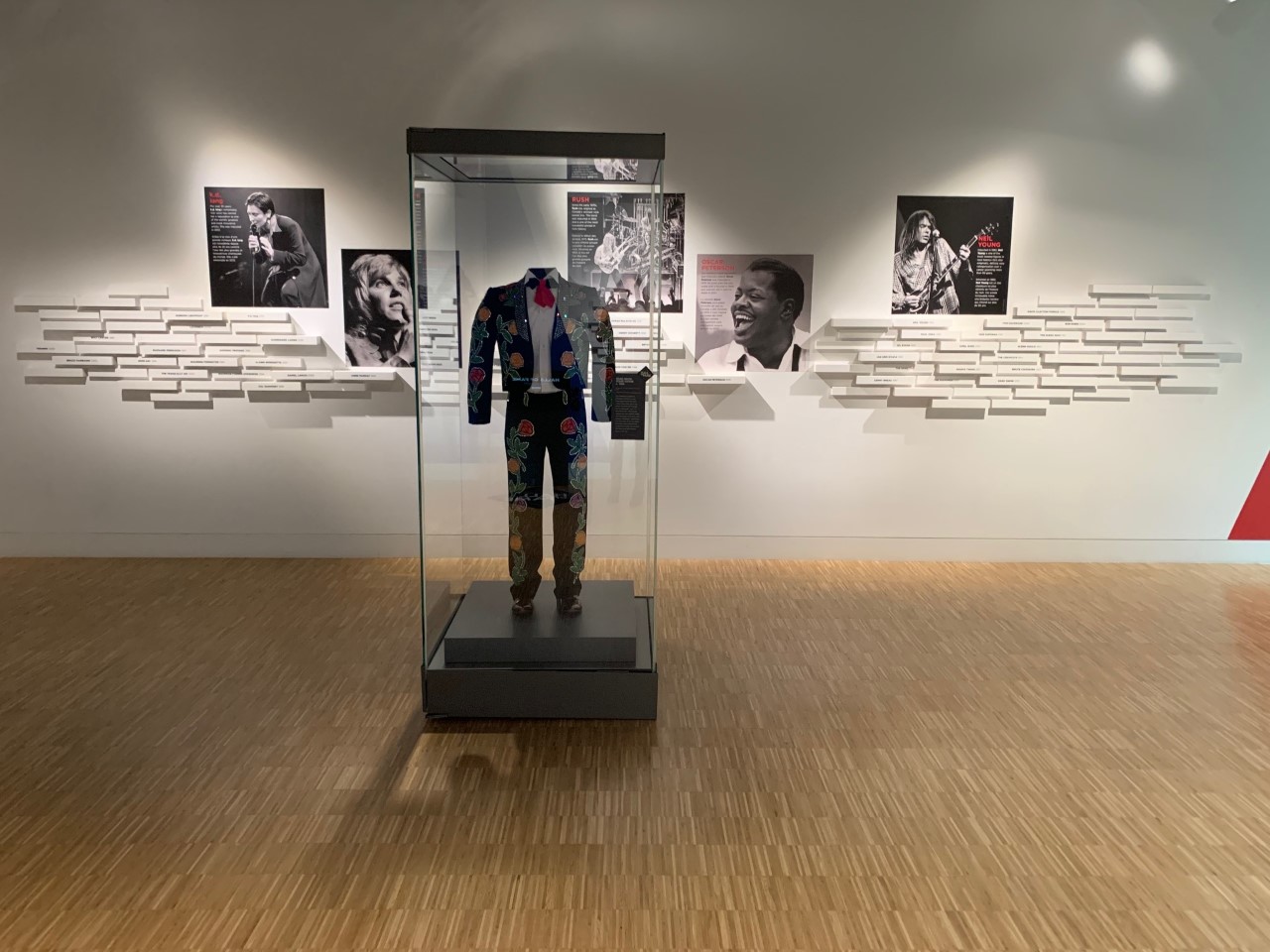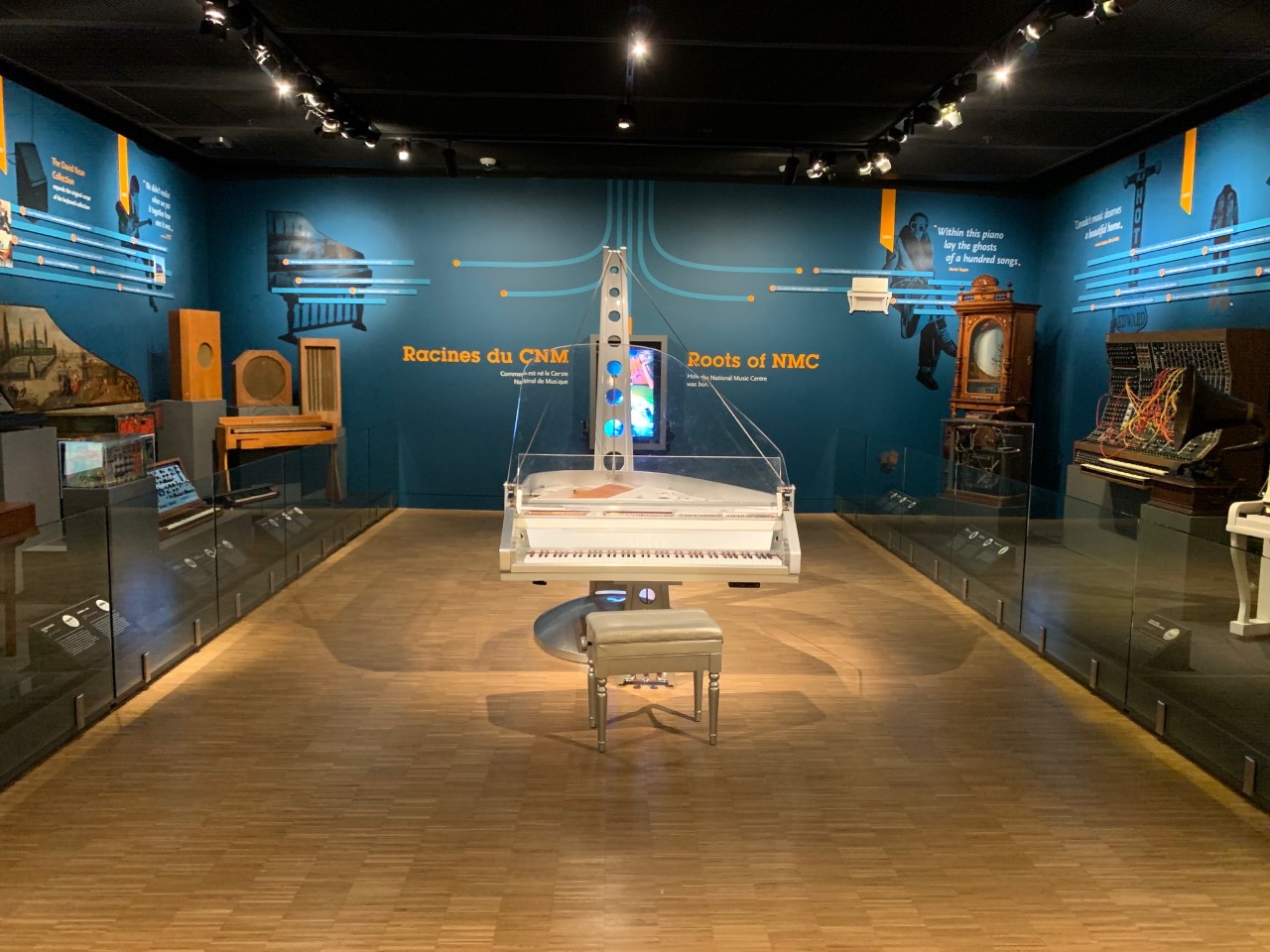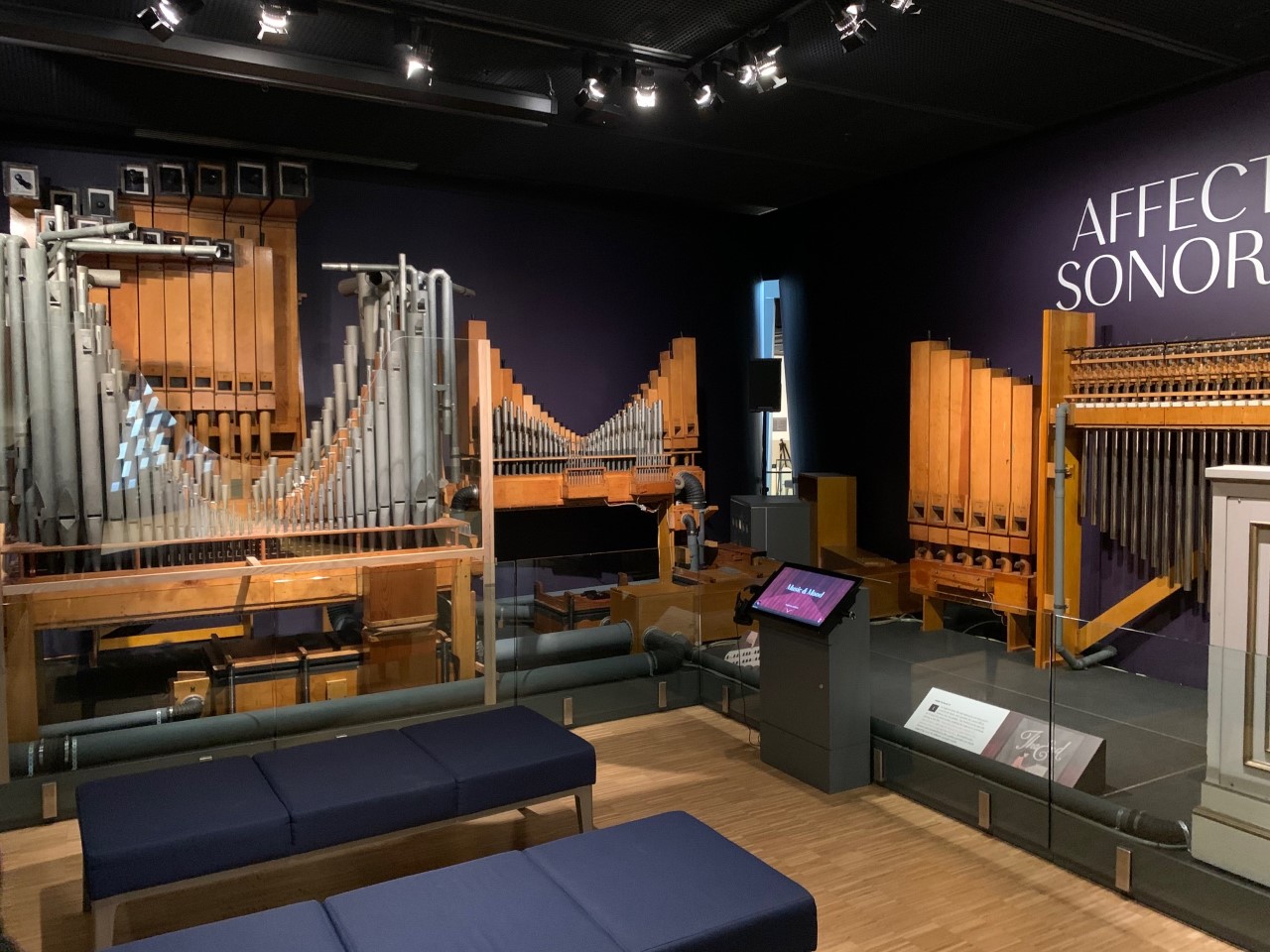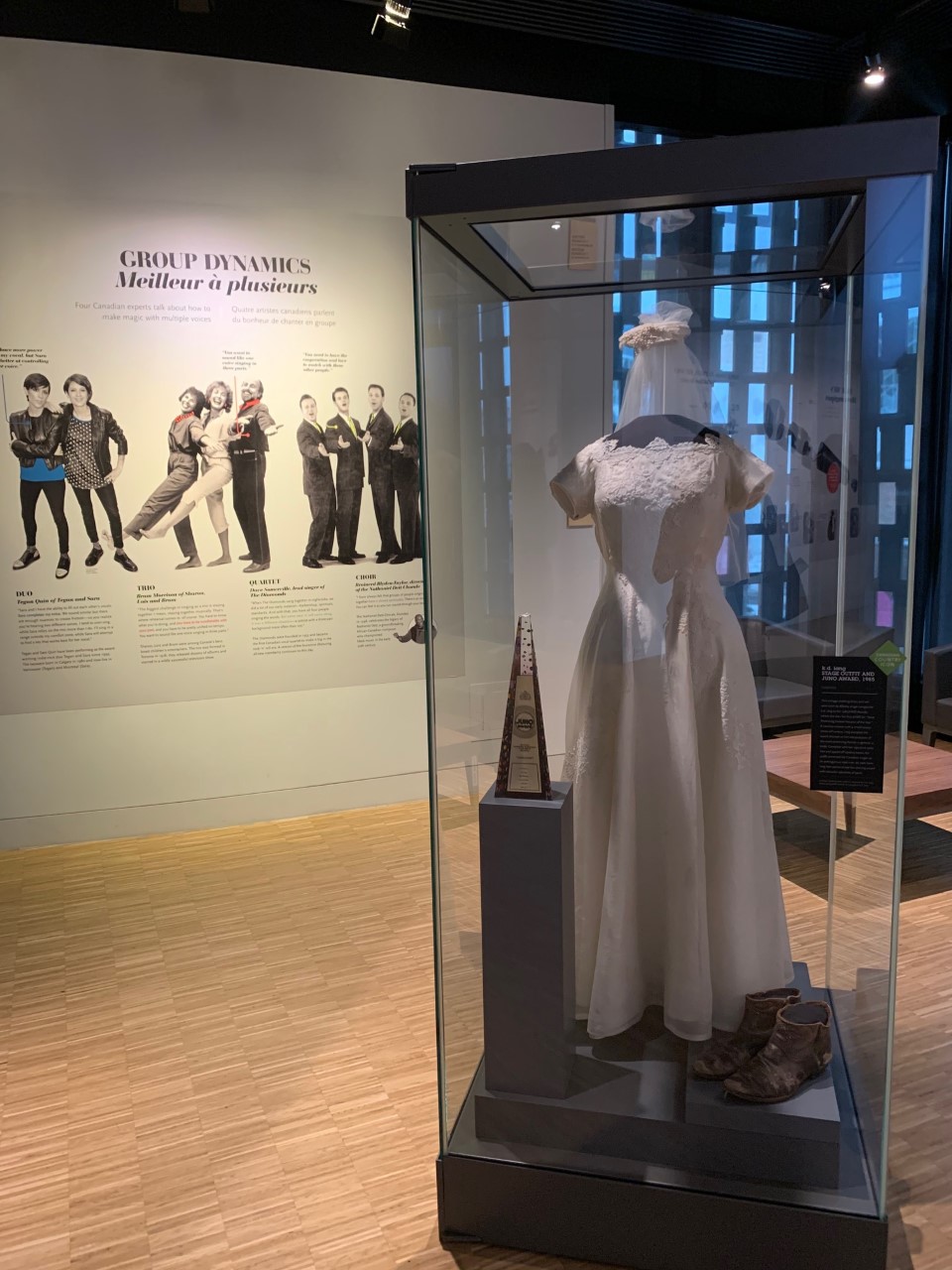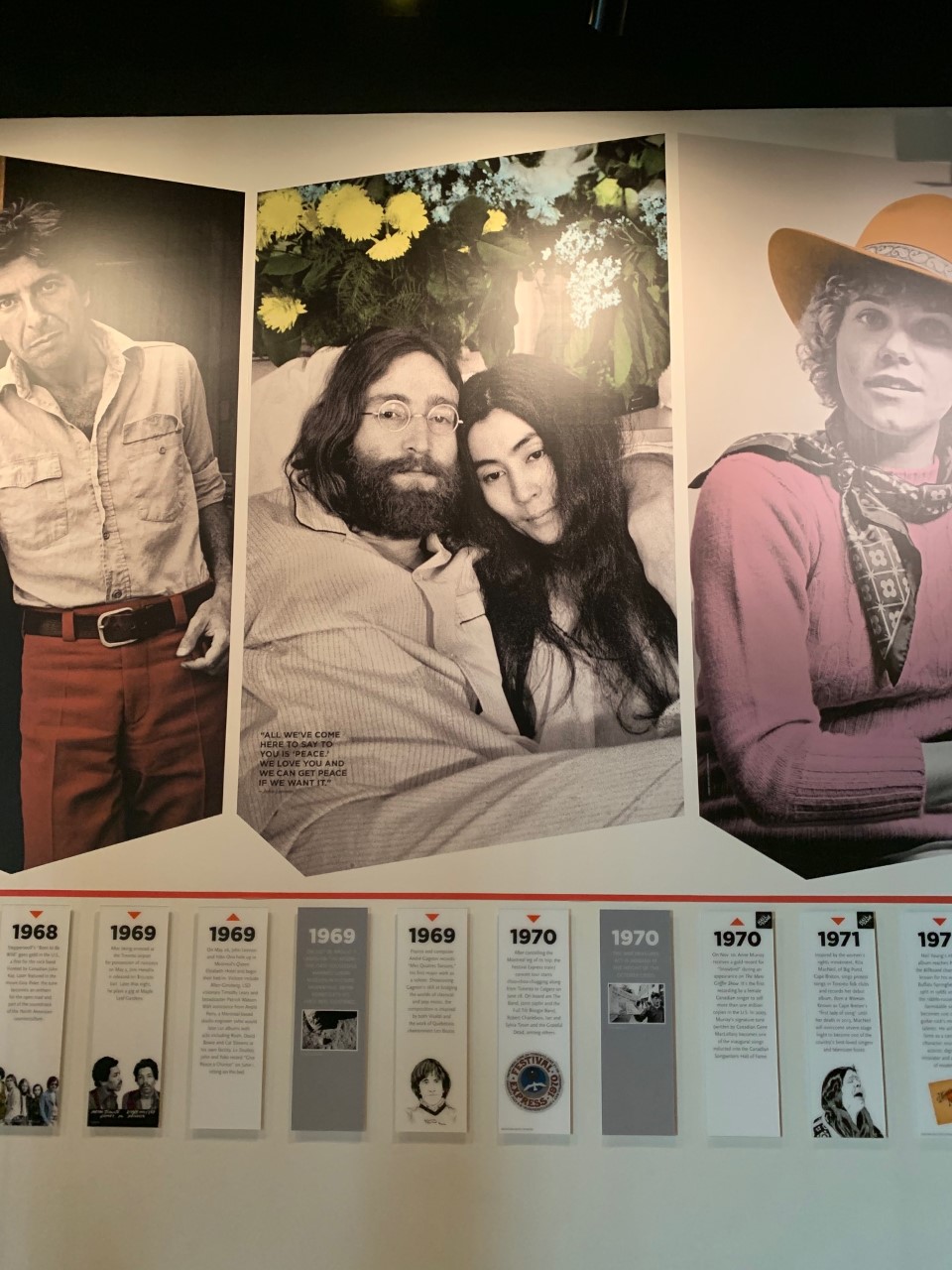 So even with my cold being worse and all, I still wanted to try a brewery on the south end of town called Born Colorado Brewing…brewed right in Calgary, LOL. I ordered myself a 6 flight sampler ($9.49) with an Autumn Amber, Mile High Pale Ale, Arm Candy Milk Stout, Colorado Lite Golden Ale, Chapter 11 Neipa and It's a Kolsch. There's not one I didn't like.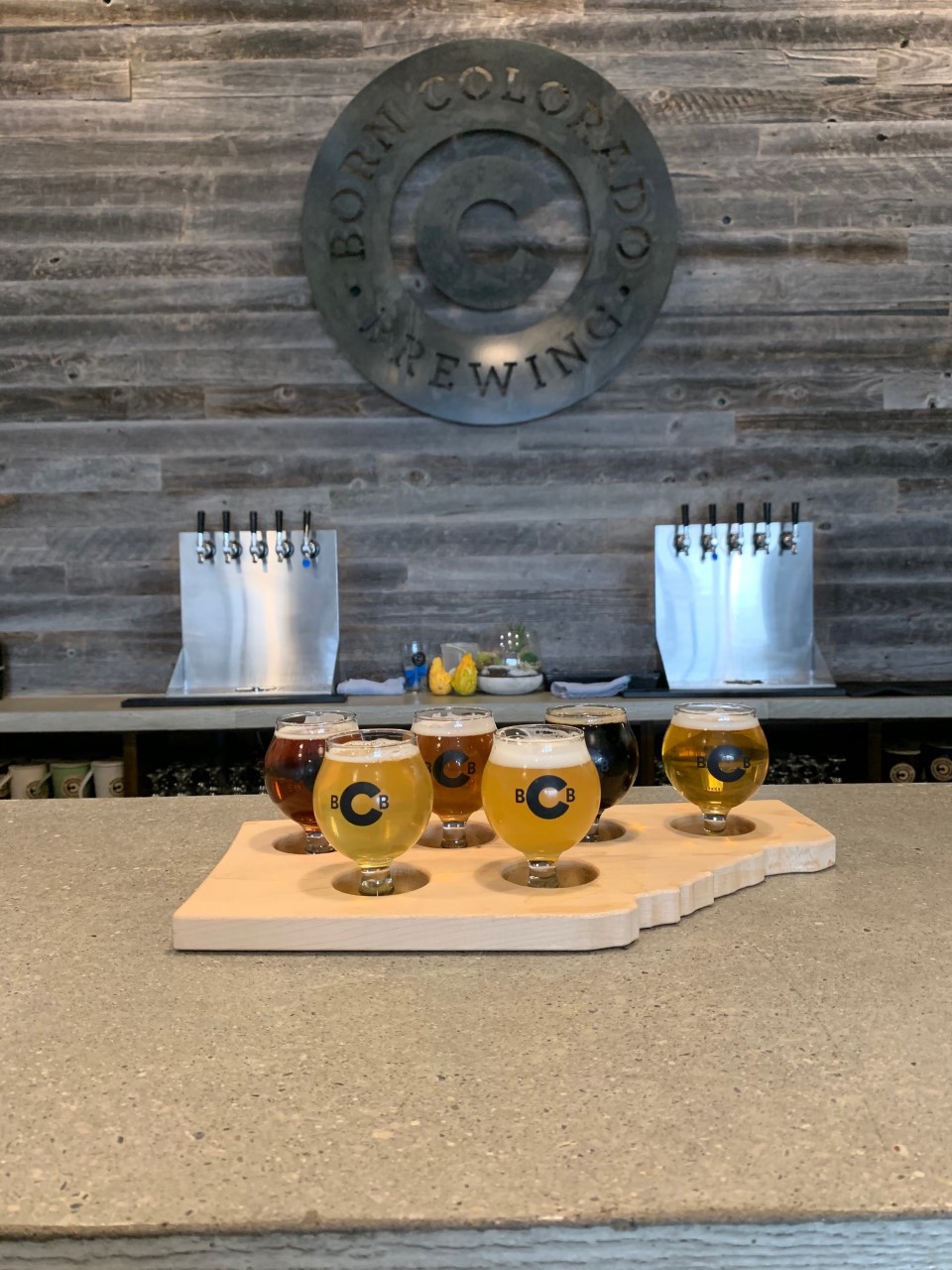 Just as I was leaving, I saw wild rabbits everywhere grazing in the grass. I have no clue where they even came from because it was more of a warehouse area! But there they were, happy as ever.
Back at my Airbnb I slept for another 3 hours. It took everything in my body to lift my head and go grab some Chicken and Vegetable Noodle Pho ($15.43) to go from the Vietnam Palace Grill and Noodle House on the north end of town. This was a very interesting pho, as they added pineapple to the mix! It wasn't too salty either. I also got an Iced Vietnamese Coffee, which was also perfect and not too sweet!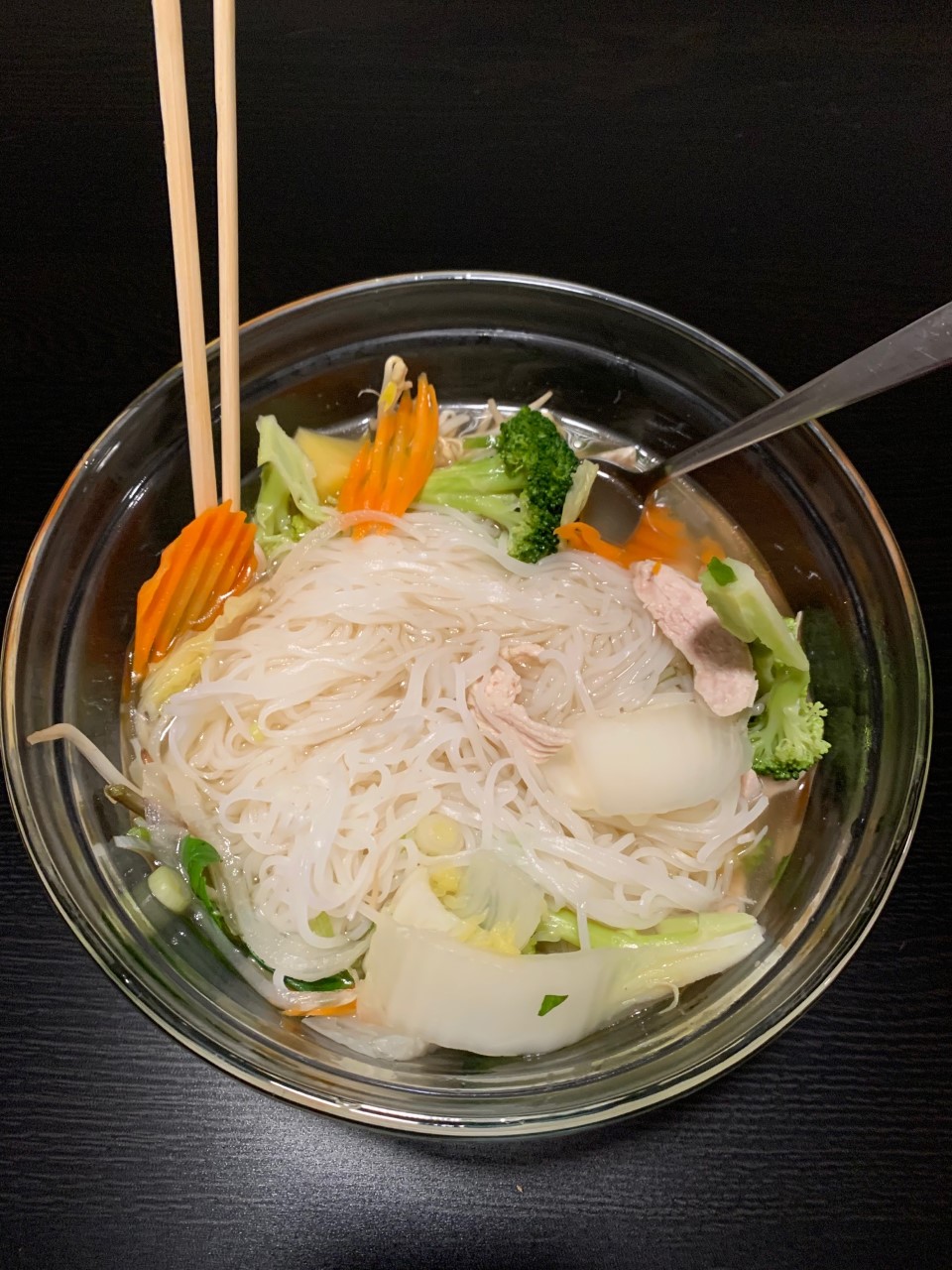 Afterwards, my cold was worse, so I downed some NyQuil and went to bed at 8pm so that I could sleep it off.
Day 4: Monday, October 14
It was time to fly back to LA. This was the first time in 4 days that I felt somewhat better.
I had a 10am flight and stopped at Belgian Beer Cafe for a quick breakfast that consisted of a cup of coffee, eggs, waffles and sausage links ($29). Again, because I still wasn't feeling too well, I couldn't eat the whole thing, but that mixed berry sauce to go on top of the waffles? Mmm…MMM!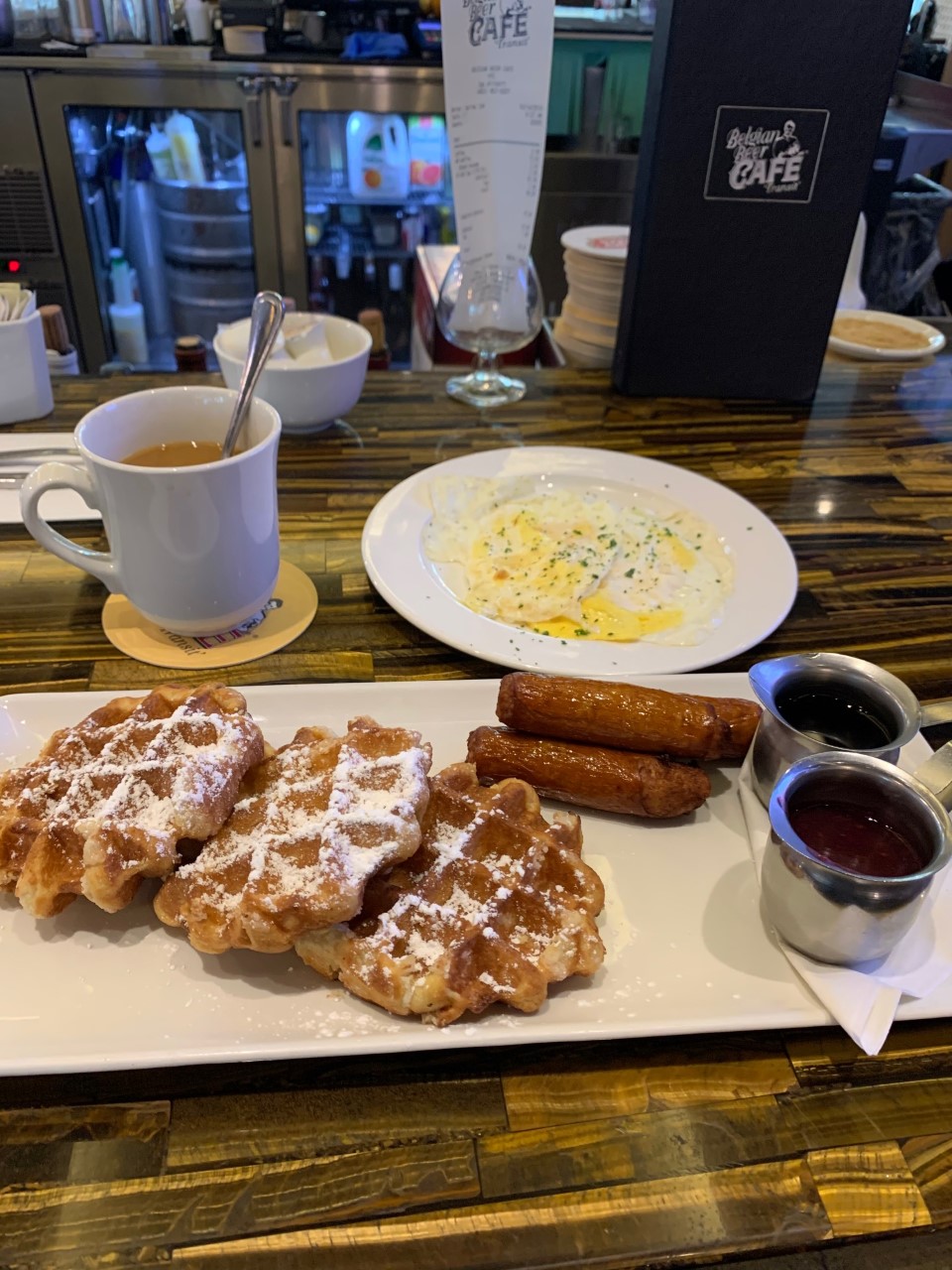 Like I said, if I go back to Calgary and Banff, I definitely want to go in the summer and book a hotel near the lake. Let me know how your experience is if you visit this lovely city! 🙂