Over the weekend, I finally went to Yosemite National Park and Sequoia National Park. I have been wanting to visit these national parks since I first moved to California. I cannot say enough about how gorgeous the scenery is. Even though I am blogging about how beautiful it is, the pictures do not do it justice, these are parks you really have to see up close and in person.
The main reason why I decided to go now is because with some recent events that have happened in my life, I needed to find my center and what better way to do that than to be in nature with peace and serenity? 🙂
Day 1: Overnight in Modesto
It took me about 5 hours to drive from my home in Oxnard to Modesto, which is about 2 hours southwest of Yosemite and where I was spending the night. The city says it all: Water. Wealth. Contentment. Health. Sounds happy to me!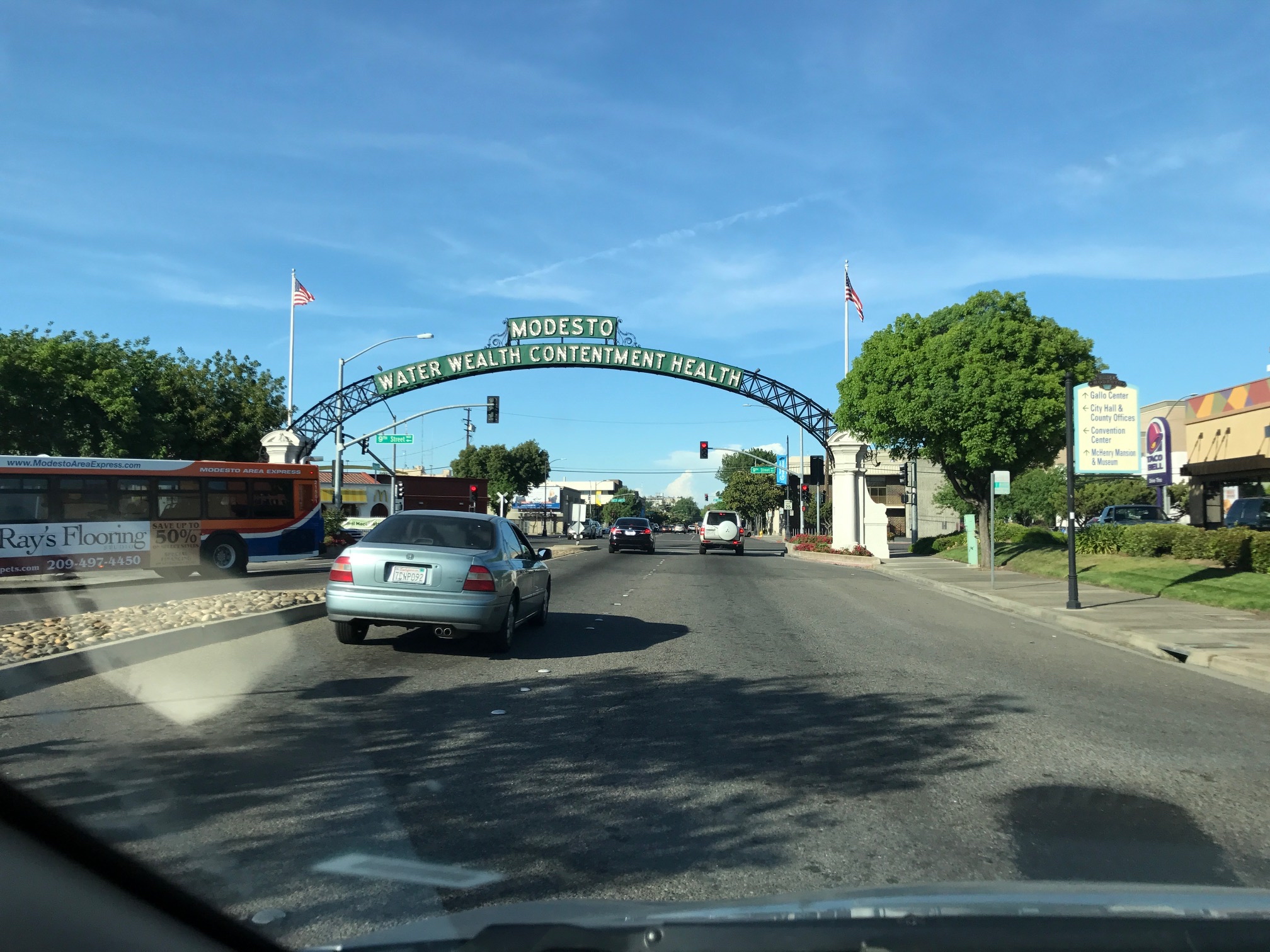 After checking into my hotel, of course I had to stop at some breweries in town! The first was Sandude in downtown Modesto. I ordered a sampler that consisted of an Imperial Milk Stout, Porter, Pear Hard Cider and Hibiscus Saison. I loved them all except the Imperial Milk Stout, I was really surprised that it tasted so sour! Most Milk Stouts I have had taste sweet, so I don't know!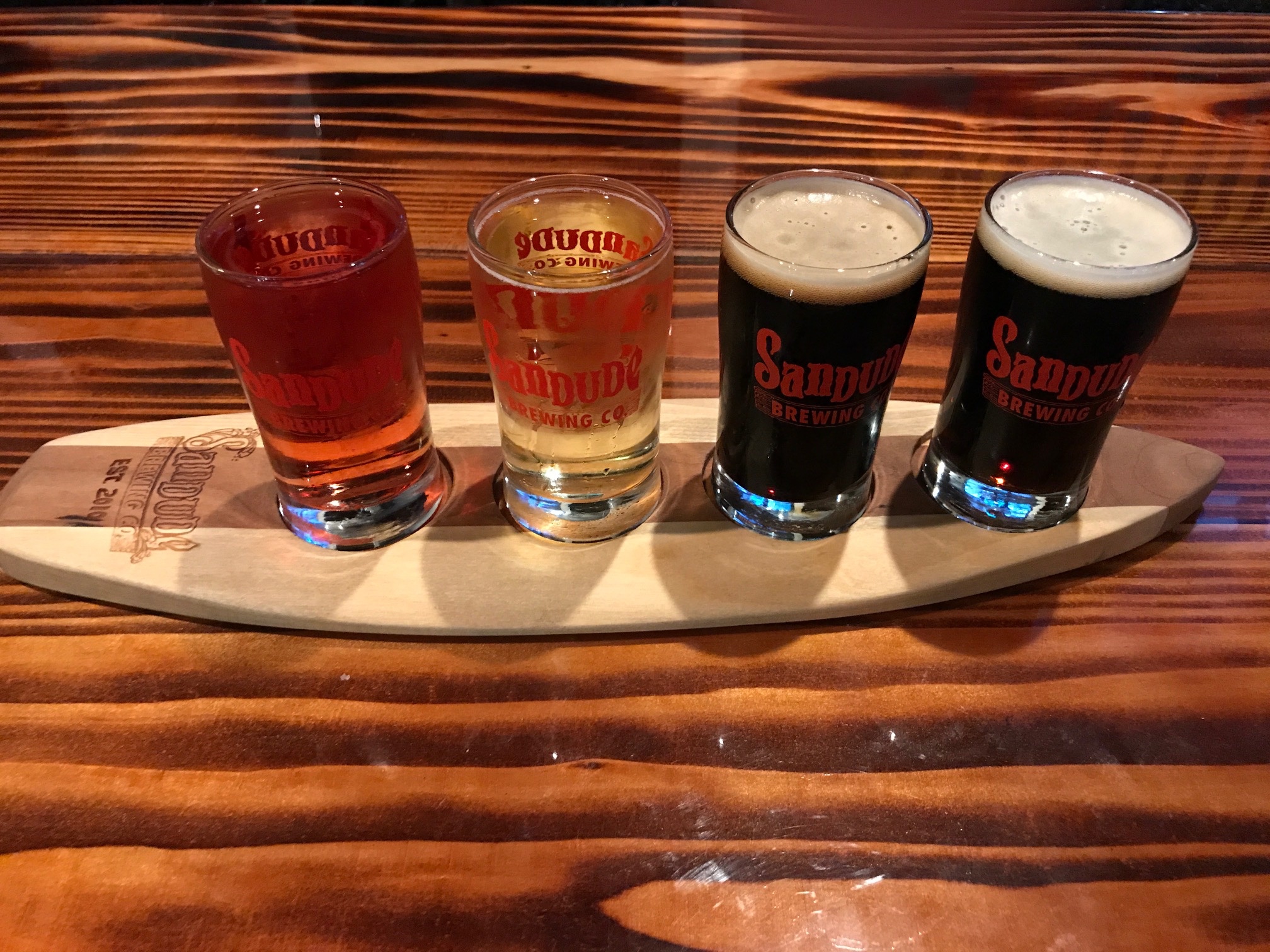 The second brewery I went to was Commonwealth, which was literally next door to Sandude. I was starving  by this time, so I ordered a Greek Salad and a unique beer that I was dying to try called the Camp Fire Stout. OMG you guys, it was to die for! It tasted like a Smore!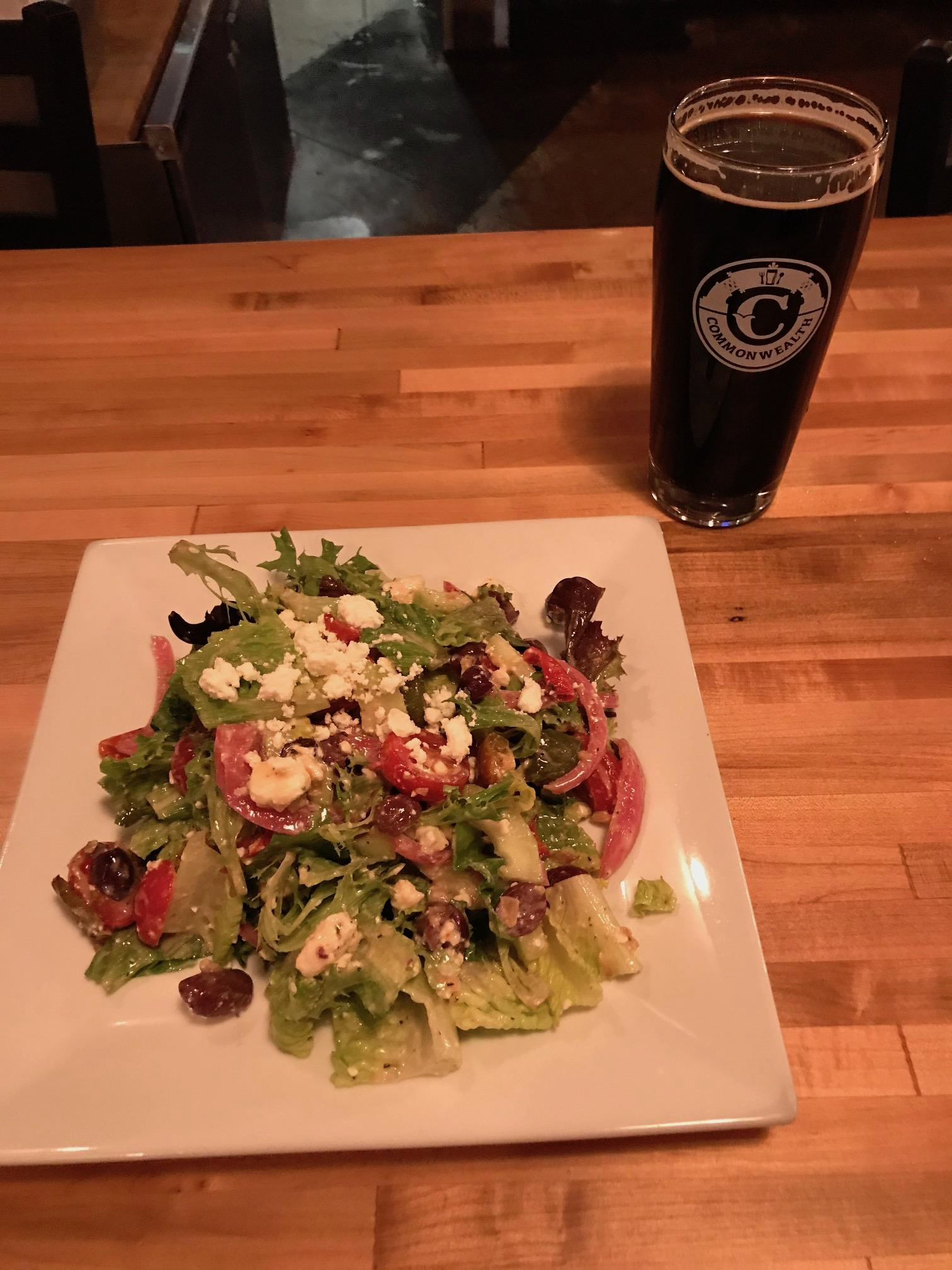 Day 2: Yosemite
The best way to get to Yosemite from wherever you are coming from is to take Highway 120. On the way there you pass through the Stanislaus National Forest, which encompasses 898,099 acres on the western slope of the Sierra Nevada Mountains.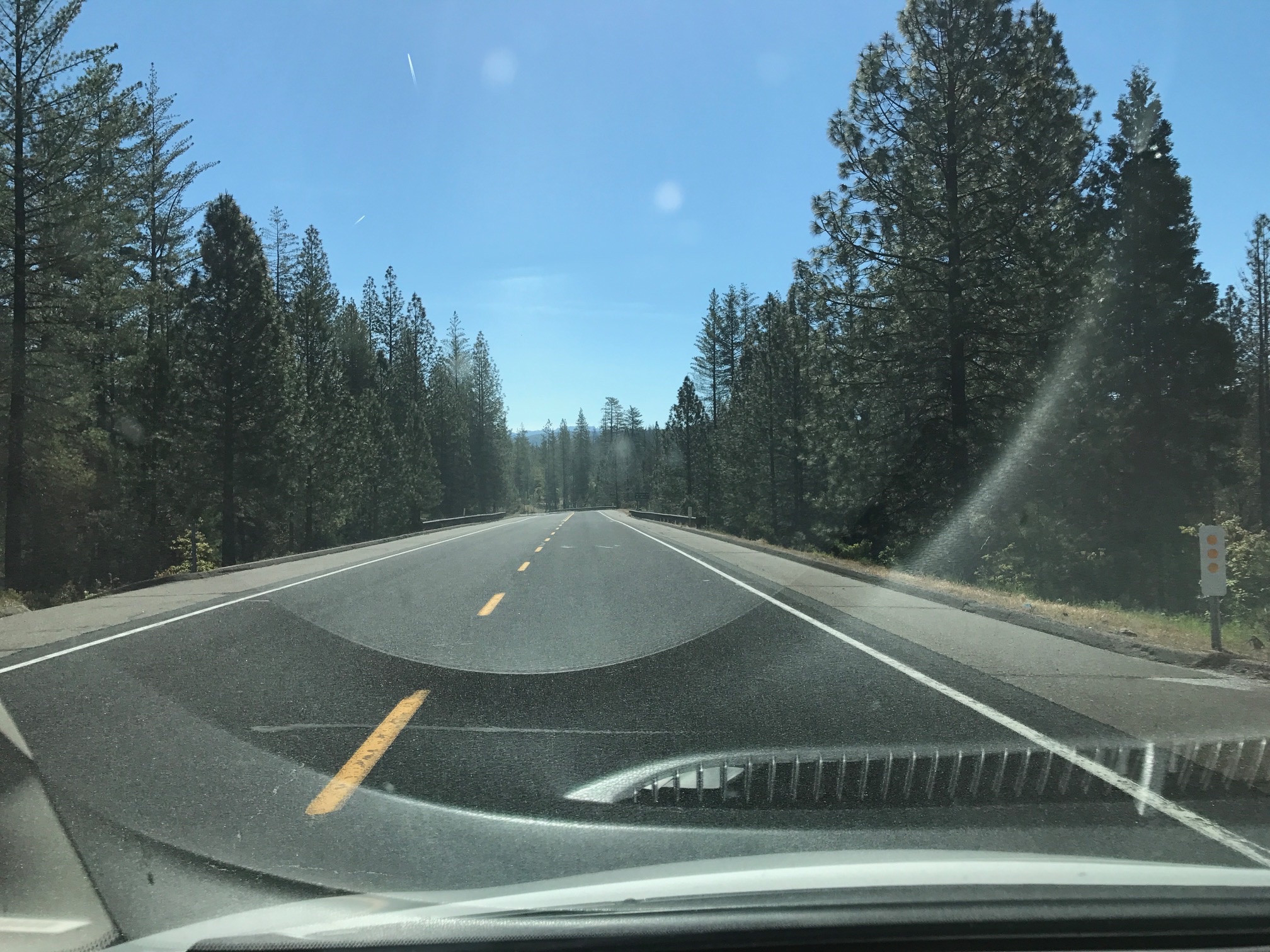 Right before you get to the Yosemite's main entrance, you can stop and take you photo with the park sign. At this point, you are at about 6,000 feet above sea level.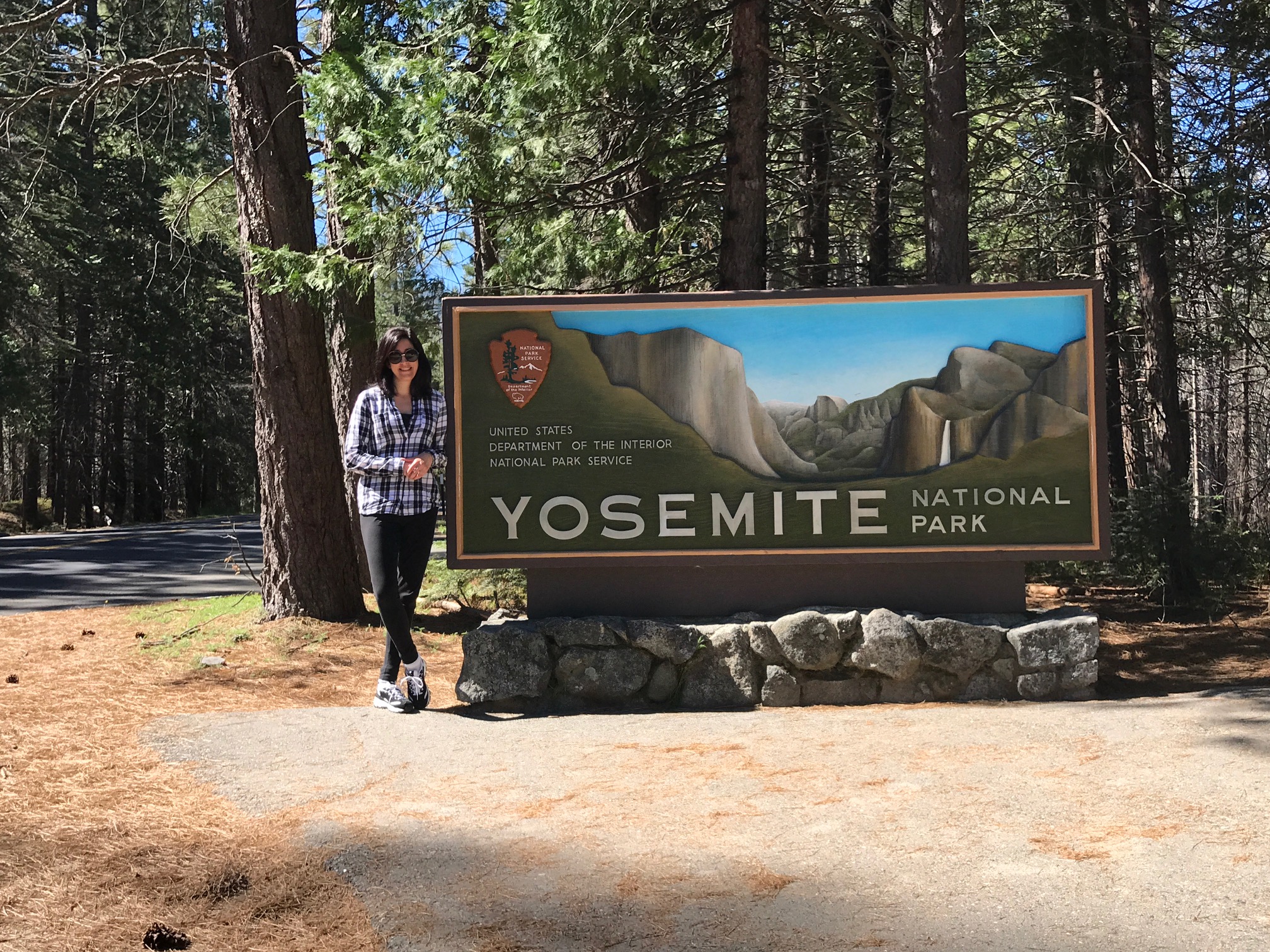 So I get up to the main entrance expecting to pay my $30 fee to enter the park. To my surprise, there was no attendant on duty and a sign that said to pay the fee once you left the park. Sounds good, I thought! Something else that is important to note: you can get cell phone reception in the park, but it is sketchy here and there.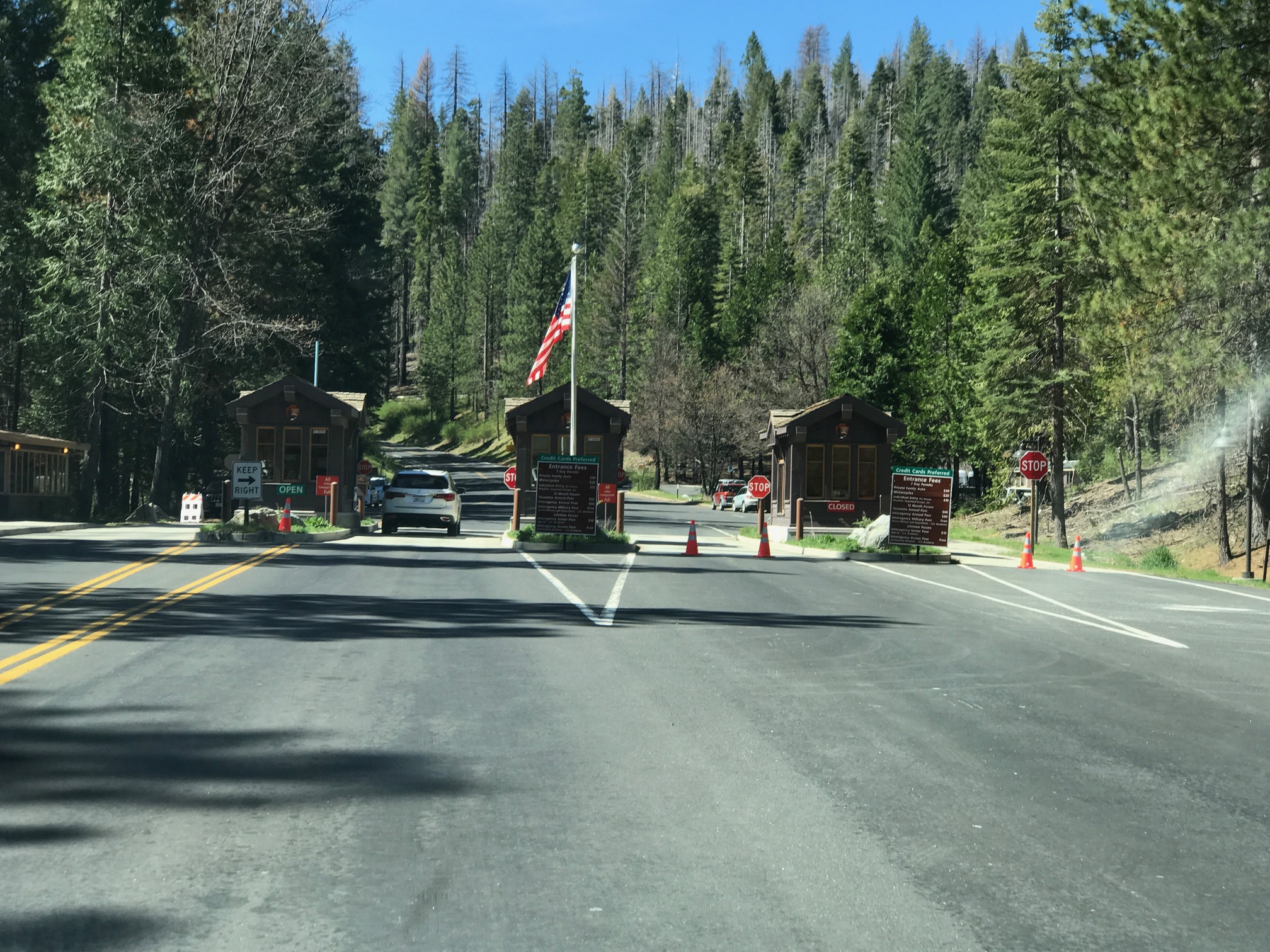 After driving many curves and different speed limits for about 20 minutes, I finally got to Glacier Point and viewed the Half Dome.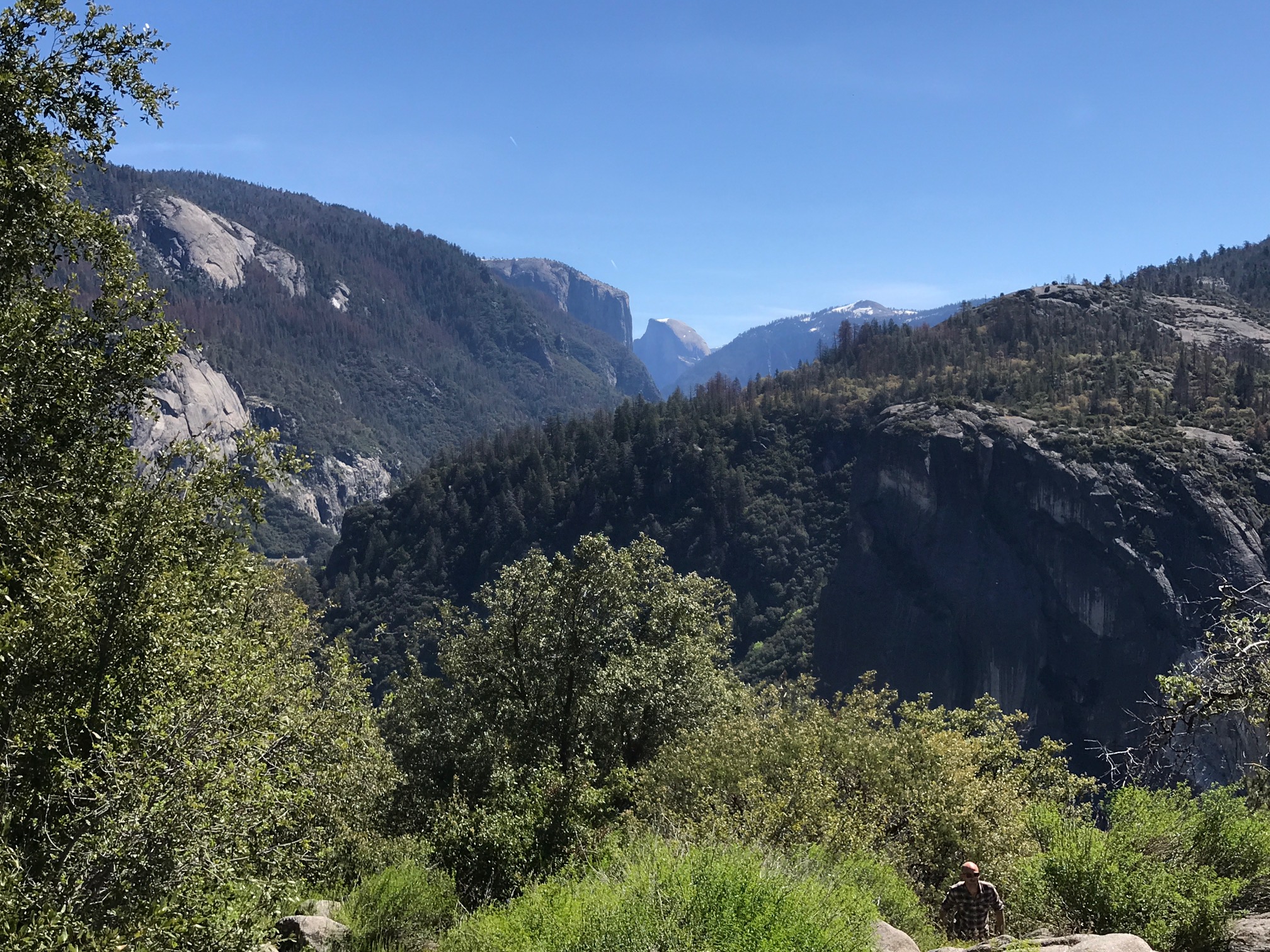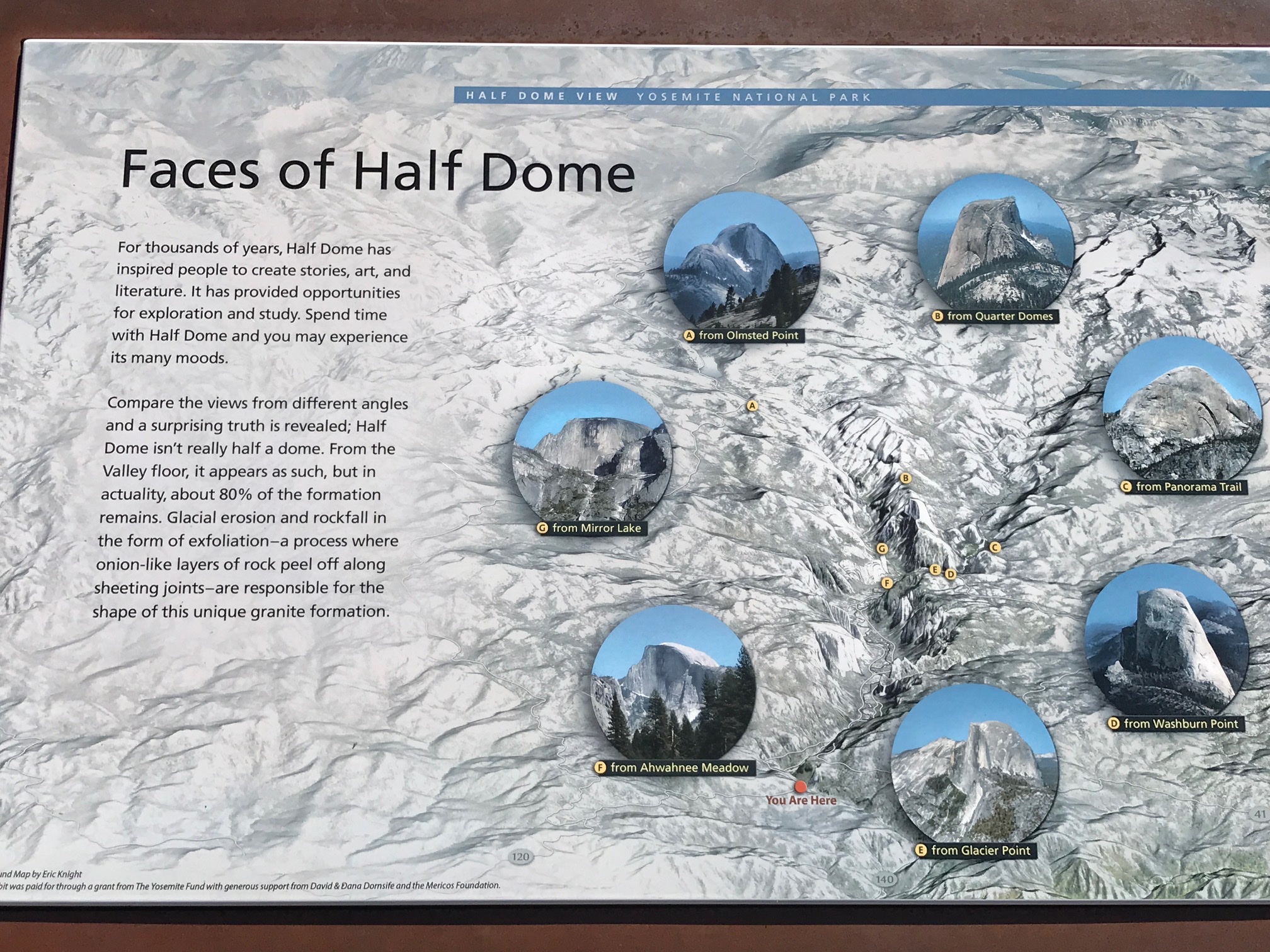 I made my way down and came upon my first waterfall, the Vernal Waterfall. I love waterfalls and the sounds they make. According to the National Park Service (NPS) website, Yosemite's waterfalls peak runoff typically occurs in May or June. With all the rain we got over the winter, it was the perfect time to go! I then took a couple scenery photos before I headed down to the main road.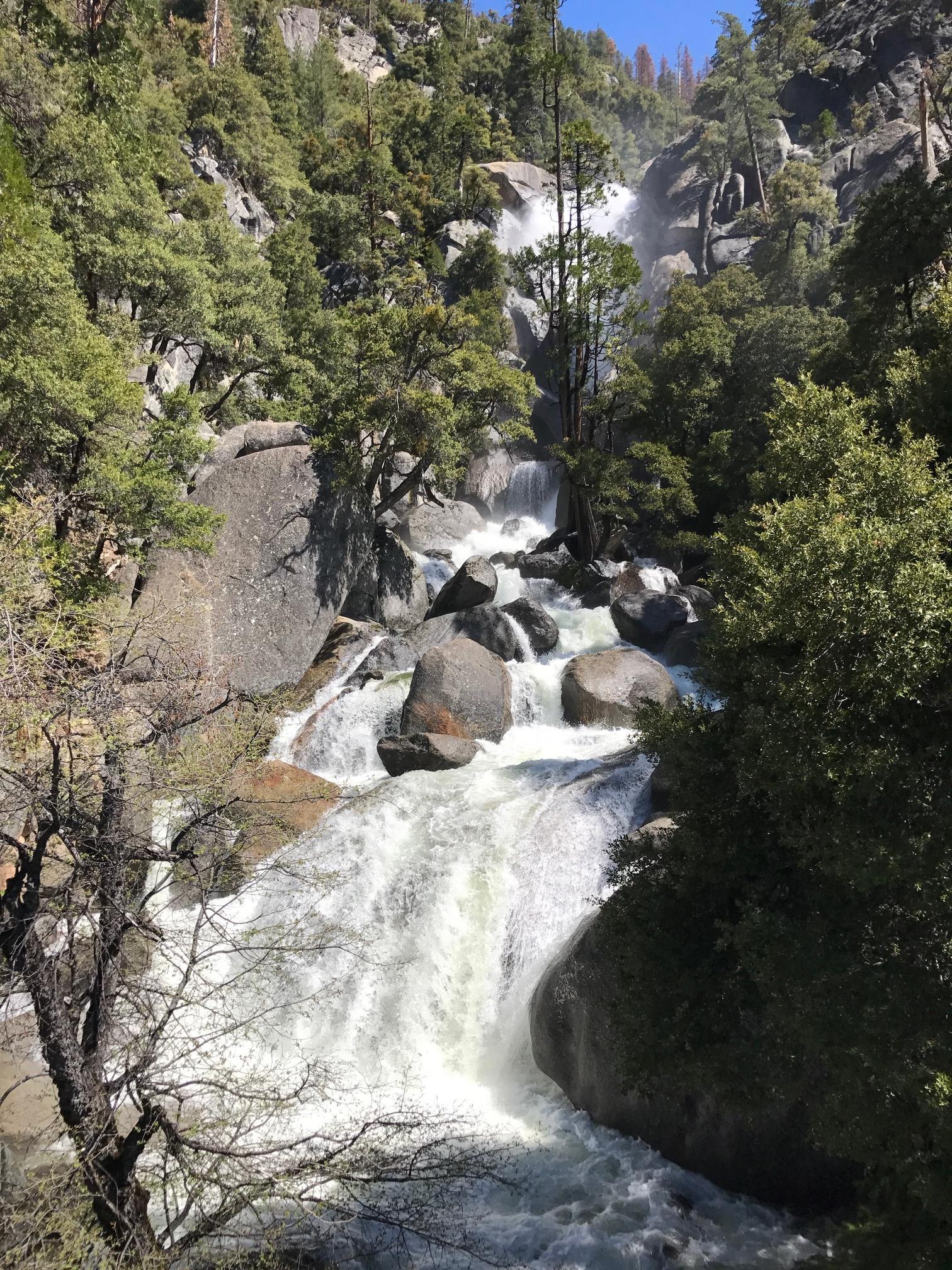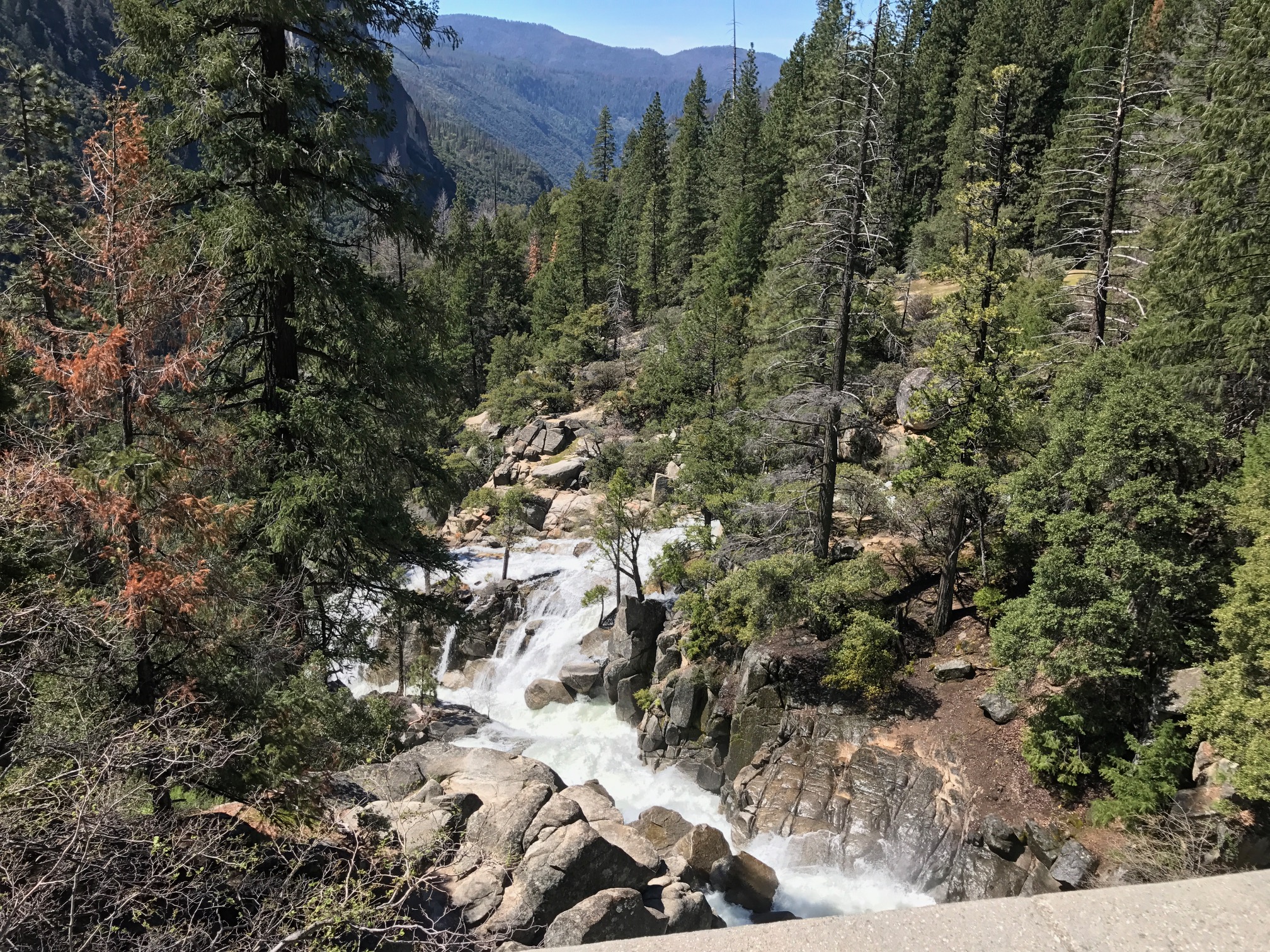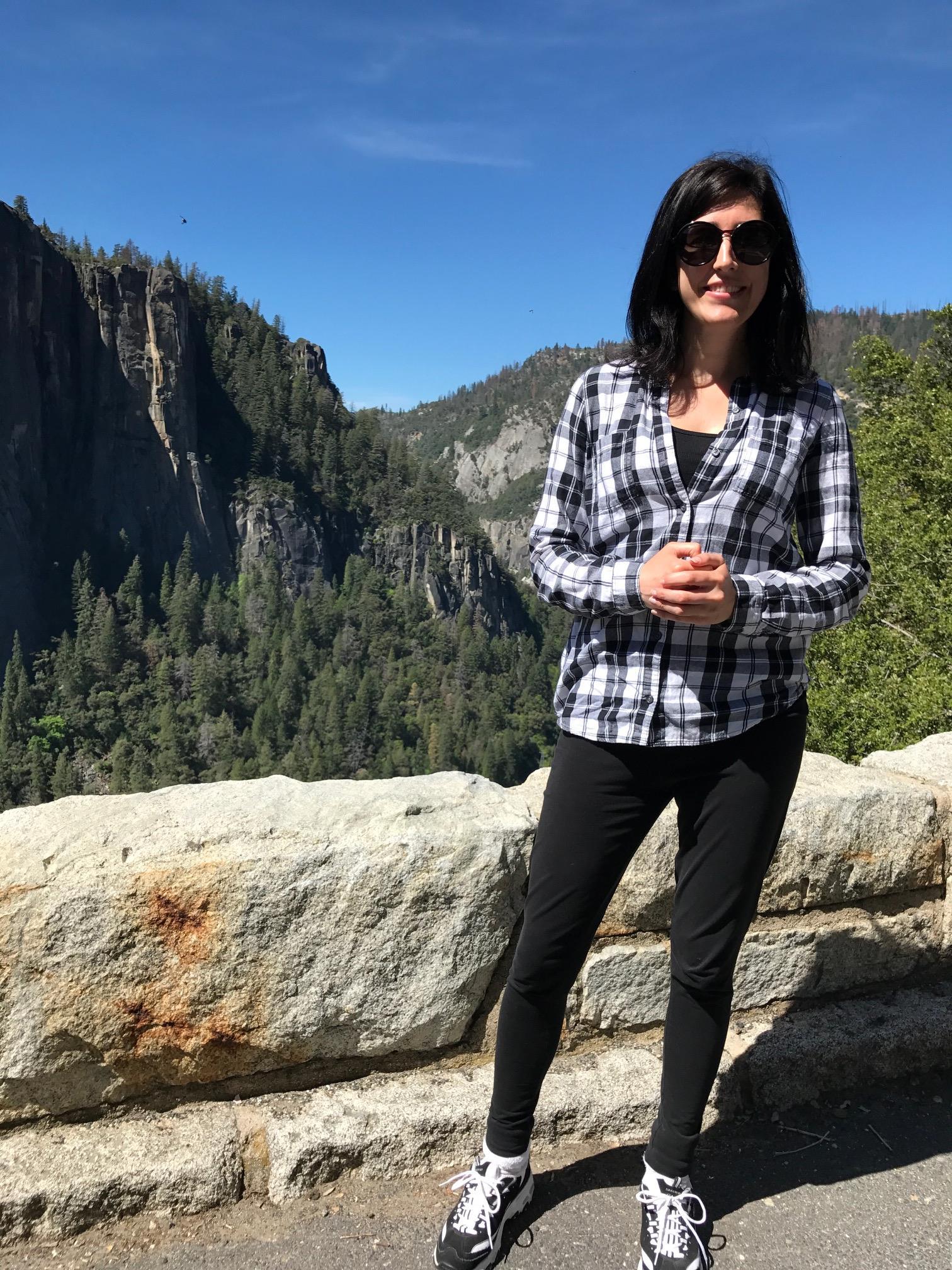 You can see the Nevada Falls in the background on this photo below taken from Glacier Point.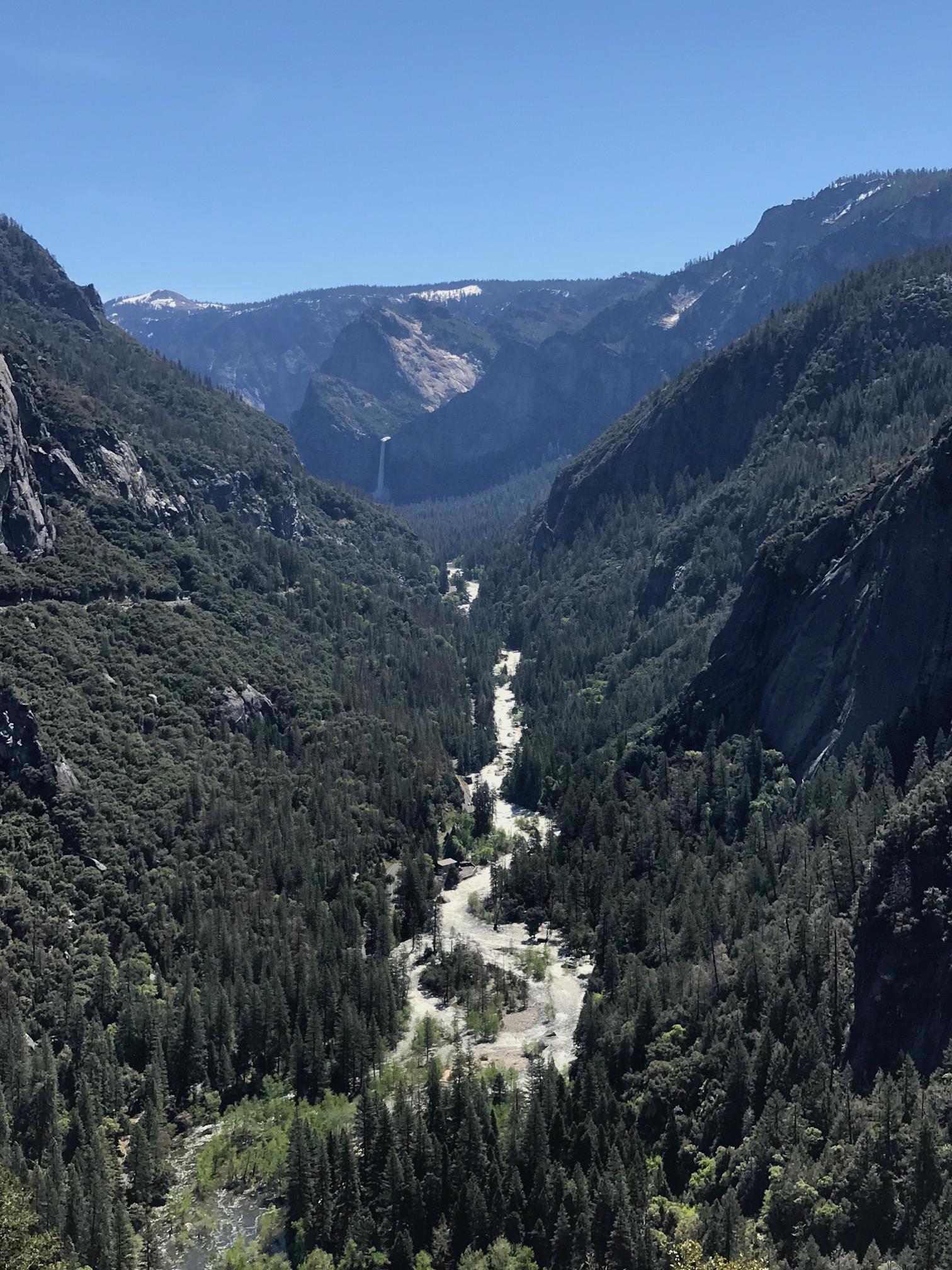 As I drove down, I went through some construction and flooded areas. Because of all of the rain and snow that we got, flooding had occurred. Once I got through it, I finally saw my second big attraction, a rock formation called El Capitan.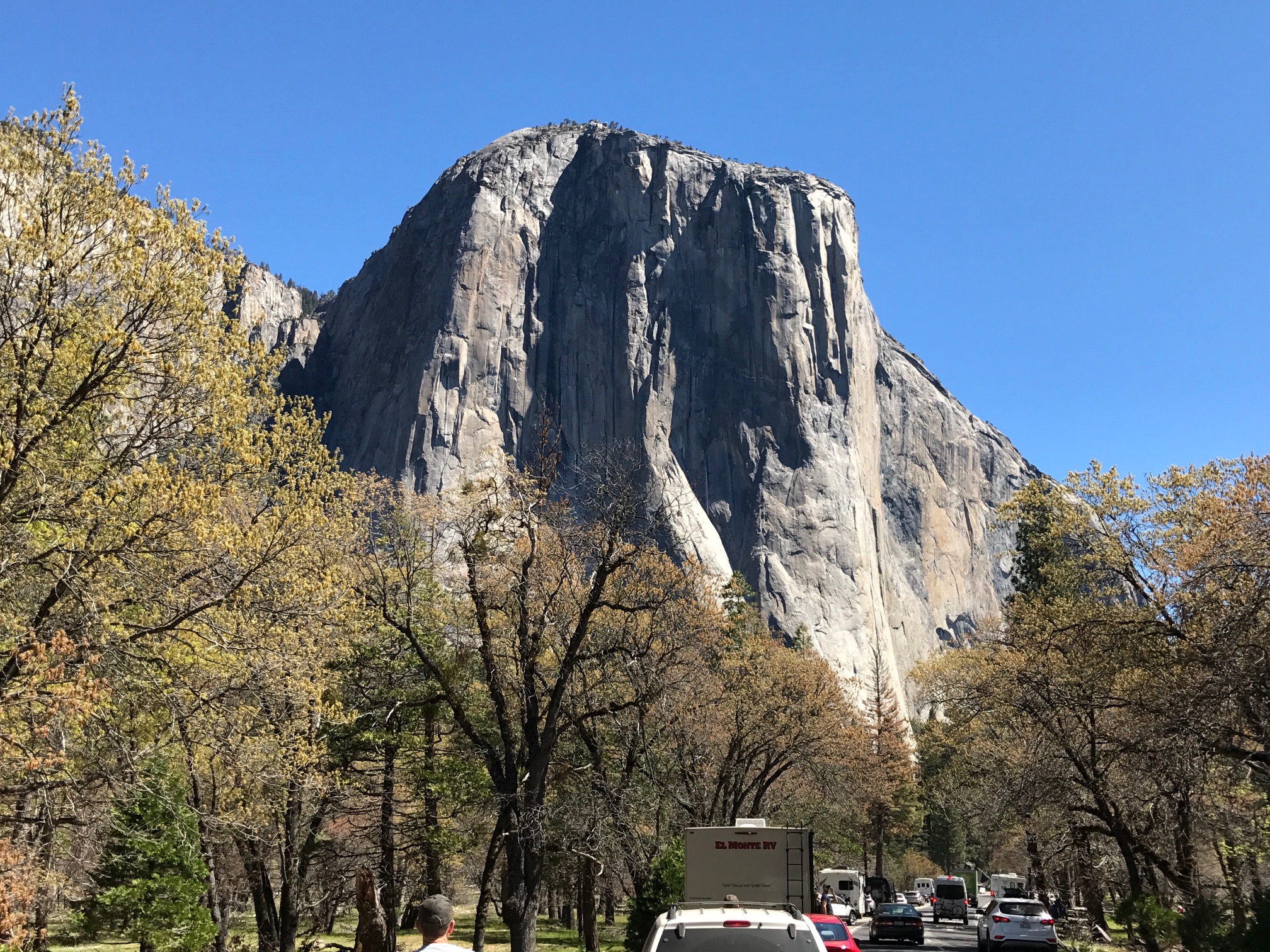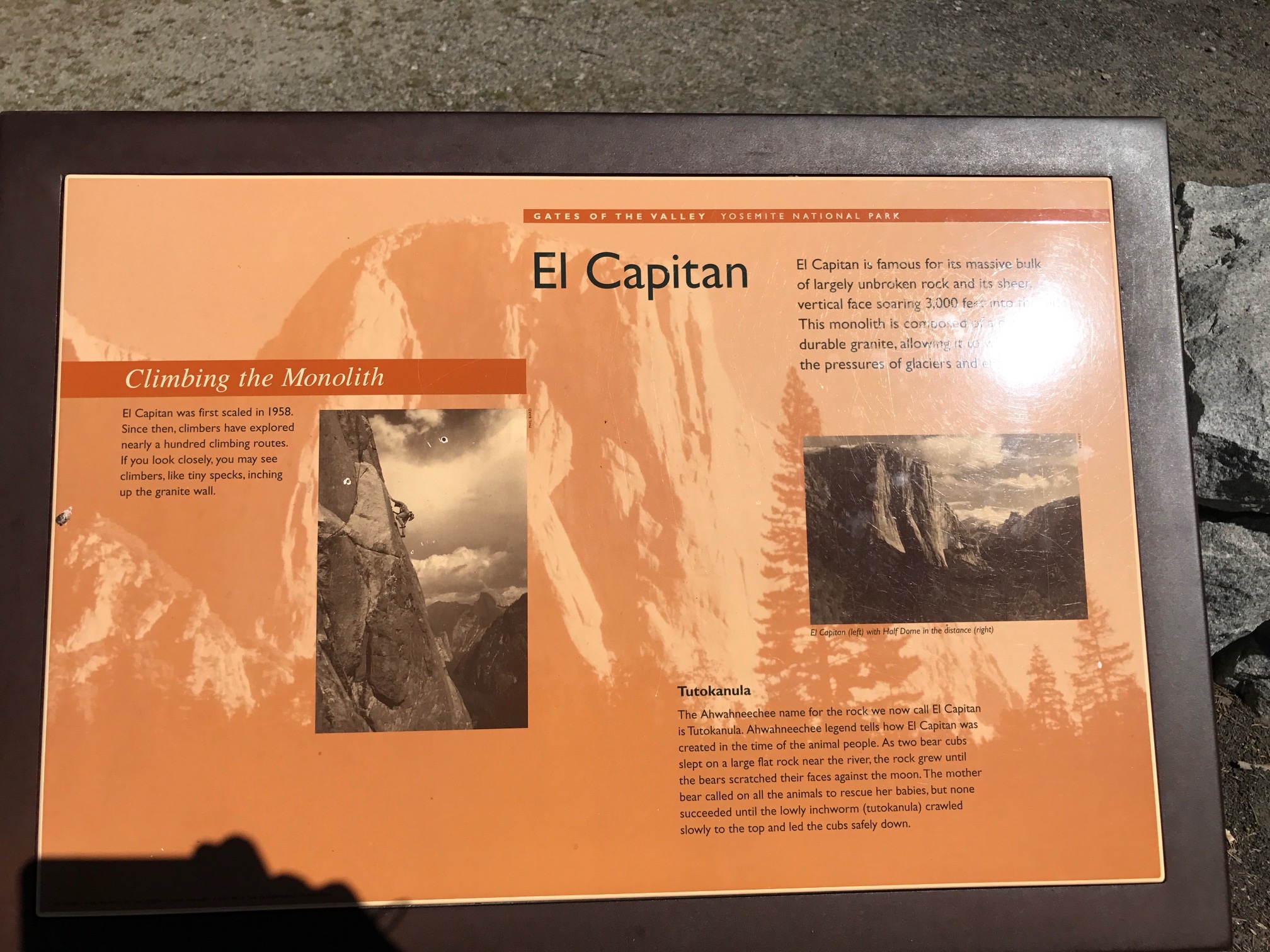 I drove a bit further and I came upon Sentinel Rock.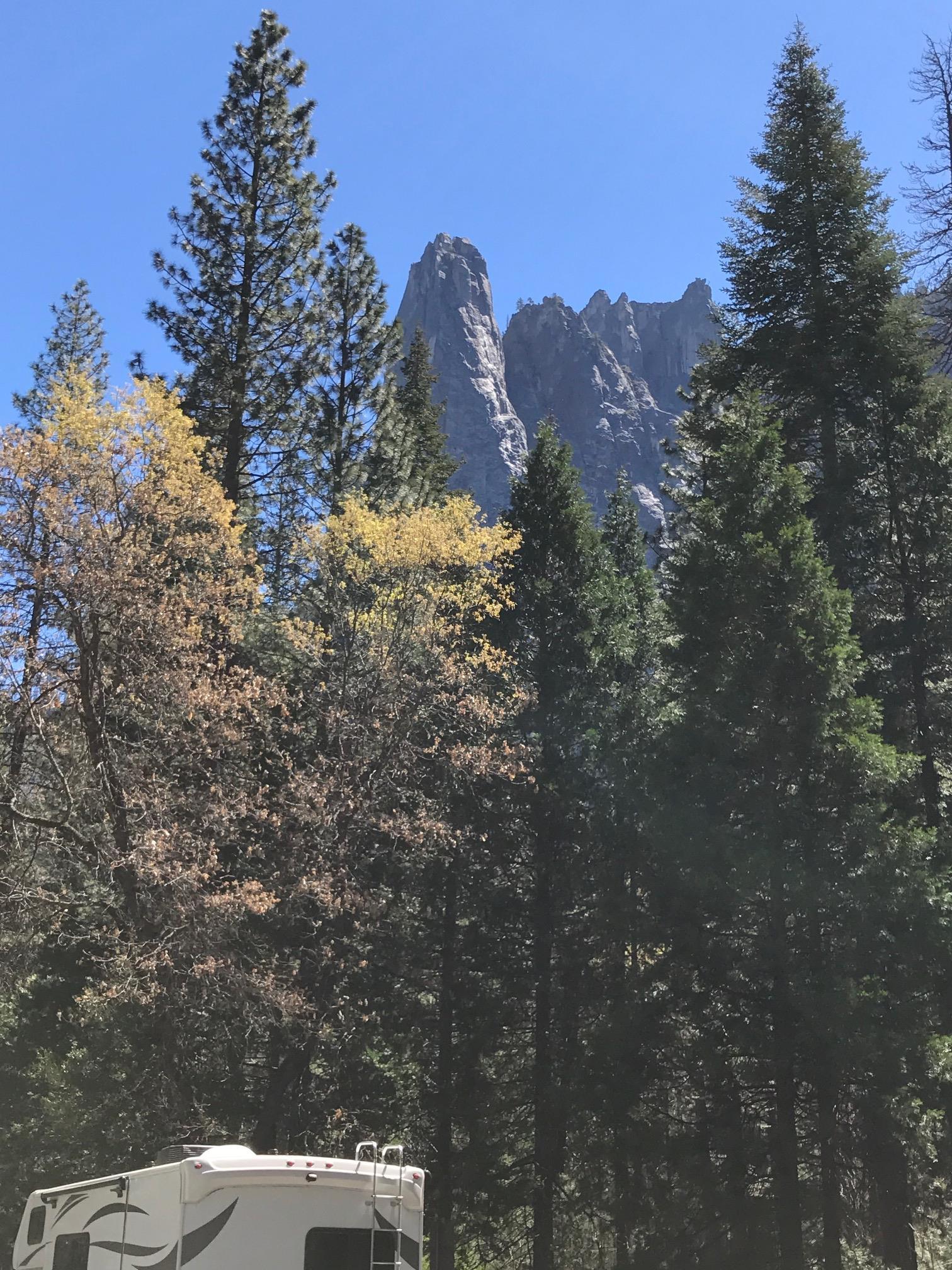 Below is the photo of the Nevada Falls.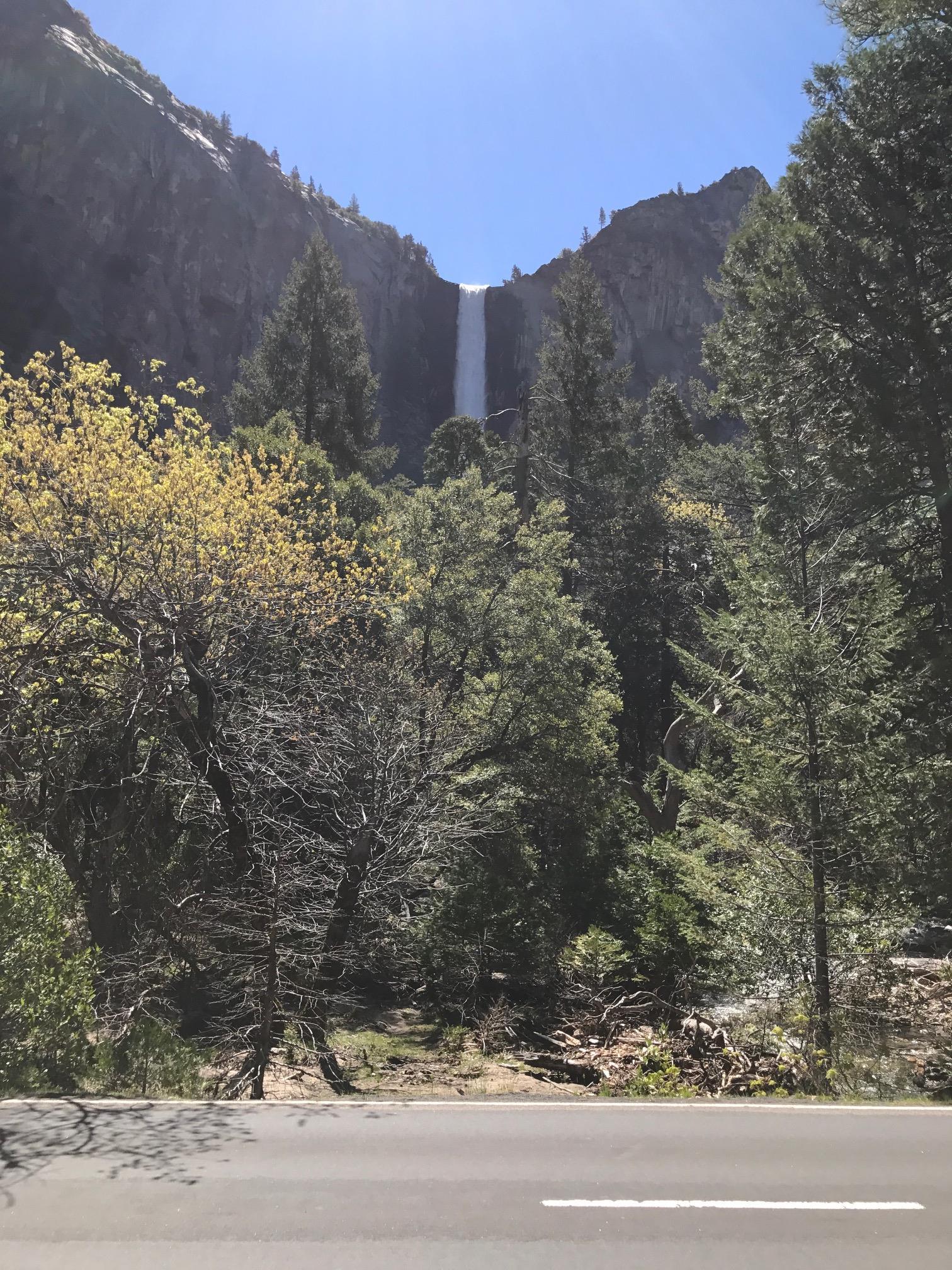 And a bit further, I saw Yosemite Falls. Absolutely gorgeous!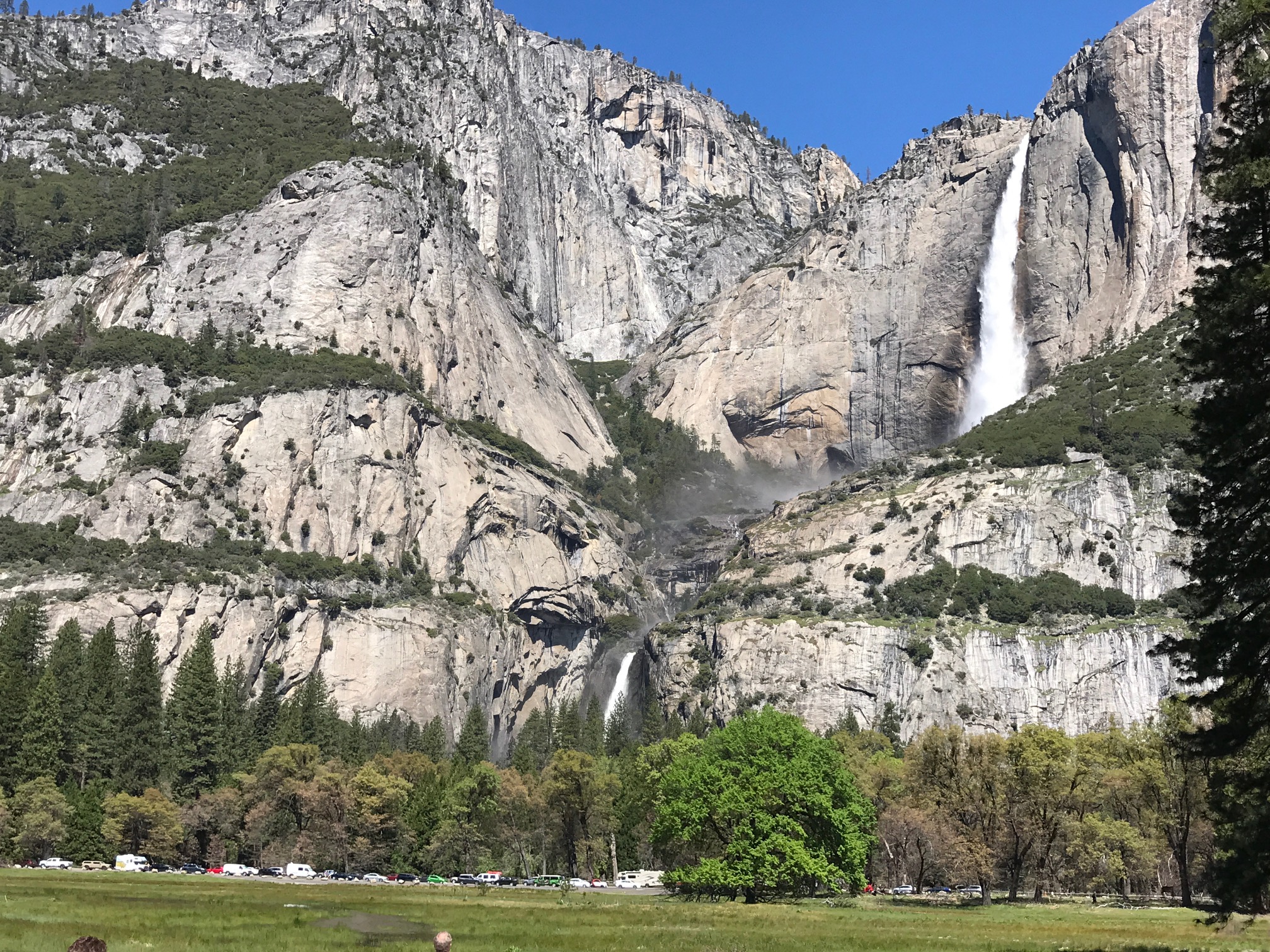 Driving back, I took another shot of the Cathedral Rock.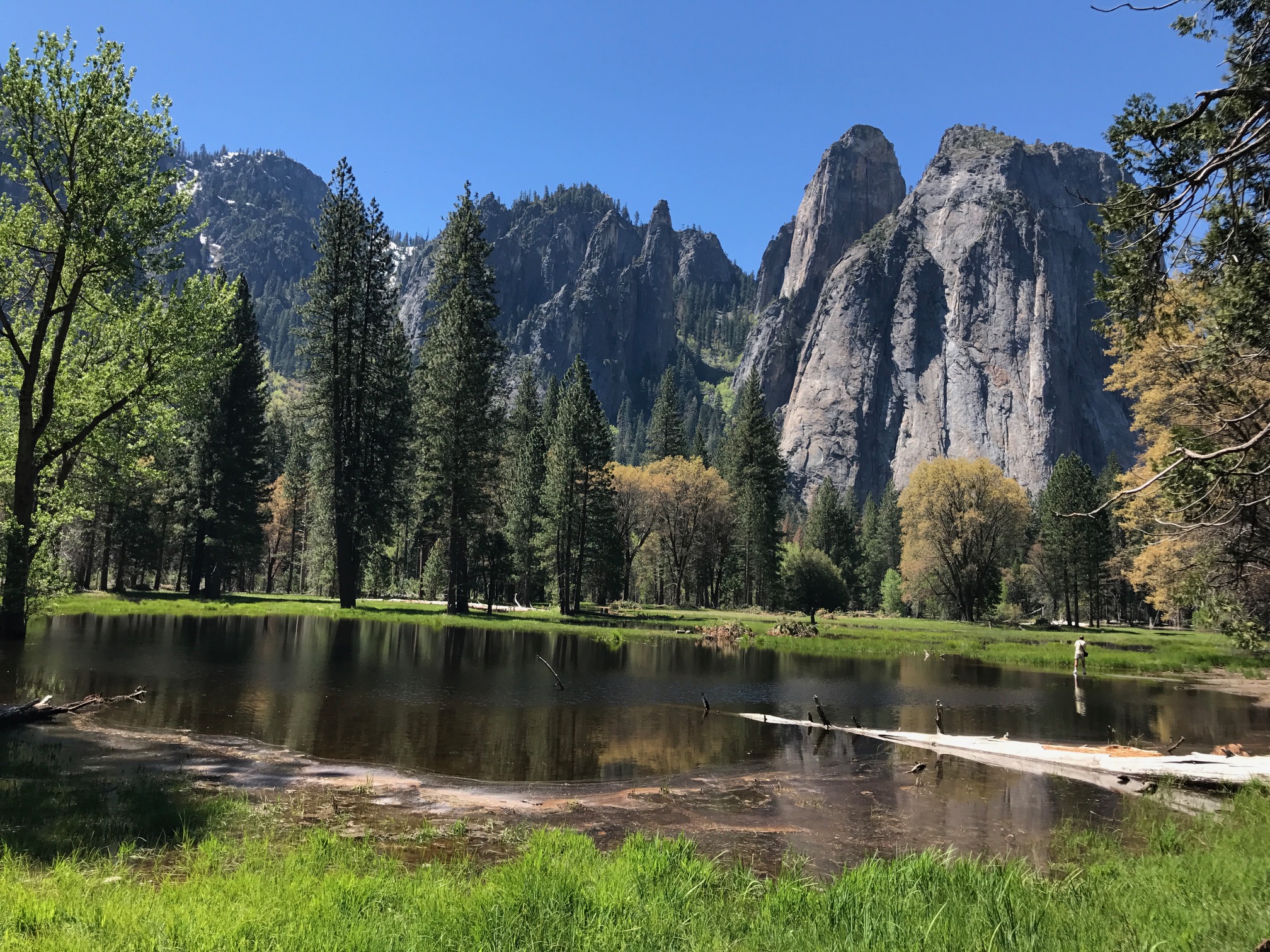 Here is a picture of the Sentinel Rock and Sentinel Falls.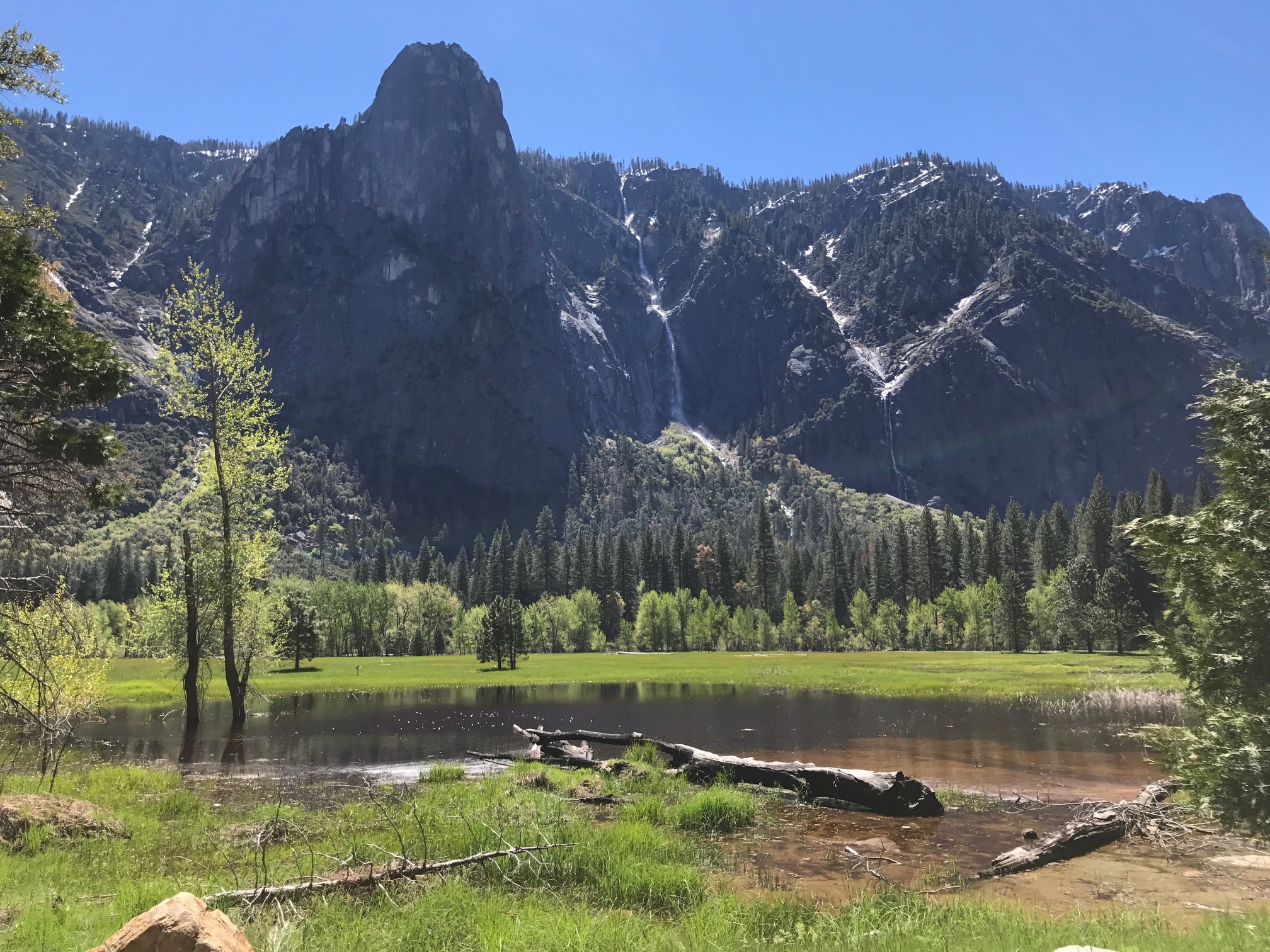 Overall, I spent about 2 1/2 hours in the park stopping my car to take pictures and a brief hike. Remember how I didn't have to pay a fee when I entered Yosemite and there was a sign that said to pay on your way out? As I was leaving, an attendant kept ushering all of us to go, so all visitors had a free day at the park! 🙂 I got lucky!
By the time I was done with my adventure, I was hungry for lunch, so I stopped at Ellie's Cafe and Pizzeria in Groveland, a town about 30 minutes outside of Yosemite. I ordered myself an iced tea and a California Salad with grilled chicken, greens, bleu cheese crumbles, dried cranberries and candied walnuts with a side of Raspberry Vinaigrette. The dressing was too sweet, but the salad tasted amazing without it!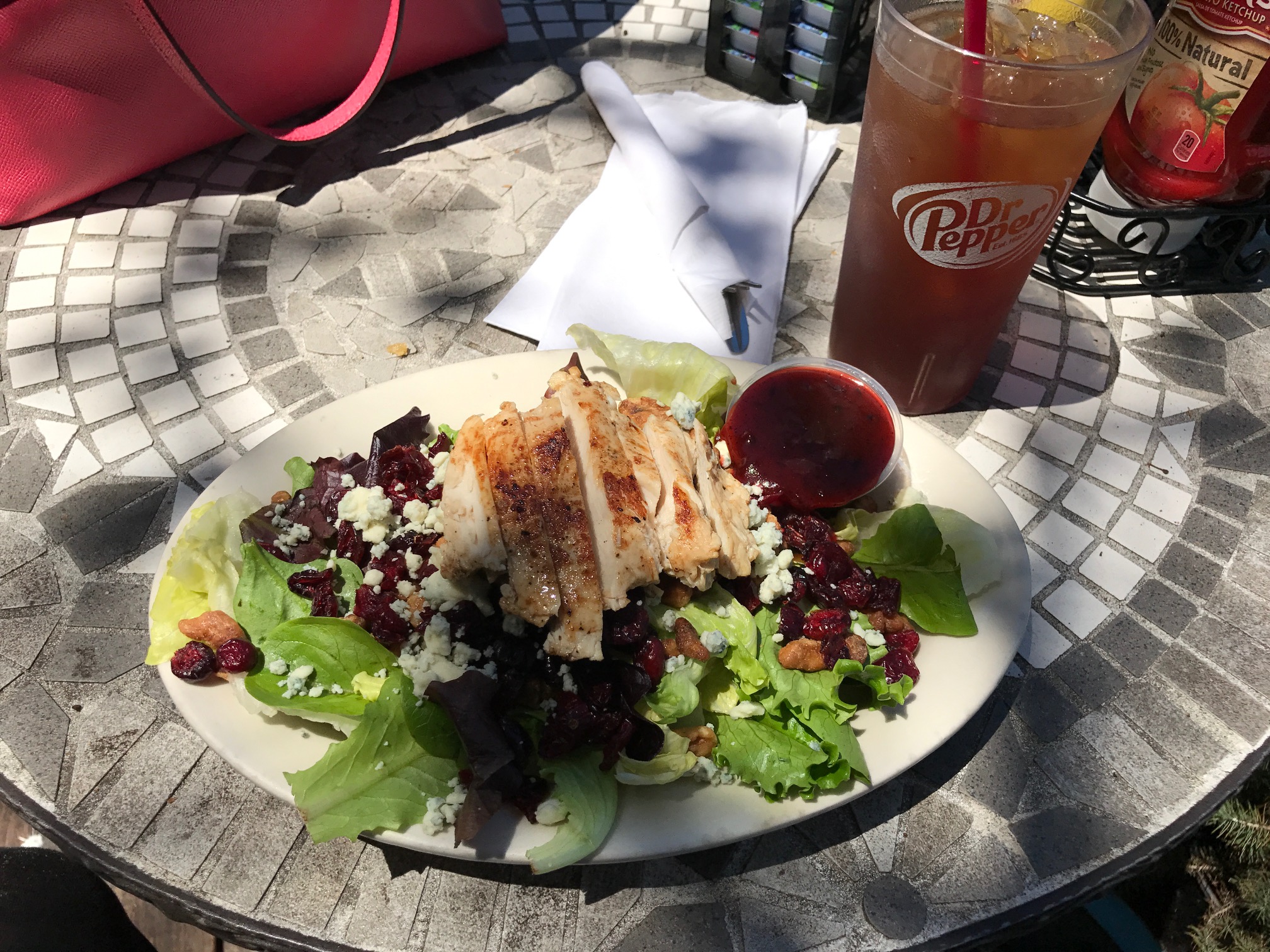 Later that night in downtown Modesto I stopped at Raw Sushi Bistro for some edamame, sushi and rolls. I also tried this amazing sparkling sake. I have never had a sparkling sake before, it was refreshing and not too sweet!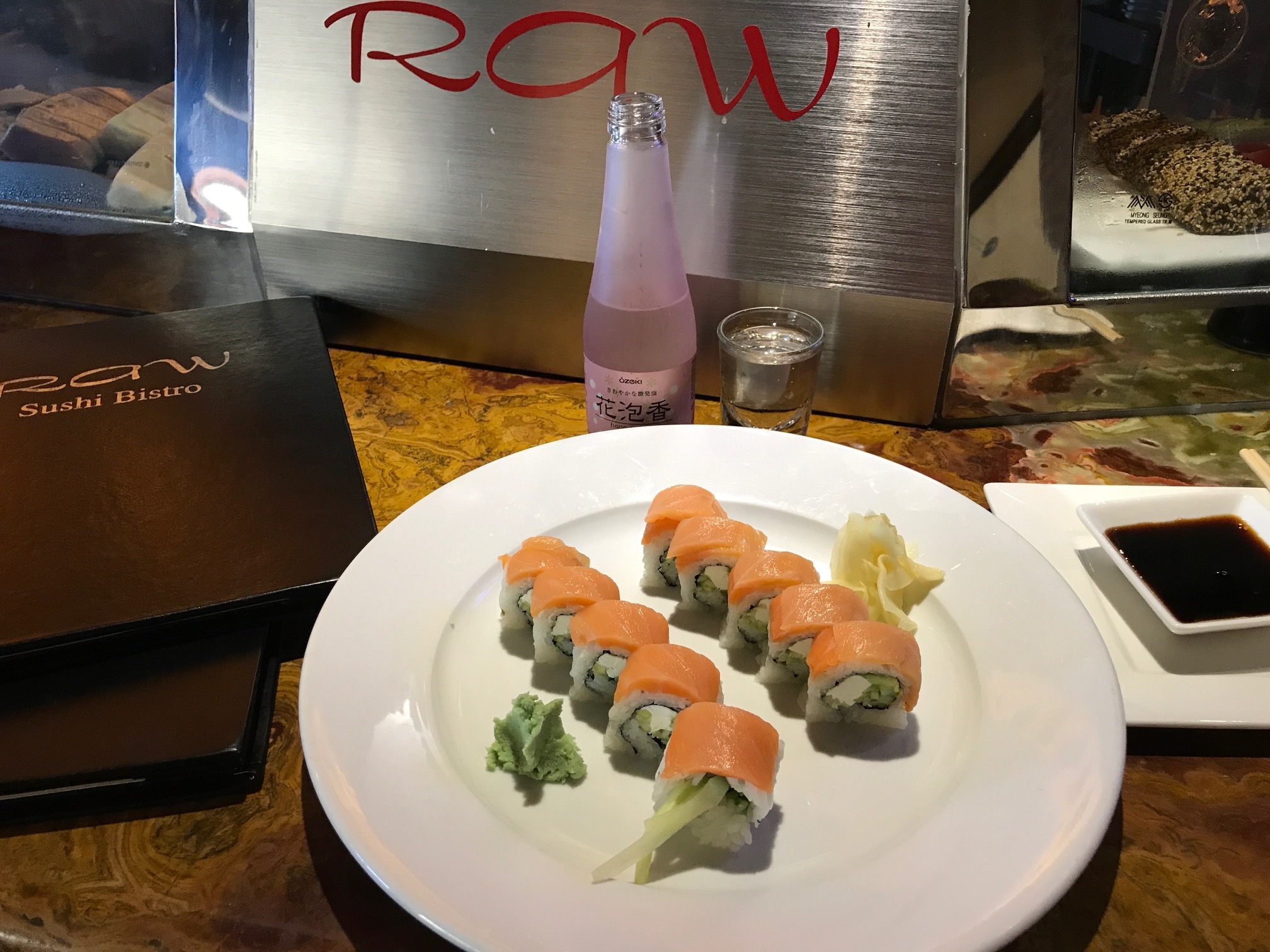 Afterwards I headed to Camp 4 Wine Cafe for a glass for Zinfandel before calling it a night.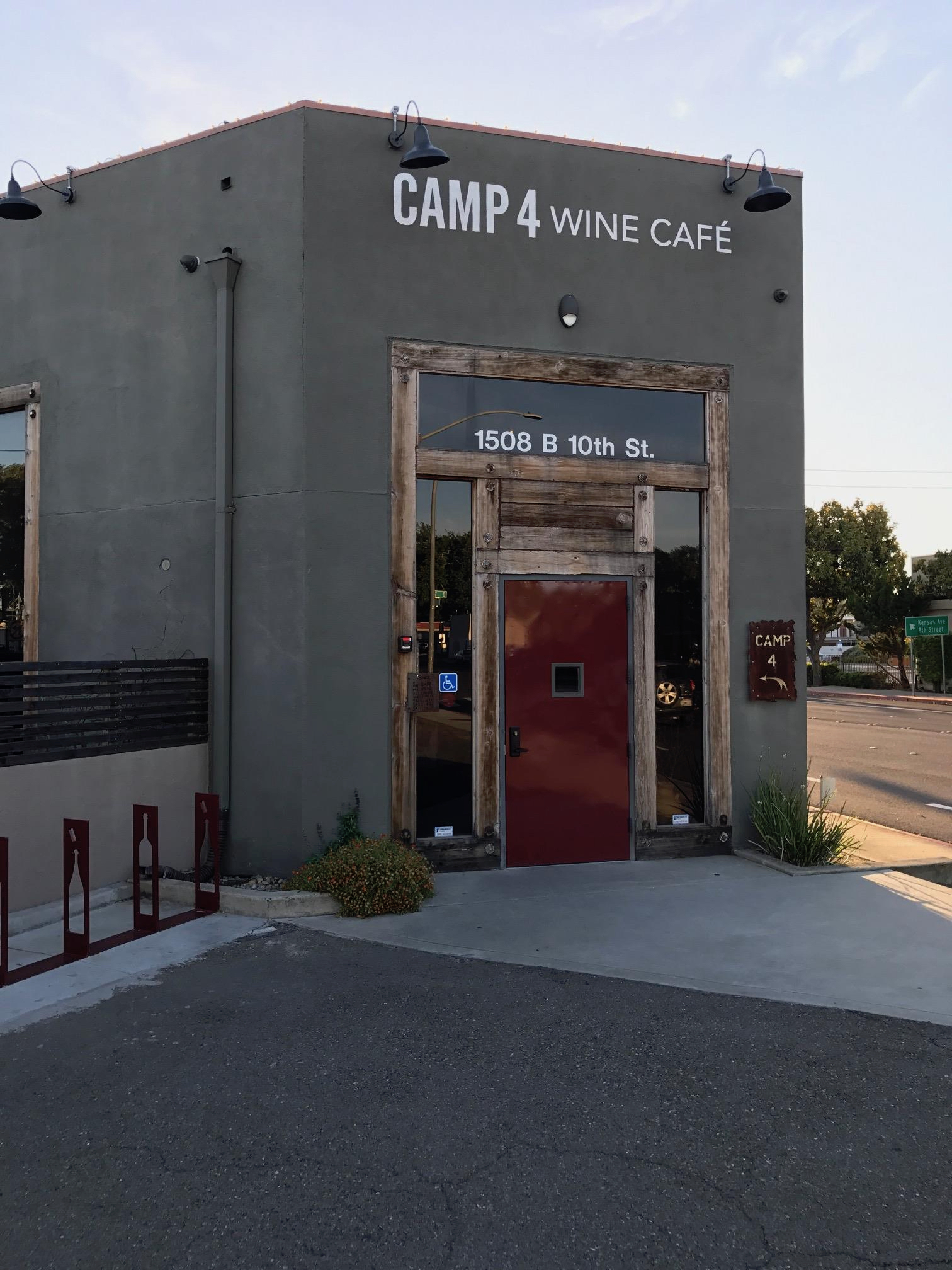 Day 3: Sequoias
The best way to get to the Sequoias is to take Highway 198 from Visalia, otherwise known as the "Gateway to the Sequoias." It took me about 3 hours from Modesto on Highway 99 to Highway 198 to get to the Sequoias. Once on Highway 198, you will go through little towns called Lemon Cove, Citro and finally Three Rivers that has many cute shops, restaurants, lodging, a view of Lake Kaweah…oh and did I mention speed traps? I must have gone over 5 of them! Be sure to slow down or get ticketed!
Unlike Yosemite where I got lucky with no entrance fee, at the Sequoias, I had to pay the $30 entrance fee. The park attendant told me that the highlight of the drive was the General Sherman Tree in the Giant Forest, which was about a 45 minute drive from the entrance, even with some stops along the way. So that was my goal! Also, there is absolutely no cell phone reception in this park.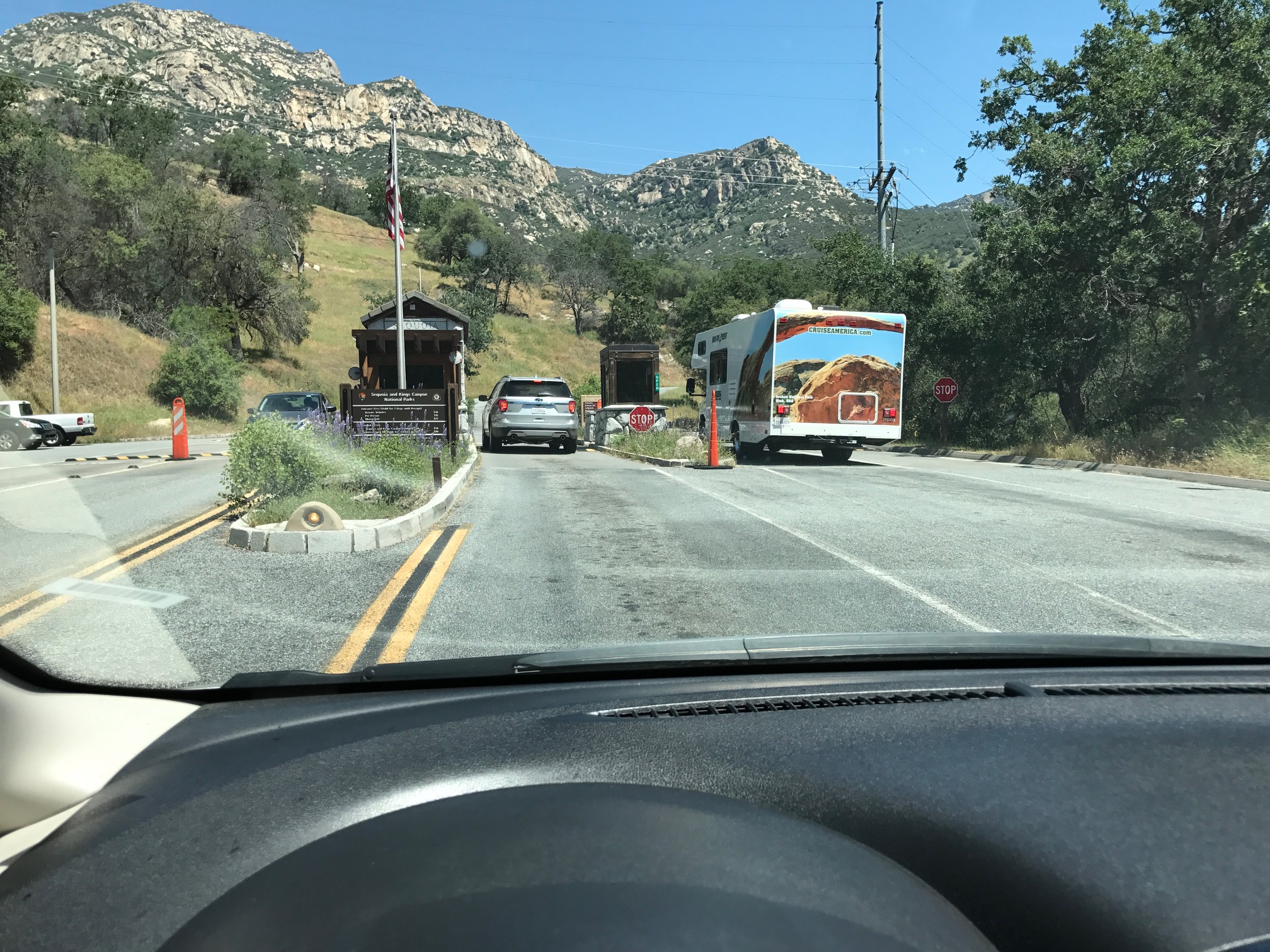 Once you enter the park, you can have your picture taken with the Indian sign.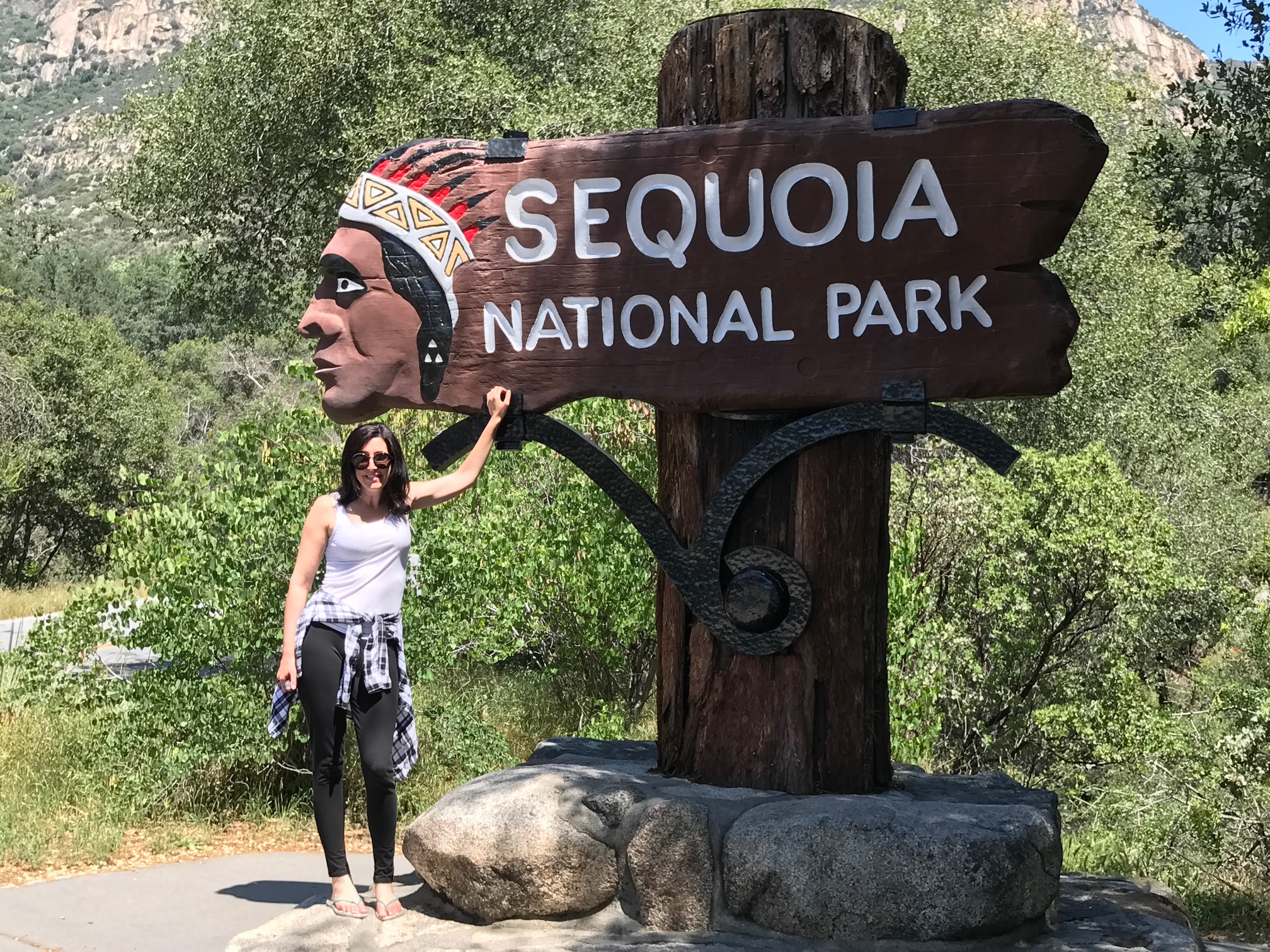 One of the first interesting stops I noticed was Tunnel Rock. According to the Sequoia NPS website, this granite boulder created a tunnel over the Generals Highway until the road was rerouted.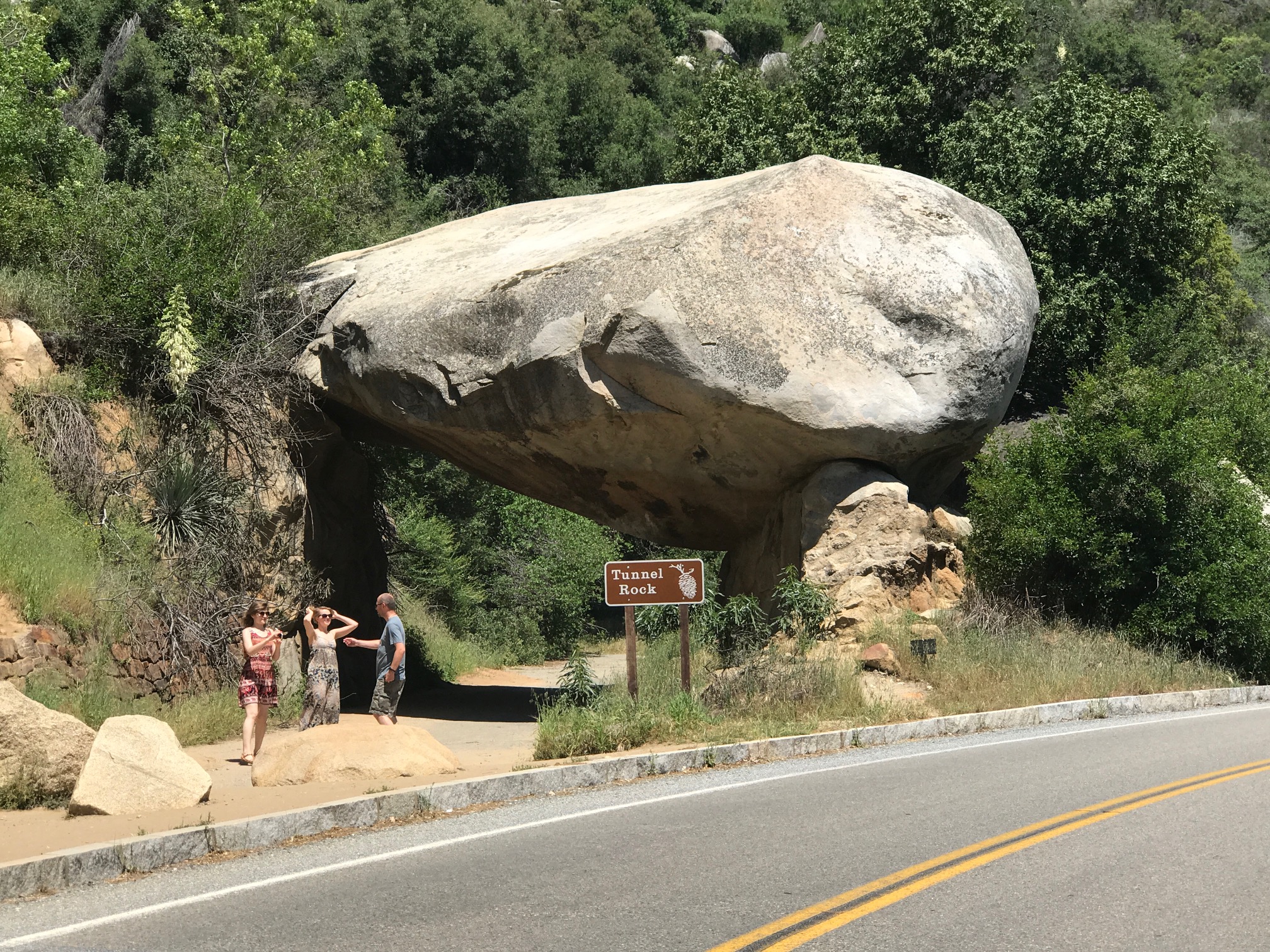 I stopped off at a vista point and took a gorgeous photo of the green Sierra Nevada Mountains, the Kaweah River and Morro Rock in the background. It was so tranquil, I loved taking in every moment.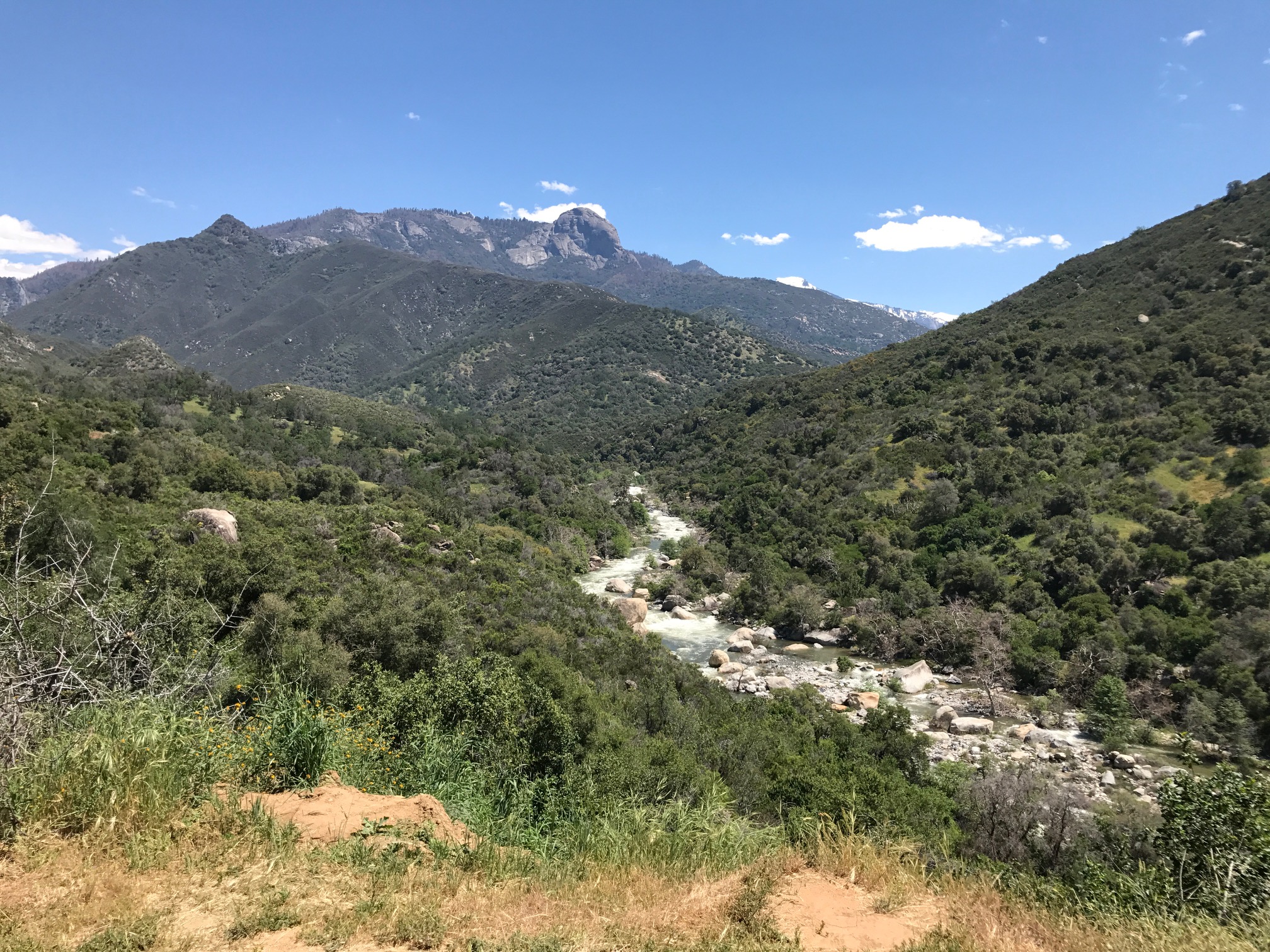 On my way up the mountain to the Giant Forest, I saw a small waterfall called Big Fern Springs.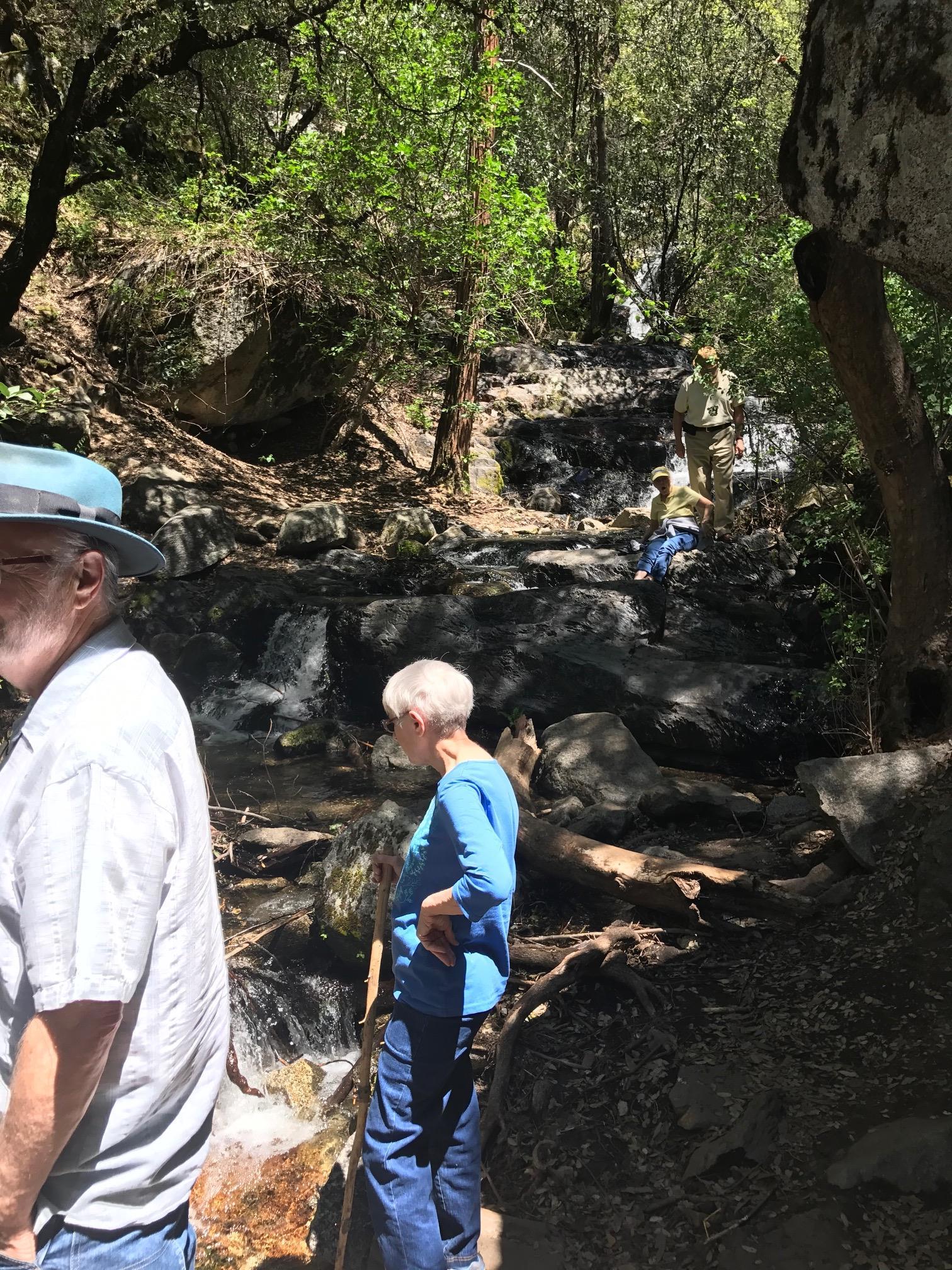 A short while later I stopped at about 4,000 feet above sea level at another vista point to take some photos of the Sierra Nevada Mountains and a closer look at Morro Rock. It was pure heaven to be that high up in nature!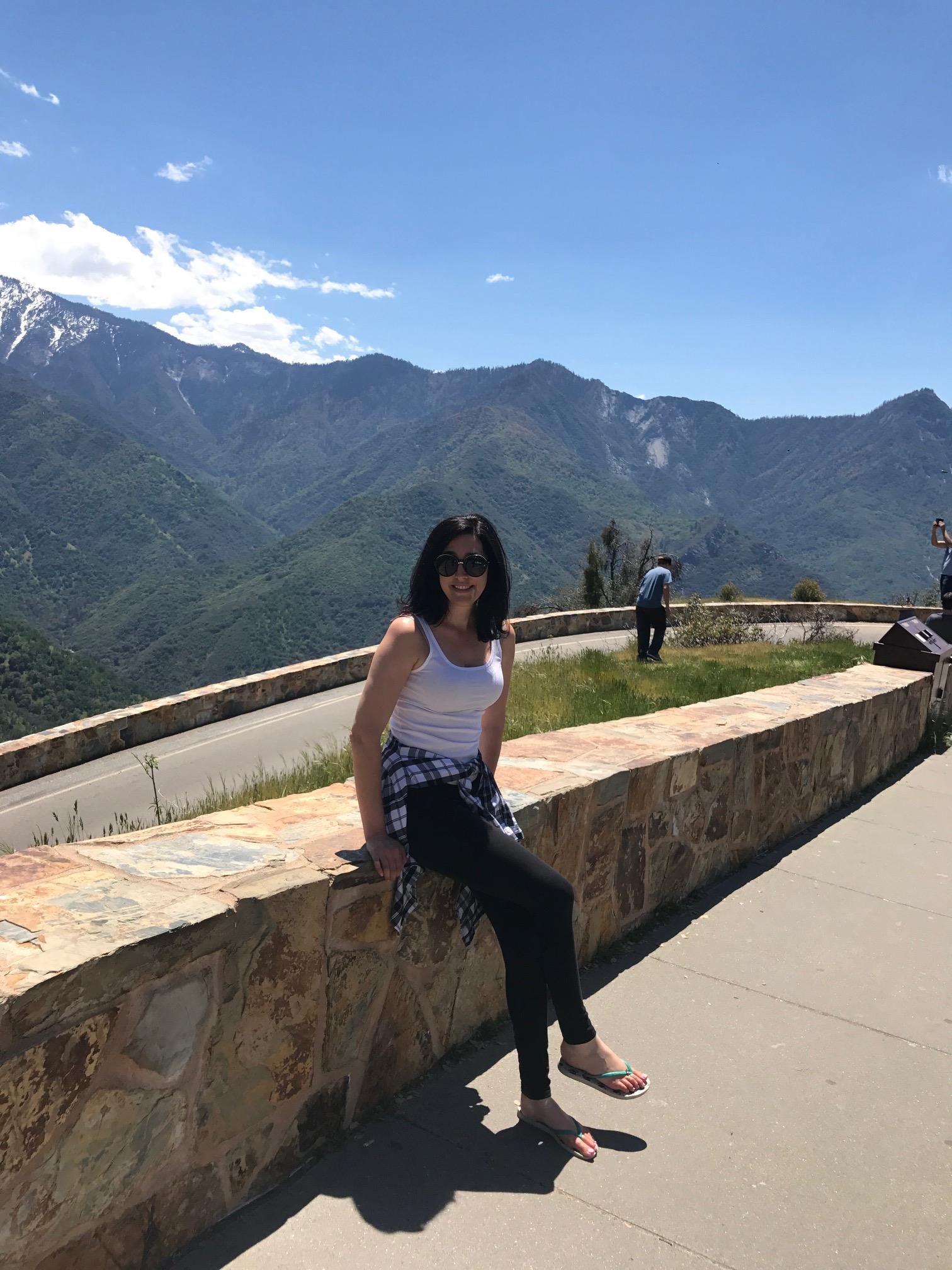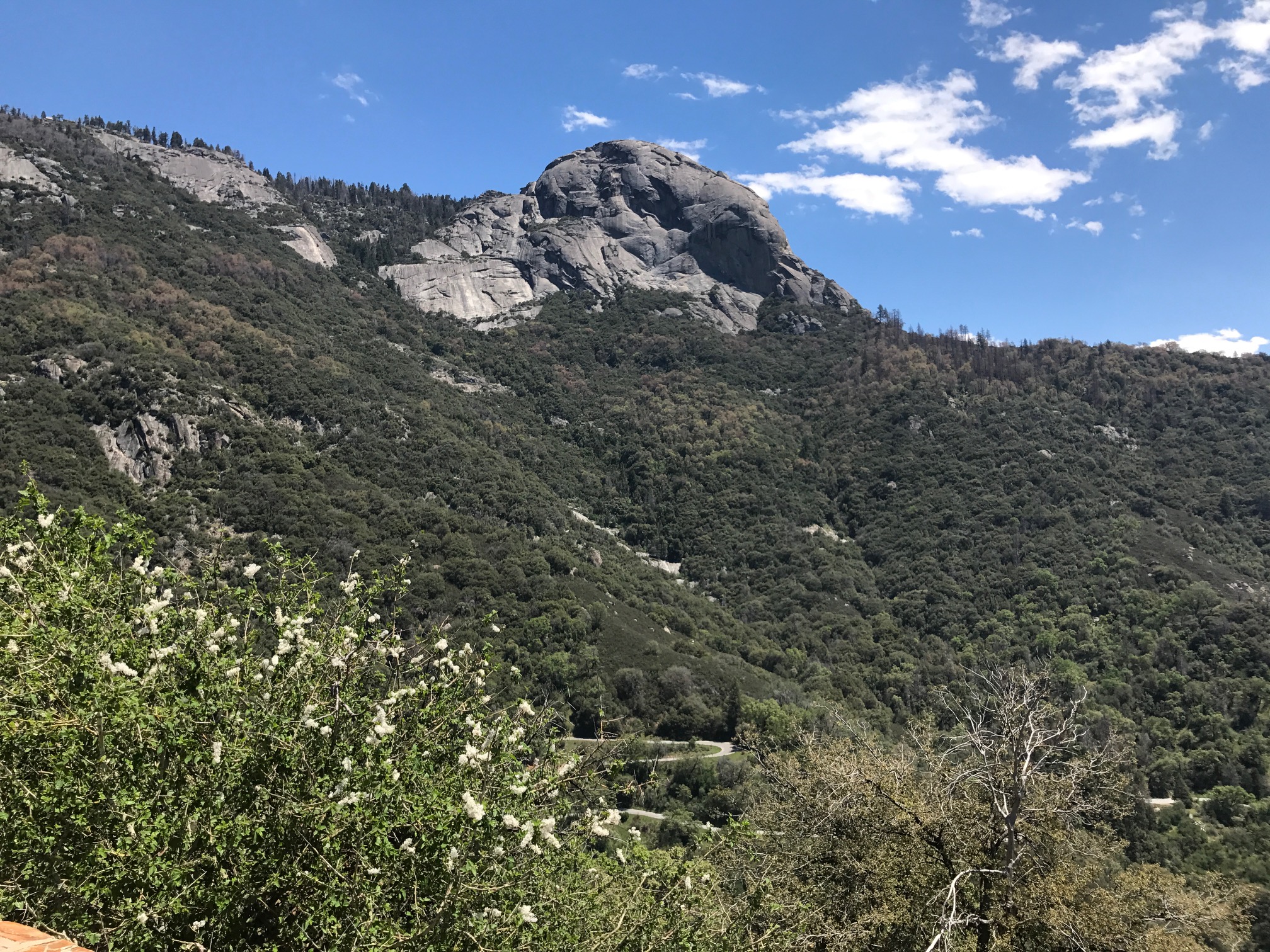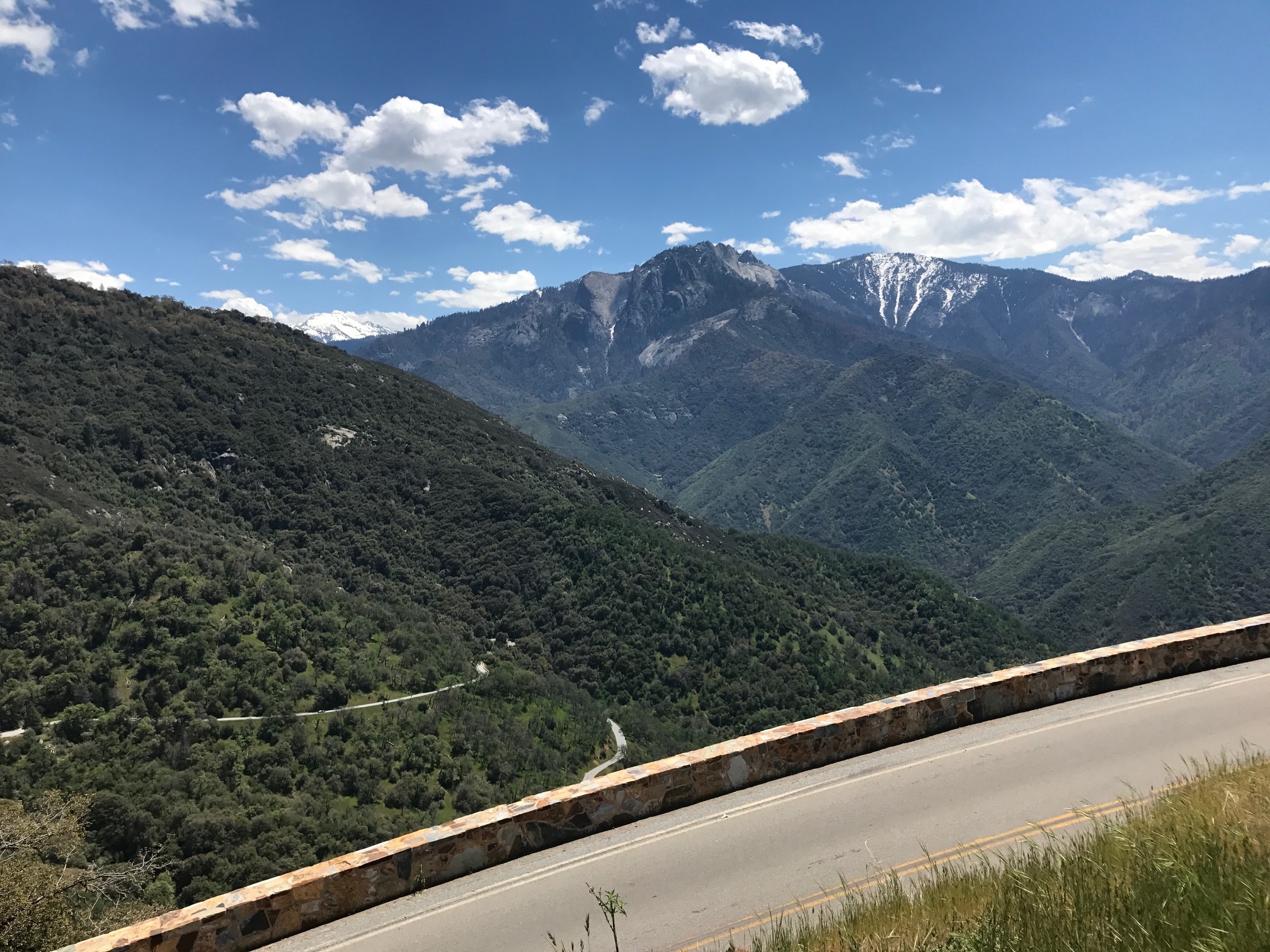 As I climbed higher, I drove by a mini waterfall a few minutes later. It doesn't matter which size they are, I still love them!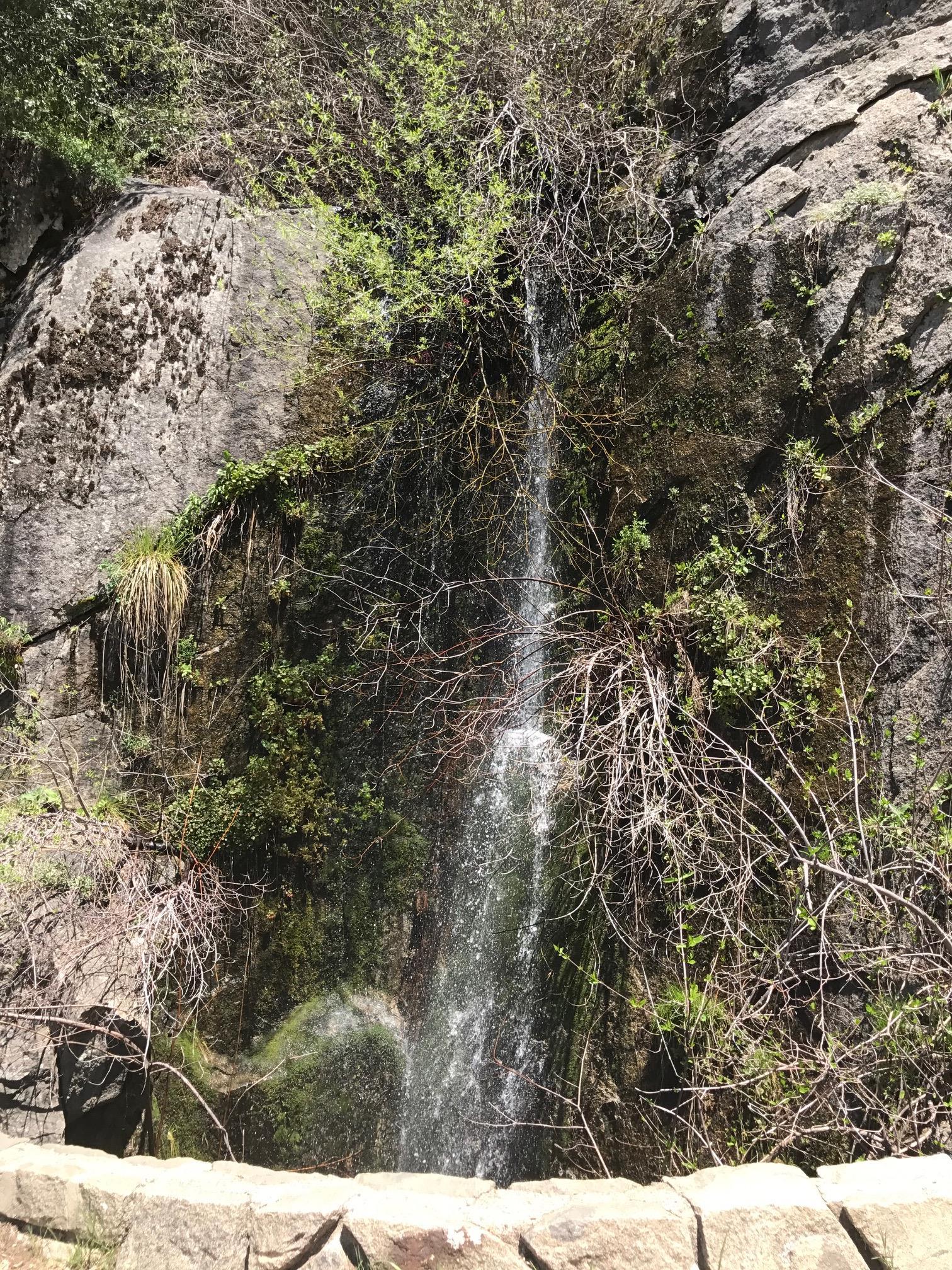 Finally I got to 7,000 feet above sea level and I entered the Giant Forest with many pretty Sequoia trees. According to the NPS Sequoia website, giant sequoias can live for over 3,000 years, outlasting all of their mixed conifer forest neighbors. The longevity of giant sequoias is due to a chemical called tannin. The tannin, present in high concentrations in sequoia bark, gives the sequoia resistance to rot, insects and fire.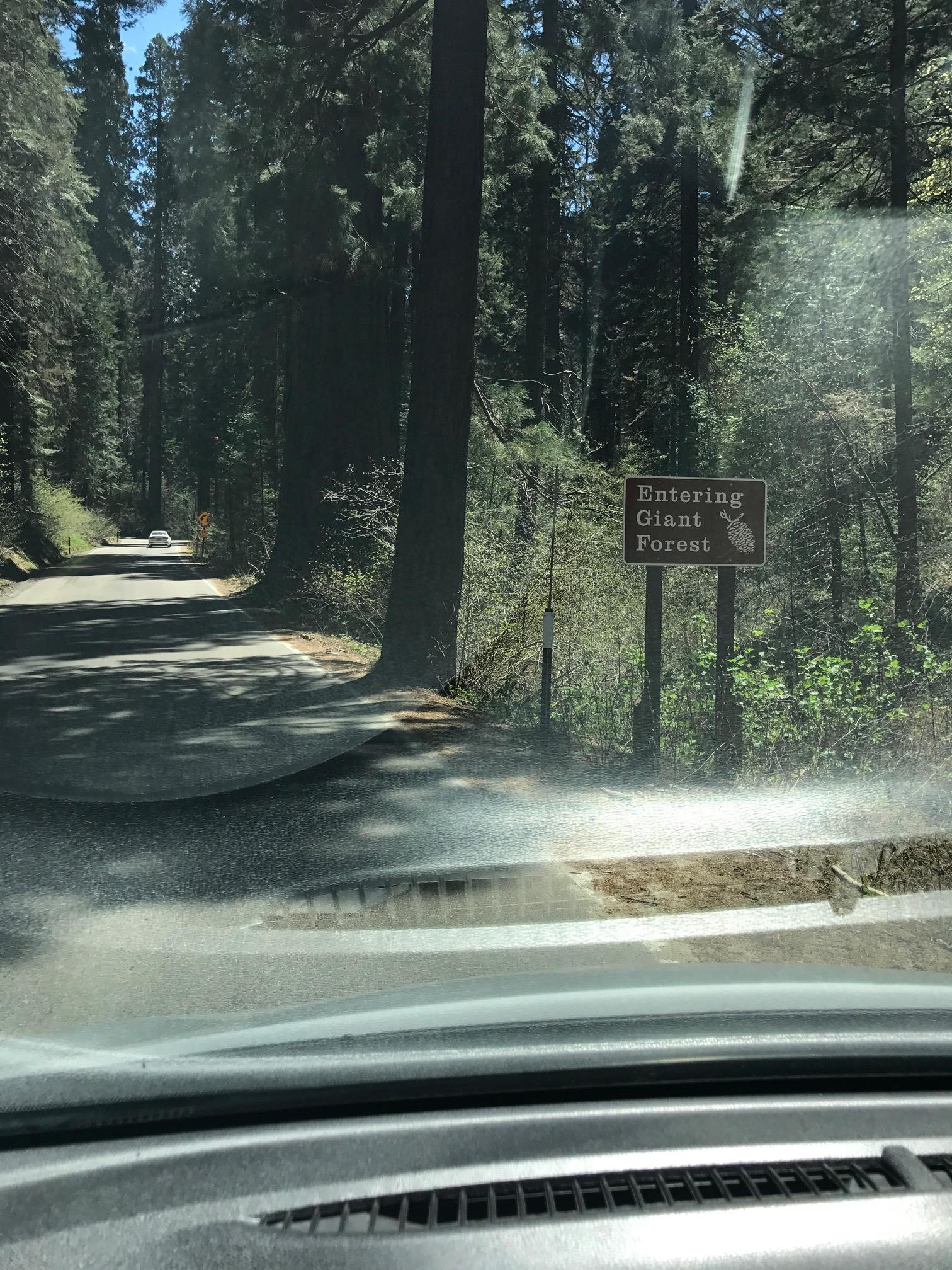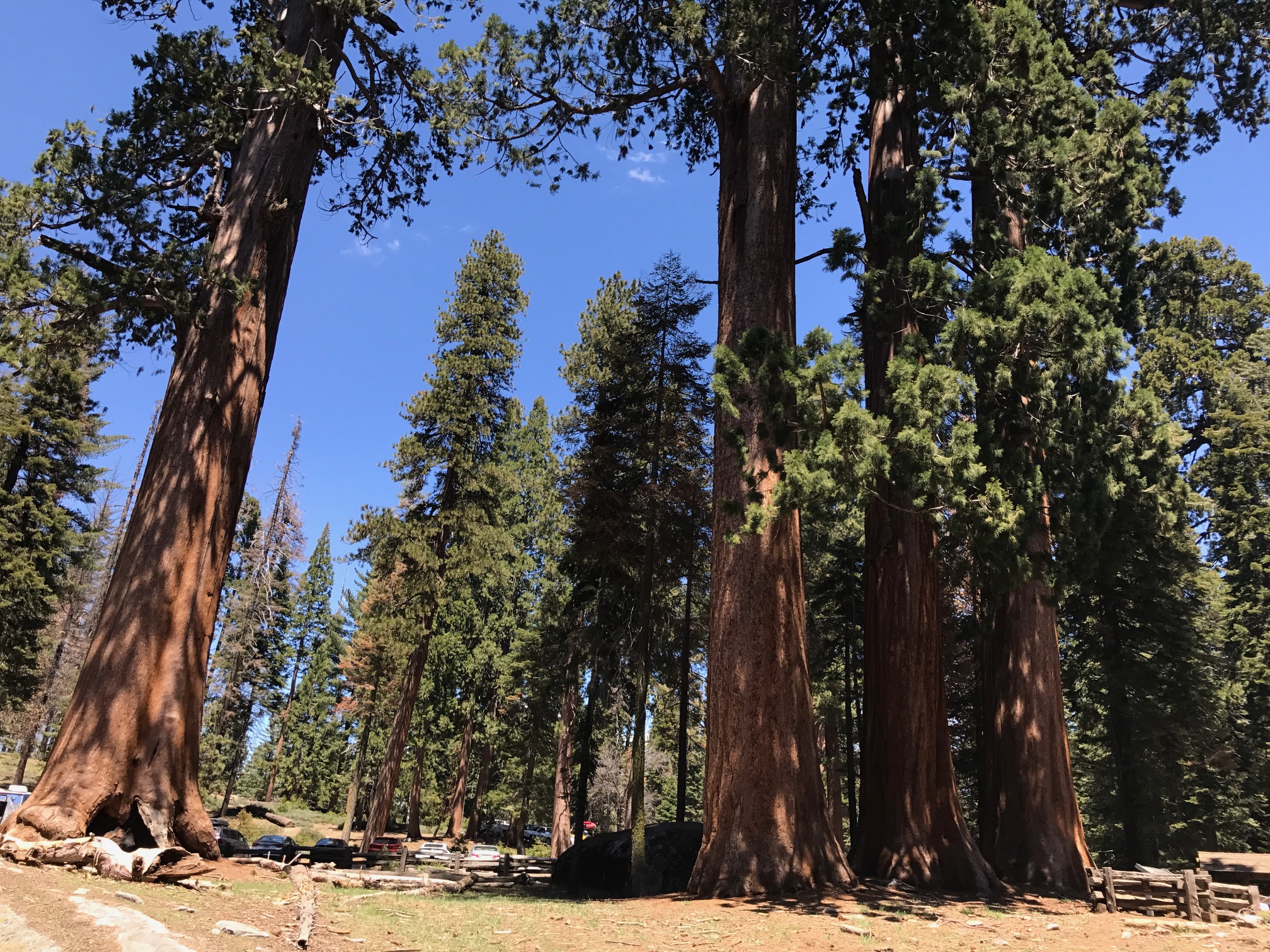 About 20 minutes later, I parked my car and made my way to the General Sherman tree down the trail. Round trip from my car to the tree was about 1 mile.
According to the NPS Sequoia website, the Sequoias boast many of the world's largest trees by volume. The General Sherman Tree is the largest in the world at 52,508 cubic feet (1,487 cubic meters).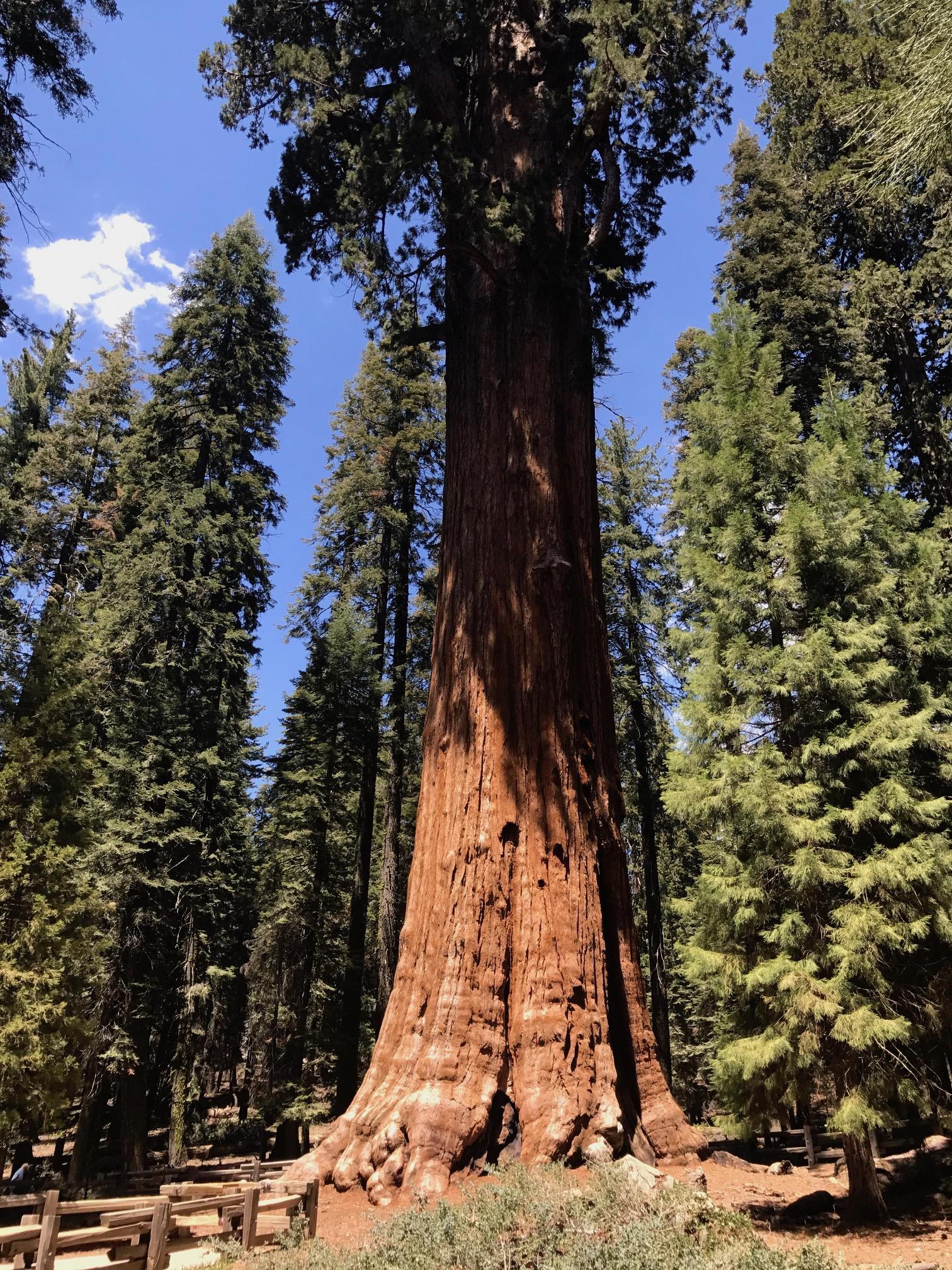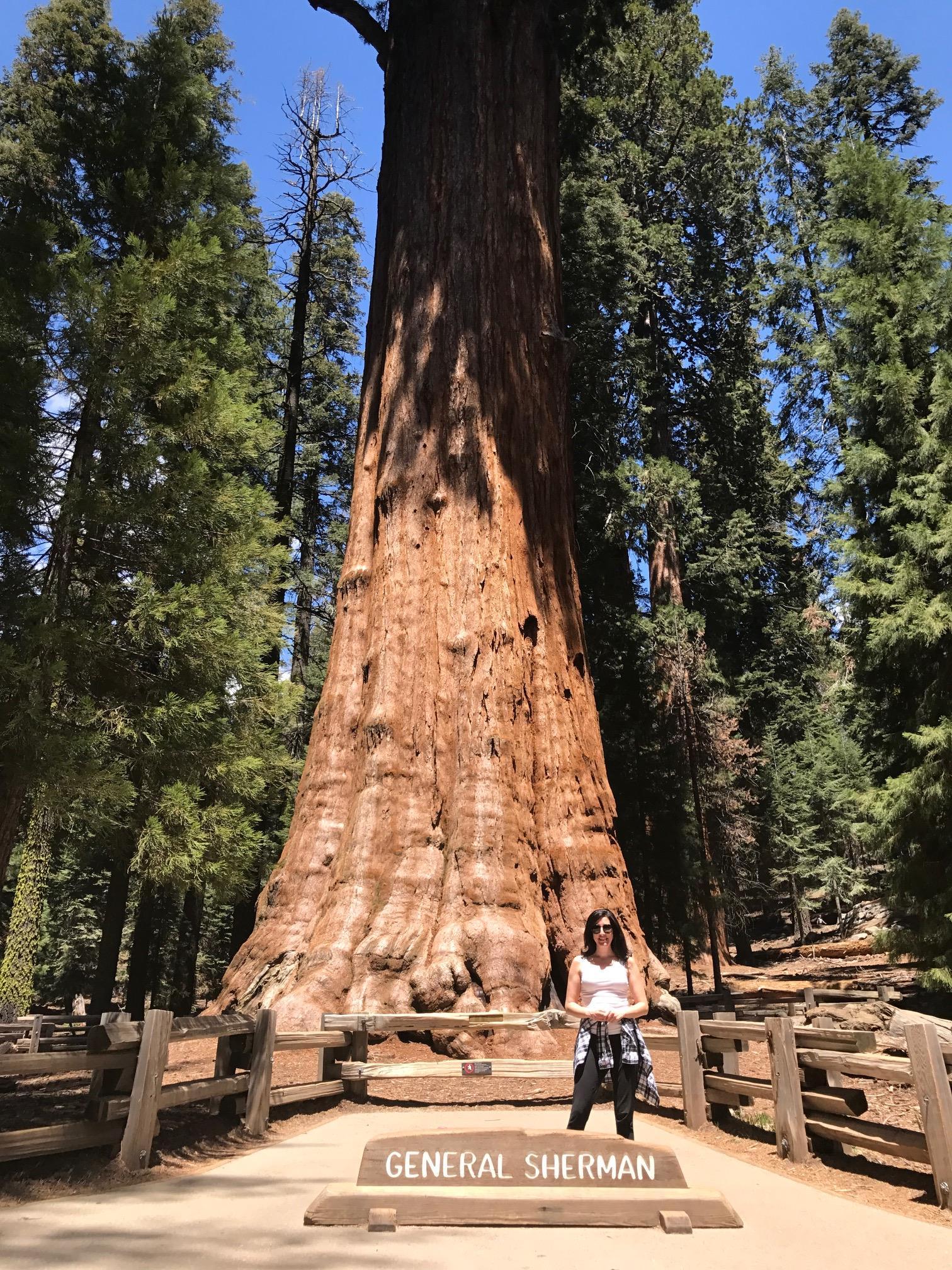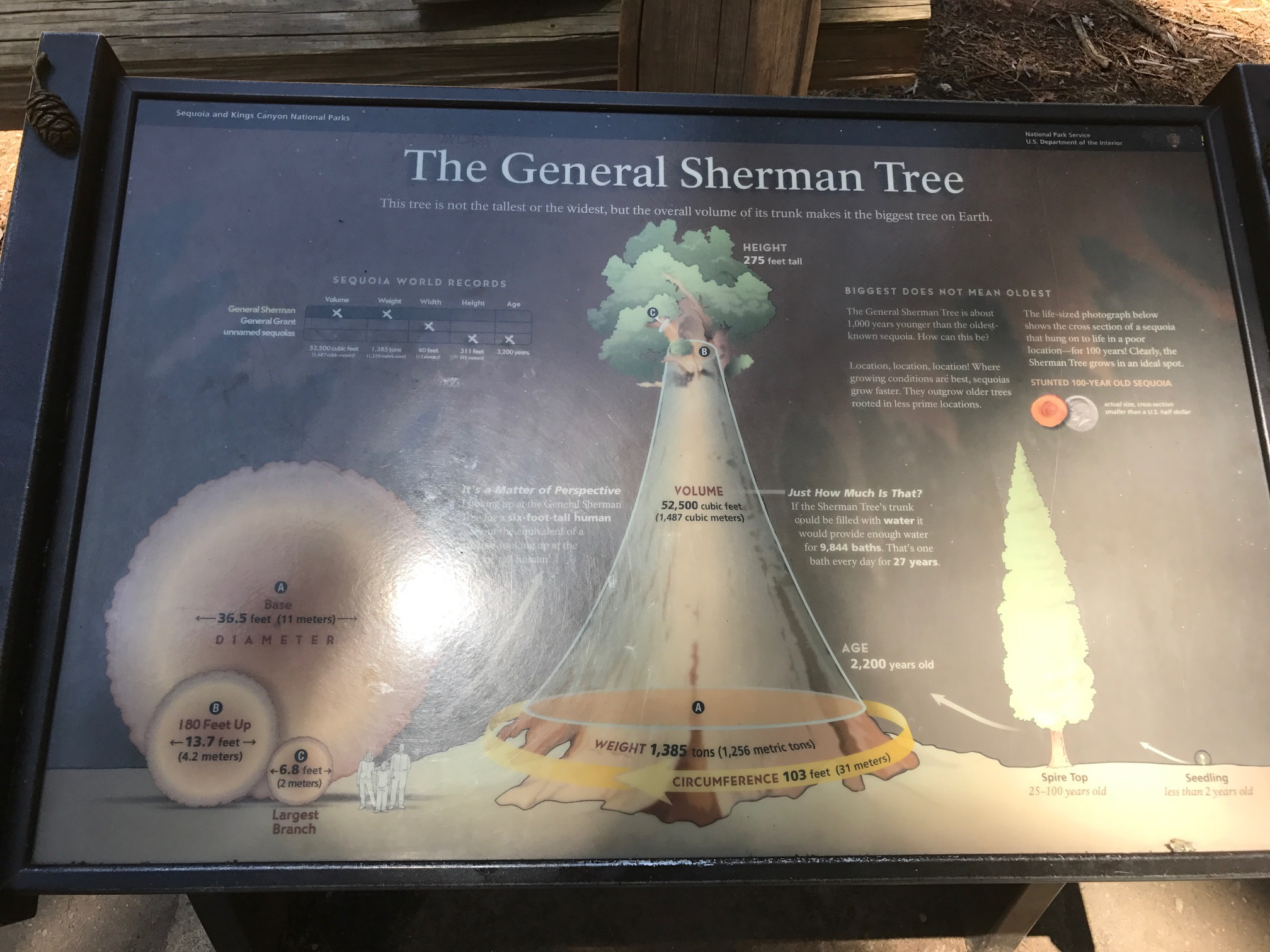 As I climbed back up to my car, I was huffing and puffing more than usual due to the thin air at 7,000 feet above sea level. The sign below says it all, slow down and enjoy yourself!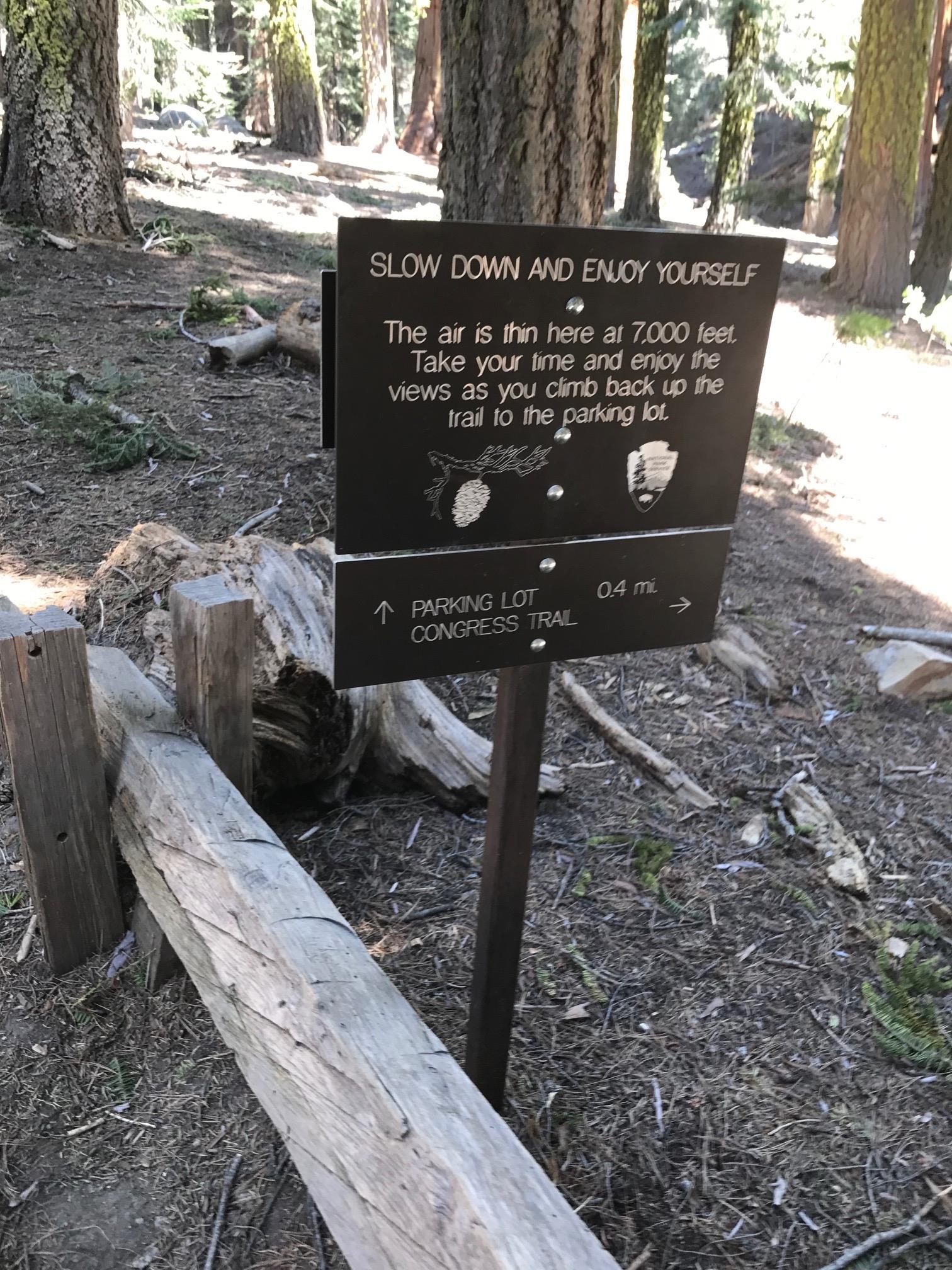 Later in the afternoon, I stopped in downtown Visalia and had a beer sampler at the Sequoia Brewing Company. I tried the Irish Stout, Black Oat Porter, Blossom Trail (Honey Wheat Beer) and the new Pomegranate Ale. My favorites, amazingly, were definitely Blossom Trail and Pomegranate, usually I am not into lighter beers!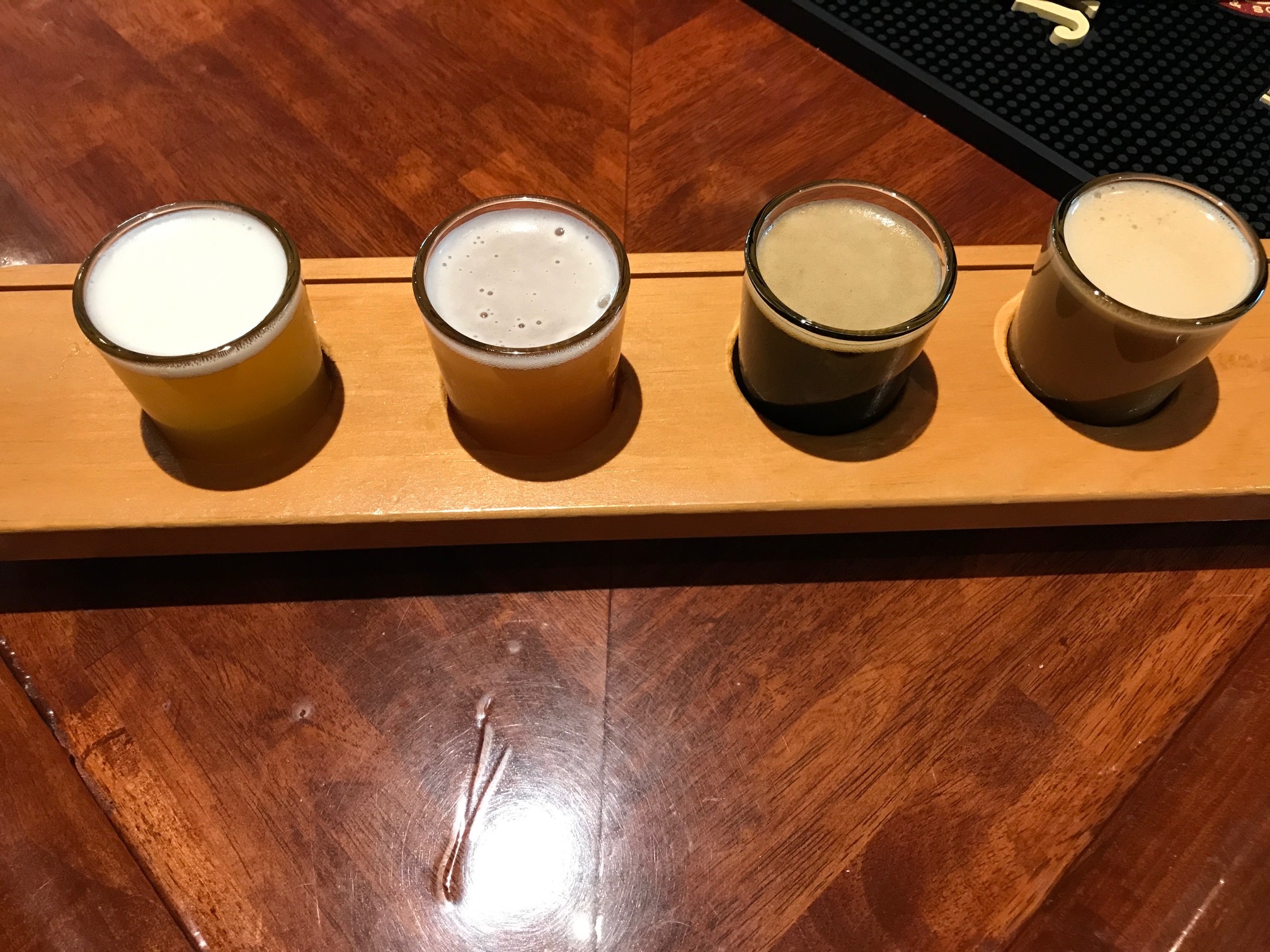 Before I headed home to Oxnard, I ate at Fugazzis Bistro and ordered myself a Moscow Mule and Spicy Chipotle Chicken Pasta, with blackened chicken, red bell peppers, edamame beans, fresh mango and onions in a homemade creamy chipotle sauce on penne pasta. I never, ever eat pasta, but I figured since I conquered the Sequoias, I would splurge I bit. I am so glad I did, it was the right mix of ingredients and the sauce wasn't too spicy and slightly sweet. I ate every bite!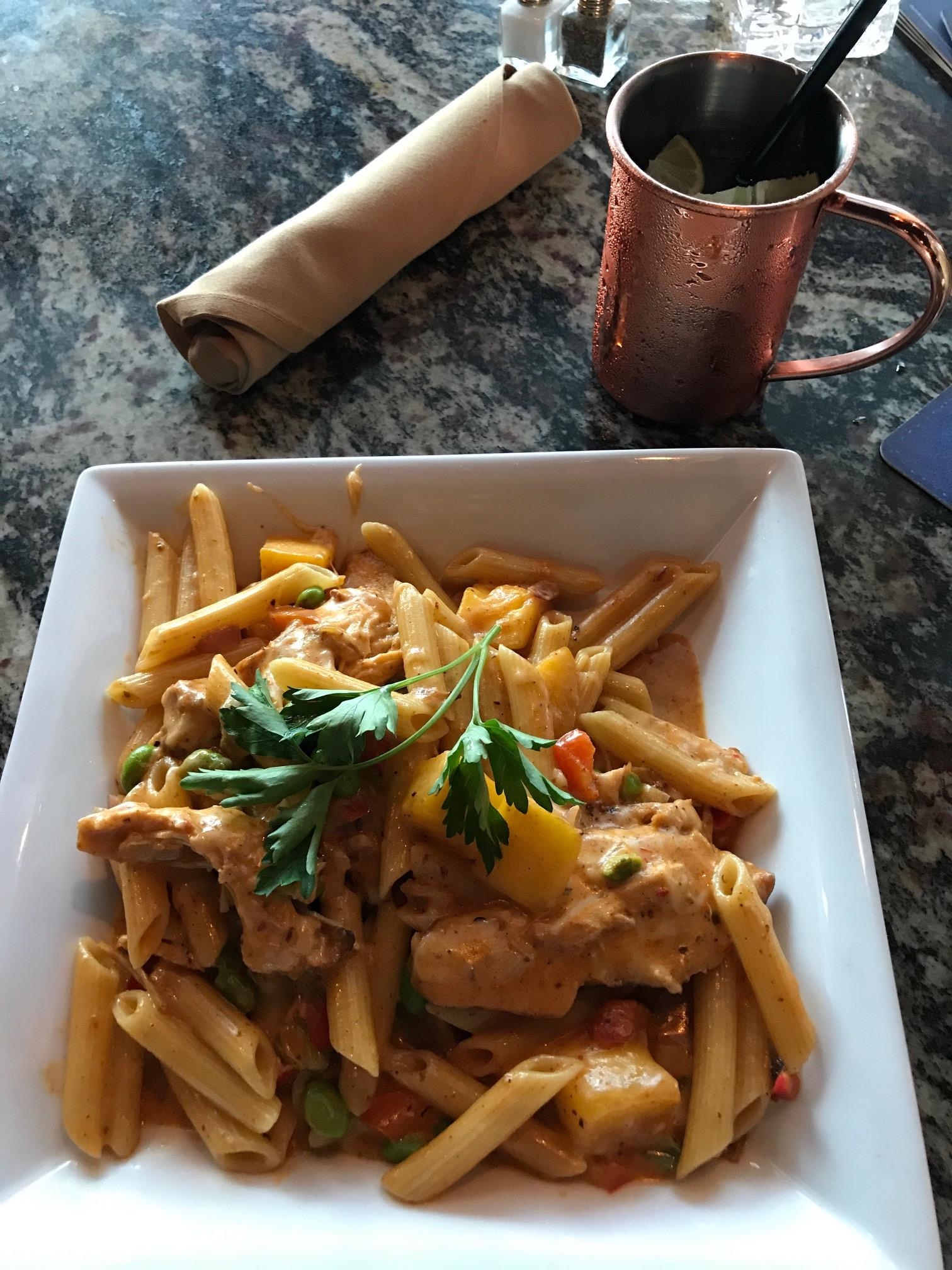 I hope you all get out and visit these great parks that makes our nation beautiful! You can also view my Instagram page to see videos that I took from both parks as well! 🙂