I had to use an free airline ticket before the end of the year. Since I had a long Veterans Day Weekend because I work in the government full time, I decided to take a trip to a place that I have been wanting to visit since I moved to the western part of the country: Portland.
So I have an inside joke you guys: I call Portland "Poor Portland," because every time I thought I was going to take a trip to the city, I changed my mind and ended up going someplace else. I refused to let Portland be last on my list this time, LOL!
Plane Ticket: Free ticket through Delta Airlines.
Rental Car: $60 through Budget Rental for 4 days (I know, super cheap, right?!). Got a Ford Fiesta.
Airbnb: $214.70 for 3 nights. I got a cute little downstairs area converted into a bedroom/bathroom inside a house.
Parking Lot: $46. I decided to try a different parking structure this time, so I did Hilton LAX Parking. I highly recommend it, plus the shuttle was fast!
I got lucky on my trip: no rain, low 50s and crisp air. The fall foliage was also peaking, which is one of the main reasons I wanted to go in November. Oregon has also been going through a climate change and their peak season was a bit delayed this year.
Day 1 – Friday, November 9
So because of the Hill Fire and Woolsey Fire that are currently going on in Los Angeles and Ventura Counties, I had to drive down and spend the night on Thurday at a hotel near LAX. I am so glad I made the decision to leave that night instead of the next day! At this moment, it's about 95,000 acres burned and 47% contained. Friday morning I had a 6 a.m. flight out of LAX that took a little over 2 hours. I literally could see the smoke and flames from my window seat.
Right as we were landing in Portland, I saw a view of the fall foliage and Mt. Hood.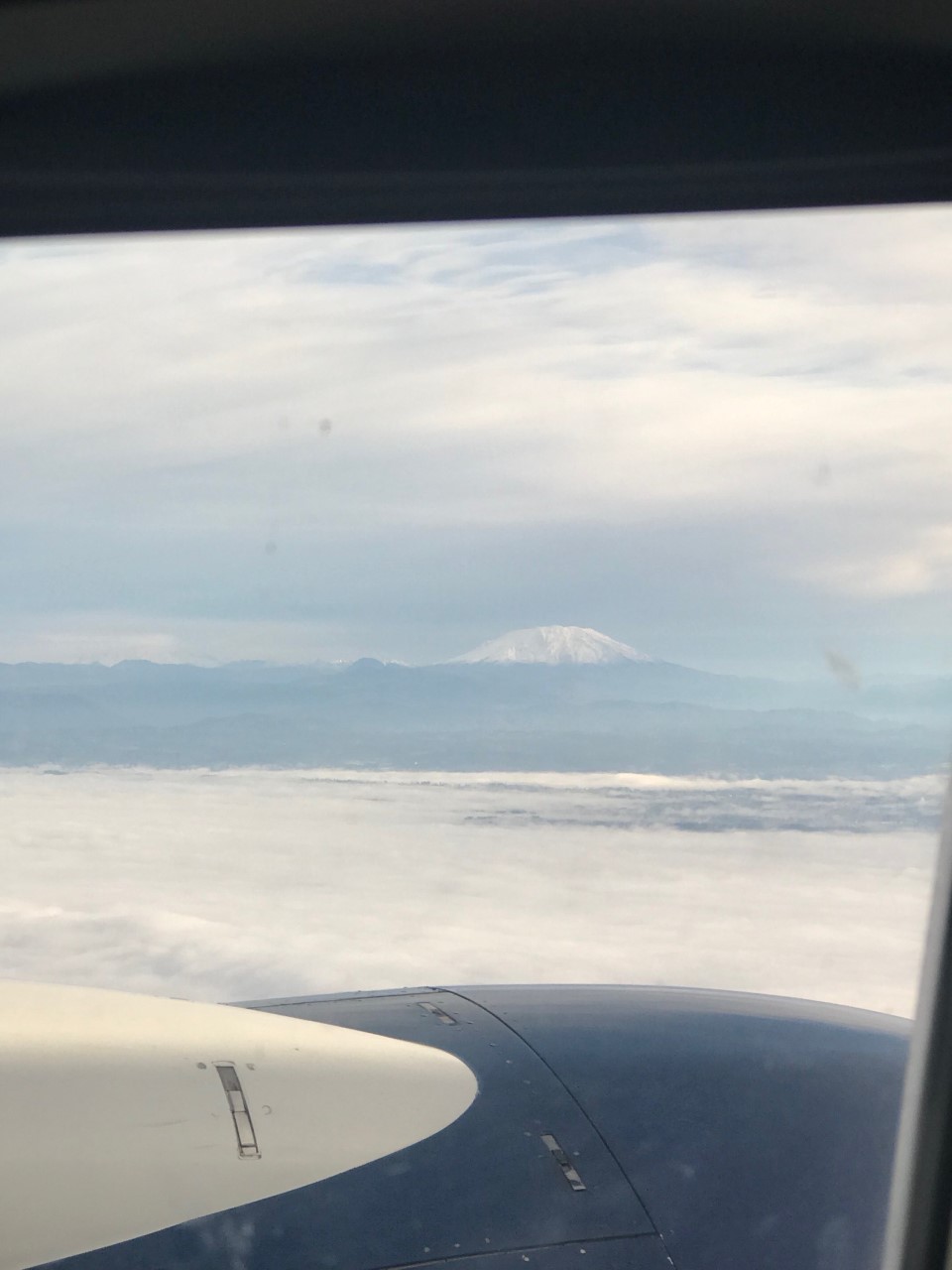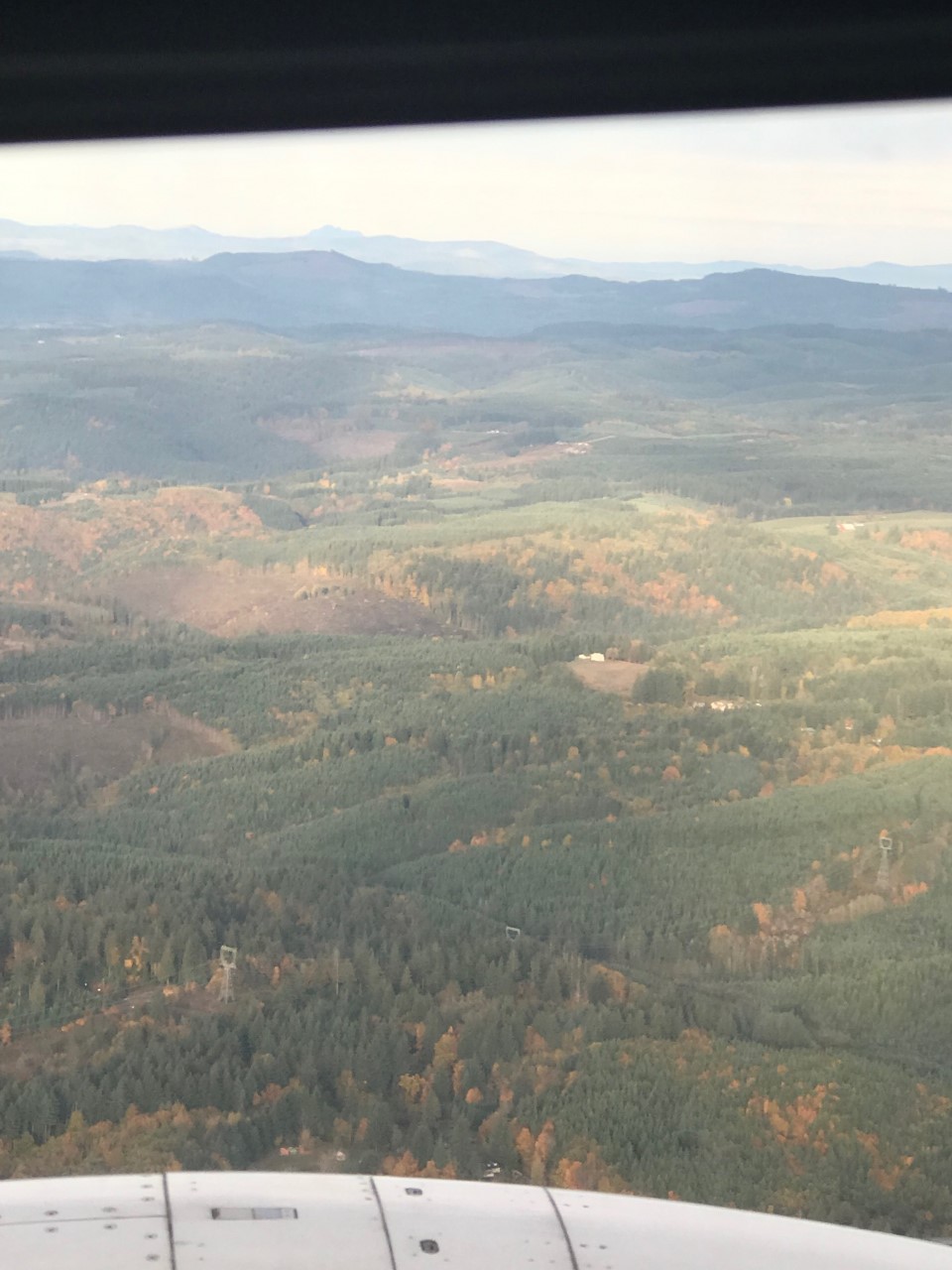 After I got my luggage and rental car, my first stop was the Aerial Tram downtown ($4.90 roundtrip) to get a good view of the city. According to the tram website, "the Tram cabins travel 3,300 linear ft from South Waterfront to Marquam Hill. Traveling at 22 miles per hour, the Tram cabins rise 500 ft during the 4 minute trip." It really was a quick trip, but worth the view!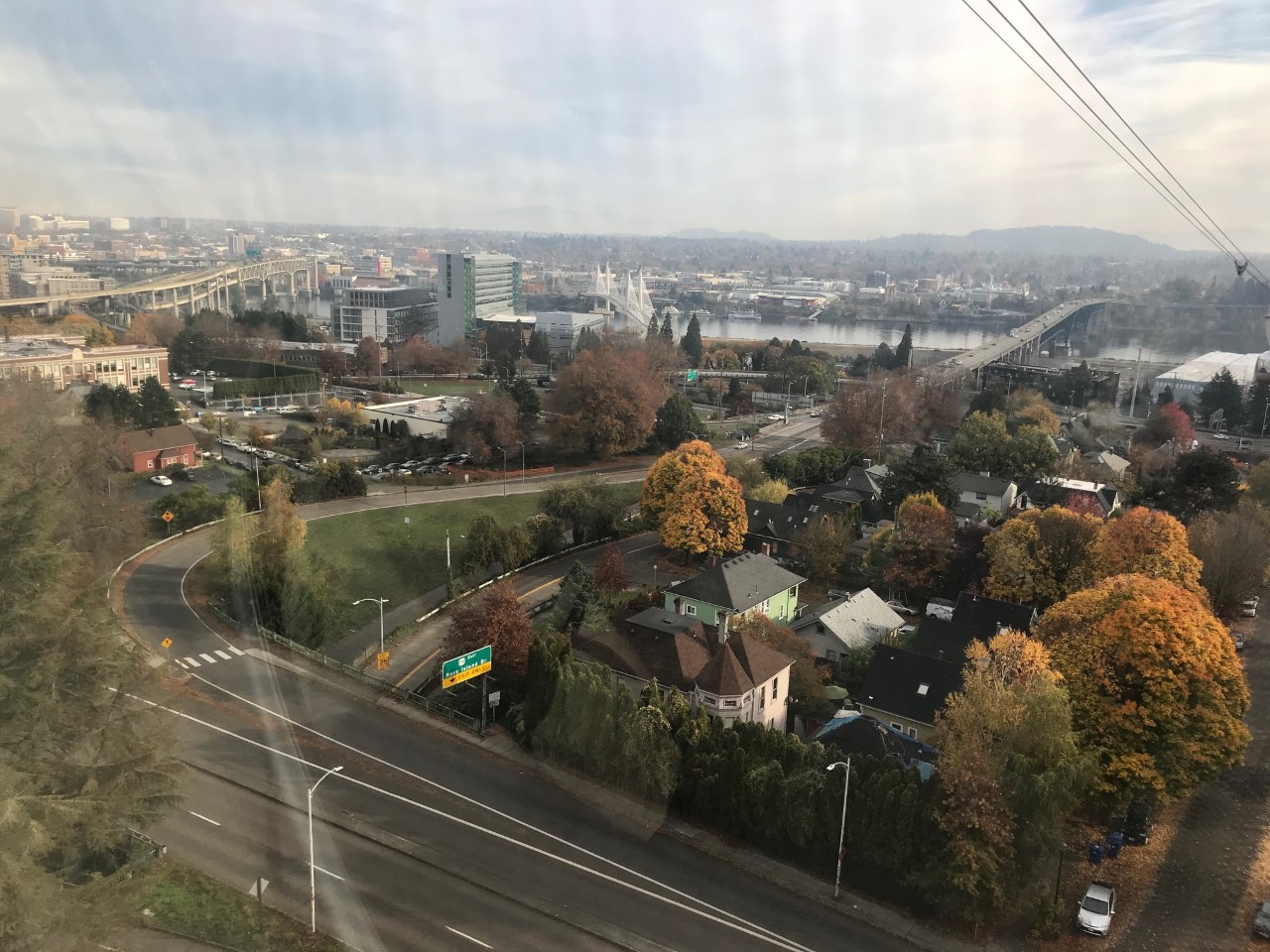 Next I made my way over to Hoyt Arboretum on the west end to view the fall colors. That was the happiest and most peaceful I had felt in awhile. You can drive and/or walk the whole thing, it's so worth it!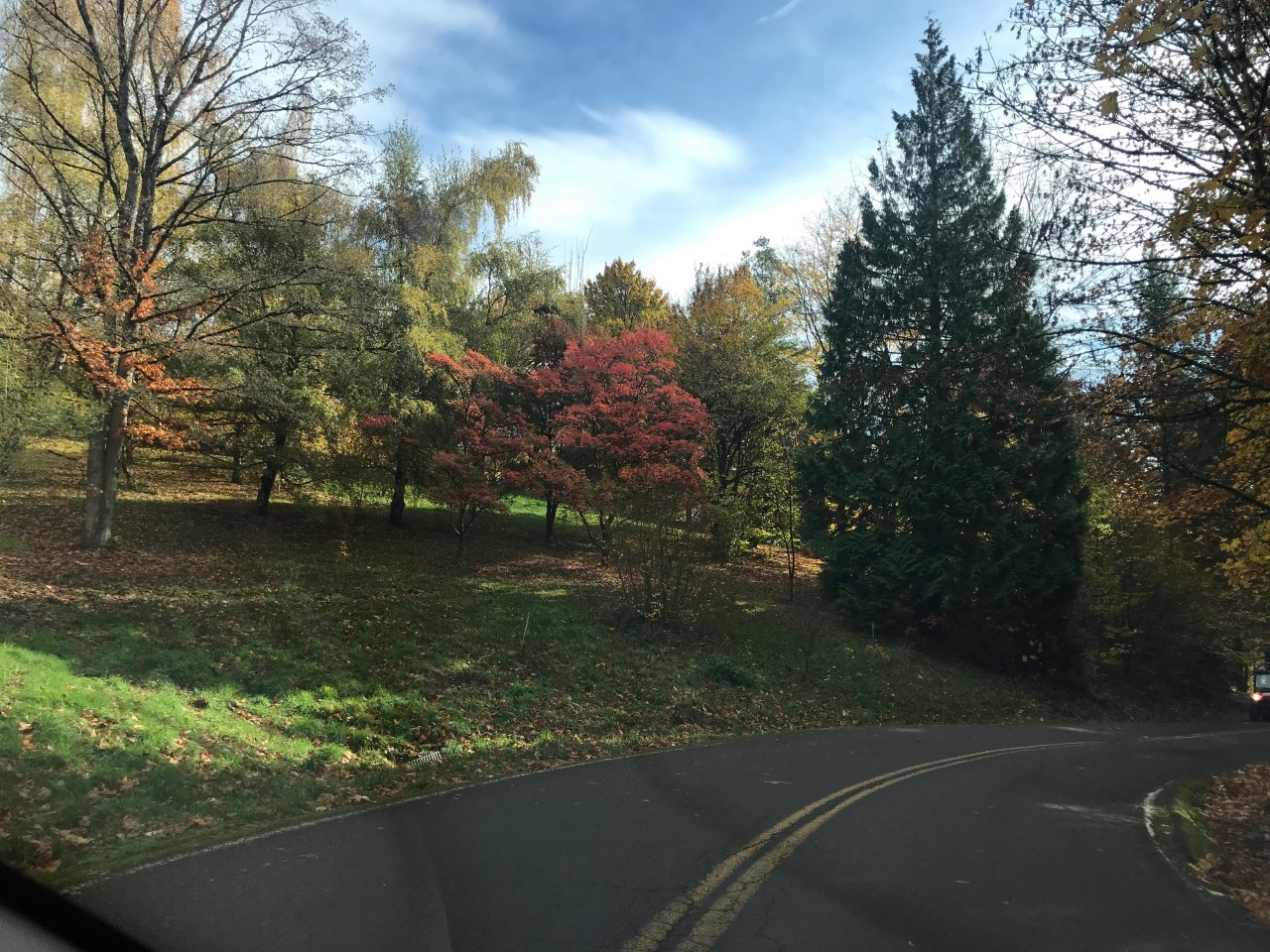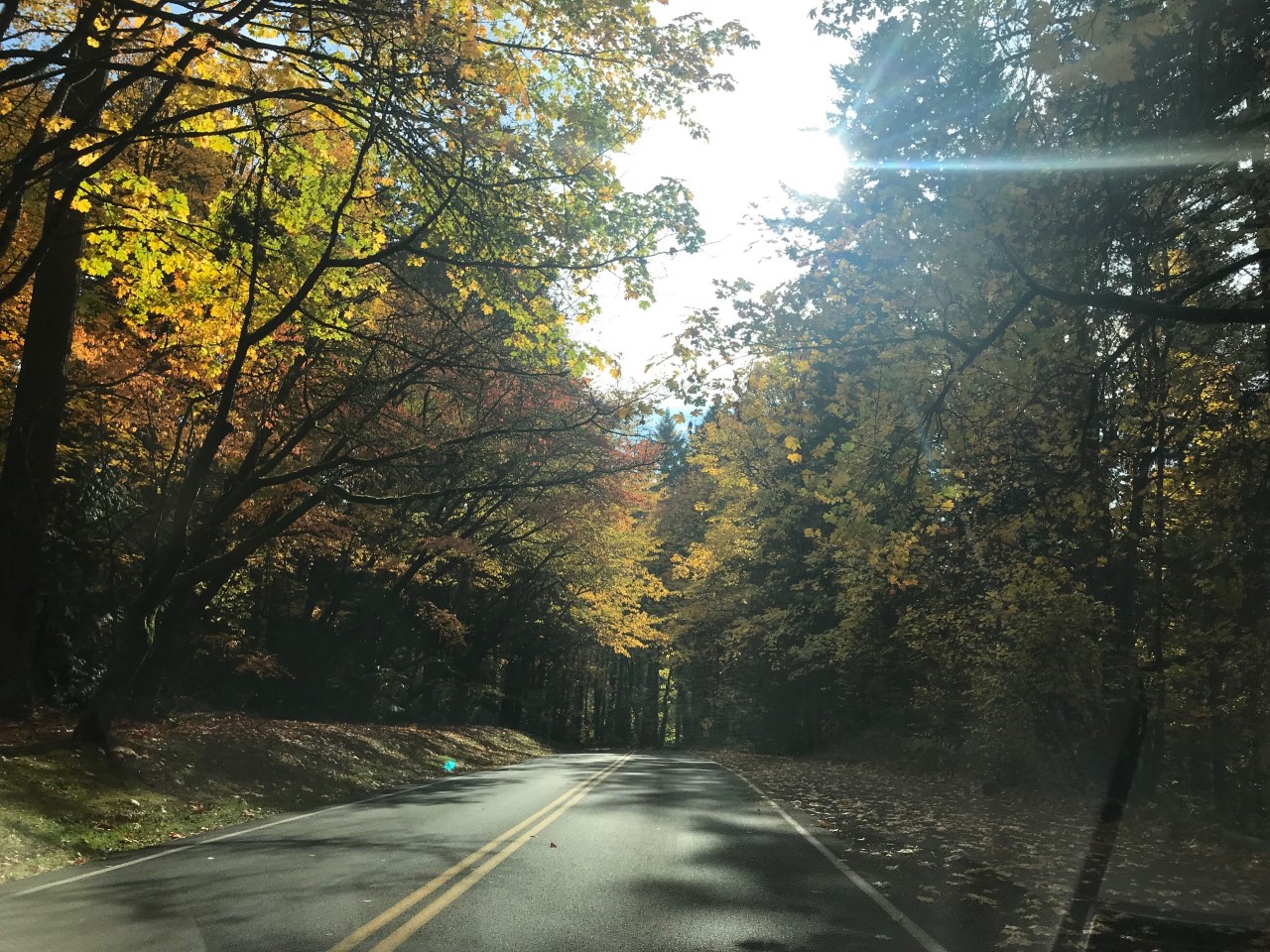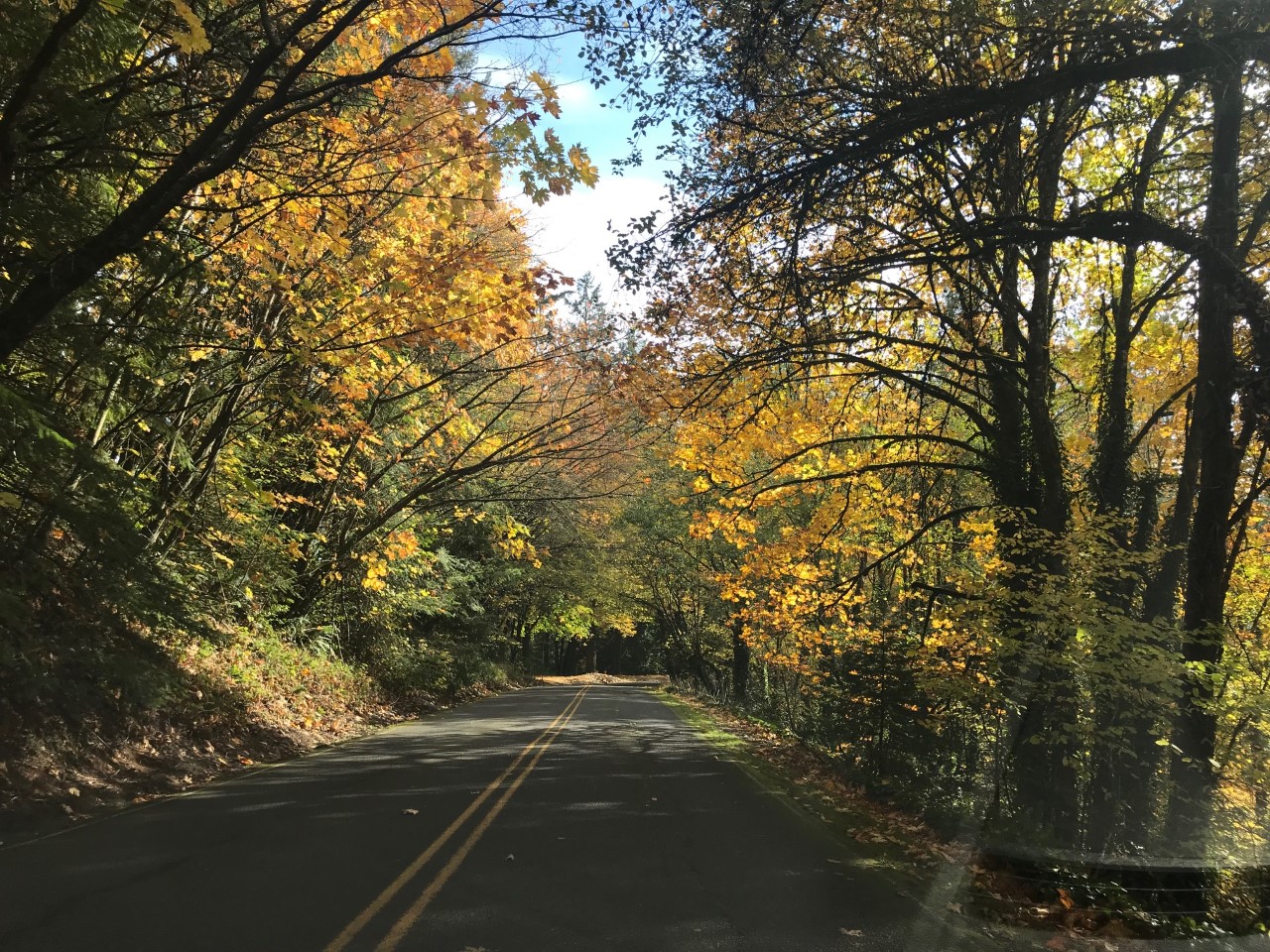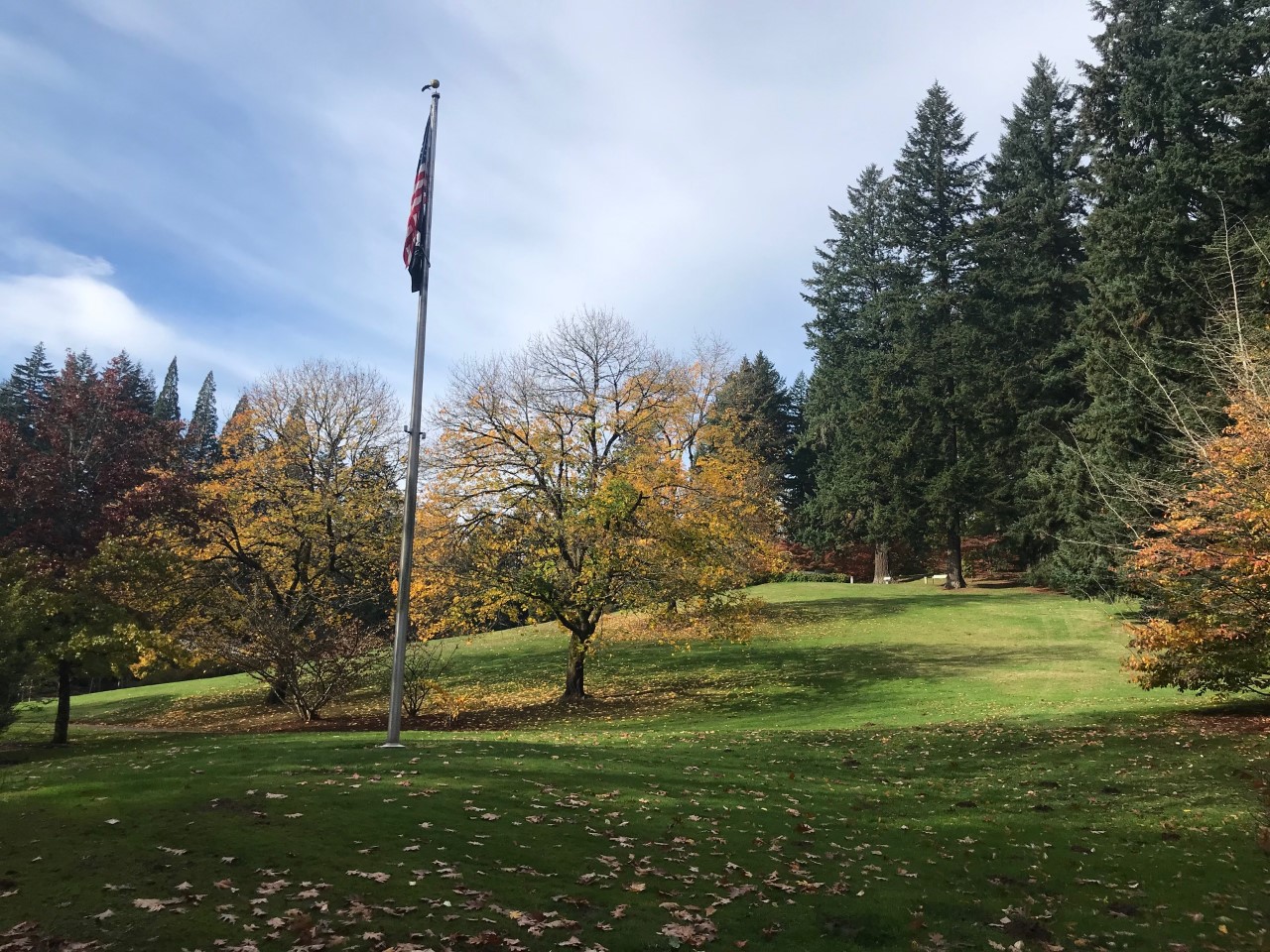 I was starting to feel hungry, so I made my way to Ecliptic Brewery across the other eastern side of the Williamette River for a beer sampler of their top 6 beers ($11), a cup of Thai soup ($4) and Roasted Brussels Sprouts ($6). I am so addicted to Brussel sprouts, they are healthy for you, too! My favorite beer out of the whole sampler was the Starburst IPA. I am not much of an IPA fan and this was the first IPA that I have ever liked! It literally tastes like a Starburst!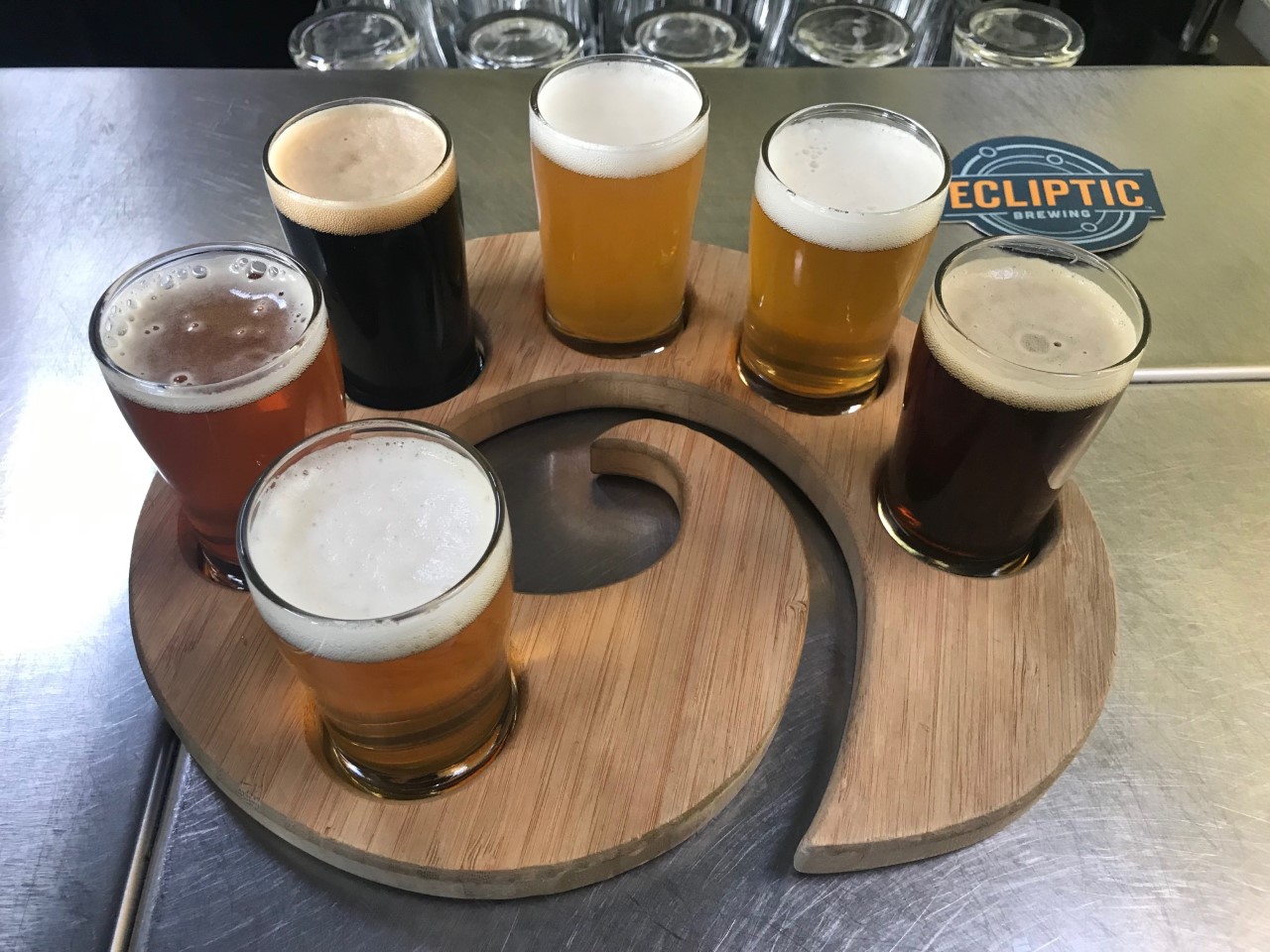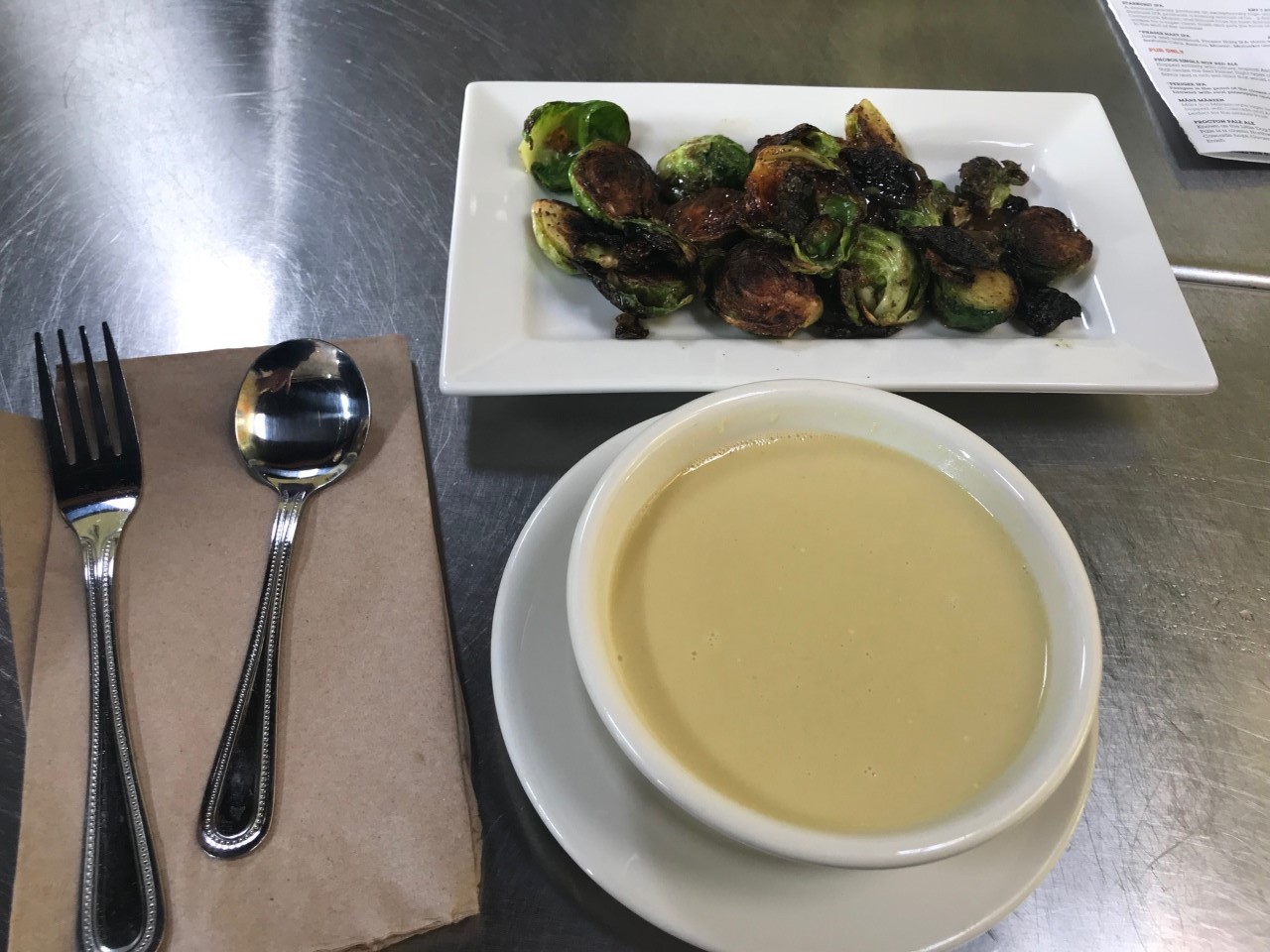 You guys are going to make fun of me where I went next but I was dying to do this: after I ate, I went a bit south to visit the End of the Oregon Trail Interpretive & Visitor Information Center ($13), which was a 2,000 mile journey from Missouri to Oregon! Do you remember playing that computer game as a kid? I do! I always had an ox and someone in my family always died of dysentery, it never failed.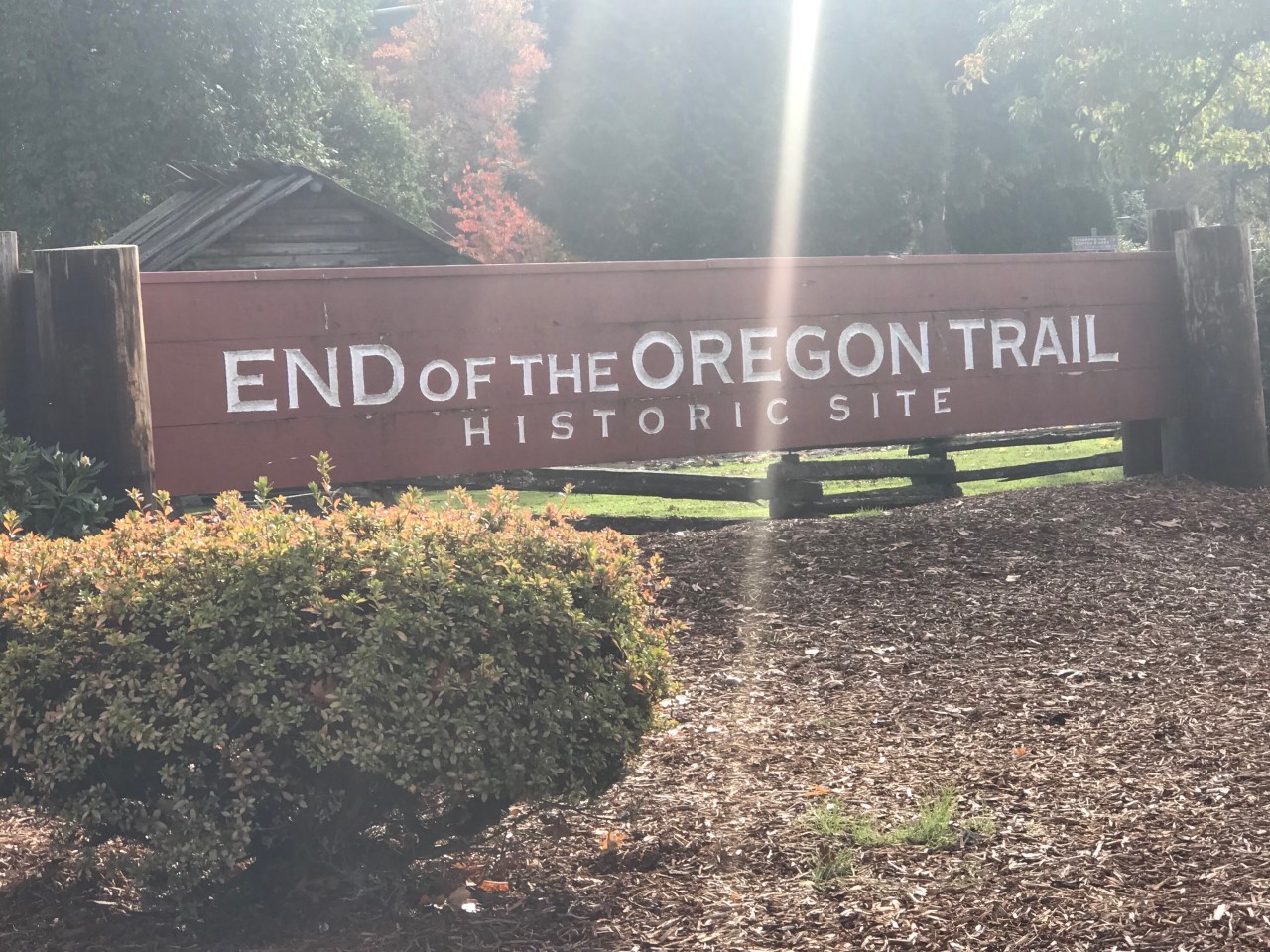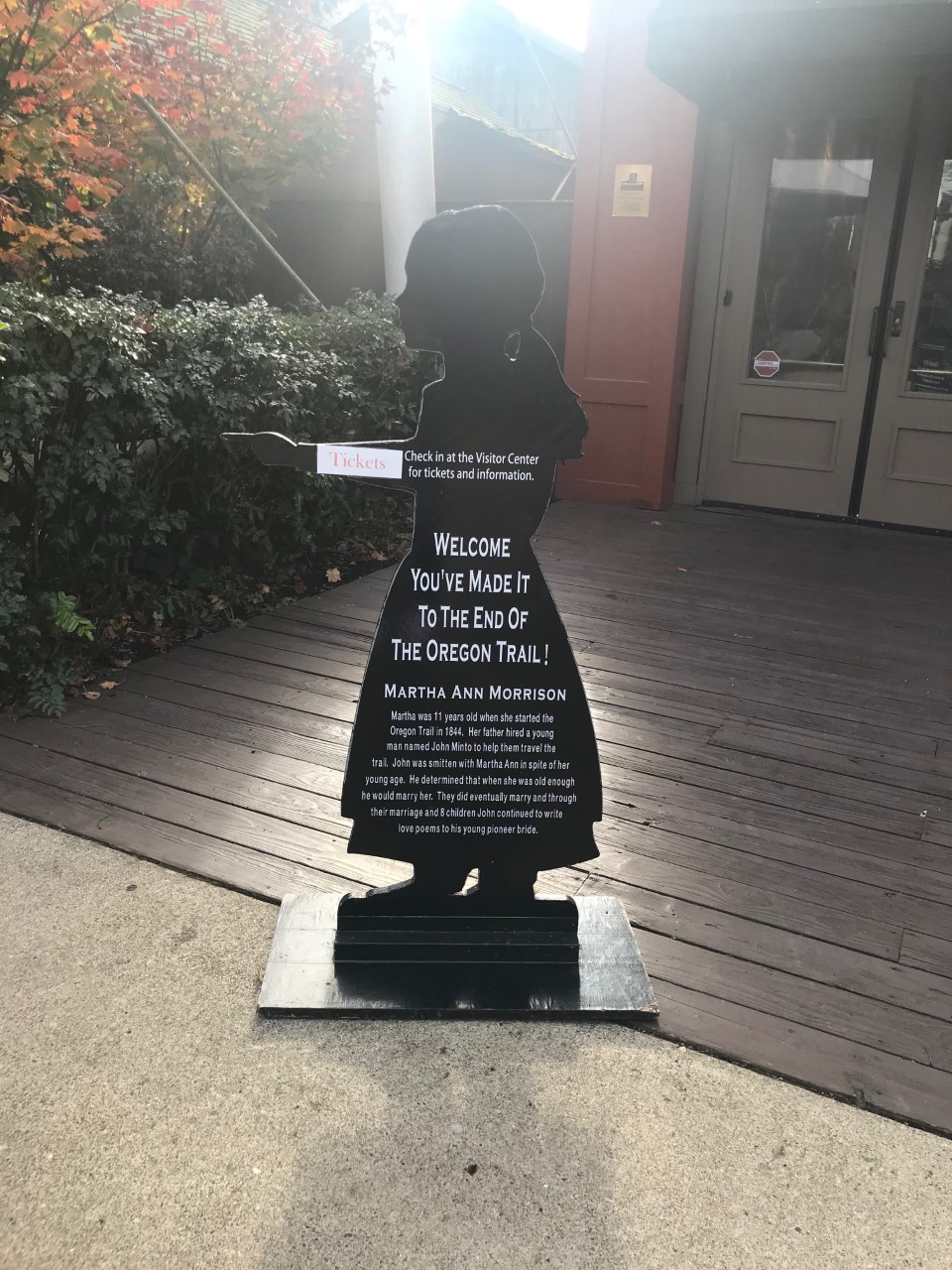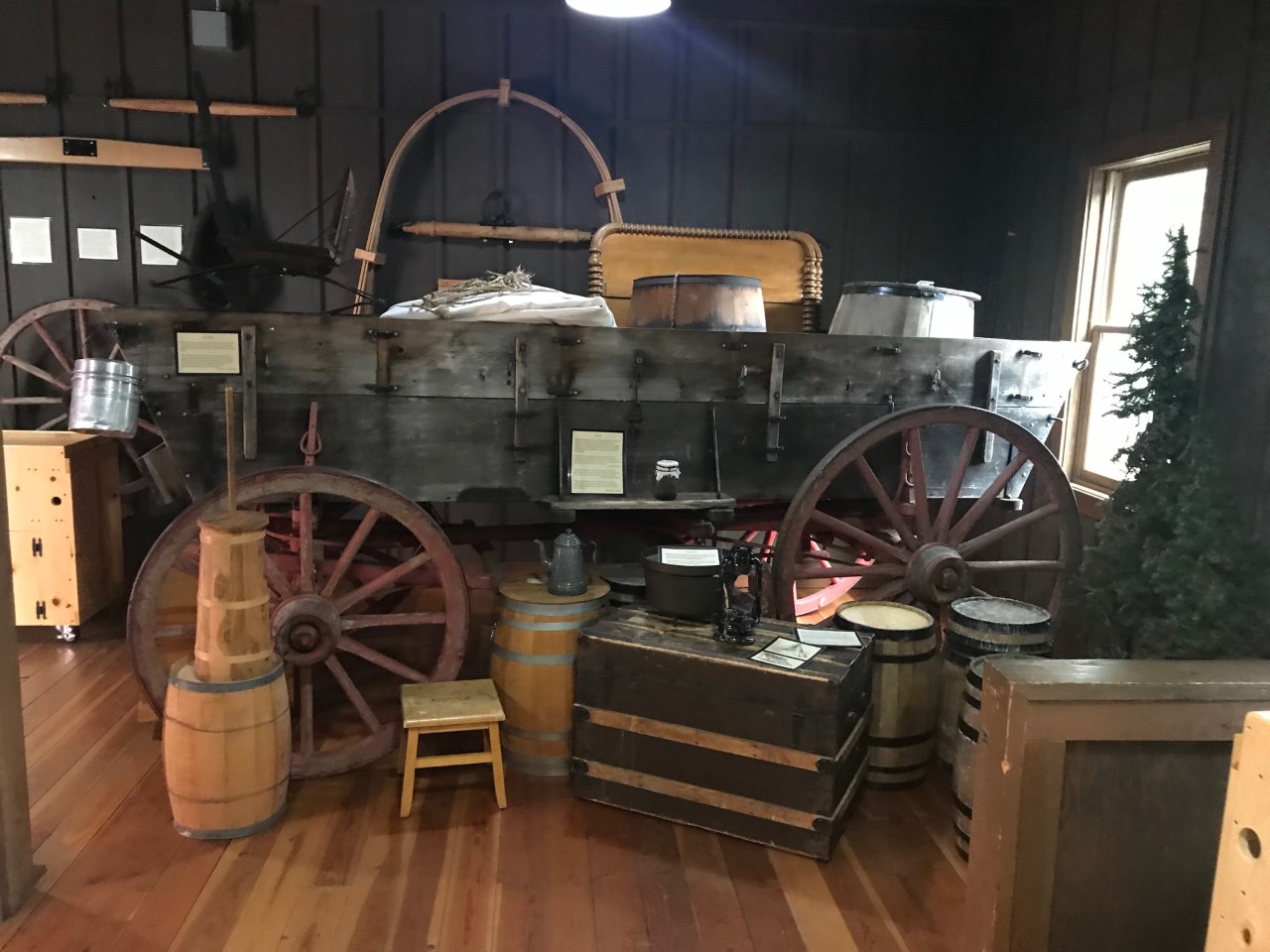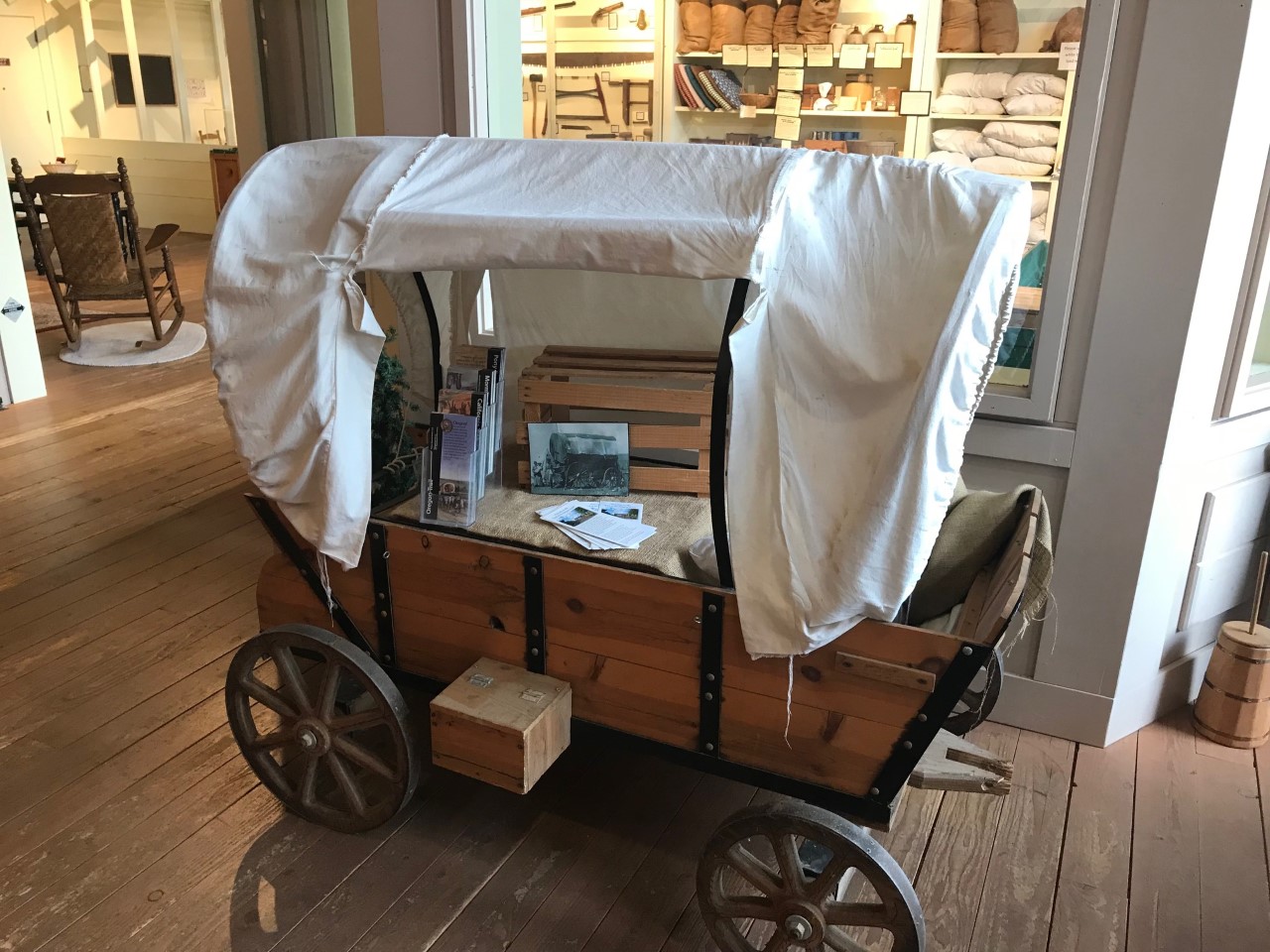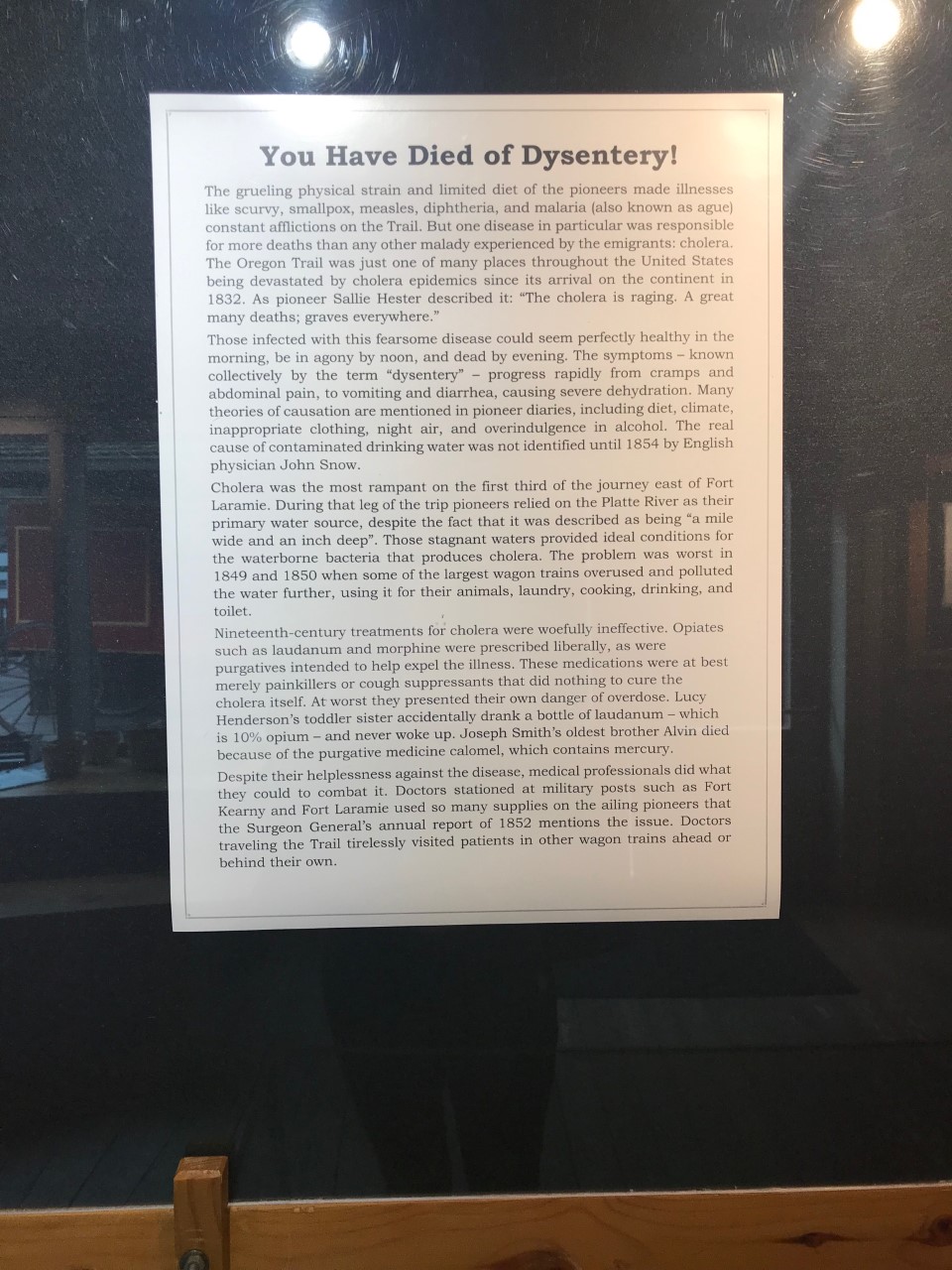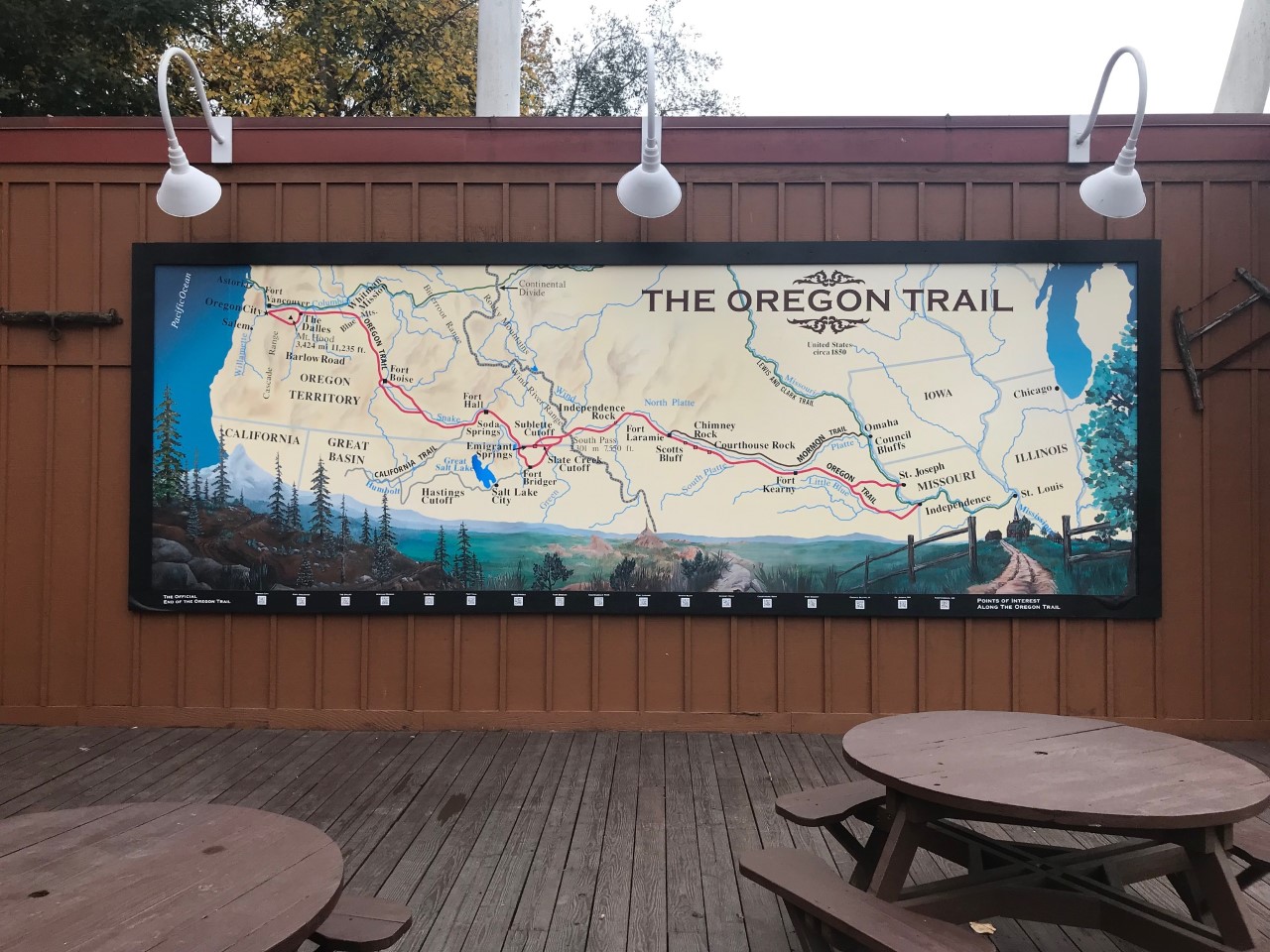 I watched a short movie and toured the museum with clothing, wagons, journals and other useful information. In the gift shop, I bought authentic Oregon Trail dust ($3.25) and a plush ox ($8.75). The ox can now join the reins of my moose, poodle, rooster and puffin on my bed! Look at all of the benefits to purchasing an ox as well! 😉
Afterwards I went to something Atlas Obscura mentioned was weird and unique to check out downtown: Stark's Vacuum Museum (free). It featured vacuums from 1800s all the way up to the 1960s! Imagine all that ancient dust just sitting in those vacuums!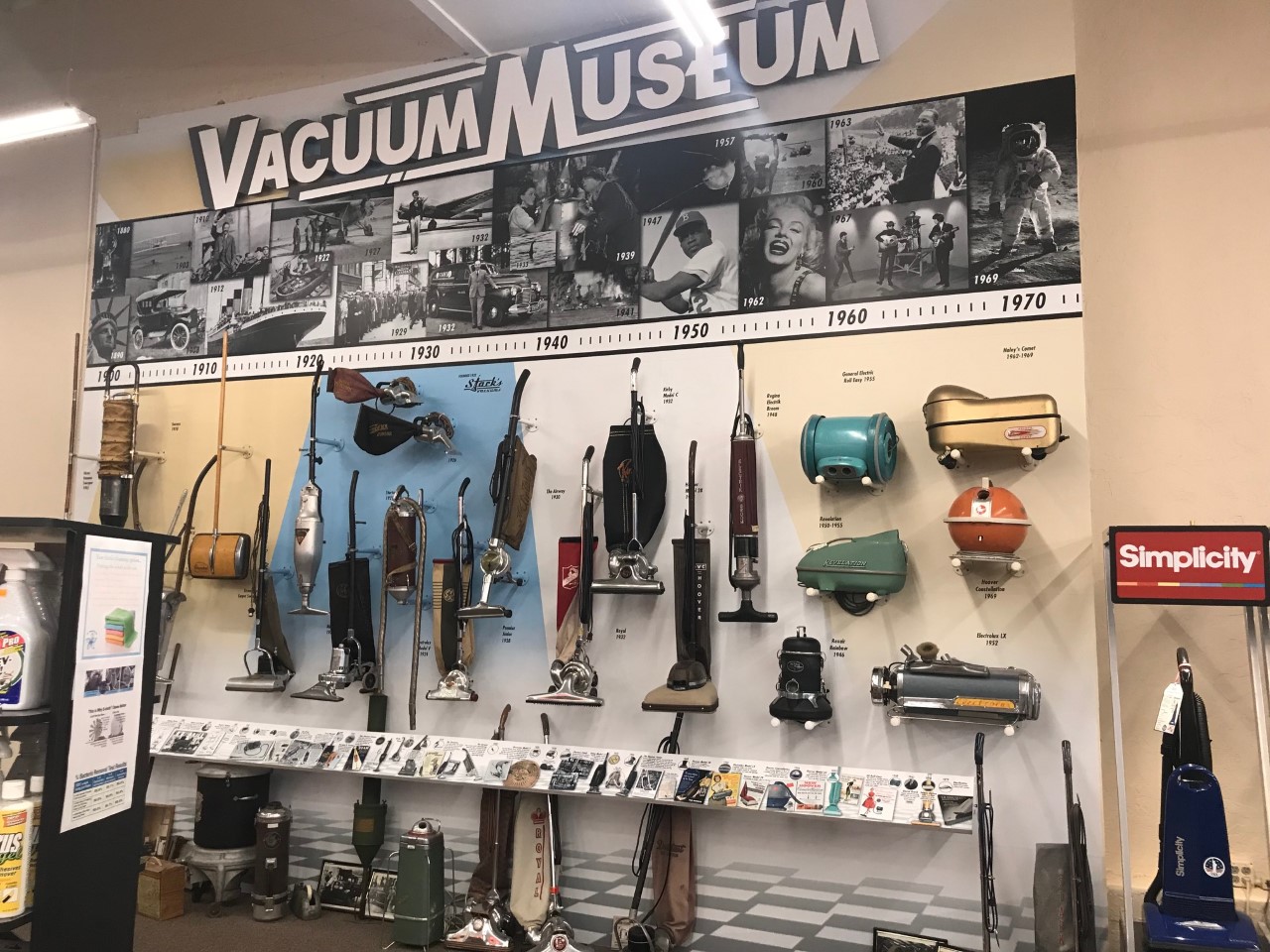 By that time, it was time to check into my Airbnb on the northeast end. I have to say that this part of town was my favorite, it reminded me of the hip vibe of Northeast Minneapolis but a lot more cozier. I took a 2 hour nap and freshened up to go to dinner at Toro Bravo, a tapas restaurant ($53, I know, but the tapas were so good!). I ended up having Red Sangria, a French Kiss, which was a date soaked in brandy and stuffed with foie cheese, Spanish Curried Meats with bread, Piquillo Peppers with rice, minced steak, fried shallots and fermented calabrian chili cream, and Cheese Ice Cream in a sherry sauce. OMG you guys, you have to go to this restaurant, it is so good!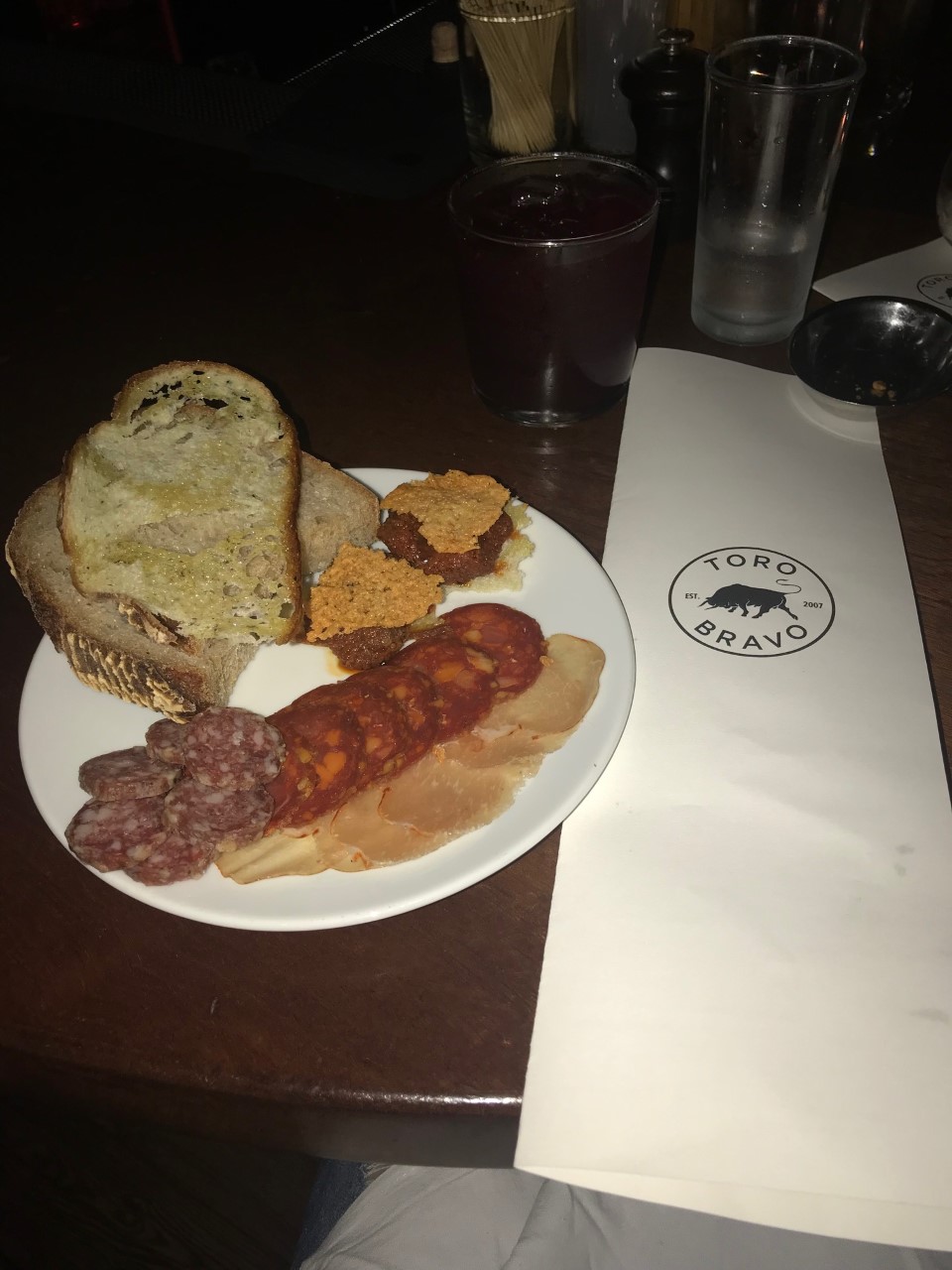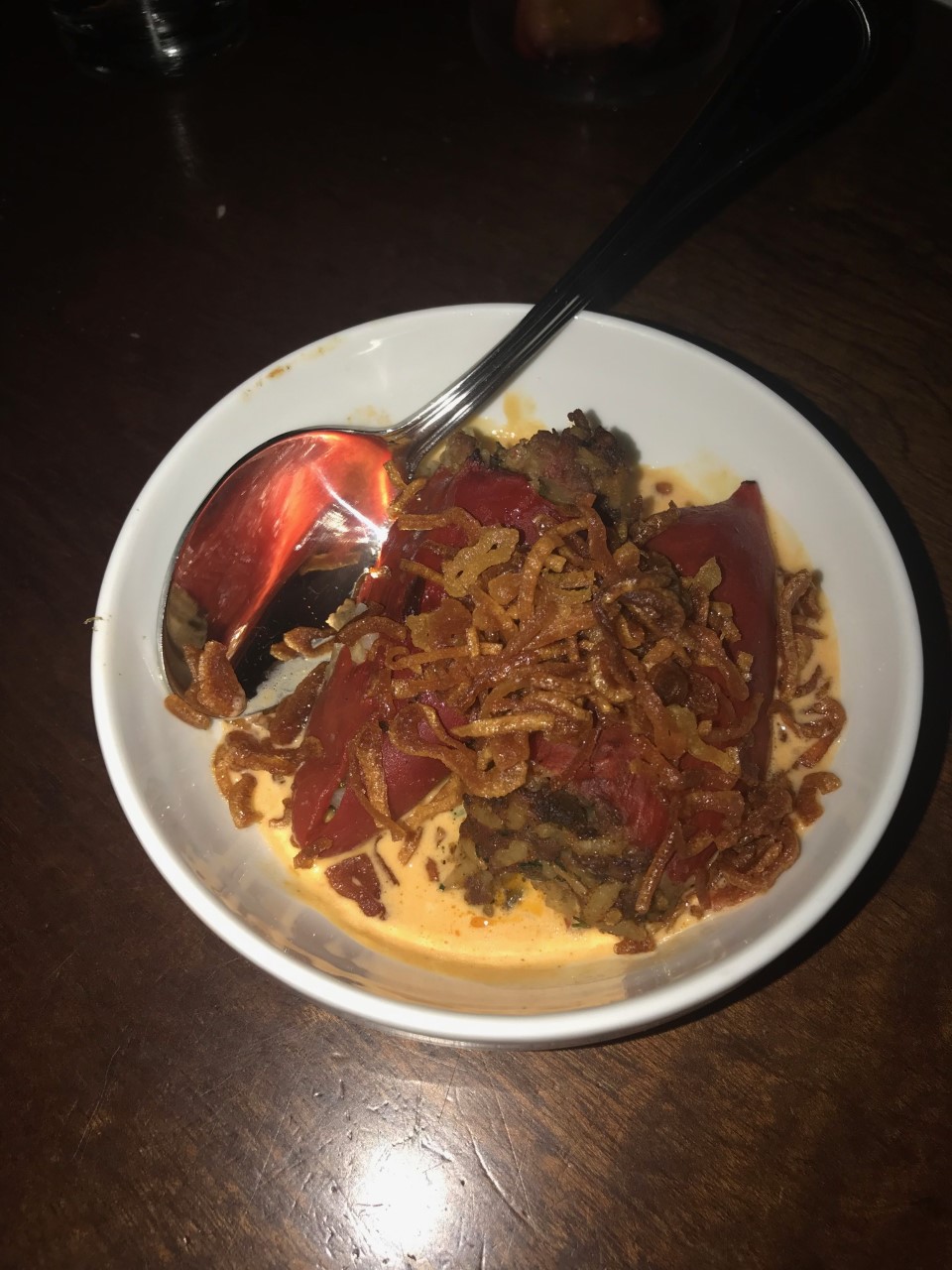 I ended my night by taking a nice, long lavender salt bath that my Airbnb host had made. I don't have a tub at my apartment and I hadn't taken a bath in a really, really long time. It felt so good just to relax after a long day of flying and sightseeing!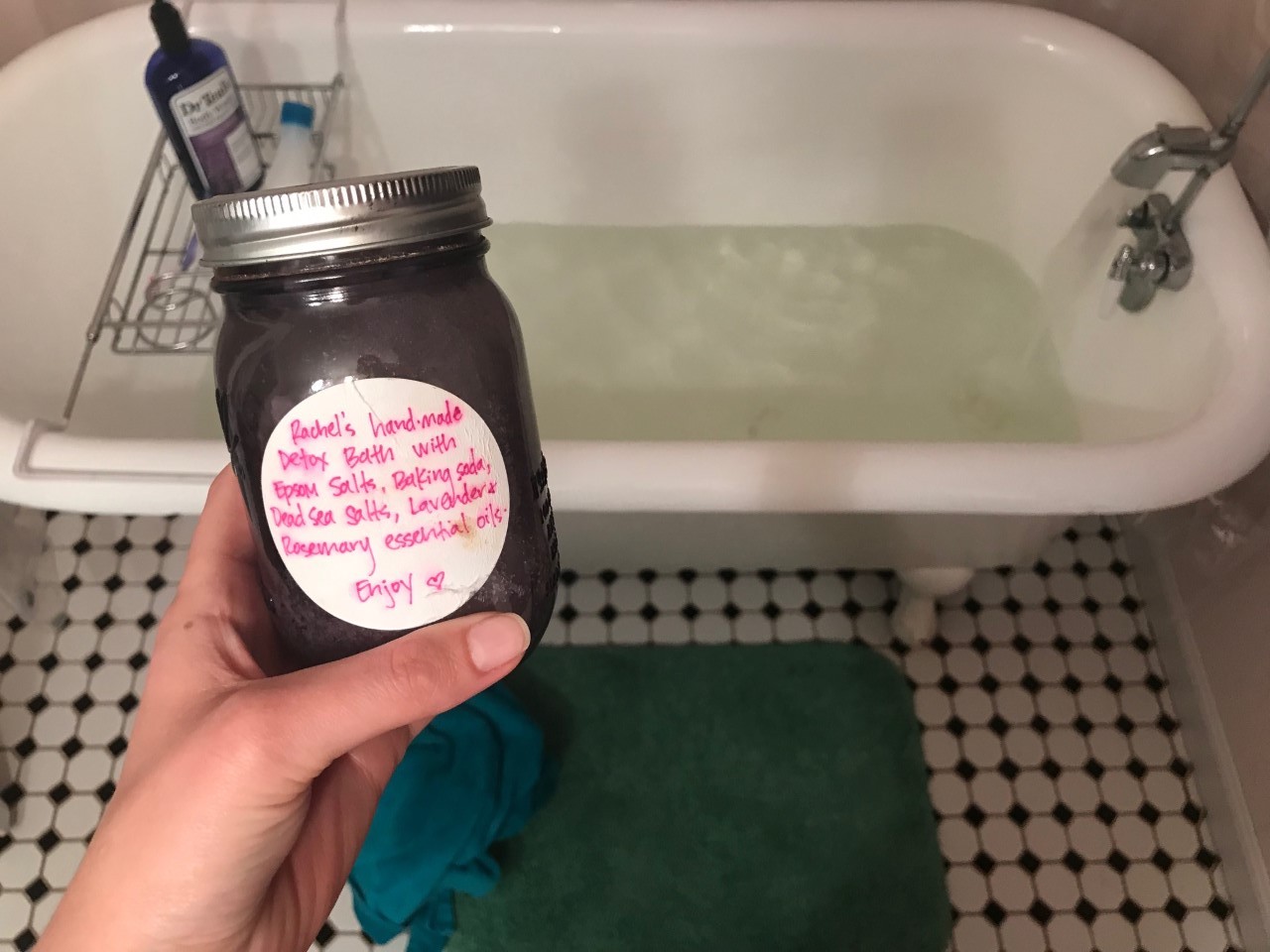 Day 2 – Saturday November 10
I slept in a bit more and got on the road before 10 a.m. I planned on visiting the Oregon Coast. But first, I went a couple miles down from my Airbnb to get some coffee from Proud Mary ($5) and ordered a Tumeric Latte. This place was hoppin' and busy, oh my goodness! It was worth the wait though.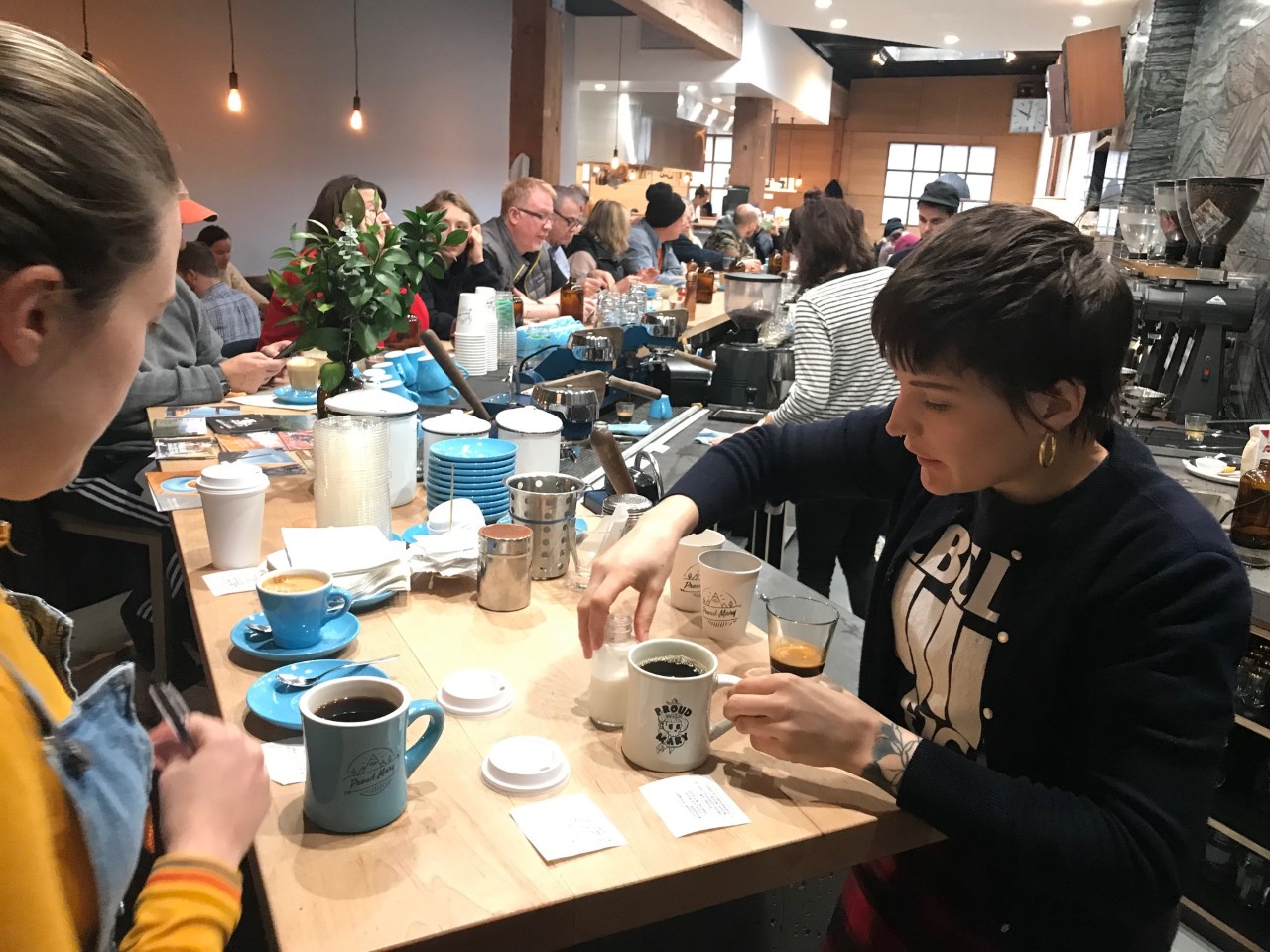 On my way out, I snapped a photo of some wall art that said "Keep Your Chin Up." There's wall art all over the city, it really was nice to see. I later posted it to my Facebook page and told all of my fellow Southern Californians going through the wildfires.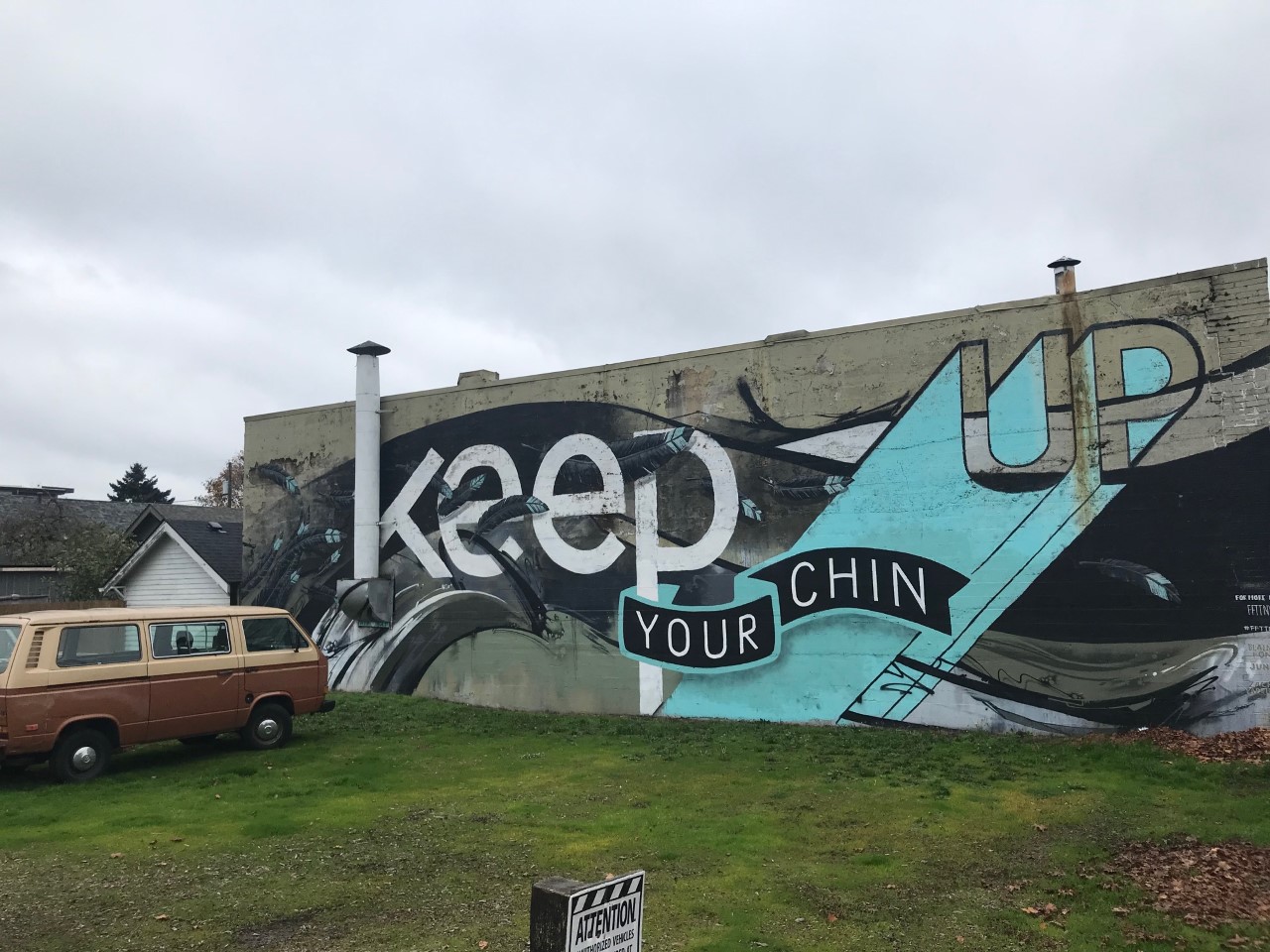 So the Oregon Coast is very long, 363 miles to be exact. I obviously couldn't do the whole thing, so I decided to do Astoria (first city at the very top of Oregon) down to Tillamook (about 65 miles south of the 101). From Portland, Astoria is 1 hour and 45 minutes, the drive was not too bad! I was even in Washington state for a bit as I traveled, then back over the bridge to Oregon! I stopped at a View Point and took this photo looking towards the Washington state side (the bridge is the Lewis and Clark Bridge).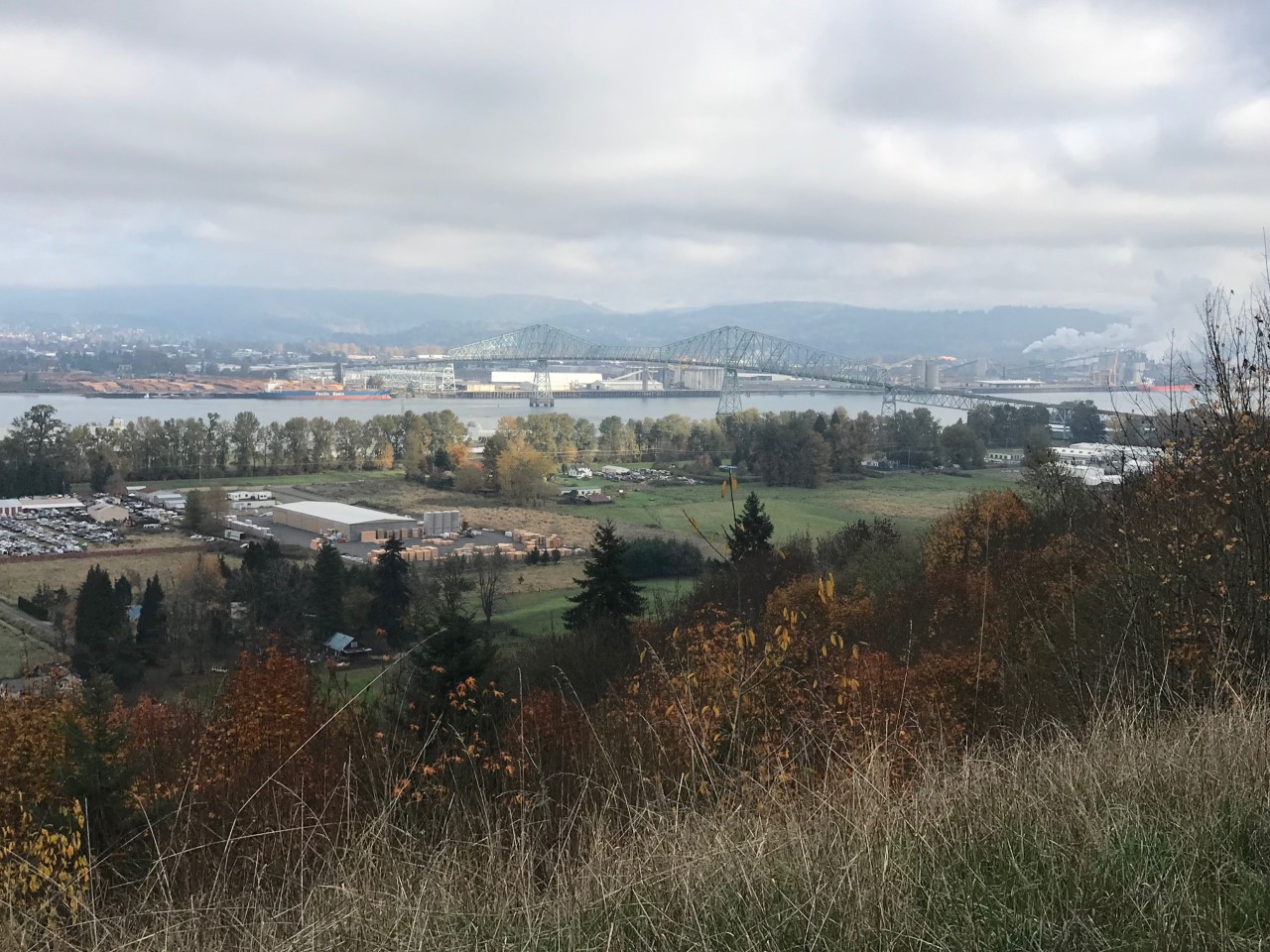 After I got to Astoria, known as "little San Francisco" because of its Victorian mansions and hip vibe, I took some photos of the Columbia River, some boat artifacts at the Columbia River Maritime Museum, and the Astoria Bridge. The weather was so sunny and beautiful!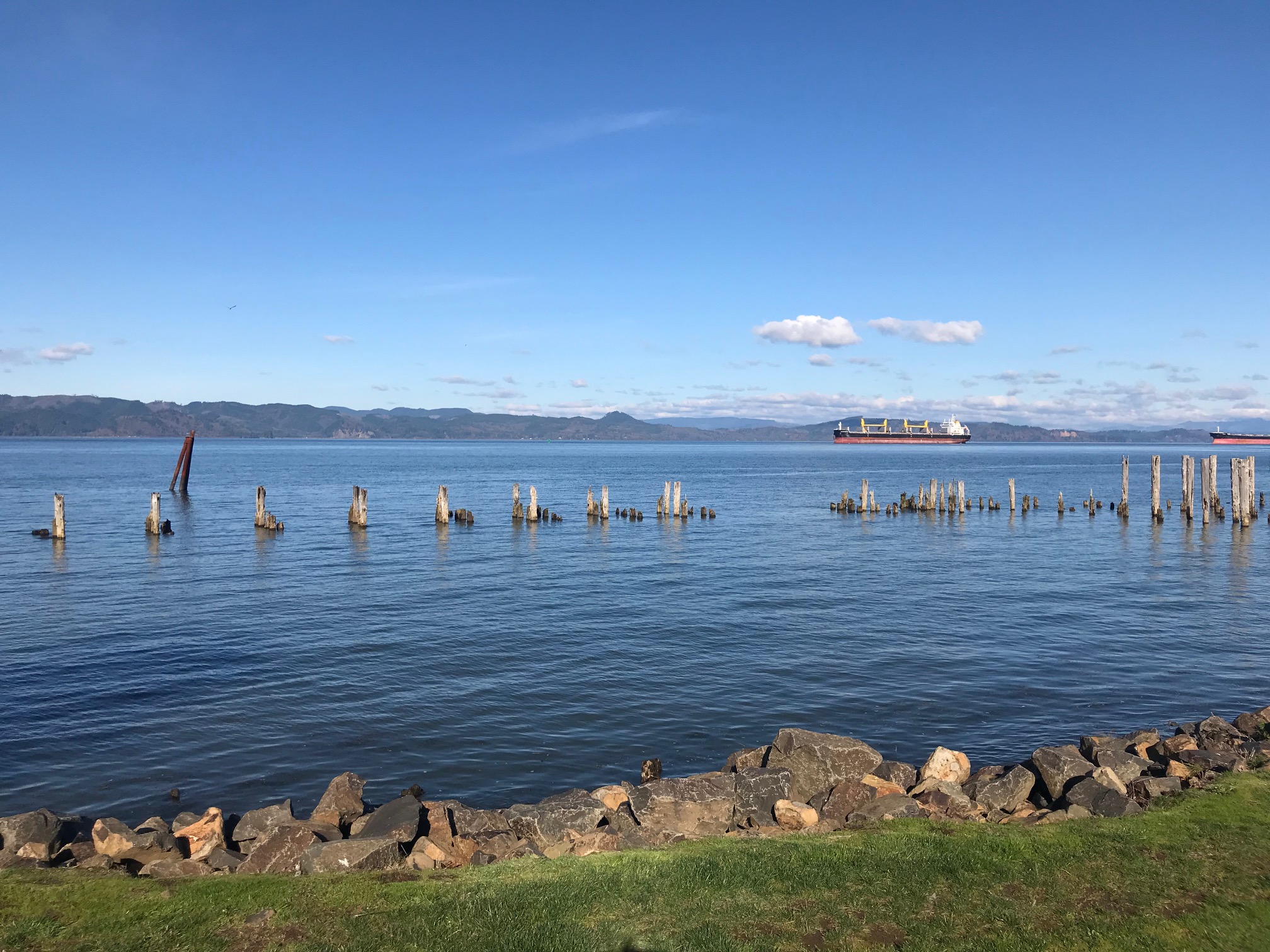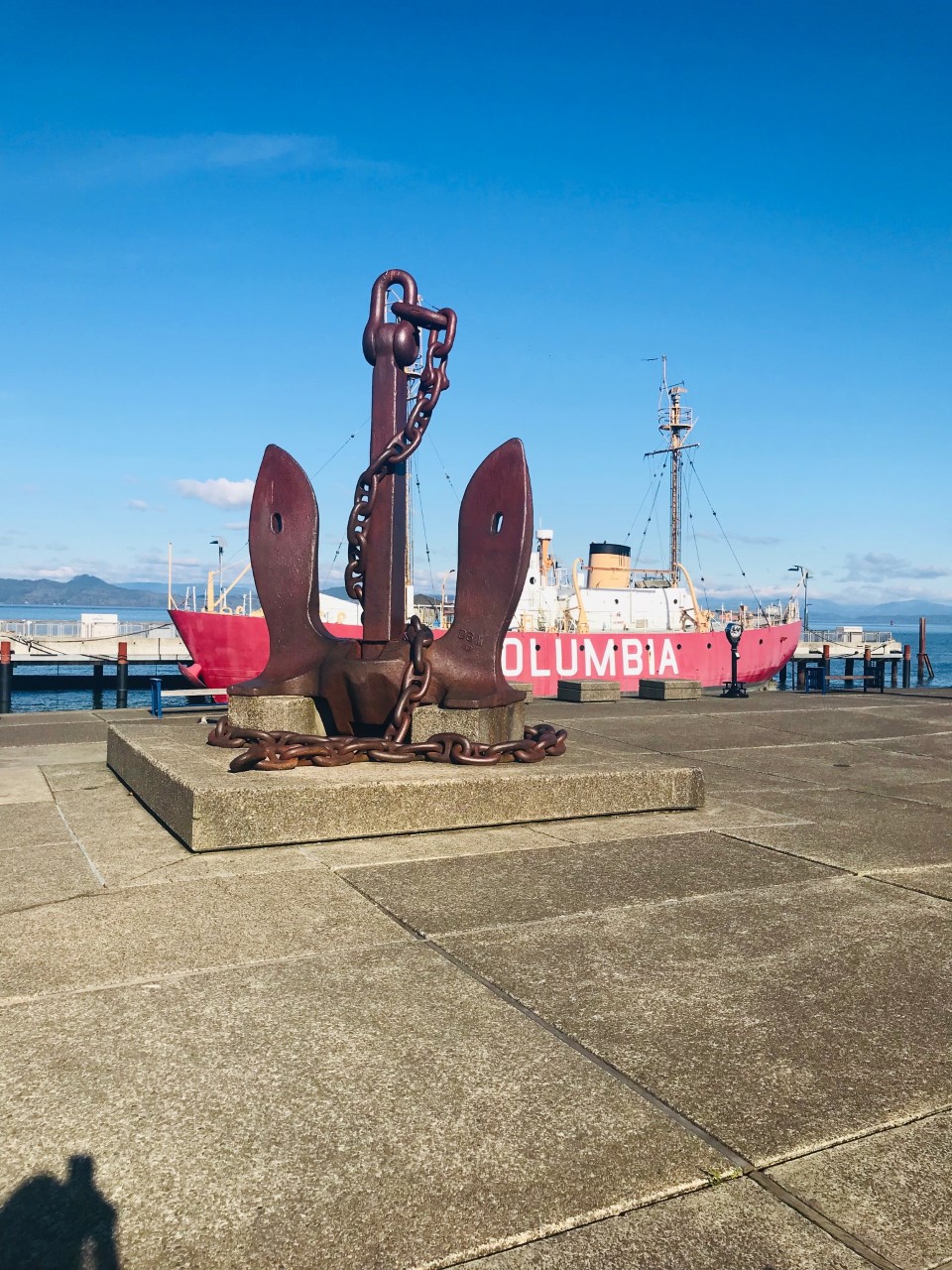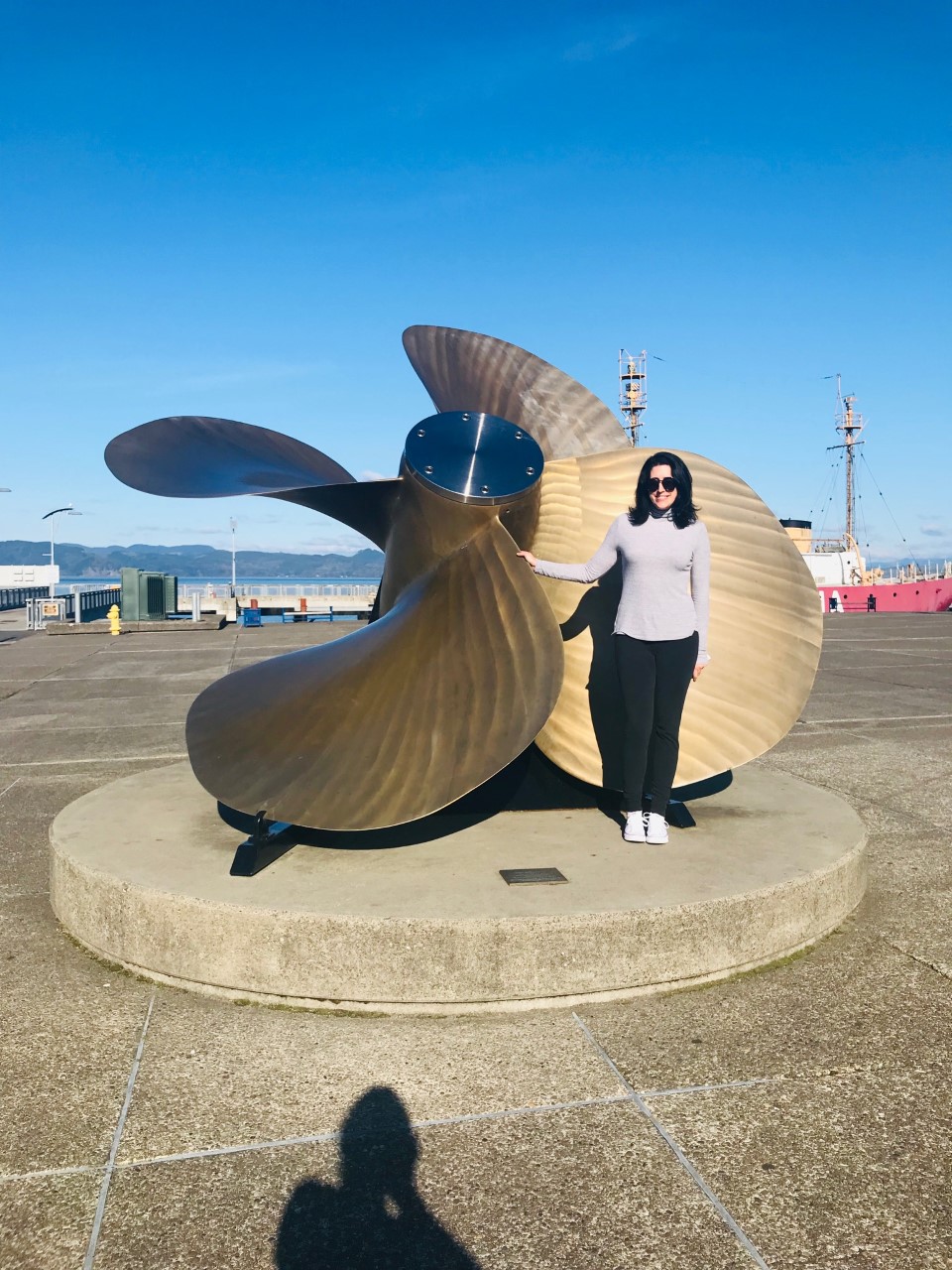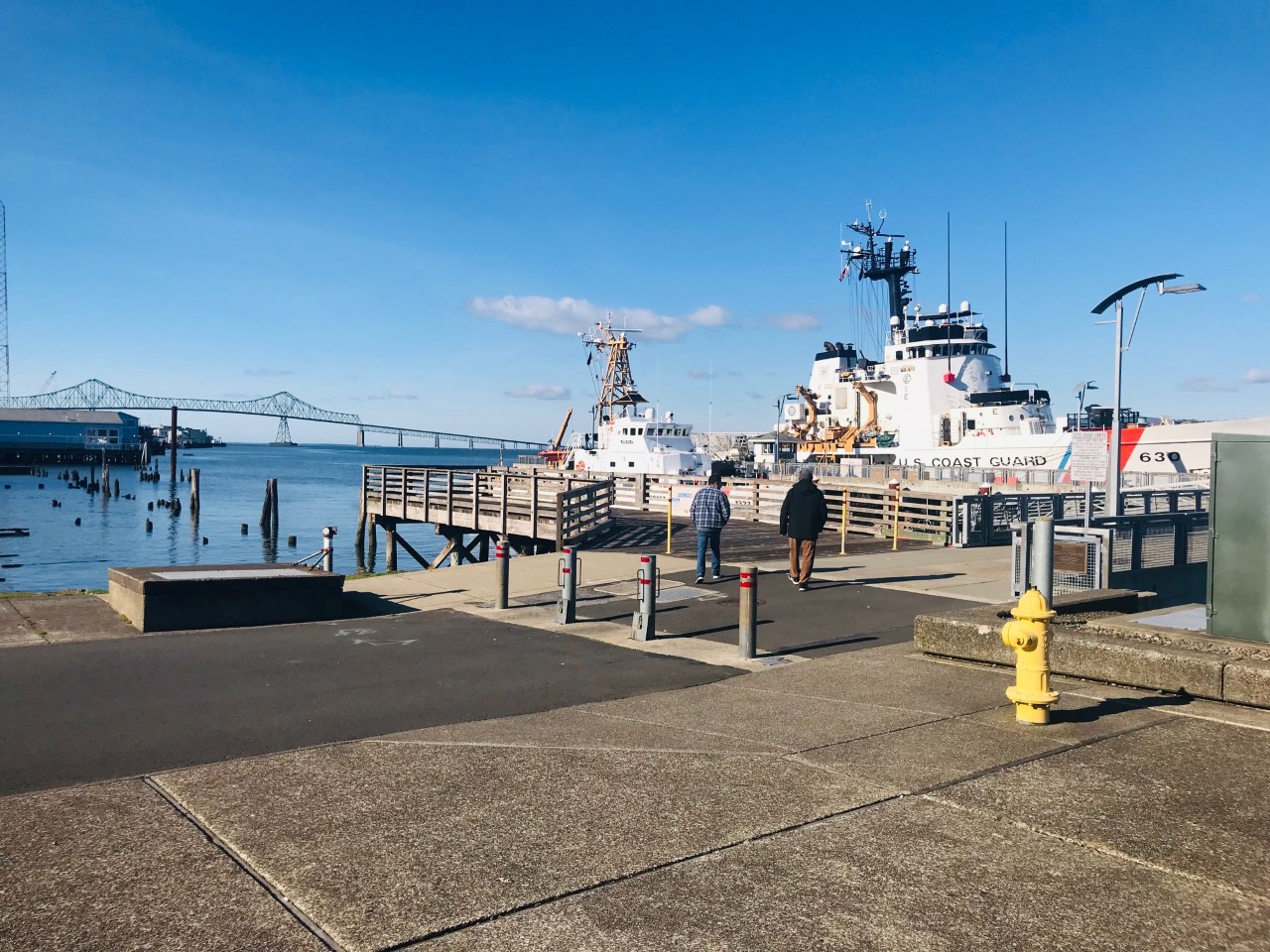 I then headed over to Astoria Brewing Company and had a Strawberry Blonde ($4). It was a very refreshing beer and had a nice berry flavor to it.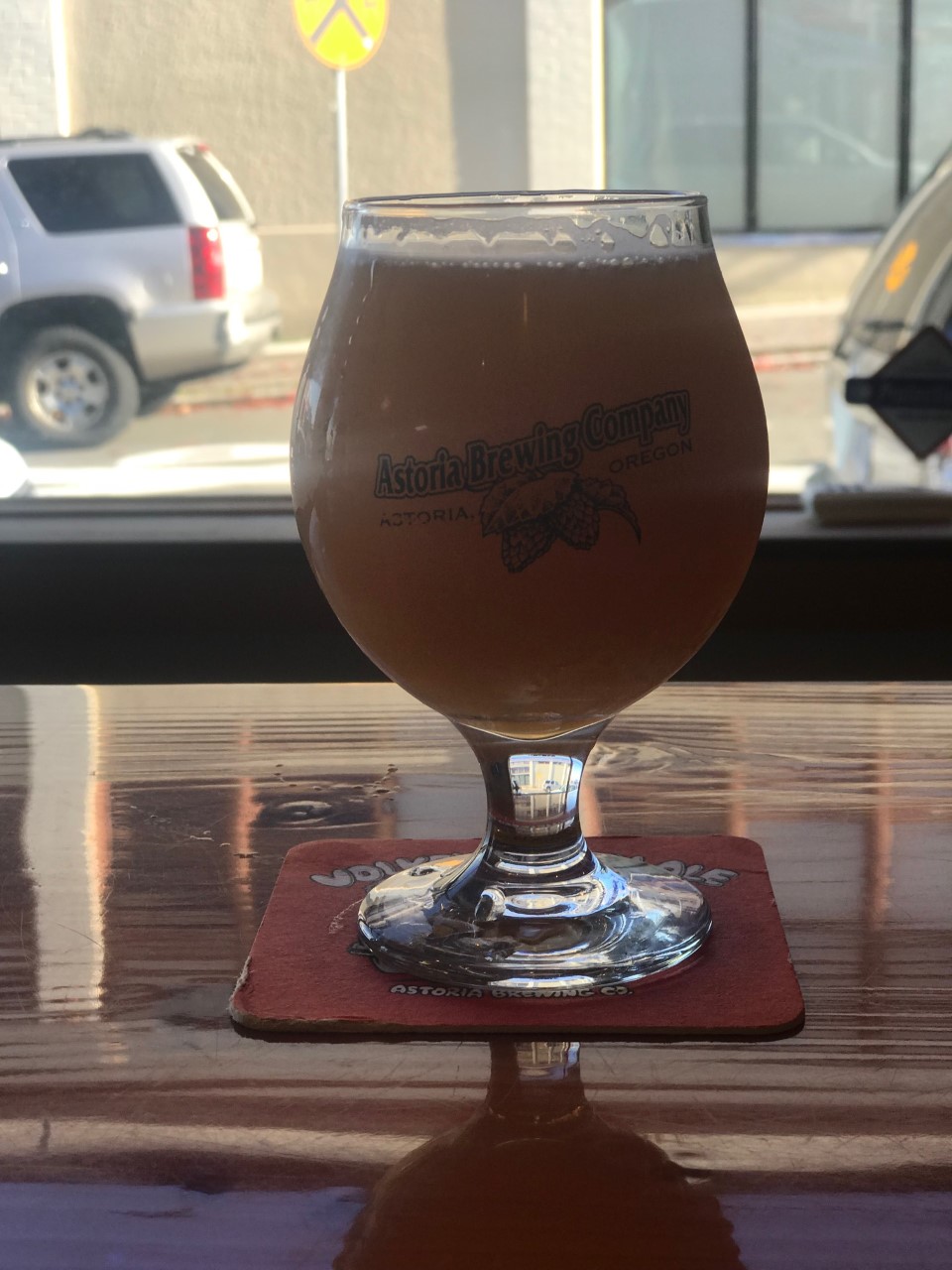 I then headed south and stopped at Cannon Beach for a wine tasting at Wine Shack & Puffin Wines ($12) and later had lunch at Driftwood Restaurant & Lounge, where I had three Oyster Shooters ($8.95), a Cider Beer ($7.95) and a Garden Salad ($6.95). I wasn't overly hungry, but I definitely needed a light meal in my stomach!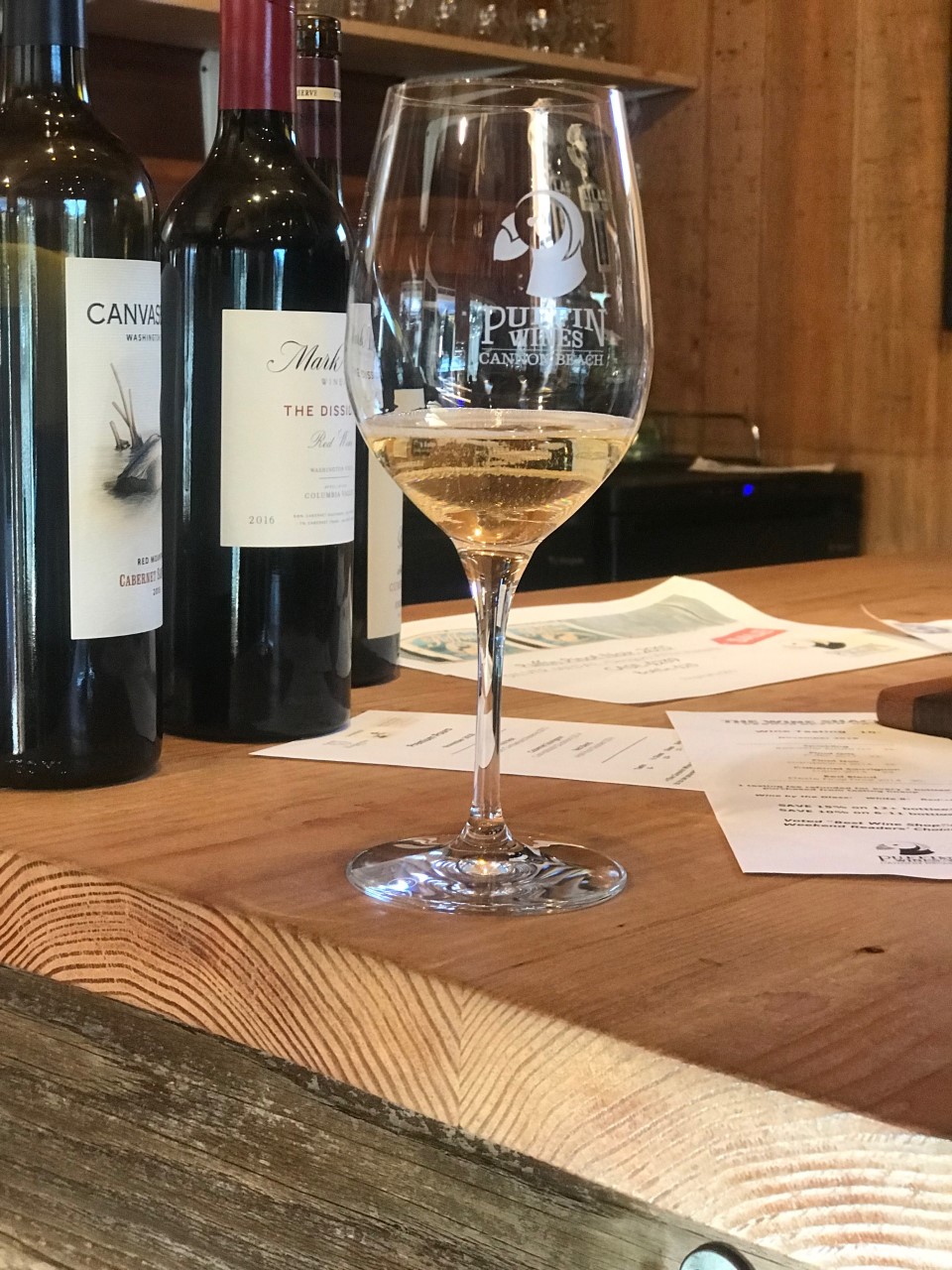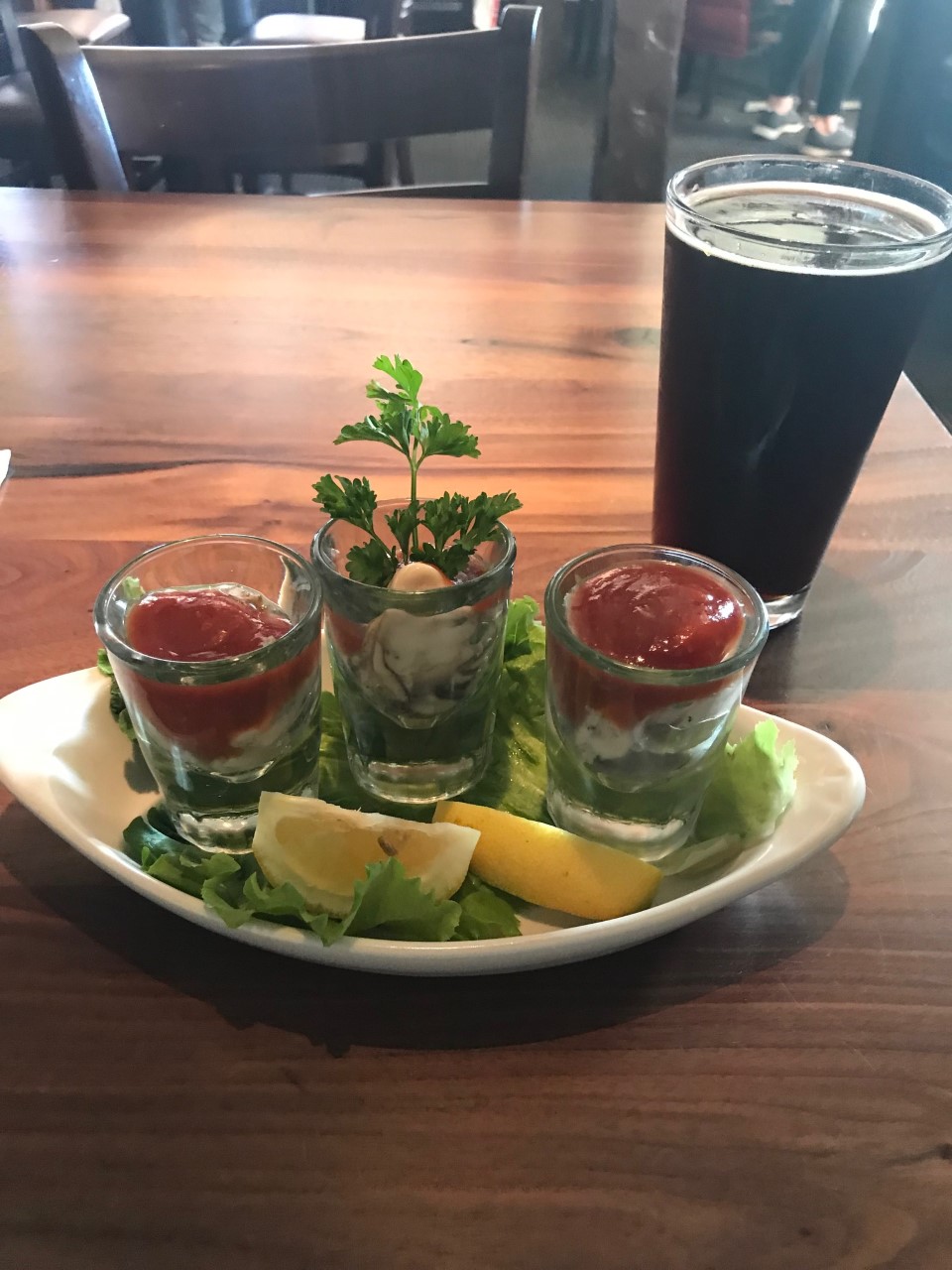 Afterwards, I drove a few miles up Cannon Beach and took some scenic shots from the beach (the second one is called Haystack Rock).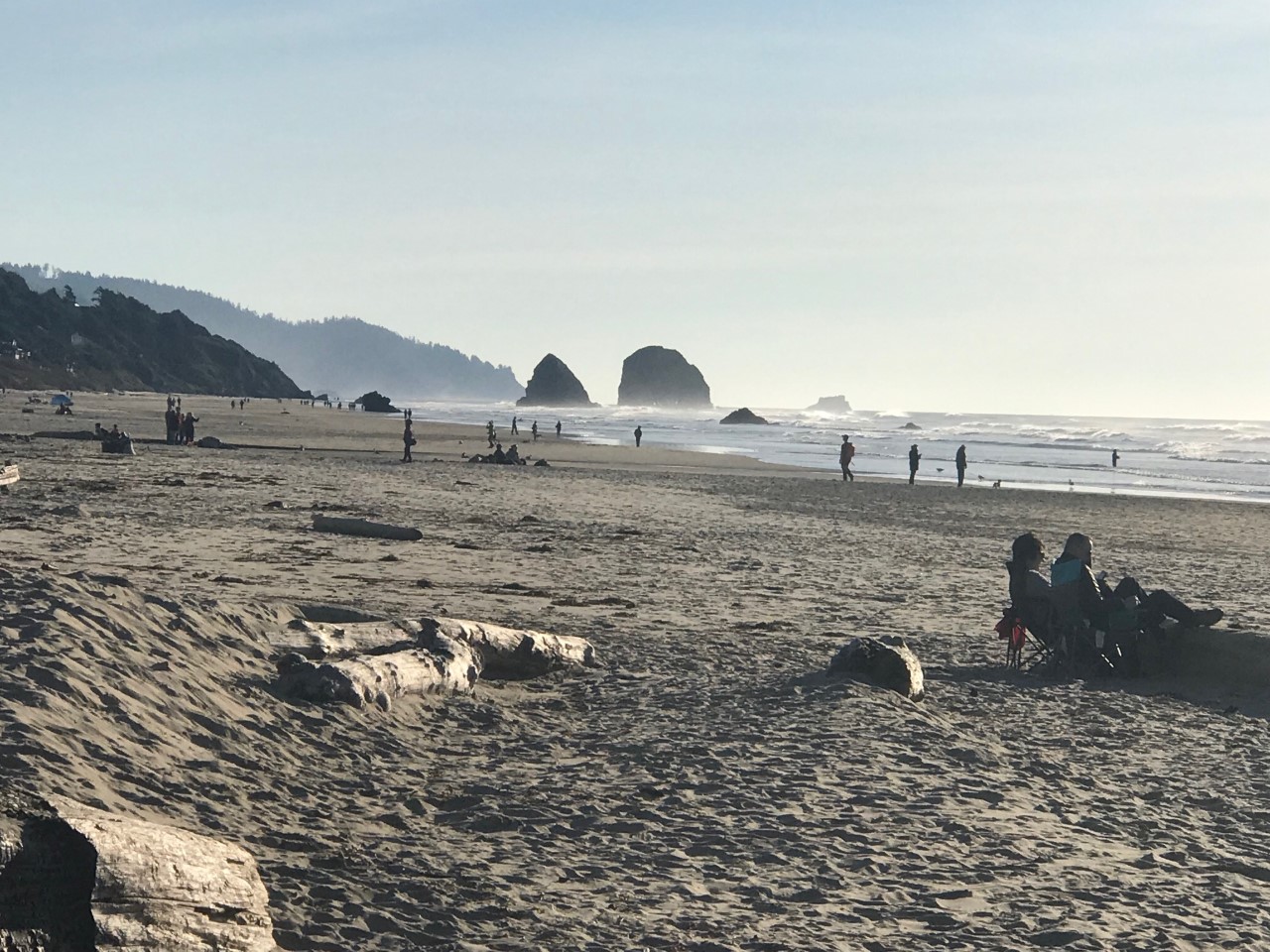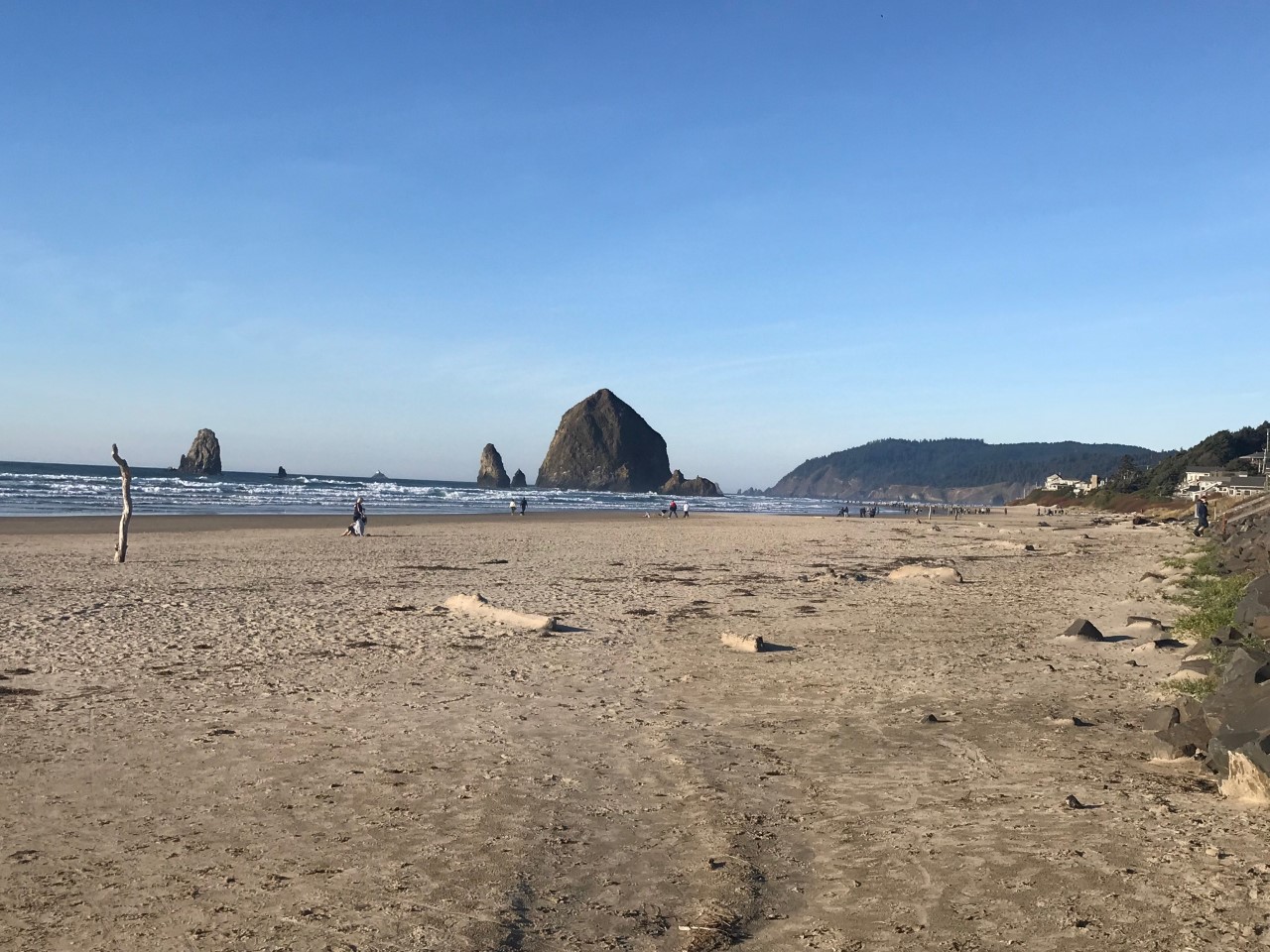 Along the way I stopped at some scenic points at Oswald State Park (first photo) and Rockaway Beach (second photo).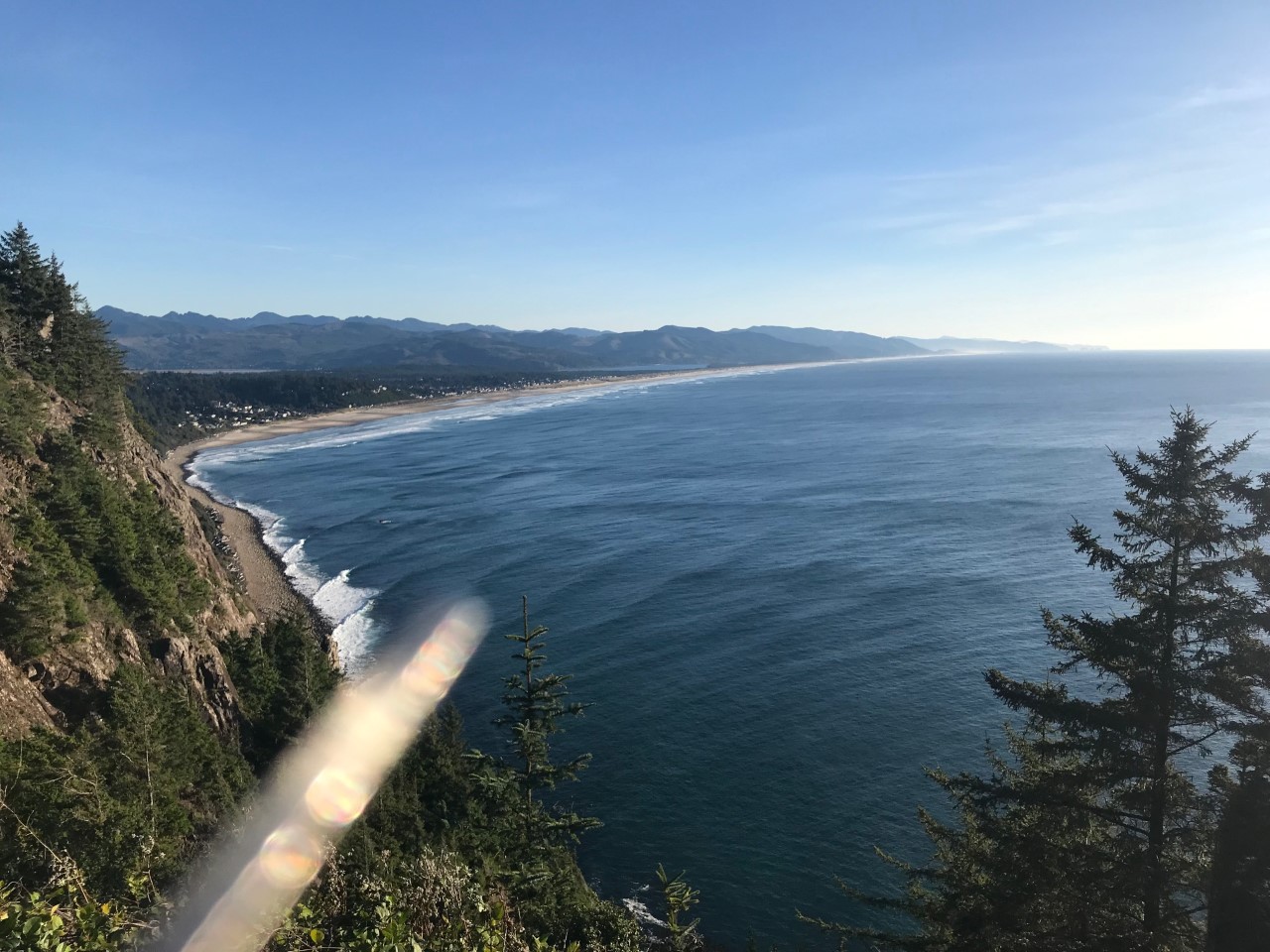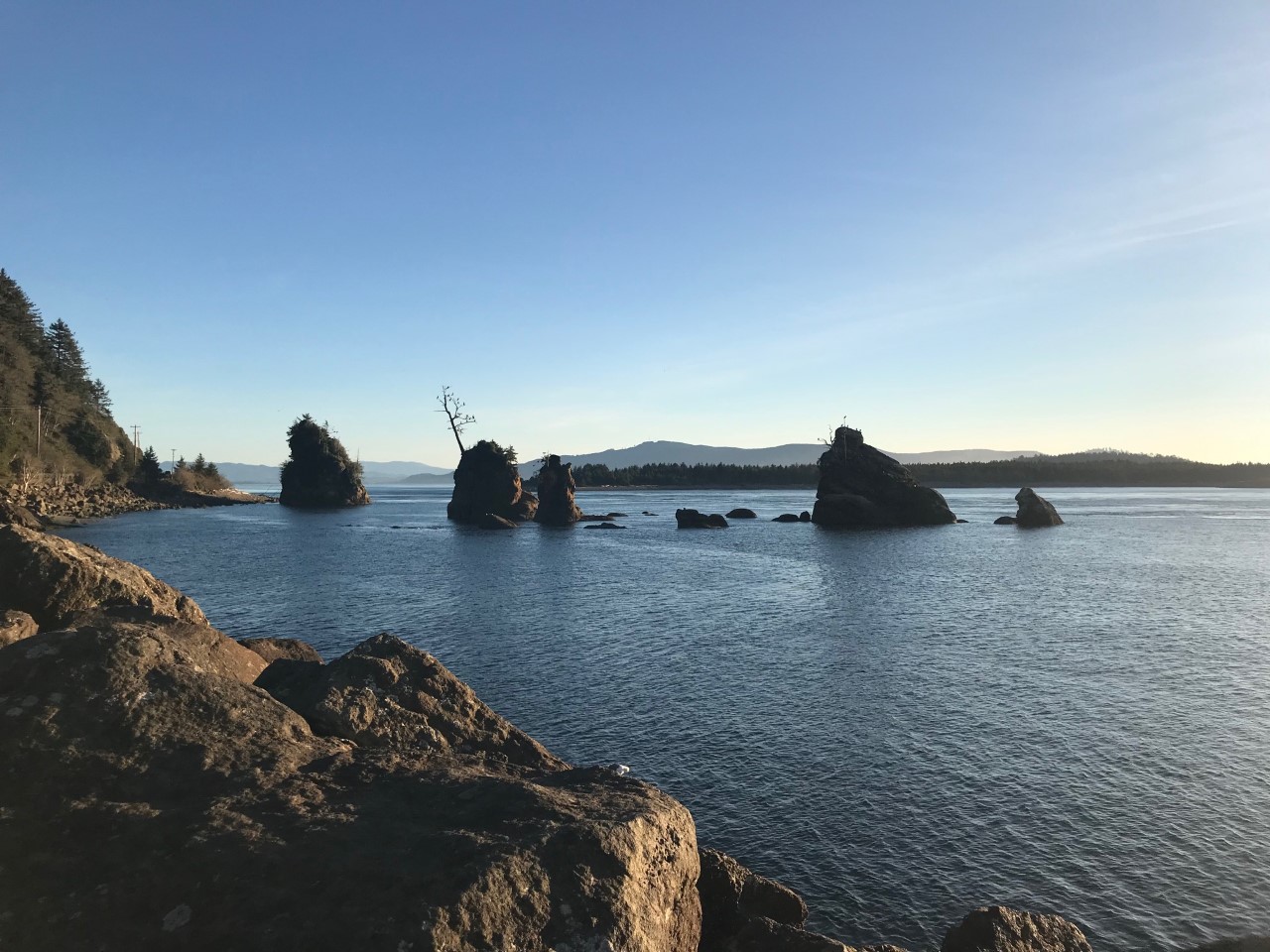 I also had a gas attendant fill up my tank for $24 (then again, it was at half tank only)! It was $3.29 for gas, an amount I haven't seen in SoCal for months! It was nice to have an attendant pump my gas, I haven't had that since living in Minnesota when I was a kid!
My last stop on my Oregon Coast journey was Tillamook Creamery, a must stop, known for their cheese and ice cream!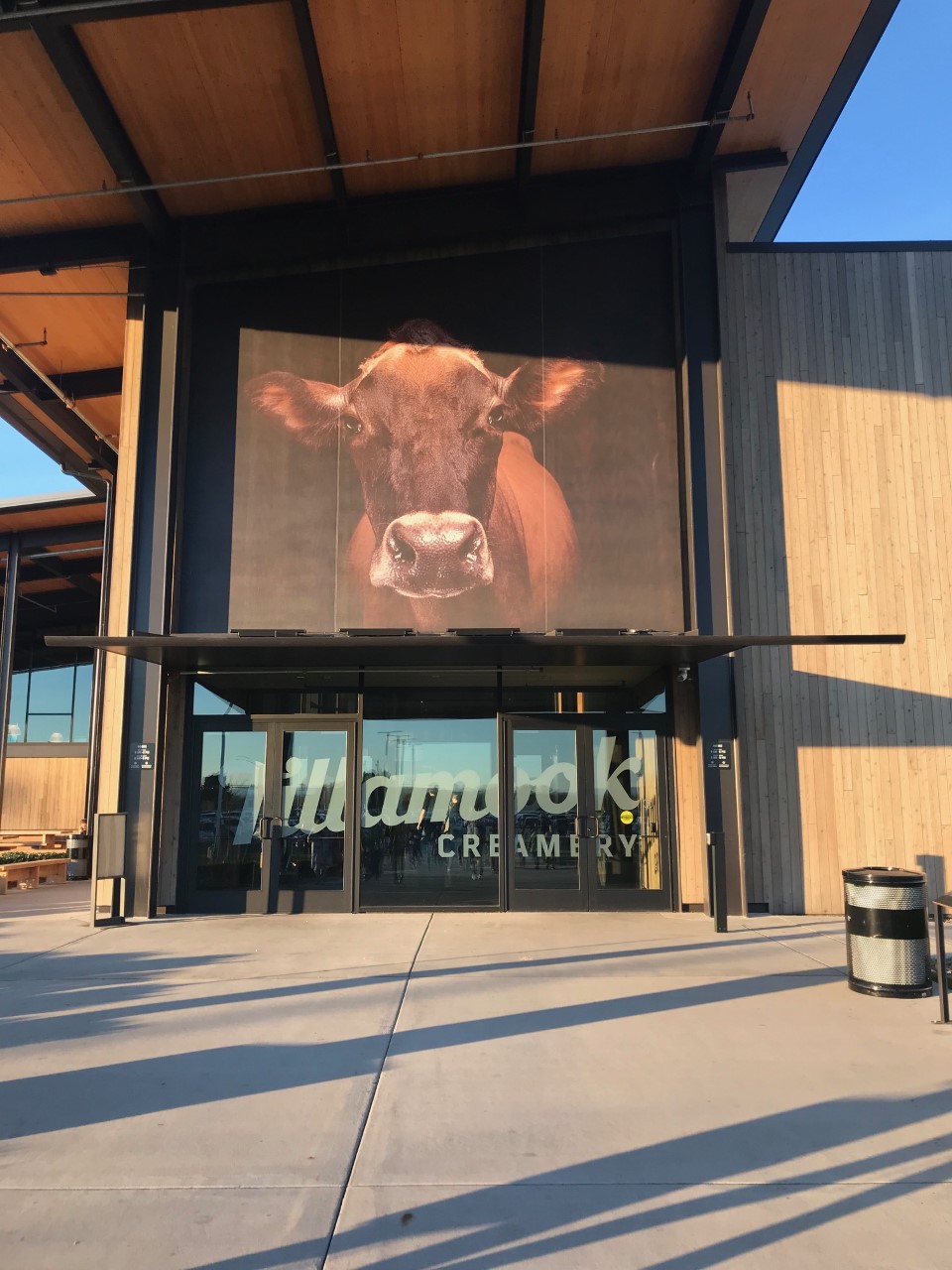 I tasted different cheddars and curds and tried their to die for ice cream. I bought myself their seasonal flavors in a waffle cone ($6), which was Pancake (vanilla ice cream with real pancake bites, maple syrup and butter) and Spiced Apple Cider. Hands down some of the best ice cream I have had in a long time!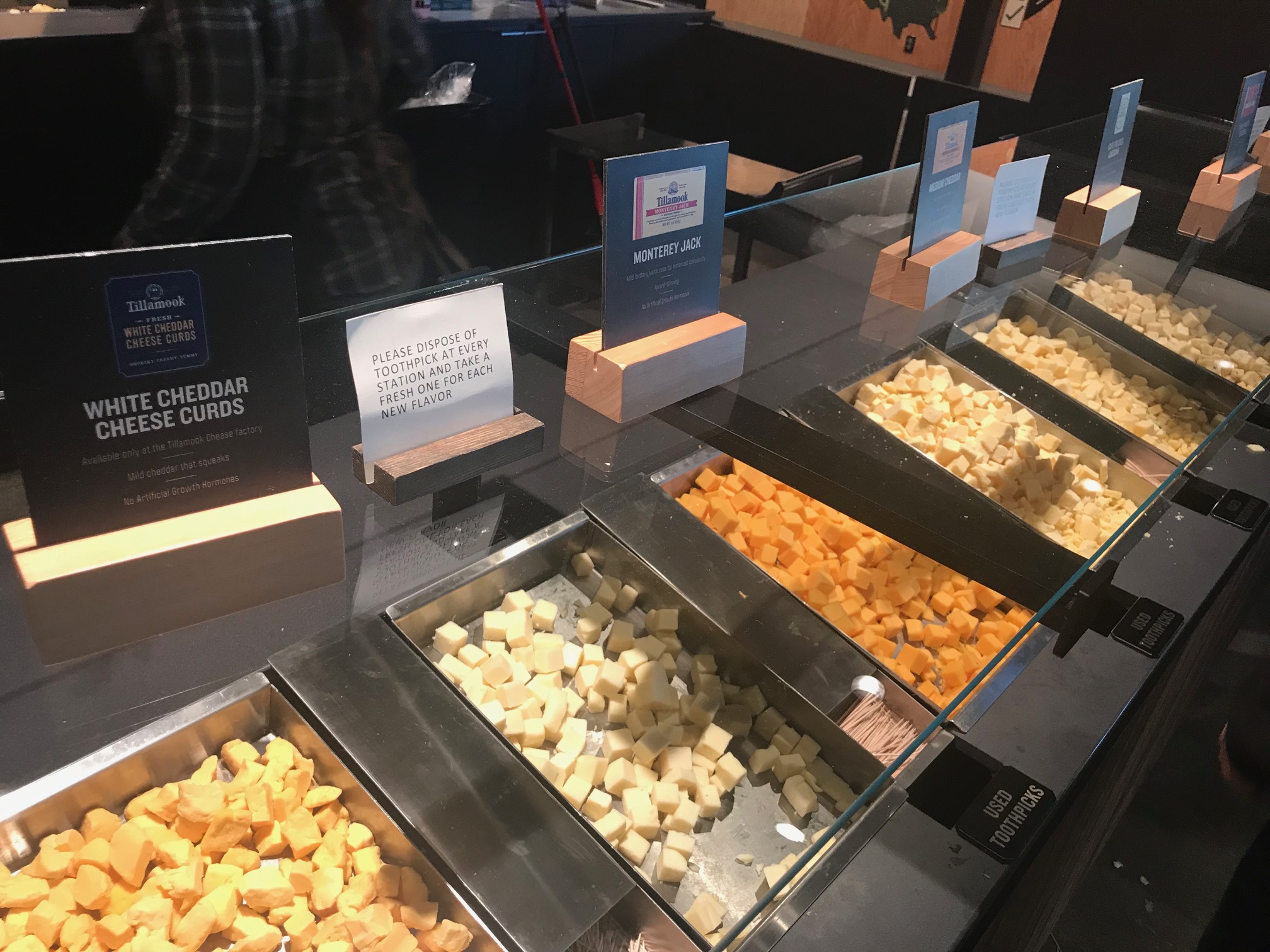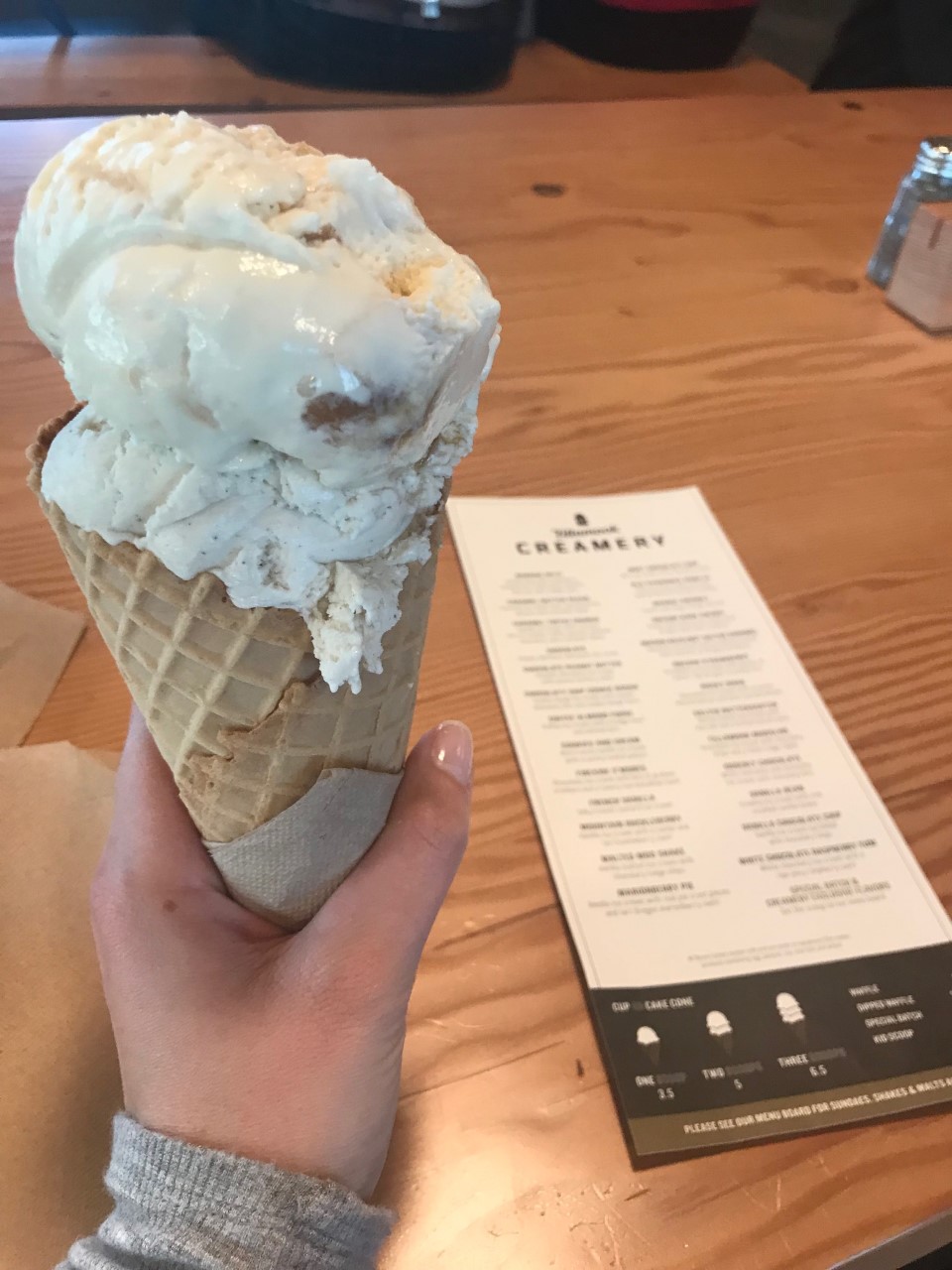 I made my journey home through the forest and got back to my Airbnb around 7 p.m.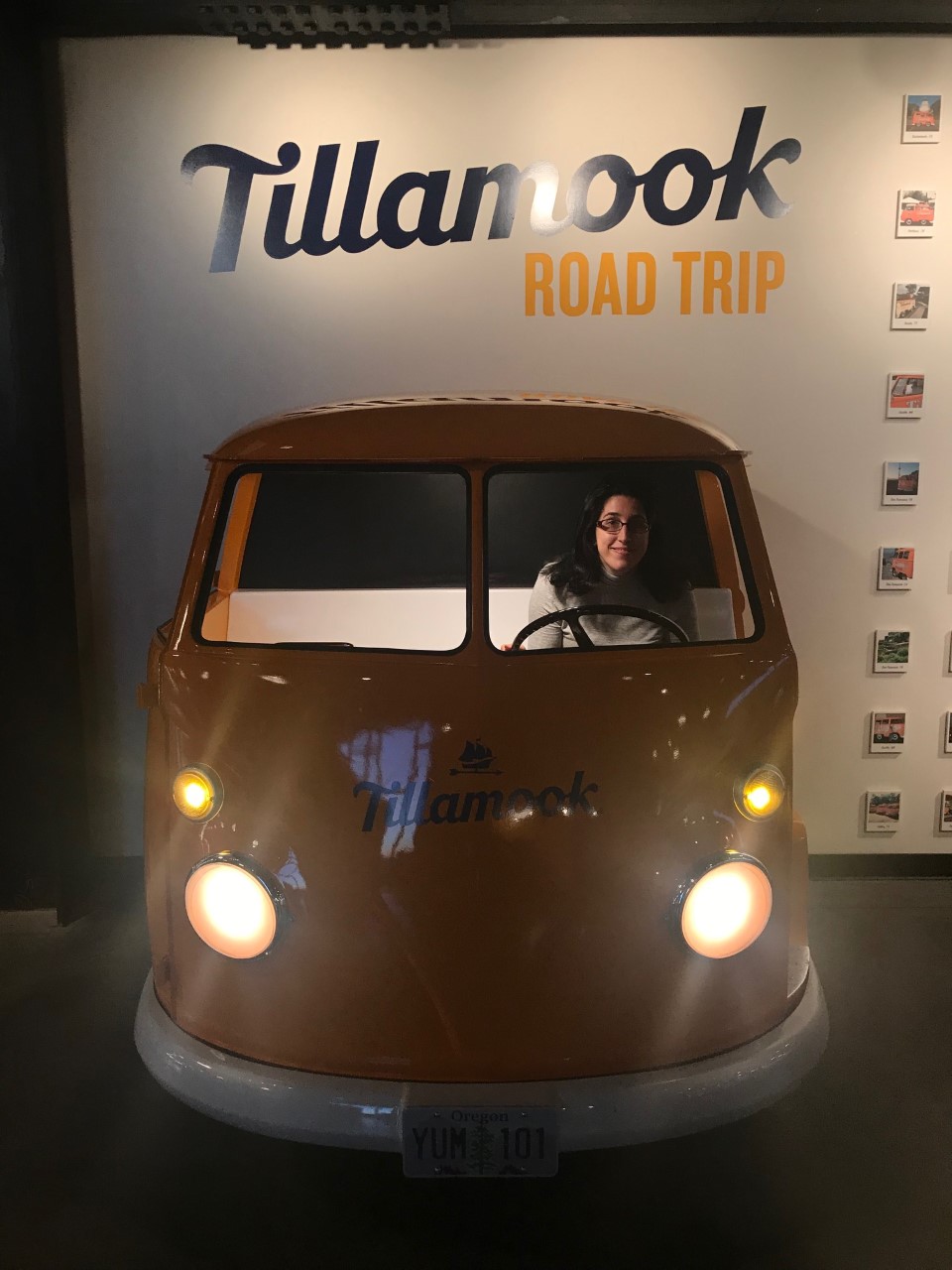 I then went out and had a couple slices of pizza (Cheese and Basil) and Ginger Kombucha at Hot Lips Pizza ($11), just down the street from my Airbnb, before I made my way to bed.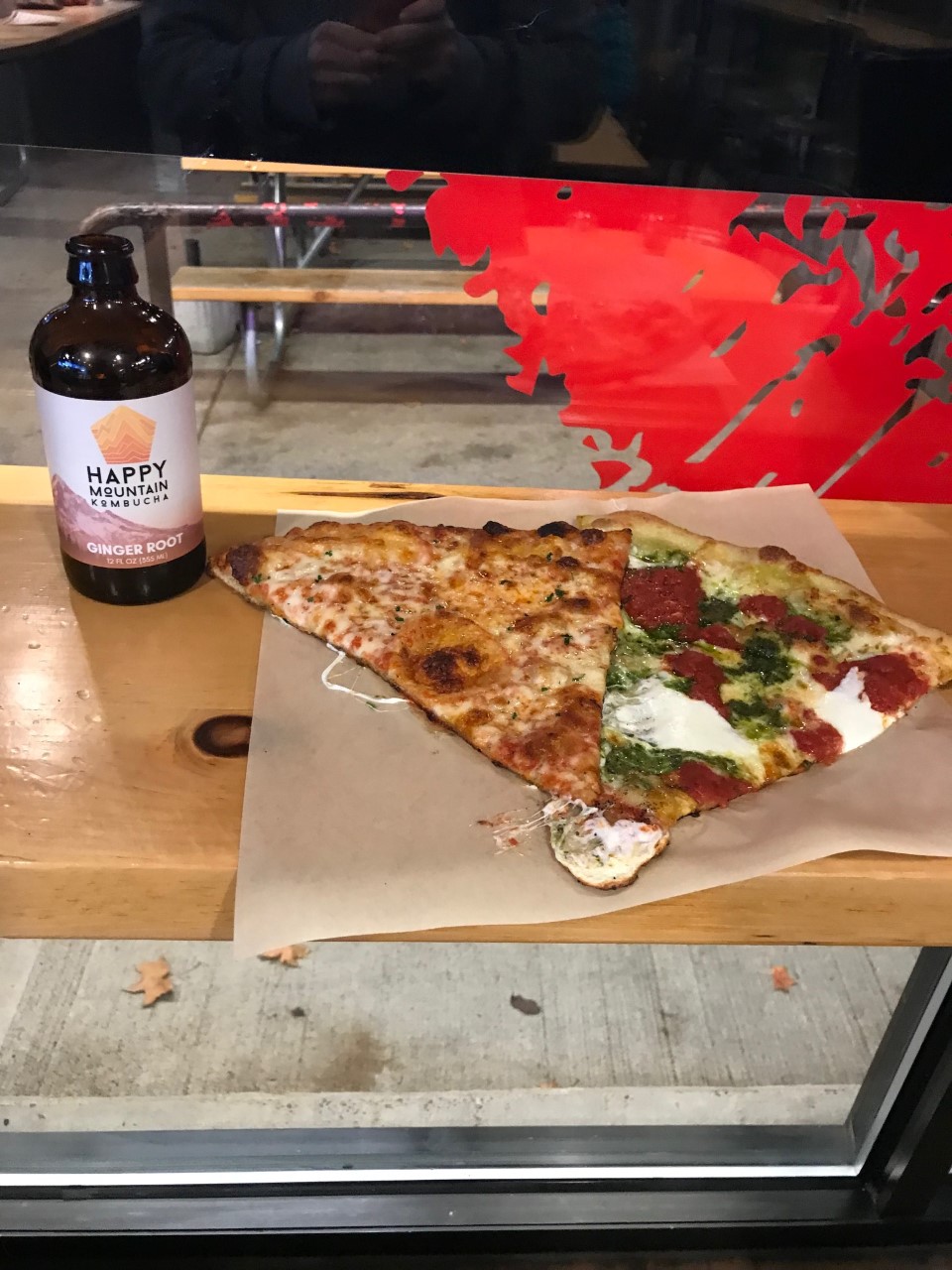 Day 3 – Sunday, November 11
This was my last full day in Portland and I decided to head east to The Dalles (or so I thought, keep reading) and stop and see some waterfalls along the way, along with seeing some last minute sights in the city.
I stopped at a well-known breakfast placed called Coquine, where I had 2 Over Hard Eggs, a cup of Coffee and their famous Sourdough Pancakes with with ginger spiced apples, maple butter and whipped creme fraiche ($17). OMG, these were some of the best pancakes I have had in a long time! And for the record, it didn't taste too much like sourdough.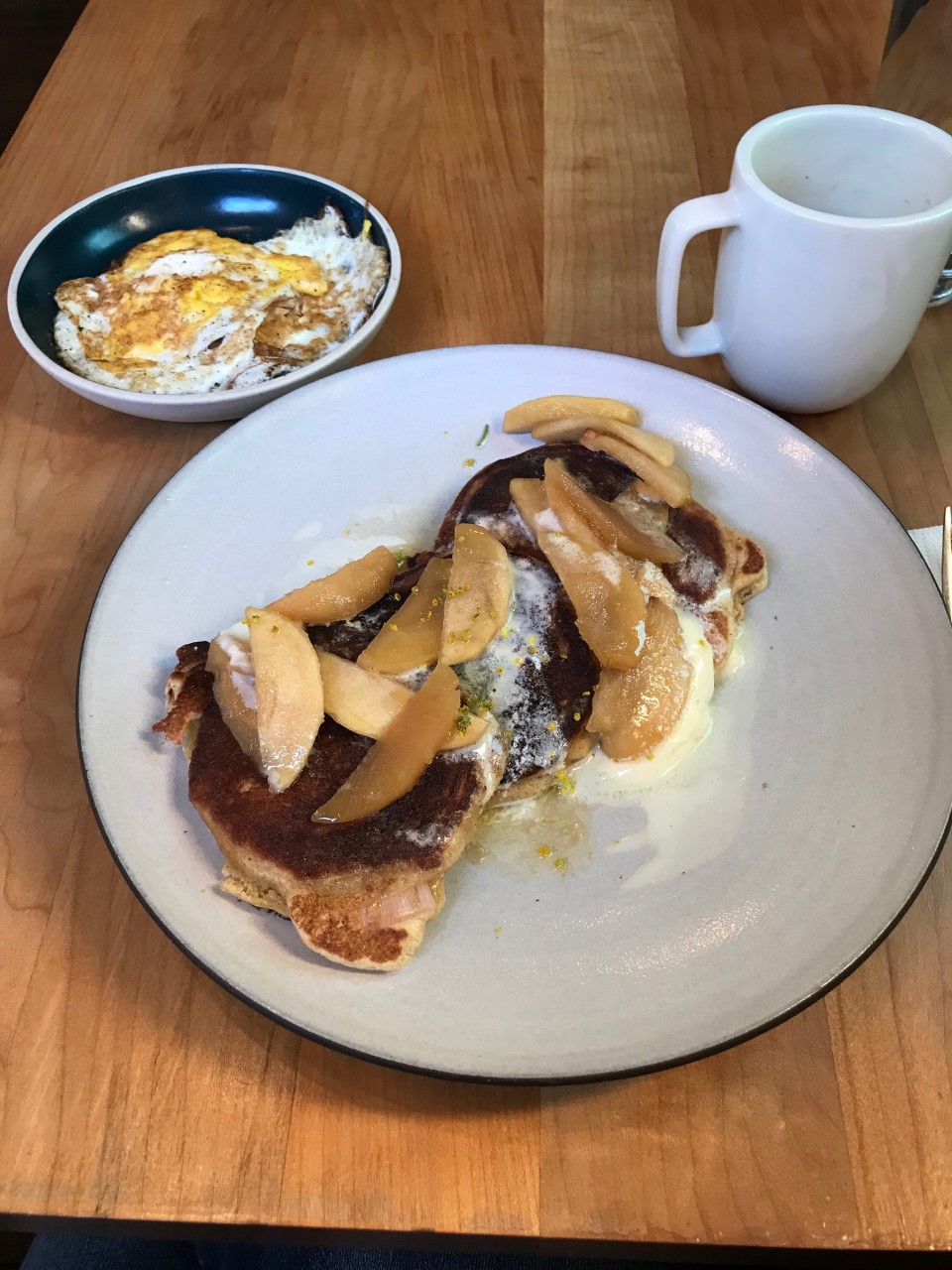 Next I headed east towards the famous Multnomah Falls along the Columbia River Gorge and stands at 620 ft. The wind gusts were so powerful that many cars were pulled over along my journey there, even my small little Ford Fiesta rental was shaking so violently, I hadn't been in bad wind like that since Palm Springs! The falls were as far as I got because of the bad gusts and it was something I have been wanting to see for years after viewing it in online photos. I also bough a Multnomah Falls magnet ($2.99) in the on site gift shop.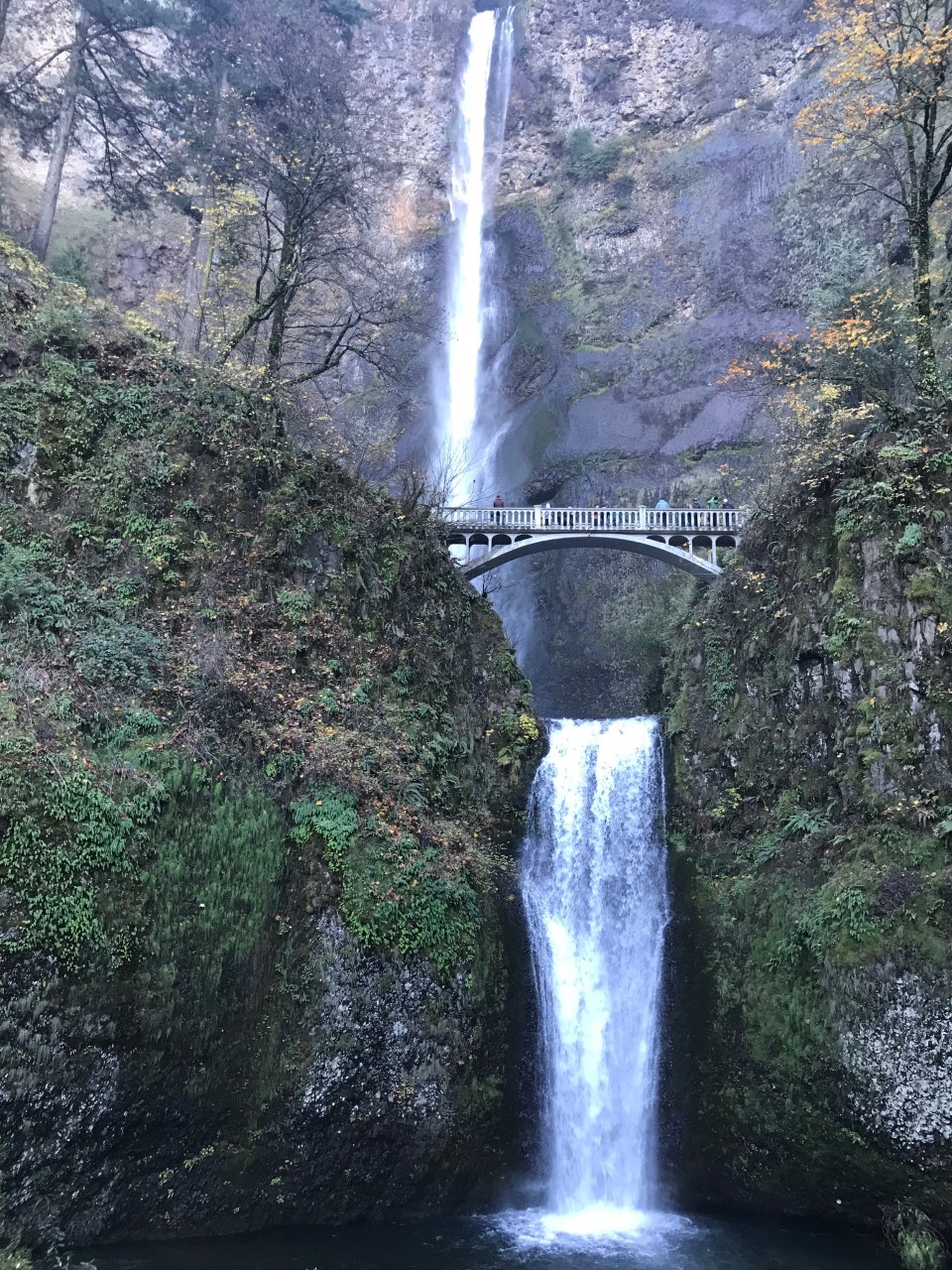 I then headed back west and stopped and a View Point overlooking the Columbia River Gorge. It was super windy by then, but the scenery was just gorgeous!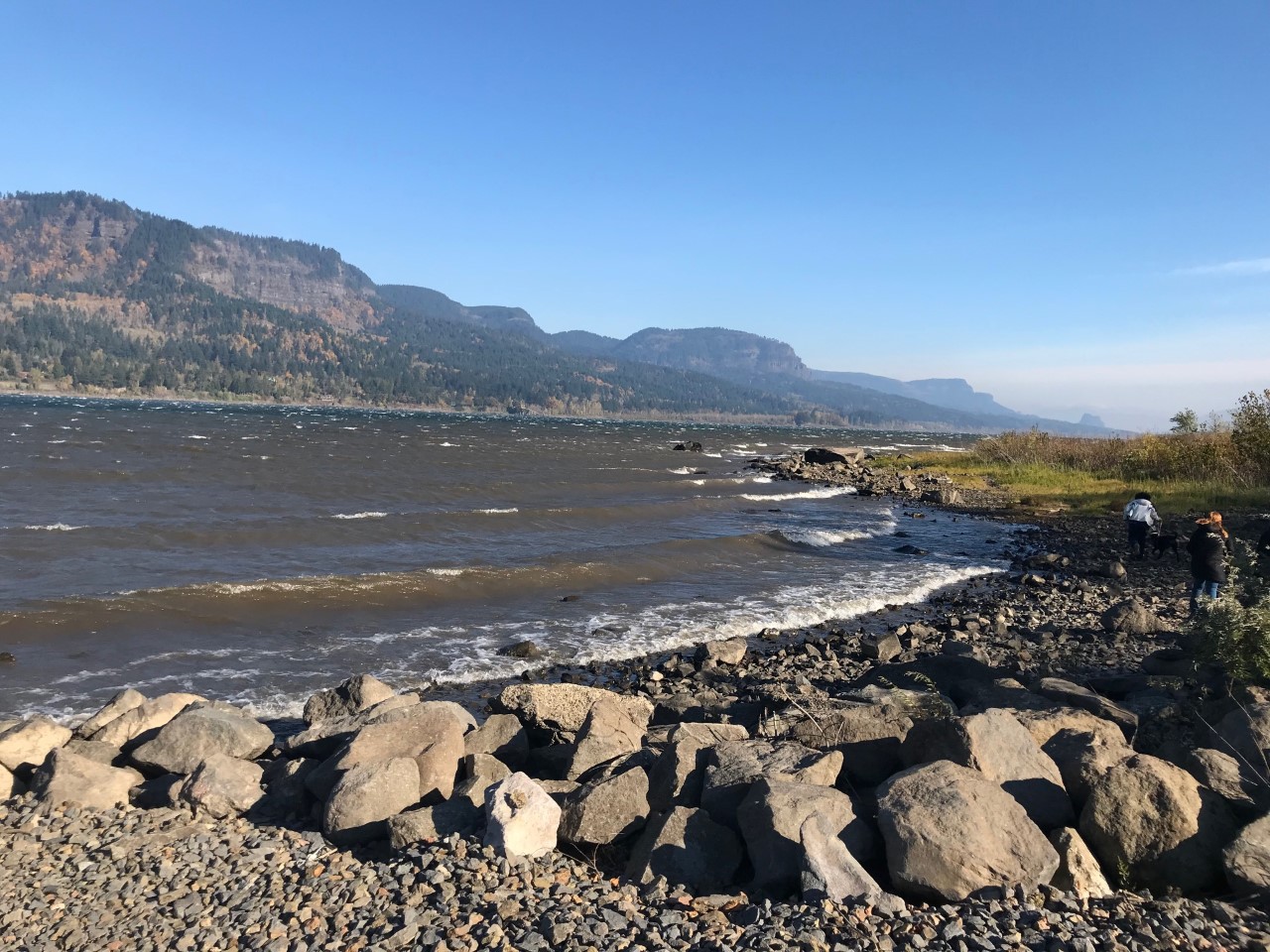 Next I did something silly that I found on Atlas Obscura called the Troll Bridge. It was located on the northwest end of Portland up McNamee Road and just quite a cute thing to see. I had so many trolls growing up!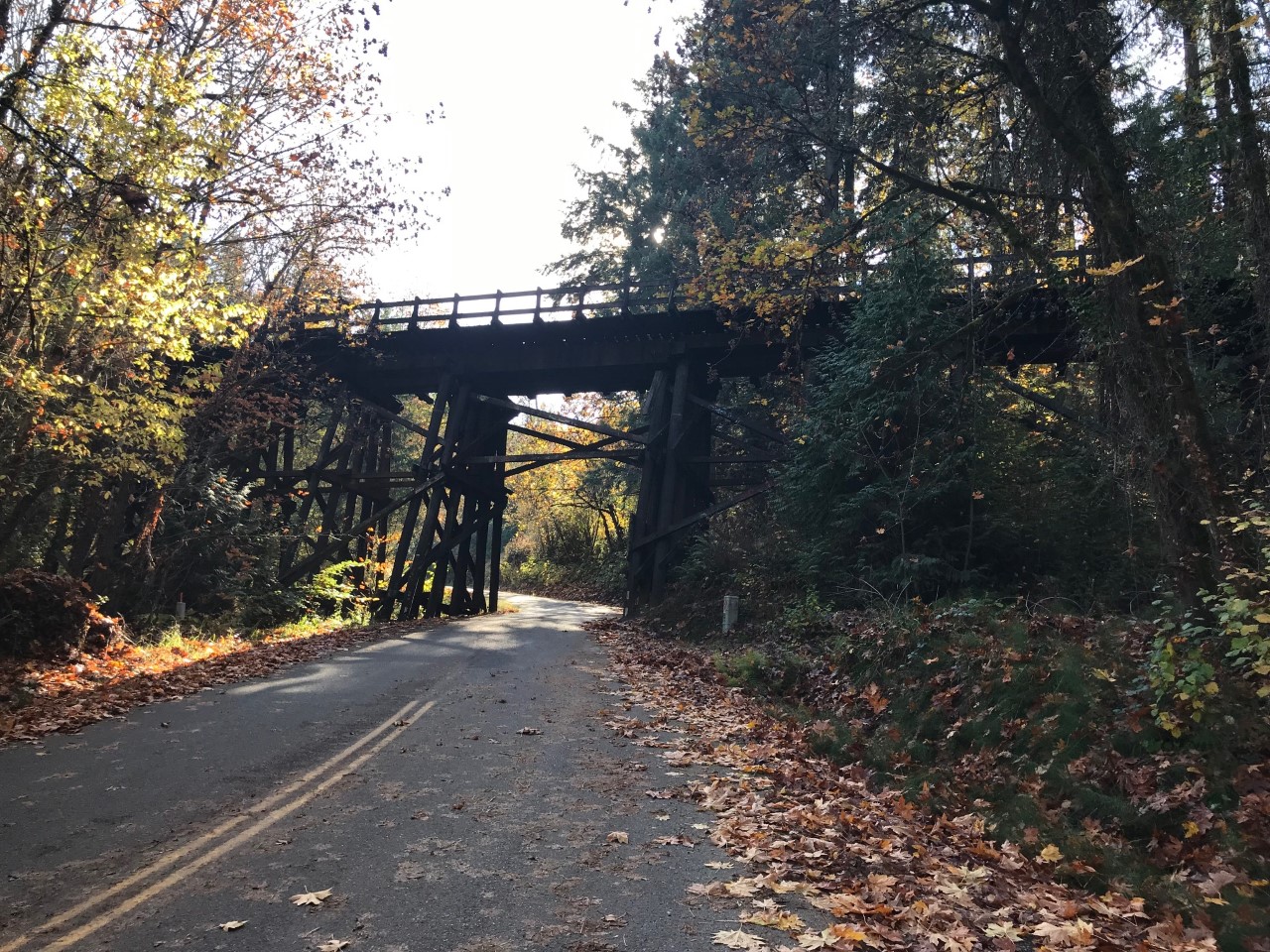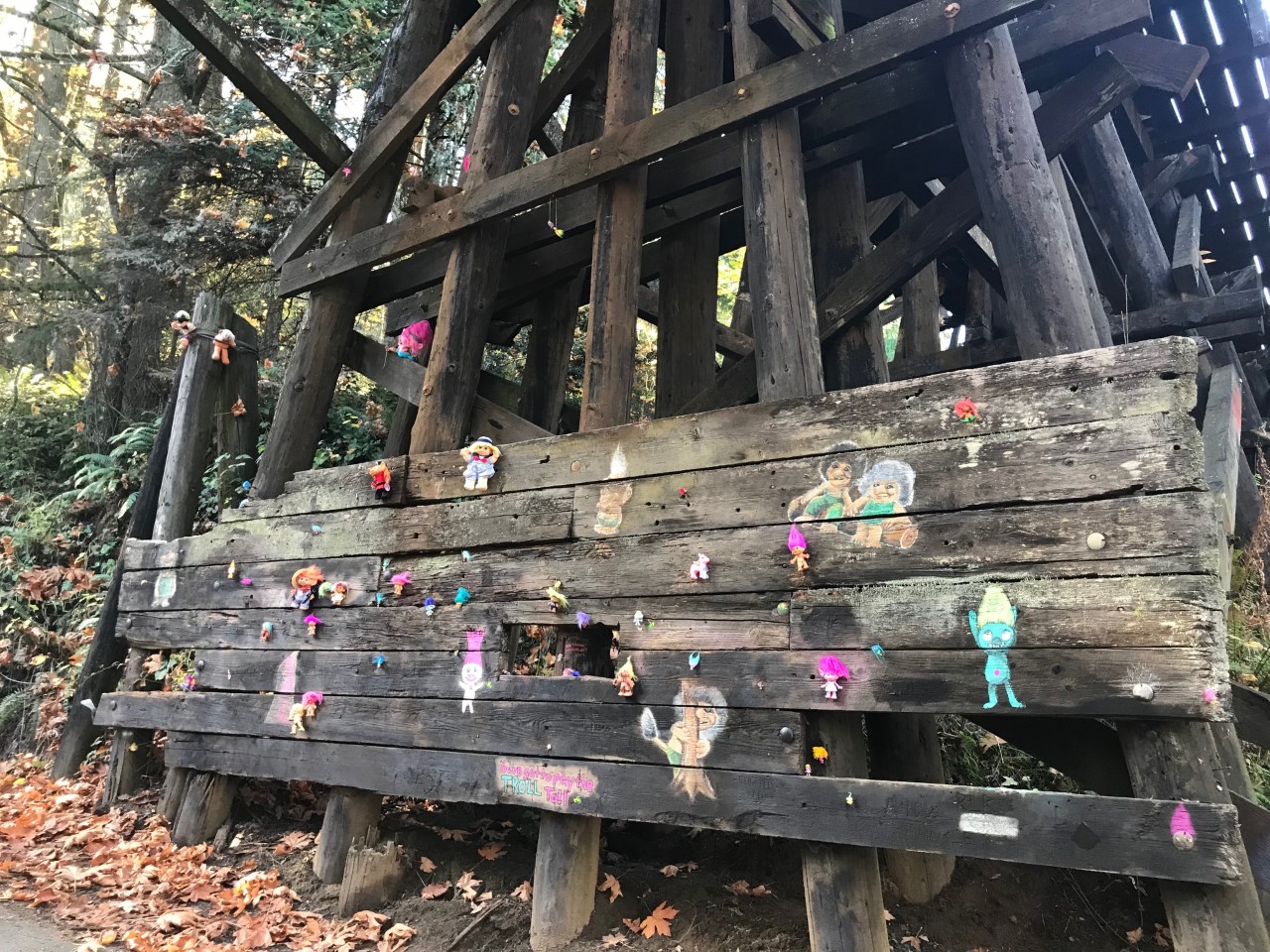 Next, I made my way back down to the southwest end to the top of the hills and snapped a photo of Mt. Hood in the distance. My GPS lady took me on quite a journey to just go to a random part of the hills.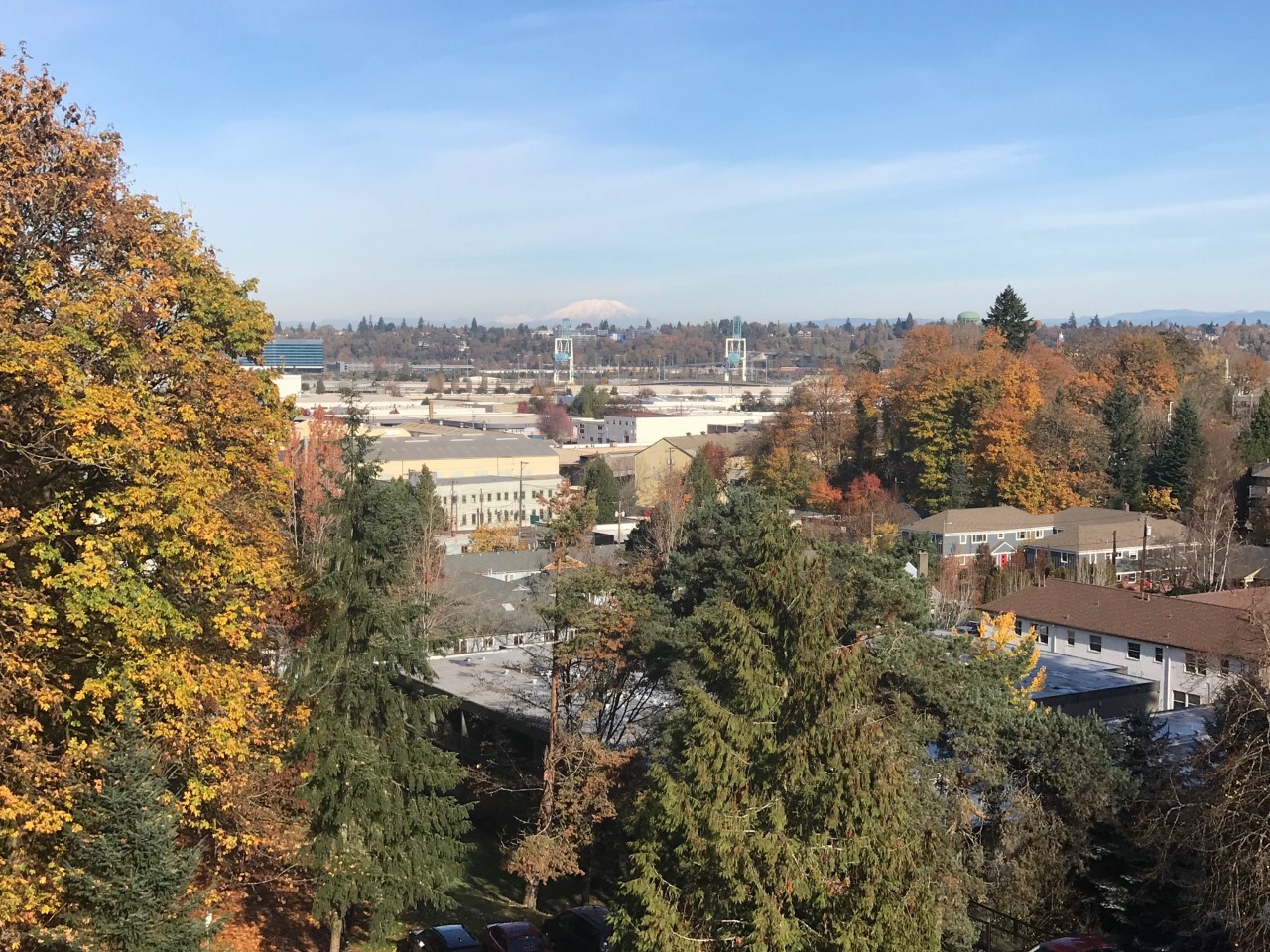 It was time to stop at my last brewery for a beer sampler: Culmination Brewing ($12) on the eastern end of downtown. I wish I could've done more but I only had time for 2 on this trip! My favorite was the Breakfast Stout and the Cider. I also ordered a pretzel in beer cheese fondue since I was starving again.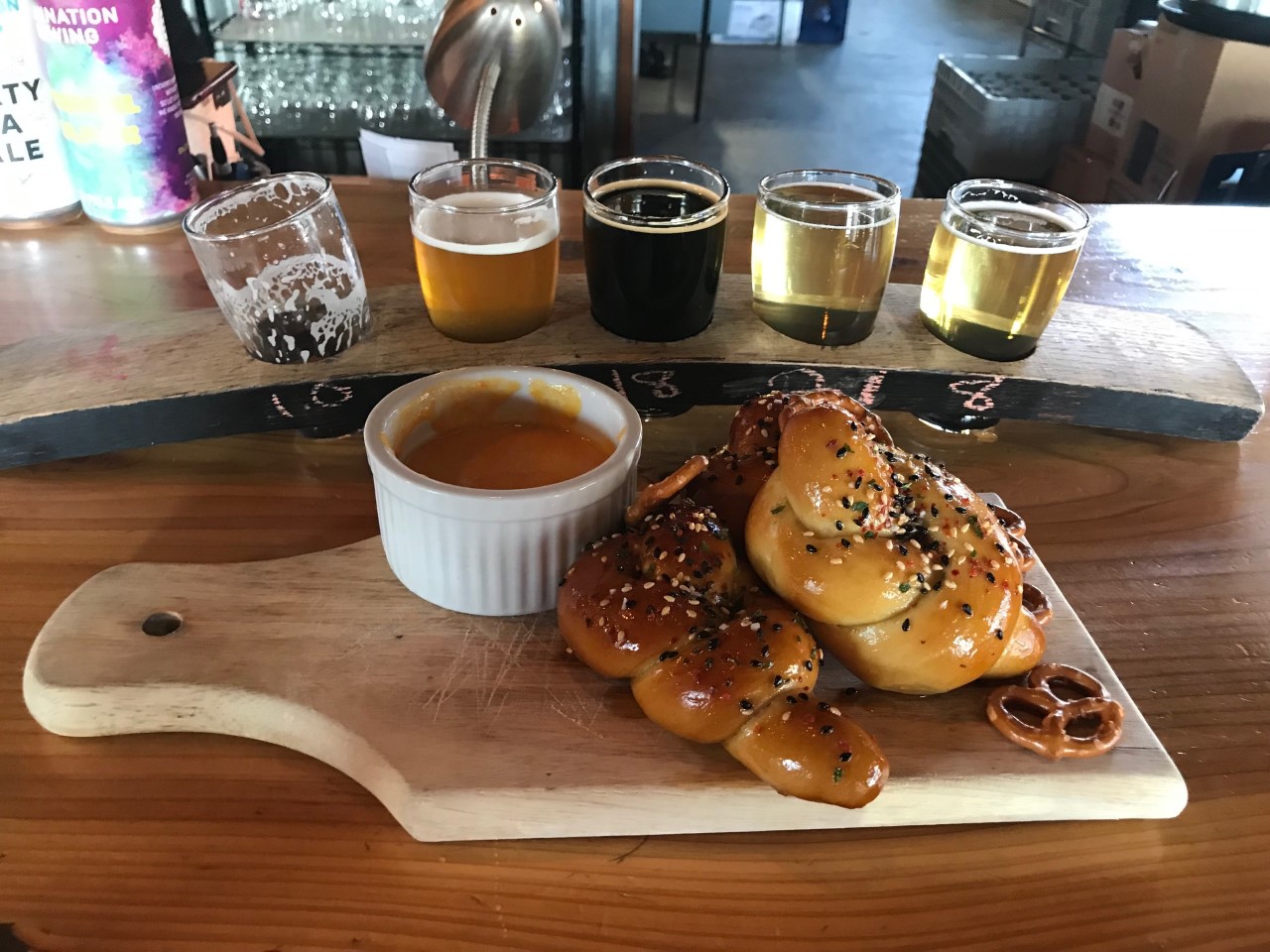 I headed back downtown and stopped at a well-known tourist spot called Lan Su Chinese Garden ($10) that features "a powerfully inspiring experience based on a 2,000-year-old Chinese tradition that melds art, architecture, design and nature in perfect harmony," according to the website. The architecture, bridges and gardens were so beautiful and lively for it being so cold in November!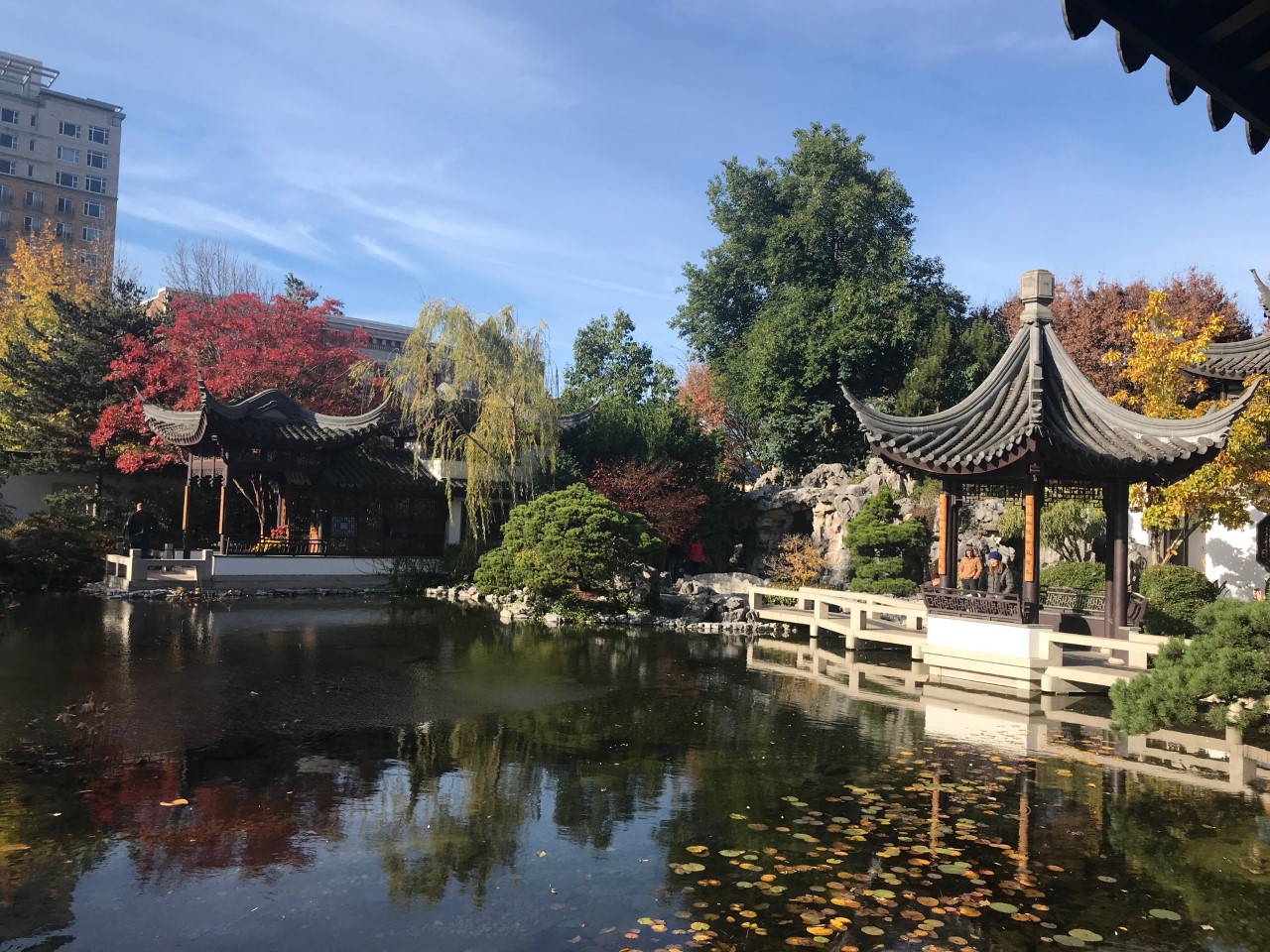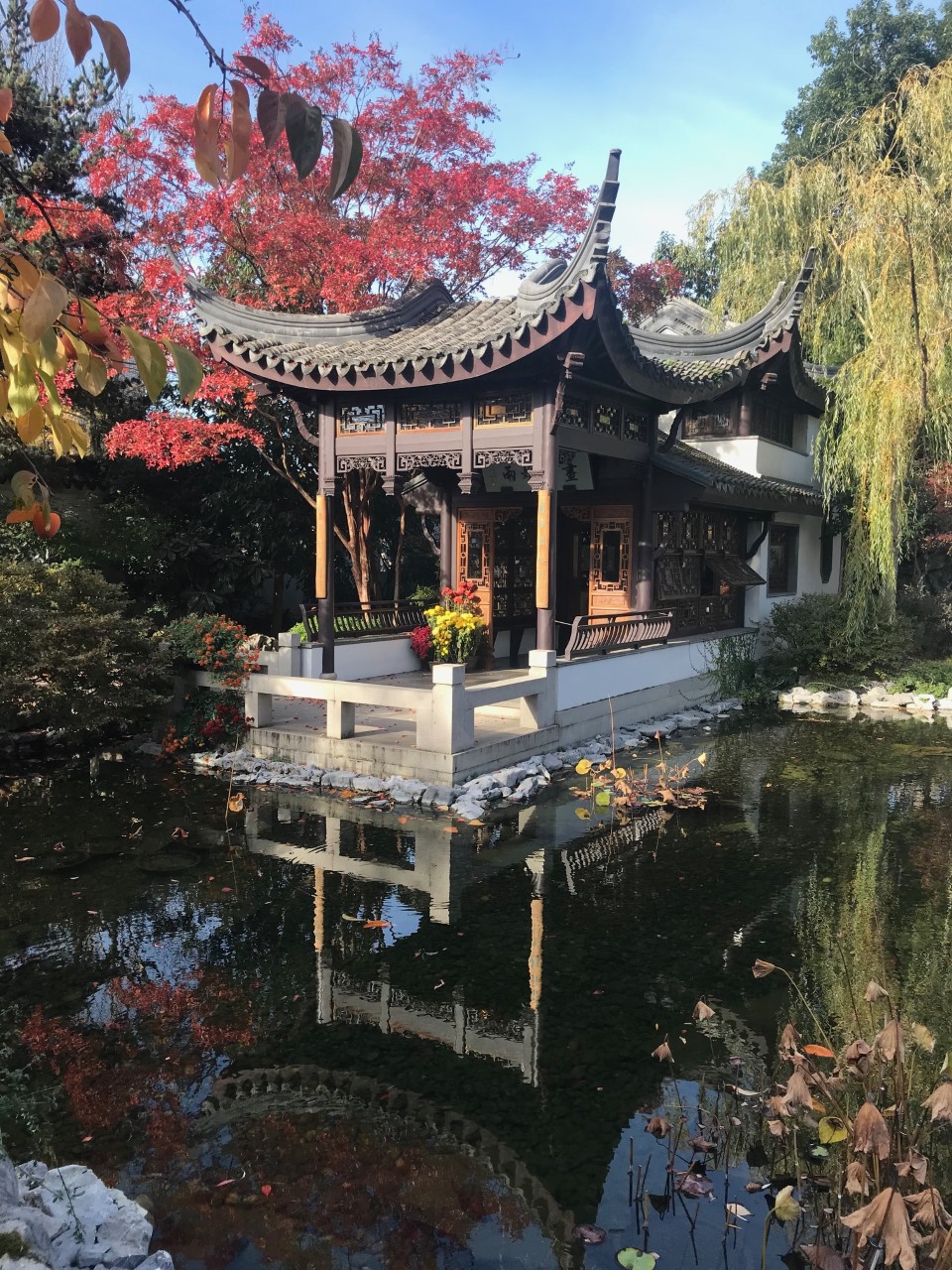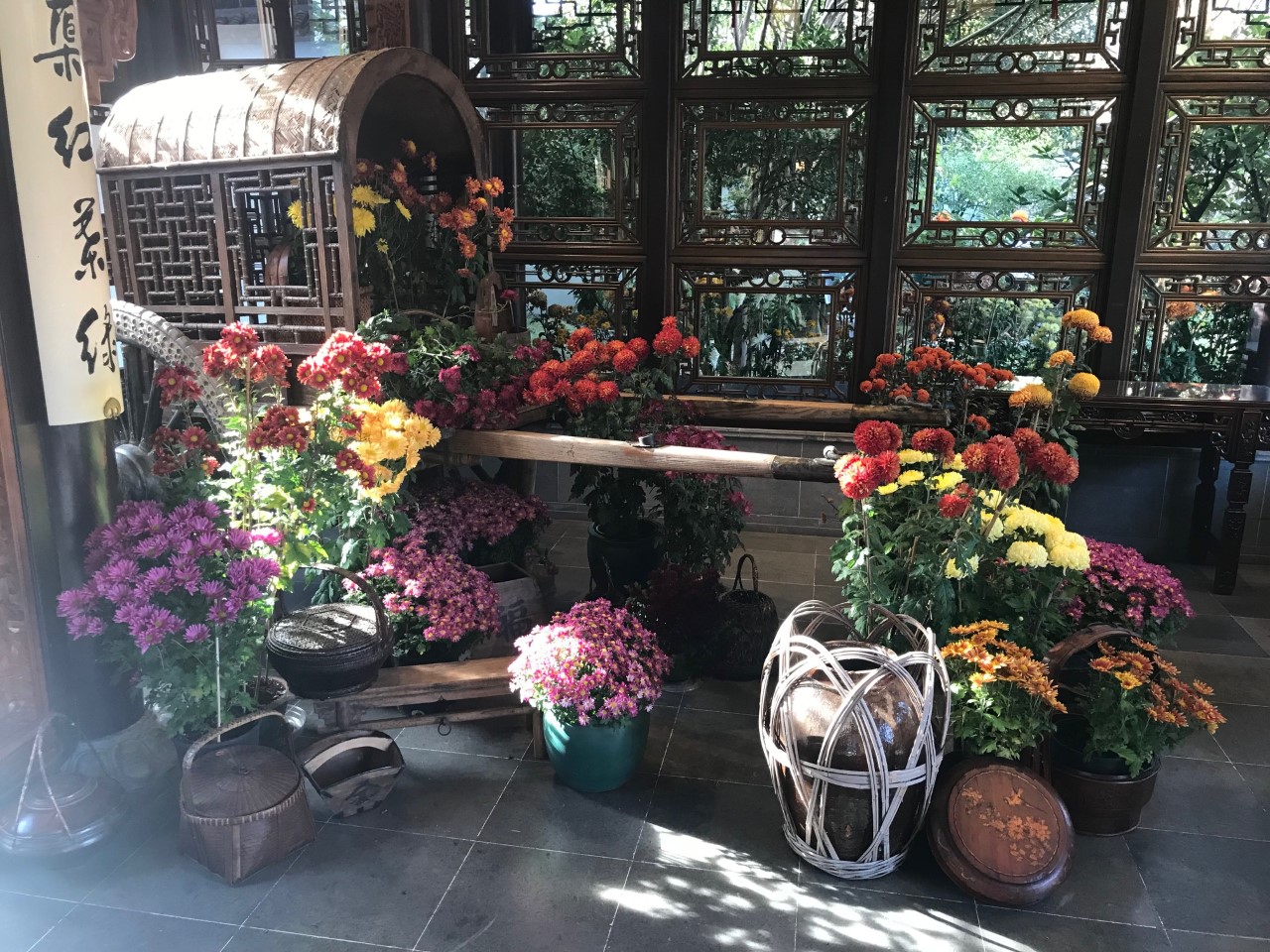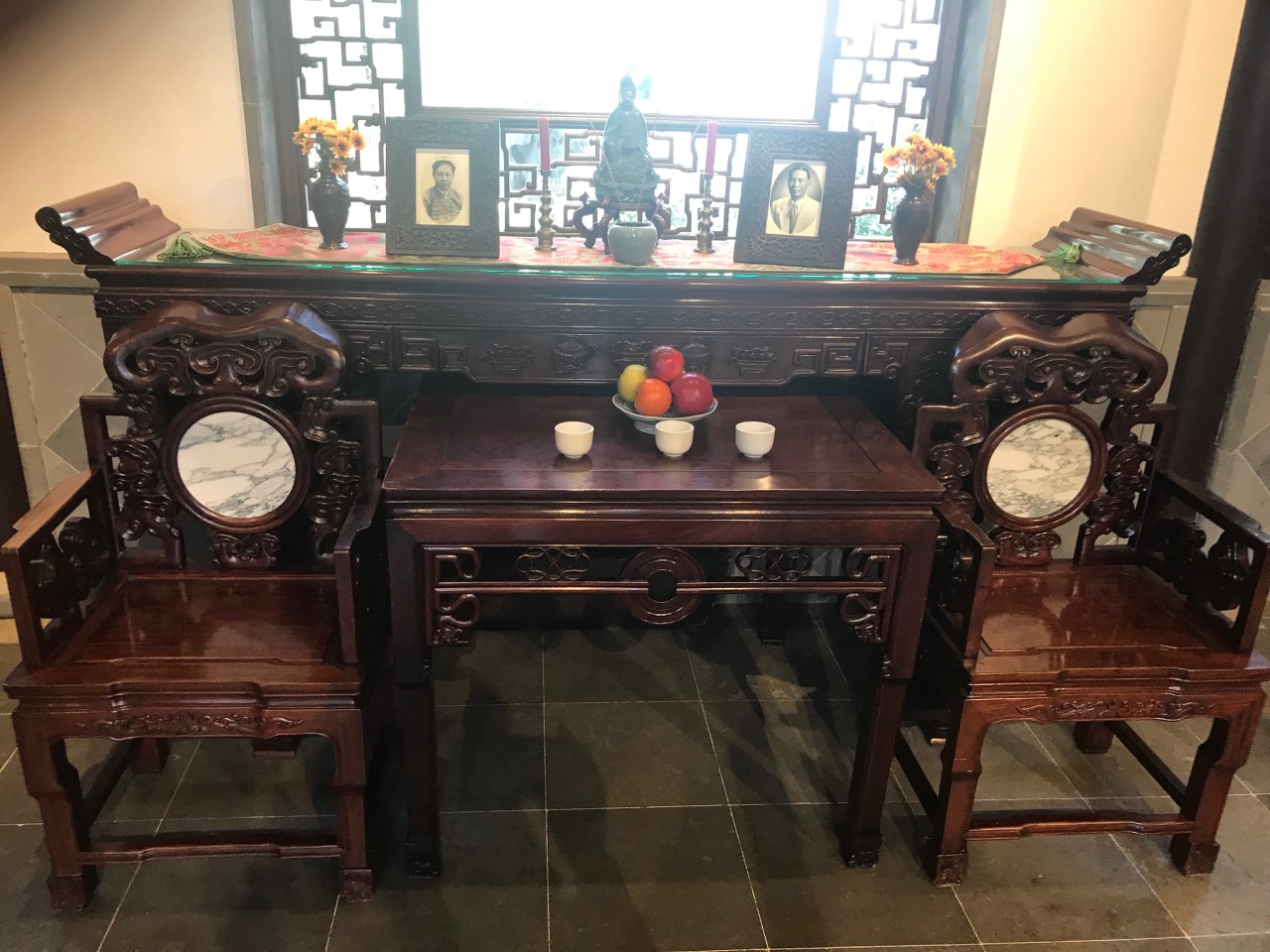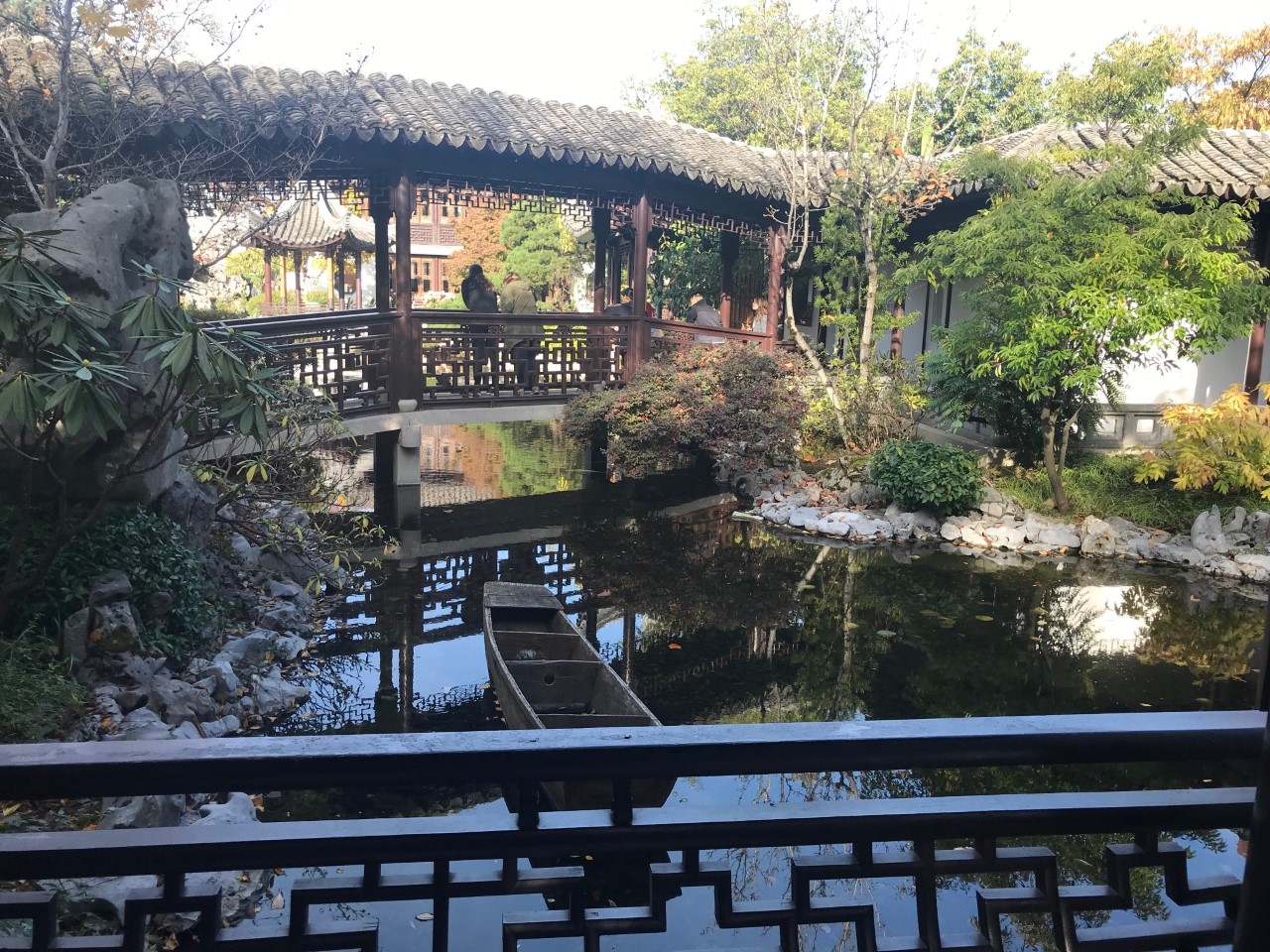 As I was walking downtown from the garden on the waterfront, guess what I saw overhead? The famous White Stag sign! I knew I had to snap a photo of it over the bridge all lit up before I left, it was my ultimate goal!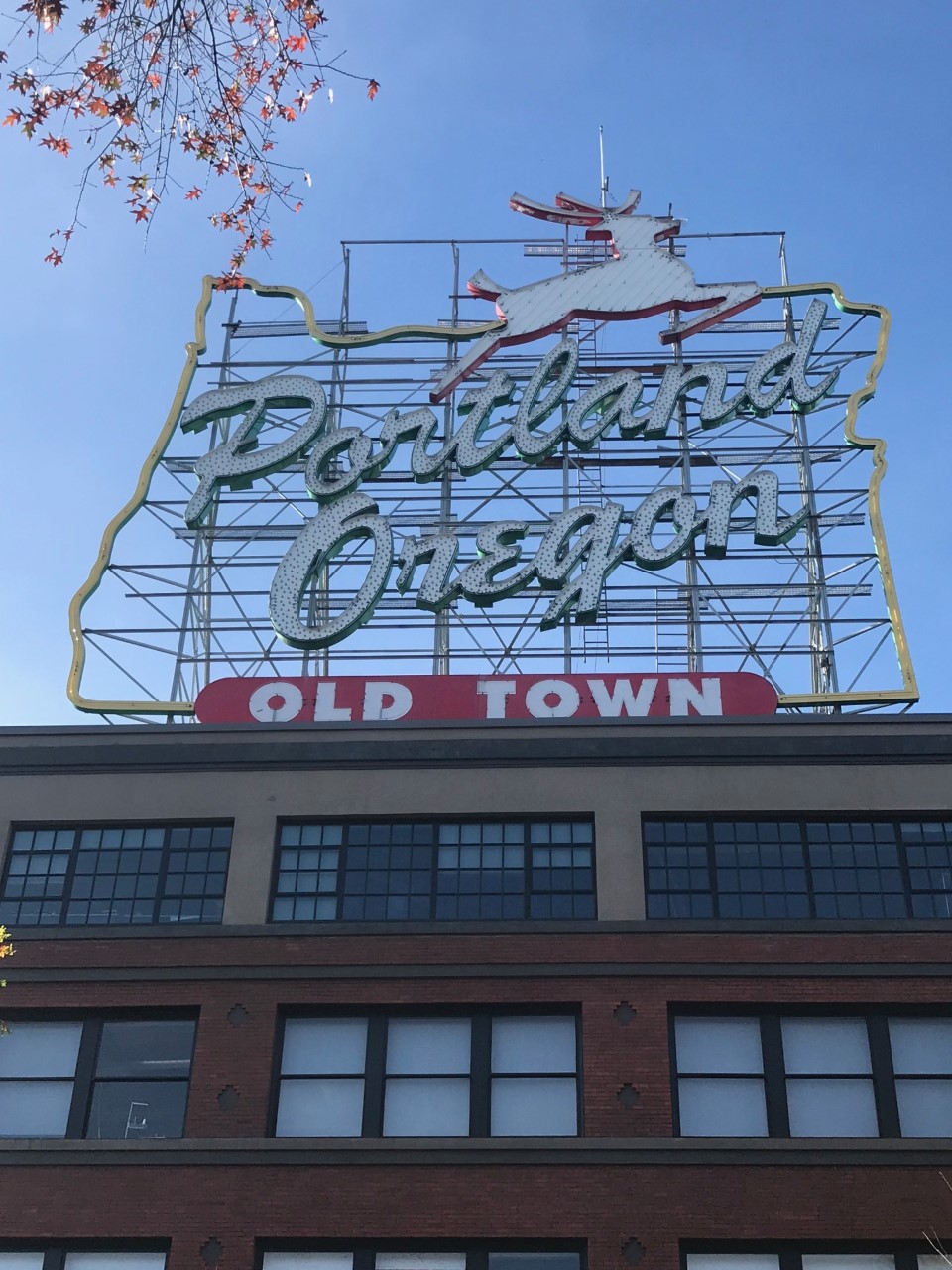 I wanted a photo of the Steel Lift Bridge during my walk, which was opened in 1912 and goes over the Willamette River.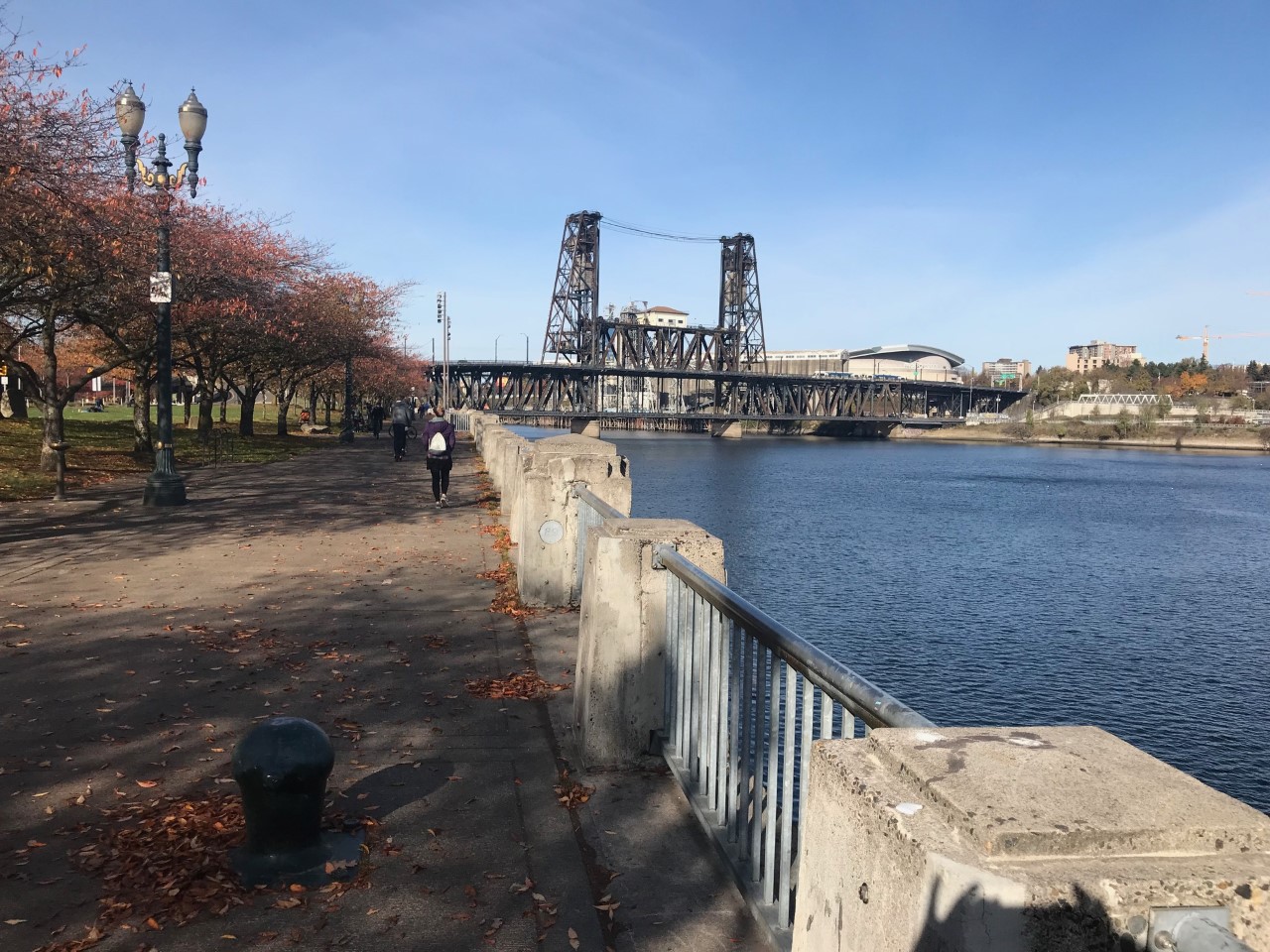 My co-worker had told me to hop across the river to Vancouver, Washington and check out a place called Beaches Restaurant & Bar, which overlooks the Columbia River. I ordered myself an Apple Cider Whiskey drink ($9.10) and took in the scenery.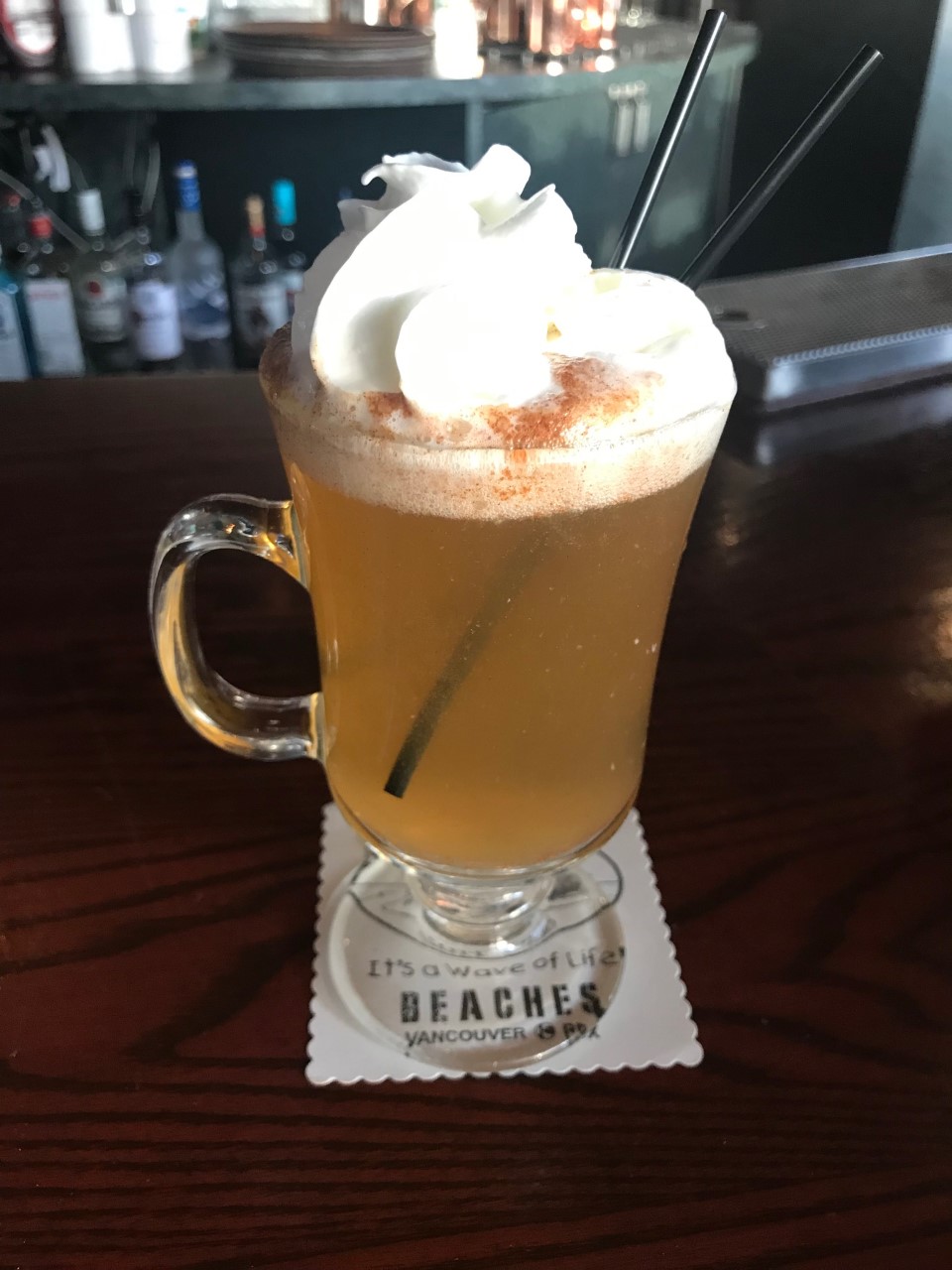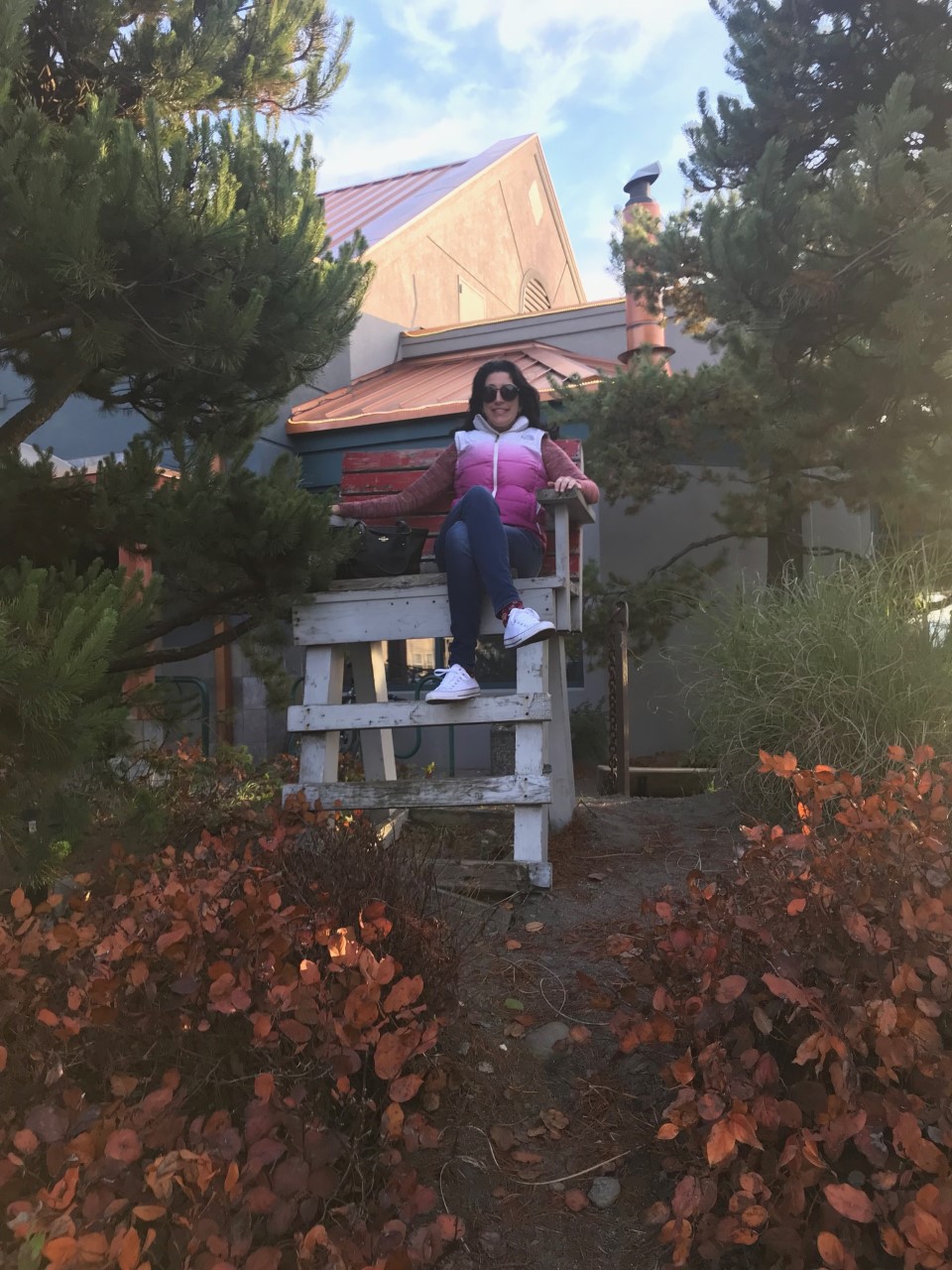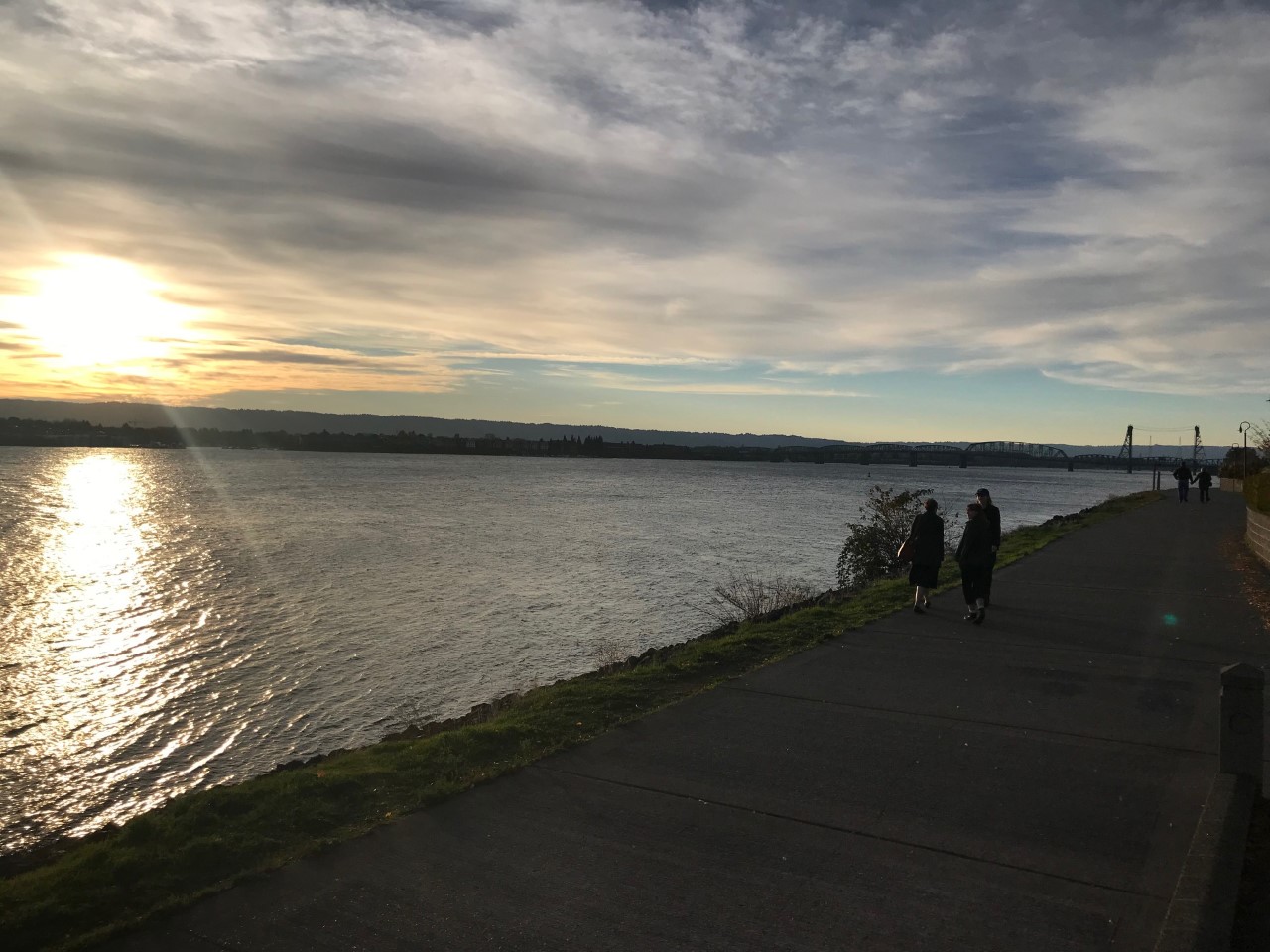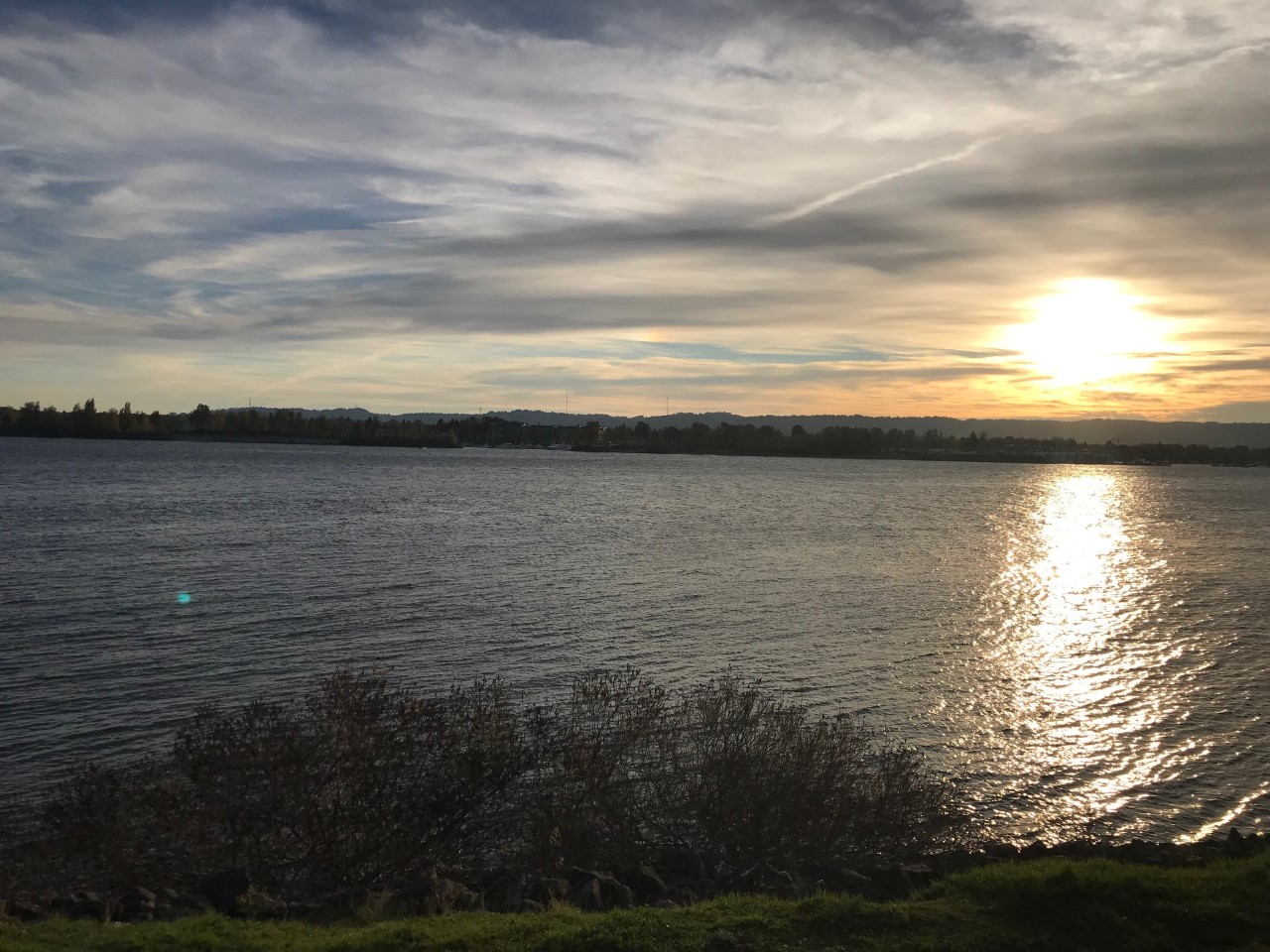 Next I hopped back over the river to a a spiritual place called The Grotto, which is a national Catholic shrine dedicated to Mary and "provides a welcoming presence and a beautiful environment conducive to peace, quiet, and spiritual inspiration," according to the website. With all the chaos that was going on back home with the wildfires and work being busy, I needed this place! I stayed for maybe 45 minutes, relaxing and reflecting.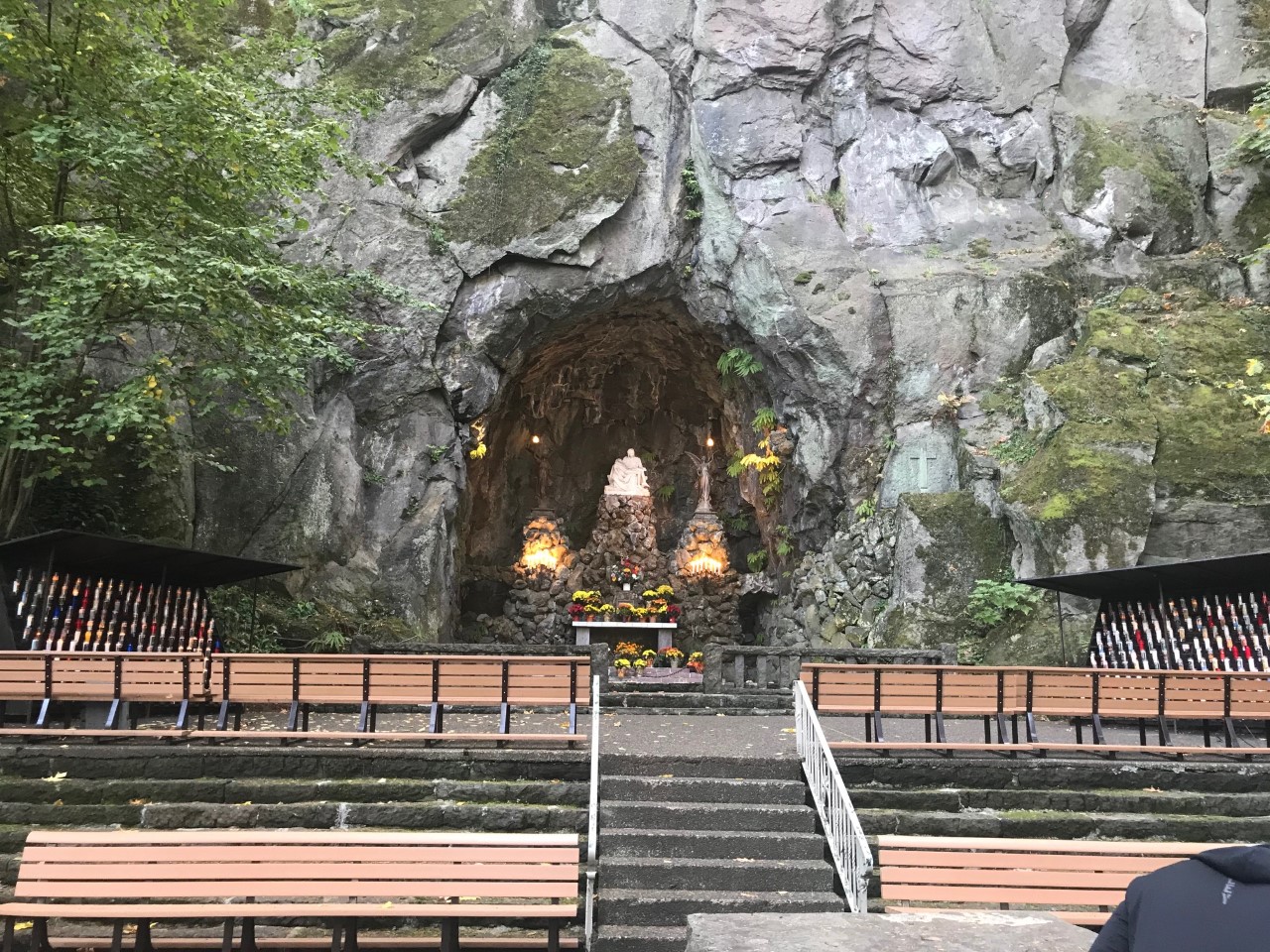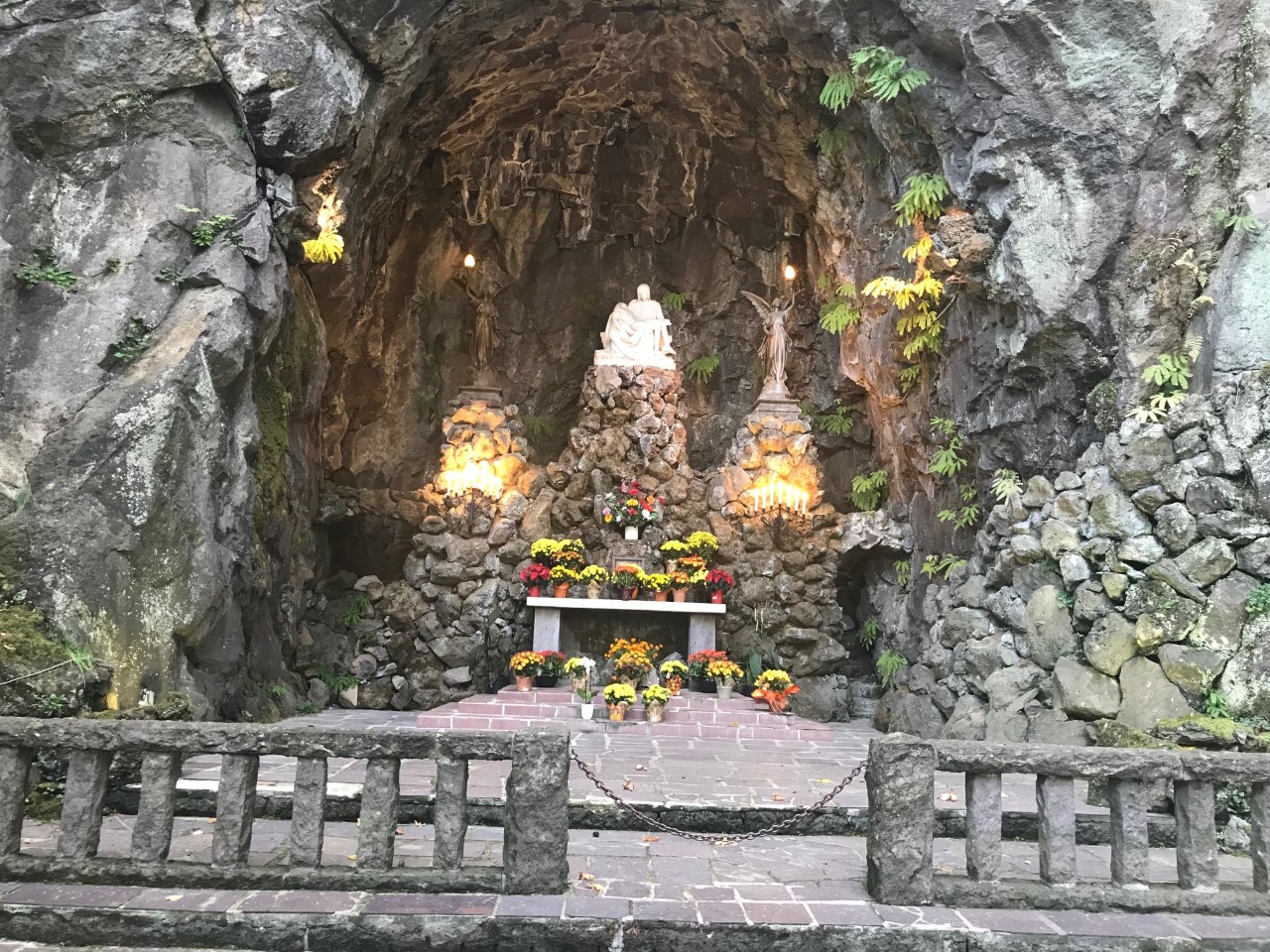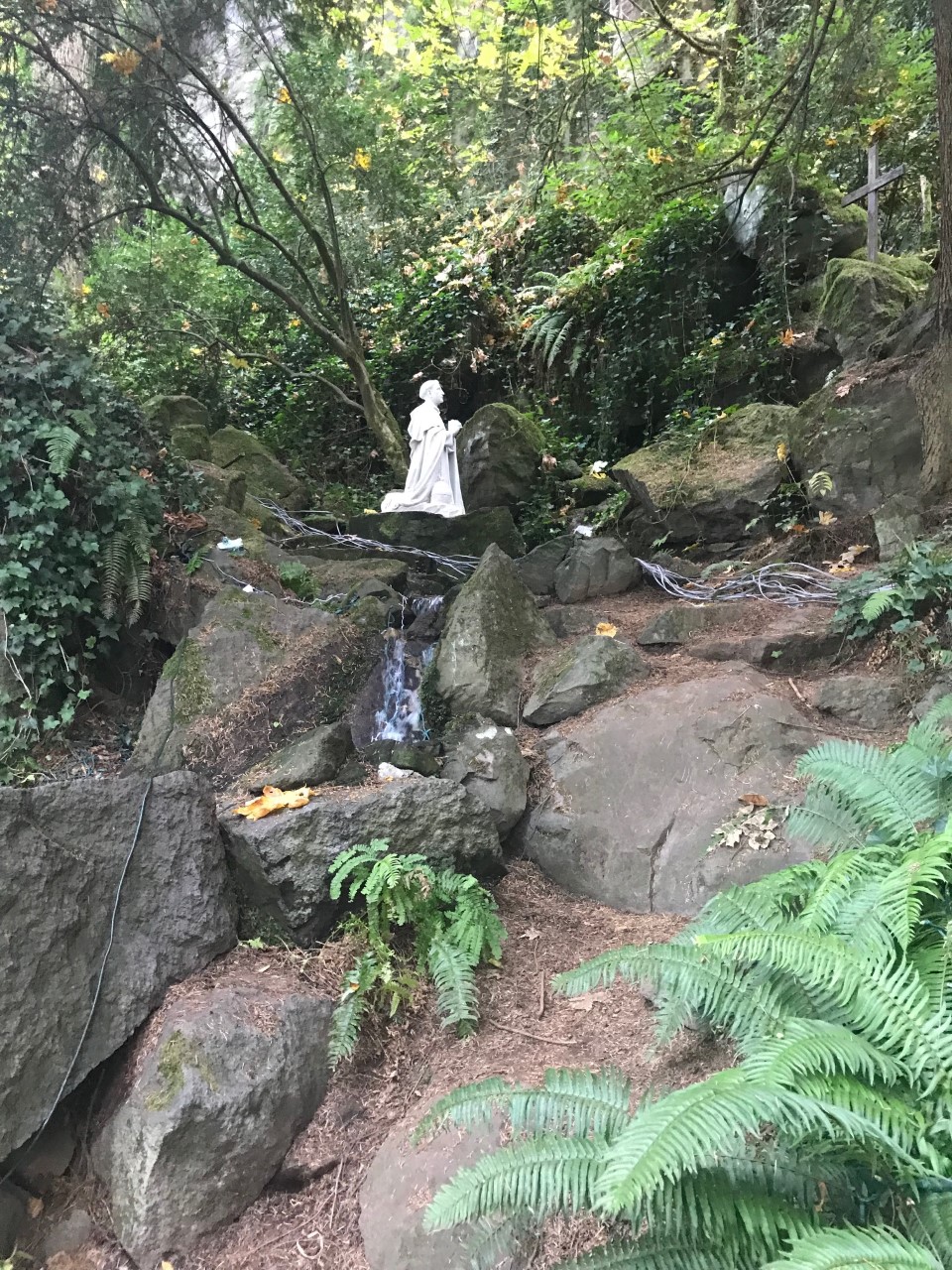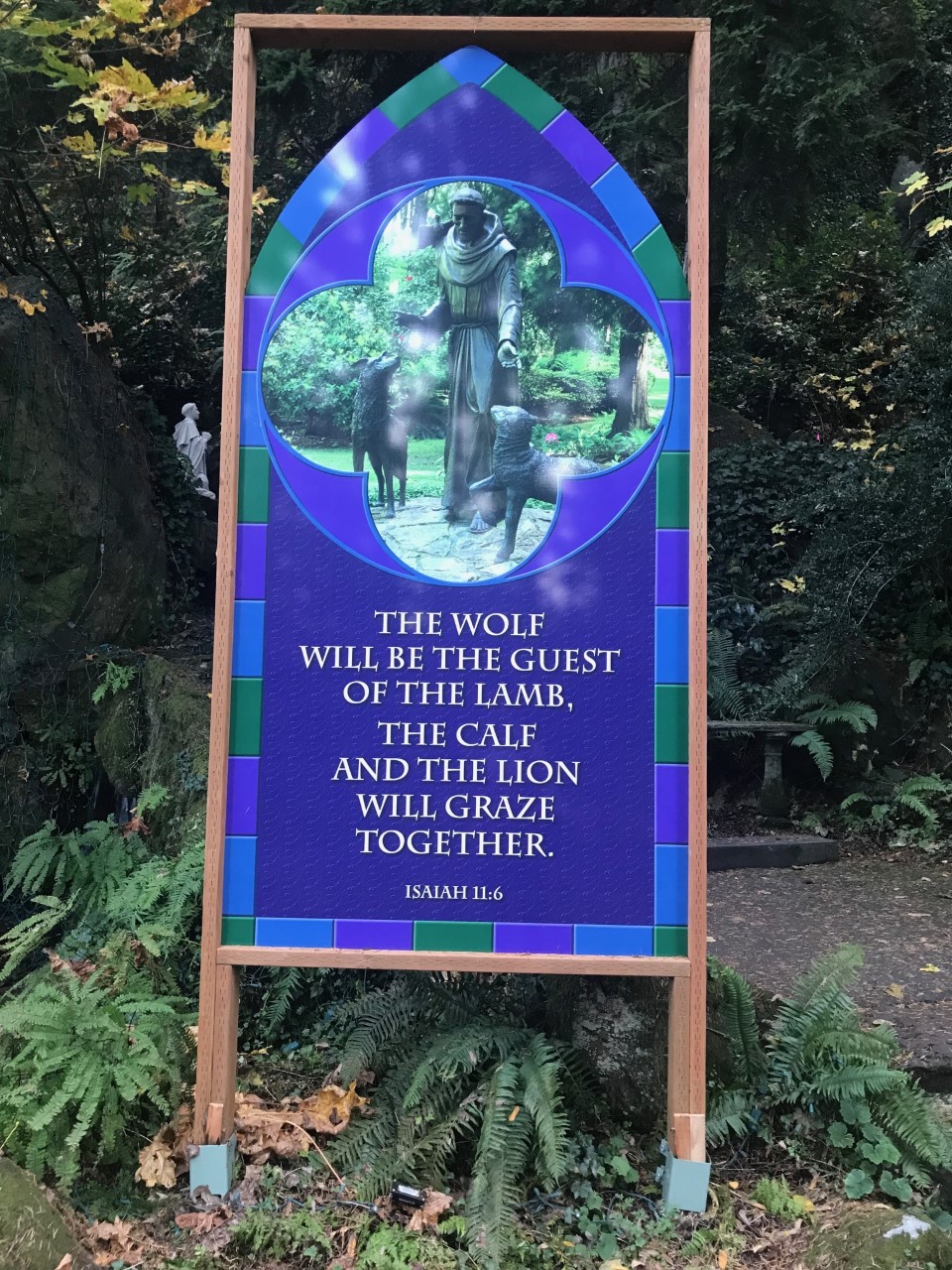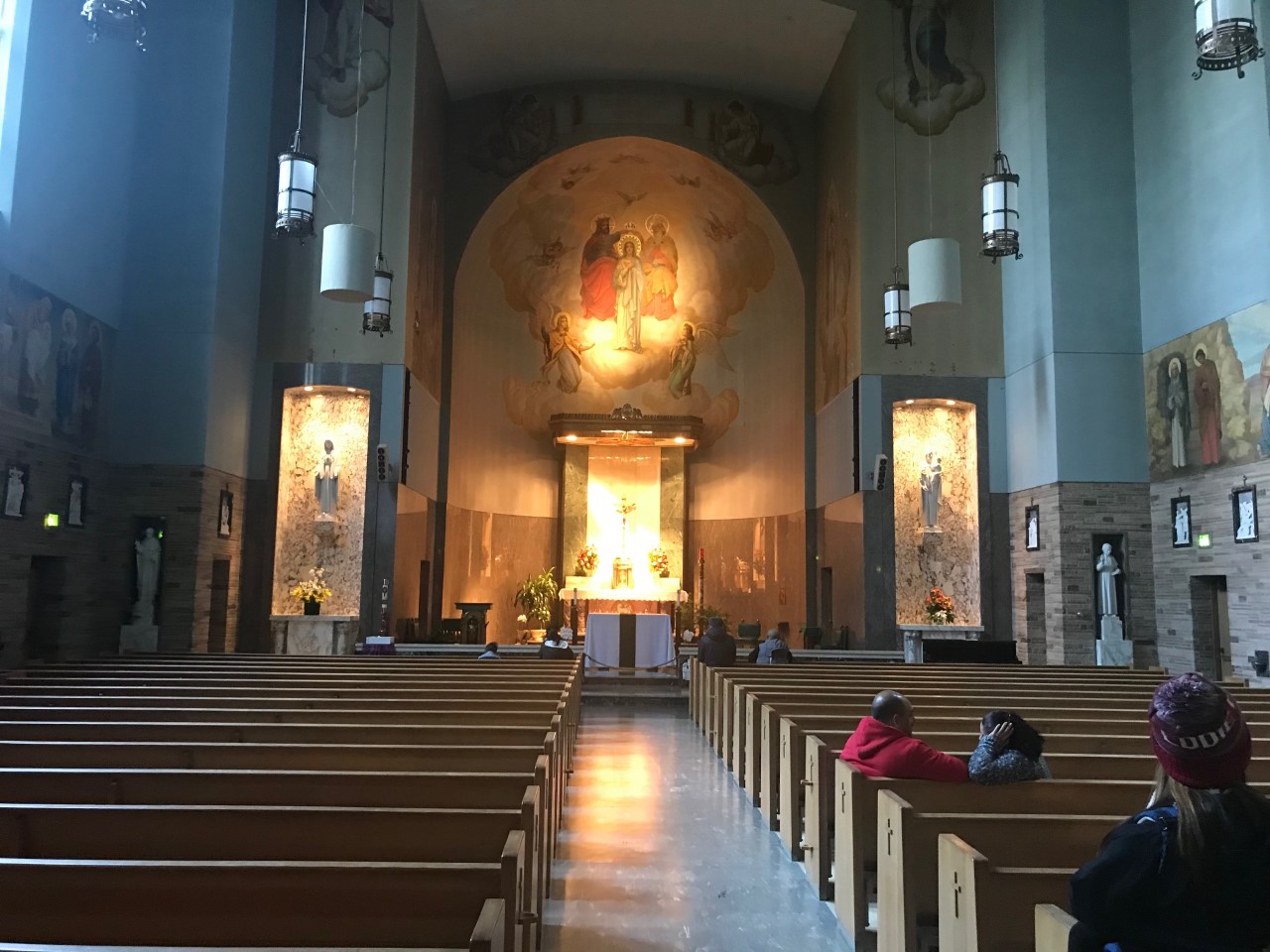 So now it's time for my favorite part of the blog: the last meal! After careful research – and believe me, there were a ton of places I wanted to go and try out – I decided on an authentic Russian restaurant called Kachka, where I ordered a Yorsh (beer with a shot of honey pepper Vodka), Assorted Pickles (green tomatoes, turnips, sauerkraut and cauliflower), Siberian Pelmeni (dumplings filled with beef, pork, veal and onion), and for dessert, Buckwheat Custard (persimmons and candied squash, wheatberries, cashews and birch liqueur soaked sultanas), all for $42.75. Best Russian food I have ever had at a restaurant. The crowd was lively too and I loved the music!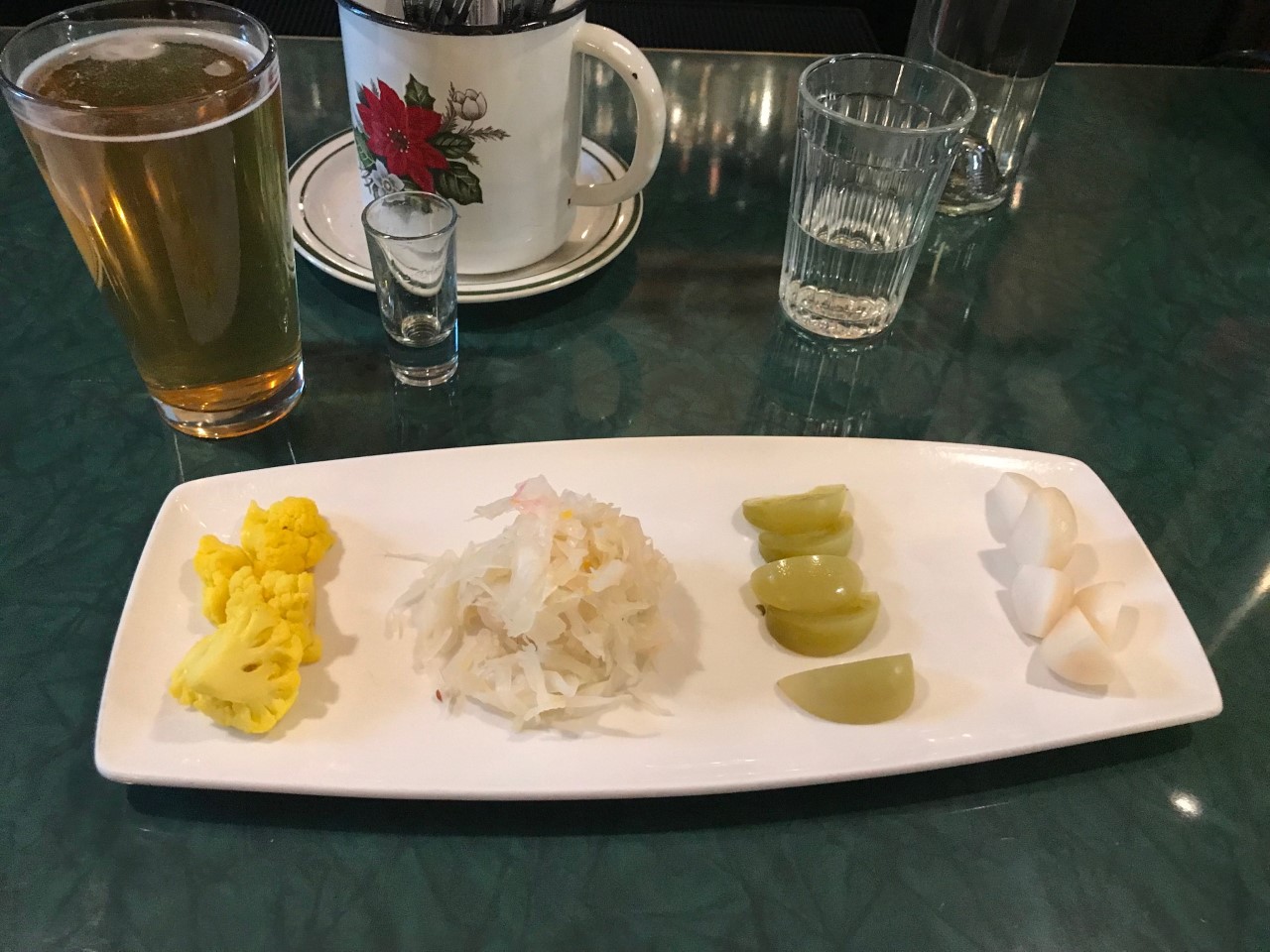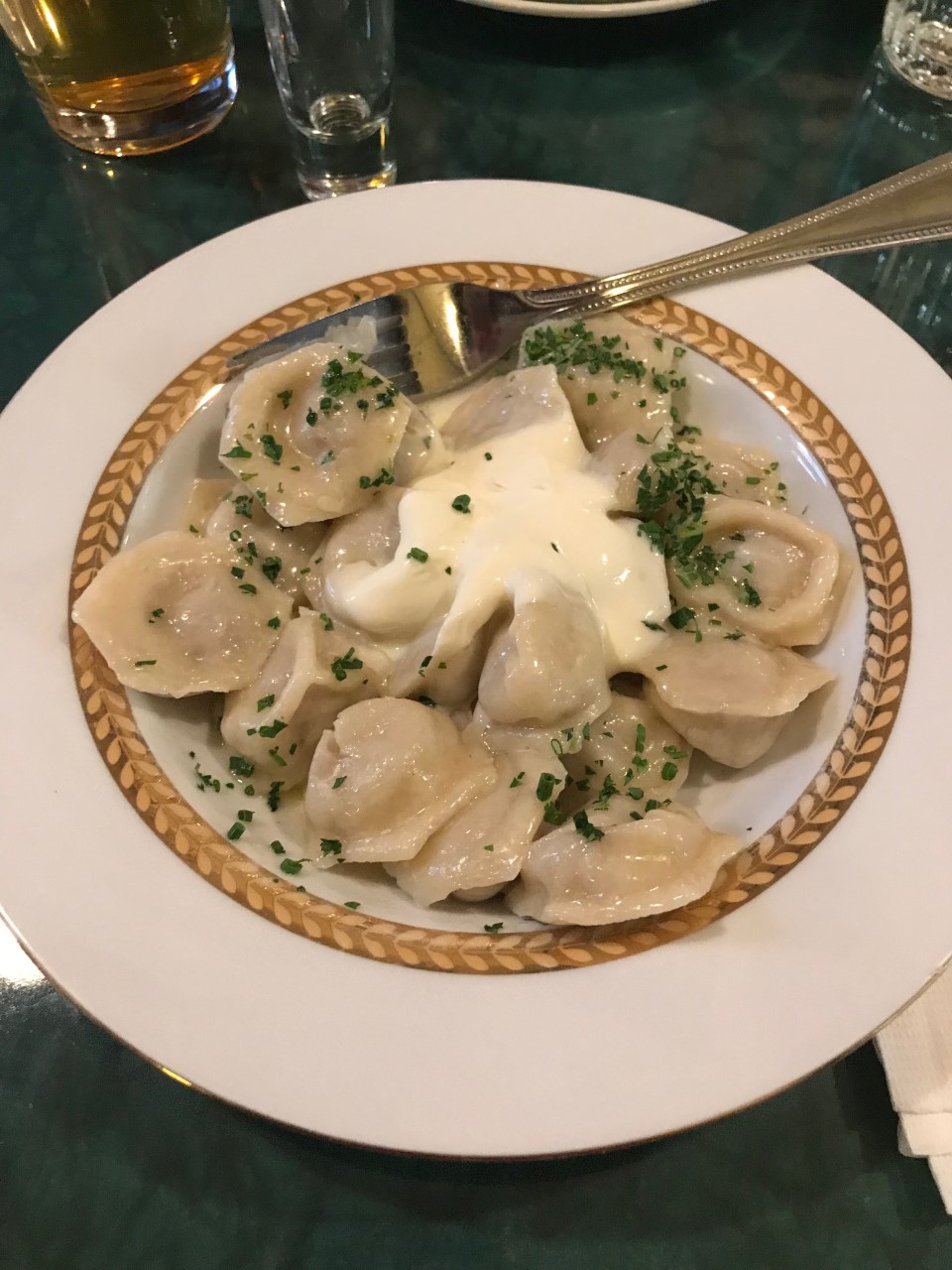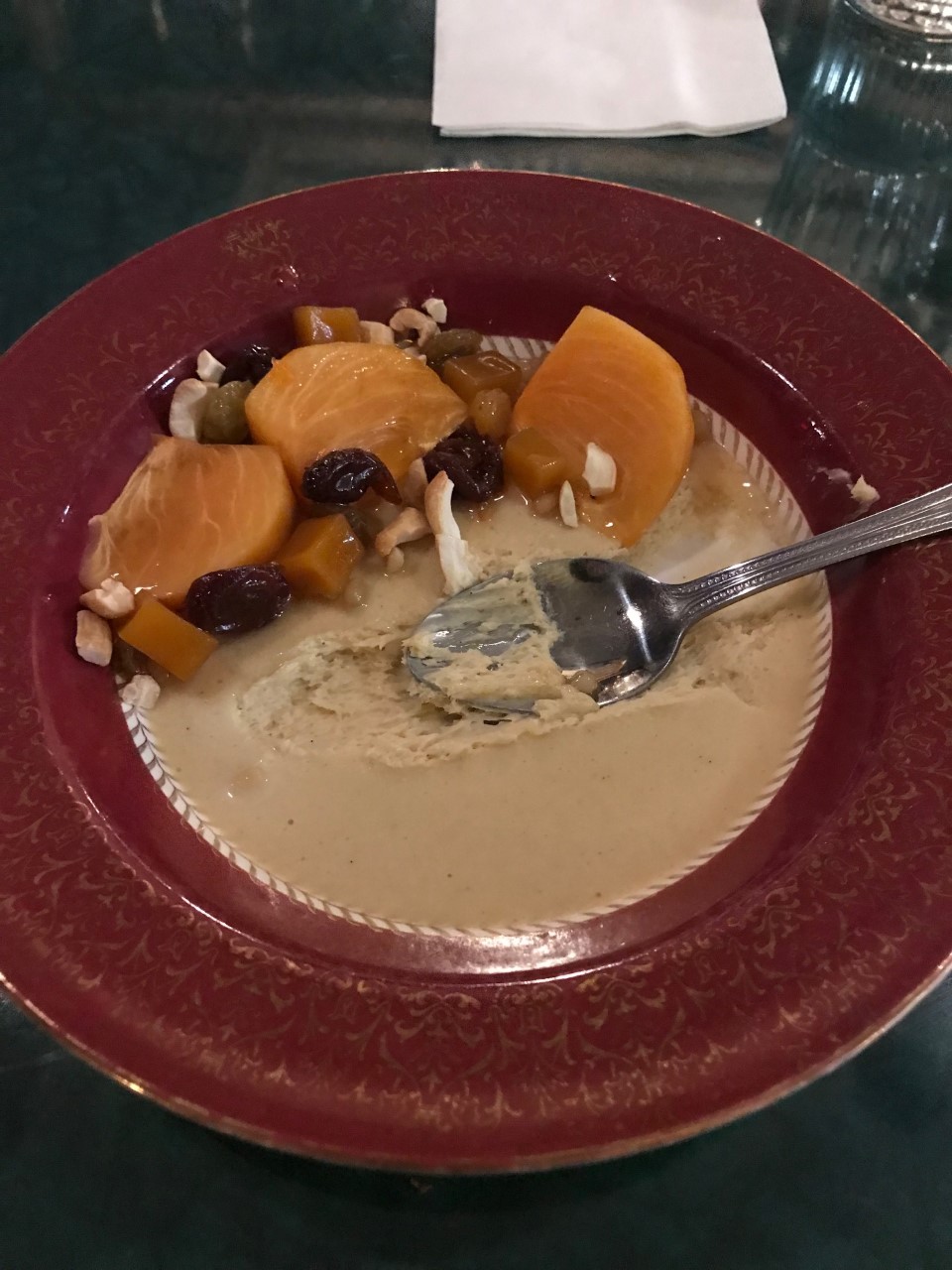 Just down the street, the waitress recommended I try a Russian Coffeehouse that opened at 7 p.m. called Rimsky-Korsakoffee House, where I ordered a Cafe Cinnamon ($3) and listened to live piano music for an hour. I highly recommend going, it's unique and lively!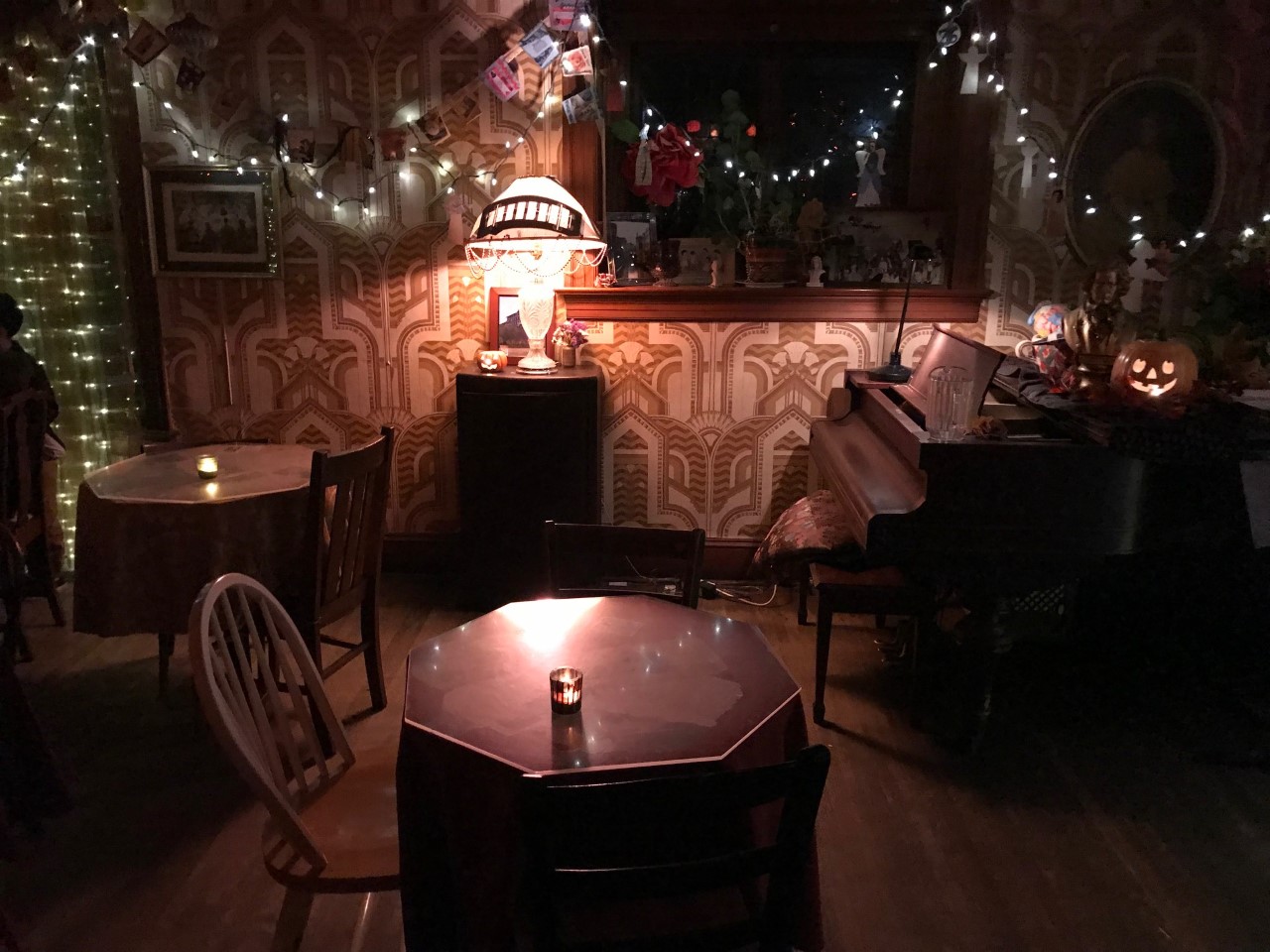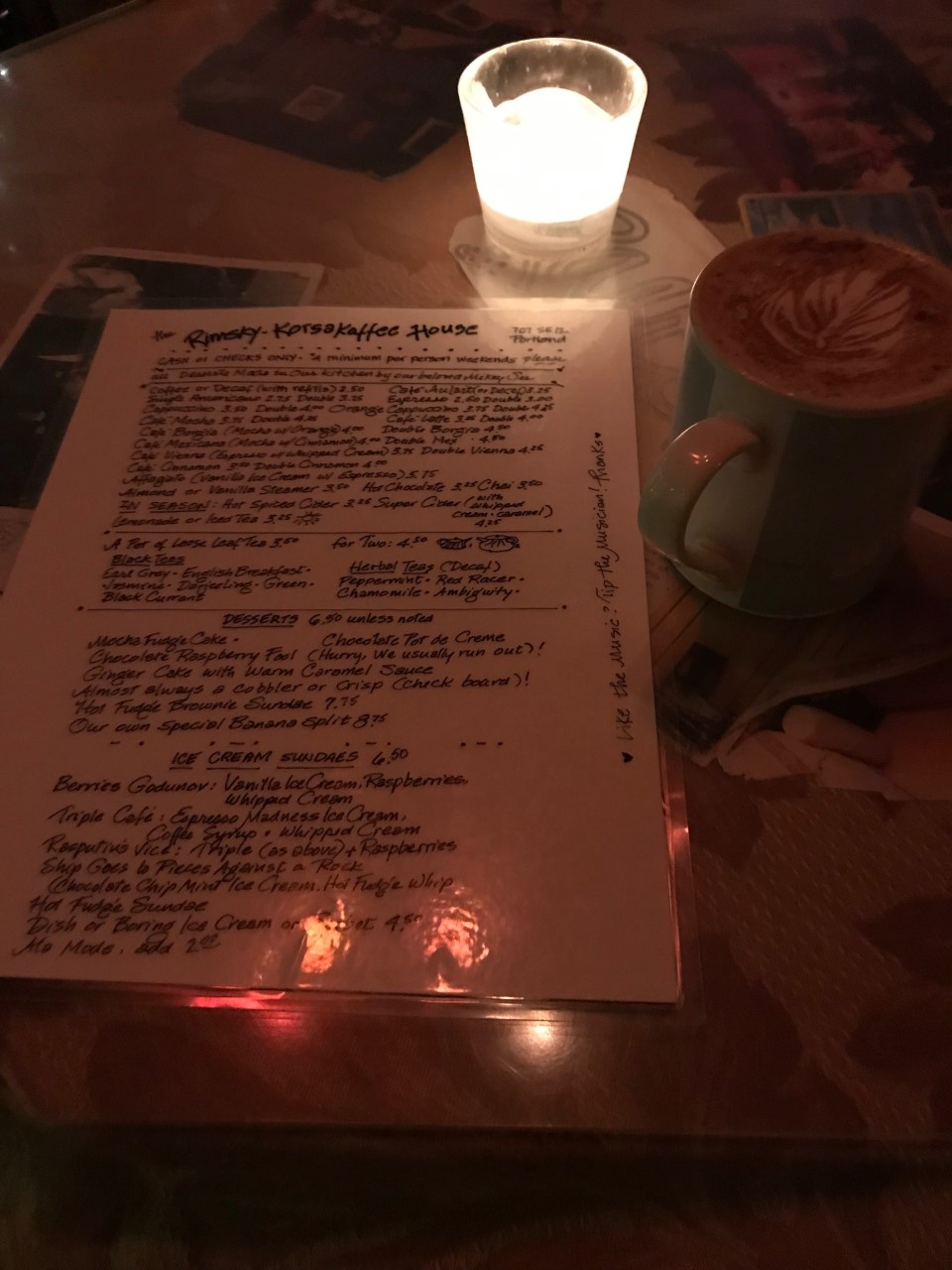 Day 4 – Monday, November 12
I was somewhat dreading heading back to LA because of the many wildfires that were going on, but I knew I had to face the music and get back to what locals are now calling "the new normal." I had a 9:25 a.m. flight out of Portland and got back to LAX shortly before noon. On my way out I stopped at Portland Roasting Coffee at the airport and ordered myself a Vanilla Latte ($5), the coffee was a great way to start the day!
Oh! And yes, I did snap a photo of the White Stag sign all lit up the night before.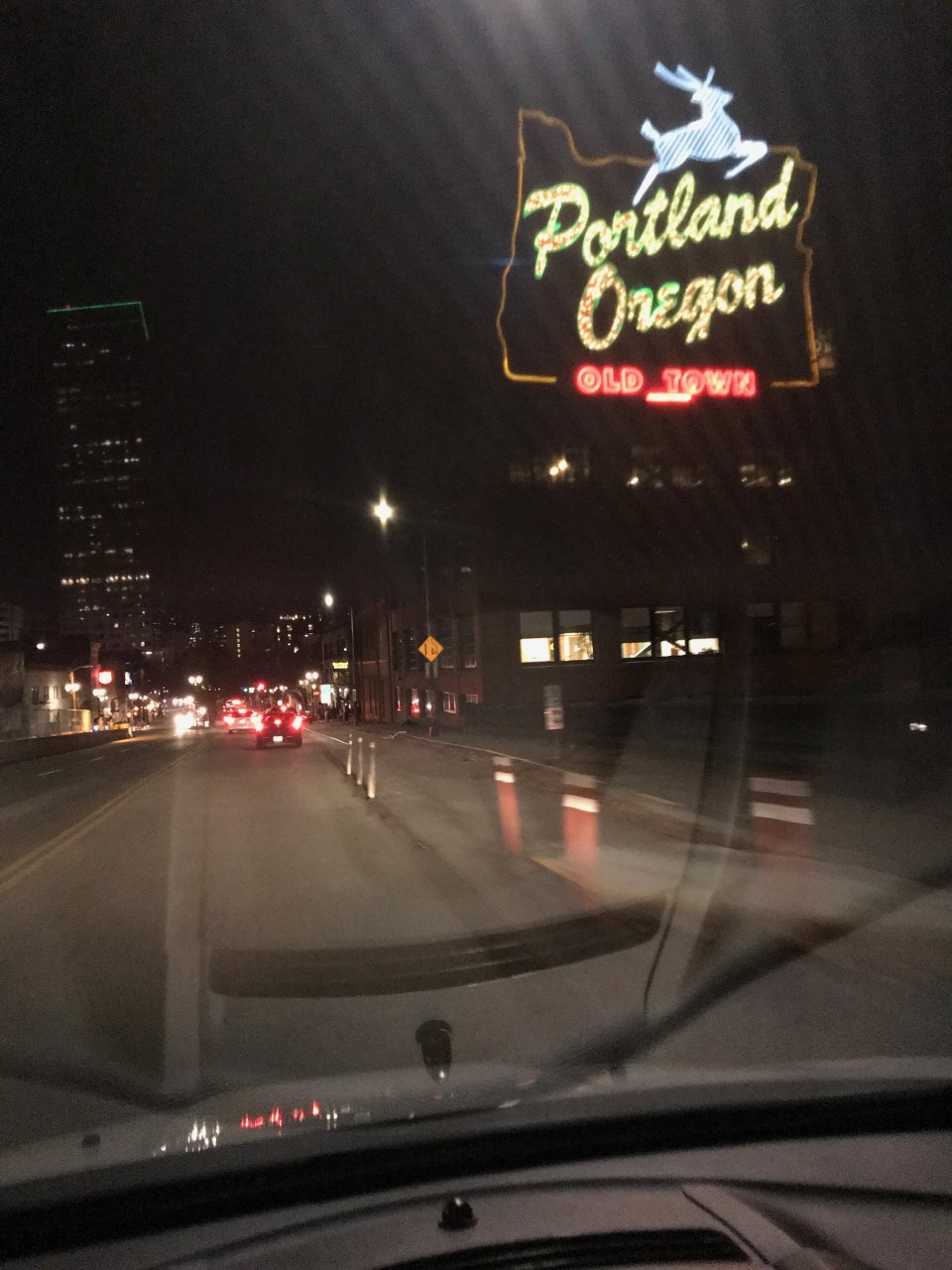 I hope you all get to visit Portland one day, it really is diverse and gorgeous! 🙂 I really want to go back in the summer and explore it some more!