I love visiting San Diego when I can. I try and come down about once a year and visit a few of my friends. It's just a great place to relax and have a nice time. The one thing I adore about the area is the food and drinks, it is absolutely divine and I love the culture and flair the city has to offer.
There is so much more I need to explore in the future. For now, here are some hot spots I have checked out on my many visits here that you will enjoy:
Ocean Beach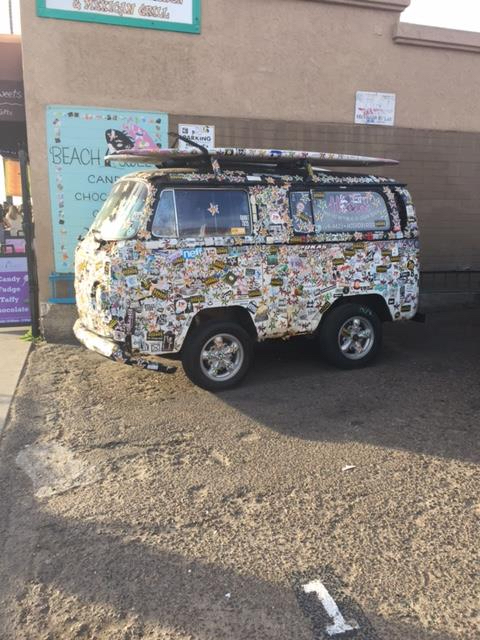 Also known as the "OB." It's a hippy city and still has some aspects from the 1960s (I love seeing the VW vans from back in the day), but it is becoming more modernized as time goes on. If you are looking for cheap but well made drinks, I definitely recommend checking out Pacific Shores Cocktail Lounge on Newport Ave (downtown). I was craving dessert on another night so I stopped in at Azucar, a Cuban dessert place, and bought myself a Mojito cookie and Salted Toffee Oatmeal cookie. So yummy and unique!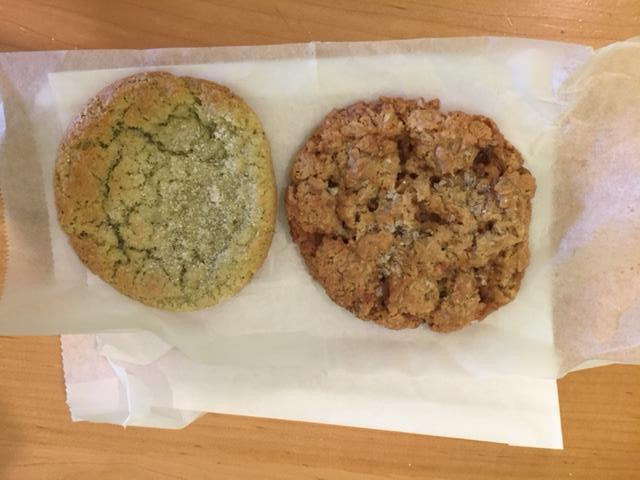 There is also the famous Hodad's burger joint and South Beach Bar and Grill if you want amazing Wahoo tacos.
Something I always, always do when I visit OB is walk the pier. It is the largest concrete pier on the West Coast (about a half mile long) and it has magnificent views of the ocean, hillsides and surfers. I have walked it both during the day and night and it is a walk of heaven. I love hearing the waves crash against it.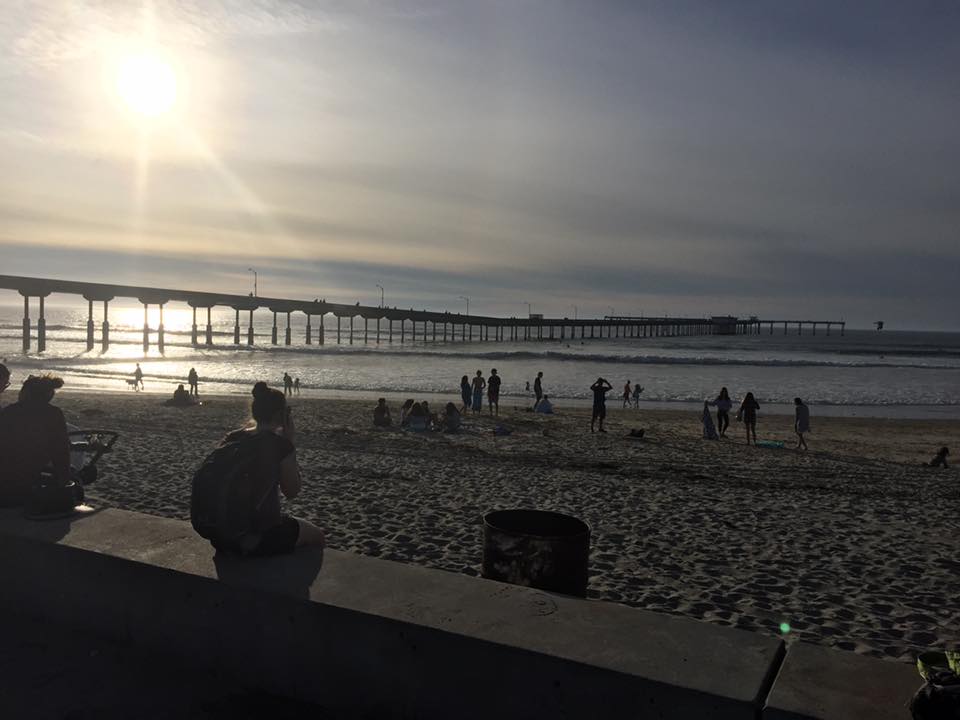 Coronado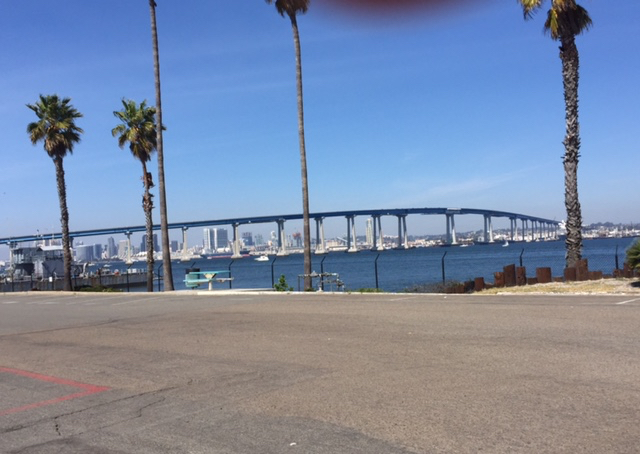 Coronado is an island just a few minutes south of the City of San Diego and houses the main Navy Base. You have to take the long, curvy bridge to get to it, which goes over the ocean. I was able to check out the base this time with my government ID and see the golf course, beach, air base and some decommissioned helicopters and ships from back in the day.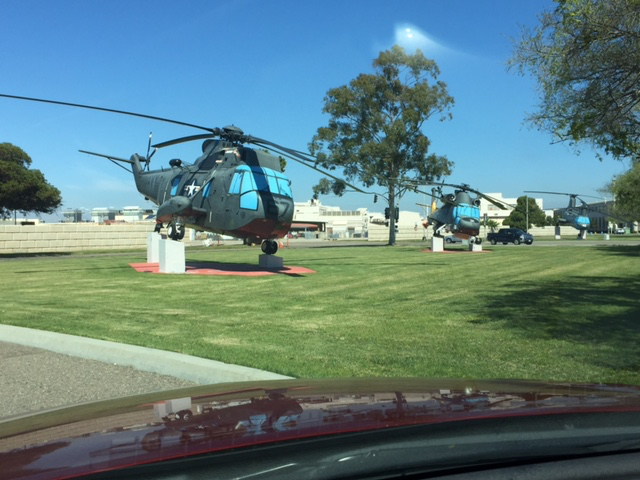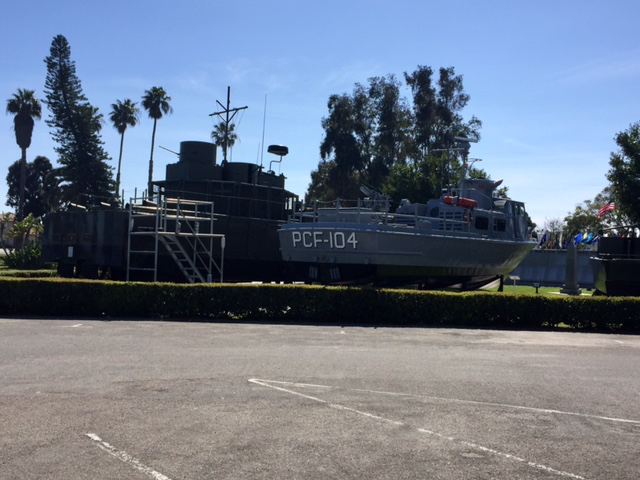 There are many cute shops in the area to stop in and I also love visiting Hotel del Coronado for some relaxation on the beach and maybe a drink. The hotel was built in 1888 and is an historic landmark in the community, so checking it out is a must!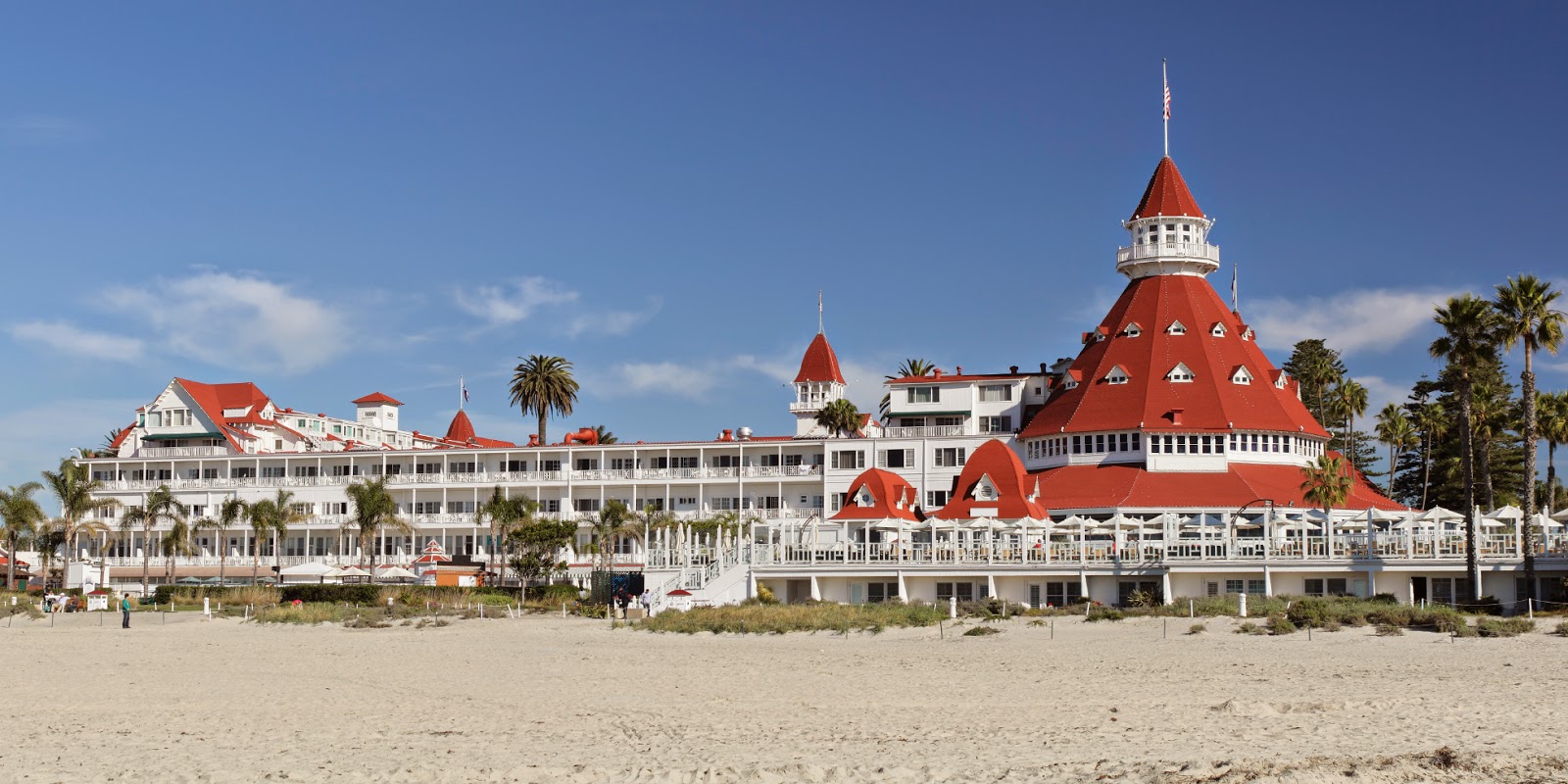 I love craft beer, so I stopped by Coronado Brewing Company for a sampler on the main drag (Orange Ave.).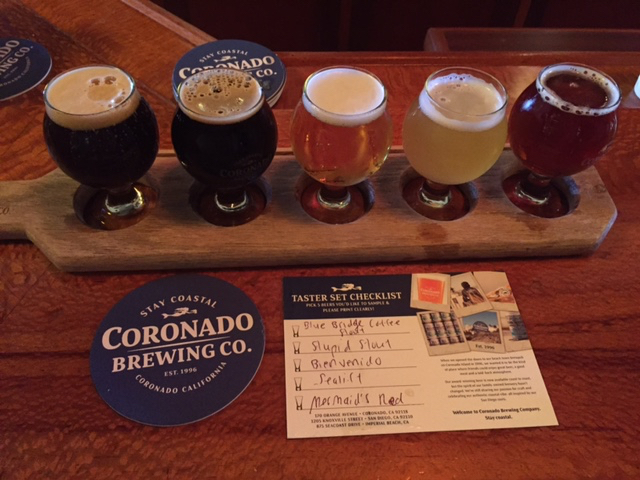 Encinitas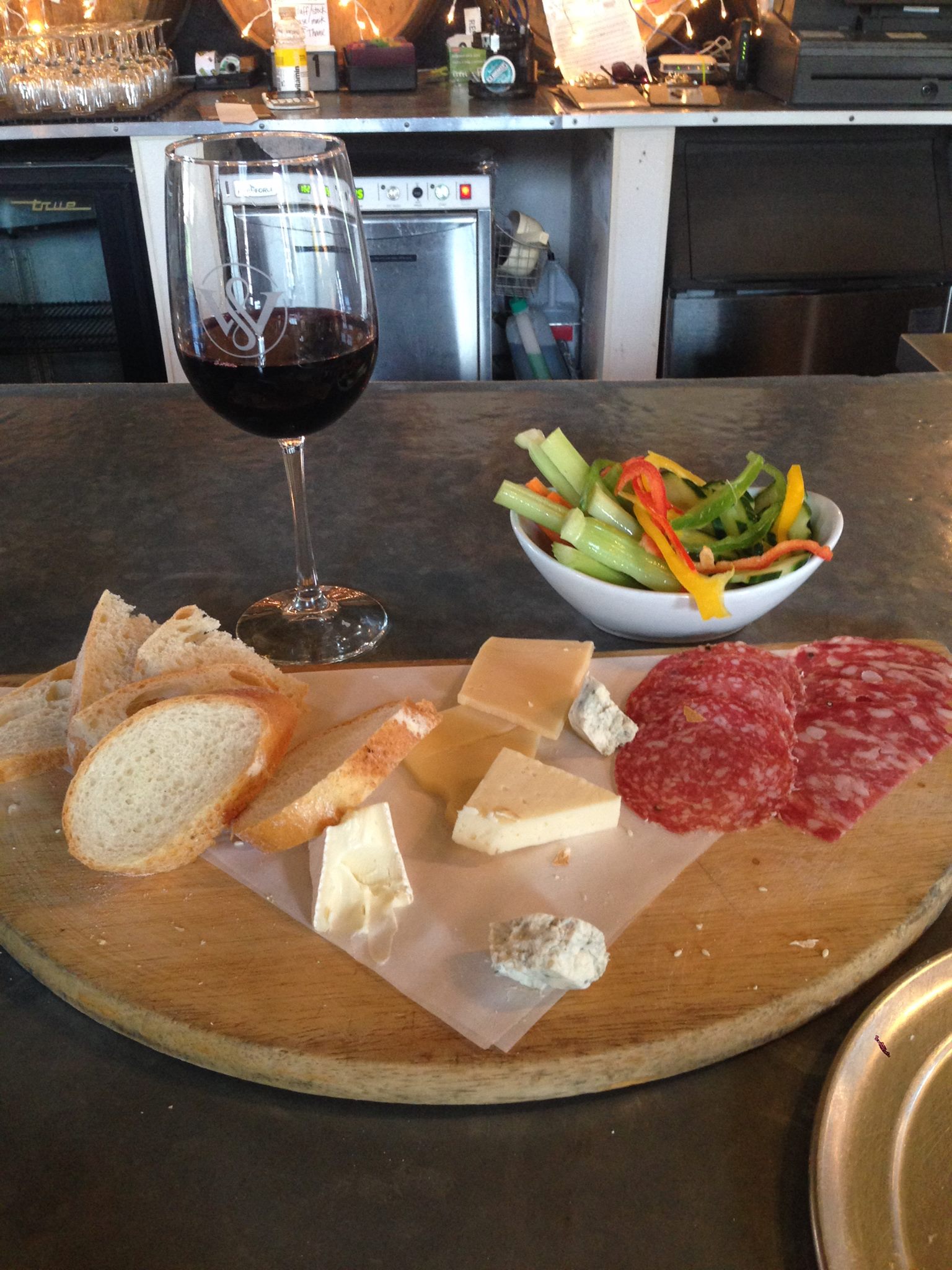 I like Encinitas in North County because it is quiet and has a nice, small town coastal vibe to it. It's just a great place to take a nice stroll along the beach or downtown. One of my favorite stops is Wine Steals, they have the most amazing pizza and meat, cheese and fruit boards I have ever tried in my life! Plus they have amazing deals on glasses of wine, I can't recall one that I didn't like.
Balboa Park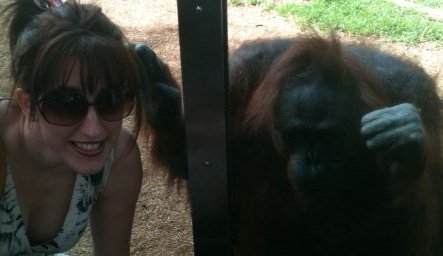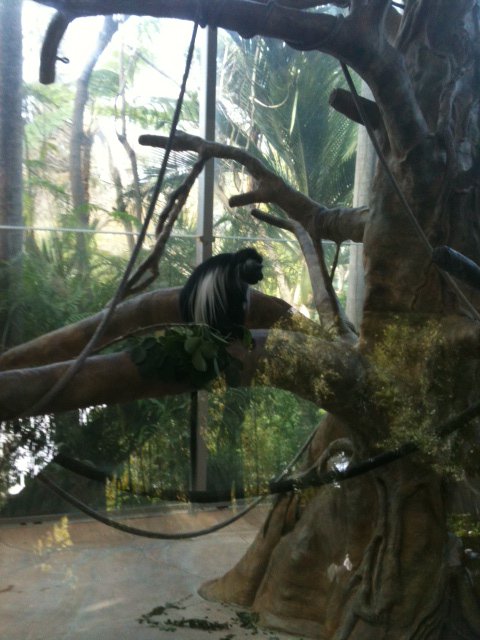 The San Diego Zoo, Japanese gardens, history and art museums and are housed in Balboa Park. There is always something going on in this area of town and is very entertaining. The last time I visited there was a car show going on and just up the road from it there were jugglers and acrobats. It's a great place to bring the family and kids!
Gaslamp District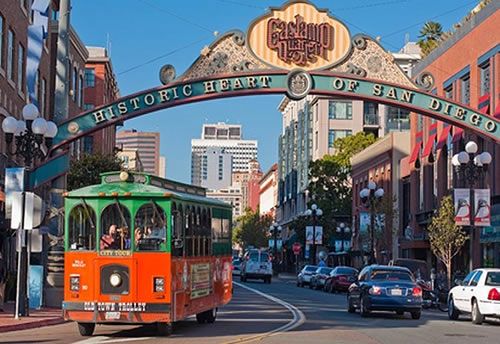 The Gaslamp District has so many boutique shops and restaurants that I don't even know where to begin! Dolcetti Boutique is probably my favorite fashion store with many labels. As far as food goes, some of my favorites so far are Don Chido for Mexican, Bottega Americano for Italian, and BarleyMash and Searsucker for American cuisine.
Little Italy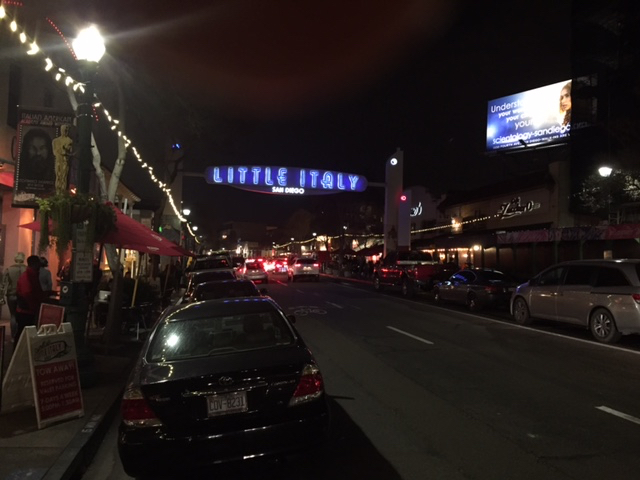 This trip was the first time I have ever visited Little Italy. Yes, you will find a wide variety of Italian eateries with many of the top chefs in town, but the main reason I went was because I was craving oysters so bad that Yelp claimed that Ironside Fish and Oyster Bar was the best. Yes, I went to a Seafood restaurant in an Italian community. I definitely want to go back and check out the Saturday Farmer's Market and other restaurants as well. If you're wondering, my oysters tasted amazing.
Point Loma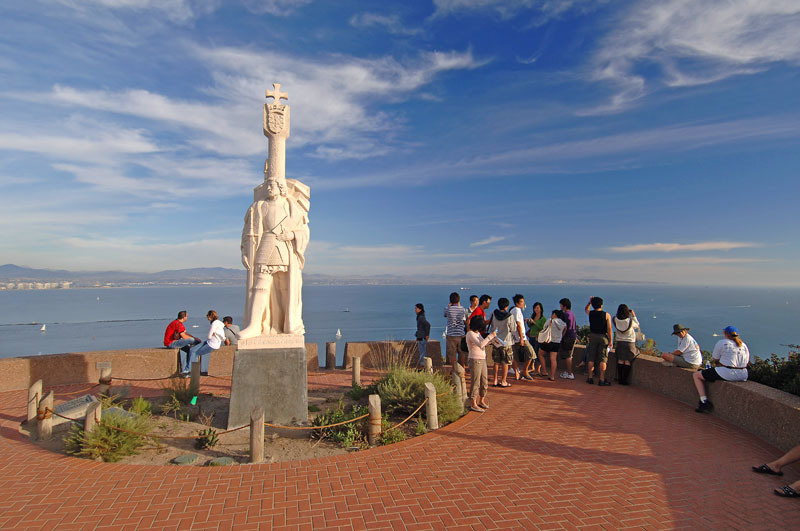 Point Loma has a spectacular view of San Diego stretching all the way to Tijuana. You can also tour the lighthouse and go whale watching during certain times of the year.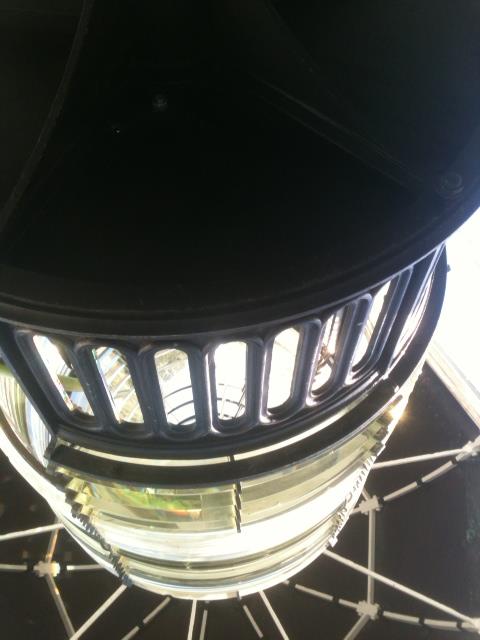 La Jolla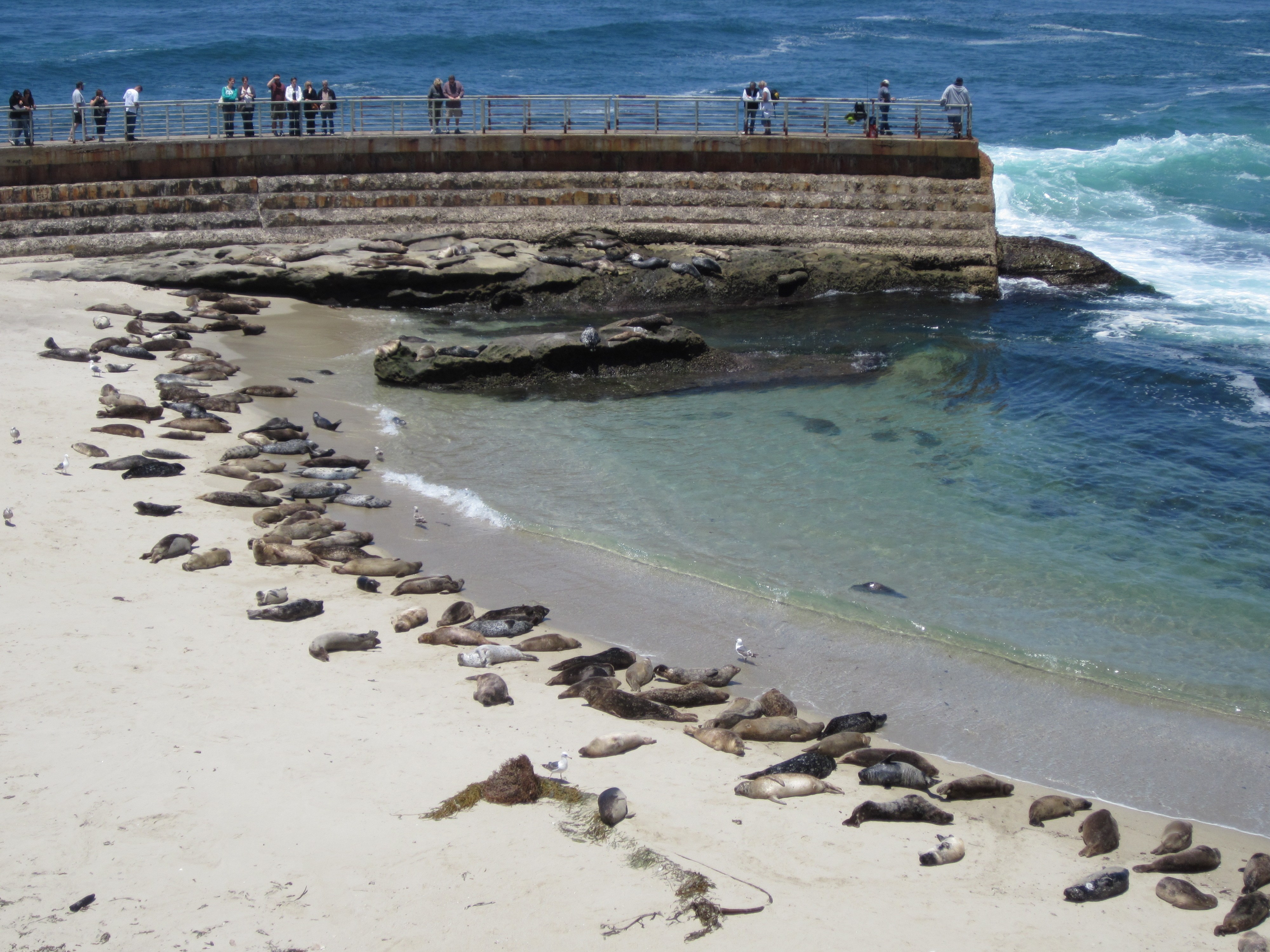 La Jolla is great for very trendy shopping, restaurants and visiting the Children's Pool Beach to view seals. For dining I have tried Herringbone for Seafood, Piatti Ristorante and Bar for Italian, and Beaumont's Eatery for American cuisine. I love Pomegranate Boutique and RICA Boutique for fashion, they have casual and edgy clothing!
Hillcrest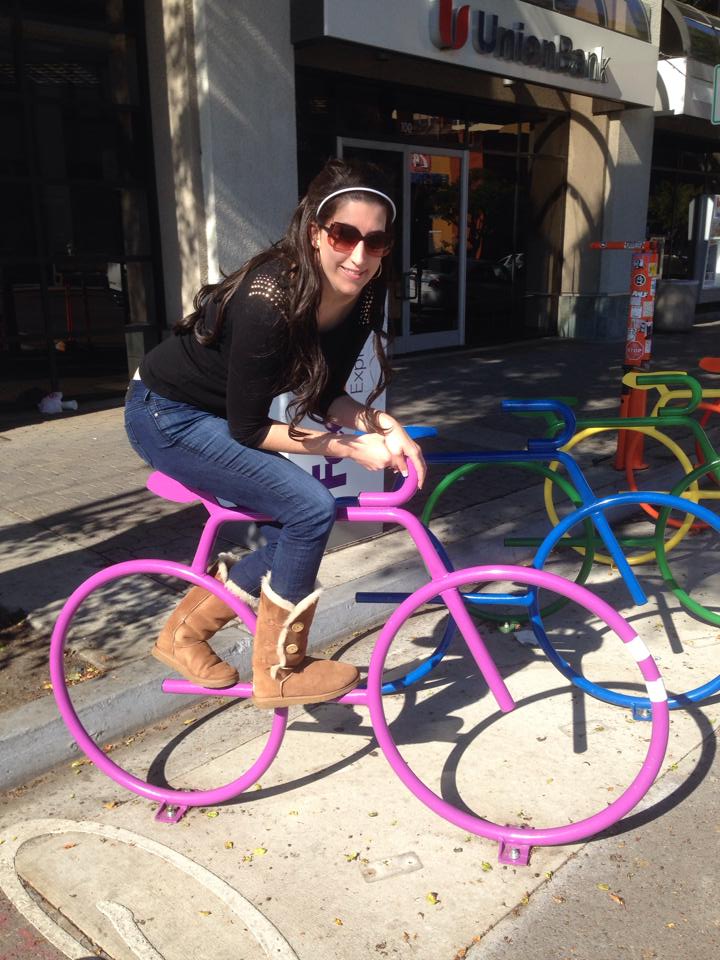 Hillcrest is the LGBT community in San Diego and I love it for brunch, such as Snooze (I love the French Toast or Classic Eggs) and Hash Hash a Go Go (amazing Bloody Mary's and hash dishes). The boutiques are also fun to visit and there are plenty of other good restaurants in the area to try!
Bankers Hill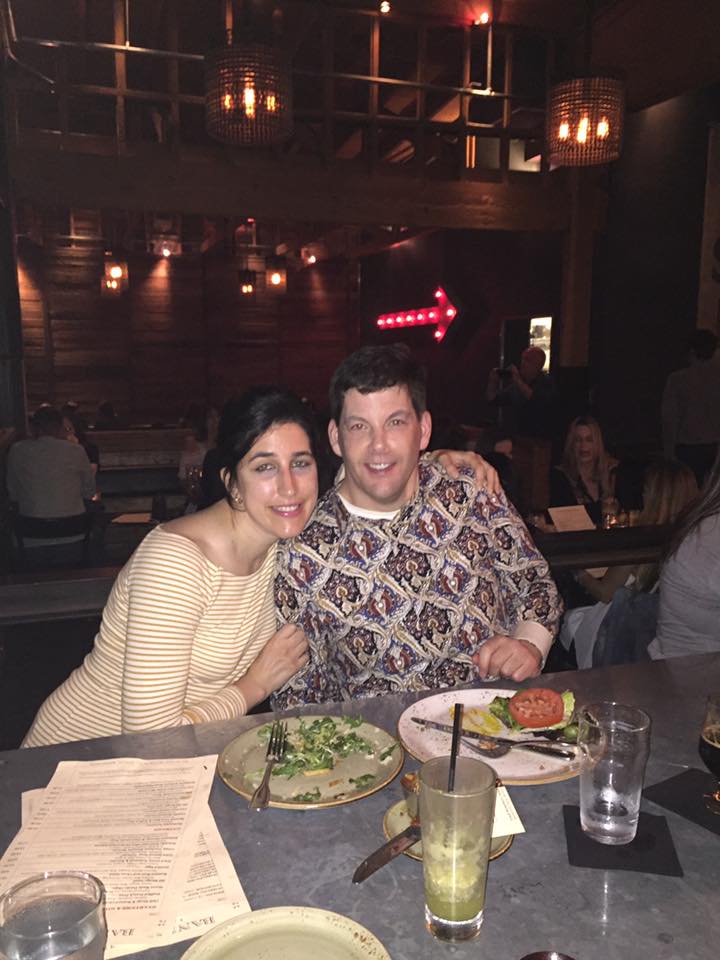 The only place I have ever visited in Bankers Hill is the Bankers Hill Bar and Restaurant. I mainly like it for it's unique drinks (try the drinks Matcha Do About Nothing and Sucker Punch, which my friend Jim, above, said tasted like Christmas) and appetizers (try the Deviled Eggs). It's a great place to catch up with friends for dinner or Happy Hour!
Liberty Station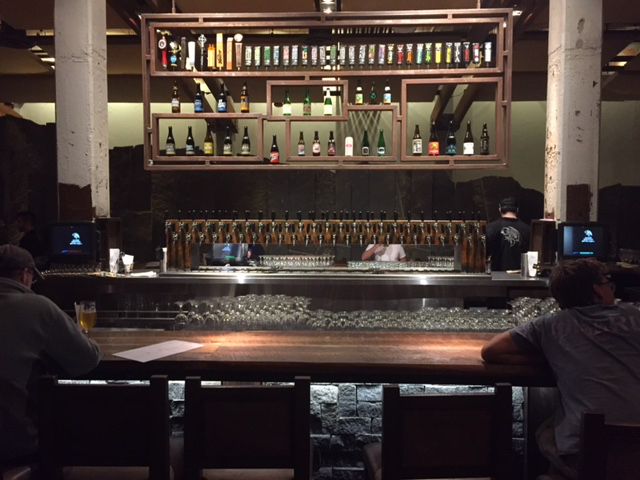 My friend Chinn told me that the area has been renovated with an arts section and is very up and coming. We stopped at Stone Brewery World Bistro and Gardens and then headed over to Fireside for a flatbread and more drinks. I had the Shishito Pesto and Burrata flatbread and it was some of the best flatbread I have had in a long time.
Enjoy your visit and cheers! 🙂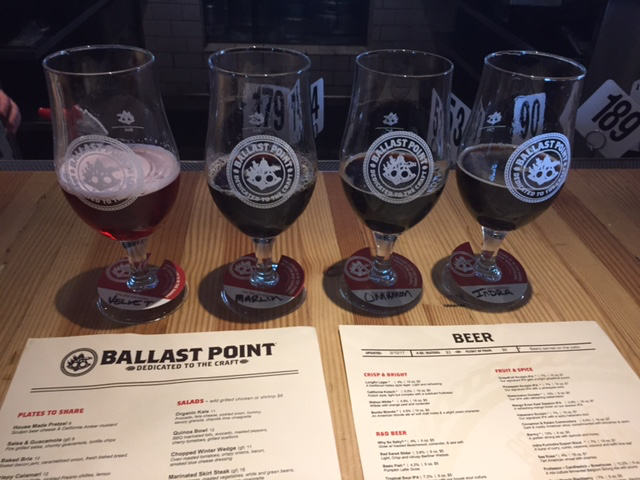 Above is another beer sampler from Ballast Point Brewery.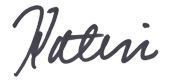 Photo Credit: Trip Advisor, Simply Suzanne, Natalie Harris, KUSI