Everyone in town has been talking about this place called The Annex at The Collection in Riverpark, so I decided to go and see what the hype has been all about!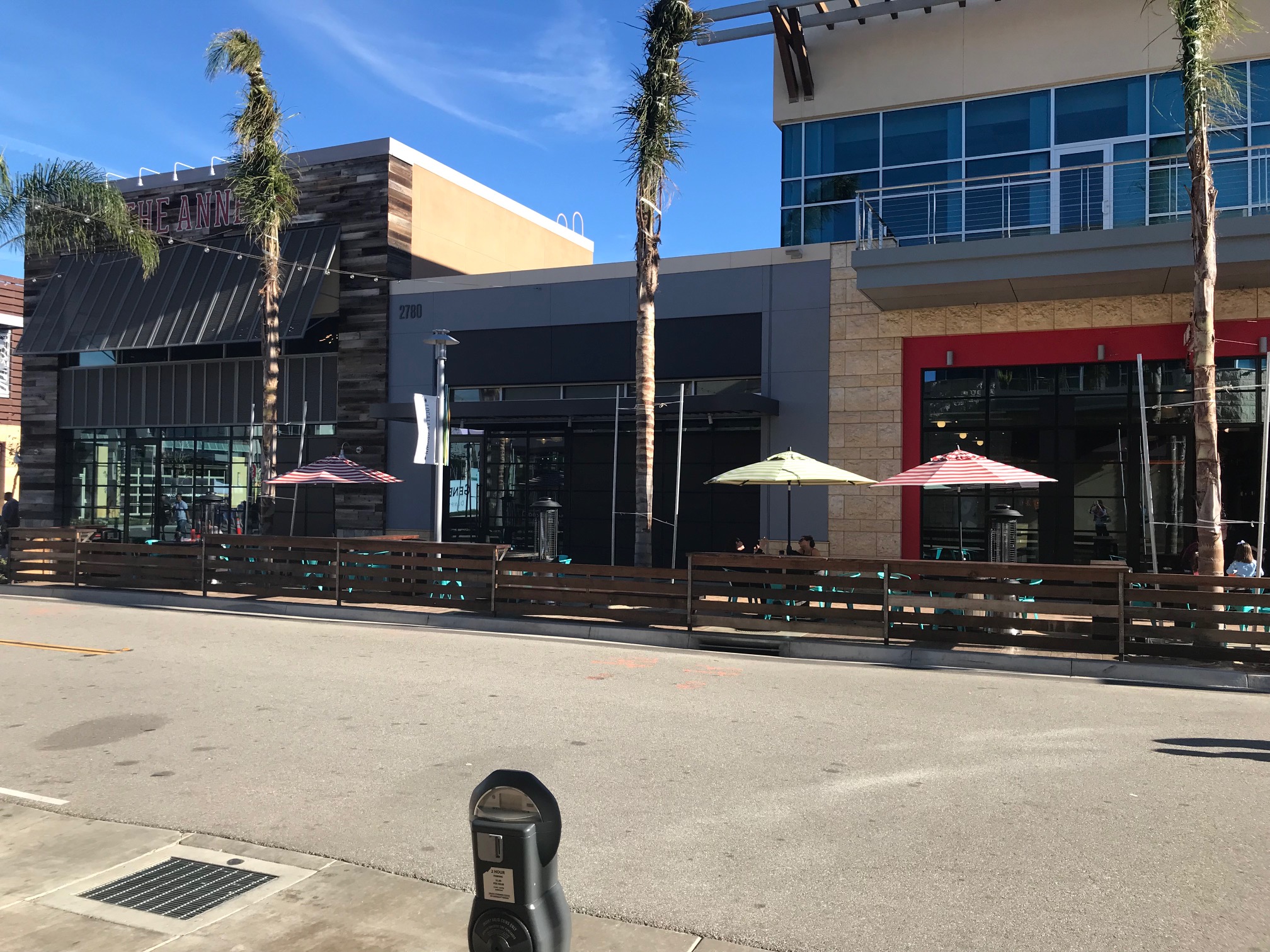 According to the website, The Annex is a "16,000 square foot collection of 12 microshops, artisan boutiques and epicurean discovery that showcases unique local retailers and craft food and beverage purveyors." The shops consist of CherryHills Market, which features home goods, olive oils, spices and vinegars; Sueño Jewelry Studio; Bottle & Pint, which features guests beers from around the world; Gasolina, a Spanish tapas restaurant; Love Pho; Pancake, which features Dutch style pancakes; Poke Ceviche; Ragamuffin Coffee Roasters; Scratch Sandwich Counter; Seoul Sausage (the owners won season 3 of The Great Food Truck Race); Taqueria El Tapatio, which features Mexican cuisine; and The Blend Superfood Bar, which features acai bowls, smoothies and juices.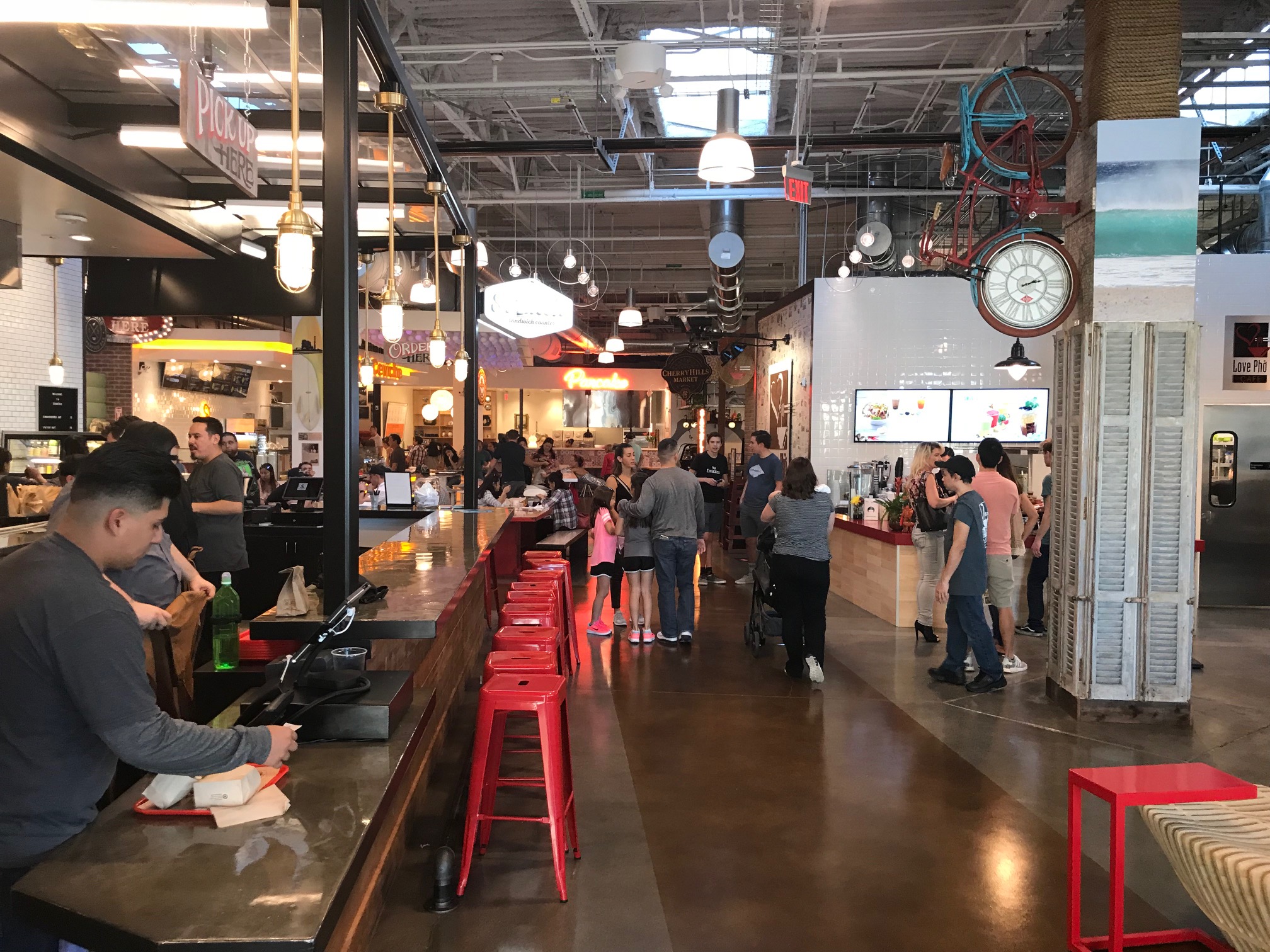 The Annex was having a special public celebration over the weekend with live music from Barbershop Quartets and Flamenco guitarists along with other performances, giveaways, games, raffles and Instagram promotions. I saw a guy walking on stilts juggling and a woman flexible woman in a zebra costume standing on her hands. You can view the guy juggling on my Instagram page.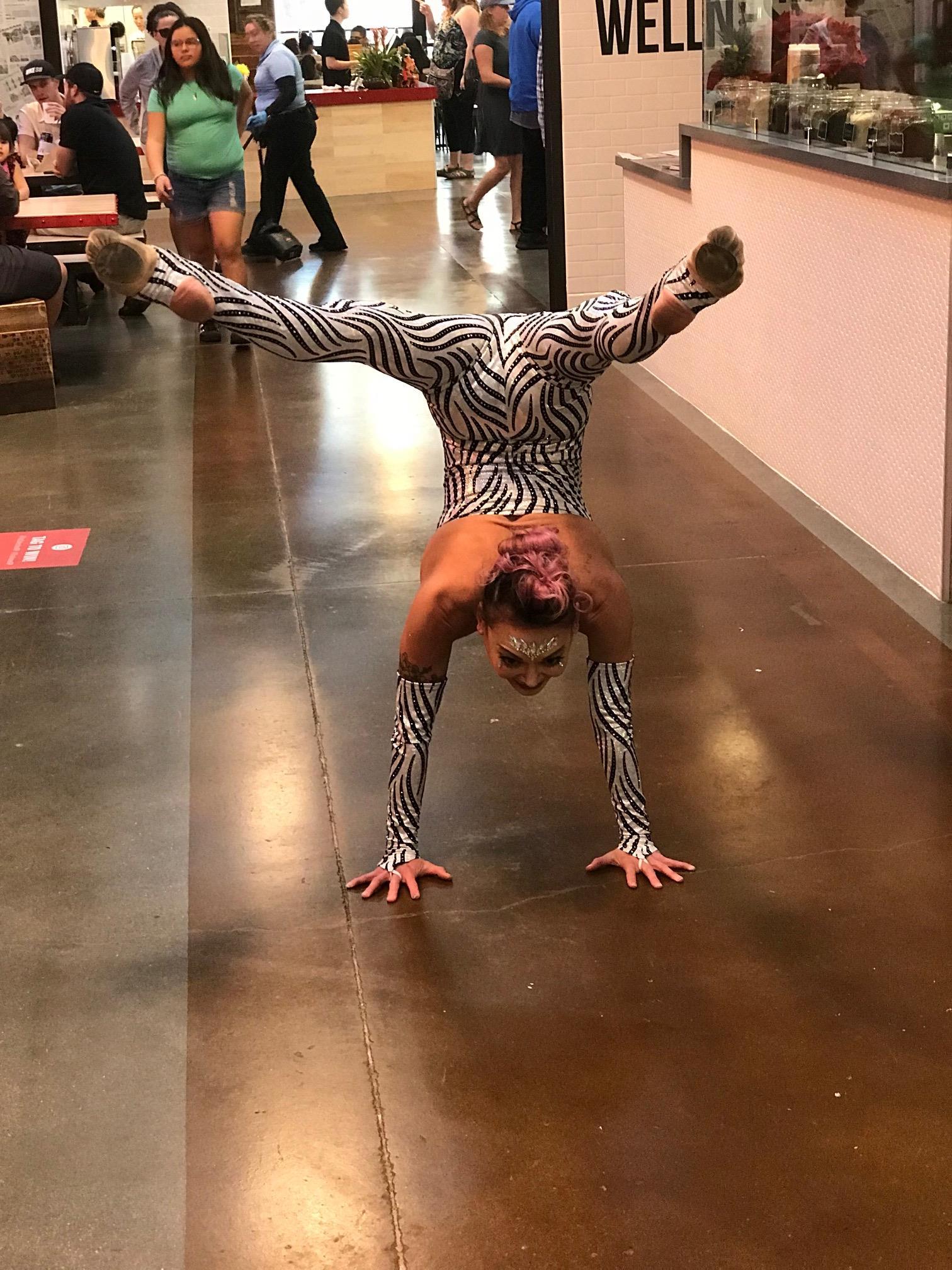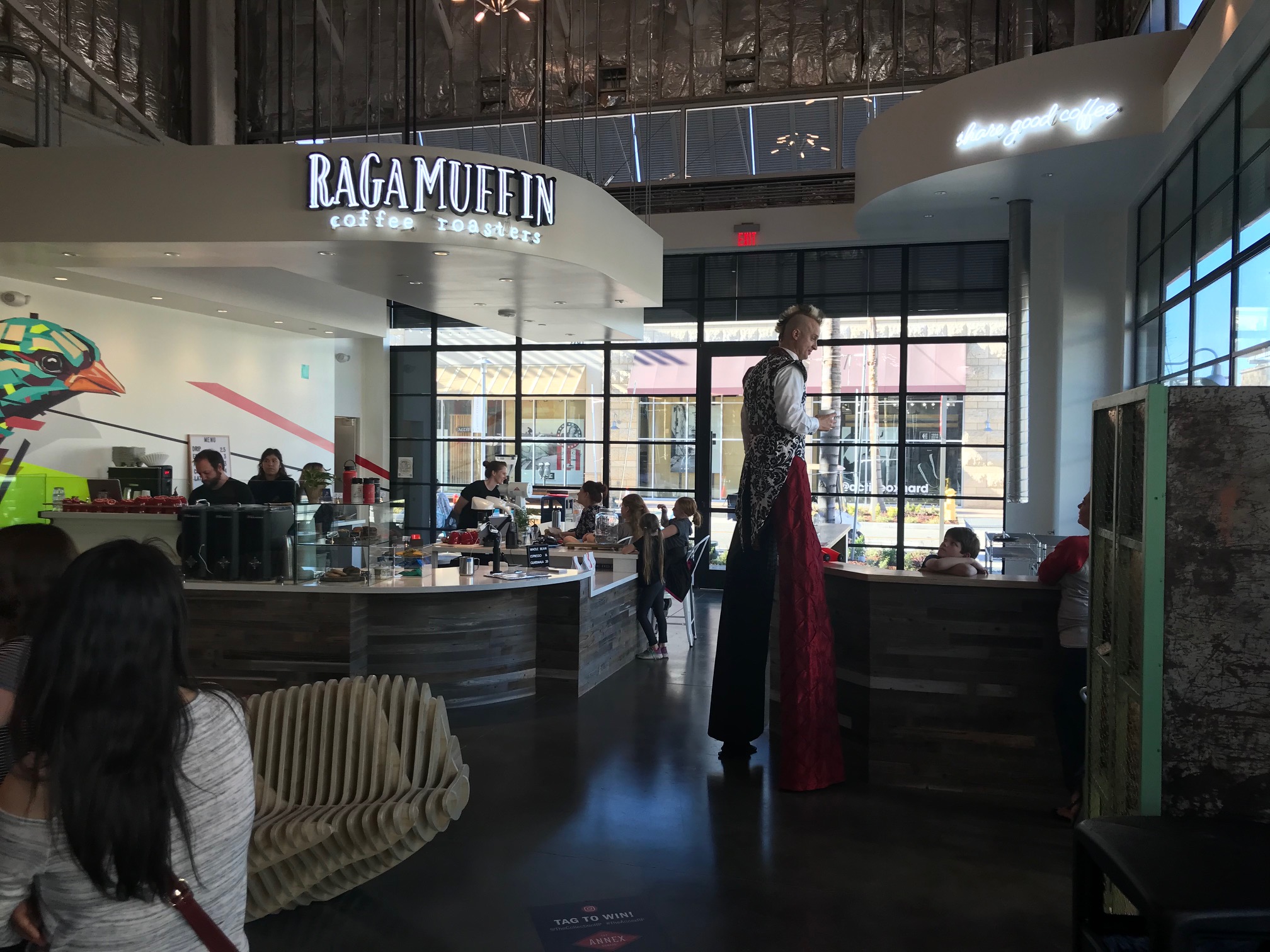 Walking in, it immediately reminded me of Grand Central Market in Downtown LA, but much smaller, cozier and comfortable. You are guaranteed to run into someone you know!
My first stop was at Bottle & Pint, you all know how much I love craft beer! I learned that they switch out the beers every week with new ones. I ordered myself a 5 oz Imperial Peanut Butter Stout ($3) from Mother Earth Brewing Company based in Vista, CA, which tasted like a mid peanut butter cup, and later I ordered a 5 oz Maple Baltic Porter ($3) from Enegren Brewing Company based in Moorpark, CA. Both were mildly sweet and not too bitter.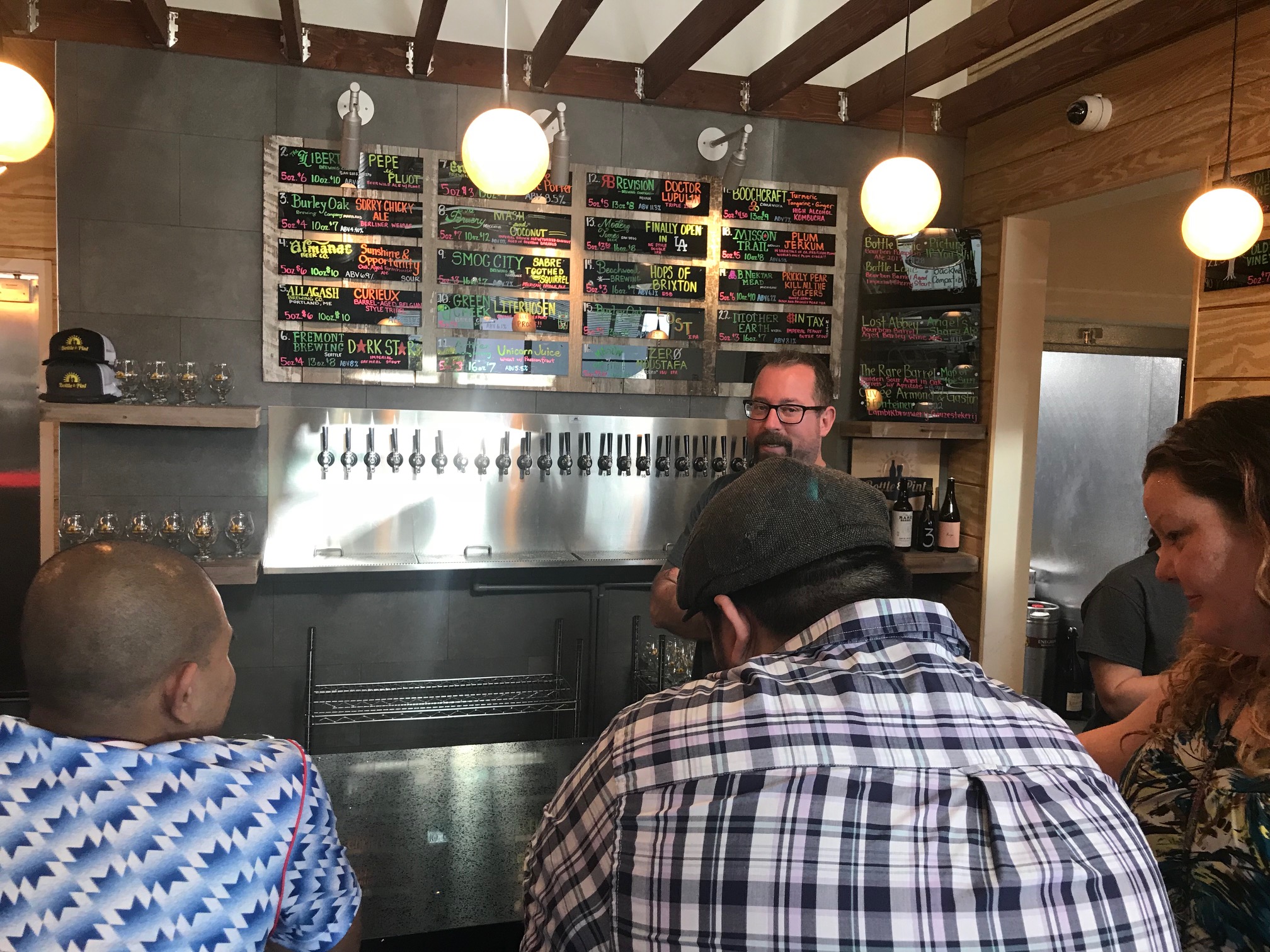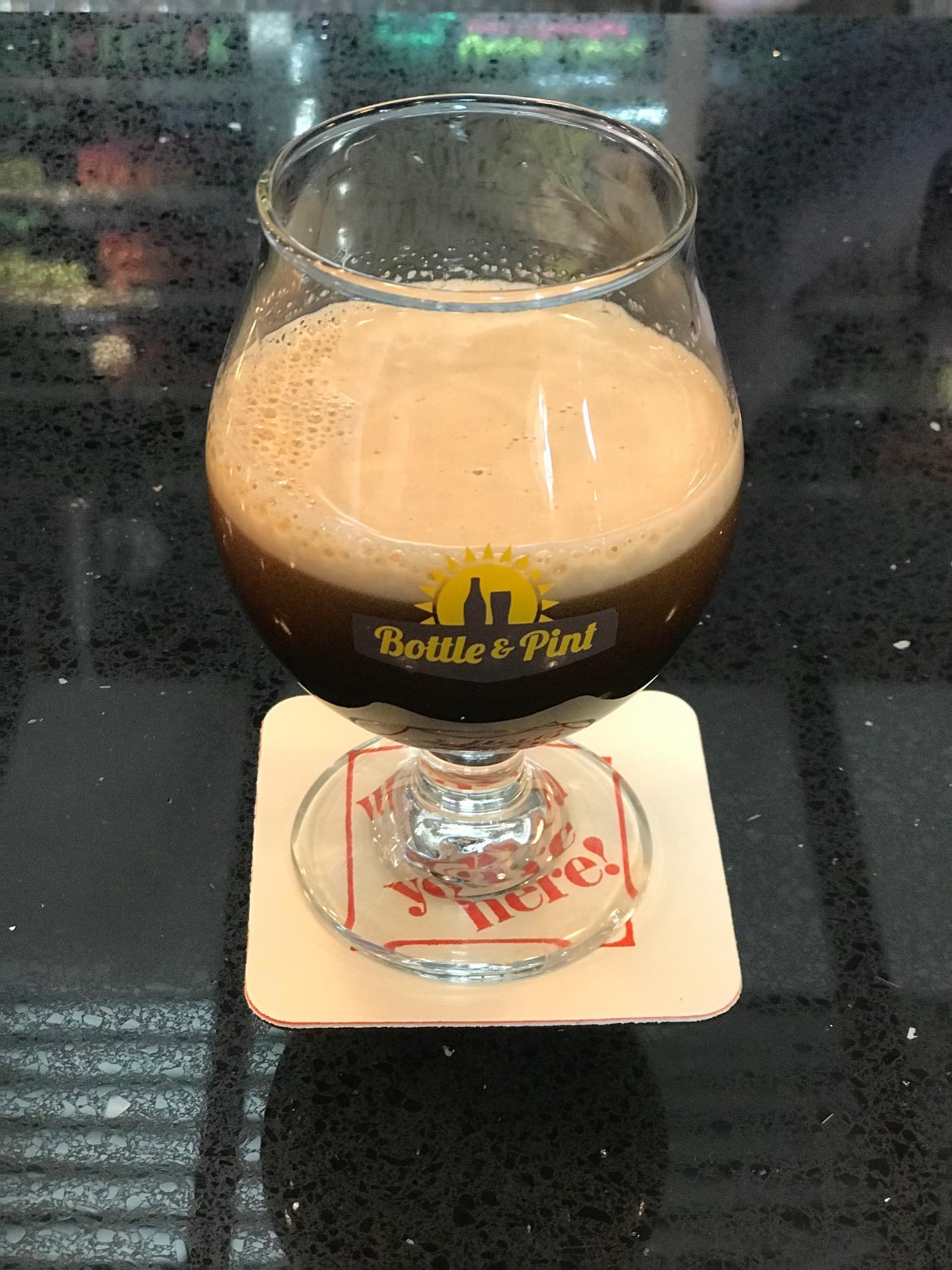 For food, I stopped at Gasolina and ordered myself an Empanada Gallego ($13) with a side salad. The empanada for the day was filled with feta cheese and mushrooms, it was very tasty and just the right amount of portion to eat! I also learned that you don't have to necessarily eat at the location you buy the food from, you can eat it anywhere throughout The Annex!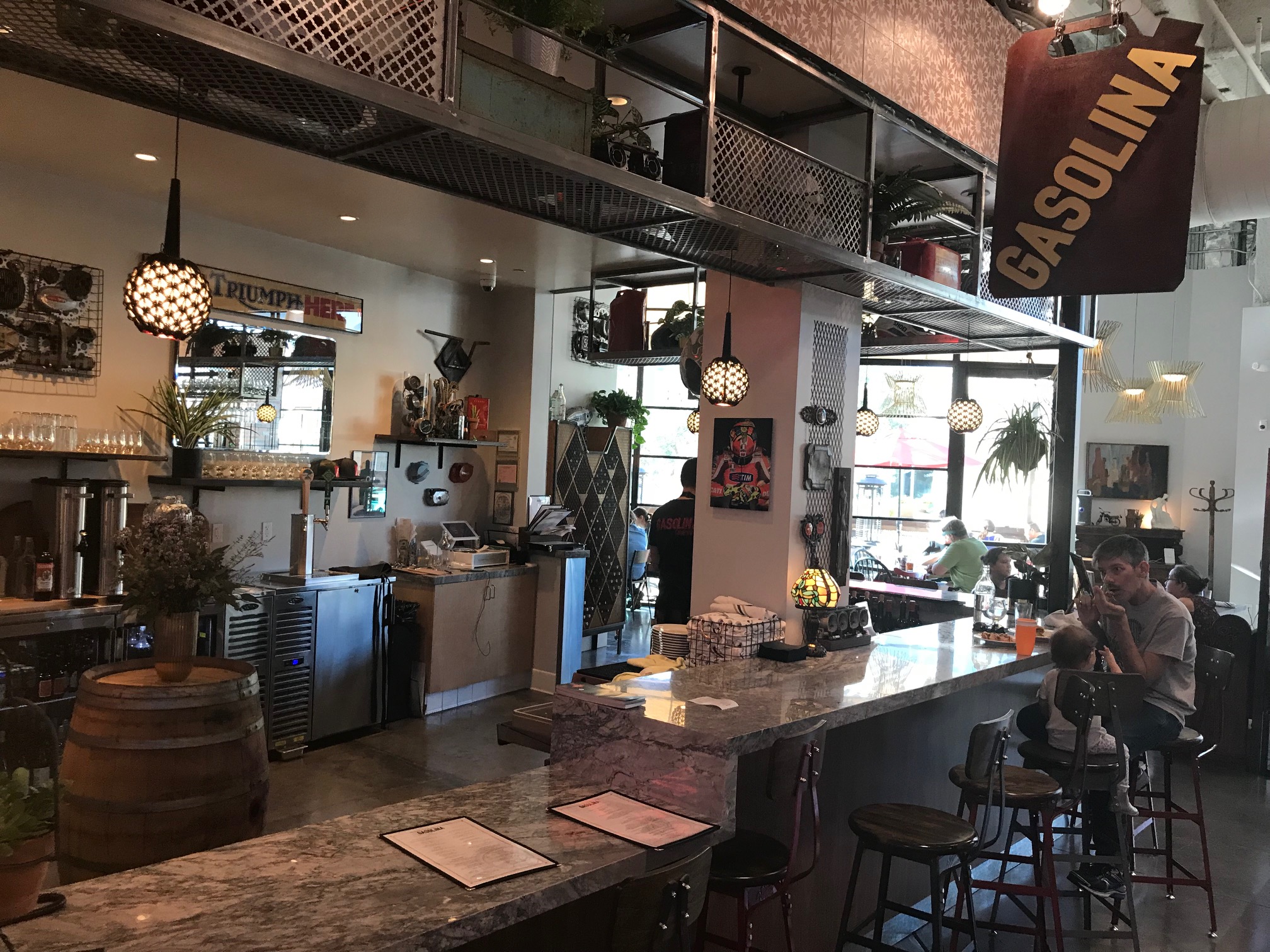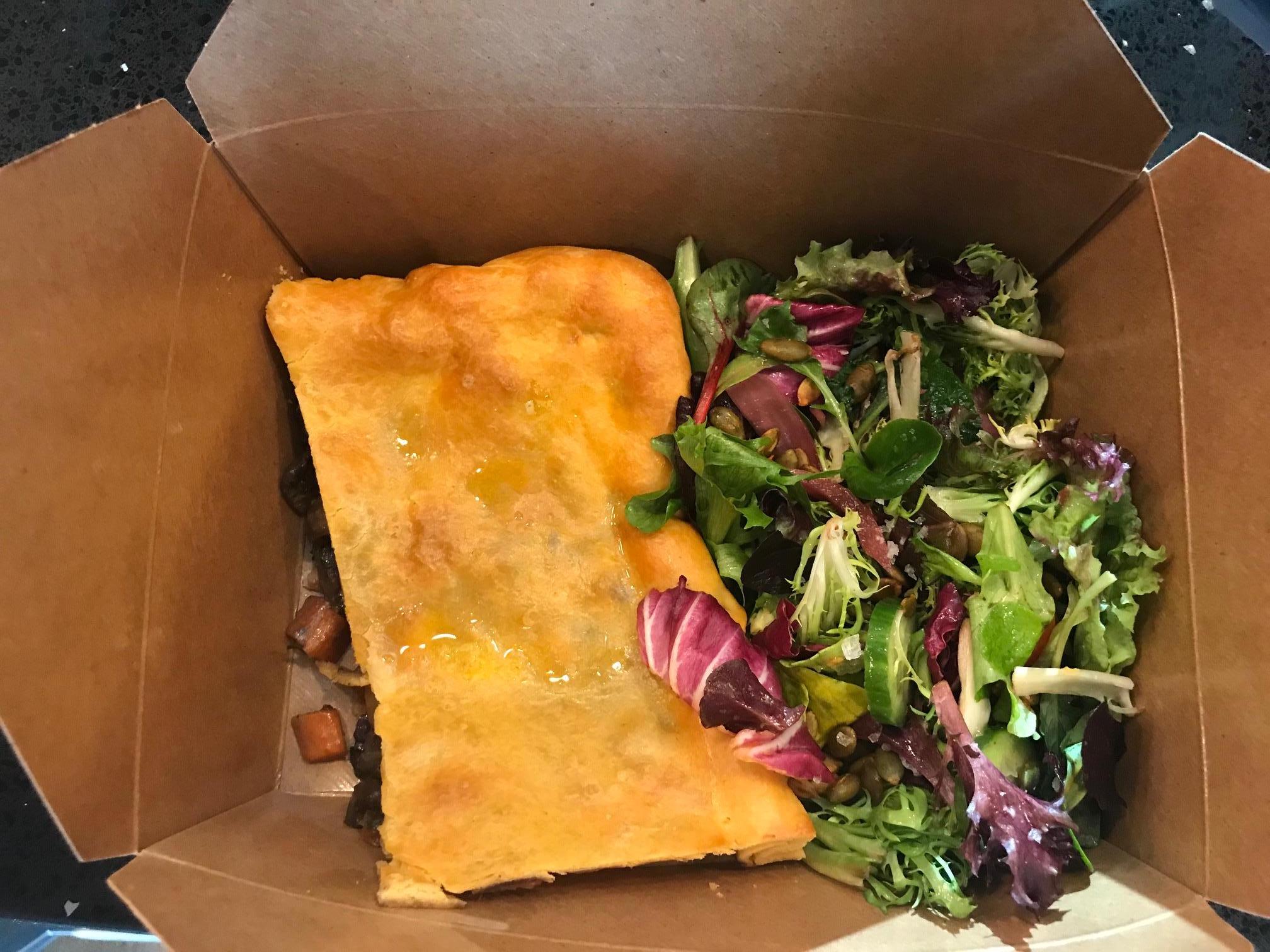 When I was done I decided I wanted something sweet but small. Originally I was going to get a pancake at Pancake, but when they told me their standard size is 12 inches (I haven't had a pancake that size since Paula's Pancake House in Solvang, next time though!), I decided to buy myself a Banana Pudding ($4) at Scratch Sandwich Counter. Everything at Scratch is literally from scratch, with fresh ingredients! The banana pudding wasn't too sweet either and had some vanilla cookies mixed into it as well. It was perfect!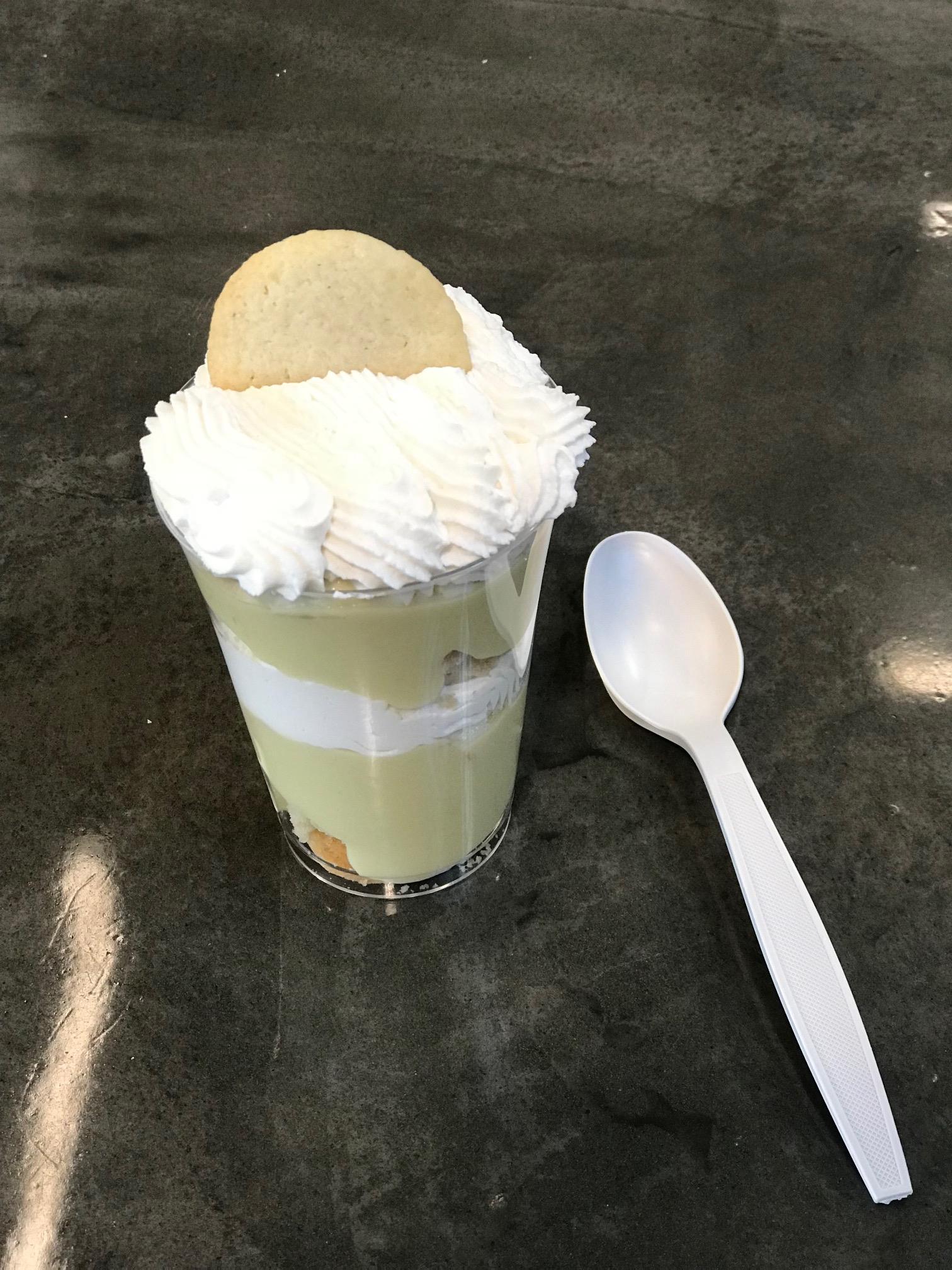 My last stop was at CherryHills Market. Besides the yummy spices, oils and vinegars, I also came across some cool fountains with crows spurting out water and jewelry. You can view the fountain on my Instagram page. It's a great place to pick up a last minute gift for someone special!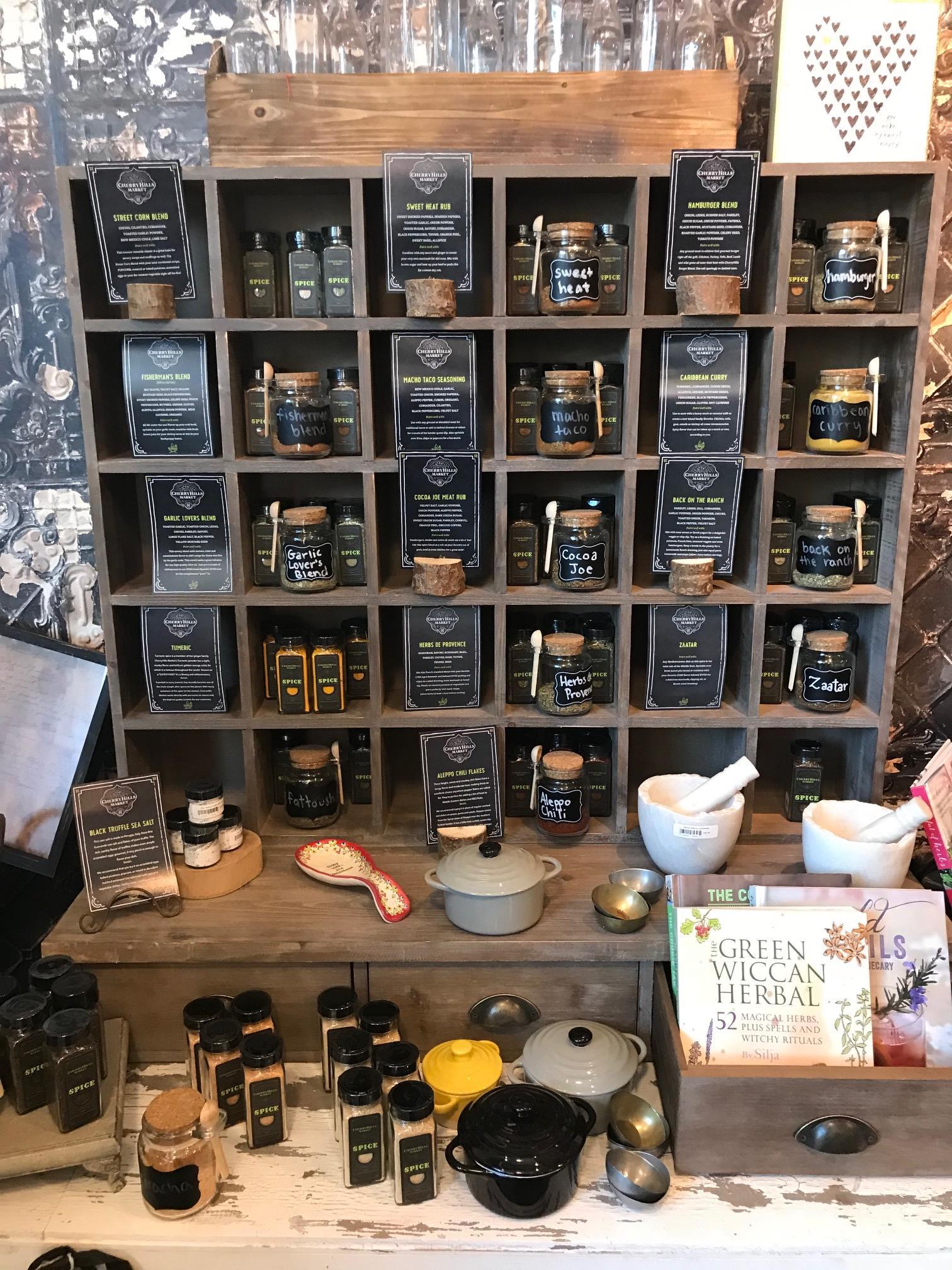 In total, I spent $25 on 2 drinks and 2 food items and my experience was definitely worthwhile at an affordable price! All of the staff were also incredibly enthusiastic, friendly, talkative and helpful, you can tell they really like their jobs and want everyone to have a good time. It will take me a few more visits to The Annex in order for me to get through all of the vendors. It's a fun time for your family and friends, that's for sure! 🙂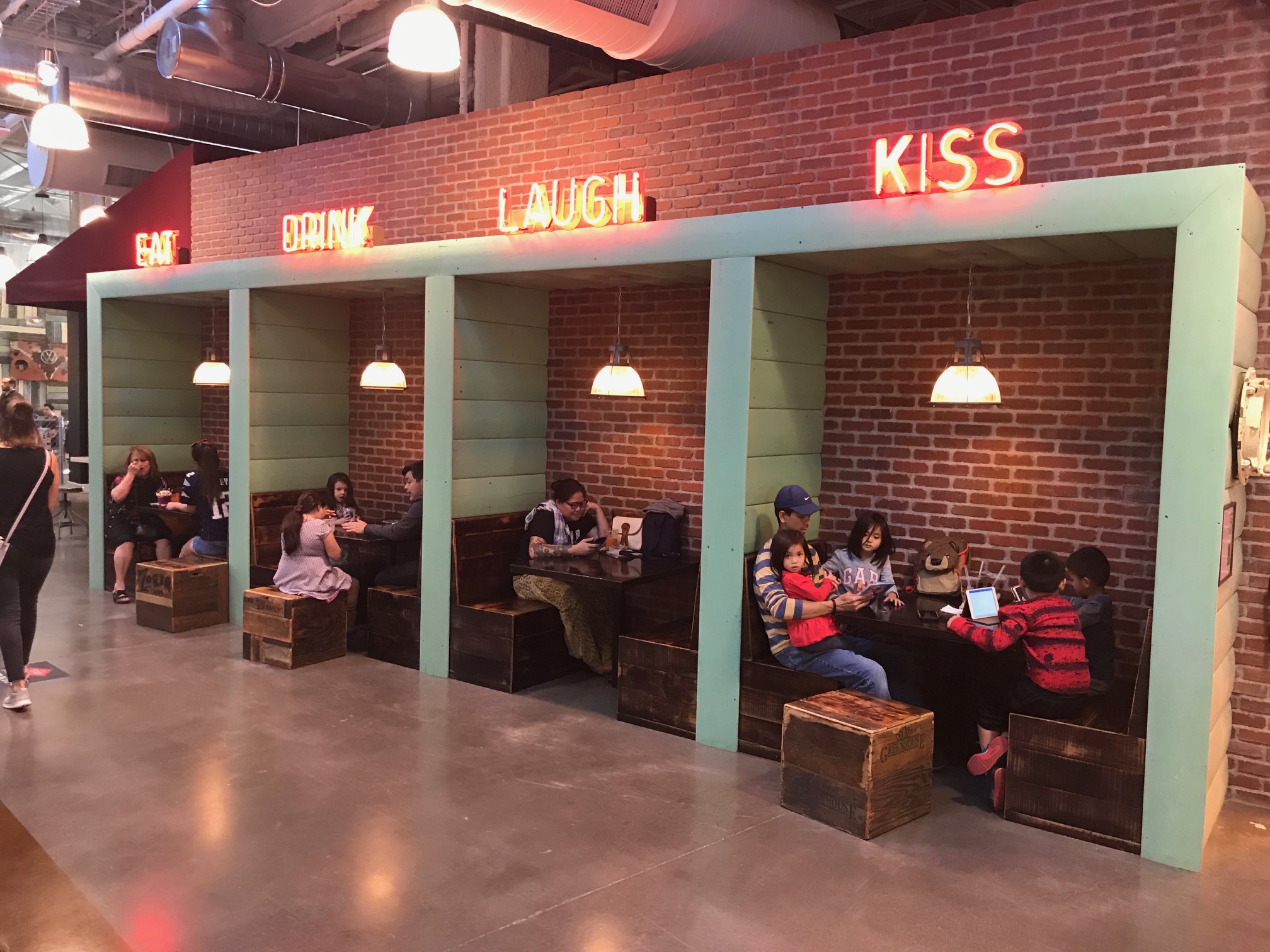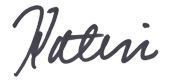 SaveSave
SaveSave
SaveSaveSaveSaveSaveSave
SaveSave
SaveSave
SaveSave
SaveSave
SaveSave