Over the weekend, my friend Ana and I attended our first ever Fall Harvest Festival in SoCal at Underwood Family Farms in Moorpark (Ventura County)!
This is the 20th year the festival has been held and is considered the ultimate one to visit every fall in the SoCal region. According to the website, Underwood Family Farms sits on 60 acres located off of Highway 23 and Tierra Rejada Rd and has been around for 25 years. This is a great festival for families with kids or a day with your friends. Walking around, there are so many games, live music and other fun activities for everyone to enjoy!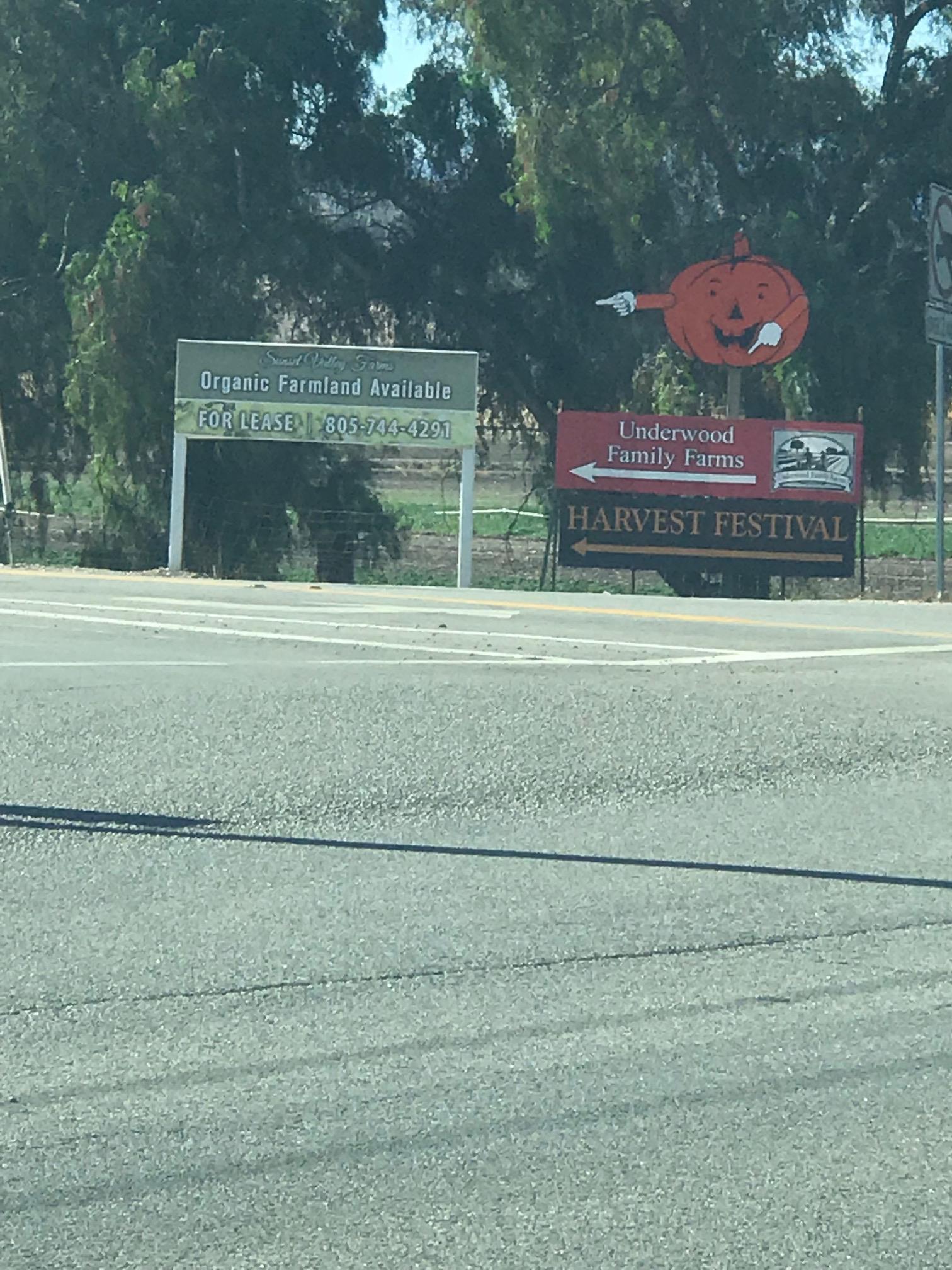 The cost was $20 per adult to get in at the gate. Proceeds benefit various charities throughout Ventura County. It was also blazing hot out, oh my god, it reached almost 100 degrees! There is food and refreshments at the festival, but I highly recommend dressing appropriately for the weather and staying hydrated!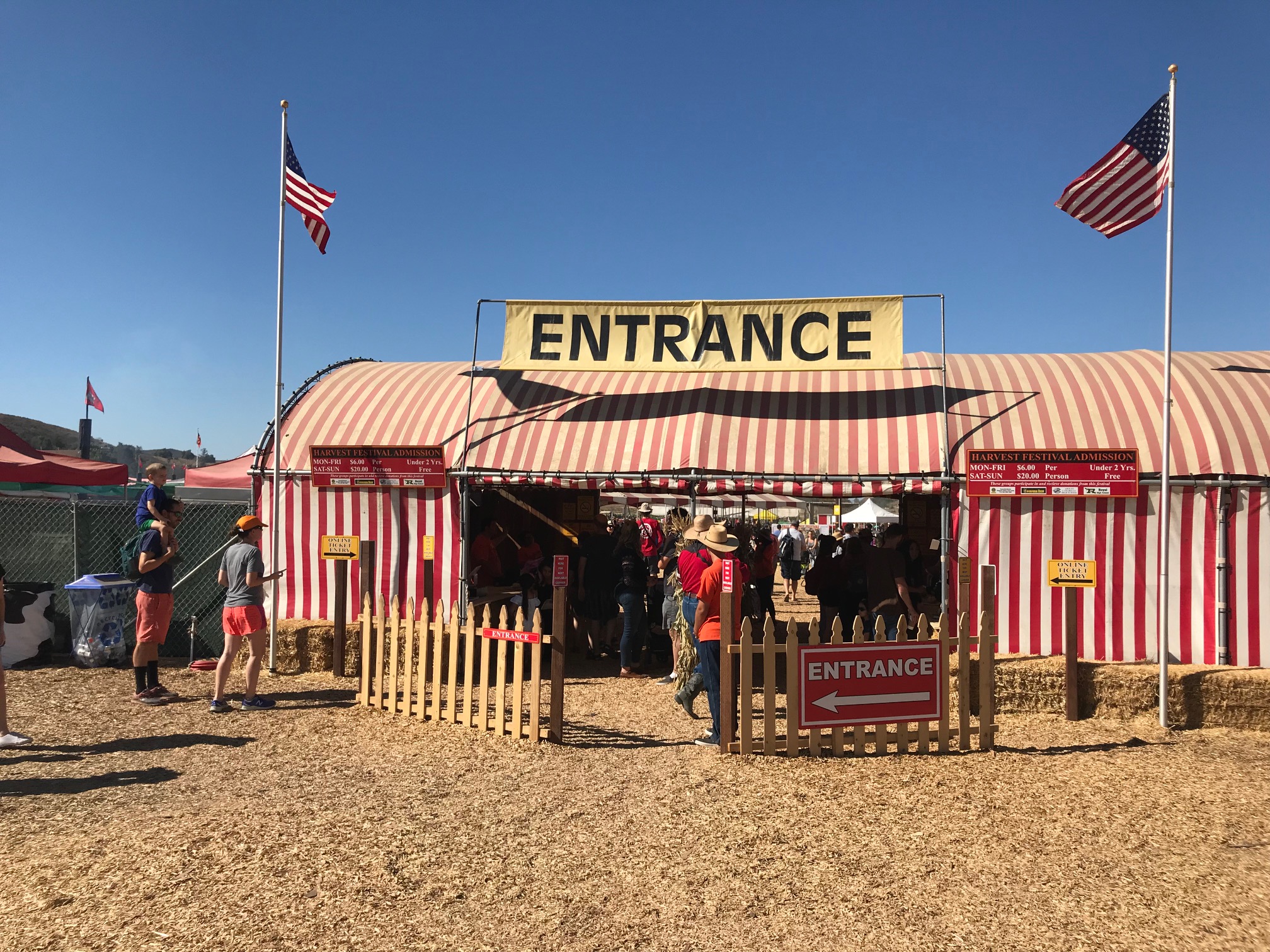 Once entering the festival, we saw a cool house made of pumpkins that you could go through and a huge basket filled with different types of squash.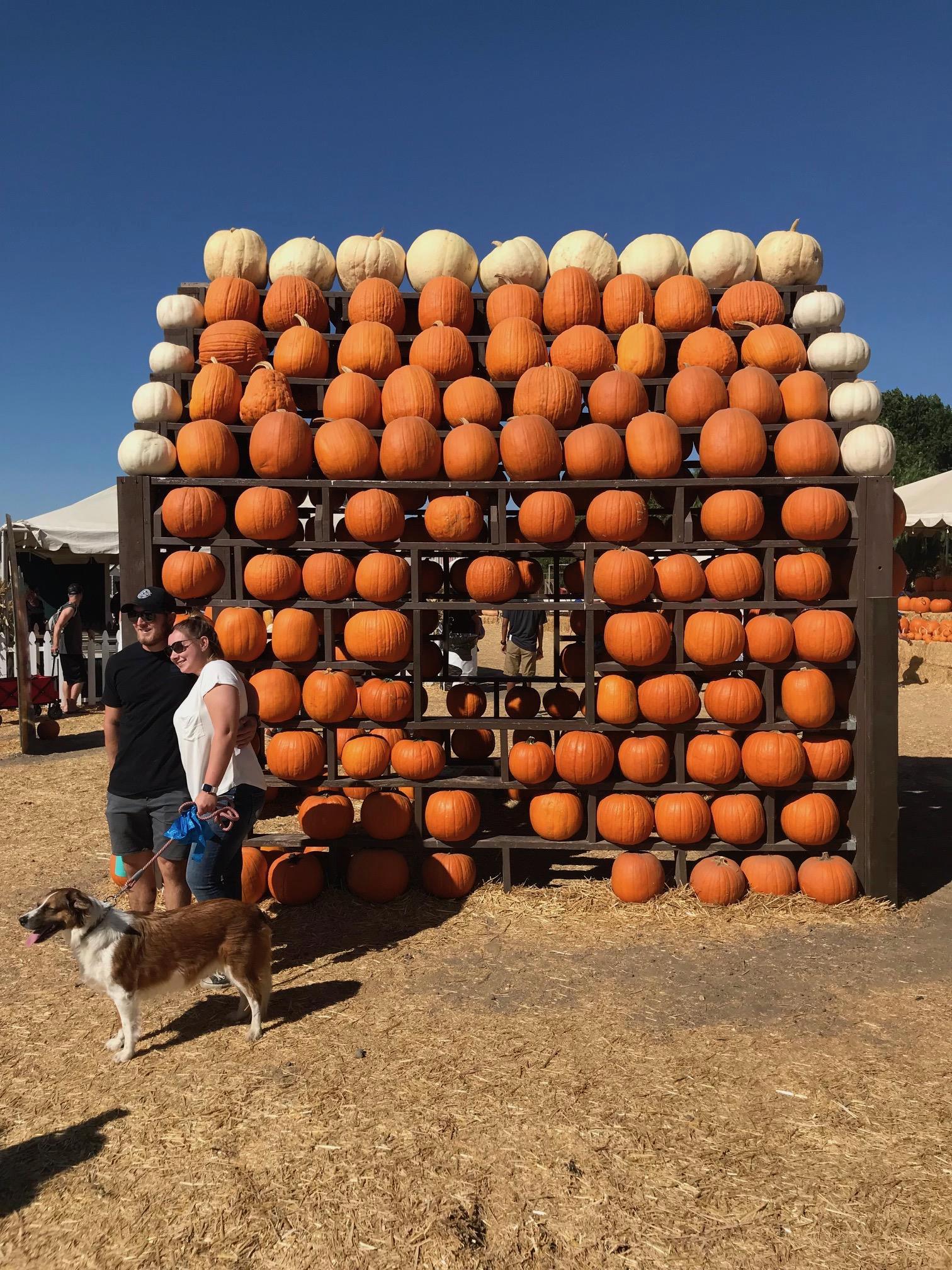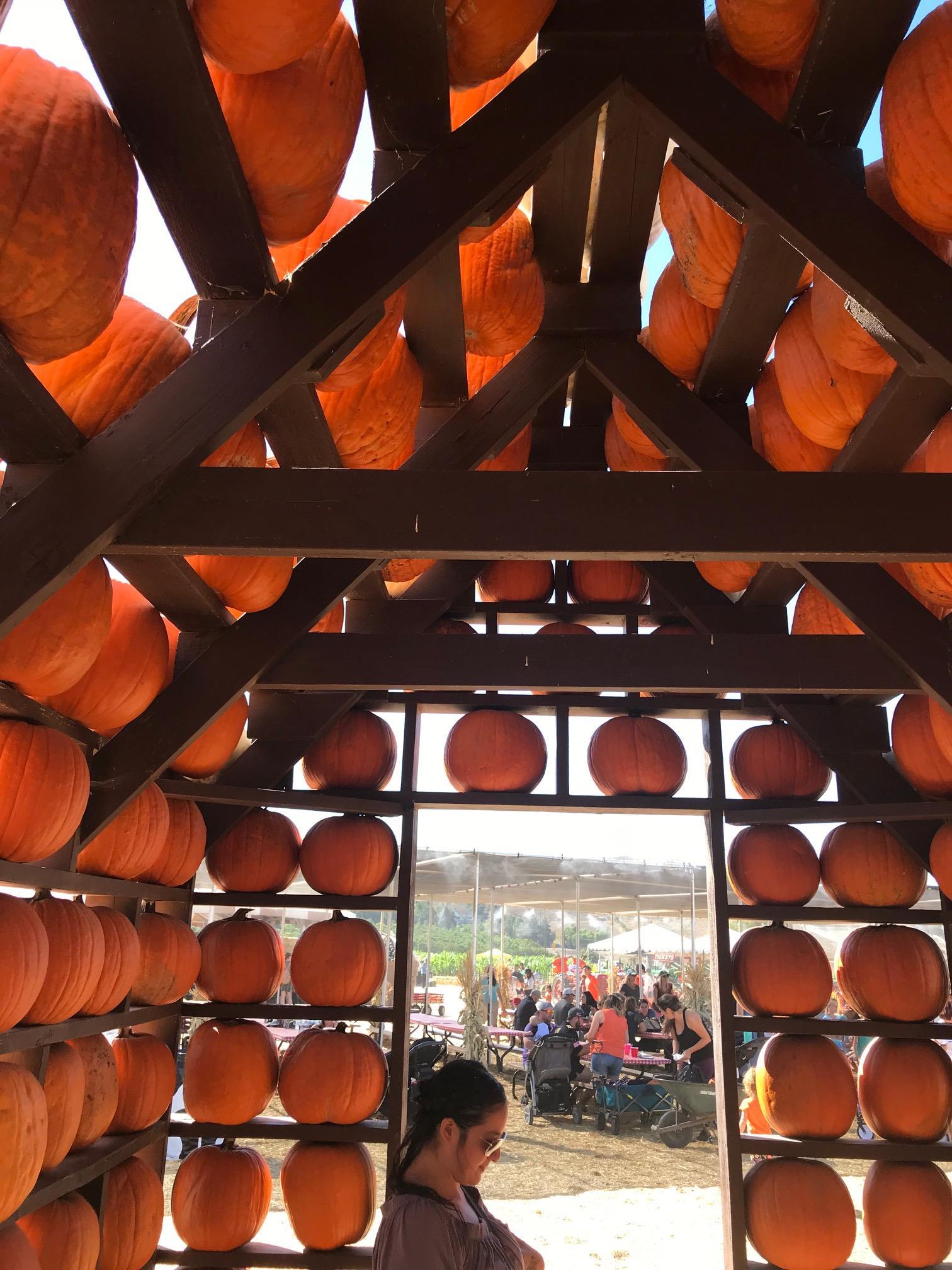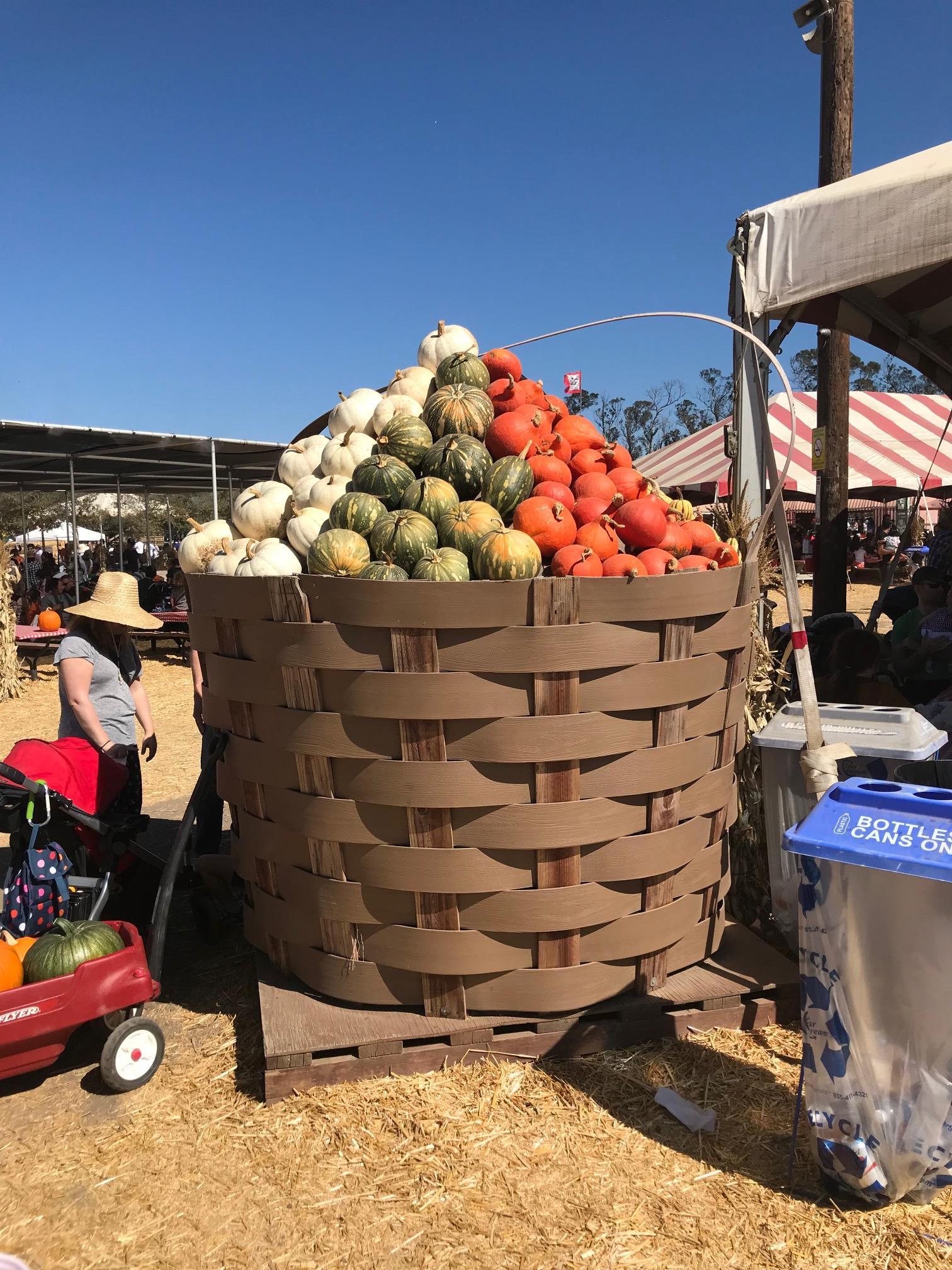 We walked a little ways and watched Farmer Craig's Chicken Show, where puppet chickens talked and performed from a box. They reminded me of Muppet character Gonzo's chickens, ha ha!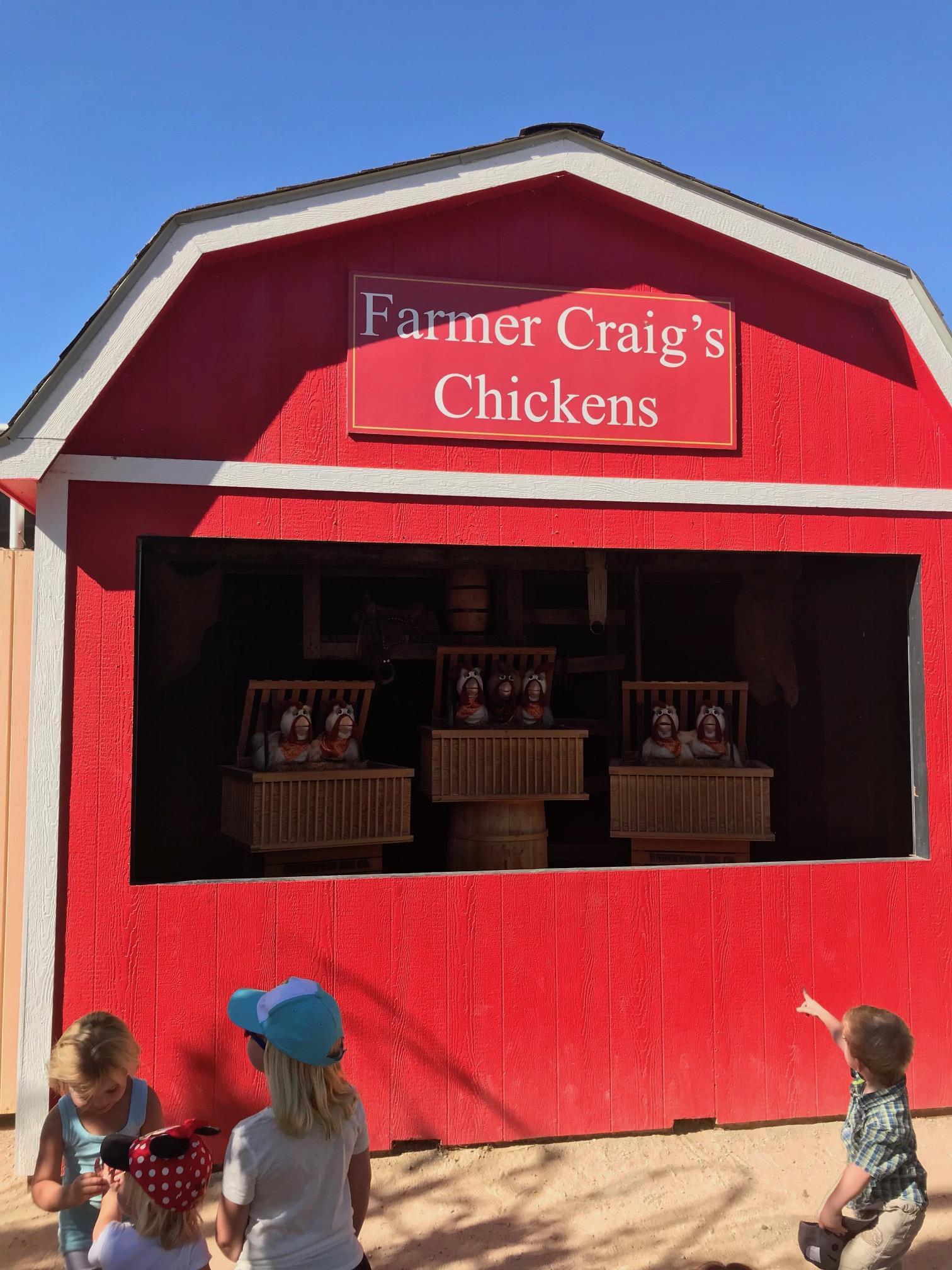 Next we watched a silly duck race where you had to pump water from the well in order to get the duck to swim. First person who got their duck around the stream from start to end won.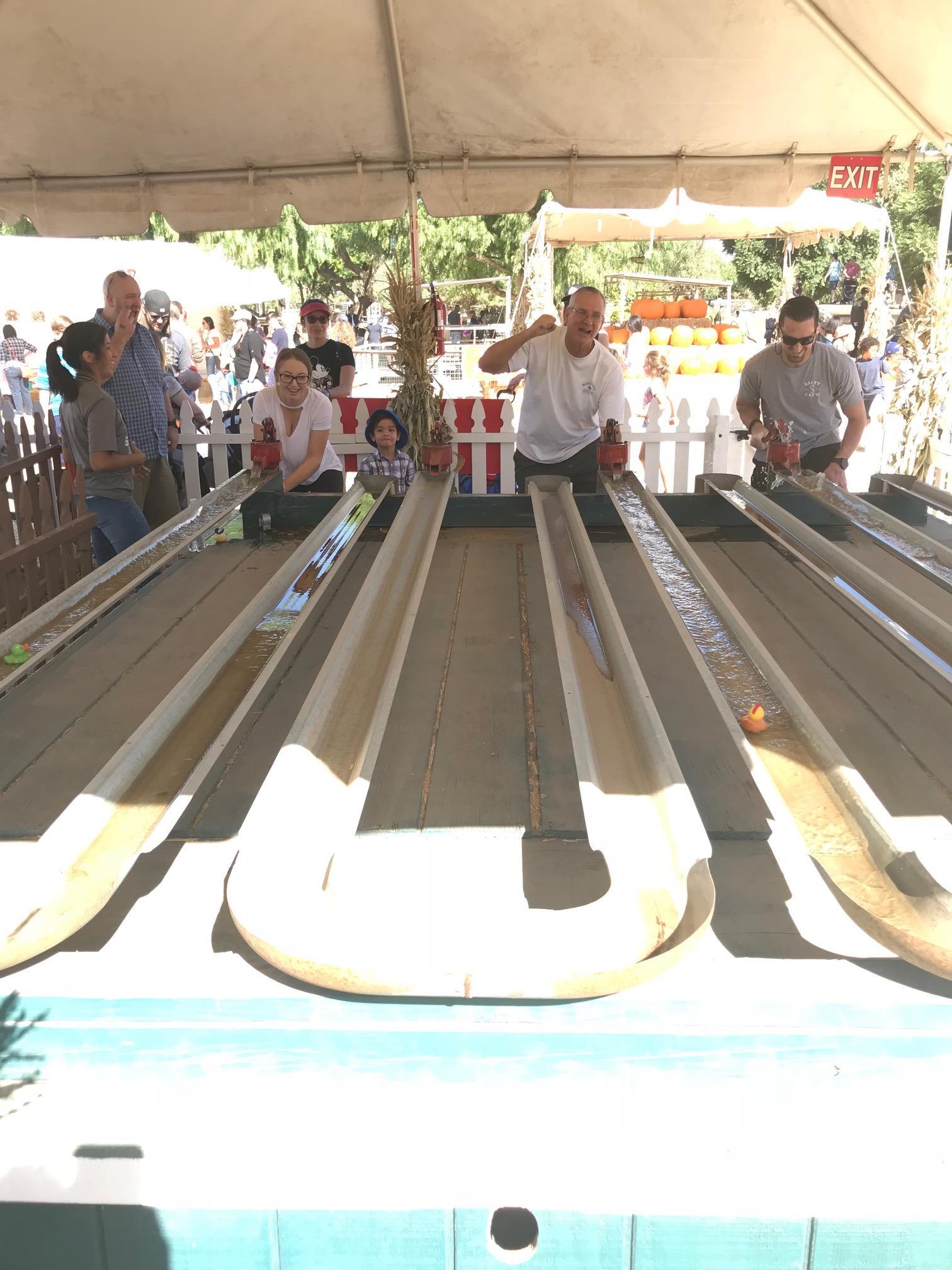 We also saw an area that displayed different types of tractors for the farm's Antique Tractor Weekend (each weekend during the festival is designated something different).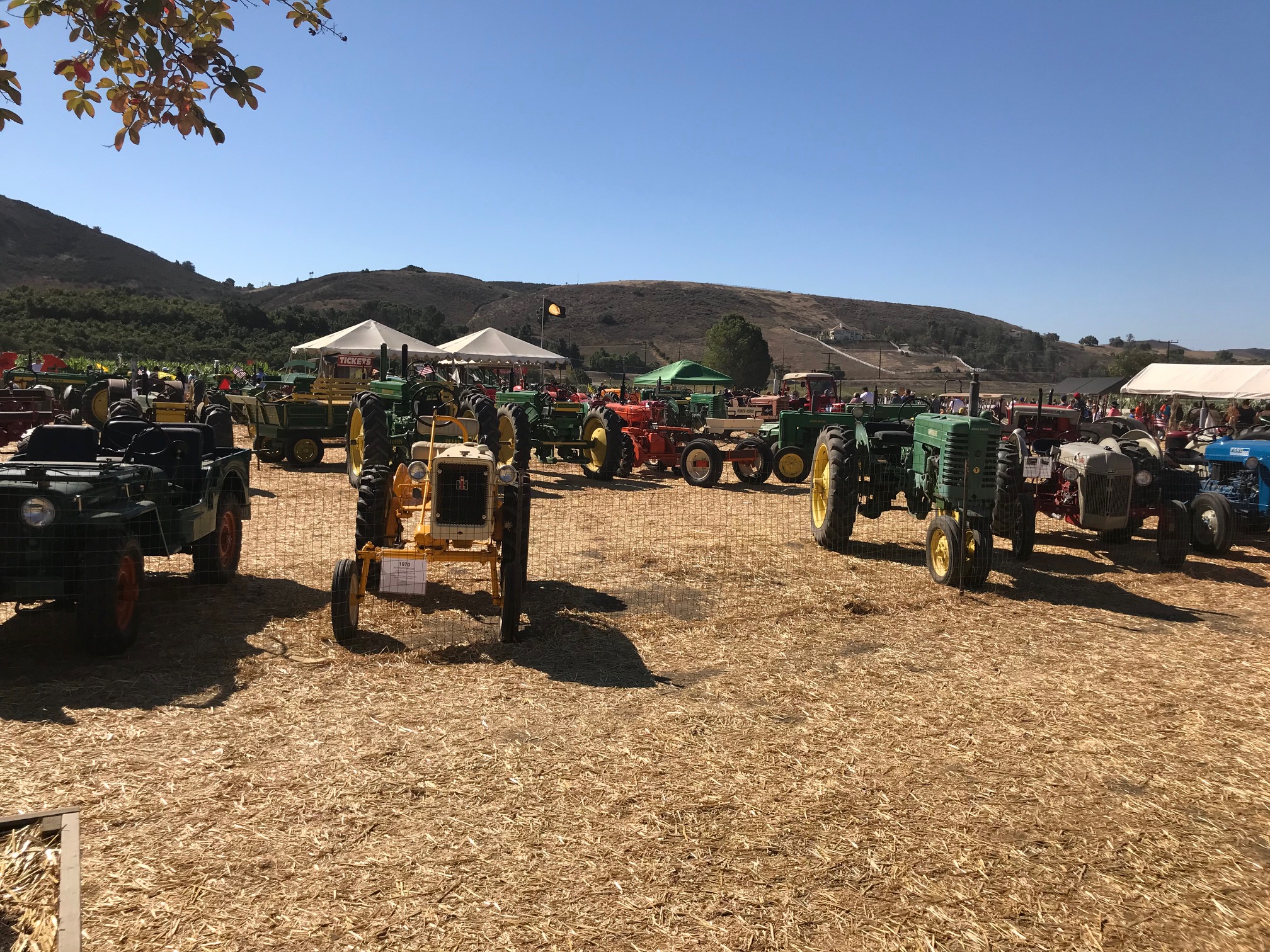 Across the way we saw a huge pumpkin patch where you could choose your pumpkin of choice. There was also a cool tractor atop some pumpkins, a large spider sculpture and a blue carriage.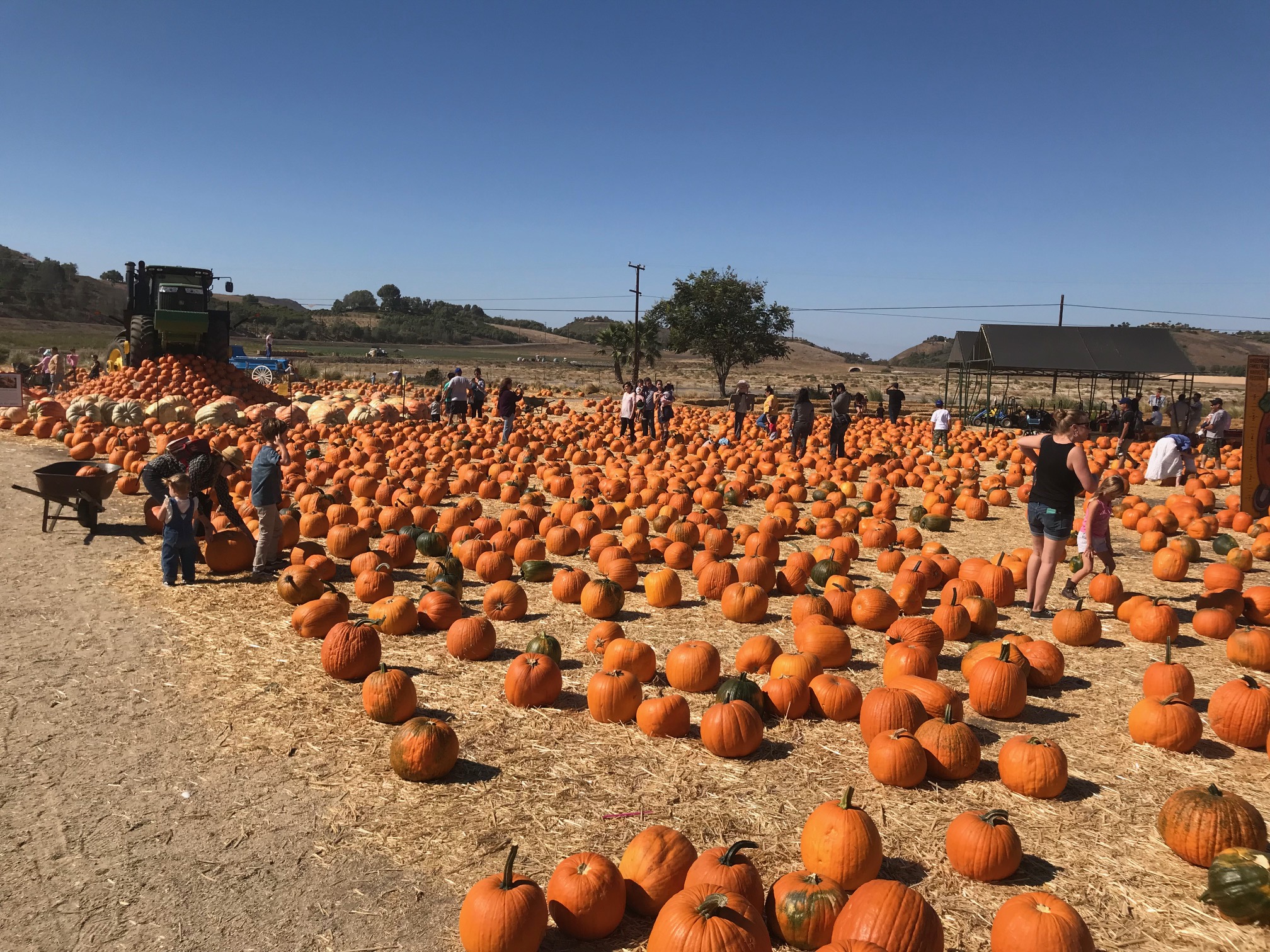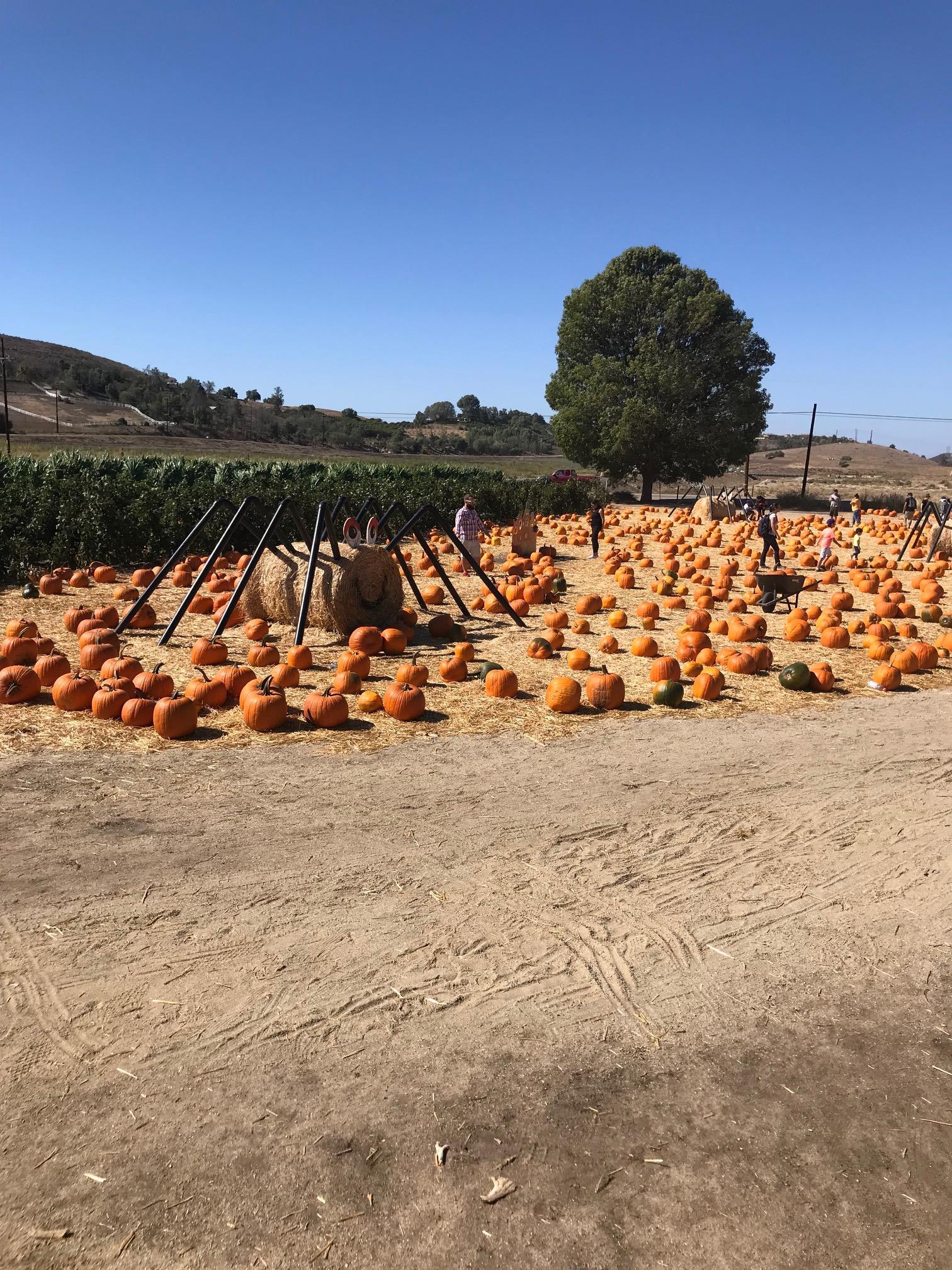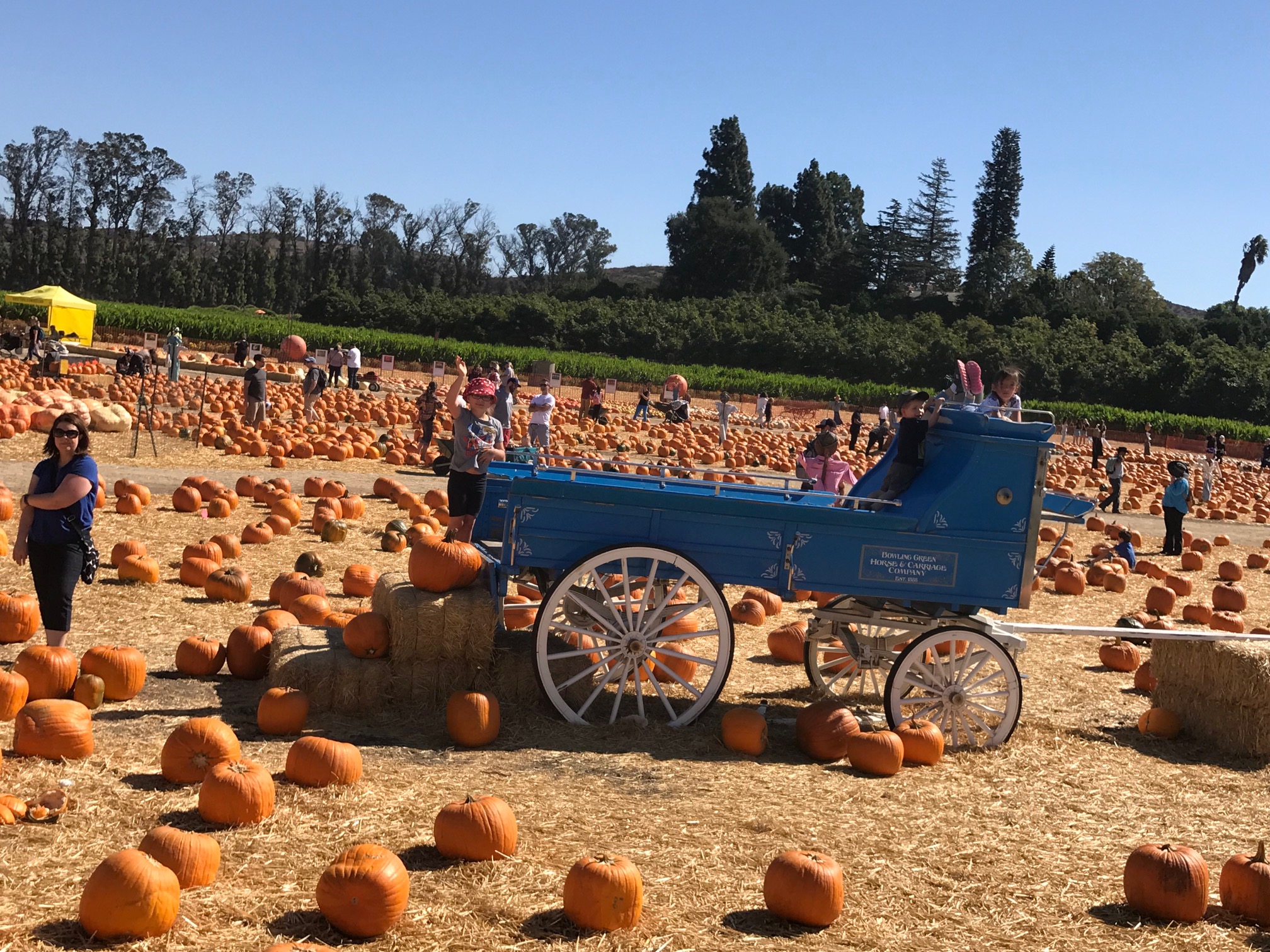 Next we hopped aboard one of the tractor rides. There are two to choose from, one where you sit low in bees and the typical one where you climb a couple stairs and sit down on the back.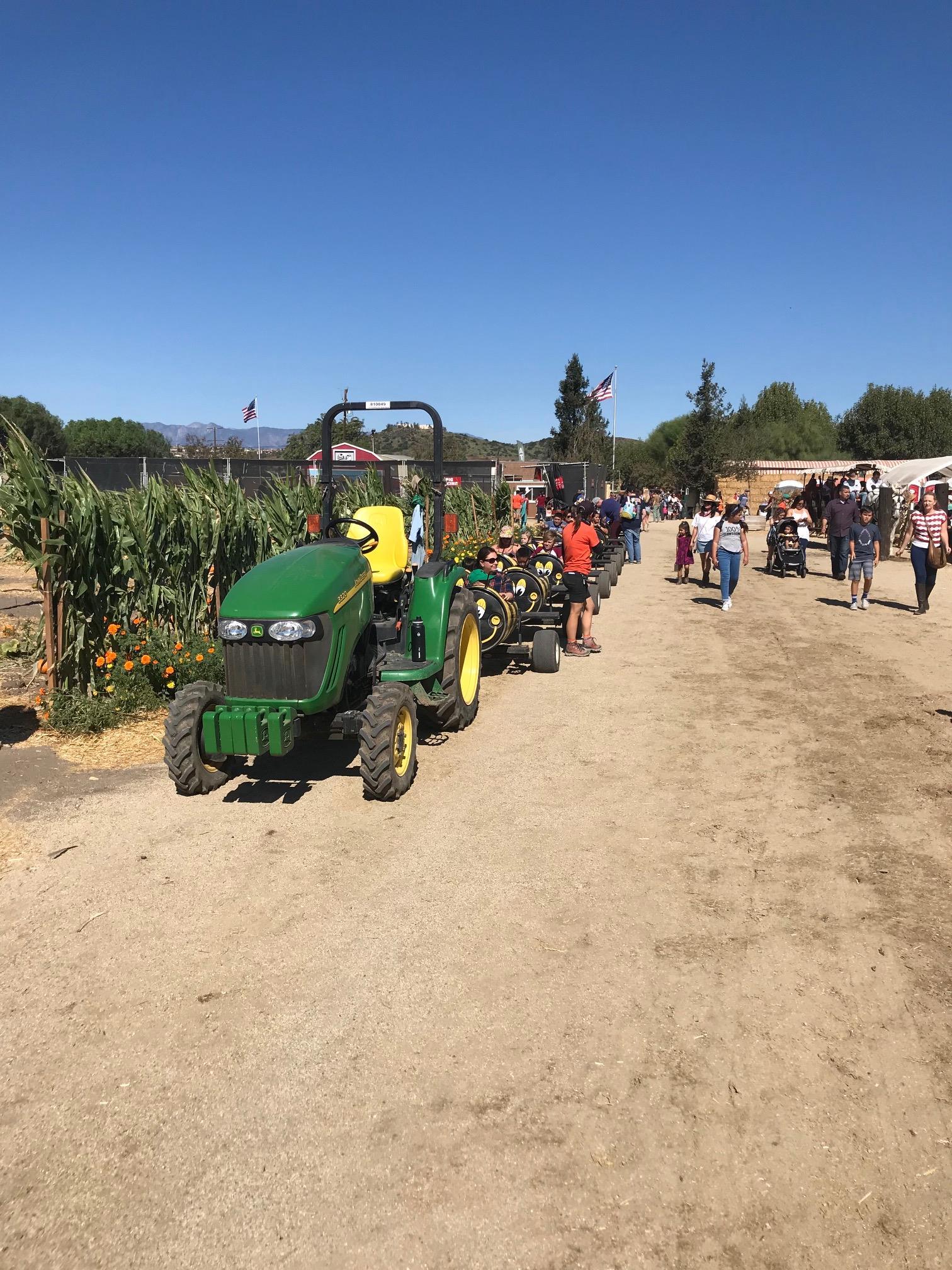 As we made our way to the end of the farm where you could pick fresh produce, we went through some arches covered in vines. From raspberries and lemons to tomatoes and peppers, it was all yours for the taking. You just have to pay for it when you exit the festival. Overall, the ride took about 15 minutes.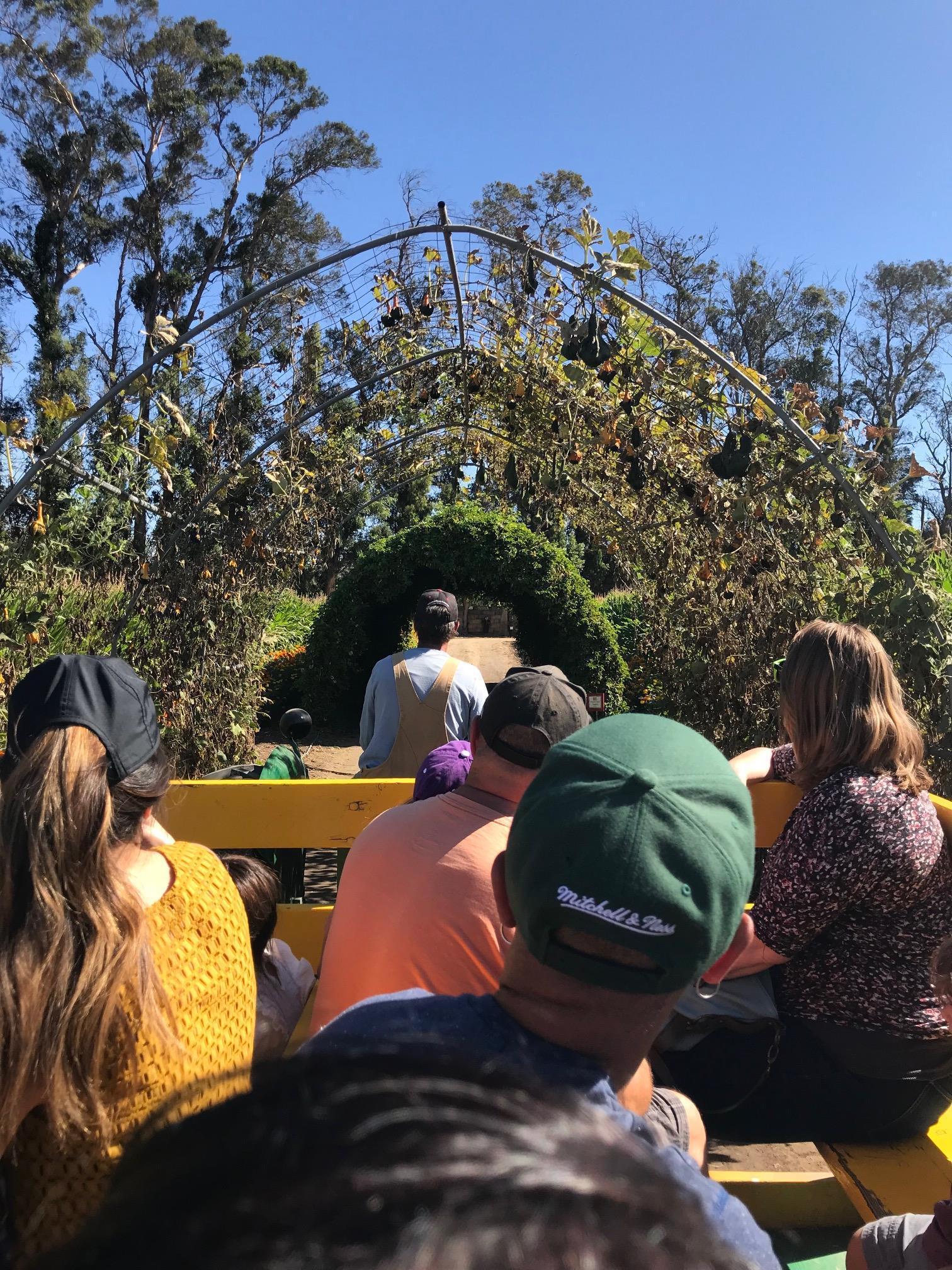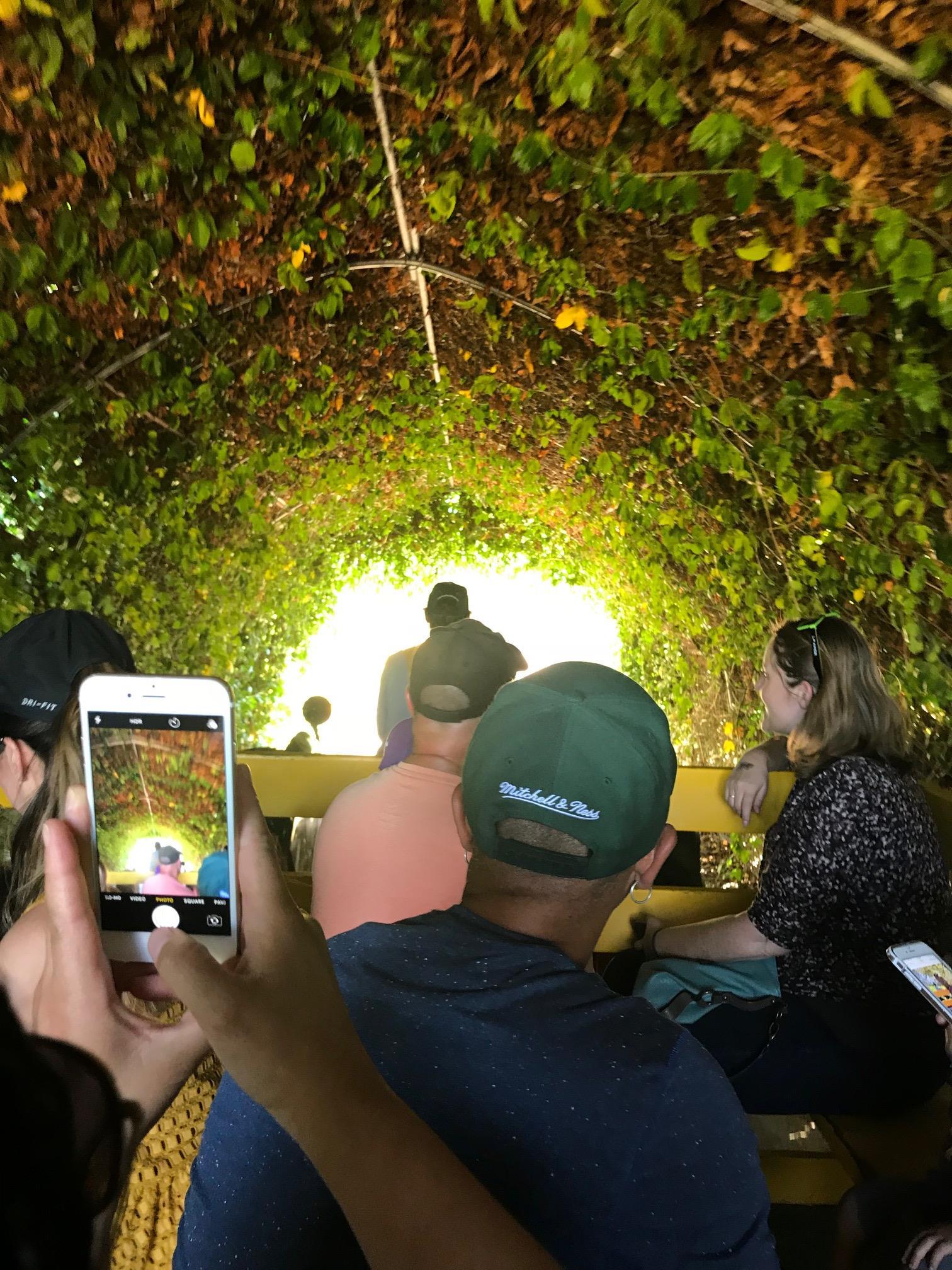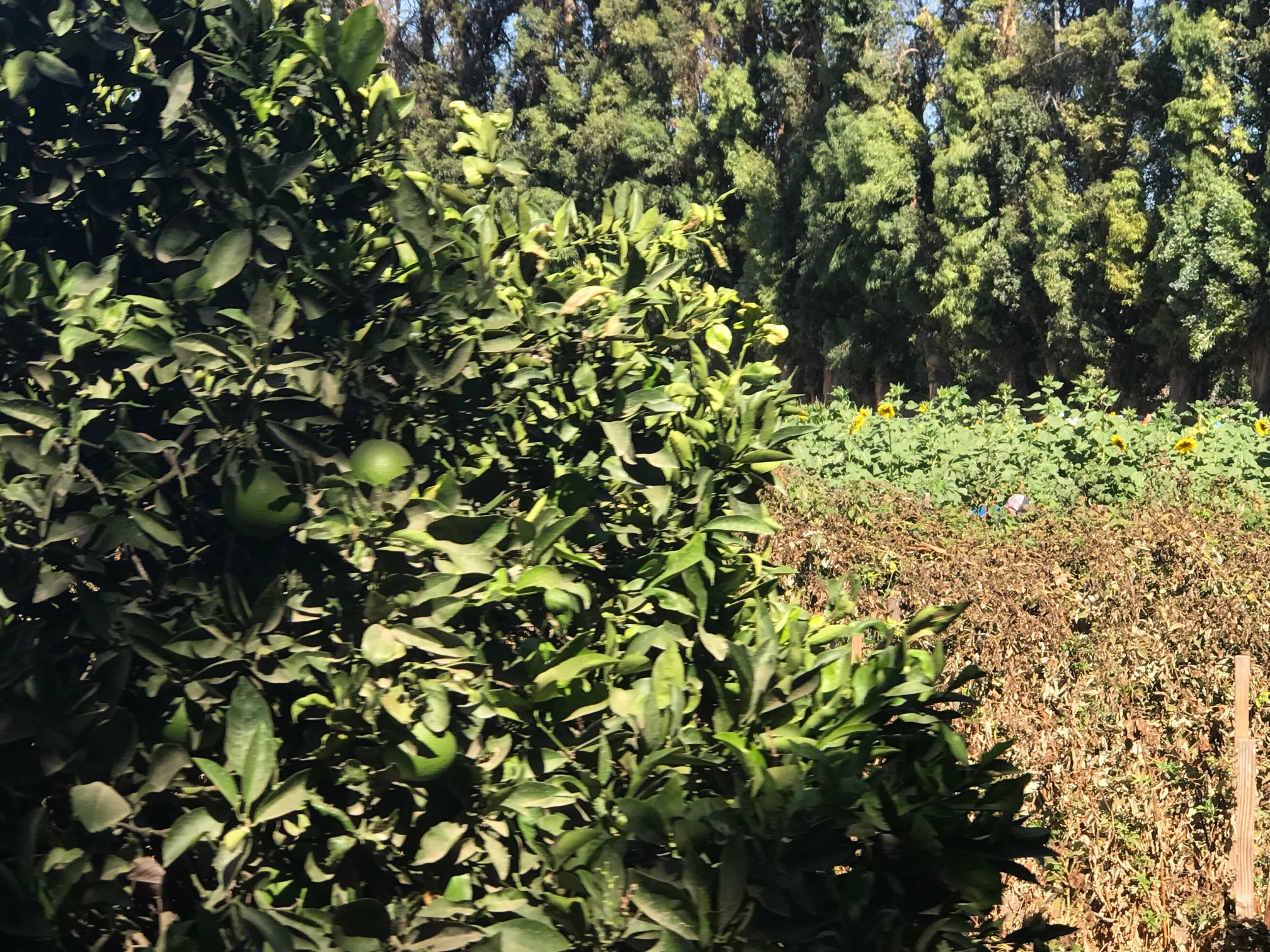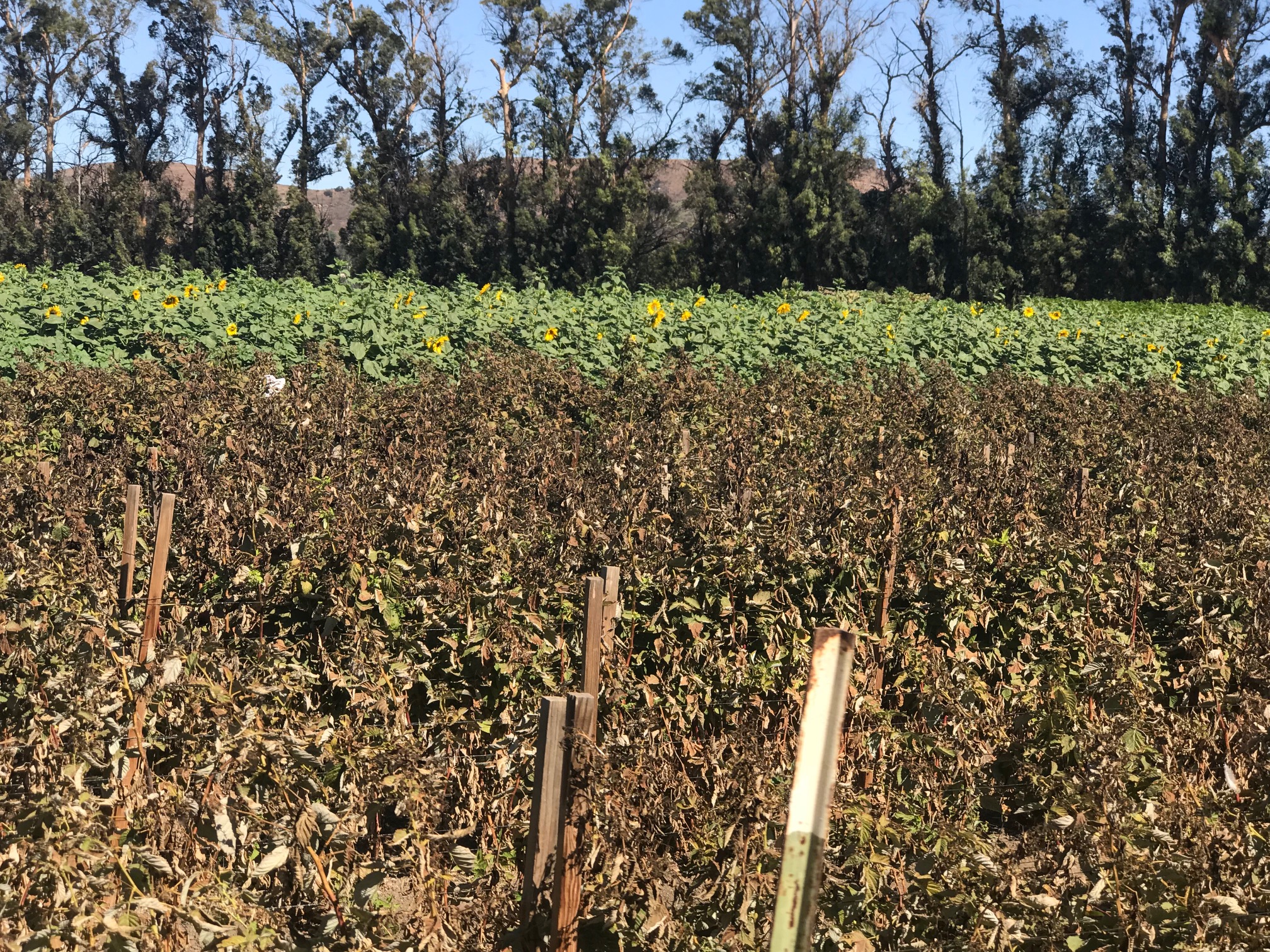 One of the activities I was looking forward to the most was the pig race. The pig races are held at the top of the hour for 15 minutes, with 3 races and 2 contests. Two hosts divided the bleacher sections into colored teams according to the pigs' matching colored bandana on their necks. You had to yell out "SOOIE!" in order for the pigs to be released from their pens and begin running.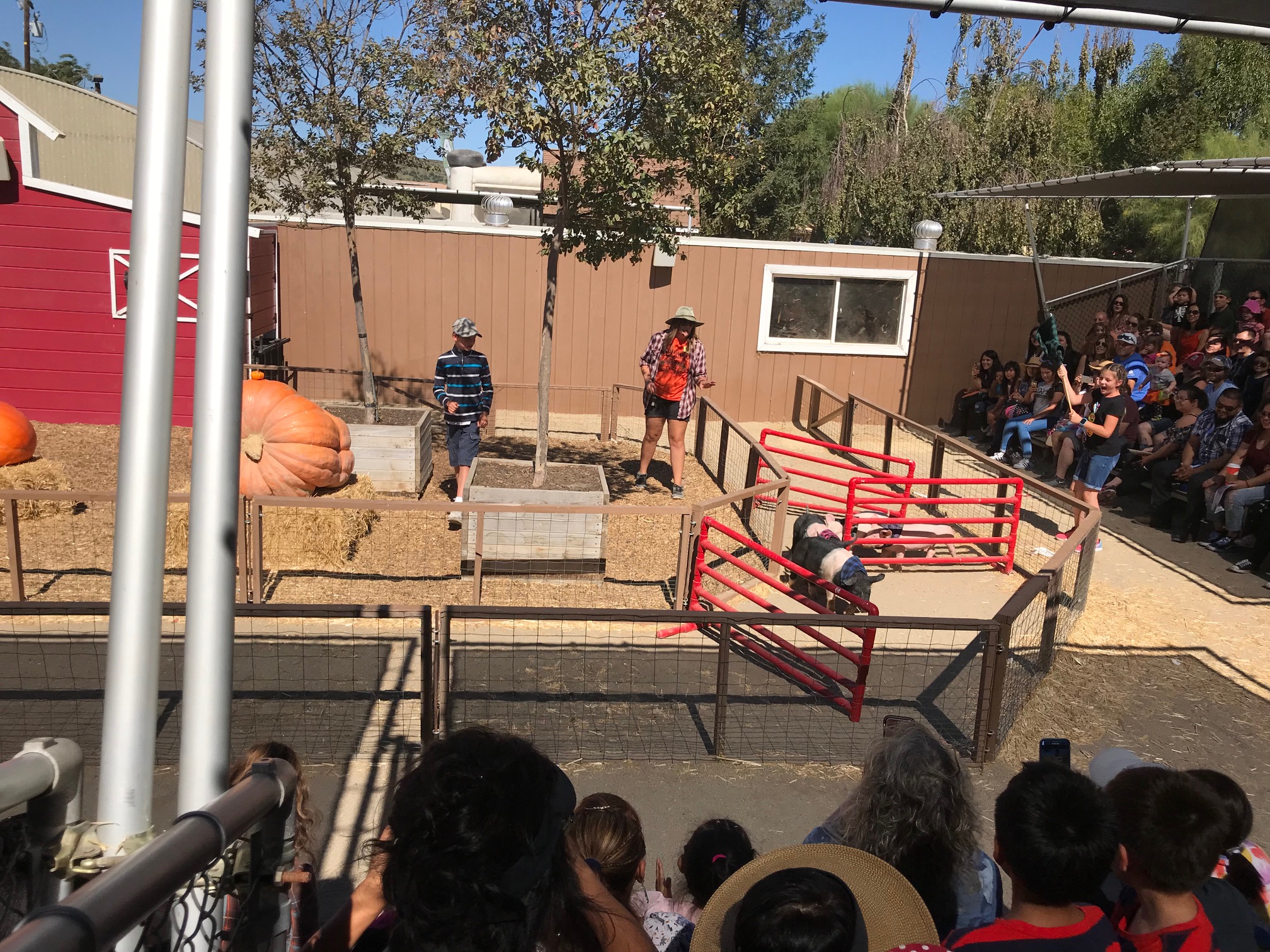 Finally, I tried the 2 acre corn maze. I have never been in a corn maze before and it was quite an adventure! The middle of the maze had hay stacks to climb where you could take a photo of the maze from above. I think it took us maybe 20 minutes to get out of it if I recall.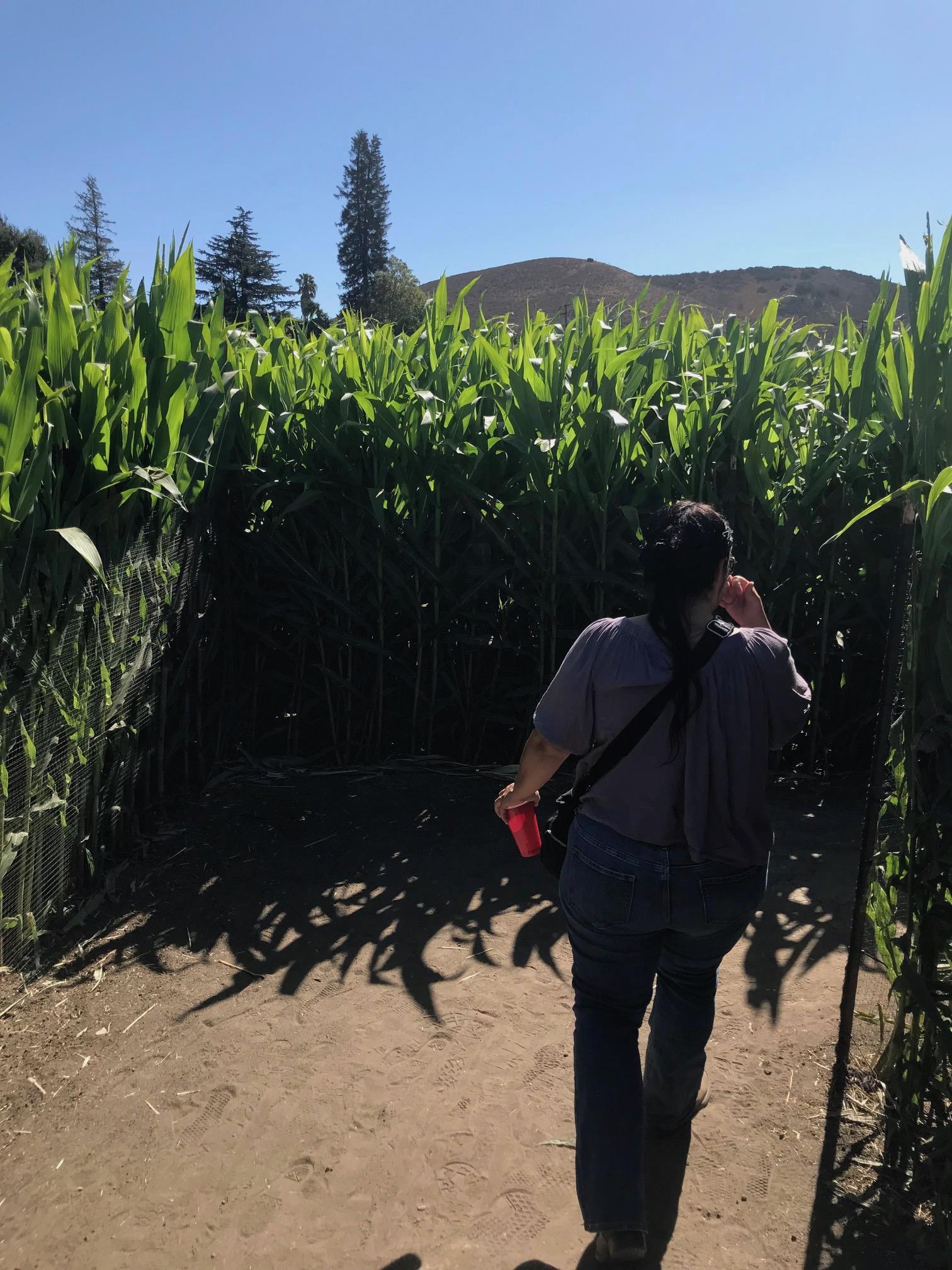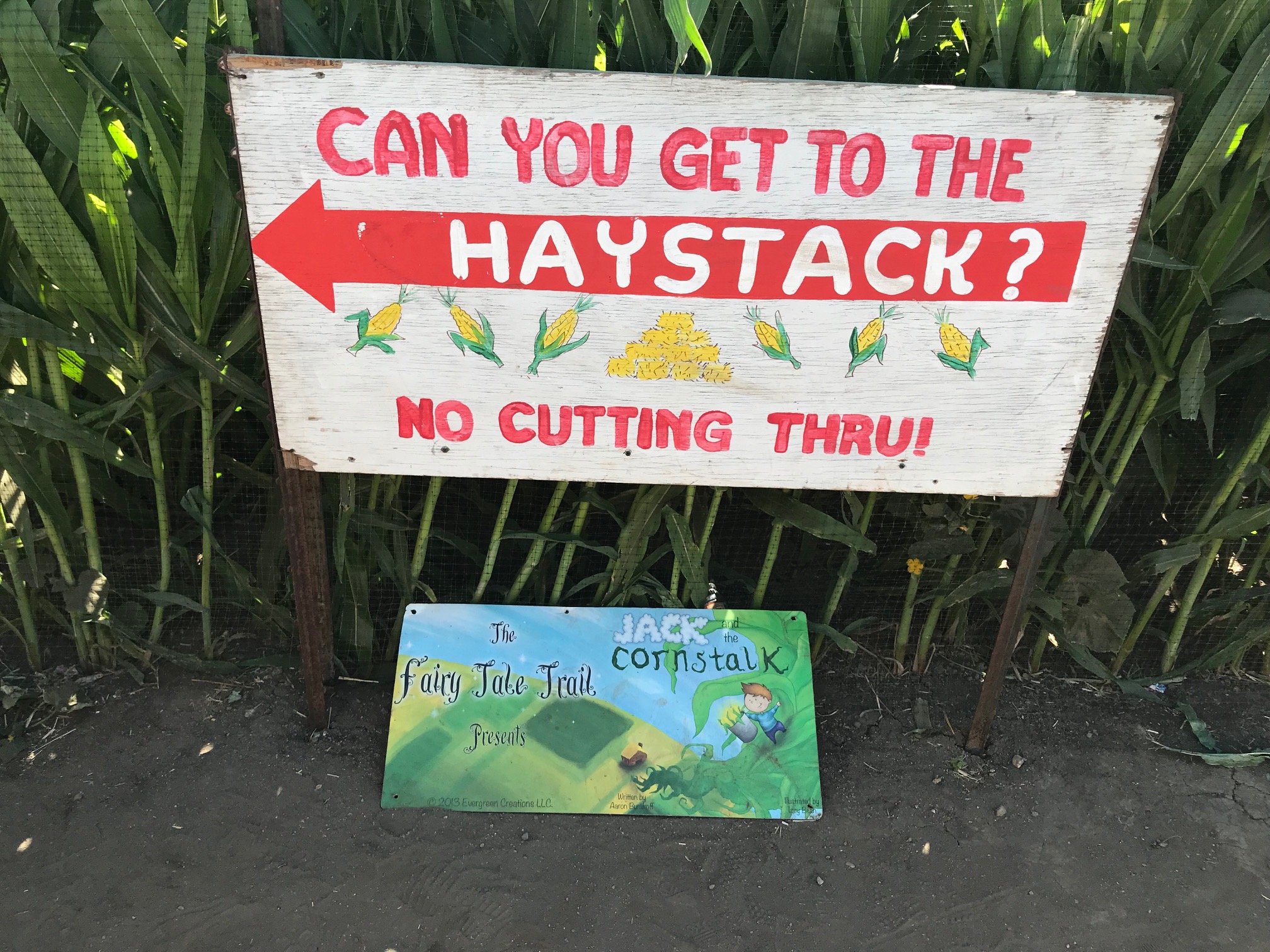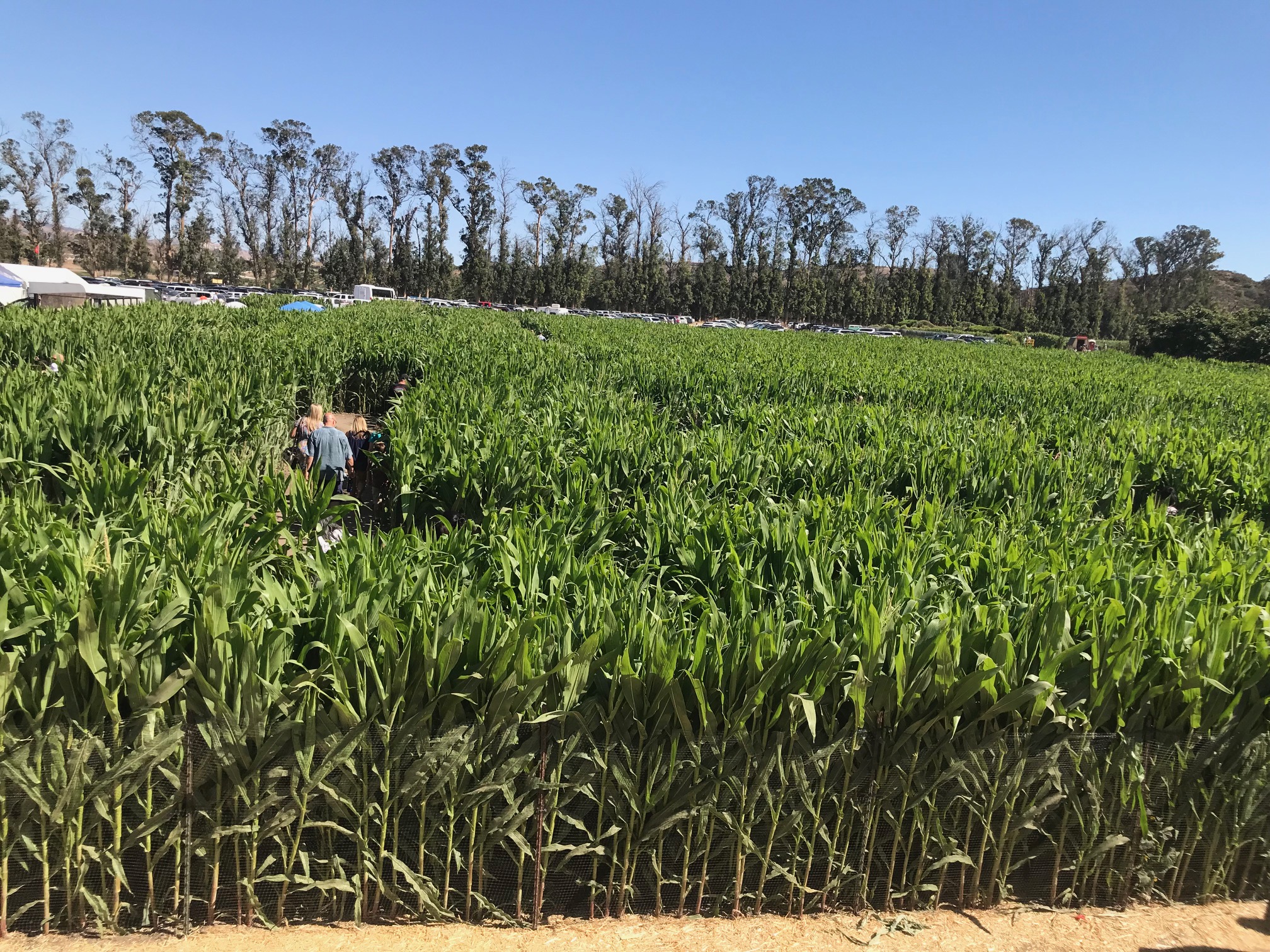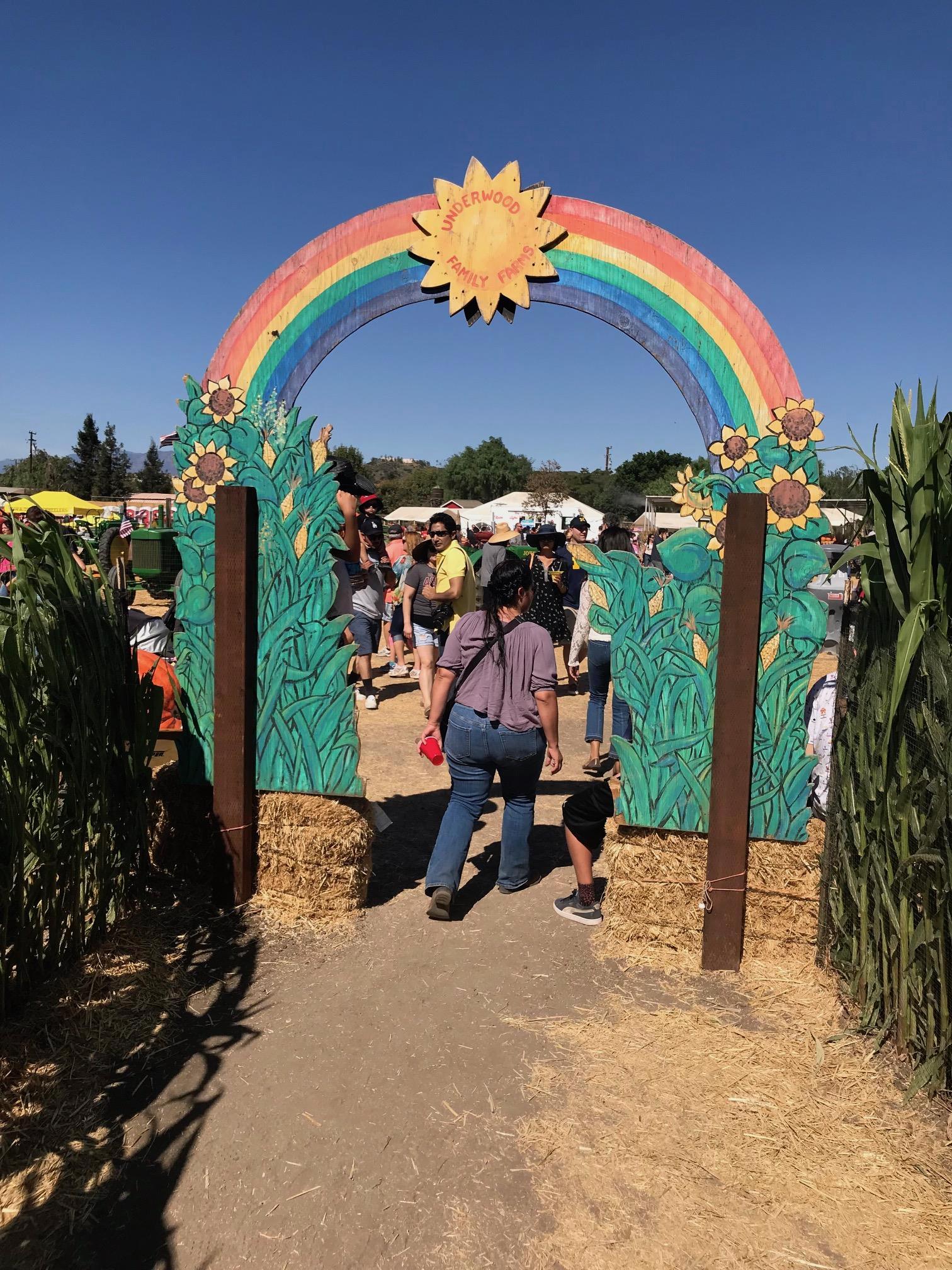 The Underwood Family Farms Fall Harvest Festival is going on now – Oct. 31 from 9 a.m. – 6 p.m. daily. The approximate address is 3370 Sunset Valley Rd in Moorpark.
Yee haw, have fun! 🙂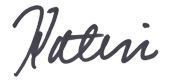 SaveSave
SaveSave
SaveSave
SaveSave