Everywhere news outlet I read in the past year said that Kauai, Hawaii is the must see island to visit, so I decided to travel to it and see what all the hype was about!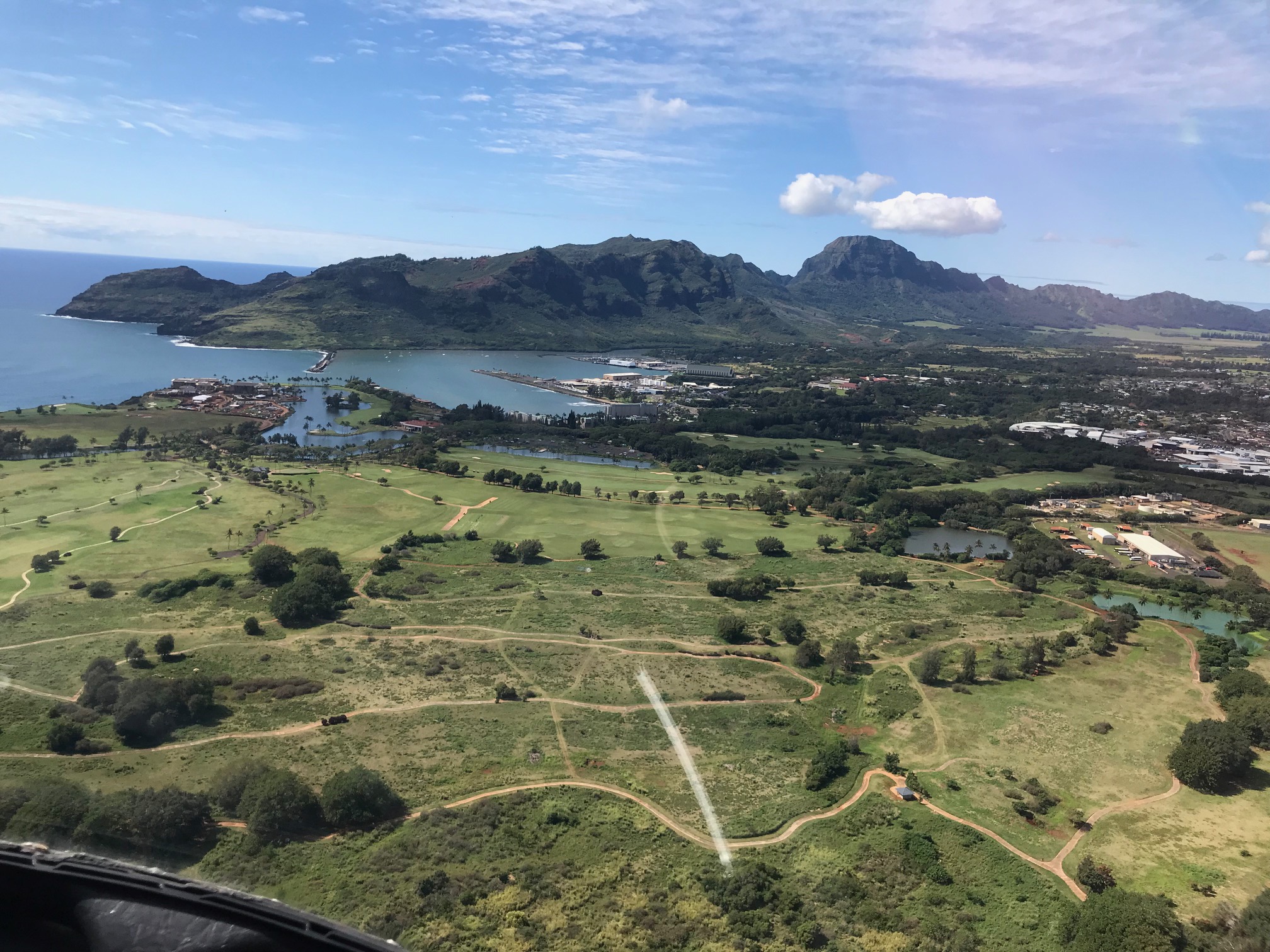 This is my second Hawaiian island that I visited, the first being Maui in 2014. You'll actually read at times me comparing and contrasting Maui and Kauai. When you travel to an island, I cannot express enough to look for deals! I booked my trip back in late October, so I was basically debt free in fees by the time I went on this trip.
I wanted to go in February because when I went to Maui in May, it was so hot and humid. Wintertime is really the best time to go to Hawaii in my opinion. Even though there are a few more storms, it really cuts down on being hot all of the time, which I am not a fan of!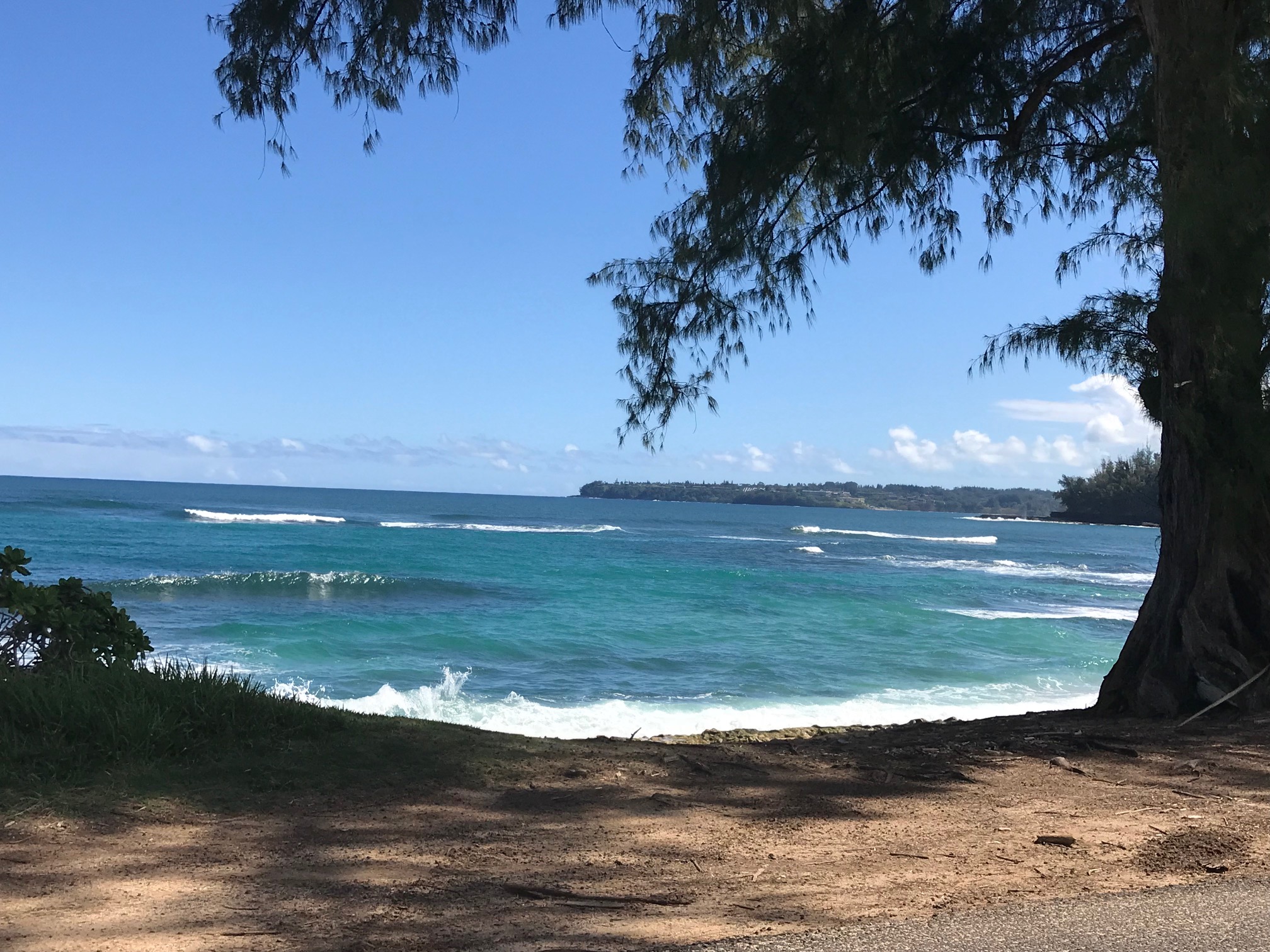 Practically everywhere in Hawaii has airline deals these days, I booked my airline ticket on United for $400. I also knew that no matter what island you visit in Hawaii, the hotels are damn expensive, try $300+ a night! I once again decided to go with AirBnB and got a private room with a king size bed and private bath in Kapaa for $335 total. It was a steal and the most affordable route. I highly recommend looking at AirBnB first before you go the hotel route. Besides, you aren't going to be in the hotel room that much anyway! The rental car I got through Budget for $300, and it was $300 because I added insurance on it as well.  So now I'm at $1,000 for airfare, a room and a car.
Kauai is the oldest and 4th largest island in Hawaii and is known for being the Garden Island because of its beautiful scenery. It really is tranquil and brings a sense of peace. I should probably also mention that the speed limit on the island is anywhere between 25 mph – 50 mph. It's incredibly laid back, so enjoy yourself!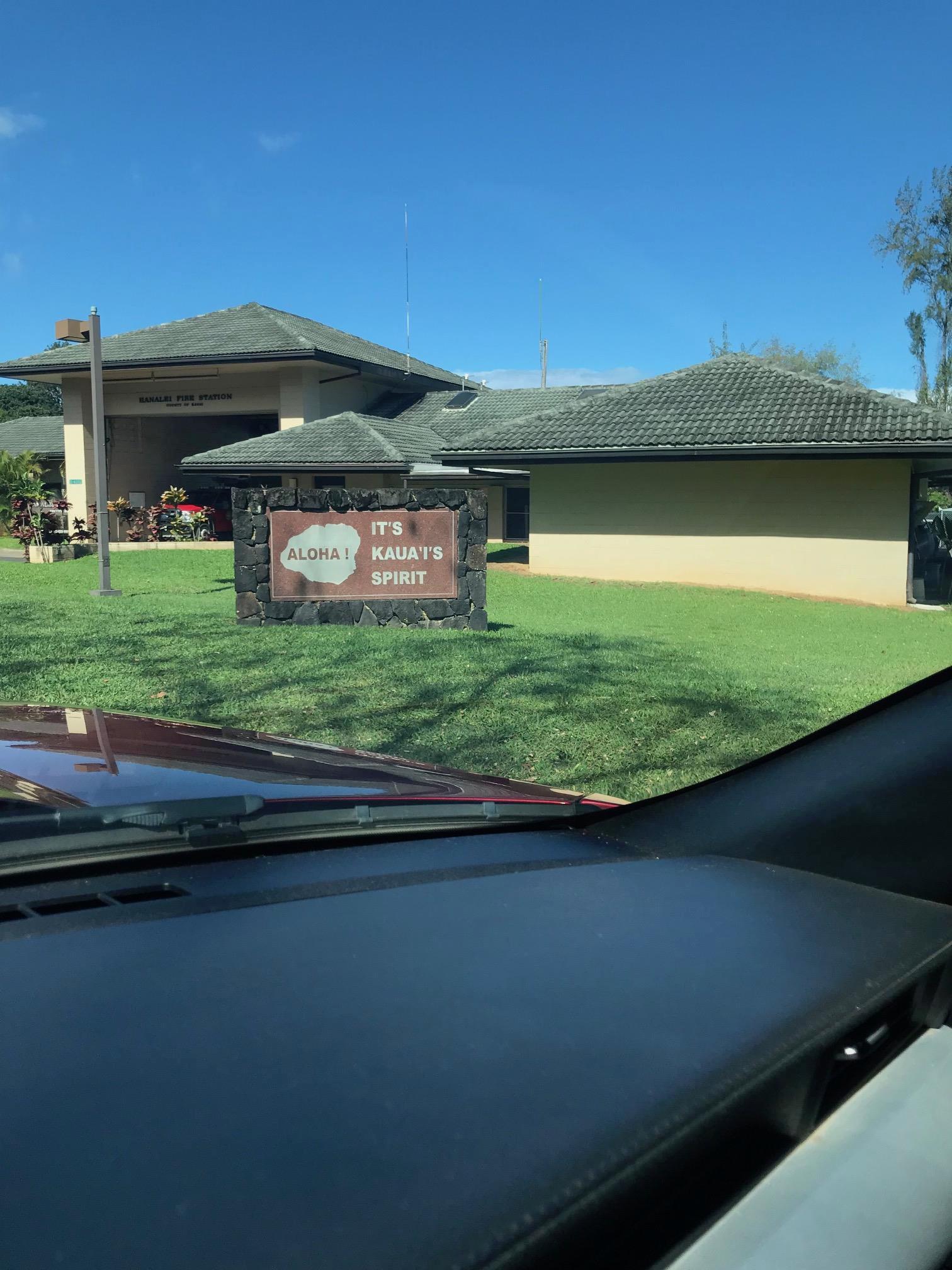 Day 1 – Thursday, February 15
I had an 8 a.m. flight, so that means leaving my house before 4:30 a.m. so that I could get to LAX before the 6 a.m. rush hour. I succeeded and boarded the plane for a 6 hour flight to Lihue.
When I went to Maui the ride was smooth sailing, not a cloud in the sky. This flight was a lot more bumpy, especially during the last 2 hours of the flight. Getting the luggage was a breeze and then everyone lined up outside of the airport for their appropriate rental car van to take them to their pick-up location. Budget and Avis were the busiest and I was lucky to get through the line in 30 minutes!
As I started in my previous travel posts, I don't know what it is with Budget and me but they always give me upgrades without me asking or paying more, LOL! My "economy" car turned out to be a Ford Mustang, it was actually similar to the one I drive to Monterey/Santa Cruz in 2015.
First thing you should know about Kauai: there are wild roosters galore, oh my god! I must've seen about 100 in a 5 day period, I am not kidding you. The locals told me that they are usually good and move to the side of the road when they see/sense a vehicle coming, although I did see a few dead ones as well. They are pretty but really are a dumb bird!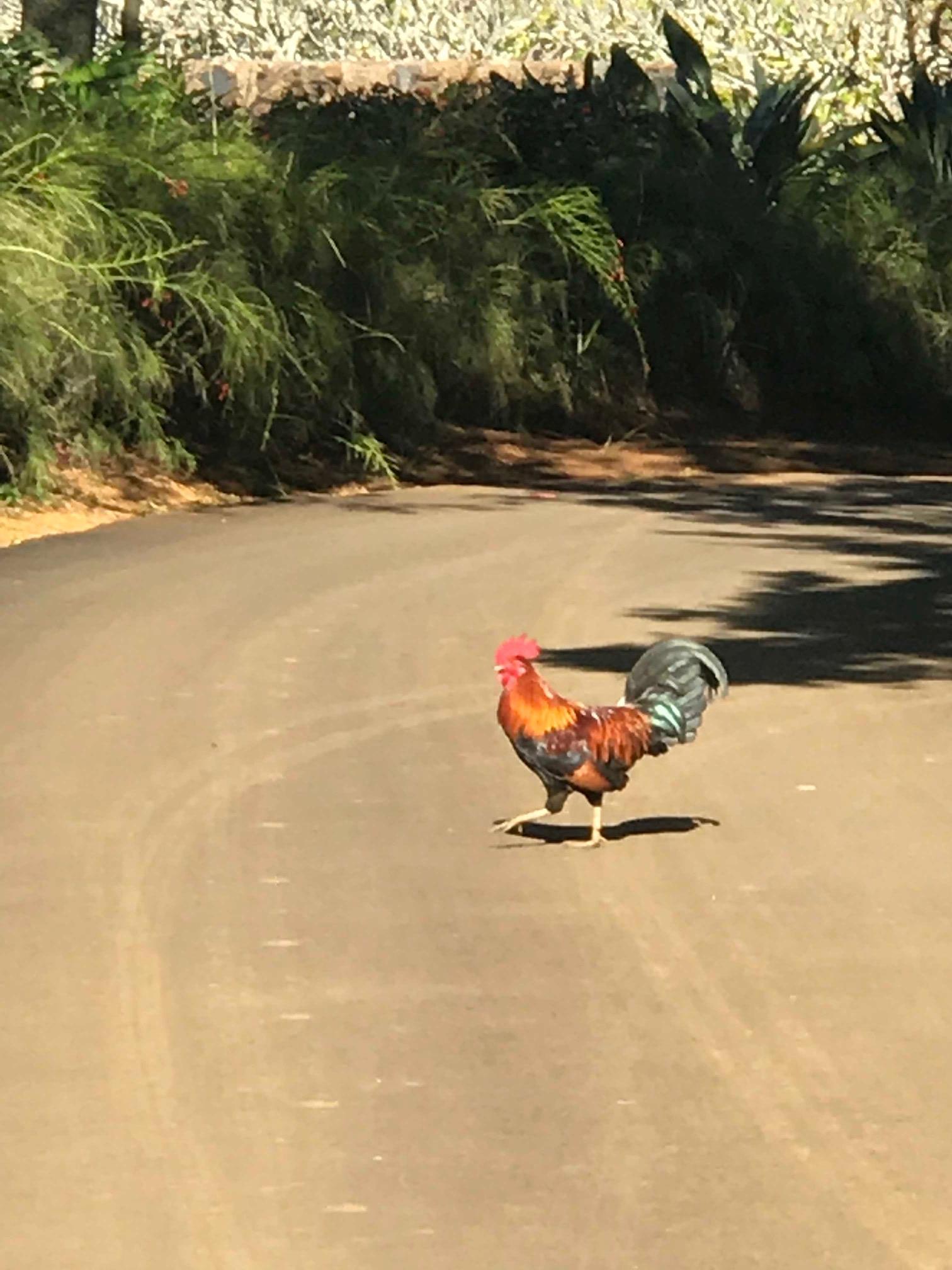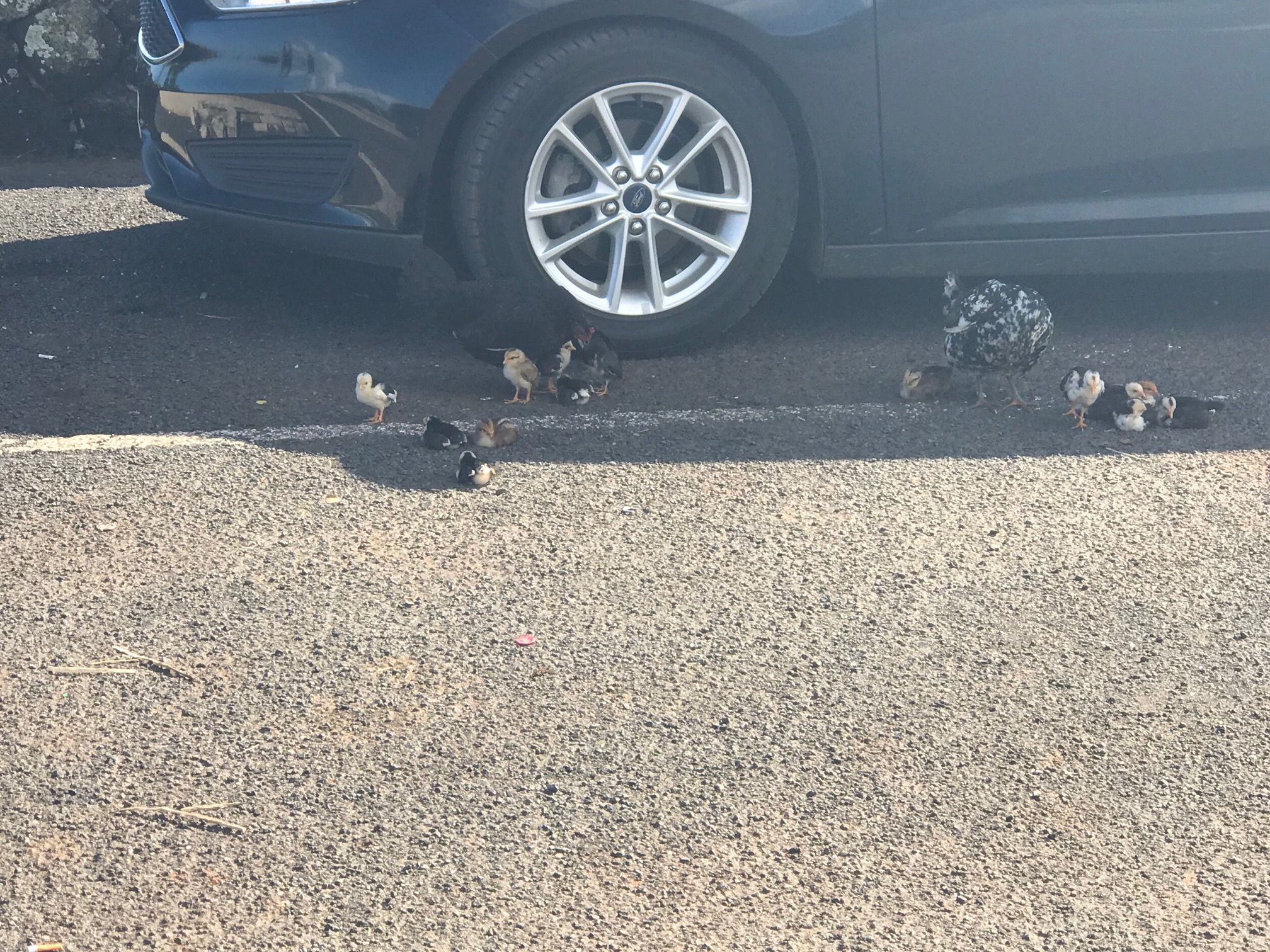 My first stop in Kauai: the Kauai Beer Company. Gotta have my craft beer! There are only 2 breweries that I found on the island. The waitress let me try a few samples before I decided on the Lihue Lager ($4.75). I was shocked, because usually I go for a darker beer, not this time! I also tried their homemade Bavarian Pretzel ($4) with beer cheese sauce. It was good but I have to admit that the pretzel tasted a bit dry.
Next I headed to Kapaa (East Side) where I was staying to check out a gift shop called The Kauai Store. I read a ton of reviews online and this truly is the best gift shop to buy anything! I bought myself some bit size Kauai Kookie Pineapple Macadamia Nut cookies and a palm tree magnet in the shape of different seashells.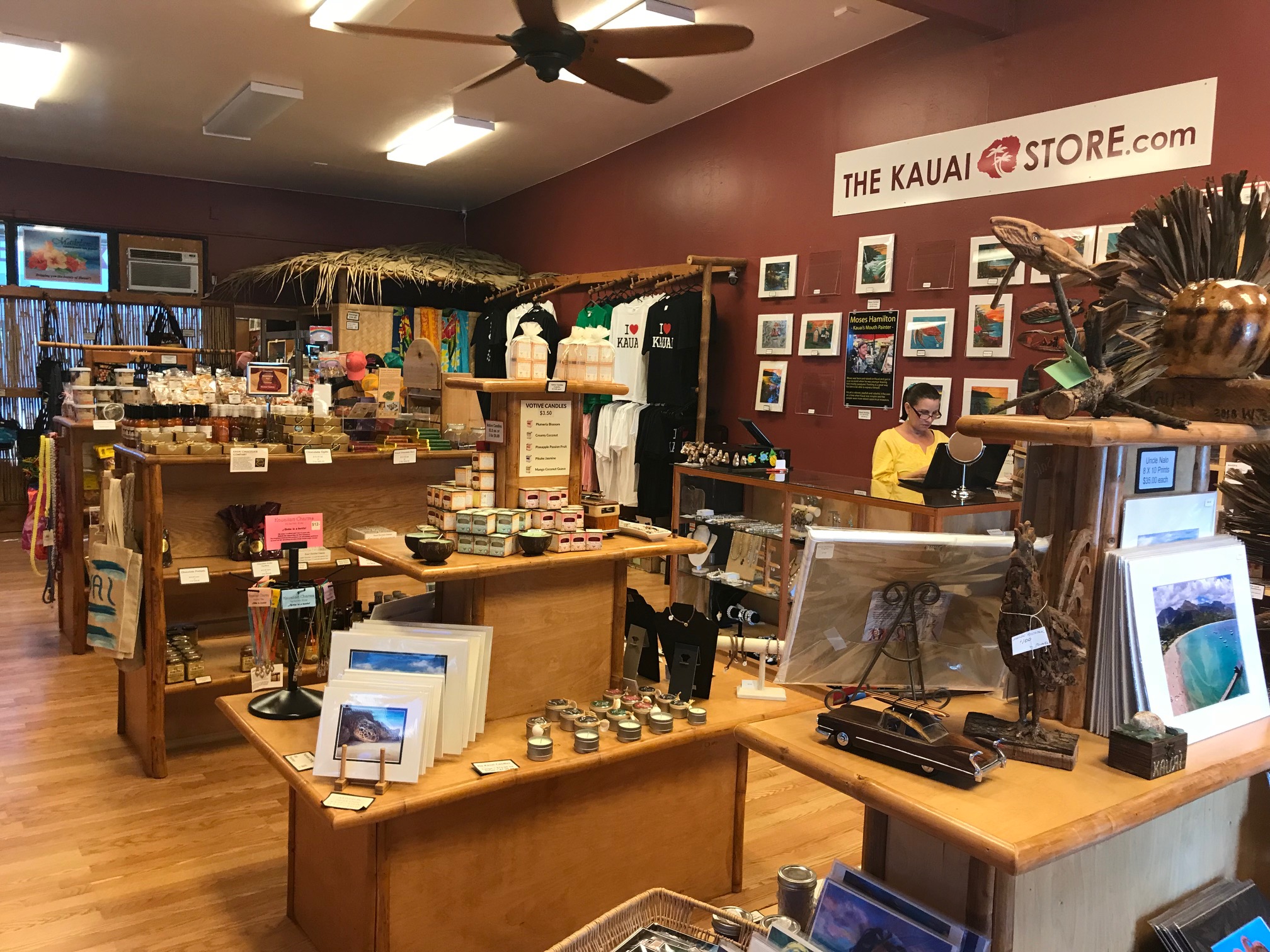 By that time I was so tired and couldn't keep my eyes that I headed over to Java Kai for some coffee. I noticed on their menu board that they had Kona, Kauai and Molokai coffees to try. I tried all 3 on different days. The Kona tasted the lightest, and the Kauai and Molokai were a medium-roast and was probably the next best thing to Cuban coffee.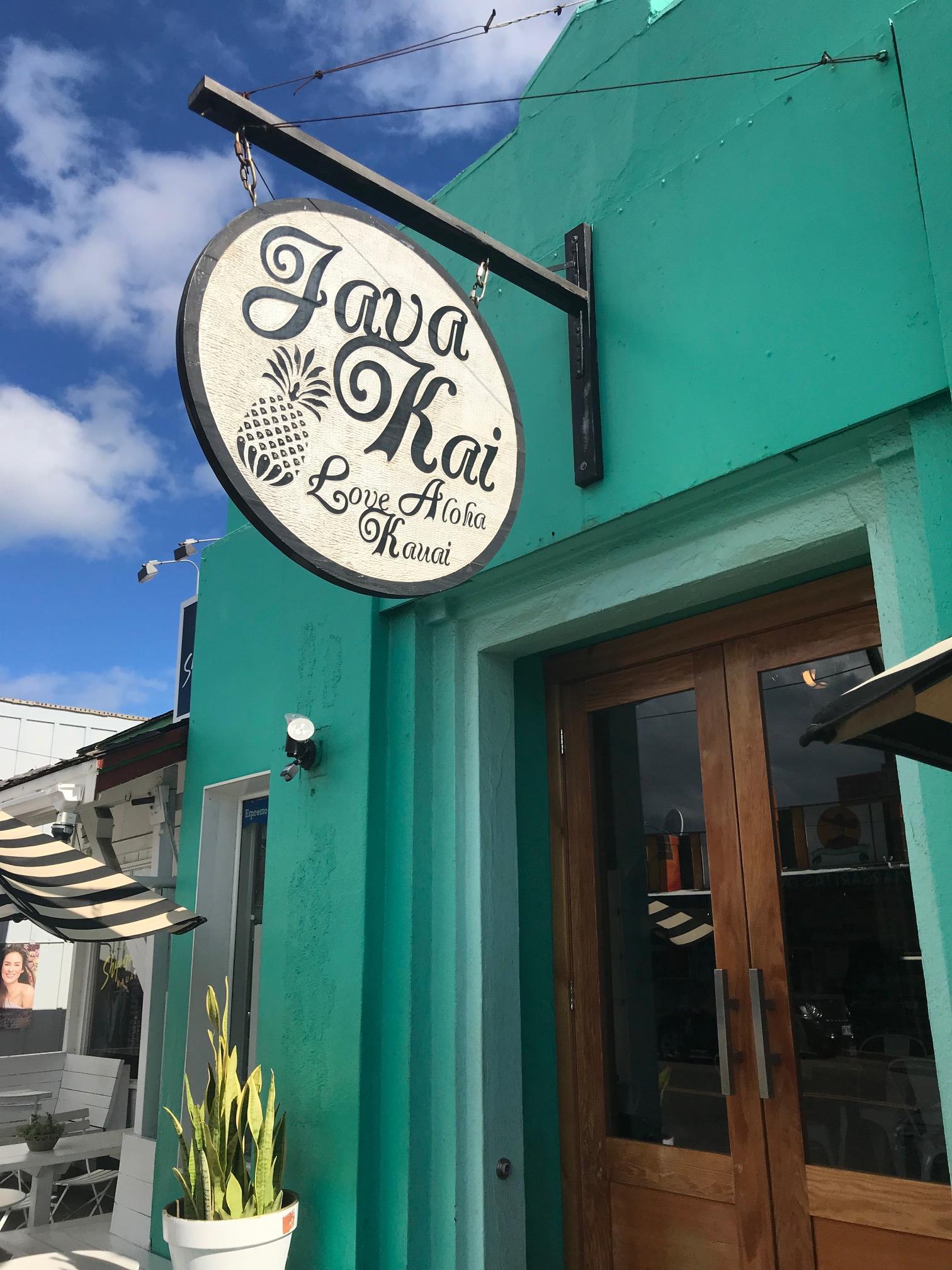 I headed over to a couple scenic points and took some photos of the ocean line from Kapaa Beach Park. While the sand in Maui was light, the sand in Kauai was this cool dark tan, I've never seen sand that dark before! The ocean on this side also has a dark blue color.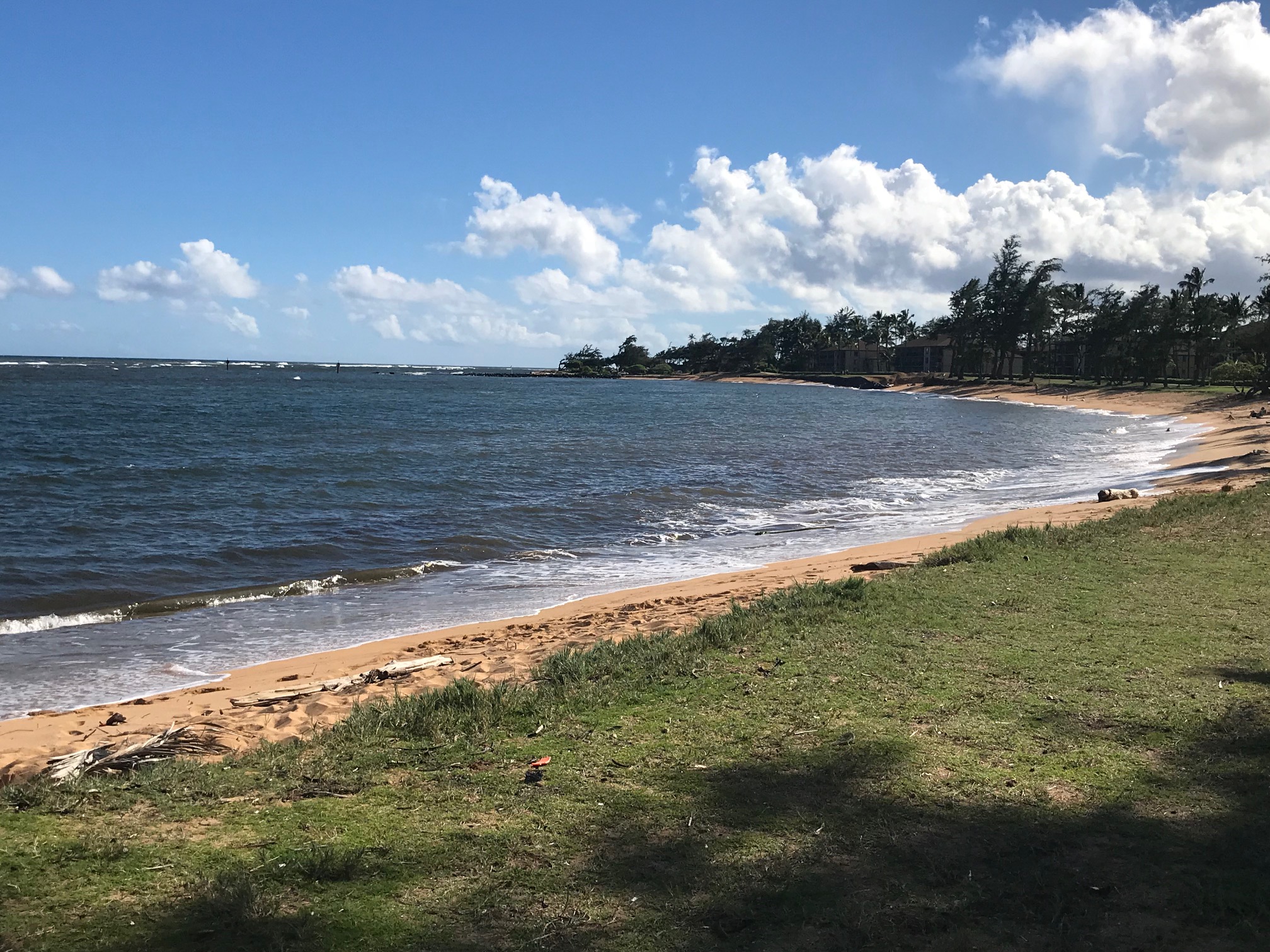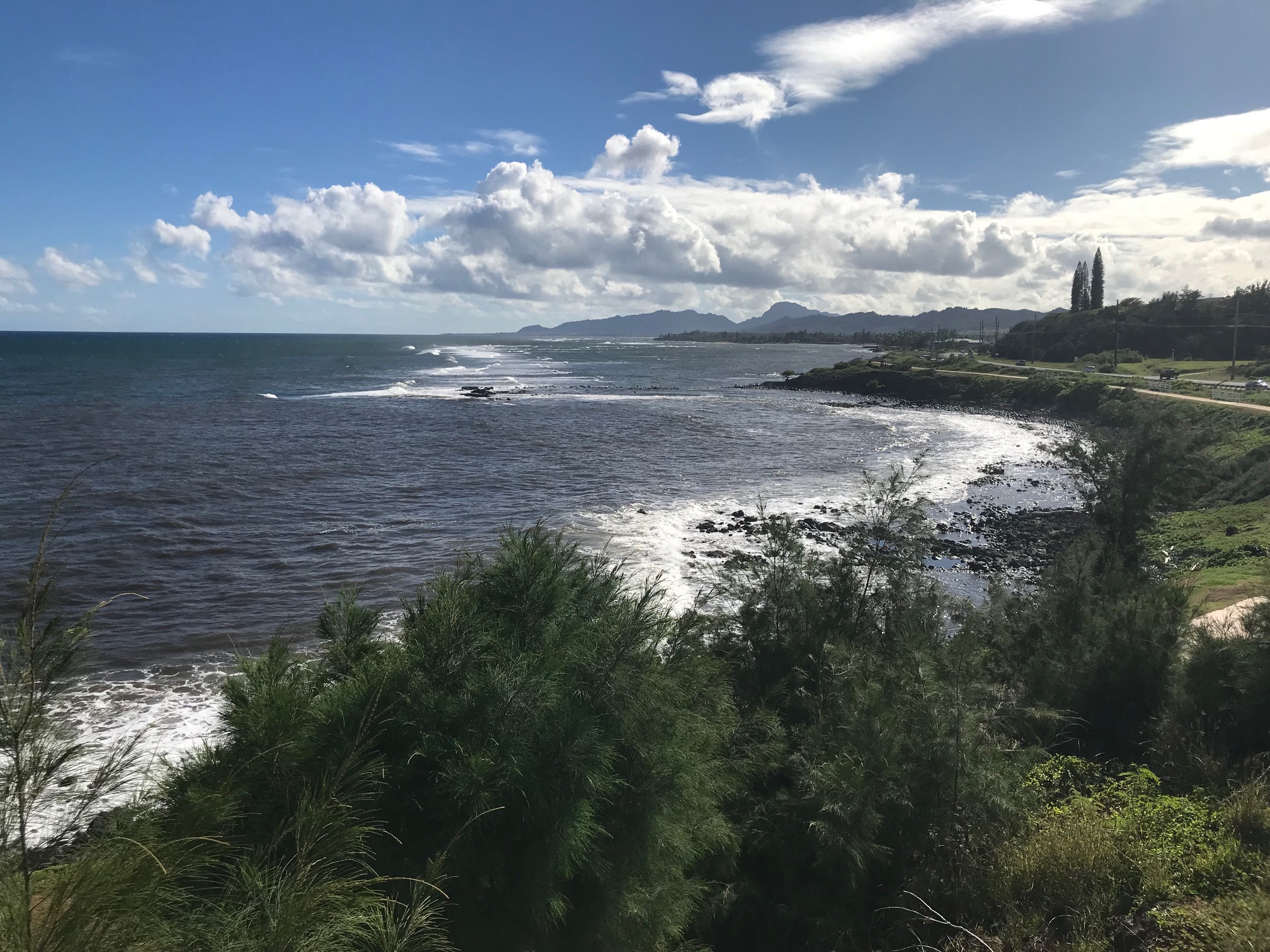 Finally I headed over to my AirBnB location. The location I was staying at is literally in the jungle, I swear to god. Going up the road to the house I saw a black cow (you can view the video on my Instagram page), roosters (of course) and goats. When I got into my room I noticed ants, but my host warned me that bugs are common where they live and that the ants are minimal and invisible. I made peace with the ants later that night.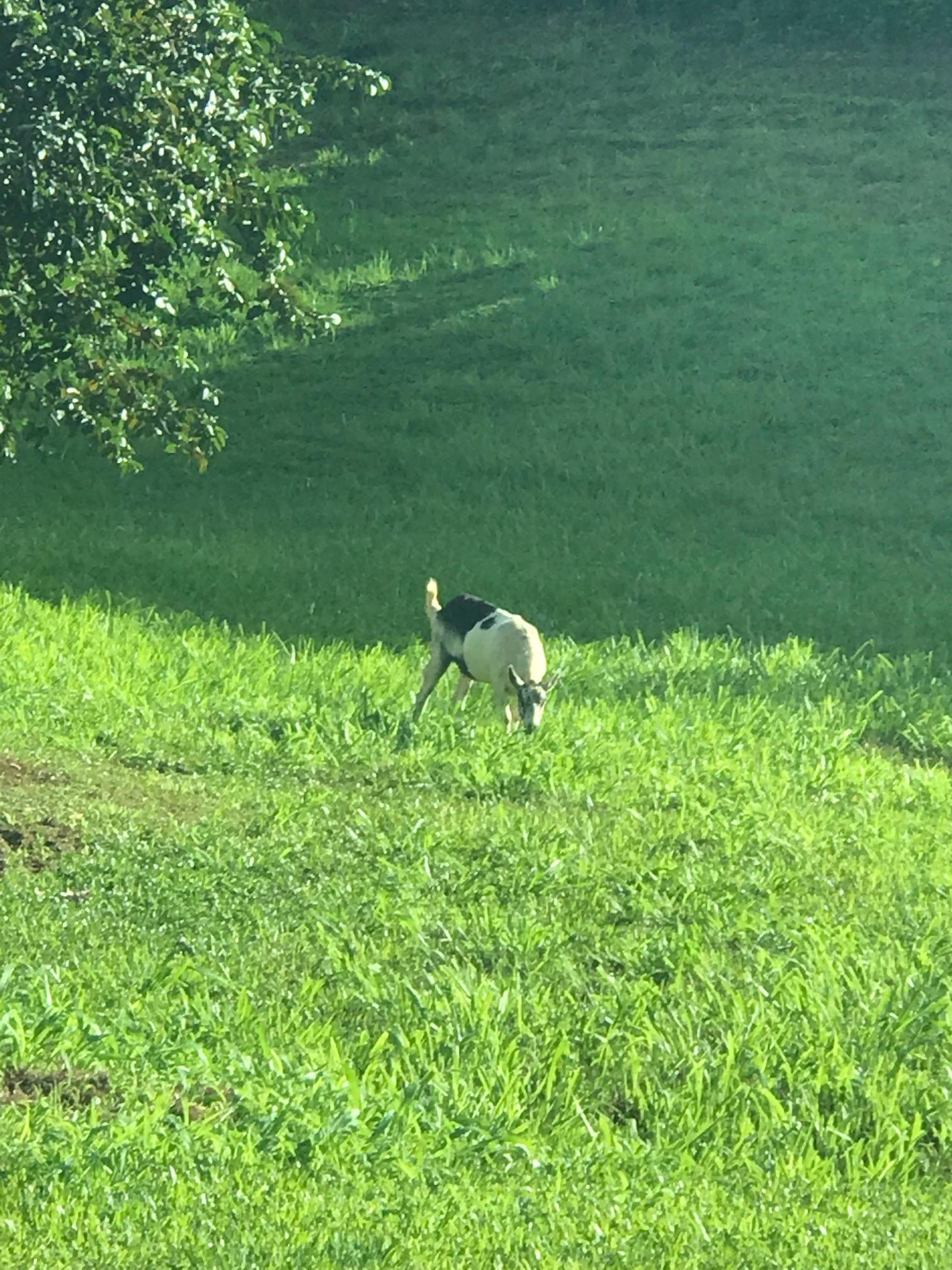 The nights are so cool in Kauai and you sleep like a baby, even when the rooster would crow at 10 p.m., 3 a.m. and again at 6 a.m. I Googled "why do roosters crow at night?" and it came up with this:
"He may crow to communicate with the hens or other animals around him. Some roosters are more vocal than others. If you have a rooster that simply enjoys crowing in the middle of the night or just feels the urge to do so sometimes, there is little you can do to prevent the behavior from occurring."
I figured that despite it being an inconvenience to the sleeping neighbors, if he's happy, that's all that matters.
I took a shower and I left my hair curly for the first time in years (I usually blow dry/straighten it). I knew that even though the humidity was a bit lower because it was wintertime that it wasn't going to last straight. I then drove back to Lihue and went to Duke's restaurant.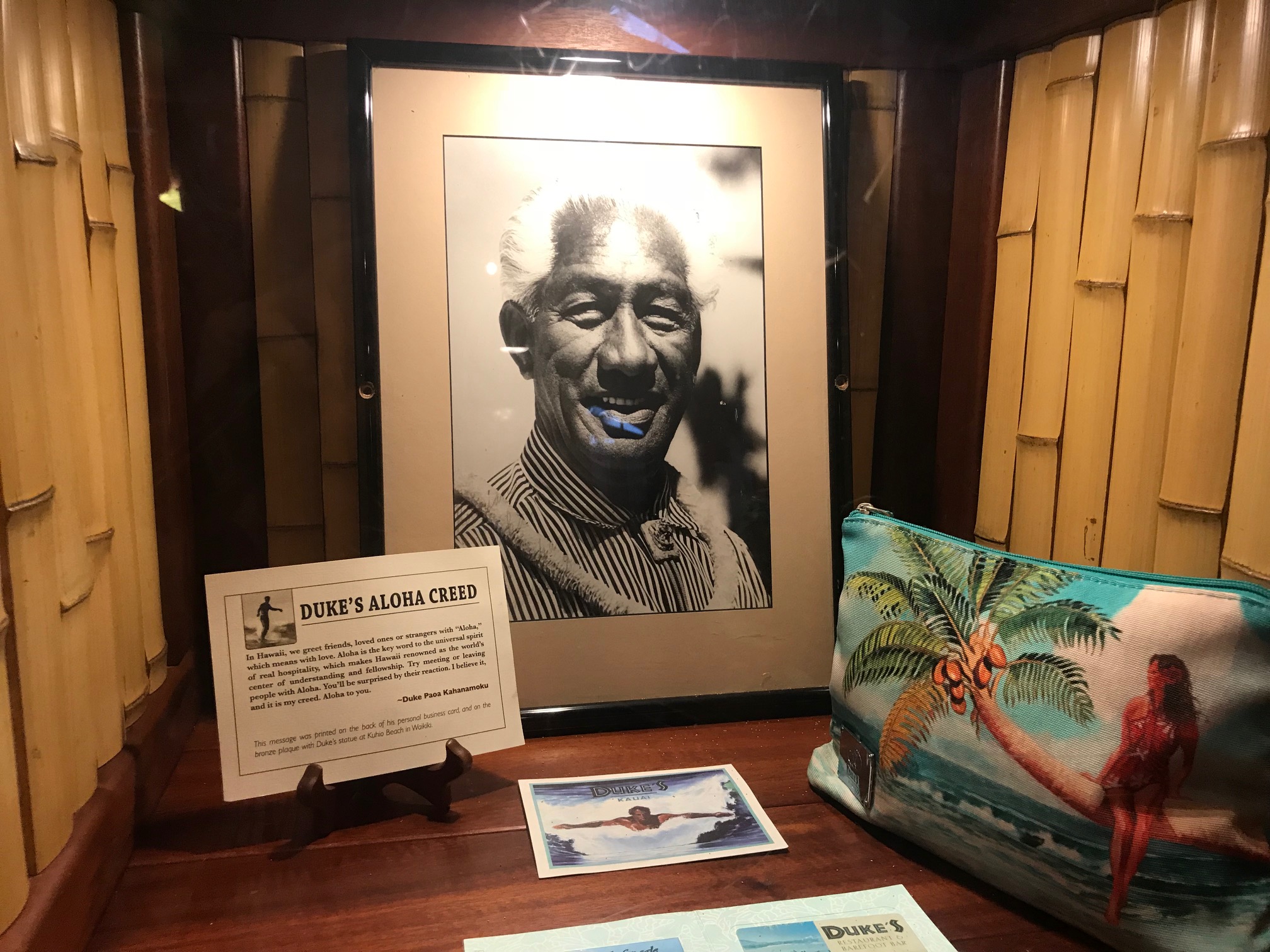 You guys might have read my blog post about the Malibu location, but the Kauai location is actually the original location. The two level facility has a a small waterfall flowing over rocks indoors and has an open patio that overlooks Kalapaki Beach. It kicks the Malibu location's ass!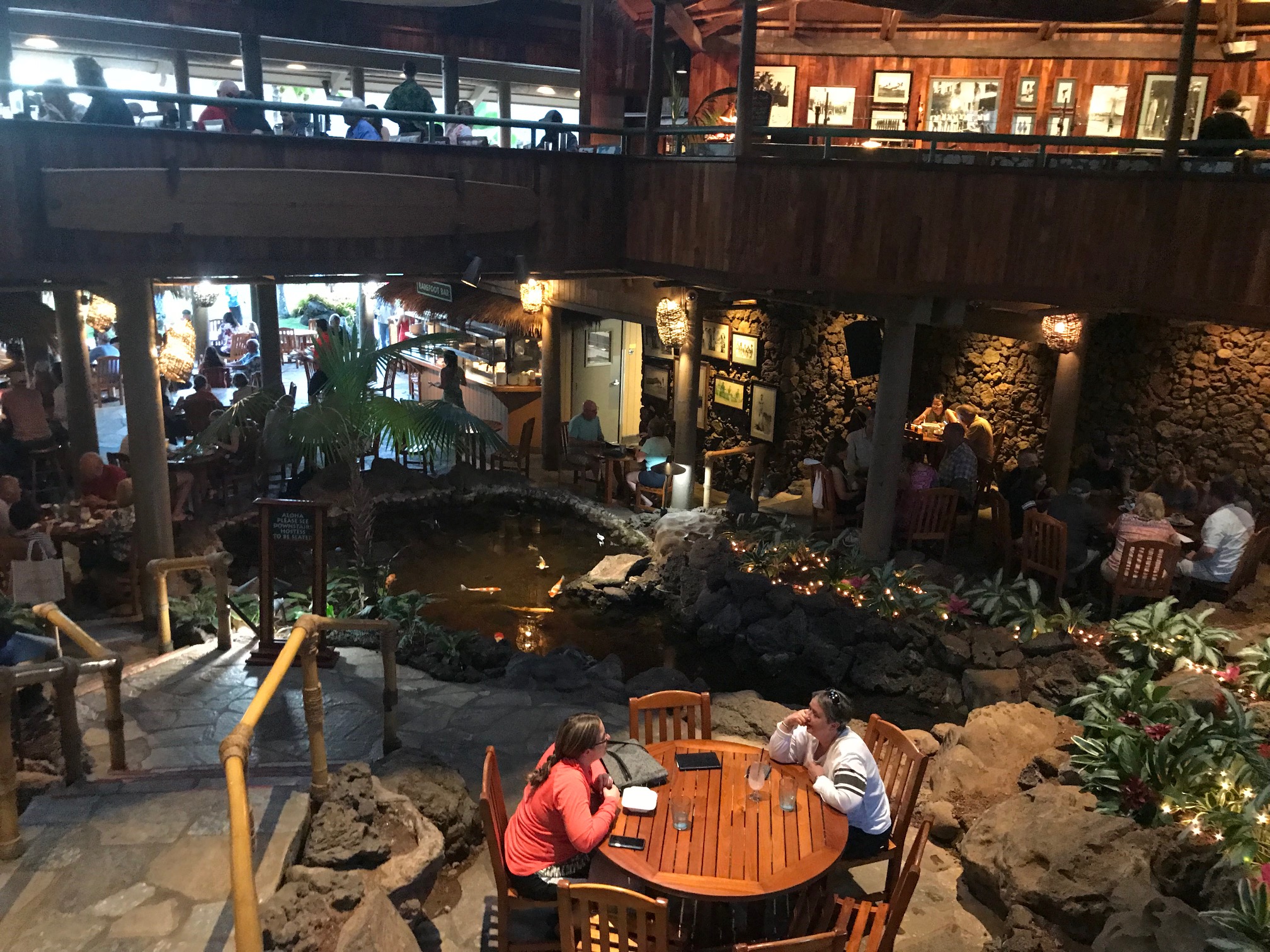 The menu is also a lot different from the Malibu menu, with some fresh fish caught on the same day! I had the Duke's Salad Bar ($4), a Mai Tai ($12) with fresh squeezed Hawaiian juices, orange curacao,  premium gold and dark rums, and a Baked Duke's Style fish ($28), which was a Mahi Mahi baked in lemon-garlic-basil glaze, basmati wheatberry rice and tomato gastrique. This was my most splurgy dinner on the trip and worth ever penny!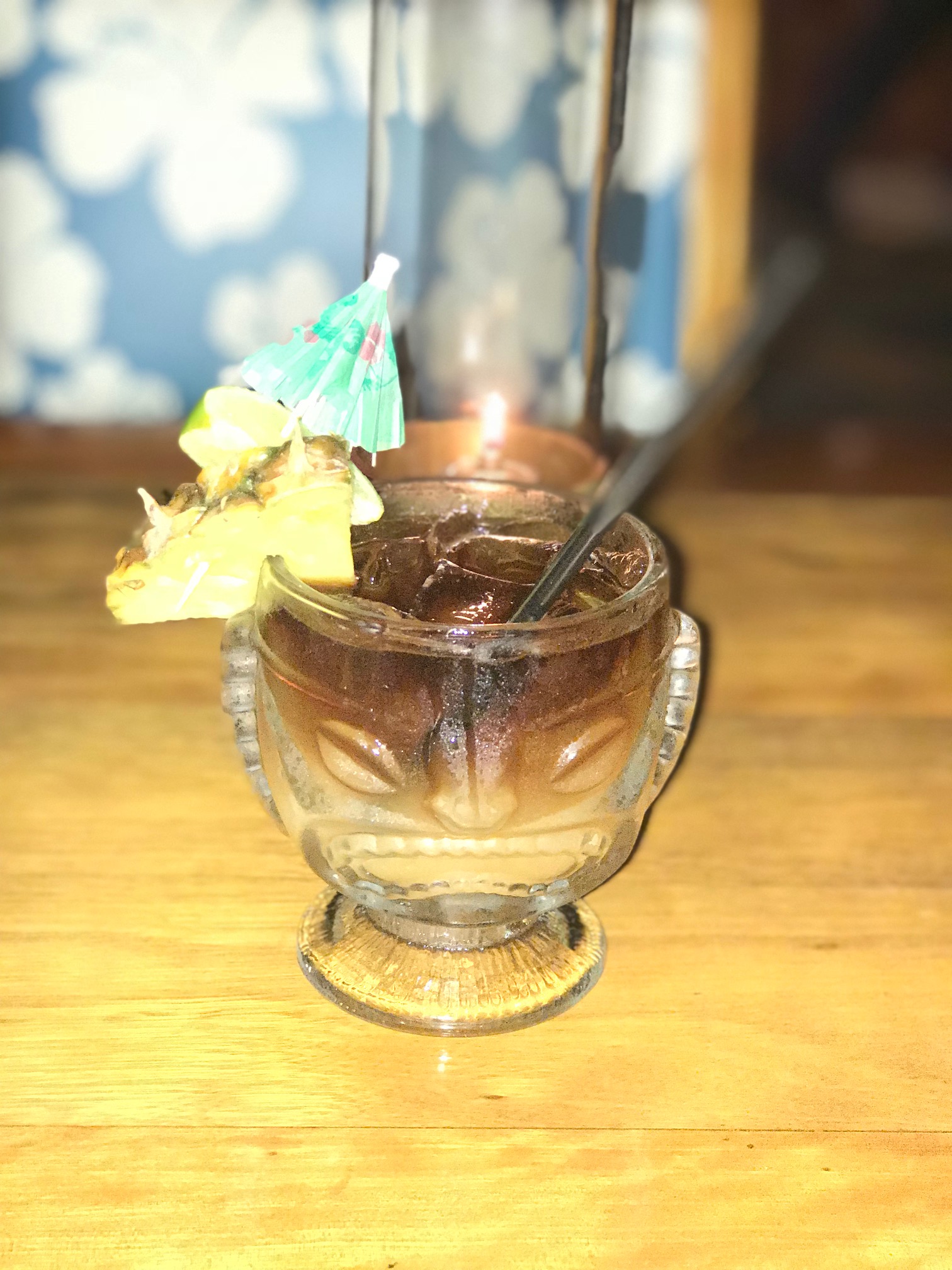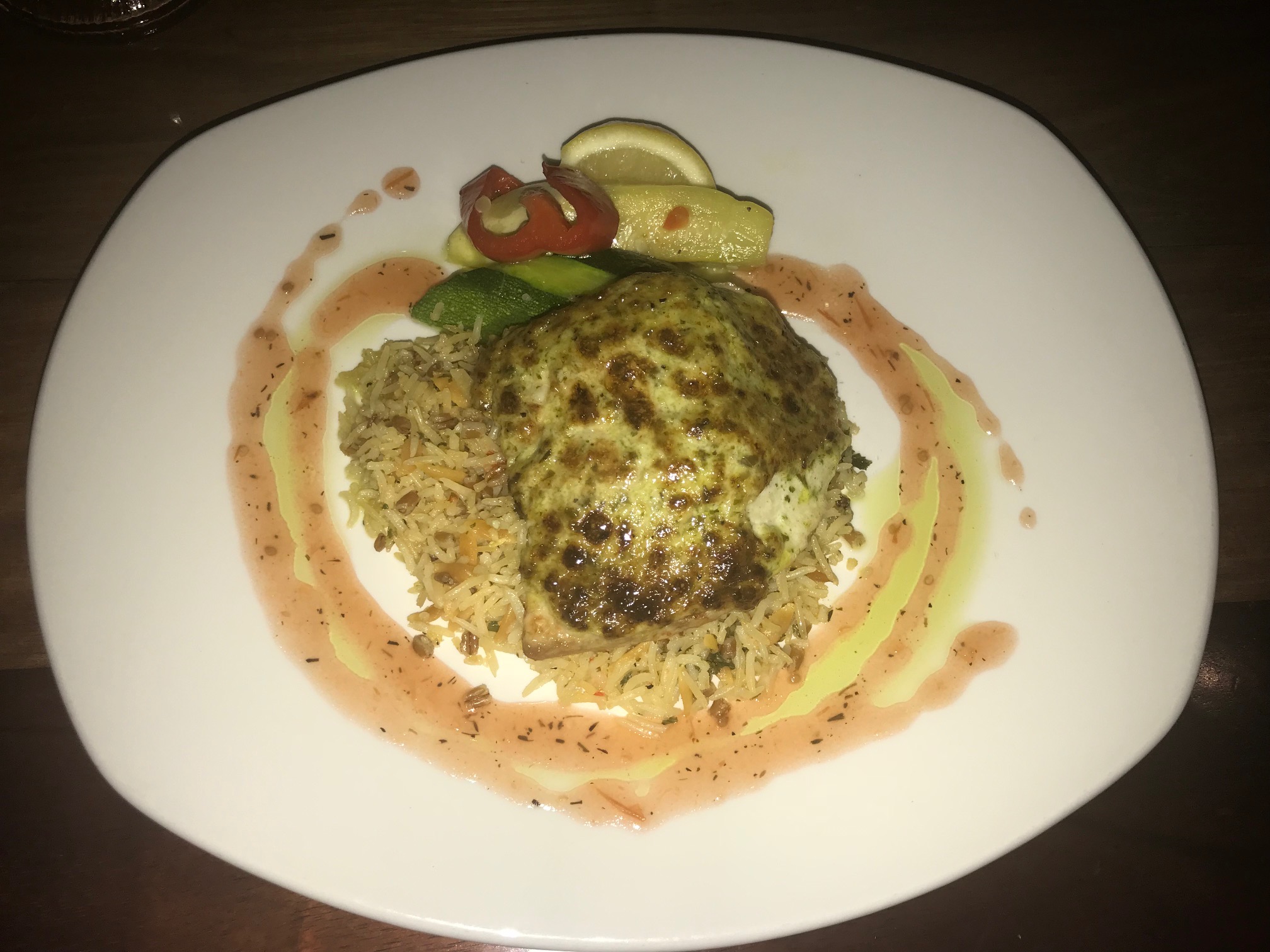 Afterwards I went drove back to my temporary residence and went straight to bed. Obviously, a long day of flying can do that to you.
Day 2 – Friday, February 16
I woke up at 6 a.m. because I was still on Pacific time, which was 8 a.m. This was probably my most productive day on the trip. I decided to head to the North Shore and to check out the scenery. First I stopped at Na Aina Kai Botanical Gardens in Kilauea to view and learn some more about the plants. You cannot do a self-guided tour, so I decided to do the stroll tour ($35), which is 1 1/2 hours versus the full plantation tour ($50) which was 3 hours!
So the stroll tour consisted of walking through the Formal Gardens, which are graced by a full-size Hedge Maze, Shower Tree Park, the Ka'ula Lagoon with its plunging waterfall and tropical island, a Japanese teahouse, the International Desert Garden, Romantic Palm Garden and the Orchid House and Gallery at the Visitor Center.
Some things I learned on the tour are the following:
There are 66,000 landscape trees.
There are a quarter million chickens on the island.
There are 80,000 residents.
90% of the food Kauaians eat are imported.
It was developed by Joyce Doty, cartoonist Charles Schulz's ex-wife. She also had one of the largest collection of bronze statues in the world and they were displayed all throughout the gardens.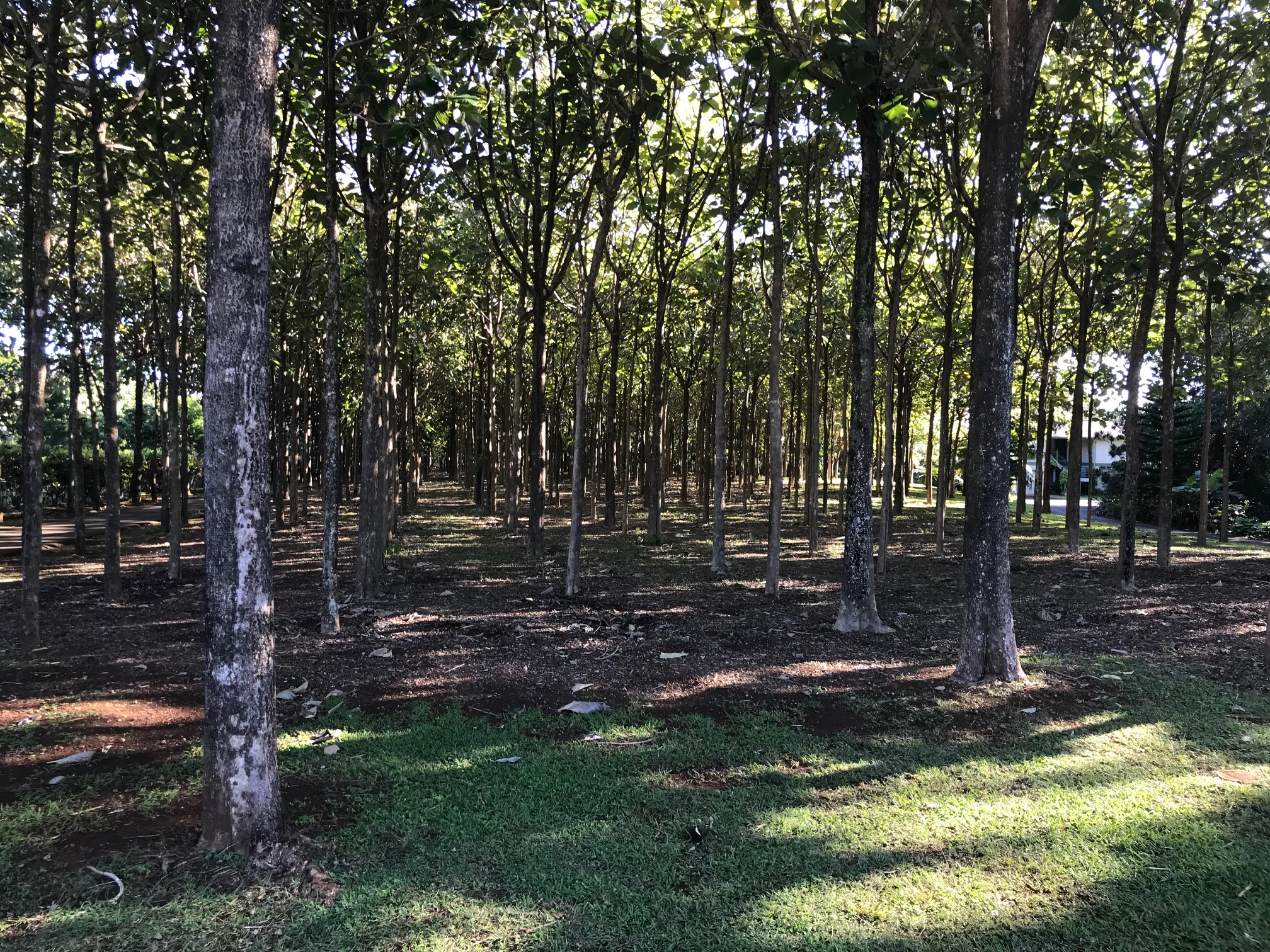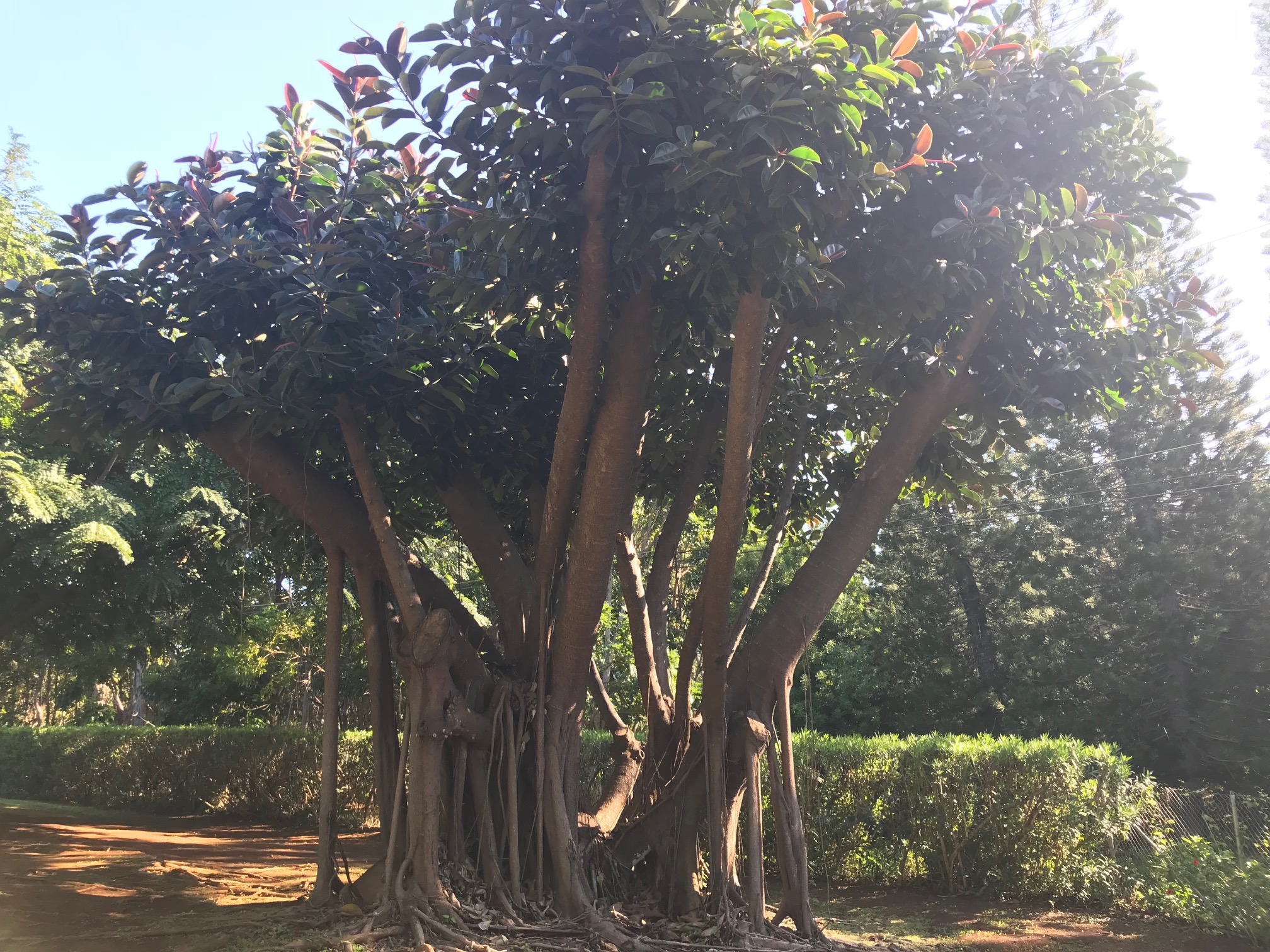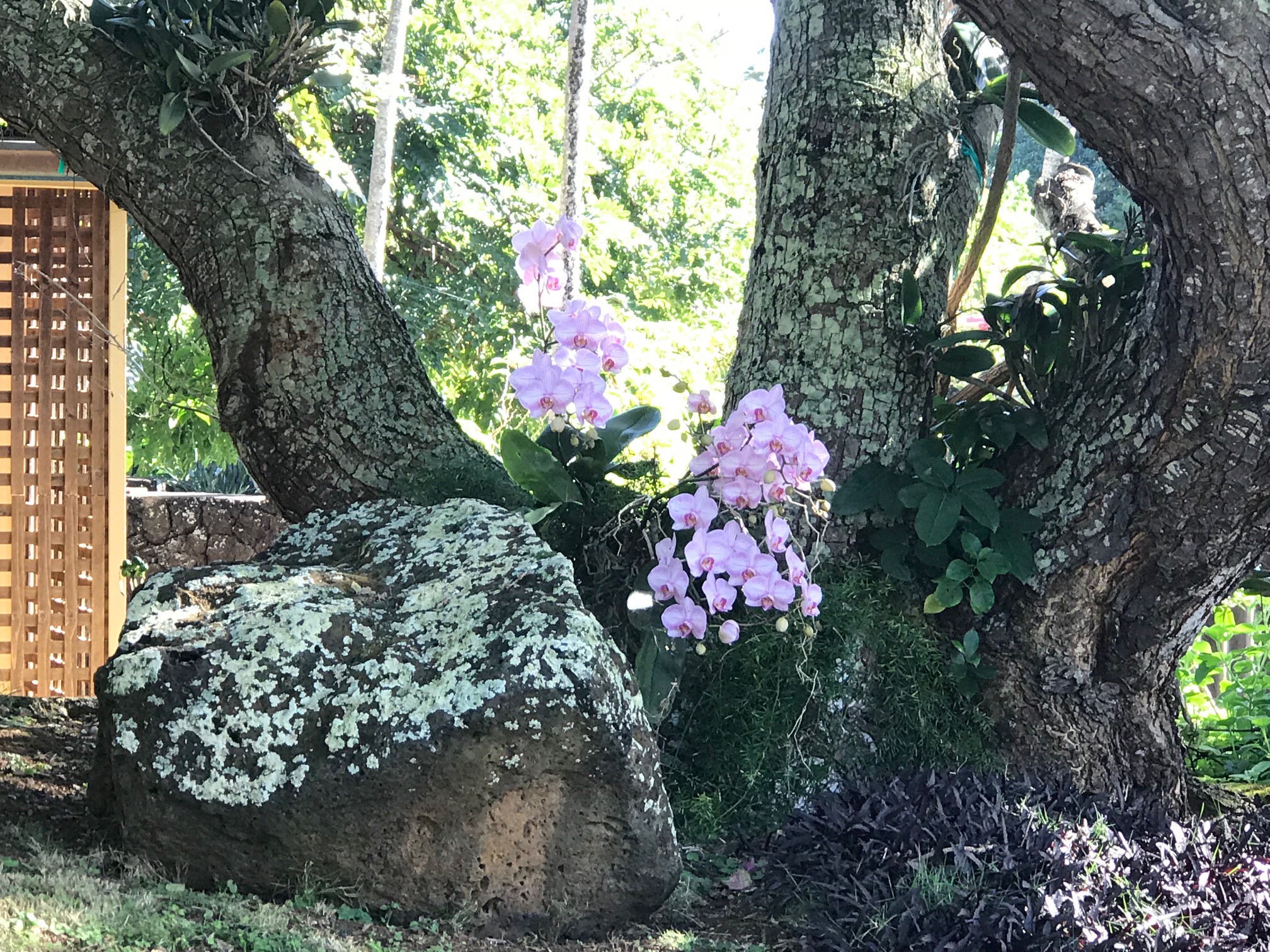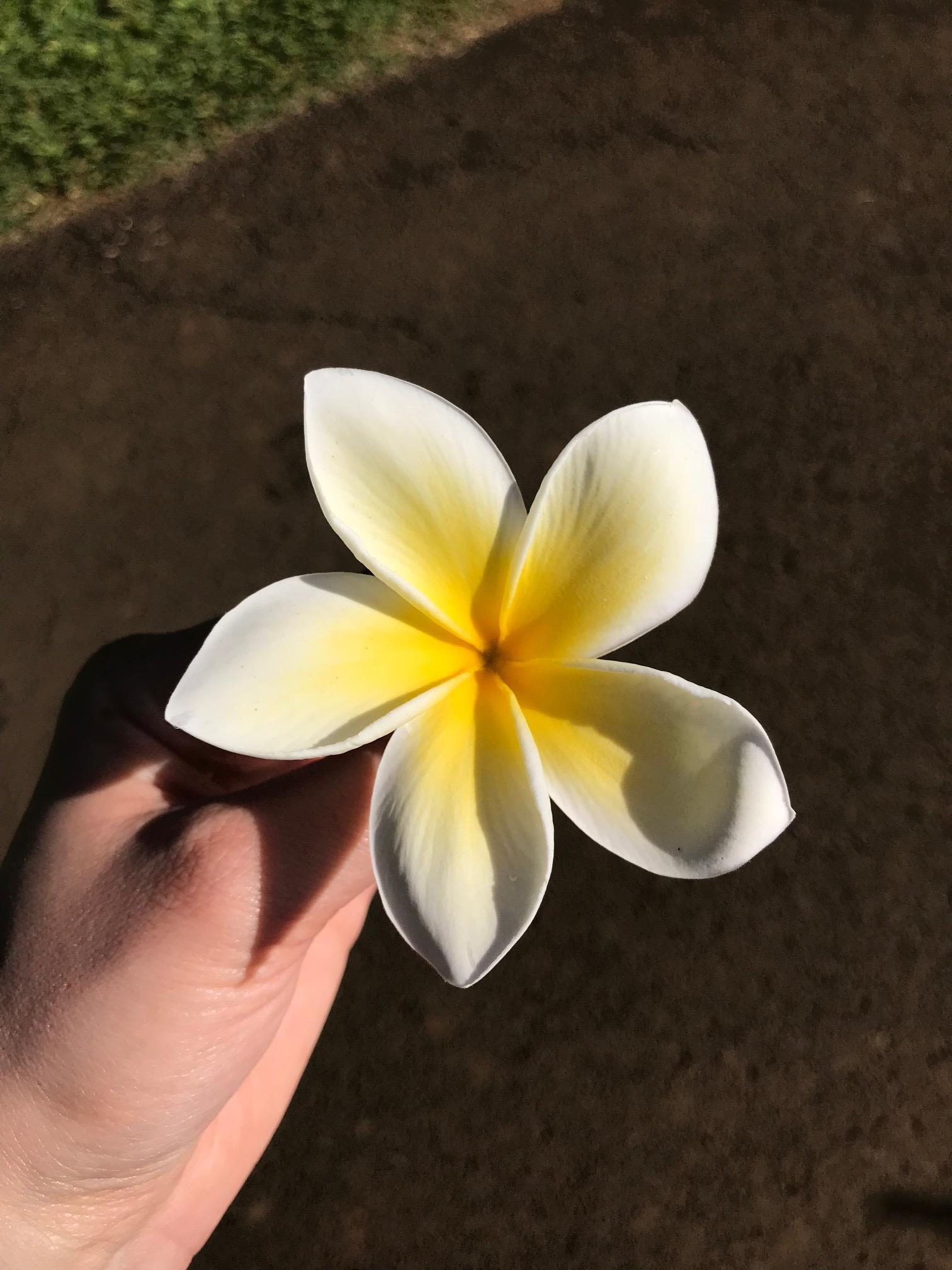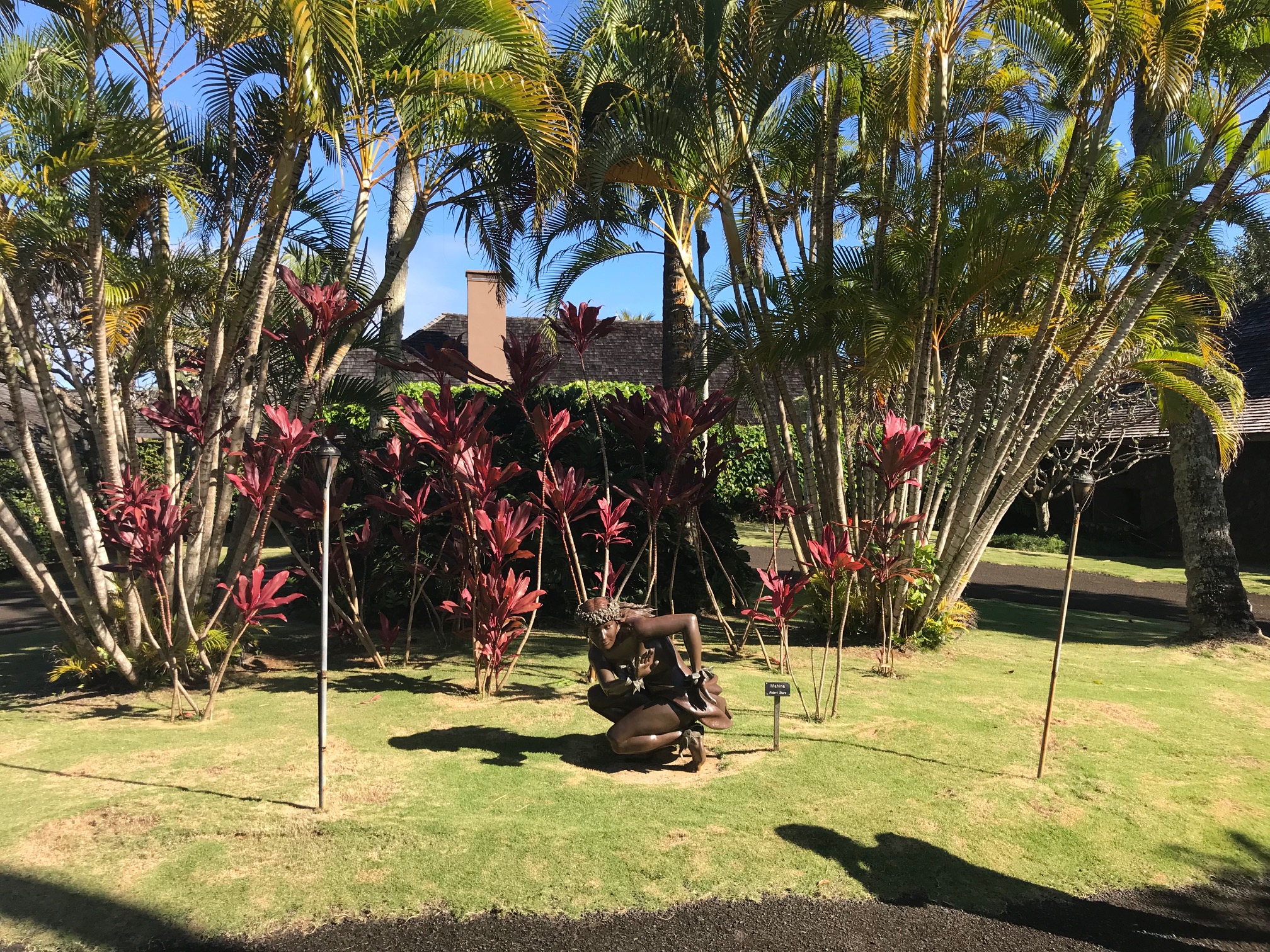 When I was done I made my way towards the Kilauea Point Lighthouse to take in the scenic view. The lighthouse was built in 1913 and is also home to the Kilauea Point National Wildlife Refuge, which is a sanctuary for seabirds. If you wanted to see the lighthouse up close and personal, you have to pay $5 to enter and it is cash only. Unfortunately, I did not have cash on me, so I took a photo from the lookout point instead. The ocean is a crystal blue color and there are so many birds!
On my way out of the town I stopped at the Kauai Juice Company. This is a must stop! There are 3 locations on the island and the juices are all local, fresh fruit and organic. I got myself the Starburst, which is strawberry, orange and pineapple juices. It literally tasted like Starburst candy, oh my god!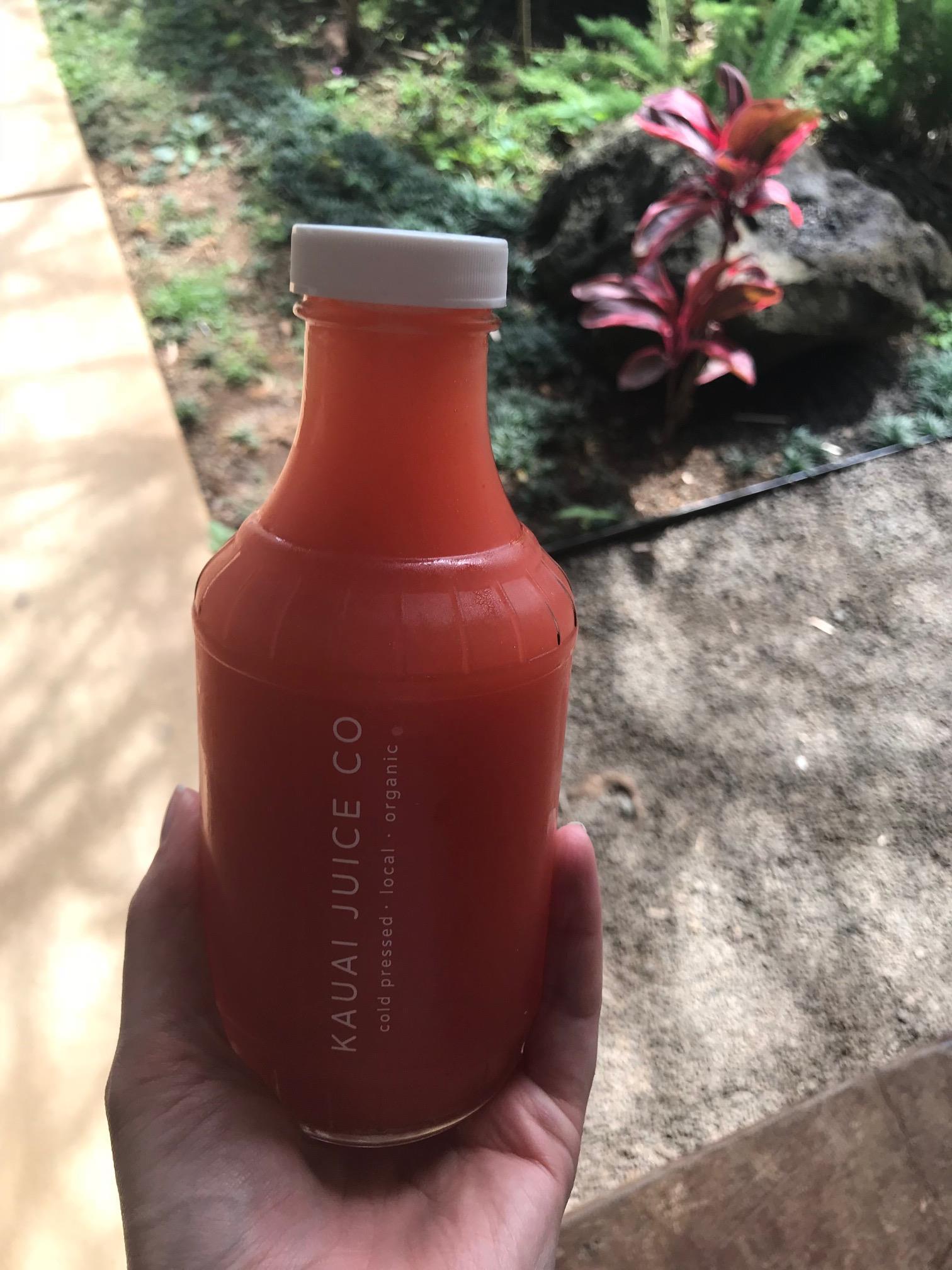 Next I headed towards the Napali Coast, which is 17 miles long and is known for its iconic mountainous shoreline that has been featured in movies such as Jurassic Park, South Pacific and Pirates of the Caribbean: On Stranger Tides.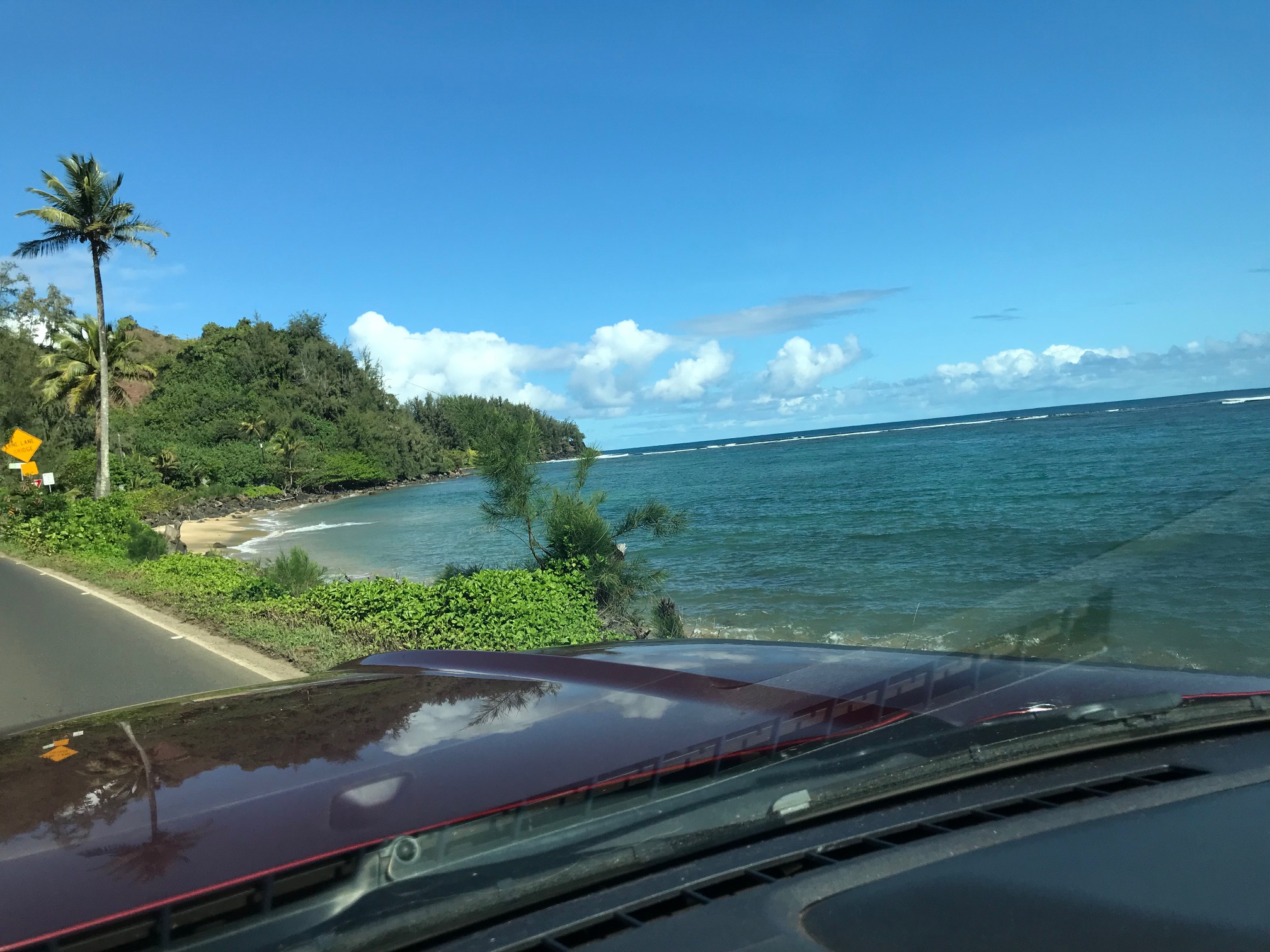 I passed through the town of Princeville and stopped at the Hanalei Valley Lookout that oversees the Wildlife Refuge.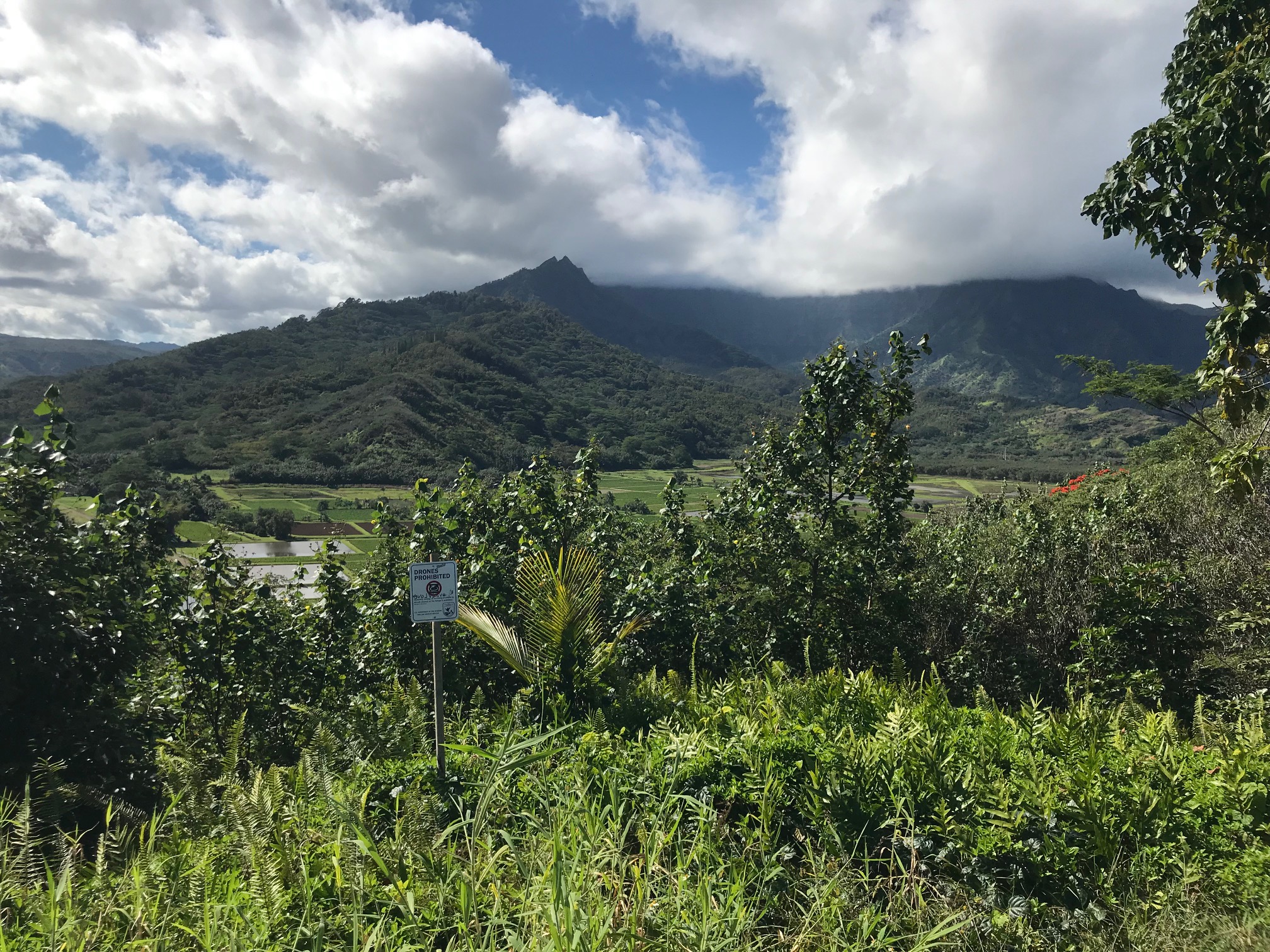 A short distance later I pulled over and took a gorgeous scenic photo of the Napali Coast.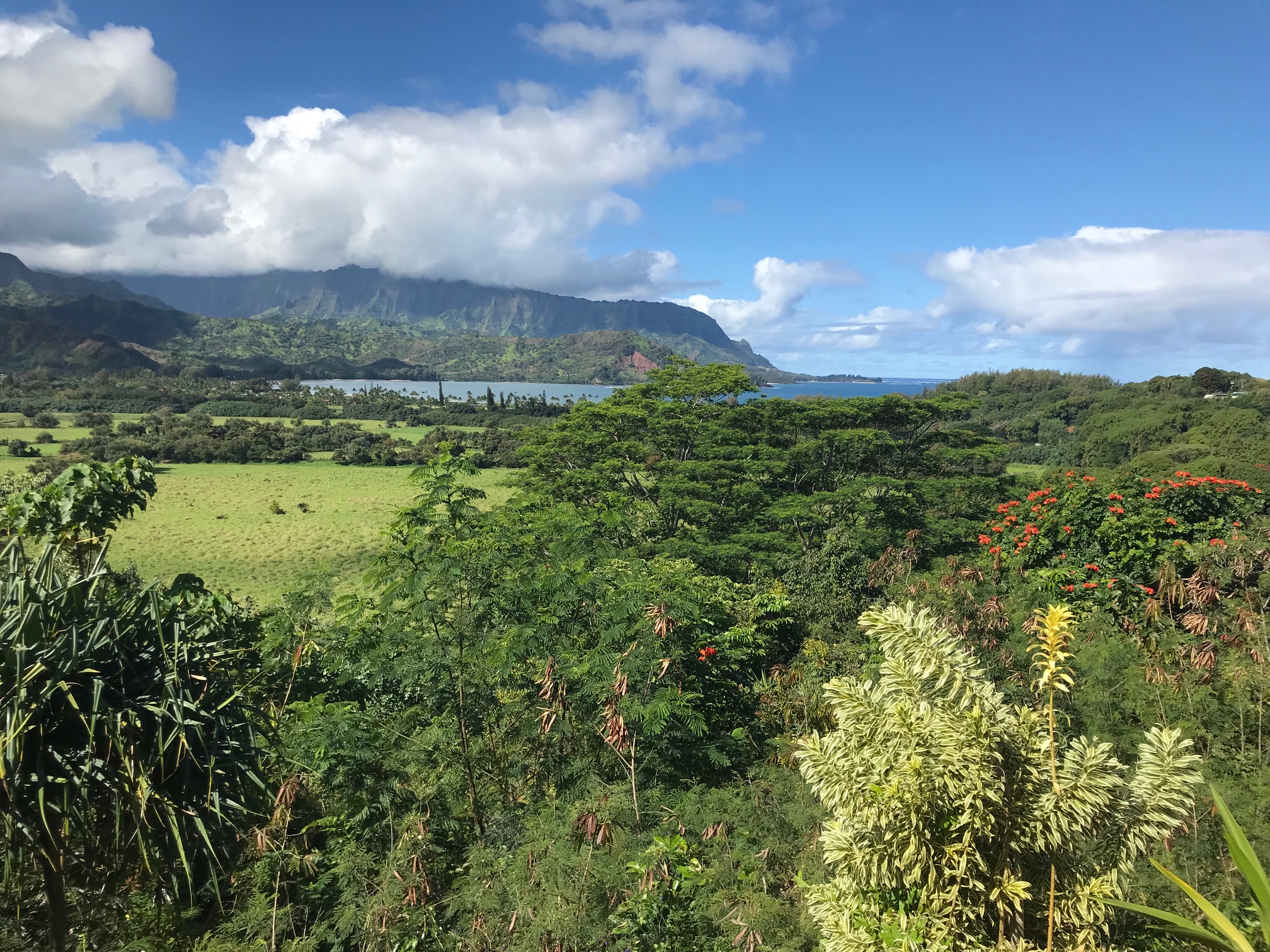 To get to the end of my voyage, I went through about 10 one lane bridges, one of which I swear I thought I was going to crash into someone because it was 2 separate parts on the way to Haena State Park.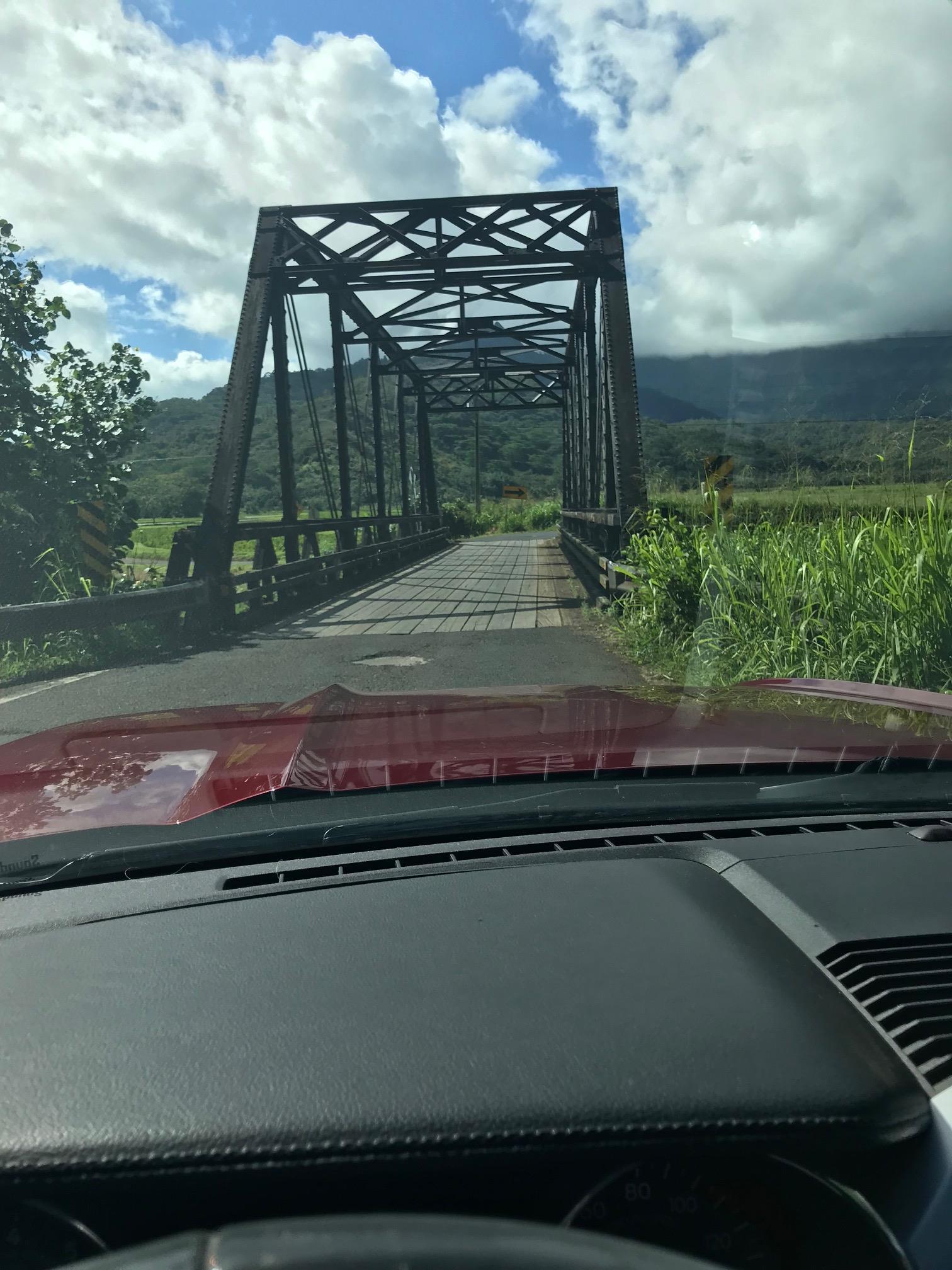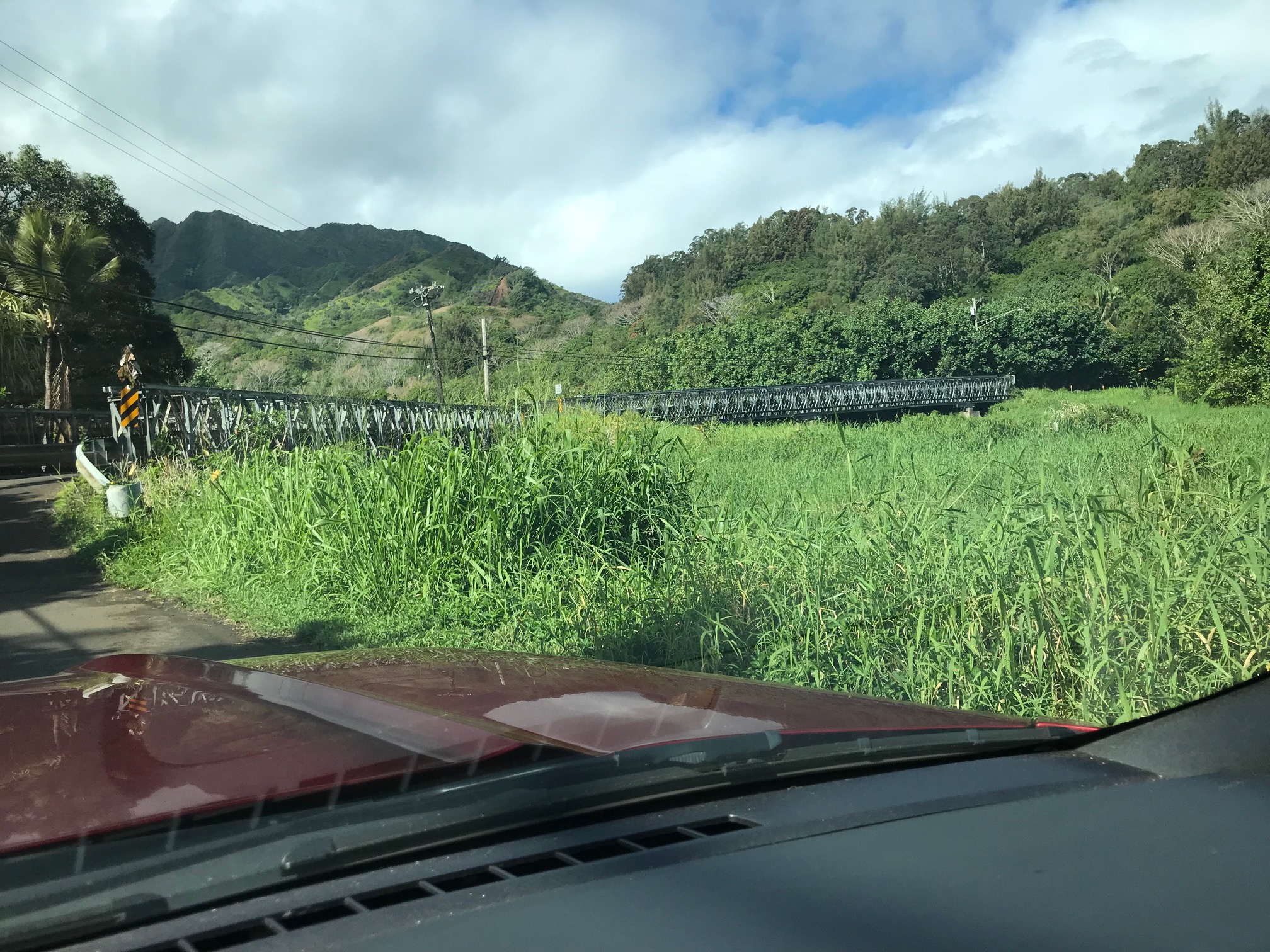 The park consists of viewing the wet caves that formed about 4,000 years ago, beach-related activities, shore fishing and hiking the Kalalau Trail, which is 22 miles round trip.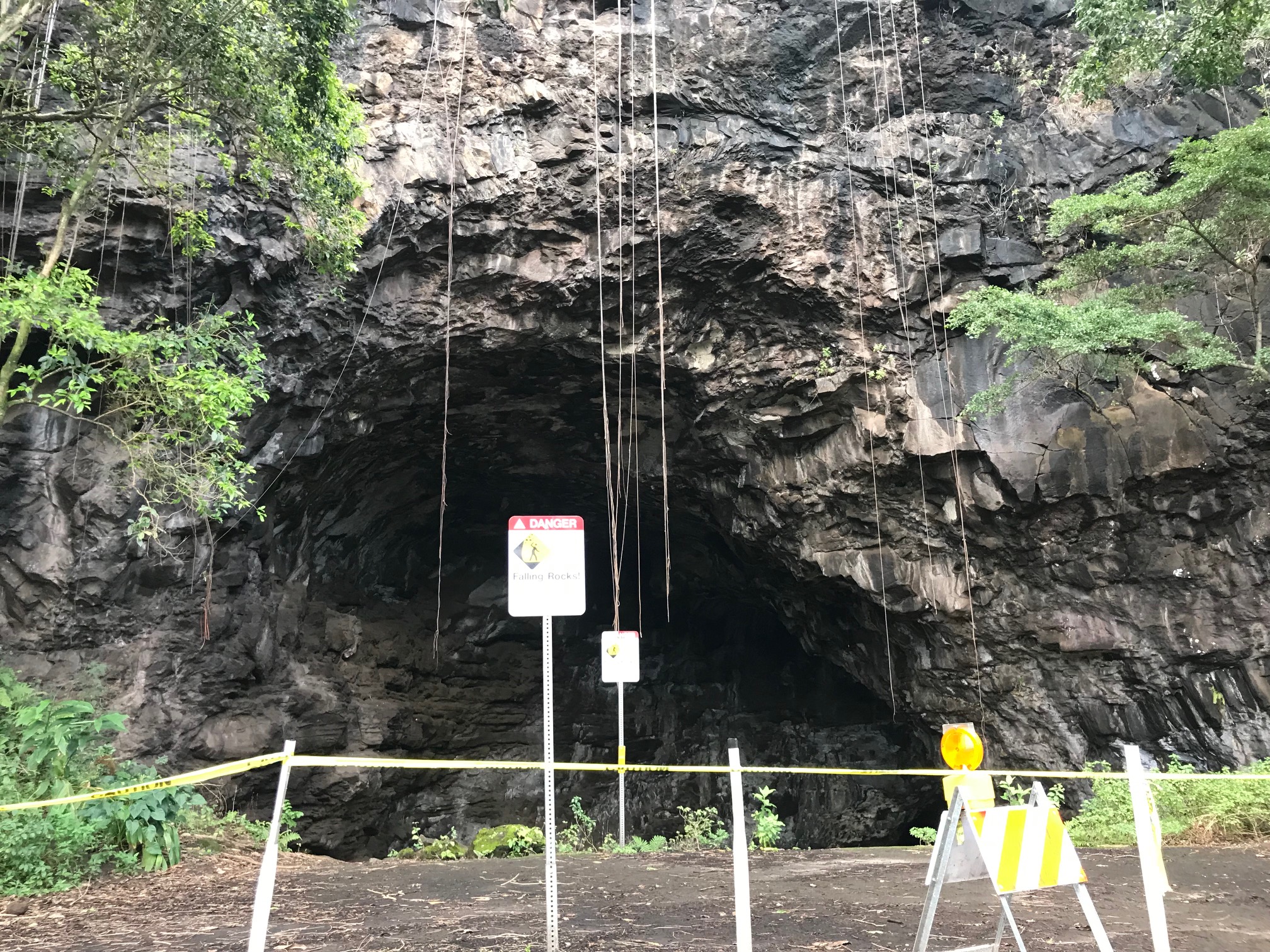 So, let's talk about an obstacle I ran into. First of all, I am not much of a hiker, so the hiking part wasn't an issue for me. What was an issue was the lack of parking. When it came to the wet caves, I went around twice to try and find parking and came up empty. My AirBnB host later told me that people get a very early start – like around 8 a.m. ish – to get a spot and hike/view the scenery. It wasn't a total loss because I had the helicopter tour that I took the next day and trust me, I didn't miss a beat!
On the way back I stopped in Princeville for something to eat. I decided to try Lotus Garden Chinese because they had this fresh Honey Walnut Shrimp ($14) that looked amazing…and it was.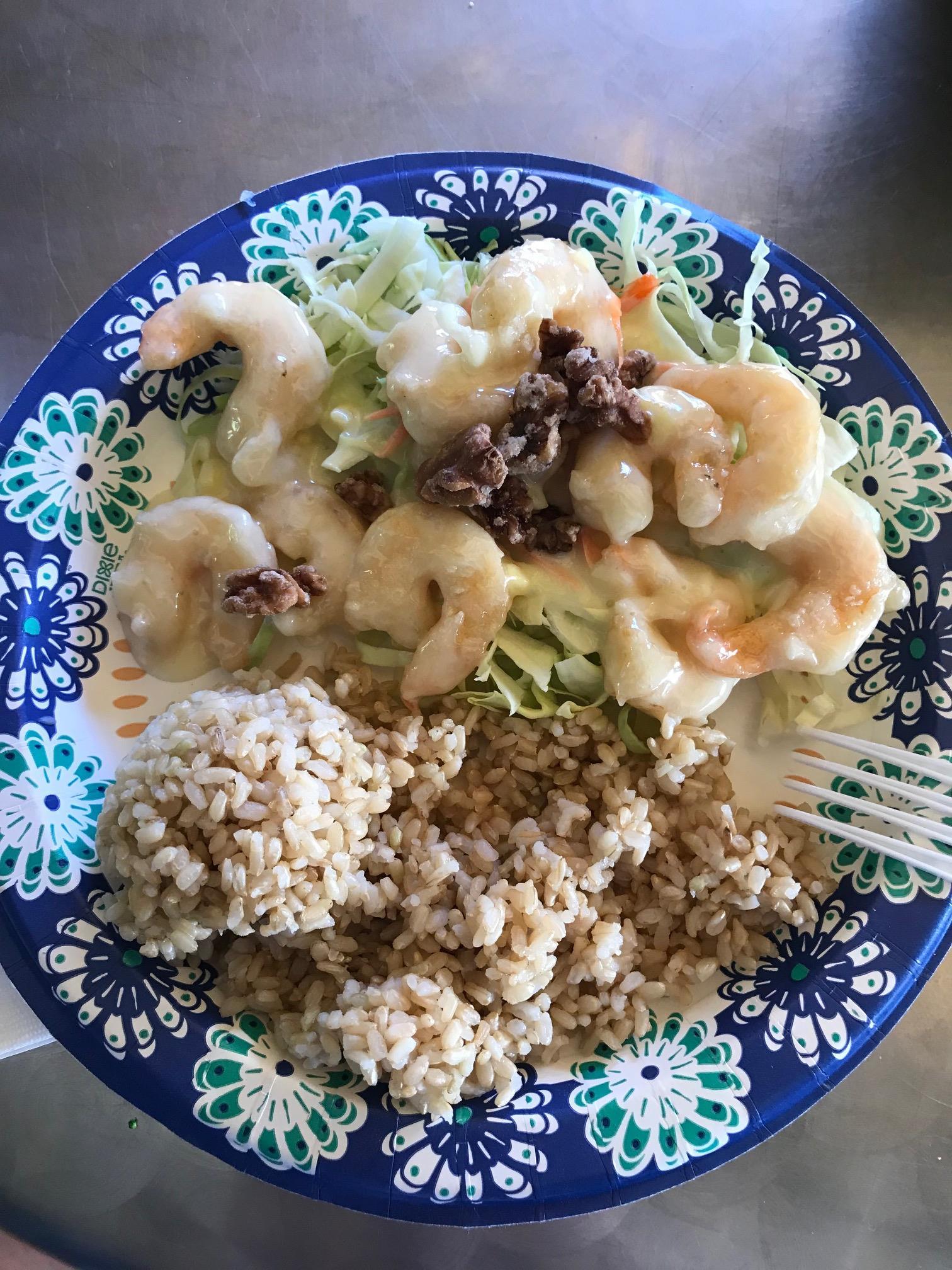 Something I wanted to do but couldn't because of again, lack of parking, was take the brisk hike to Queen's Bath, which is a natural tide pool with fish. This has been designated as a must stop on the island, so if you go, let me know how it is!
Next I made almost the 2 hour trip to the West Side of the island to visit Waimea Canyon, which is nicknamed "the Grand Canyon of the Pacific" with panoramic views. Something I should probably mention at this point was I was trying to fit in as much scenery as I could because I had 2 full days of sunlight. Sunday and Monday were cloudy and rainy according to the weather app, so that's why I was so go go go on Friday and Saturday.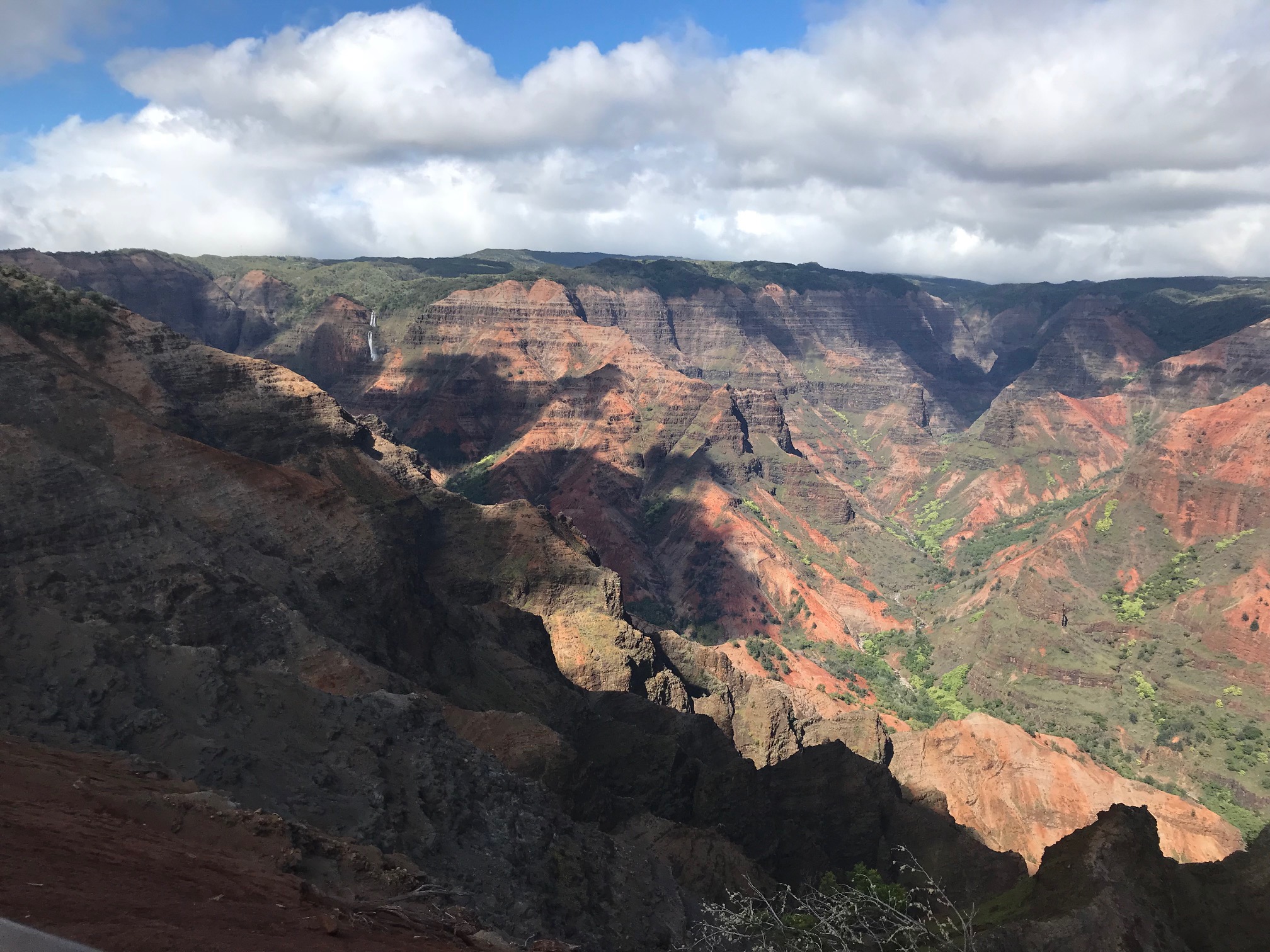 Driving up to Waimea Canyon reminded me of driving the mountains in the LA area, so it felt very natural for me. Once I got to the canyon, I don't even have words to describe it. Breathtaking? Amazing? Gorgeous? It literally blew my mind. There as even a waterfall flowing. You can view my Instagram page for a video.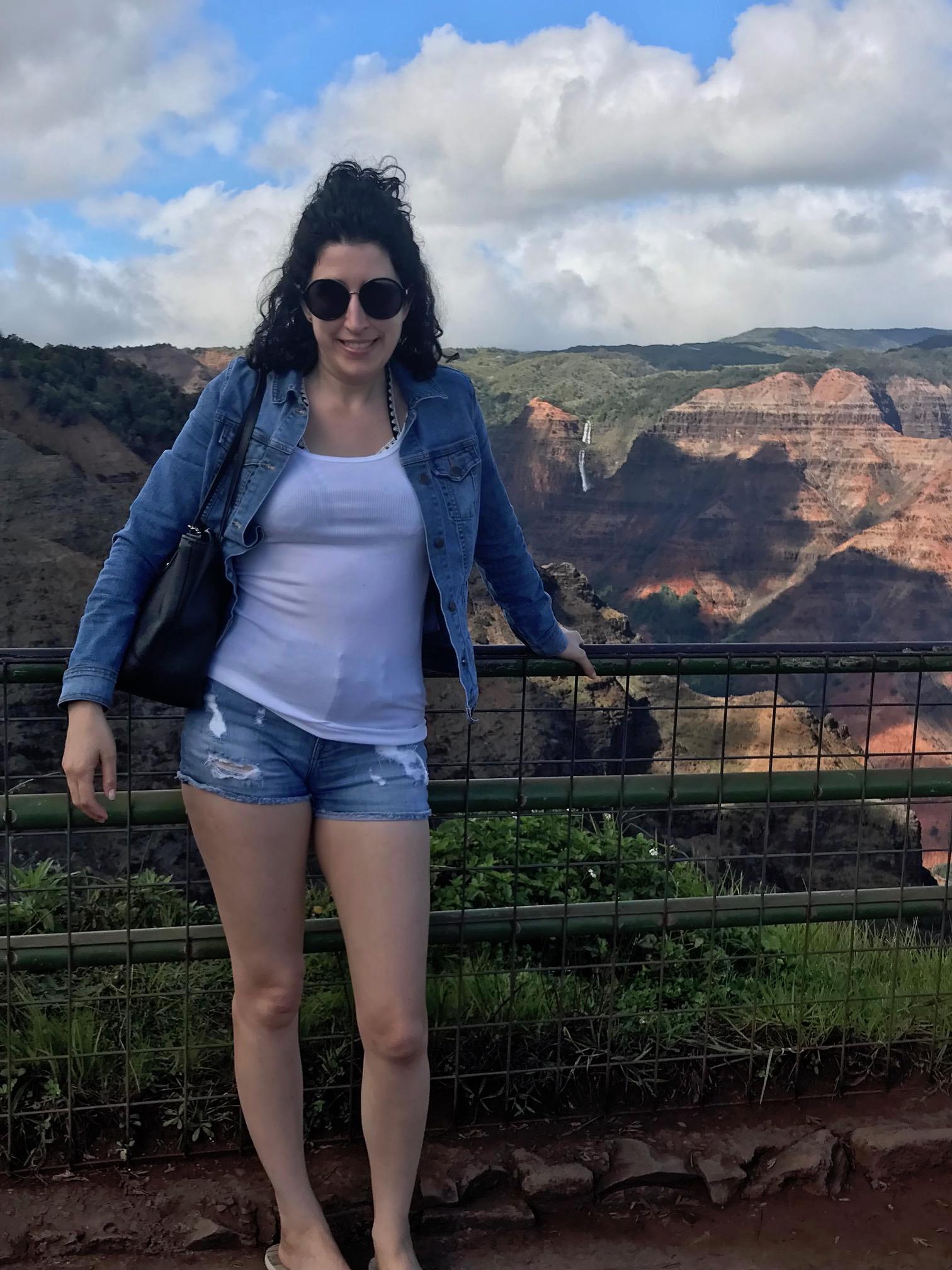 I made my way back down and headed towards Hanapepe, known for its art, to the Aloha Spice Company.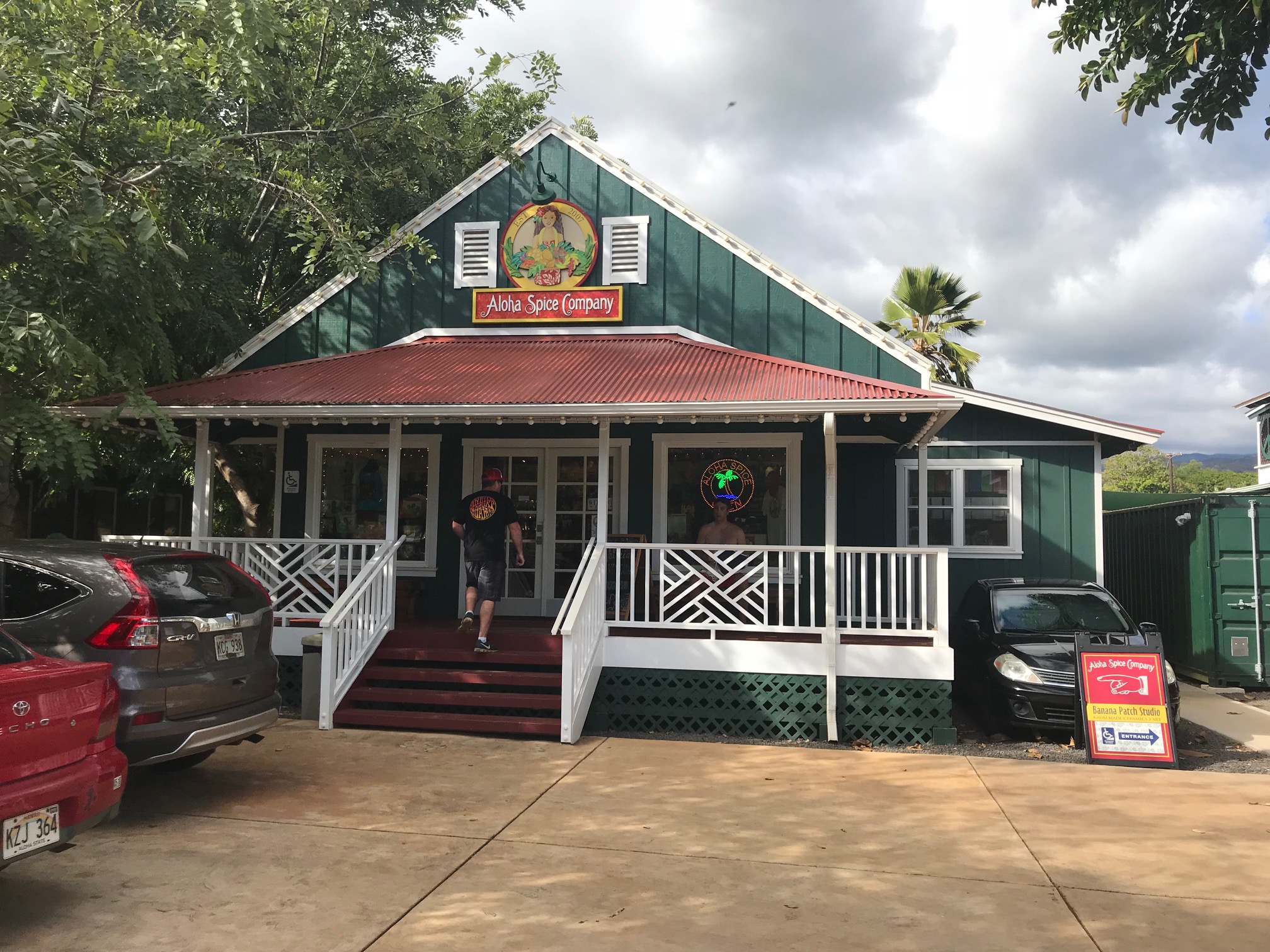 I had seen this brand at The Kauai Store in Kapaa and wanted to try all of their spices. I literally tried every single salt/rub/pepper in the store before I decided on the Black Lava Hawaiian Sea Salt ($5.95) and the Hawaiian Salt Blend Rub and Seasoning ($6.35).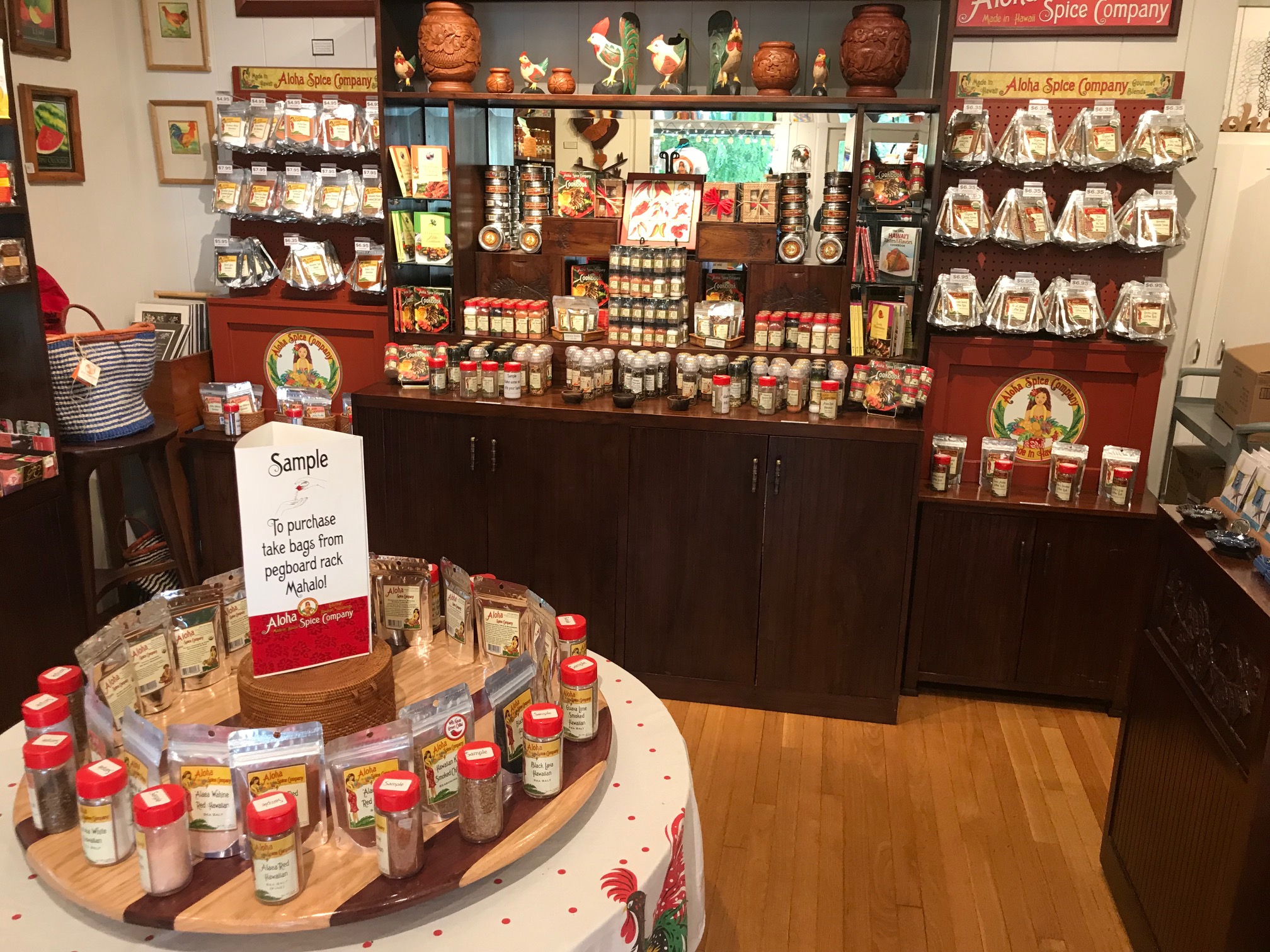 Next I went to coffee heaven at the Kauai Coffee Plantation in Kalaheo, which is the largest coffee farm in the U.S.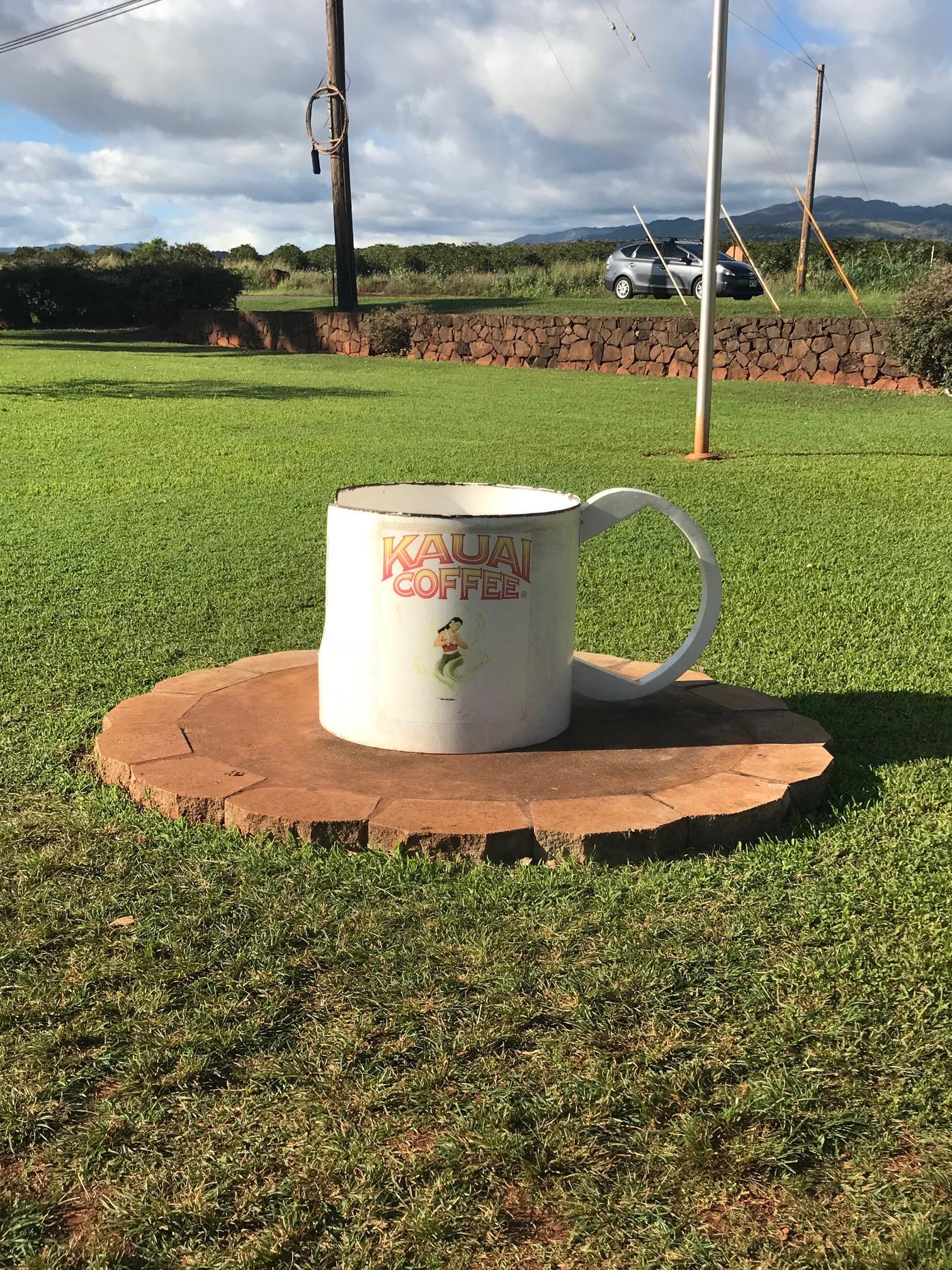 You can go on a free walking tour that takes about 20 minutes and learn how the coffee is made.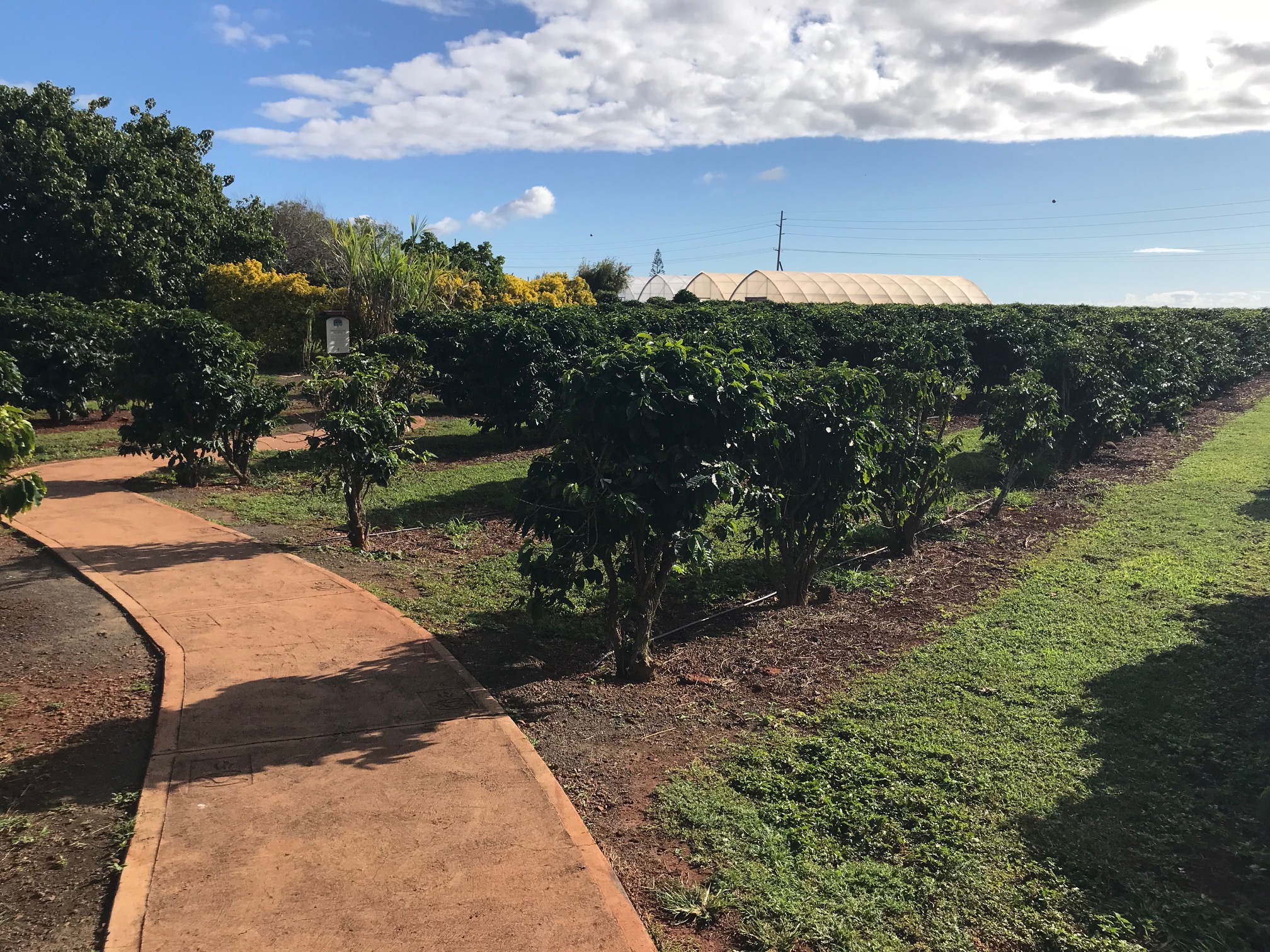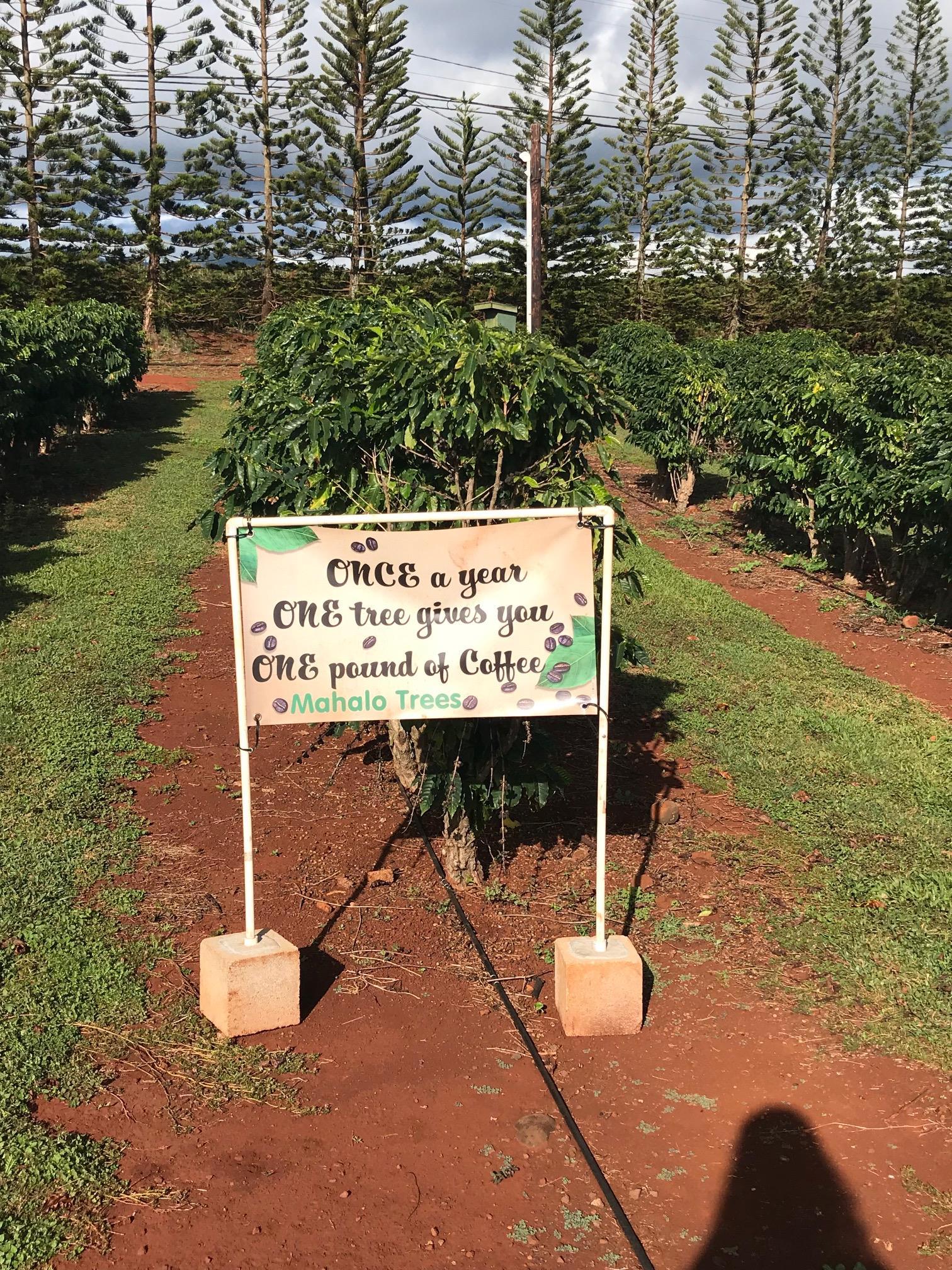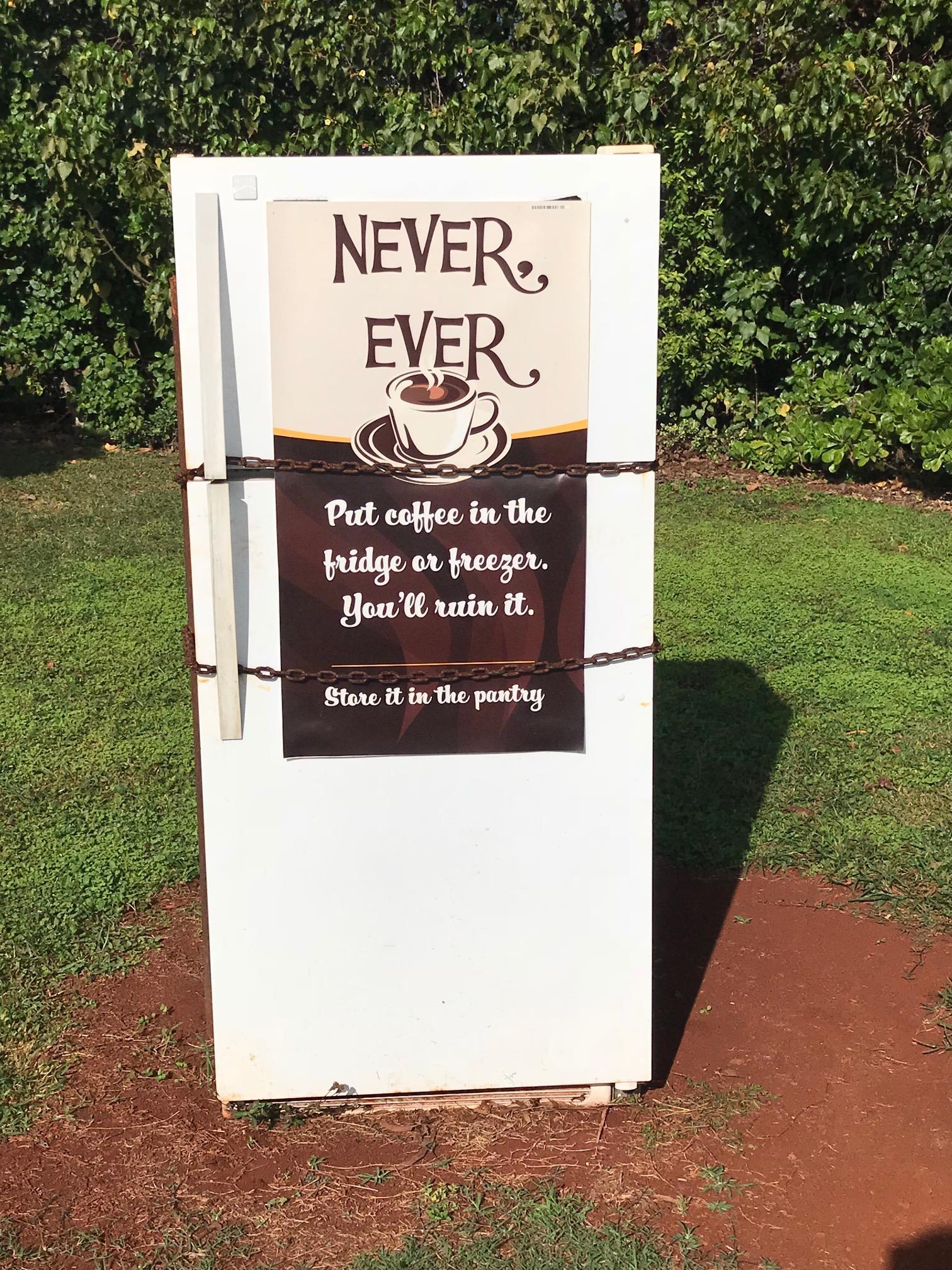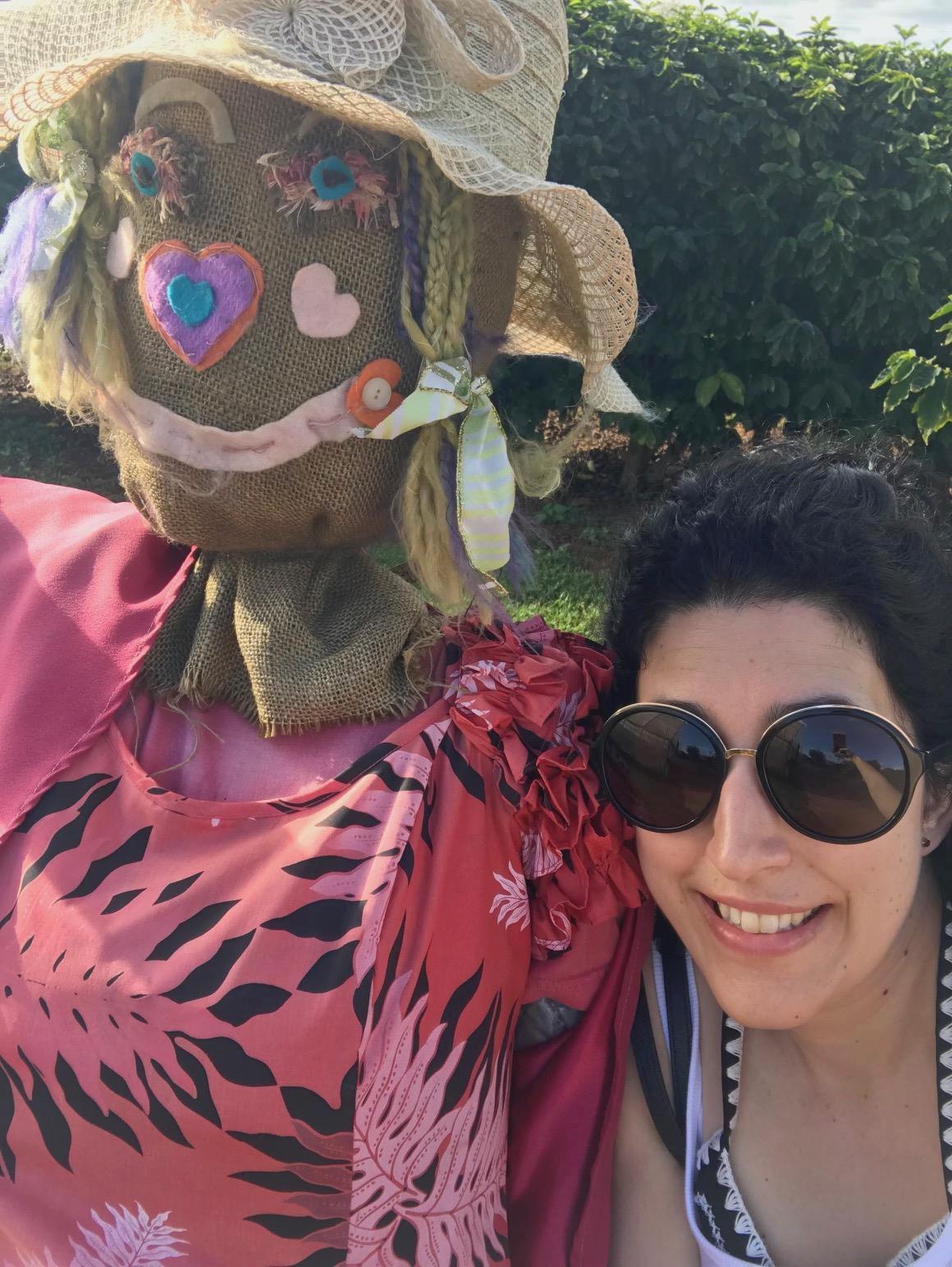 You can then sample every single coffee they have in the tasting area! I like flavored coffee and my favorite was the Banana Nut Cream.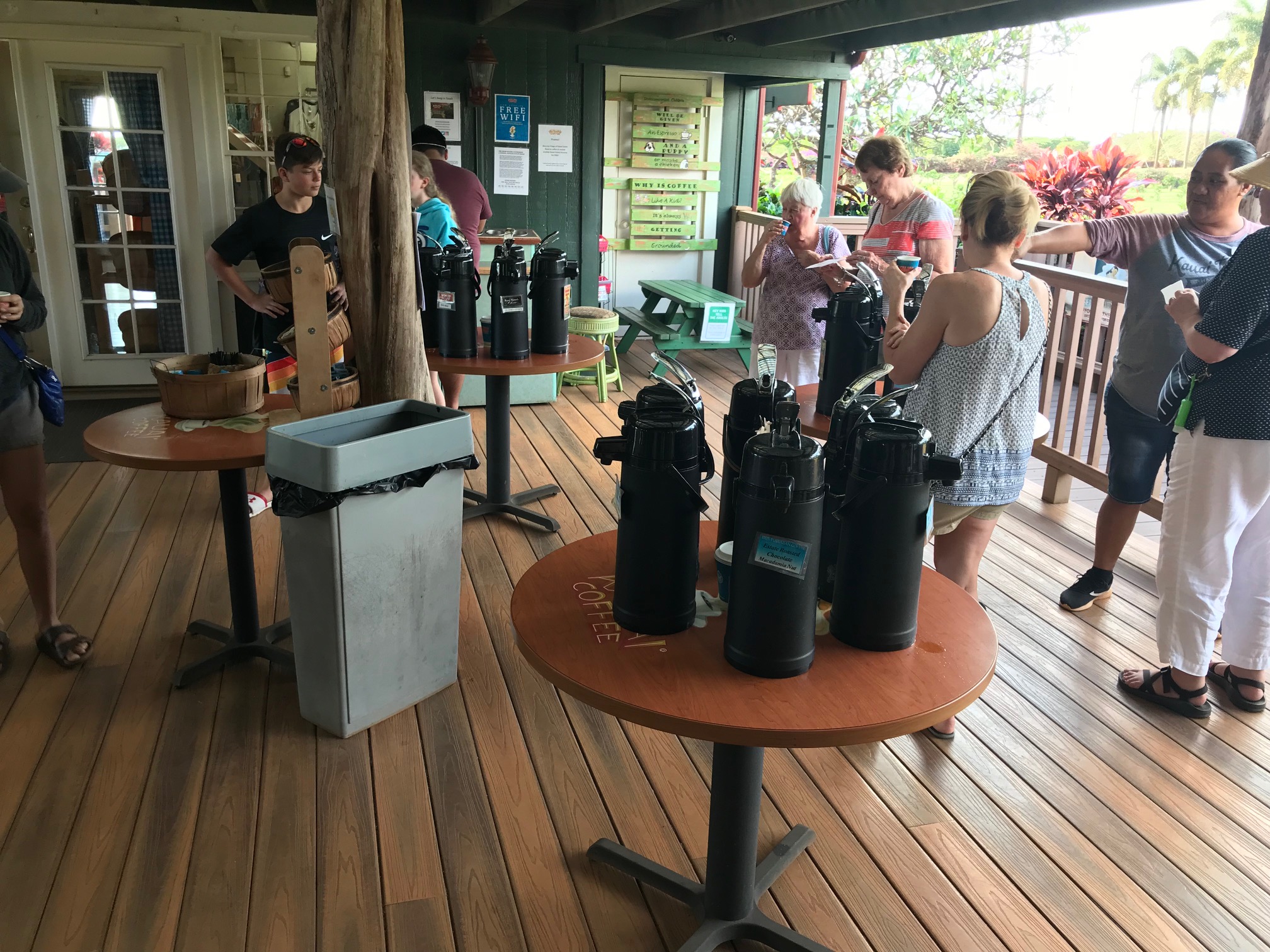 I headed back towards Eleele and stopped at the Kauai Chocolate Company. The chocolate maker convinced me to try and buy their signature chocolate, the Opihi, which is a mini Guava cookie by Kauai Kookie, a dollop of caramel and a macadamia nut covered in delicious Kauai Chocolate.
My journey for the day ended at Kauai Island Brewery across the street from the chocolate company. I ordered myself a beer flight and a Kauai Beef Burger ($13.95), make sure you try it with the brewery's signature IPA mustard!
See how productive my day was? Time for bed!
Day 3 – Saturday, February 17
I woke up at 7 a.m. and guess what? I actually decided to straighten my hair, I just can't stand to have it curly and not as soft feeling. It stayed straight the whole day, I was shocked!
This was the day that I went on my Island Helicopters tour, so I was incredibly excited! I started my day heading over to Opaekaa Falls in Wailua and shot some cool video of it. You can view it on my Instagram page.
I also took a scenic view of the Wailua River just across from the falls.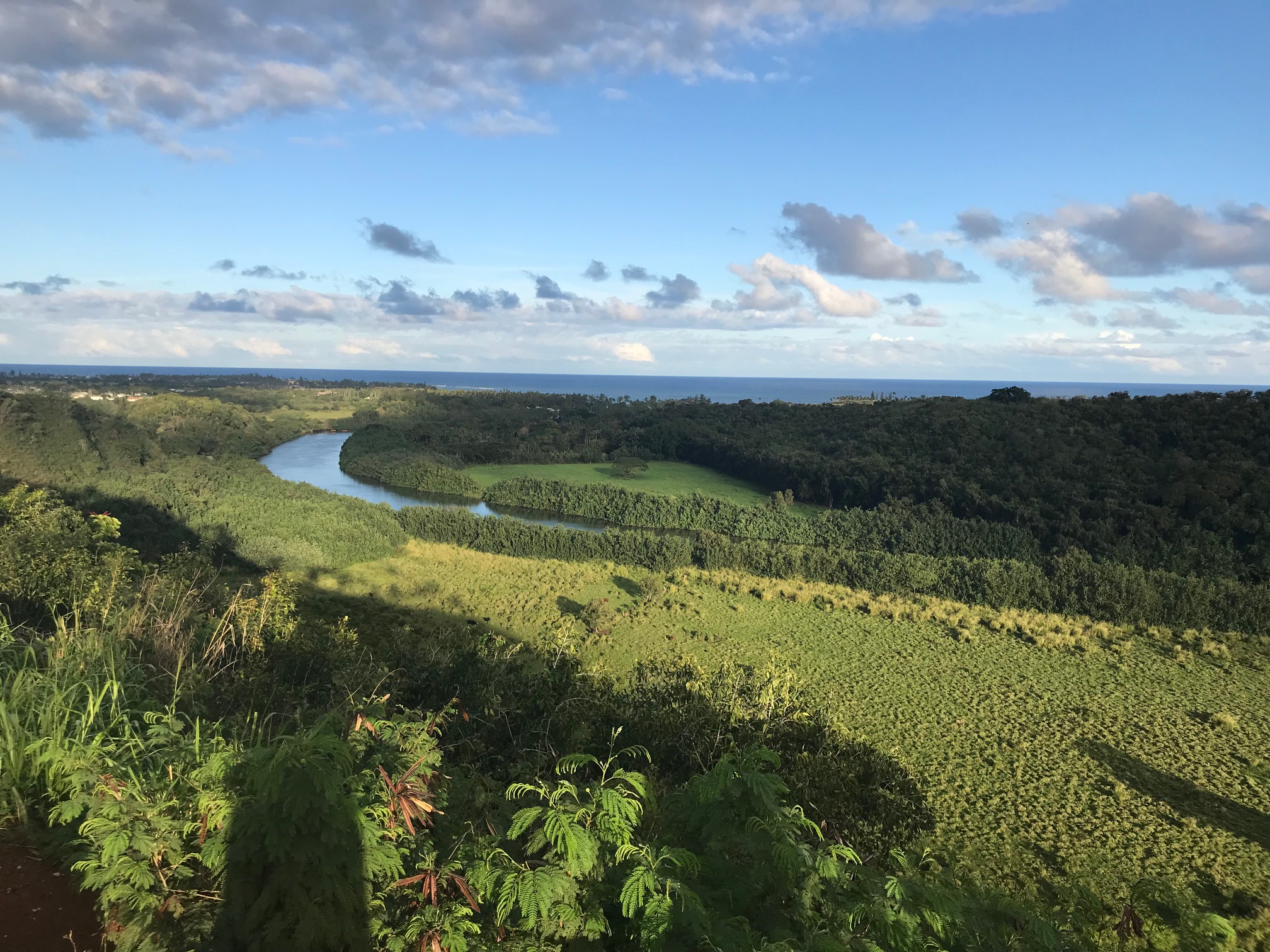 I then headed towards Lihue and stopped at Ha Coffee Bar. It was rated as one of the best coffee bars on the island and they roast their own coffee. I got myself a Dirty Chai and an everything bagel with sun dried tomato cream cheese. I learned that they make their own chai, it was absolutely perfect and the second best dirty chai I have had since my coffee shop near my workplace.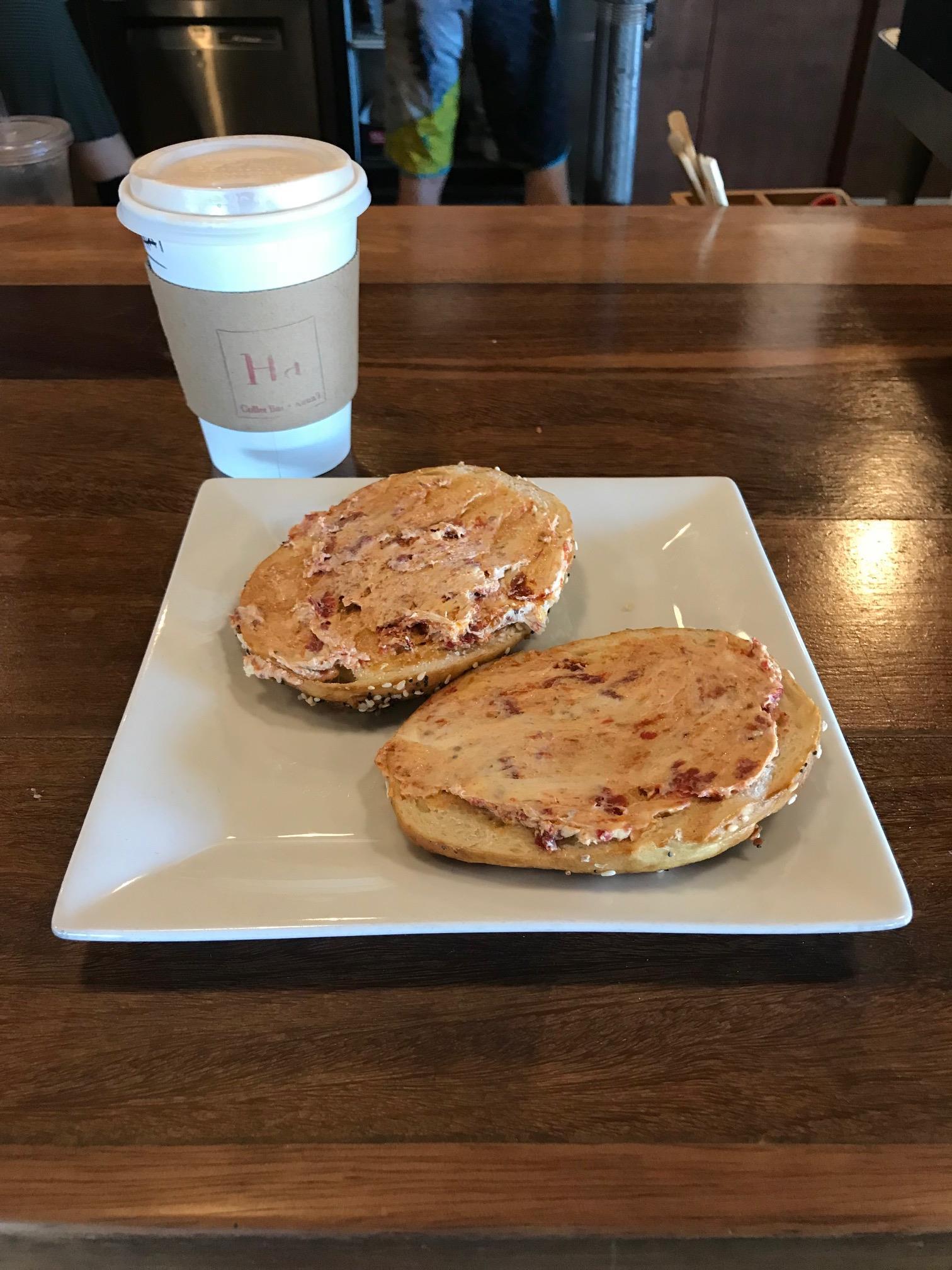 Next I did my favorite part of the whole entire trip: the helicopter tour. This is an absolute, hands down, spend the money thing to do in Kauai. You are a fool if you don't! If you wonder why you exist on this earth and what God has created, this tour will make you a believer.
The reason I chose this company out of the many others was because it was more affordable and it went to the same destinations and had the same amount of flight time as the other helicopter tour companies. I paid $182 in the end for the 55 minute Grand Kauai tour and ended up sitting in the front right next to the pilot (the helicopter held 7 people total, including the pilot).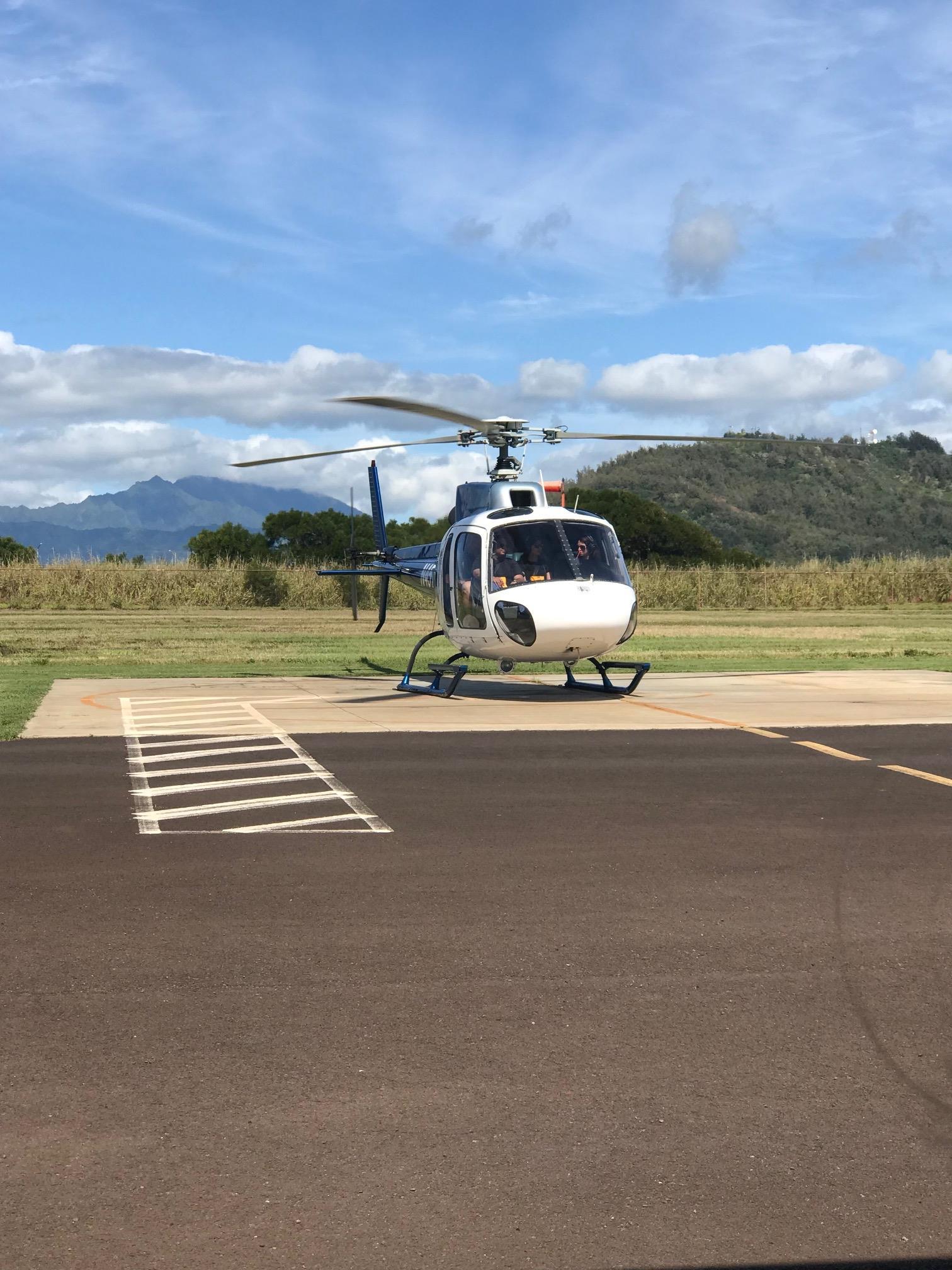 I got so much amazing video it is not even funny, you can check them out on my Instagram page. The pilot took us to the Nawiliwili Harbor, Kauai Marriot Resort, Hanapepe Valley, which is known for its fantastic rainbows, the 400 foot high Manawaiopuna Falls made famous in "Jurassic Park," Olokele Canyon, which is the gateway to the "Grand Canyon of the Pacific" in Waimea, NaPali Coast, Bali Hai and Lumahai Beach, made famous in the movie South Pacific, Hanalei Bay and Valley with a view of Princeville Resort, and inside the crater of Mt. Waialeale volcano where waterfalls cascade thousands of feet to the valley below.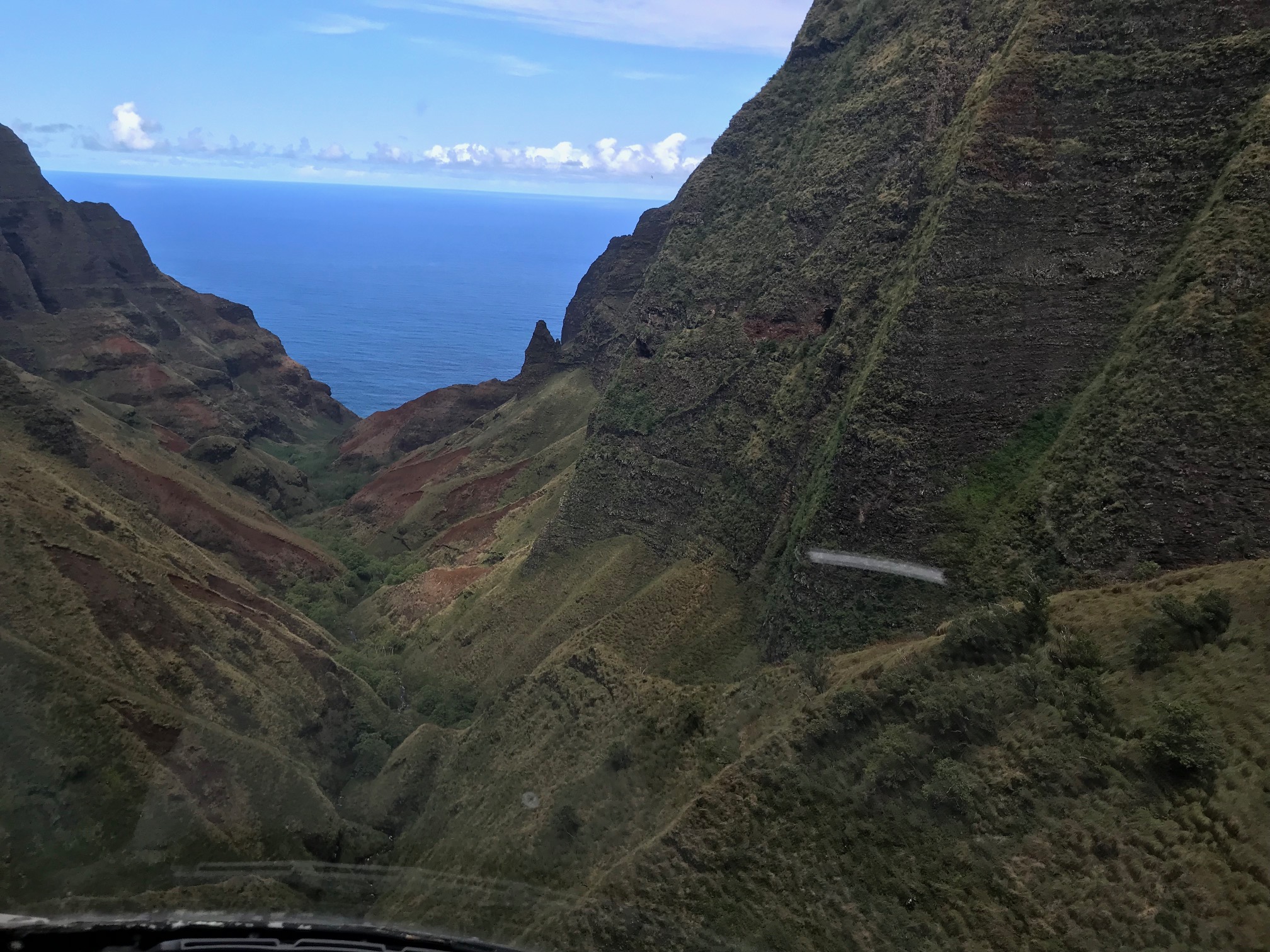 When the flight was done I felt a bit dizzy, so I had so water and relaxed for about 30 minutes before I made my way over to the Kauai Plantation Railway in Kilohana, a 104-acre visitor destination, including an agricultural park, Plantation Railway, Gaylord's Restaurant & Mahikō Lounge, Lu'au Kalamaku, Koloa Rum Company and shopping.
The 40 minute train ride cost $19 and took us around the whole plantation. There were so many fruits and vegetables growing, from apple bananas and coconuts to avocados and macadamia nuts!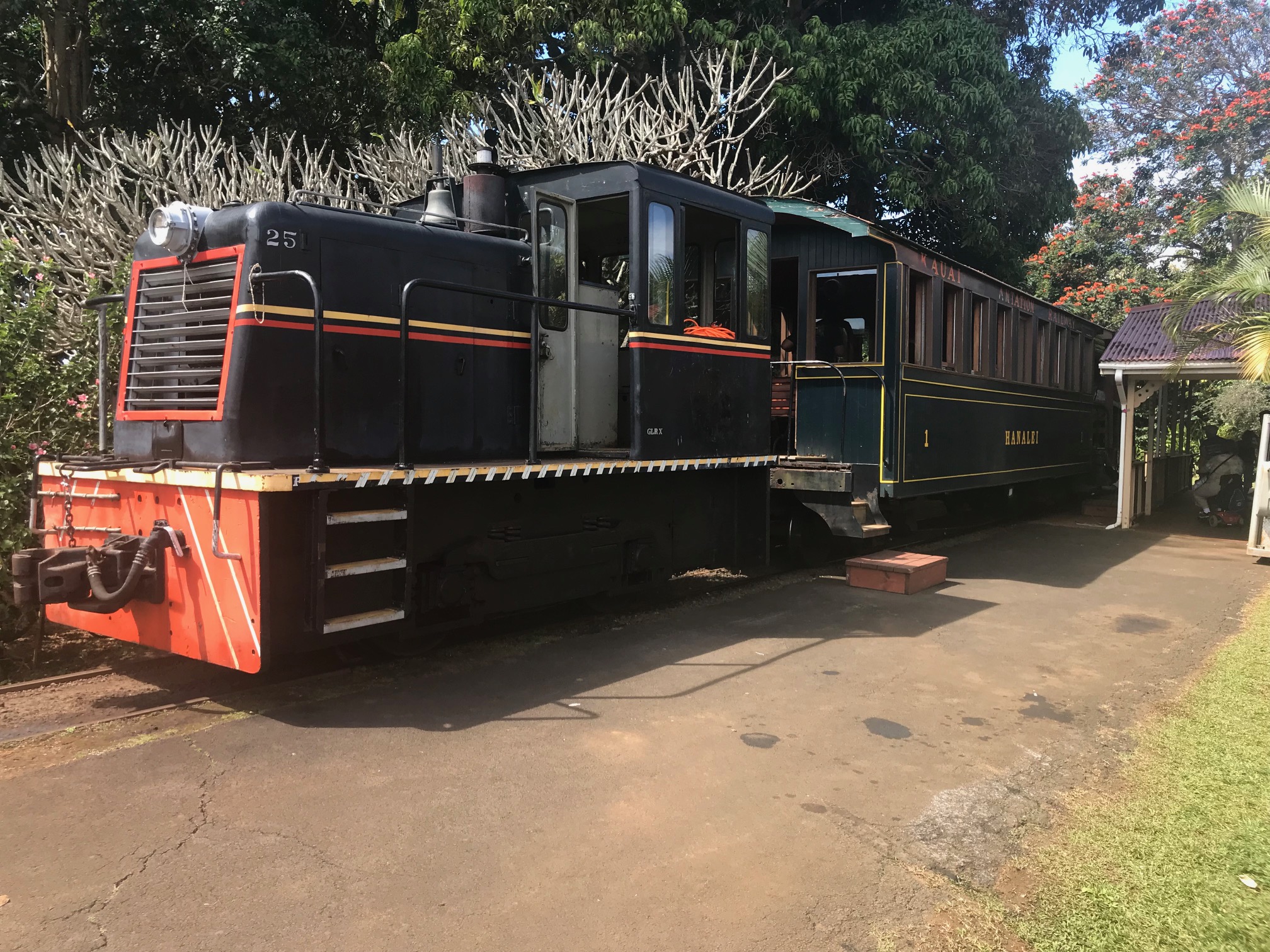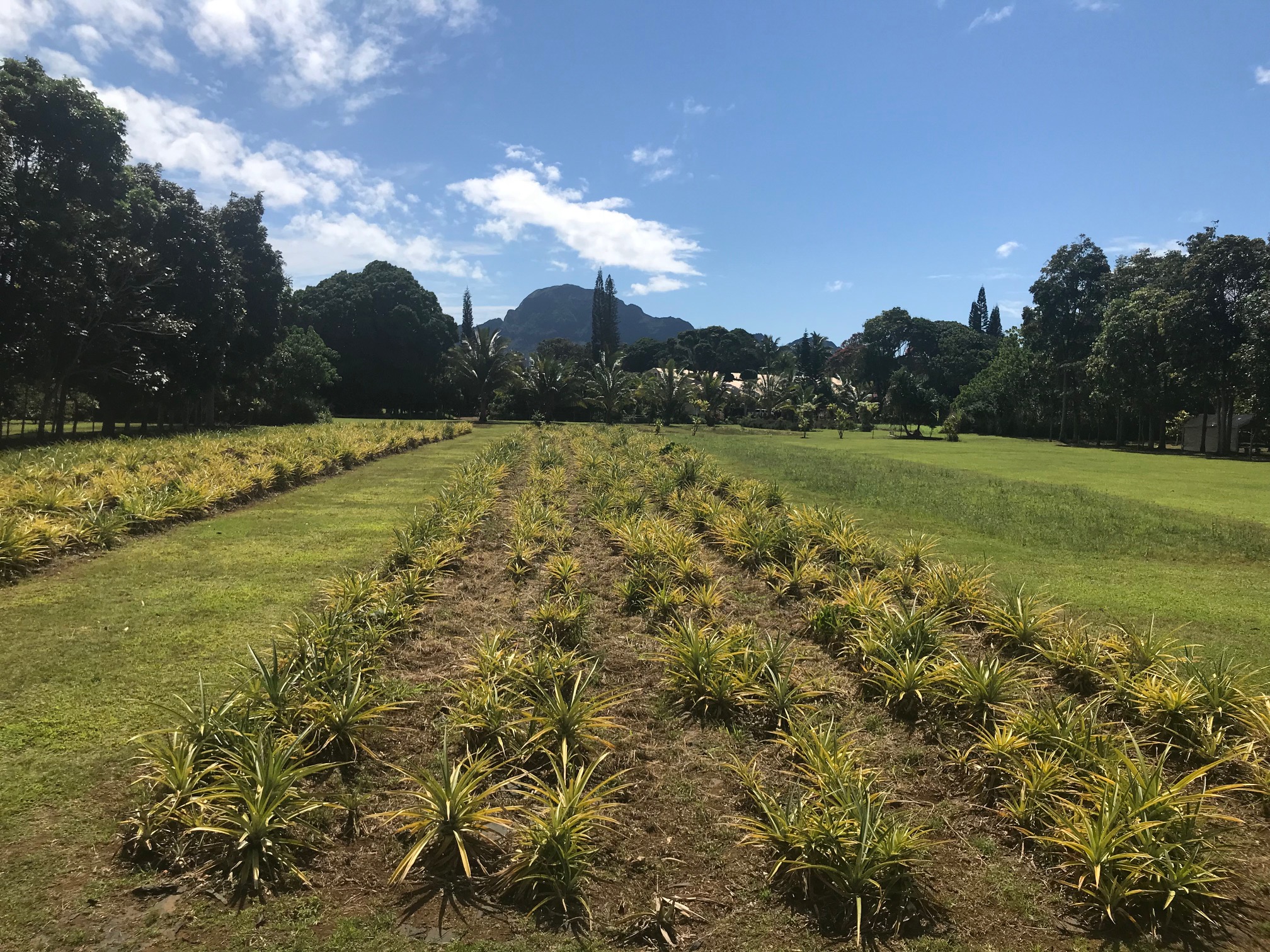 We also had the opportunity to stop and feed some of the wild pigs, goats, a donkey, roosters (of course!), horses and bulls bread. There was this teeny, tiny adorable baby pig, it was so cute!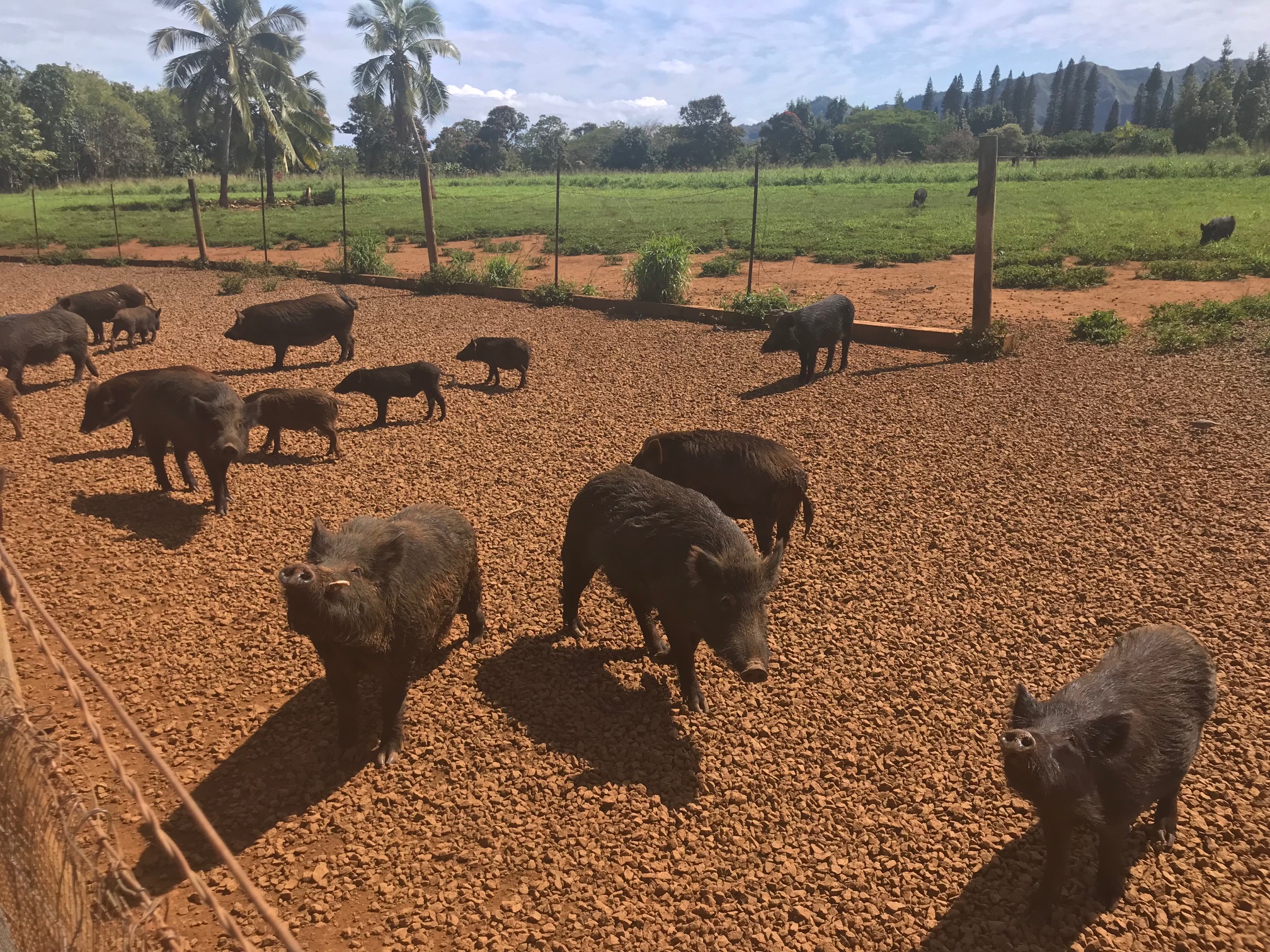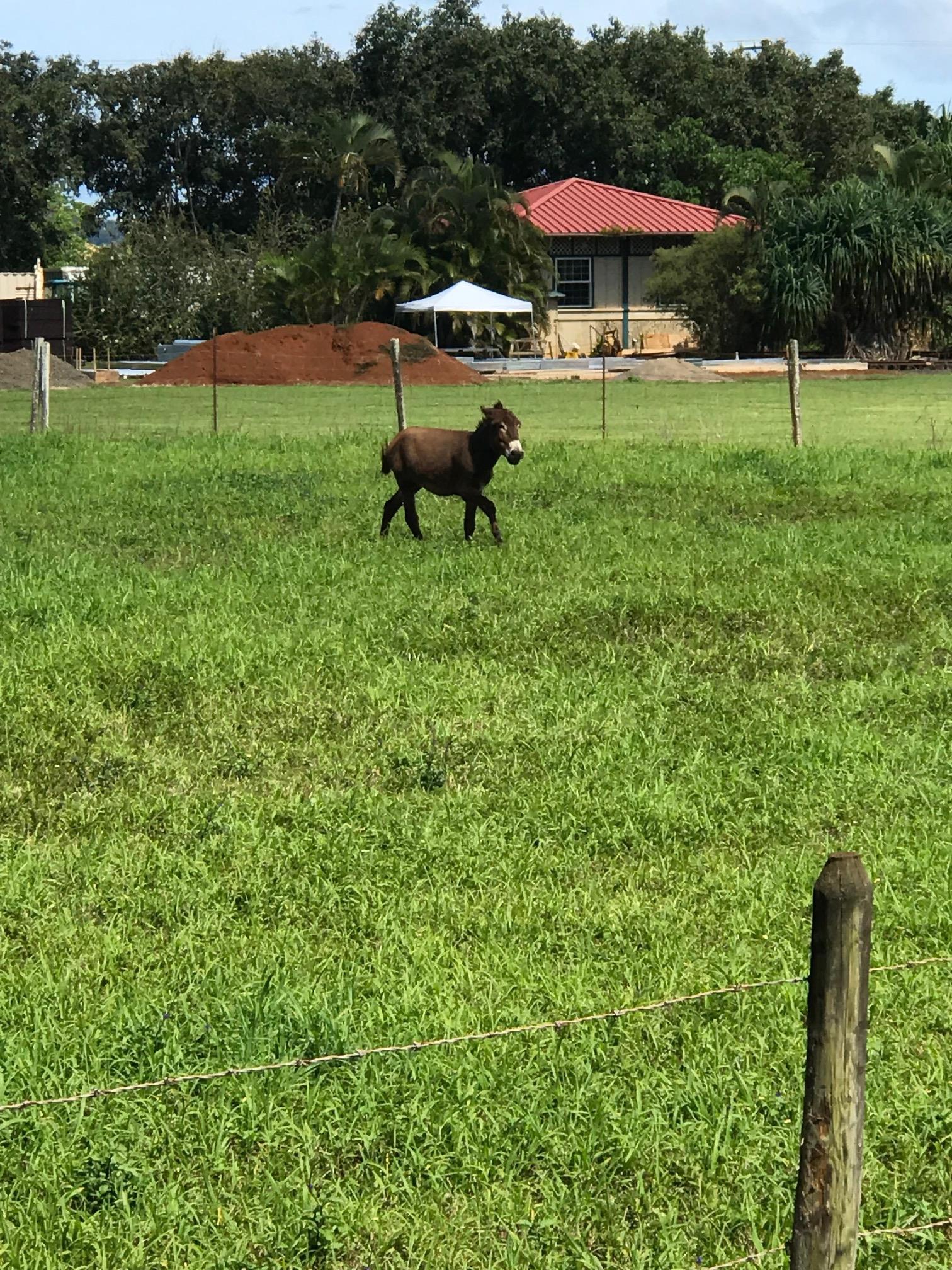 I then went to the free rum tasting (that's right, free!) at the Koloa Rum Company. The tastings run every half hour and you need to sign up in the gift shop next door to the tasting room.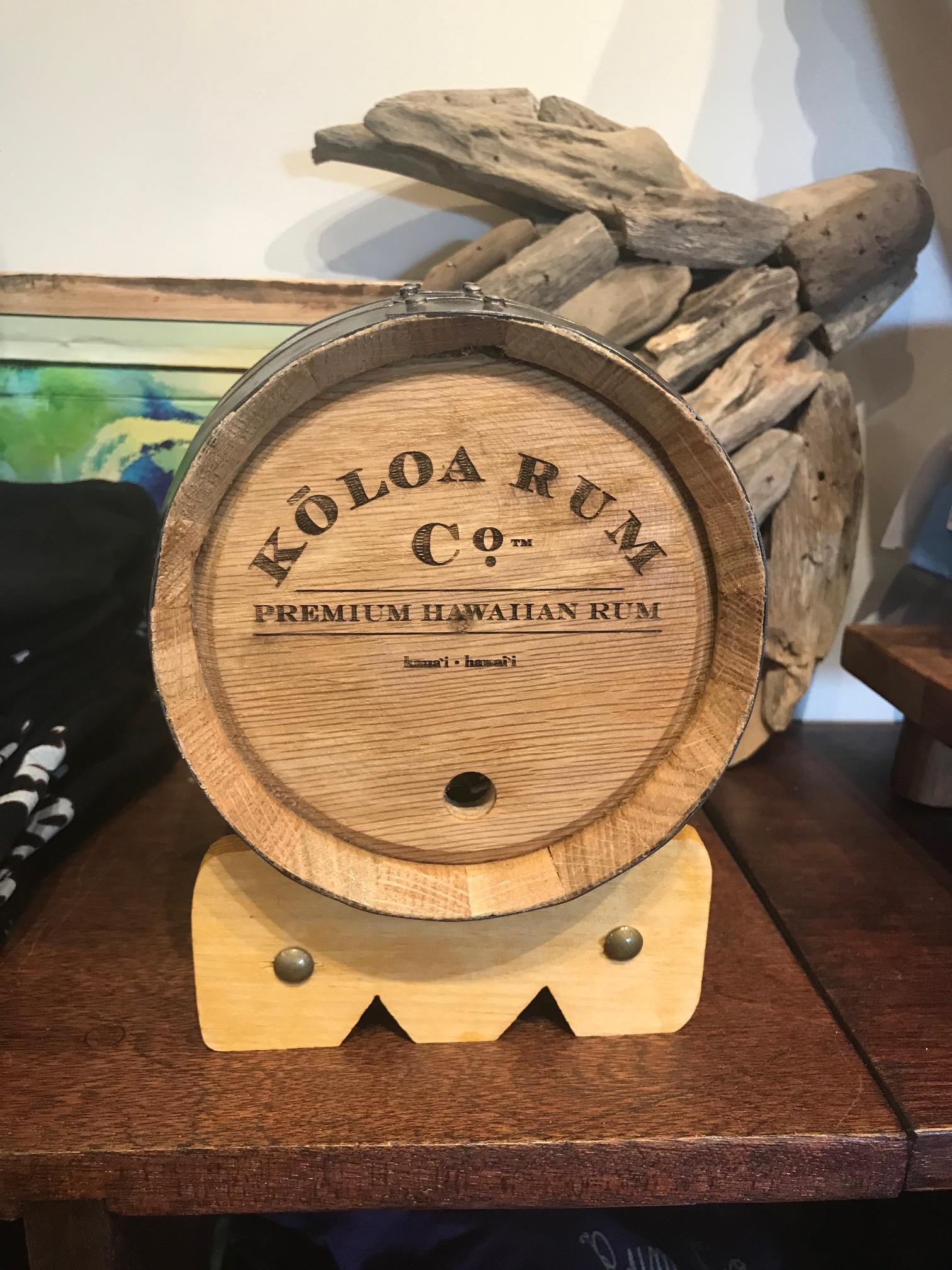 The tasting itself lasted 25 minutes and we had the opportunity to sample the Dark, Spiced and Passion Fruit flavors. The spiced rum was definitely my favorite and I learned that it is sold near my liquor store in California. The tasting server recommended having it with egg nog at Christmas! We finished off the tasting with a bite sized piece of rum cake…yum yum!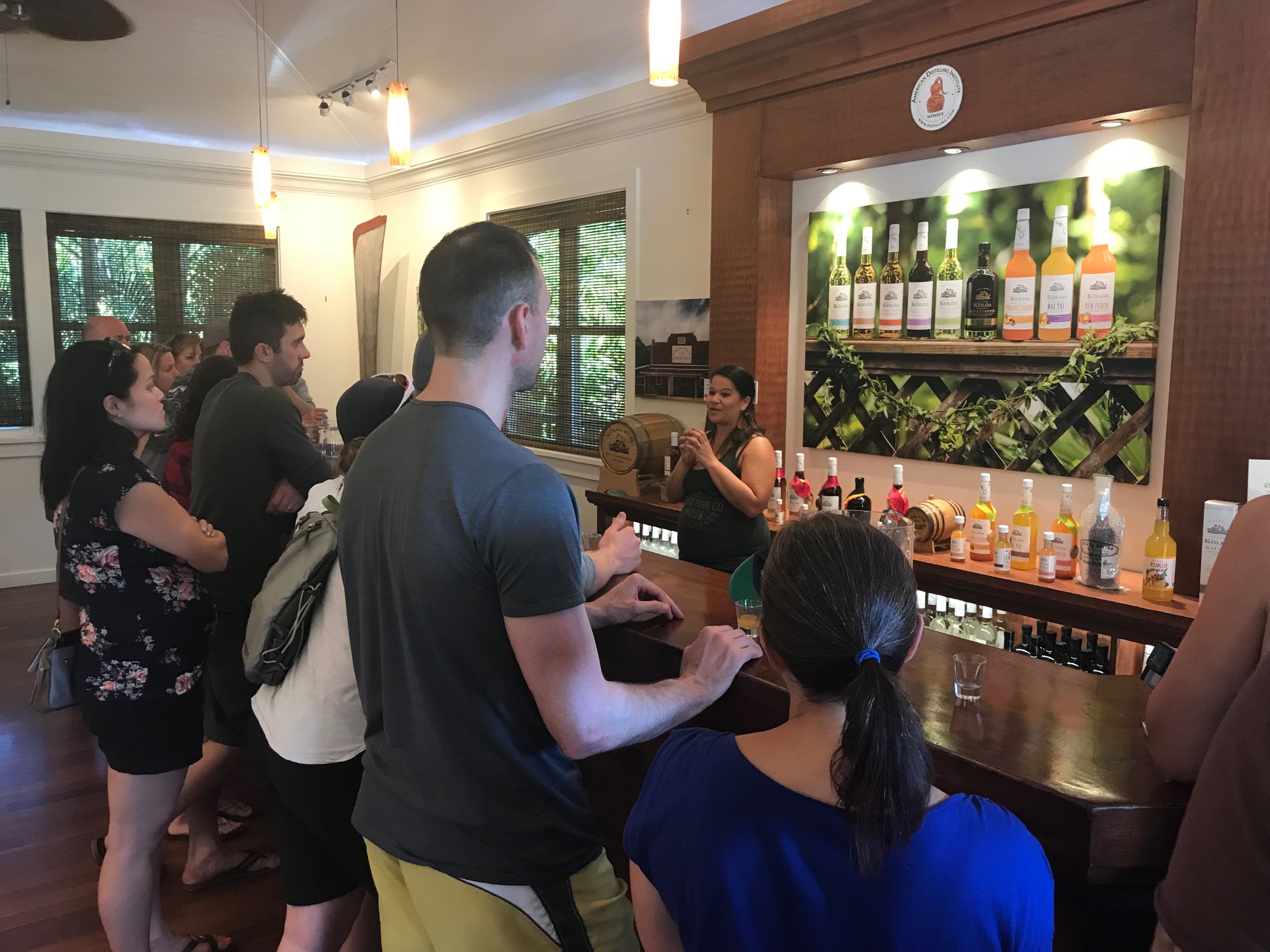 I bought myself a Koala Rum shirt and shot glass as souvenirs in the gift shop when I was finished.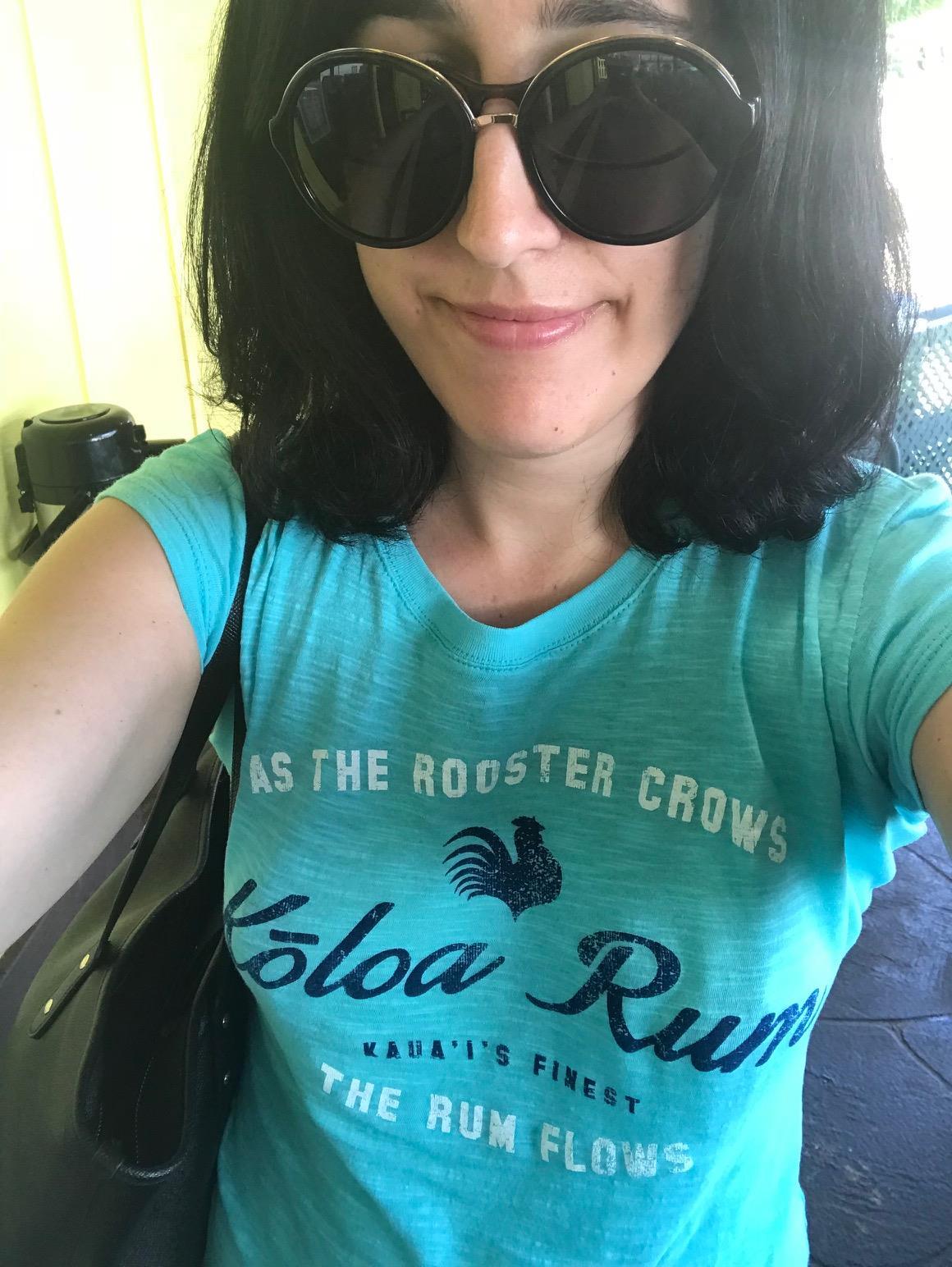 The last stops of my day I made my way over to Poipu Beach Park on the South Shore where it is known for endangered Hawaiian monk seals. I have to admit, I didn't see any, but the beach was also once named "America's Best Beach" by the Travel Channel. I then headed over to the famous Spouting Horn, which is a blowhole just down the way from the beach. The spouts of water can sometimes reach 50 feet into the air! You can check out my Instagram page for the video.
I ended my day by eating at Merriman's Fish House in The Shops at Kukuiula in Koloa. They were having a Happy Hour, so I took full advantage. I had Merriman's Original Mai Tai ($8) with Lahaina Rum, Orgeat and Honey-Lilikoi Foam topped with a sliced pineapple, best Mai Tai I have ever had in my life!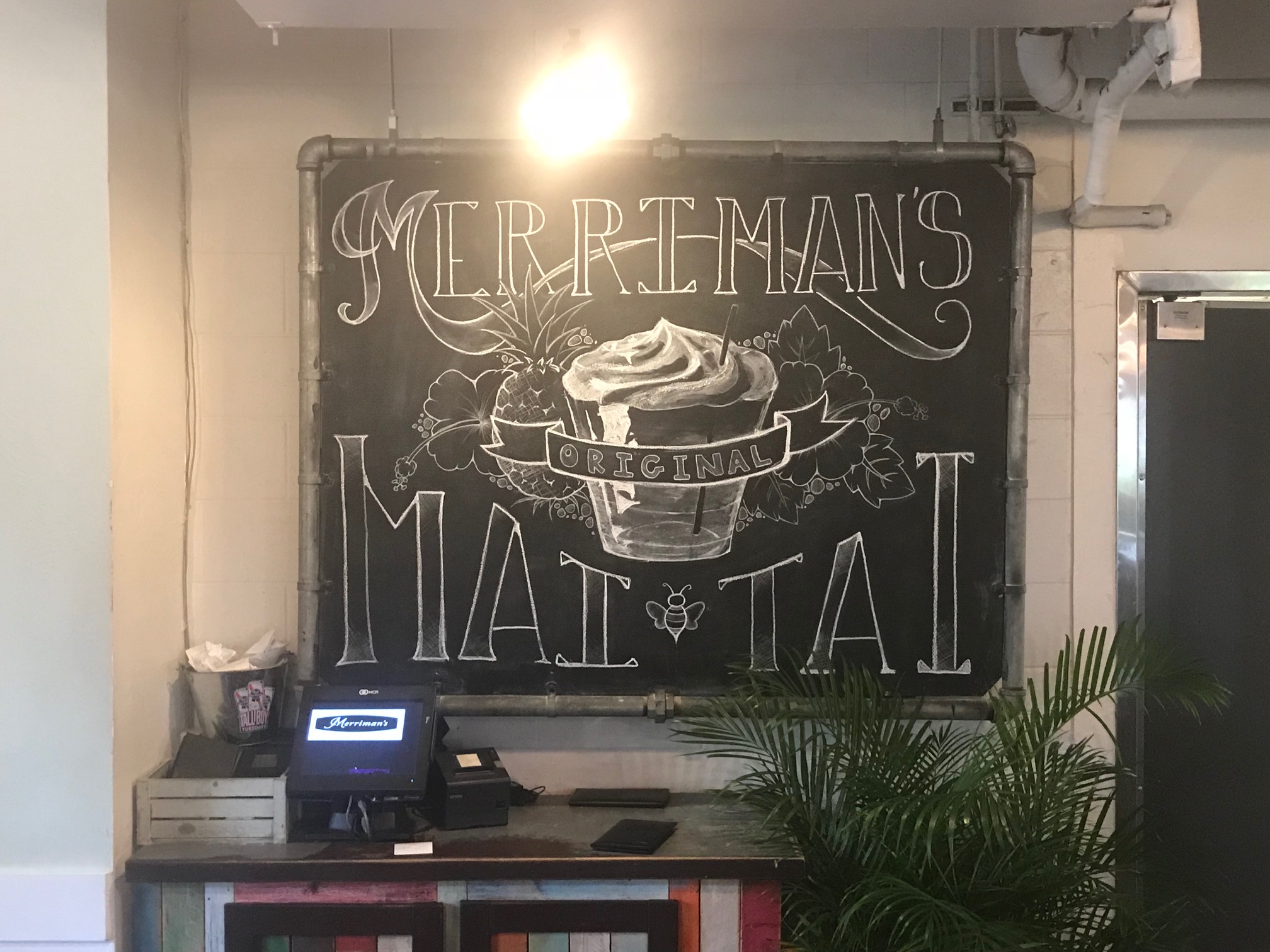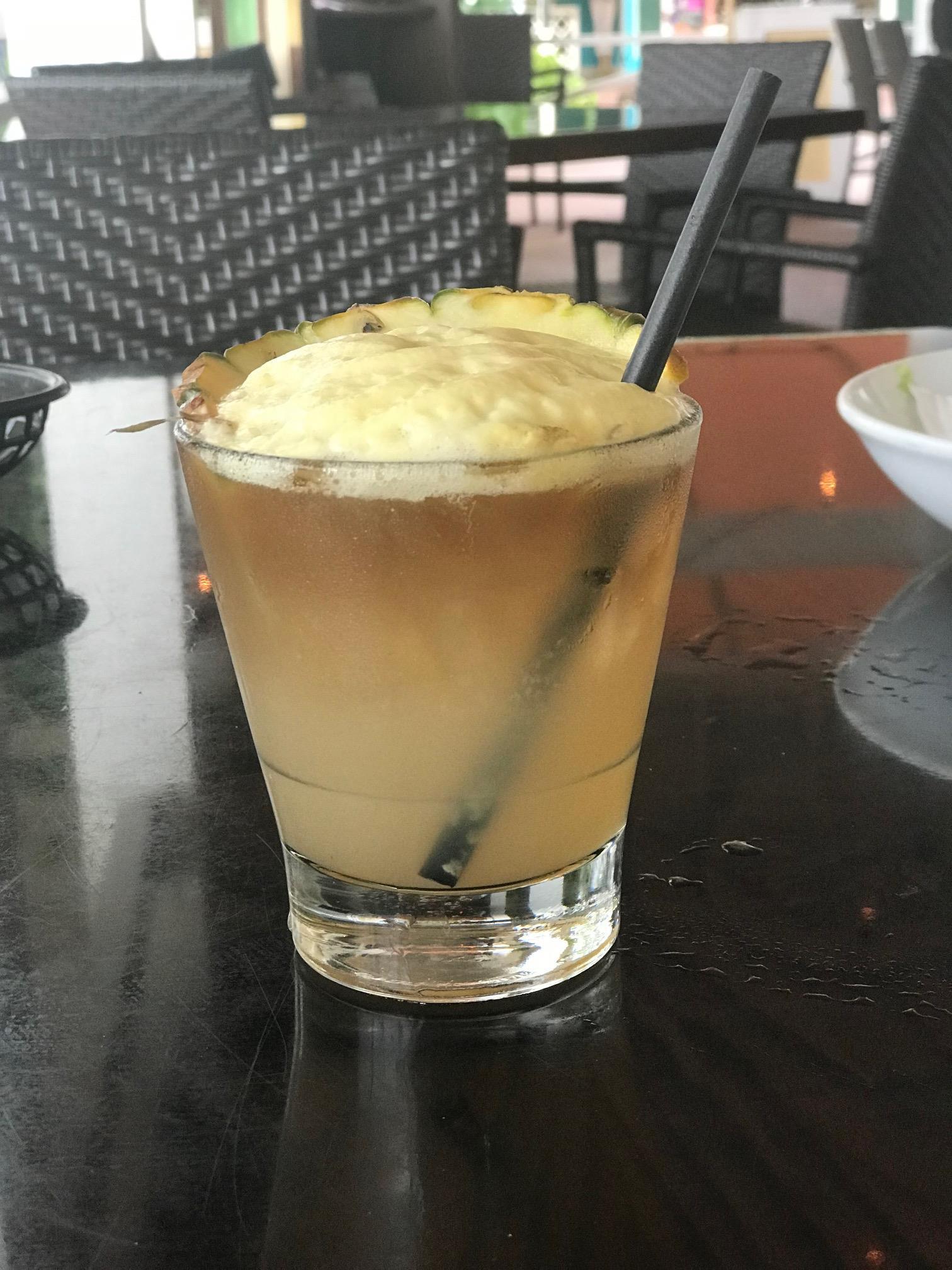 I also ordered a Ceasar Salad with Ono Fish on top ($15). Nom nom!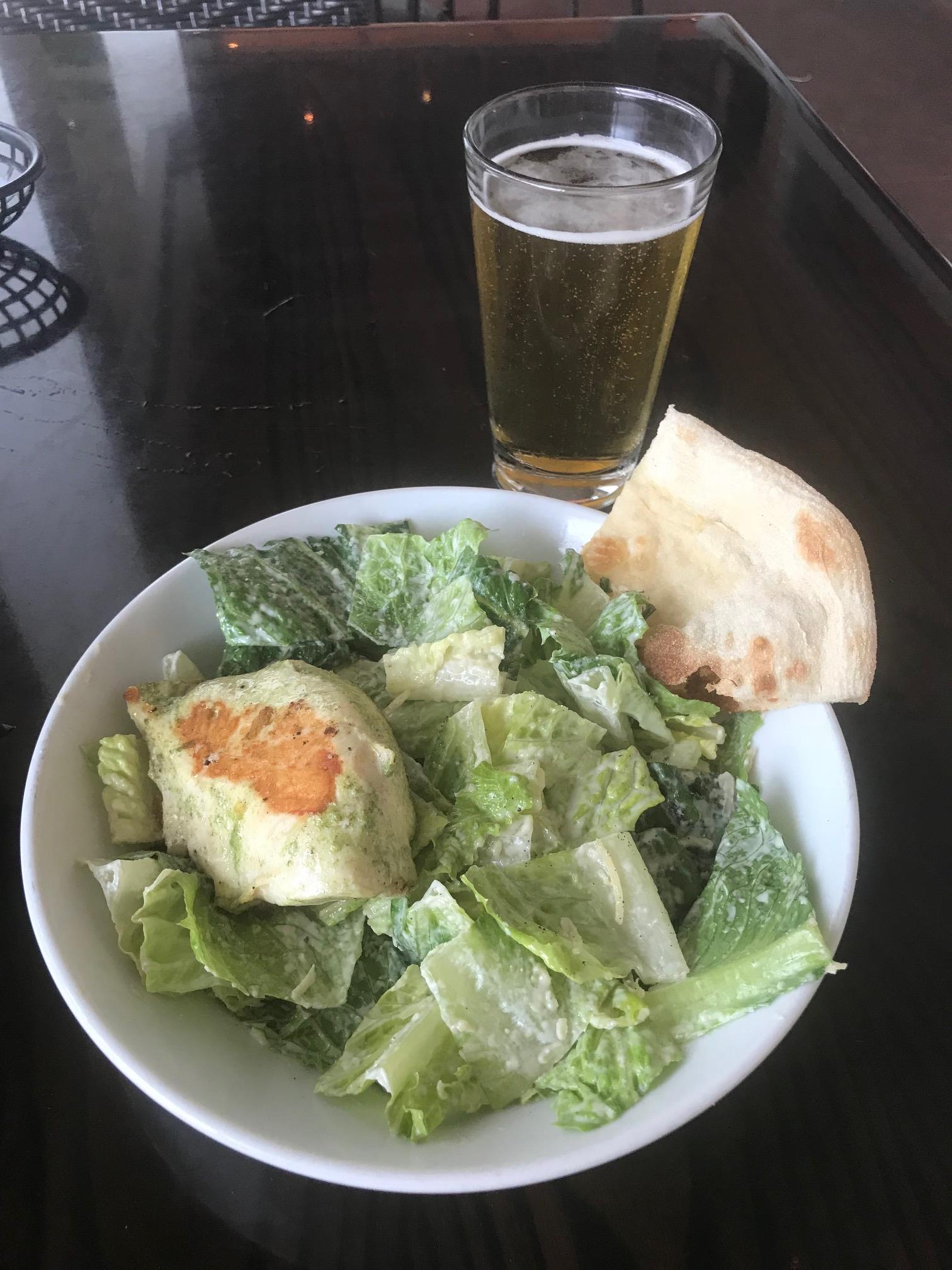 Afterwards everyone was telling me to head down the shopping pathway to Lappert's for some Hawaiian gourmet ice cream. There were a lot of unique flavors, but I settled on a Chocolate Chip Cookie Dough and Macadamia Nut flavor in a waffle cone. I haven't had ice cream in god knows how long, we are all about the fro yo in SoCal!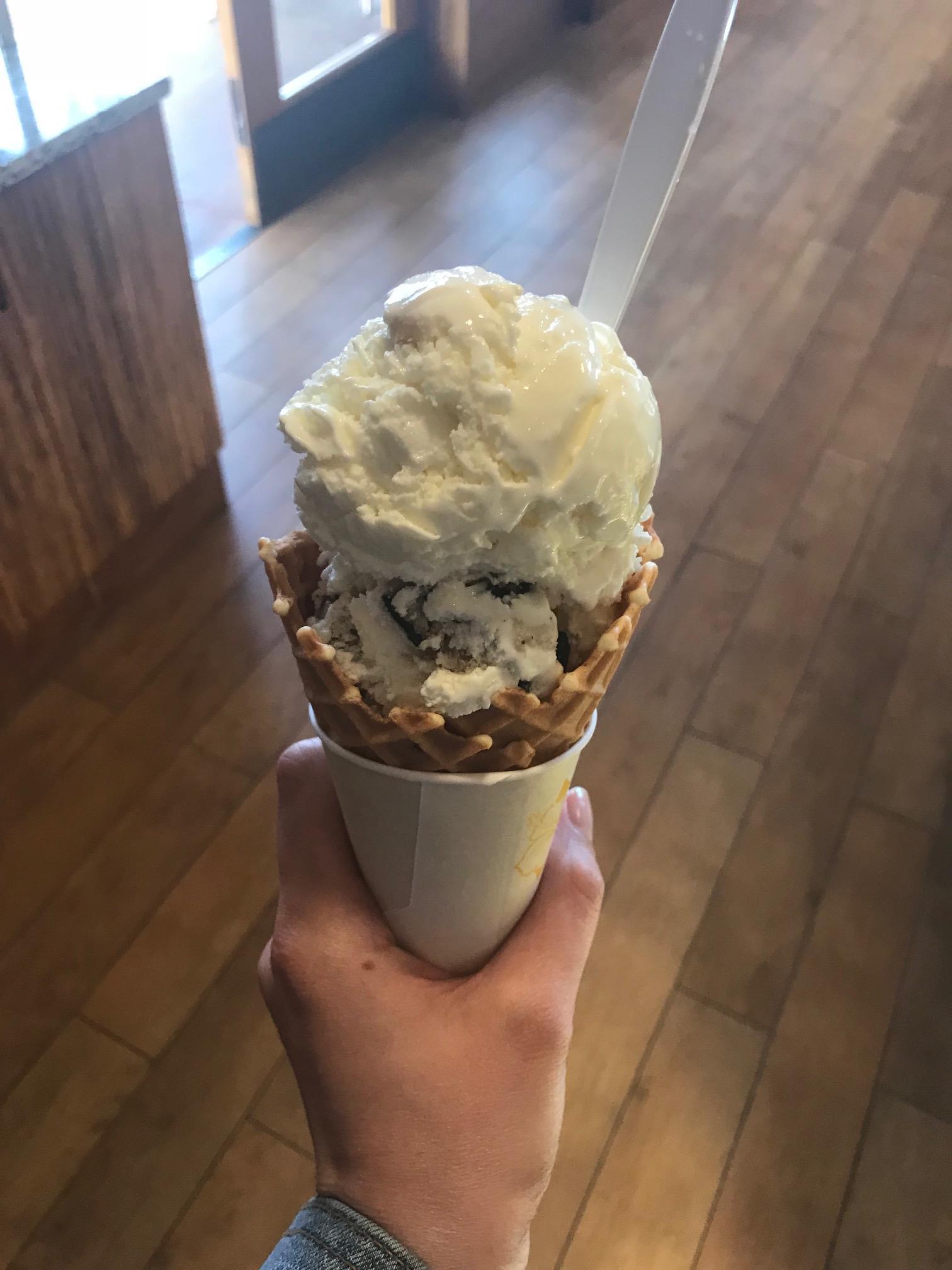 Day 4 – Sunday, February 18
This was more of a relaxing day for me and I mostly stuck around town, so I slept in until 8 a.m. This is the day it started raining on and off until I flew home on Monday
Once I got going I made my way over to Kountry Kitchen in Kapaa for breakfast. This was named one of the best breakfast spots on the island and I was dying to try it. The whole entire interior is duked out in rooster art, very fitting I might add.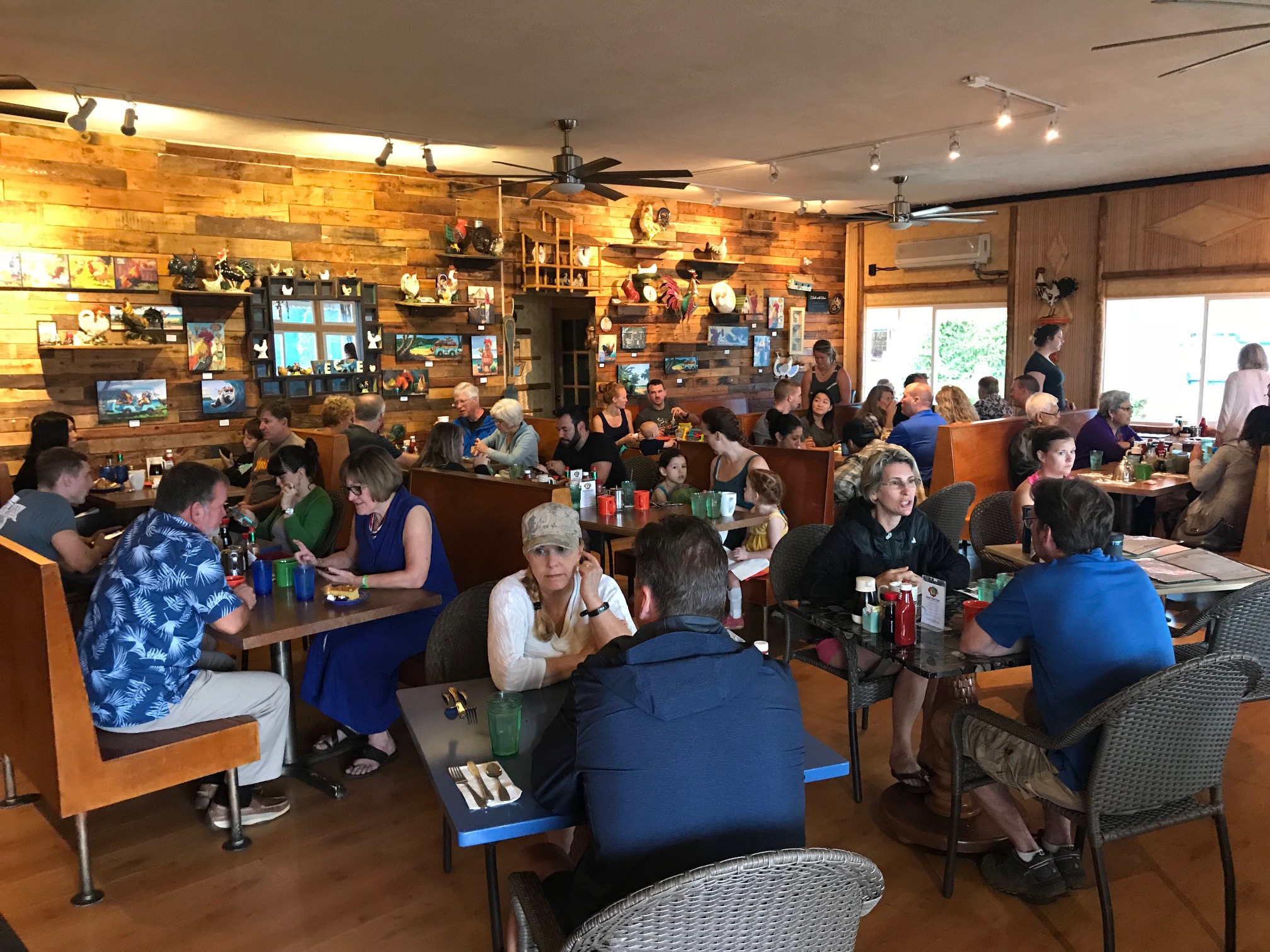 I ordered myself a Lavender Latte ($4.75), it was so unique! It has 2 shots of espresso, lavender essence and milk. I also ordered a Create Your Own Omlette ($9) with Swiss cheese, spinach, tomatoes, mushroom and avocados. It also came with a side of wheat toast and hash browns. It was so good, I ate every bite!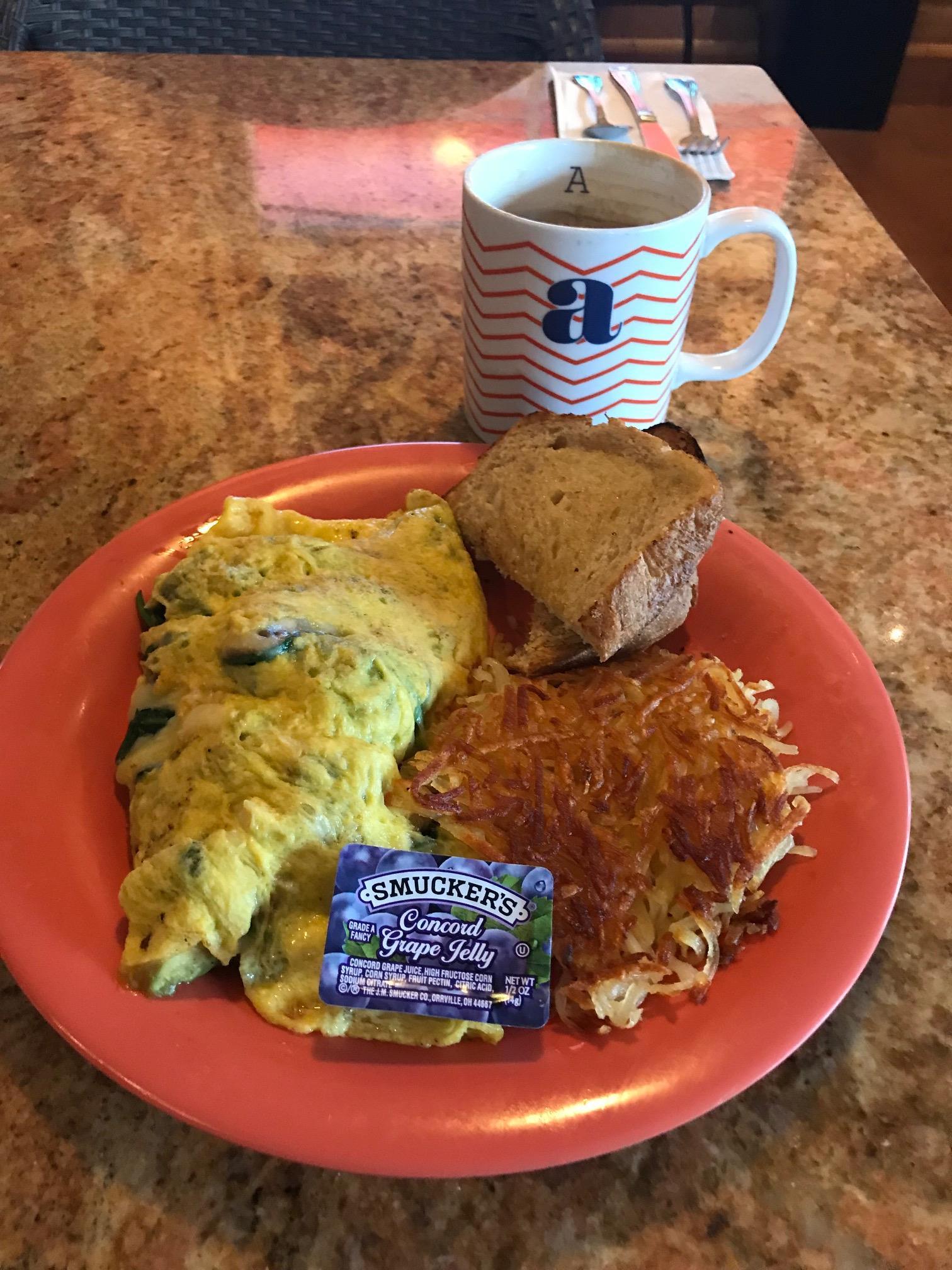 I took a brisk stroll on Kapaa Beach and dug my toes into the dark tan sand. I saw absolutely no seashells, do they even exist in Kauai?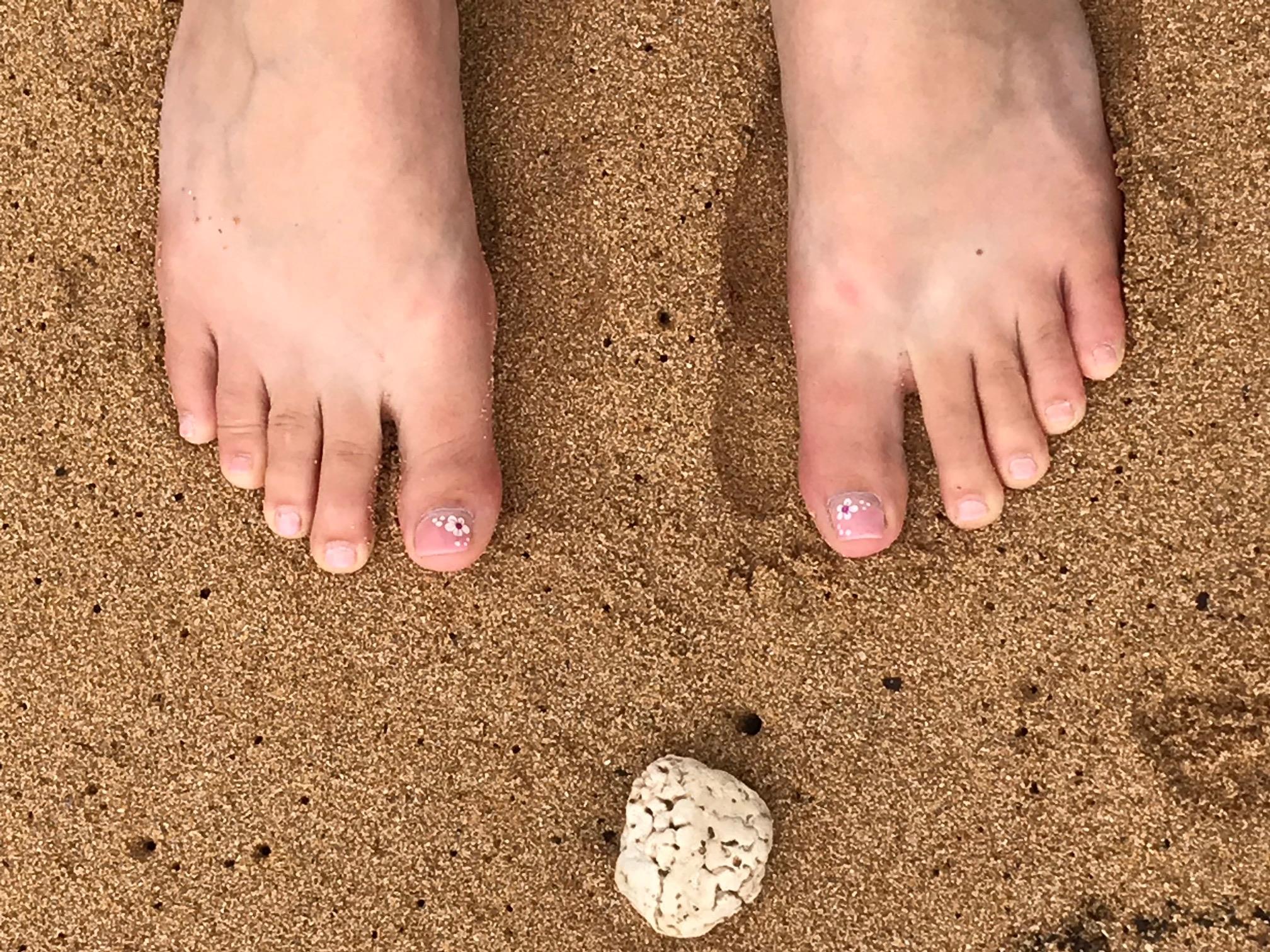 I found a swing to swing on and take in the cool breeze.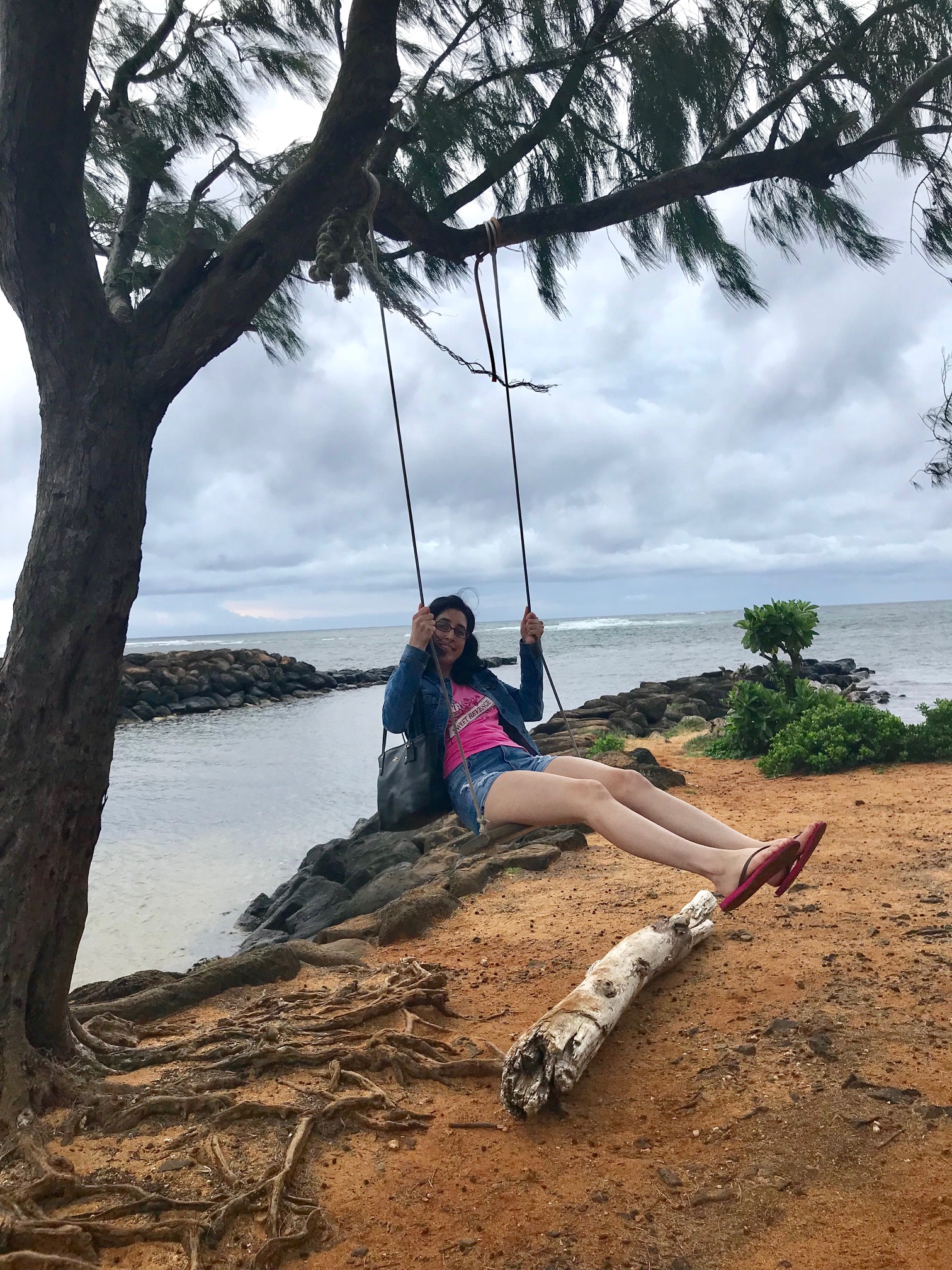 I made my way to Kapaa Town and bought myself a large plush rooster at a gift shop called Curious… ($20). I had seen this guy in various shops I went to, so I thought I'd buy it so he could join my moose and poodle that are on my bed at home!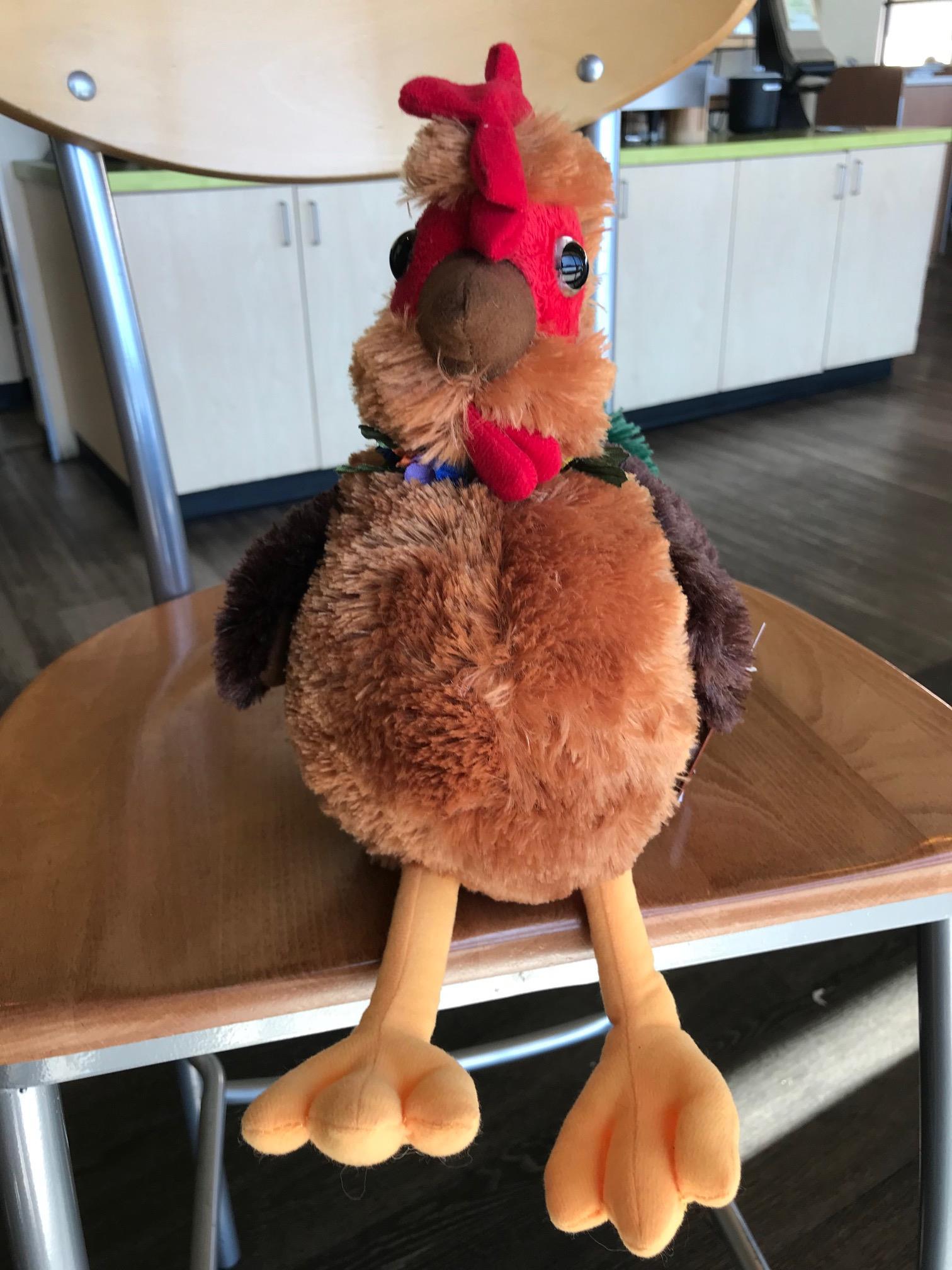 I then headed across the street to another Kauai Juice Company location and bought myself an Akala ($12), which has strawberry, pomegranate, cherry, pineapple, raspberry and blueberry juices. I could live off of this juice, I swear!
I really wanted to get a manicure and pedicure before I left town because I knew that I was going to have such a busy work week ahead of me, so after 3 tries I finally found an open nail shop on a Sunday called Kauai Nail Spa. Everyone in the shop was incredibly nice and it was super clean! It as a bit more expensive more my manicure and pedicure than I would've paid back home ($47), but hey, how often would I get the chance to have my nails done on an island?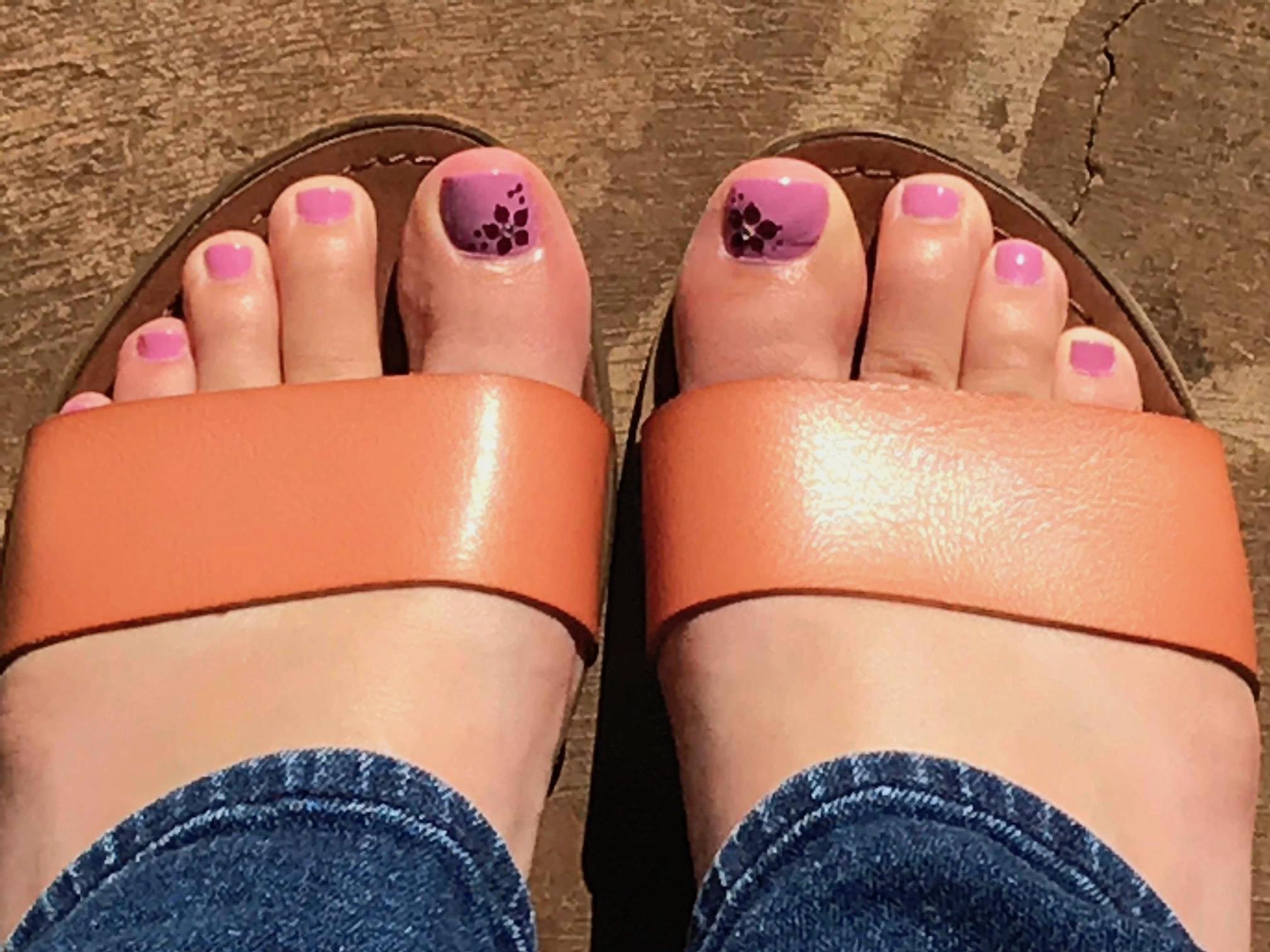 I then made my way over to Wailua Falls north of Lihue and watch is cascade into the river. These falls are known for being on the opening credits of the hit TV show "Fantasy Island."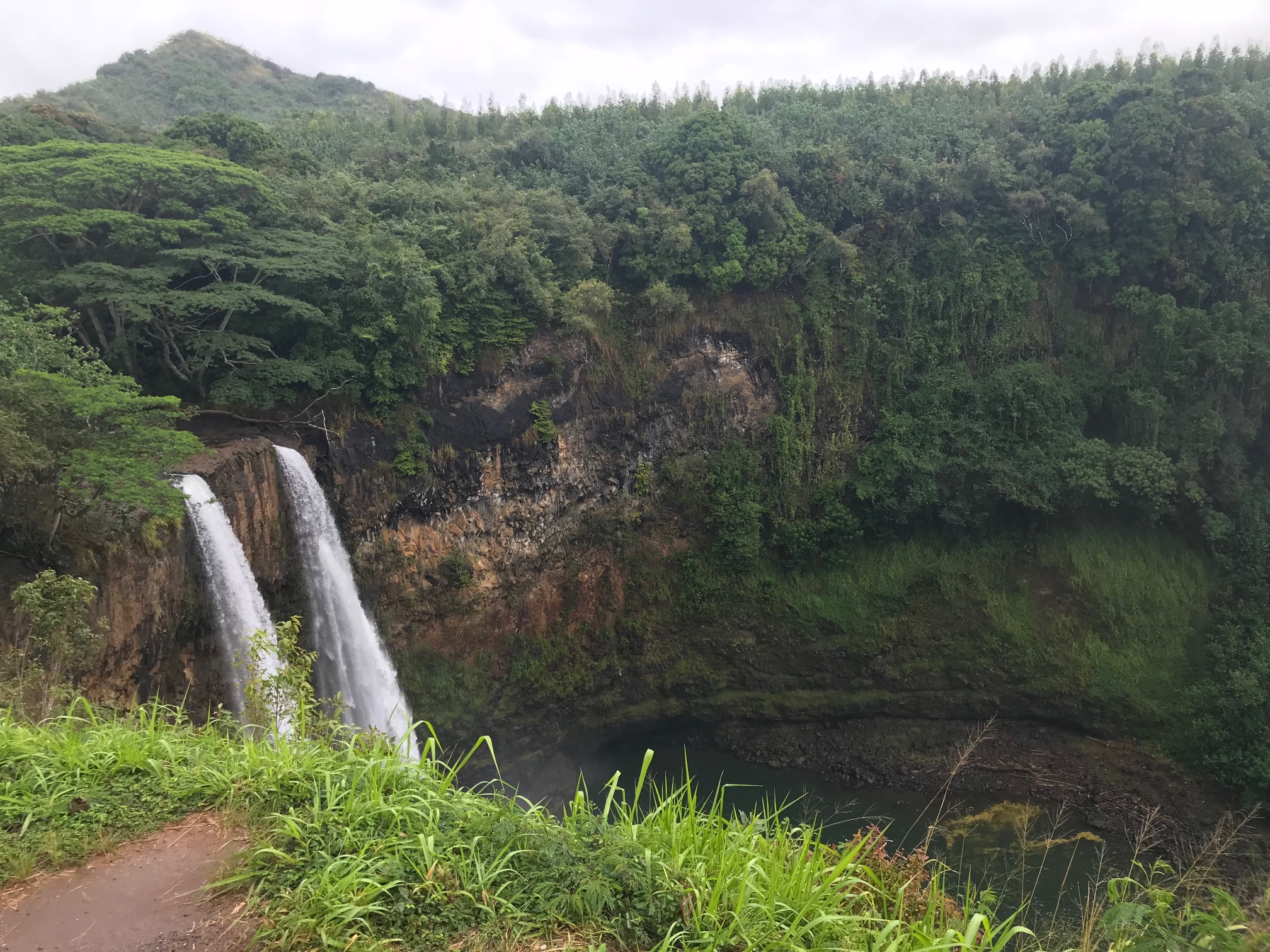 Afterwards I read online about this historic bridge called the Kapaia Swinging Bridge also located north of Lihue. It is 125 feet long and provides a 4-foot-wide pedestrian walkway comprised of wooden planks and girders over Kapaia Stream. According to the website, it is historically significant in the areas of transportation and ethnic heritage for its association with the sugar plantation history and multicultural heritage of the Kapaia Valley community. It is also significant as one of very few examples of suspension bridge engineering in Hawaii.
My last hoorah dinner meal was at Kauai Pasta in Kapaa. This was one of the best restaurants to check out according to reviews, so of course I went! I had the classic Pasta Marinara ($14.95) with meatballs and my final Mai Tai that was on the Happy Hour menu. It really was delicious and the sauce was just perfect.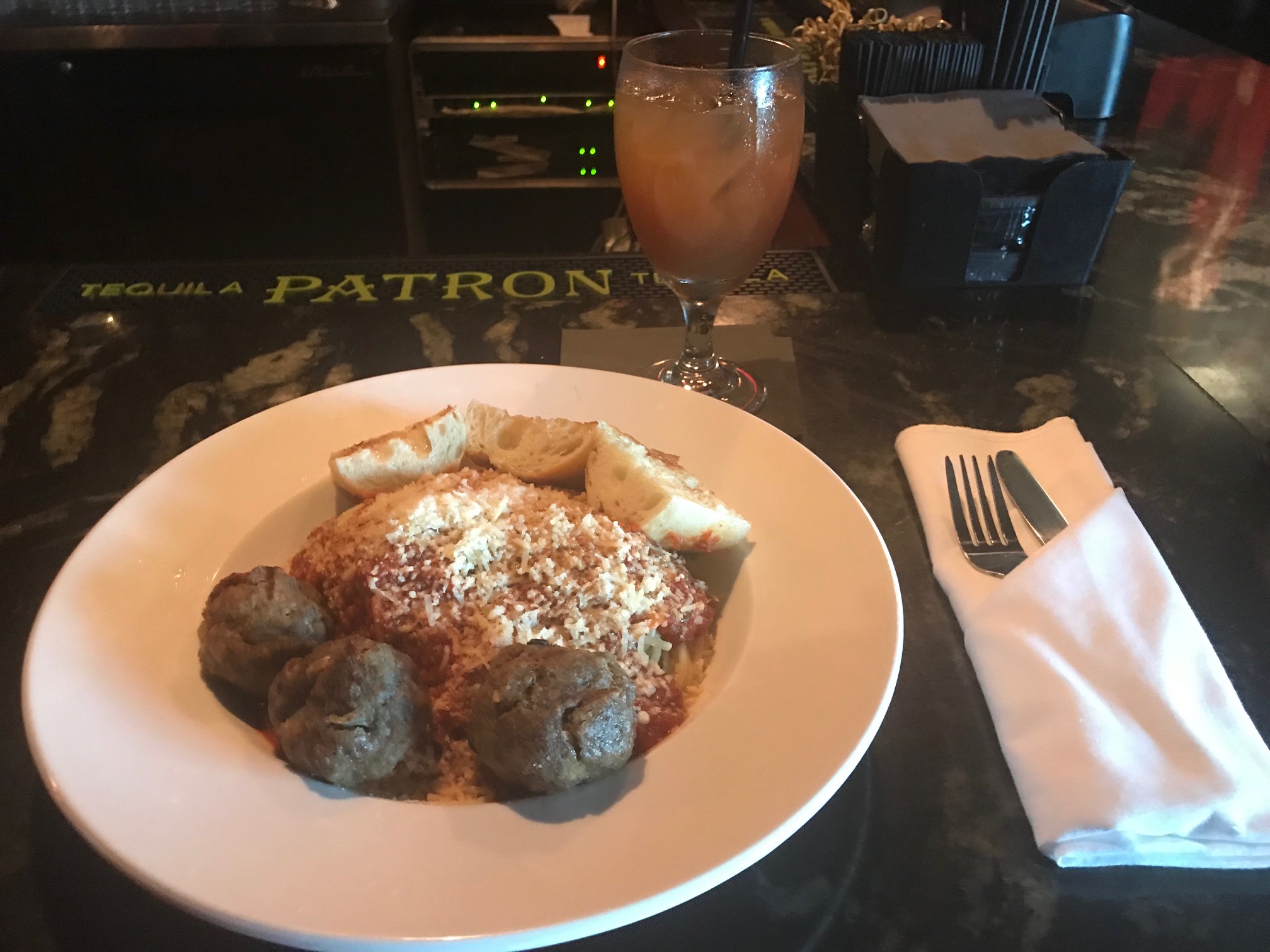 When the check came I was in for a surprise: the waiter said it was on him! He said it was a way for me to remember my time in Kauai. I told him thank you so much and how kind it was of him!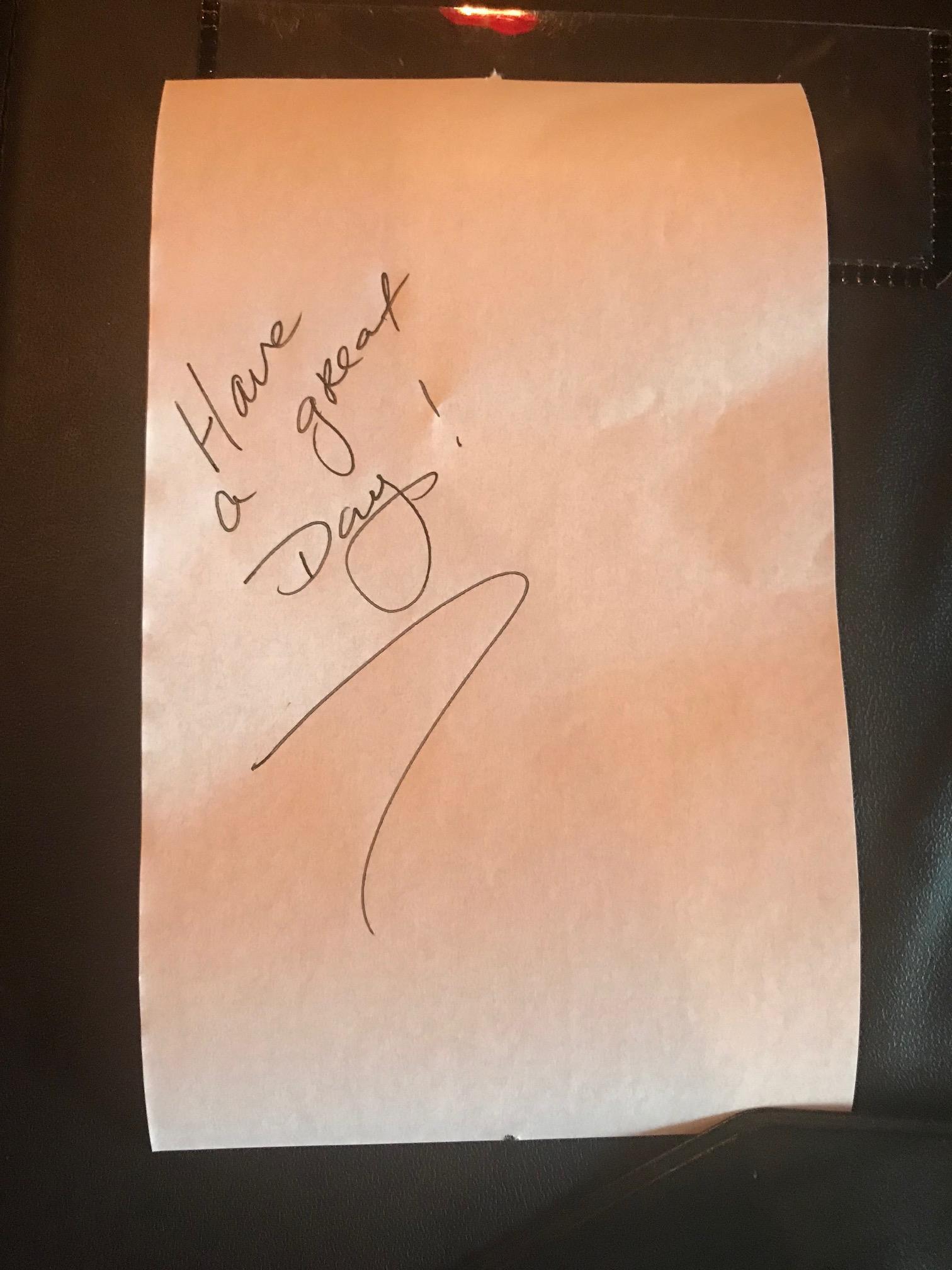 Day 5 – Monday, February 19
Happy President's Day! I flew home on this day, so after I packed up and said goodbye to my AirBnB host, I decided to head to another popular breakfast joint called Kalapaki Beach Hut. I got their main breakfast ($9) with eggs, bacon and coffee, very simple yet tasty breakfast. It was right near Duke's, so I took one last shot of the bay.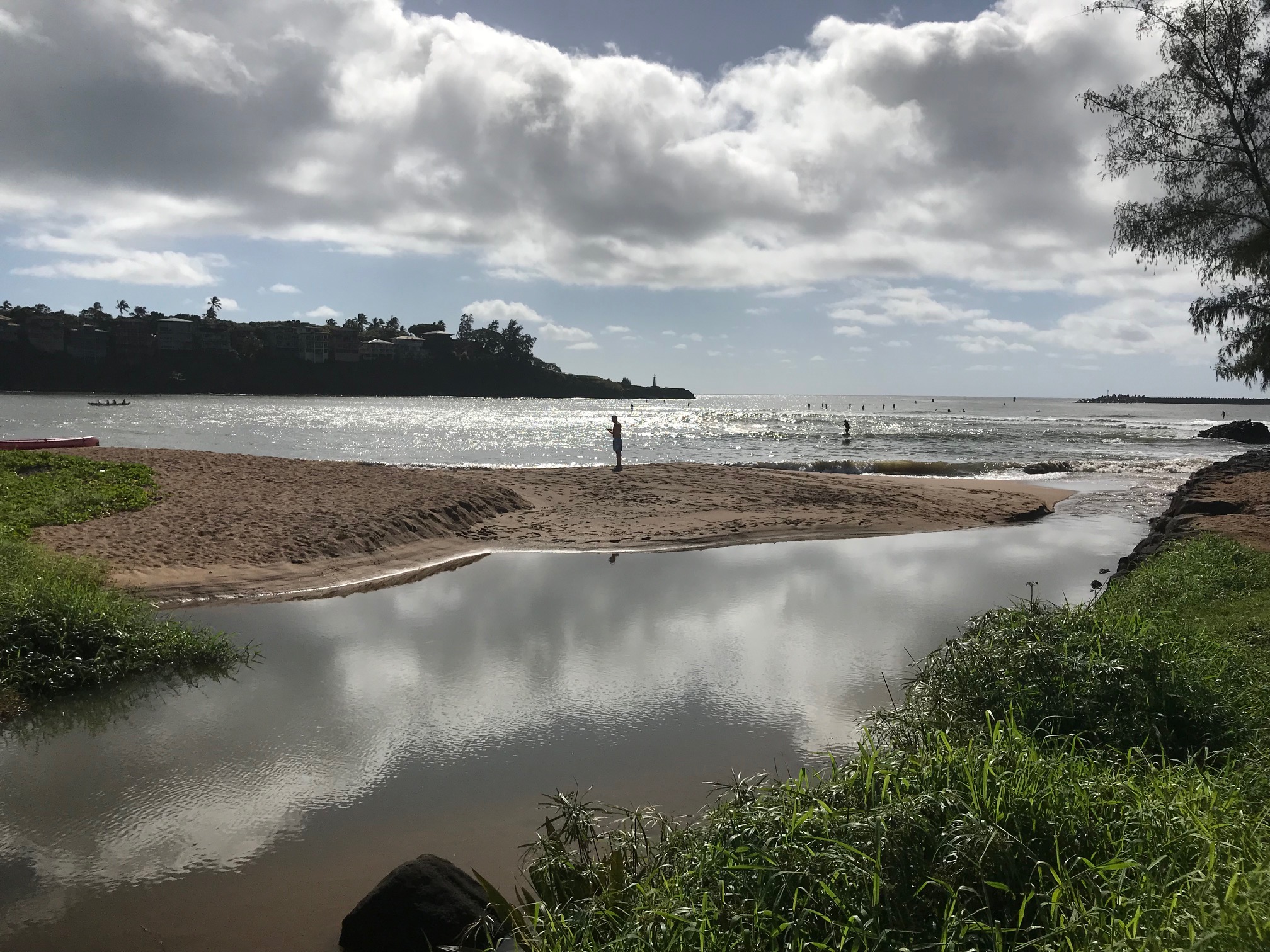 I then filled up my gas tank before heading to the airport. Gas in Kauai is incredibly expensive. The cheapest gas I found was $3.62. I only wanted to fill it up once on this trip, so that's why I didn't drive too far the day before. When I parked Sunday night, I had 49 miles till empty.
I hope you guys enjoyed my journey and travel to Kauai one day to create your own memories! 🙂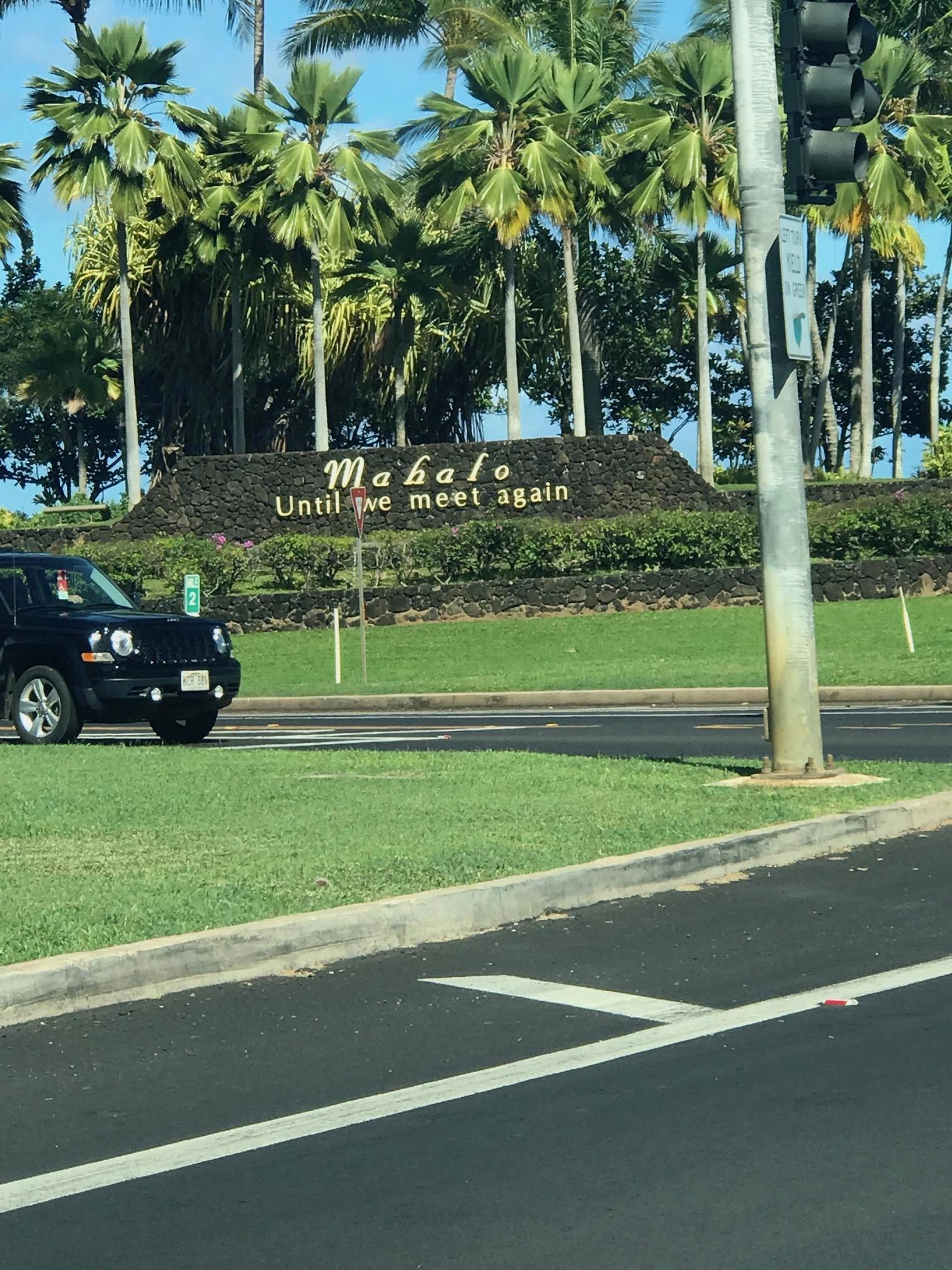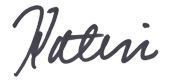 SaveSave
SaveSave
SaveSave
SaveSave
SaveSave
SaveSave
SaveSave
SaveSave
SaveSave
SaveSave
SaveSave
SaveSave
SaveSave
SaveSave