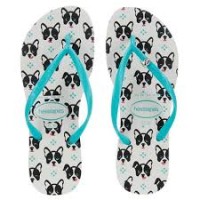 I love, love, love me a pair of Havaiana sandals!
Havaiana's are a Brazilian brand that originated in 1962. They are an absolute must in SoCal, great and cute for going to the beach, poolside or shopping around town! They are so comfortable and convenient, you can even make your own! Right now I own three of them, these pooch ones are my fav!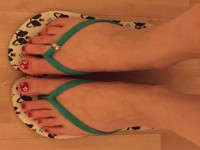 When I lived in Minneapolis I was in heels all the time. I never wore flats. Now that I live in SoCal I am in flats all the time. When I try and wear heels now it's almost like I forget how to walk in them!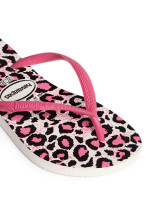 I got my mom and dad a pair as a Christmas gift last year. They had just moved to Florida and I wanted to give them a stylish pair of sandals. They loved them!
A majority of the Westfield malls have Havaiana stores with the full line. I get mine at Westfield Topanga in the valley. If I am up in the Santa Barbara area I go to a cute boutique called Seastrand. Taylor is the owner and she is an absolute sweetheart. She also knows her fashion!
Prices can range from $20 – $150. Trust me, once you get a pair, you will get a ton of great compliments!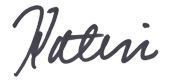 Photo Credit: Pinterest, Havaiana