So my Labor Day Weekend did not go 100% according to plan, but I made the best of it!
On Sunday, I was going to go explore some different cultural experiences in Downtown LA that I have been wanting to do for a few years, but because of the massive heat wave the SoCal region was in, I only visited the US Bank Tower's Skyspace and Skyslide. I got my non-refundable ticket for Sunday, so despite the heat, I absolutely had to go!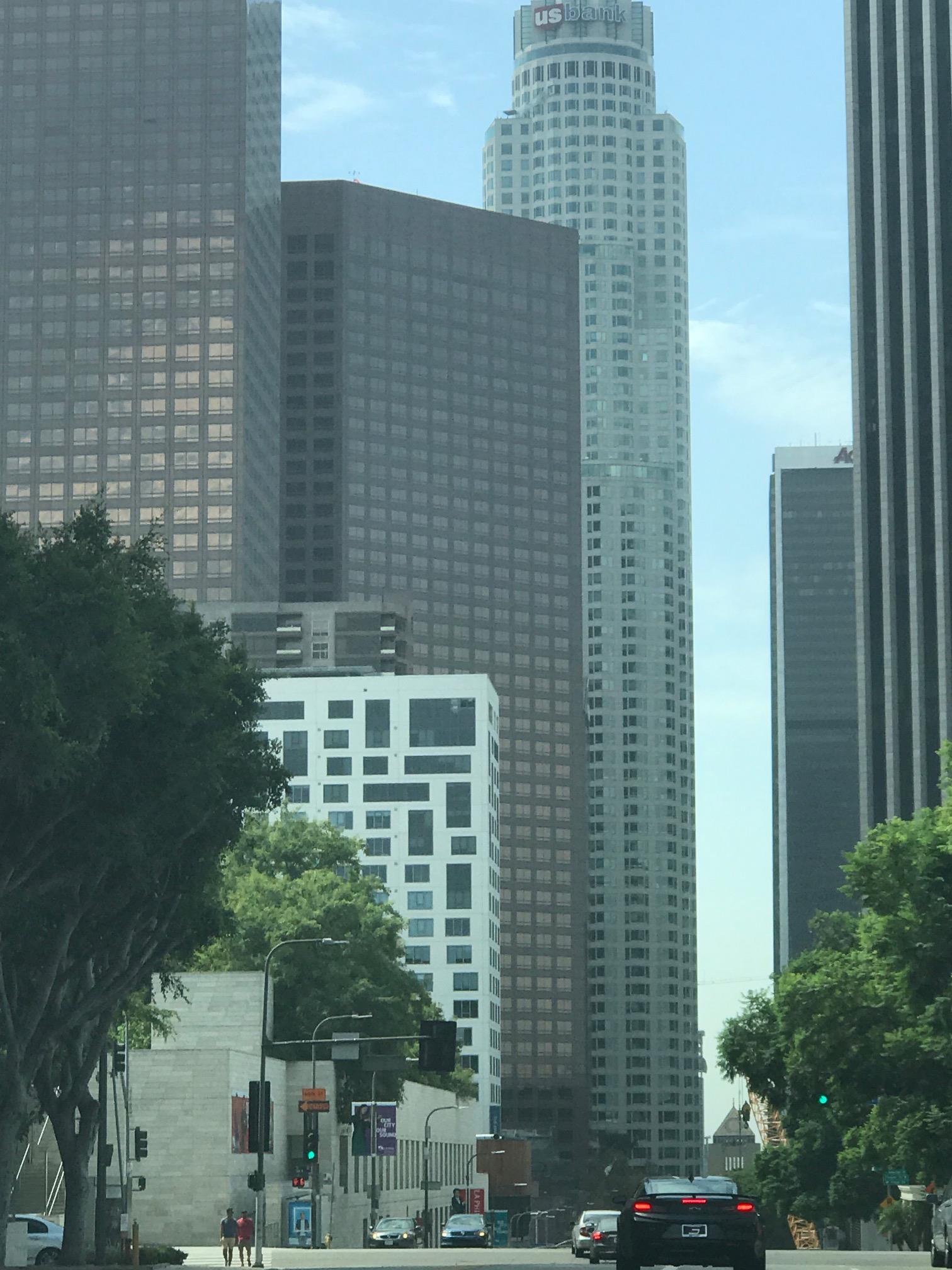 So a brief history lesson: the US Bank Tower is the 3rd tallest building in California, the 2nd tallest building in LA, the 15th tallest in the U.S. and the 92nd largest building in the world, all according to Wikipedia. Construction broke ground in 1987 and was completed by 1989. For the observation decks and Skyslide, construction began in July 2014 and completed in June 2016, all costing a whooping $31 million in renovations.
So now that you know the background, let's climb up!
My ticket for the Skyslide Combo plus parking and taxes came to a little over $43, which was pretty good considering the experience was amazing! It included one Skyslide ride, access to all 4 levels of SkySpace LA and 2 outdoor observation terraces. The ticket is timed in 30 minute intervals, but you can stay on top of the world for as long as the Bank Tower is open (10am – 10pm).
After going through a metal detector, you make your way up an elevator to the 54th floor to experience Skyspace LA.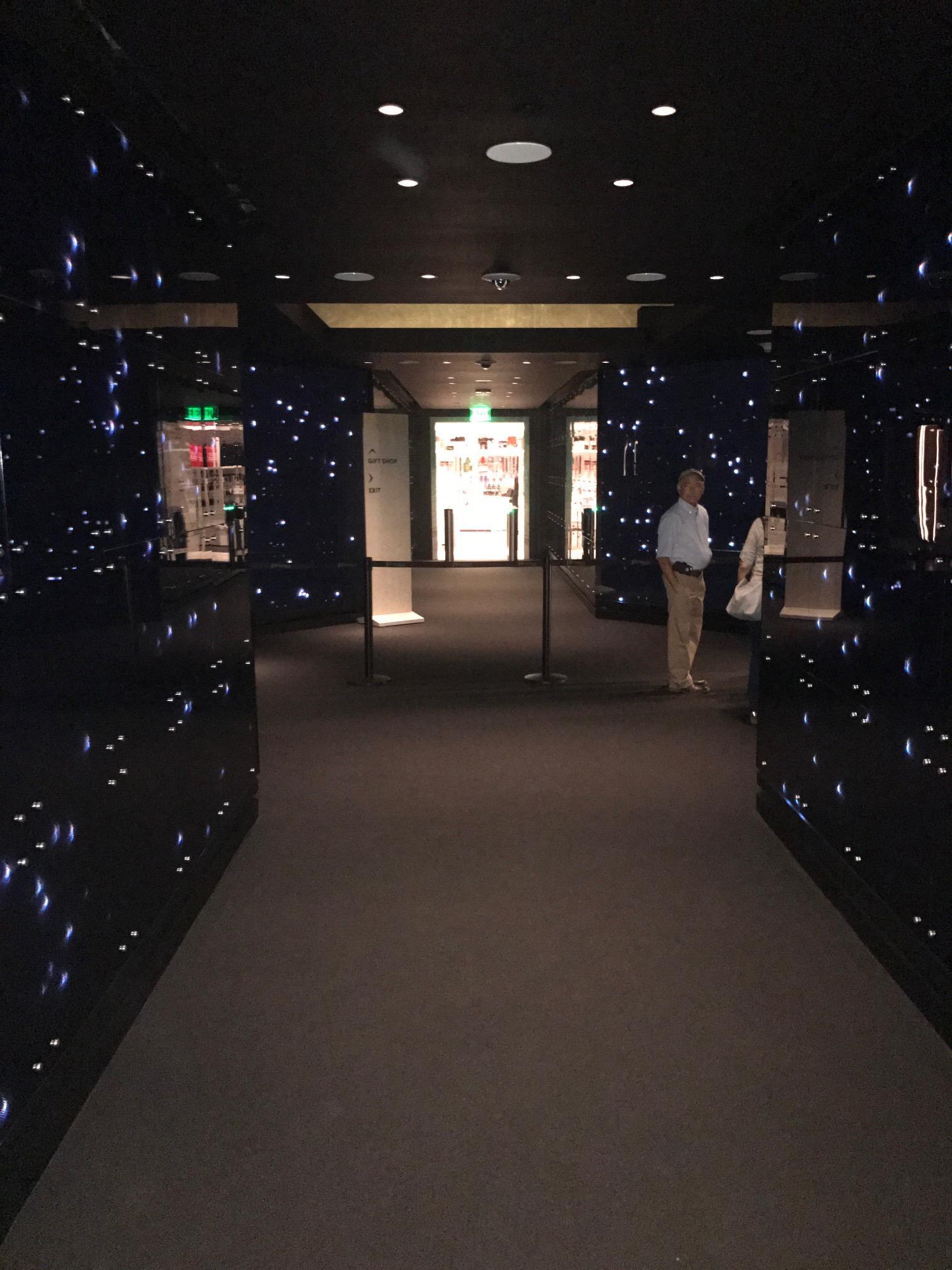 At Skyspace LA, there are 2 projectors on either side showing Downtown LA from morning until night.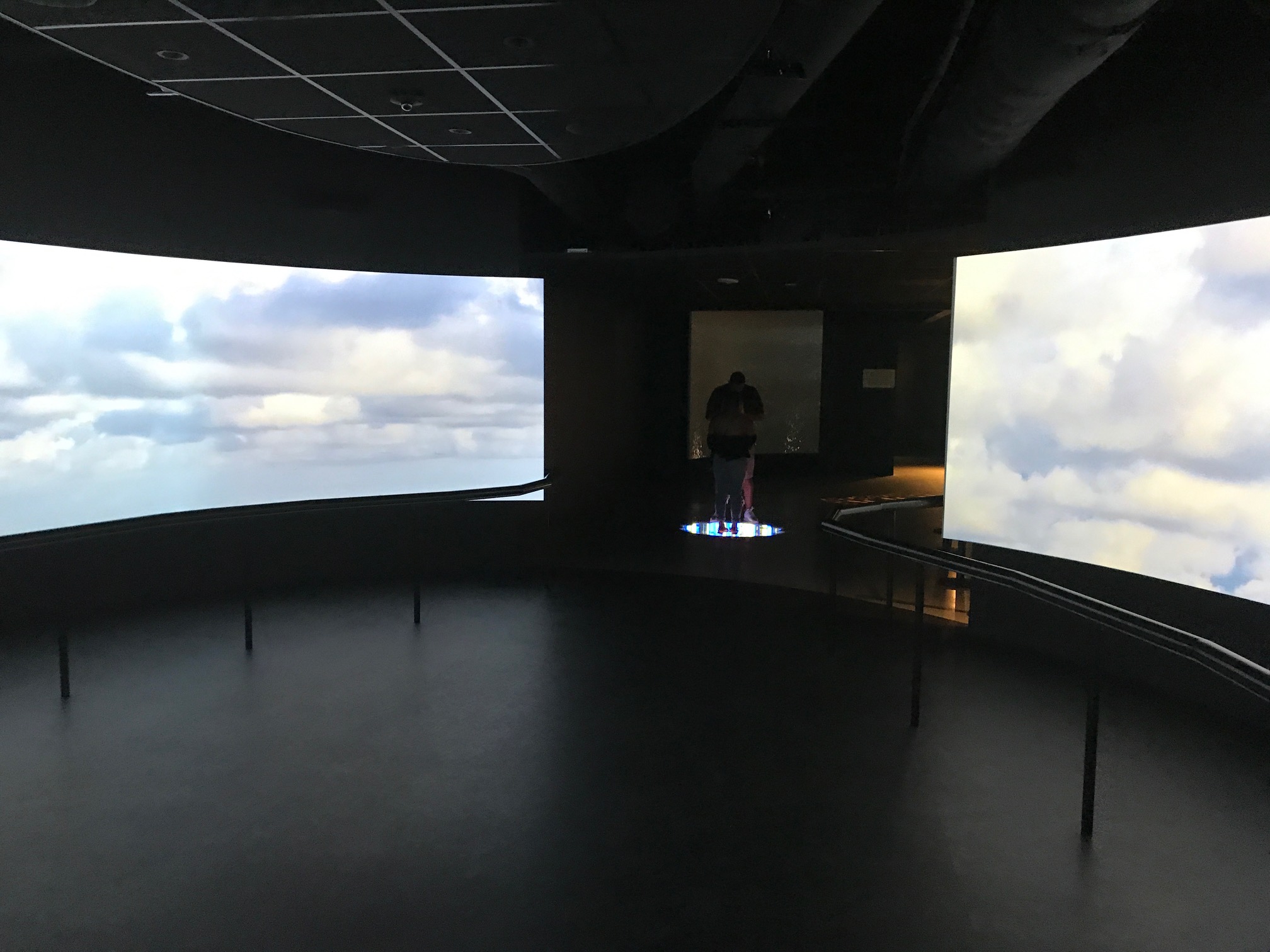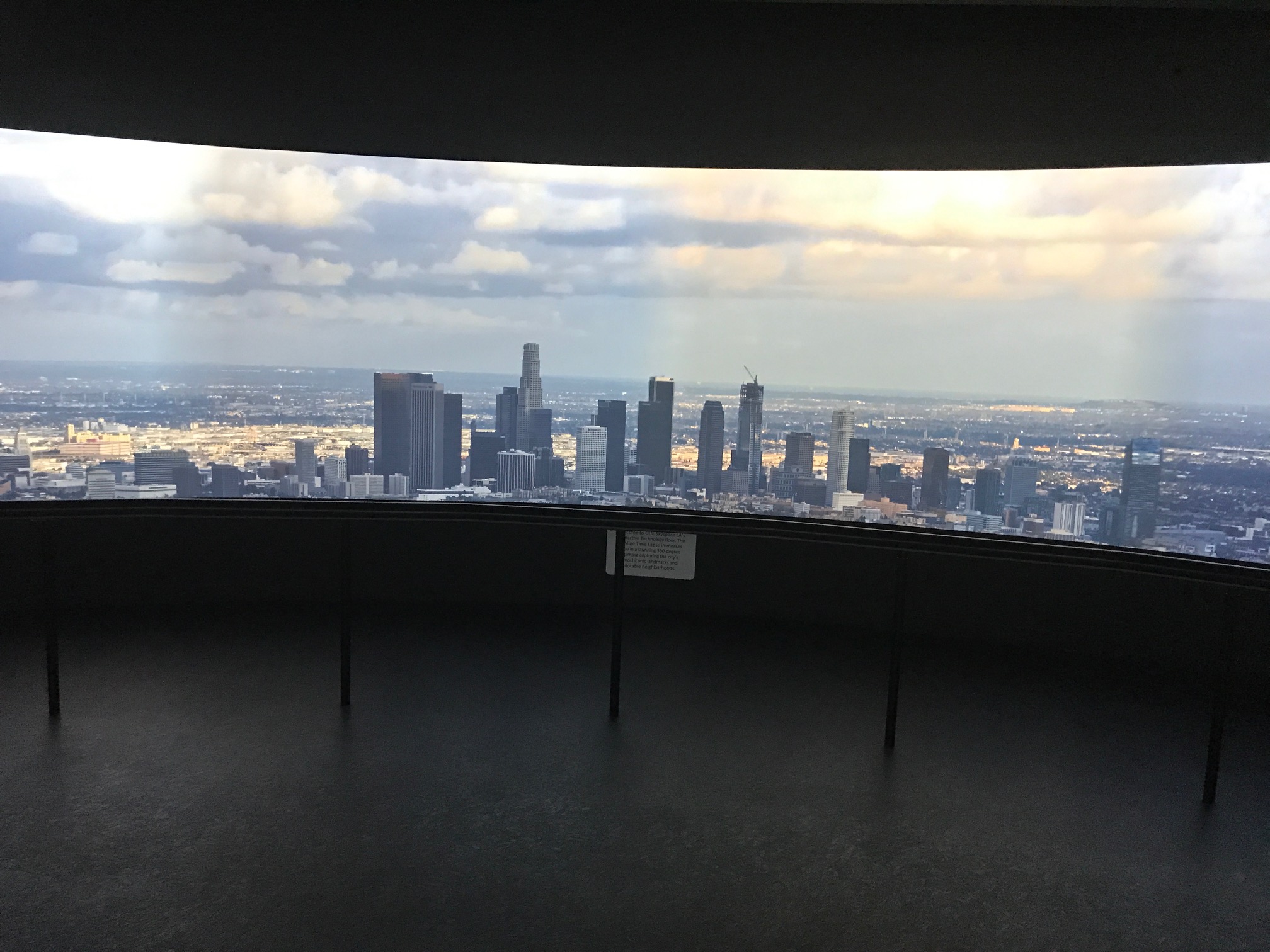 There was also this cool light installation through this glass that shows how high up you really are! It was kind of trippy.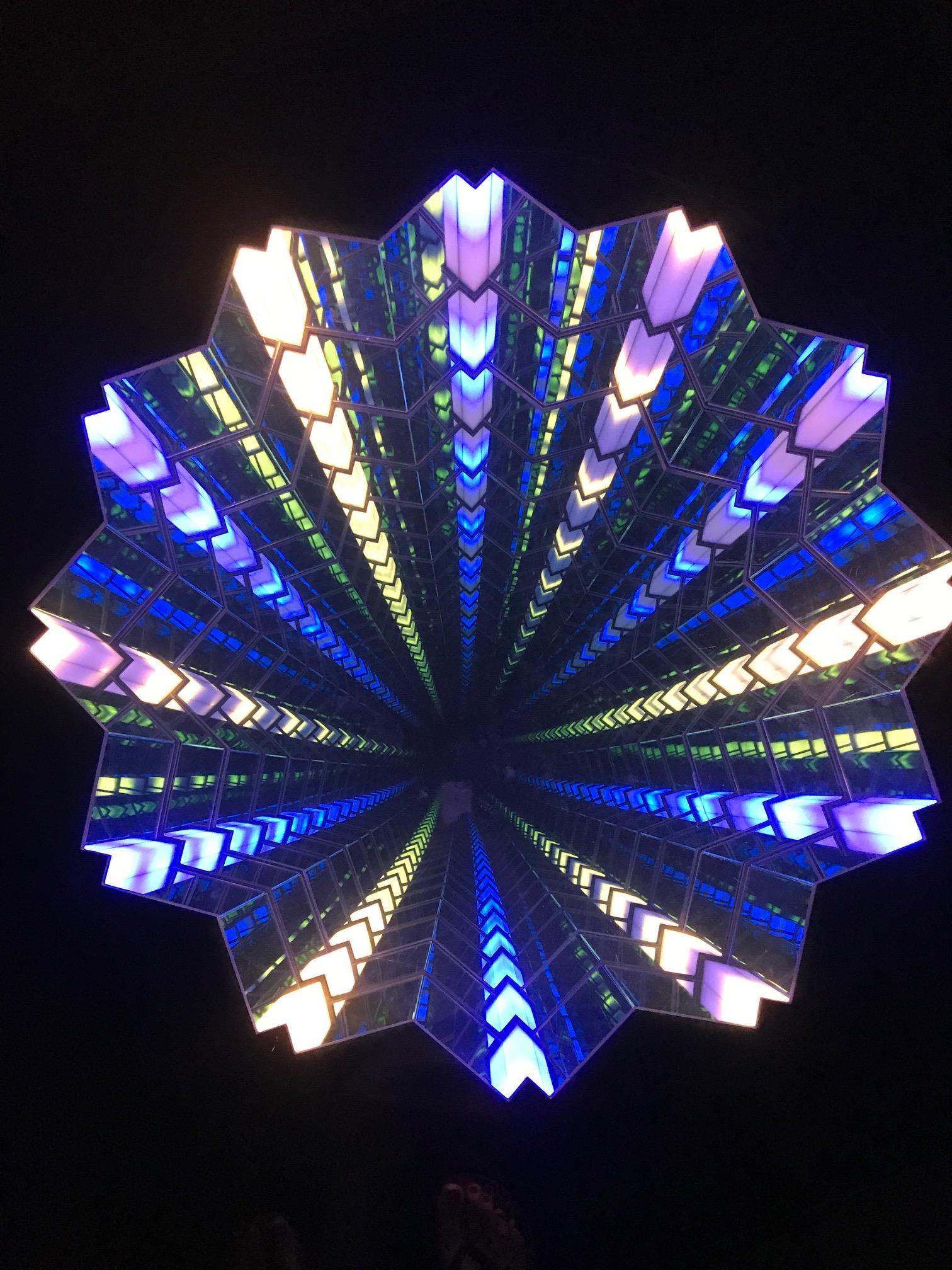 You can also get a brief history of LA on another side of the Skyspace (such as film history, music history, etc…) but I was more interested in this cool graffiti art made by a retired graffiti artist that highlights some of the cities and sights around LA!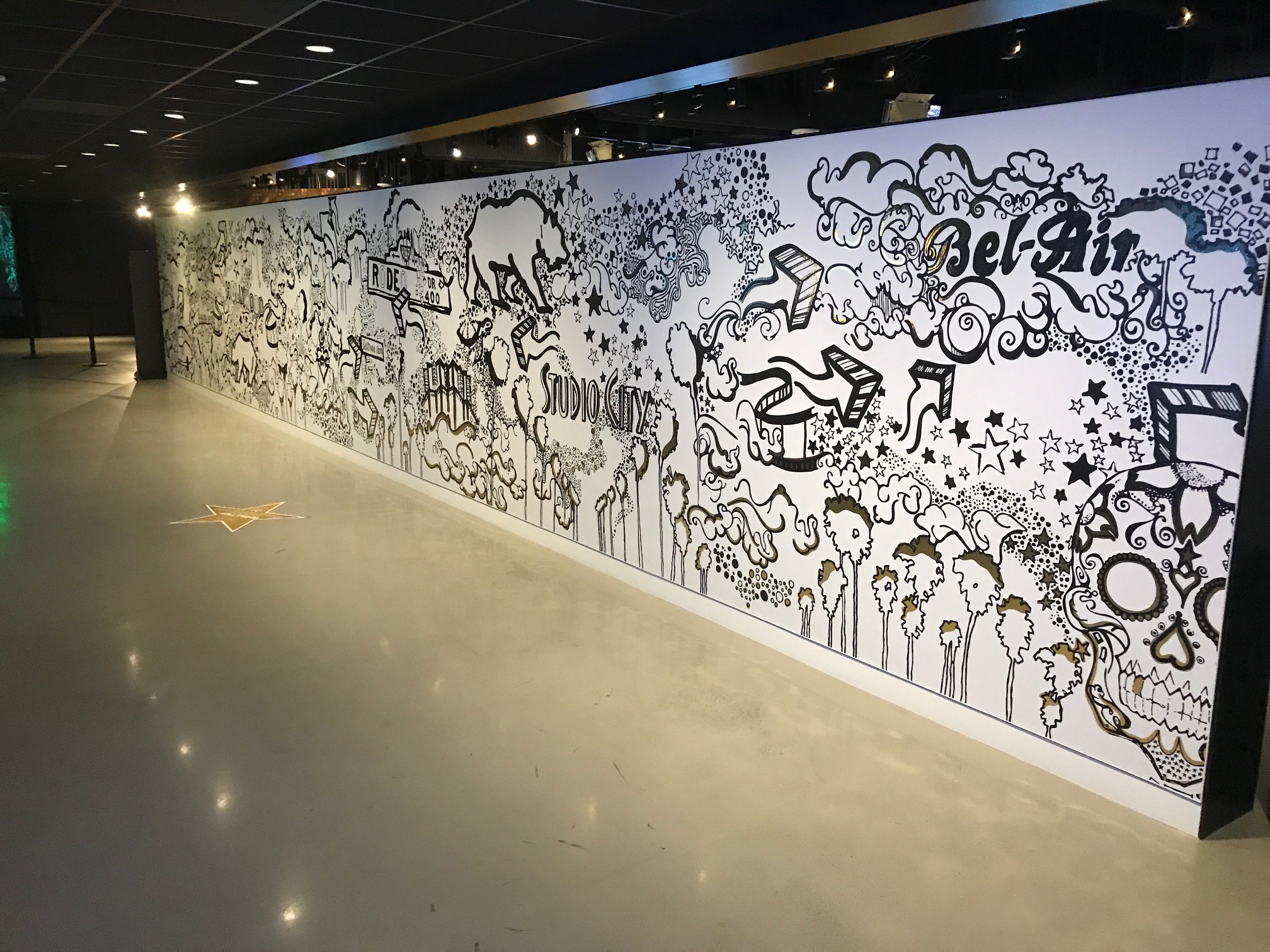 From there, you get in another elevator up to the 70th floor to ride the Skyslide and view a 360 view of different parts of LA from 2 observation decks, 1,000 feet above the city!  Oh, and another fun fact, it is the only tallest open air observation area in all of California. I saw LAX, Downtown Wilshire, Downtown LA and Hollywood to name a few historic sights.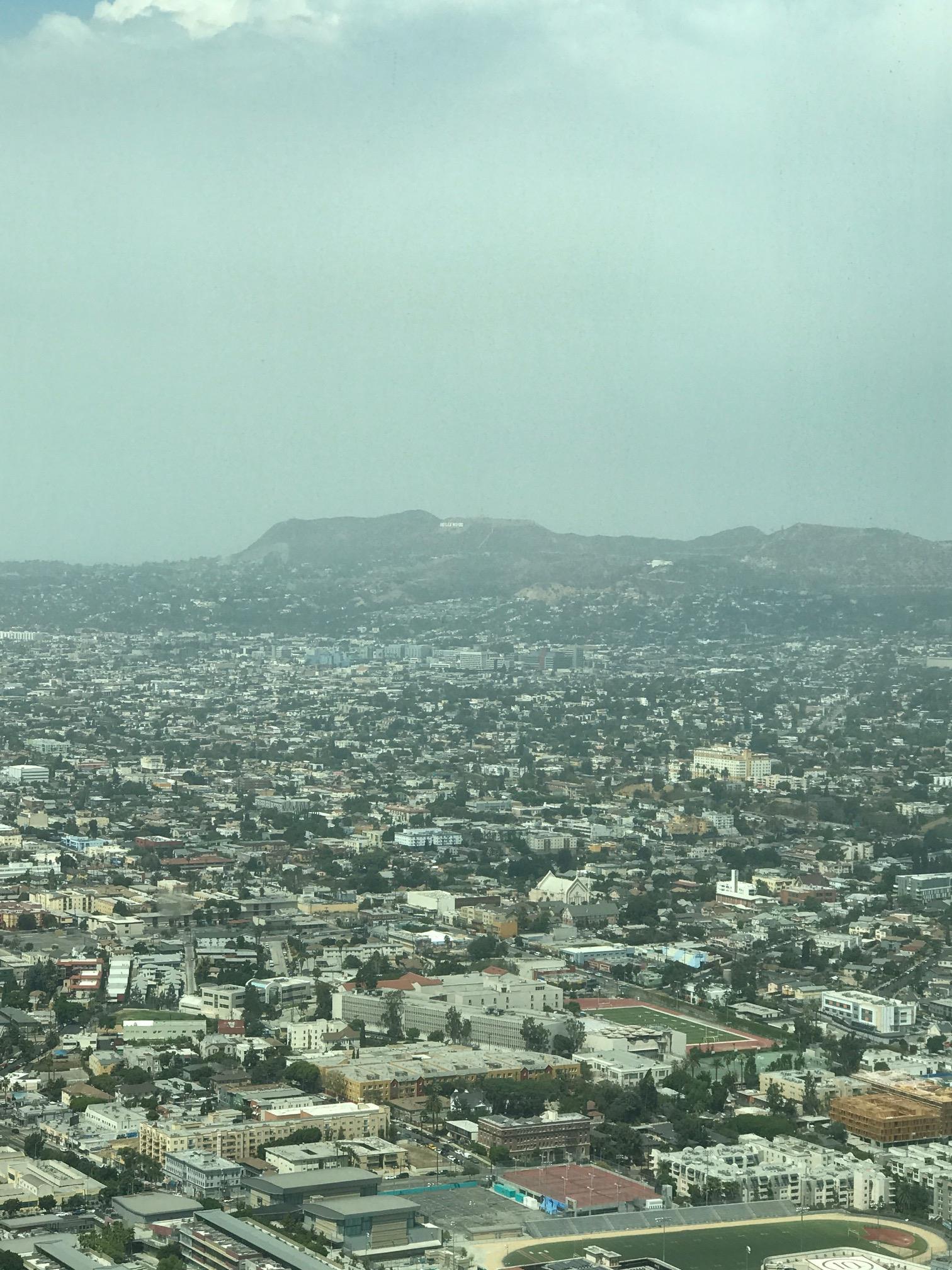 There was also a section where you can have your photo taken with angel wings painted on the glass, so I absolutely had to get that! BTW, notice I am wearing a dark pink bikini top underneath my white tank, that is how hot it was, it was 105 degrees in downtown that day!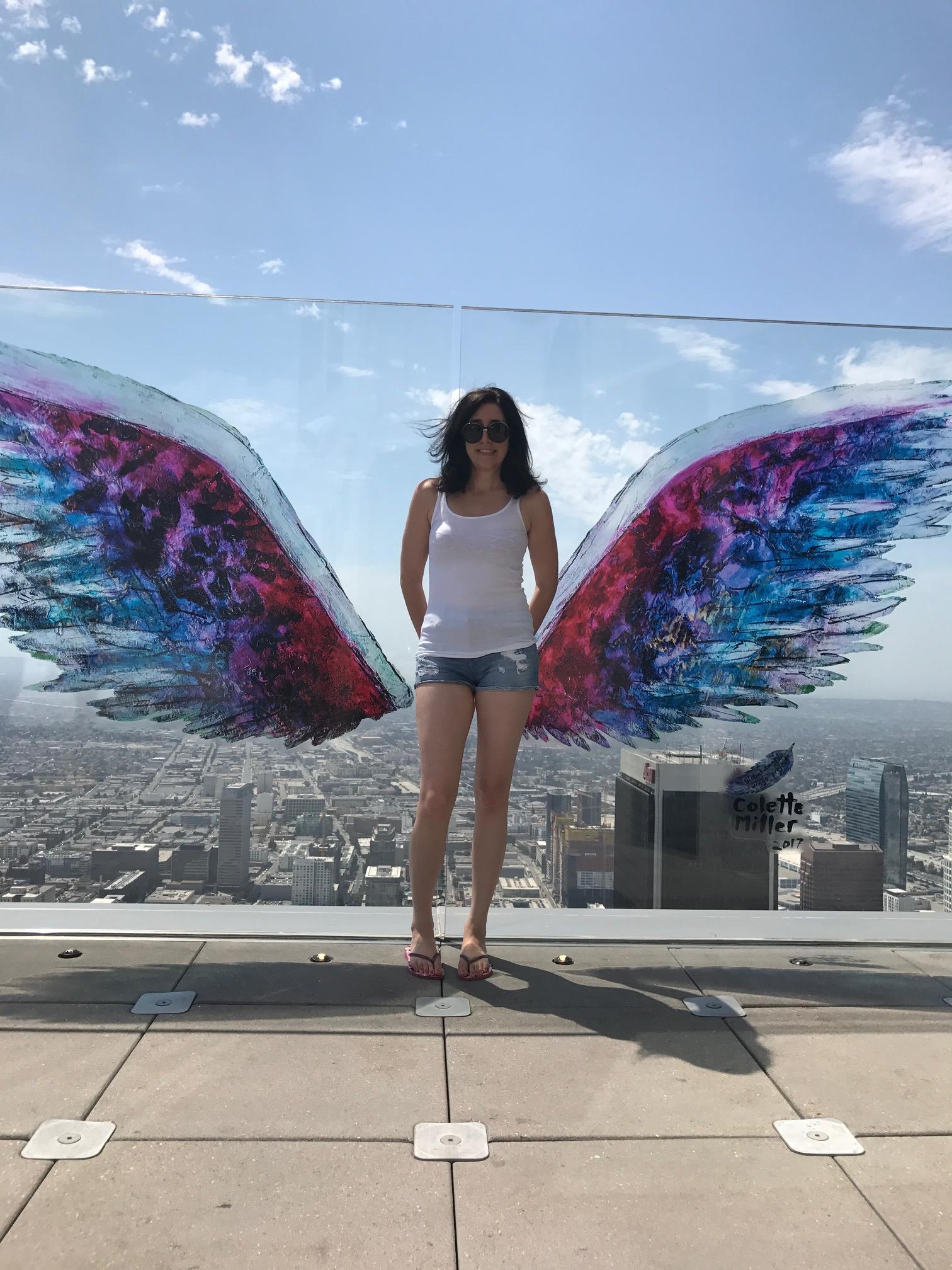 The Skyslide opened last year in June and I have been wanting to do this forever. The whole ride took about 5 seconds, but it was interesting! You are surrounded by thick glass and slide down 45 feet of glass on a soft mat with your legs out front as you hold on. My heart jumped a bit once I got going and I thought I might just keep going all the way through the other end of the observation deck! Luckily, there are a couple thick inflatables that stop you at the bottom. You aren't allowed to take photos during the slide, but there is an automatic camera in the glass that takes your photo.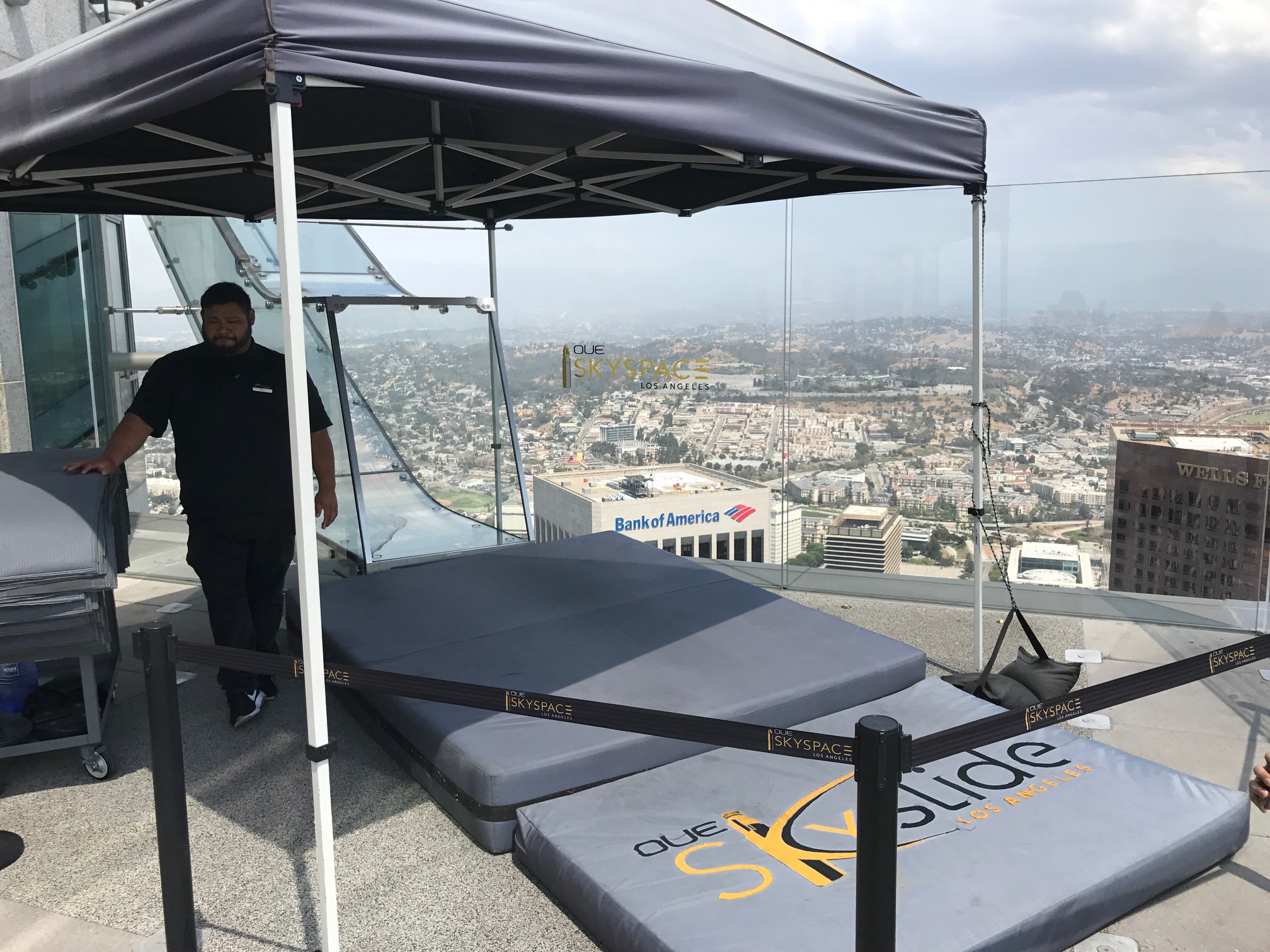 The cost for a printed photo is $22 or you can use the pass card the attendant gives you prior to the ride to obtain the photo online for free (Update: it is not free! You can pay $34 for a high resolution photo or have additional print options! I just took the "proof" ones to show you guys only.). It takes 2 to 3 days for the photos to appear.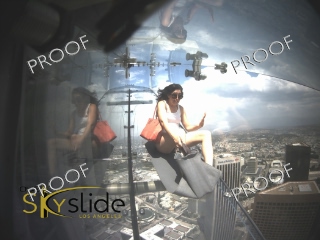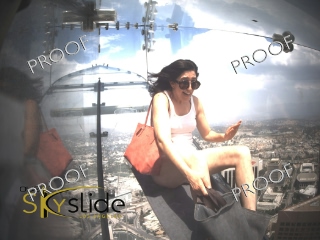 On your way back down the 2 elevators, you can stop at the gift shop and pick up a souvenir if you choose. There is also a small cafe that you can grab a coffee at and even more graffiti art to view as you sip your caffeine.
I definitely recommend checking it out! Stay tuned for some more of my Downtown LA adventures in November! 🙂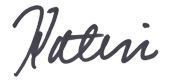 SaveSaveSaveSave
SaveSave
SaveSave
SaveSave
SaveSave
SaveSave
SaveSave
SaveSave