Note: I was not paid to try and review this product.
Like all women, even I have problem areas being 5'11". For me it is my lower stomach area. I have tried it all: eating healthy, cardio, it's the one area on my that doesn't want to budge. I hate it when people tell me that I am super skinny, because it is far from beyond the truth. According to a Weight and Height chart from Rush University, at 5'11", I should be weighing between 136 lbs to 178 lbs, which is considered "normal." I am 154 lbs at the moment. I am aging and at 38, I need to try and boost my metabolism as much as I can (I am actually sucking in my stomach as much as I can below).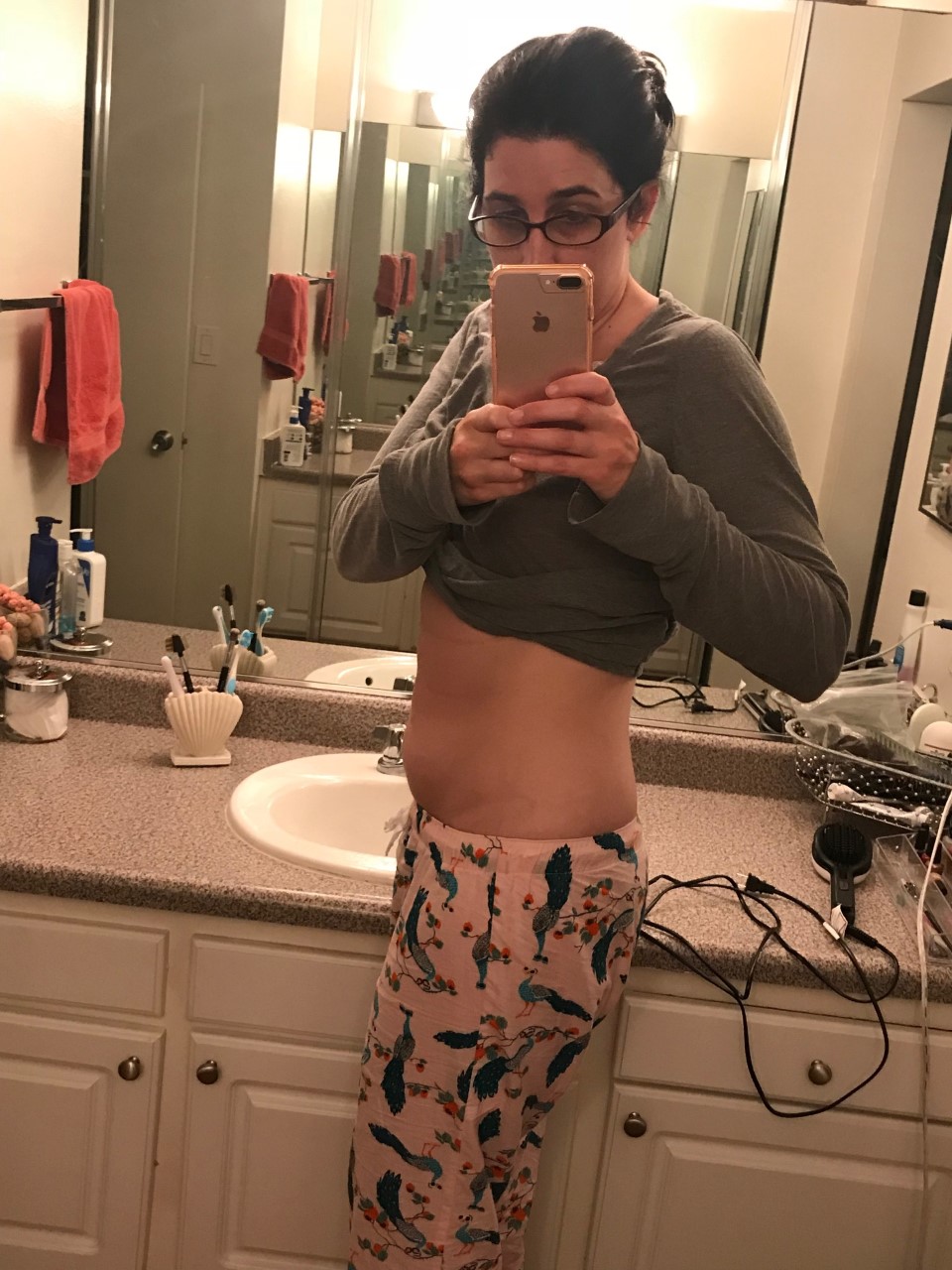 So I decided to try Flat Tummy Shakes in the Vanilla Pod flavor for 2 weeks ($69.99). According to the website, the shakes are were clinically studied with Super Citrimax and the program is 3 times more effective than diet and exercise alone. The program is supposed to help you kick those cravings, control your appetite and move those stubborn pounds. Flat Tummy Shakes meal replacement shakes are gluten free, dairy free and 100% vegan, they're also soy free and contain no added sugar.
I got my protein packs in the mail and read the instructions. There was one pack for Monday called the "Extra Kick" and the Tuesday – Friday packs called the "Shake It As Usual." The weekends I had "off," but I still maintained my healthy eating regiment as usual.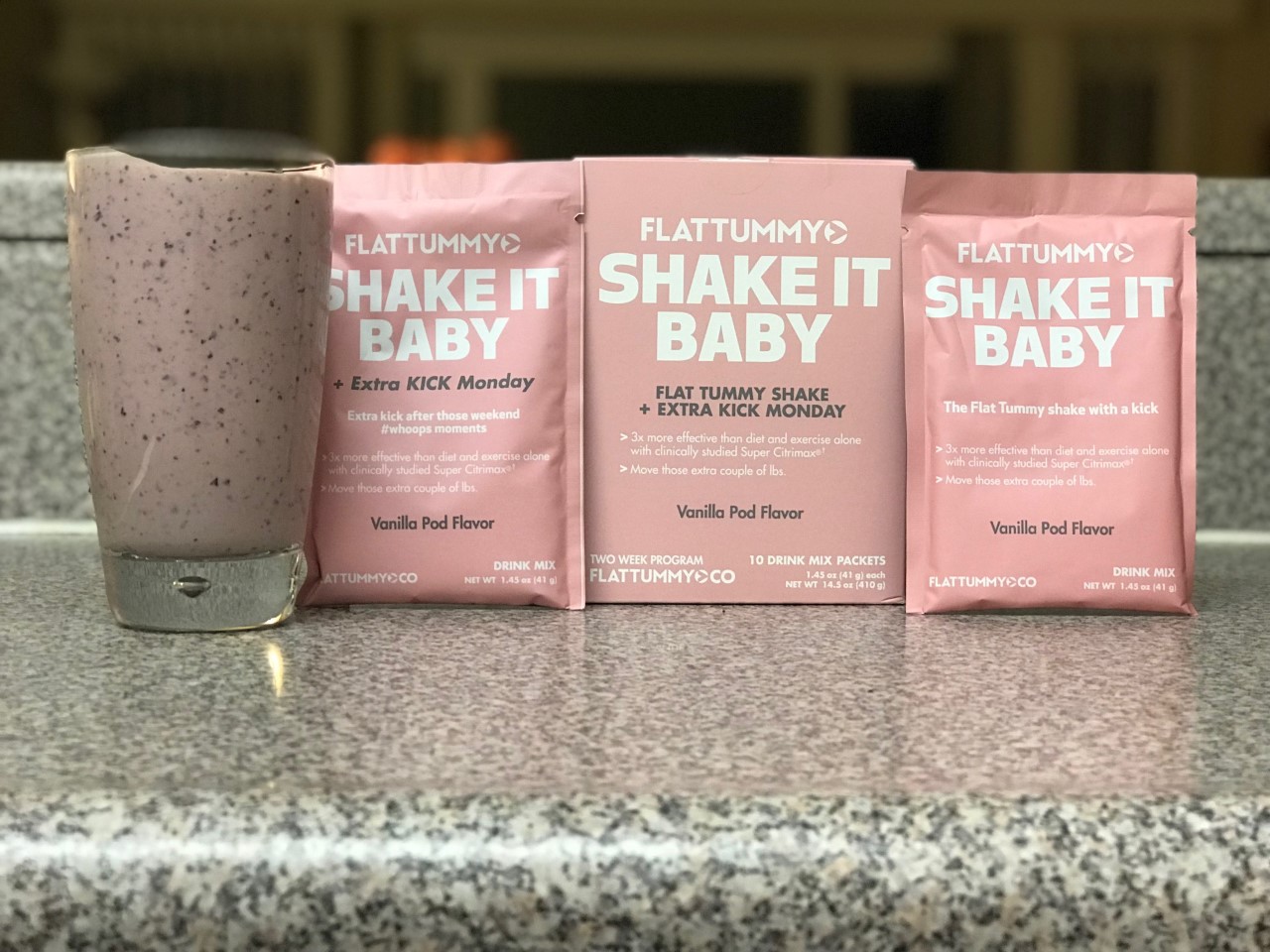 According to the website, the Monday pack is "packed with a few extra B6, B12 and Niacin nutrients and is specifically designed to give you that extra boost of energy that your body needs. These extra nutrients are all proven to help you keep your nervous system in check, your brain functioning efficiently and help to convert carbs and glucose into fuel (aka energy). So pretty much exactly what you need to combat those Monday morning feels. Just replace 1 – 2 meals with your Flat Tummy Shakes Extra Kick Monday shake and get ready to freaking own it!"
Okay let's own it!
The shakes I made were based off of what Flat Tummy had on one of their blog posts, so on the first week, I made the "Green with Envy" (pictured below) and "All Berry Bang" (pictured above) shakes. I don't know why but the "Green with Envy" one was my favorite, I feel like the Vanilla Pod flavor worked better in this shake.
The Vanilla Pod smelled amazing and didn't taste too bad either. I had tried a plant, protein-based flavor from Starbucks and it tasted awful, so I was happy that the Vanilla Pod tasted all natural.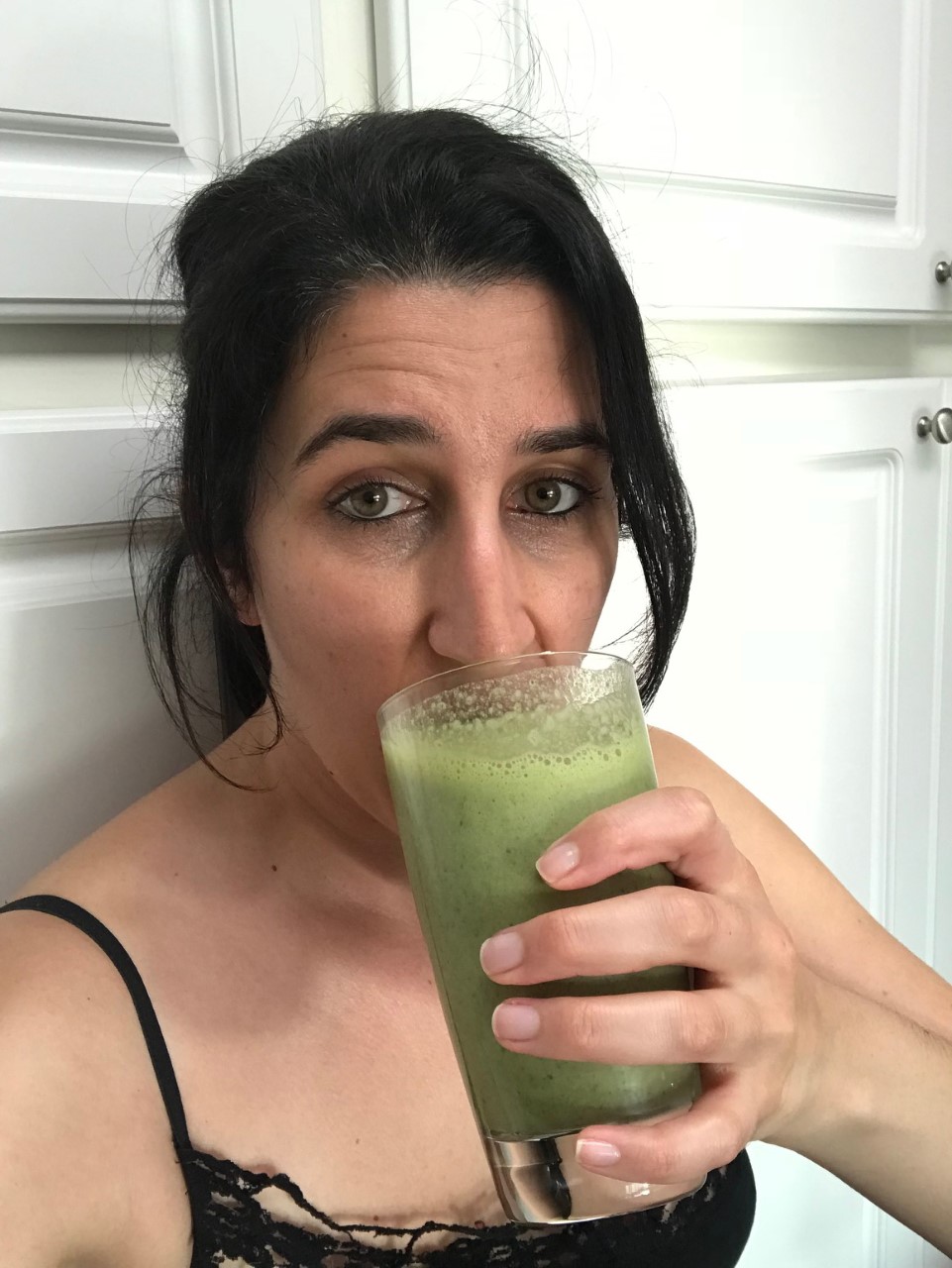 I can honestly say that after 2 weeks, I feel more energized, less bloated, had less snack cravings and was even a bit more chipper! I also still kept my 1 – 2 weeks of going to the gym by lifting and doing cardio (I used to go more, but my schedule has been so hectic that that's the most I can give these days). I weighed myself and I only lost 4 pounds, but hey, I see a difference!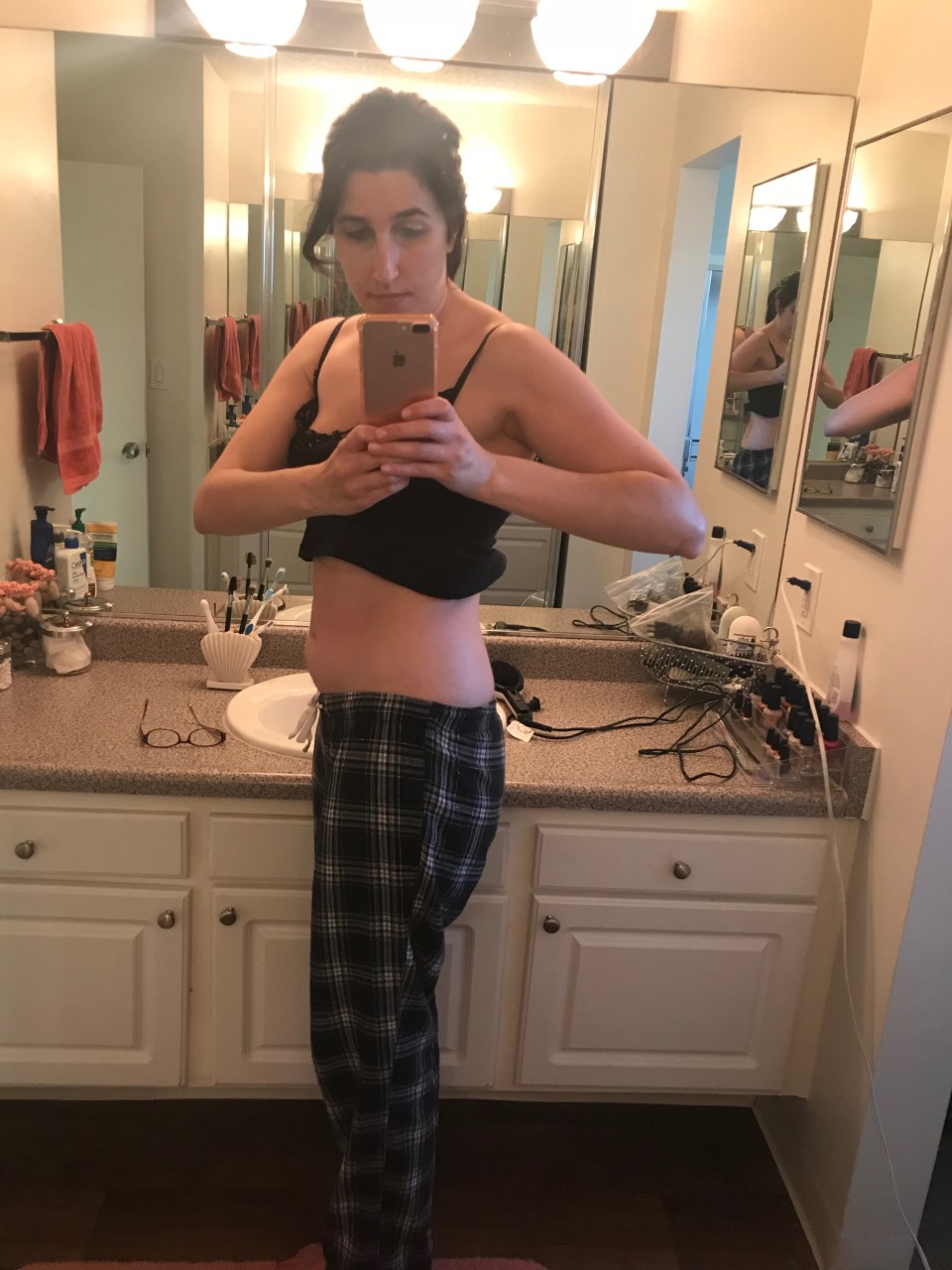 The verdict? I definitely recommend giving the Flat Tummy Shakes a try if you to give your body a little extra kick. You won't regret it and I'll be purchasing more soon. I'll give the Matcha flavor a try! 🙂