There is nothing like spending the afternoon or evening at a Southern California beach: the smell and breeze of the air, the climate, the laughter and energy of the people, dog's splashing in the water, the beach activities, daisy dukes bikini's on top, guys in swim trunks – what's not to love?
I have had the opportunity to visit and spend time at most of the beaches in SoCal. From Santa Barbara to San Diego, here are my top 10 favorite beaches:
1.  East Beach – Santa Barbara.
I love playing beach volleyball here on Saturday's or Sunday's through my MeetUp group! East Beach is also an amazing place to have a picnic, grab a burger at East Beach Grill or take a stroll along the bike path or sand. Occasionally, you can also catch a cruise ship sailing in the ocean, as many make tourist stops here.
2. Carpinteria City Beach.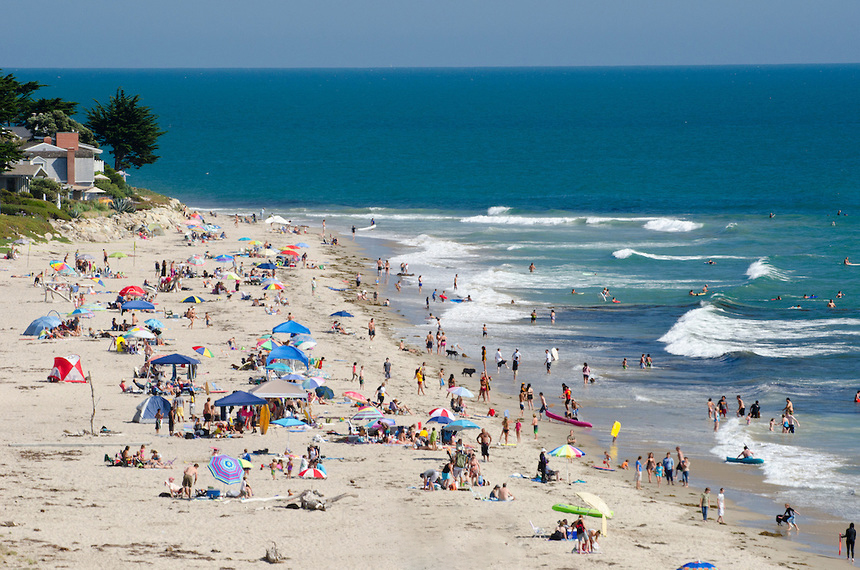 It's dubbed as "The World's Safest Beach" and been rated the #1 swimming beach in California because of its Southern exposure and its protection by the Channel Islands, according to CarpinteriaCoast.com. This is actually my favorite beach (and small community) to take a walk on, I love the people and hometown feeling of Carpinteria. I also love the scenery and watching the surfers and sea lions.
3.  Zuma Beach – Malibu.

Zuma Beach is rated LA County's #1 best beach. It has a little bit of everything: surfers, a beach cafe, sun bathers, volleyball players, food stands, dogs, relaxation, wading in the water – there is a lot of fun yet simple activity for family and friends alike!
4.  Santa Monica State Beach.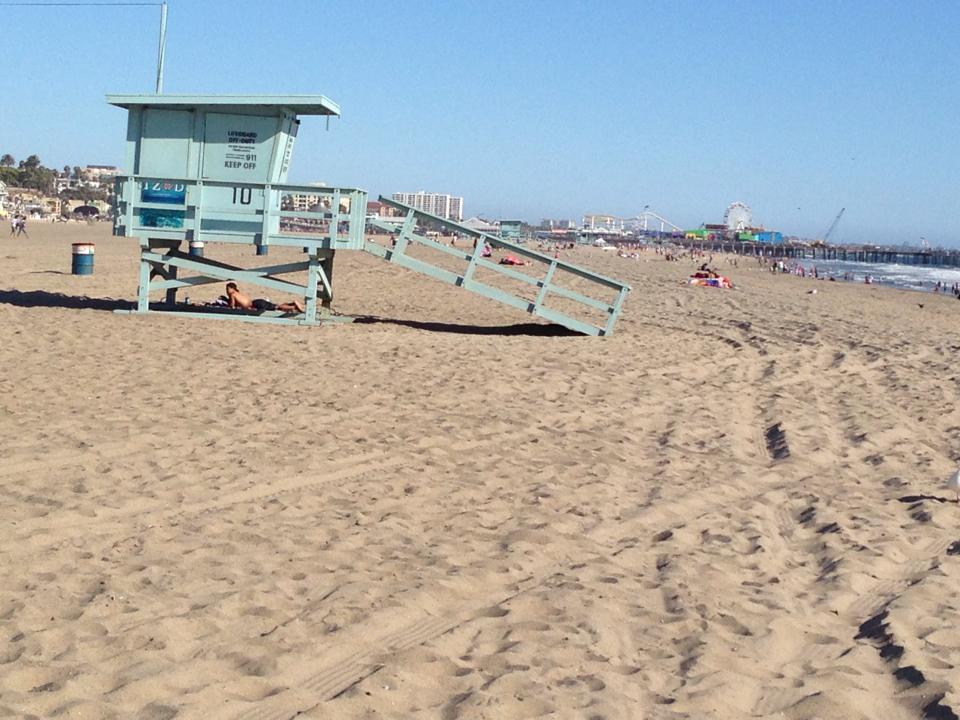 My girlfriends and I love hitting up this beach when we want to just relax in the sun. You can also head over to the pier for some food, entertainment or amusement park rides!
5.  Venice Beach.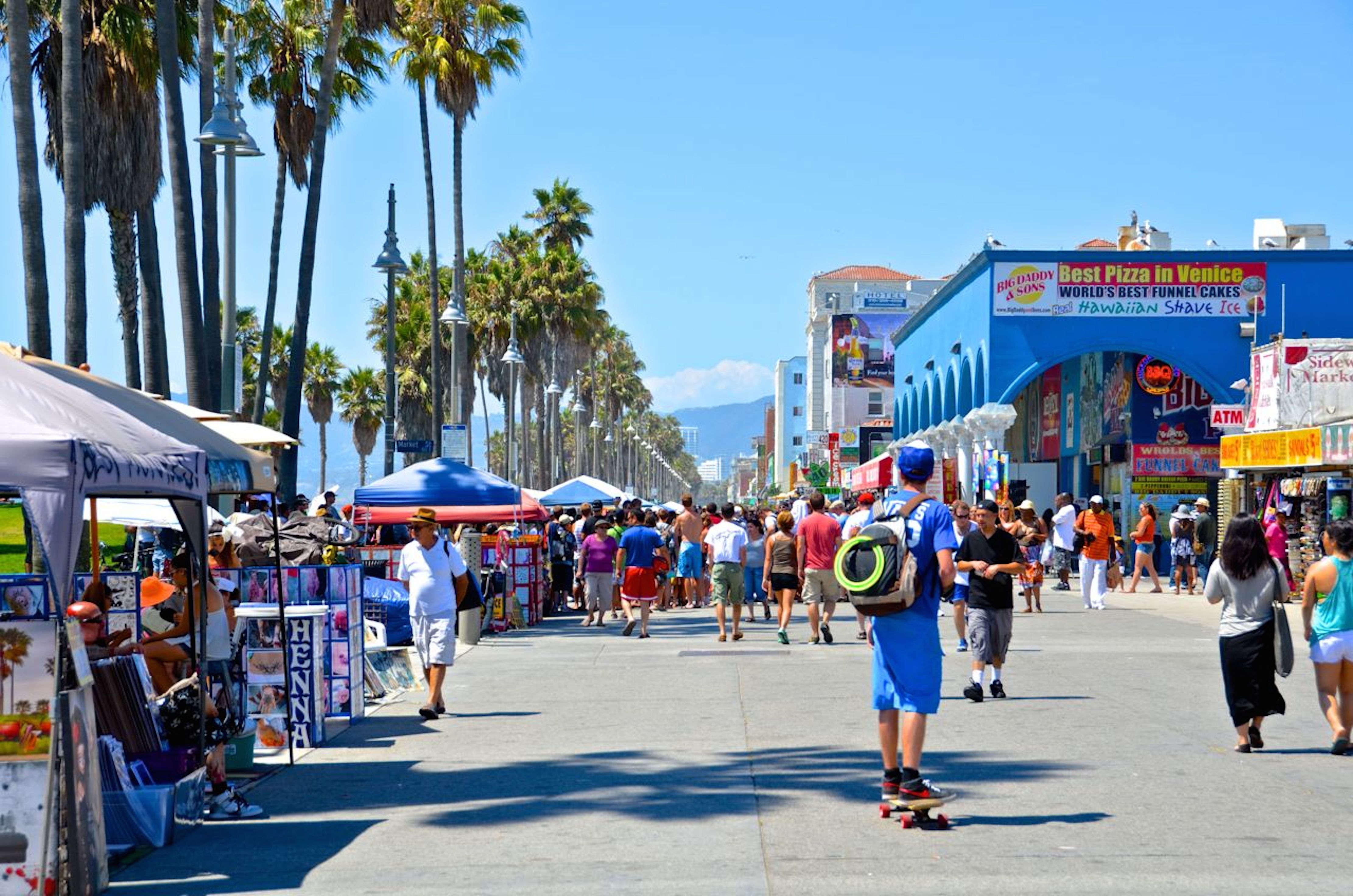 The boardwalk is said to be famous due to its endless street performers, souvenirs, arts and crafts and ocean view restaurants. I really like Venice because it has an eclectic and hip vibe to it if I want a bit of a kick for a day. It's a definite not to miss site!
6.  Manhattan Beach.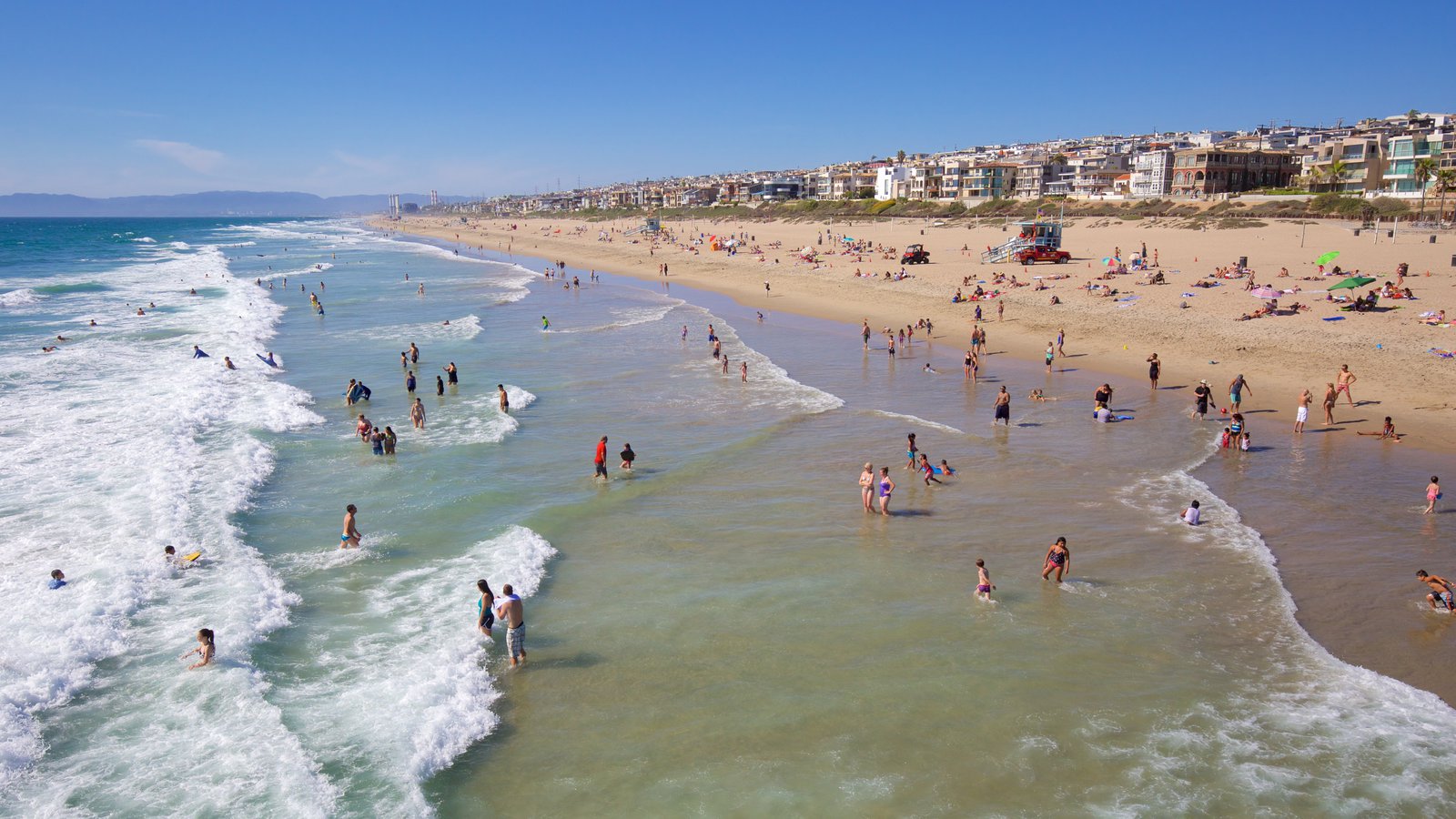 I did a picnic with the girls here a few years ago right next to the pier. It's really a quaint beach community with surfing, volleyball and great and affordable seafood restaurants. Check out Rock 'N Fish!
7.  Huntington Beach.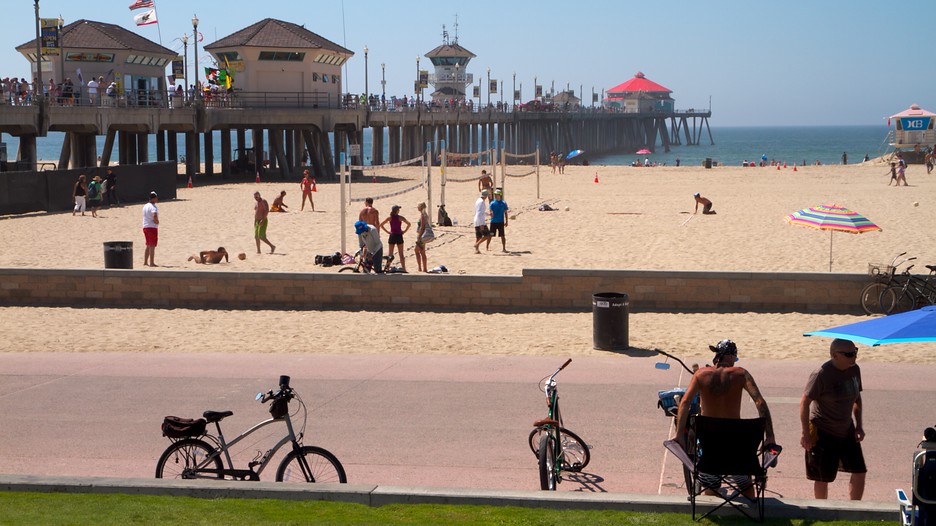 This is the ultimate spot for surfers and beach volleyball enthusiasts and the AVP Beach Volleyball and surfing tournaments from top names such as Vans and Hurley are held here each year. I also love grabbing some fish tacos and drinks at Sandy's or a burrito at Fred's Mexican Cafe, just steps away from the beach!
8.  Main Beach – Laguna Beach.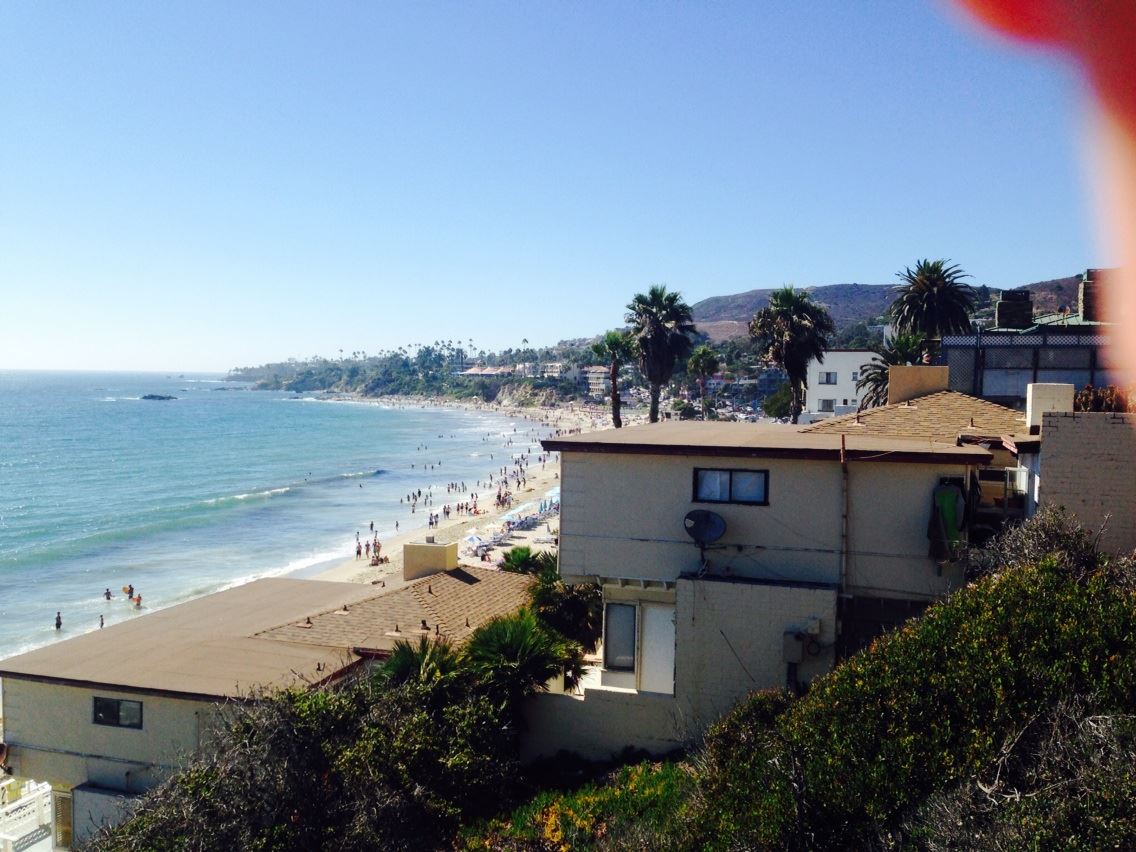 I find this beach to be very family oriented and it's a huge art gallery town. I love taking a stroll on the beach and taking in the scenery, the cliffs are amazing and it's very relaxing! There's also a few cute beachwear shops.
9.  Pier View South Beach – Oceanside.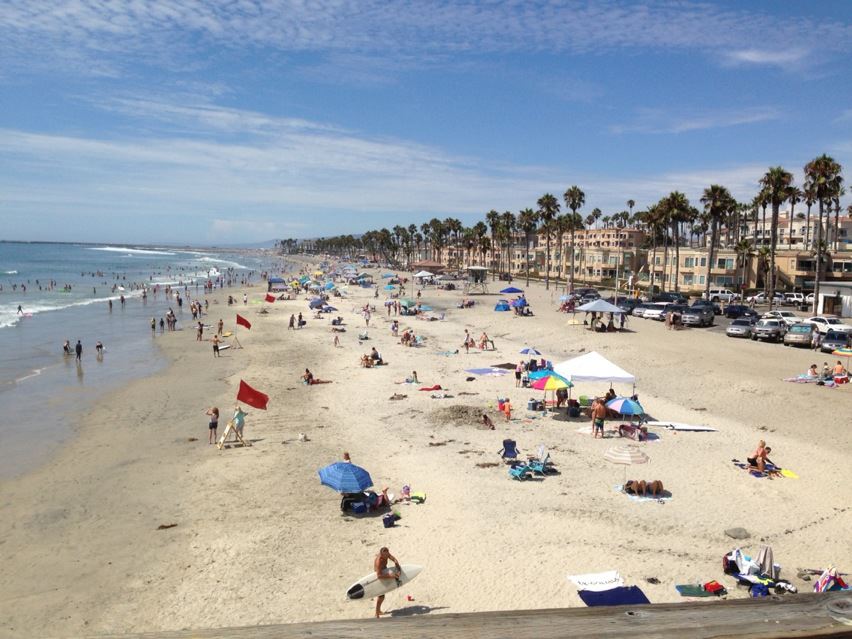 Pier View South Beach is considered the most popular beach in Oceanside and it's so true. I first visited during Labor Day Weekend in 2013 and boy was it packed with fun! Bodysurfing, surfing and lots of entertainment at the Amphitheater on the pier. The drinks that are made at the local eateries are also pretty good I might add! 😉
10. Ocean Beach.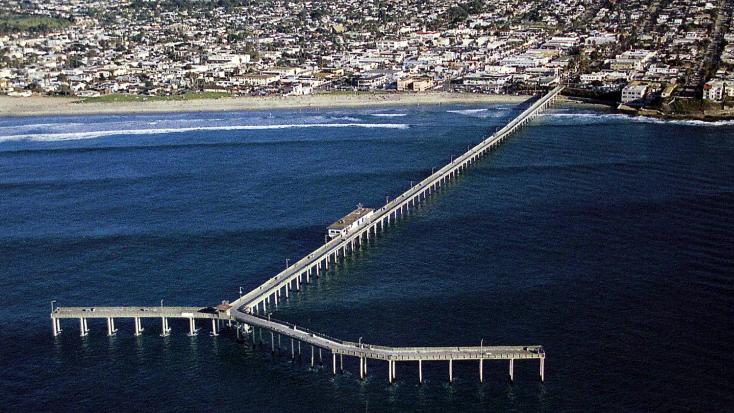 Ocean Beach is a very 60s hippy town with a ton of great food (the fish tacos at South Beach Bar & Grille are to die for) and affordable, great tasting drinks (Pacific Shores). I know there's only one sun in the universe, but this beach has by far the best sunset I have ever seen.
The pier is actually the star of the beach, as it the longest concrete beach in California that extends half a mile out to the Pacific Ocean. There is nothing like walking on it at night and hearing the crashing of the waves against it.
Slab on some suntan lotion and head out! 🙂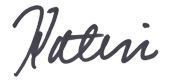 Photo Credit: Homes in Santa Barbara, City-Data, Expedia, SD Fish, Thousand Wonders, Travel Channel