After years of saying I am going to visit this place, I finally made my way to Lake Tahoe for a long Memorial Day Weekend. I had heard of how crystal clear the lake is and just the peace and serenity of the whole place. With my life being busy, I needed that kind of atmosphere!
Alright! So as I do in my other travel posts, let's break it down in how much it costed me:
Cost to park my car at LAX: $43.02 total.
United Airlines Flight: $276.60 round-trip from LAX to Reno/Tahoe Intl. Airport. My UA flight was $70 cheaper than flying American Airlines! Also, the reason why I left on a Thursday was because it was a lot cheaper than flying on a Friday.
Budget Rental Car: $226.55 total for an economy vehicle. If you are wondering if I got my usual, "would you like to upgrade to a convertible?" offer, the answer is yes. However, when I asked if I could get it for the same price as the economy, I failed with this salesperson. Oh well!
AirBnB: $374.85 total for 4 nights. I was more specifically staying in South Lake Tahoe, where I read there was a bit more activity going on. Again, I knew that the hotels/resorts would be double or triple the price for an average night, so the AirBnB route was the best way to go. I once again, got my own private bedroom and bathroom.
Total travel/car/lodging expenses: $921.02. Again, when I travel, I try to keep these 3 costs under $1,000 at all times. Plus I book everything 2 or more months in advance and especially for the flight, it is a bit cheaper then. So by the time I go on my trip, all of these costs are paid off and all I have to worry about is my entertainment expenses, which I try and keep under $500. For this trip, it was under $300.
So just a side note: something I was not expecting to happen were all of these crazy thunder/lightening storms while I was there. They started earlier in the week and stopped early Saturday, leaving me only one full sunny day in Tahoe. I had to change my boat cruise date from Saturday to Sunday just so I could enjoy a bright day on the lake. Later, a local told me that she has lived here for 30 years and has never seen a Memorial Day Weekend (or Labor Day Weekend for that matter) without it being incredibly rainy.
Natural rim: 6,223 ft
Length: 22 miles
Width: 12 miles
Surface Area: 192 square miles
Shoreline: 72 miles Average Depth: 1,000 ft
Maximum Depth: 1,644 ft
Volume: 41 trillion gallon
Average water temperature: 42.1º
Average surface water temp: 51.9º
Average surface temp in July: 64.9º
Highest Peak: Freel Peak at 10,881'
Average snowfall: 409"
Age of Lake Tahoe: 2 million years
Day 1: Thursday, May 24
My flight out of LAX was at 9 a.m., so you know what that means: I had to get to the airport at least by 6 a.m. so that I could avoid all of the LA morning rush hour traffic. Yippee!
The flight was only 53 minutes, quick and simple. I had a gorgeous sky view of Yosemite National Park as we flew over it. You can see a waterfall and El Capitan rock. I can't believe it has already been a year since I was there! You can read more about my adventure last year here.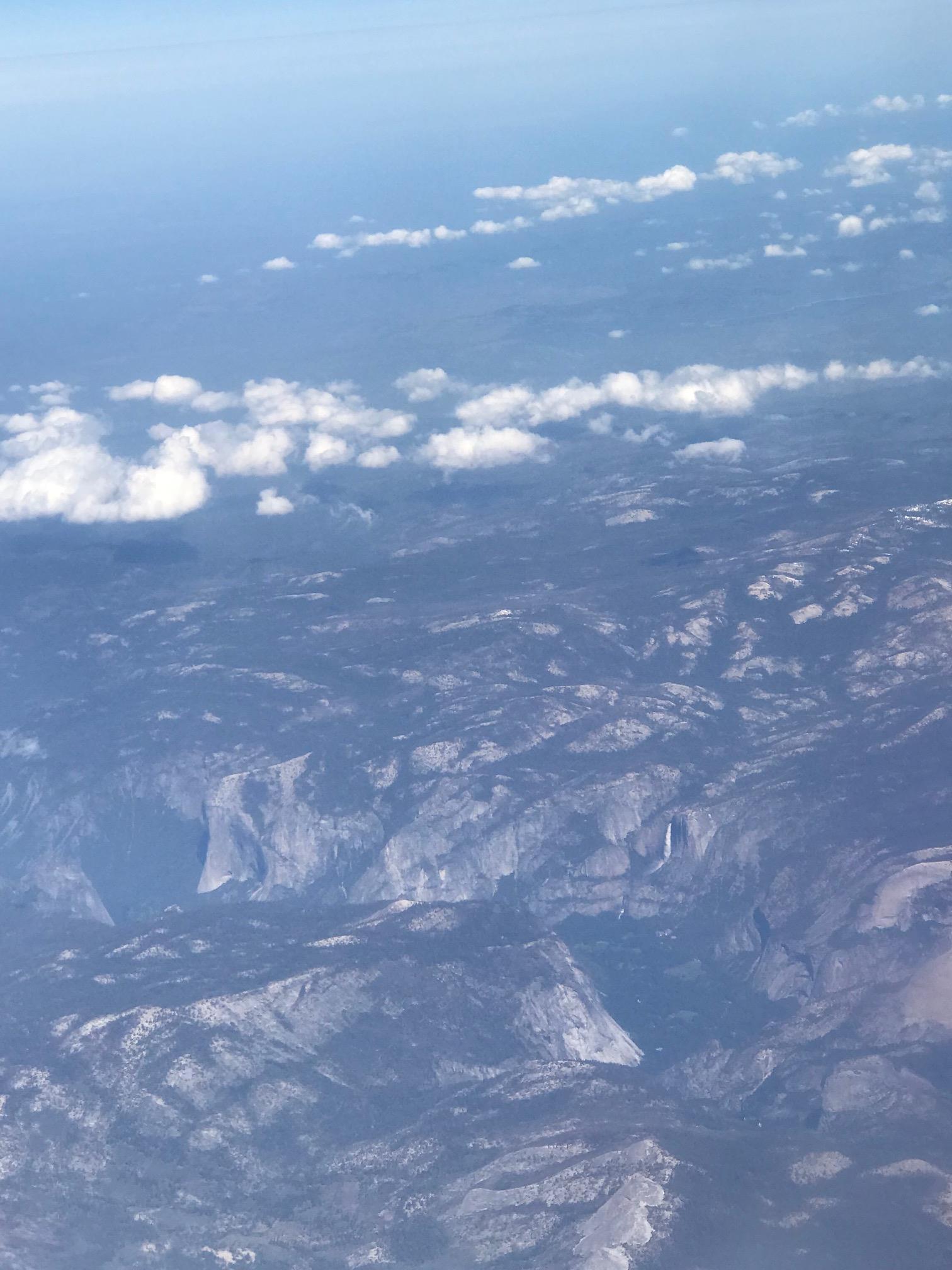 This was the only day that I would be able to see anything in Reno. I Googled some hot spots and I didn't see too much that fancied me expect the iconic Reno Arch on the main strip, some public art at The Riverwalk District and the Truckee River. I was trying to lean back in the E of the "Believe" masterpiece and look all cool.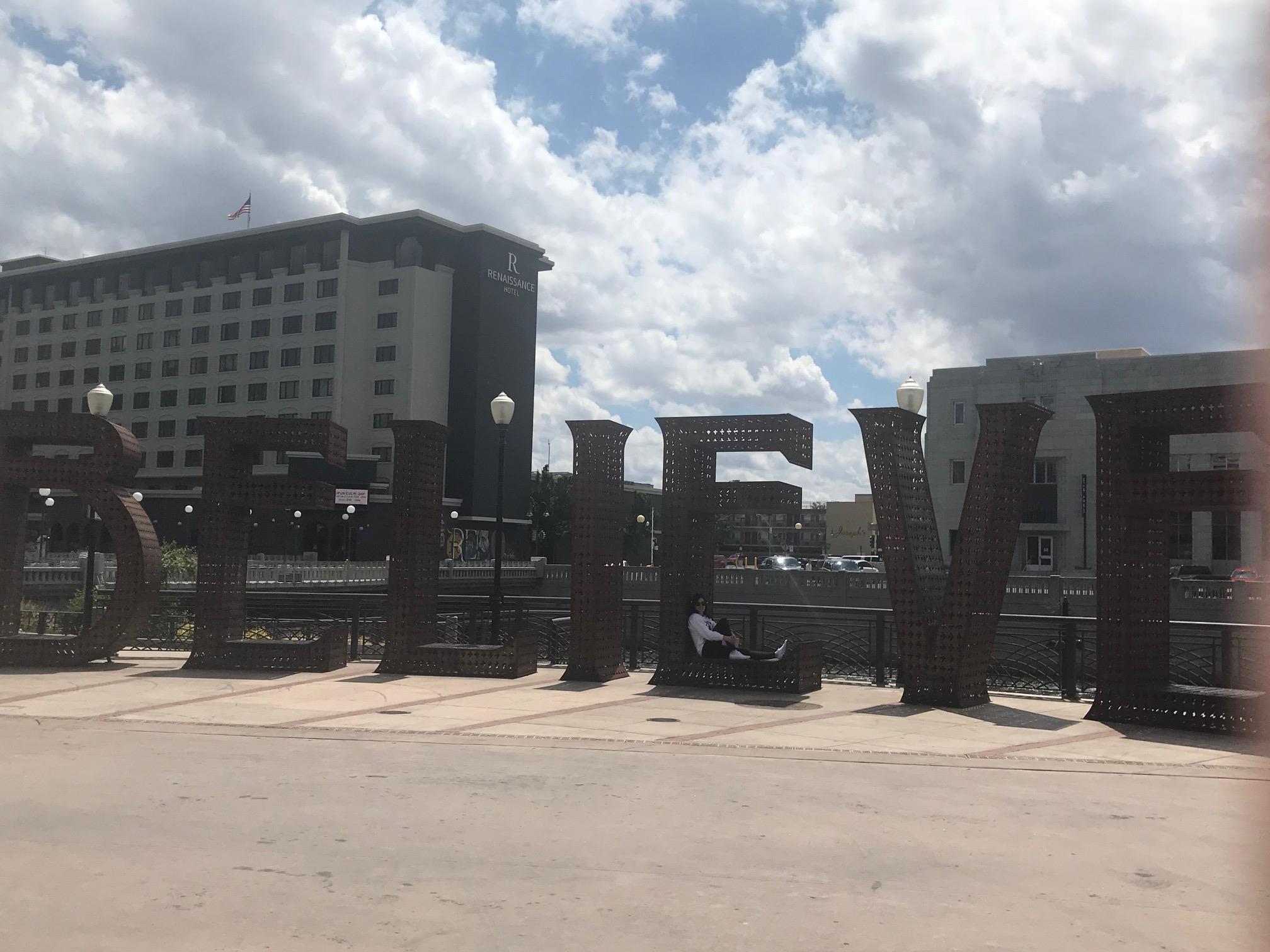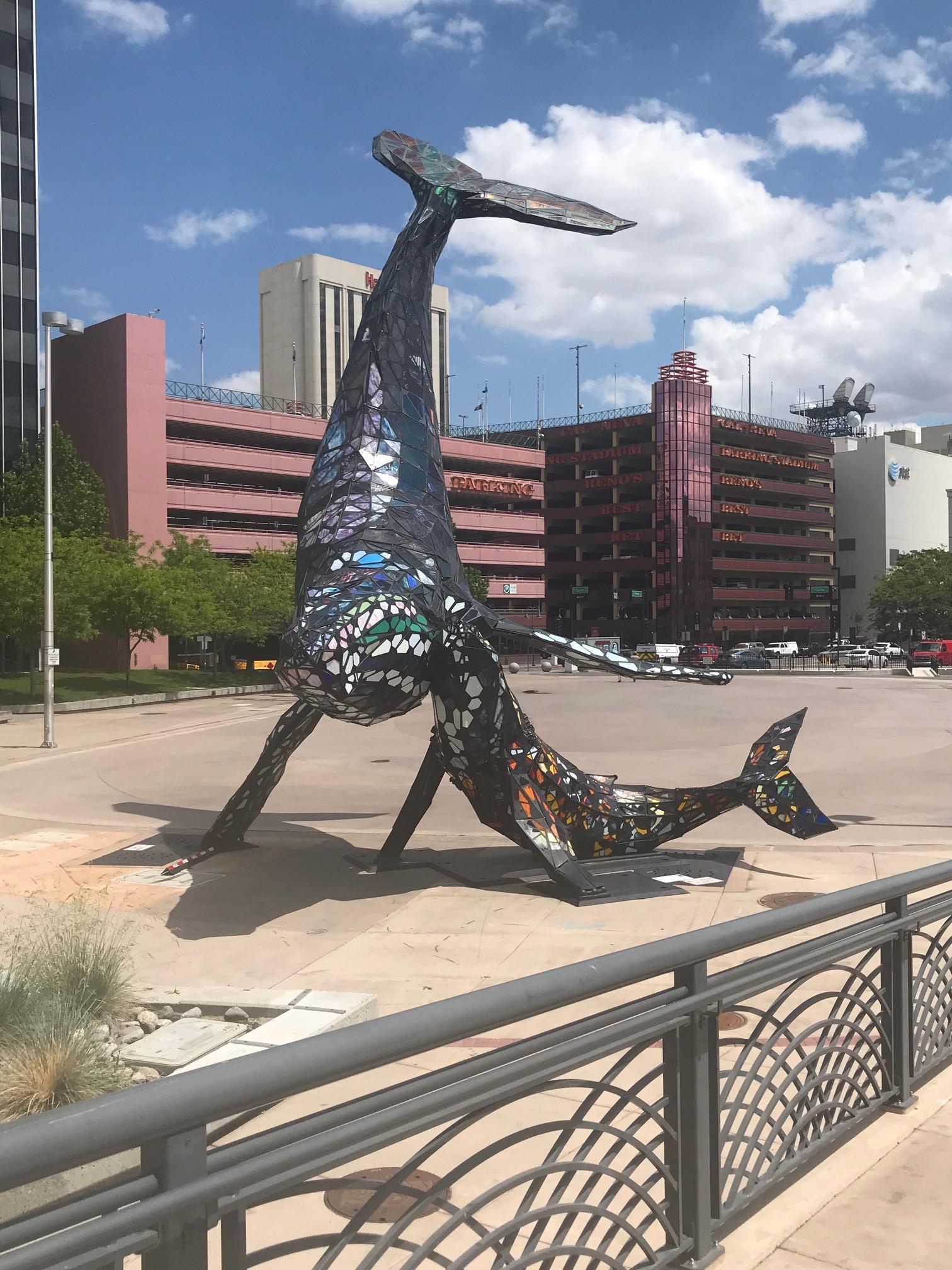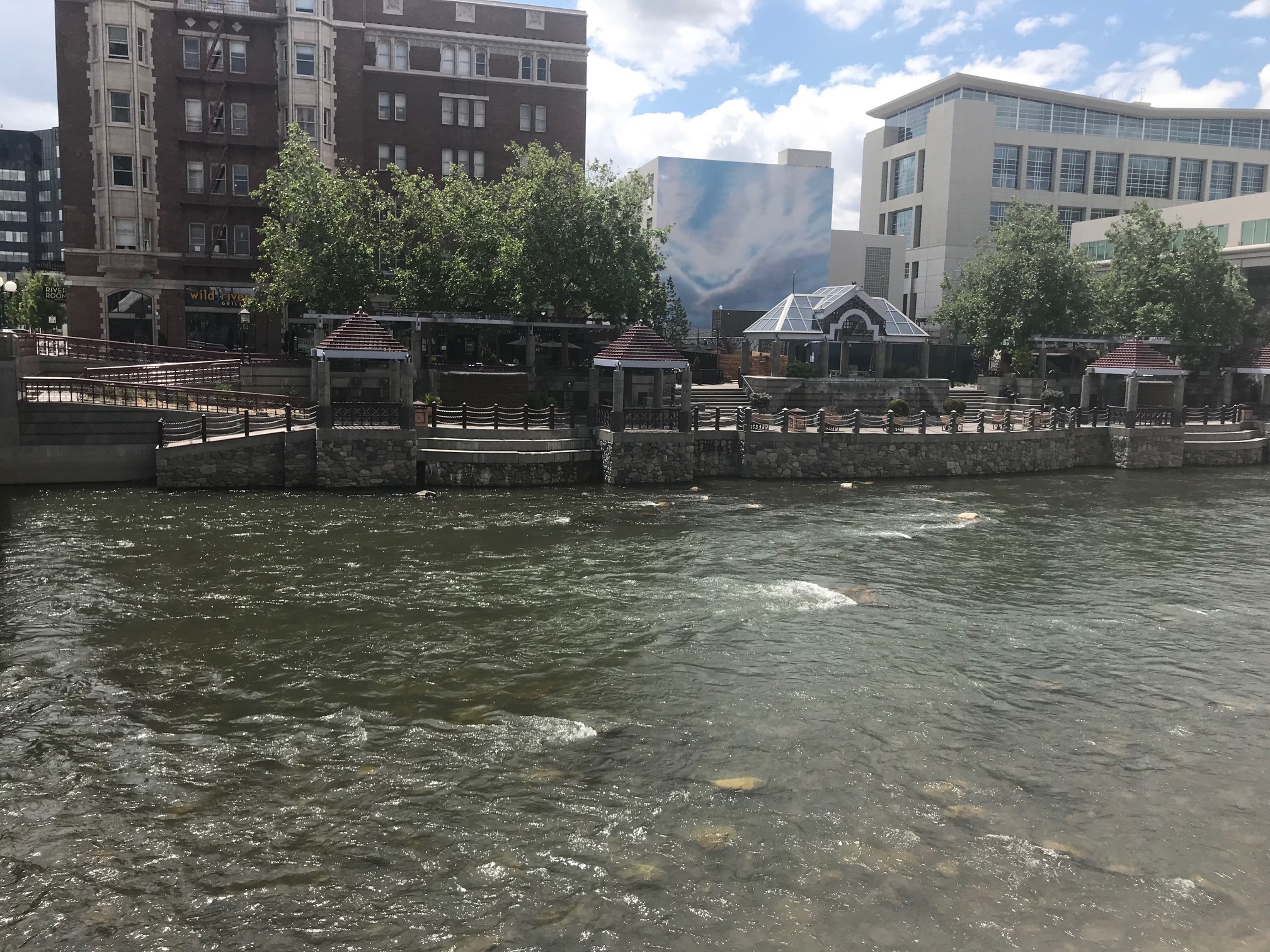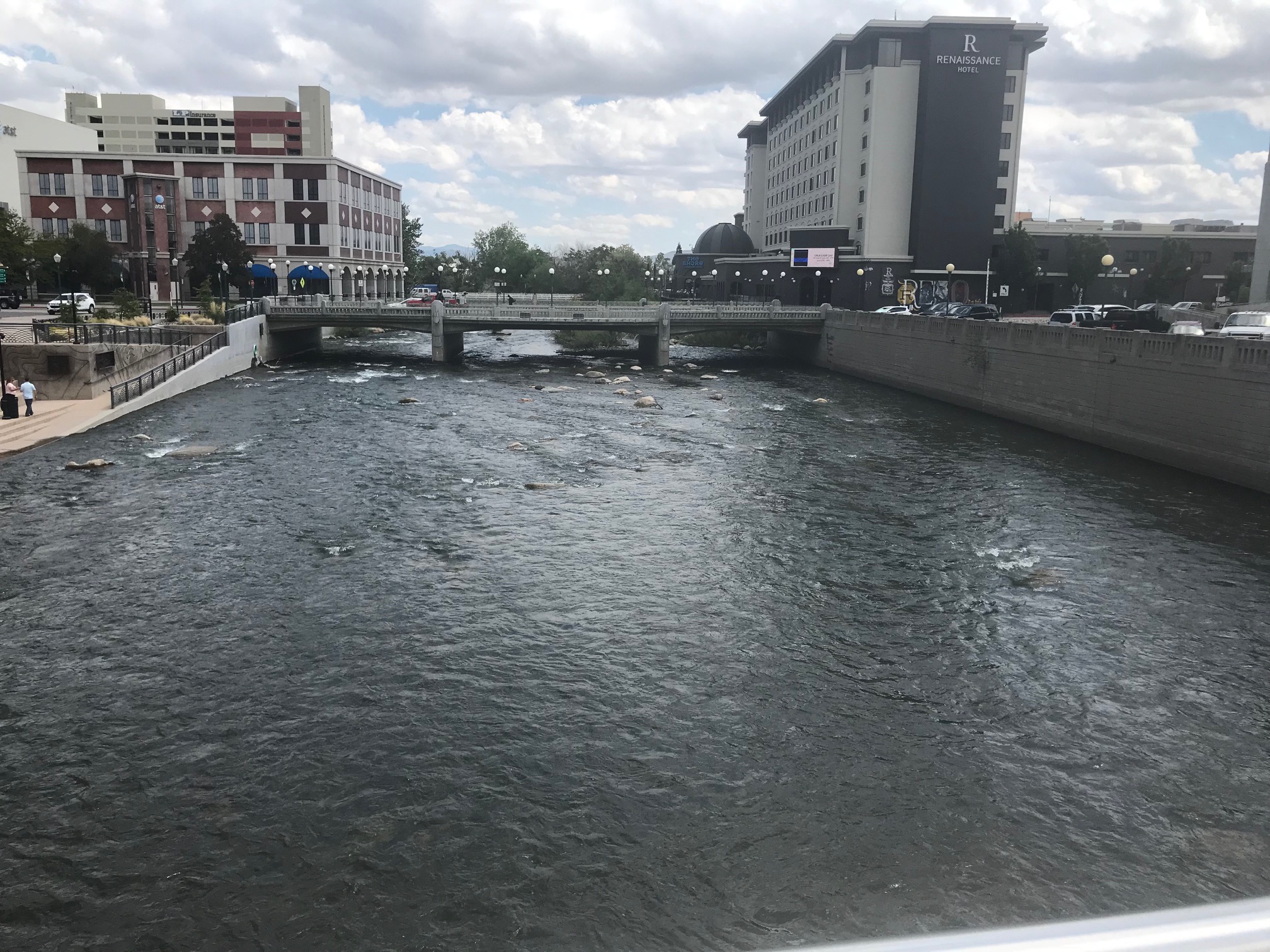 I also learned from the NewtoReno.com website that the arch was not created for glitz and glam but was "inspired by the automobile and more specifically, the completion of America's first coast-to-coast motor routes, The Lincoln Highway and The Victory Highway." It was originally built in 1926 and over the years has been upgraded to different colors, size and fonts. The current version is what I saw below.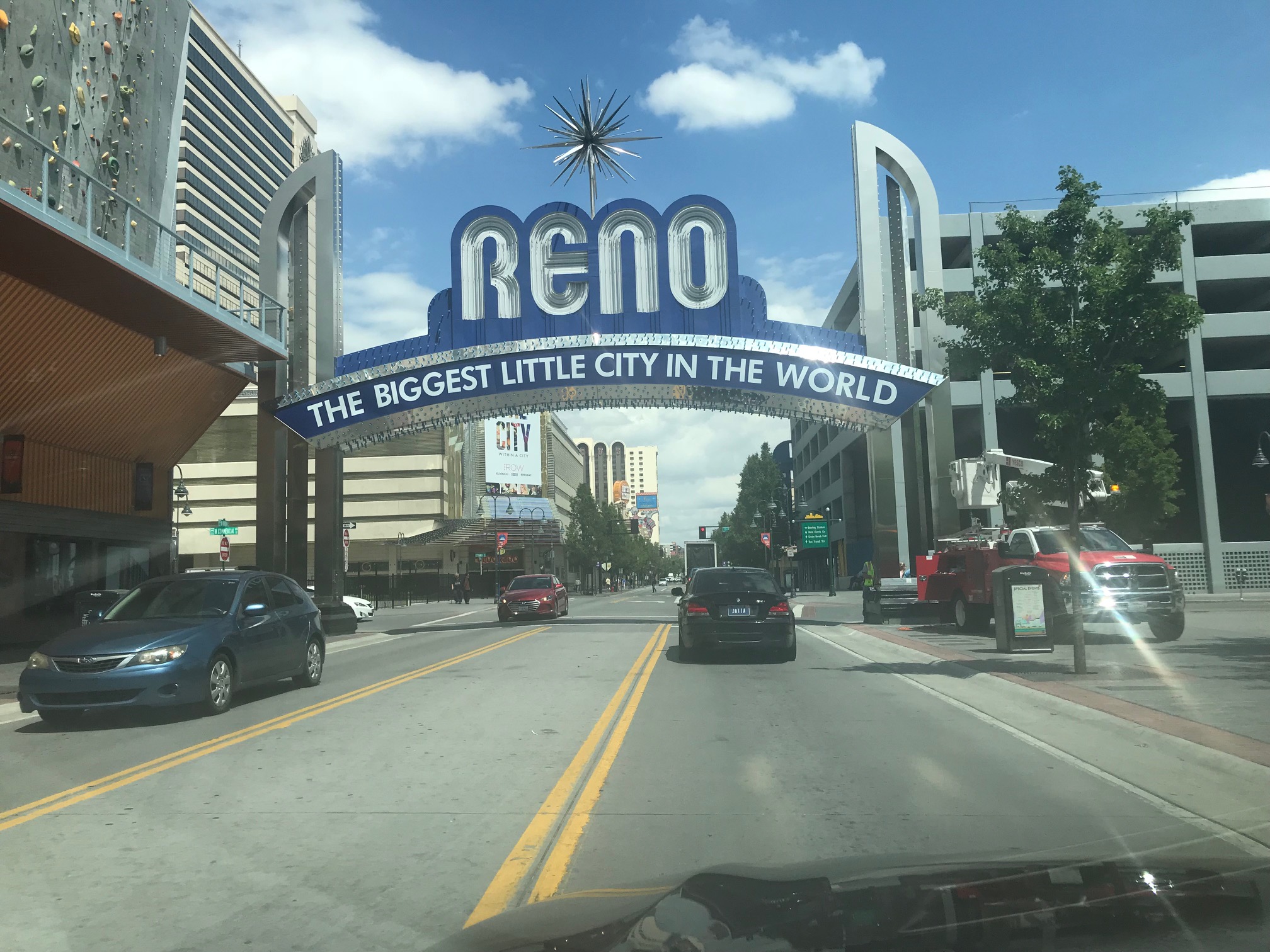 I also stopped for a bite to eat nearby, so I headed to Wild River Grille and ordered myself the Wild River Salad ($7.50) with grilled chicken and picked onions. I definitely recommend eating at this restaurant, almost everything on the menu looked amazing!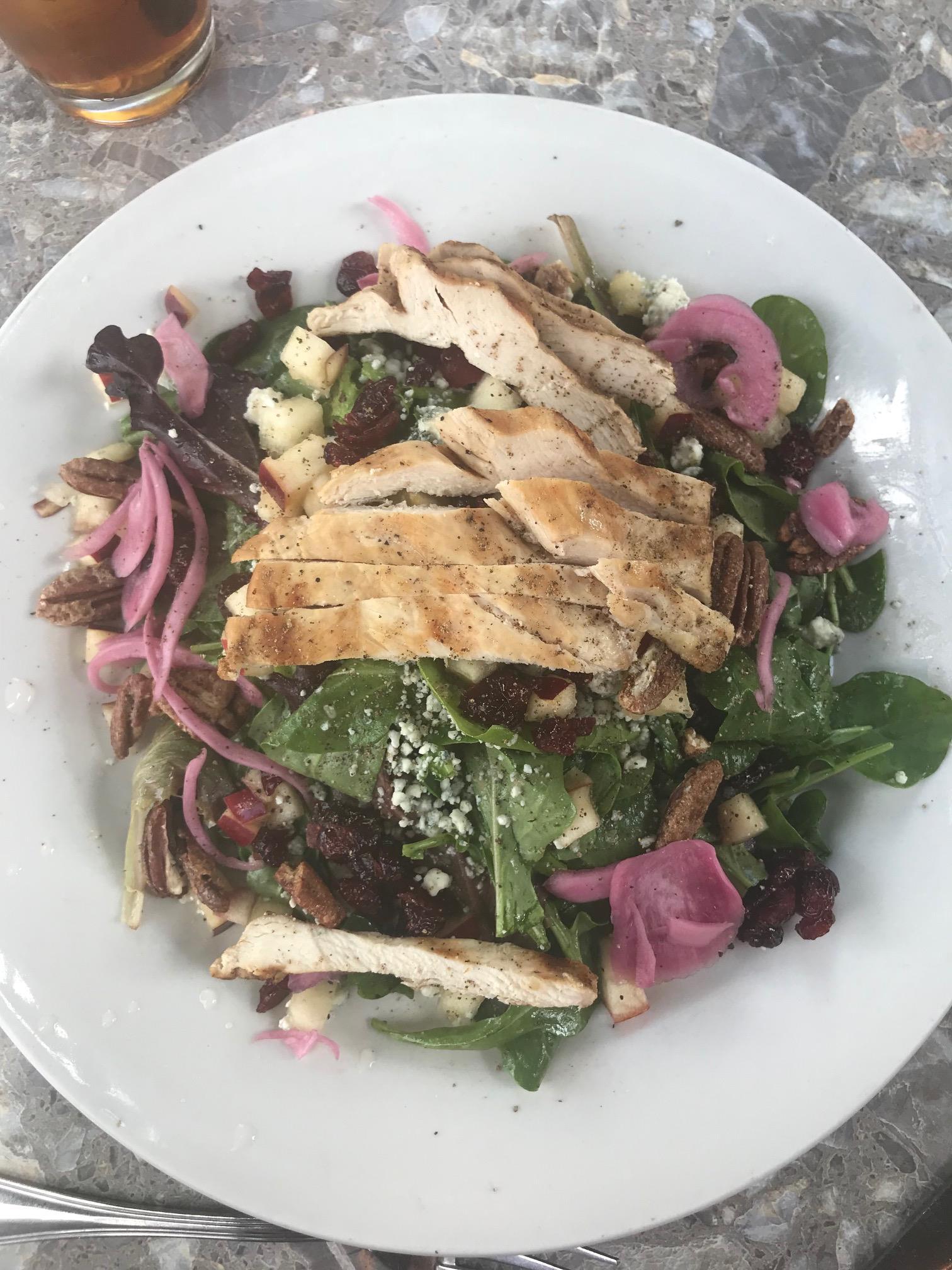 I then made my hour drive to South Lake Tahoe. It was pretty cloudy and light rain by that time and I could see the lake and snow on the mountain caps in the distance. I couldn't take any scenic photos this day because of how cloudy it was, but I got a shot of the tunnel.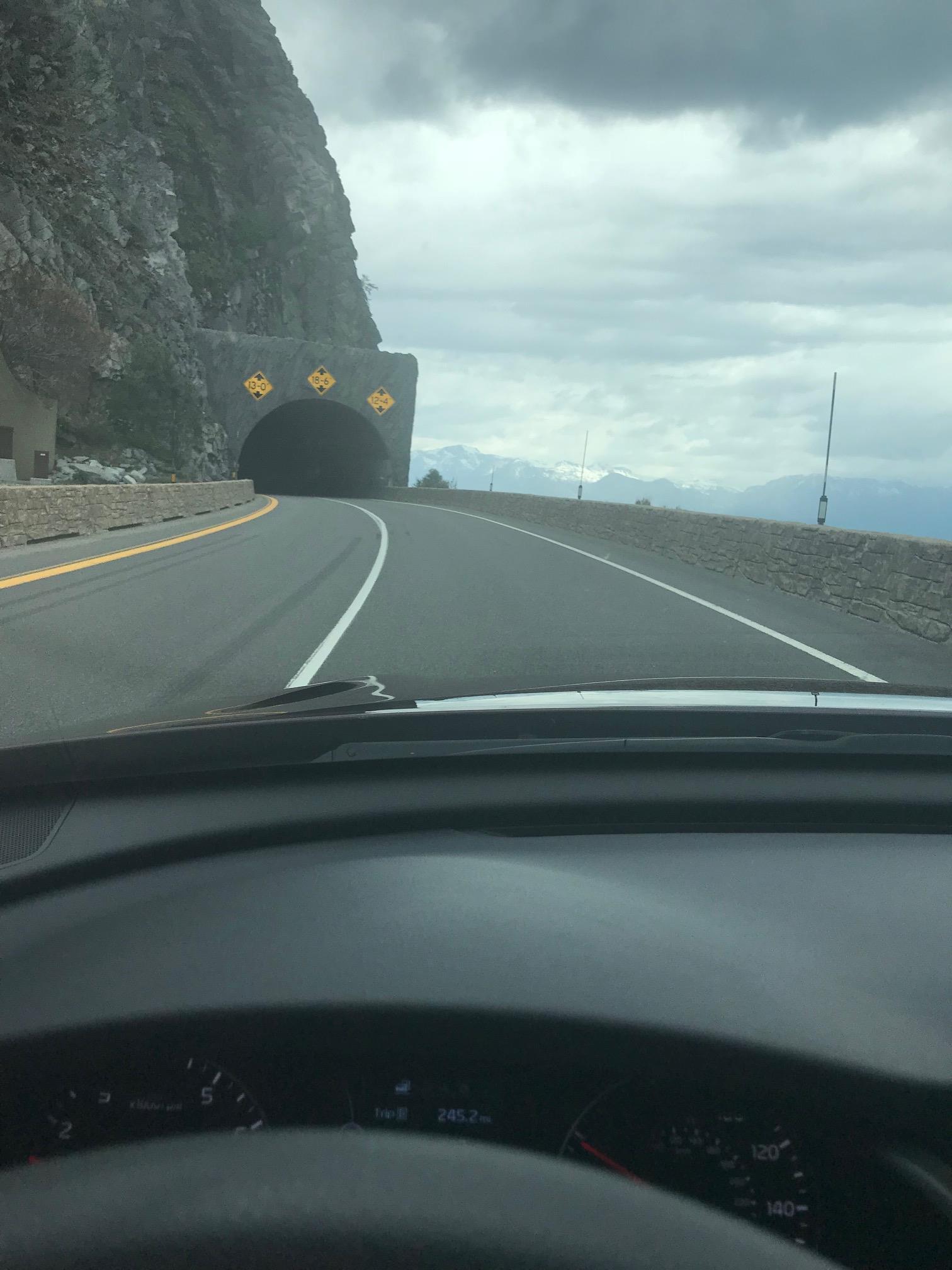 So I stopped at this brewery that I am not going to mention (because you might like it if you visit) and had sips – keyword, sips – of beer that the bartender poured me. OMG, they were so awful! The bartender was super nice and didn't charge me.
I then made my way to Lake Tahoe AleWorX, which had 25 on tap craft beers to sample from. I was charged by the amount of alcohol I took from any of the selections below by scanning a pre-aurthorized wristband, which for me were teeny, tiny sips. I ended up pouring myself a half pint of an Apple Saison Cider.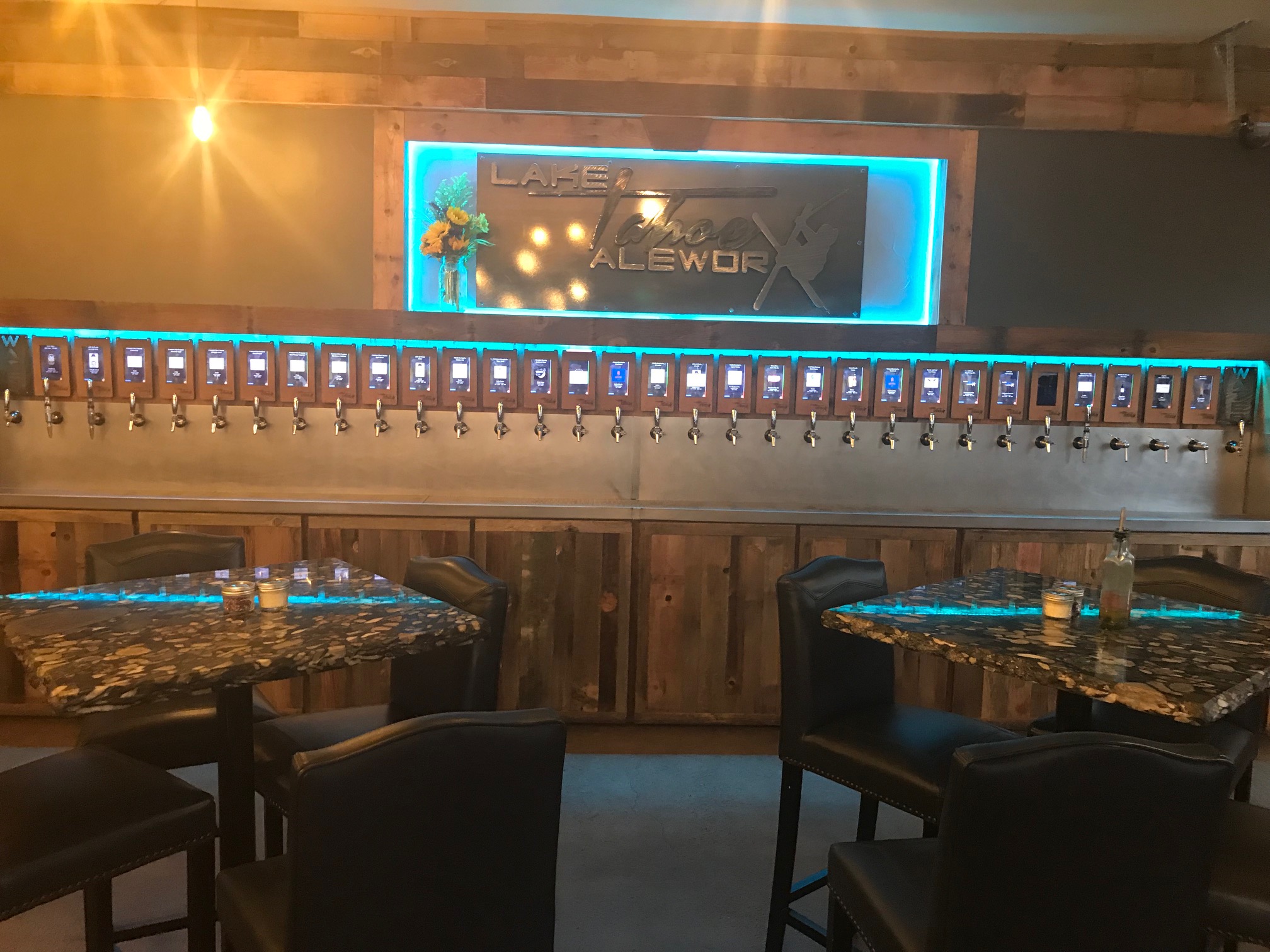 For some weird reason I was still hungry even after the big salad I had in Reno 3 hours earlier, so I ordered the Spinach/Artichoke Plate ($15). To be honest, I only ate a quarter of it, not because it tasted bad, but because it tasted too rich! I ate all of the pitas and carrots though.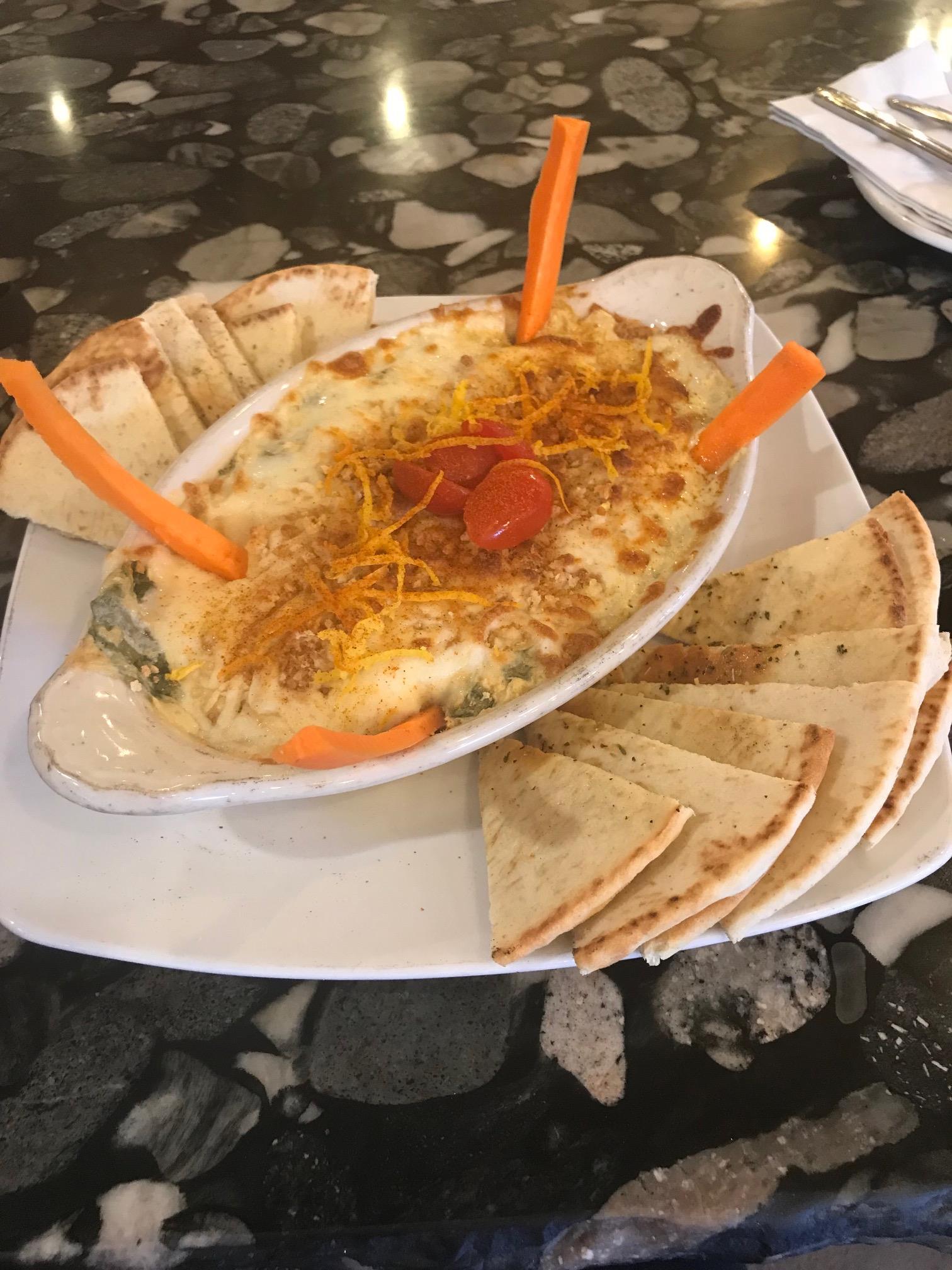 After I got to my AirBnB I unpacked, took a quick nap and freshened up so that I could go to the Wine Walk at The Shops at Heavenly ($20). It was still pouring when I left the house, but again, I needed to make the best of my trip. My umbrella came in very handy!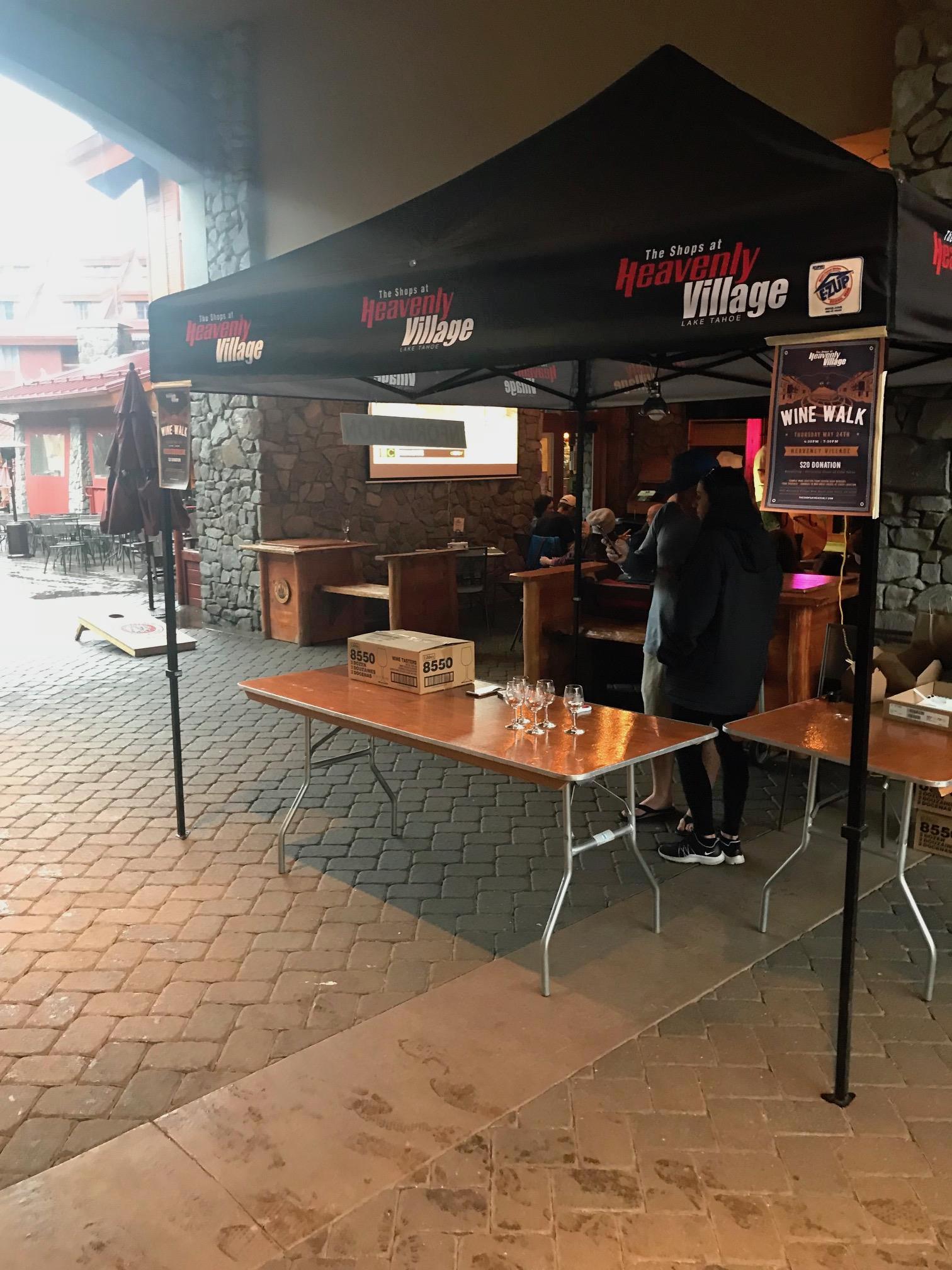 Out of all of the wines that I tried, there were only two I liked: a Champagne and a dessert wine. Usually I love Zinfandel/Cabernet/Pinot Noir, but I just couldn't handle the finish on any of them! Below is a photo of the dessert wine I enjoyed called Angelica by Miraflores Winery paired with a small bite of a Rocky Mountain Chocolate Factory Caramel Apple.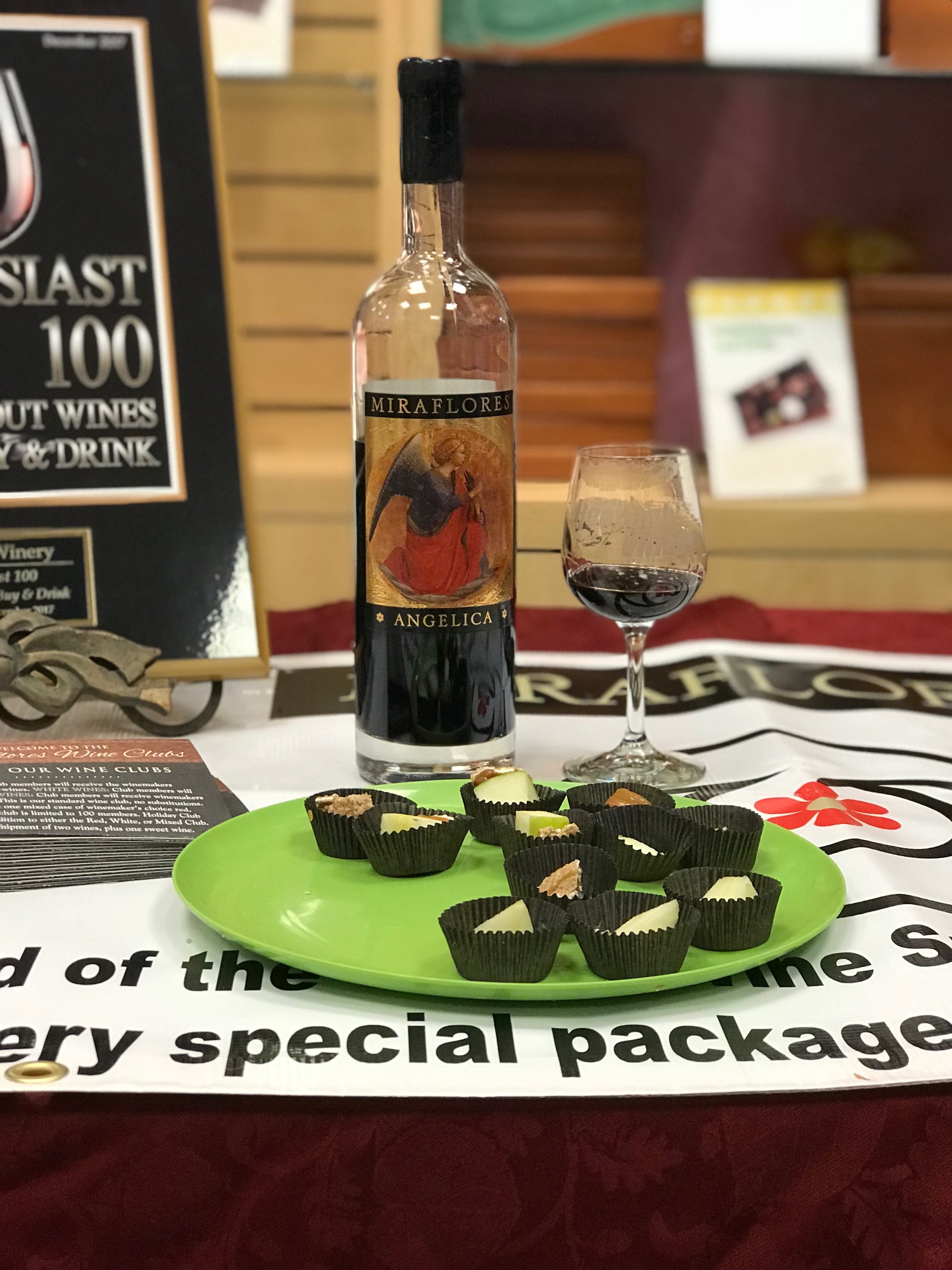 After I got more than halfway through the walk, the rain and lightening really started picking up, so I decided to call it a night and head to bed.
Day 2: Friday, May 25
Today I did my whole drive around the lake. Overall with stops, it took me almost 3 hours. The weather on this day was cloudy with just a few rain drops.
I started off my morning by visiting a well-known breakfast spot in town called Red Hut Cafe, which has been known for their original waffle recipe for more than 50 years. It was pretty tasty! I ordered the Strawberry Waffle ($9.49) and a cup of coffee. I later stopped at Free Bird Cafe and got myself a Dirty Chai Latte ($4.50). This is a must stop, the cafe makes their own chai and it's so good with ginger and vanilla!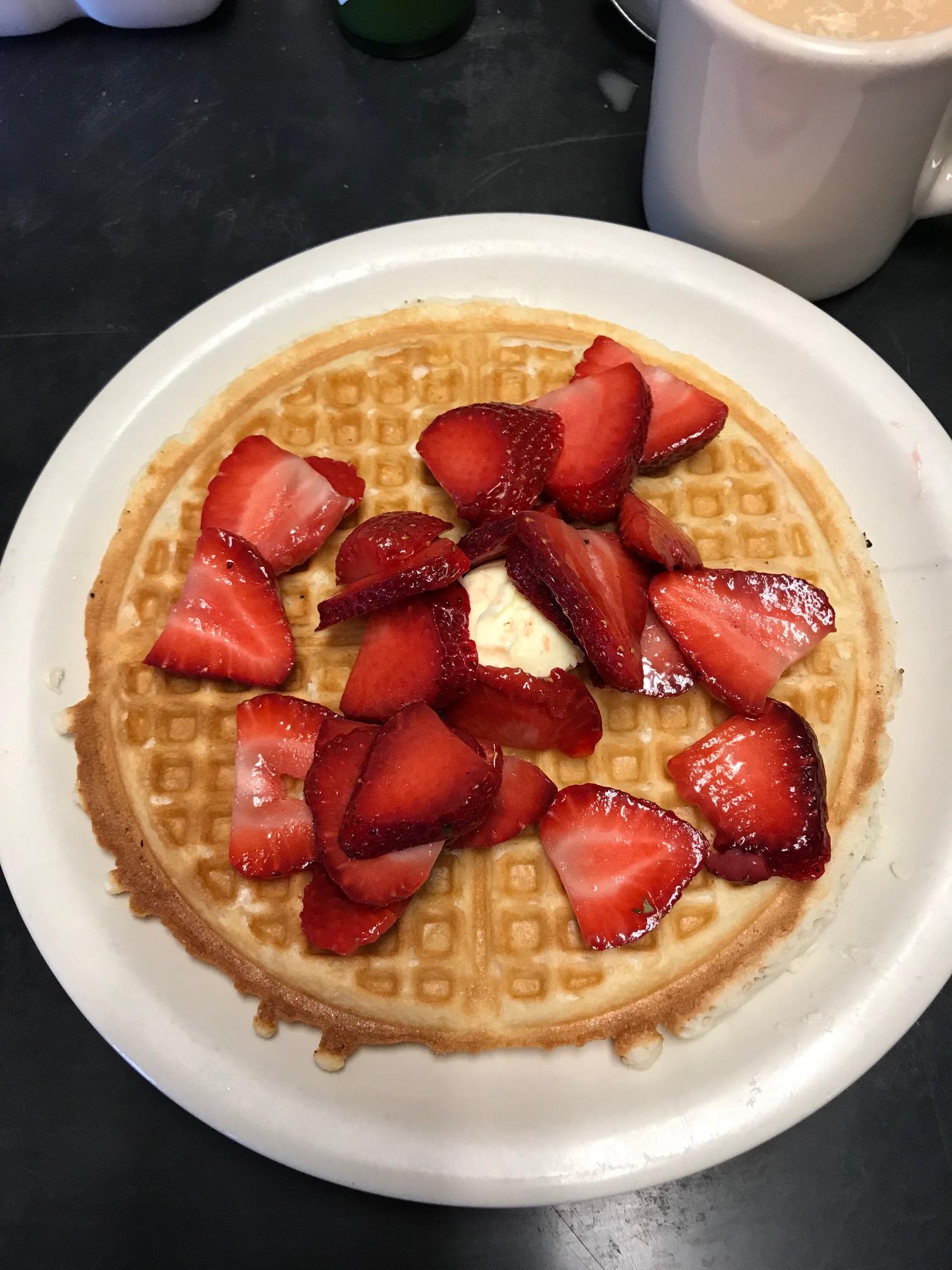 Next I made my way to Emerald Bay State Park on the south end and took some scenic photos along the way. It was seriously some of the most breathtaking views I have seen in awhile. According to the California State Parks website, "in 1969, Emerald Bay was designated a National Natural Landmark for its brilliant panorama of mountain-building processes and glacier carved granite." In the 4th photo below, you can see a glimpse of Fannette Island, which is the only island on Lake Tahoe and has been around for more than 100 years. I took a boat cruise on Sunday to see it more up close. This is also the home of Vikingsholm Castle. You can also view my Instagram page for some video of the area!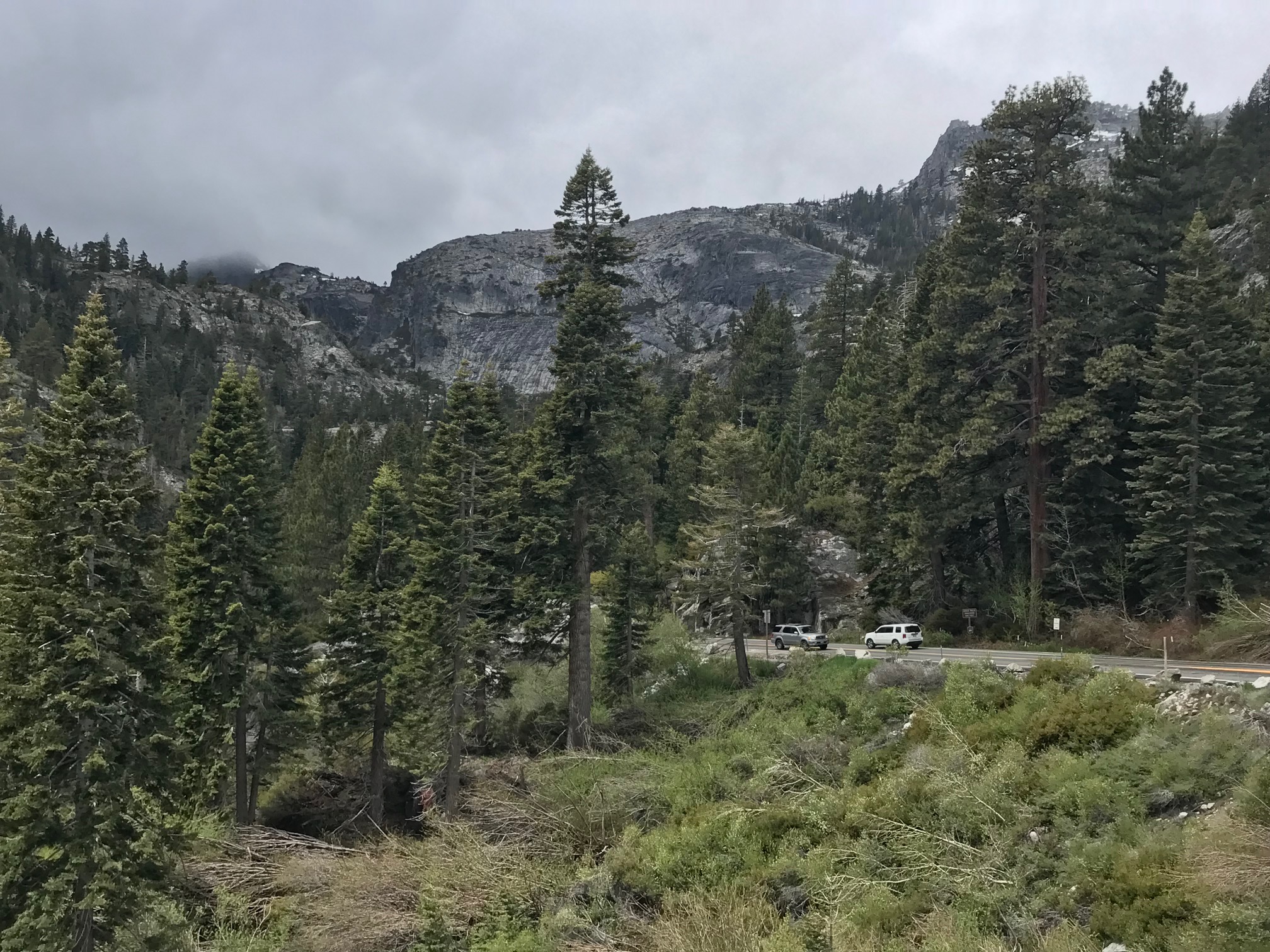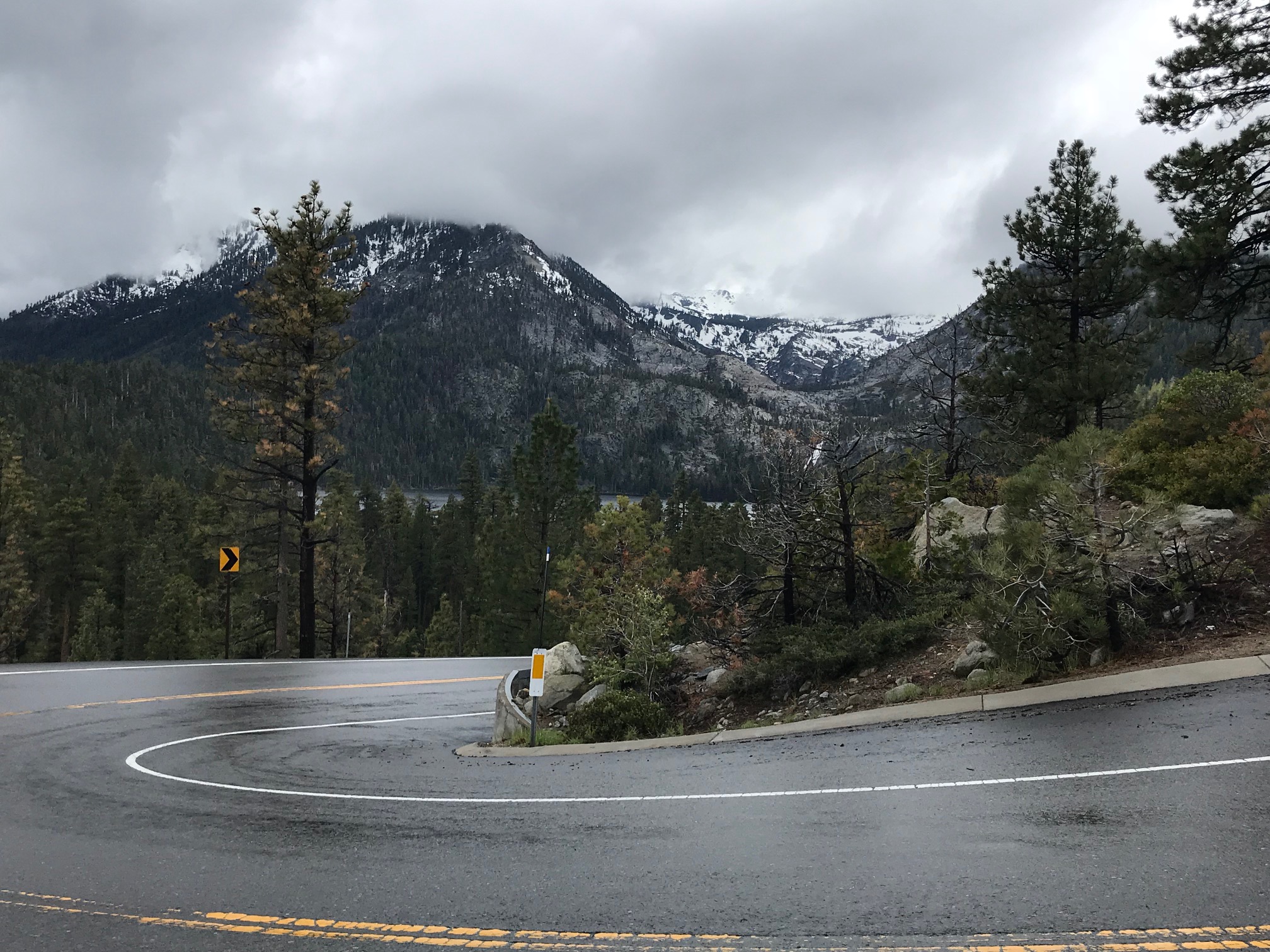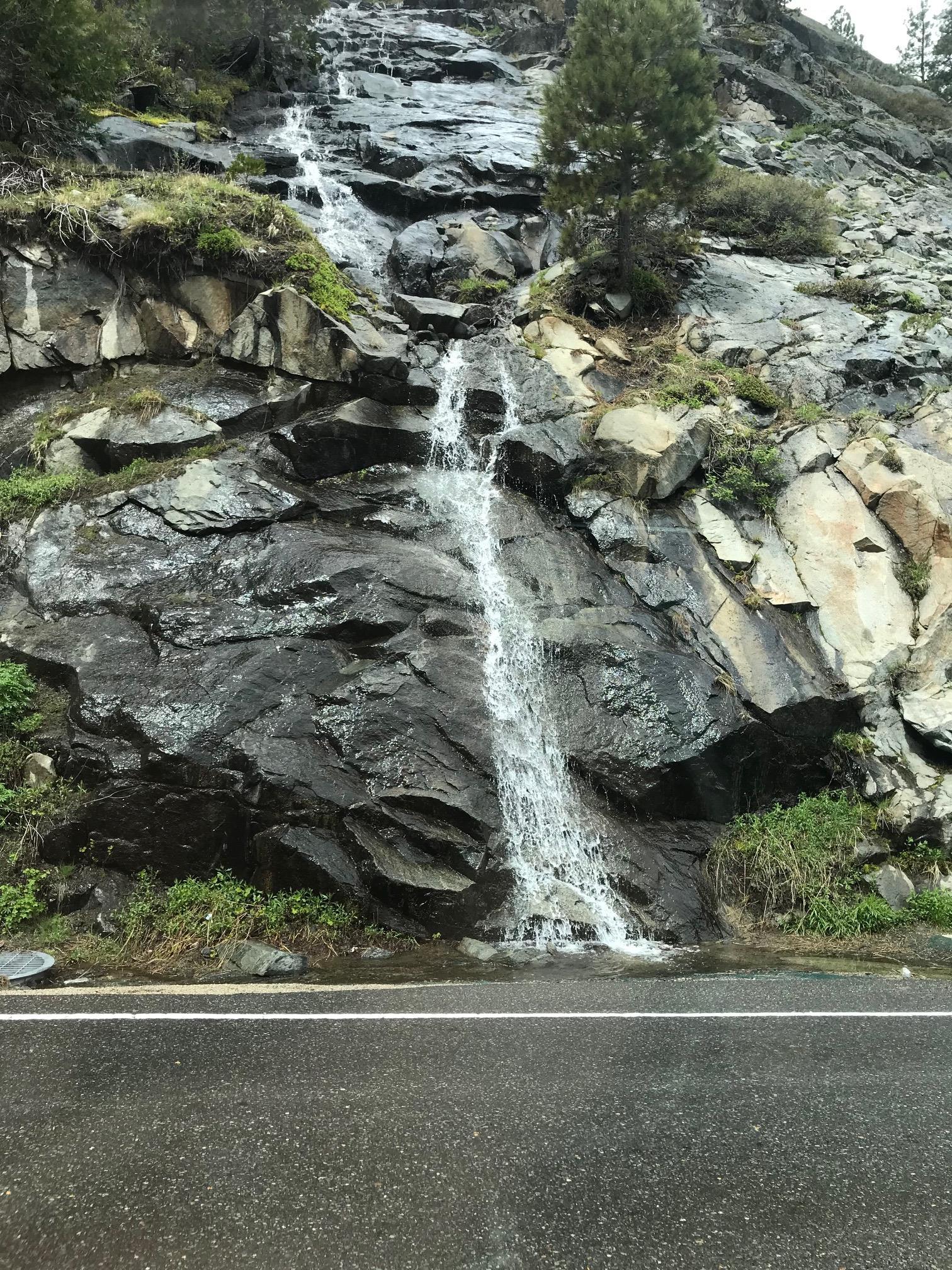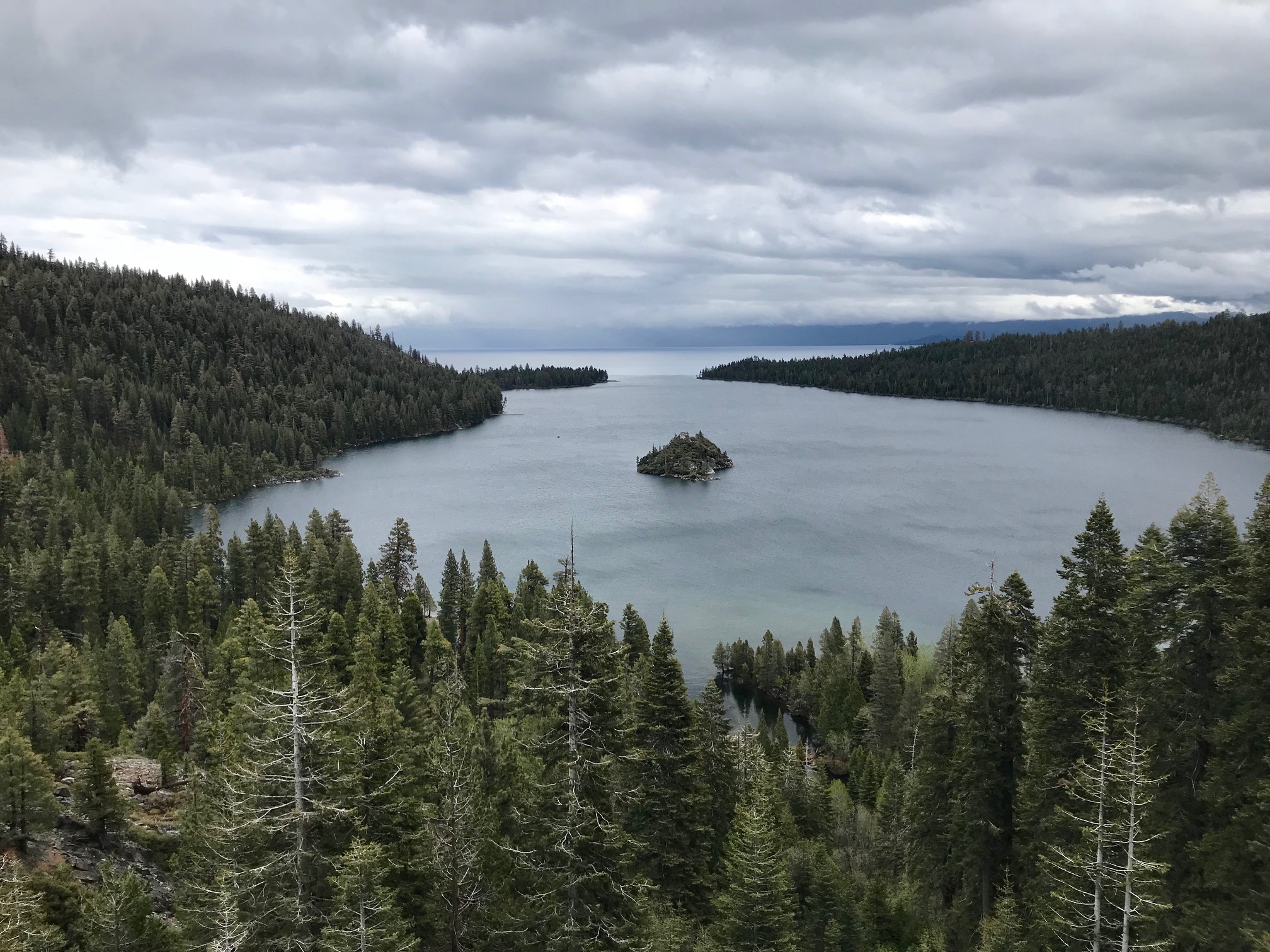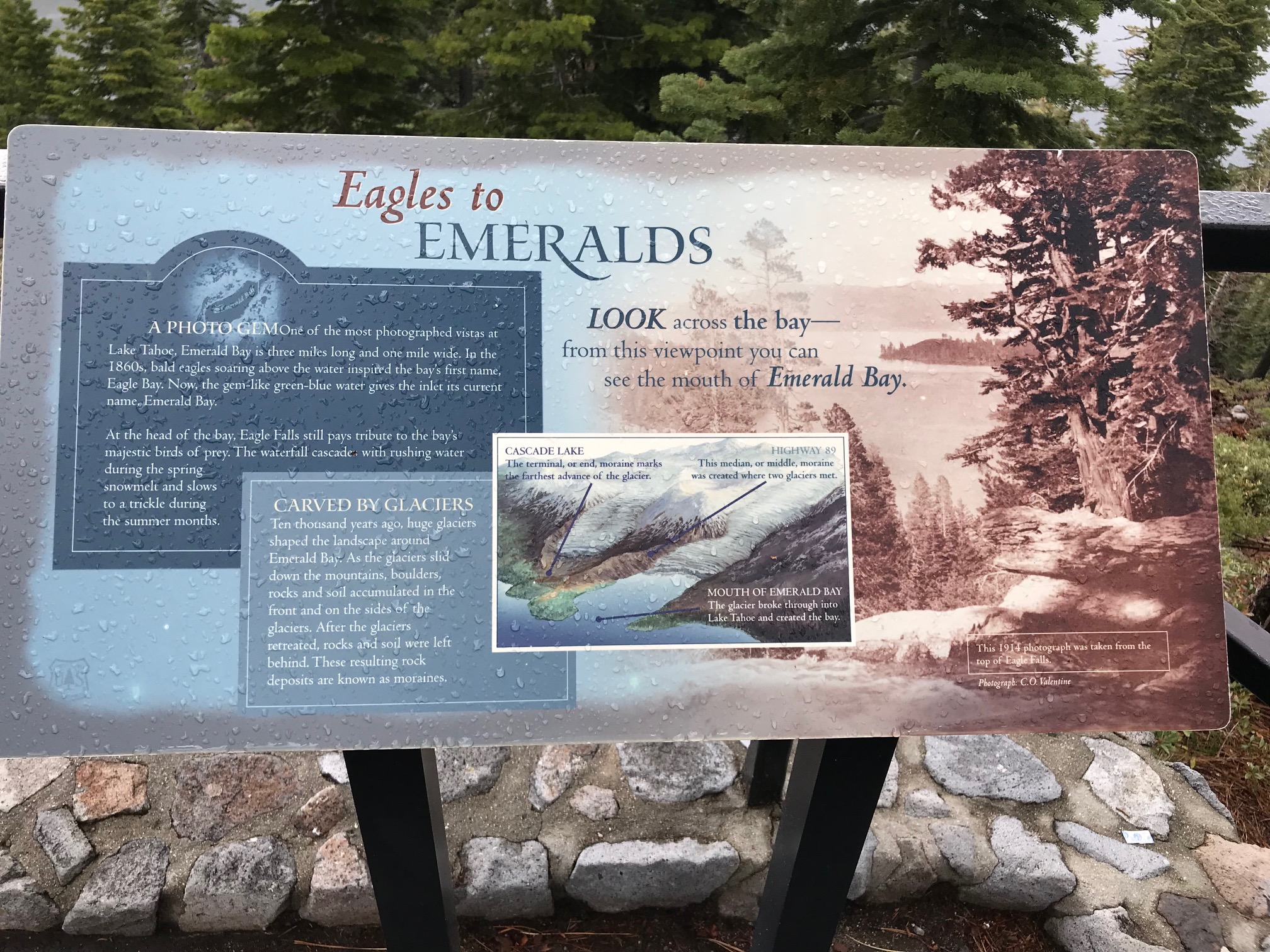 I then made my way to Tahoe City on the west end to Tahoe Mountain Brewing Company. I finally found a beer I liked, the Porter ($6)!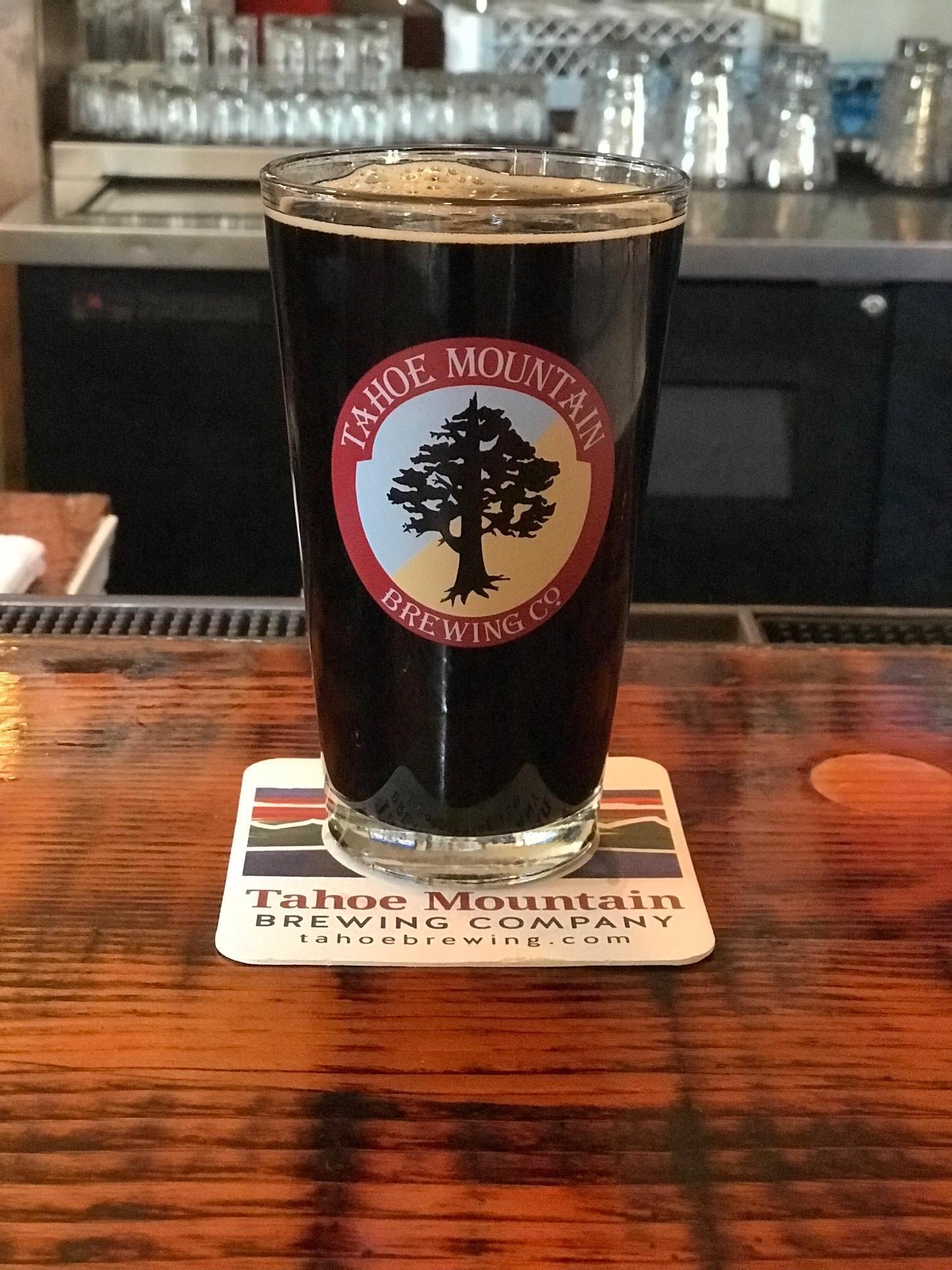 On my ay out I stopped at the historic Watson Cabin. It was very cute and quaint! You can read more about it below.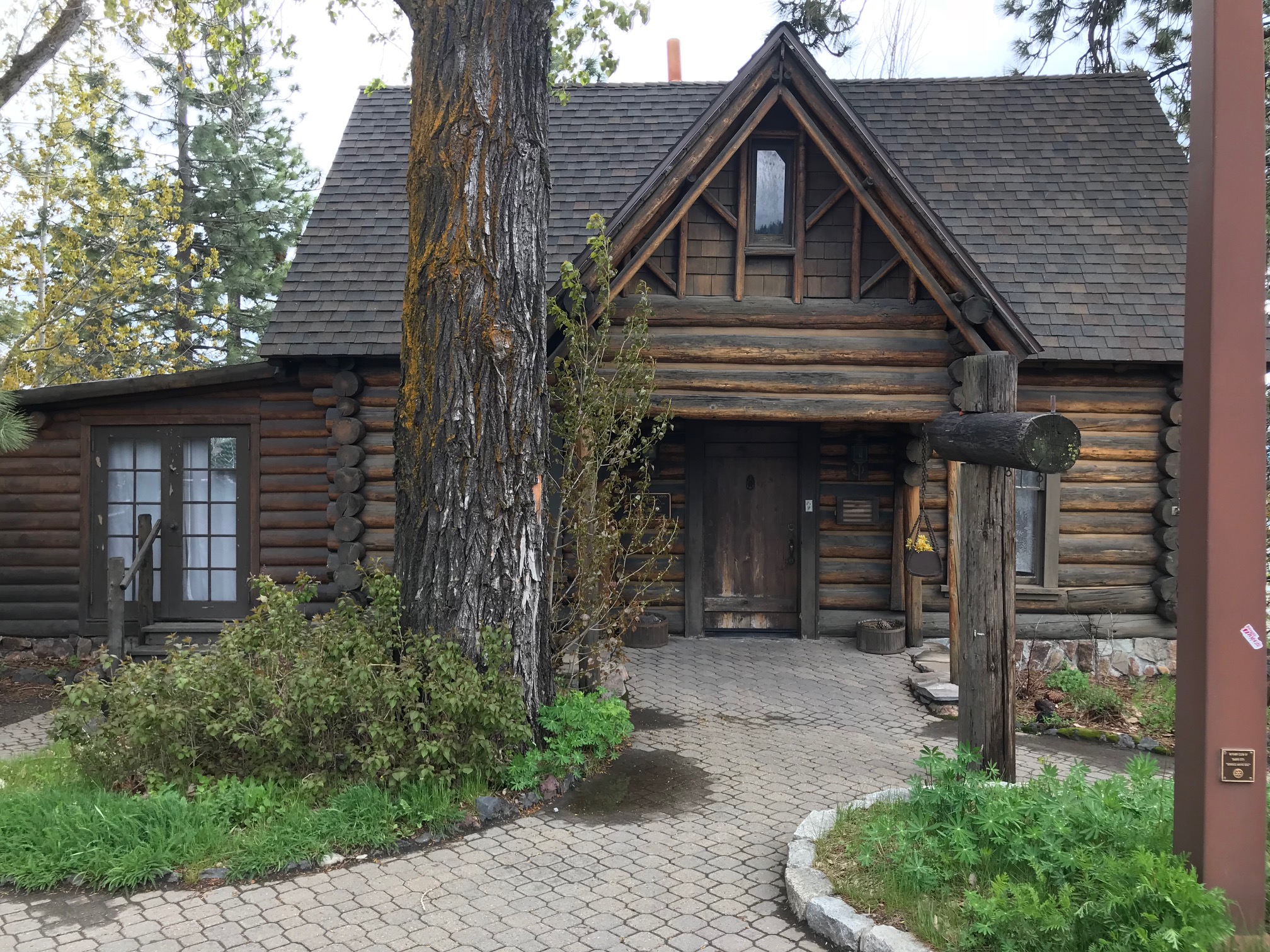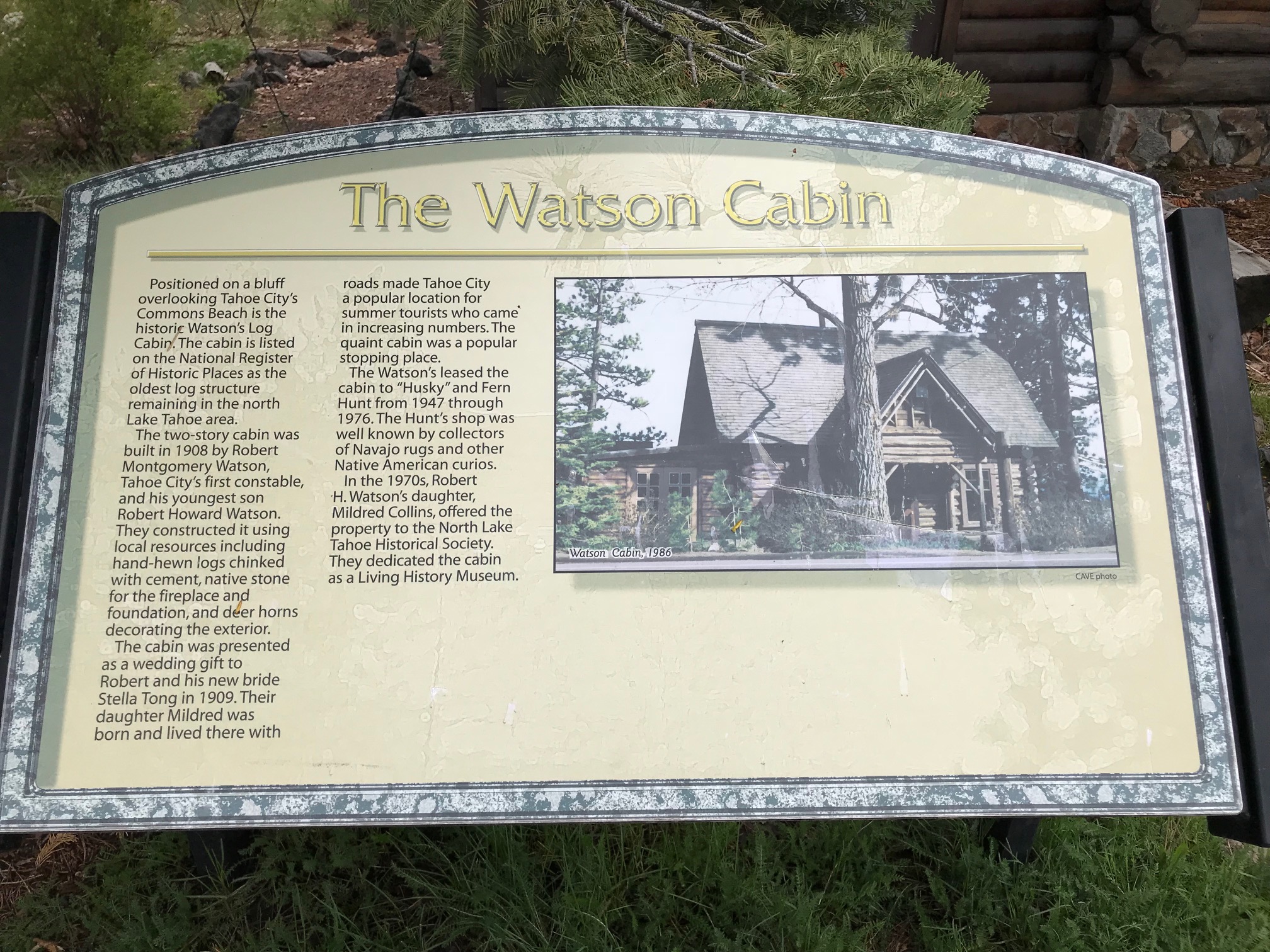 Next I made a quick stop at Kings Beach on the north end and took a scenic photo of the lake and mountains.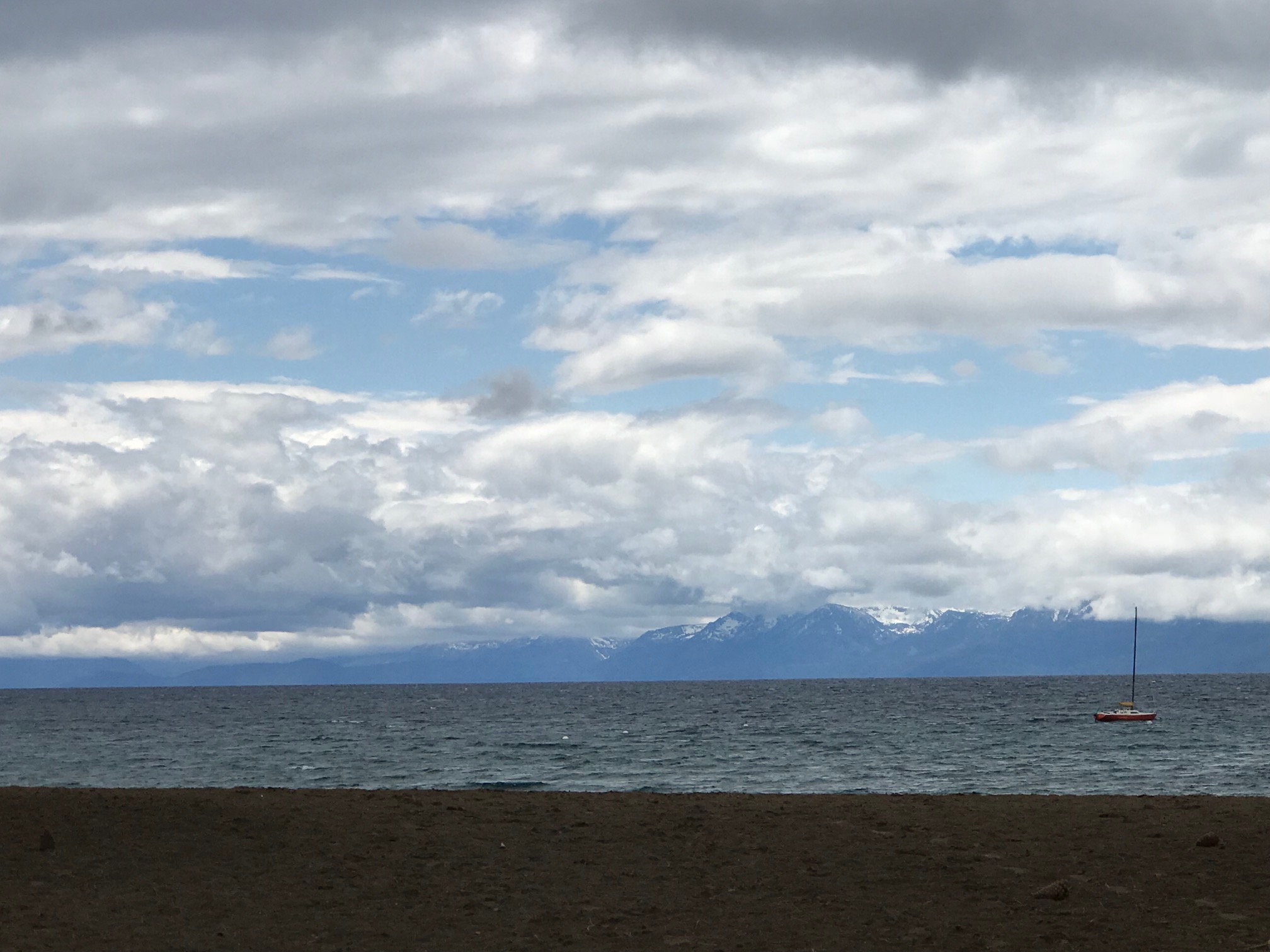 My final stop around the northern end of the lake was at Incline Village where I visited Alibi Ale Works, which had the most interesting beers to sample.  After sampling a a sip of a few, I decided on the Green Tea Mochi ($6). This is a must stop if you visit the northern area! I also took a scenic shot.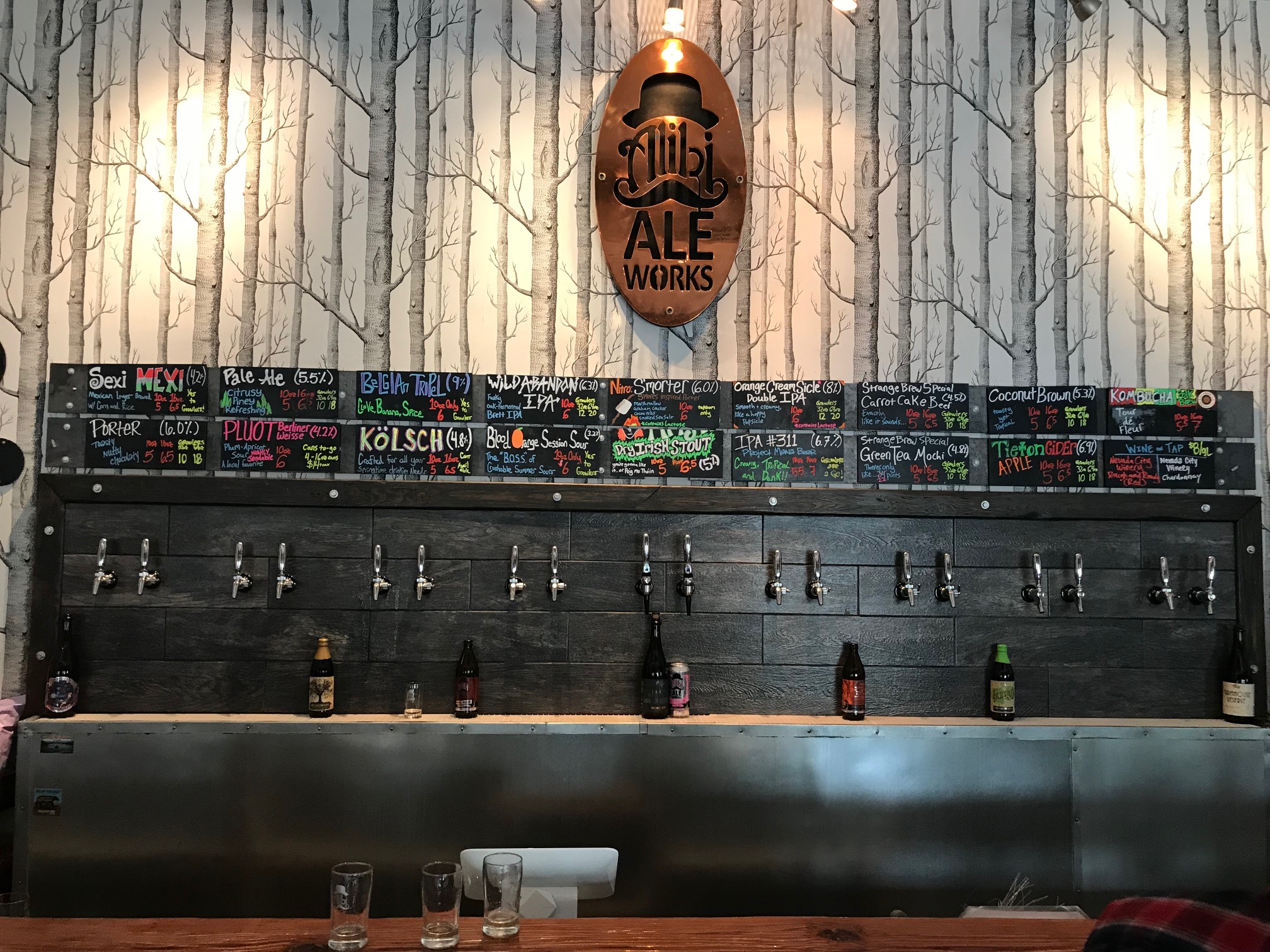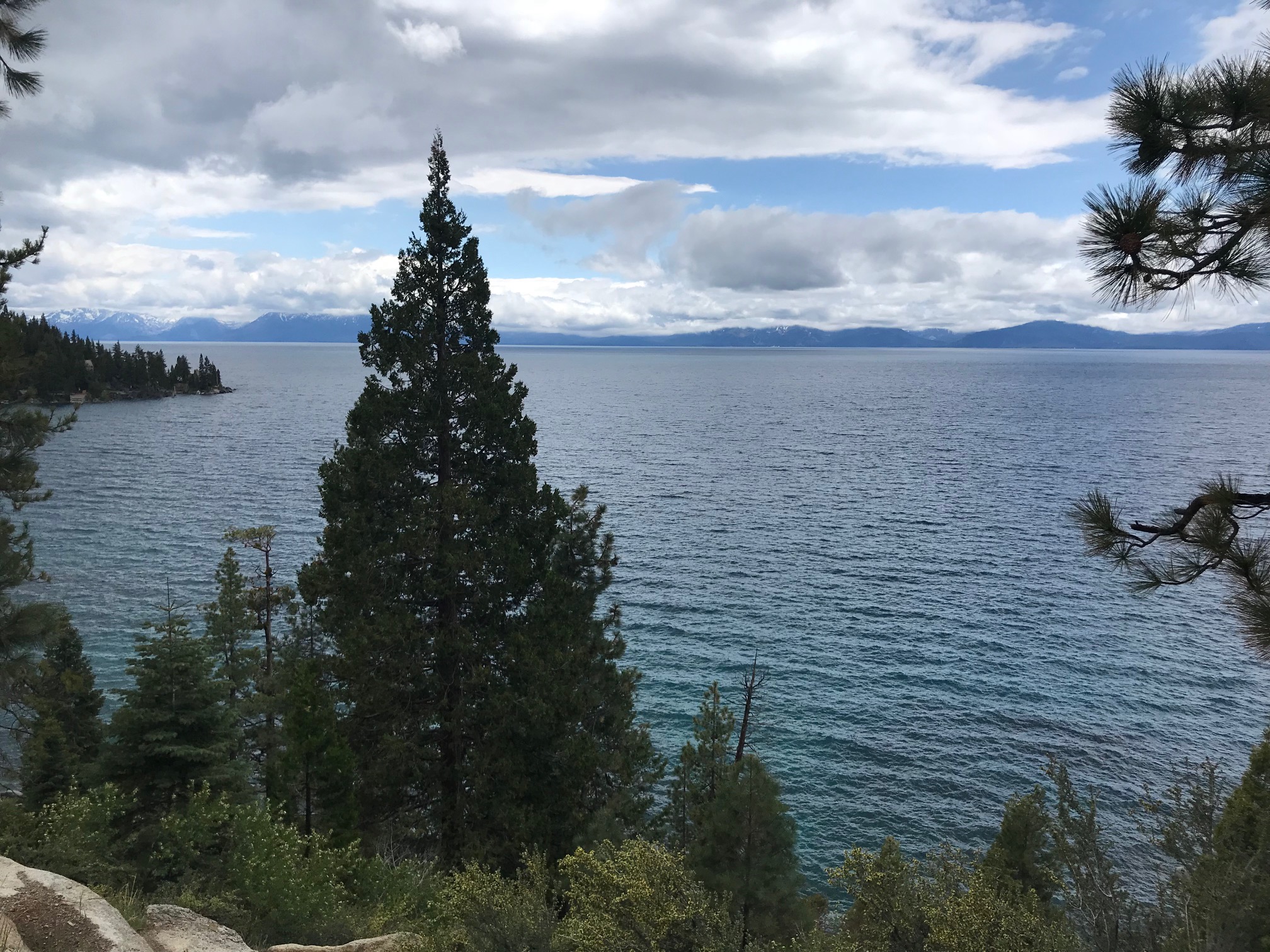 For dinner I stopped at My Thai Cuisine and had Chicken Pad Thai ($13.95) and a Thai Iced Tea. Yummy! I also snapped a photo of this gorgeous shrine before I made my way home for the night.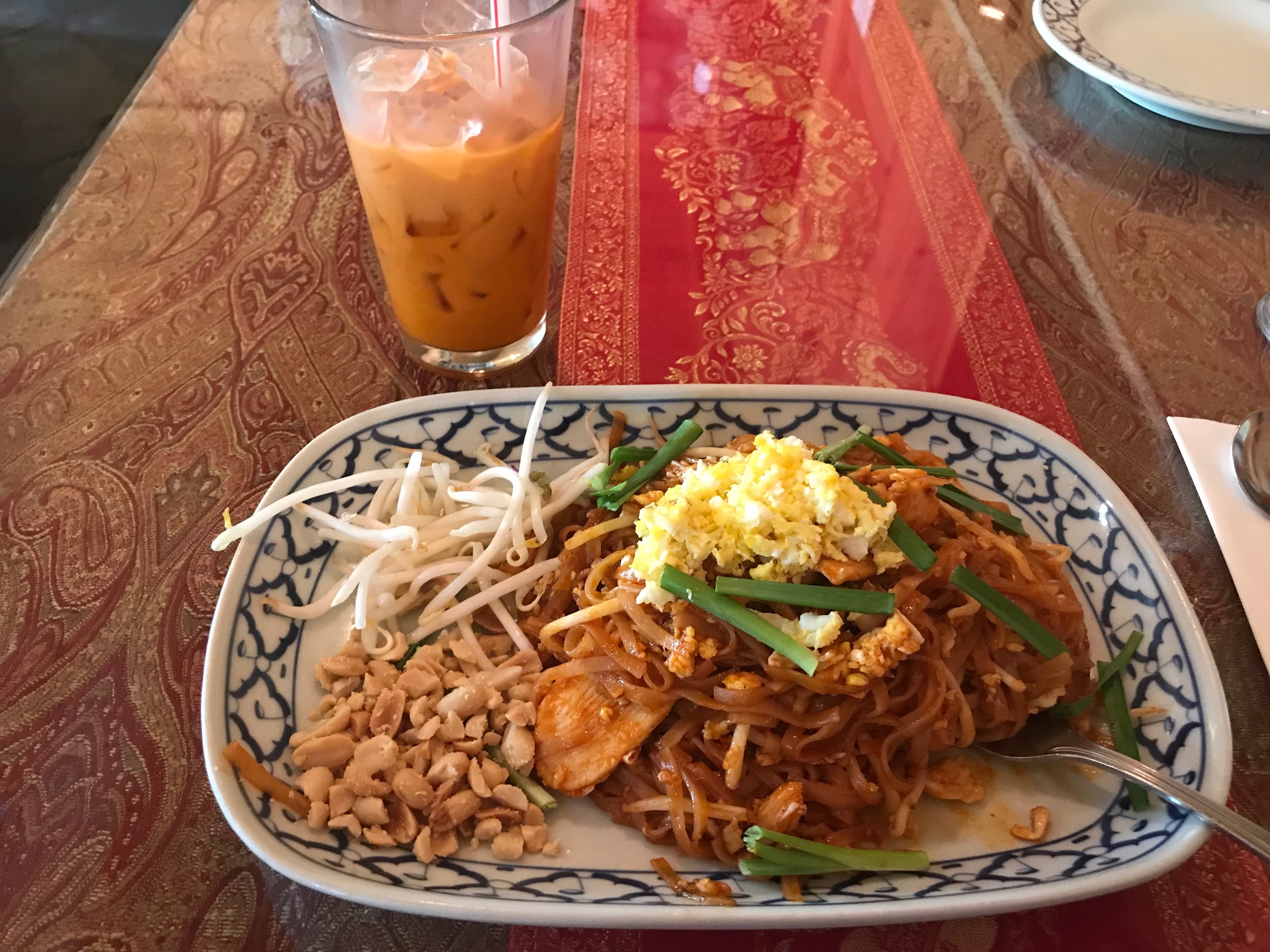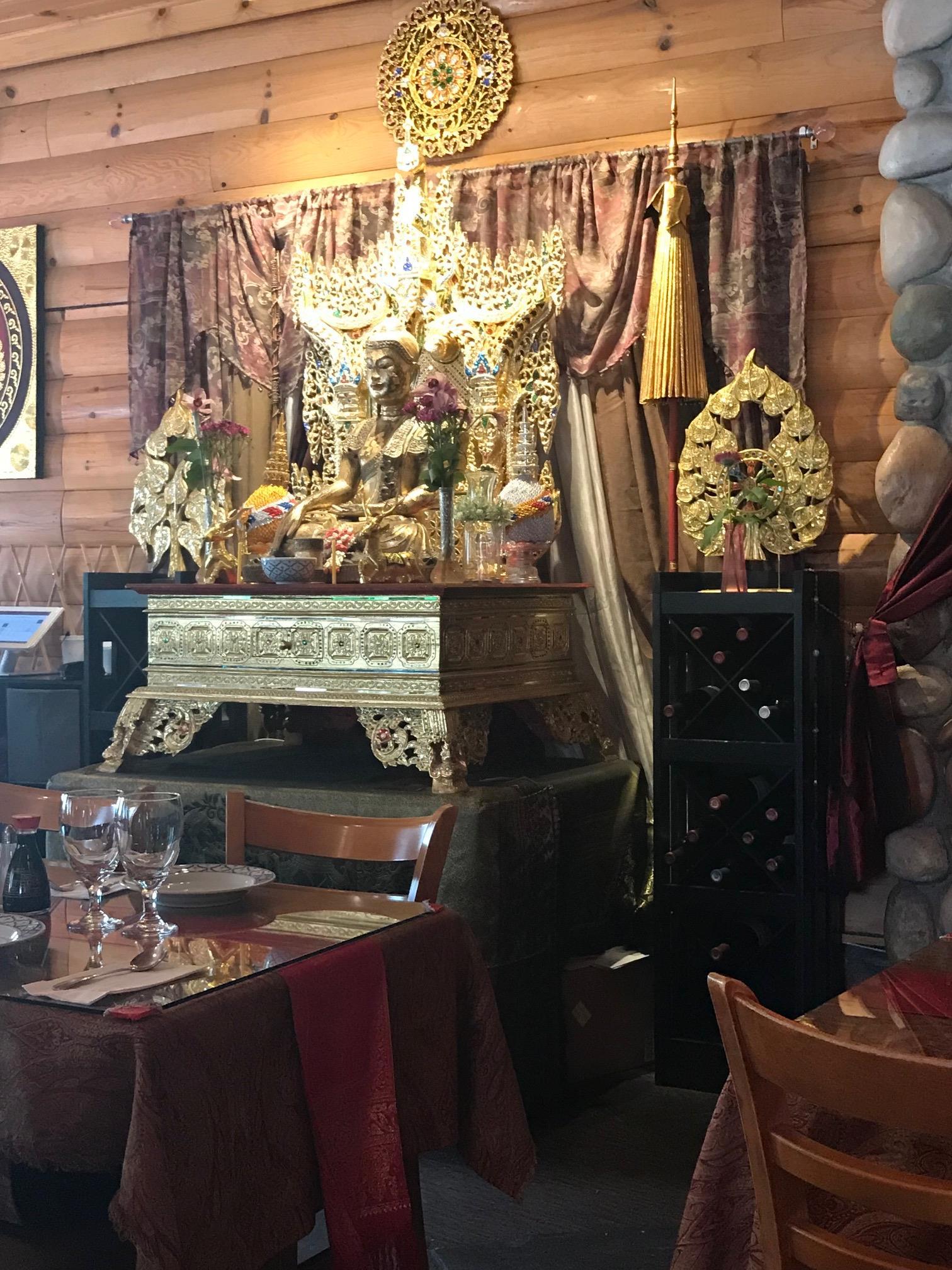 Day 3: Saturday, May 26
It was another cloudy day with some scattered showers, but I still made the best of it! I attended the annual Squaw Valley Made in Tahoe Festival, which is west of the lake. According to the event website, "Made in Tahoe celebrates all things local that are made or inspired in the Lake Tahoe Basin and Truckee areas, which include local artisans, businesses, culinarians, organizations and entertainers."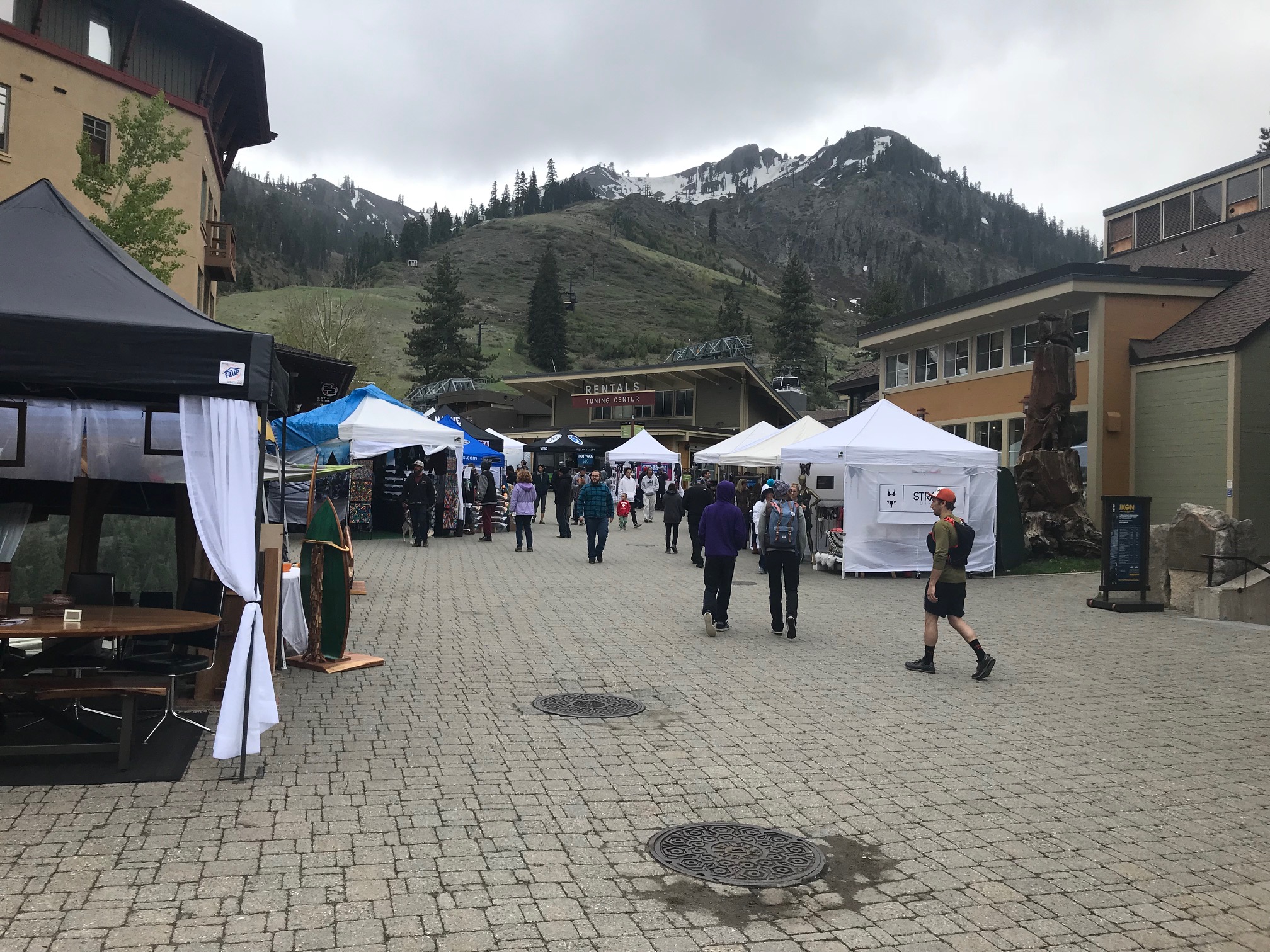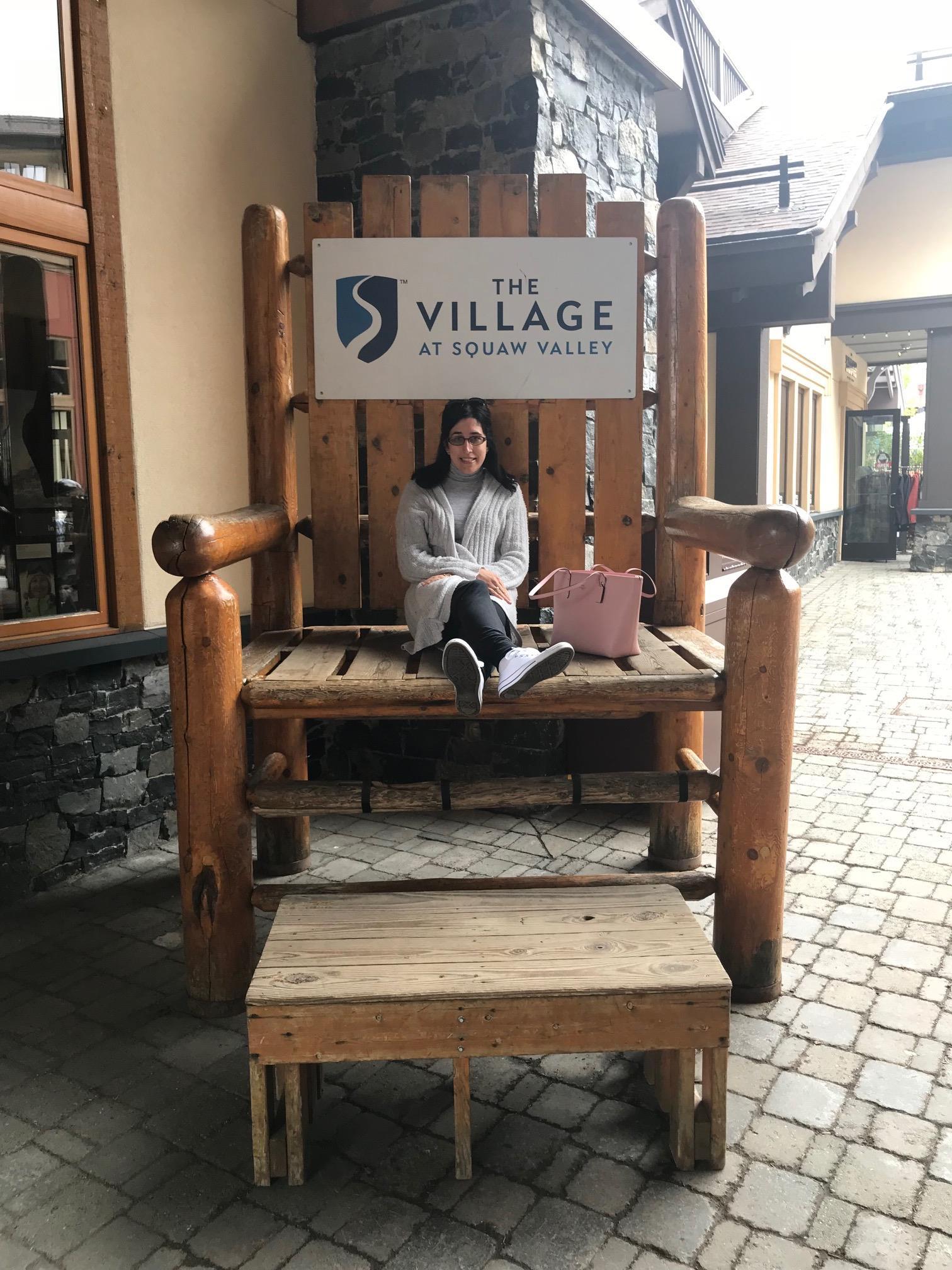 Squaw Valley is also the home of the 1960 Winter Olympics. In order for me to view the Olympic Museum at the top of the mountain and take some scenic photos (also known as "High Camp" at 8,200 feet), I had to purchase an Aerial Tram ticket ($46). The ride round trip was 17 minutes.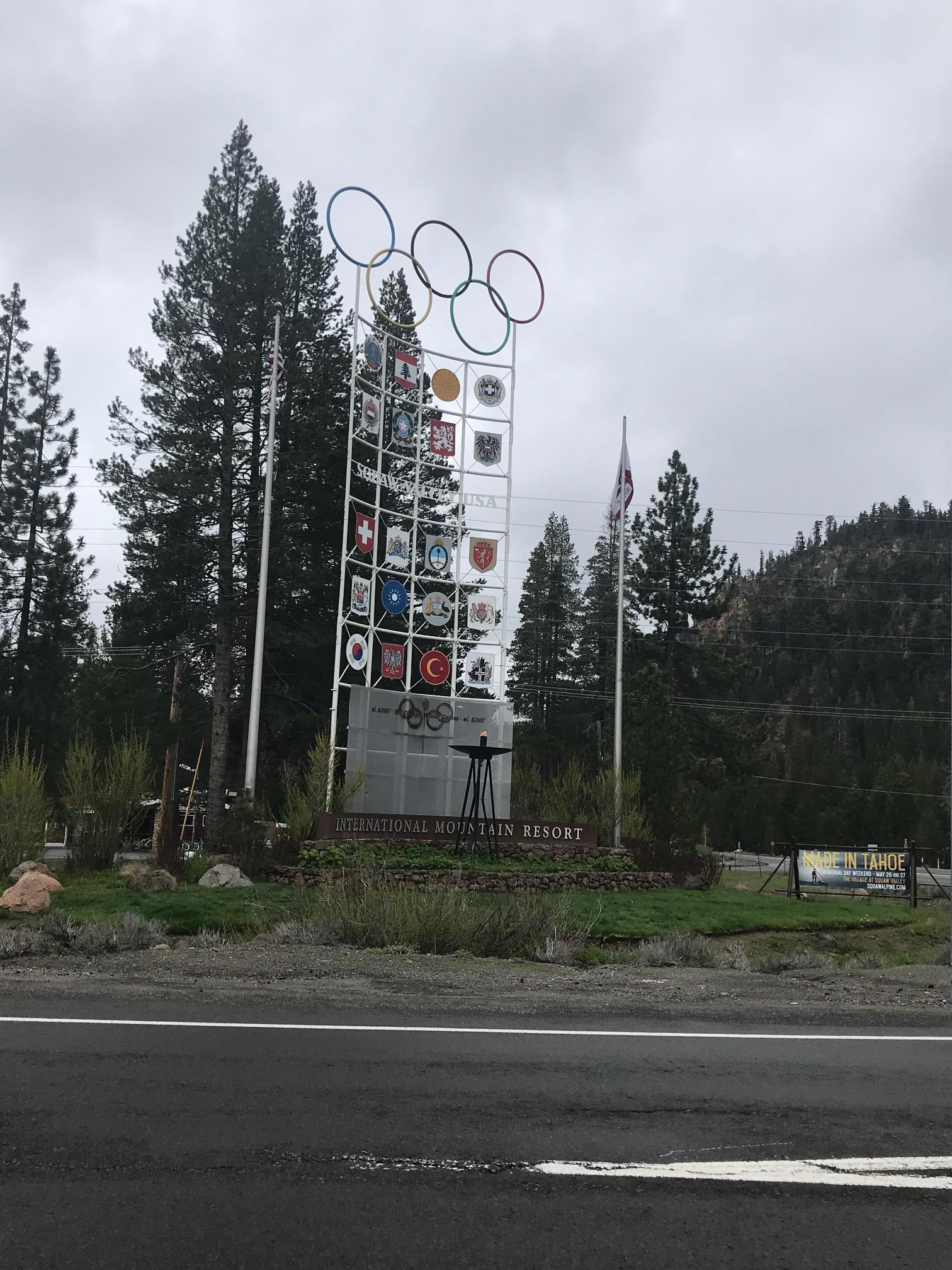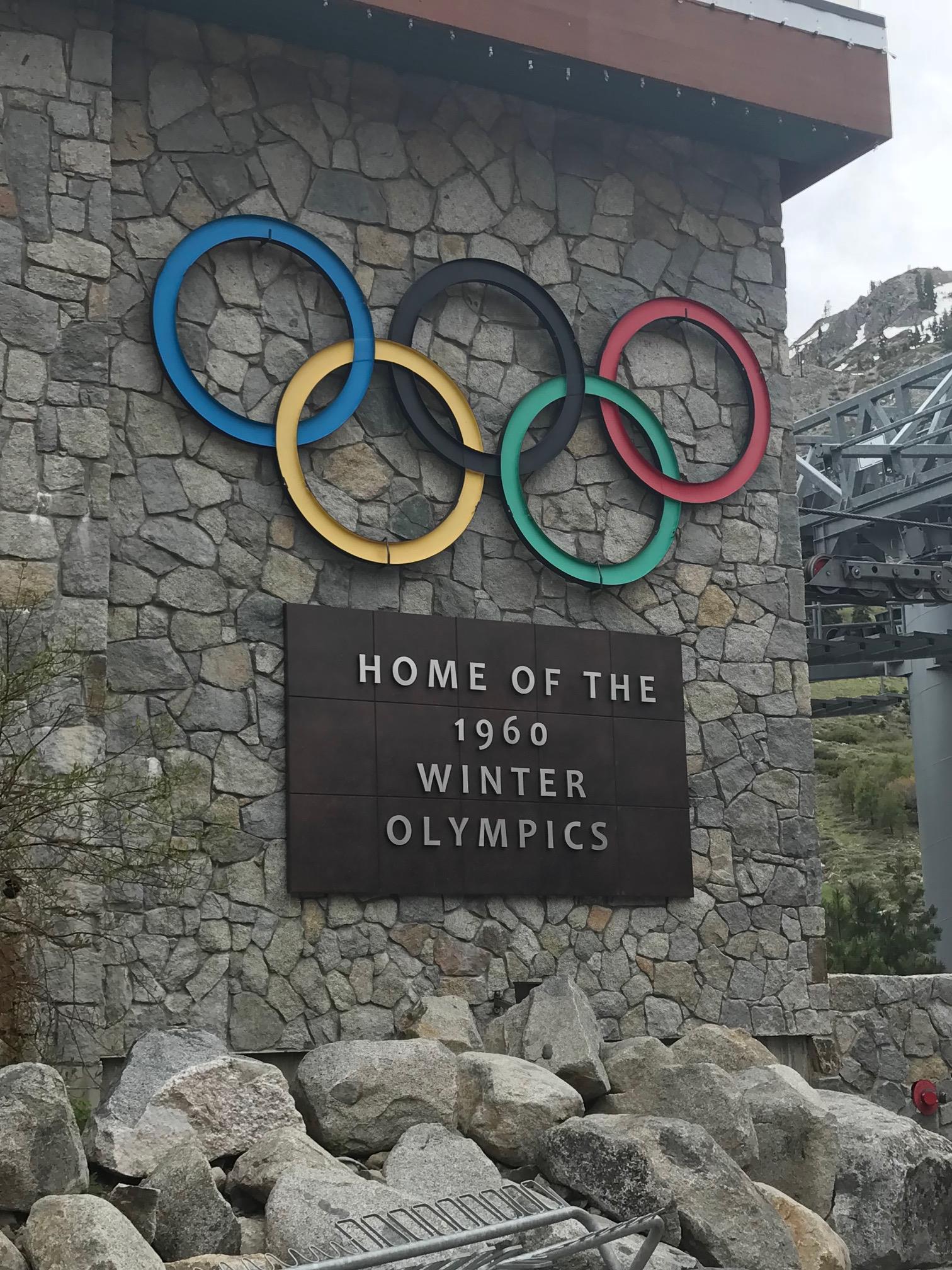 Below are some shots from the museum and the Olympic Rings.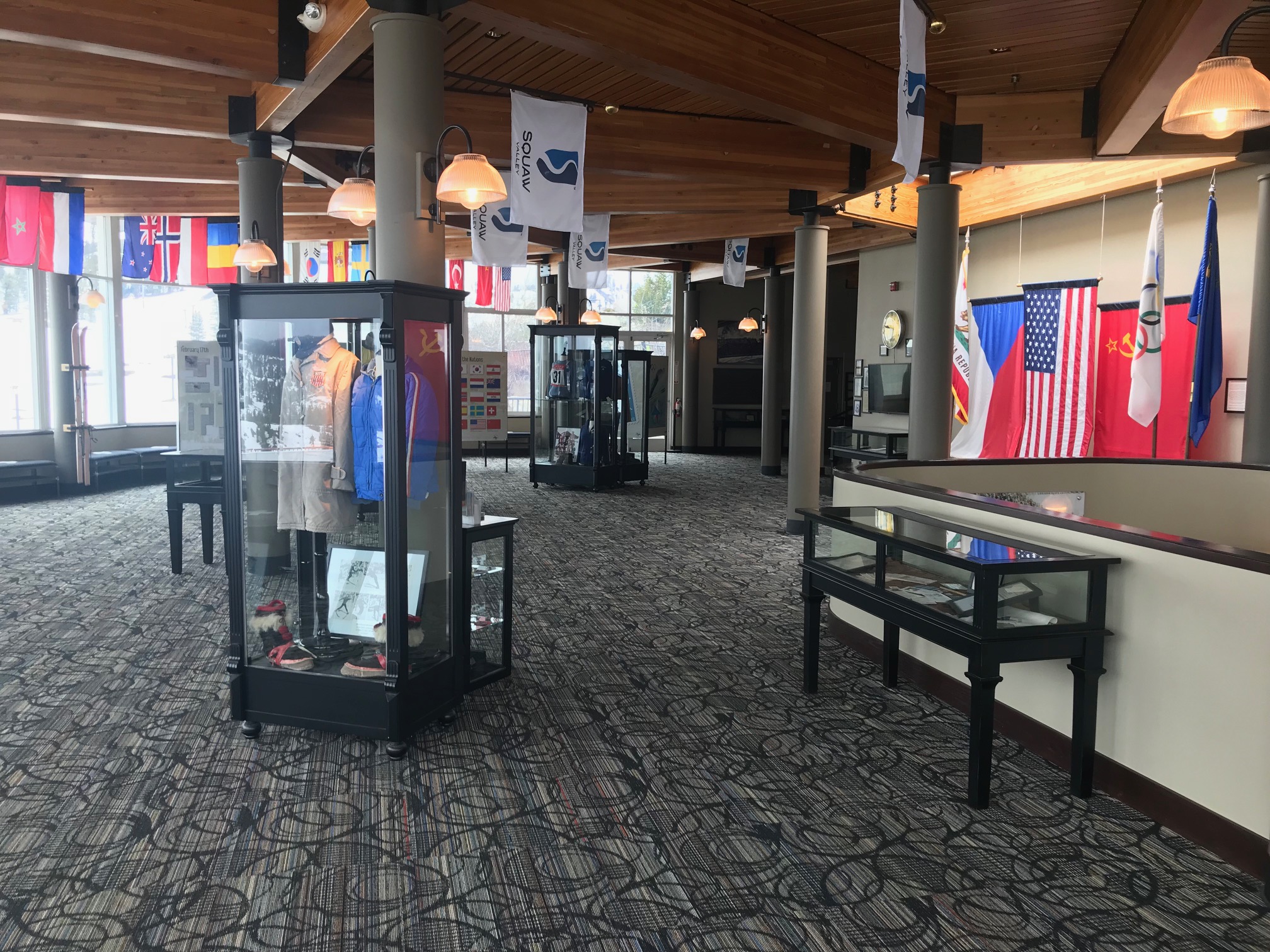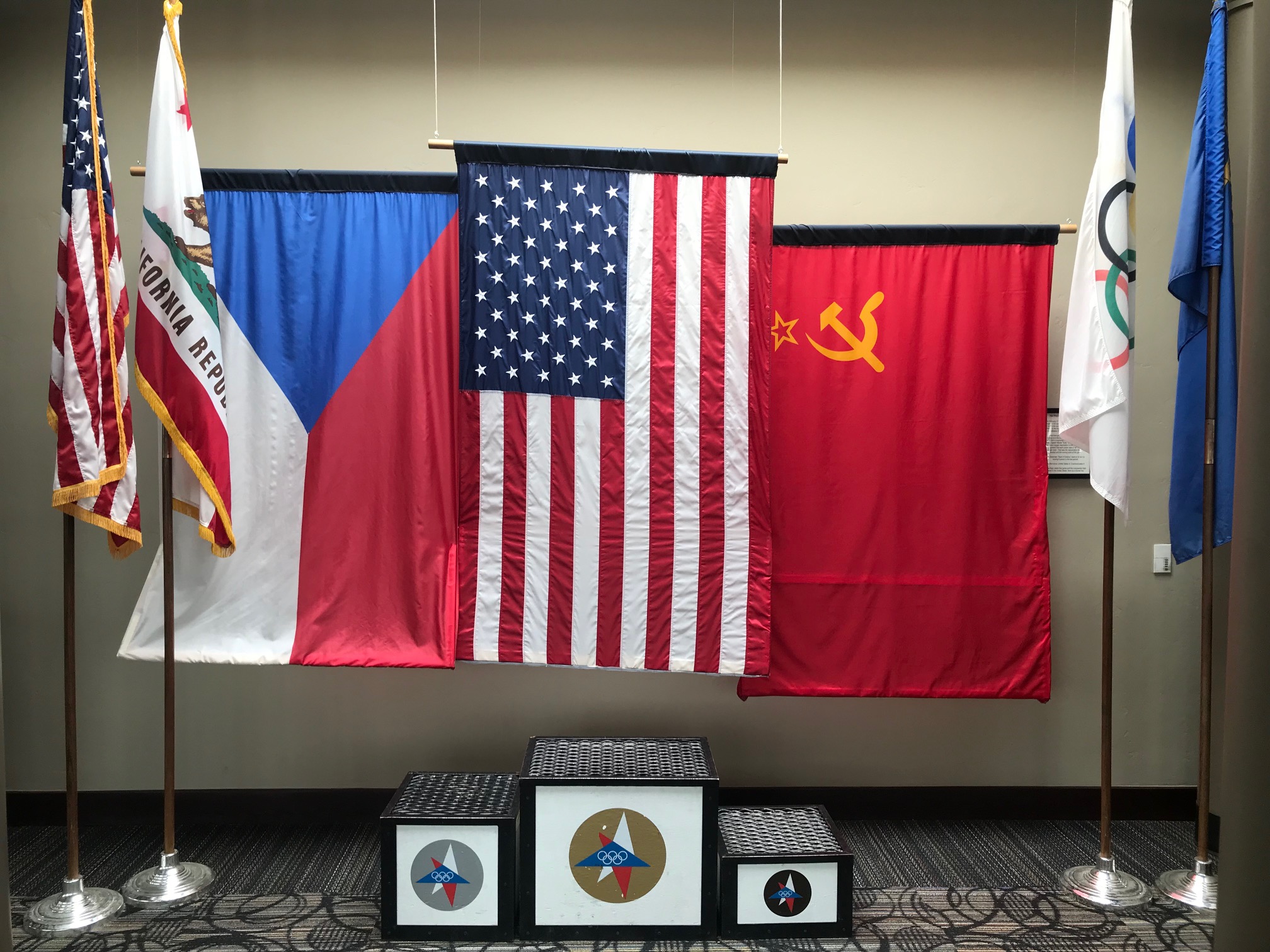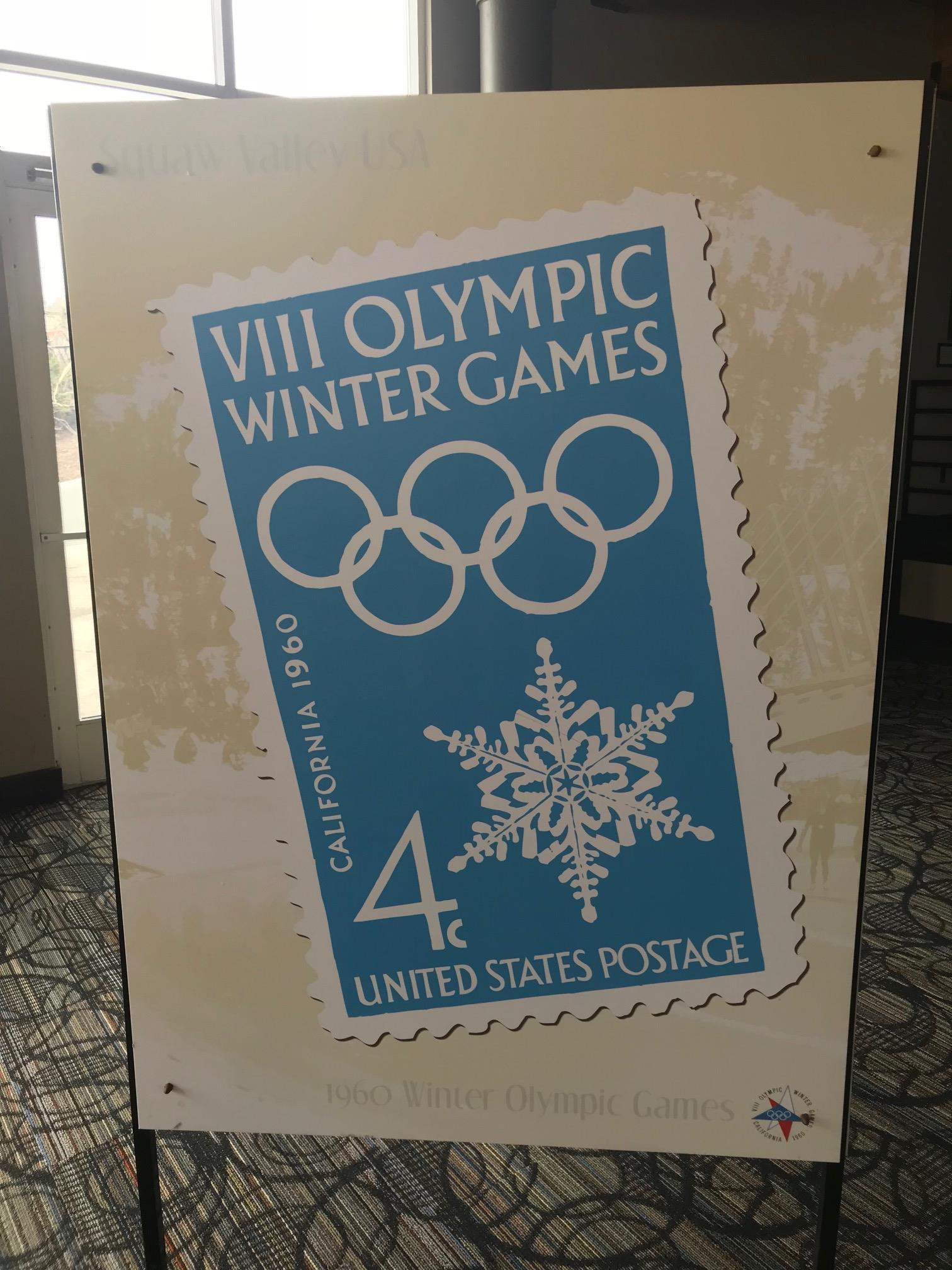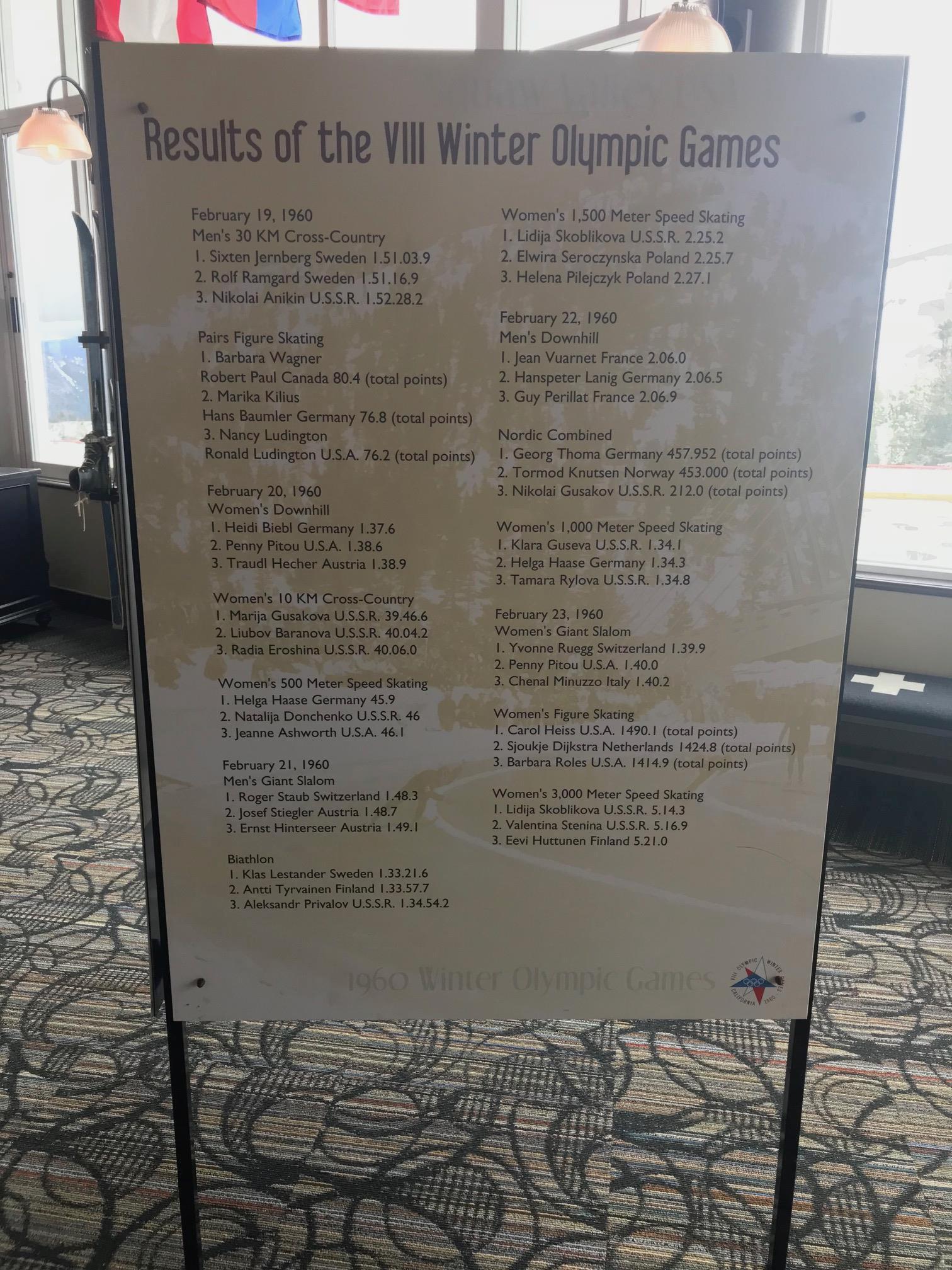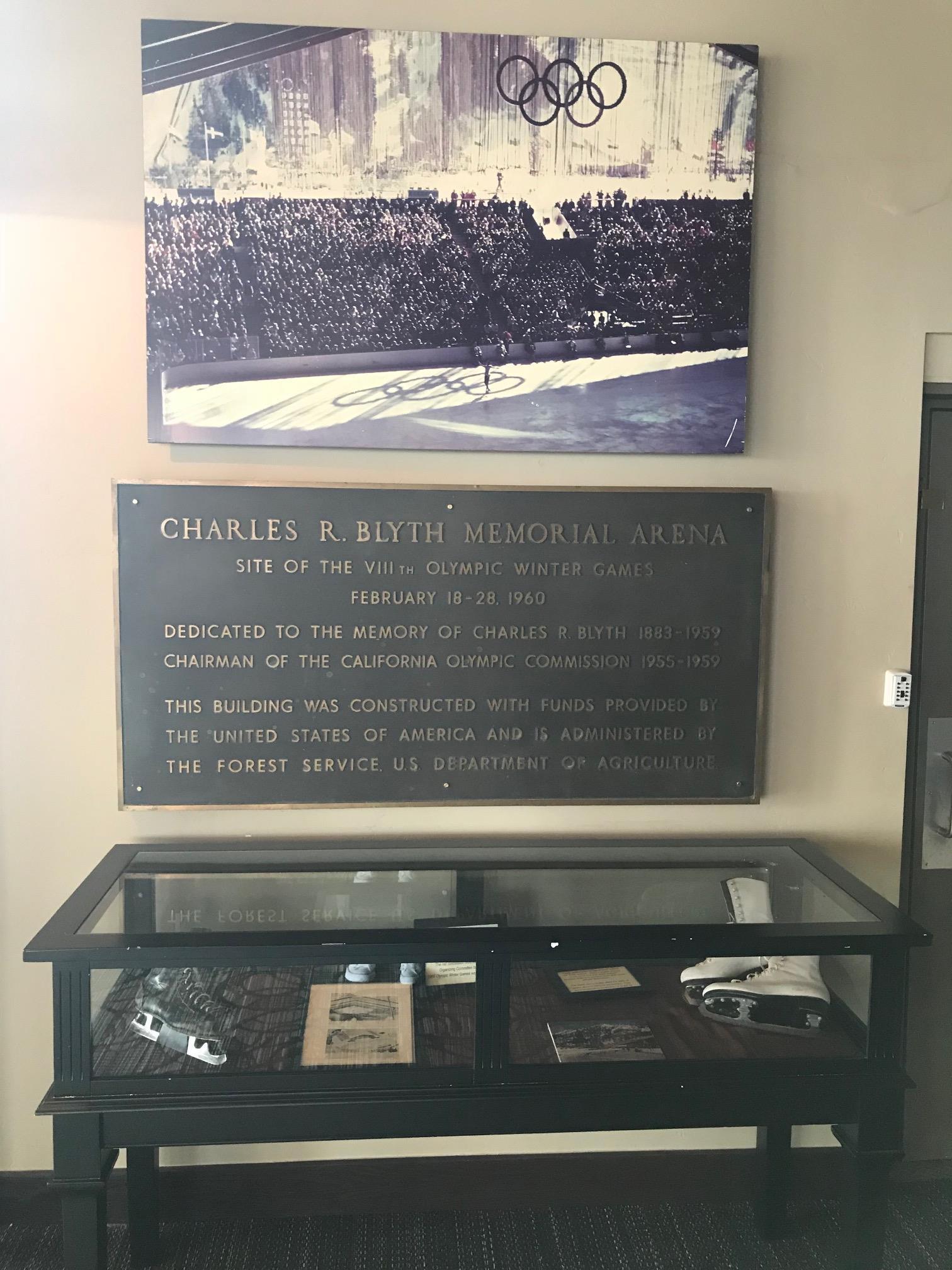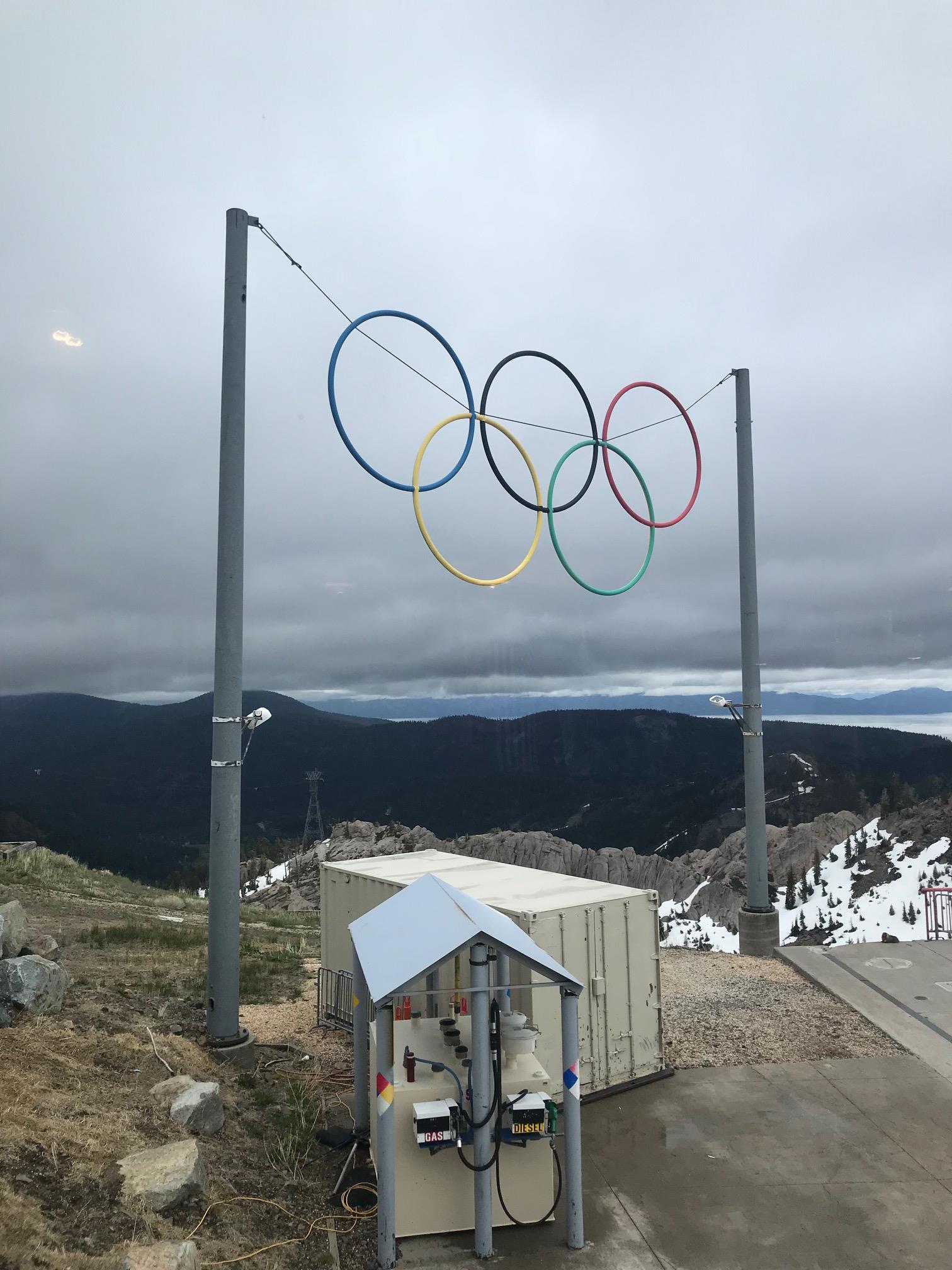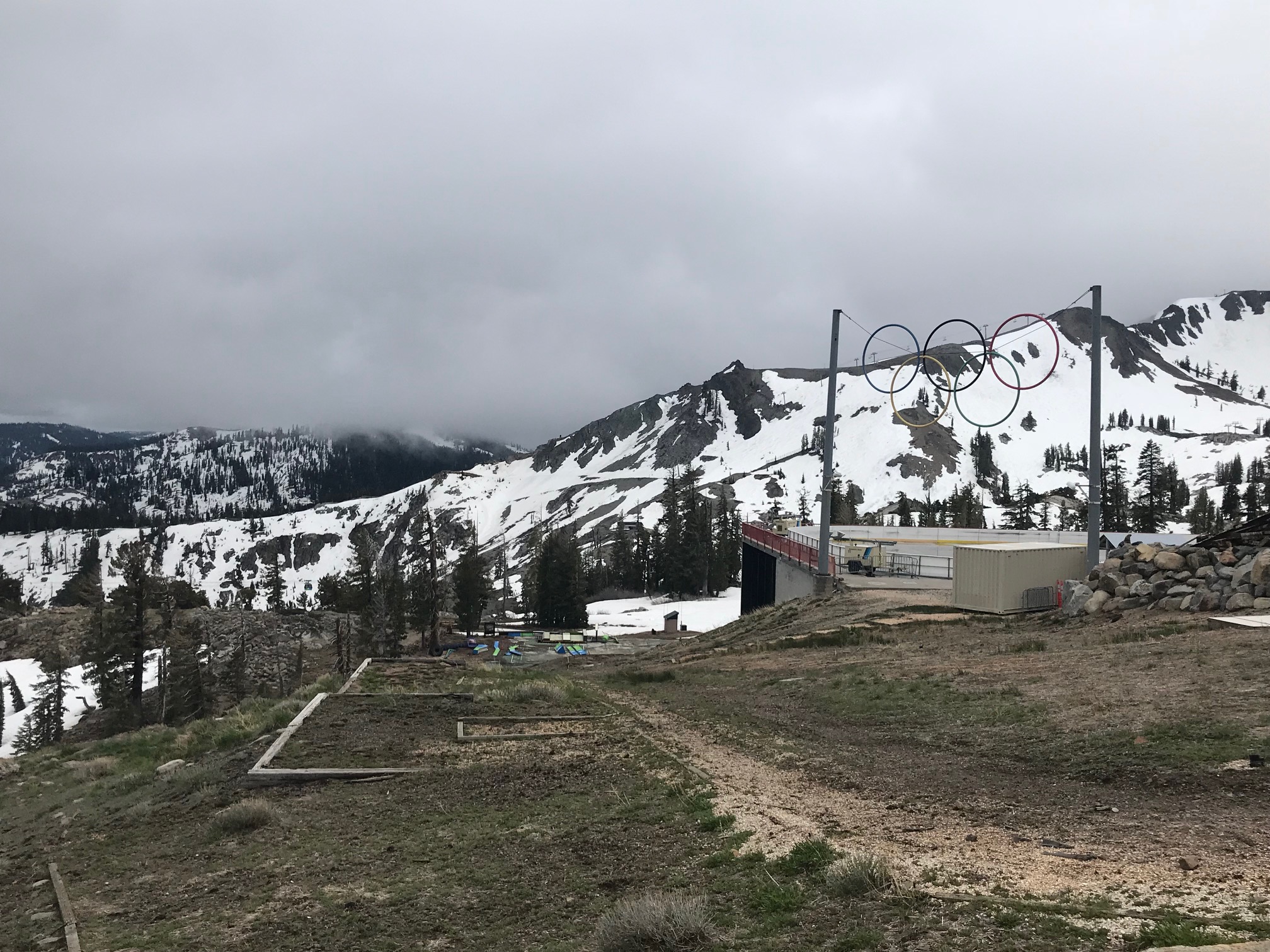 The remaining photos were at the top of High Camp overlooking North Lake Tahoe or taken while riding the tram. I was happy to be a part of the snowy mountain top, I haven't seen snow that close since I visited Canada last year! You can also see that at the top, there is a hot tub and swimming pool.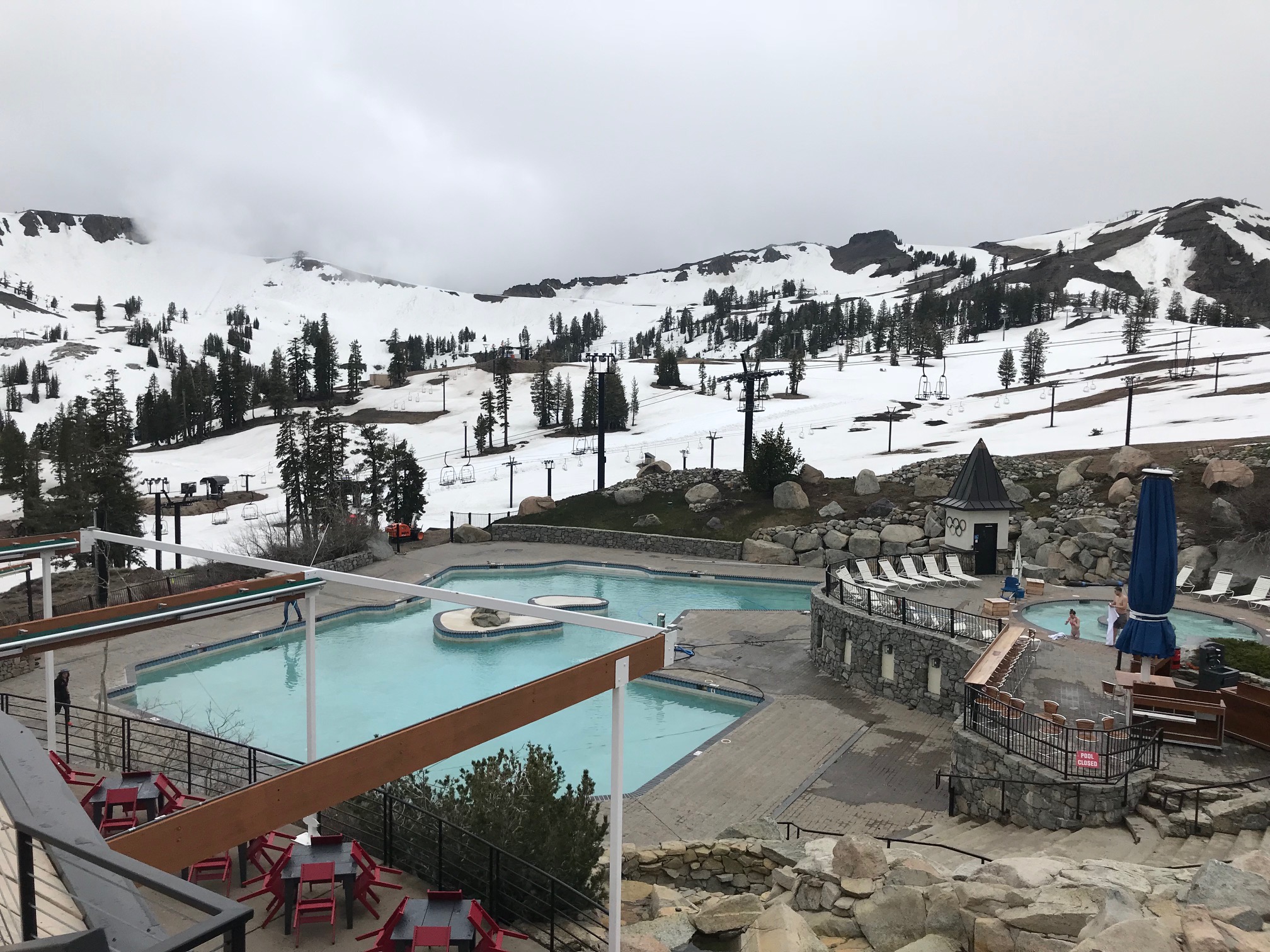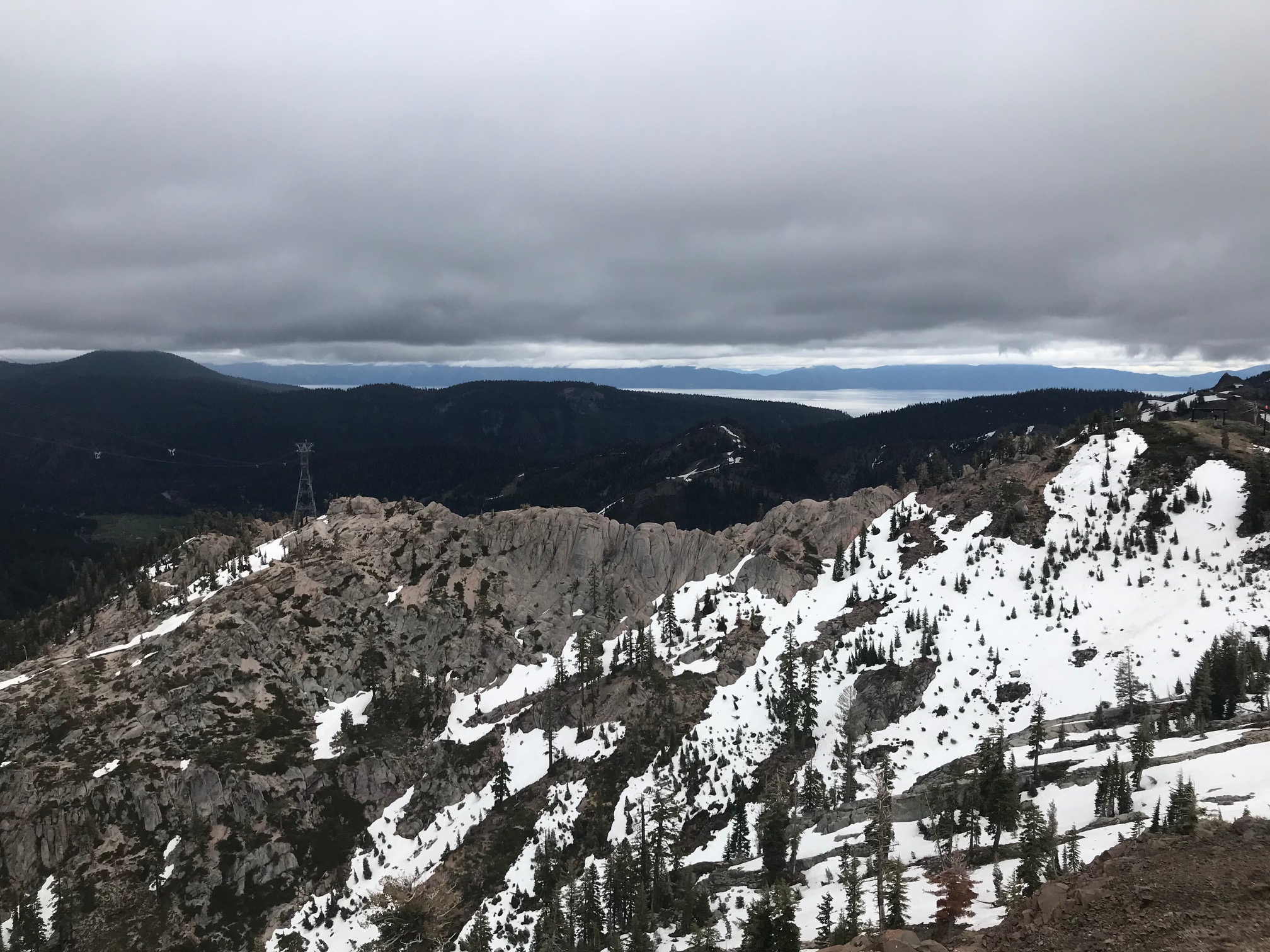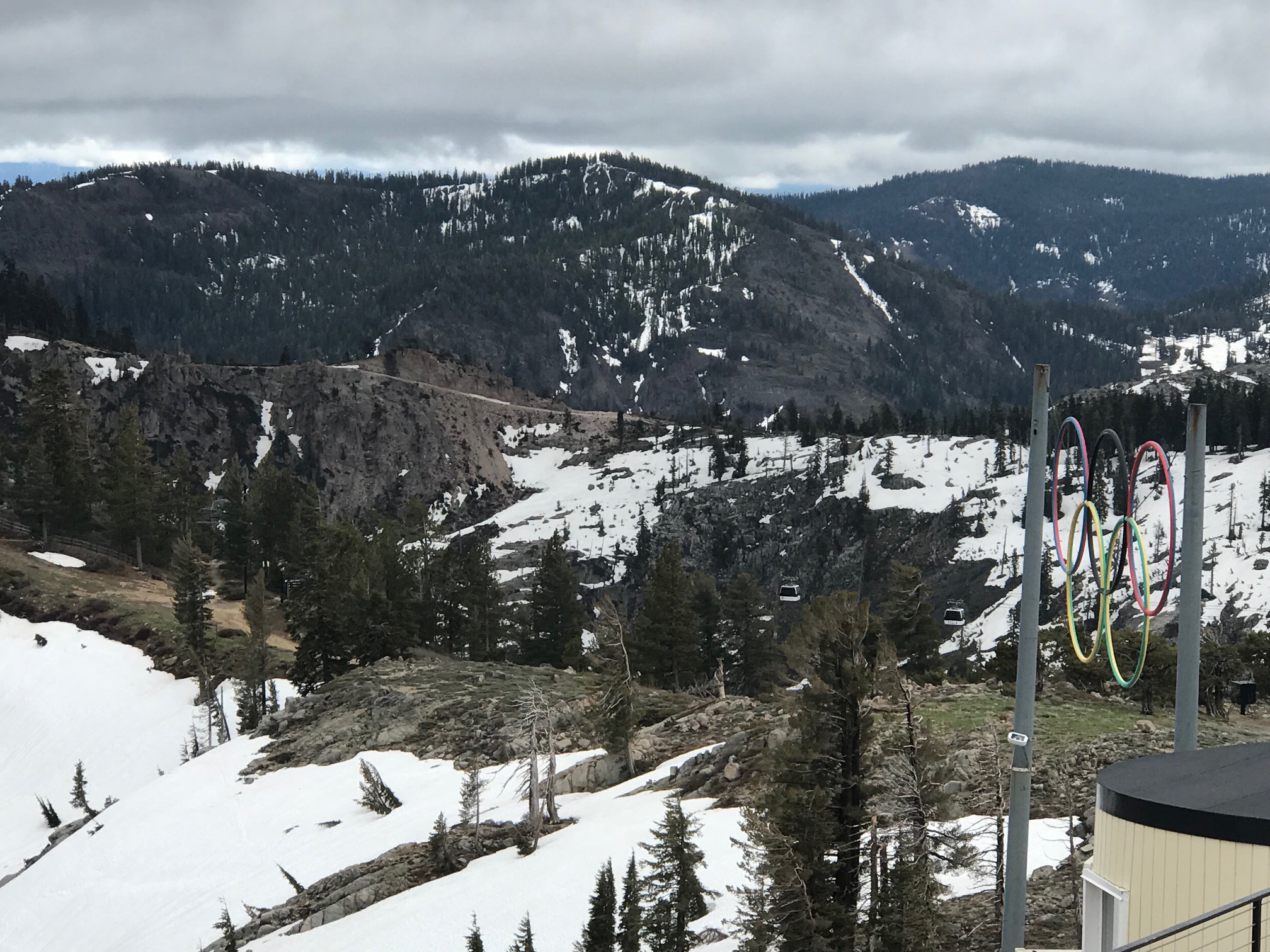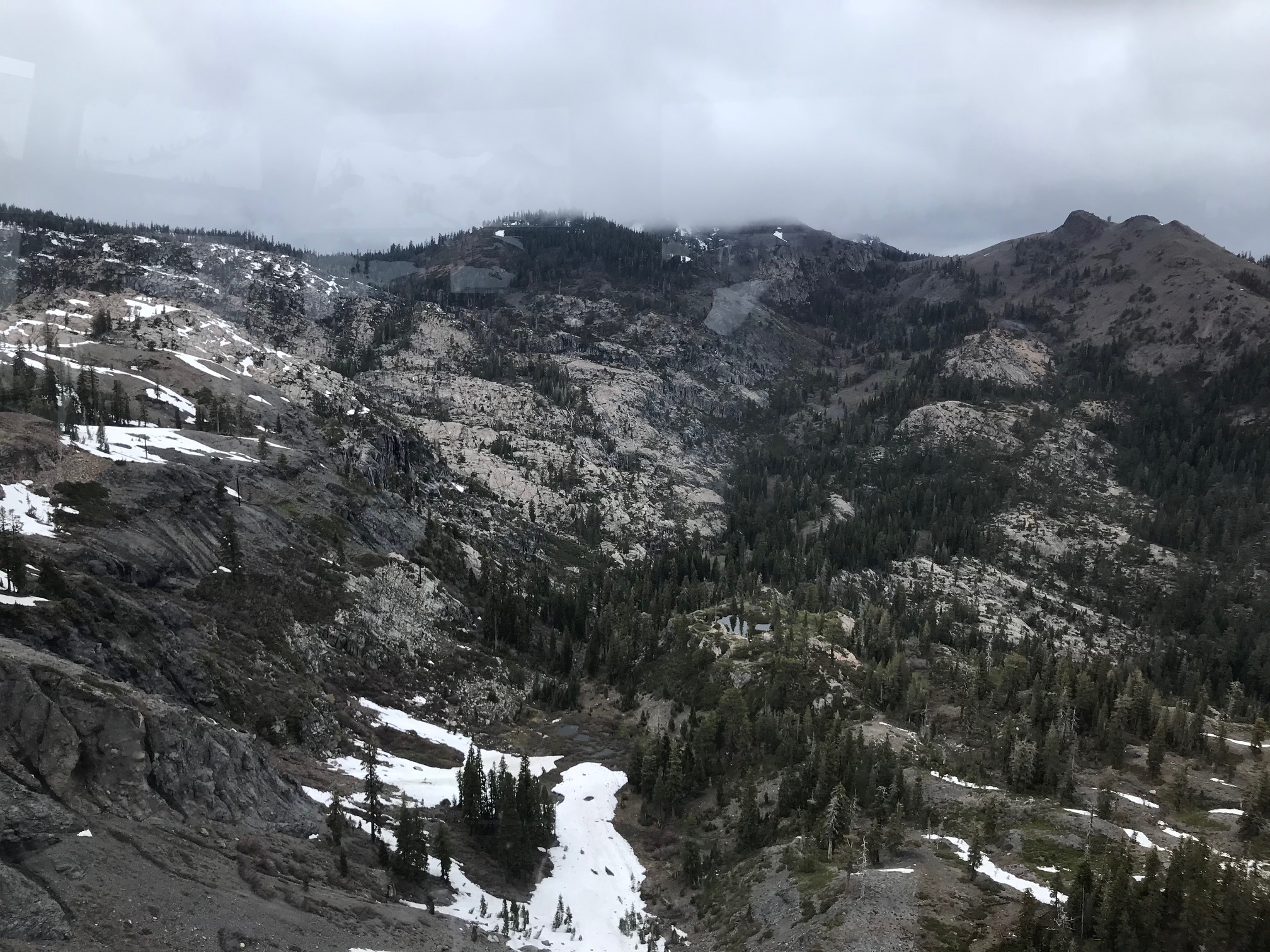 After I came down, I made my way over to Fireside Pizza just across from the tram. On Yelp it said Fireside Pizza is considered one of the best pizza restaurants in the area. I ordered myself a small House Salad ($6) and personal size signature Fireside Pizza ($14) with sausage, pepperoni and fire-roasted onions, peppers and mushrooms. It really is one of the best pizzas I have had in a long time.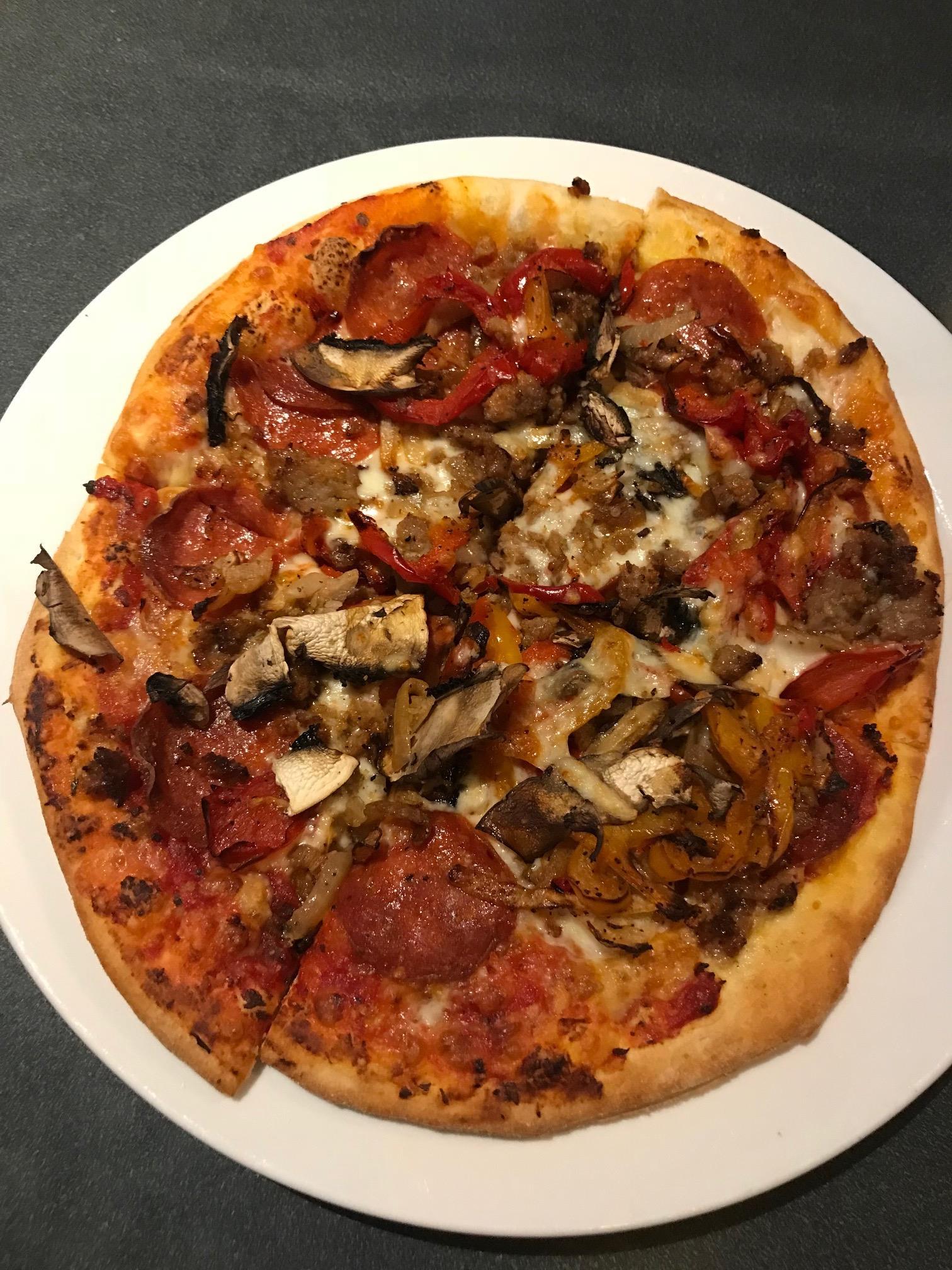 Before I left the festival, I listened to some live music and headed over to Uncorked Wine Bar for a 3 glass wine flight tasting ($12). I had a Pinot Noir, Cabernet and Champagne. The reds were probably my favorites, the champagne was a bit too dry for me.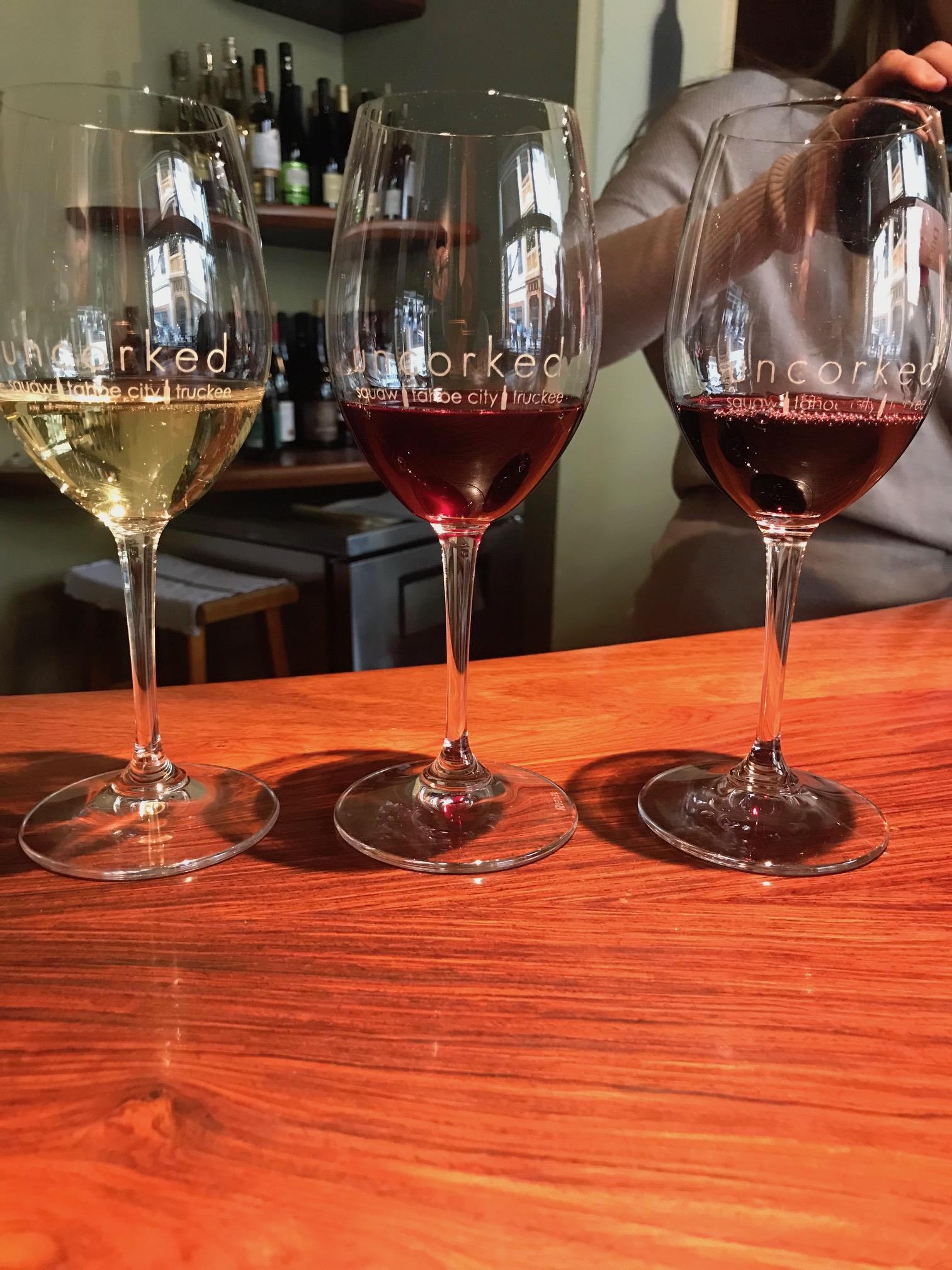 I then made my way over to Truckee, which is 15 minutes north of Squaw Valley and known for its historic downtown area. I peeped in a few gift shops and bought myself a couple souvenir magnets.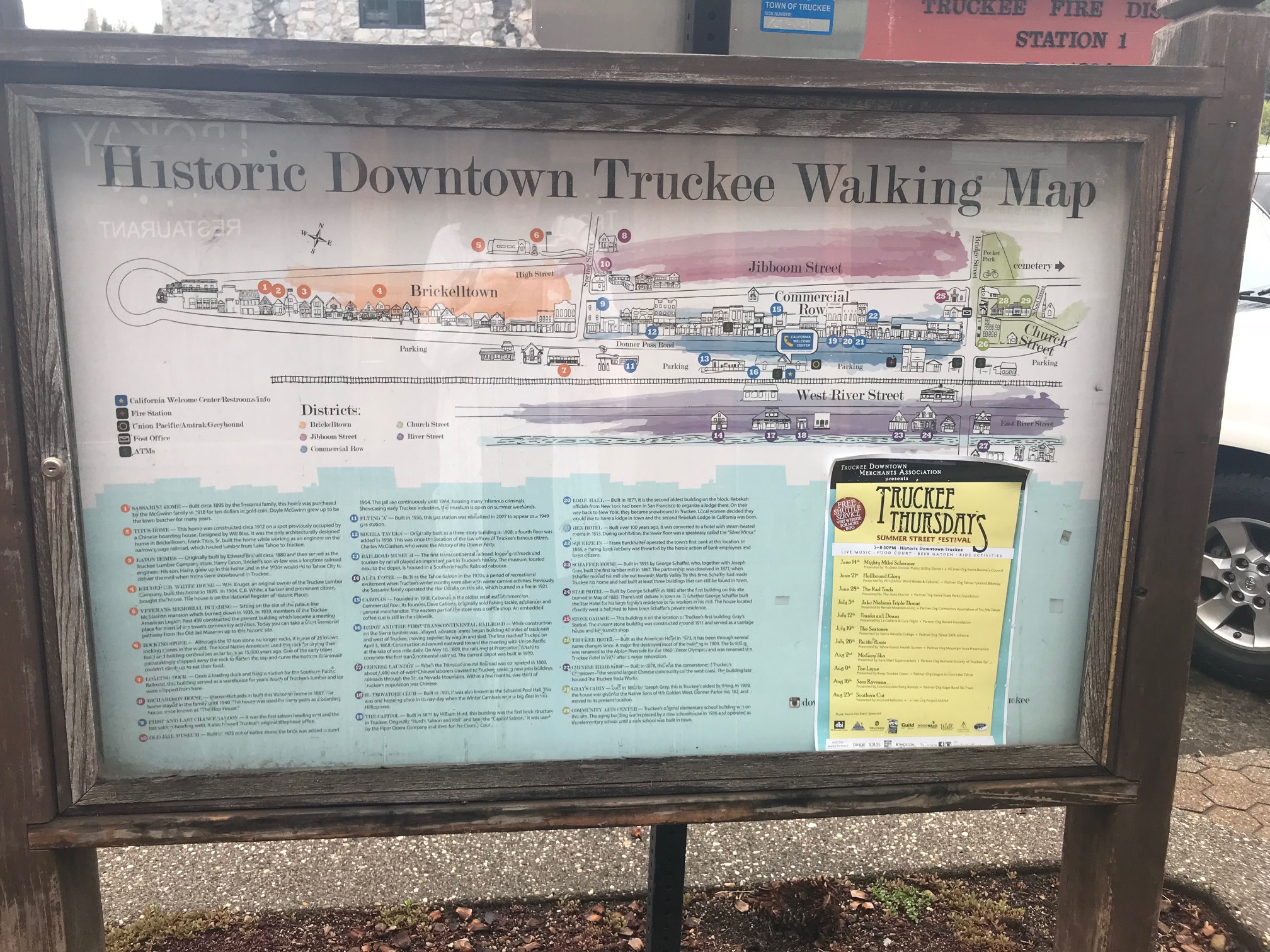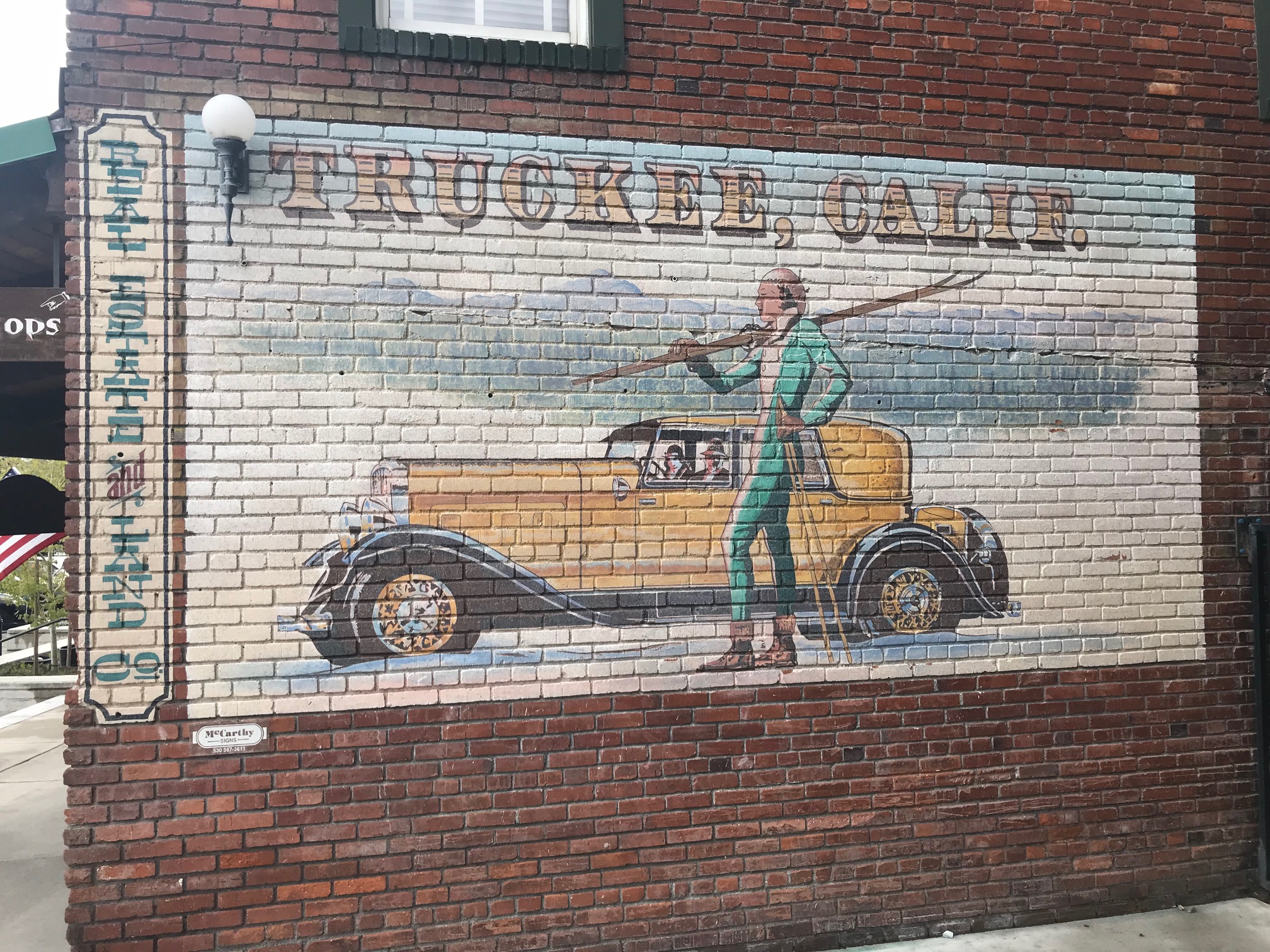 I stopped at a restaurant that unfortunately I don't remember the name to, but the sign said that they made homemade pies! I am a sucker for pies, I like them more than cake! I had cherry pie a la mode.
Before I left Truckee I stopped at the Truckee Railroad Museum. It was small, cute and informative. I learned that it was part of the First Transcontinental Railroad.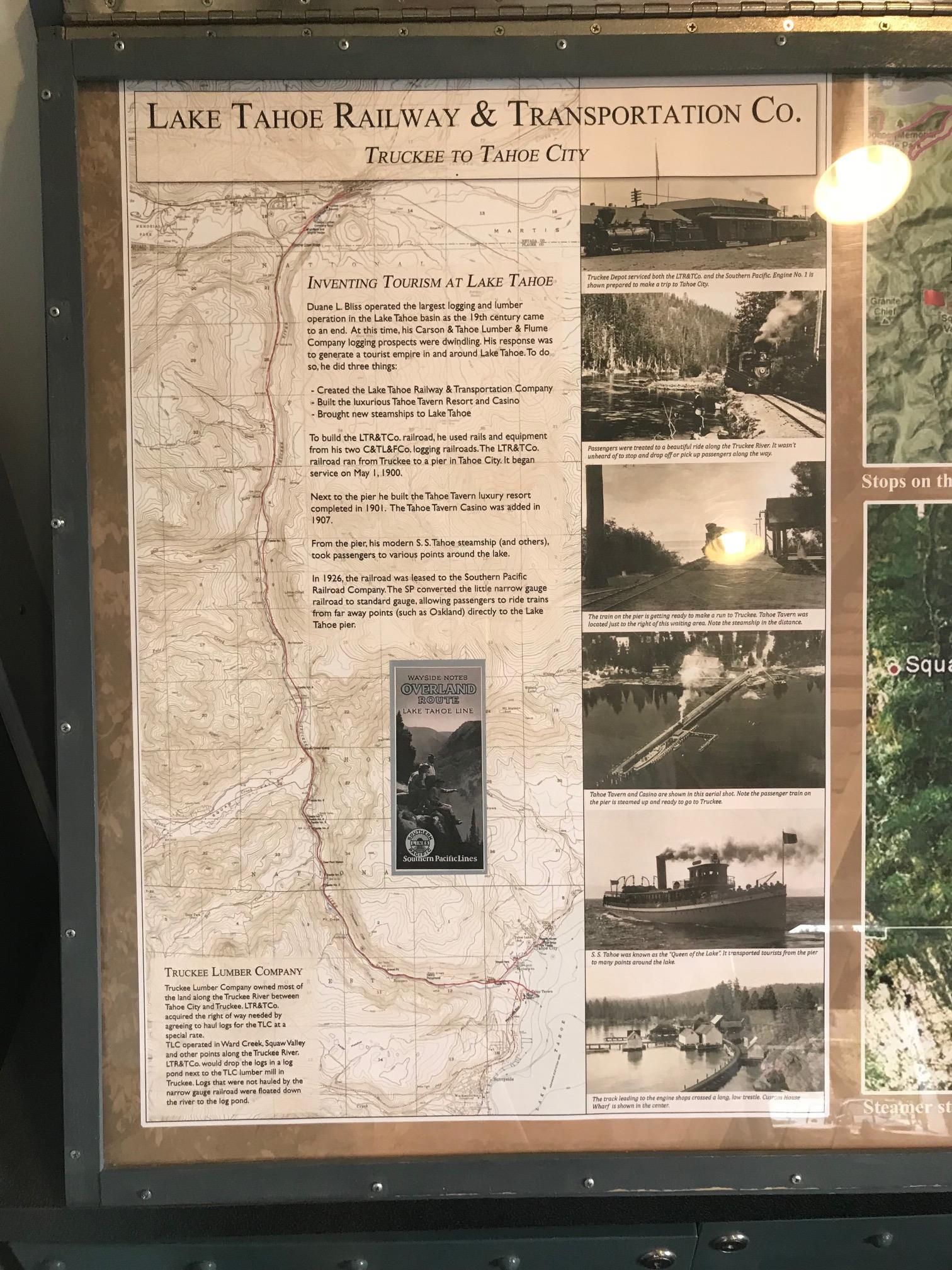 My final treat for the day was taking a 20 minute drive west to a bridge for automobiles called the Donner Summit Bridge. It is significant because it is an original concrete bridge with a curve and used as a safe pass over Highway 40. It also overlooks Donner Lake.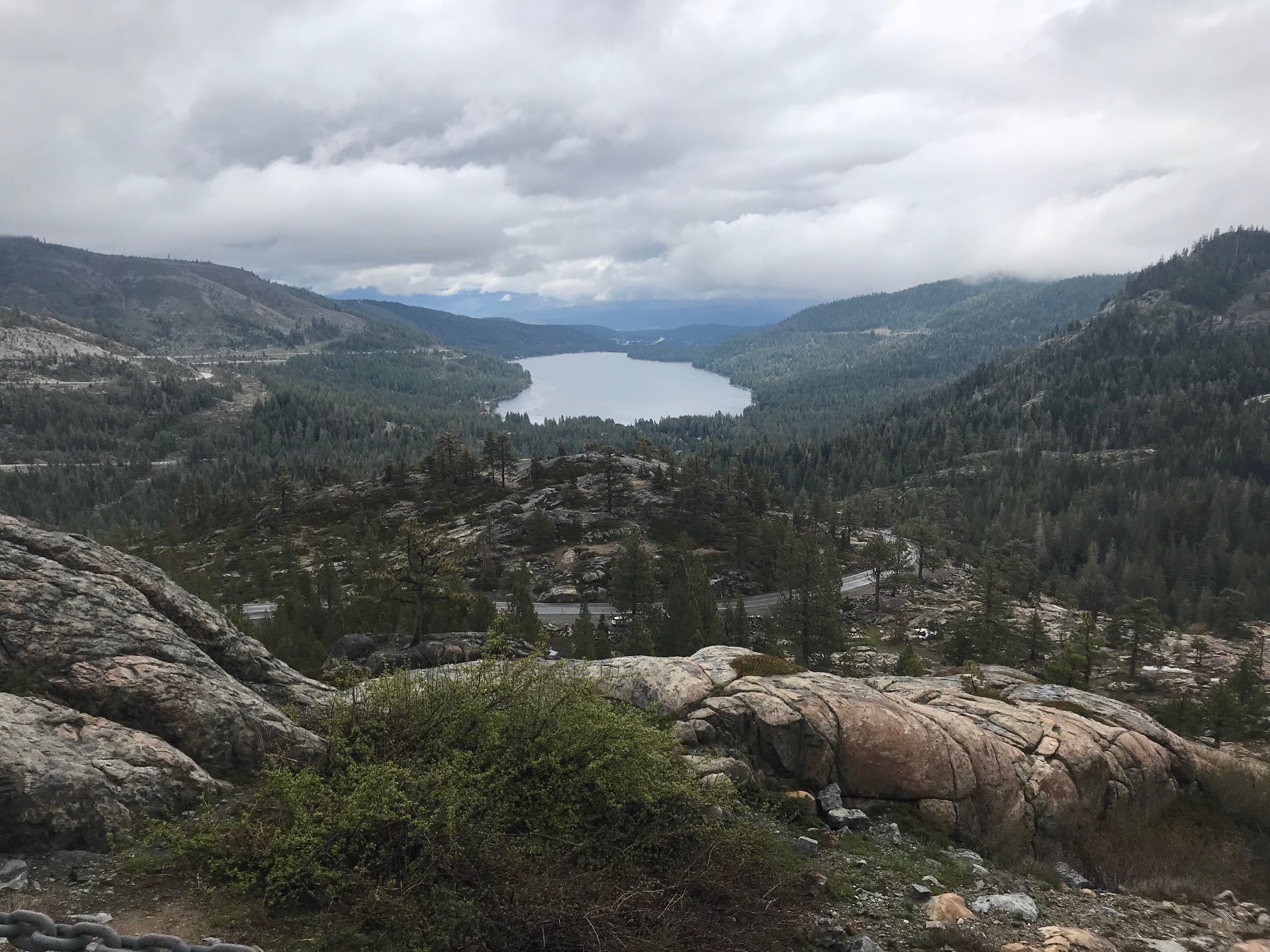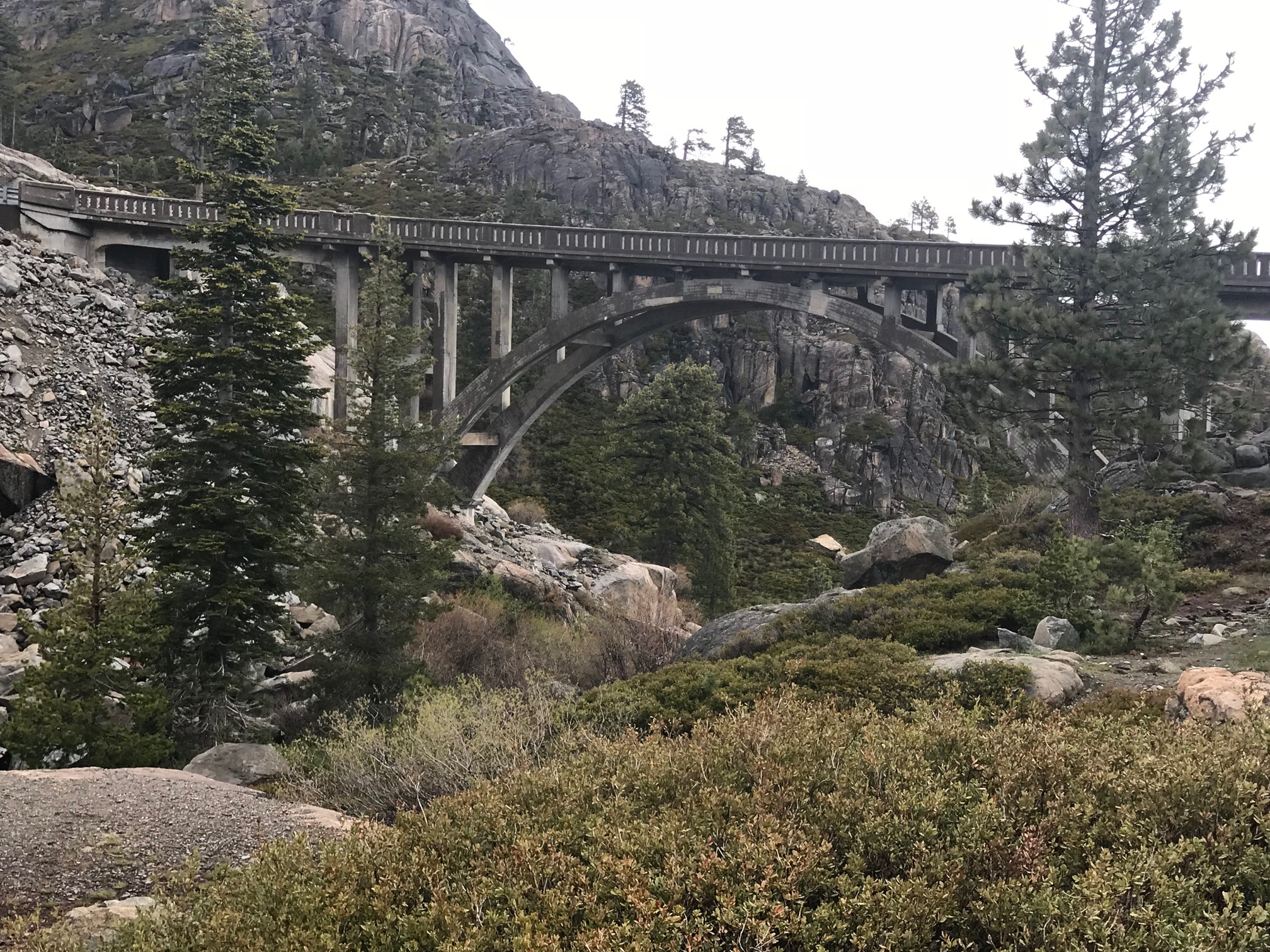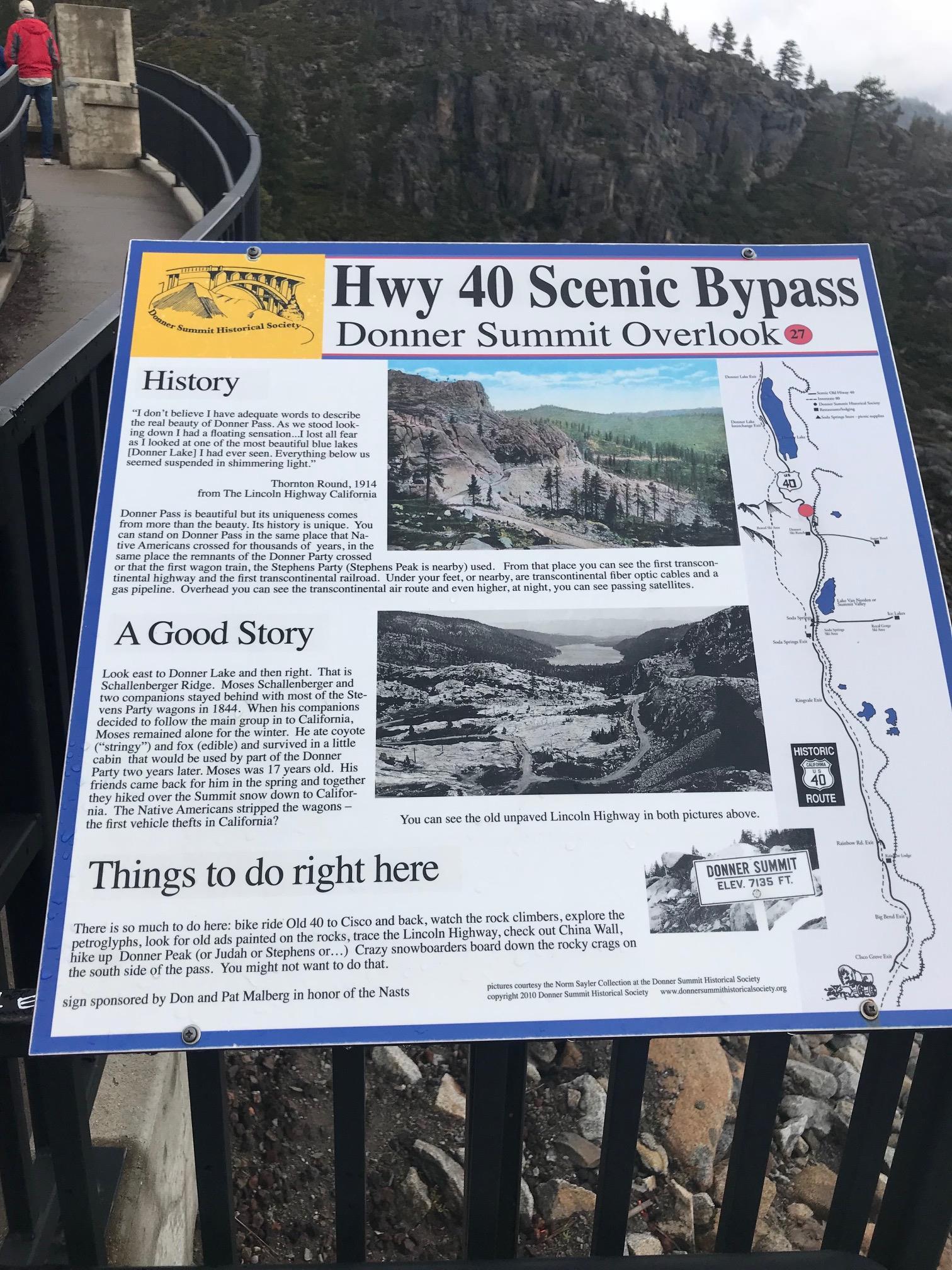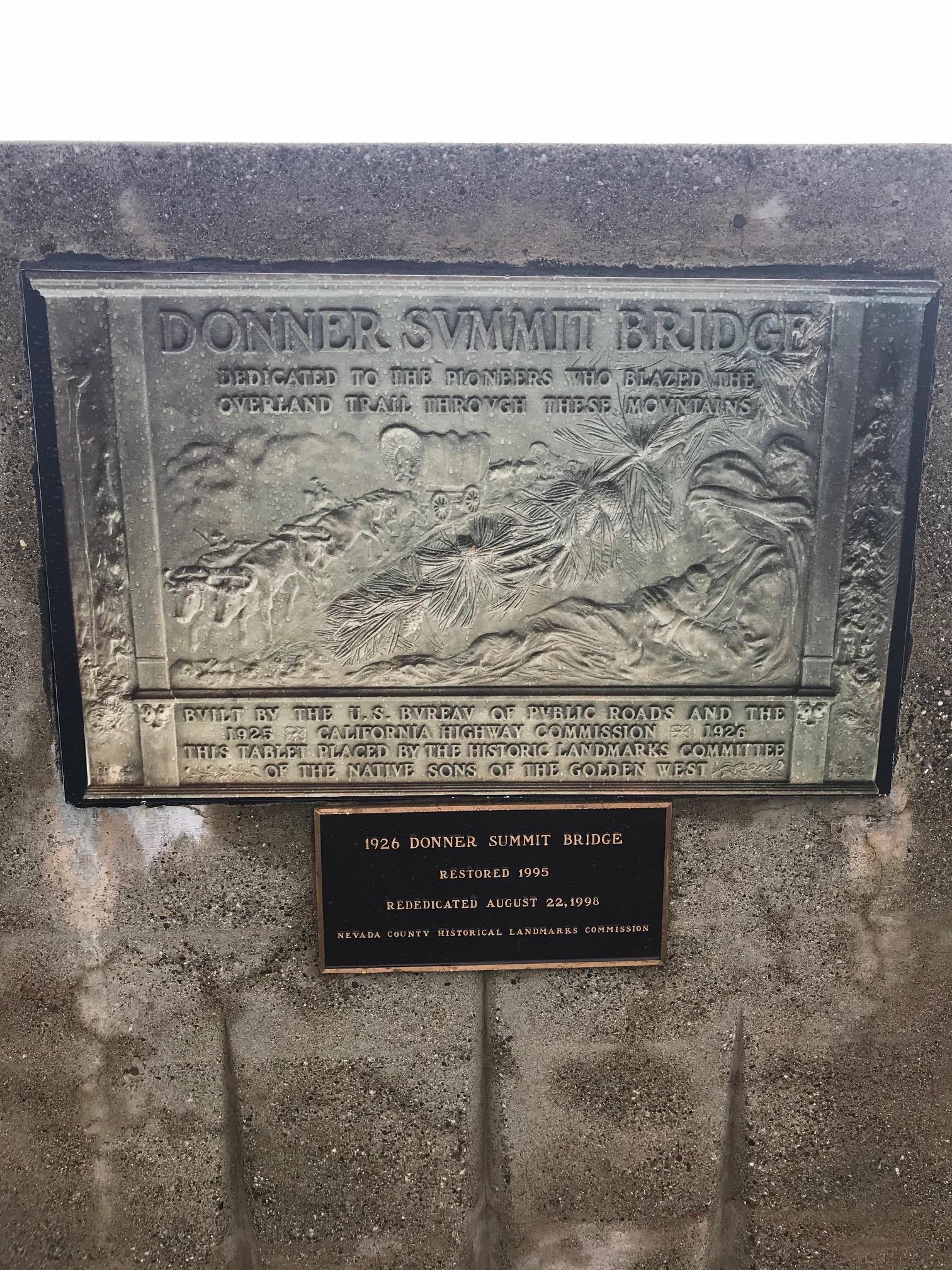 Day 4: Sunday, May 27
Finally, the first full sunny day on my trip! I spent my last day on the south end doing 2 fun activities: the Zephyr Cove Riverboat Daytime Cruise ($64) and the Scenic Gondola Ride at Heavenly ($49).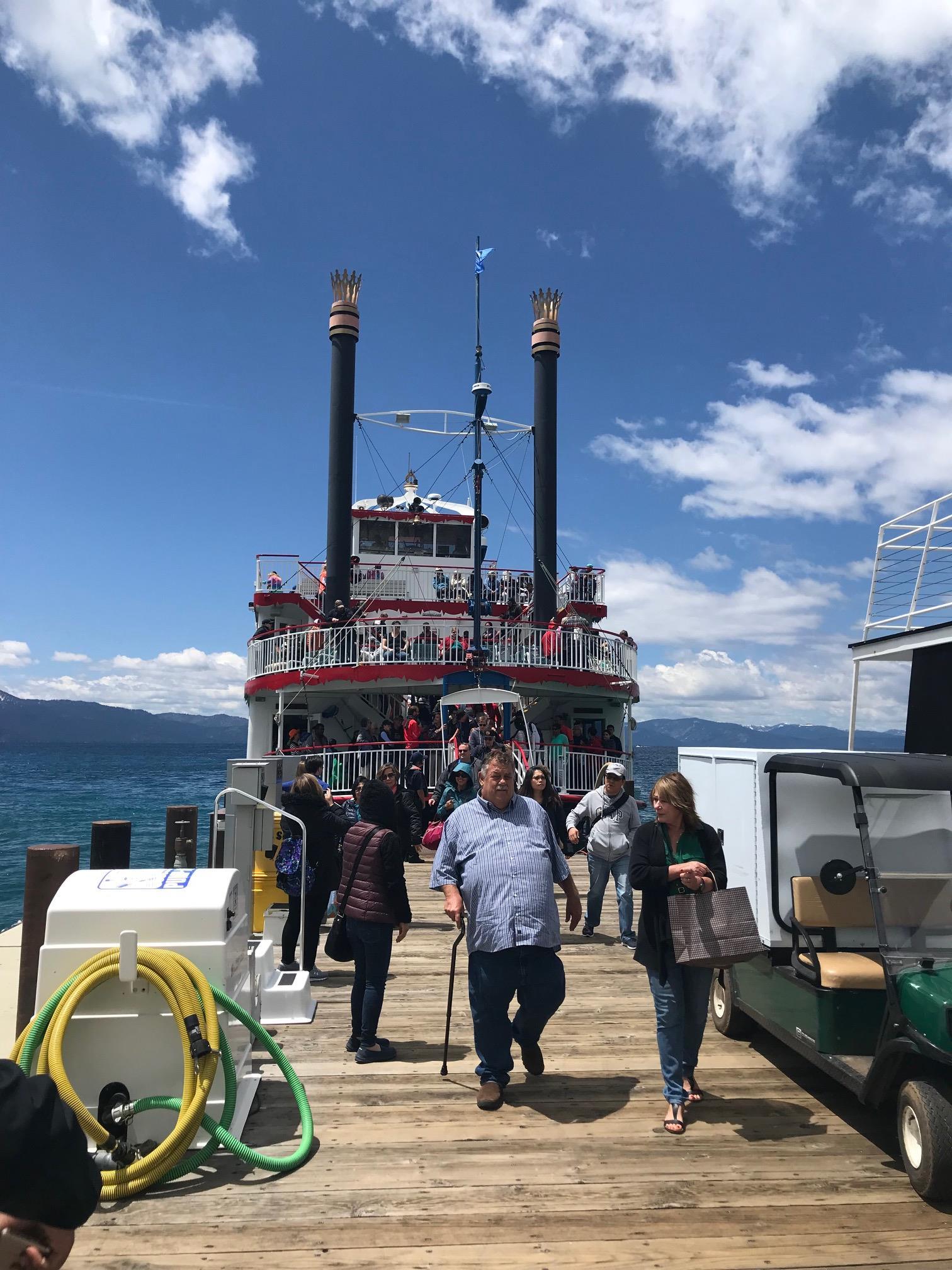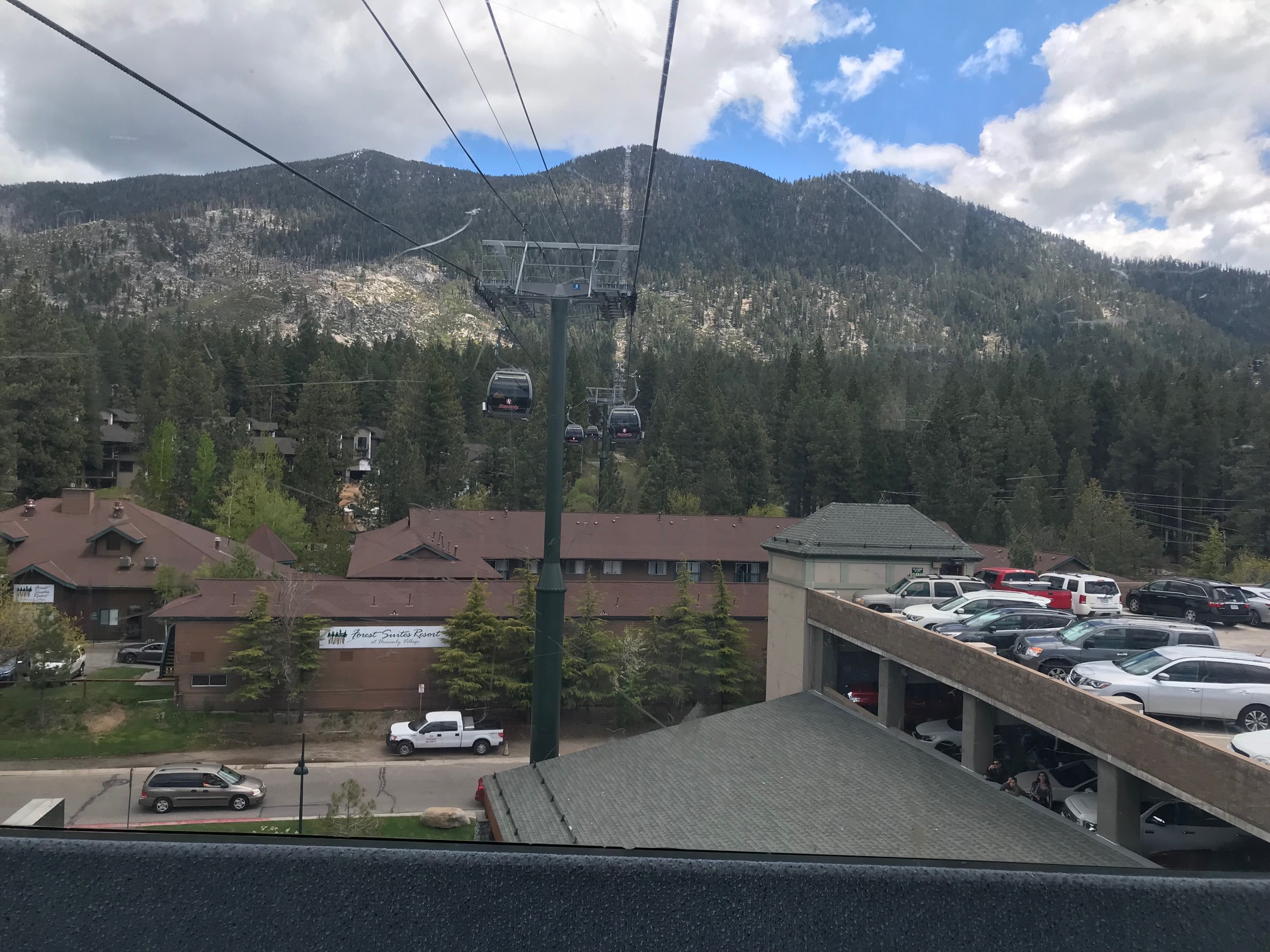 For the riverboat cruise, I parked at Hard Rock Hotel because the parking is free and a shuttle comes and picks you up. If you park at Zephyr Cove, it's $10.
The riverboat ride aboard the MS Dixie II was 2 1/2 hours long and traveled to Emerald Bay to see Fannette Island and the Vikingsholm Castle while taking in a breath of fresh air. So basically, the same photos I took during my drive to Emerald Bay on Friday was now at lake view. I also learned on this cruise that Lake Tahoe is the 2nd largest alpine lake in the world, with the first being in South America,
These are views of the south end. I have to say that during my trip, the south and west ends of the lake are more scenic and prettier.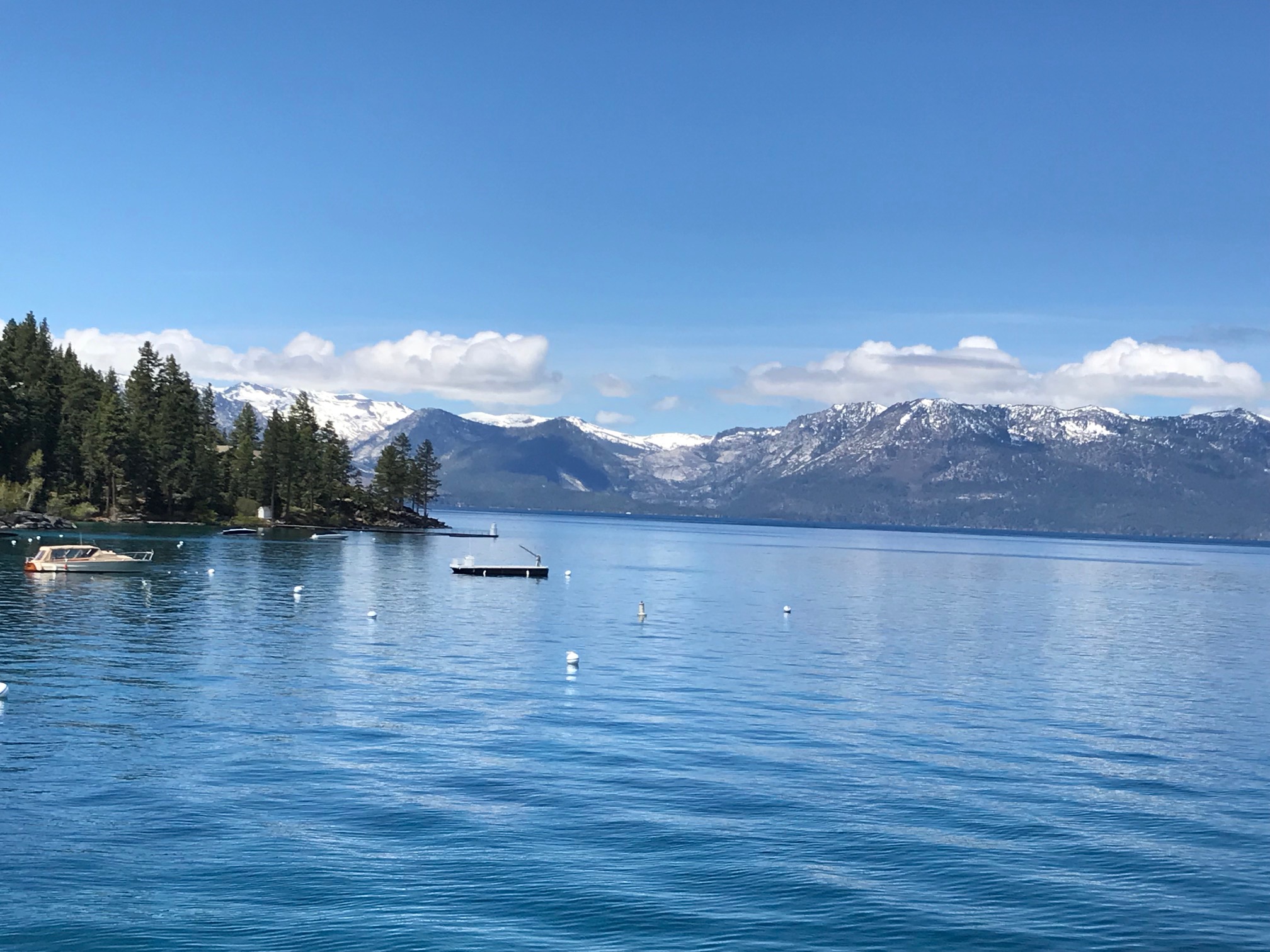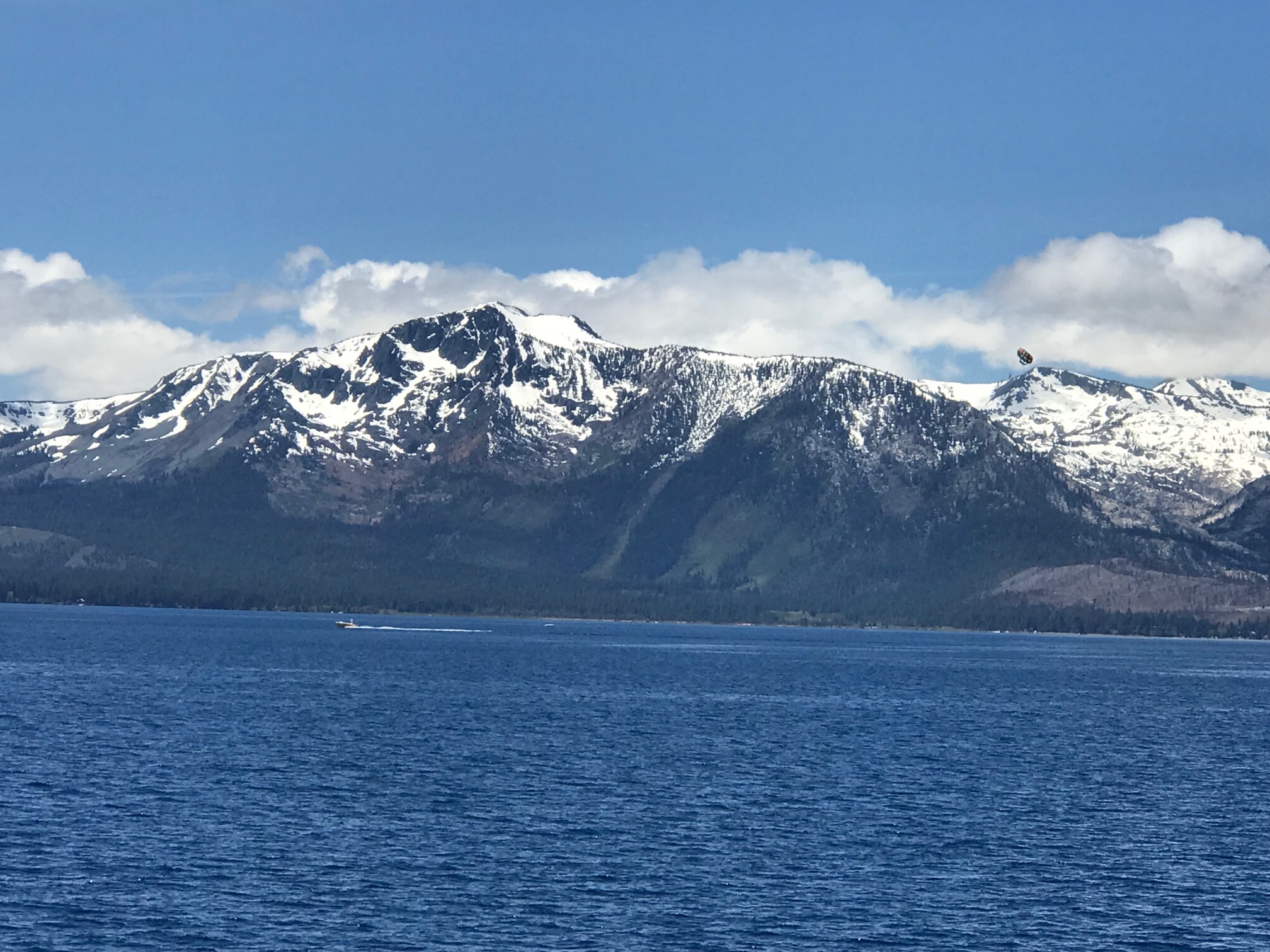 These are views of the north end. Very calm and relaxing!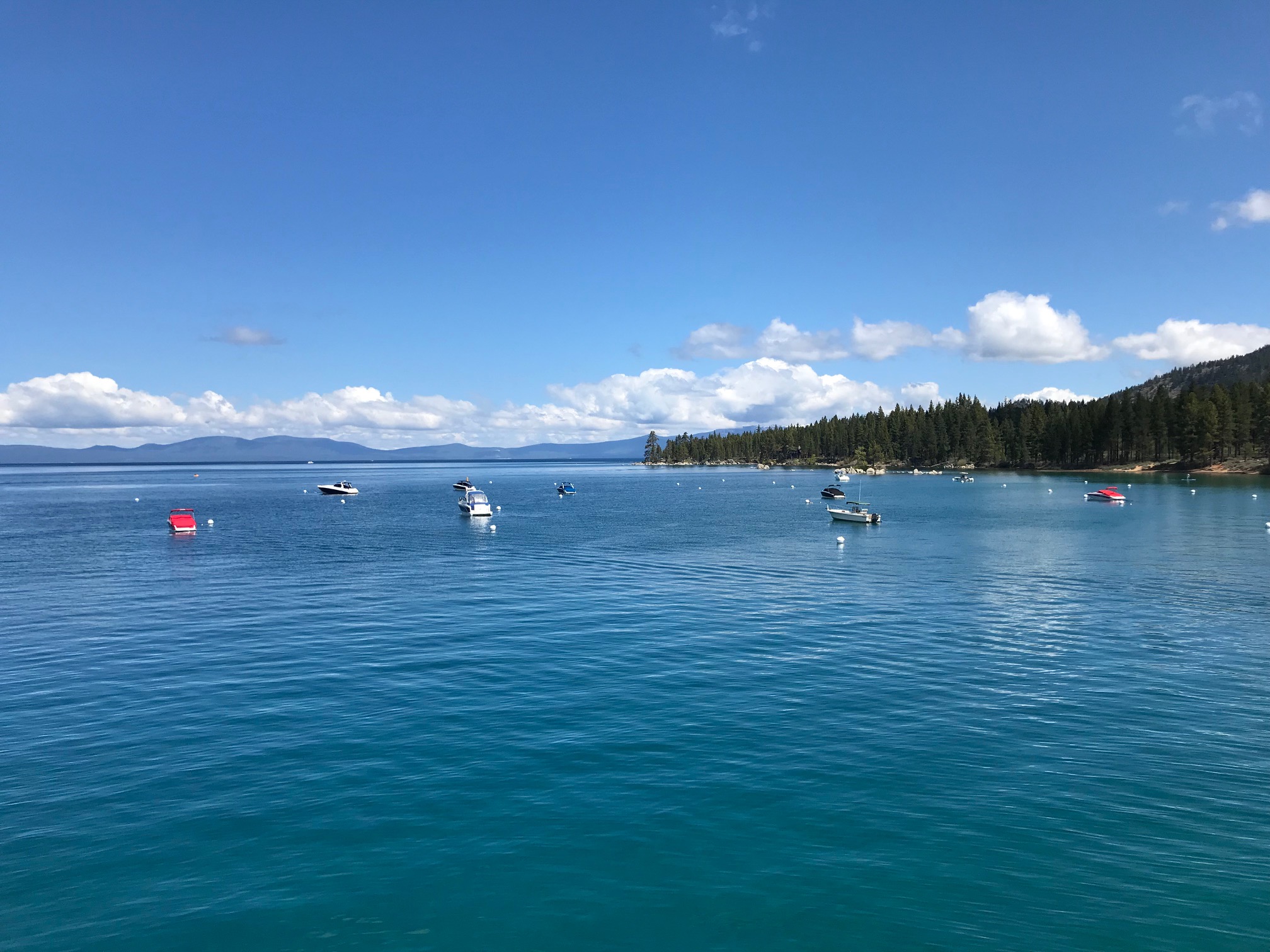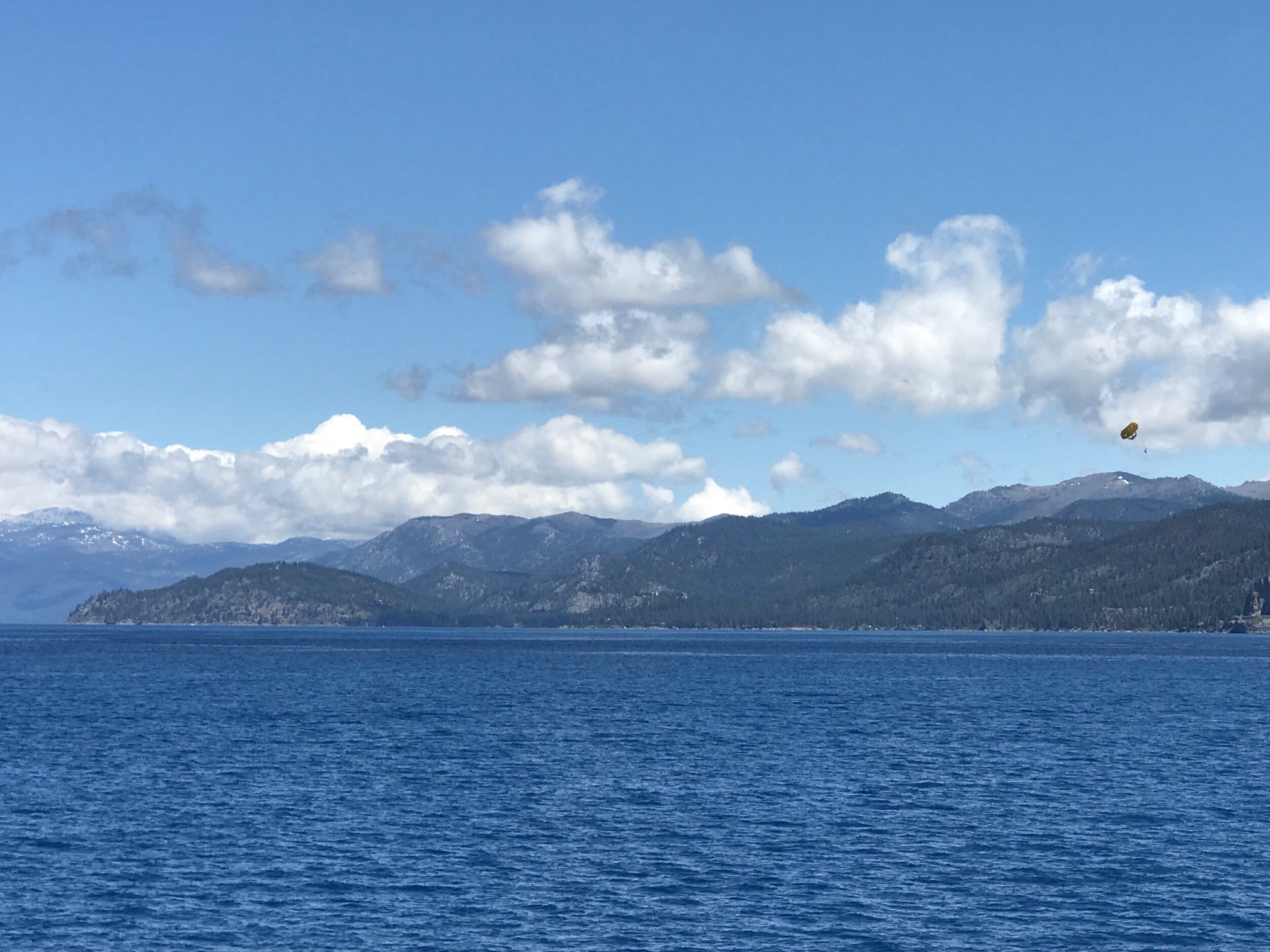 The boat entered Emerald Bay and came up to Fannette Island.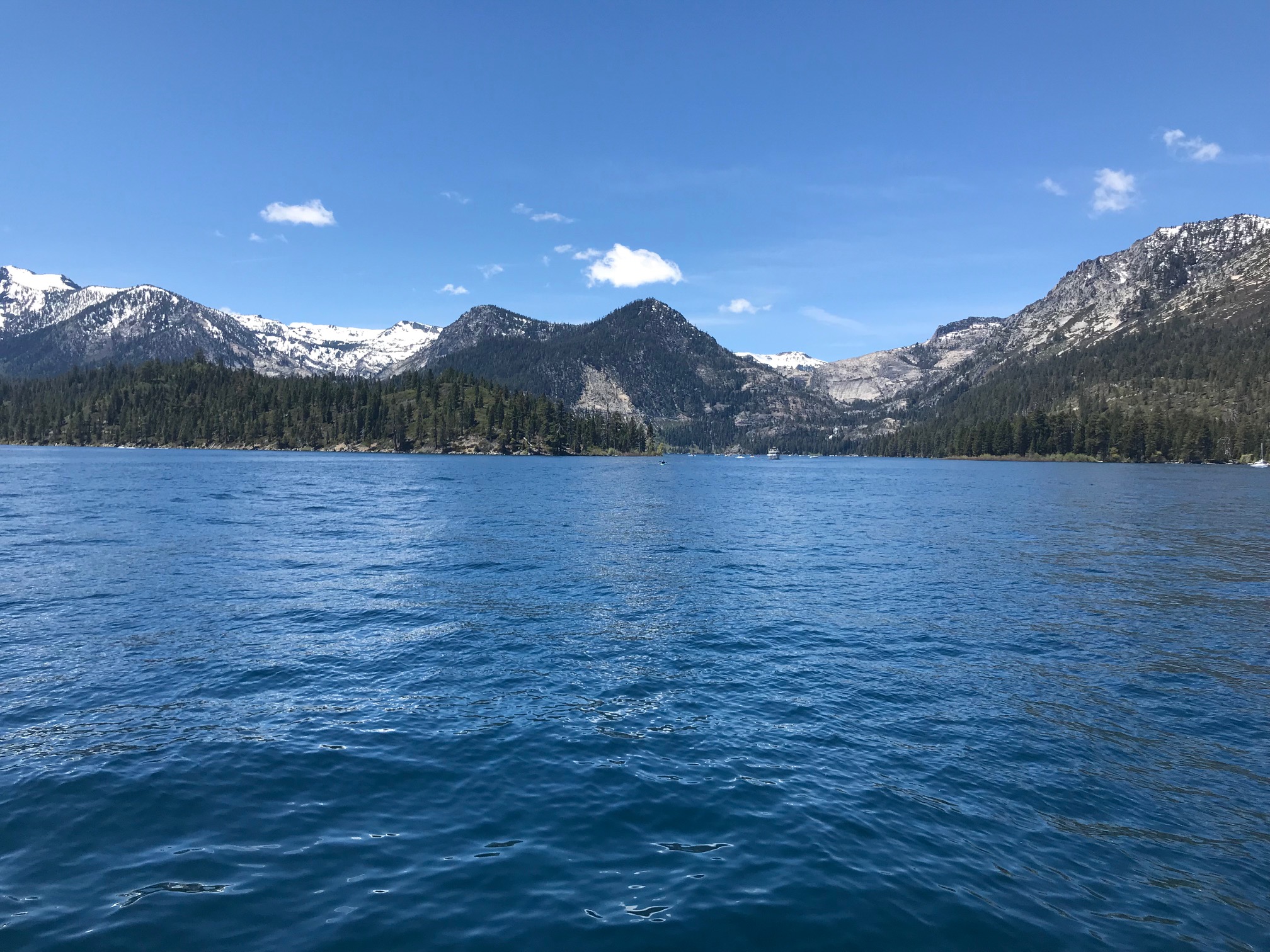 You can see the mini tea house on top of the island. A woman named Mrs. Wright, who lived at Vikingsholm and a very short distance to the island, would host get togethers at the house. All that is left are the stones due to vandalism in recent years.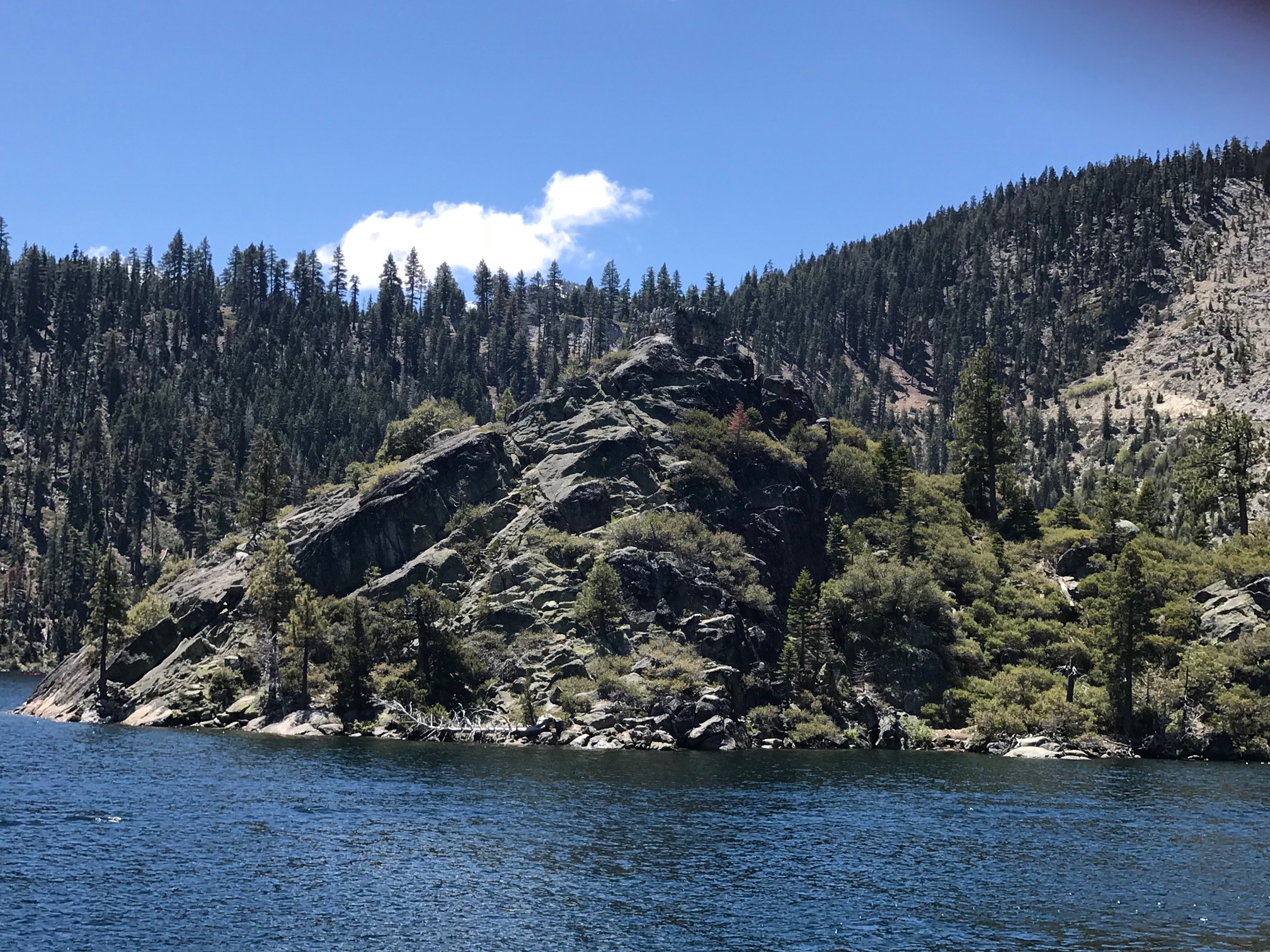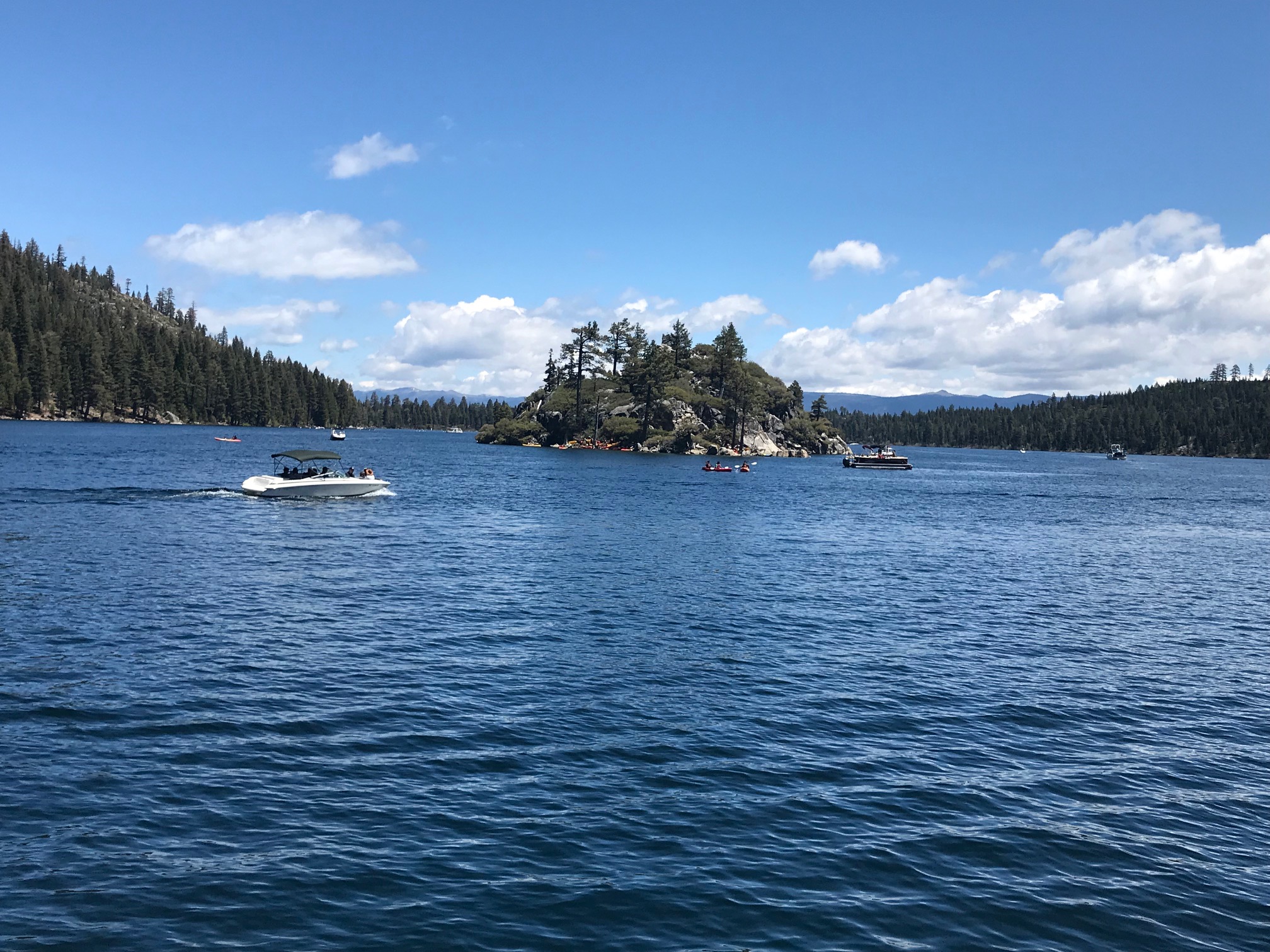 These are views of Vikingsholm Castle afar and close-up. Again, it is a steep mile hike from the top of the road down. The castle is very cute and quaint!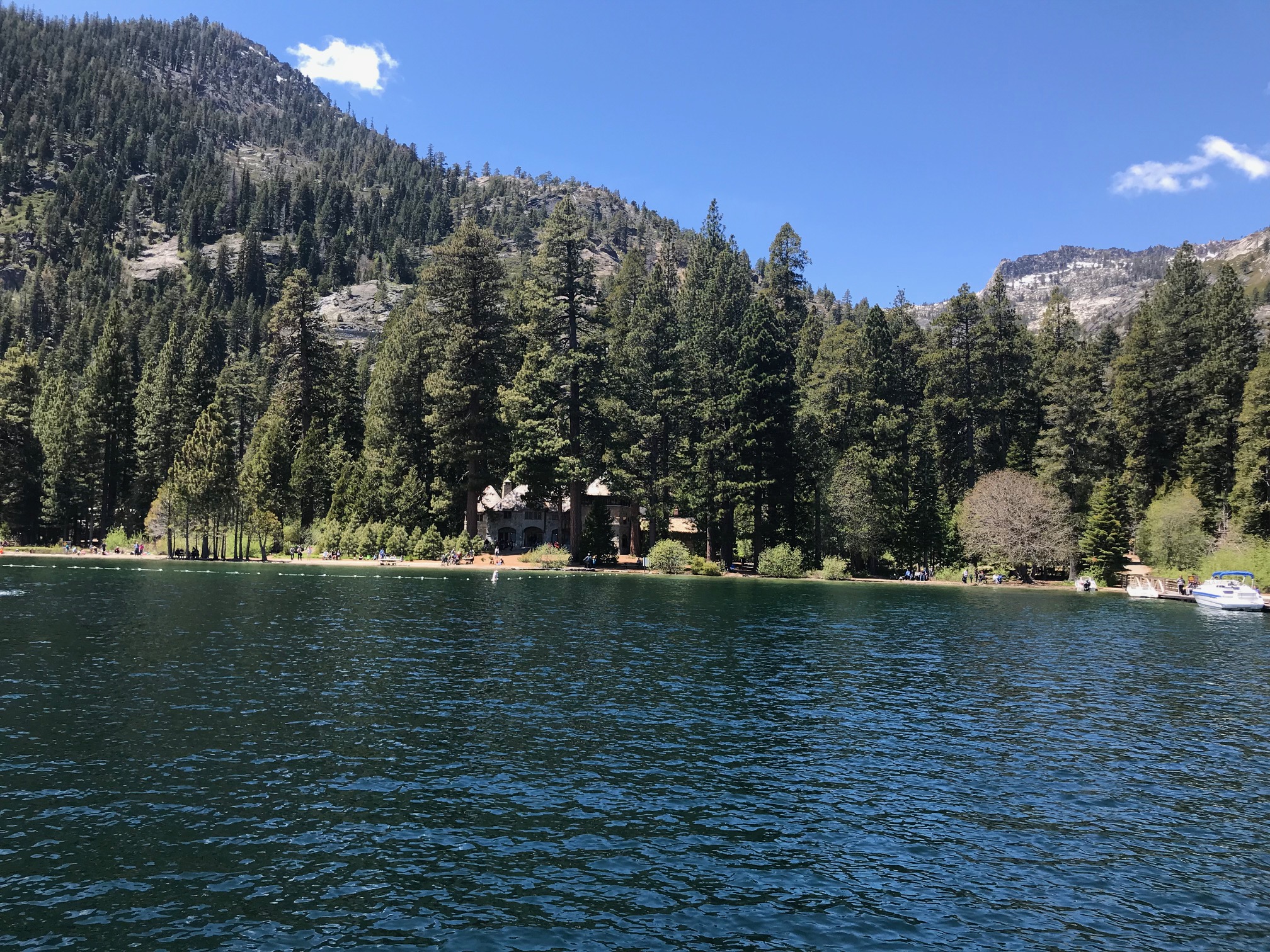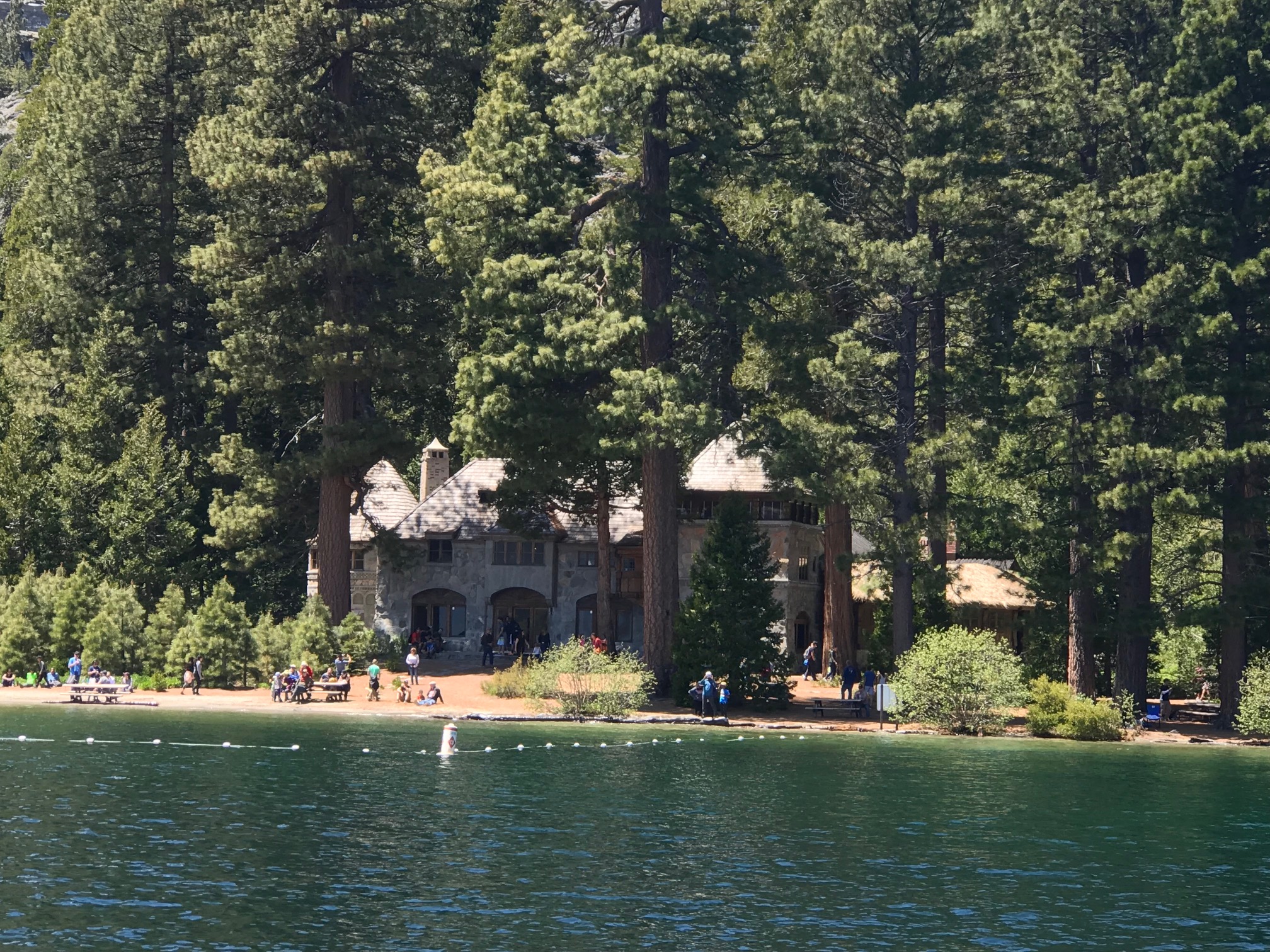 The gondola ride, according to the Heavenly website, is "a 2.4 mile ride up in the Heavenly Mountain Gondola with panoramic views of Lake Tahoe. On your way up, stop at the Observation Deck for photos, a latte at Cafe Blue or a unique Heavenly souvenir at The Gondola Sports shop. Once you get to the top, head up the Tamarack Express chairlift with your Scenic Gondola ticket for some of the best views of Lake Tahoe and access to a series of hiking trails."
Seriously, this really is the best views of Lake Tahoe at an elevation of almost 11,000 feet. I highly recommend doing this ride if you visit!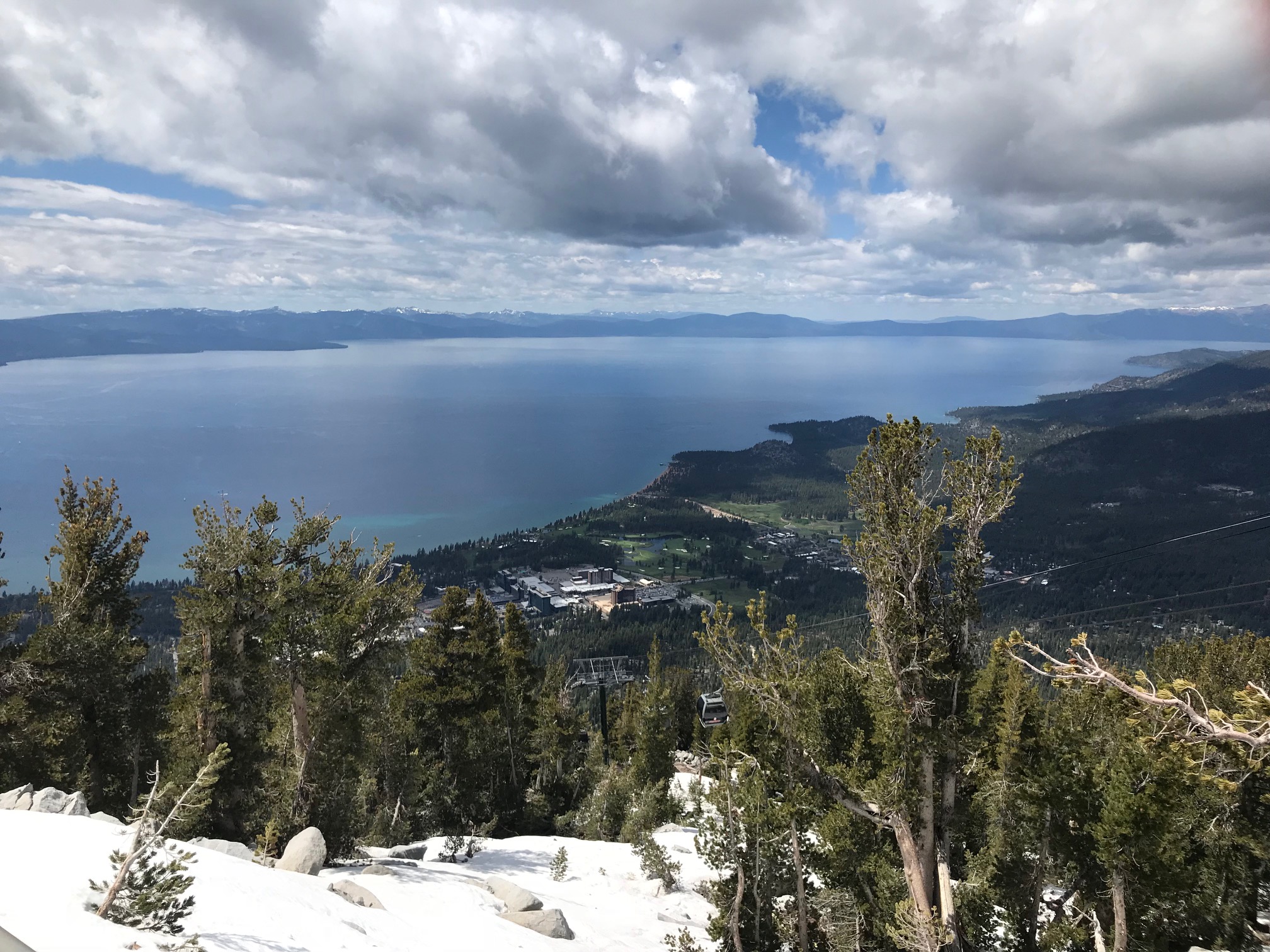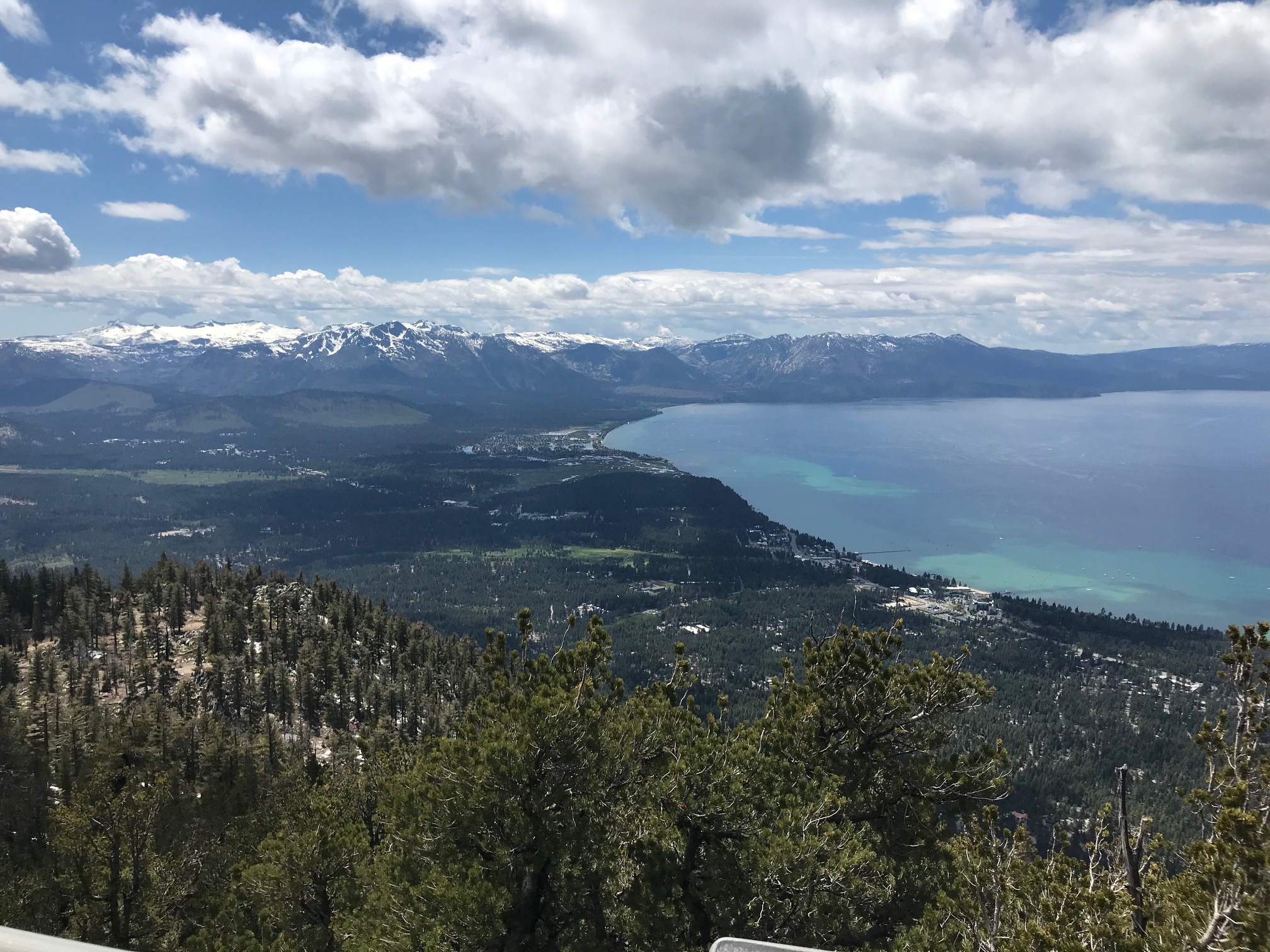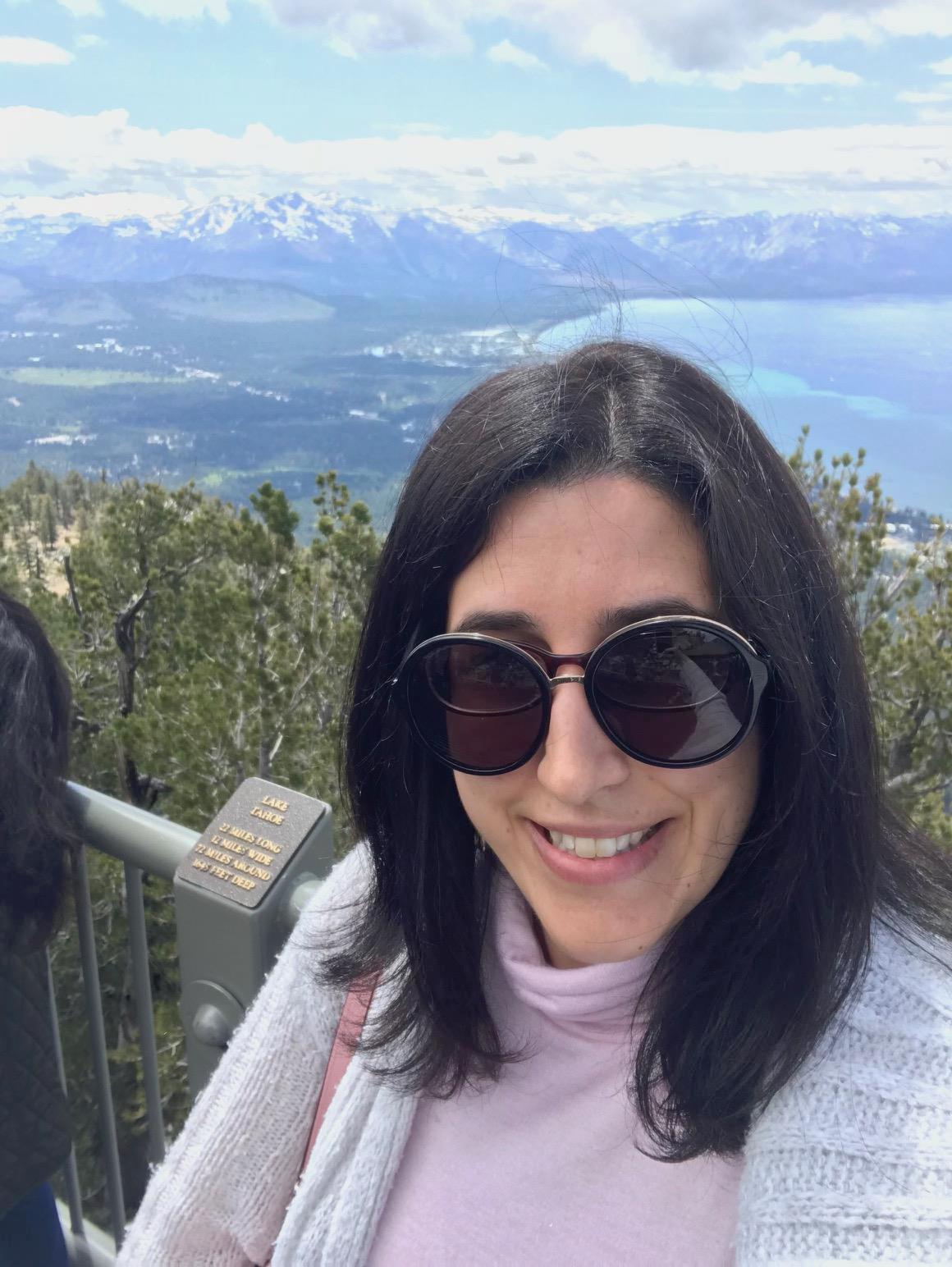 Once back down on solid ground (which took an hour because it was so windy, the ride had to come to a stop a few times so the wind could loosen up. It shook the gondola a lot!), I toured the Shops at Heavenly some more, stopped for a quick beer at Stateline Brewery (which wasn't an actual Stateline Brewery Beer, just a guest beer from Alpine Brewing Company based in San Diego) and had my last meal at Azul Latin Kitchen, where I ordered the Taco Plate #2 (#13.75) with a Thai Curry Chicken, candied jalapeños and mango taco, a Carnitas Pork taco,  black beans and green rice and a Strawberry Margarita with fresh-squeezed juice. They were some of the best and unique tacos I have had in a long time!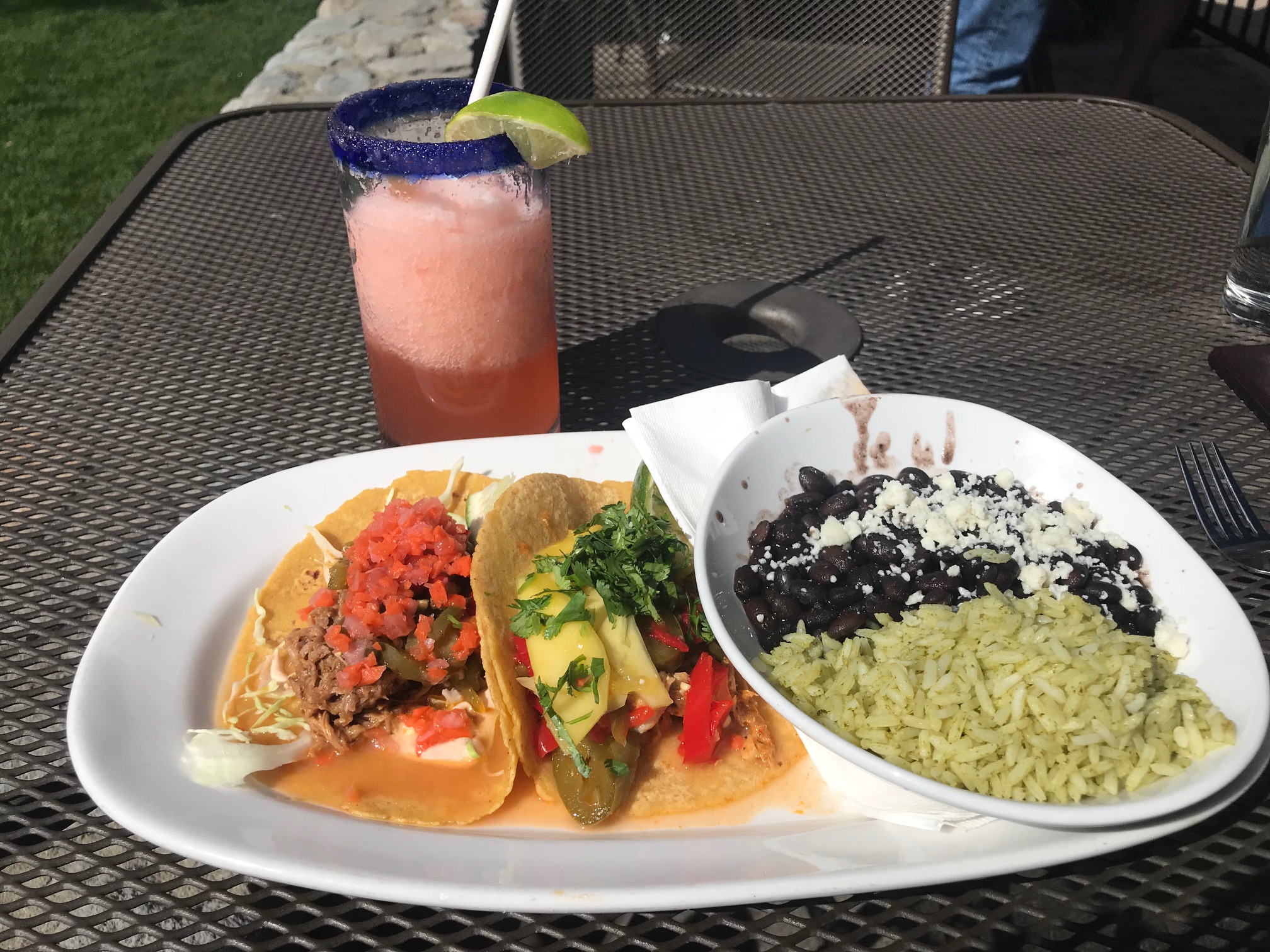 Last thing I ate was mini cinnamon sugar donuts at Heavenly Donuts ($8). Everyone kept telling me that I should stop and get some. I have to admit, I haven't had mini donuts since the Minnesota State Fair almost 10 years ago! You could get extra toppings like nuts, sauce and marshmallows on them as well, but I always try and watch my caloric intake when it comes to sweets.
Day 5: Memorial Day: Monday, May 28
Today I flew home and got ready for the work week. I took the photo below in downtown Truckee and through it was suitable for Memorial Day.
And there ya have it folks! I hope you all get to travel to the Reno/Tahoe area in the future and experience all of the natural beauty and fun! 🙂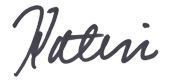 SaveSave
SaveSave
SaveSave
SaveSave
SaveSave
SaveSave
SaveSave
SaveSave
SaveSave
SaveSave
SaveSave
SaveSave
SaveSave
SaveSave
SaveSave
SaveSave
SaveSave
SaveSave
SaveSave
SaveSave
SaveSave