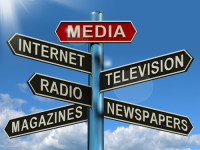 Starting your job search in SoCal can be a bit overwhelming and practically everything is done online these days. I cannot express how many "DO NOT CALL" warnings I have seen on employer websites!
These are a great list of websites for anyone that currently works or wants to work in media/entertainment:
Ebyline. If you're a news freelancer like myself, Ebyline is the best source I use for finding writing gigs. I have gotten so many wonderful opportunities through outlets such as E.W. Scripps, Santa Clarita Valley Signal, Newsmax, BringMeTheNews (my hometown news source), Pepperdine University, Chicago Sun-Times, Snooth Media where my article on Temecula Wine Country got picked up by Business Insider, a site I read daily – the list goes on. I am also a certified freelancer through them and it's not easy to get, you really need a strong bio and clips. There are more than 12,000 journalists on the site and only 15% are certified, so 1,800.
Journalism Jobs. I like going to this site to search "California" and then "Freelance" only. There you will find a number of gigs from NorCal and SoCal. I like to look for ones that are remote only.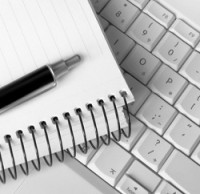 Media Bistro. I mainly look at Media Bistro for their online classes on writing or PR seminars taught by industry professionals and their "How To Pitch" such and such magazine, they really have great insights. Sometimes I will look at what freelance jobs they have posted.
Freelance Writing Jobs. I love this site because it pulls in a lot of different writing gigs from across the country (mainly Craigs List and Flex Jobs) that I can pitch/apply for. They also have an awesome Facebook page with tons of great tips, inspirational quotes and jobs of the day!
Entertainment Careers. Great site for anyone who wants a job in the film/TV show industry. They also have a lot of PR, production and casting gigs. That's how I learned about a casting opportunity for MTV's "The Real World" four years ago when I was working at a TV station in Santa Barbara. It's so funny, because I saw the listing and the web producer at the time said, I bet you can't get it – almost like he was daring me. I'm like, watch me – and I got it!
Something I had to learn the hard way when I was a casting assistant is don't ask too many questions. I think I was just so excited and eager to be there that I couldn't help it, but I could tell the casting director was a bit annoyed with me after a few minutes. Overall, it was a positive experience.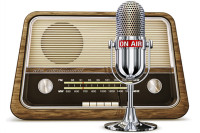 All Access. For you radio buffs, this is a great site to check out all of the latest jobs. I got an interview from here in Jacksonville, FL at a News Talk station back in 2003 right after graduation. It ended up not being the right fit for me but I got a great interview experience!
California Broadcasters Association. Great listings for jobs in TV and radio!
Public Relations Society of America (PRSA). The PRSA Job Center has a ton of jobs listed daily. About once a month I will check out the local PRSA LA page for any upcoming seminars or network events I can possibly attend.
Craigs List. I usually search the Santa Barbara and Ventura areas for writing, marketing, events and TV gigs since I live closer to these areas now. I have found that getting freelance gigs up here has been a lot easier and pays more than Los Angeles. Sorting through the LA Craigs List can take a very long time, which is why it is broken down into areas at the top of the page. I like to search the San Fernando Valley since it it the closest to me.
Indeed. I love this site because it pulls in everything from a bunch of different employers. All you have to do is type in a keyword and location and everything is in one place that will link you to the job description/application.
LinkedIn. Same as Indeed.com but you can apply directly through LinkedIn depending on the company and the membership you have. If you don't have a LinkedIn profile, I highly suggest making one. For me it's a "glorified resume" and has every job I have ever done with a description and more links to my work – which is something you obviously don't put on a printed resume since it should be no more than two pages as a rule.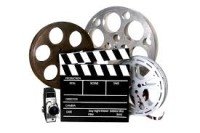 *** BONUS *** United Talent Agency (UTA) Job List. This is an exclusive email list that is distributed throughout Hollywood with production/talent jobs, but there have been third party websites on and off over the years that post the jobs weekly. Although I don't frequent it anymore, you can check it out at Anonymous Production Assistant for the latest posts.
Good luck! 🙂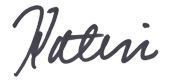 Photo Credit: Cloud Tweaks, Gordon Castle, Mid-Day