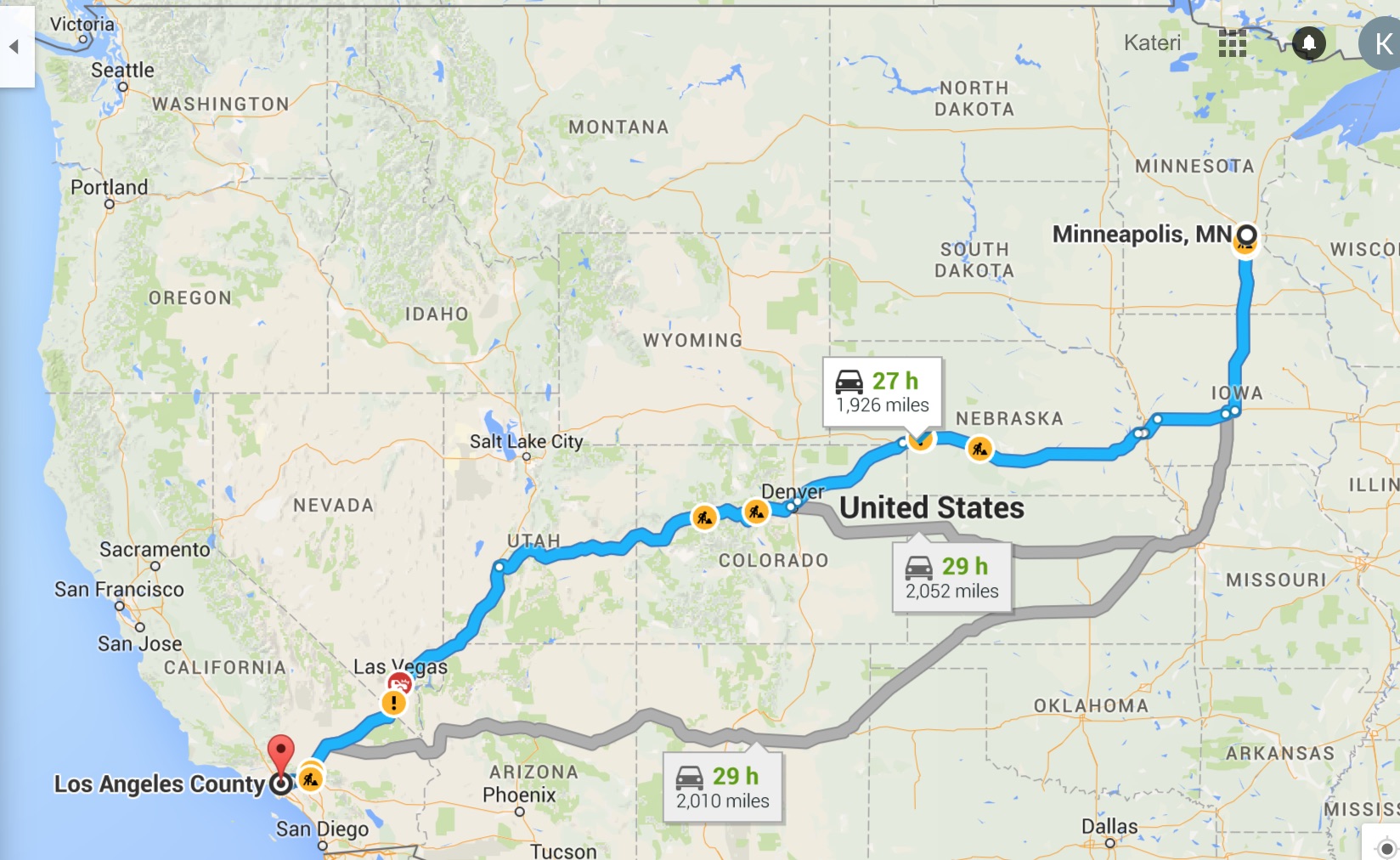 When I made the announcement to my friends, family and place of employment that I was moving to the LA area, that's when it hit me that I was making this a reality – like OMG, I am really going to do this! I immediately started going through my office and bedroom at my parents house. I had lived there for 8 years after college and for the first time in my life, I was going to trek out on my own.
My dad sold my lovely Pontiac Grand Am and gave me his used Chrysler 300M, much more convenient and spacious. He took the money from my car and got himself a new Chrysler 300M, ha ha!
If I recall, it took me a few weeks to get everything situated. I remember a lot of items being in plastic bags and shoving them into the back of the car. My mom was also coming with me for the journey then catching a flight back to Minnesota. I couldn't have done it without my mom, I would've been so tired driving solo!
Before you make your decision…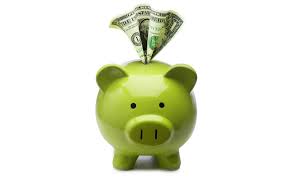 Look at your budget. Can you financially do this? Most people that move to SoCal just pack up a car and do it on a whim, but for me, this was the biggest factor. SoCal is expensive and you need to be prepared! The answer I came to was yes, it was the right time and place. I'll explain this more in detail about how to be financially responsible – and all the highs and lows I've encountered –  in the coming weeks.
Do some research. Google and also talk to some people that live or have lived in SoCal and get some insights. Since I work in media, I wanted to talk to people who worked in The Industry and learn what their successes and failures were, so I asked my co-workers, friends and my family for any leads. I ended up connecting with a writer, filmmaker, producer, TV editor and a vice president at a movie studio who gave me pointers, such as it would take a good 2 years to make a solid group of friends (all too true), different networking groups and taking financial risks.
Look for jobs.  It doesn't hurt to start looking ahead of time. I remember sending out resumes a couple months before I moved, CBS Radio even got back to me 3 weeks before I left Minnesota!
Luckily for me, I worked part time for a traffic information provider and transferred to the LA branch, also part time, with the goal of finding a full time job. If you can line up a job prior to leaving your nest, more power to you, but if not, be prepared to hit the streets with a ton of resumes – big time. I will talk about this some more in "The Industry" section of the blog in the coming weeks.
Before you leave…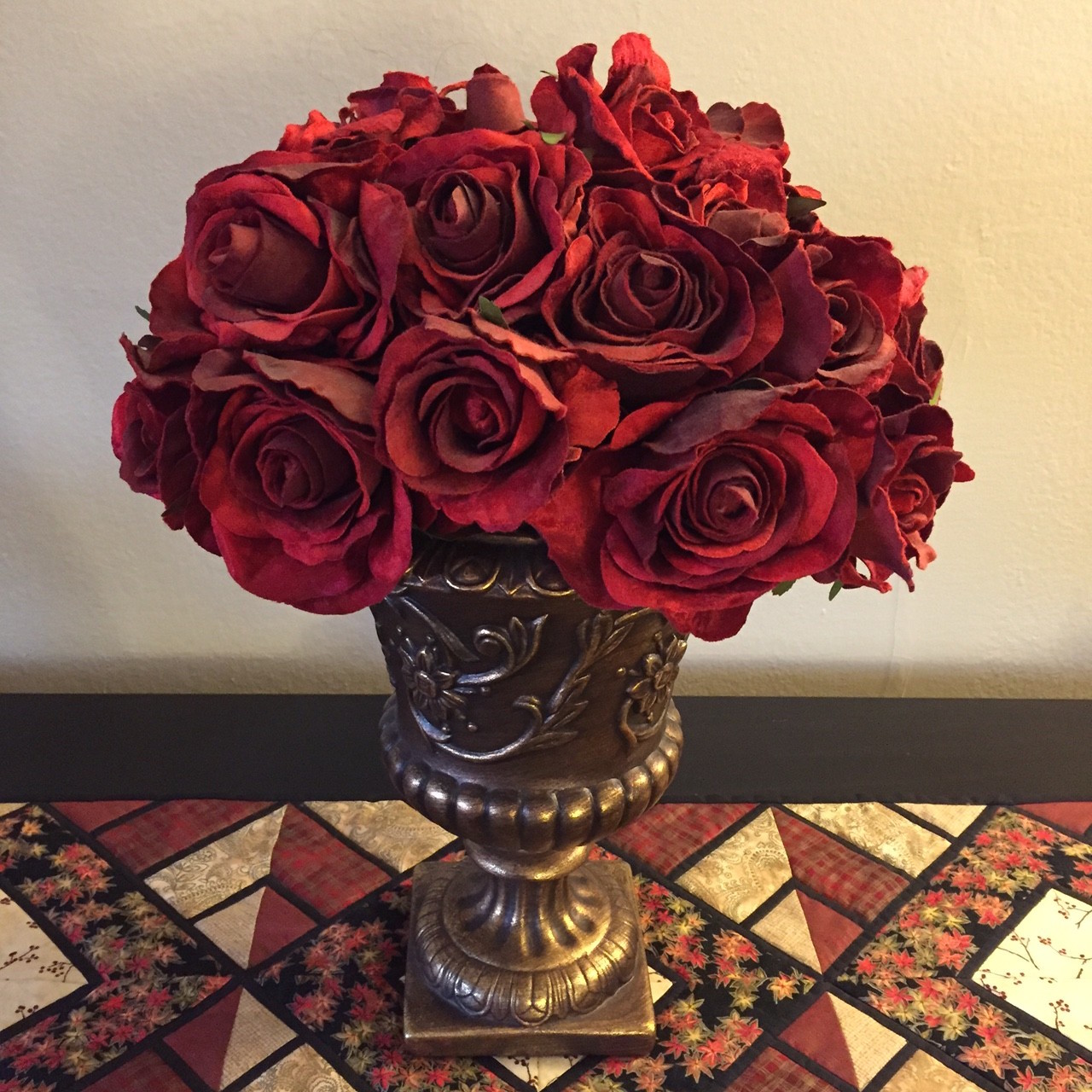 Take or toss. If you're just packing up a car and hitting the road like I did, then decide what is and isn't important. Obviously the biggest ones for me were clothes, shoes, bags, my laptop and some bathroom necessities. There were also a few odd ball items that I loved, like my velvet roses from Bombay. I think this is my favorite accent piece of all time. I also left a ton of things that I had stocked up in the basement such as glassware and other items that I had bought at Pier 1.
When I would come home for the holidays I would sort through all of my items in the basement and do another round of take or toss. Anything that was a "take" I had my parents ship out to me. Now my parents live in Florida and I think the only thing they have left of mine is my huge porcelain doll collection, which can't be with me due to lack of space in my studio apartment.
Consider a new bank. I was part of an exclusive credit union in Minnesota and I needed a new bank, so I choose a common bank that my parents belonged to. In case of an emergency situation, money can be transferred over in a few clicks.
Call your credit card companies and tell them you're moving. Obviously so you don't get your card declined as you bounce state to state.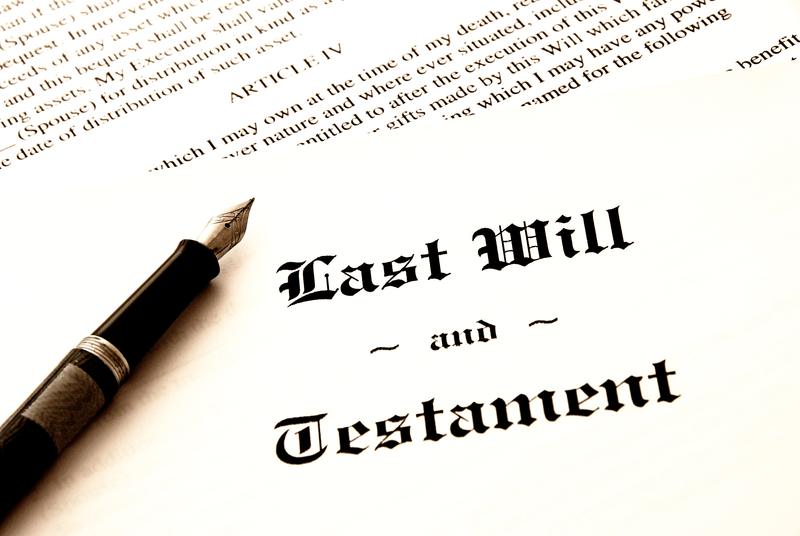 Make a will. Yup, at age 30 I made something called a simple will. It was really more so at the advice of my parents. Because I have no family in California and if something were to happen to me, my parents can have full access.
Make sure your vehicle is in tip top shape. It was more my dad who made sure the car was ready for the long drive (thanks dad!). The car was an '02, so it needed a little bit of upgrading.
I can't recall everything he did to it but I do remember there were new tires and a lot of under the hood work. I also remember thinking why he was doing so much work, and then as my mom and I were driving up hills in the Rockies with a ton of heavy items in the car, I said, "OMG, now I know why dad did so much!" At times the car would struggle to get up the hills! That was my first time driving hills and I was scared coming from flat land Minnesota! Now the hills are a piece of cake for me.
Go to your local AAA and get maps. You never know when your GPS might fail and you need a backup…or when your GPS gets you into a car accident on day 2 living in SoCal or leads you to a sobriety checkpoint…that's a story for another time.
Saying goodbye rounds…separately. Looking back, this is the one regret I have. Once I made the announcement on my social media pages that I was leaving and when my goodbye party was, a lot of people expressed they couldn't make the party and wanted to see me one-on-one before I left. So if my days weren't spent packing, it was going out for rounds of drinks.
I'm not saying I didn't appreciate saying goodbye to some people individually or spending time with them, I cherish it, but I didn't spend enough time with my aunt and dad before I moved. I was so focused on my friends that I isolated my family. I just remember it was a whirlwind.
All I can say is family comes first! If they are supporting you through this whole journey, then you should be spending more quality time with them.
Have a goodbye party. It's a great opportunity to have all of your friends and family in one spot. Originally I was going to have mine at a place in Uptown called Chino Latino. If you guys ever visit Minneapolis, please visit this spot. They have the best drinks, two of my favorite are the Crack Ho Mojito with fruit puree and the El Orgasmo that comes in a pineapple.
Okay I'm getting off track…my dad proposed we have the party at our house and catered it with Greek food, which has always been a hit. Take plenty of photos for memories!
On the road…
Make destination stops and take your time. Make sure you take time to visit some destinations in America on your journey. In my opinion, traveling and experiencing new sites is a huge growth experience. My mom and I had a blast.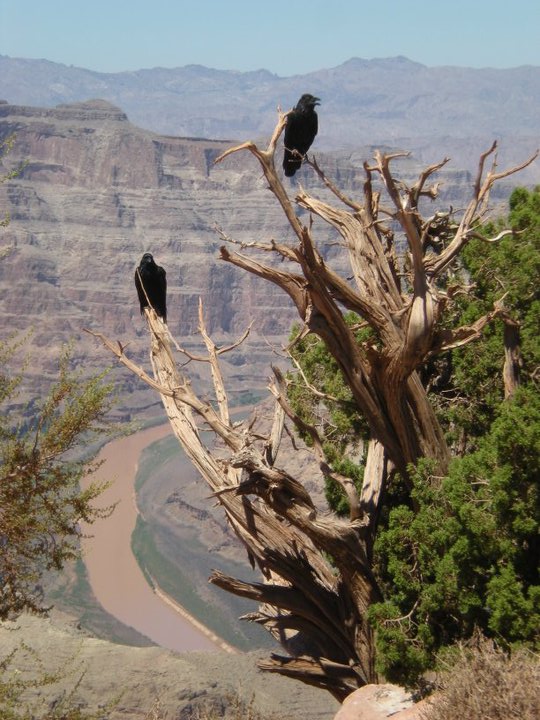 We stopped in Mitchell, SD at the Corn Palace, the famous Wall Drug (there are so many annoying signs that say stop at Wall Drug, then you get there and it's just like a CVS, LOL!), Sturgis, SD (we were coincidentally there during the huge yearly motorcycle rally, we were shocked we found a hotel that night!) Mount Rushmore, Devils Tower in Wyoming, Park City, UT (where the Sundance Film Festival is held yearly and my favorite stop along our drive), Vegas and then we took a tour bus to the Skywalk at the Grand Canyon and along the way saw Hoover Dam.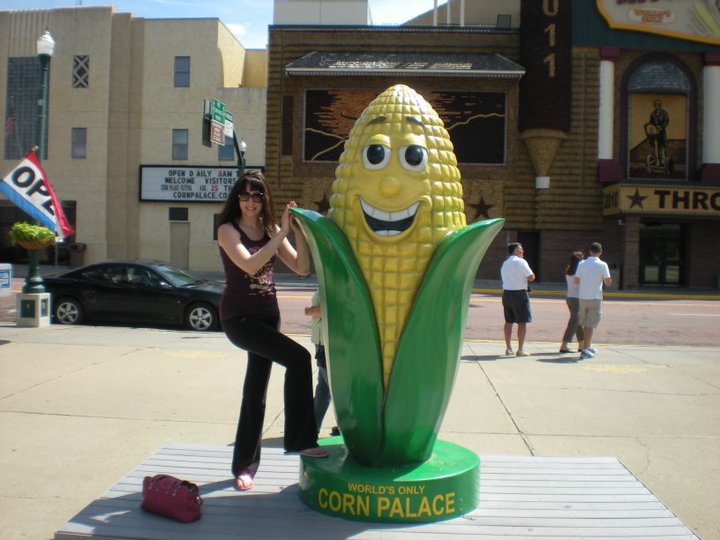 Don't stress or panic, be happy and live in the moment. It's a big move with a lot of big changes, but keep calm and take in every moment. Overall my moving experience was a memorable one and I still think back with smiles. 🙂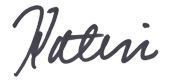 Photo Credit: Senior Motif, Food Spotting, Readsh 101