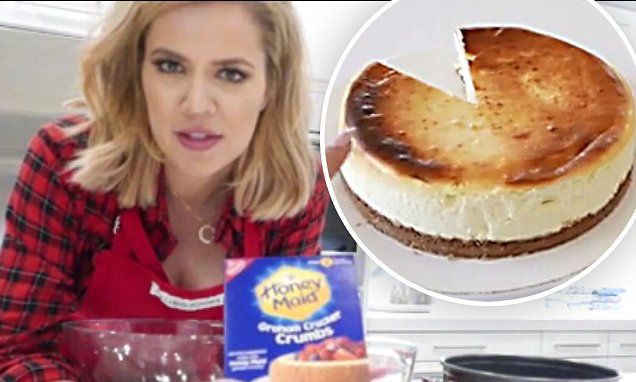 As I stated in another post, baking is more of my passion than cooking, so I decided to try and make Khloé Kardashian's Bomb Cheesecake for my company's potluck!
In her recipe, she likes to use melted caramels for the topping. I am more of a fruit lover, so I decided to make fresh strawberry sauce for the topping instead. I also added fresh strawberries on top of the cheesecake itself for more of a presentation look.
This would also make a great dessert for your upcoming 4th of July get together this weekend!
Serves 8
Ingredients: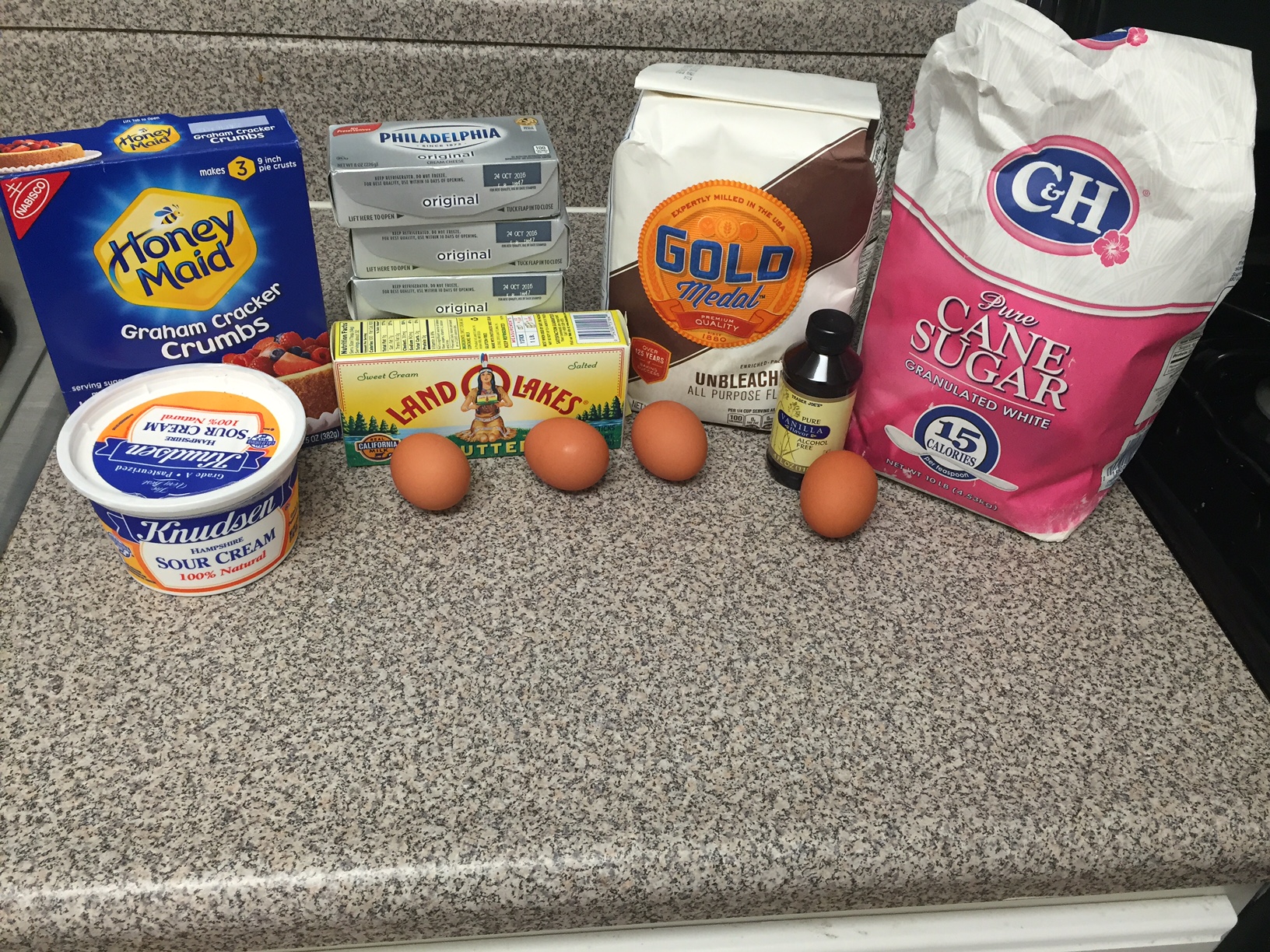 Cheesecake Crust
1-2 cups Nabisco Graham Cracker Crumbs
3 Tablespoons sugar
5 Tablespoons butter, melted
Cheesecake Filling
5 packages (8 oz. each) Philadelphia Cream Cheese, softened
1 cup sugar
3 Tablespoons flour
1 Tablespoon vanilla extract
1 cup Knudsen sour cream
4 eggs
Strawberry Sauce
1 to 1 1/4 cups halved fresh strawberries
1/4 cup sugar
1 lime, zested
Instructions:
Cheesecake Crust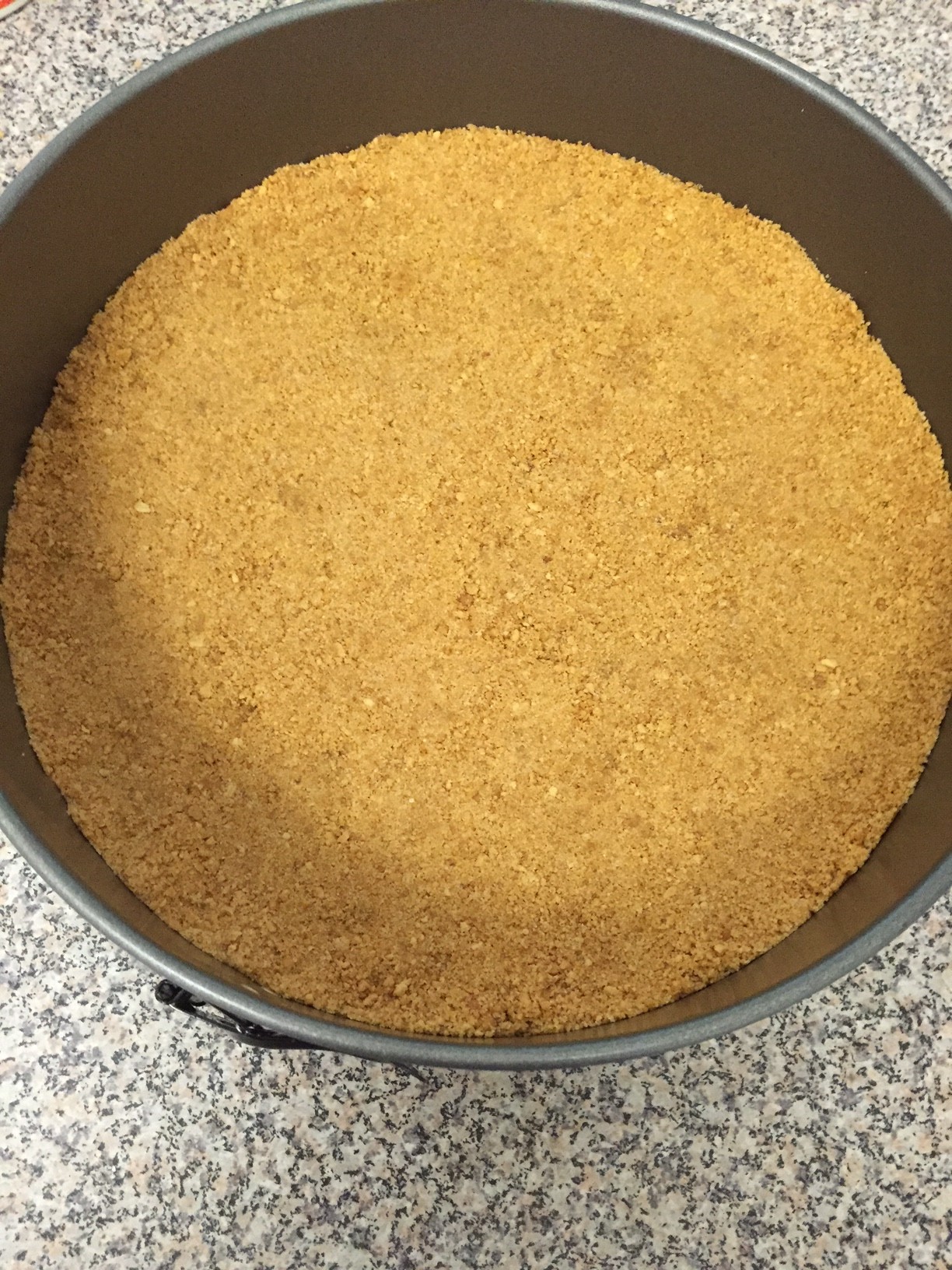 1.  Preheat oven to 325F (you're also going to leave it at this temperature for the filling part).
2. Combine Nabisco Graham Crackers, sugar and melted butter in a large bowl. Stir until mixed well.
3. Pour mixture into a 9-inch springform pan. Pat down evenly throughout the pan with a fork.
4. Bake for 10 minutes. Remove from oven and cool.
Cheesecake Filling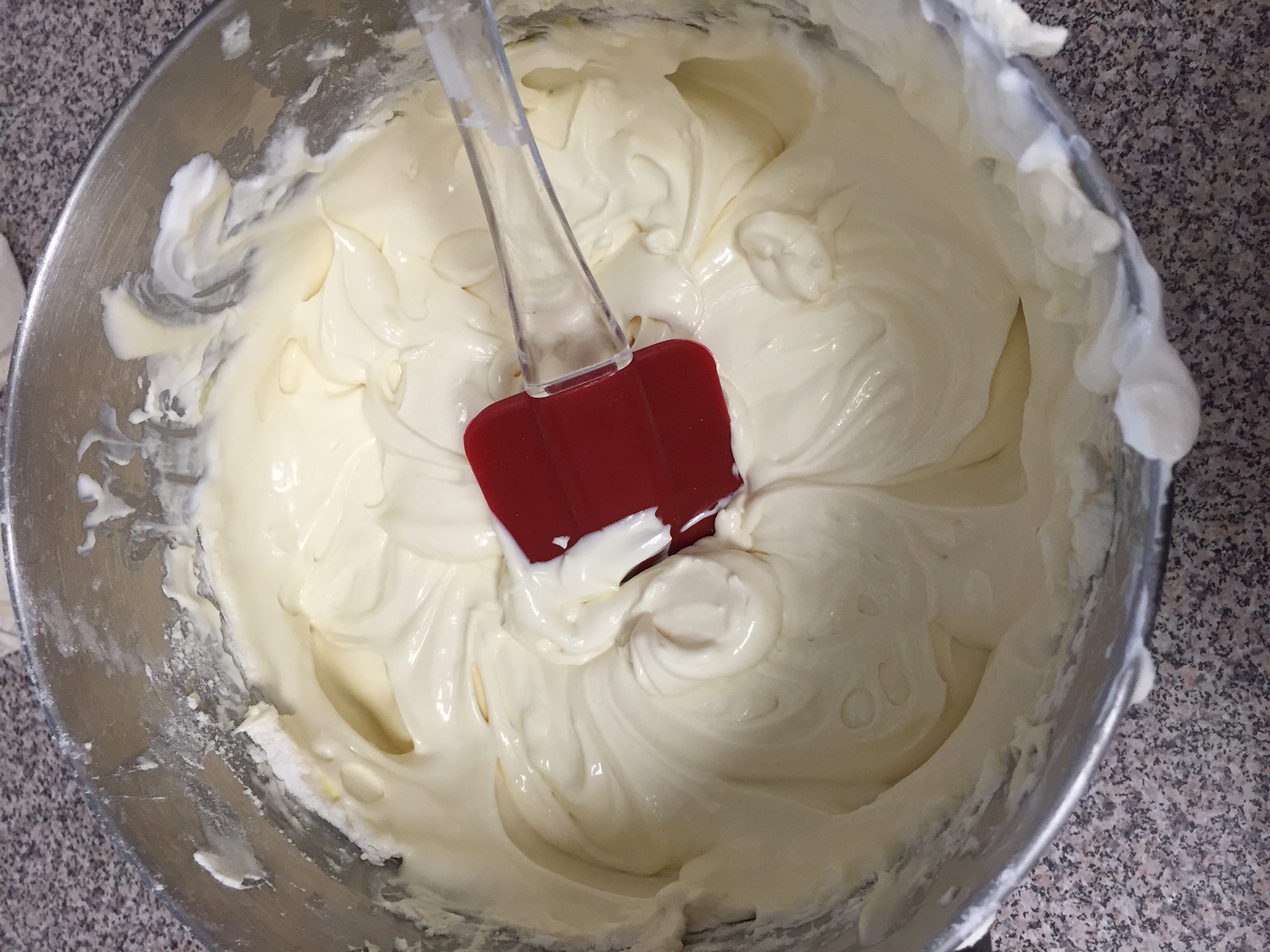 1. Combine cream cheese, sugar, vanilla extract, sour cream and blend. Add eggs one at a time and blend until smooth. Add flour and blend again.
2. Pour mixture over cooled graham cracker crust, evenly.
3. Assemble tin foil around the springform pan. Place pan on a tray filled with about 1 inch of water. A water bath is suppose to reduce cracking in a cheesecake.
3. Bake for 1 hour and 5 minutes. Cool for 1 hour with the oven door cracked open.
4. Refrigerate for 4 hours. Remove from springform pan.
Strawberry Sauce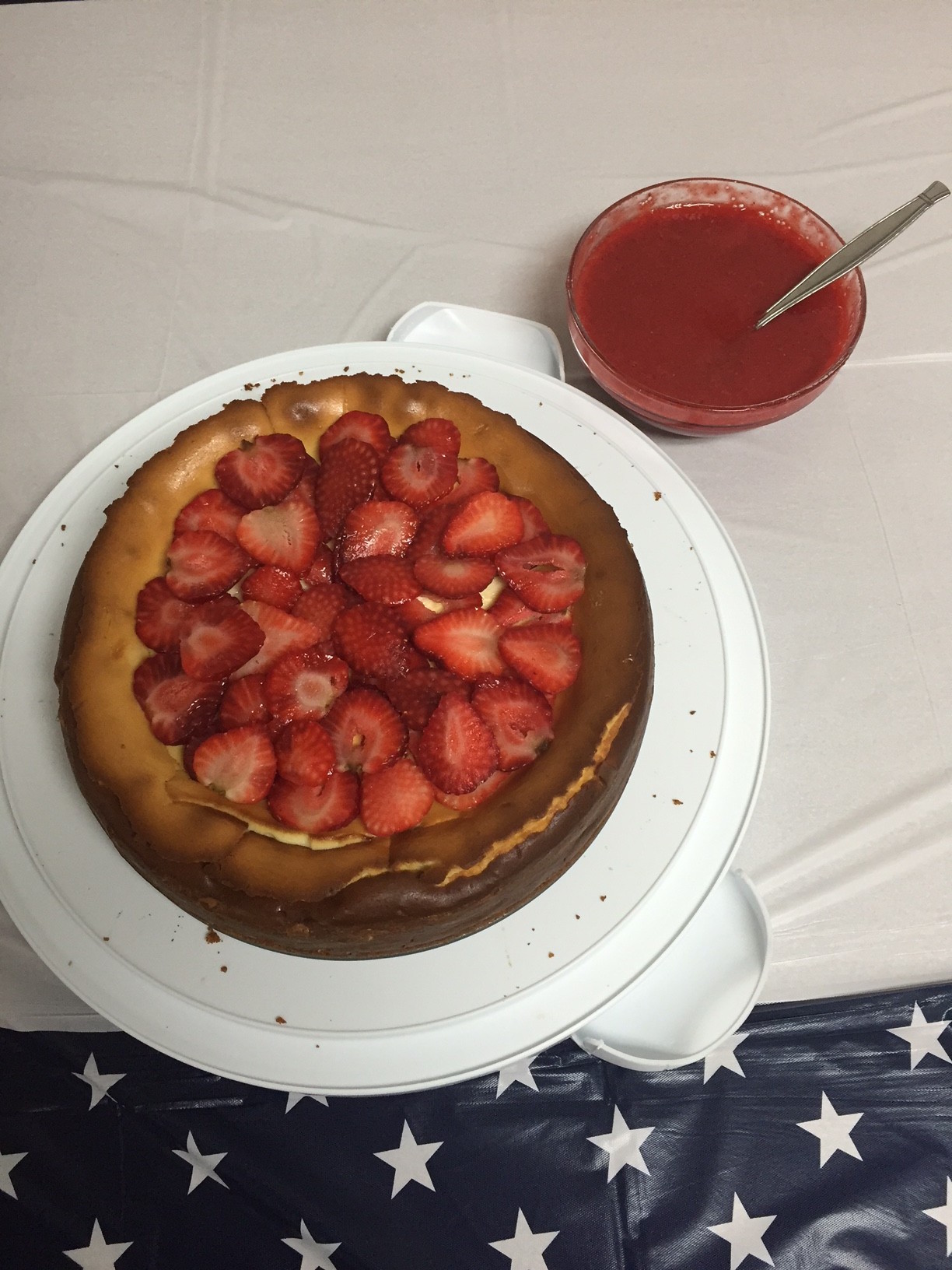 1. Process the strawberries, sugar and lime zest in a food processor or blender until smooth. Chill for at least 1 hour before serving (the sauce is best served cold from the refrigerator).
Comments: The cheesecake tasted so good and I got many comments from dessert lovers at the potluck how rich and creamy it tasted. The strawberry sauce was also a nice kick and everyone loved that it was homemade!
So some lessons I learned: the steam from the water bath was suppose to prevent cracking/sinking in the cheesecake but it did anyway. I later read that it also could've been because there was too much air in the batter or that the cream cheese might not had been warm enough (it was still slightly cool, so it could've been a contributing factor). It's another reason why I added extra strawberries to "cover up" the cracks.
As for the strawberry sauce, I actually ended up not zesting the lime but squeezing the juice into the blender. I decided I didn't have enough patience to "zest." It still tasted very good!
Rating: 10/10
Total times I swore: 5
Enjoy! 🙂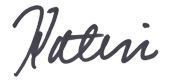 Photo Credit: Pinterest