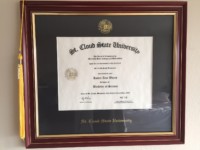 I believe it's incredibly important to keep enhancing your education and be one step ahead of the game! Not only does this make you more marketable, but well-rounded in your field of expertise.
I have a bachelor's degree in Journalism and I also have certificates in Graphic Design and Social Media/Marketing. I will never stop learning and expanding my knowledge to teach others.
Here are some great ways to keep expanding your education:
Tuition Reimbursement Program. If your company offers to pay for your education, jump at the opportunity!
With my new job offering to pay for a Master's program, I am hoping to obtain my Master's degree in Strategic Communication through American University's online program. Not only will these help me become a better communicator and leader but I can also use it to teach at the college level if I choose to do so.
Workforce Advanced Training. If your job offers any kind of advancement classes, it shows that they care to keep their employees knowledgable and on staff! I took full advantage of these classes when I was at my last job, taking a day long class for a correspondence writing course and another for business communication. The principles I learned really helped when I applied them at work!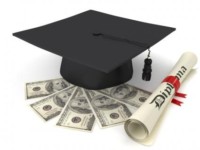 Continuing Education. When my traffic information provider employer went out of business, they offered me $2,000 to take classes in the area of my choice, upon approval of course. I decided to go attend UC – Irvine's online Social Media Program. It has definitely helped me in the areas of SEO, branding, analytics, storytelling and much more for my future employers and my blog!
In 2012 I also took a 1 day class at UCLA called "Securing Celebrities for PR & Marketing, Spokespersons and Events." The instructor, Rita Tateel, president of The Celebrity Source, is so knowledgable about getting the celebrity to say "yes" to appearing at an event and negotiating.
Tip: When choosing whether to attend a class in person or online, choose the option that best fits your needs. The nice thing about online learning is you can set your own pace and even attend a university or college that is outside of your area! If this is the route you choose, Google the name of the type of online program you wish to pursue and see which colleges or universities are the most reputable within the first few pages. I personally like choosing a program that is for credit versus Continuing Education units.
Read a book. Reading a book is another great way to set your own pace and develop your skills. The latest book I am reading is "Born to Blog: Building Your Blog for Personal and Business Success One Post at a Time" by Mark Schaefer and Stanford Smith. I am learning so much about how to keep my blog successful and write better posts for you guys!
Volunteer. I talked more about the importance of volunteering in another post, but it can also enhance your skill set while giving back to the community!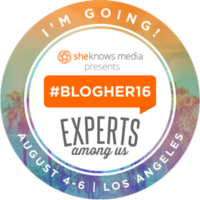 Attend a seminar or conference. It's always important to keep up with the industry! In the past, I have also attended conferences for Social Media Week – Los Angeles, the Society of Professional Journalists and the Public Relations Society of America – Los Angeles.
With my blog, I am attending the BlogHer Conference in Los Angeles this August to learn more about blogging trends and of course, networking! I can't wait to share with you all about what I will learn and connect with other bloggers!
Knowledge is power!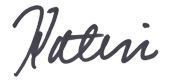 Photo Credit: BlogHer, Global Gurus, Frostburg State University