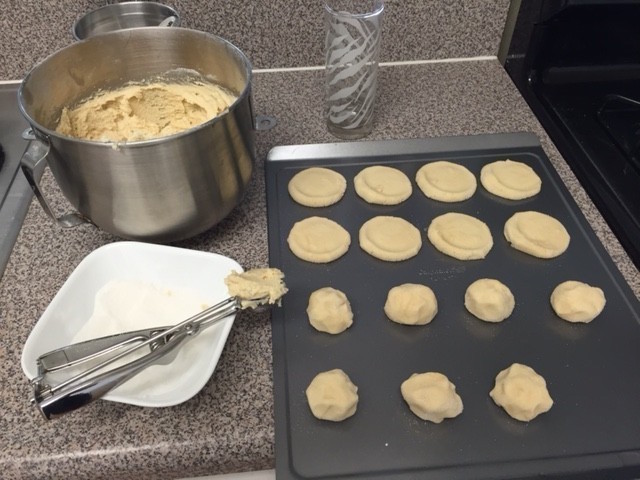 I cannot cook worth a damn but I can bake very well. I used to have a guy friend tell me that cooking is more of an art and baking is more of a science – I couldn't agree more! There are some tricks I taught myself along the way, however, to make the cookies taste and last longer.
I don't do New Year's resolutions but instead I make goals for myself. This year my goals were to launch my blog (check), reorganize/decorate my apartment (check) and get back into baking again. I love it so much but I have neglected doing it due to my hectic schedule these past few years! So I'm making it more of a priority this year.
This sugar cookie recipe below was created by my Auntie Donna (RIP) when I was a year old. If I recall, this was the first type of cookie dough that I tried as a kid, so she decided to name the recipe after me.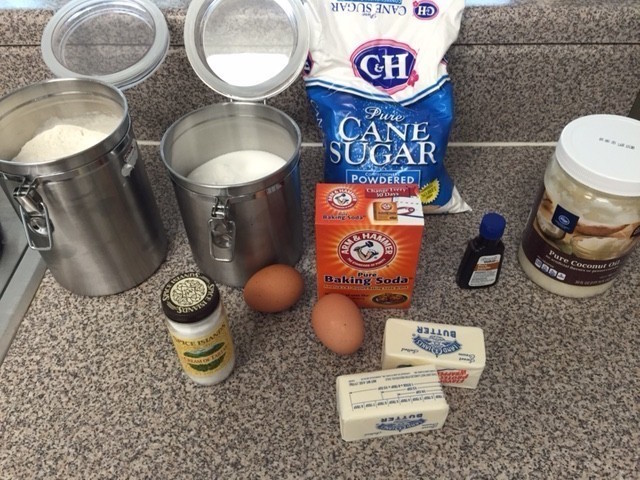 The nice and unique thing about this recipe is with most sugar cookie dough you have to chill it overnight. This doesn't require that at all! These cookies are great for parties or even around the holidays!
Ingredients: 
1 cup powdered sugar
1 cup white sugar
1 cup butter
1 cup vegetable oil or coconut oil
2 eggs
1 Tablespoon vanilla extract
4 1/4 cups sifted flour
1 teaspoon Cream of Tartar
1 teaspoon baking soda
Directions:
Mix powdered sugar, white sugar, butter and vegetable oil or coconut oil together. Add 2 beaten eggs and vanilla extract.
Add baking soda and Cream of Tartar to flour mixture. Mix thoroughly and add to wet mixture.
Roll dough into one inch balls, dip into sugar and press down with a glass on the baking tray.
Bake at 350F for 8 – 10 minutes. Remove from baking tray and place on cooling rack. Makes 6 dozen.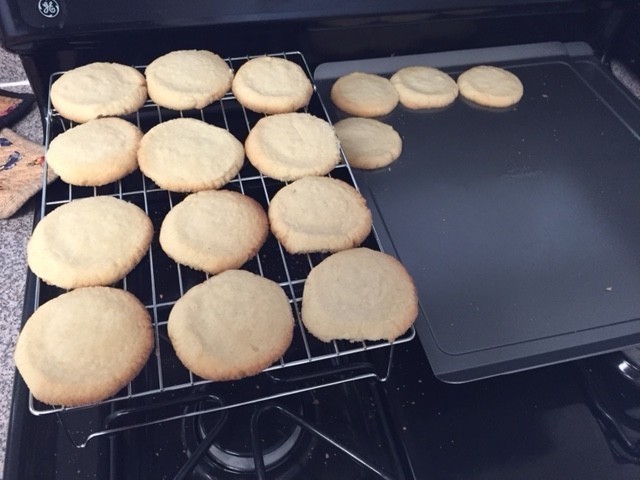 You can have them plain with a large glass of milk (my preference) or decorate them with frosting if you desire. Make sure you tightly seal the cookies in a container or on a plate with saran wrap over it so they stay moist!
Enjoy! 🙂