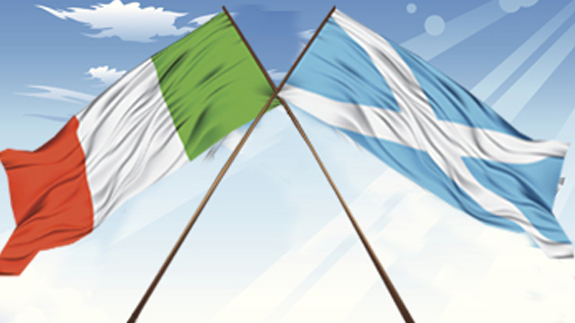 This past year I decided to book my first international trip to Europe and I was trying to figure out which destination to visit first. I've always wanted to visit Ireland, do a London/Paris trip, tour all over Italy, see Greece and visit Poland, Austria and Switzerland. I decided on Ireland because I always wanted to go for St. Patrick's Day, plus I got the ticket for $850 round trip (a steal!). I also threw in a 3-day trip to Edinburgh, Scotland so that I could explore another country. That flight was only $33 round trip from Dublin!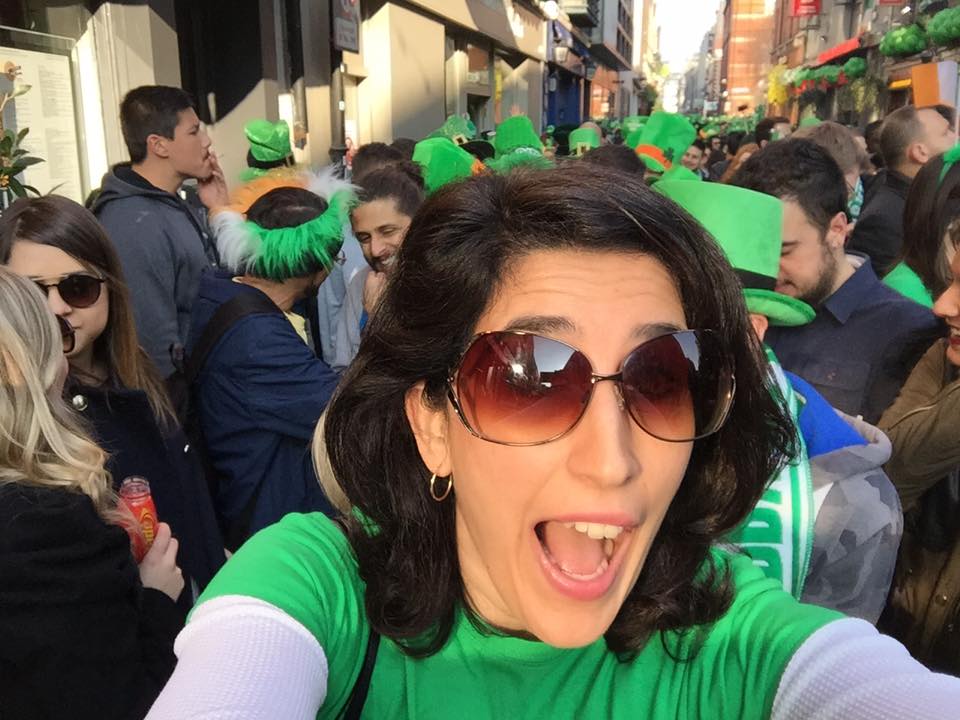 Traveling internationally was a huge life changing experience for me and I highly recommend it for anybody. Taking in a different culture is amazing; you become well-rounded, evolve and feel a sense of peace and happiness.
But the main reason I really wanted to go on this trip was because I wanted to get my free-spirit back, which I guess would also tie into my happiness. When I booked the trip back in August, I was on a free-spirit high, doing my thing, not having a care in the world.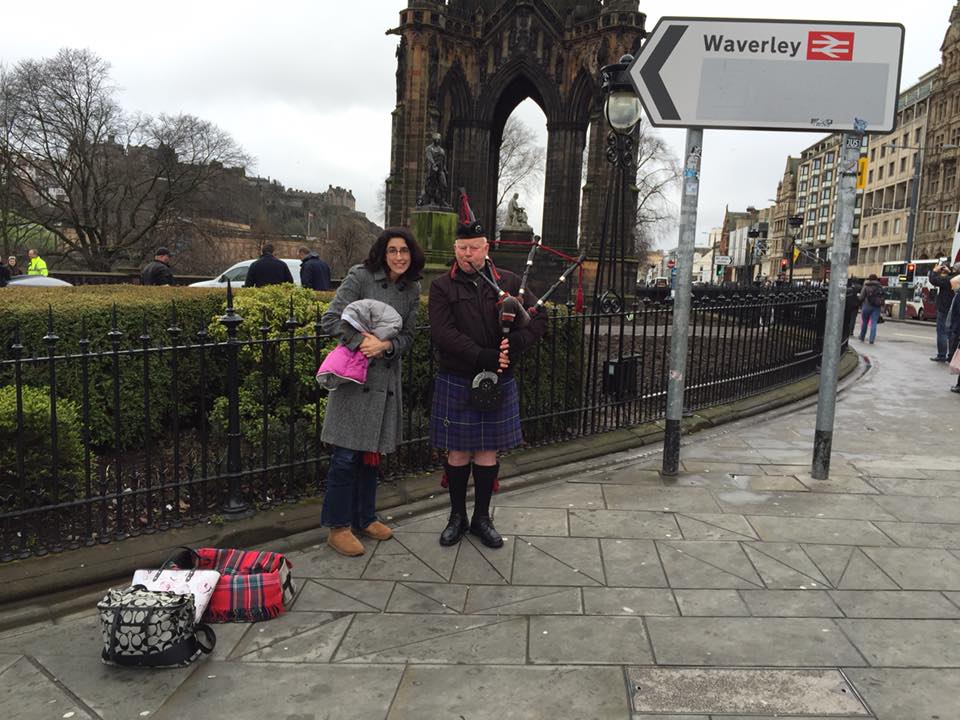 After going through some trials and tribulations, when the New Year came, I was determined to get back on track, push forward and have a fun, enjoyable time on my trip.
Everyone in Dublin and Edinburgh was so helpful, chatty and friendly. Americans are so complex compared to Europeans! Dublin reminded me of a mini NYC and Edinburgh a mini San Francisco.
For those of you wanting to travel to Ireland and Scotland, here was my experience between March 11 – 19 – and I would like to point out that I got very lucky, literally: it never rained once! But it was cold (40s), so I always had my coat on.
March 11 (Day 1): I got into Dublin at 8am via Aer Lingus out of JFK Airport in NYC and had to go through Immigration for the first time.
"Tell me, do you make mistakes often?" the Customs man asked.
"No, why?" I said.
"Because technically you are unlawfully here and I can turn you away. You forgot to sign your passport," he said with a smile as he showed me.
Oy! He let me sign it, asked me questions about why I was in Dublin and off I went. I got myself some Euro cash from the ATM and took a cab straight to my Air BnB place. I slept in from 9am – 1pm and then got up to take a shower. The showers in Europe are turned on and off with a box either outside or inside the shower.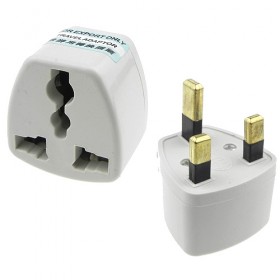 When it came to drying my hair, I blew out my American hairdryer with an adapter and converter on low. This was bizarre to me as the guy at Best Buy assured me that it would not happen. I ended up returning it when I got back to the states.
Since I didn't have a car, I had to figure out this whole public transportation system. Luckily my Air BnB host, Oonagh, was very helpful. She walked me to the bus stop and explained what routes to take to and from the city. So the bus comes and guess what? I had no Euro coins for the 2.70 ride! We had to walk to this place called a Hatch so I could exchange some of my Euro bills for coins. As I was taking a picture of the Hatch I almost got hit by a car because I forgot that they drive on the wrong side of the road.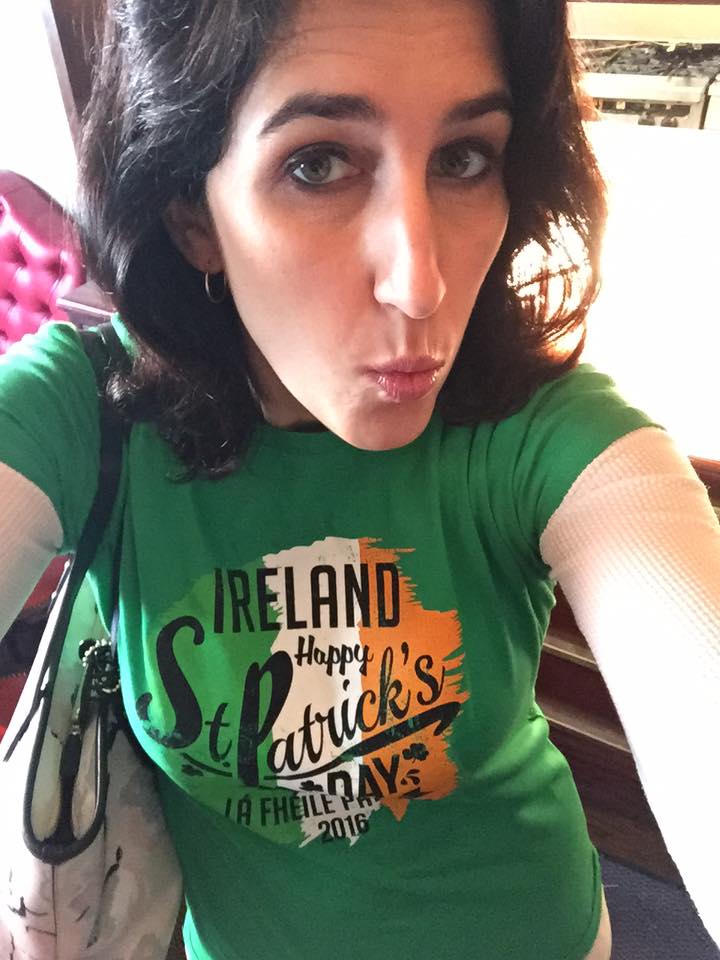 In town, I purchased myself a Leap Card, which deducts money every time you use the bus. I also went down O'Connell Street to this pharmacy called Boots to buy myself a UK friendly hair straightener and hair dryer. I also went to Carroll's Irish Gifts – I swear that place is running the city, they were everywhere and had a great selection of gifts and souvenirs! It's also where I bought my St. Patrick's Day t-shirt to wear.
That night I went to a restaurant called The Woollen Mills and had myself some Irish beer and salmon. It was so good! I then returned back to my place, got off two bus stops too early and ended up walking further to the home.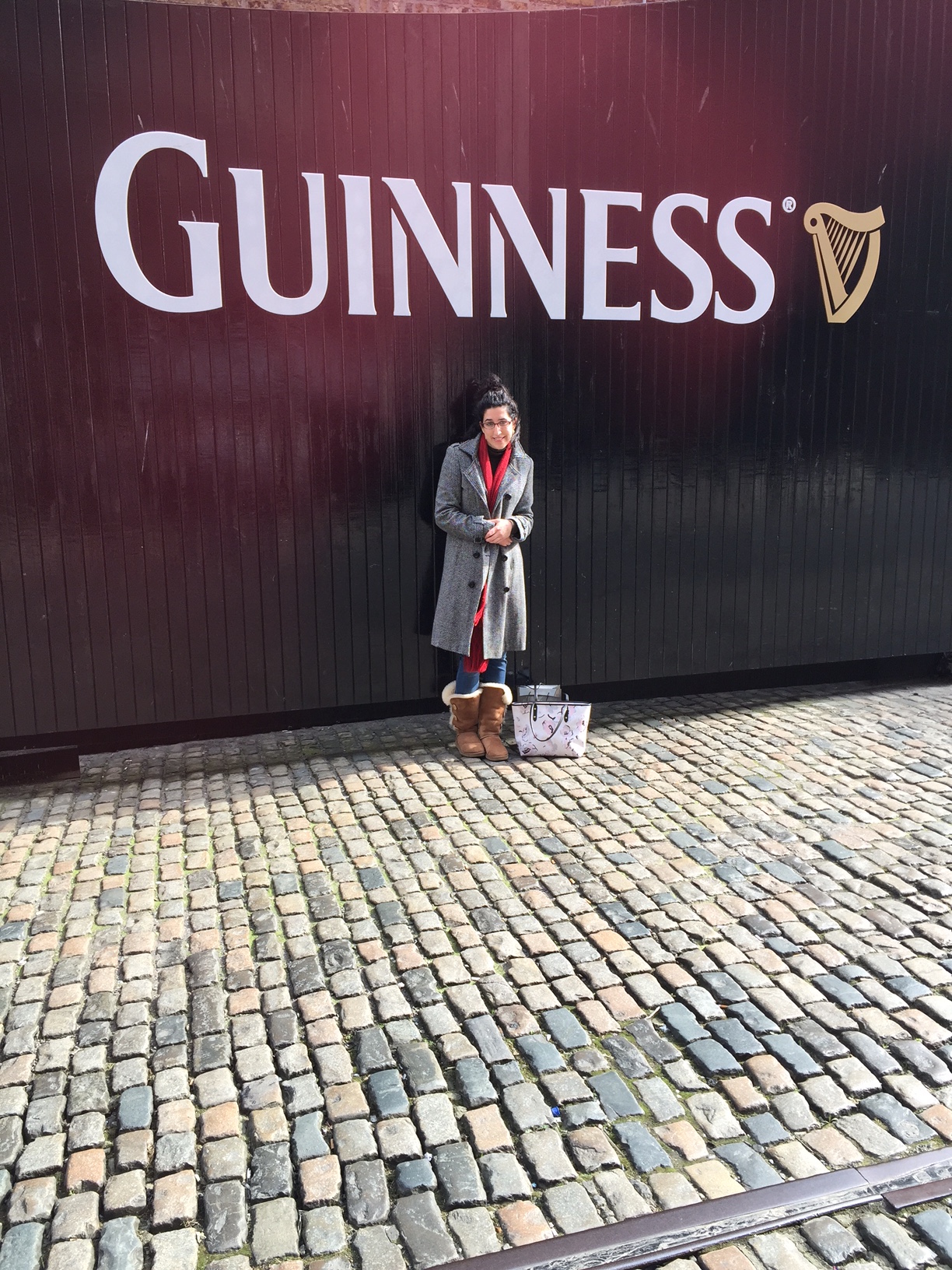 March 12 and 13 (Day 2 and 3): I spent my days touring all of Dublin and the hot spots. There were a lot but I will mention my favorites. I took the City Sightseeing Hop On, Hop Off Tour Bus. I started off at the Guinness Storehouse and took a tour.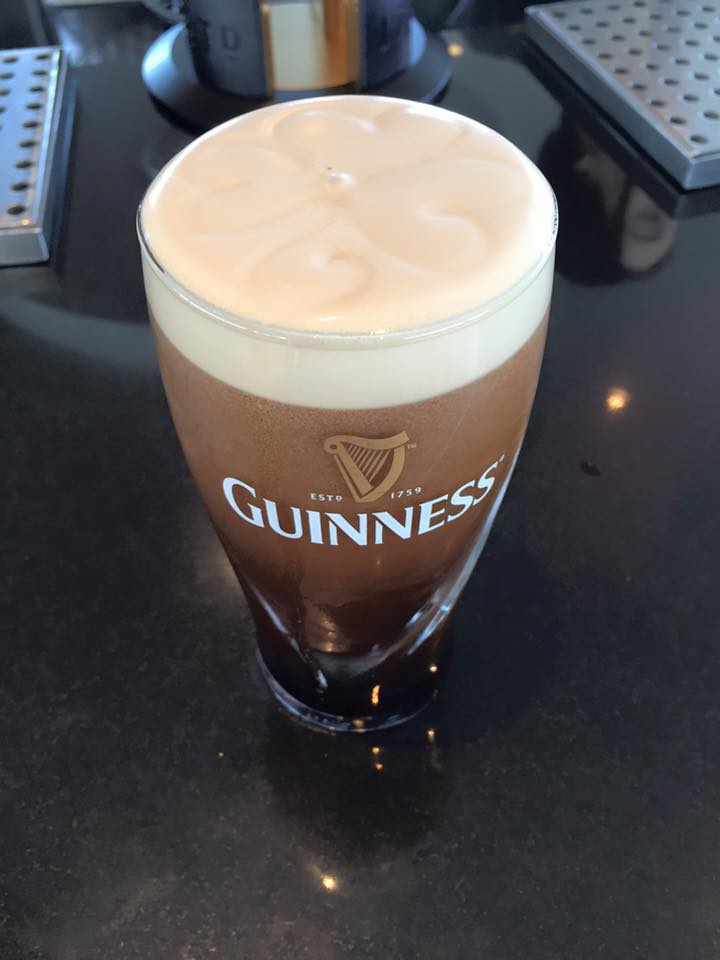 I used to work for Diageo, which is the world's largest wine, beer and spirits distributor and Guinness is part of that family, so I was anxious to see the brewery! It was seven levels that explains the beer making process, history and you receive a glass of Guinness at Gravity Bar (floor 7), which also oversees all of Dublin. It was gorgeous! The beer pourer also made a shamrock onto the foam. I also bought myself a shirt, magnets and an exclusive glass from the Storehouse.
I also toured the Jameson Distillery. At the very end you sample an American, Scottish and Jameson whiskey to contrast the three (Jack, Johnnie and Jameson). Jameson was by far my favorite because I love vanilla undertones! The bartender then gave me a choice of Jameson and Ginger Ale or Jameson straight in a full glass. I did the Jameson and Ginger.
I think my favorite stop was St. Stephen's Green Park. It reminded me of a mini NYC Central Park. There were so many fountains, architecture and statues but the best part was being 1 foot away from these huge swans! They weren't afraid of humans at all and loved having their picture taken!
I then went to St. Patrick's Cathedral and did Mass. It was amazing. The choir sang for 20 minutes and the readings were beautiful. The architecture was amazing!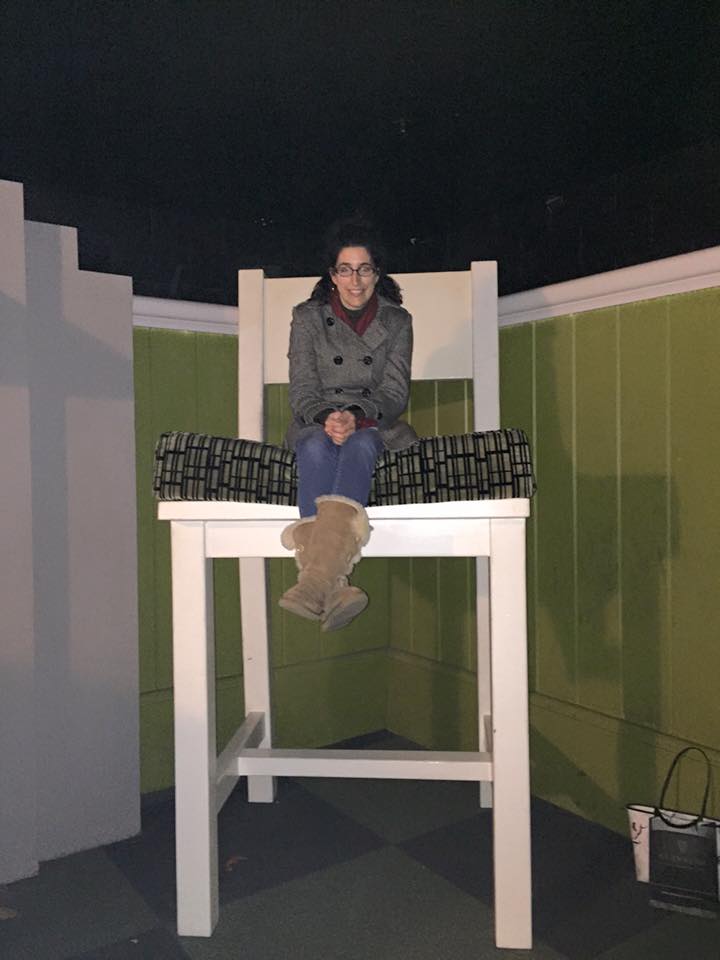 Something funny and interesting was touring the National Leprechaun Museum, where folklore and mythology is explained. I got to sit in furniture that was about 15 feet high, I had to have a tourist boost me up! I also got to hear some leprechaun stories from the tour guide and sit in a "forest." It was silly and fun to experience.
I ate at the oldest pub in Dublin, The Brazen Head, and had myself a beer and fish 'n' chips. I think the best part about Dublin wasn't the beer, it was the coffee, it was to die for! It's so rich and tasty. My favorite was at a place called Mochaland Cafe.
Two places that are popular but I never got to are Dublin Castle and Kilmainham Gaol, a jail where people used to be hung and executed. There is also the Dublin Zoo that I didn't get to see. There are so many great spots it was hard to fit them all in!
March 14 (Day 4): I hopped on a Ryan Air plane to Edinburgh to do a power tour of the city and to also see the Highlands. In America, the airport monitors tell you immediately where your gate is and where to wait. The airports in Europe make you wait about 30 minutes before departure…"will be displayed at such and such time" is what they say. There are little waiting areas near the monitors that allow you to keep track.
Once I knew my gate, I walked about 15 minutes to it and realized I didn't have my passport on me. I panicked, then realized that the damn Ryan Air check-in guy never handed it back to me! I bolted back to the ticket counter and met the man.
"Oh yes ma'am, you left it here," he said.
"You inconvenienced me and never handed it back! Why didn't you come after me instead of just hanging onto it?!" I demanded. My American feistiness was coming out.
"I knew you would be back for it," he said with a smile.
Really dude?!
Once in Edinburgh, I didn't have enough time to figure out the whole bus route/where to purchase a bus card if they did have one, so I used cabs the whole time. Because Edinburgh is part of the UK, they have the pound currency and I had to get some cash from the ATM upon my arrival. I took a photo of a bagpiper playing in the streets, those red telephone booths I have always seen in movies, got myself a souvenir teddy bear bagpiper and took a photo of St. Giles Cathedral and the Heart of Midlothian.
I then went to a hot attraction called the The Scotch Whiskey Experience, where you take a barrel ride through the building and a video ghost guide from the past explains how scotch is made. I then went into a tasting room where the tour lady explained the different types of scotch to try from the different regions of Scotland. You could only choose 1 out of the 5 to try. The Highlands was my favorite because once again, I love those vanilla undertones, plus it was very smooth. I then went into a room where a man had collected more than 3,400 different scotch bottles from all over the world over 35 years. Diageo bought the collection from the man and The Scotch Whiskey Experience hosts it.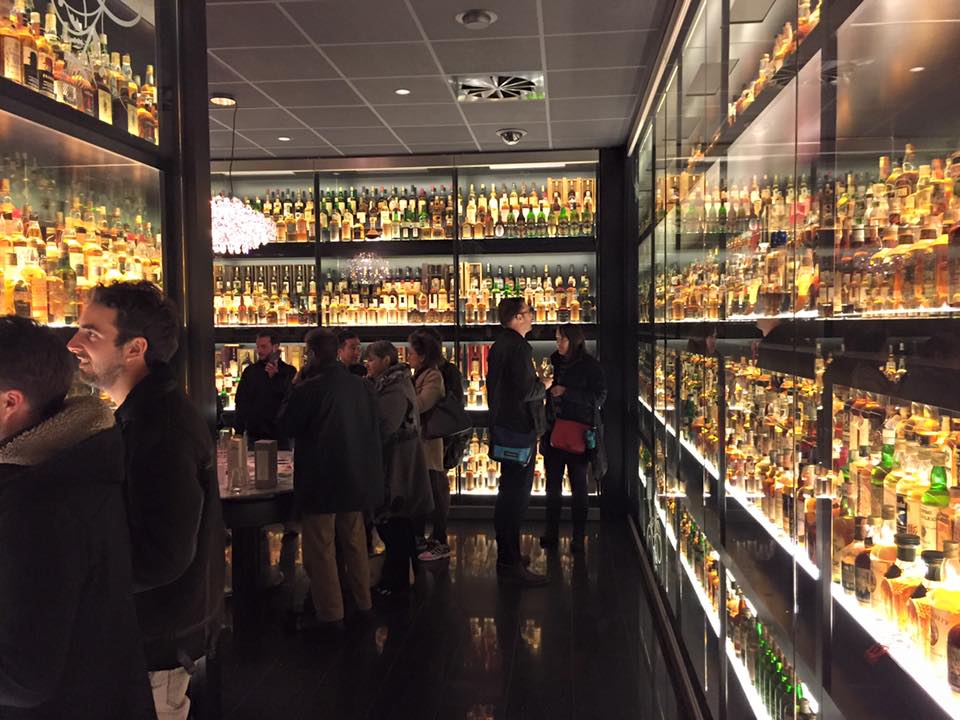 Because I had the Gold Tour Pass, I was able to try 4 other whiskies, ranging from citrus and smokey to vanilla and fruity. By the time I was done, I was tipsy. I went and got a coffee and muffin from a nearby cafe and later went to a 500-year-old and haunted pub in the city, The White Heart Inn. I had a cider beer and a sandwich but I couldn't even finish it because I was faded, big time. I took a cab back to my Air BnB place and crashed.
March 15 (Day 5): I am now officially hungover and I had to be downtown by 7:45 a.m. so that I could catch my tour bus for the 12 hour Highlands tour. There ended up being 4 of us on the bus. For the first hour as the guide brought us to our breakfast spot, I was in the back laying down because my stomach was so queasy!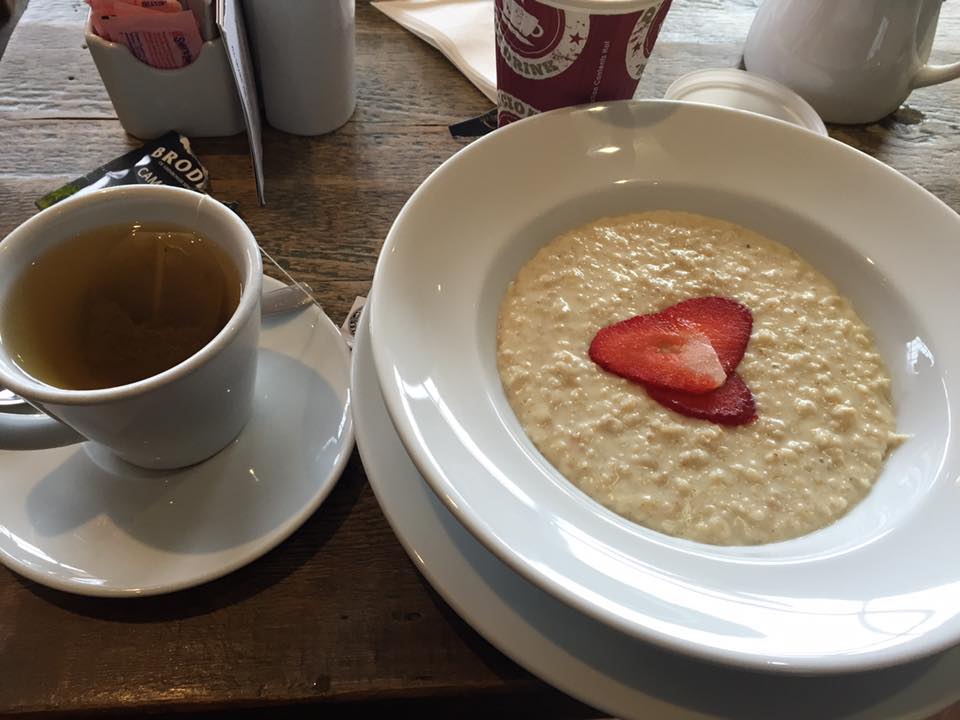 We went to a place that had a whiskey distillery with a cafe attached to it. I could've taken the 5 minute tour of it, but the smell of whiskey did not seem appealing to me at that point, so I skipped it. I ended up having some chamomile tea and porridge for my stomach, which helped almost immediately! I fell in love with porridge when I was over there, I like it much better than oatmeal! I think it's because of the thick, creamy flavor.
While I was at the cafe I met a little boy who asked where I was from. I told him I was from America and that I lived in the Los Angeles area. He was with his parents visiting from England.
"You wanna see something neat?" I asked. I pulled out a $1 bill and his eyes lit up.
"That's so cool!" he said.
"You want it?" I asked back.
He was so thrilled to have an American bill and he gave me back a pound coin in return. My tour group friends jokingly told me I got ripped off, because the U.S. dollar is worth more than the pound, so technically I got 40 cents back!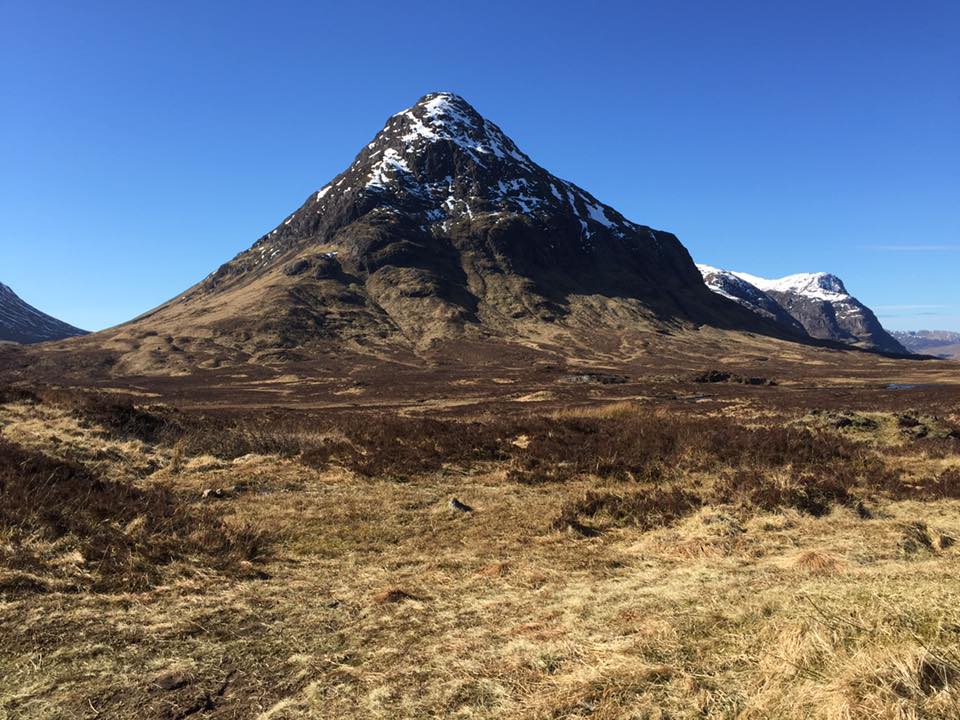 We saw many cool mountains such as Glen Coe, Ben Nevis and Fort Williams. A lot of Hollywood films have been made in the area, such as "Braveheart" and some scenes from "Harry Potter." I even saw the castle where "Monty Python's The Holy Grail" was filmed, but the bus went by too fast for me to snap a photo of it. Same goes for the castle where Queen Elizabeth stays during her vacation trips.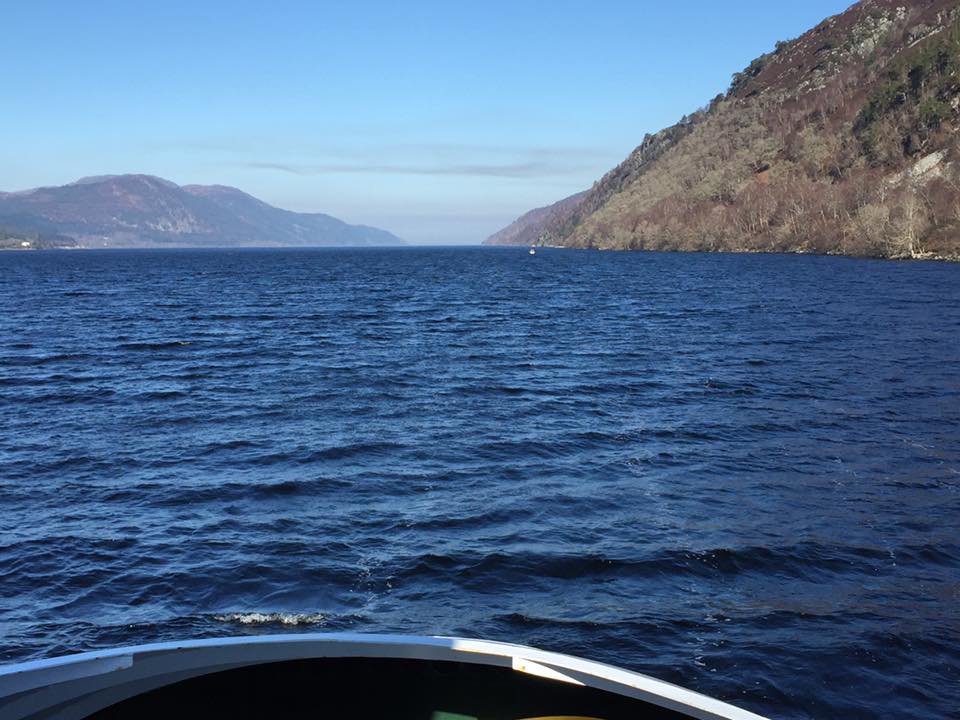 The best part of the trip was going to Loch Ness. I had this pathetic, in denial goal of finding Nessie the Loch Ness monster. I went to the upper deck of the boat and as soon as it got moving, the cold air stung, practically frostbite, something I haven't experienced since living in Minneapolis.
I got my photos and went downstairs. A monitor above showed what Loch Ness would look like if it were empty as we moved. No sign of Nessie. 🙁
The tour guide below then showed us a neat trick. On the windows, the guides had put on a black sticker of the Loch Ness monster. If you got close enough to it and moved the video function on your phone from left to right, it looked like Nessie was "swimming." I did that and felt much better.
I got back to Edinburgh at 8 p.m. and went back to bed. I had a flight to catch the next day back to Dublin.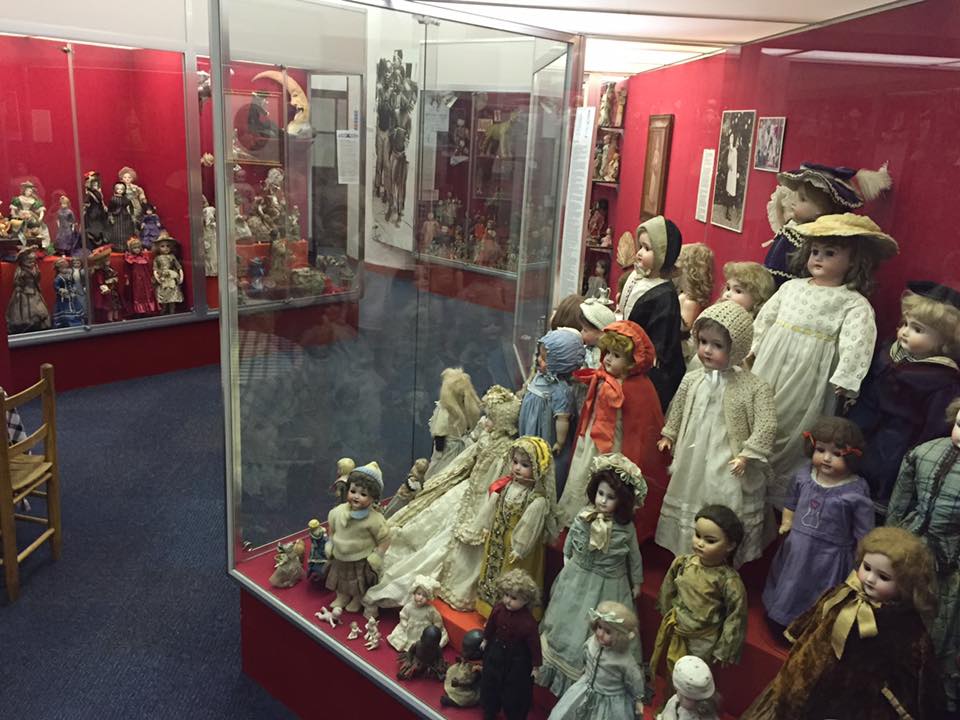 March 16 (Day 6): My flight was at 2 p.m. and I had to do a final "power walk" around Edinburgh. I started at the Museum of Childhood and saw a bunch of great toys dating back to the 18th century. I love porcelain dolls and there was a room full of them, so many eyes were looking at me!
I then went down the main street with the shops, Prince Street, and took some photos of statues, buildings and the National Monument of Scotland. I called a cab and flew back to Dublin.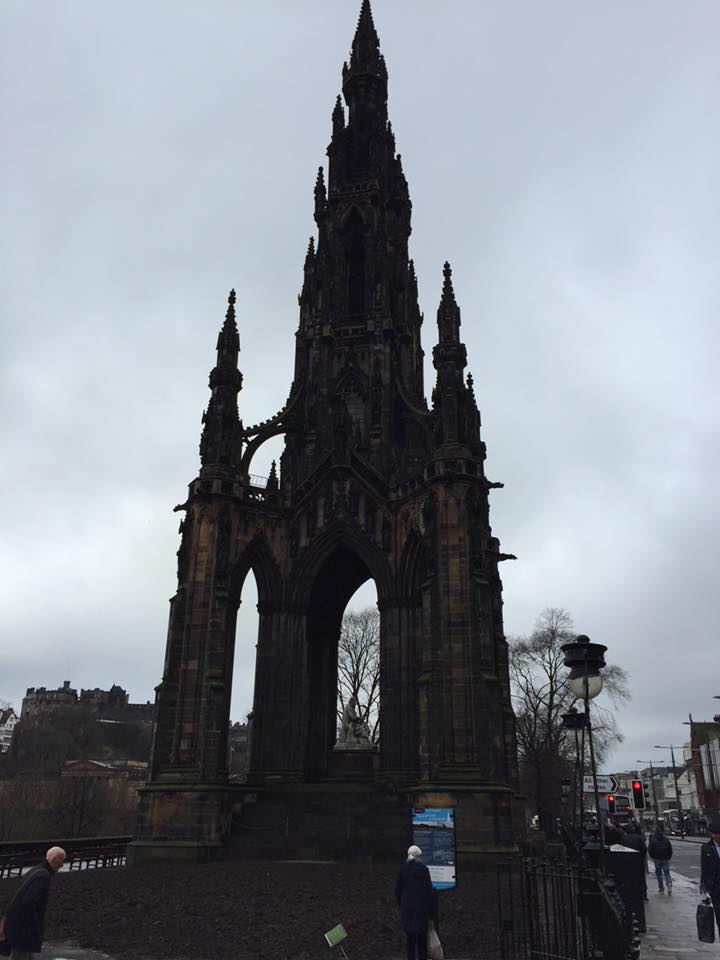 When I got back to Dublin that afternoon I took a nap and prepared myself for the next day, St. Paddy's. I just wanted to watch a movie, ordered Chinese food for delivery (I needed a break from pub food) and relaxed, since I knew the next day was going to be a bit crazy!
March 17 (Day 7): St. Paddy's in Dublin was quite the experience. Everyone has the day off and acts like a drunken fool, as they should on such a day! 🙂
I work up at 8 a.m., got my green shirt on and made my way downtown to met up with an old college friend, John, and the girl he was seeing, Marta, and their friend, Violet, at a bar. Originally, John had gotten a spot upstairs with a window to oversee the parade, but the waitress later told us that the spot was reserved for the owner of the bar, Frank, and his friends! We then had to scout out a new location.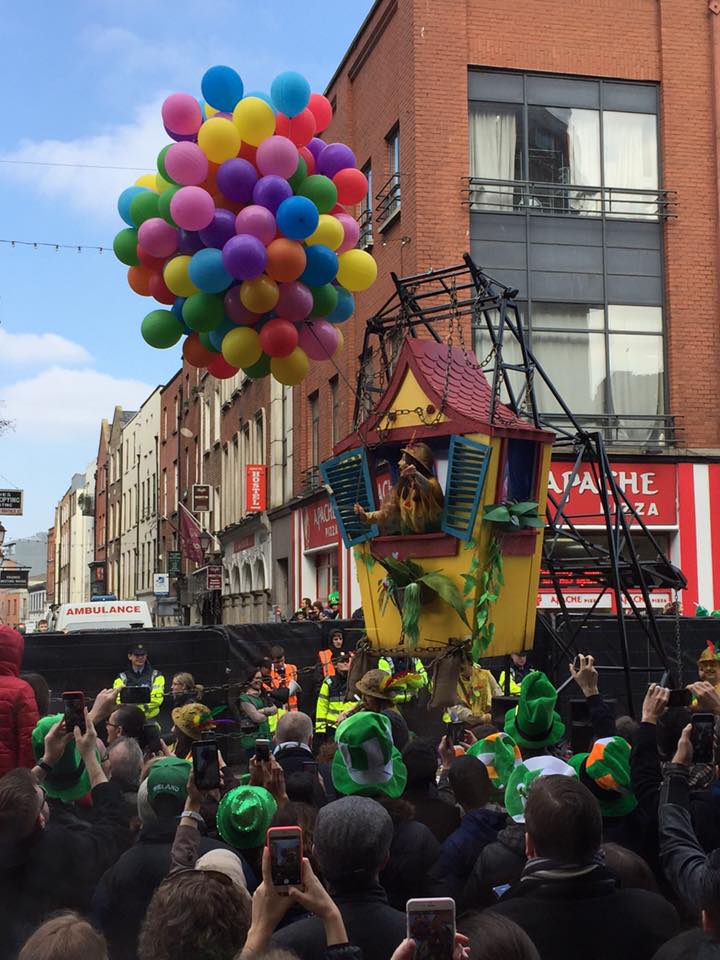 I spotted a couple seats at a cafe a few doors down and we grabbed it immediately. The parade didn't start until 1 hour later and lasted about an hour. There were so many bands, horses and crazy props! I think my favorite was the Up House. We then had to wait about 30 minutes for the crowd to clear so that we could make our way to a pub.
We ended up going to Bad Bob's Temple Bar and watched some live music of a guy rapping/singing while playing a guitar. It was so packed, it reminded me of college! I bought all of us beers and we found an empty section up another flight. I then ordered a Bailey's and we decided to try heading to Temple Bar, which is known for its art and photo galleries.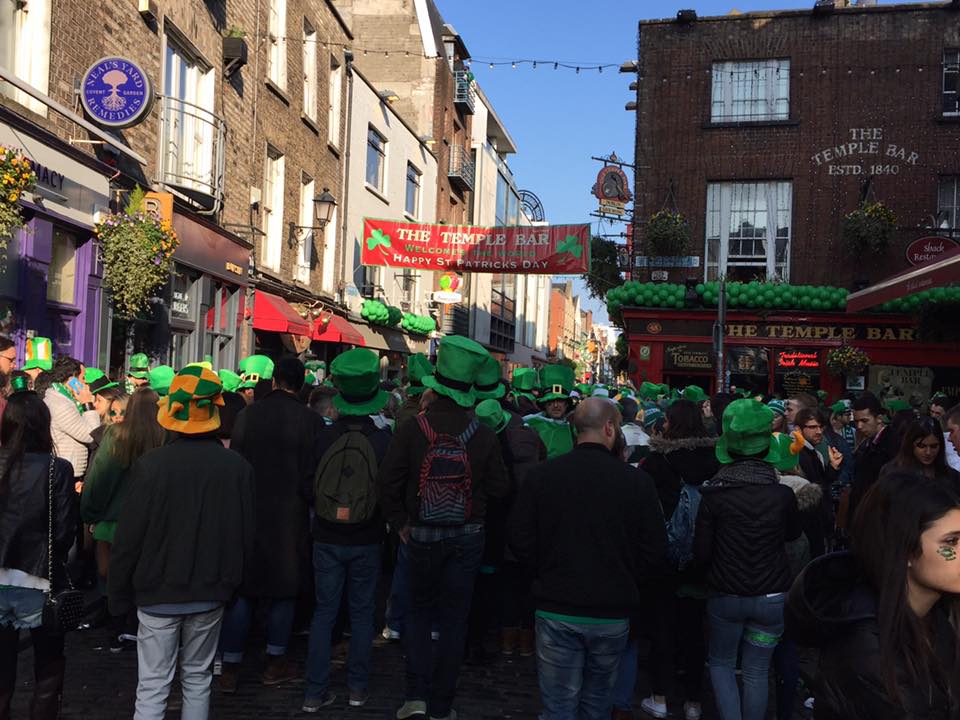 We got to the main street Temple Bar was on and it was chaos – fun, crazy chaos! There were so many drunk/dancing/singing people it was insane! Temple Bar was beyond packed so we decided to skip it and headed to Papa John's for some pizza. Something interesting I found was Papa John's has pizza meals that are served with chips (french fries for us Americans), I thought it was so bizarre!
Well we all had a problem after that: we all needed to pee…badly. The three of us split up to try and find somewhere to go that would let us in. I looked outside and at this point the street about a block before Temple Bar was barricaded off with a ton of Garda's (police). Somehow I made my way through Temple Bar to a line that lead down the stairs and around the corner to the restrooms.
"Everybody line up!" the security guards shouted.
We all marched downstairs, I felt like I was waiting for an execution!
Back outside, John and I found Marta, who was on the other side of the barrier near the front and we handed her some pizza to eat. In order to get to the other side, you had to take a long way around.
"Can we just jump over and not walk around? My friend is right here and we are leaving the area." I said to the Garda man.
"Go ahead ma'am," the Garda man said.
We went up a few blocks for another drink at The Chelsea Drugstore, which was a lot less crowded. I ordered another Bailey's with Chambord. We chatted a bit more and at quarter to 6 p.m., I decided to call it a night. I had to be up early the next day for a tour to the town of Cork and to kiss the Blarney Stone.
March 18 (Day 8): I was back downtown by 7:30 a.m. so that I could get on a Paddywagon tour bus to head to the town of Cork and visit Blarney Castle. And for the record, no, I was not hungover the next day…amazingly.
I ended up meeting Chris and Elena, two cousins who were from the LA area. We had a great time talking about our adventures through Europe and I even ended up going back to their hotel for some food and drinks when the tour was done.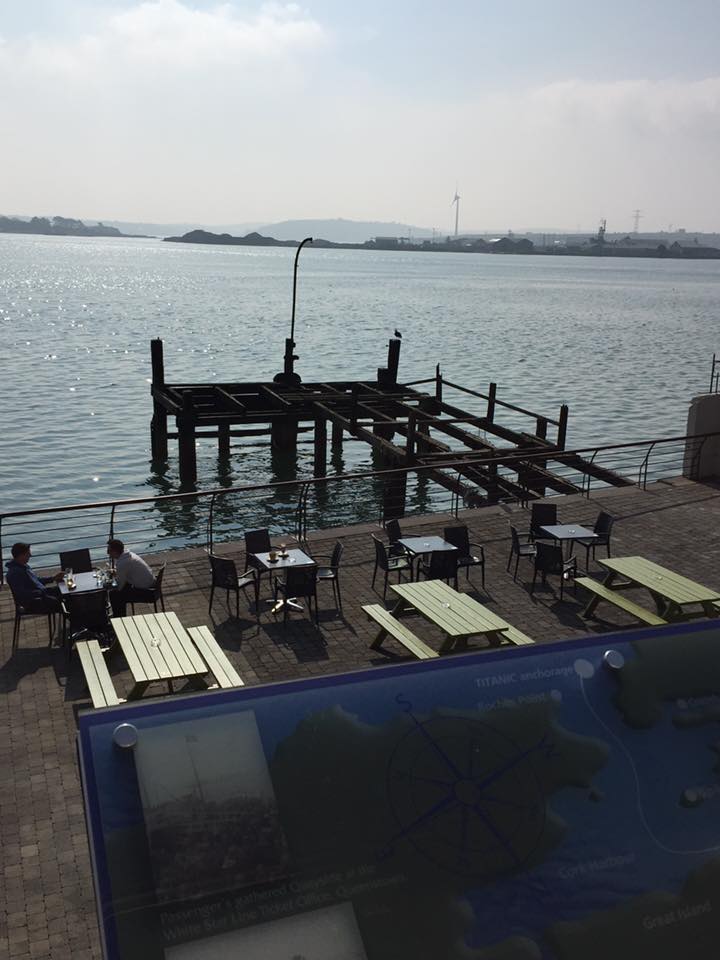 It was a foggy morning as we drove to our first stop, the town of Cobh, where I did the Titanic Experience. Cobh was the last stop for the Titanic before it sunk and I was given a "ticket" of an actual passenger named Nora Healey, a third class passenger. I immediately knew my character died if she was in third class.   🙁
The tour include a video guide and a human guide who showed us where the dock was where the passengers boarded a boat to go to the Titanic on the other side of an island. I stood in the actual spot where the passengers were waiting. I also got to see what a menu was like for certain class passengers, where they slept and then a video that showed how the Titanic sunk. The ending was an exhibition with artifacts, history and a small model of the Titanic.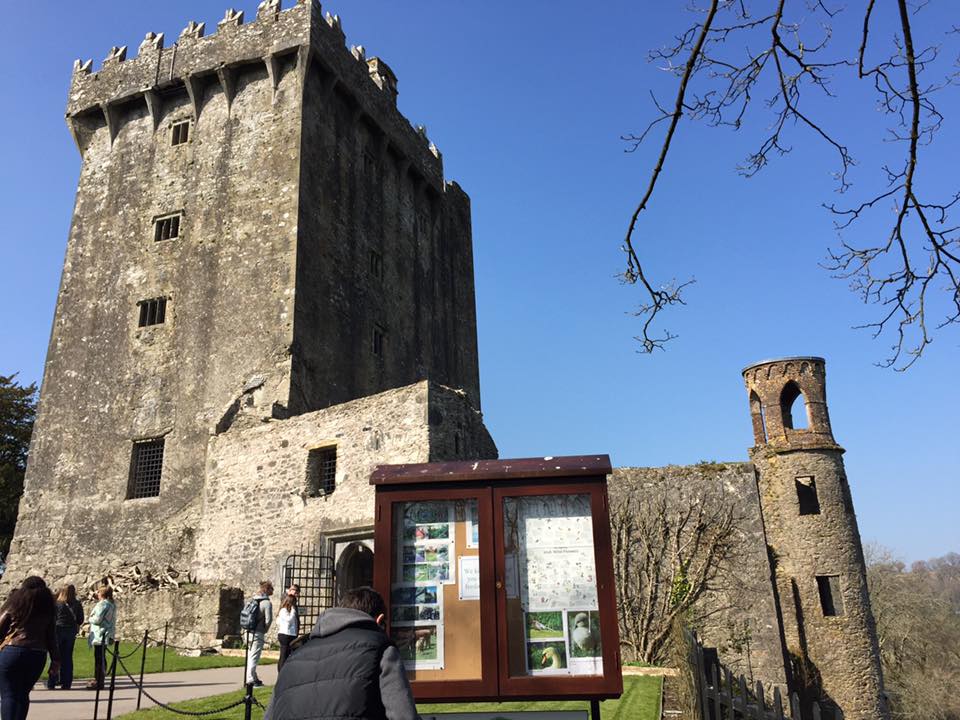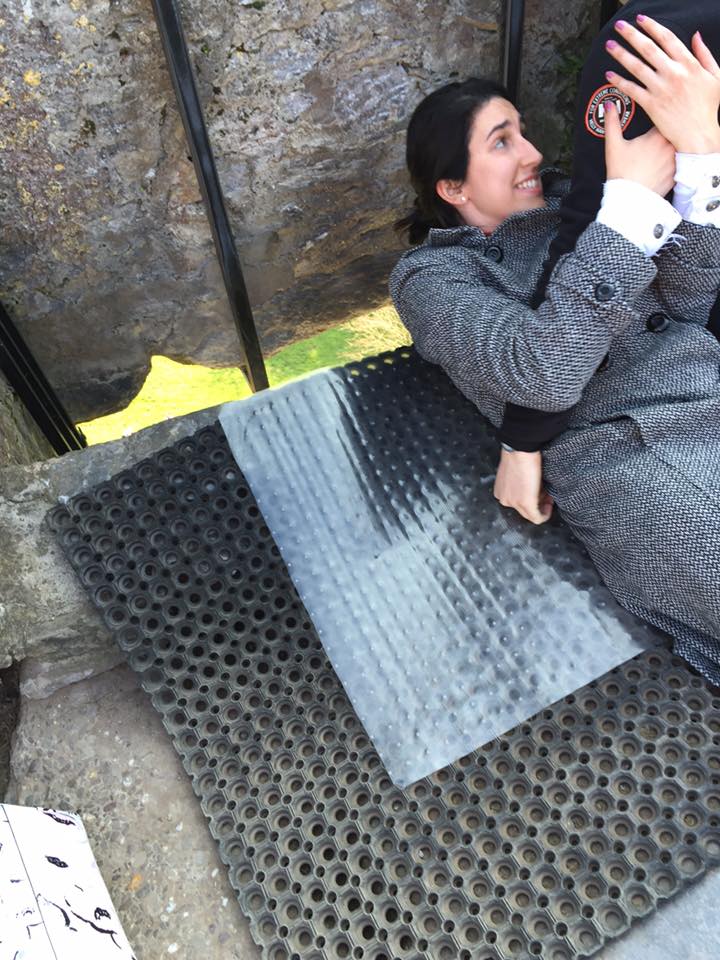 The tour bus then made our way to Blarney, where I did a brief tour of the gardens and the Blarney Castle. It was gorgeous. Little did I know that the Blarney Stone was 8 stories high! I had to climb up these narrow yet steep stone stairs with a rope railing to get to the top. I have a fear of heights when standing still but I kept looking forward and finally got to kiss the stone. I laid down and grabbed two bars on either side. Then I had to push myself backwards as a park guide held my knees so I could kiss the stone – basically my head was dangling over the edge of the castle floor and two bars were below it.
The tour bus then went into the town of Cork. It kind of reminded me of Dublin but on a lower scale. I went to Holy Trinity Church and lit a candle. We then boarded the bus and headed back to Dublin.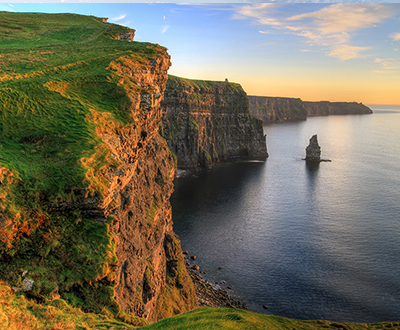 Something I also did not have time to do was view the Cliffs of Moher, Ireland's most visited natural attraction. It was between that and Blarney, but the tour guide earlier in the day said that the fog was so bad out that tourists heading towards the cliffs might not have been able to see them fully.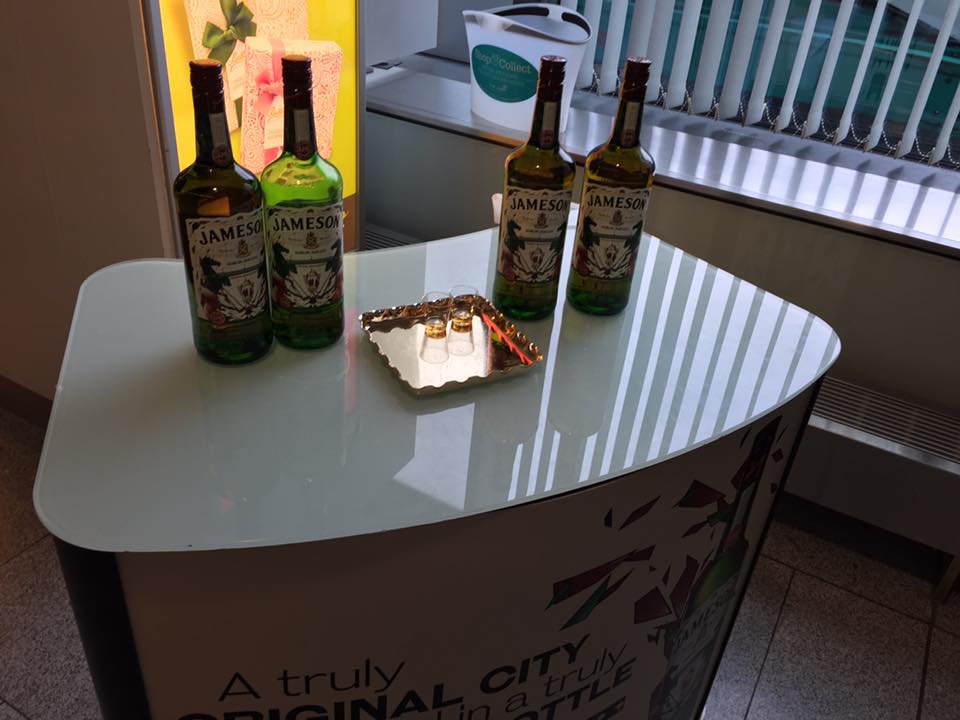 March 19 (Day 9): I returned home and got the the airport at 9:30 a.m. so that I could get through Pre-clearance. It took me over at hour to check in my suitcase, fill out a U.S. Customs form, go through security, walk around to the other side of the airport and down an escalator so that I could turn in my form, go through another round of security, go to a kiosk and scan my passport and have my photo taken at the kiosk as another form of ID that it was actually me, have the Customs guy verify it, then go through another line so that another Customs guy could verify me and ask questions about why I was here on my trip, where did I work, what did I buy, etc… then as you leave Pre-clearance there is a huge sign that says thank you with President Obama's picture and through it were shots of Jameson waiting for us, I kid you not. The Irish must understand what a hassle it is to go through Pre-clearance because they were prepared for us!
The flight to San Francisco-Oakland was 10 hours. I played trivia with a guy and girl that were sitting next to me and managed to watch both "Gone with the Wind" and "Sound of Music," both 3 hour movies. Cross that off my list for watching both in one sitting.
At SFO I got some sushi and tea and waited a few hours for my flight to LA. At this point, I was probably tired, but I kept telling my brain not to think that because I wanted to crash when I got home, I still had to drive! By the time I got on the flight I was over planes: hearing the fasten seatbelt sign ding, how to apply an oxygen mask, how to open a exit door in case of an emergency – I could work for an airline at this point!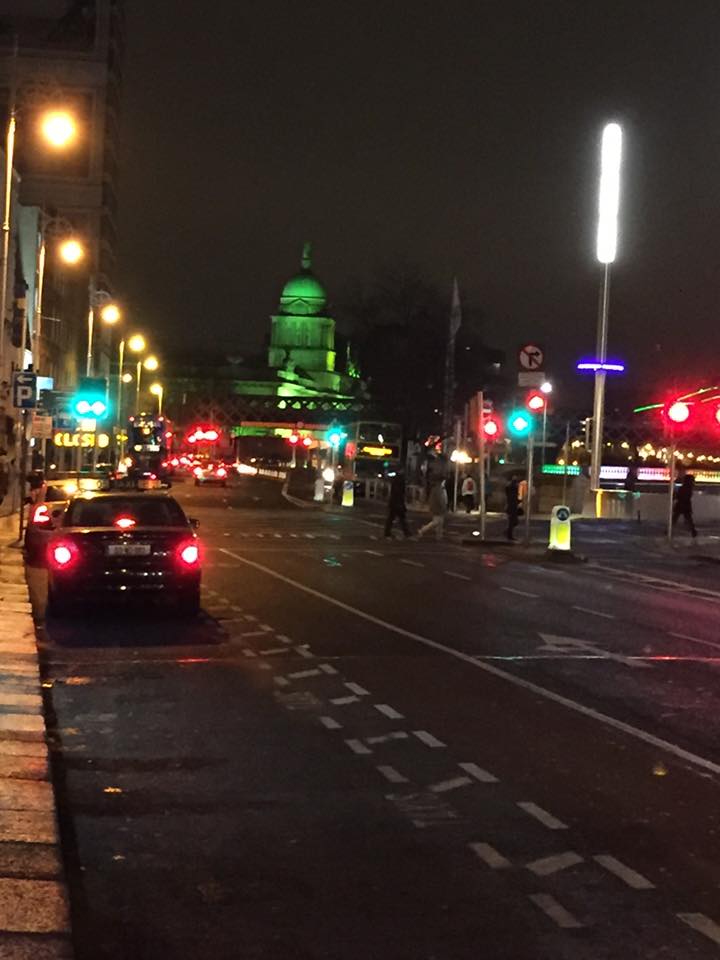 I ended up getting back to my apartment at 11 p.m., unpacking and in bed by midnight. I had no problem getting back on PST, it was so easy!
I hope you enjoyed reading my adventure and let me know if you are heading out that way and want some more recommendations of places to eat, sleep and have fun at! Also, I would love for you to tell me your travel stories!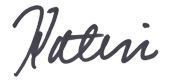 Photo Credit: U.S. Passports and International Travel, Energy Live News, Samsung X Cables, City Direct, Royal Mint, Lally Tours