Tonight I went to a place my friends have been raving about when they go for a Happy Hour or Dinner called Vino Wine & Tapas Room in Encino. Tapas restaurants are actually my favorite places to eat, so I was thrilled that I was finally checking it out!
Entering the establishment, there was Spanish guitar music playing over the speakers with different art placed throughout. My friends Nicole, Fred and I were placed in the back at a high table. Usually reservations are required, so we were lucky to get a spot!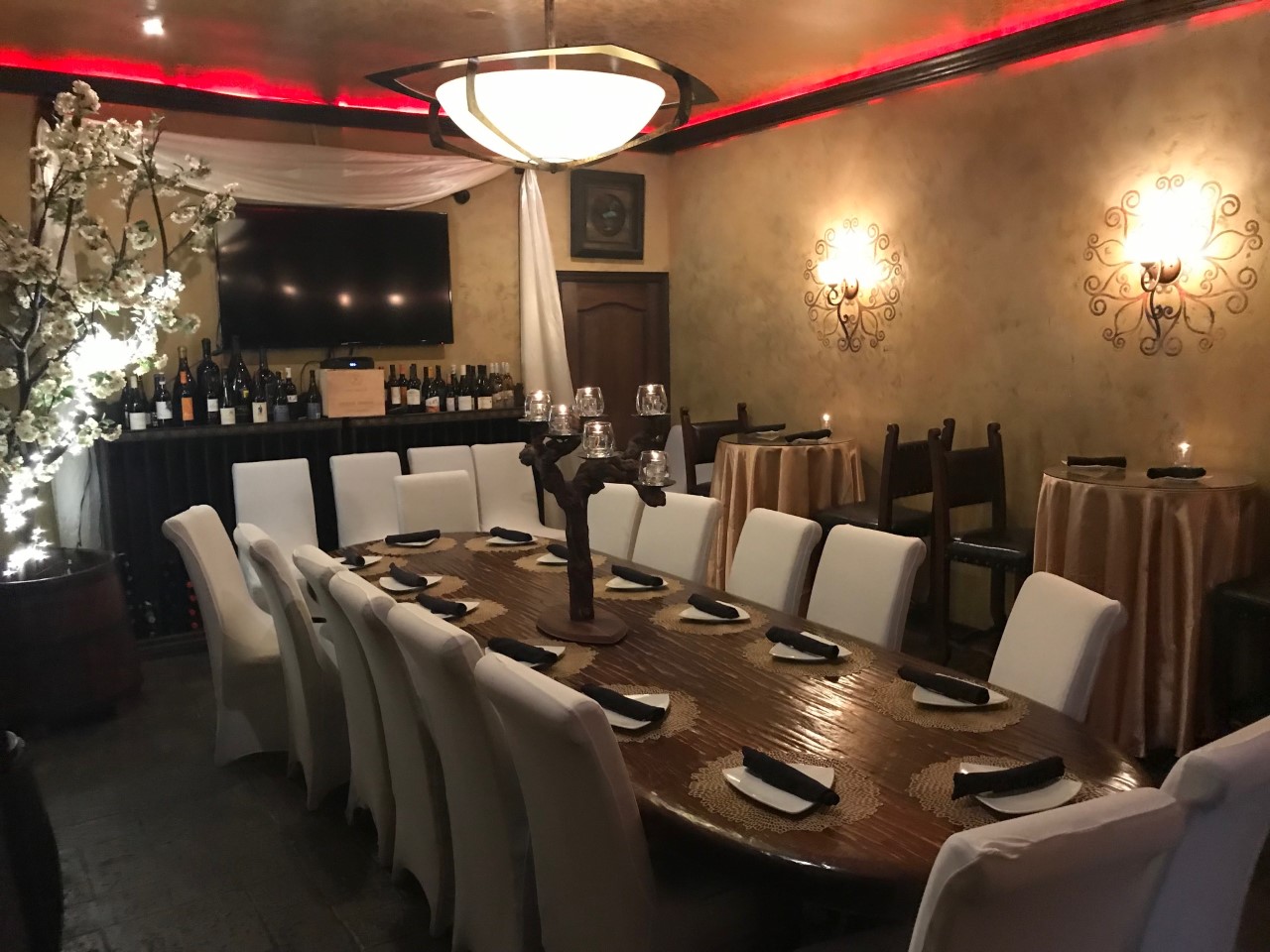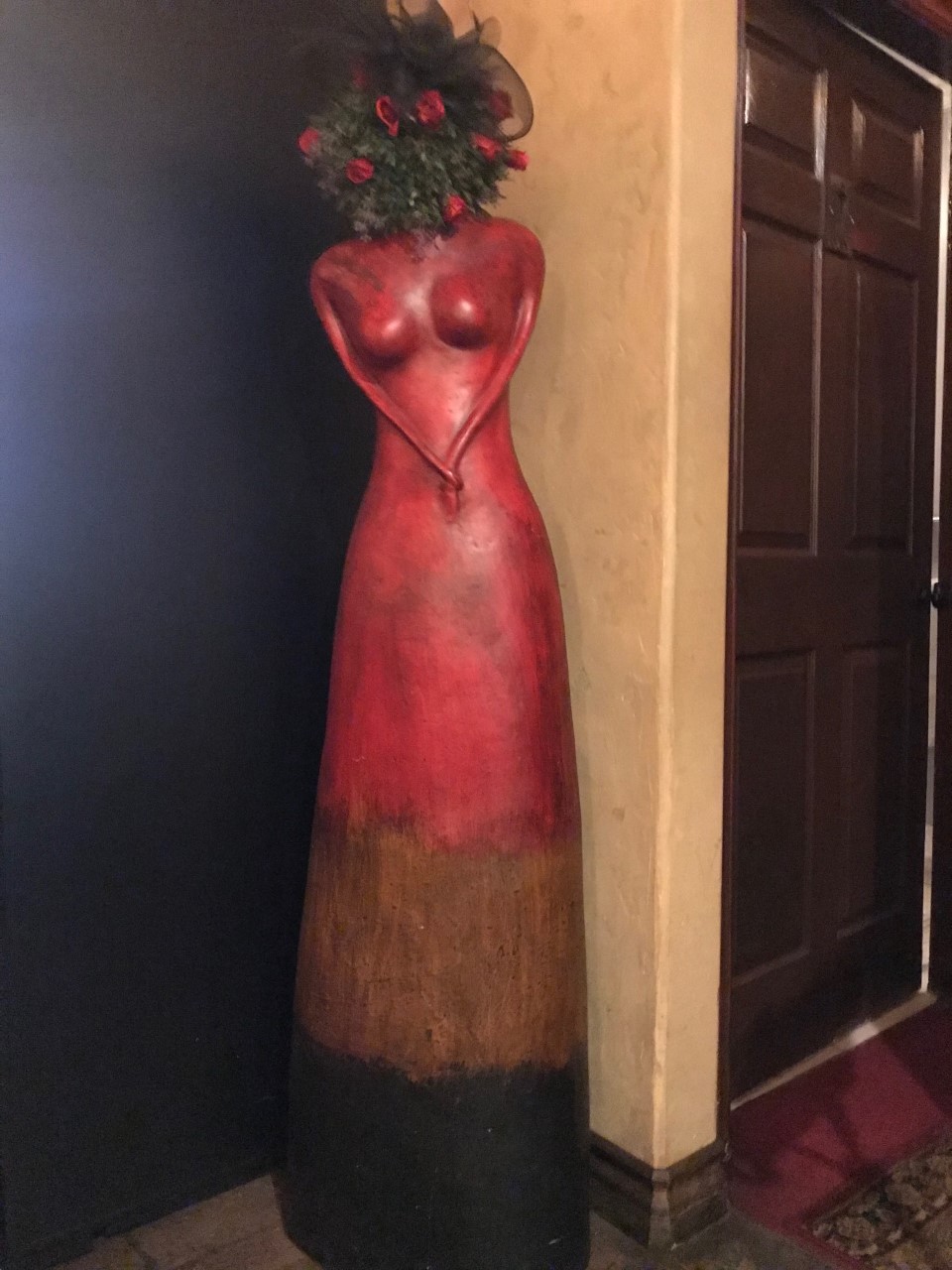 We decided to eat off the Happy Tapa menu (aka their version of Happy Hour). Everything was reasonably priced between $5 – $10 for drinks and tapas.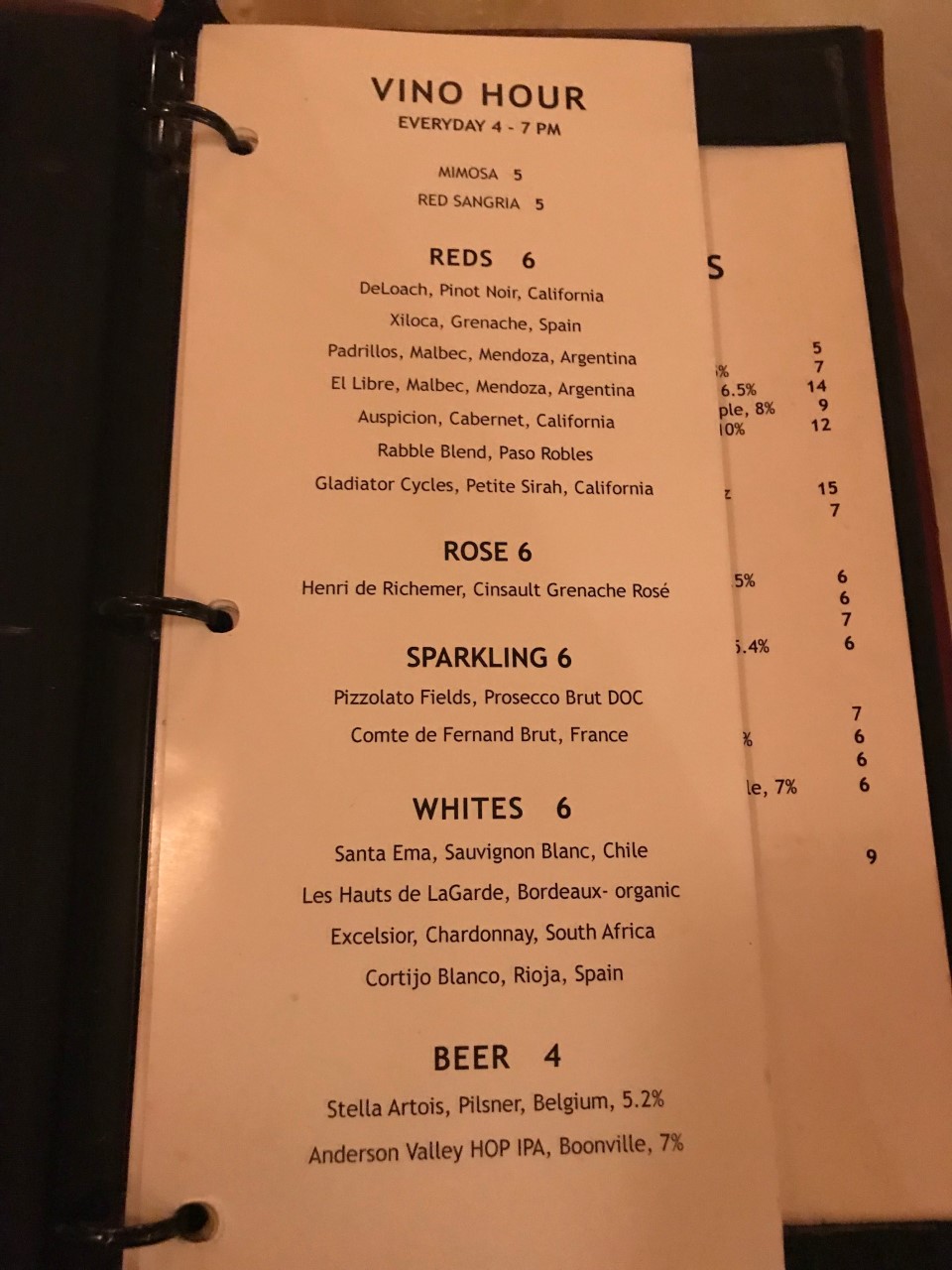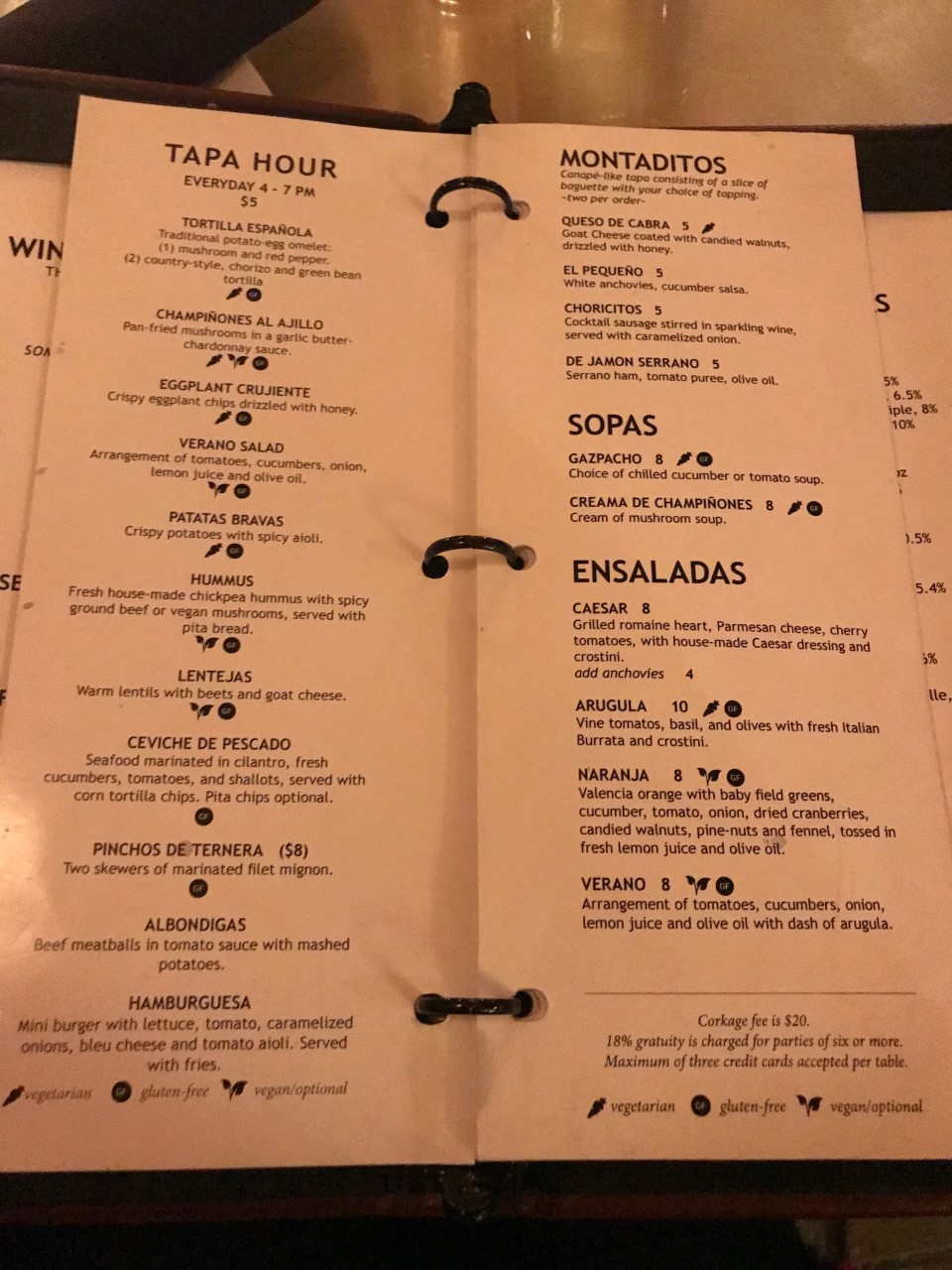 We each got a glass of wine and split the tapas. First up was the Choricitos ($5) and Patatas Bravas ($5). Both were excellent first dishes. The Patatas were the perfect amount of spice and the Choricitos had a caramelized onion and cocktail sausage that is soaked in sparkling wine.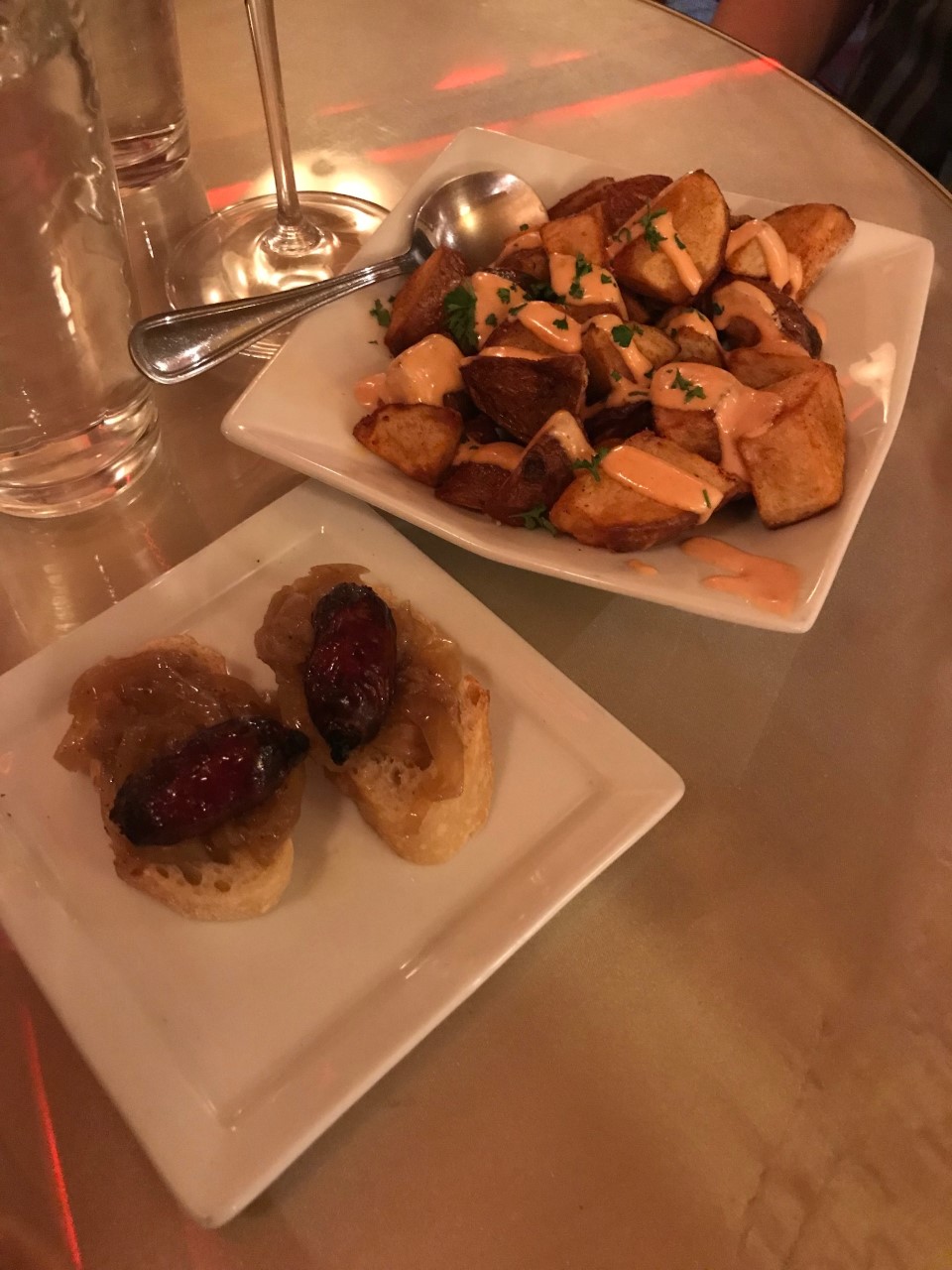 My Butternut Squash Soup ($8) came out next. It had a very nice creamy flavor, although I must admit, I didn't taste too much squash. Maybe I am used to mine being pureed more? Don't get me wrong, it still tasted delicious!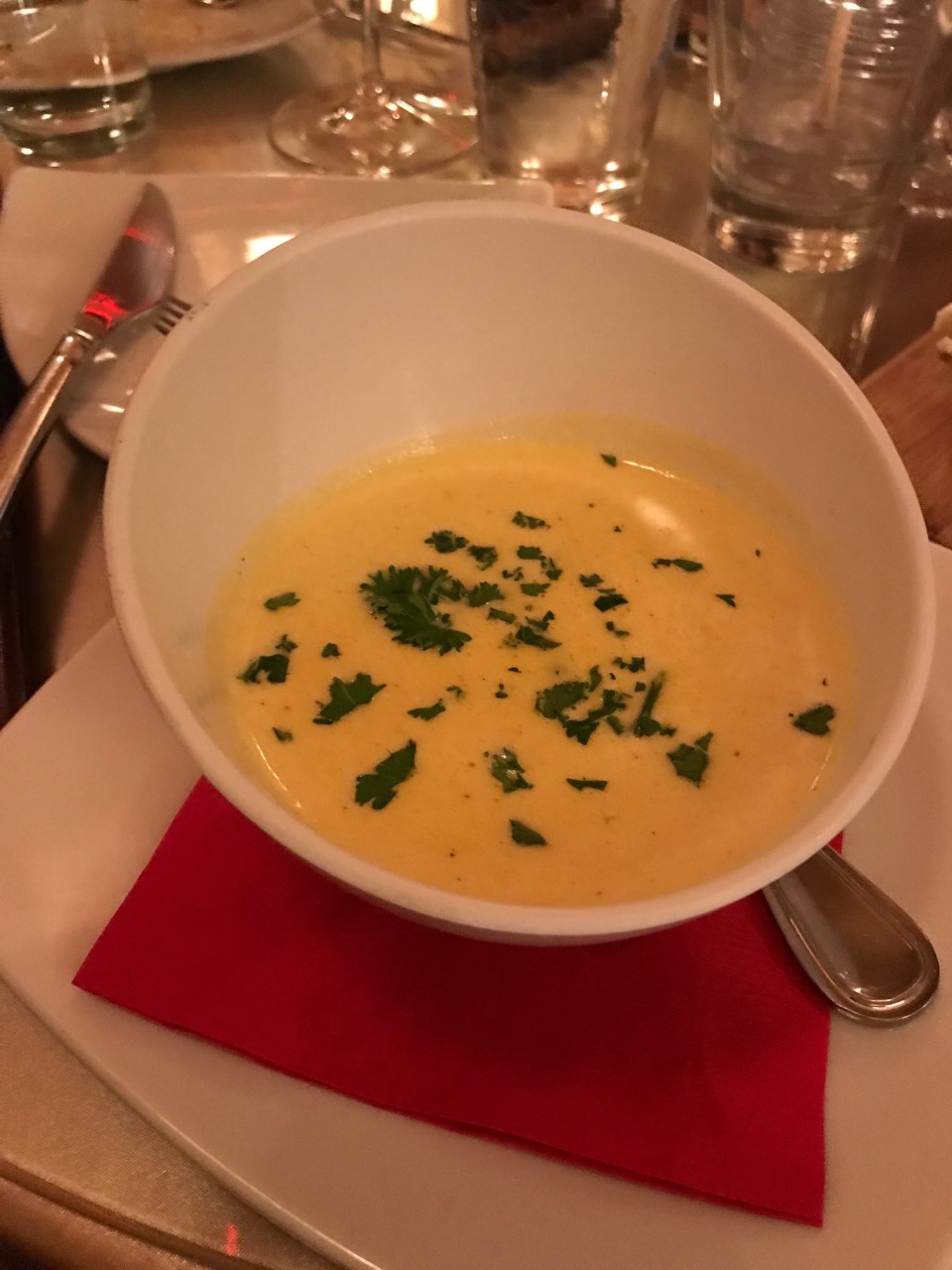 Next our Cheese Board that was separate from Happy Tapa came out. For two cheeses, it was $14. Nicole is a huge cheese fanatic and loves her cheese, so we let her choose: Brillat Savarin, which is triple creme brie and white-crusted cow's milk cheese aged for 2 weeks and Challerhocker, which is cow's milk washed with wine, rubbed with herbs and spices and aged for 10+ months. It also came with mixed dried fruit and nuts, honey and grapes.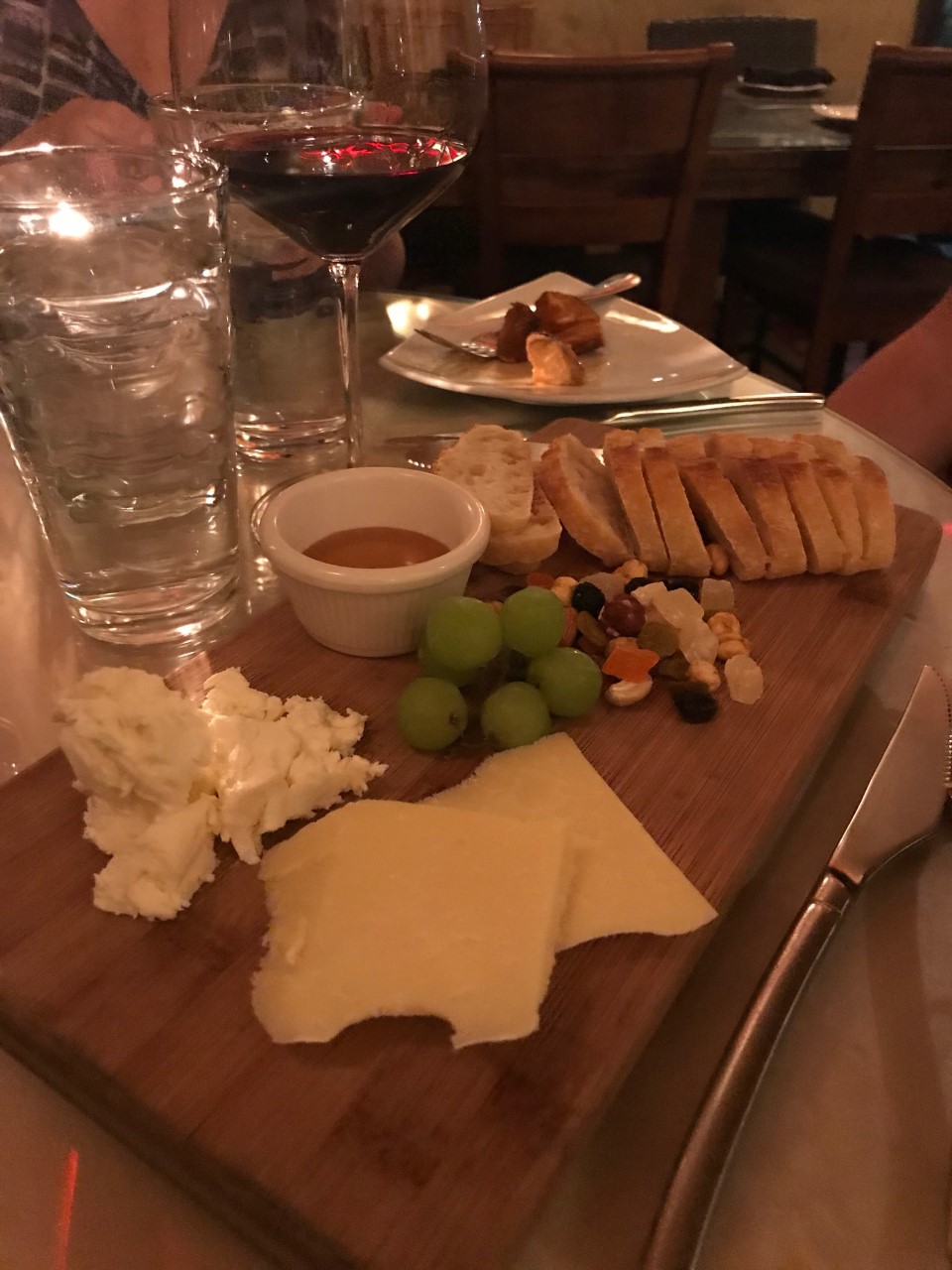 I didn't have a bite but Nicole and Fred had the Champinones Al Ajillo ($5), which are pan-fried mushrooms in a garlic-butter chardonnay sauce.
Next up was my Tortilla Espanola ($5), a potato-egg omelet with mushroom and red pepper. It was definitely a different take on a traditional omelet and was cooked perfectly.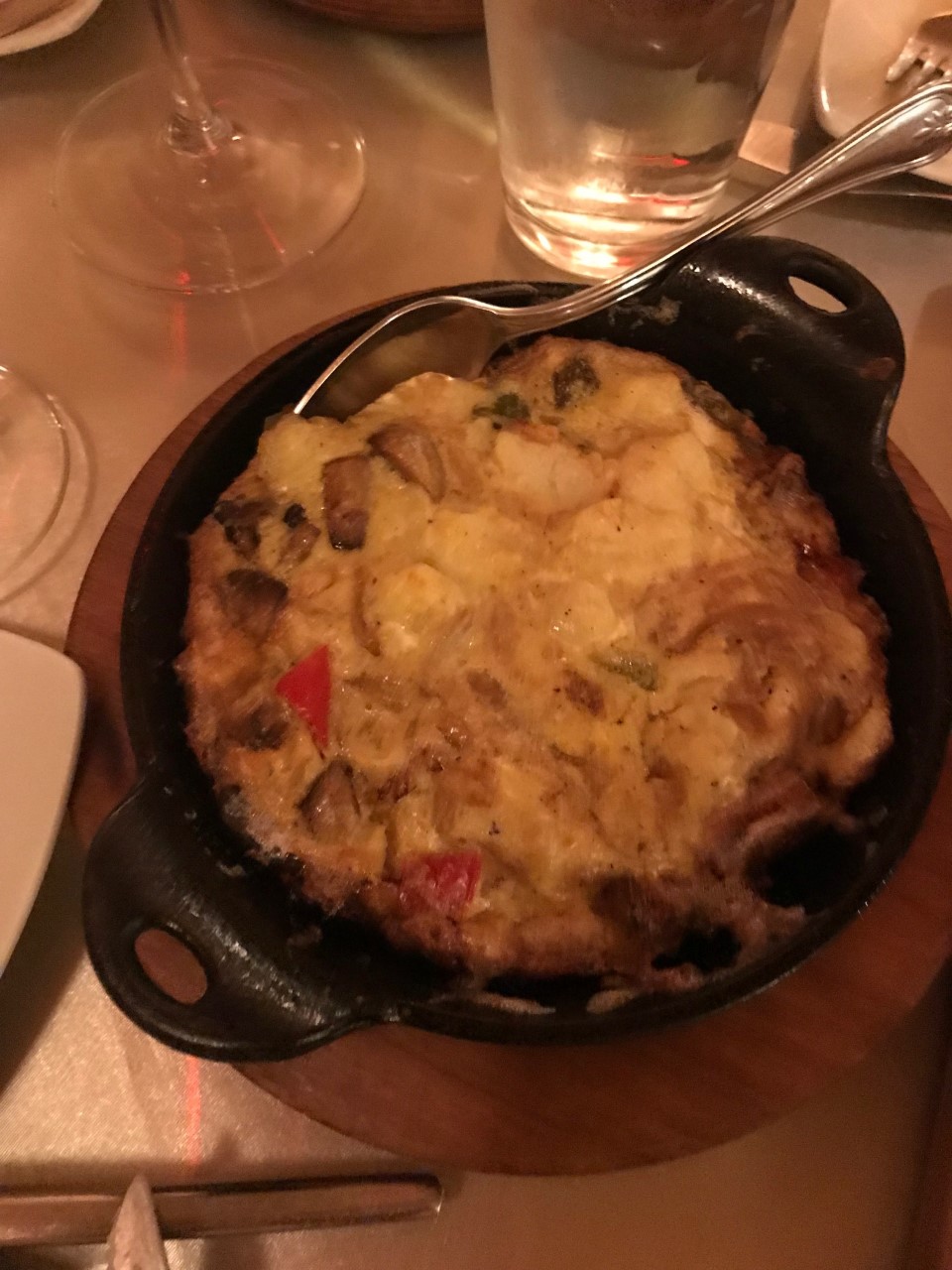 The Hummus ($5) with spicy ground beef and mushrooms came out next. Hummus is very good for you, as it is high in fiber, packed with protein and fights inflammation.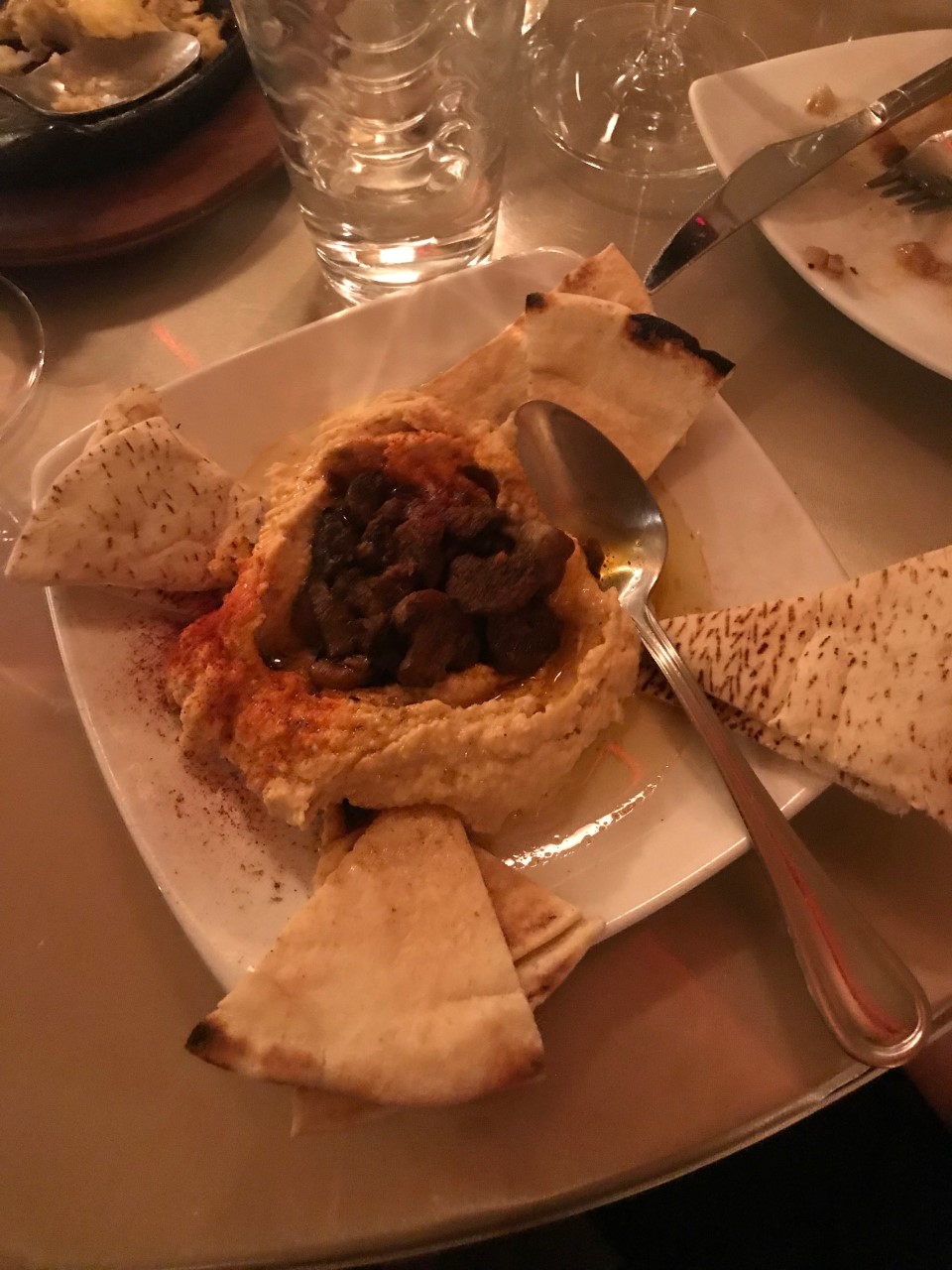 For dessert, Nicole and Fred ordered a Flan ($8) while I had the Panna Cotta ($8). Both tasted creamy and just the right amount of sweetness.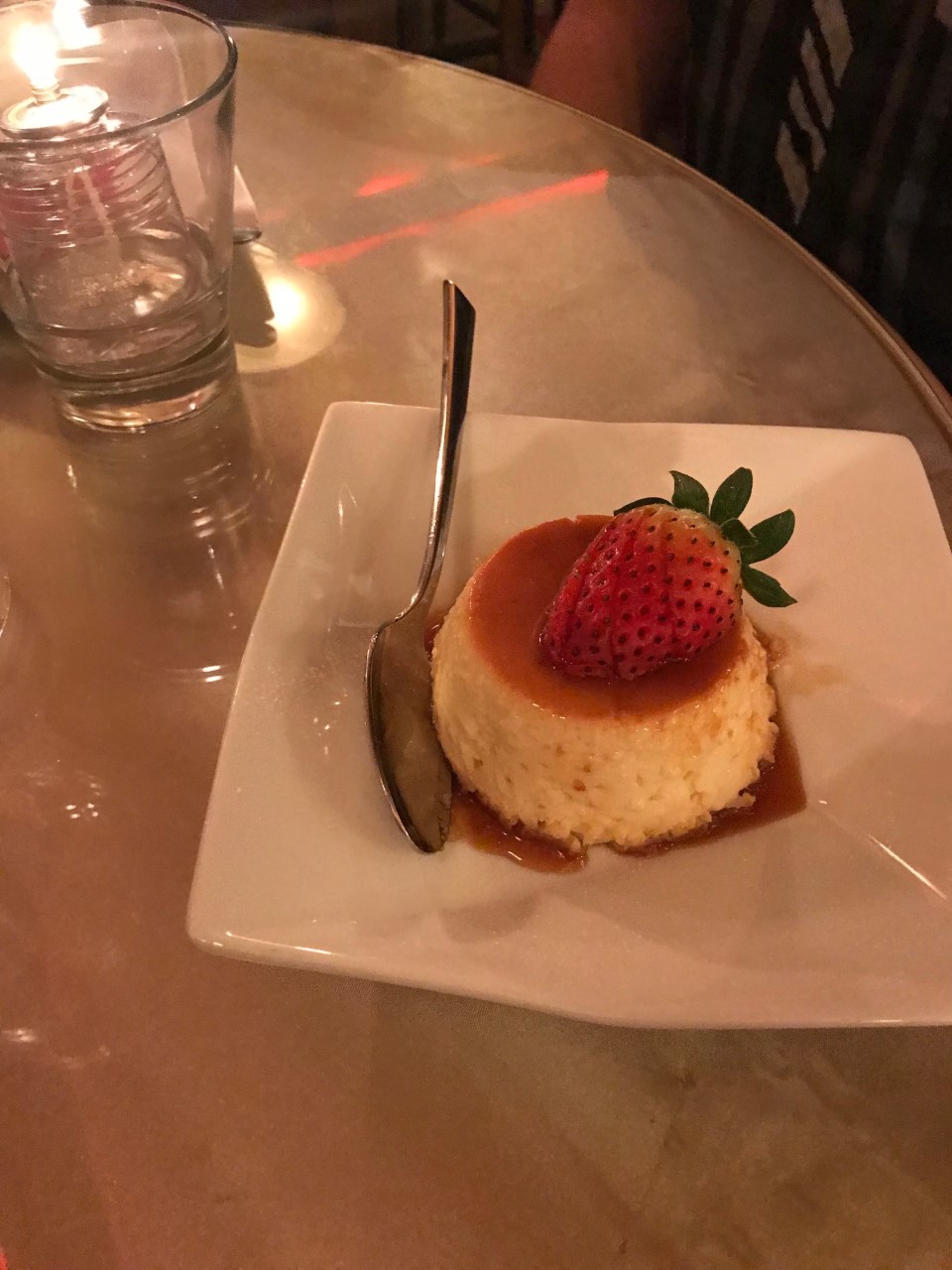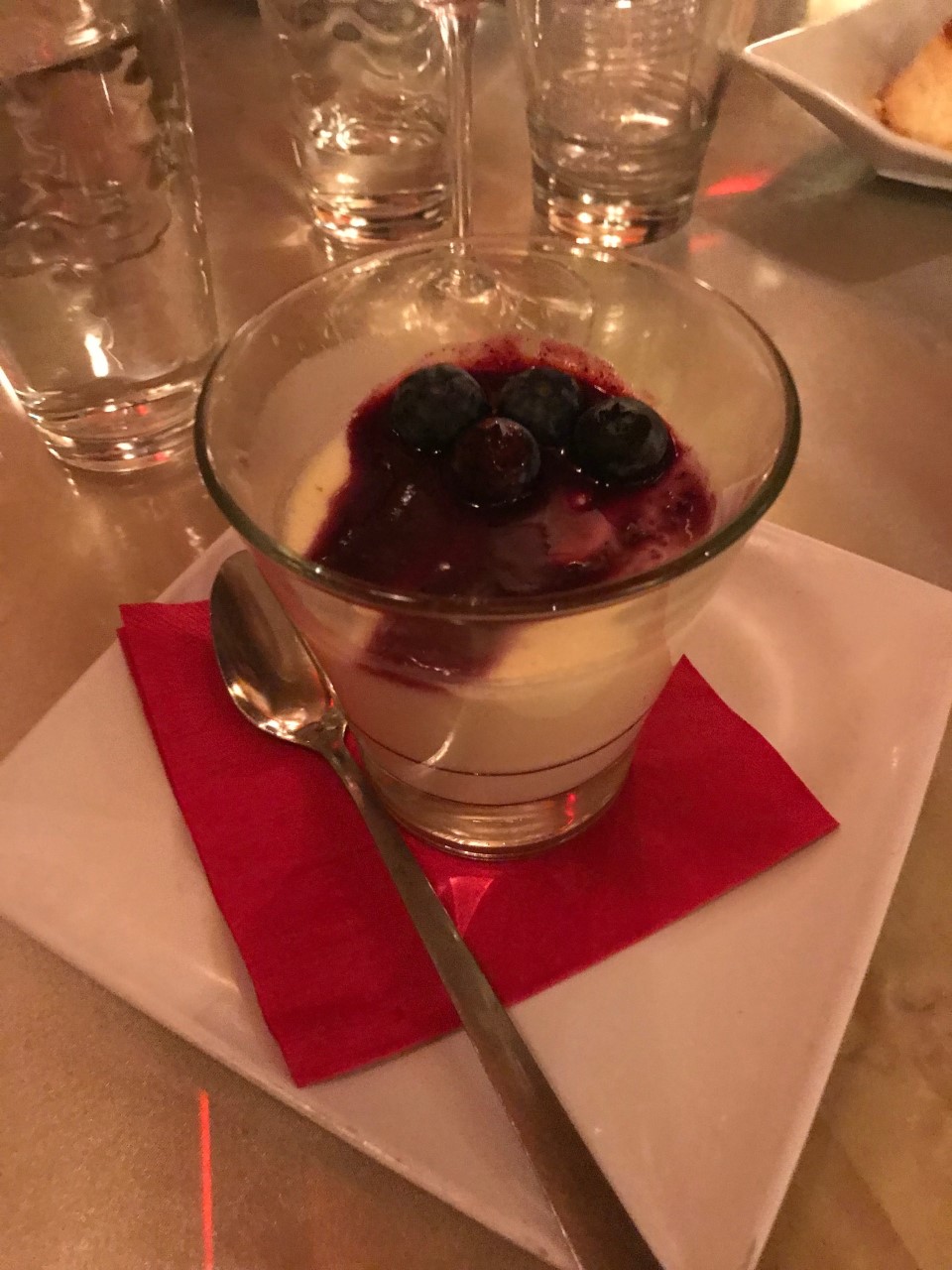 Final verdict: it was a nice and relaxing atmosphere, the food is delicious and unique, and the service was spectacular. Everyone is very friendly and knowledgable. Go and check it out!
Address: 18046 Ventura Blvd., Encino, CA 91316
Phone: 818-343-2525
Hours: Sunday – Thursday: 4 p.m. – 12 a.m., Friday and Saturday: 4 p.m. – 2 a.m. Happy Tapa: Every Day from 4 p.m. – 7 p.m.
Website: www.vinowinetapas.com
Social Media: Facebook, Instagram: Vino Wine & Tapas Room. Twitter: VinoWineTapas