When my parents were in town a couple weeks ago, I wanted (ok, needed) to take them to Lure Fish House in Ventura for dinner. I absolutely adore coming here for their drinks and fresh seafood. The place is always packed, no matter what hour it is. It's that popular and the staff is always ready and anxious to serve!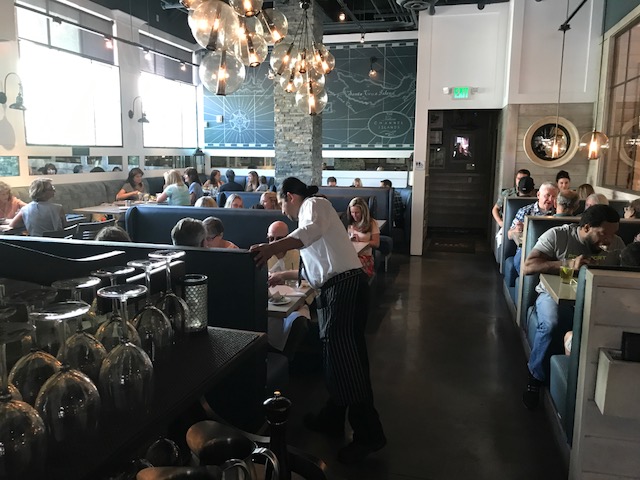 I started off with one of my favorite drinks, the Mixed Berry Mojito, with fresh berries shaken with fresh mint, organic agave nectar and Cruzan Rum. It tastes so refreshing, I can never have just one!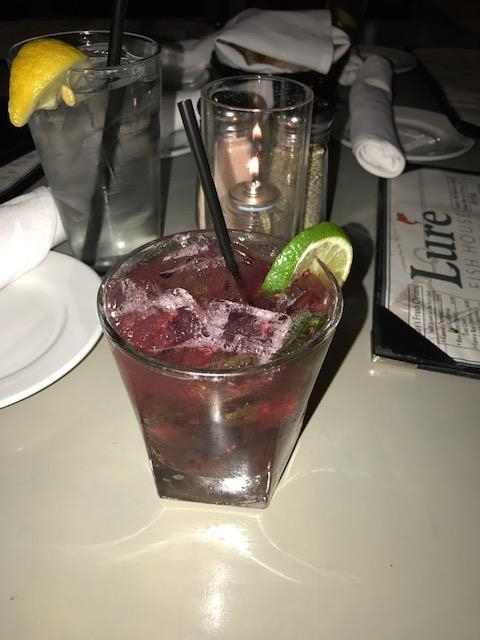 I had the Crab Cakes ($13.95) as an appetizer, which has lump crab meat, red bell pepper, green onion, celery, fresh sourdough breadcrumbs, egg, mayonnaise and Dijon mustard atop a bed of cabbage and cilantro corn salad, drizzled with remoulade sauce. The sauce mixed with the crab? Ahhh…heaven.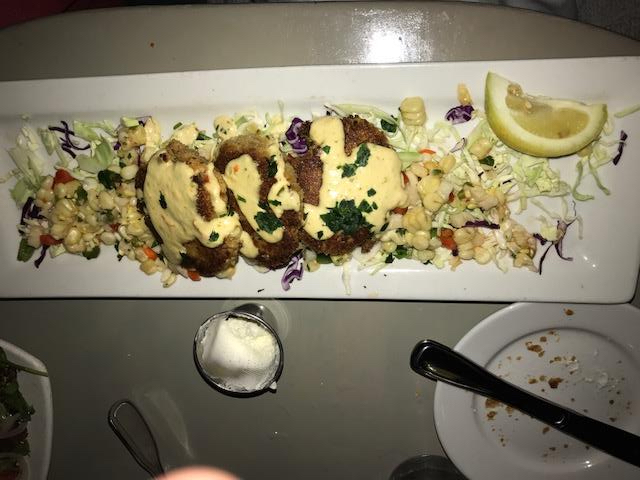 For the main dish I was craving oysters. I am a huge oyster fan but I only like East Coast oysters, they just taste better. Below are the oysters ranging from New York to Virginia ($13.95). They have a crisp, firm texture, sweet aftertaste and mild brininess. I love having them with tabasco sauce and cocktail sauce!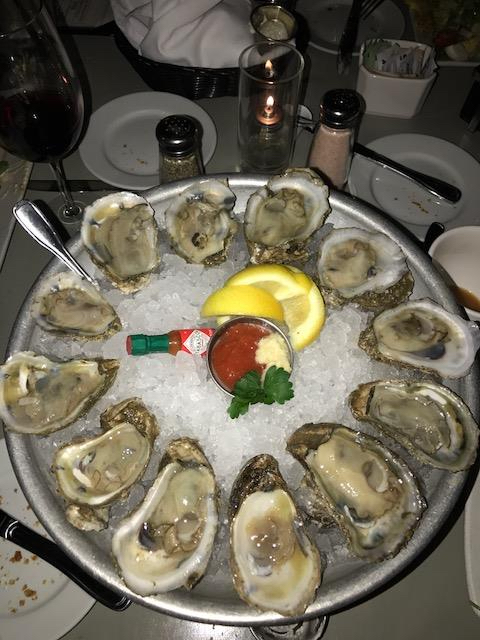 My mom was craving a salad, so she ordered herself the Strawberry Spring Salad ($12.95), which has organic mixed baby greens, fresh spinach, sliced fresh strawberries, green onion, white onion, goat cheese, candied pecans and fresh chopped mint, all tossed in a Strawberry Champagne Vinaigrette. I am not a fan of goat cheese but I did have a bite of a strawberry, which tasted very sweet and ripe!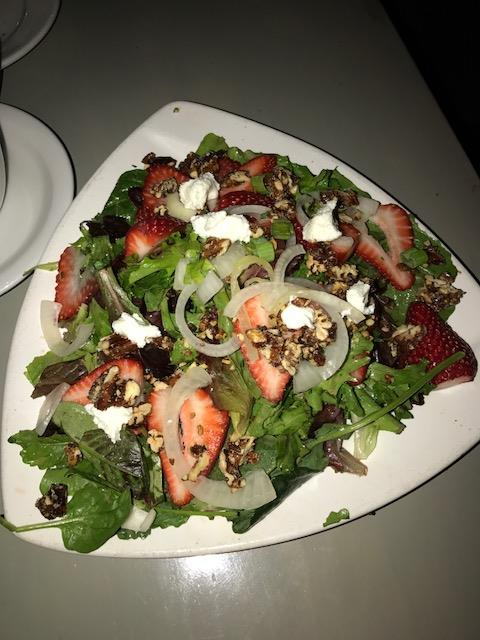 My dad also ordered a salad called the Seafood Louie ($19.95), which has Romaine Lettuce, steamed asparagus, hard-boiled egg wedges, sliced avocado and cherry tomatoes tossed in Louie Dressing and topped with lump crab meat and shrimp, sprinkled with Old Bay Seasoning and side lemon wedge. I didn't steal a bite of his salad but he said it had a lot of nice flavor to it.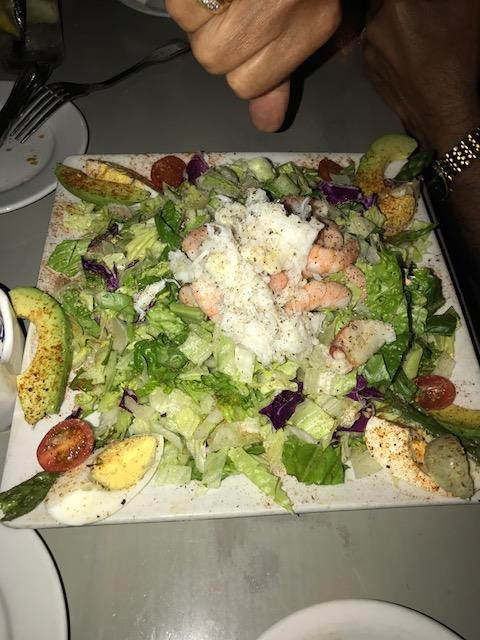 My friend Ana also joined us and also had a salad (I know, I was the black sheep that night) and got the Citrus Crab Cake Salad ($16.95), which has organic mixed Baby Greens, ruby red grapefruit slices and sliced avocado tossed in Citrus Champagne Vinaigrette. It was topped with two lump crab cakes that were drizzled with remoulade sauce. She said the crab cakes tasted so good and she loved the dressing on the salad.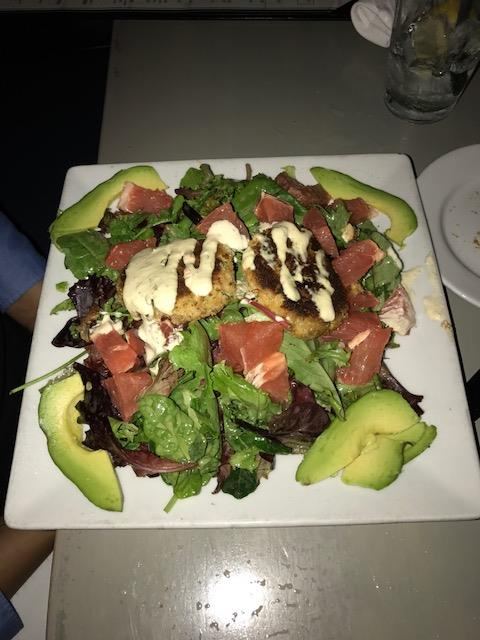 I am a sucker for Key Lime Pie ($7.95) and so is my mom, so that's what we got for dessert. It's made from scratch at Lure and its not too tart and not too sweet, it's the perfect balance.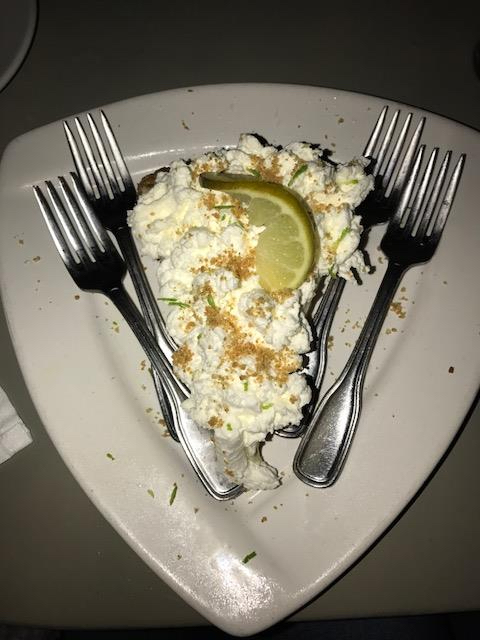 Address: Ventura location: 60 California Street, Ventura, CA 93001
Camarillo location: 259 W. Ventura Blvd., Camarillo, CA 93010
Westlake Village location: 30970 Russell Ranch Road, Westlake Village, CA 91362
Santa Barbara location: 3815 State Street, Suite G131, Santa Barbara, CA 93105
Phone: Ventura location: 805-567-4400
Camarillo location: 805-388-5556
Westlake Village location: 818-651-6611
Santa Barbara location: 805-618-1816
Website: www.lurefishhouse.com
Hours: Sunday – Thursday: 11:30 a.m. – 9 p.m.
Friday – Saturday: 11:30 a.m. – 10 p.m.
Price range: $4.95 for a cup of New England Clam Chowder or Veracruz Red Clam Chowder soup to $36.95 for 1 1/2 pounds of Live Maine Lobster. You can view the full menu here.
Rating: 10/10
Facebook, Instagram, Twitter: @lurefishhouse