After a long work week, this past Friday my friend Ana and I decided to do Happy Hour at Larsen's Grill at The Collection Riverpark in Oxnard. People are literally waiting outside of the restaurant 30 minutes prior to opening at 5 p.m., so I knew this would be a fun place to be at! The establishment also has live piano music on Wednesday – Saturday, so it was a real treat to listen to while we ate!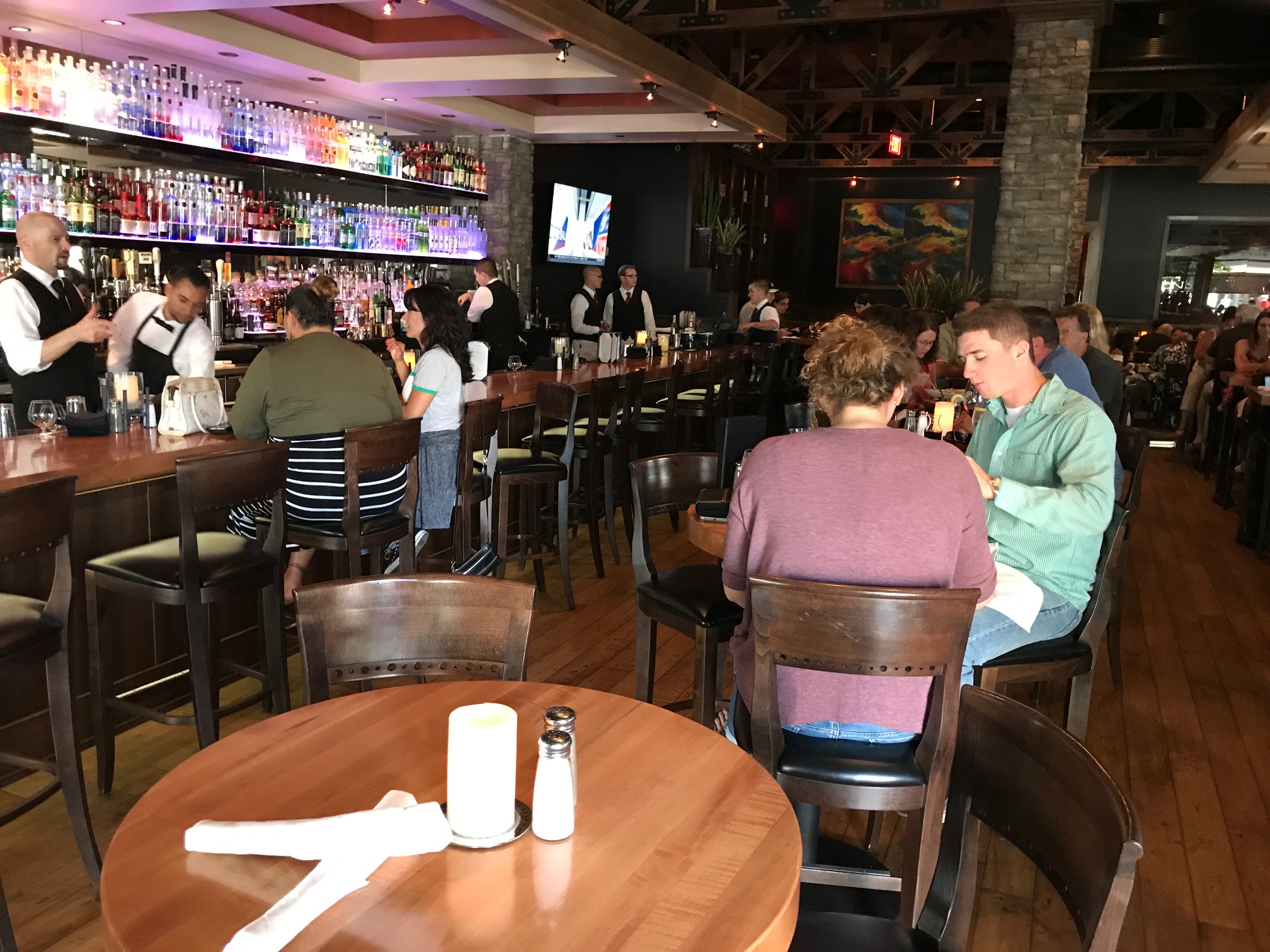 I started off by ordering the Cucumber Mule ($13), since Mules are my favorite cocktail at the moment. It wasn't on the Happy Hour menu, but I couldn't resist. This one had Svedka Cucumber Lime Vodka, Fever Tree Ginger Beer, fresh lime and muddled cucumber. It was probably one of the best mules I have had, very refreshing and tasty! Ana had a couple glasses of the House Wine ($6), which was a Cabernet Sauvignon.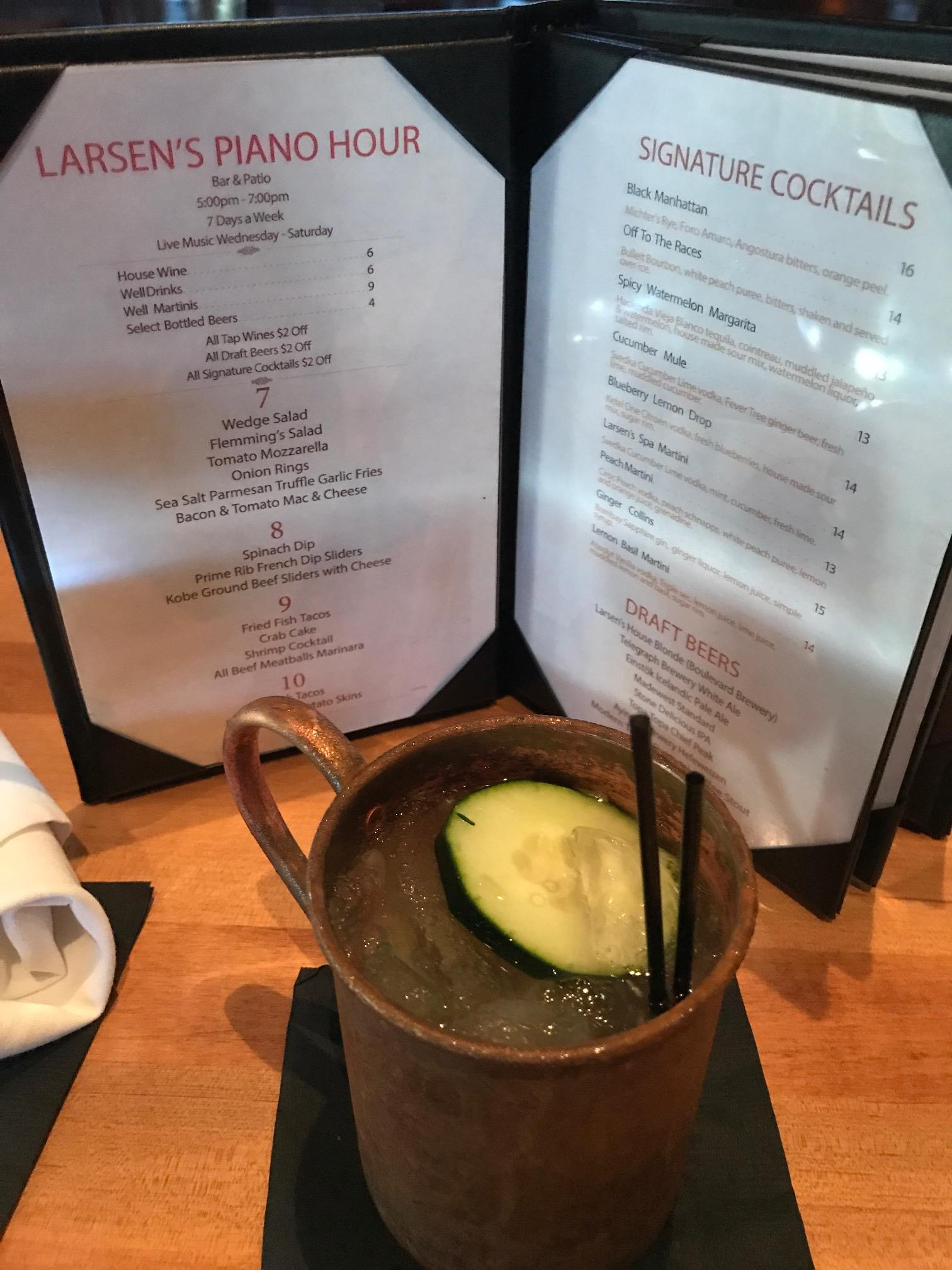 Next up Ana ordered the Fried Fish Tacos ($9) while I ordered a Crab Cake ($9). My crab cake was topped topped with greens and mixed with a hollandaise sauce, while the tacos had fresh greens, mushrooms and onion. I didn't have a bite of Ana's tacos, but she said it tasted very fresh and the flavor was amazing. As far as my crab cake? A must order if you go!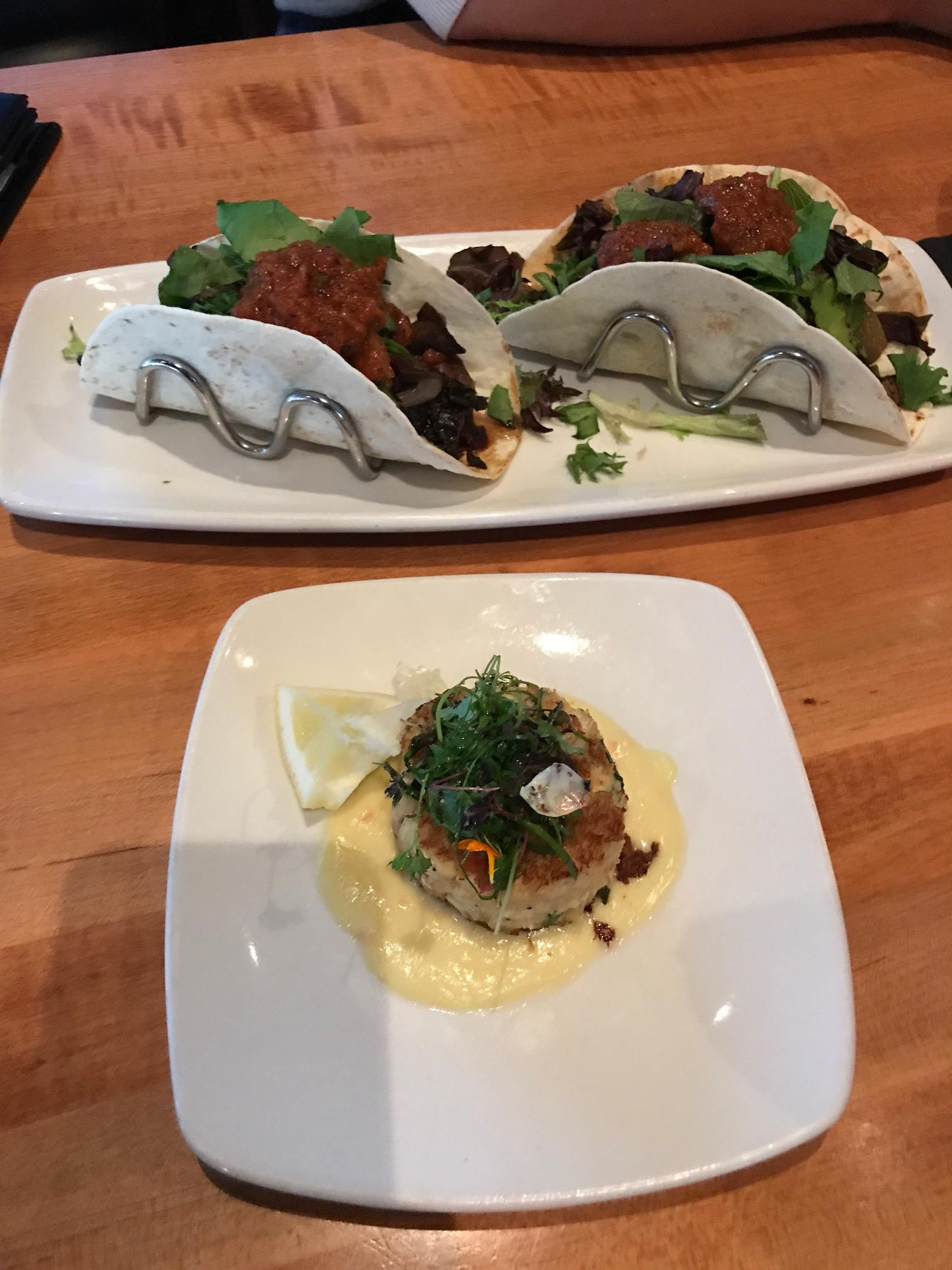 Next I ordered the All Beef Meatballs Marinara ($9) and Ana had the Tomatoes Mozzarella ($7). The meatballs were so big that I could only finish two of them! But the marinara sauce really brought out the flavor in the dish. Ana told me that her salad tasted fresh and that she loved the balsamic vinaigrette.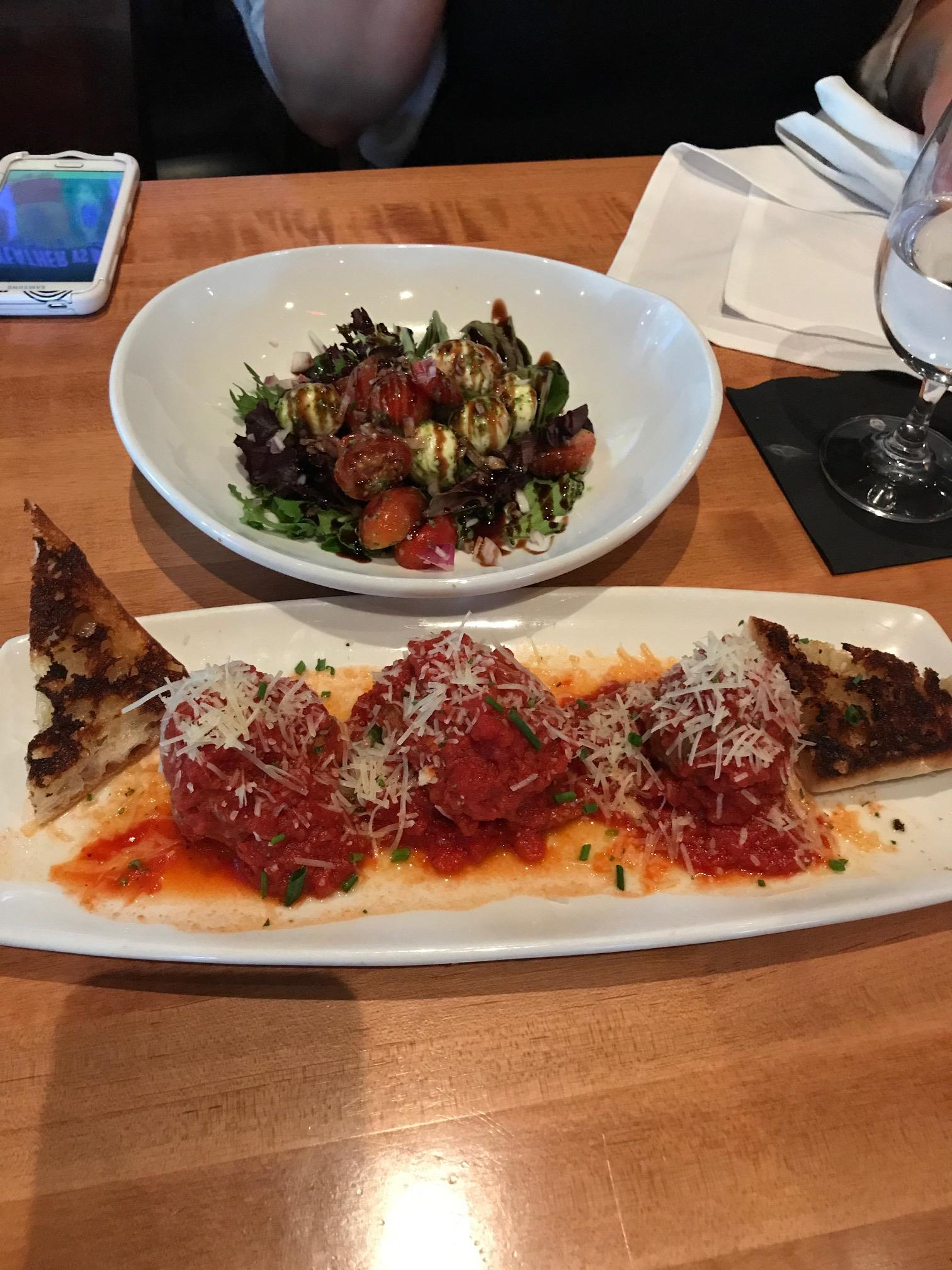 Address: 590 Town Center Dr., Oxnard, CA
Phone: 805-983-6600
Website: www.larsensrestaurants.com
Hours: Daily Happy Hour: 5 p.m. – 7 p.m.
Price range: $4 for a Bottled Beer to $10 for Chicken Potato Skins or Steakhouse Tacos. The Happy Hour menu is pictured above.
Rating: 9/10
Facebook: @larsensgrilloxnardca. Instagram: @larsensgrilloxnard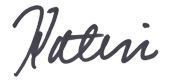 SaveSave
SaveSave