I absolutely love going to Cafe Nouveau for breakfast on a weekend, it is seriously one of the best breakfast spots in Ventura! The restaurant is hosted in a 1920s Spanish bungalow and even has an outdoor patio in a Mediterranean setting. It's so gorgeous, it's a must place to dine at! The restaurant does get packed very fast, it is that popular, so the earlier you can get there for secure a seat, the better! The staff is also super dependable, friendly and on top of it.
I usually order a 2 x 2 x 2 (eggs, bacon or sausage and buttermilk pancakes for $9.99) or an omlette, so this time I decided on the Mediterranean Omelette ($10.95), which has tomato, basil, garlic, artichoke hearts, green olives, pine nuts and feta cheese. I also ordered a side of their famous Sweet Potato Biscuits (which are to die for btw), hash browns and a cup of coffee. It was so incredibly tasty, I ate every bite!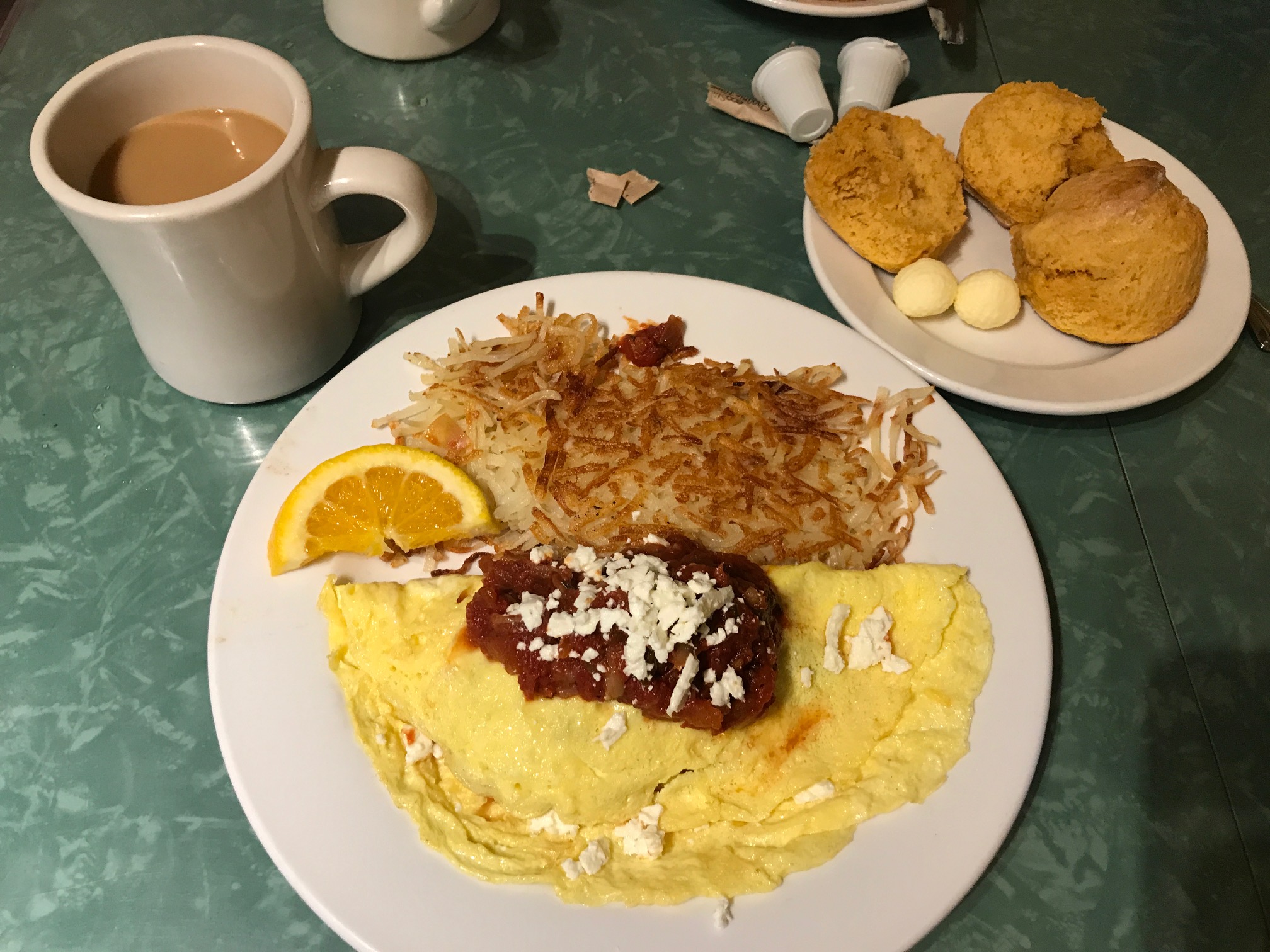 Address: 1497 E. Thompson Blvd., Ventura, CA
Phone: 805-648-1422
Website: www.cafenouveau.net
Hours: Sunday – Saturday, Breakfast and Lunch: 7 a.m. – 2 p.m.
Wednesday – Saturday, Dinner: 5 p.m. – 9 p.m.
Price range: Just the breakfast items: $7.99 for a Custom Scramble to $13.99 for Eggs Ranchero. You can view the full menu here.
Rating: 10/10
Facebook: @cafenouveau
Enjoy! 🙂