My parents came into town from Florida during Easter Weekend, so on Saturday I decided to take them to my favorite Mexican restaurant in Ventura County: Agave Maria's in Ojai.
According to their website, Agave Maria's was established in the early 60s in downtown Ojai and renovated in 2010 under new owners. I love the establishment because their food is authentic and fresh, not too salty, not too sweet, it's perfect! I also love it because they offer black beans on the menu instead of refried beans like most Mexican restaurants. Black beans are high in antioxidants and very healthy for you!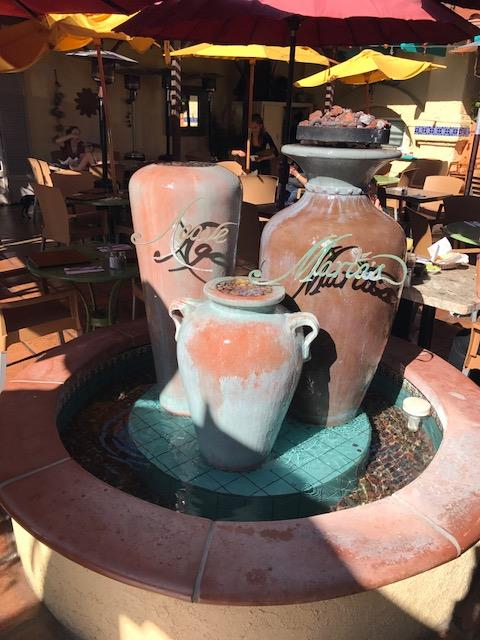 The atmosphere outside has a look and feel of an exotic Baja resort. I love the fountain they have! The staff is also incredibly friendly and on top of it.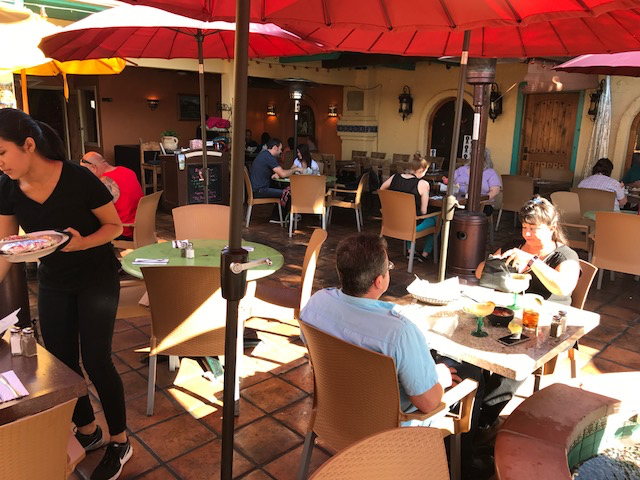 Agave Maria's seriously has the best Margaritas in town, everything is homemade. I learned that there are over 40 different tequilas to choose from! I ordered the Strawberry Margarita ($9.50) blended with sugar on the rim while my mom ordered the House Margarita ($7.50) on the rocks with salt on the rim. Every sip was de-licious!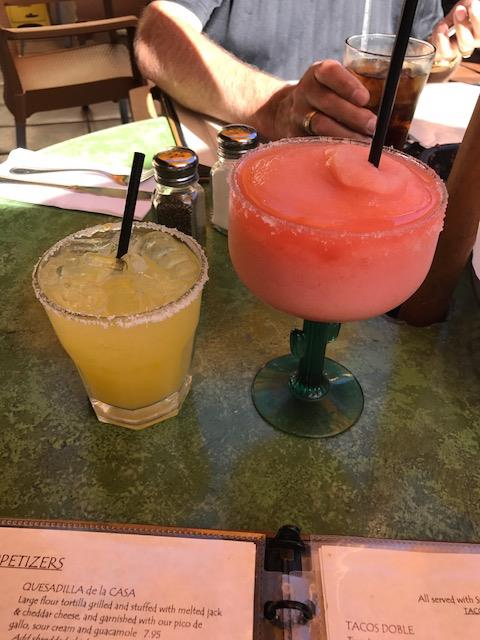 I am a taco eating kind of girl, so I ordered the Taco Doble ($10.25) in corn tortillas, one with shredded beef and another with shredded chicken, along with Spanish rice and black beans on the side. The salsa was also just the right amount of spice to add to the tacos and I loved that the cheese was not overpowering on the black beans.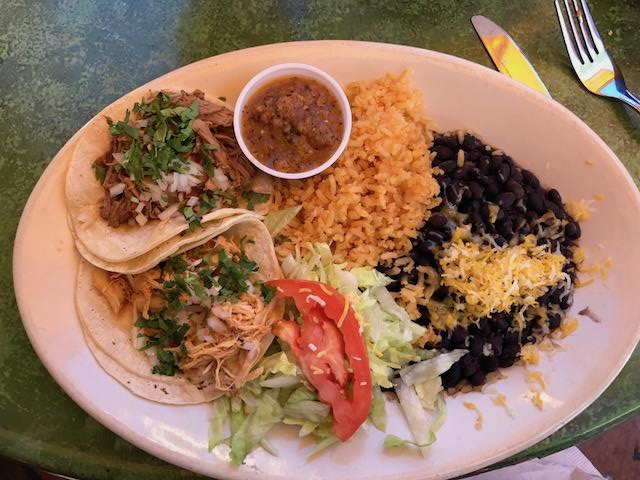 My mom wanted a 2 item combination plate ($11.95) and chose the Chile Relleno and Cheese Enchilada with refried beans and Spanish rice.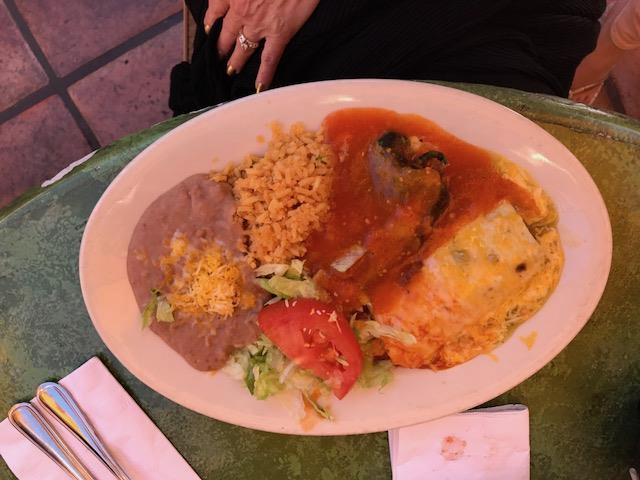 My dad opted out for the Enchiladas de la Casa ($7.25) with refried beans and Spanish rice.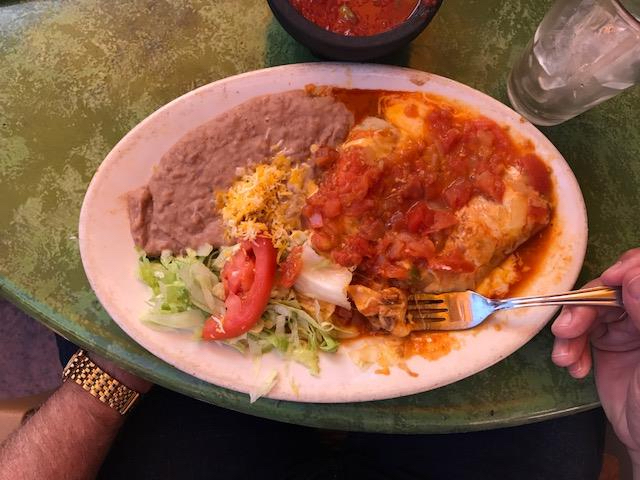 Overall, my parents were very impressed and said that they would love to come back again, it was some of the best Mexican food that they have had in awhile! When you're done eating btw, be sure to check out the town, it is full of cute little boutique shops, organic wineries, art galleries and a nice park to take a stroll in.
Address: Ojai location: 106 S. Montgomery St., Ojai, CA 93023
Camarillo location: 710 Arneill Road, Camarillo, CA 93010
Phone: Ojai location: 805-646-6353
Camarillo location: 805-383-2770
Website: www.agavemarias.com
Hours: Monday – Friday: 11 a.m. – 9 p.m.
Saturday: 8 a.m. – 9 p.m.
Sunday: 8 a.m. – 8 p.m.
Entertainment: Salsa on Wednesday's, Jazz on Sunday's
Price range: From $5.95 for a Bean Pot to $25.95 for a Rib Eye Steak. You can view the full menu for the Ojai location here and the Camarillo location here.
Rating: 10/10
Facebook: @agavemarias
Que divertido! 🙂