I became a huge fan of dry shampoo a year ago and have been using Amika's Perk Up Dry Shampoo. I was running low, so just as I was about to purchase more from Sephora online, I saw that they were offering a Extend Your Style Dry Shampoo Collection. It cost $32 for 5 mini dry shampoos, so I thought hey, why not try them all and see which one I like better!
I wash my hair every other day, so on the day I don't wash it is the day I tried a dry shampoo sample.
Note: I am not being paid by Sephora or the dry shampoo brands to endorse their products. Opinions are my own.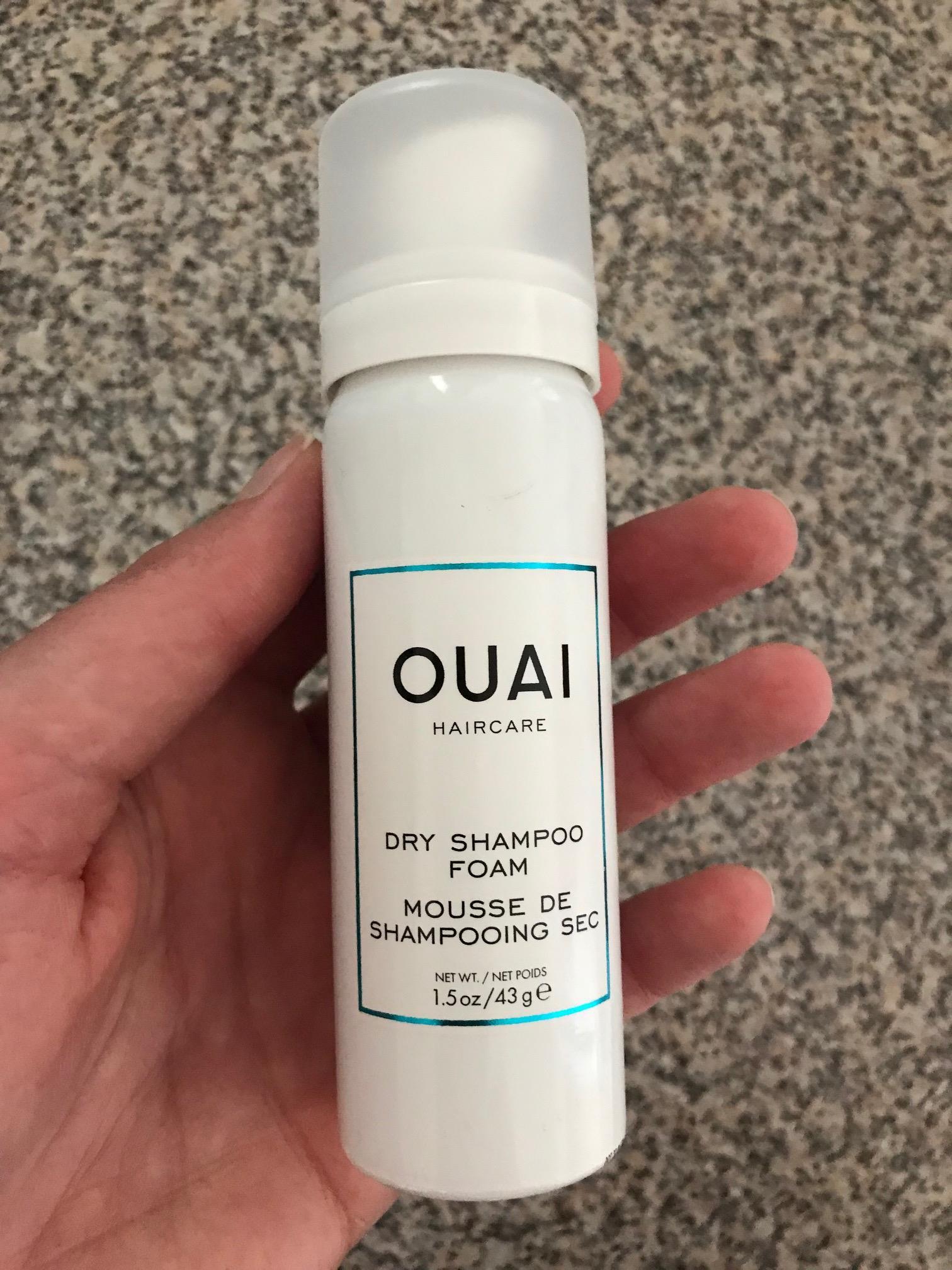 Description: Ouai's Dry Shampoo Foam leaves hair feeling cleansed, conditioned, and ready to be re-styled as desired. Use it on clean hair for a burst of volume at the roots. If your hair is super fine or oily, Ouai recommends their regular Dry Shampoo for maximum oil absorption. This floral fragrance contains notes of bergamot, Italian lemon, Rose de Mai, magnolia, lily, blackberry, violet, cedarwood, amber, patchouli, sandalwood, and white musk. It is formulated without Parabens and Sulfates.
Directions: For use on dirty, dry hair. Shake it up, work a palm full of product onto your hair and scalp. Re-apply as needed.
Review: So this is the only product in the collection that wasn't a spray, so I was anxious to see how this would work. It left no residue on my hair and it felt very light! It definitely soaked up the oil and my hair smelled like lily!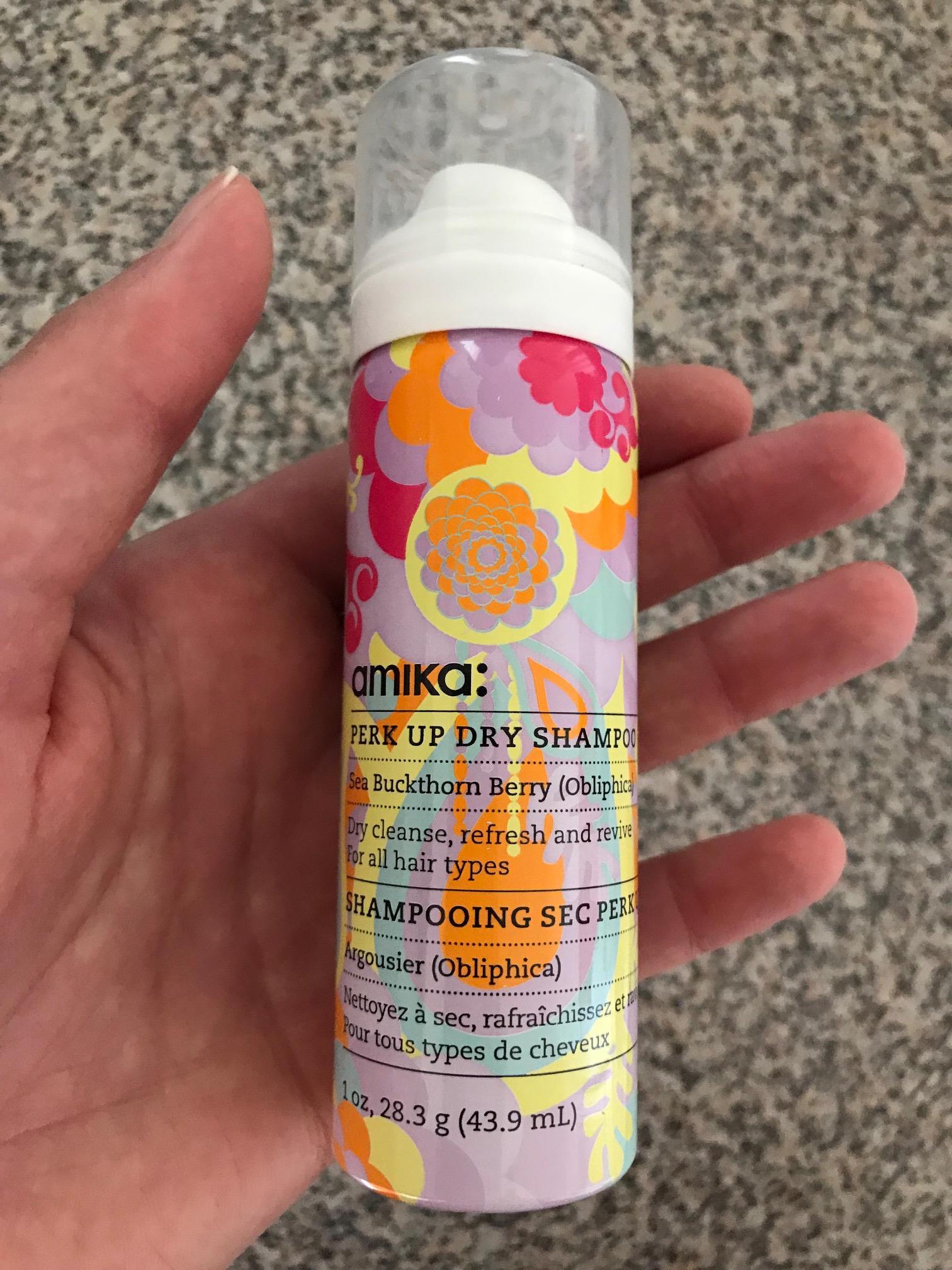 Description: Perk Up Dry Shampoo is your secret weapon to maintaining your style. Enriched with natural rice starch, which immediately works to absorb excess oils, it is one of the only dry shampoos on the market formulated without aluminum starch or telltale, chalky talc. Whether you're in need of a quick no-wash cleanse or an extra boost of volume, a swift mist of this sea buckthorn berry-infused formula leaves hair instantaneously soft and refreshed, while a spray to the roots adds instant amplification. It is formulated without Parabens, Sulfates and Phthalates.
Directions: Shake can vigorously before use. Hold 10 – 12 inches away from scalp and spray lightly for even coverage. Use fingertips to massage through hair.
Review: I love Amika because it makes my hair smell so good and is light weight! There's just something about that Sea Buckthorn Berry. It also takes away the oil and any smell that might've gotten into it. When the Thomas Fire was going on and I would step outside my apartment just for a minute to get my mail, I would come back in with my hair reeking like smoke. Amika to the rescue, this product is amazing!
Living Proof Perfect Hair Day Dry Shampoo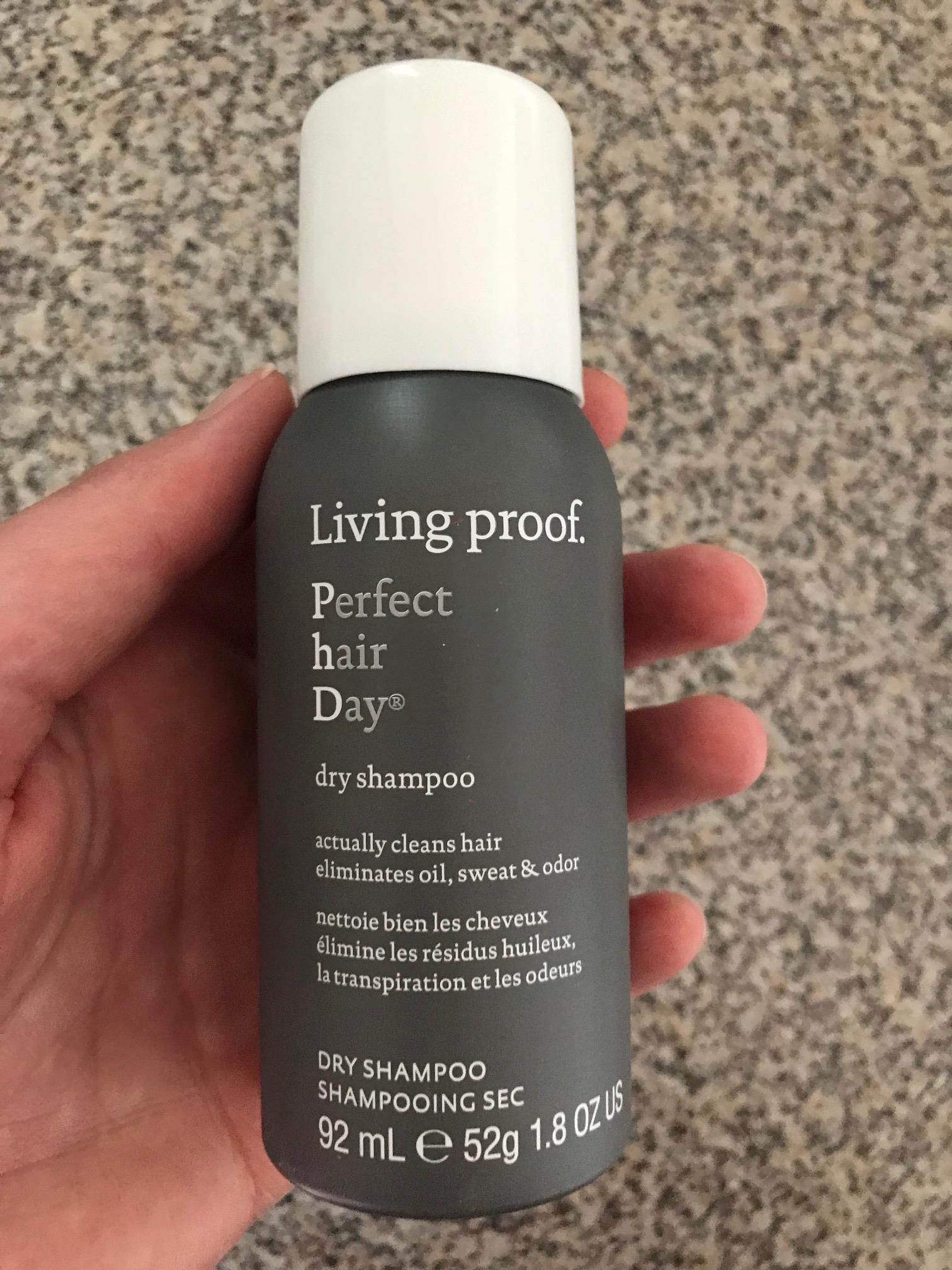 Description: This dry shampoo cleans beyond ordinary dry shampoos. It's powered by a patented healthy hair molecule (OFPMA) and triple-action cleaning technology that absorbs and removes oil, sweat, and odor for ultimately refreshed hair. It's great for all hair colors, leaving virtually no visible residue or powdery buildup behind, and features a time-released fragrance to deliver a light, clean scent throughout the day. It is formulated without Parabens, Sulfates and Phthalates.
Directions: Hold canister about 6 – 10 inches away from dry hair. section thoroughly and apply product in a sweeping motion to dirty/oily areas. Wait 30 seconds for the powders to activate and cleanse. Remove by massaging and shaking at the roots with fingers or brush hair. Apply more if needed, making sure to shake again. Style if needed.
Review: I already use Living Proof's Perfect Hair Day 5-in-1 Styling Treatment and I love how much it adds shine and reduces frizz, so I figured I would be a fan of their dry shampoo. I did not care for the smell of this product or the residue it left (or maybe I just didn't shake it well enough?), but boy did it add a lot of volume to my hair!
Drybar Detox Dry Shampoo – Lush Scent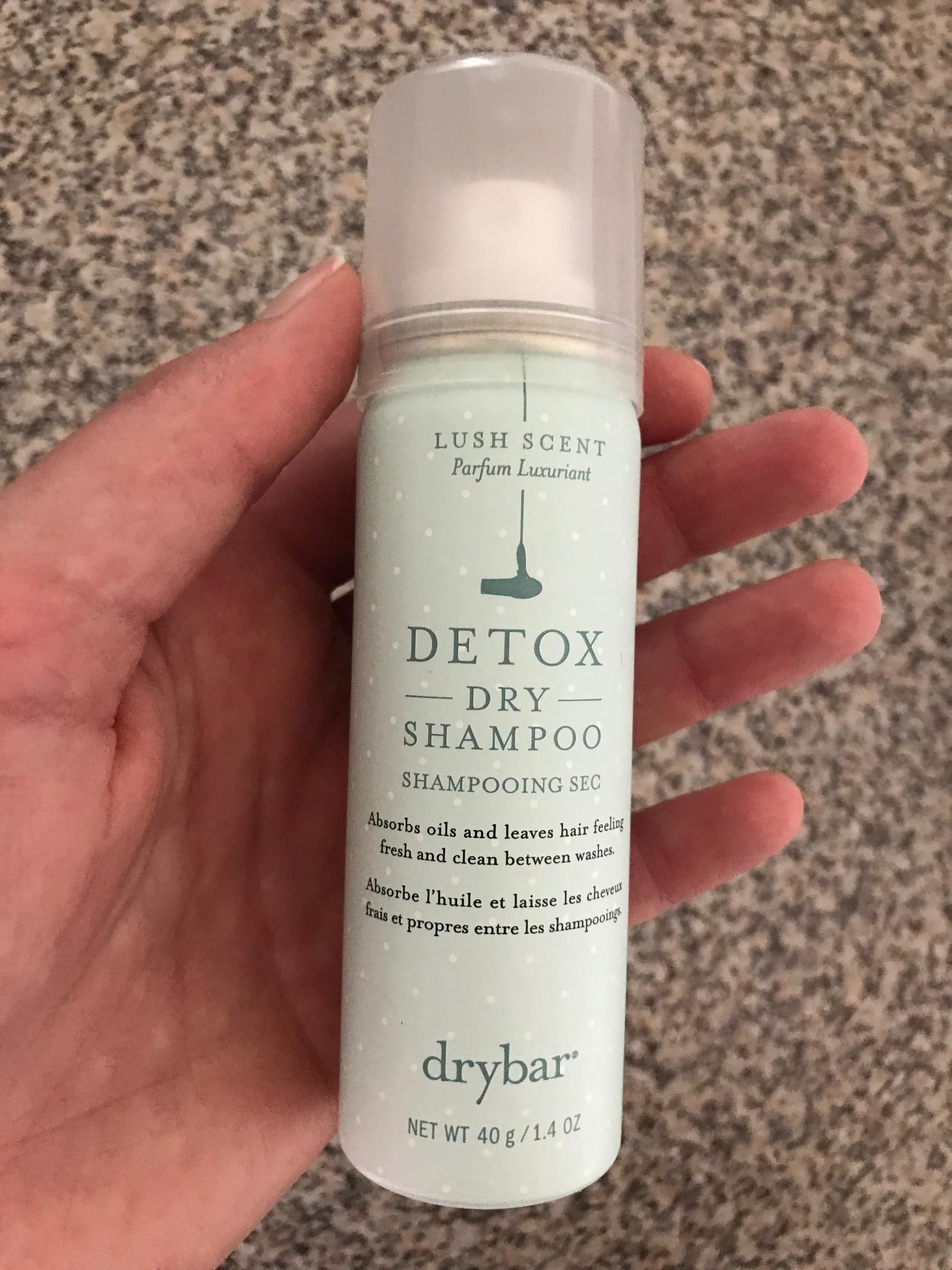 Description: Detox Dry Shampoo Lush is the same great formula as the original Detox Dry Shampoo—now in a lush new scent featuring violet, sandalwood, and musk. The super-absorbent Dry Shampoo contains micro-fine rice powders that become translucent as they absorb to naturally blend with hair colors and expand to provide lift in the roots. Golden root extract increases moisture to prevent dryness and breakage for a healthy look. It is formulated without Parabens, Sulfates and Phthalates.
Directions: Shake extremely well. Spray 4 – 6 inches from the scalp. Allow to dry. Gently rub in (more vigorously for darker hair).
Review: Oh wow did this make my hair smell good! The perfume smell was a bit strong when I was spraying, but once it settled in, my hair smelled like violet and felt amazing. It wasn't overpowering at all and it felt very light and soft.
Bumble and Bumble Pret-a-Powder Tres Invisible Dry Shampoo with French Pink Clay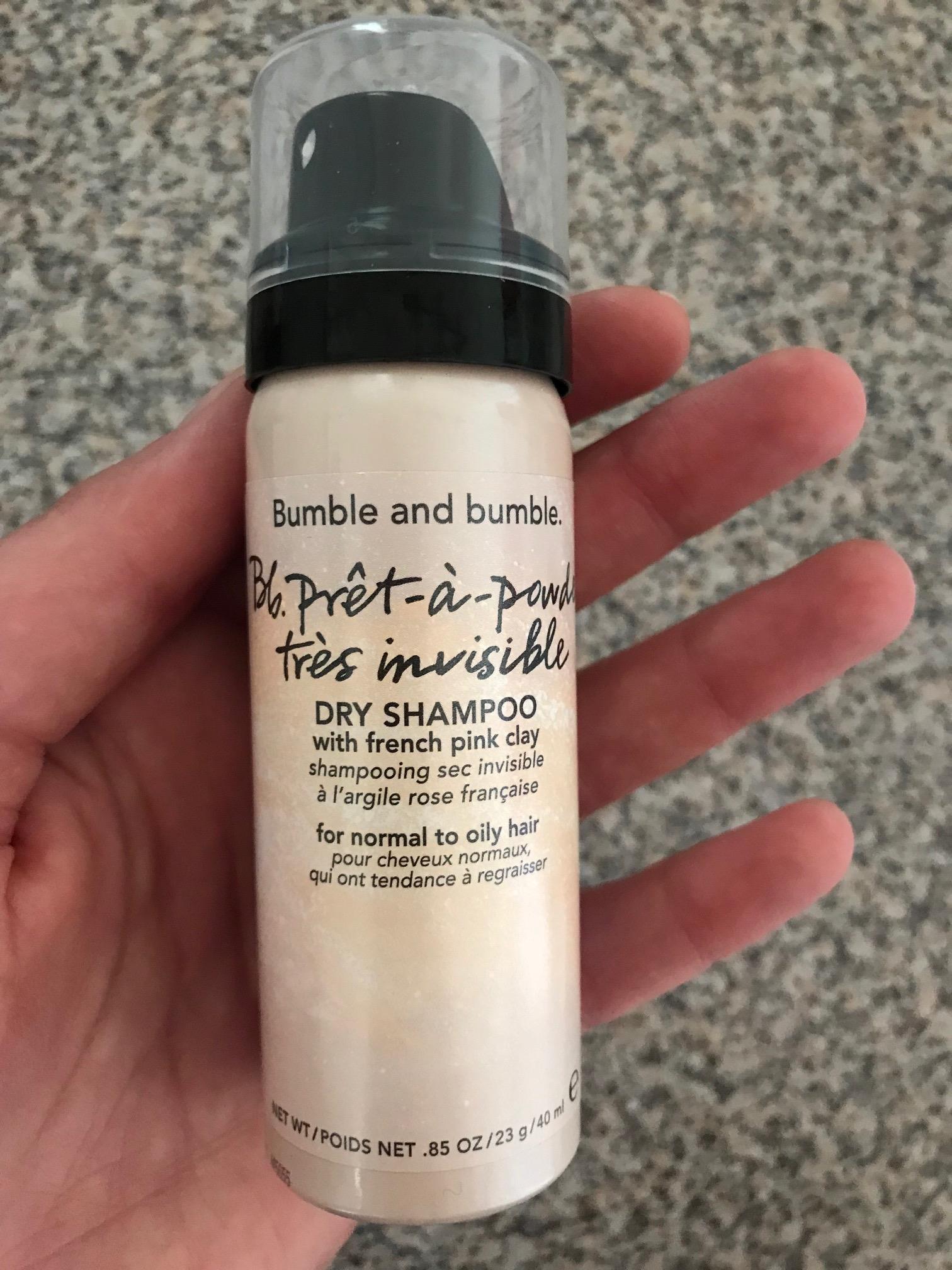 Description: Formulated with French pink clay, this dry shampoo immediately absorbs oil and sweat while dry cleansing hair. UV filters help protect against the drying effects of the sun, leaving hair soft and volumized. Simply distribute from roots to ends for a lightly scented, (seemingly) just-washed finish with zero residue and a sheer finish. It is formulated without Parabens, Sulfates and Phthalates.
Directions: Shake well. Hold can 10 – 12 inches away from dry hair and apply.
Review: Since I was going outside shopping for the day, I felt that using this product would help in terms for the UV filters. I read that the French pink clay is a natural clay from the Poitou-Charentes region of France that absorbs oil to dry cleanse. It made my hair smell likes roses and it took away the oil instantly!
Overall, all of the products worked well!
Good luck finding the one that works well for your hair! 🙂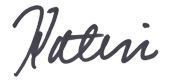 SaveSave
SaveSave
SaveSave