I haven't been to Palm Springs since the fall of 2010 and I was dying to get back, so I decided to jump in my car and head east for the day last Saturday. From LA, it's about 2 hours east.
I love Palm Springs for the colors, unique desert location and the relaxed environment that it offers. It's the perfect road trip or weekend getaway in my opinion. There are so many fun things to do in this fun, buzzing yet quaint city. It's also known as "Hollywood's Playground" and many stars from the 50s and 60s such as Marilyn Monroe and members of the Rat Pack would party there. Elvis Presley also honeymooned with Priscilla Presley and there is even a tour of the house. You can see a lot of influence from that era still embodied in the city.
You know you're approaching Palm Springs off of the 10 Freeway when you see the endless Wind Energy Windmills (there are 4,000 of them between the San Gorgonio Mountain Pass in the San Bernadino Mountains).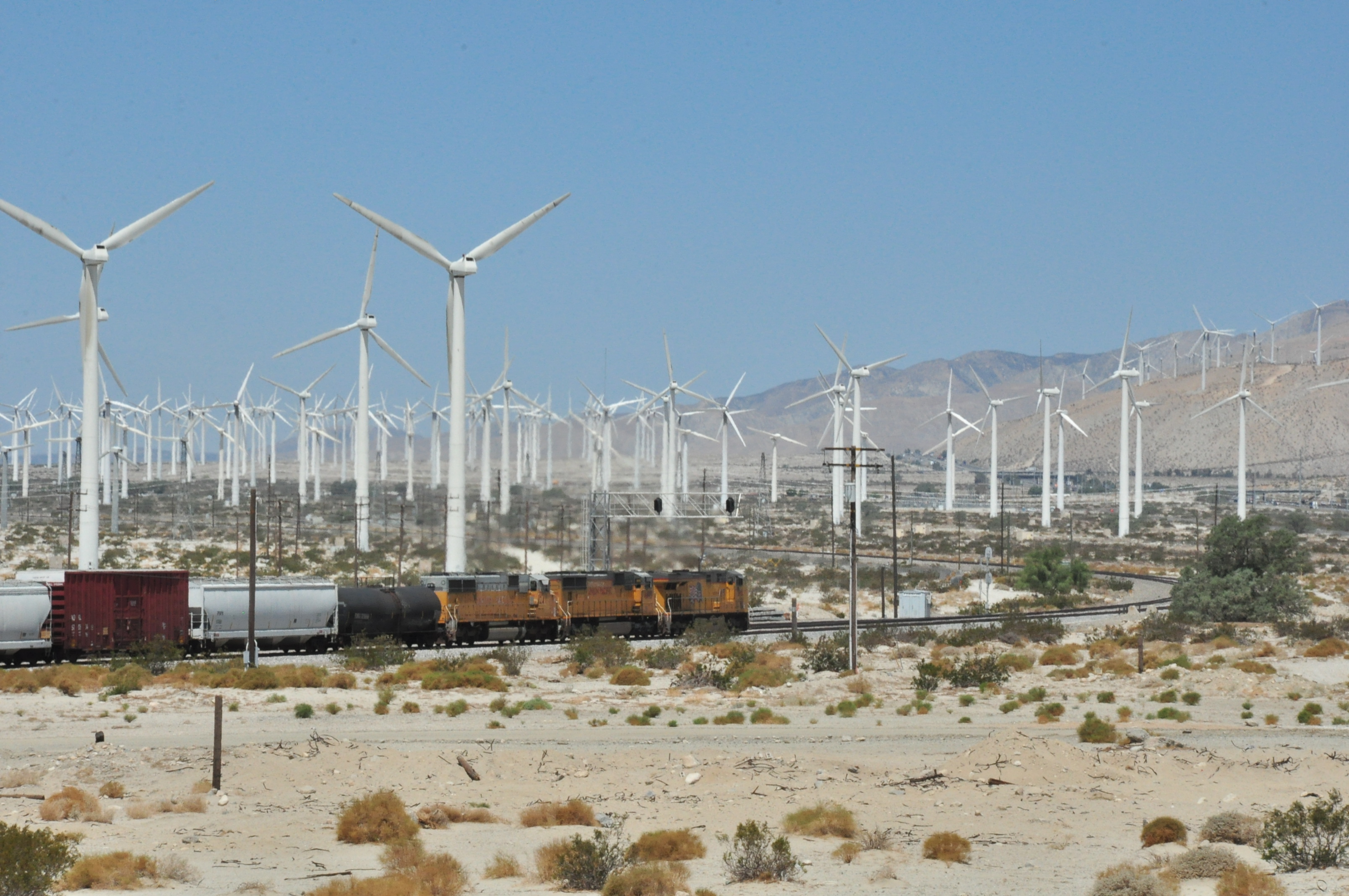 Because of the huge amount of rain California finally got after 6 years, the wildflowers were also in bloom and the lush green had returned to the mountains. But first, you must stop at Cabazon.
Years ago I went to the Cabazon Outlet Mall to do a little spending and visited the Cabazon Dinosaurs, which is the world's largest dinosaur architecture with 50 lifelike dinosaurs. If you remember, they were featured in the movie "Pee Wee Herman's Big Adventure (god I feel old now)." You can climb into T-Rex's mouth via a small ladder and see life from his point of view or walk into the Brachiosaurus gift shop. Cabazon is just a few minutes outside Palm Springs on your way in, btw.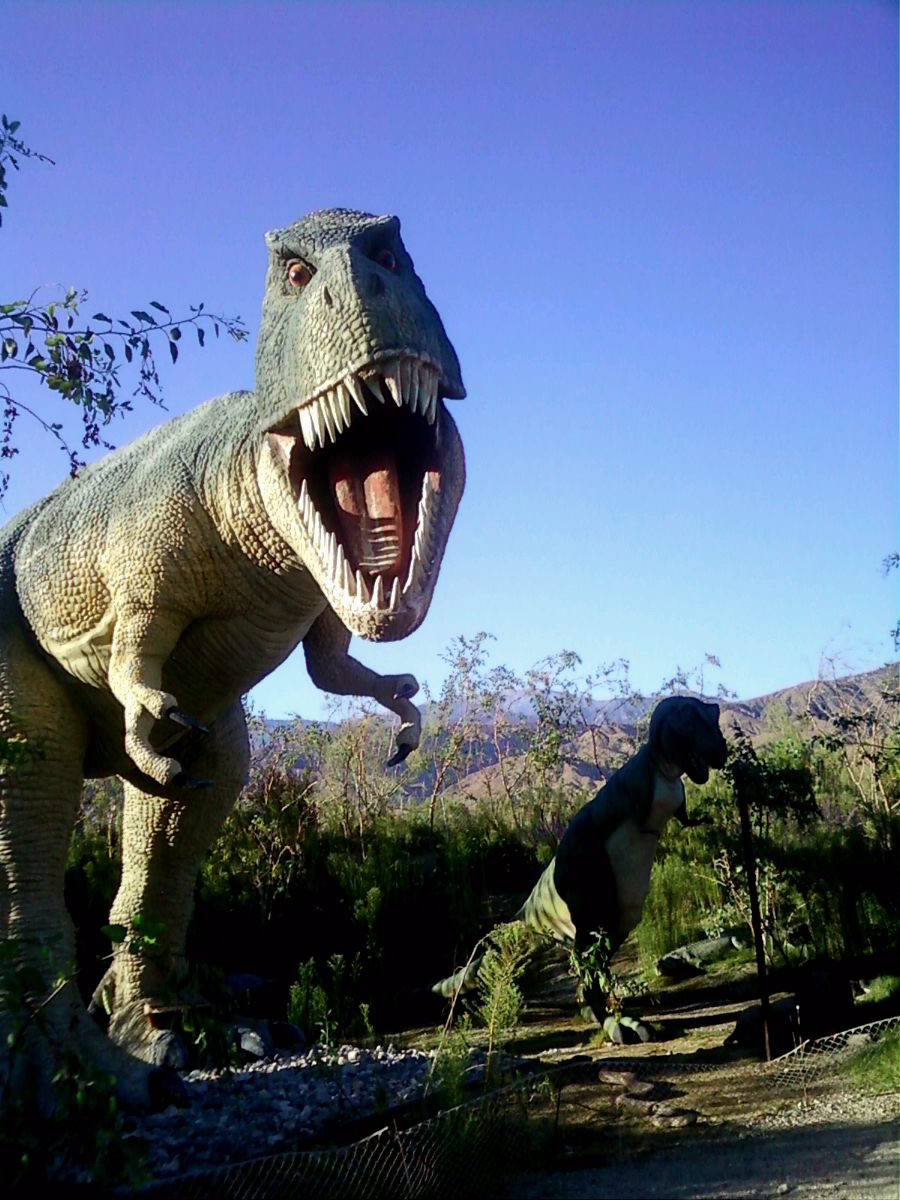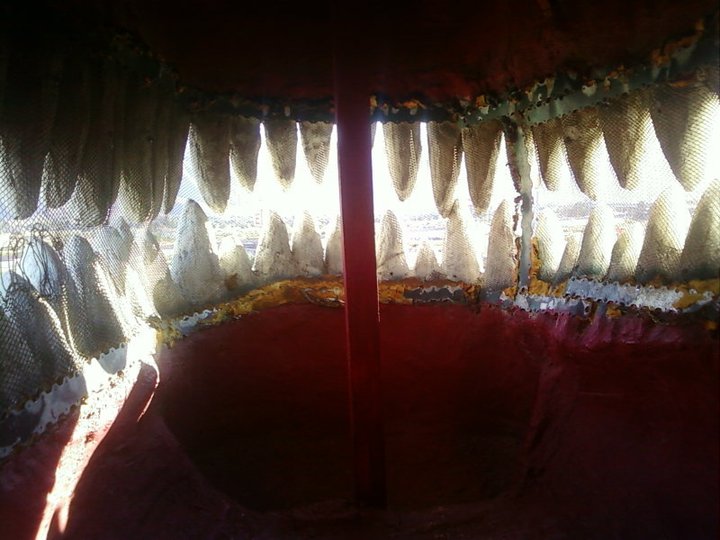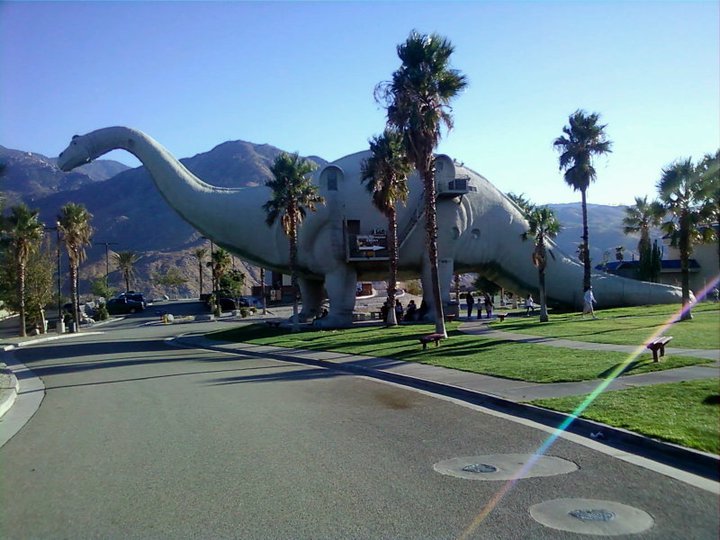 This time, however, I went to Living Desert Zoo. I have never been to a zoo in the desert before and it was rather interesting. The temperature that day was 85 degrees with a cool wind, so it was the perfect outing. I got to see giraffes, leopards, wild dogs, mountain lions, a model train exhibit, hospital and cacti galore. I haven't been to a zoo in years, so it was nice to see the animals and be in nature.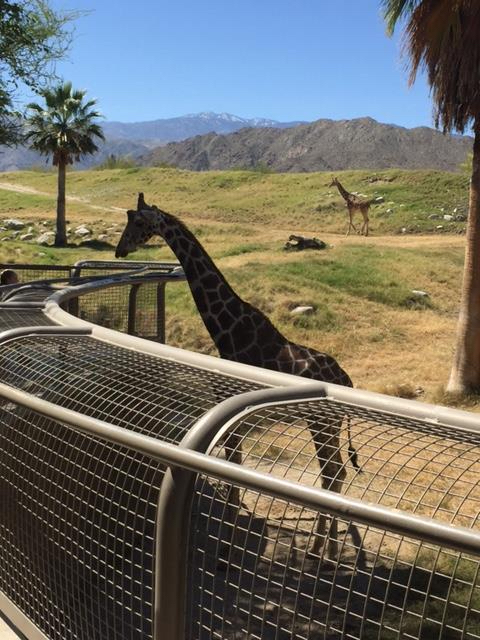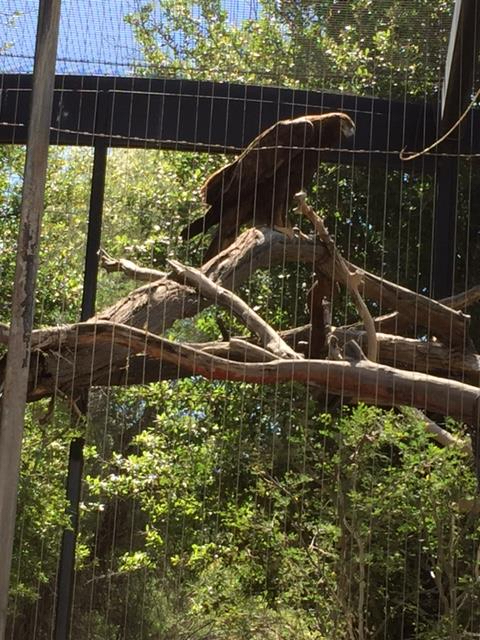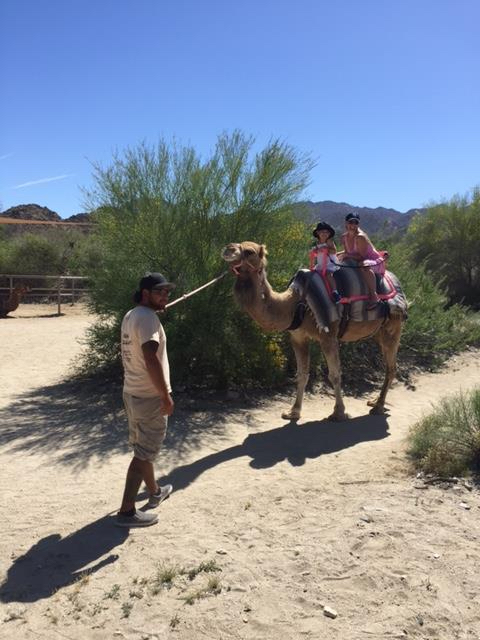 I always, always have to have Mexican food when I go to Palm Springs, it is seriously the best, so I stopped by El Mirasol, which according to online reviews has the best authentic Mexican restaurant in town. I ordered myself a house Margarita, had amazing chips n salsa and ordered their most popular dish, which was amazingly the Carnitas Salad. It had this very tasting tomato vinegar salad dressing and wasn't too heavy, I ate every bite! You can view the full menu here, it is all reasonably priced.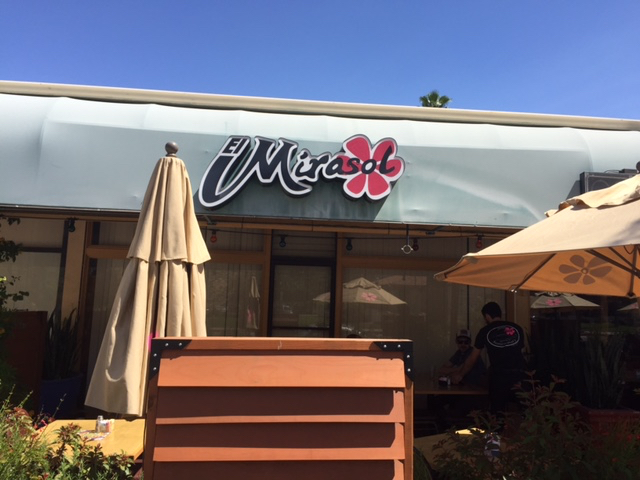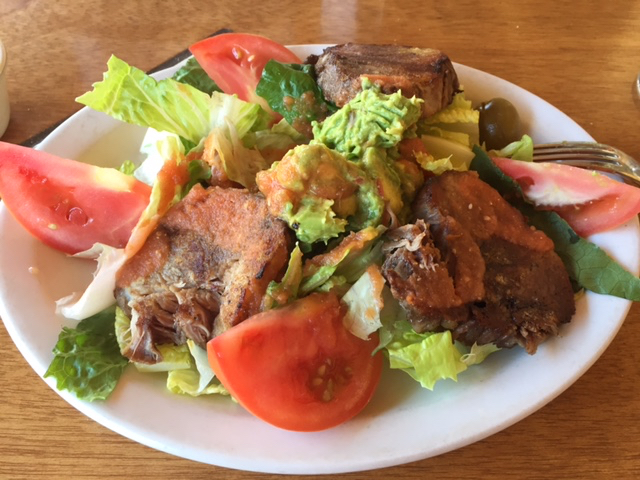 Next I hit up Downtown Palm Springs for a bit (Palm Canyon Drive). I went into a few cute boutiques and viewed the Palm Springs Walk of Stars on the ground as I walked, but the main reason why I was there was because I was craving a cool treat, it was so hot. The waitress at El Mirasol suggested I try the best shake shop in town (actually, the #1 best shake shop in California and 18th best shake shop in the world) called Great Shakes. Inside, it had a cute 1950s vibe. I ordered myself a Key Lime Pie shake and OMG, it was to die for! It was perfect, tart and not too sweet. The cashier told me that the shop only uses fresh ingredients and all shakes are topped with a homemade mini donut. It was the perfect topper!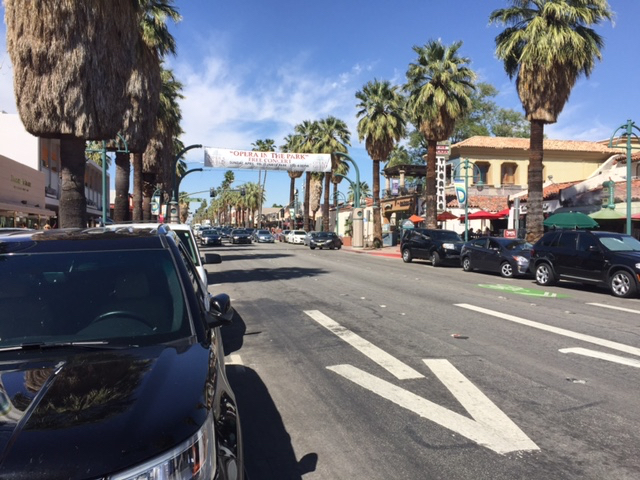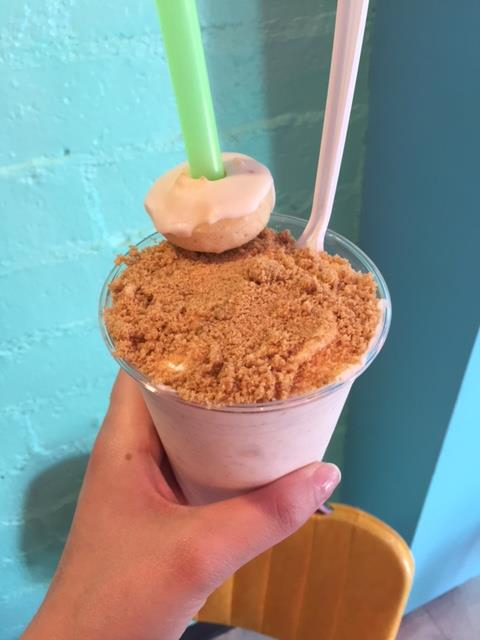 Something I did on my first trip and I wanted to do again was go up to Mount San Jacinto via the Palm Springs Aerial Tramway, which sits at 8,516 feet, the second highest elevation point in all of California. Above, there are fantastic views of Palm Springs from the front patio and out back a 50 mile hiking trail through the mountain. There was still snow on the ground from the storms and it was pretty to view. You can also dine inside the restaurant or enjoy a drink at the bar. Note: Having 1 drink at the bar will make you feel like you had 2 or 3. Because of the elevation, your blood gets thinner and you will feel it a lot faster.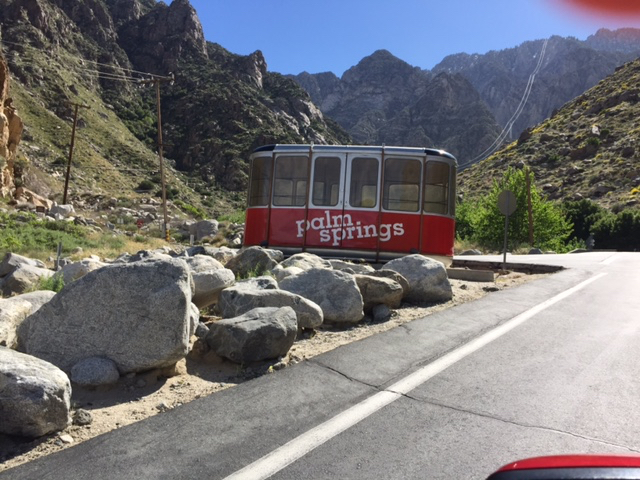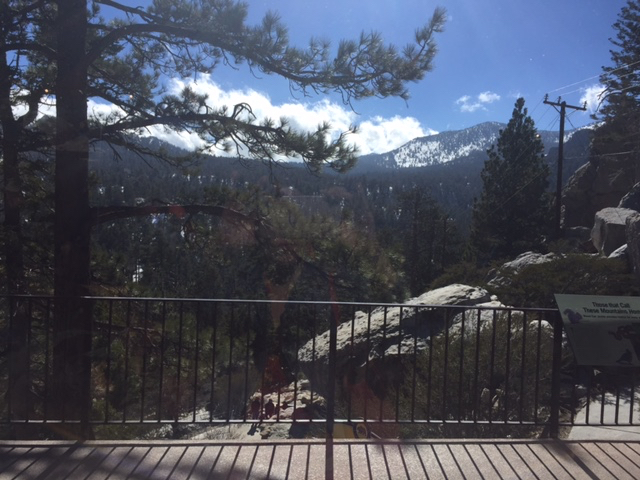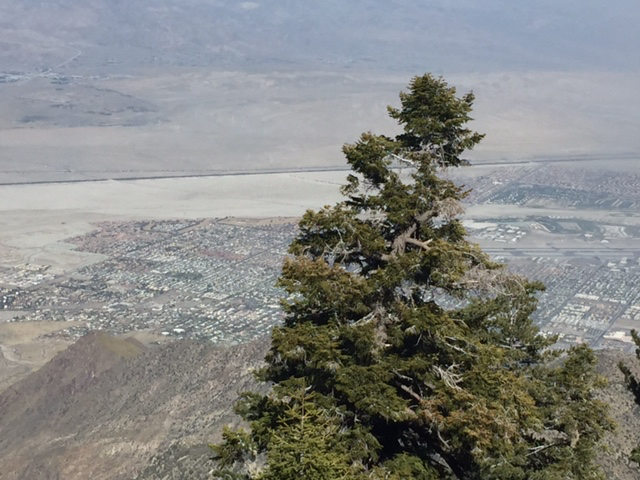 Next time I visit I hope to go on a few tours and hit up Wet 'n' Wild waterpark, I haven't been to a waterpark since I was a kid and with the desert heat, it'll feel good to cool off!
I hope you enjoy your visit when you go, it's worth the trip! 🙂