I thought since the MTV Video Music Awards are on tonight that this post would be appropriate!
Something you definitely want to experience at least once while living in the LA area is to attend an awards show. It's a once in a lifetime opportunity and quite the experience seeing a ton of A list celebrities present and perform in one room. I attended the 2010 Video Music Awards with my friend Nicole and we had a blast!
How I got the tickets was kind of a funny but hectic story. I found an ad on the Craigs List Ticket section the day of the show (a Sunday) from a lady that works in the entertainment industry and was selling 2 tickets for $950. She wanted to get rid of them ASAP. Quite pricey I'll admit, but I decided to see if I could get her to drop it a bit. I grew up watching the VMAs with all of the excitement, the unknown and I knew I wanted to try and get in.
I took a shower and shortly afterwards I saw that I had 3 missed calls from her! I called her back immediately and after negotiations, we settled on a price of $650. Still expensive, but again, it was a once in a lifetime opportunity in my opinion!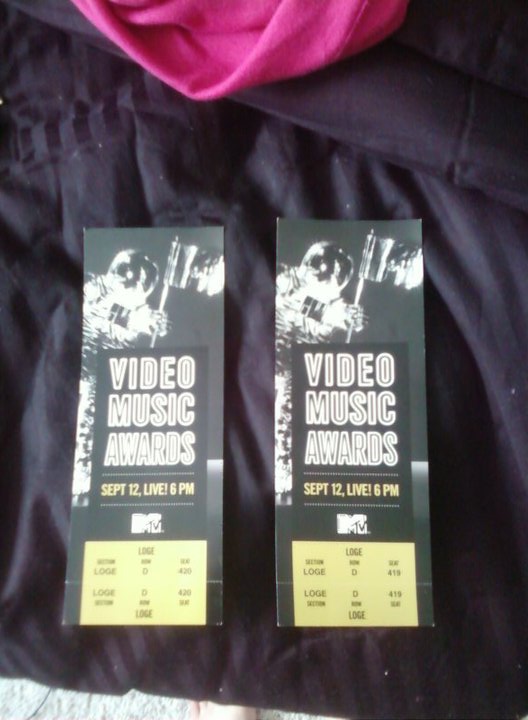 There was just one small problem: I had to drive up to LA (I was living in Anaheim at the time) to get them ASAP as she had to board a plane back to Vegas. I was still not ready for the day as I had just gotten out of the shower and I had 2 hours to get the tickets from her.
I darted out the door and I have never driven so fast on the 5 and the 10 in my life! I was a few minutes late but I made it to the convenient store where we agreed to meet to get cash out of my account (at that point the banks were closed for the day). Well I couldn't withdraw the full amount because I didn't have the privilege to do so, so we ended up doing a half cash/PayPal transfer.
I then thanked her, darted back home, got ready and drove back to the LA area to get Nicole. Looking back, why I didn't just grab all my my items and clothing for the night and get ready at her house instead of making two long trips from OC and to LA and back is beyond me. We had to be at Nokia Theater (now Microsoft Theater) no later than 5:45 p.m. when the doors would close!
The VMAs are pretty hip and trendy in regards to fashion. I wore a black sheath dress with embroidery and black heels. We ended taking our seats in the next section up from the main floor and sat right behind Bethenny Frankel  and her husband from The Real Housewives of New York City. So many girls kept coming into our row to try and get a photo with her!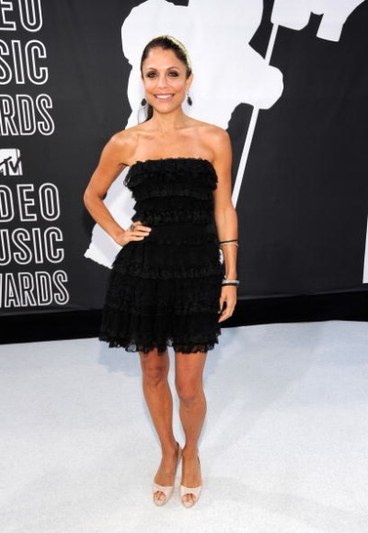 Chelsea Handler co-hosted the show and she was a hoot. I remember Lady Gaga coming out with her meat hat, Nicki Minaj with her pink hair and Cher in her infamous battleship outfit with a leather jacket to present awards.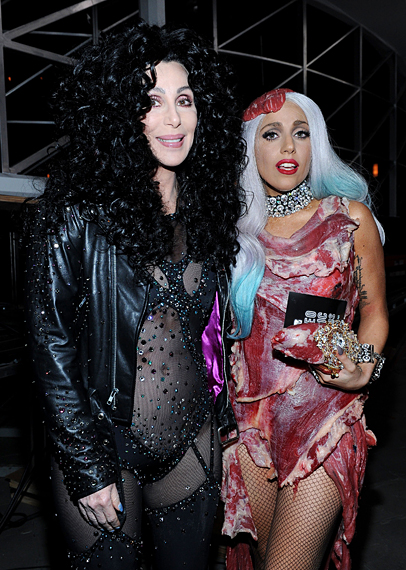 I saw Usher performing "OMG," Rihanna and Eminem performing "Love The Way You Lie" and Taylor Swift singing her forgiveness song to Kanye West called "Innocent" in regards to the whole incident at the 2009 VMAs when Kanye stole the microphone from her on stage when she won "Best Female Video" and said that Beyonce's "Singe Ladies" was the best video of all time. After Taylor's performance, many people commented how odd the song was.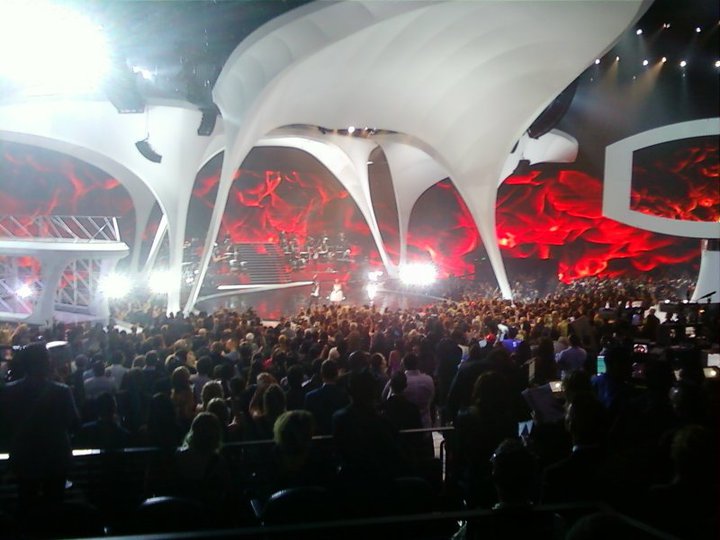 Kanye ended the show by performing "Runaway," which I thoroughly enjoyed since the beat and lyrics were catchy. Prior to him coming out on stage, he was booed mostly due to the incident that had occurred with Taylor the year before at the VMAs.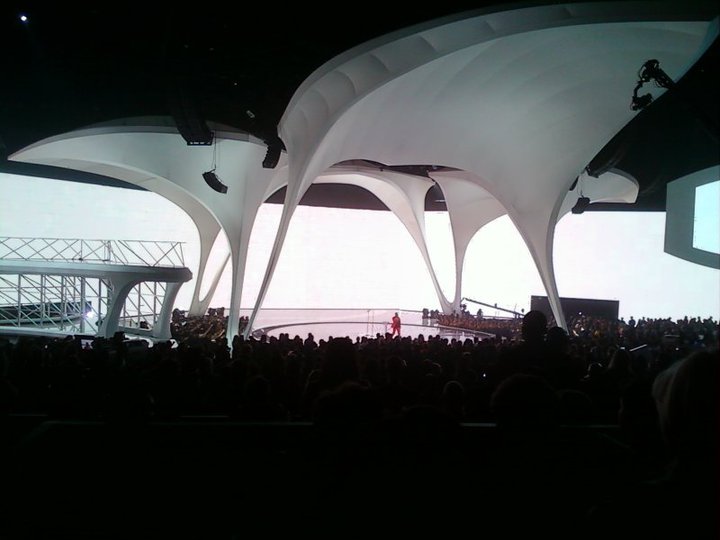 I think what people don't understand about the VMAs is that it's a 3 hour show but it's mainly because the commercial breaks are so long. During the breaks, crews would come out and set up the stage for the next performer while Deadmau5 spun hits to entertain the crowd. It's also a time for celebrities and other audience members to mingle with one another.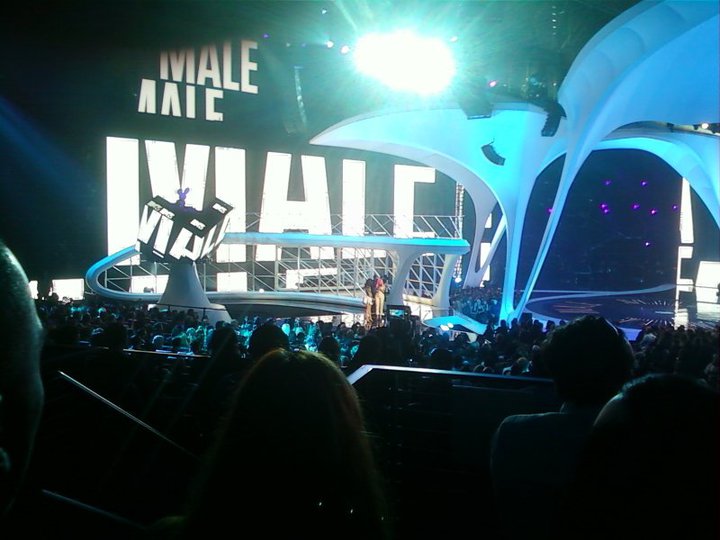 In the end the experience was one that I will never forget. I later put my entertainment contact's name in my phone as "The Hook Up" since she got me such a good deal on the VMA tickets. When the 2011 show came around I reached out to her but she was selling two tickets for $1,000 and wouldn't lower the price. I obviously turned her down. Like I said, it is very pricey to attend an awards show! To this day, I still have my 2010 ticket I keep as a souvenir.
I'm really looking forward to seeing Rihanna being honored with the Michael Jackson Video Vanguard Award, Kanye's performance and seeing Britney Spears perform for the first time in 9 years at this year's show!
Let me know what you guys are looking forward to as well or who you hope will win! 🙂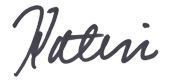 Photo Credit: MTV, Glamour Magazine