Hi guys! I know, I know, it has been almost a month since I posted a blog, I broke my "post once a week" rule, but I am back! I have just been super busy with work and personal related things, I am getting back on track though!
Over the long Thanksgiving Weekend, I made my way back down to Downtown LA on Sunday to visit two highly popular and well-known museums: The Broad and Museum of Ice Cream.
When I ordered my tickets, I had to wait in an online que for both museums a few months ago. Both museums release the tickets at certain times throughout the year and I was lucky to kill two birds with one stone on Sunday. It took me 10 minutes to get through The Broad que, while the Museum of Ice Cream took me an hour and 20 minutes! The cost of The Broad ticket was $25/adult and for the Museum of Ice Cream it was $29/adult.
The Broad is currently hosting its first visiting special exhibition called Yayoi Kusama: Infinity Mirrors, which celebrates the Japanese artist's immersive Infinity Mirror Rooms. According to the website, the experience "provides visitors with the unique opportunity to experience six of Kusama's infinity rooms—the artist's most iconic kaleidoscopic environments—alongside large-scale installations and key paintings, sculptures and works on paper from the early 1950s to the present, which contextualize the foundational role the concept of infinity has played in the artist's work over many decades and through diverse media."
This is why there was a such a crazy rush to get these tickets. You can read about the frenzy in this LA Times article. Although The Broad website says it is on display until January 2018, I think it got extended, but I am not quite sure? There is a Stand By waiting line as well, but it's best you purchase advanced tickets.
The special exhibition is on the first level of The Broad, while the general admission gallery is upstairs. The Infinity Mirrors exhibition is very on track and scheduled. For each mirror room, you get a total of 30 seconds to view it (the staff literally has a stopwatch on them). Below are some of the photos I captured while in a boxed room or looking through a view finder. There was also a mirrored room with pumpkins that made me feel like I was in the middle of a pumpkin patch, but we were all prohibited from taking photos of that room. The staff told us that Kusama just "wanted each visitor to enjoy the room" instead.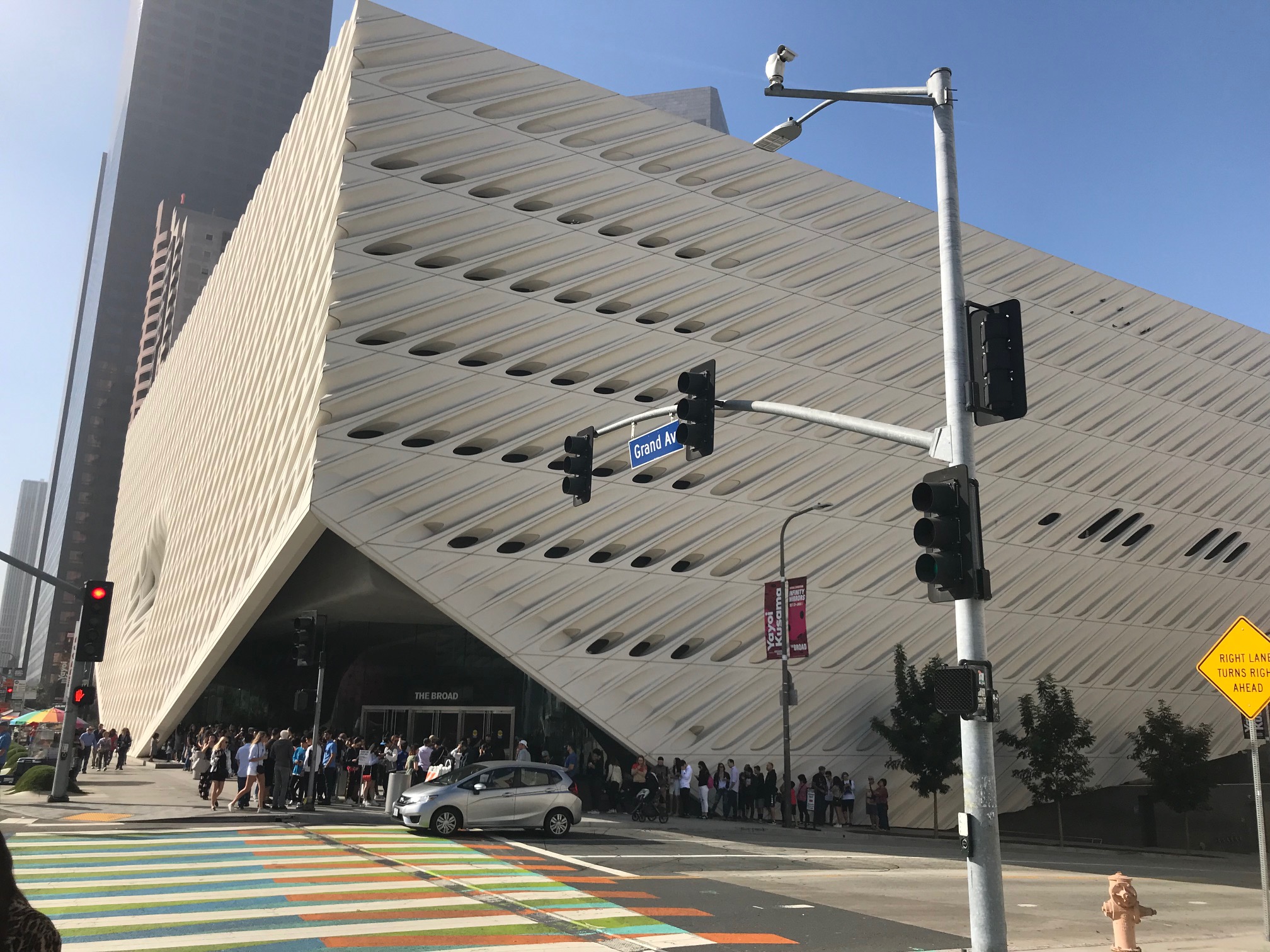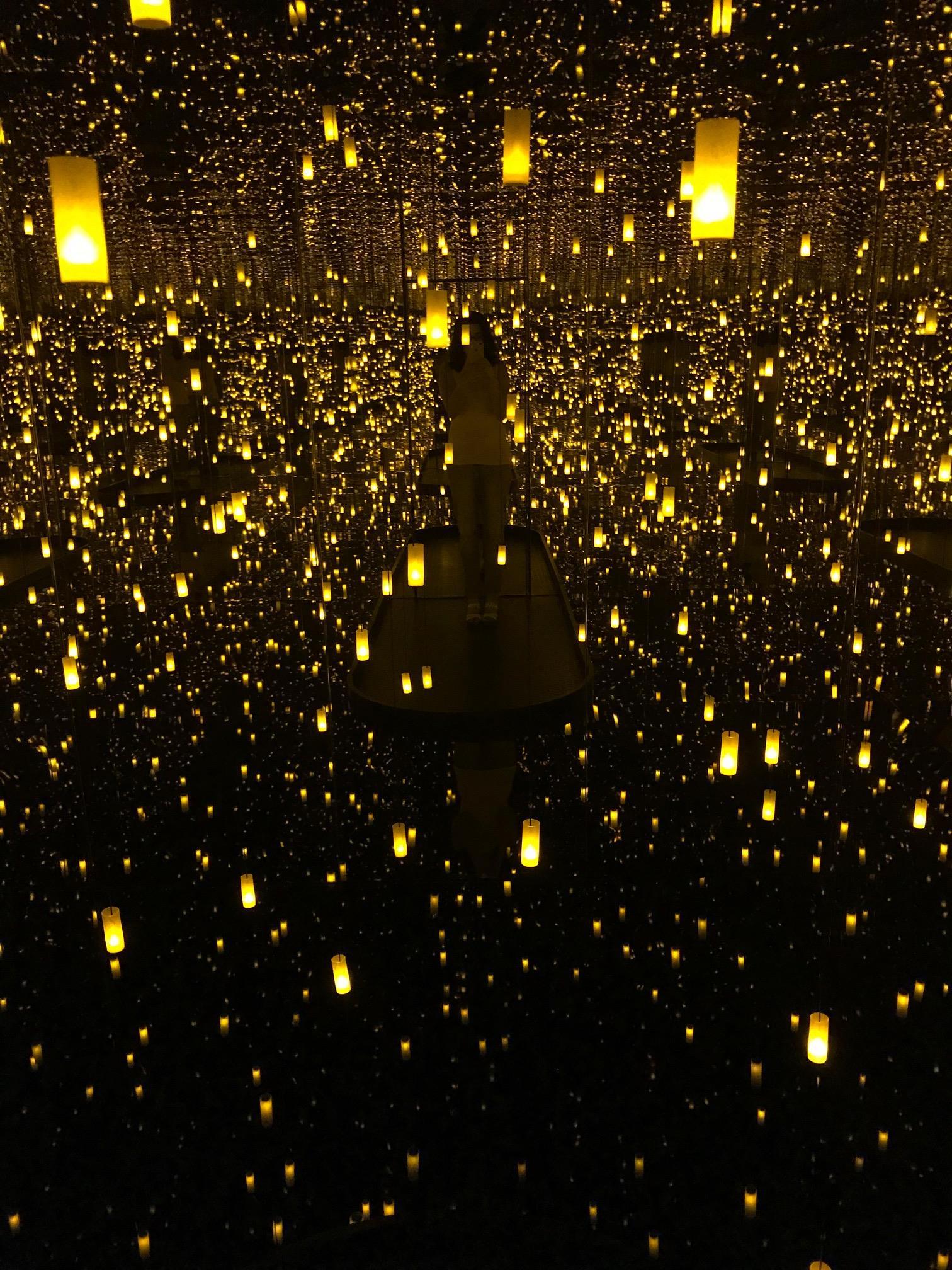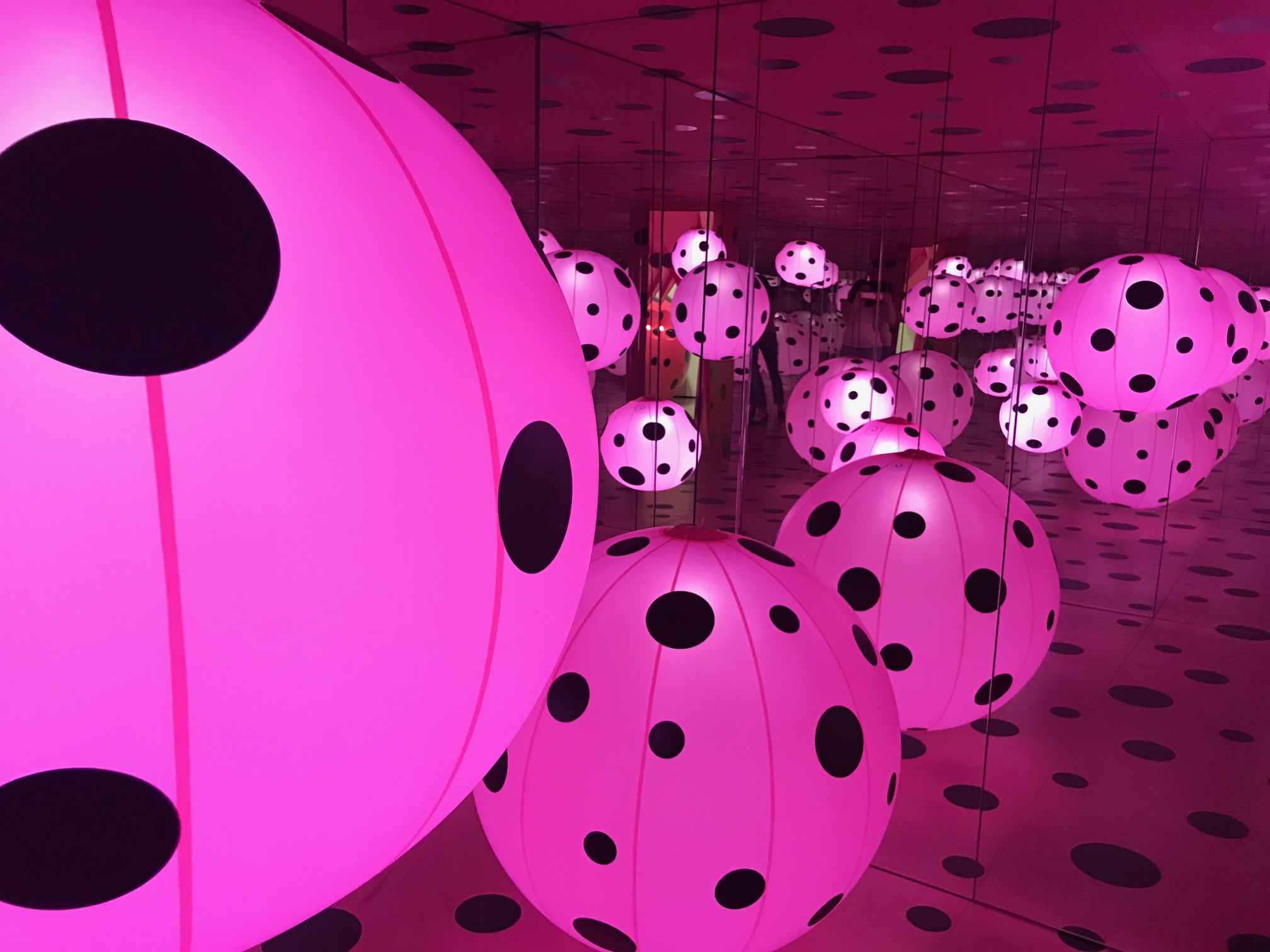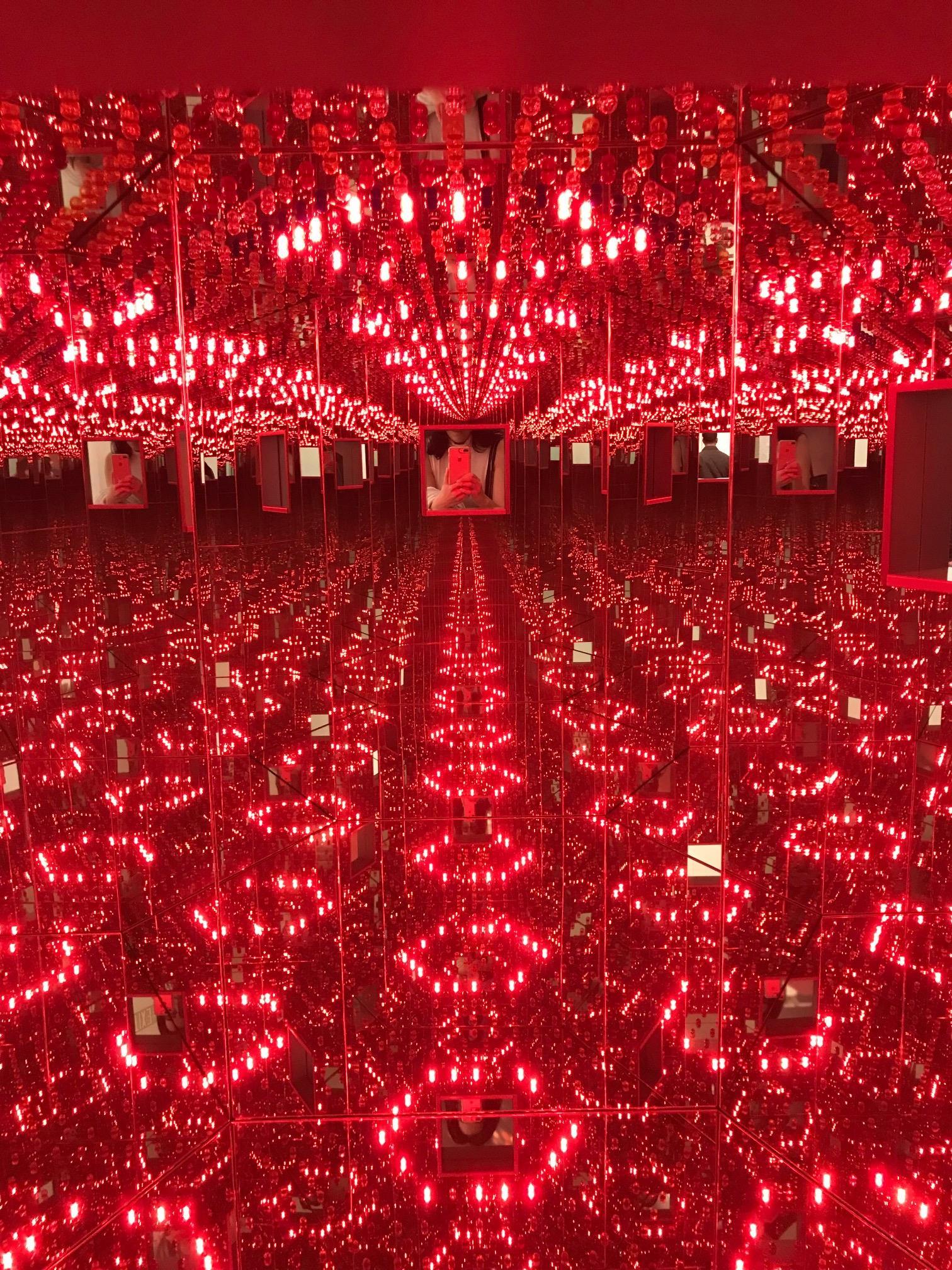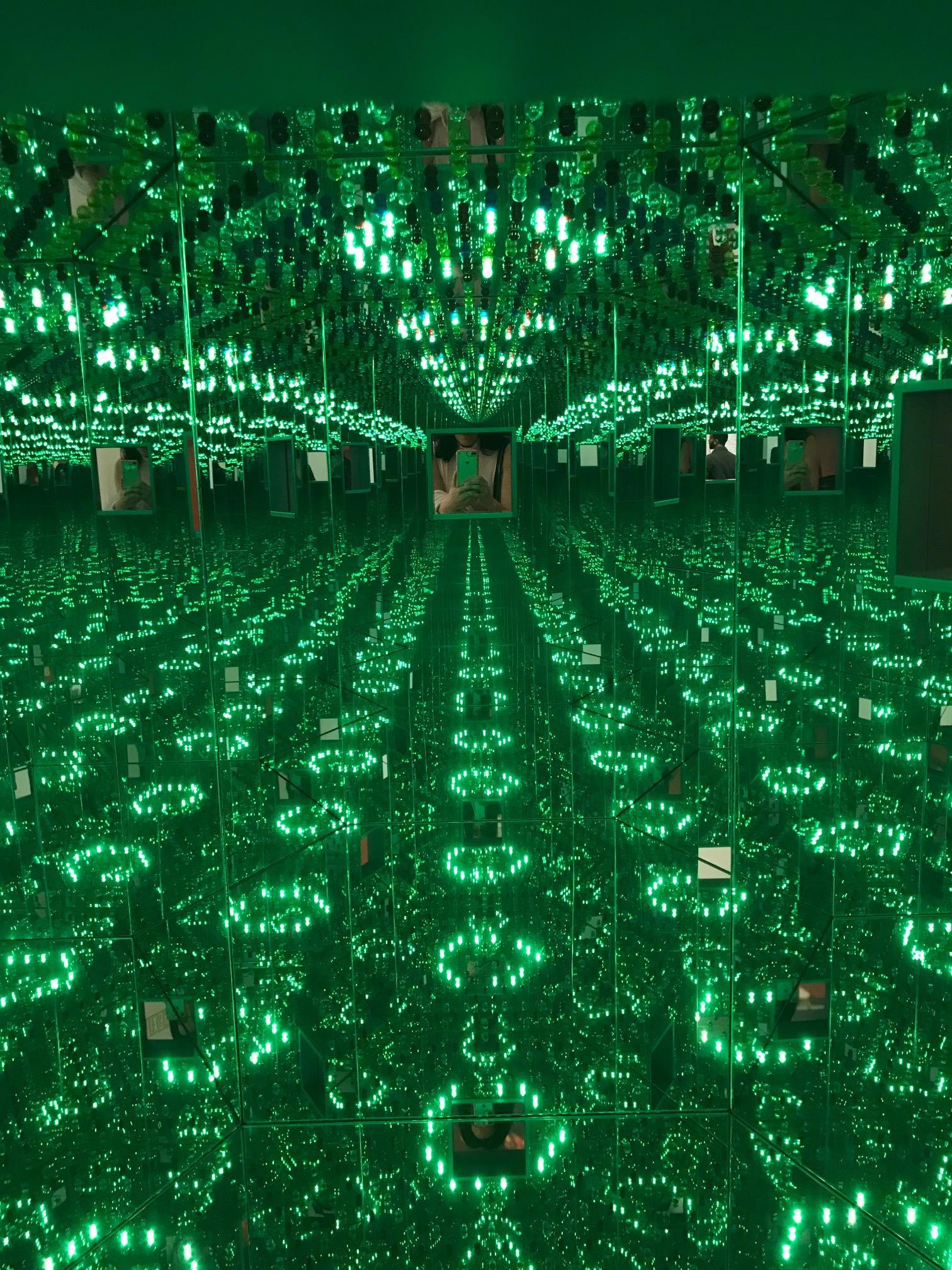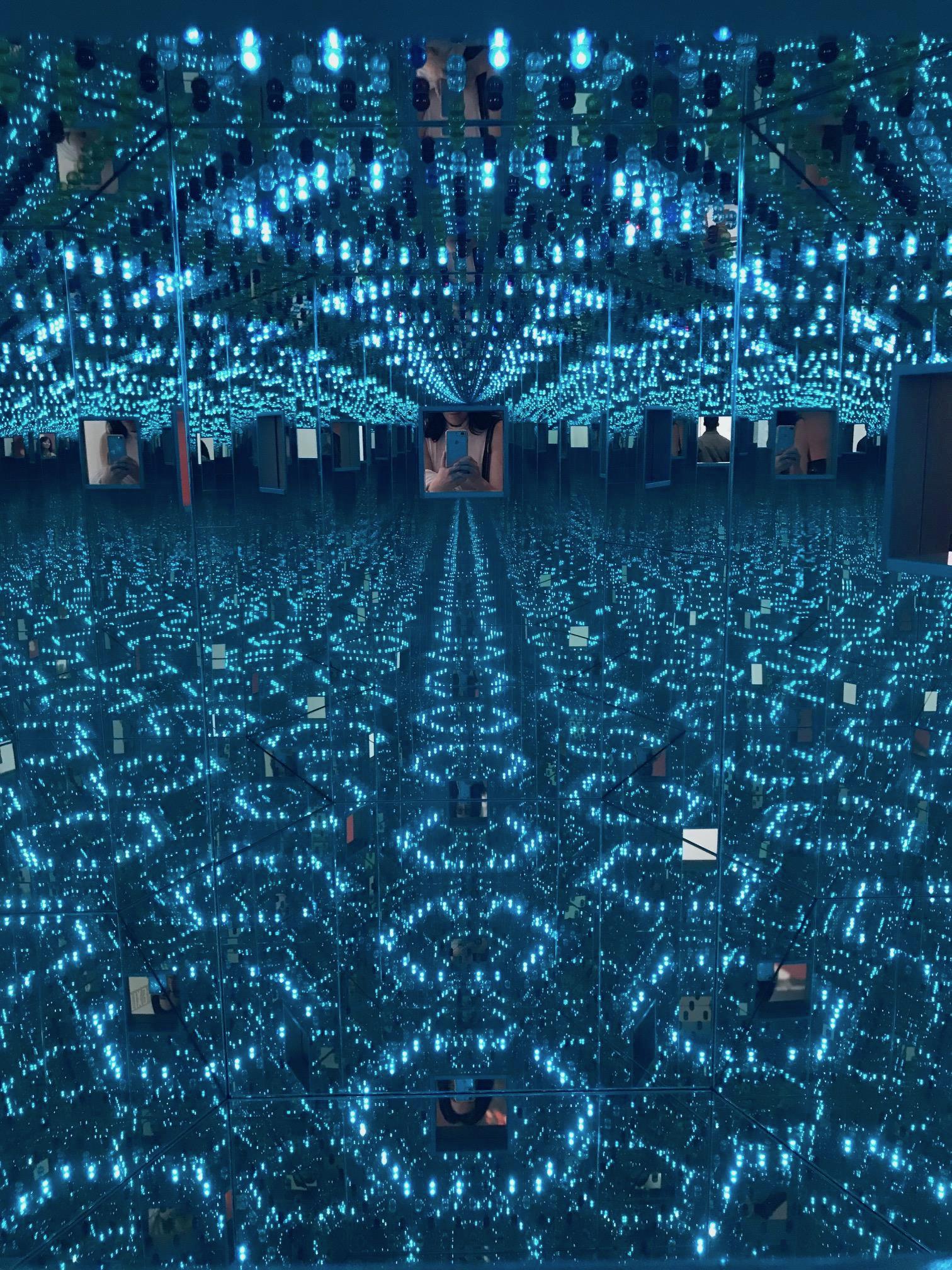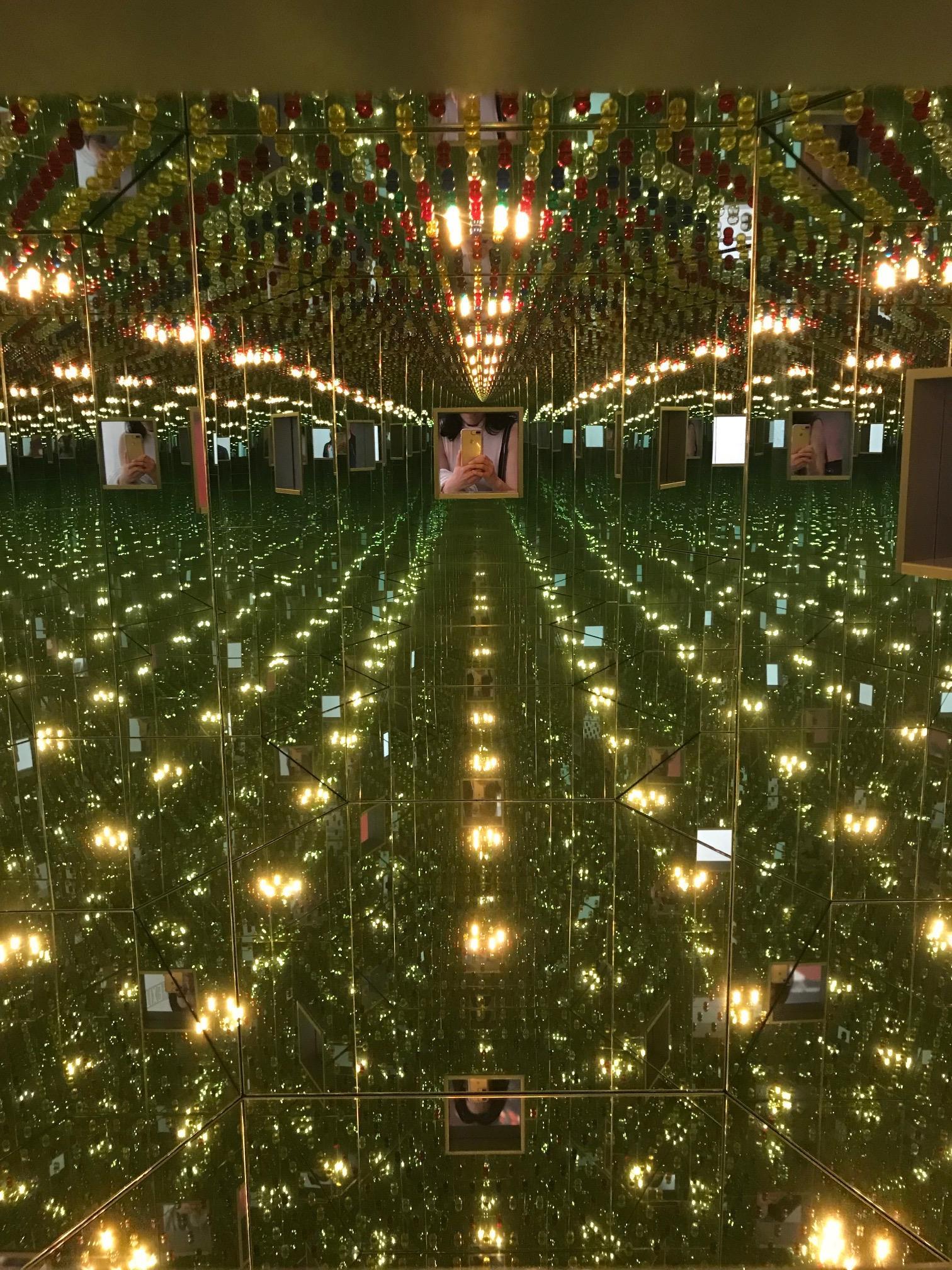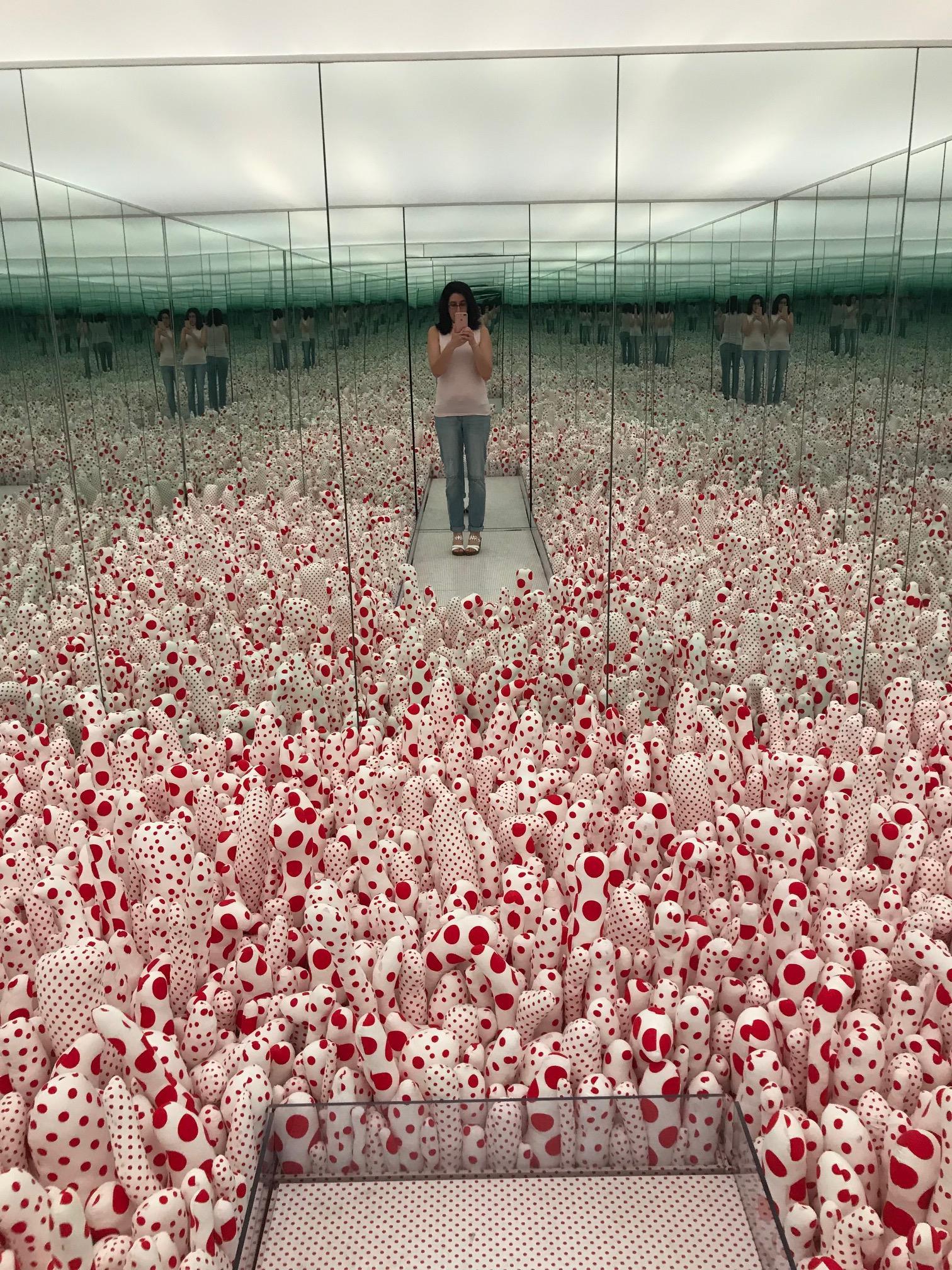 Kusama also had other unique works of art on display such as paintings and sculptures.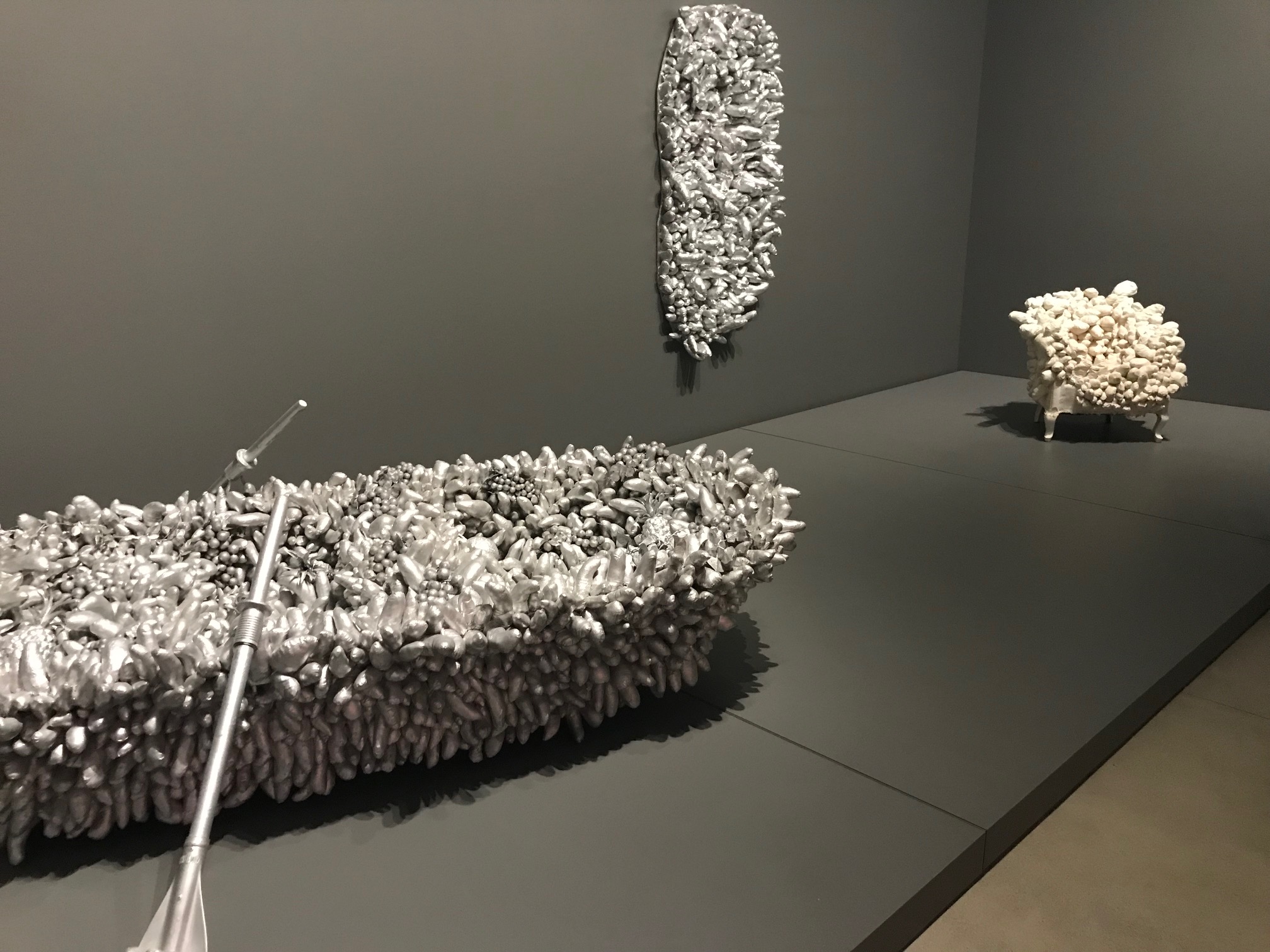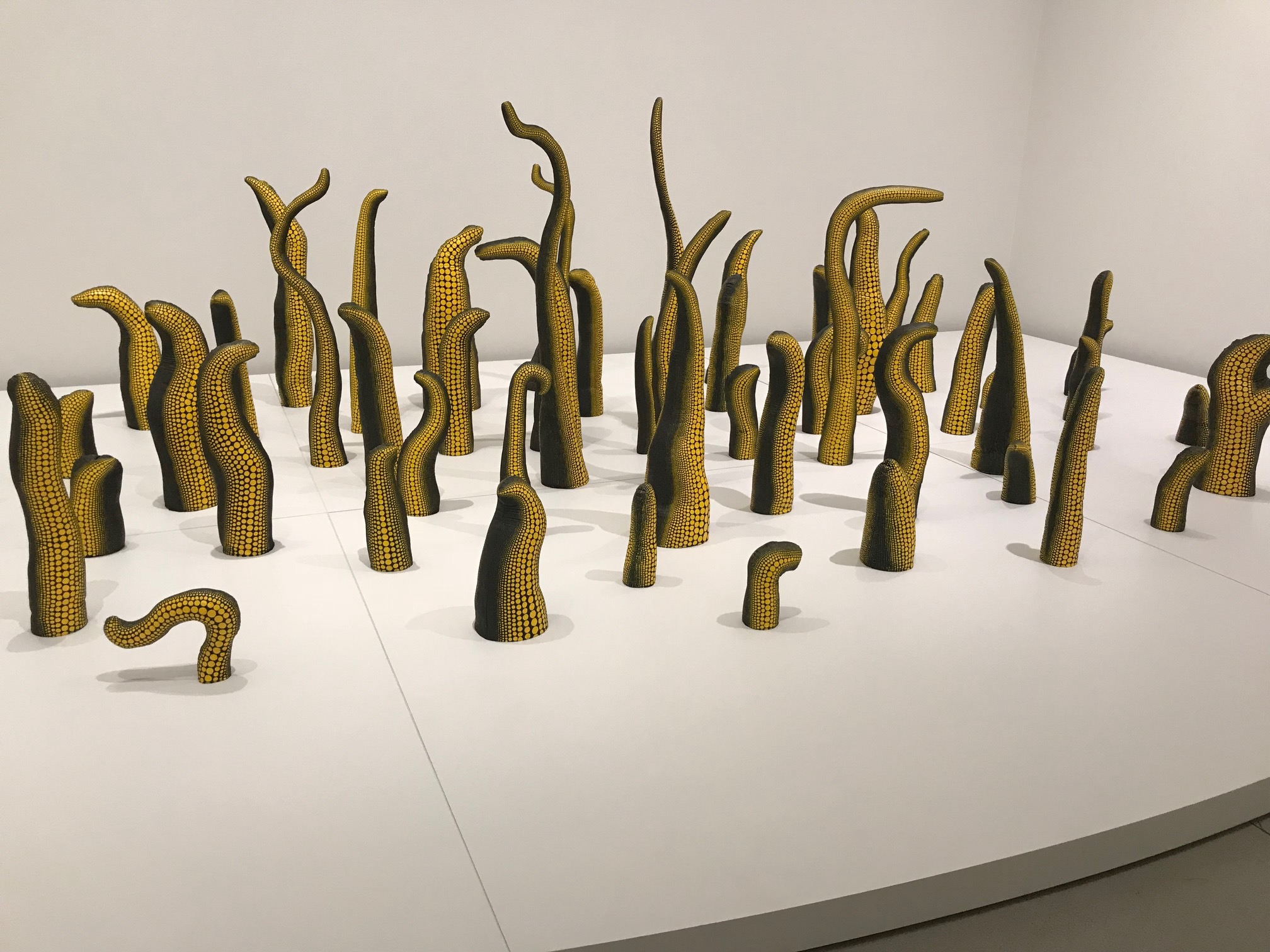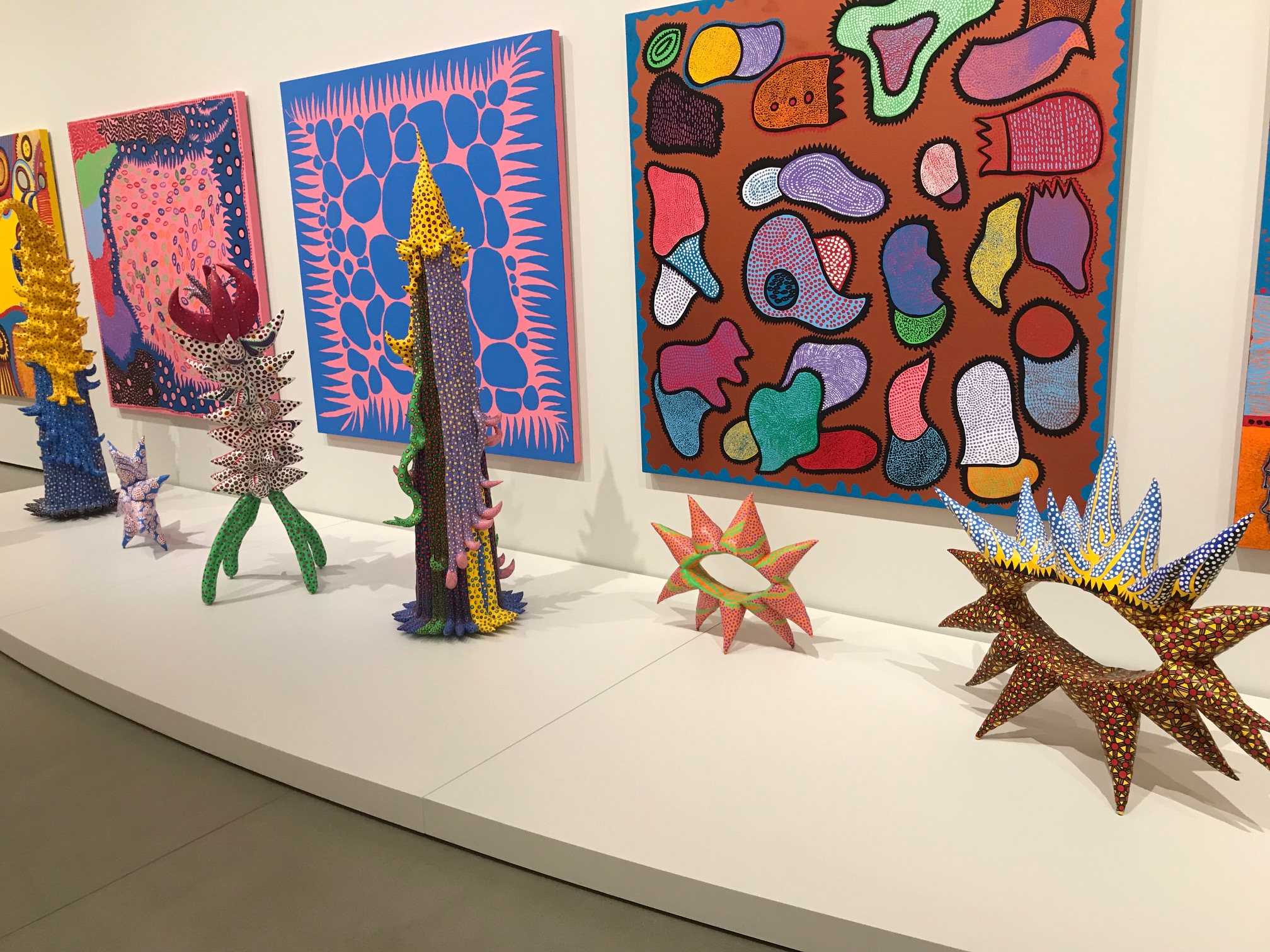 The final room was a full white room with different types of furniture. Guests were given different colored circle stickers to decorate the room with. I placed mine on a lamp, bookshelf, table, floor, chair and wall. It really does look like splattered paint!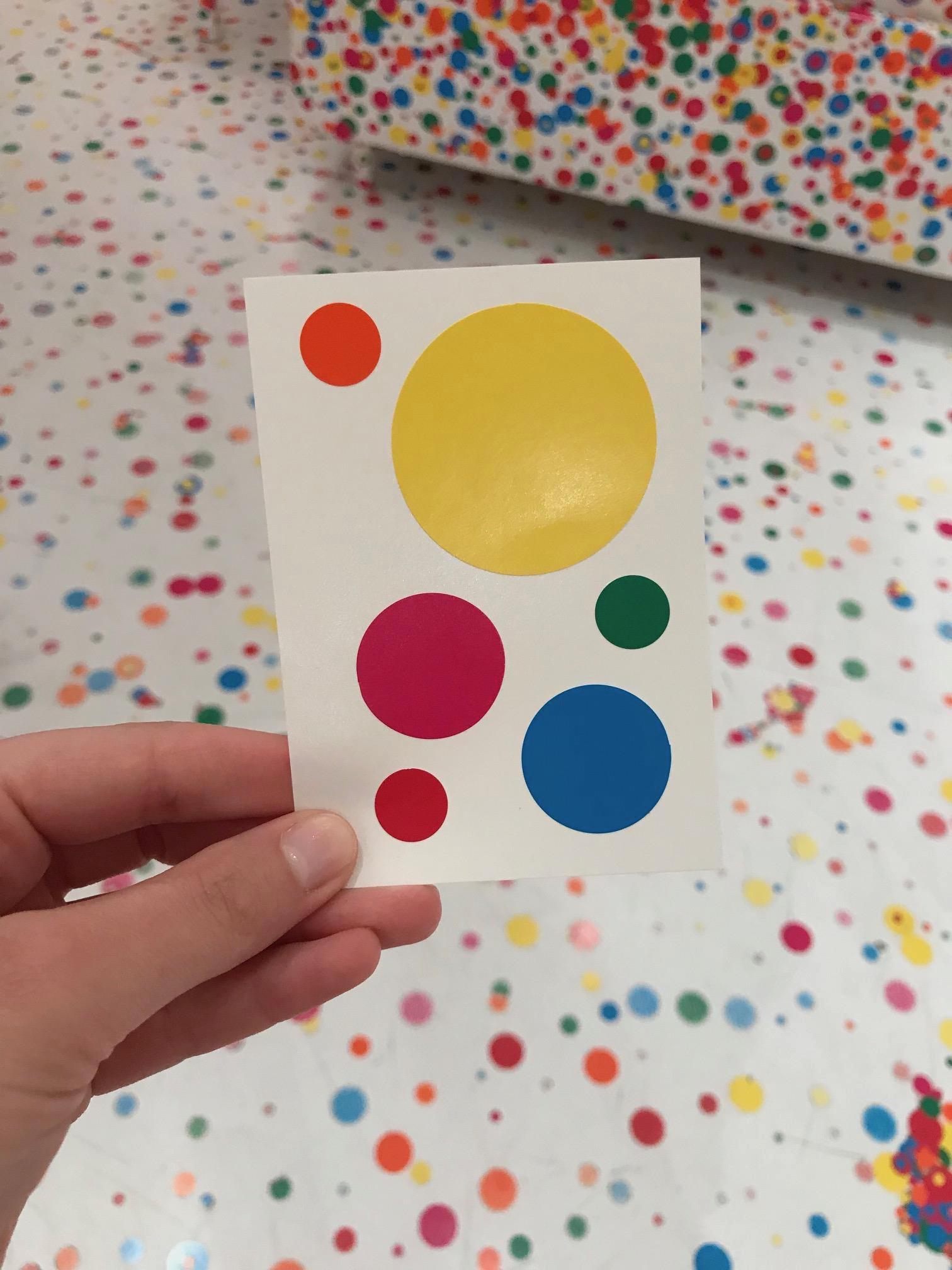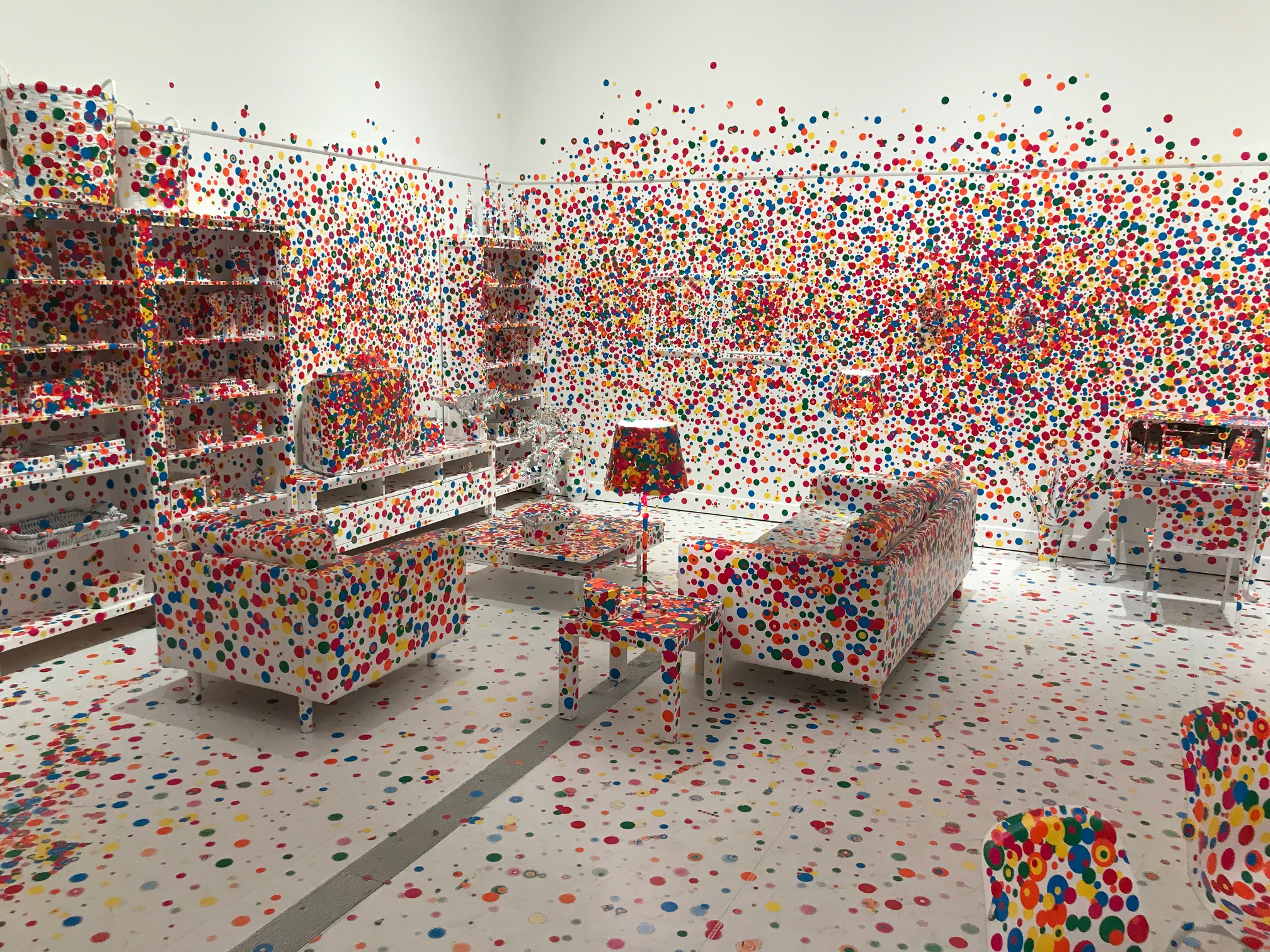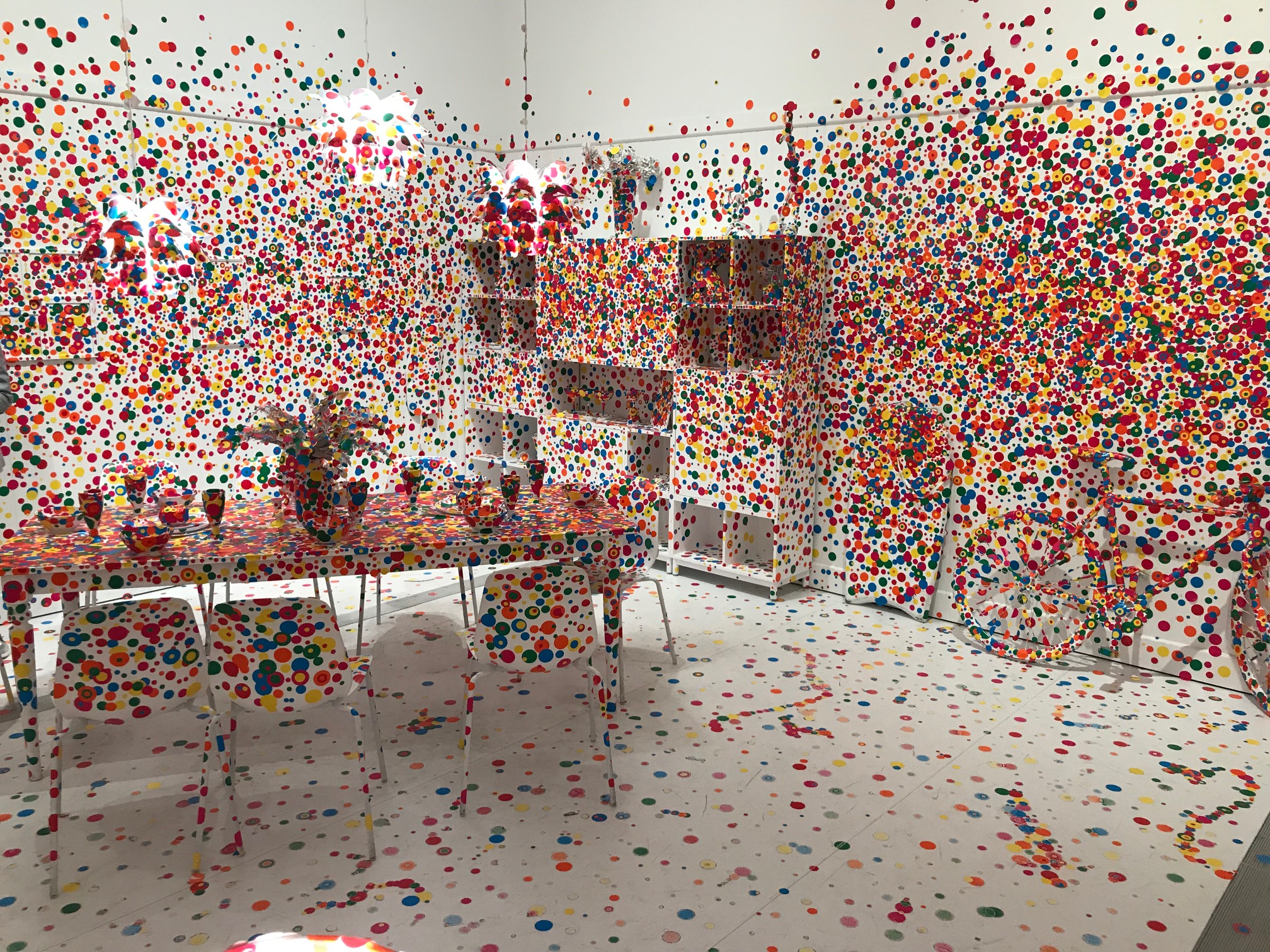 I was then directed to the upstairs main gallery area. There I saw extraordinary paintings and sculptures, I posted some of my favorites below.
Artist Andy Warhol ("Twenty Jackies" and "Single Elvis")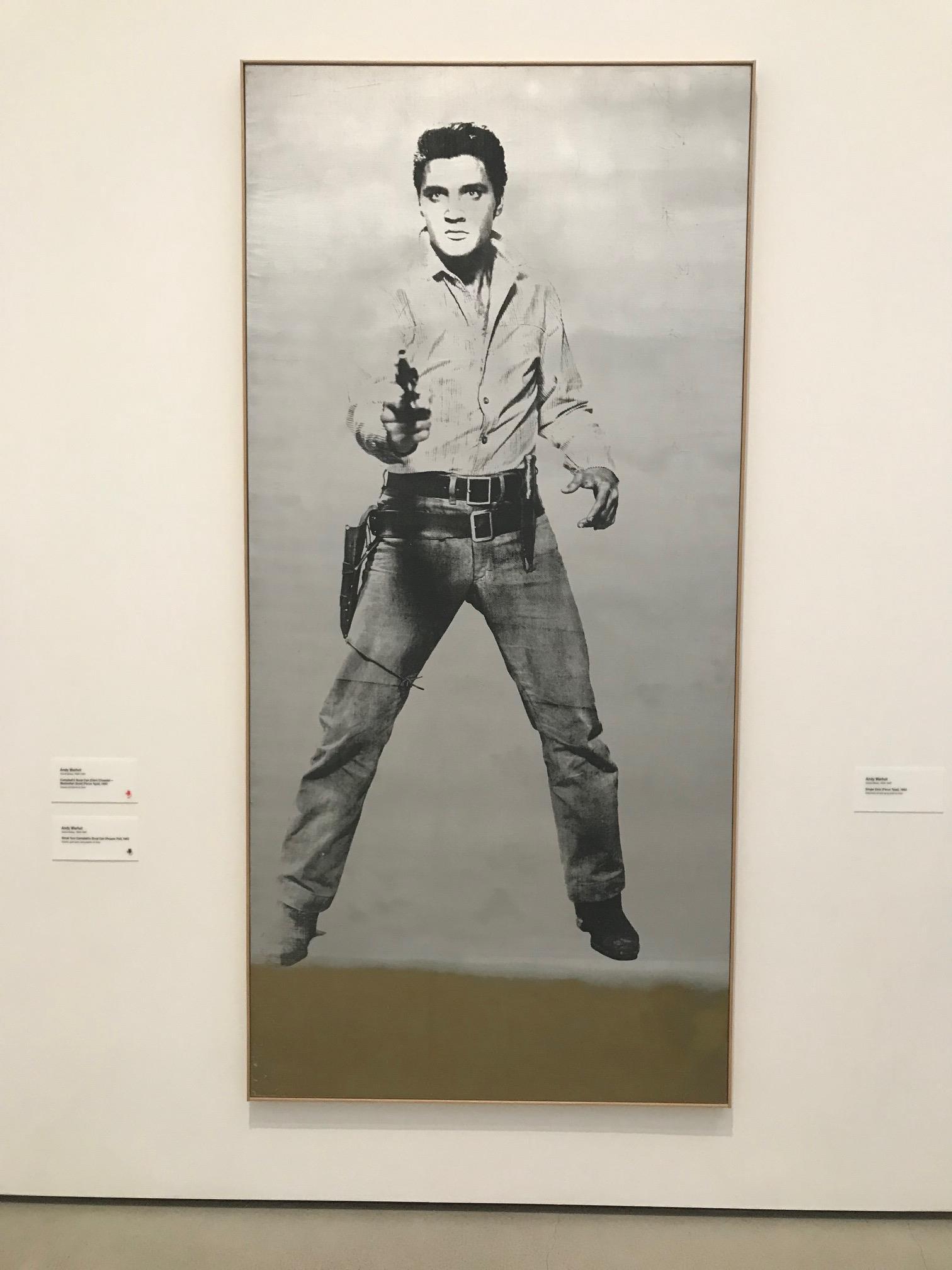 Artist Barbara Kruger ("Your Body is a Battleground")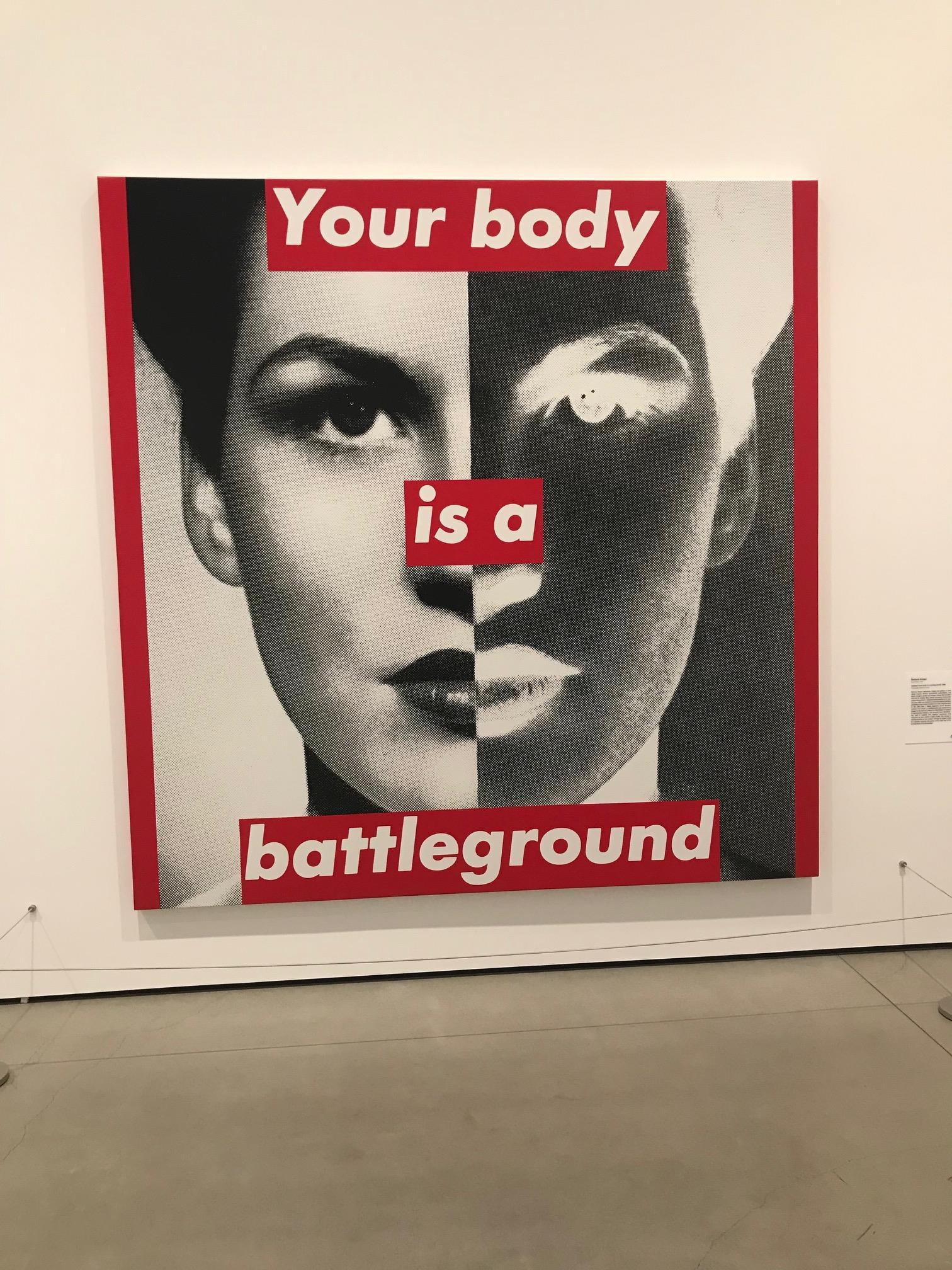 Artist Roy Litchtenstein ("Goldfish Bowl")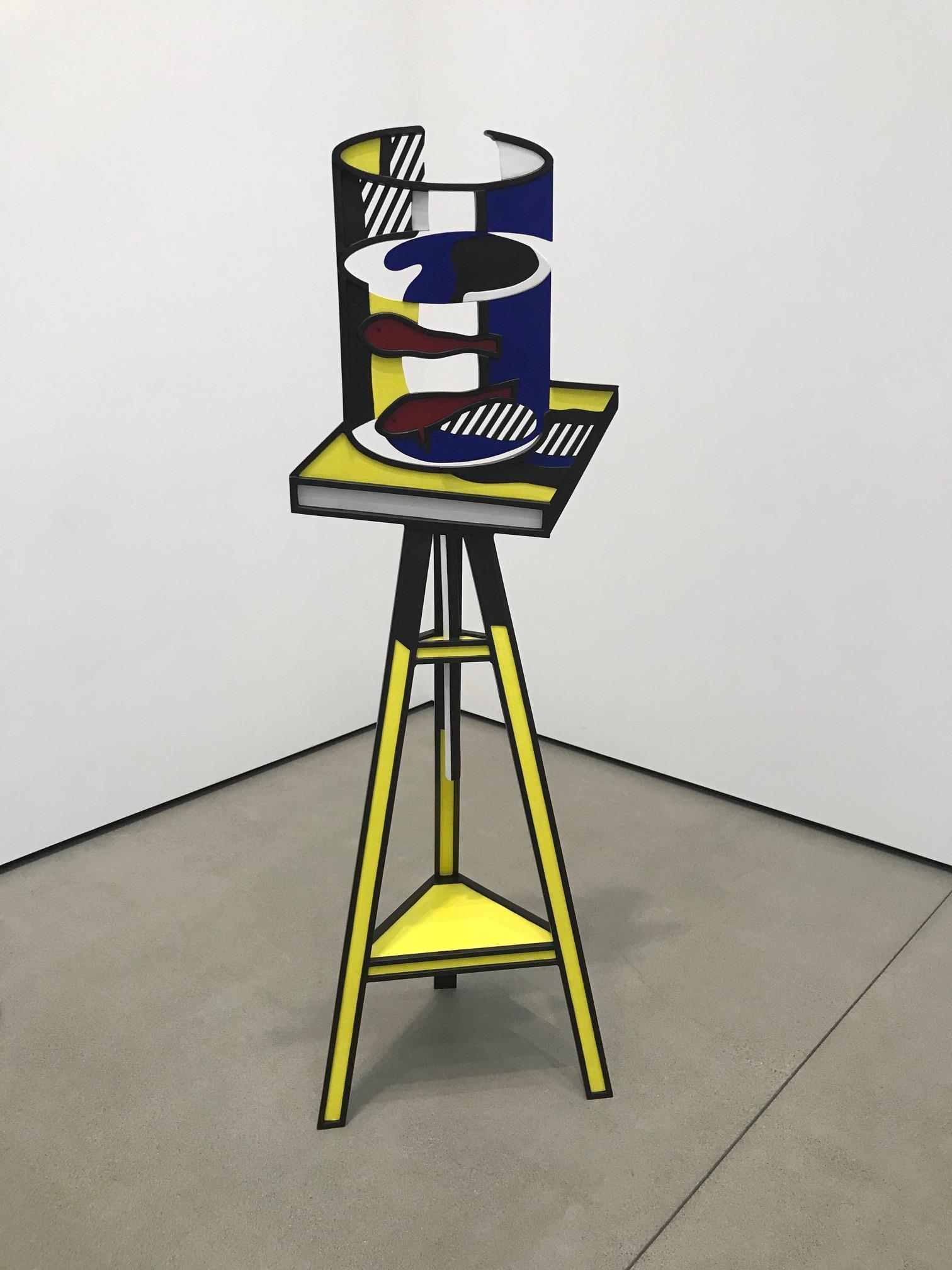 Artist Robert Therrien ("Under the Table")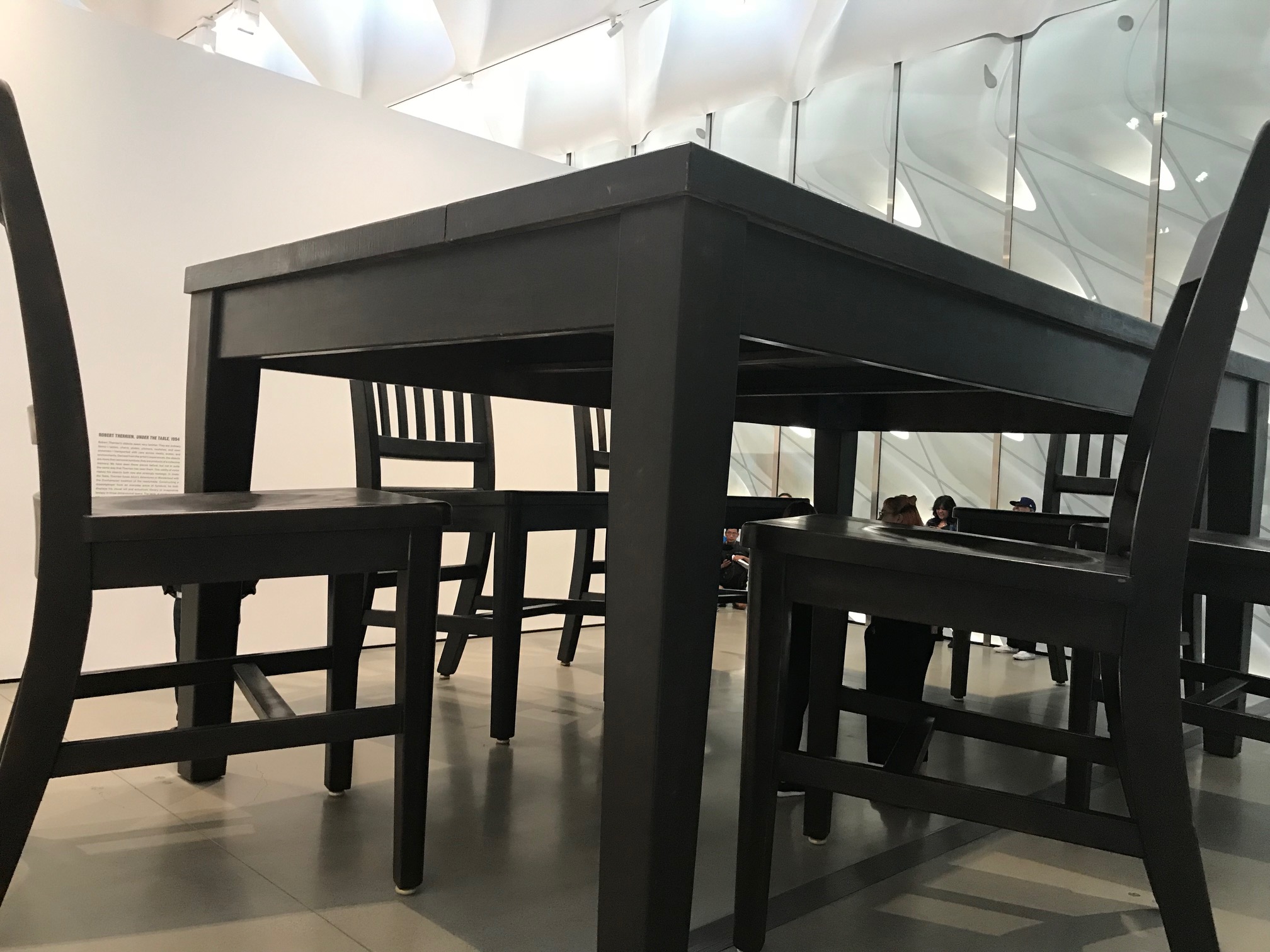 Artist Jeff Koons ("Buster Keaton," "Balloon Dog," "Rabbit" and "Tulips")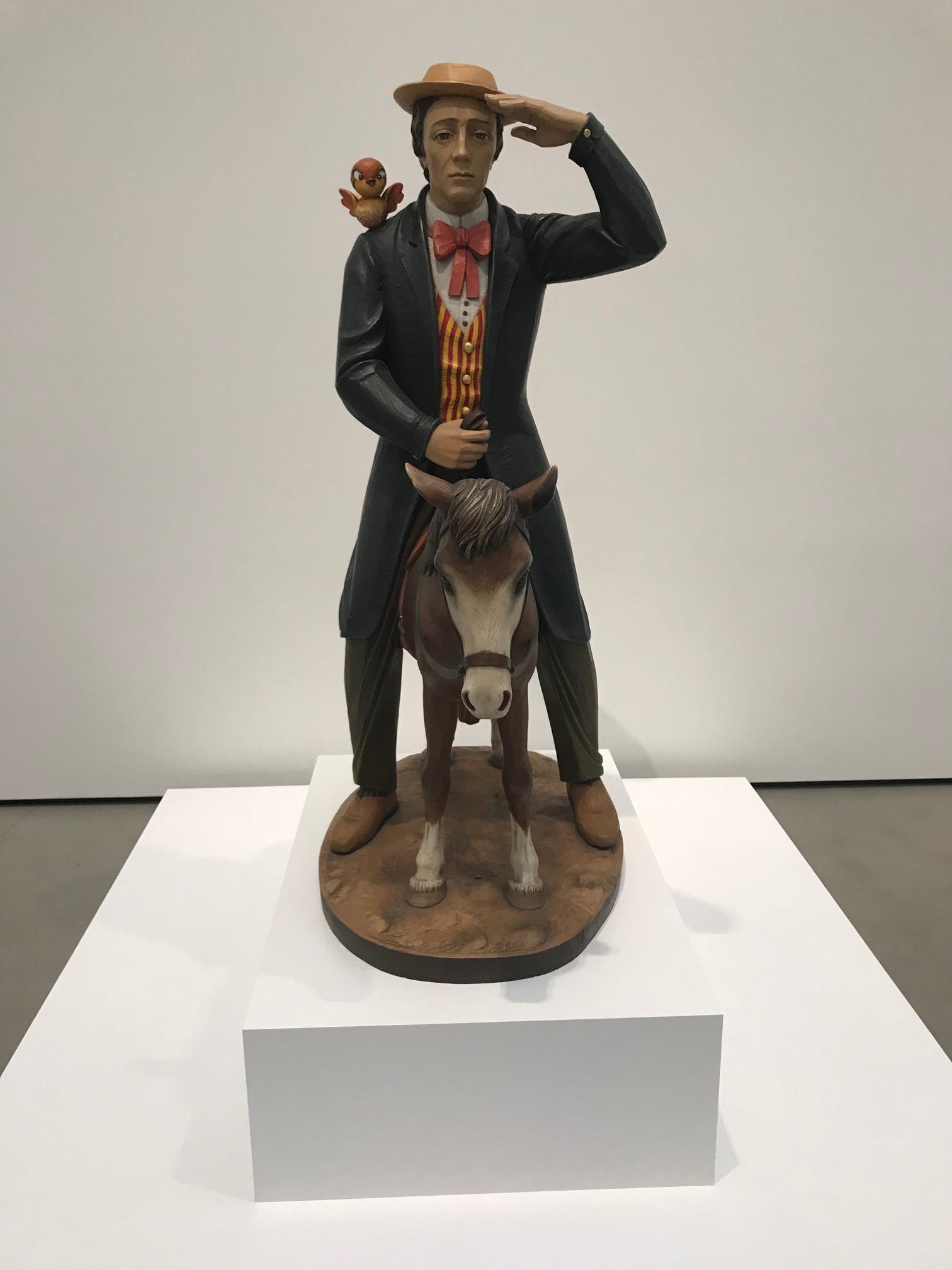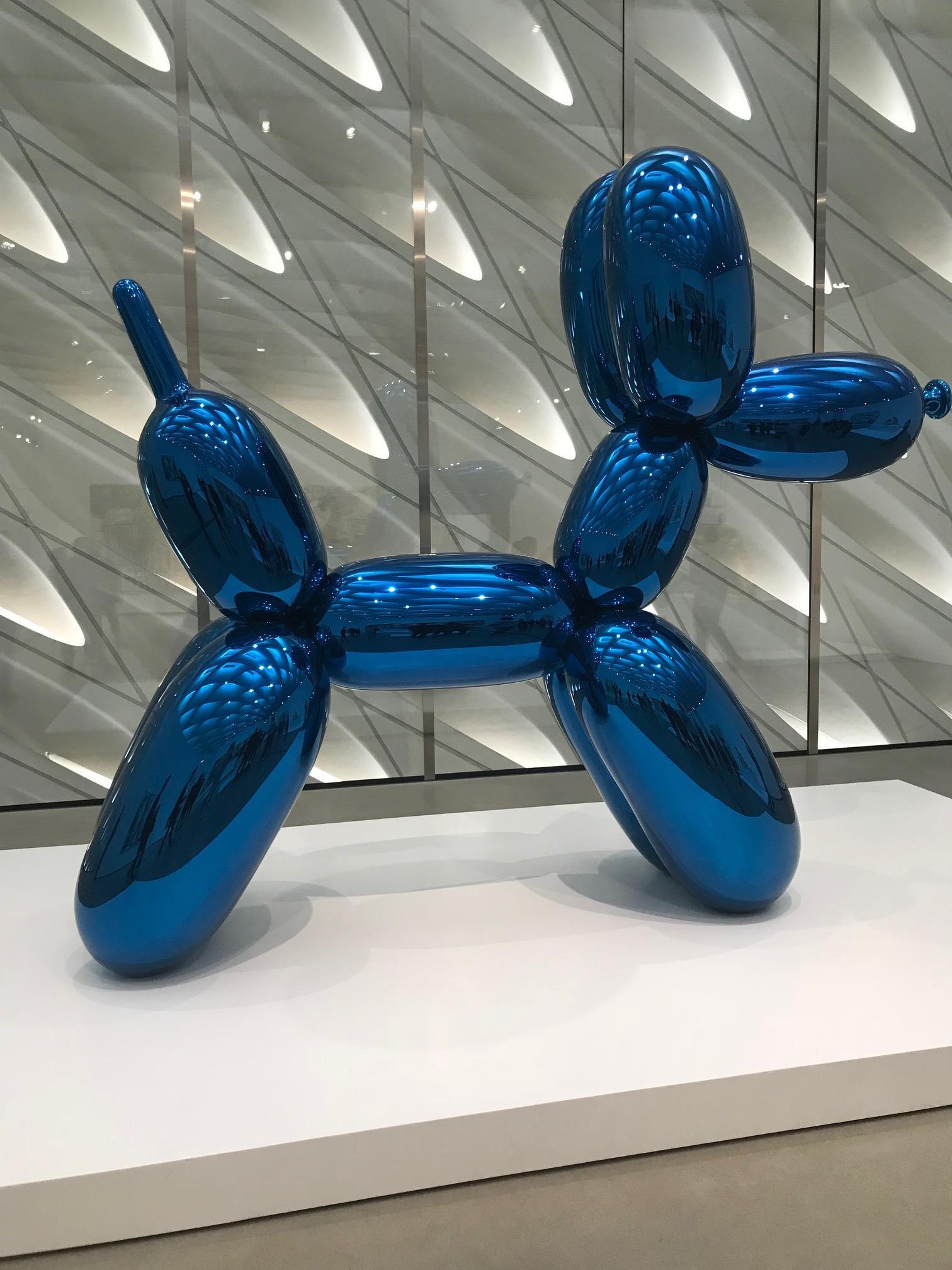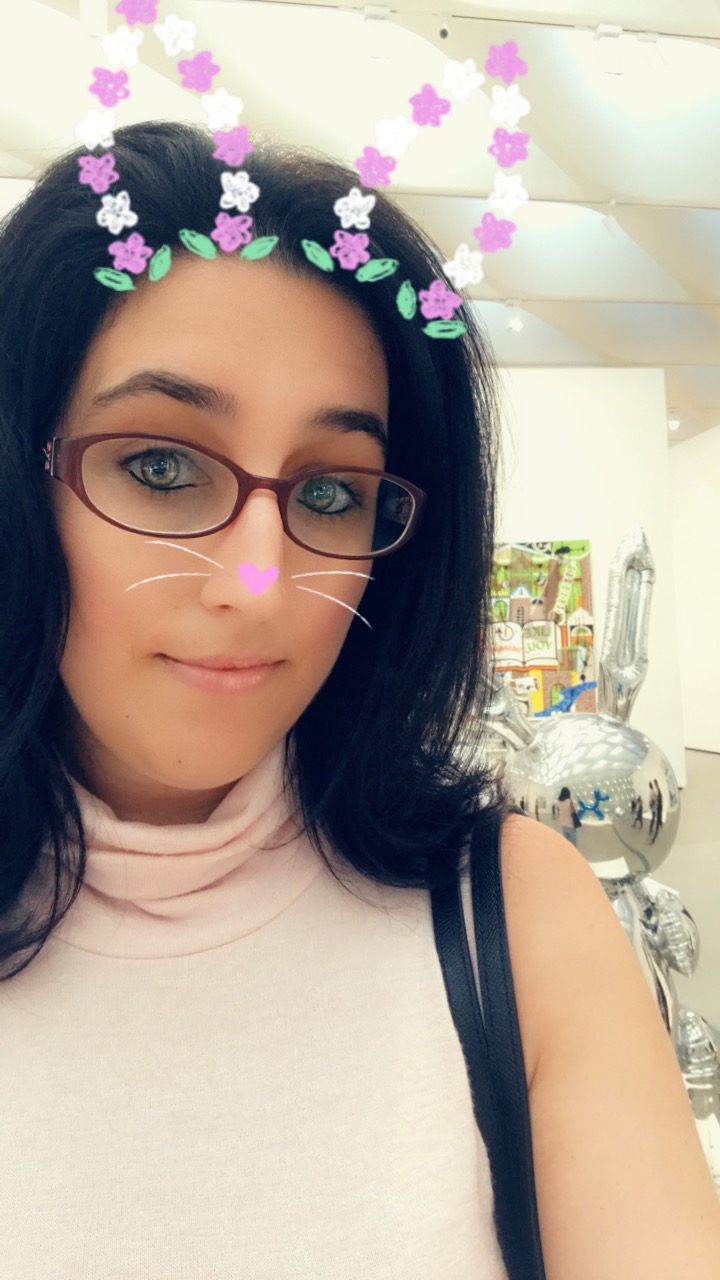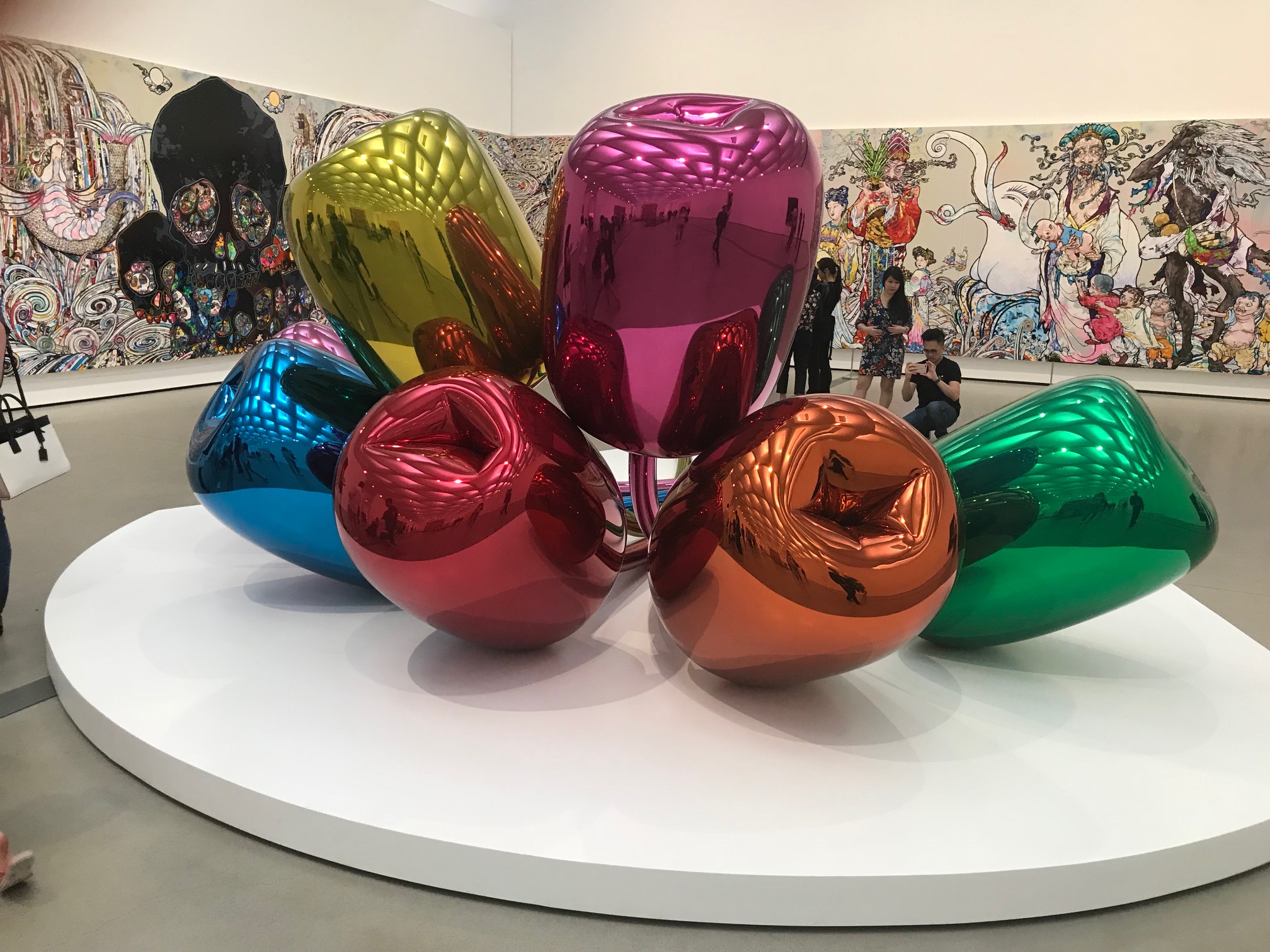 BTW, another important note! Parking is validated on weekdays and not weekends, so I ended up paying $12 after I left.
I was starving after The Broad, so I made my way to Grand Central Market a mile away from the museum.
The market was founded in 1917 and has a variety of authentic food vendors to choose from along with purchasing fresh produce.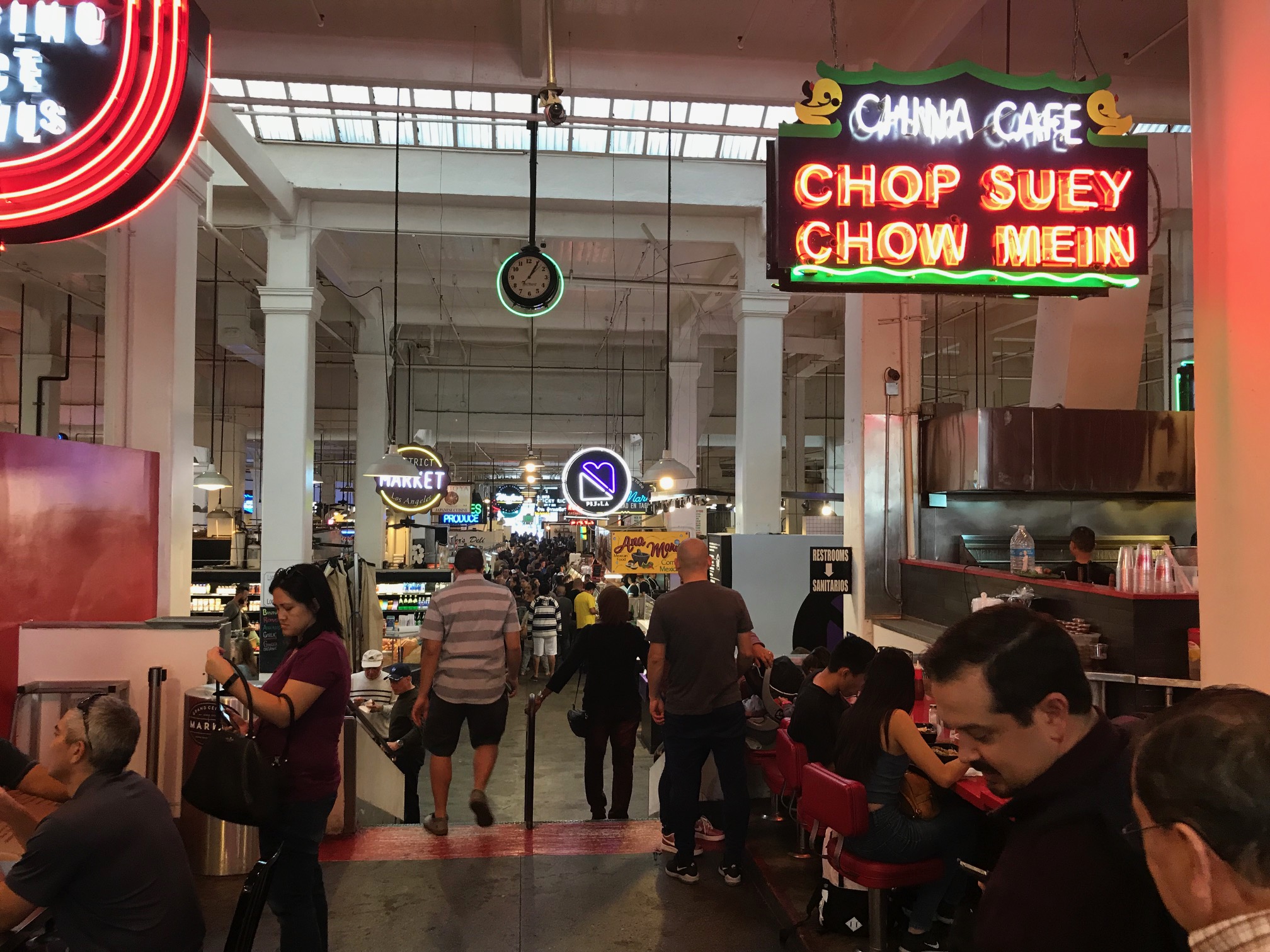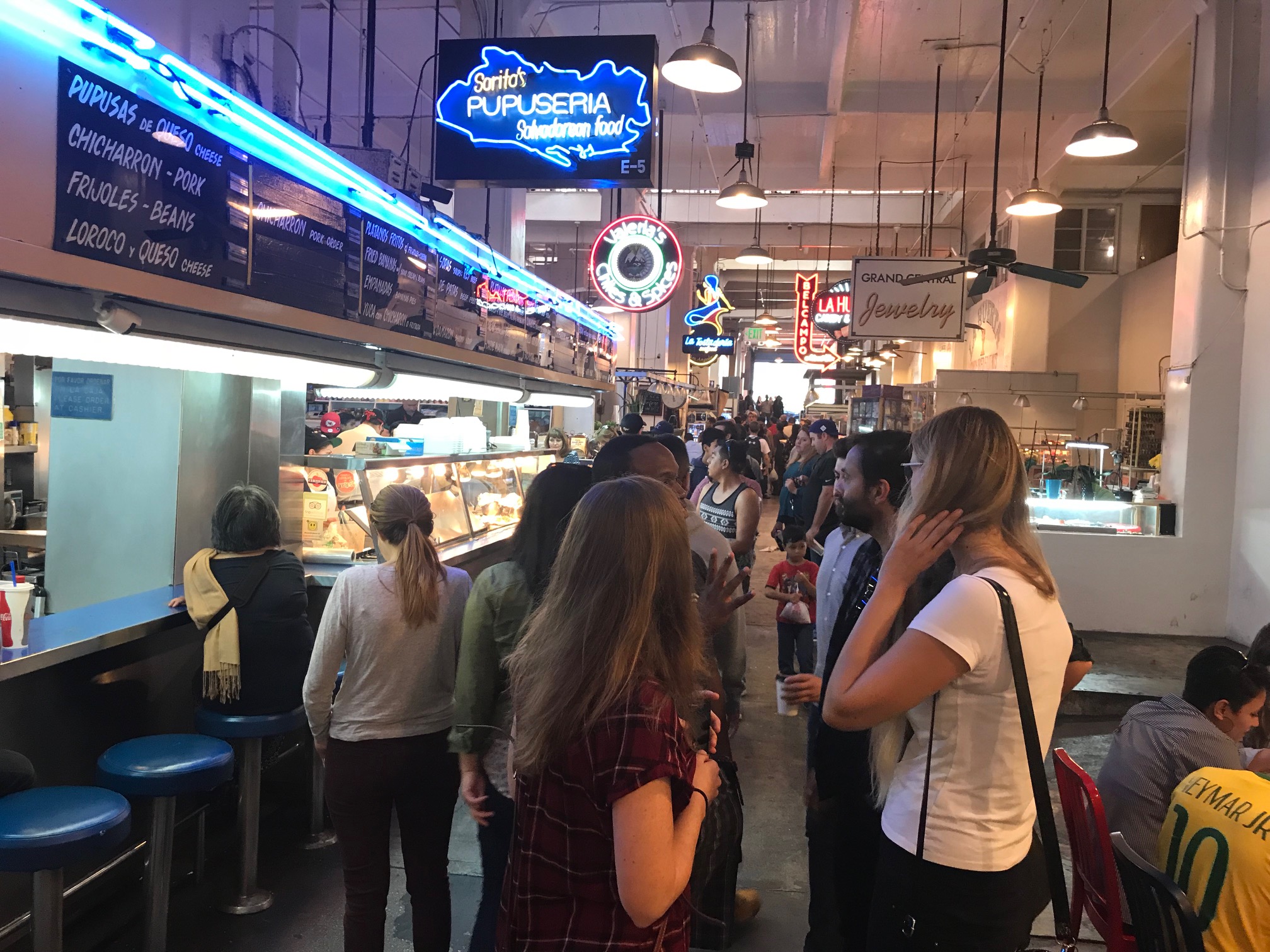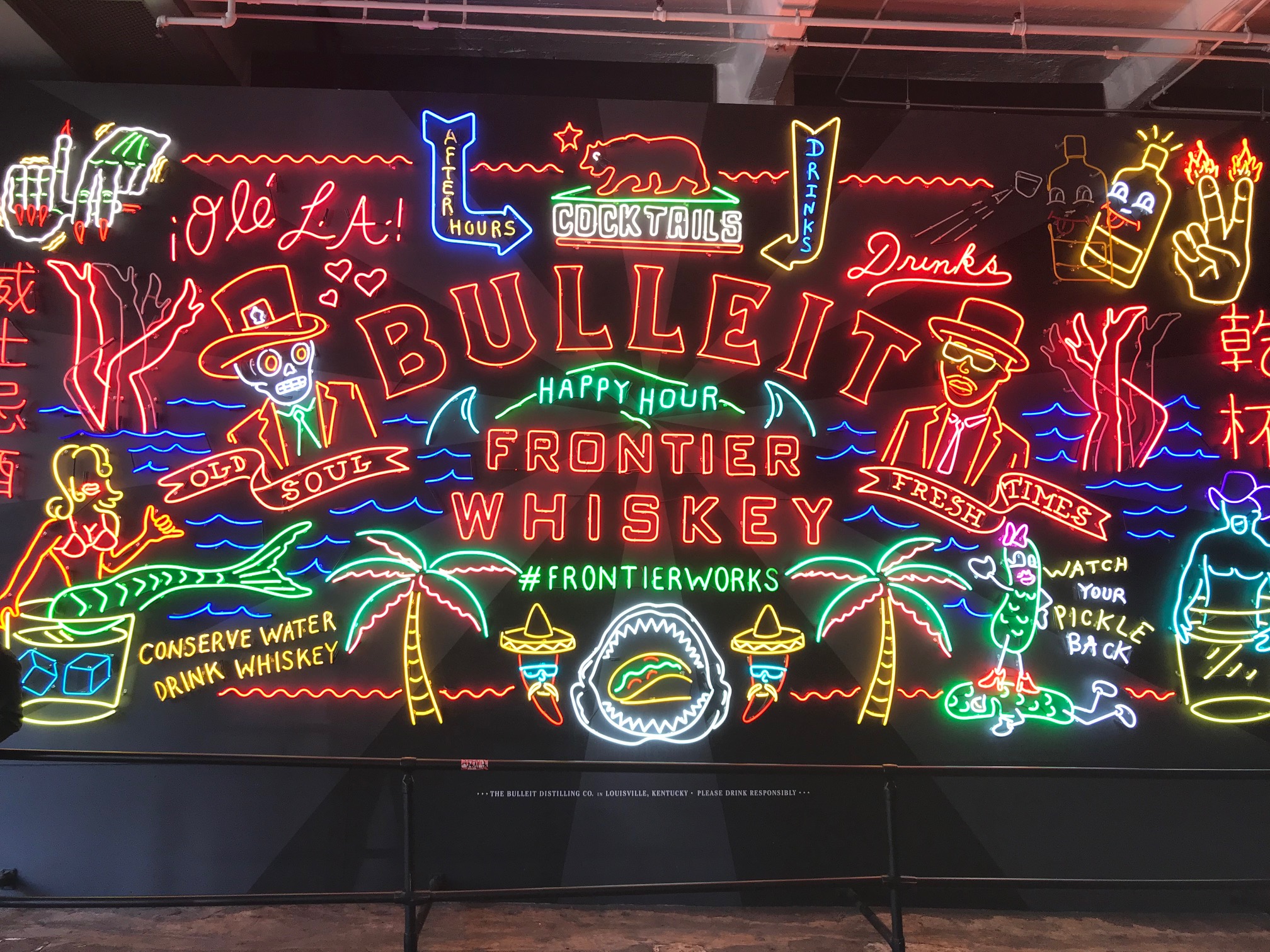 I decided to stop at Prawn Coastal and have a Crab Salad Roll and Spicy Coleslaw ($15) with a Ginger Beer ($4). It was very tasty and the flavor was perfect!
After I ate lunch and relaxed, I made my way over to the Museum of Ice Cream. The Museum of Ice Cream is slightly east of Downtown LA in the Arts District. It first opened in New York City a year ago and is now hosted in LA, San Francisco and soon Miami! According to the website, it was created to "celebrate creativity, passion, history, innovators and innovations." It says on the website that the LA location is only open until December 2017, but last I heard they extended it to 2018, not sure for how long though?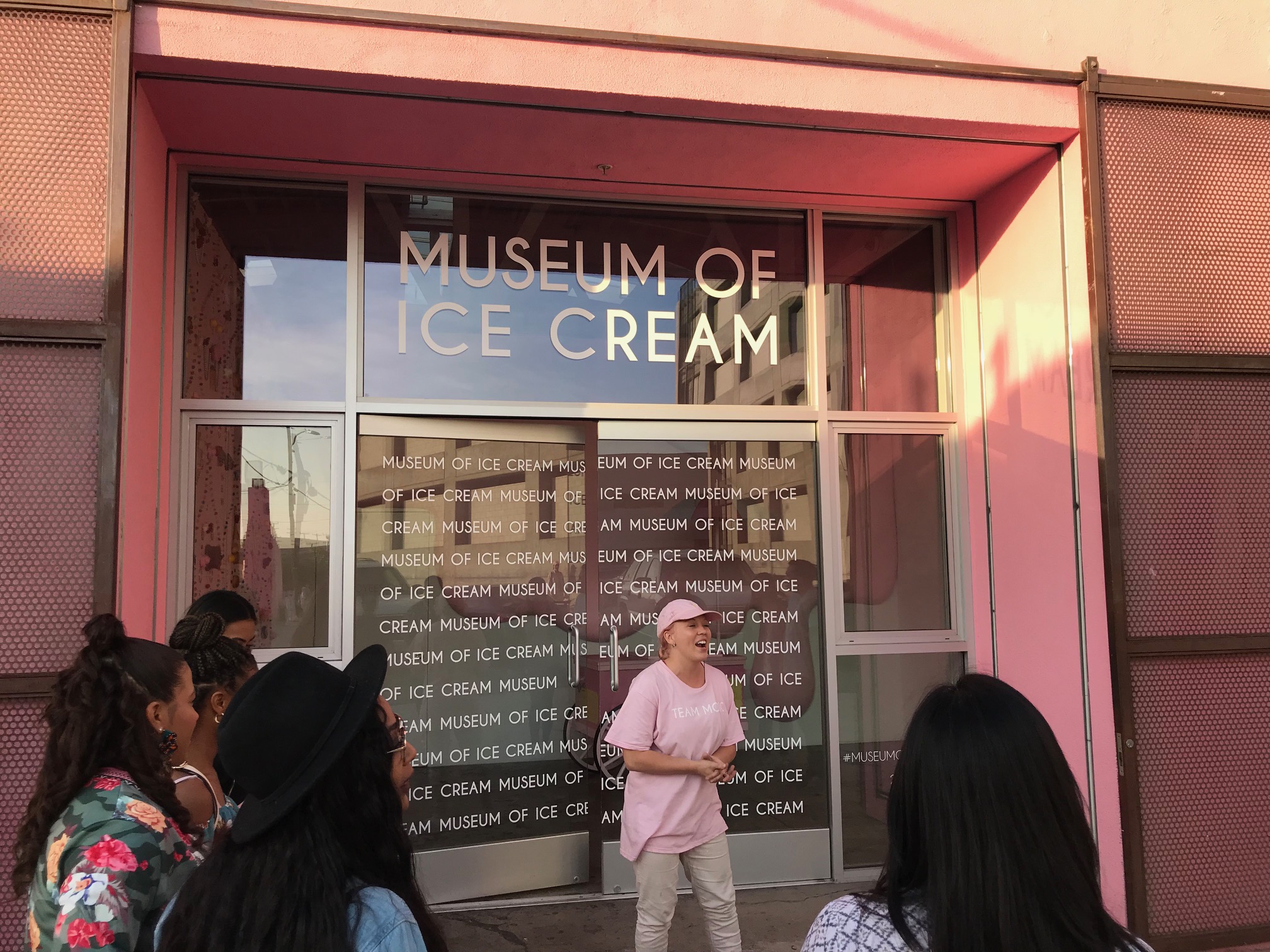 I parked my car in the valet lot since on street parking is hard to find and paid $6 for two hours. Anything over two hours is an additional $2. I got there about 45 minuted early and the attendant told me to wait in the garden with the rest of the scheduled guests where you could hula hoop. Close to 3:30 p.m. we waited in line while small groups of 14 went in one by one.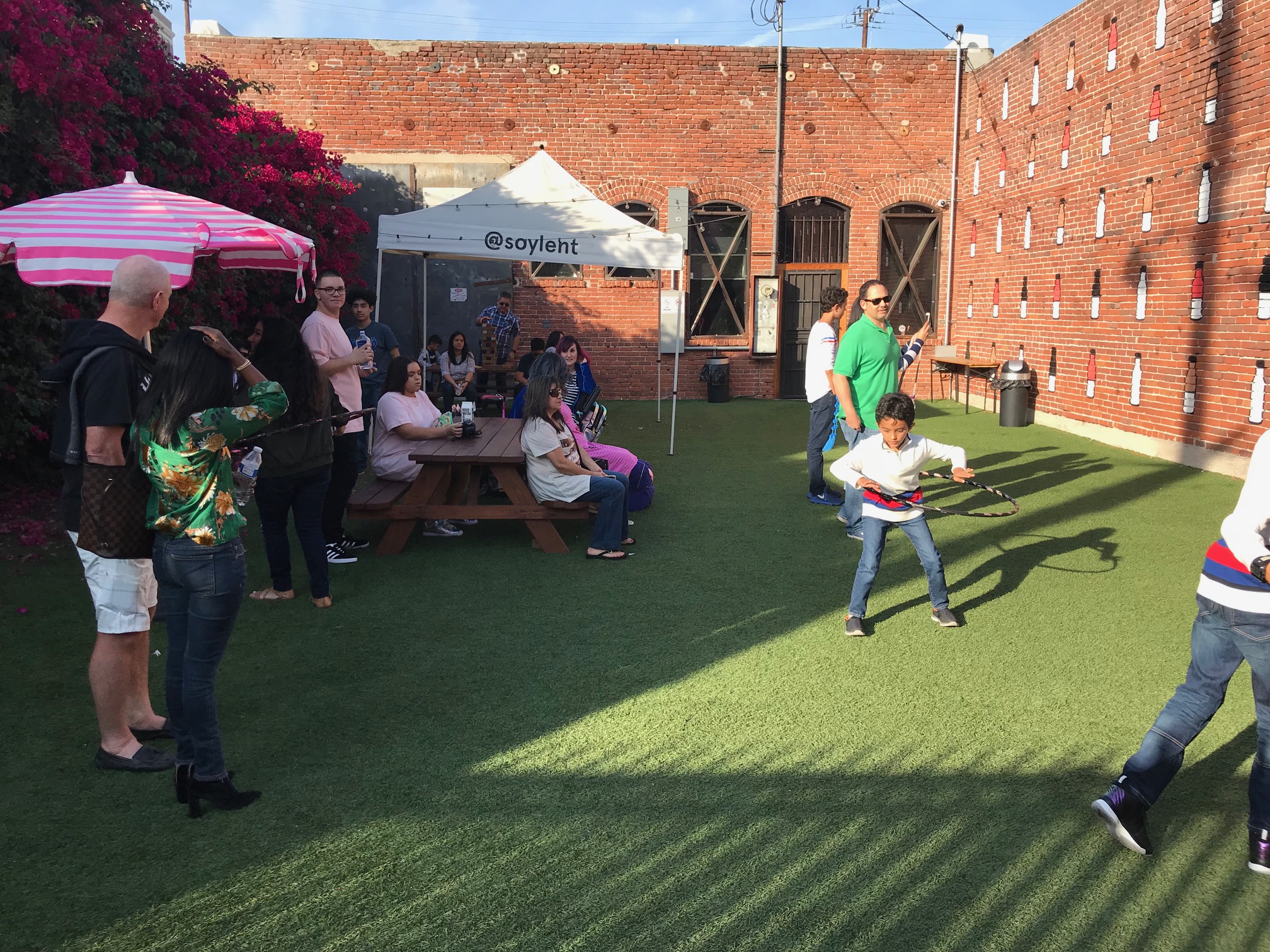 The staff are super fun and friendly and made everyone feel welcome. Since all staff had ice cream or topping related names for the museum experience, they assigned each guest a name as well (my given name was "Cookies n Cream Kateri"). Upon entering the museum was a Dove Chocolate ice cream cart where I could pick out a different chocolate or two.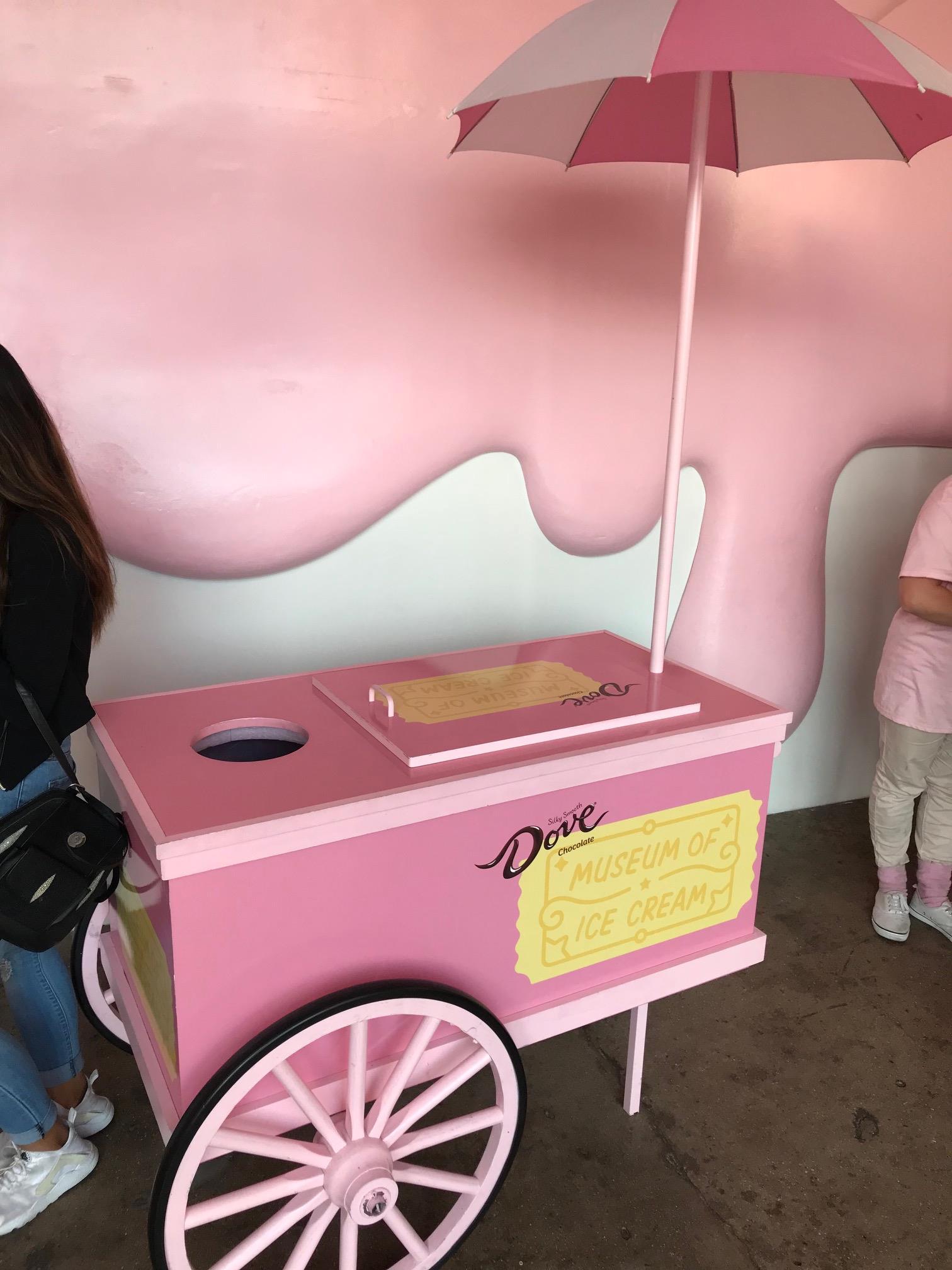 I then entered a room with disco ball mirrors all over it.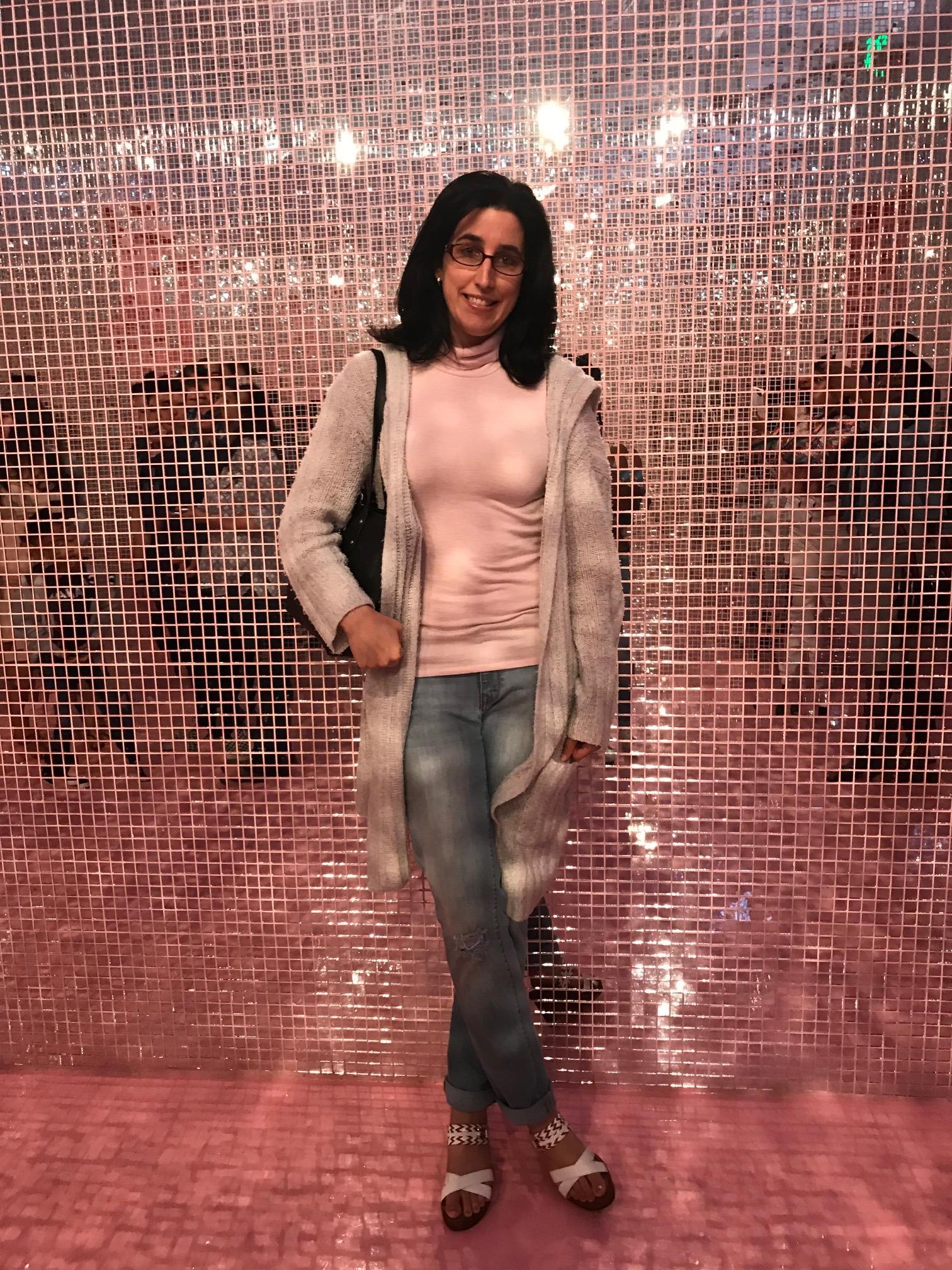 The next room was customized to represent the California vibe. But first, I was handed a scoop of ice cream in a small cup called Pinata, which was vanilla and had sprinkles mixed in it.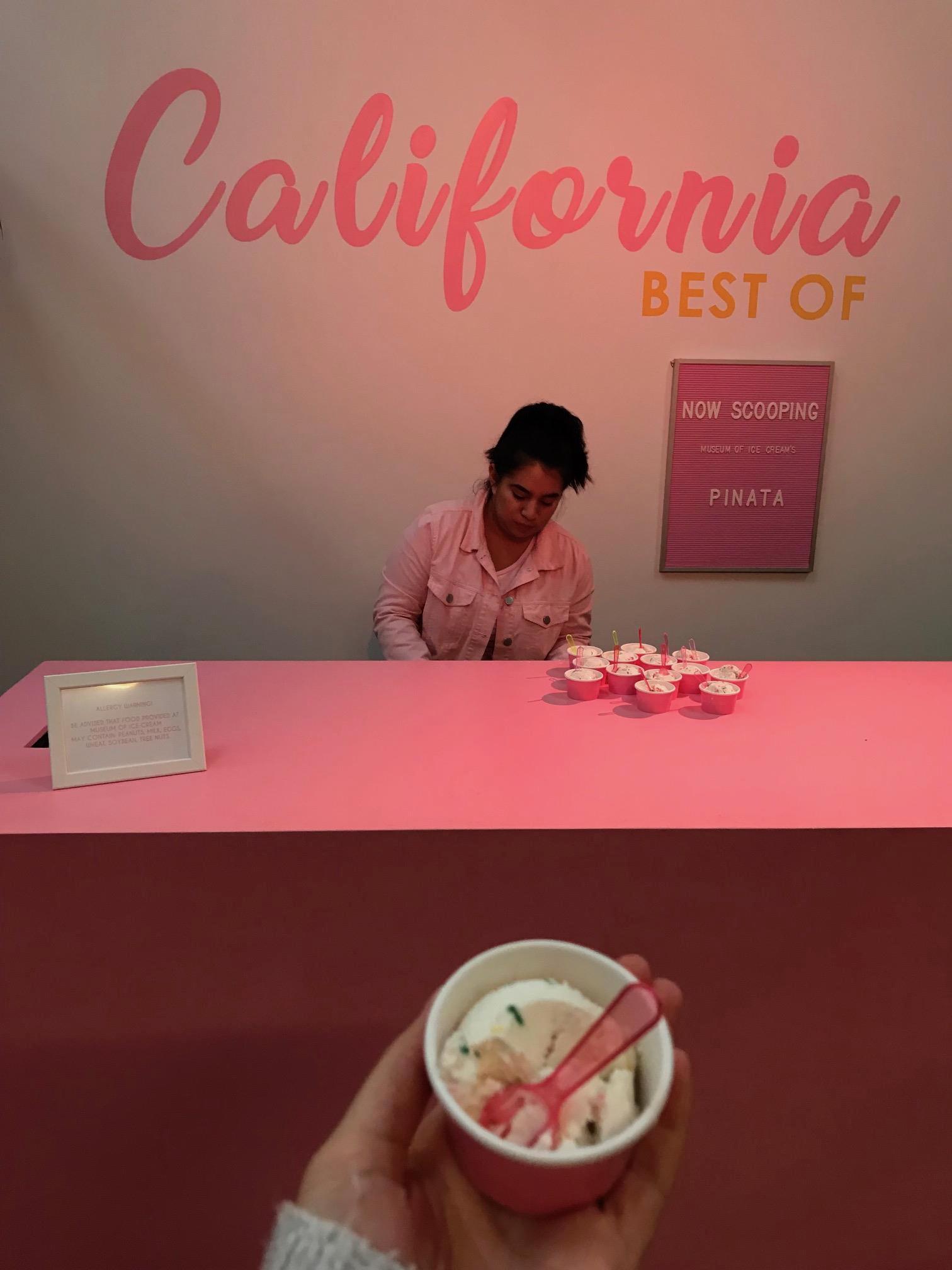 I then had my photo taken with the ice cream Hollywood sign and snapped a photo of a street sign post with pink palm trees.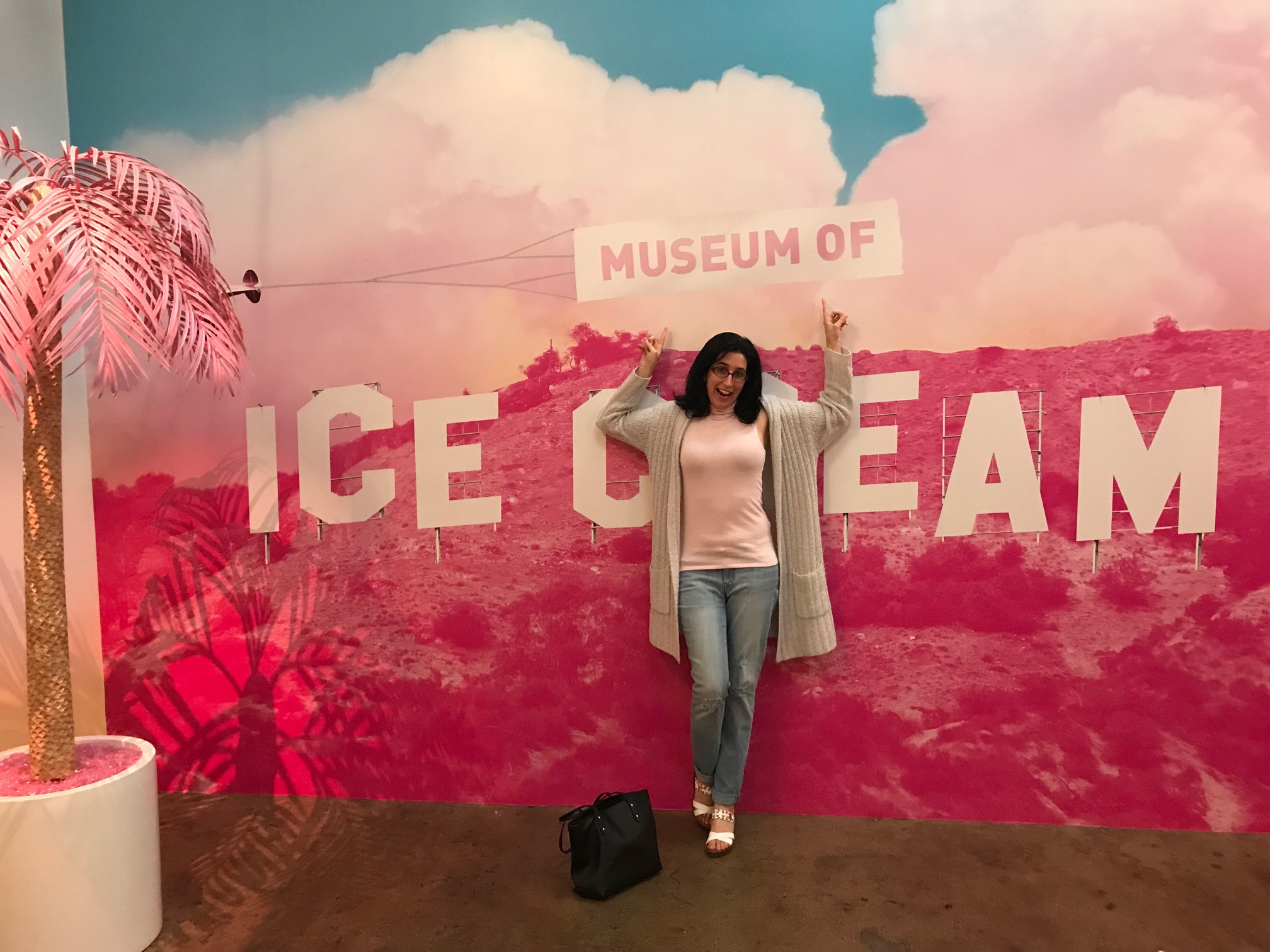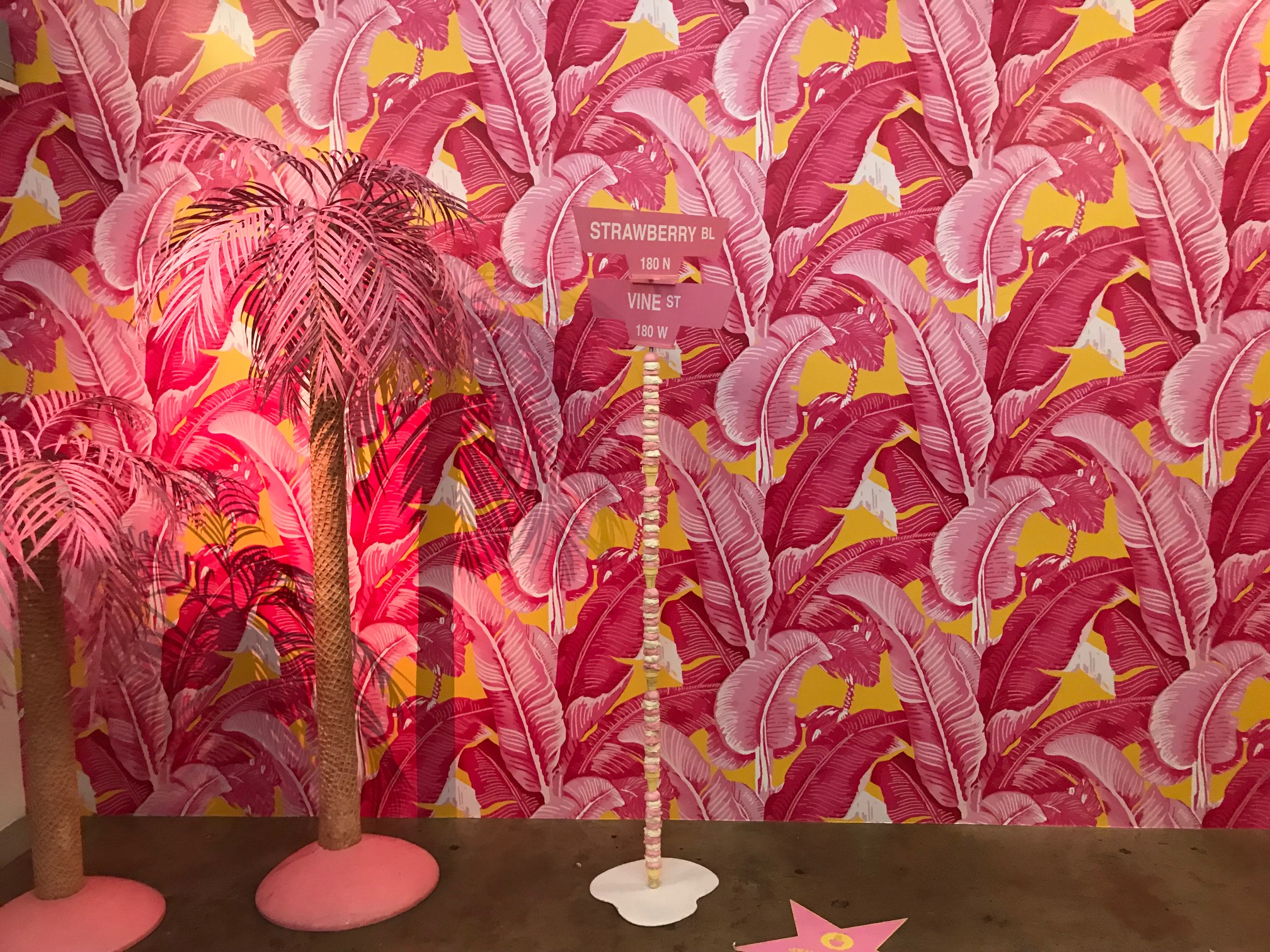 I turned the corner and saw tons of chocolate ice cream cones plastered to the wall.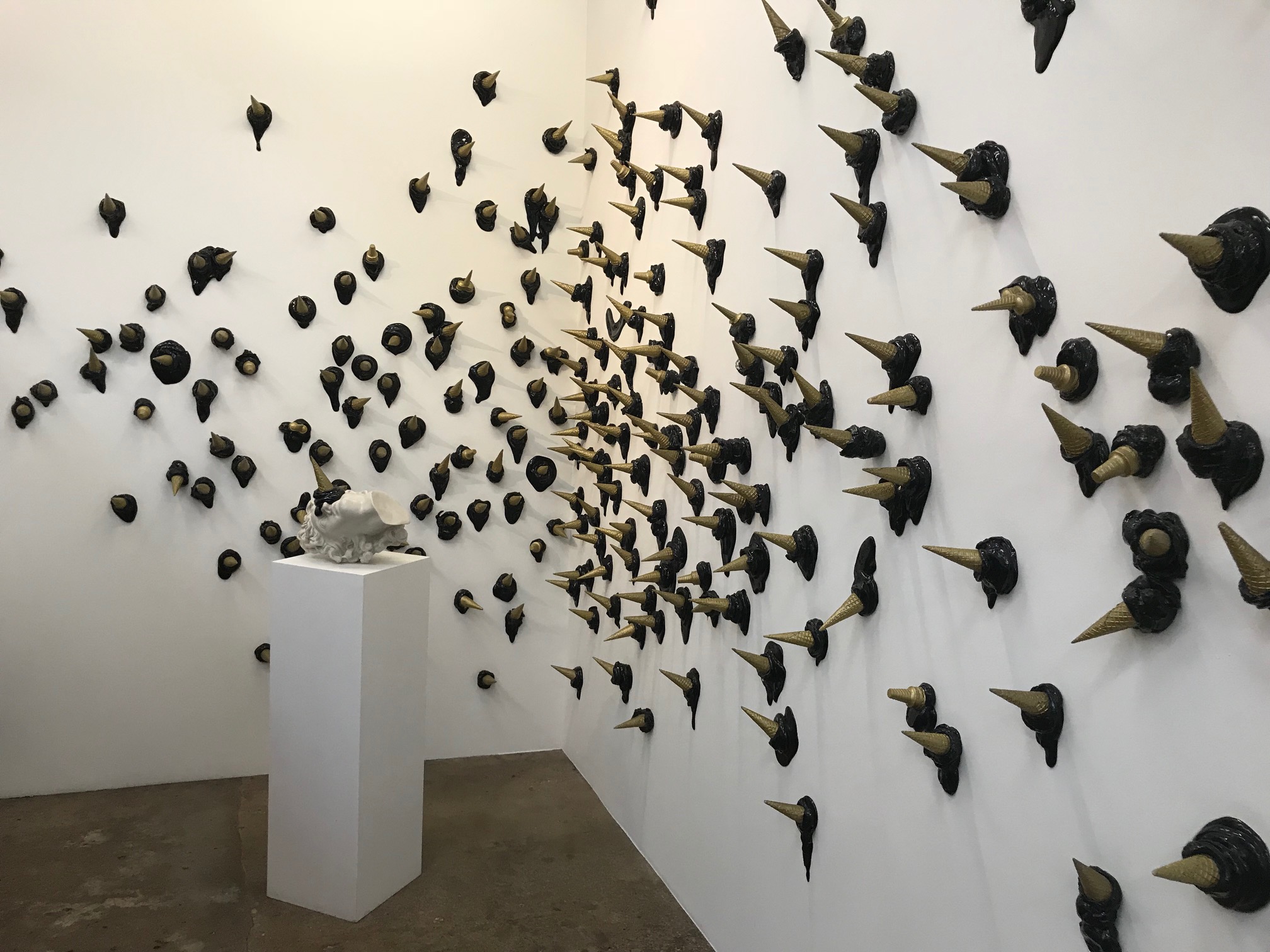 I turned another corner and swung on a swing for the next photo opportunity, followed by a selfie in the dangling Banana Room. I was trying to look cool. 🙂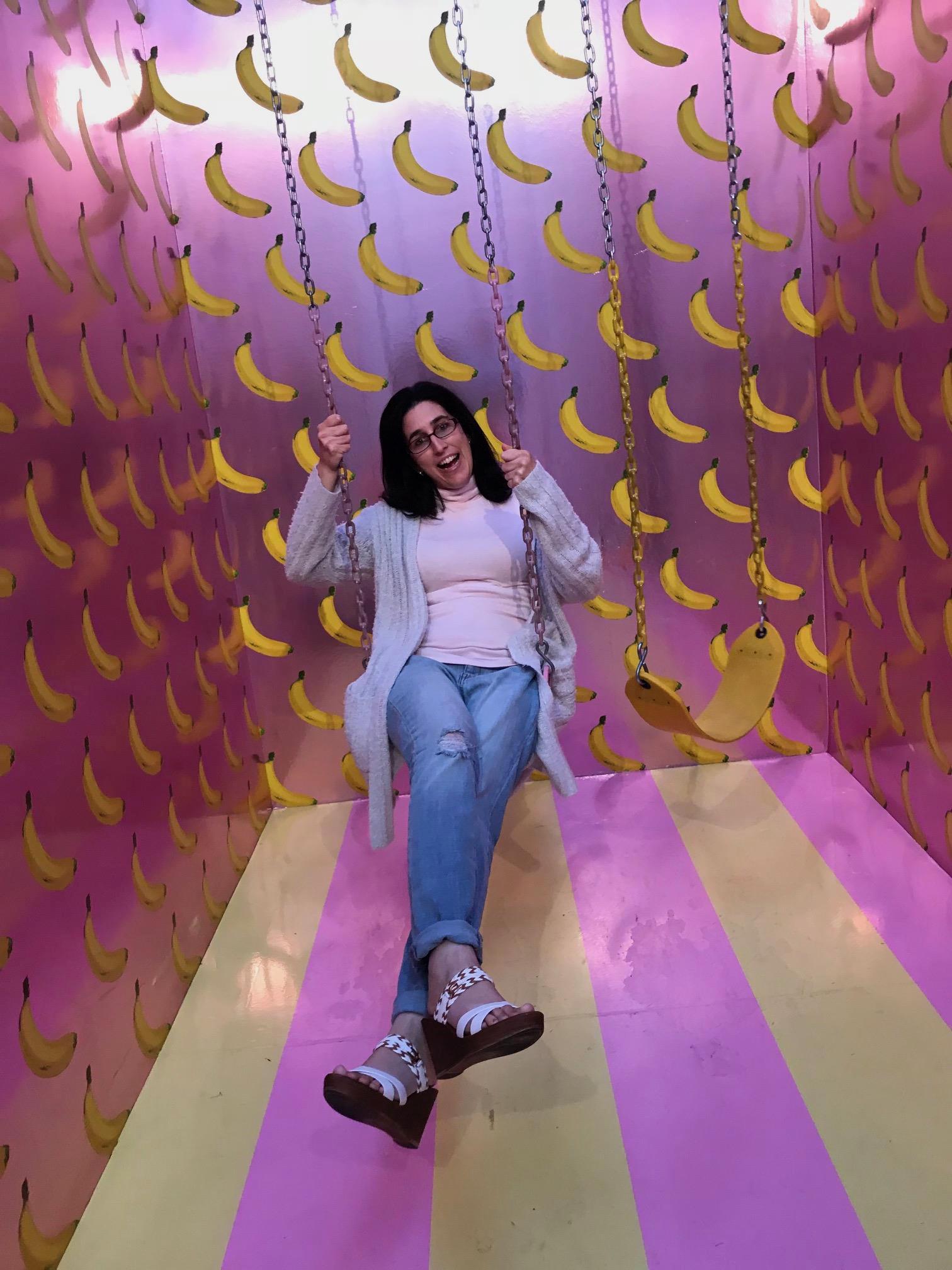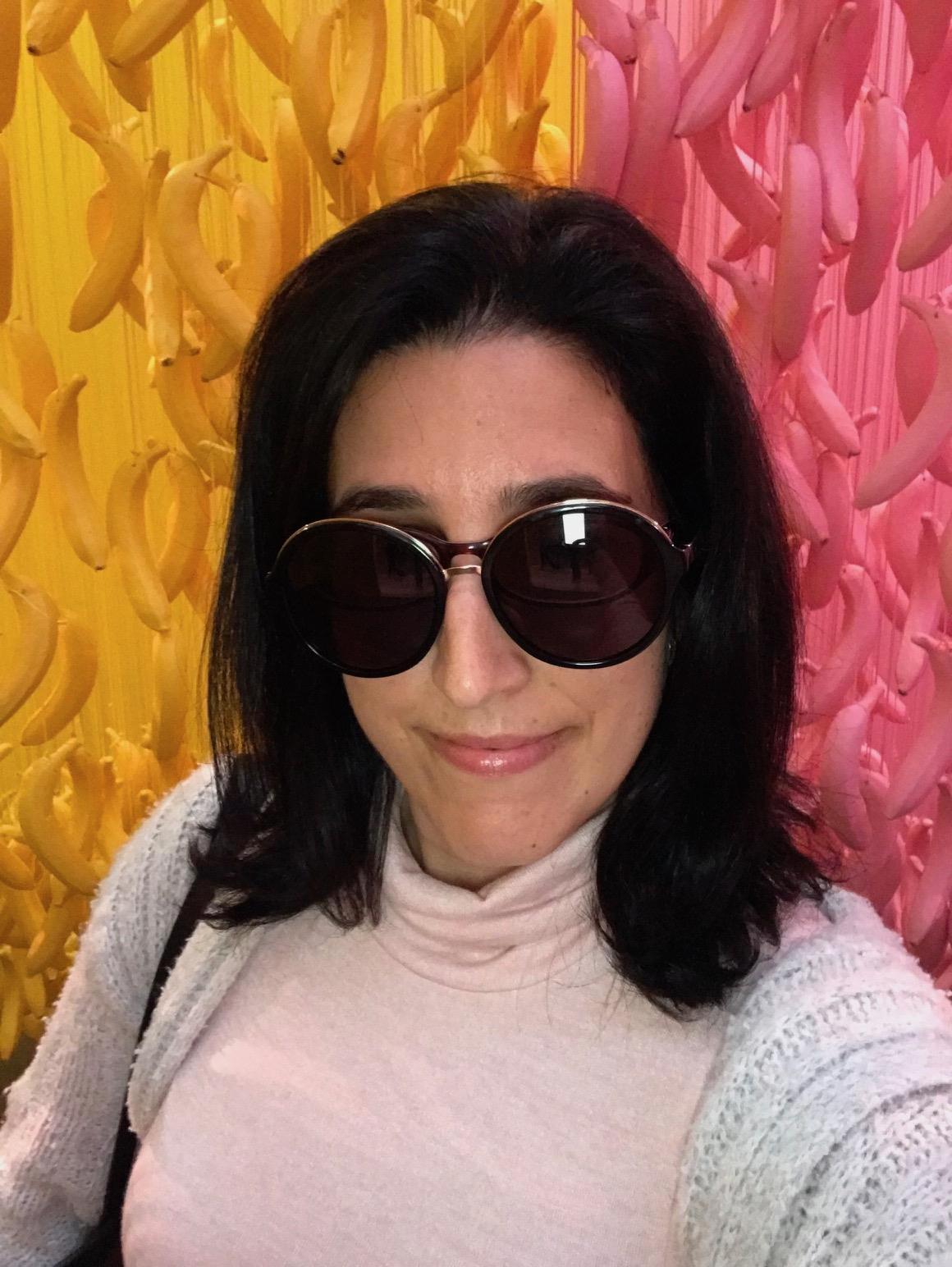 The next room over had planted mint to represent the mint chocolate ice cream flavor (aka Mint Life).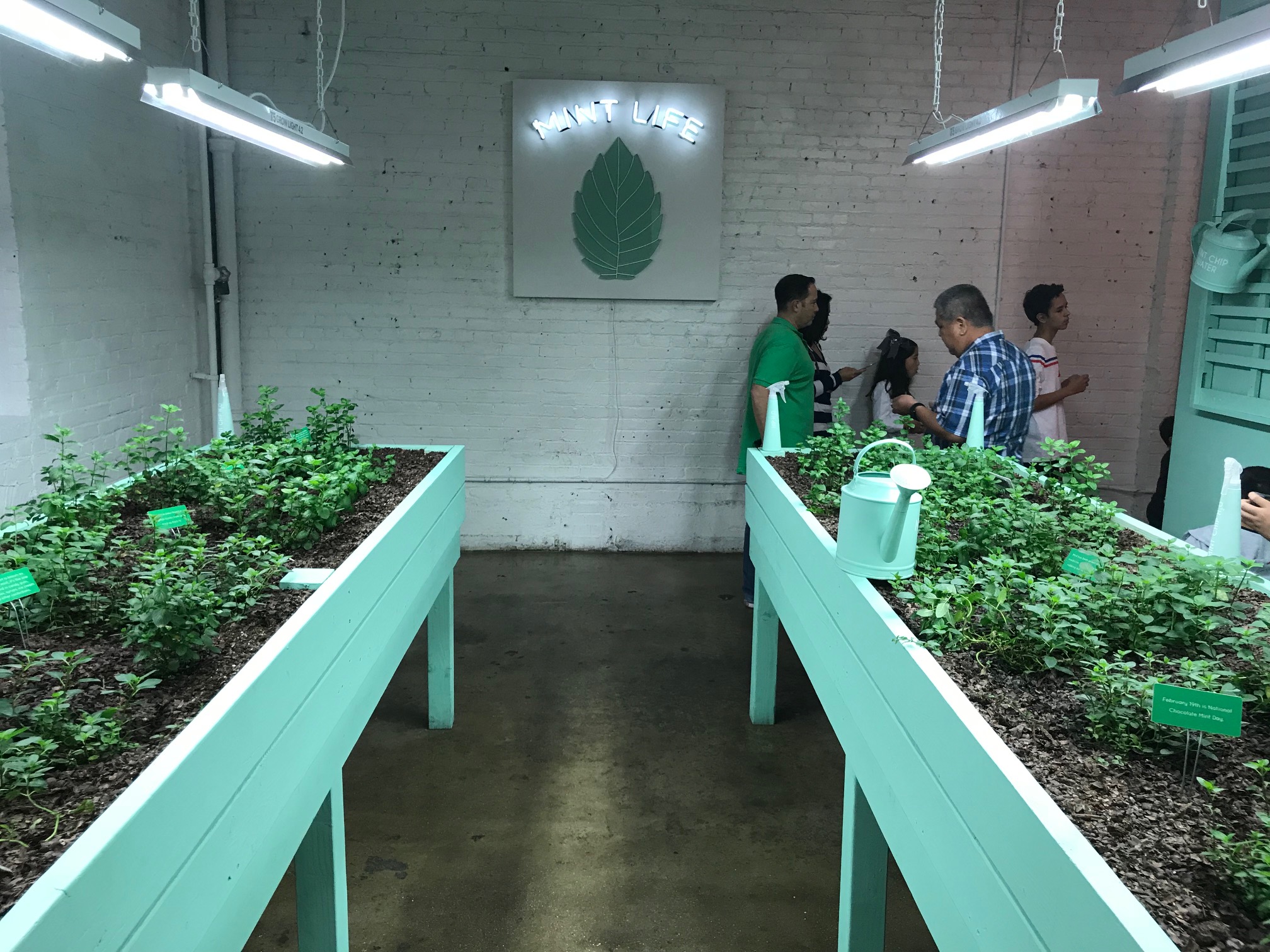 Around the corner was the telephone wall that I had seen in previous Instagram posts, each named with an ice cream topping saying. Hello, hello!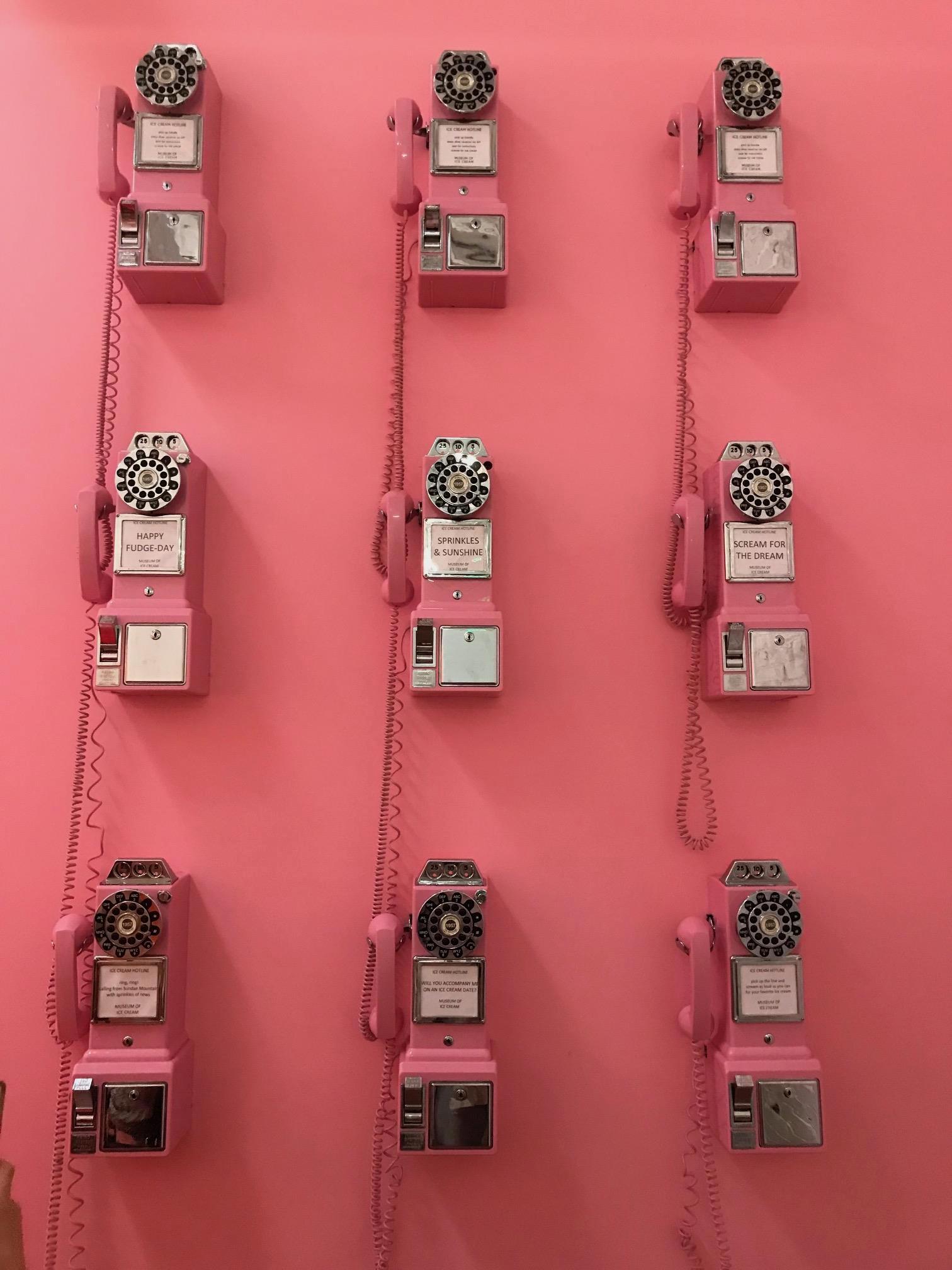 I then entered the bigger than life Popsicle Room, followed by the Gummy Bear Room. I hugged one with all my heart.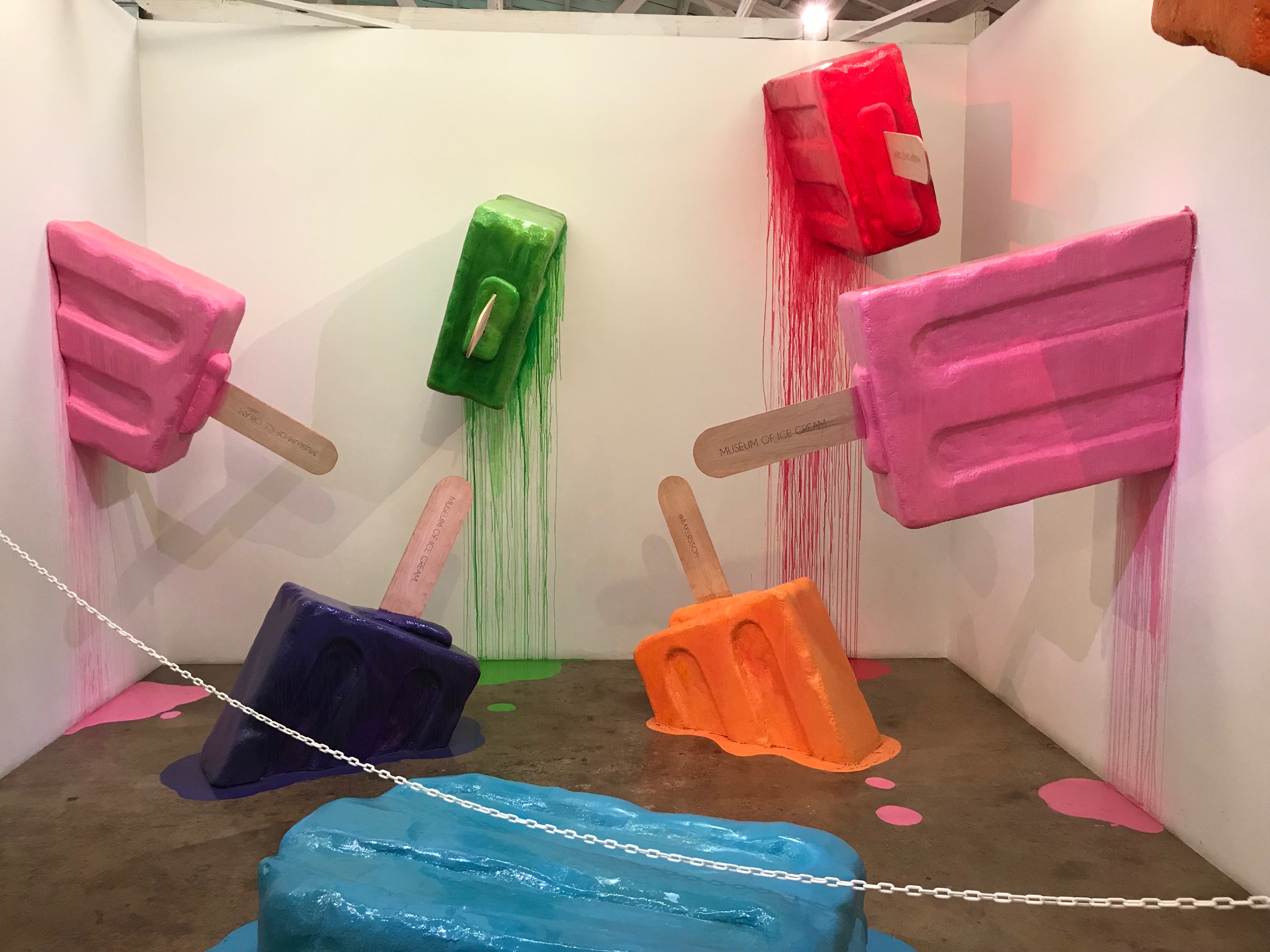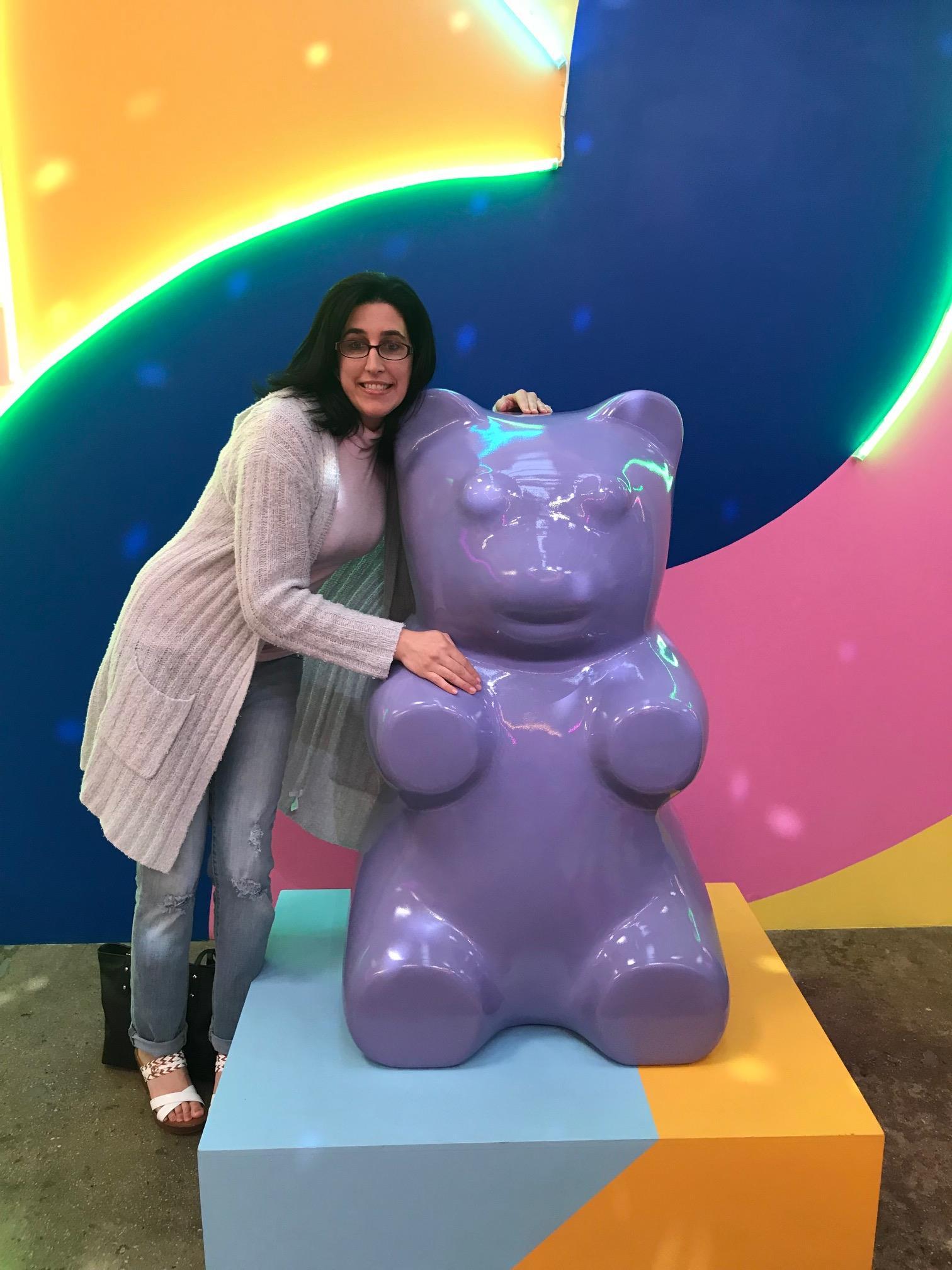 Finally, I entered the long awaited Sprinkle Pool Room. The sprinkles are not real and the pool itself it only a couple feet deep. I splashed around in it for awhile before I laid down and took a Snapchat selfie of myself as a bunny, aka my alter ego (as you saw in my previous bunny photo at The Broad). 😉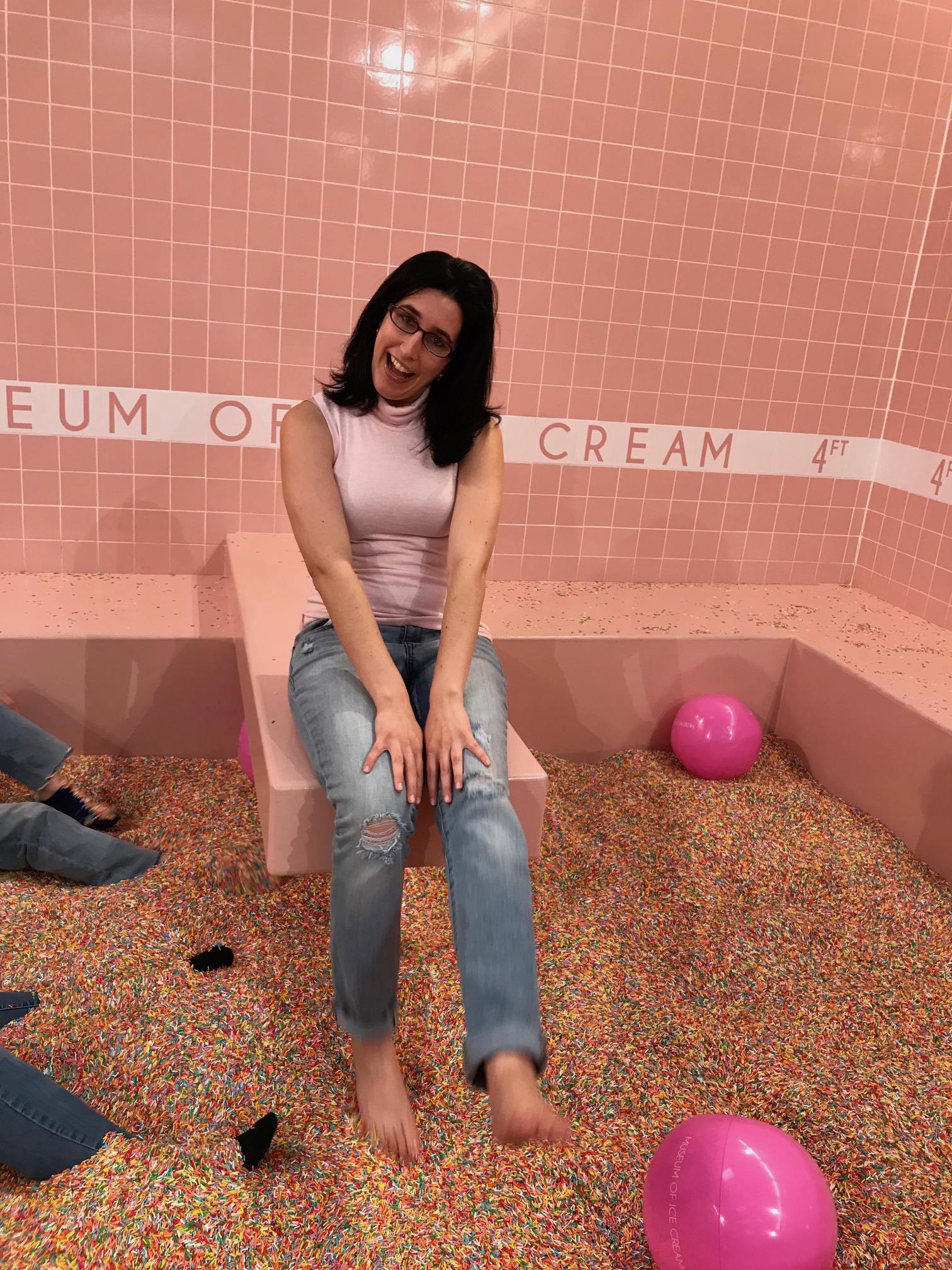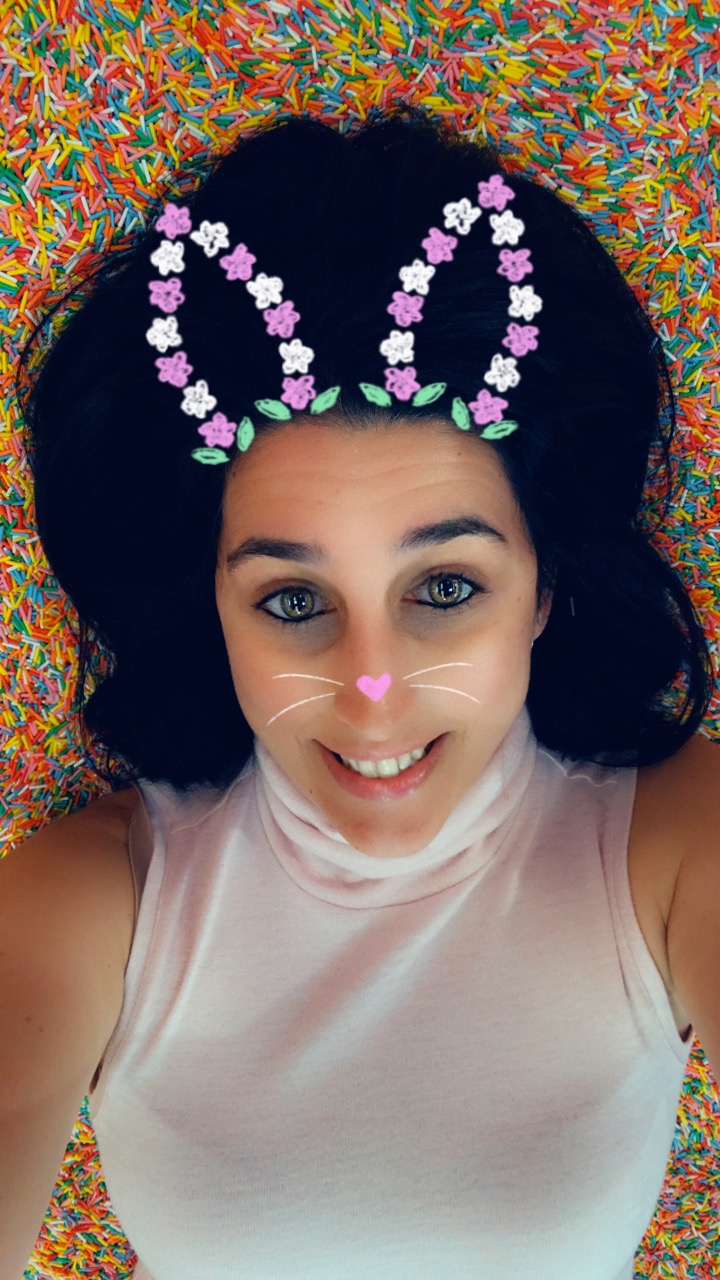 The end of my journey brought me to a huge room with a gift shop, swing, backdrop, ping pong table and Ice Cream Laboratory where I could reach in and grab a swirl flavor in a cone.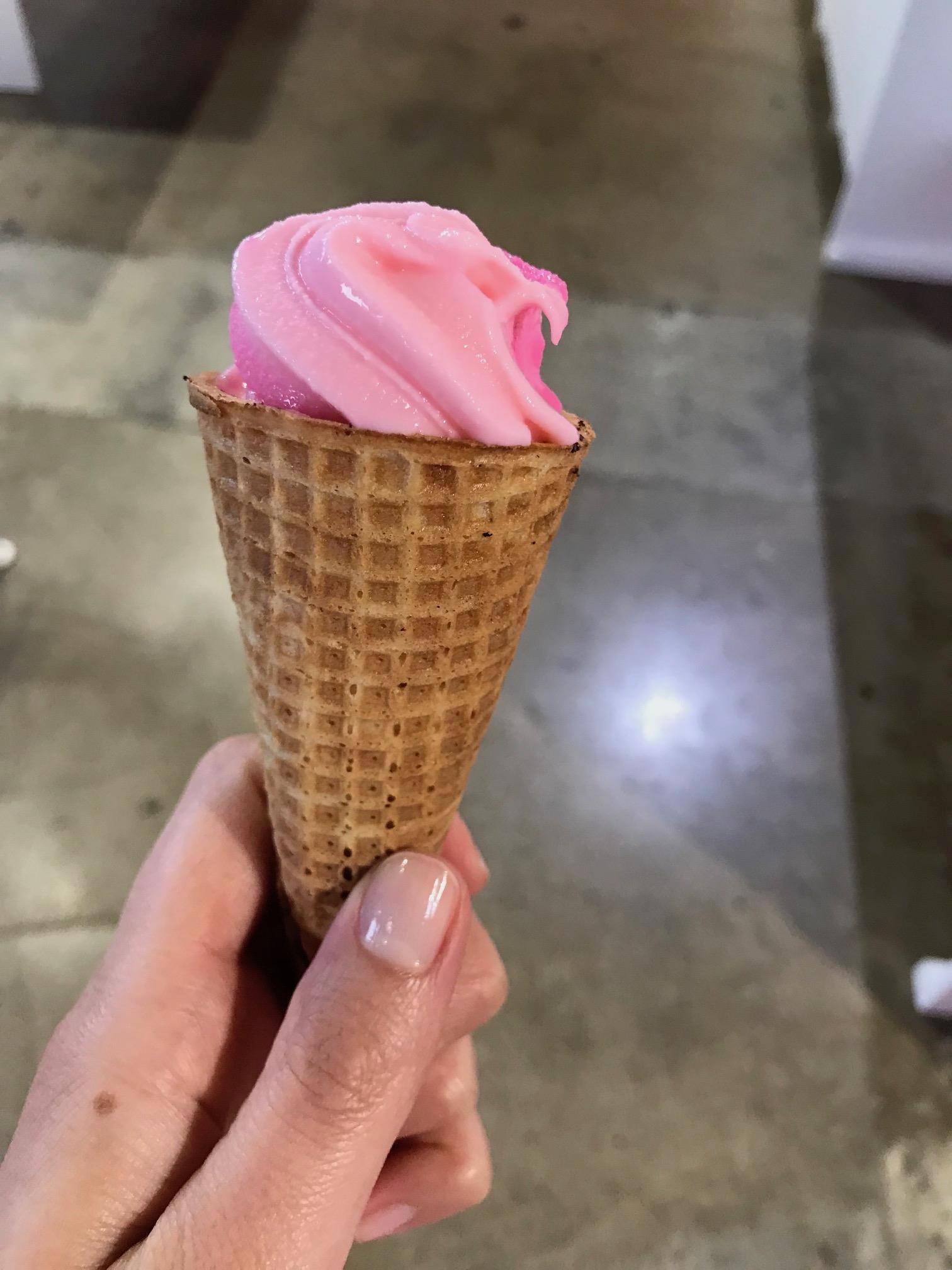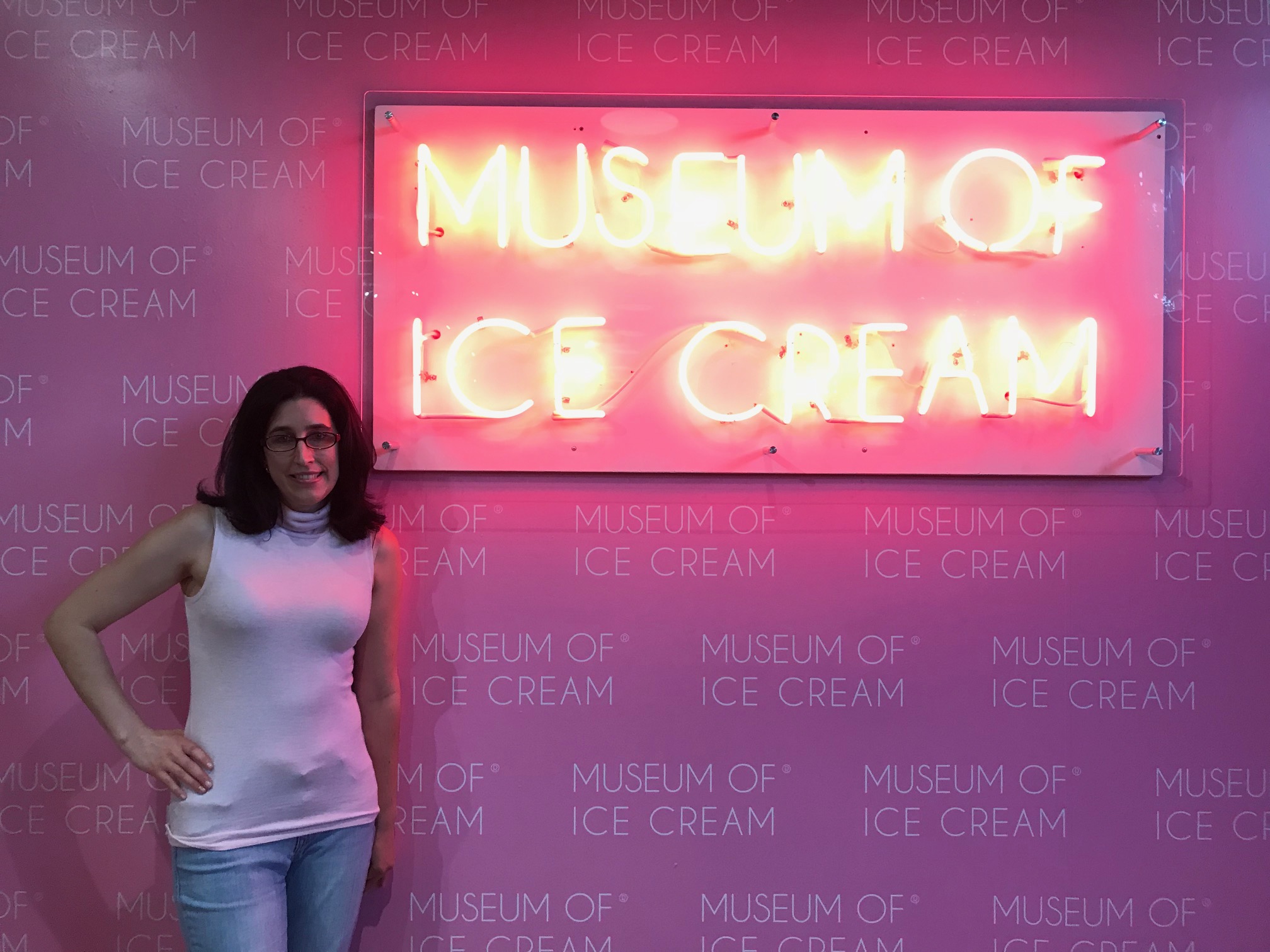 I hope you get to experience these two very fun and unique museums if you live or visit the LA area! Remember, you have to order the advanced tickets in an online que, so sign up for the newsletters for updates of when they will be released to the public!