Okay, I'll admit it: I am not a brownie fan, but these Bourbon Brownie Bars that my mom makes are to die for. I request them each time I go home to Florida for a holiday visit. My mom usually makes these around Christmas time, but they can also be a hit at New Year's Eve parties as well!
They are full of not just chocolatey goodness but the Creme de Menthe in the frosting layer part and bourbon on top is to die for. It's the ultimate booze treat in my opinion. Once you get hooked, you will never look at brownies the same way again.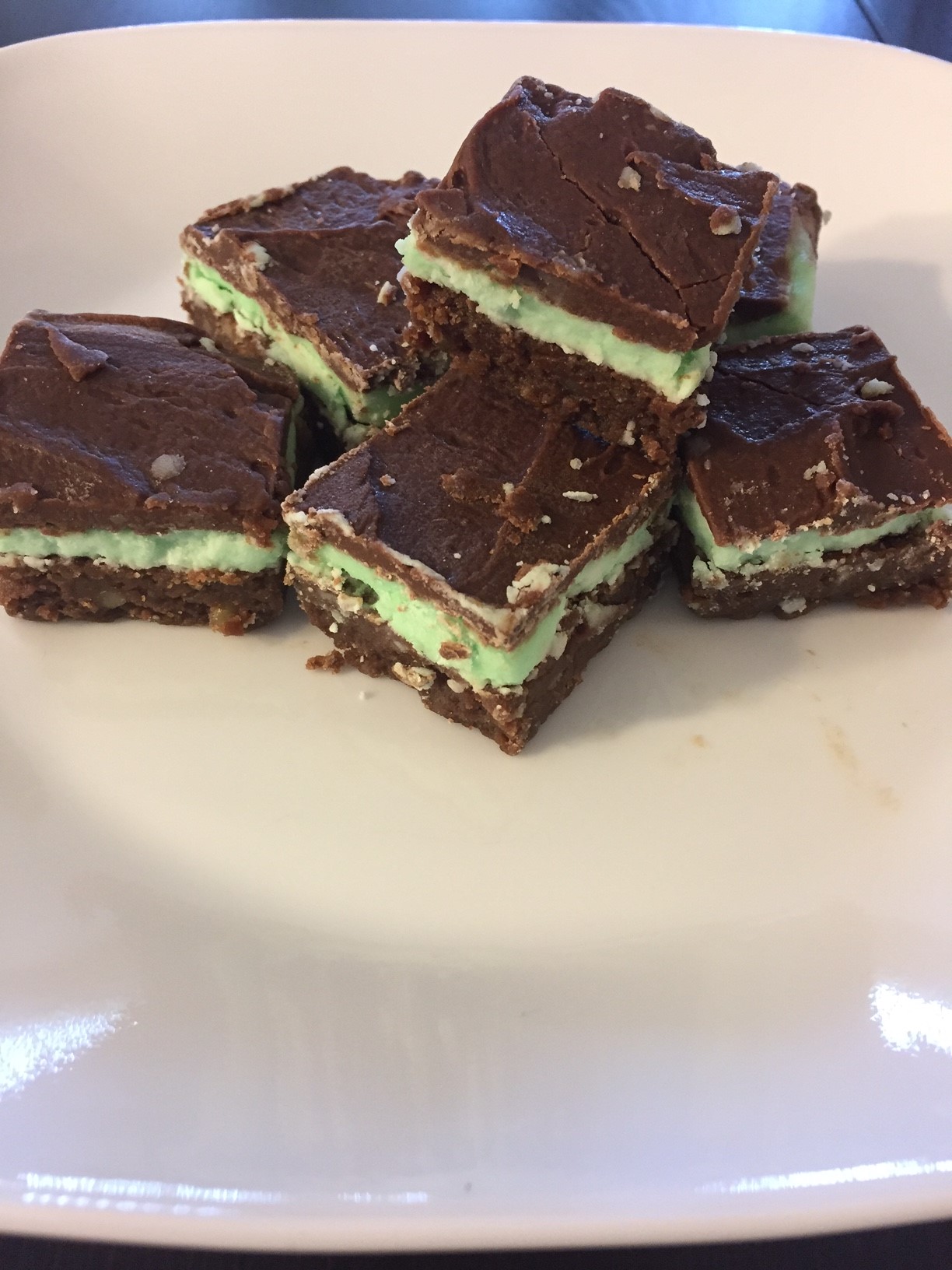 Ingredients:
First layer:
3/4 cup flour
1/4 teaspoon baking powder
1/4 teaspoon salt
2 Tablespoons water
1/2 cup sugar
1/3 cup butter
1 package (6 oz) chocolate chips
1/2 teaspoon vanilla
1/2 cup chopped nuts
2 eggs
1 cup Bourbon or Brandy
Second layer:
1/2 cup softened butter
2 cups powdered sugar
7 teaspoons Creme de Menthe
Third layer:
1 package (6 oz) chocolate chips
3 Tablespoons butter
Instructions:
1. Preheat oven to 325F.
2. Combine flour, baking powder and salt in a mixing bowl. Set aside.
3. Bring water, stirring constantly. Remove from heat. Add sugar, margarine, vanilla, chocolate chips Bourbon or Brandy.
4. Beat 2 eggs. Combine with flour mixture. Add chopped nuts. pour mixture into brownie pan.
5. Cream together margarine, powdered sugar and Creme de Menthe and spread over the first layer. Refrigerate until cool.
6. Melt chocolate chips and margarine and spread evenly over the second layer.
7. Bake for 25 minutes. While hot, sprinkle with 5 Tablespoons of bourbon. Cool thoroughly.
Enjoy! 🙂