Nothing says soft, smooth, hydrated and clean than a good body product. I have experimented with many lotions and body washes over the years and have found my favorites. Hopefully you already use these and enjoy them just as much as I do or might want to try them out!
Here are my body products that I use almost daily:
Dove Deep Moisture Nourishing Body Wash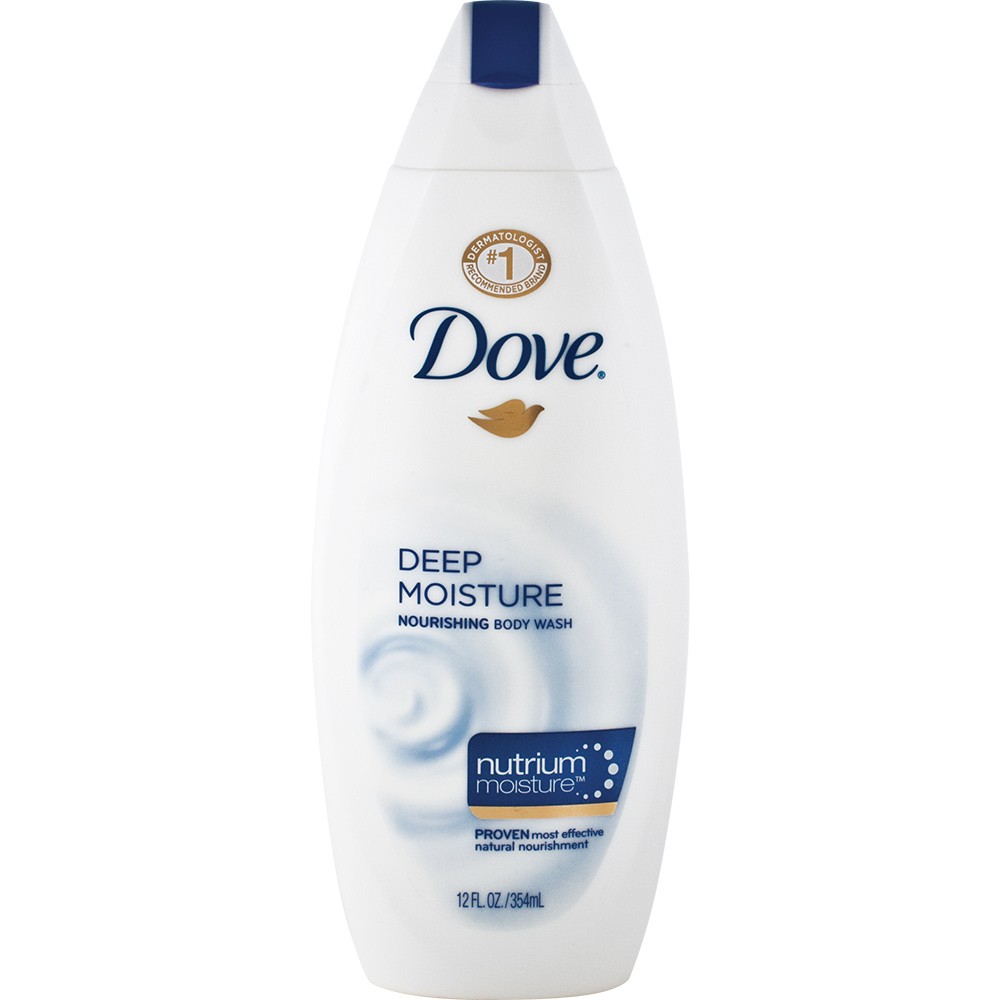 This has been my go to body wash for years. I love Dove Body Wash because it leaves my skin feeling super soft and and moisturized. It lathers nicely on a loofah and their skin nourishment ingredient goes deep into the surface layers of the skin. The smell and formula are also very light and nice.
Himalayan Salt Body Scrub: Almond-Coconut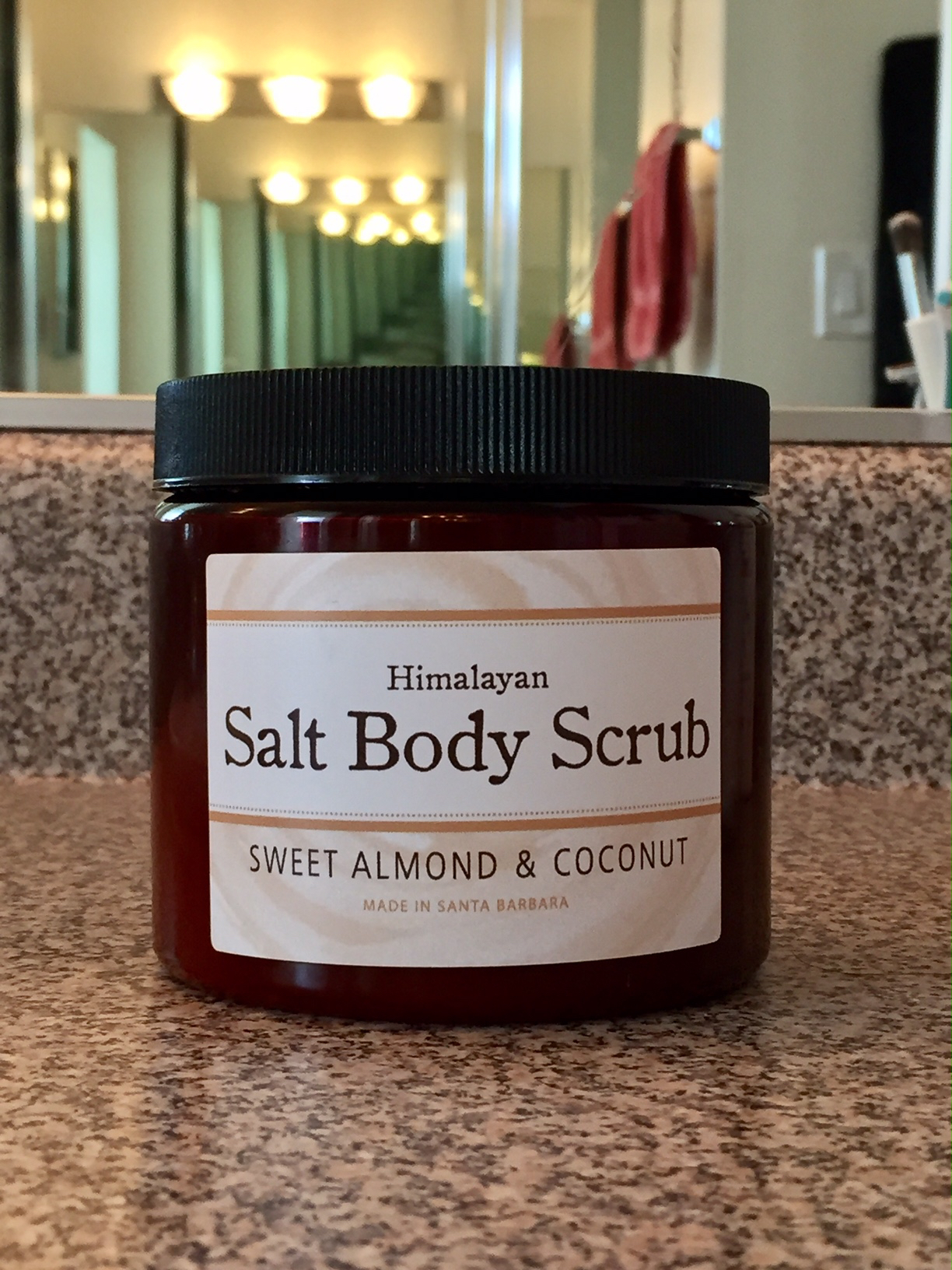 I usually give myself a salt body scrub once a month when I was to exfoliate. The product uses Himalayan Pink Salt, the purest salt on the planet, to polish skin and nourish with essential oils and minerals. My skin feels very revitalized and rejuvenated when I am done. You can check out my Santa Barbara Sentinel article I did on the Santa Barbara Salt Cave a year ago.
Vagisil Daily Intimate Wash pH Balance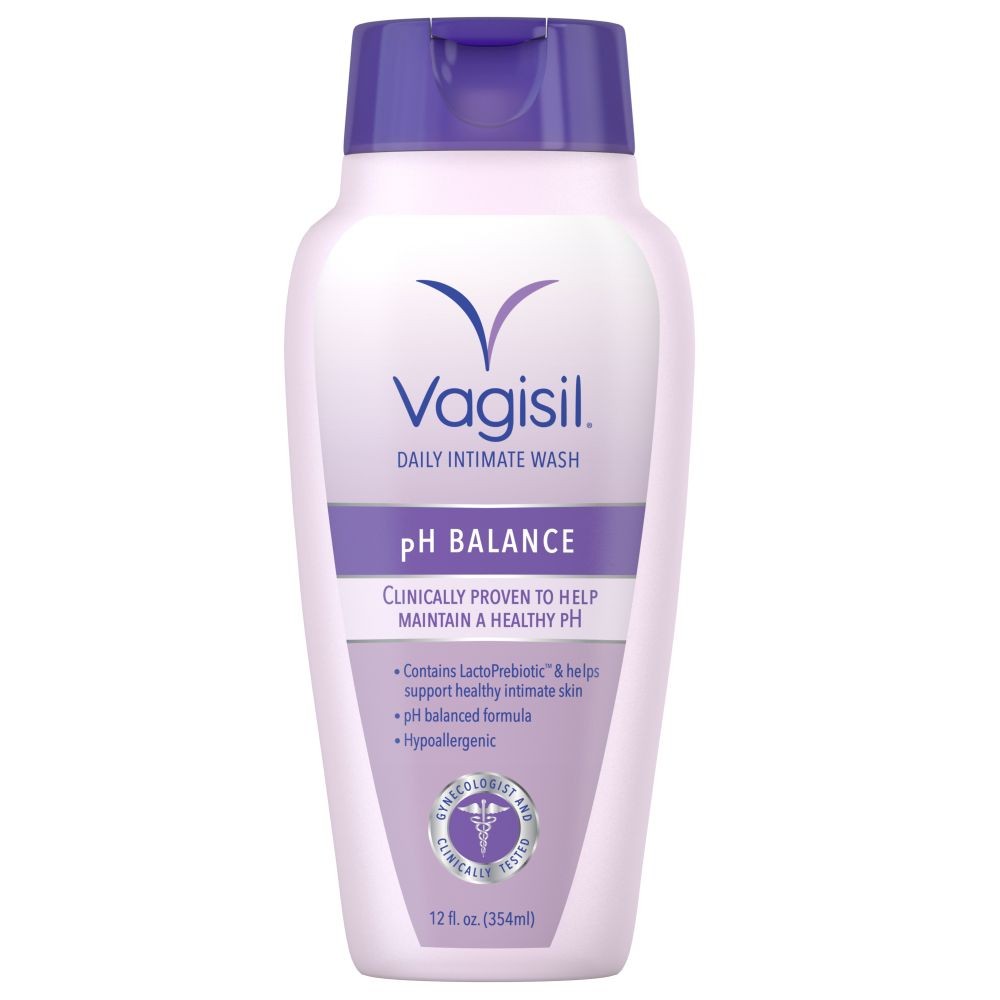 You have to keep her healthy too, LOL! I don't douche but I do use it along the outside. I really do feel refreshed and balanced once I am done using Vagisil. It's also great for sensitive skin like myself and is hypoallergenic.
Nivea Essentially Enriched Body Lotion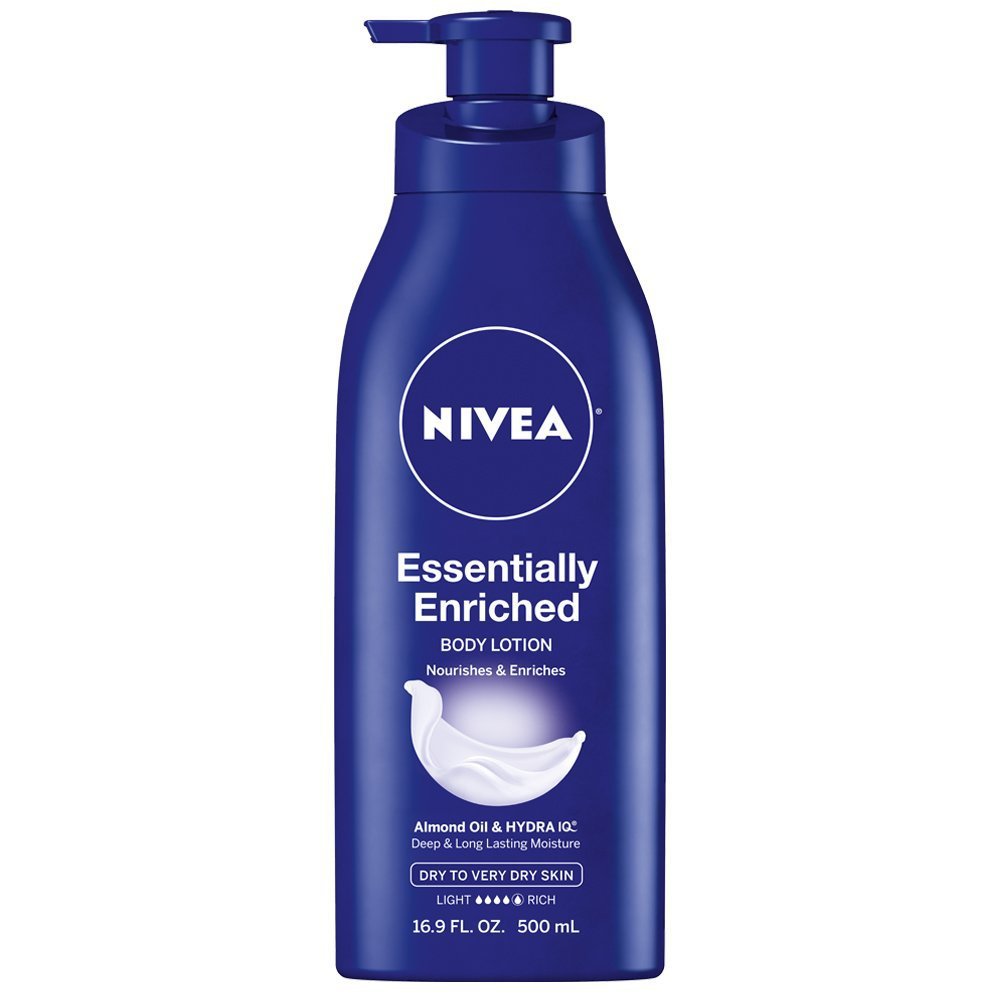 I always use Nivea all over my body right after a shower. It contains almond oil and it really does provide long lasting moisture for more than 24 hours (hence the HYDRA IQ ingredient). I feel it sinking deep into my skin immediately after I apply it. It's perfect for this California dry weather!
Aveeno Daily Moisturizer SPF 15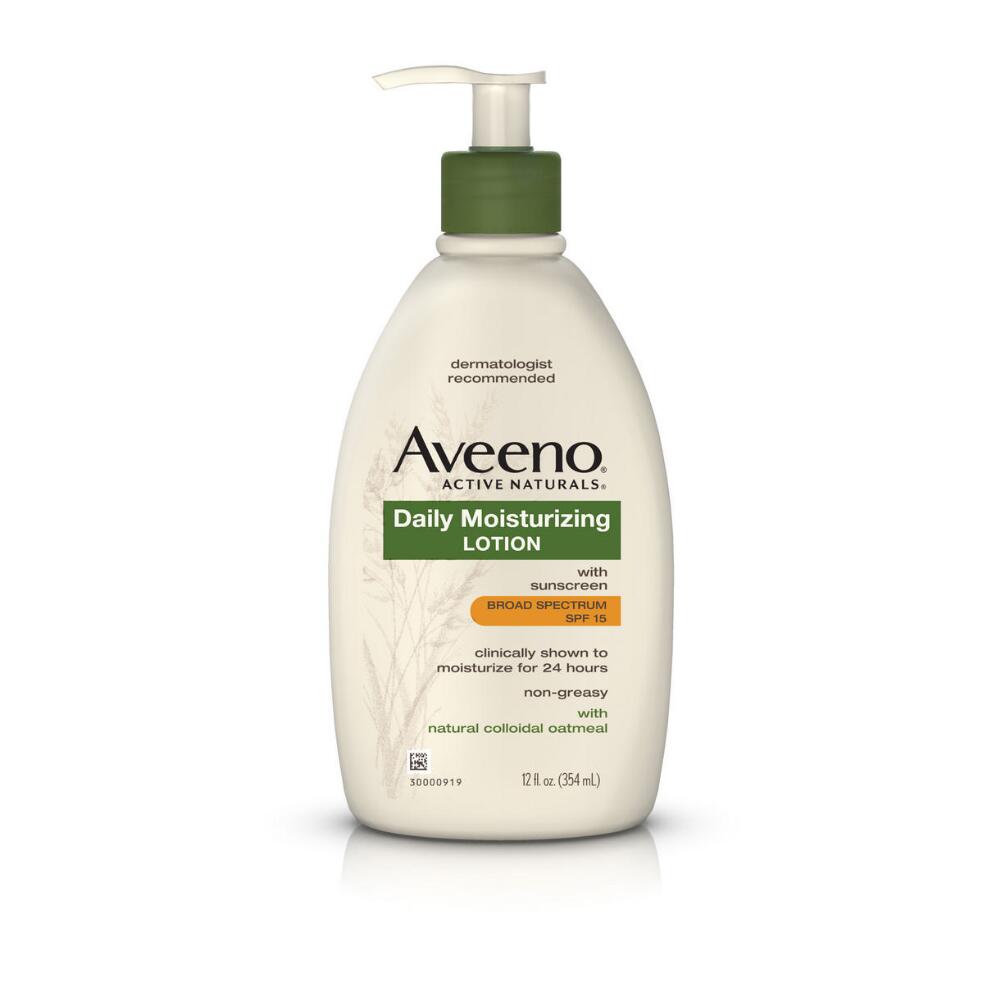 I mainly use Aveeno on my hands and the SPF 15 version also helps protect them from any sun damage. I also love it because  it moisturizes skin up to 24 hours and prevents dry skin and itching (hence the Colloidal Oatmeal ingredient). It's also non-greasy and claims to improve the health of skin in 1 day with significant improvement in 2 weeks. It's a winner for me!
Jergens Natural Glow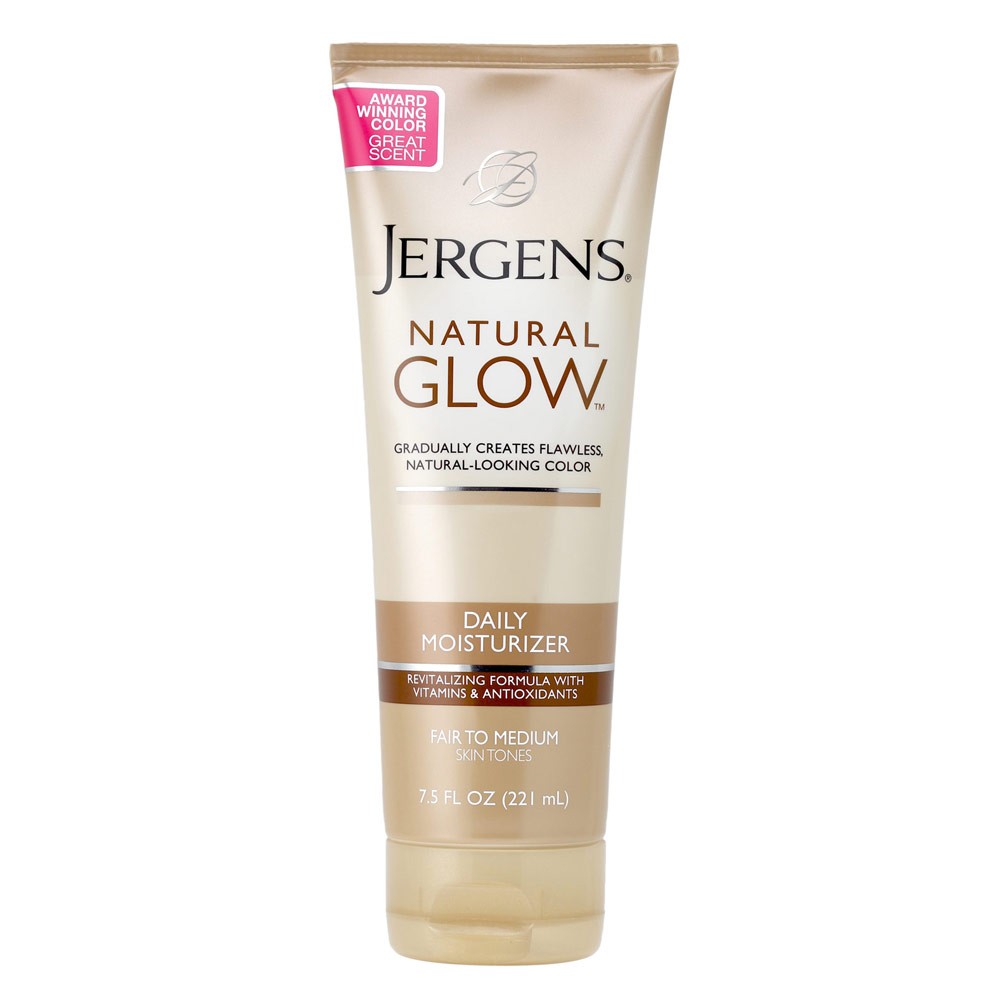 I usually apply Jergens when I want a natural tan look for an event I am attending or if I am going out for the evening, especially on my legs, which never tan. It takes a few days for the results to appear. It really does look "flawless" and adds a glow like the label says. It's much better than tan spraying in my opinion.
Mr. Pumice Pumi Foot File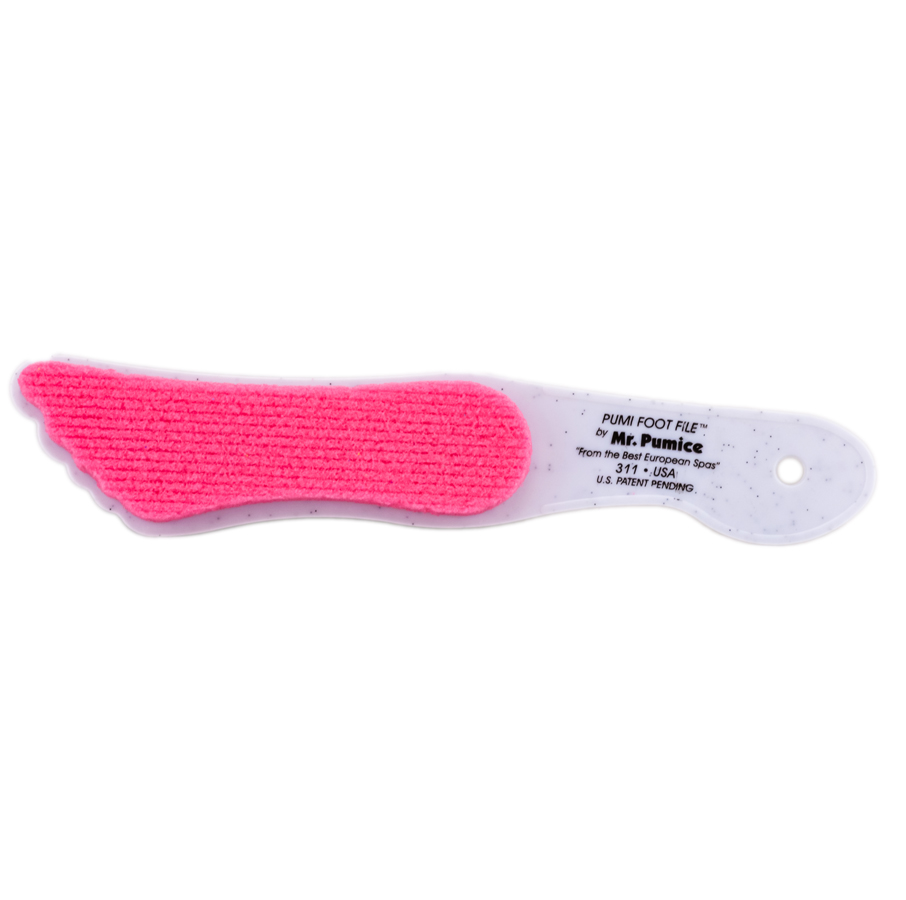 I first learned about the Mr. Pumice Foot Filer by my nail technician when I used to live in Orange County. One side has a grit abrasive to file off any dead skin and the pumi side smooths out the skin. My feet tend to get dry, plus when I am constantly standing doing promotional work or running around for my full time job or freelance work, it doesn't help. I usually use this product about once a week. You can also find this product at Sally's Beauty Supply.
Stay soft and smooth! 🙂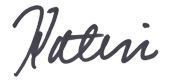 Photo Credit: Target, Thu Cuc