My friend Nicole and I are huge fans of Bloody Mary's, so when we heard there was a Bloody Mary Festival coming to LA, we thought, hey, why not?
According to the website, "The Bloody Mary Festival is a celebration of the most beloved brunch cocktail and the largest event of its kind. Our mission is to bring together the most innovative and crafty Bloody Mary mixes, curated by our team of Bloody Mary aficionados." Nicole's husband, Fred, also came along for the fun.
Originally, I was going to wear a red tie from mini dress from Bobi (I was going for red and Bloody Mary's are red), but I couldn't wear it due to some circumstances, so I wore a cut-out choker tank from Express that I bought not too long ago with some black leggings. Either way, I still loved the outfit!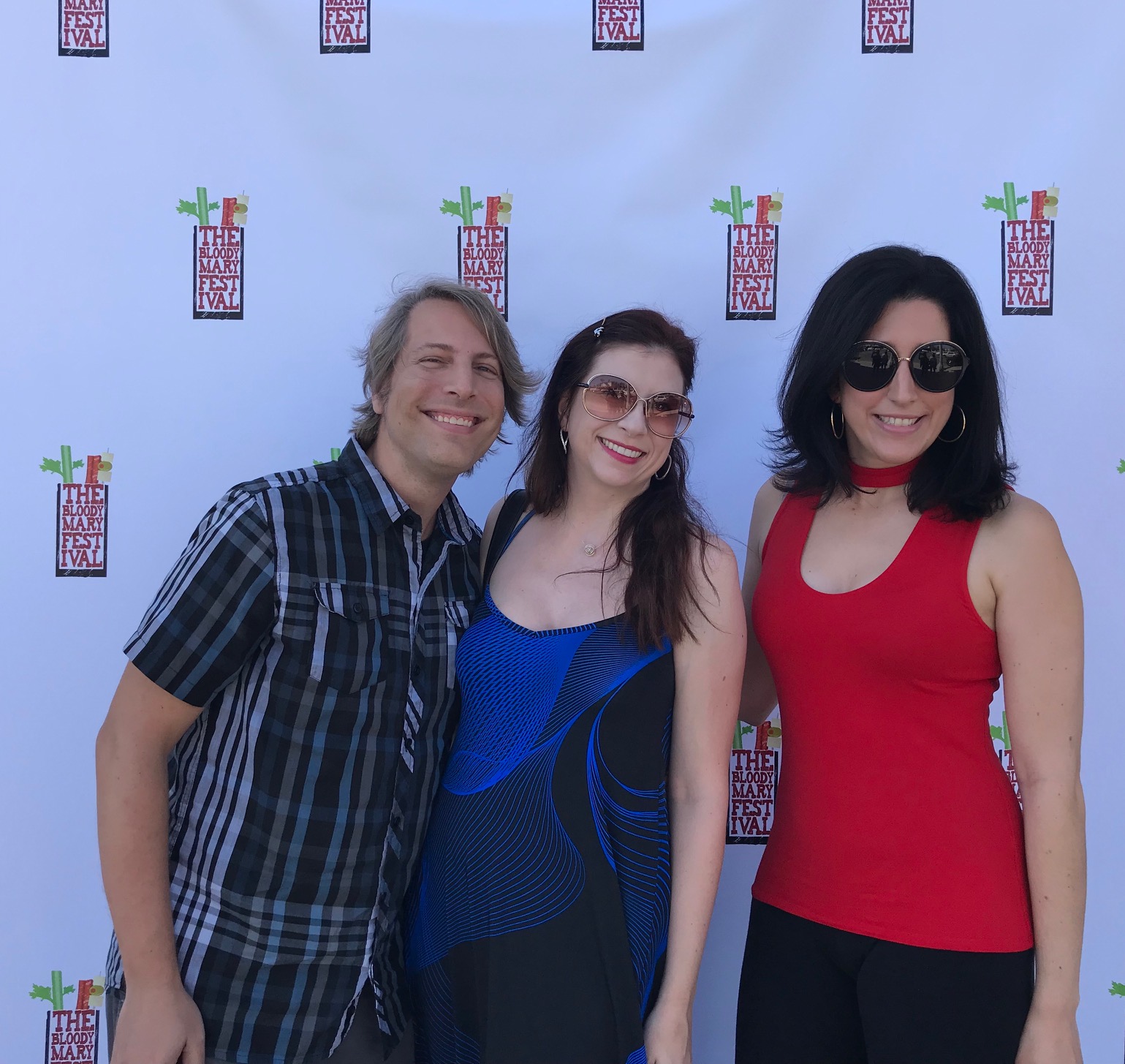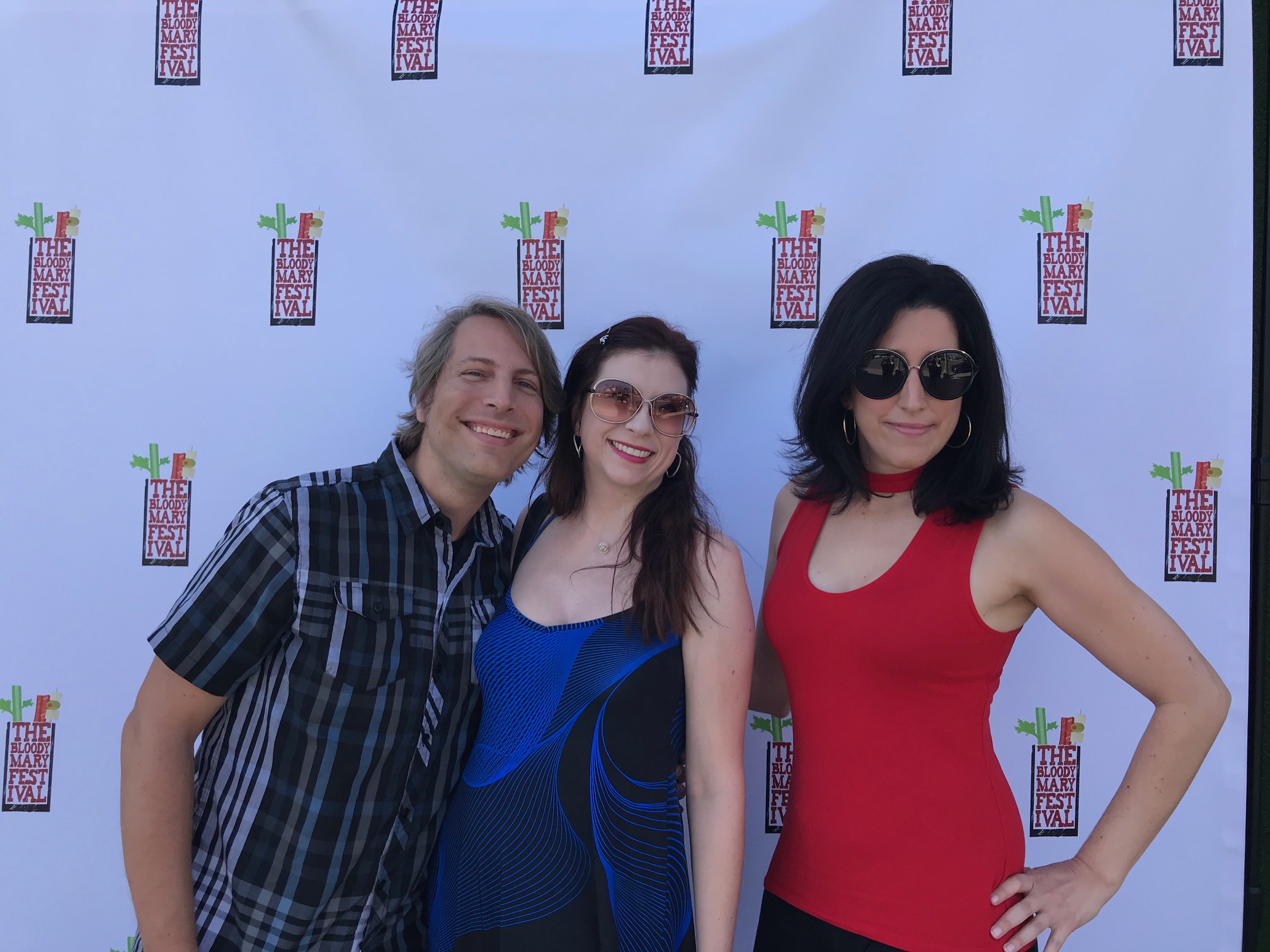 This was the first time this event was held in LA. The event ran from 12:30 p.m. – 4:30 p.m., split into 2 different sessions and was held at Candela Taco Bar in their event room. You chose which session you wanted to attend, for us it was the second one. The cost was $45 an there were a total of 8 Bloody Mary mixes to try (Cole's, Middlebar, Playa Hermosa, The Attic on Broadway, Backyard Mary, LAVA Craft Cocktail Mixers, Pacific Pickle Works and Vampire Gourmet Bloody Mary), along with 2 Micheladas (Chinolada and Camarones Cabrones). All participants used the official Vodka partner, Crater Lake, to make their drinks. All samples were topped with a variety of pickled veggies, cheese or meat.
The first photo below is from The Attic on Broadway, the second is from Chinolada. Unfortunately, we didn't have a chance to try the Chinolada because the line was so incredibly long and because they were the only participants making full Bloody Mary drinks.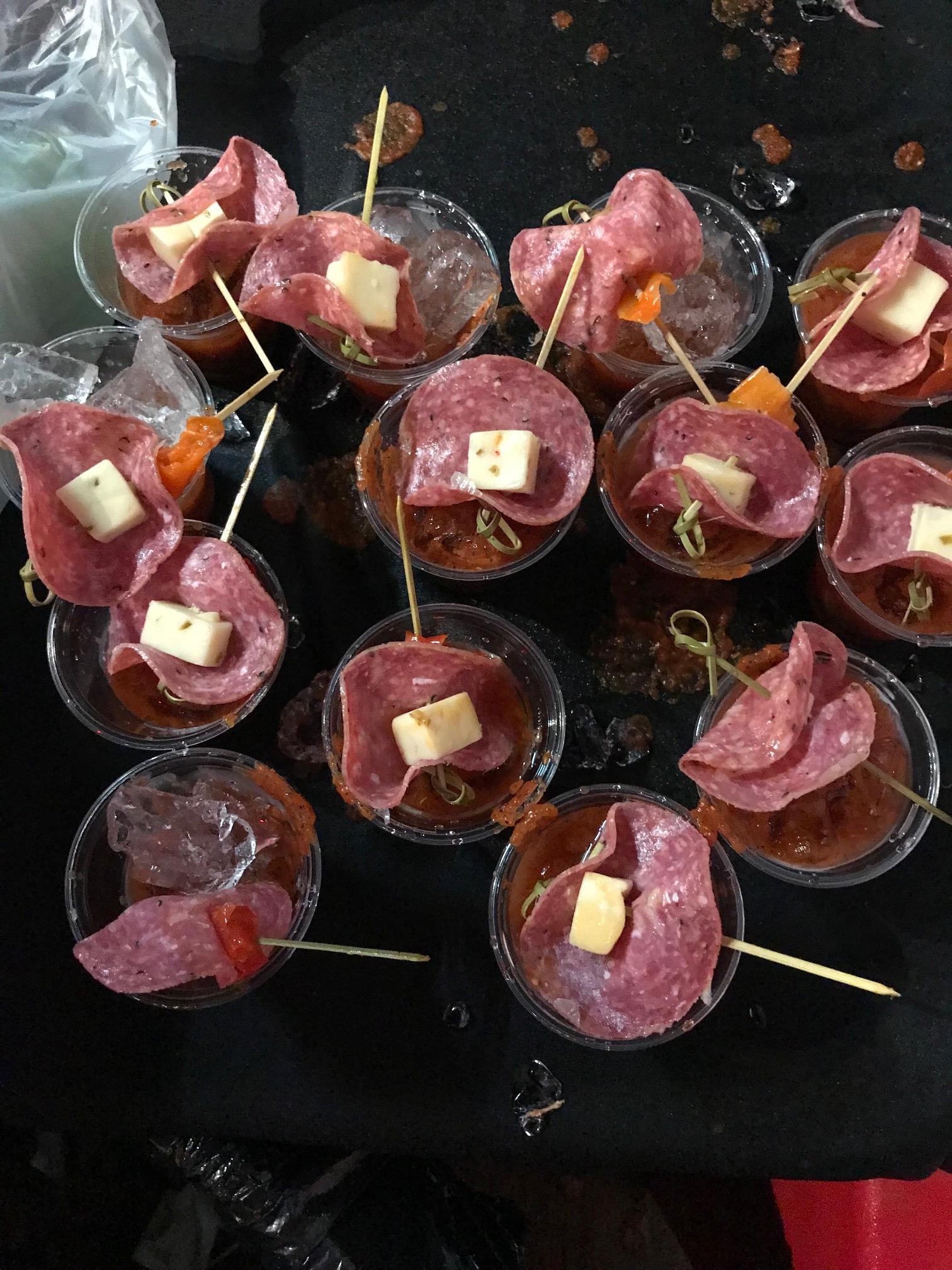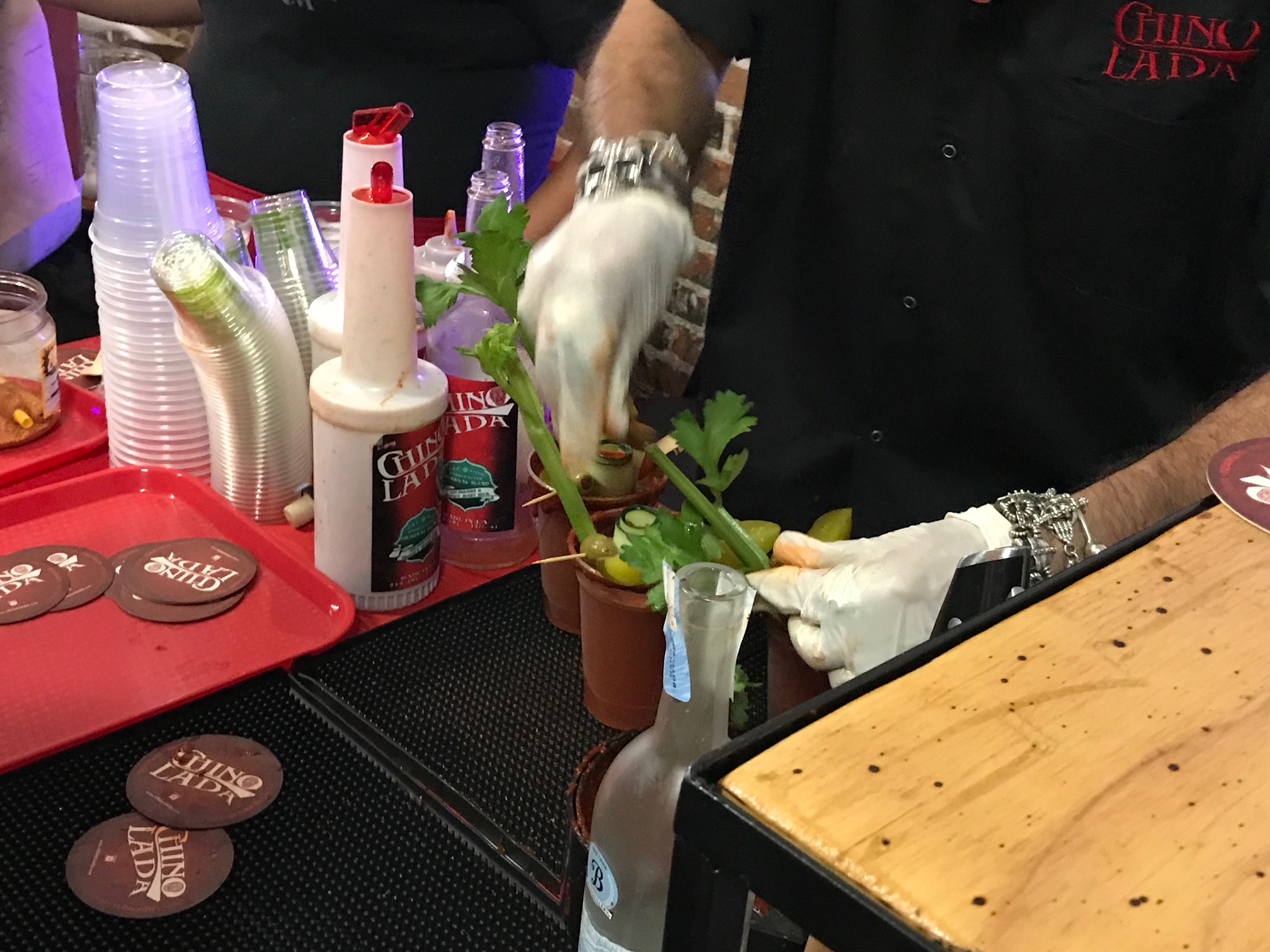 The most interesting display I saw was from Vampire Gourmet Bloody Mary with a vampire mannequin. It definitely stood out amongst the crowd!
There was also a variety of snack food to try, such as jerky from Krave, cheese from Cypress Grove, juices from Zupa, barkThins chocolate candy and the most interesting one I saw, SmashMallow, which had 5 different marshmallow flavors. I have never seen anything like it, the Cinnamon Churro and the Mint Chocolate Chip were my favorites!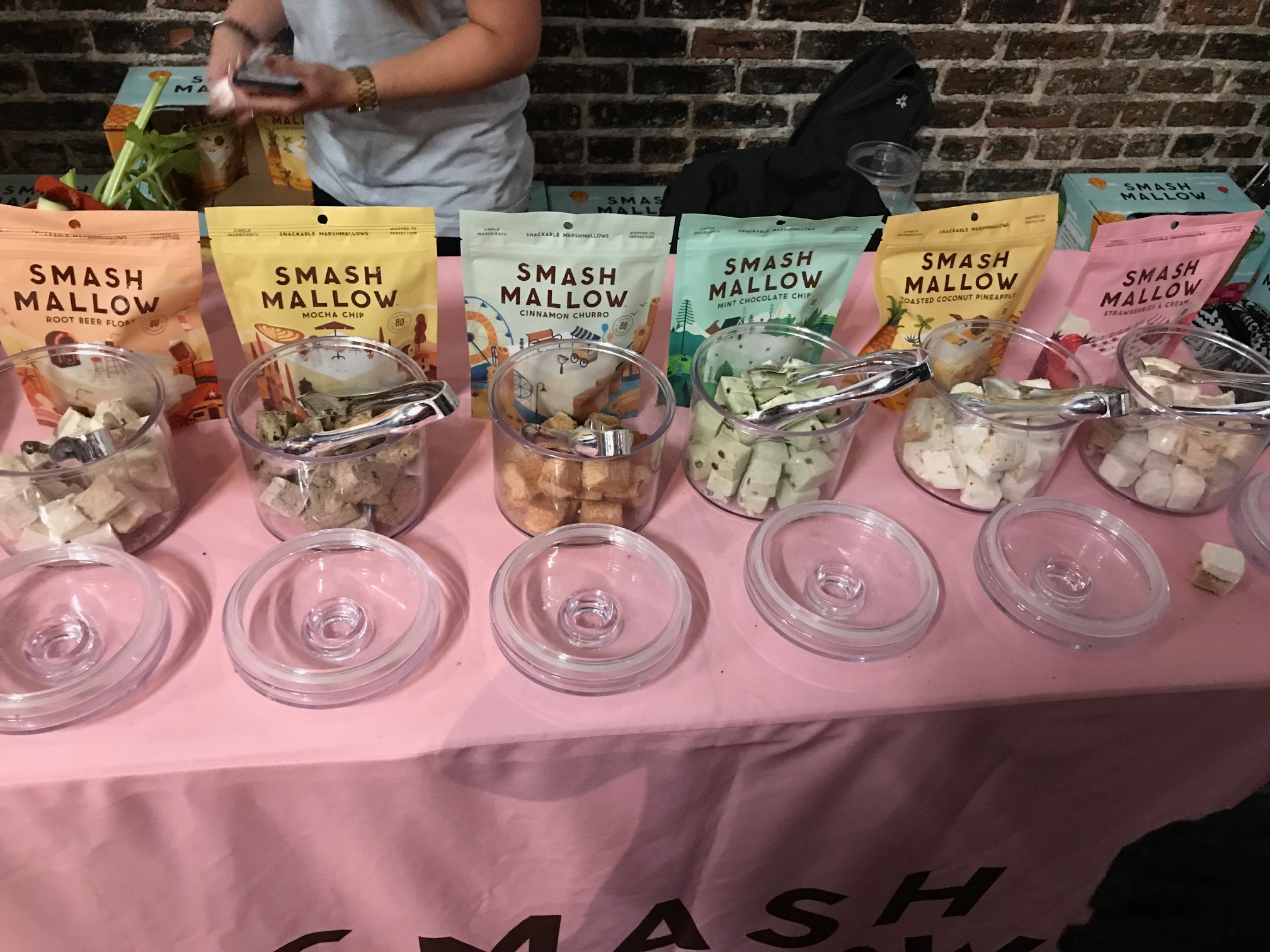 Live music also played during the event and we danced to a few songs. I also got my picture taken with the official Bloody Mary tomato mascot!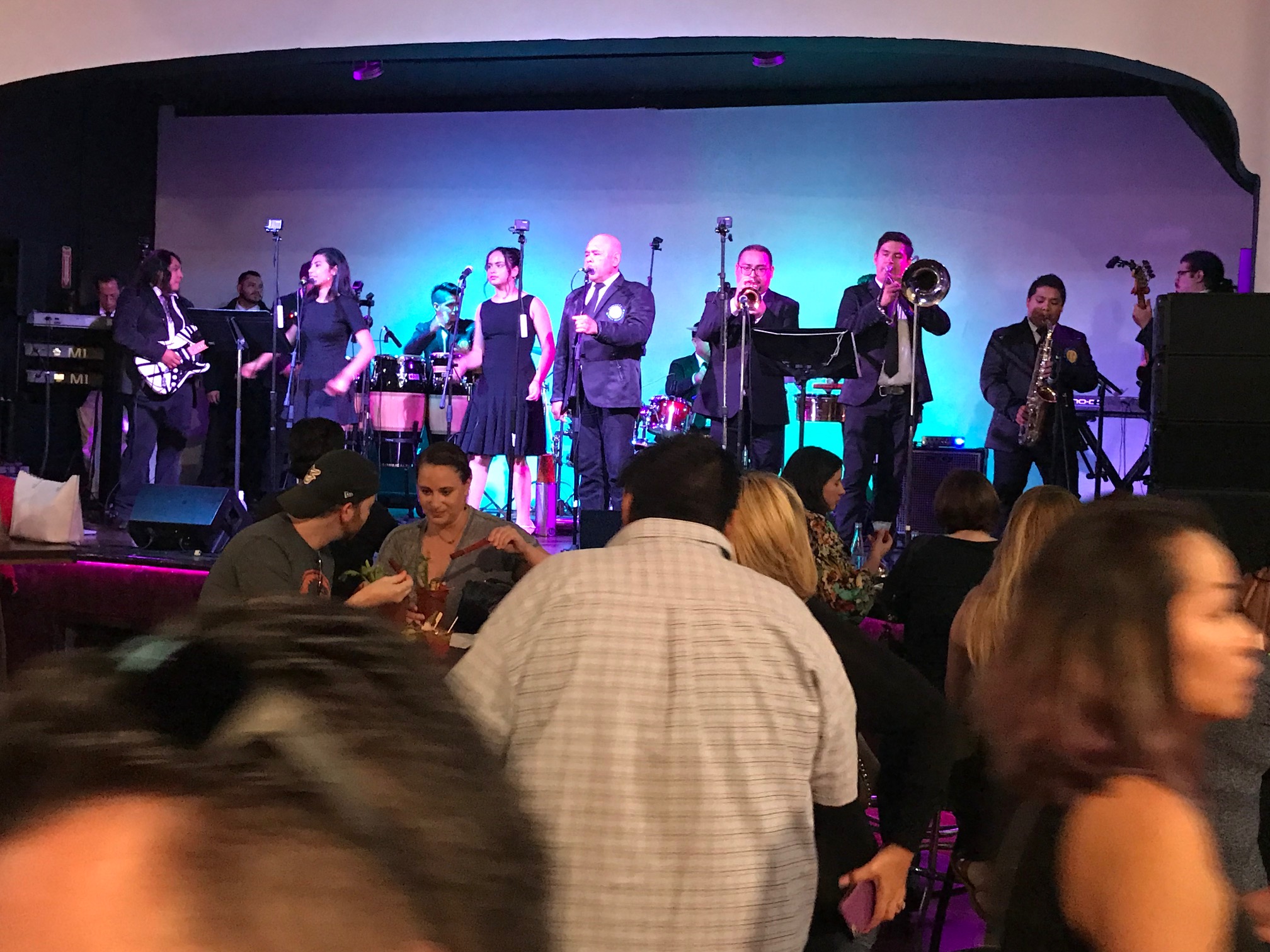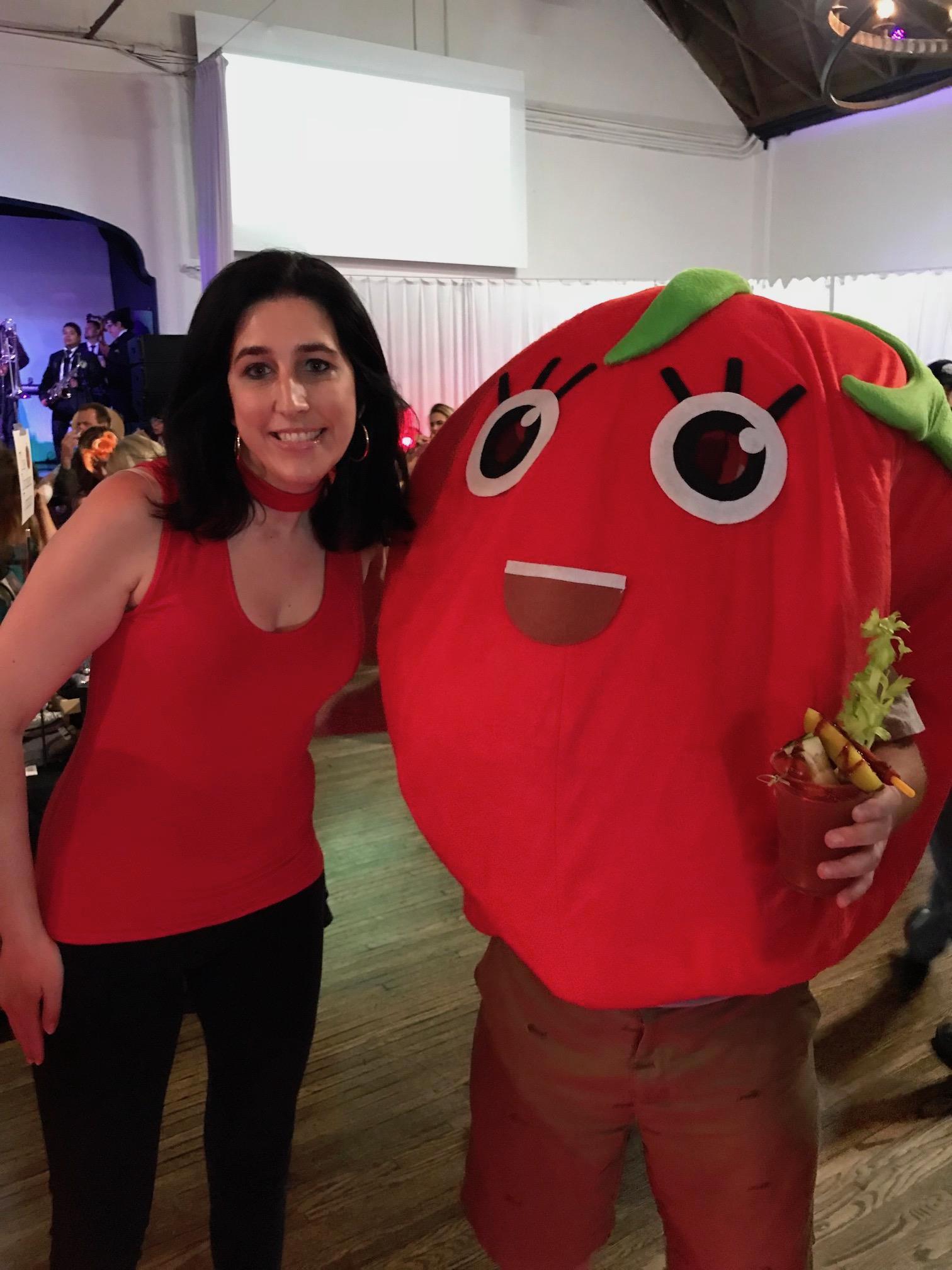 Overall, the event was worthwhile and fun to attend. I highly recommend going when it comes into town next year.
Cheers! 🙂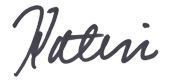 Photo credit: The Bloody Mary Festival
SaveSaveSaveSave
SaveSaveSaveSave
SaveSave
SaveSave
SaveSave
SaveSave
SaveSave
SaveSave