Hello to 39! I decided to celebrate my birthday in 2 cities that I have been dying to see my whole life: London and Paris!
This trip has been my ultimate dream since I was a kid, but boy, I am so happy I booked this trip months in advance. You guys have no idea how expensive going to both of these places are with just buying planes, trains, taxis/Ubers and Airbnbs! I jokingly told my family and friends they need to do a remake of the "Planes, Trains and Automobiles" movie starring me!
The plan was to stay in England for 3 1/2 days and in Paris for 3 1/2 days. Welcome to the power walking trip that was extremely productive.
As you know, when I fly internationally, I always fly European budget airlines because a) they are more affordable and b) in my opinion, have great services to offer. This time I flew Norweigan Airlines round trip to London Gatwick Airport (about 30 minutes outside of the downtown area) for $1,241. You guys, I literally searched for hours looking for a good deal and this is the best I could find. It also doesn't help when your birthday falls during the week of a major U.S. holiday!
For my Airbnb in London, I made sure I was in a safe location but also near the train station because I took the train from London to Paris. So that cost me $279.31 for 4 nights. In Paris, the cost was $293.24 for 4 nights and I stayed on the south end of the Seine River.
Now I had to get the trains. So the Eurostar train from London to Paris was $89 and my trip from London to Liverpool was $114 on Virgin Trains.
Don't ask me what public transportation costed between taxis and Ubers…I literally don't know. I don't like thinking about it.
It was supposed to be between 75 – 90 degrees with both cities, so I packed very light summer clothes with tank tops, dresses and shorts. I had 2 pairs of tennis shoes, a pair of flip flops and some dress sandals.
Alright, let's fly!
LONDON
Day 1 – Thursday, June 27
My flight didn't leave LAX until 7:35 p.m., so I slept in that morning and packed. I got to the Tom Bradley International Terminal by 3:30 p.m., which is what you're supposed to do when you fly internationally, get there at least 3 hours early! I then had a Sushi meal at Chaya (this is the same meal I had when I flew to Iceland last year) and boarded at 6:30 p.m. I was by an emergency exit, which meant that I had a ton of free legroom in front of me! I was lucky to get in a couple of good naps on the plane before landing.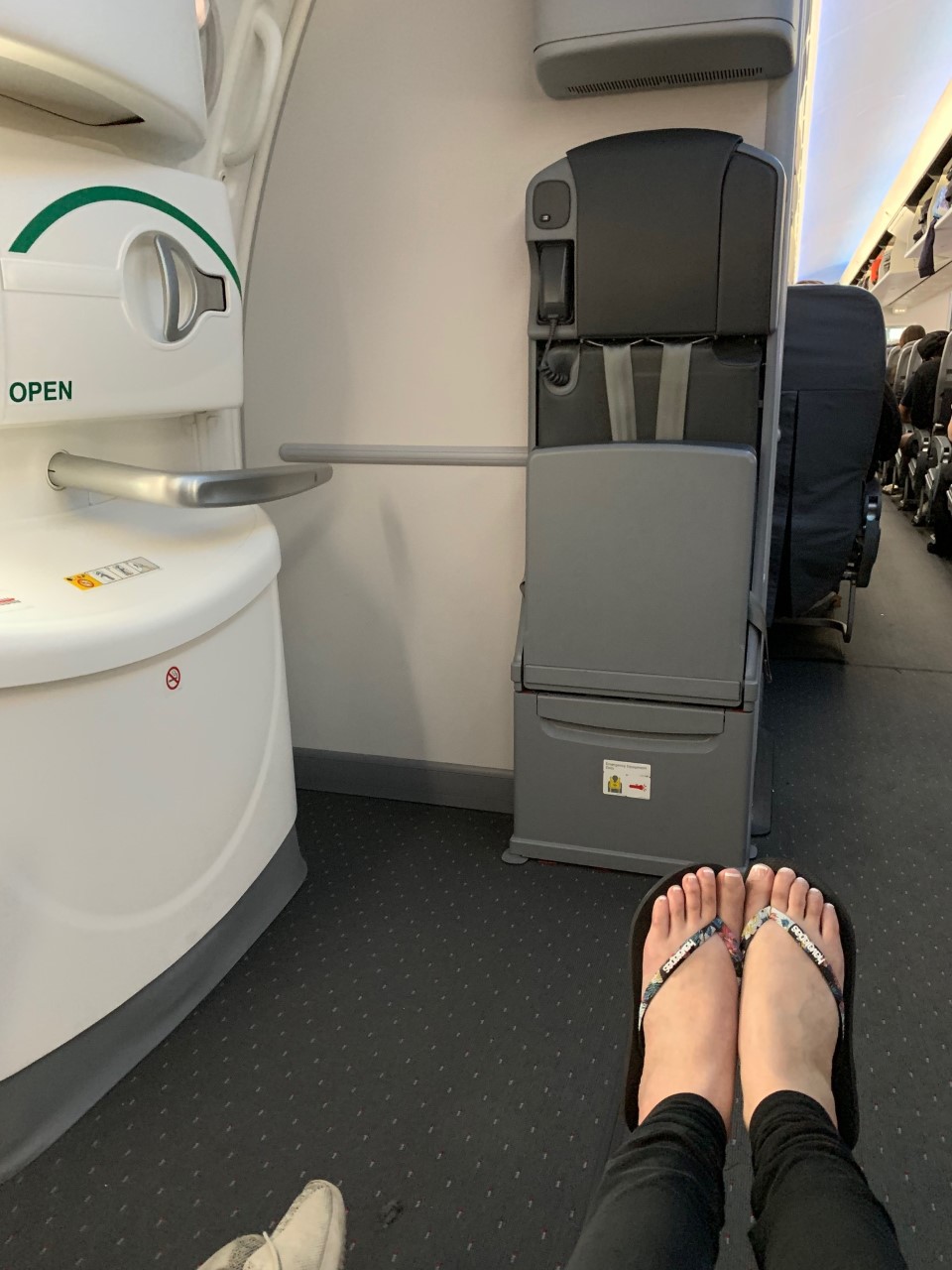 Day 2 – Friday, June 28
My flight got into London Gatwick at 1:50 p.m., just in time for me to head into London and have some Afternoon Tea at Corinthia Hotel! If you fly into Gatwick, make sure you take the Gatwick Express train ($22.60). It only takes 30 minutes from the airport to London Victoria Station and it's a pretty good deal!
The crowd at the London Victoria was busy, OMG! Luckily, I was able to get through it and get a taxi right outside the station.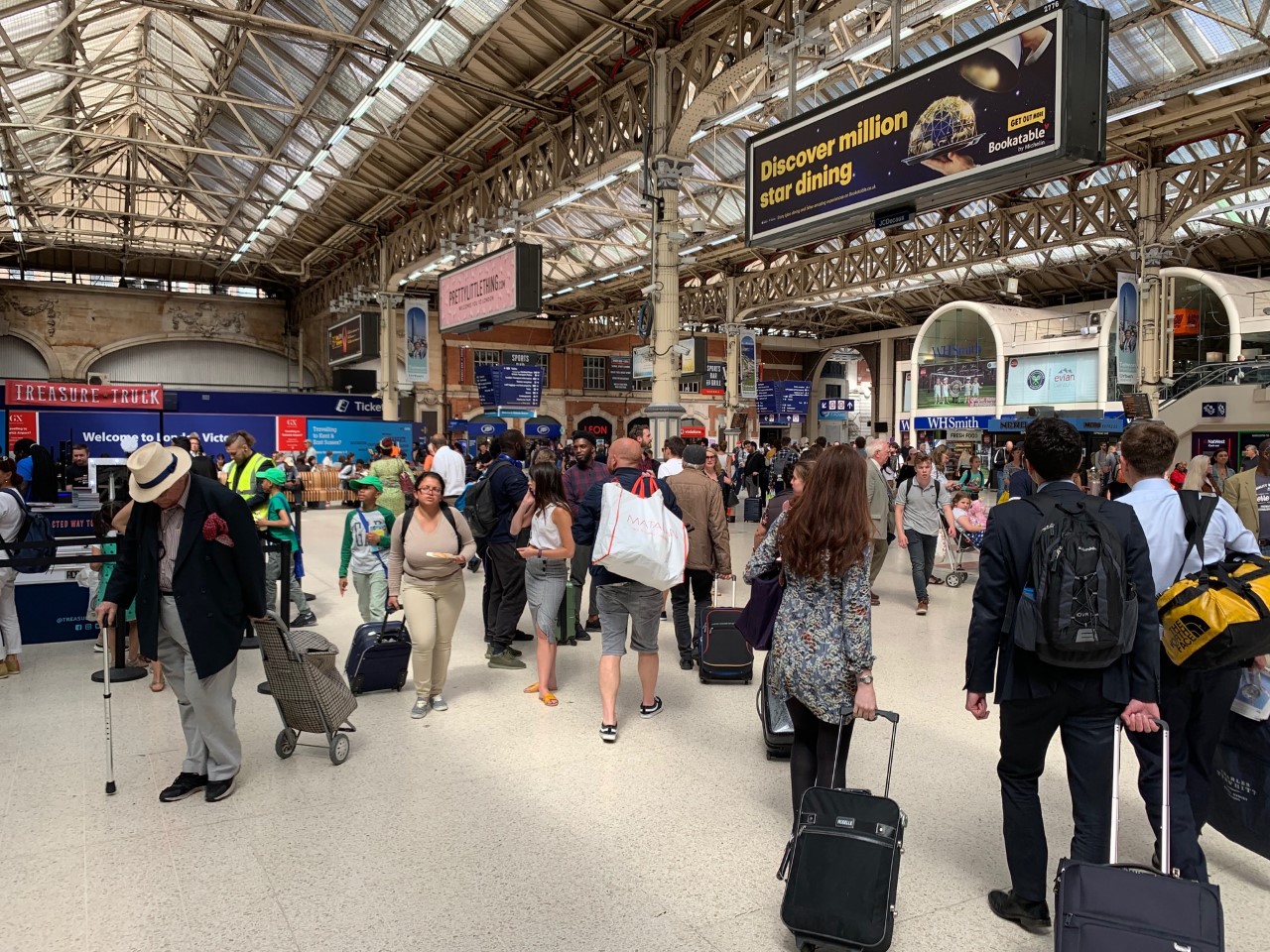 A short while later, I was at Corinthia Hotel, a 5-star hotel that even allowed guests to wear jeans and sweats to their Afternoon Tea ($69). No dress code here! Harper's Bazaar, Marie Claire and Londonist magazines event named the Afternoon Tea at Corinthia their favorite and I definitely hit the jackpot.
When you have Happy Hour in the states, you usually have to pay extra if you want a little bit more of the same dish. At Afternoon Tea, it's a base fee and you can keep ordering rounds of the same food or drink to your hearts content. No wonder it's so popular in London! It took me 12 tries to get a reservation somewhere!
I started out with an assortment of sandwiches, which included egg, mayo, chicken, beef, salmon, cucumber and dill with Dragonwell Green Tea that was a bit citrusy. These sandwiches I had a second round of, they were so good and they chop off the crust, just the way mom used to when she would make me PB&J sandwiches.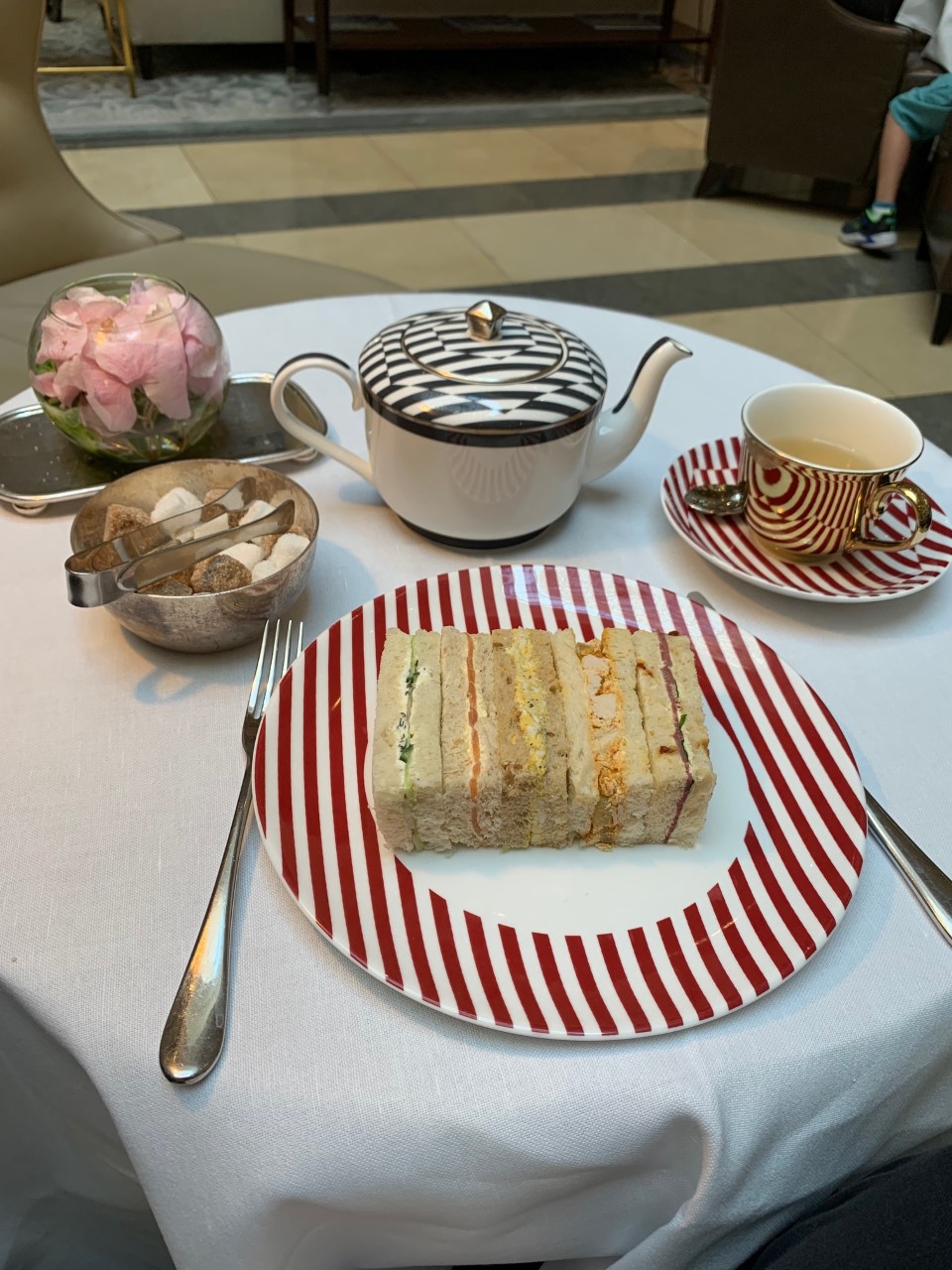 Next up were the plan scones with 2 different kinds of fruit jams and clotted cream with a creamy China Oolong Tea. OMG, this was my favorite tea, it tasted subtly sweet and milky and had a vanilla flavor to it.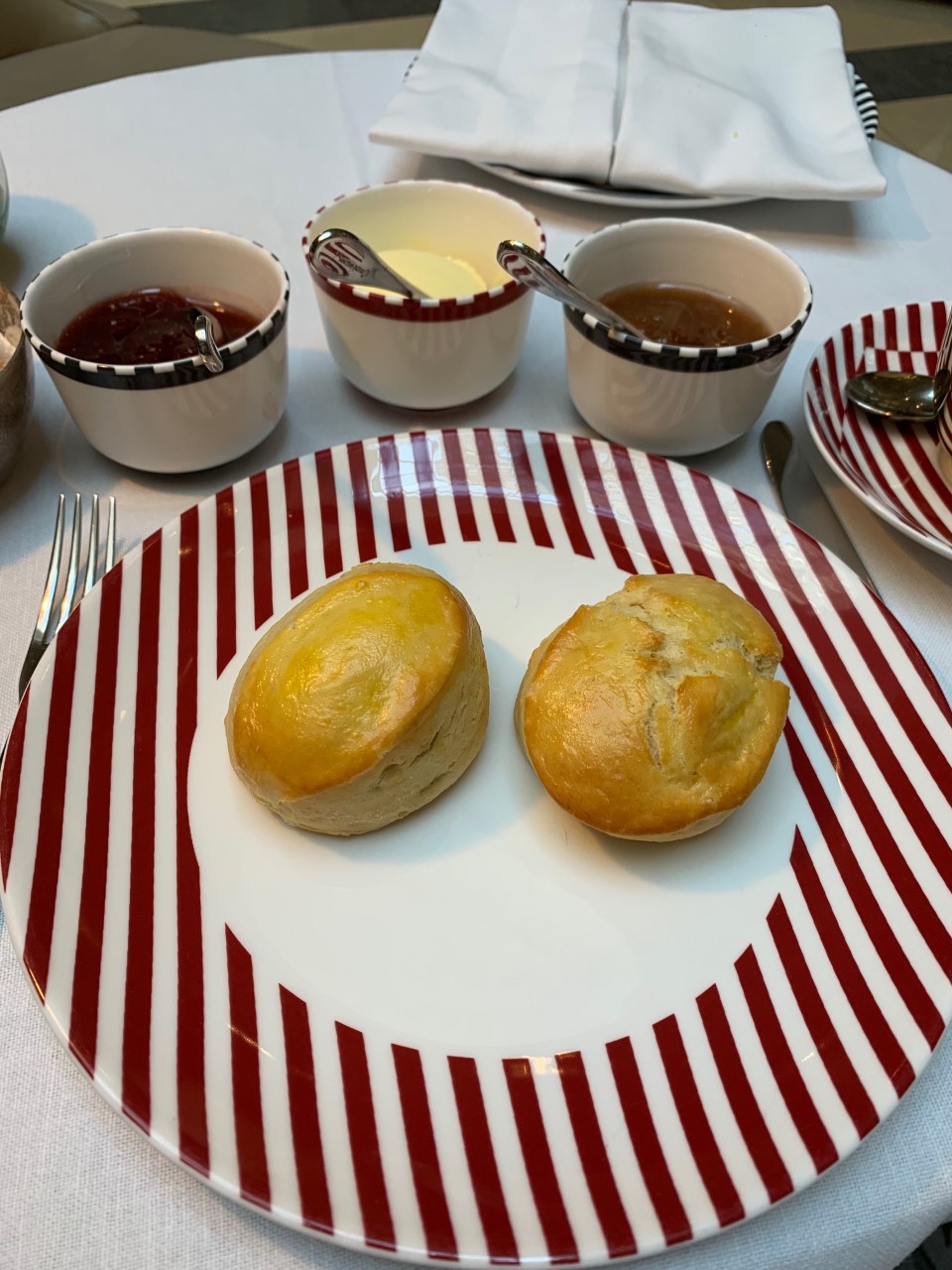 For dessert, I had a Mango Black Tea with Lemon Drizzle Cake, Pistachio Raspberry and Yoghurt slice, Strawberry Vanilla Choux and Canele. My waiter, Jesper, was kind enough to pose with the dessert tray below. He was a rockstar too, he knew exactly what tea to pair with what dish!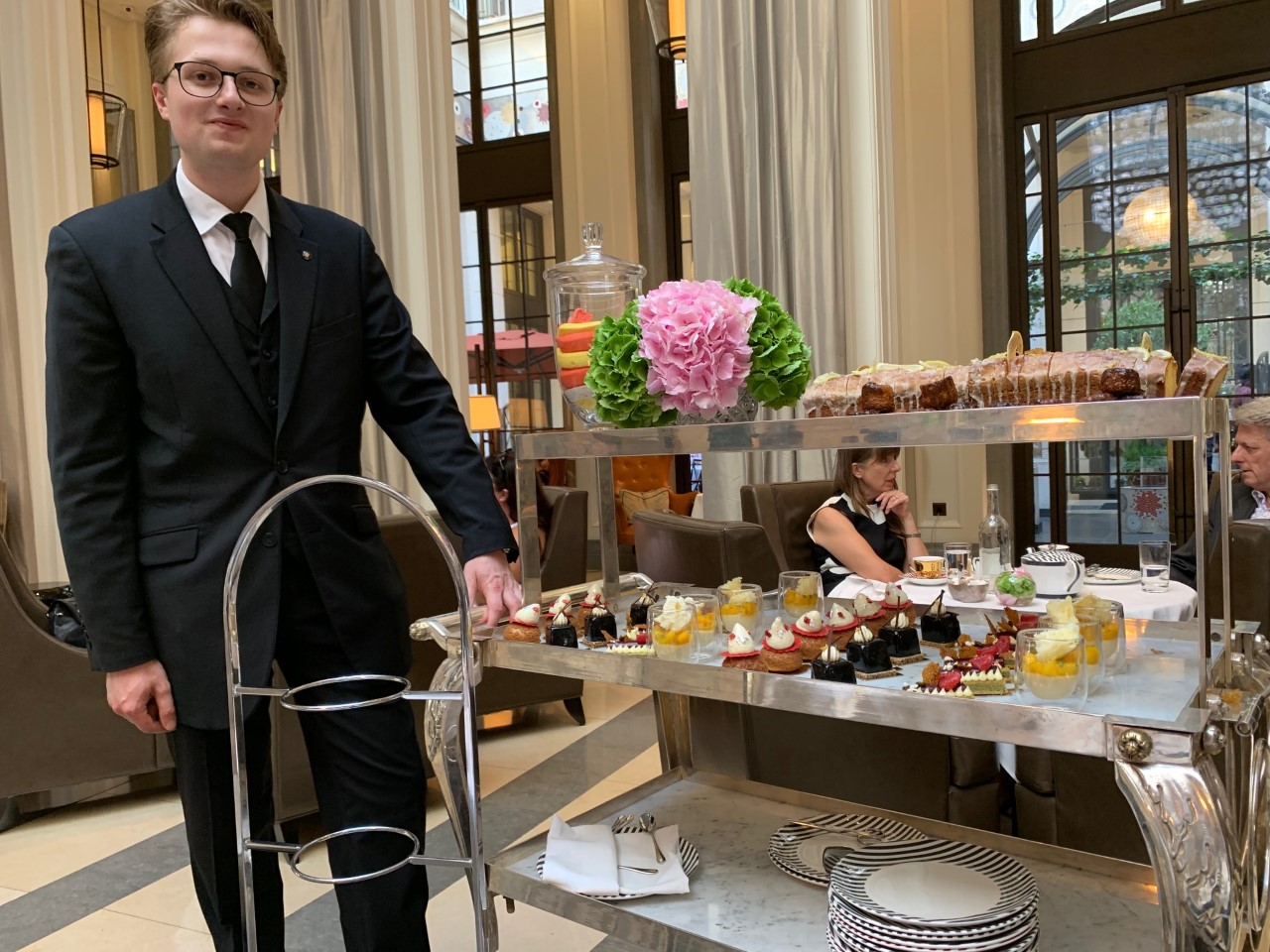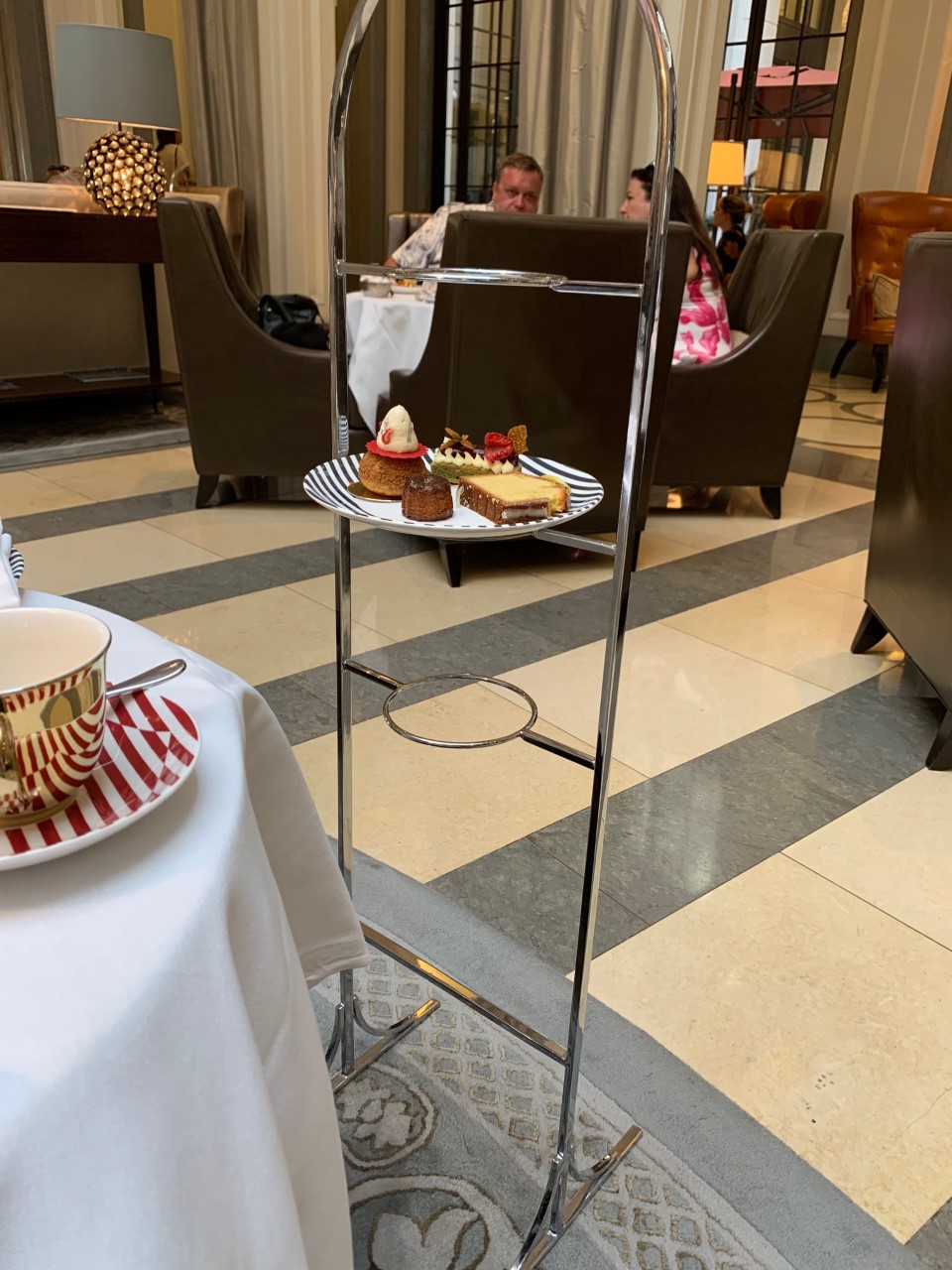 Afterwards I headed to my Airbnb, took a shower and crashed for the night. I had 2 very long sightseeing days ahead of me.
Day 3 – Saturday, June 29
The temperature on this day was supposed to be 90 degrees. It got to 100 degrees. More about this later.
I started off by heading over to Westminster Abbey ($26), where Prince William and Kate the Duchess of Cambridge got married. The church has been around since 960AD and the resting place of 17 monarchs. That's how old it is.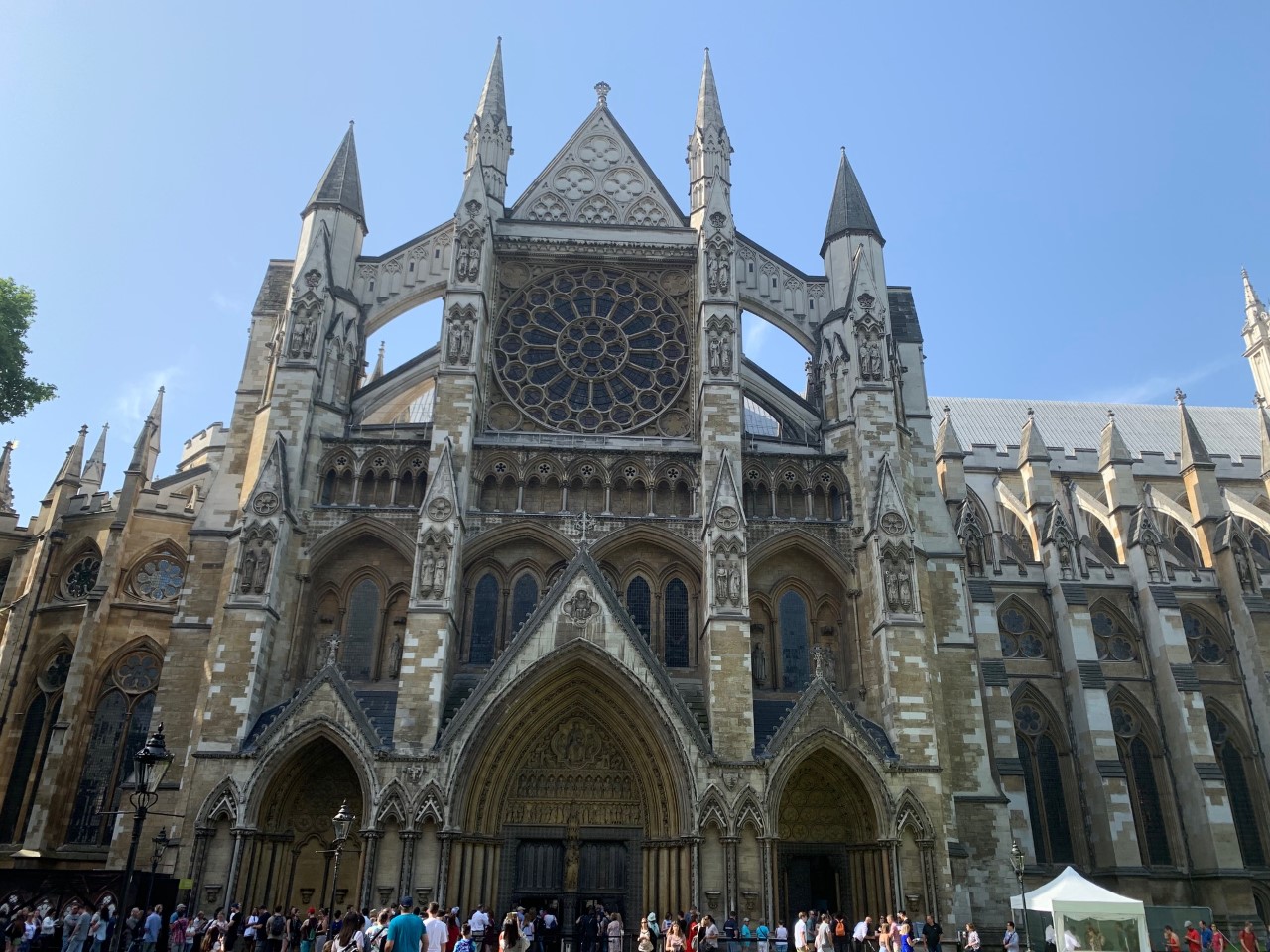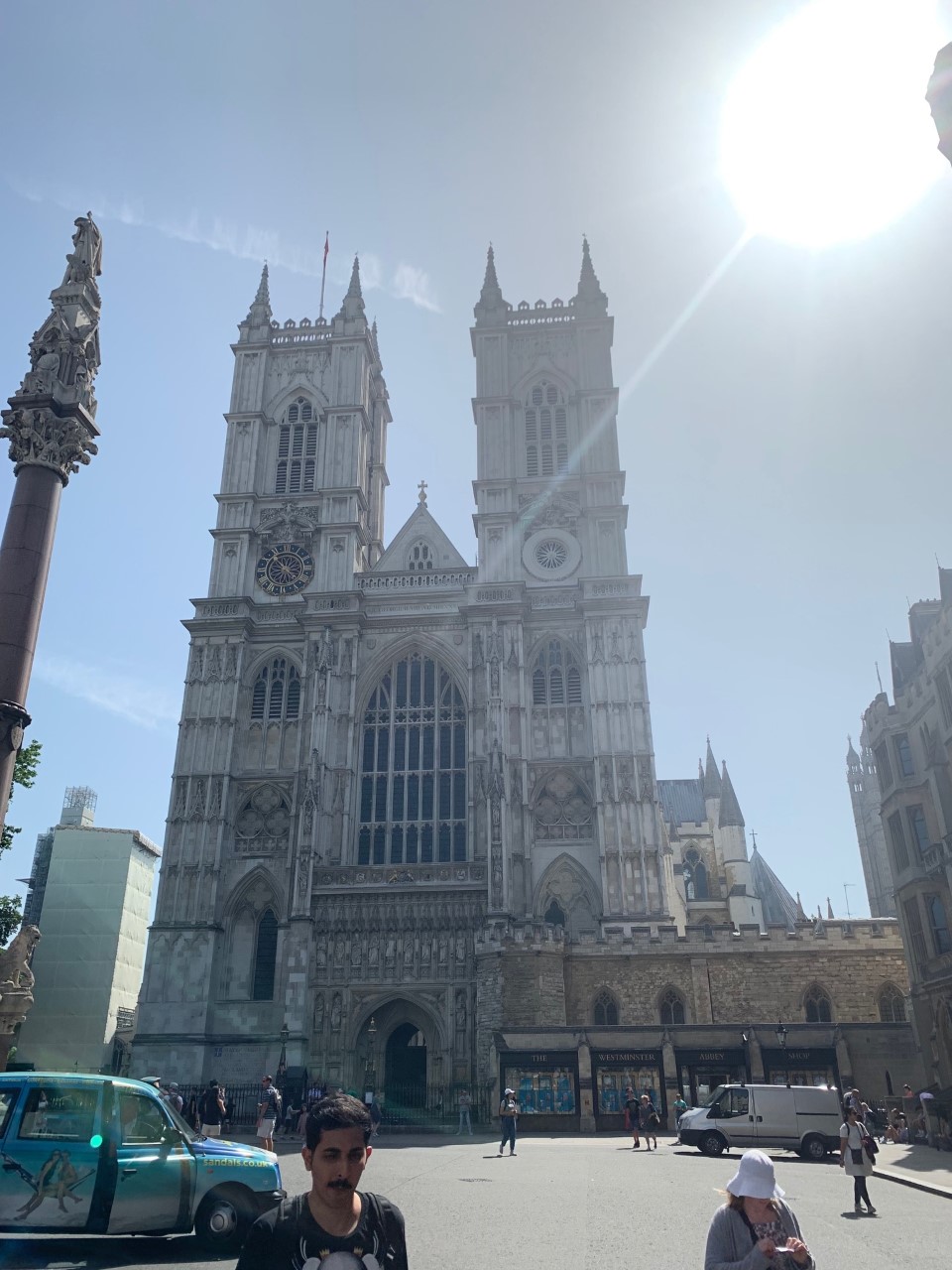 So I didn't get tickets ahead of time and I waited in line for guess how long? Twenty-five minutes. It really wasn't that bad of a line, it kept moving! Inside there were self-guided tours with headphones.
Then I started taking photos. Guess who got yelled at by security? Me! So I had to stop taking photos after awhile. I can tell you that I saw many royal tombs including King Henry the III, IV and V, Queen Elizabeth the I and Queen Mary the I and II. I also saw the Quire (choral services), Abbey Gardens and the Lady Chapel.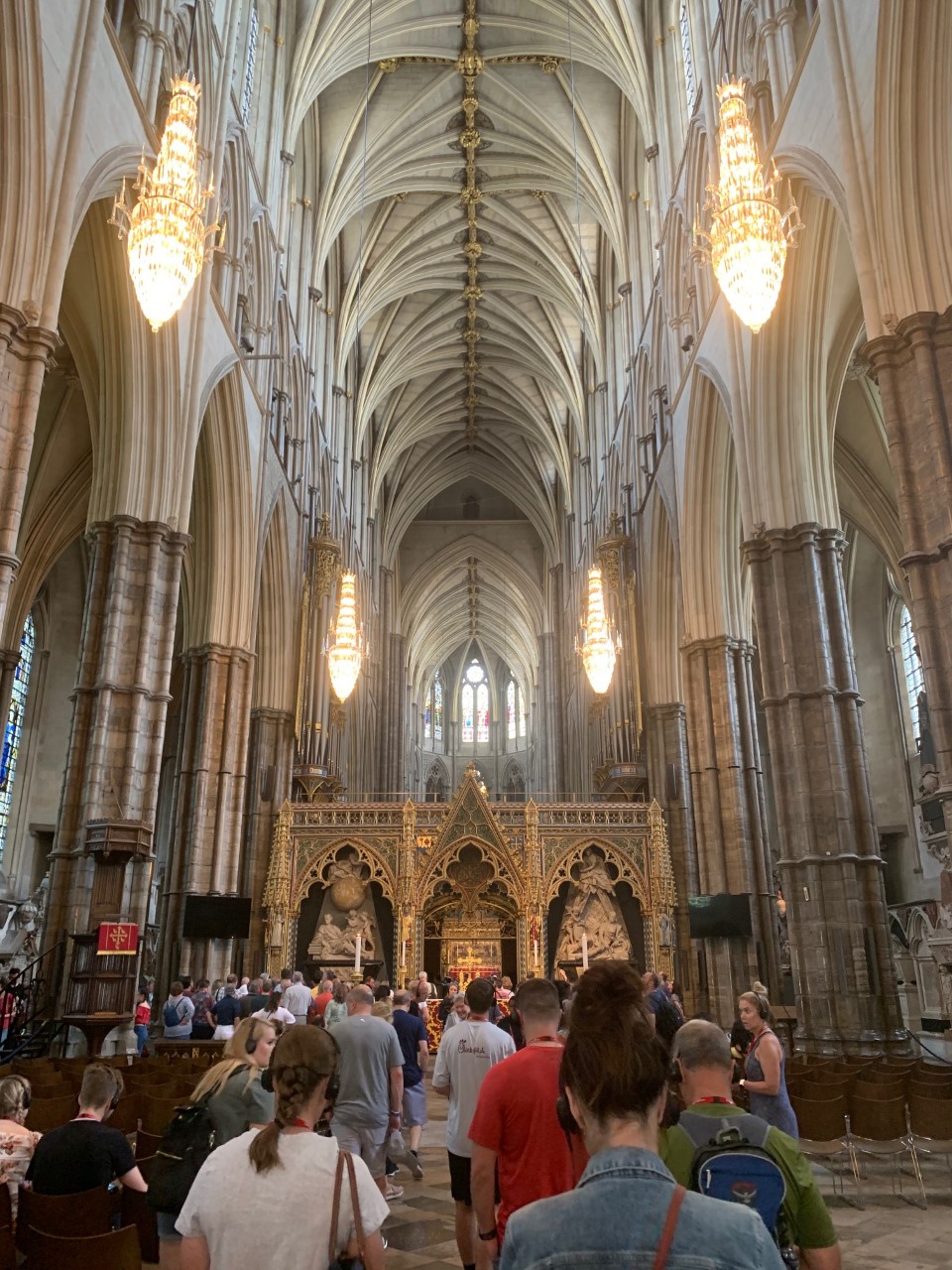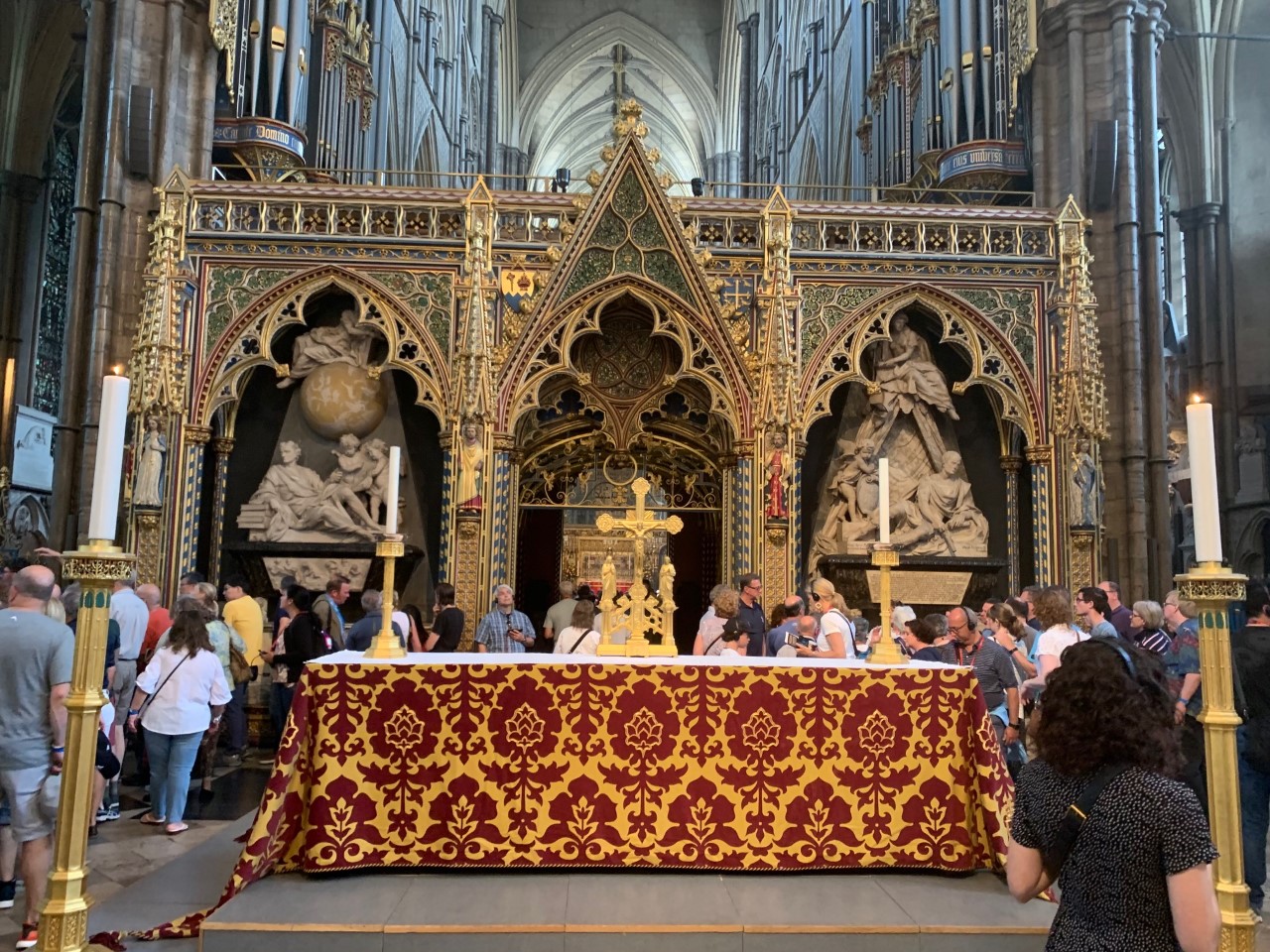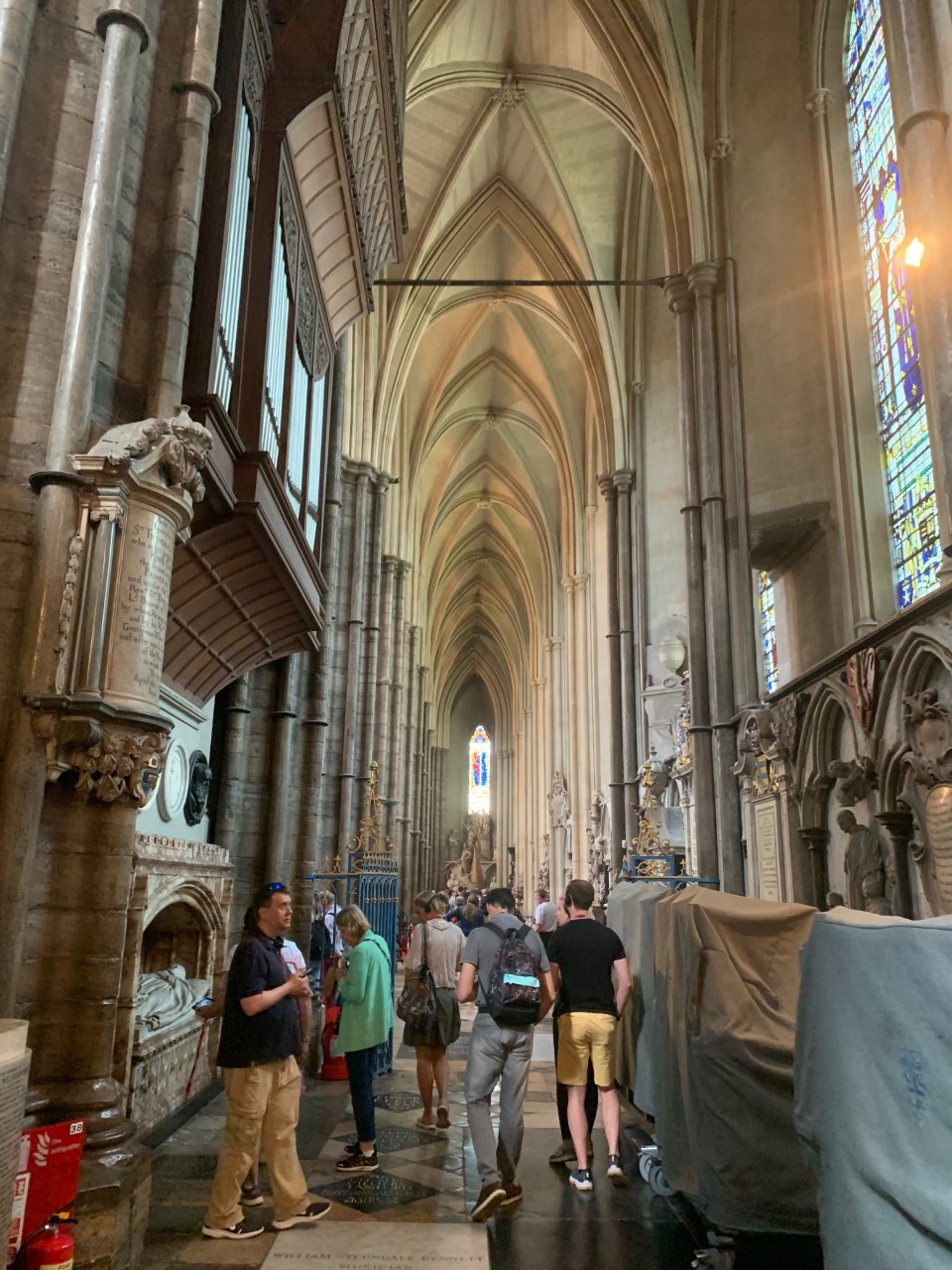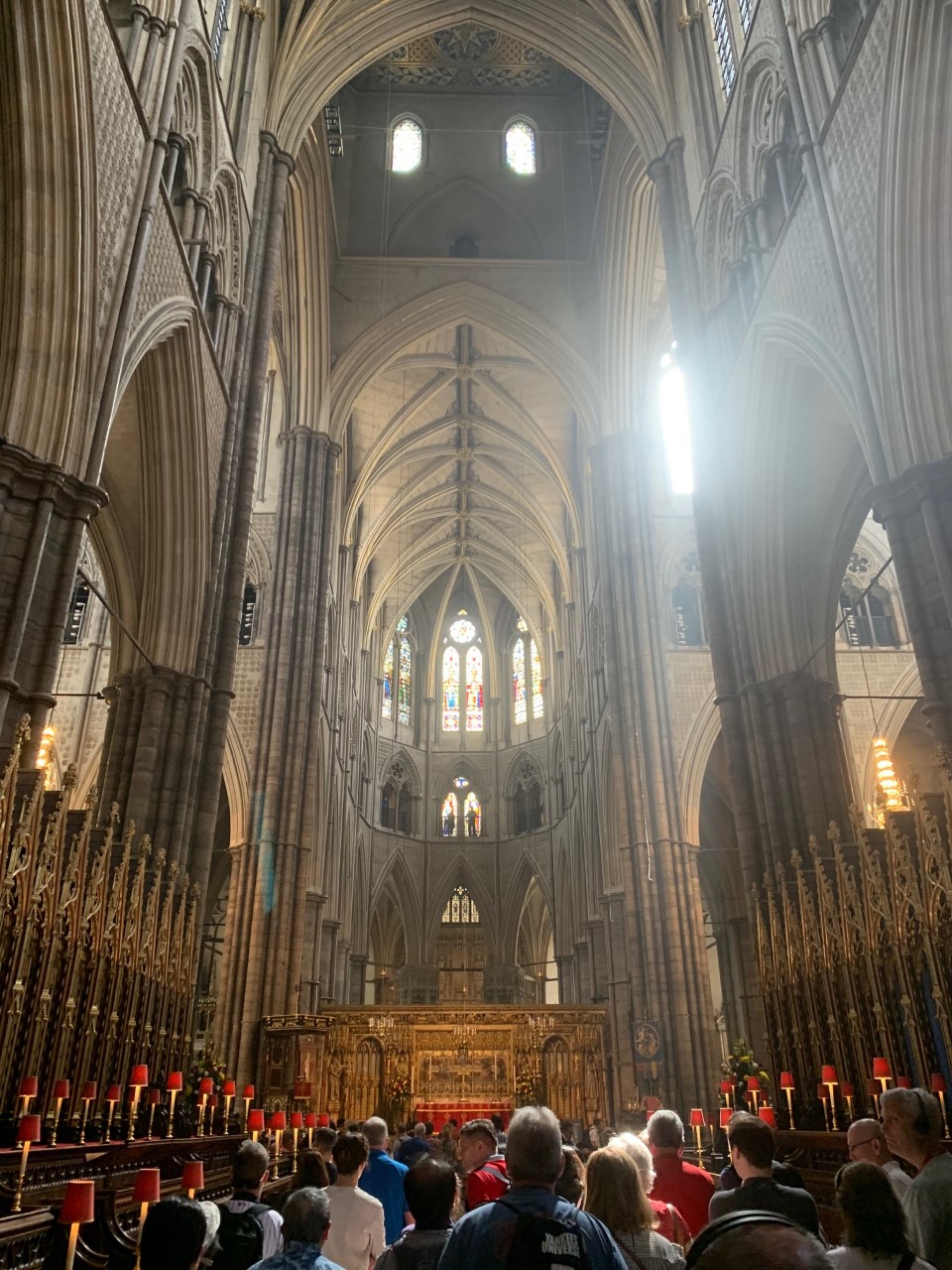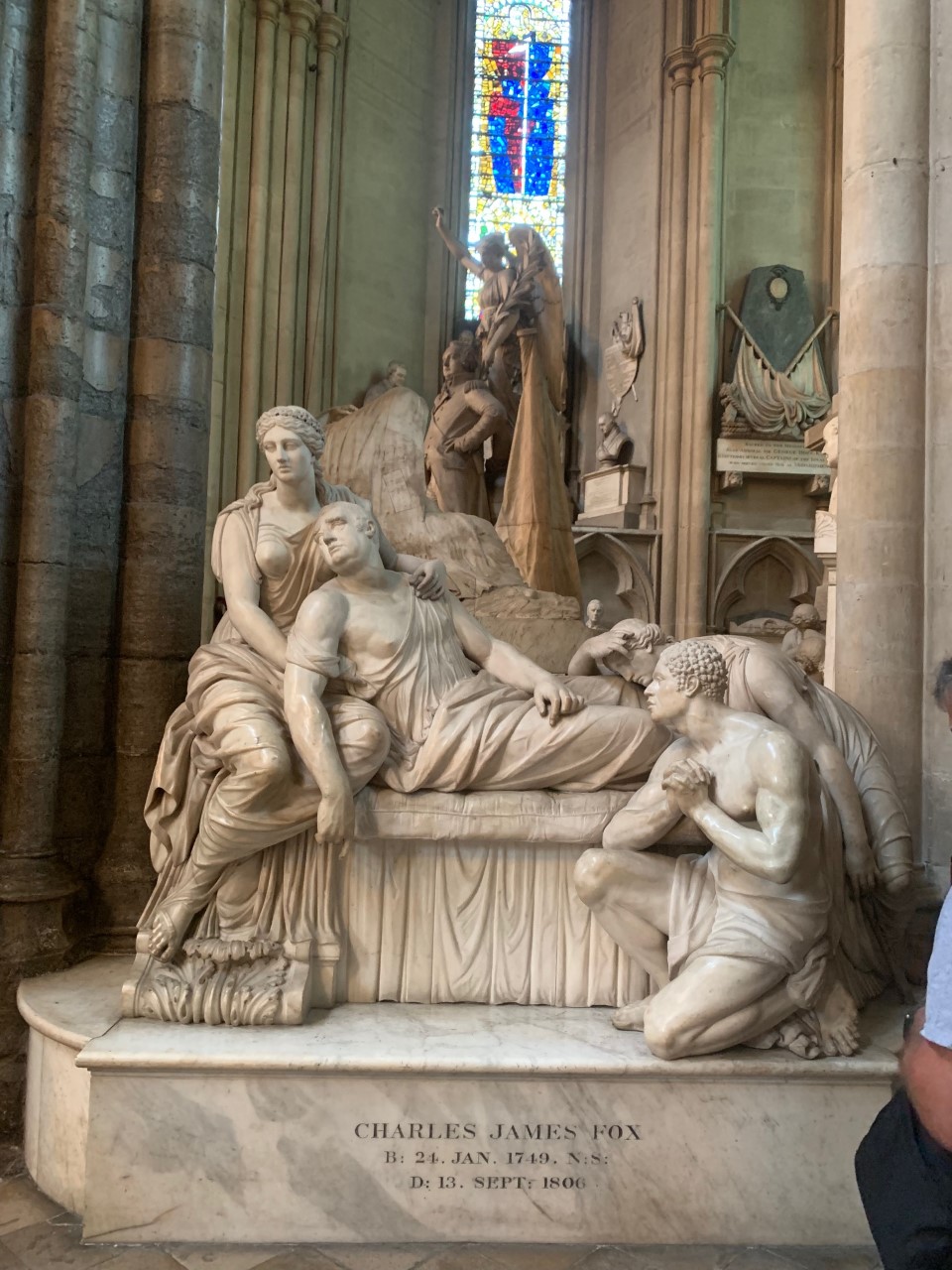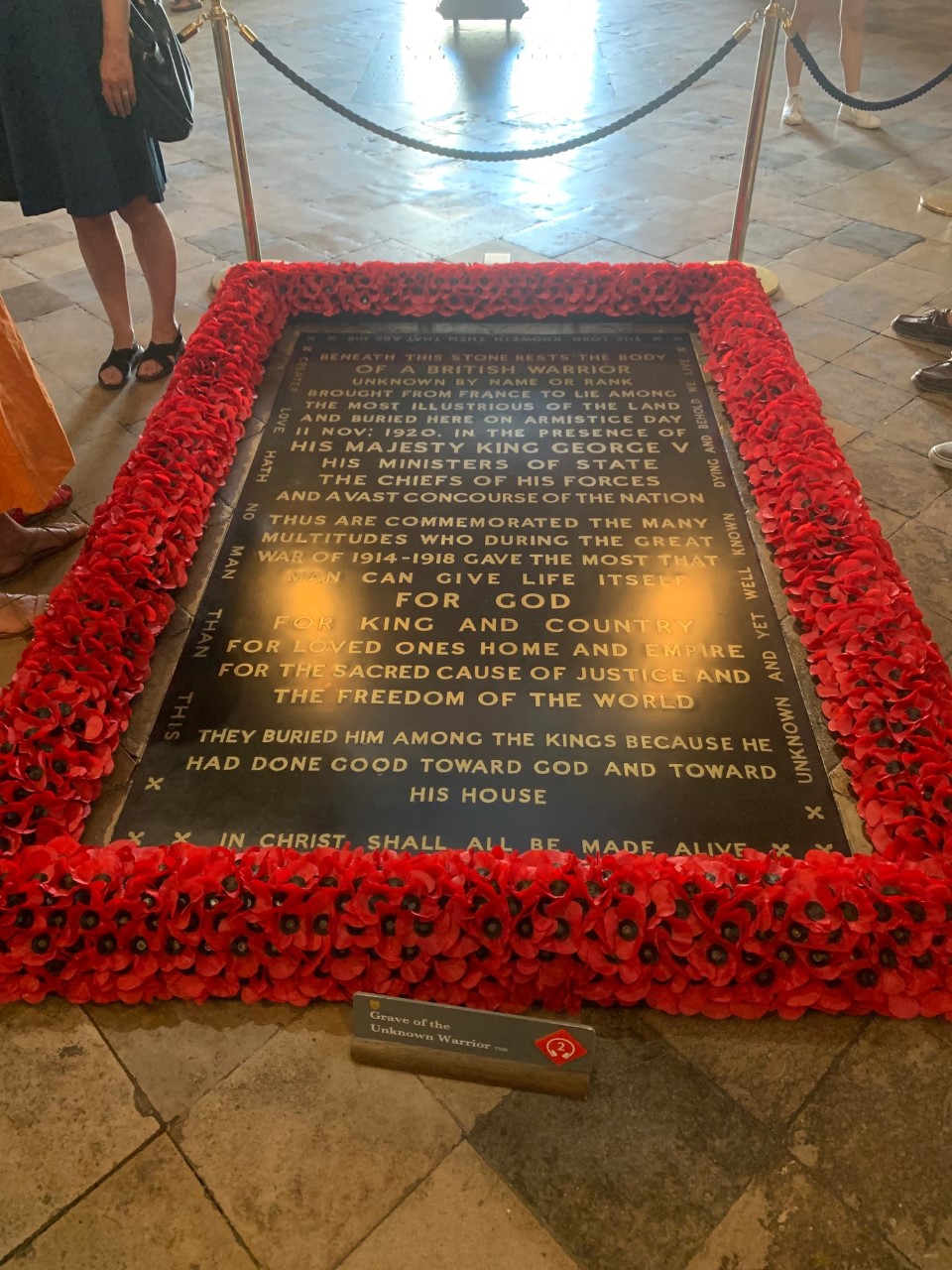 There were also people lighting candles for loved ones.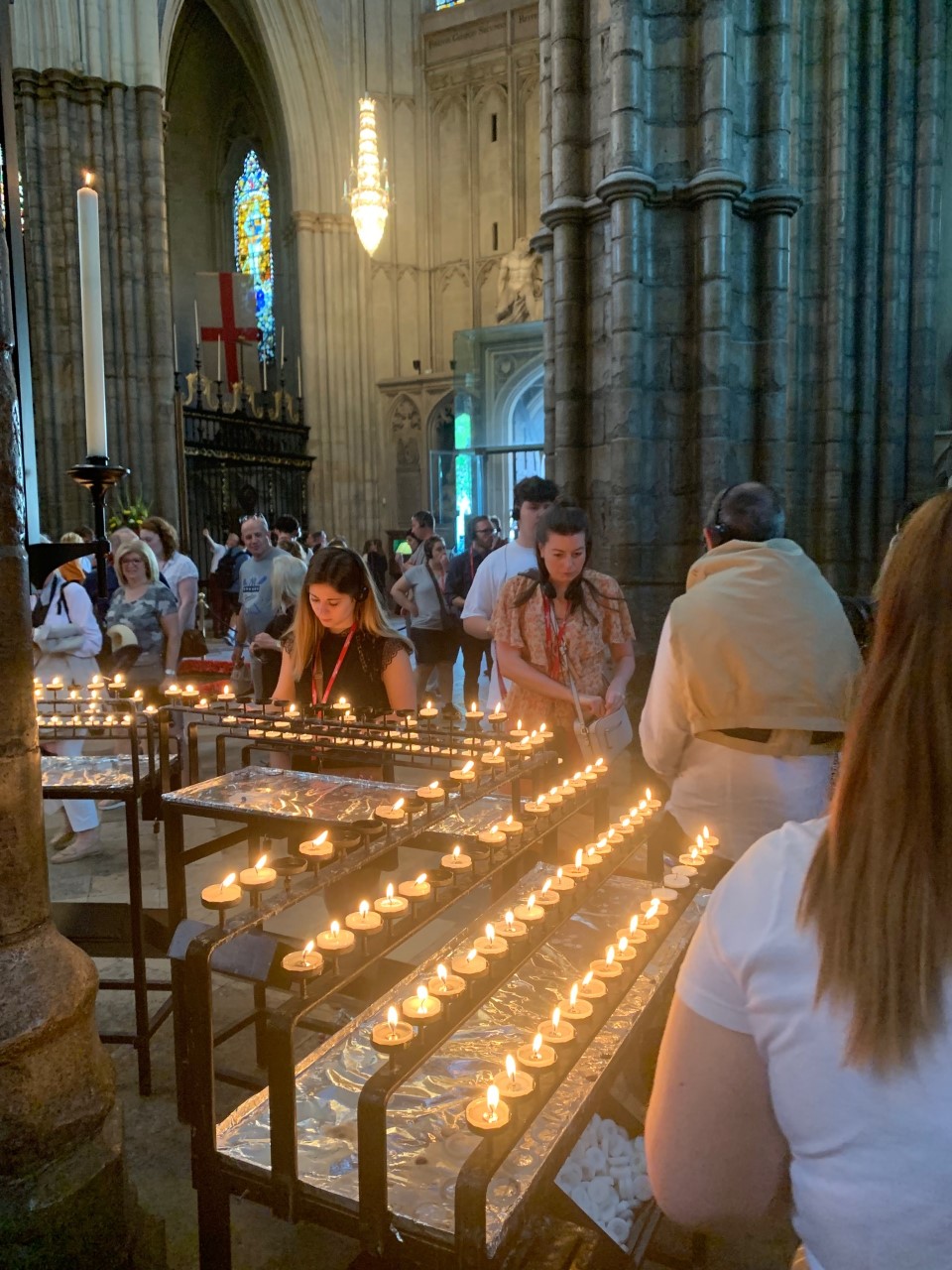 Next I headed down the street to Big Ben, the Great Bell clock of London attached to the Palace of Westminster, which is the HQ of the Parliament. Well guess what? Big Ben has been under construction until 2021 and was mainly covered up except for the clock. I took a photo of it from the Coca-Cola Eye of London ($34), which is a ferris wheel type ride that allows you to take in a 360 degree view of the city.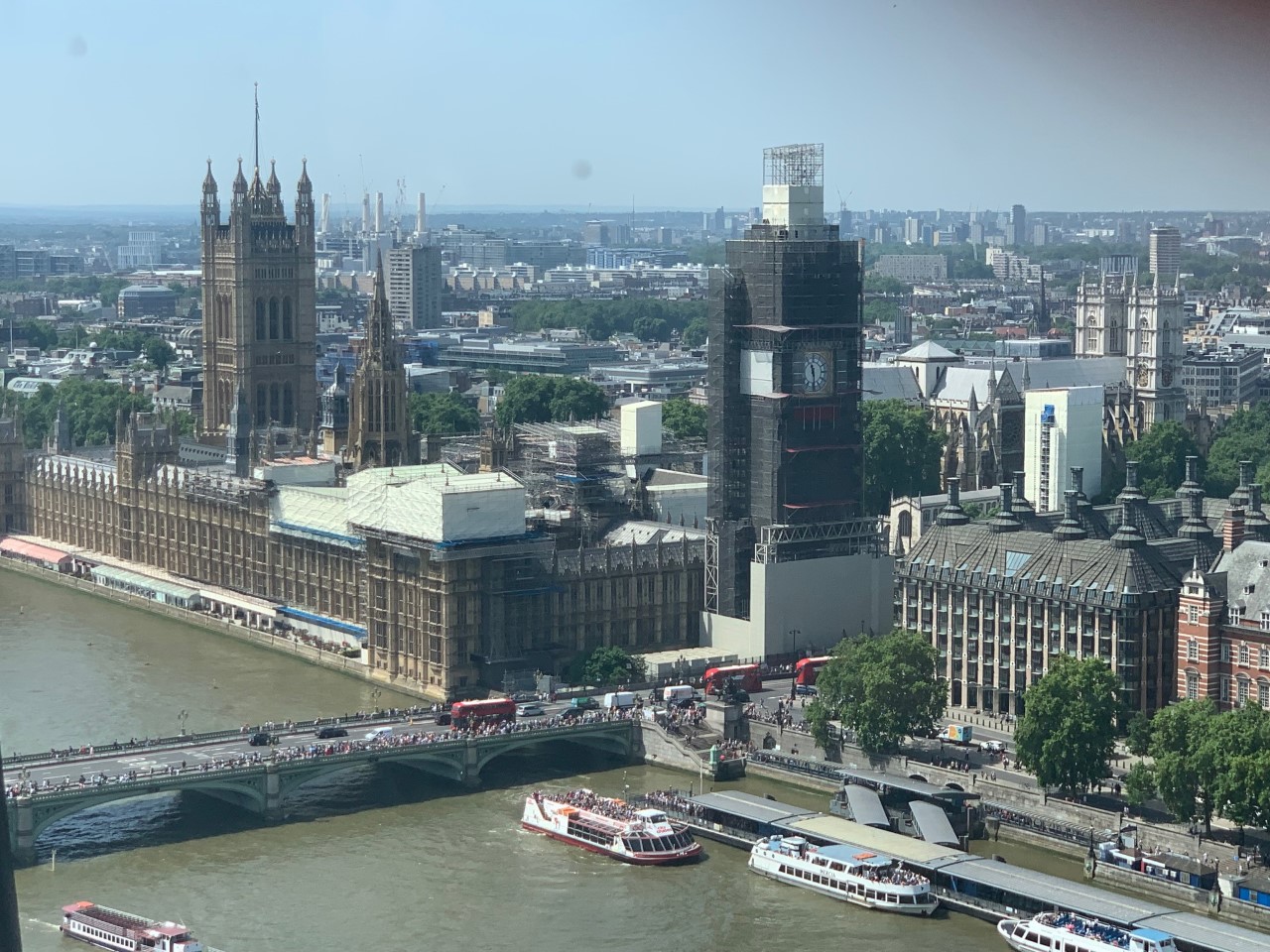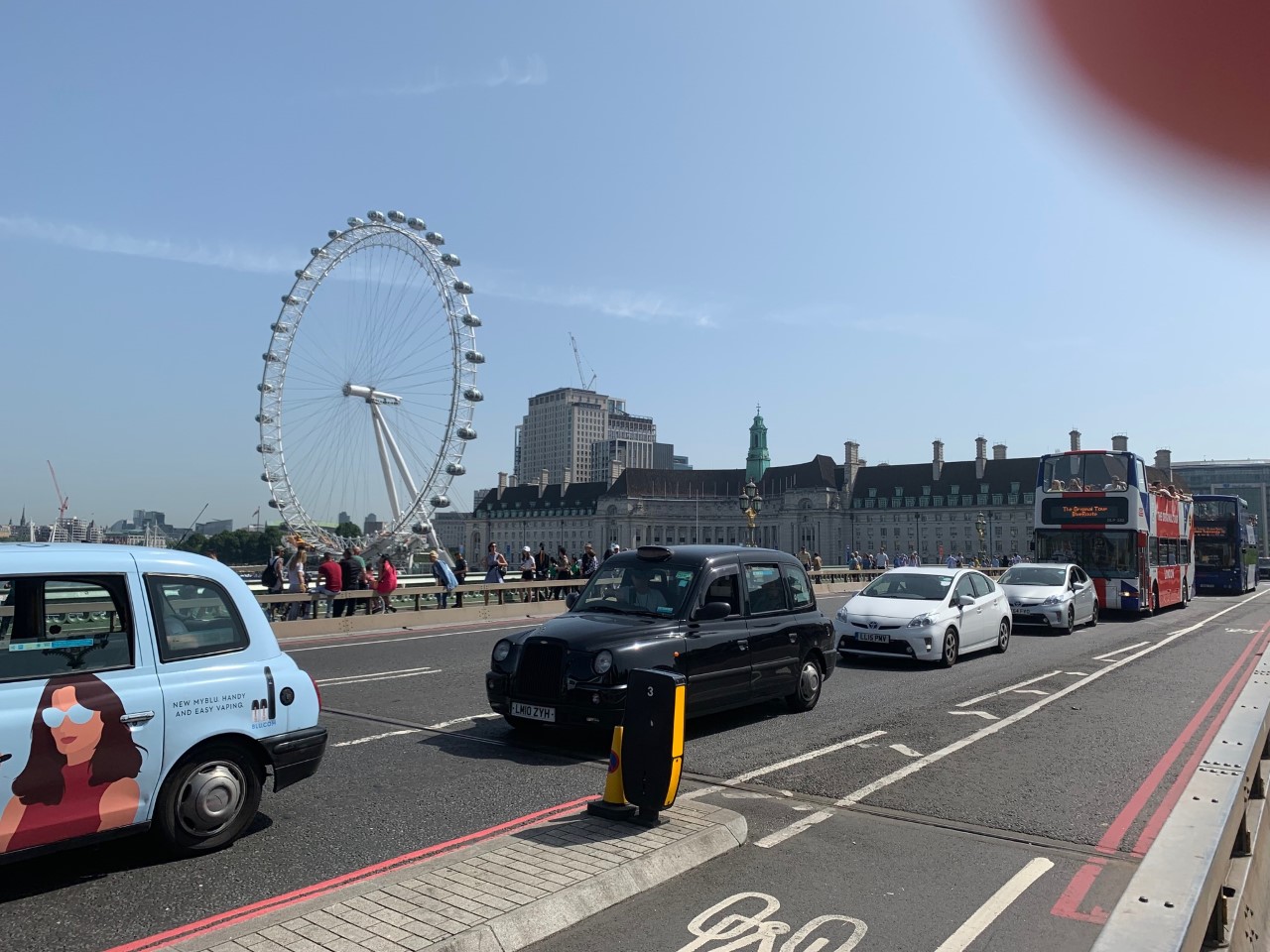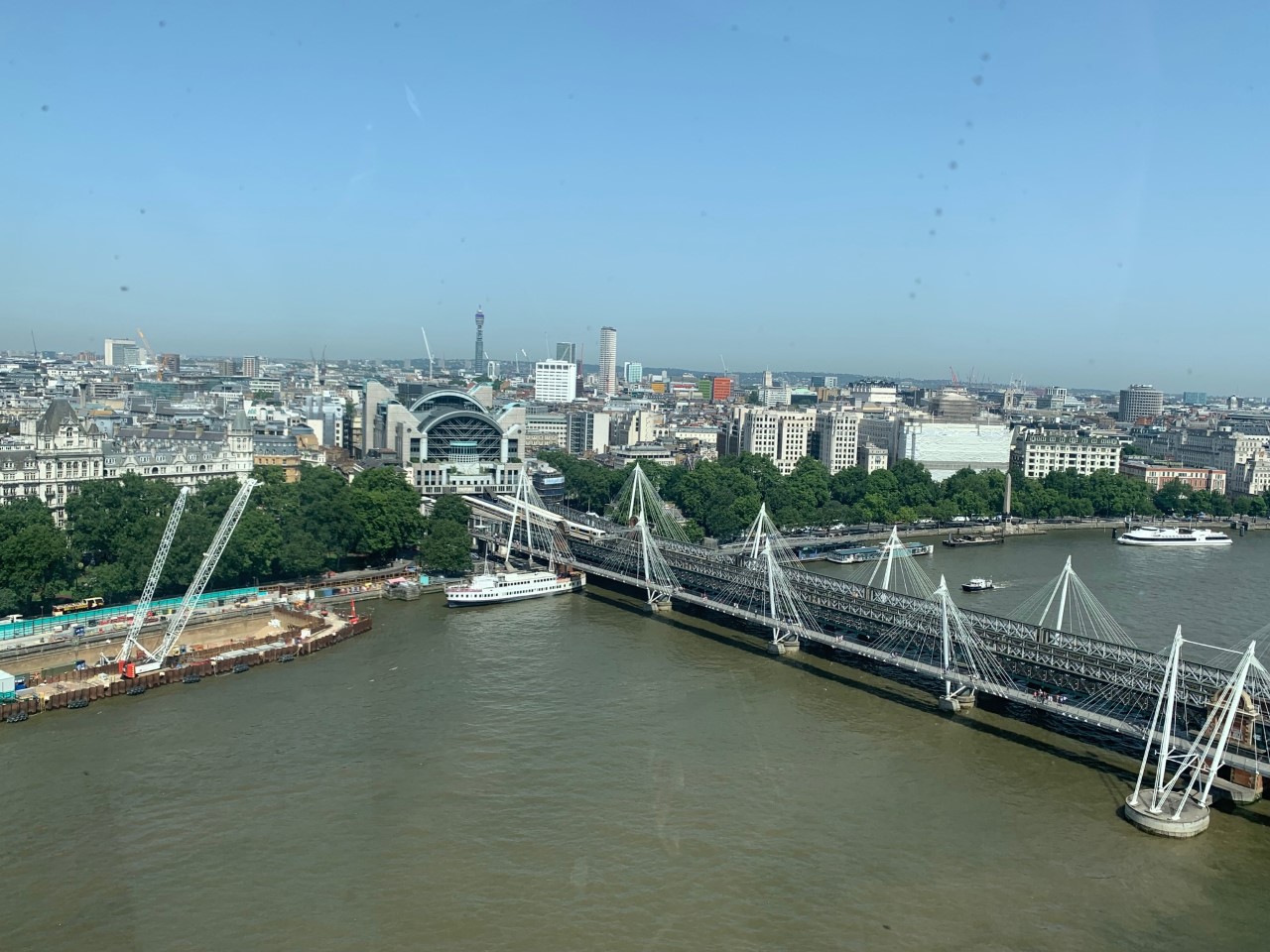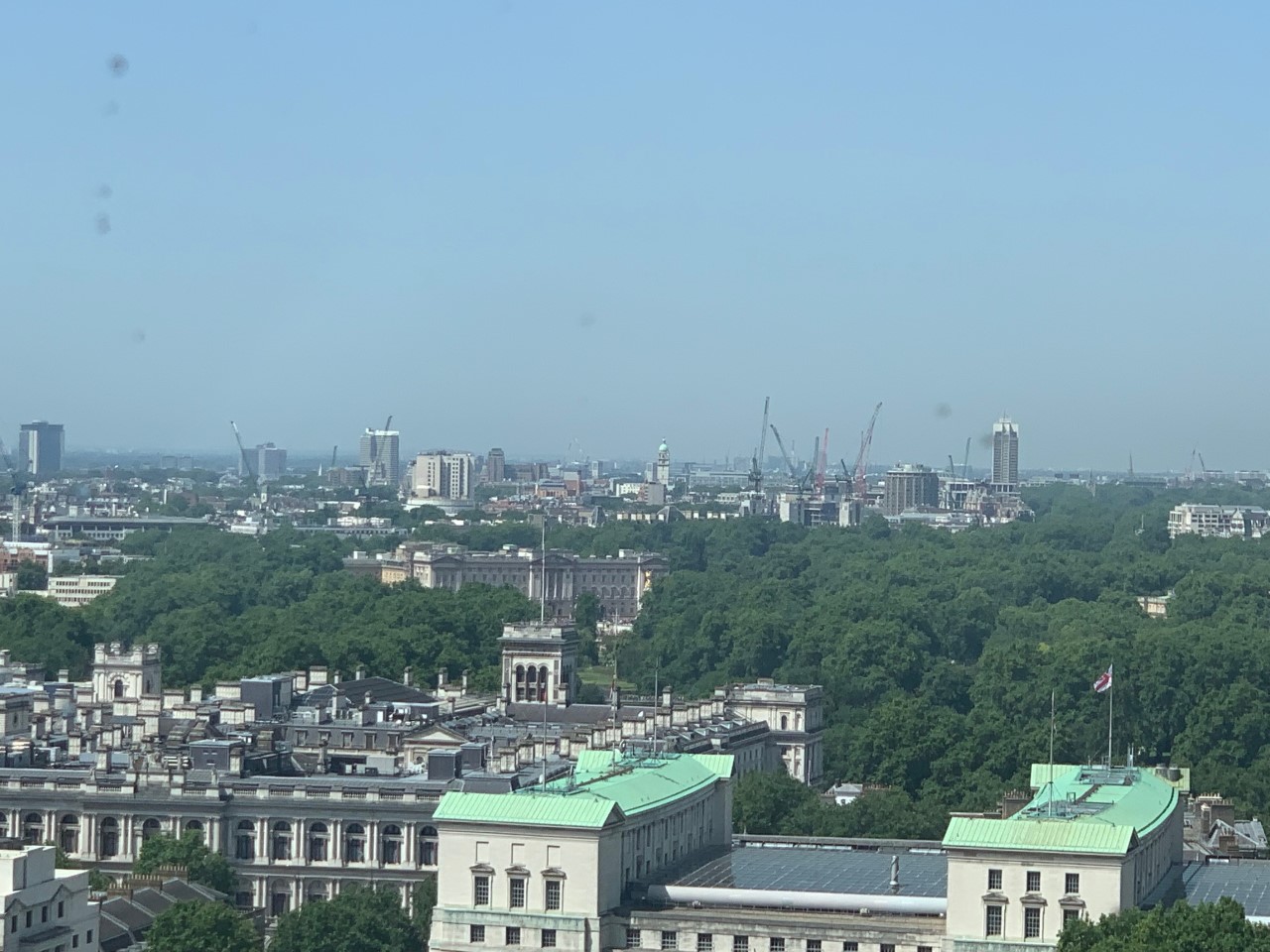 By the time I left the Eye of London, the heat was getting worse. I couldn't even get a taxi! I ended up going to a nearby hotel and asking the hotel concierge to get one for me. That's the secret: you can't get a taxi, head to a nearby hotel and the concierge will get one for you.
About 15 minutes later, my driver and I were on our way to Buckingham Palace, which is home to Queen Elizabeth II and other past monarchs since 1837. I learned that the Queen opens up the palace from mid-July to late-September, so I just missed the viewing by a few weeks.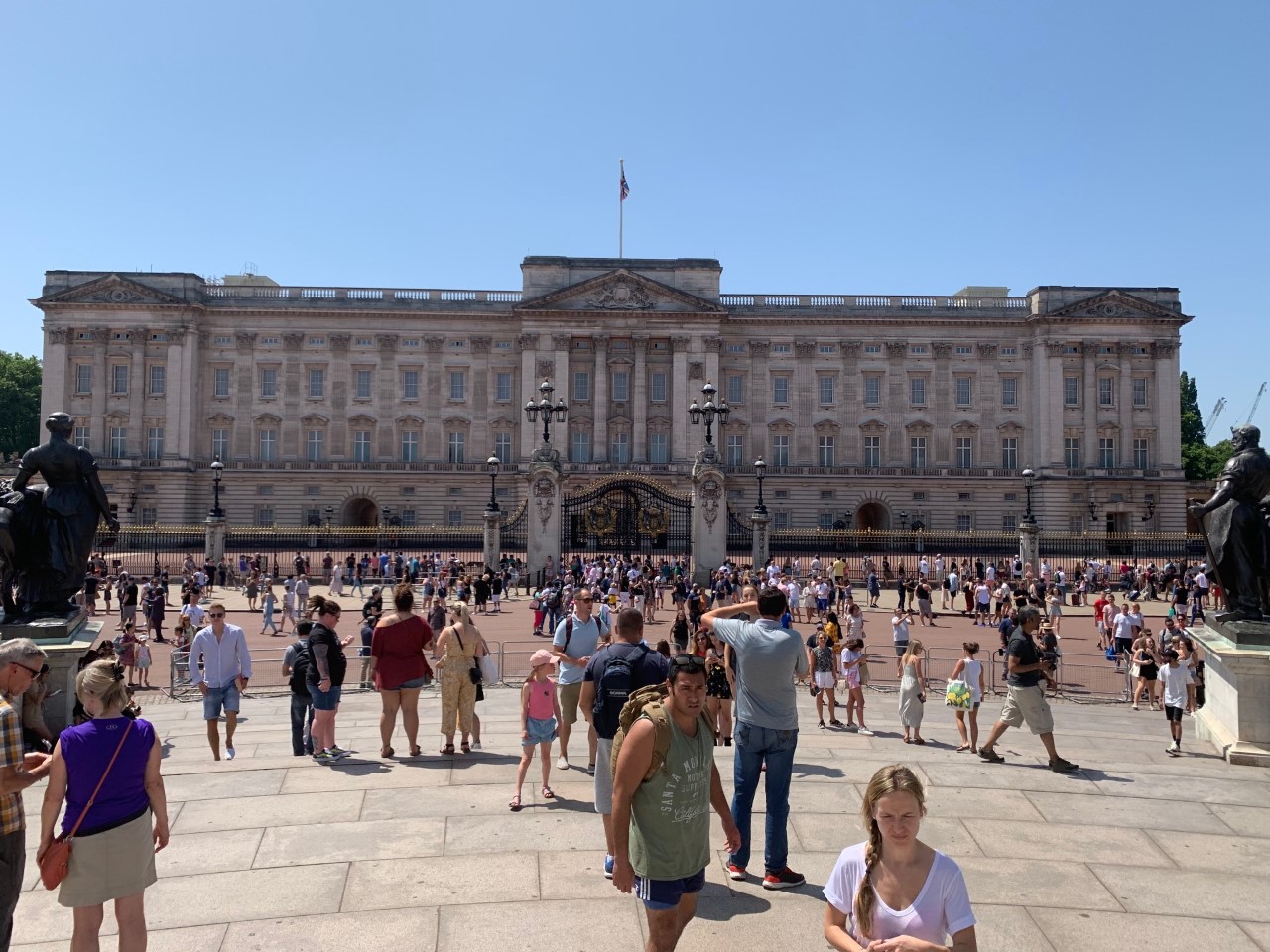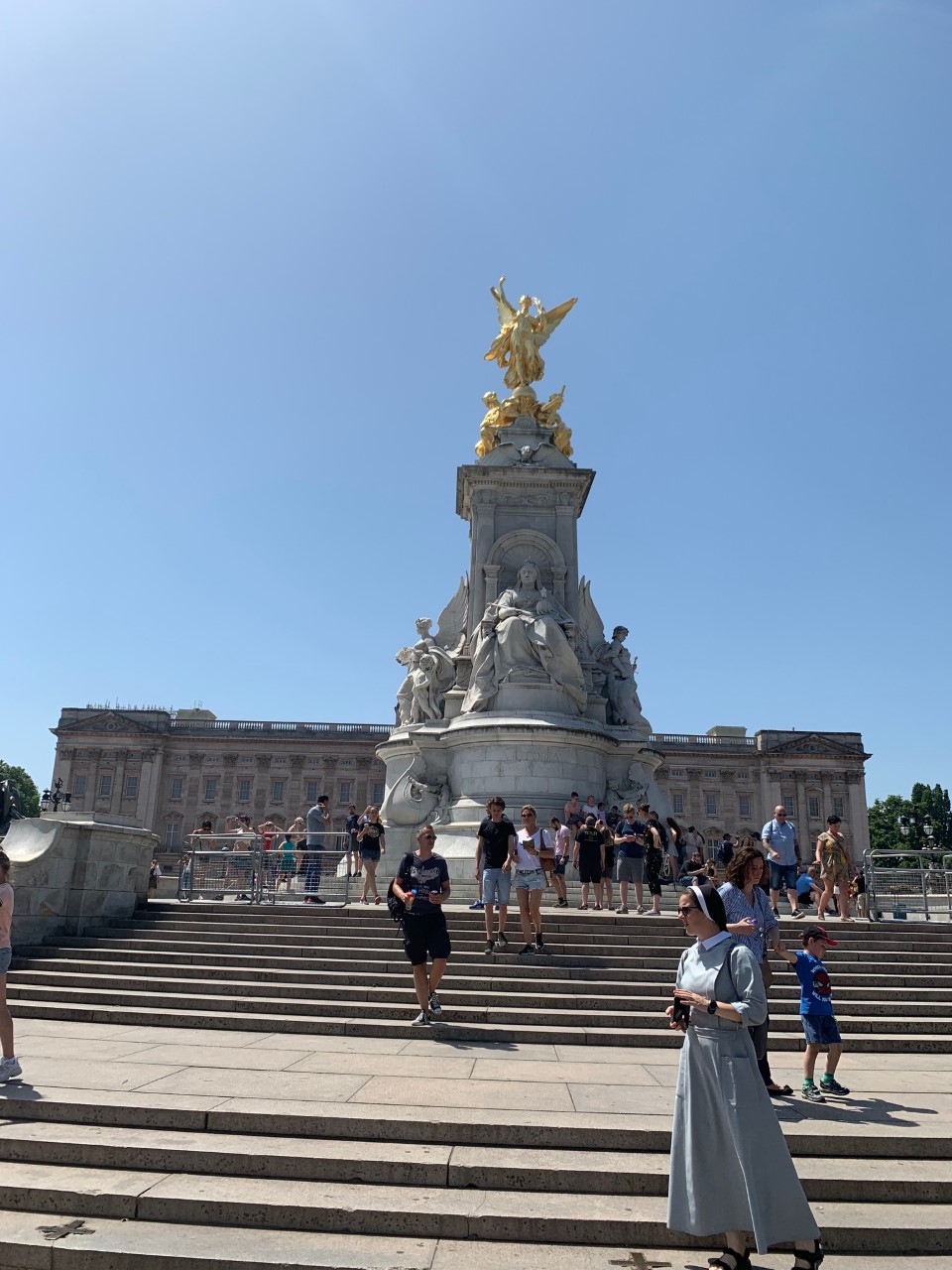 Across the street from the palace is St. James Park, which is home to resident pelicans that have been living there for more than 400 years.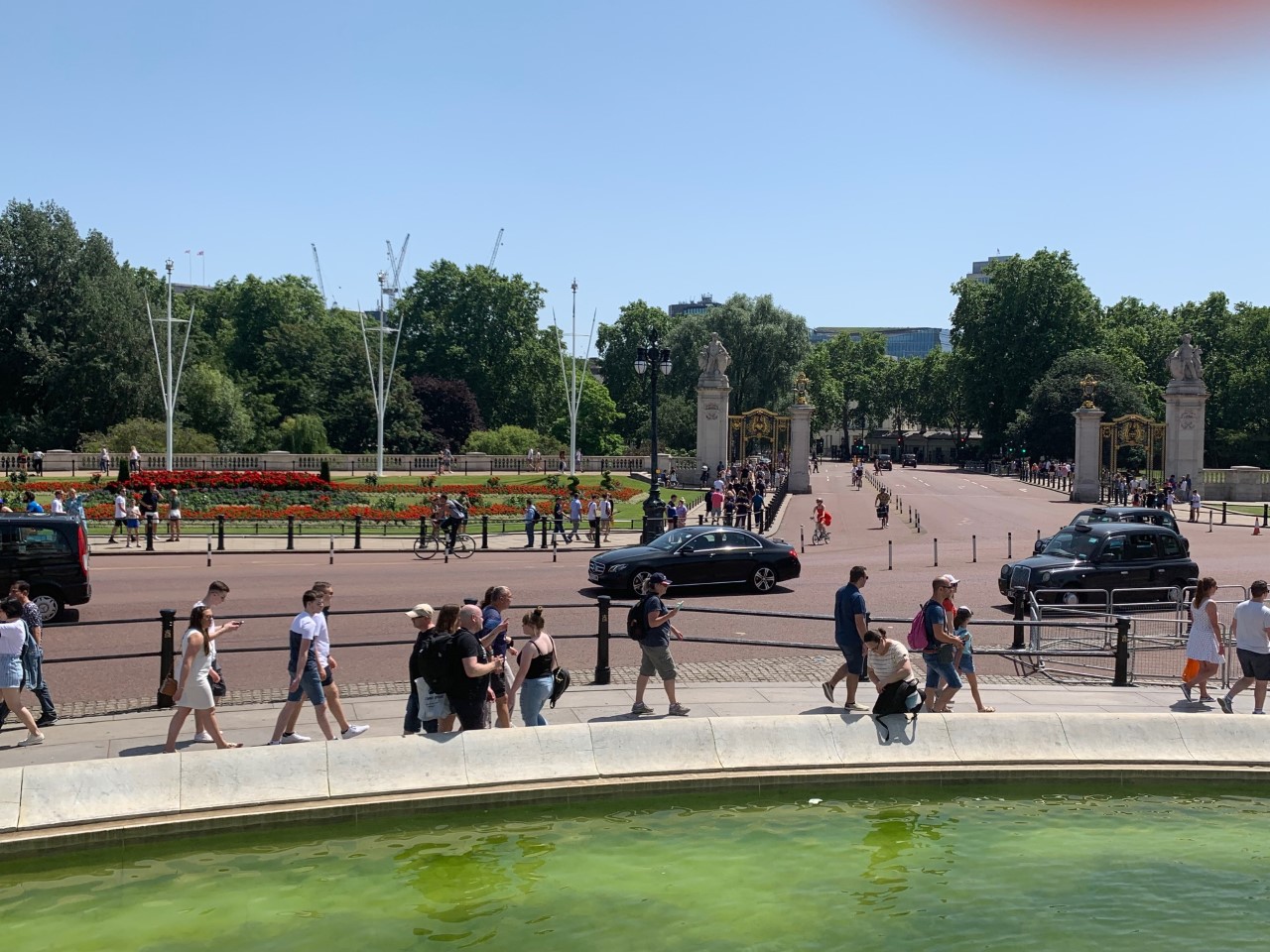 I walked around the corner of the palace for a tour of the Royal Mews ($15), home to to royal carriages and working stables. I was greeted by two of the Cleveland Bay horses named Maryland and Zeno.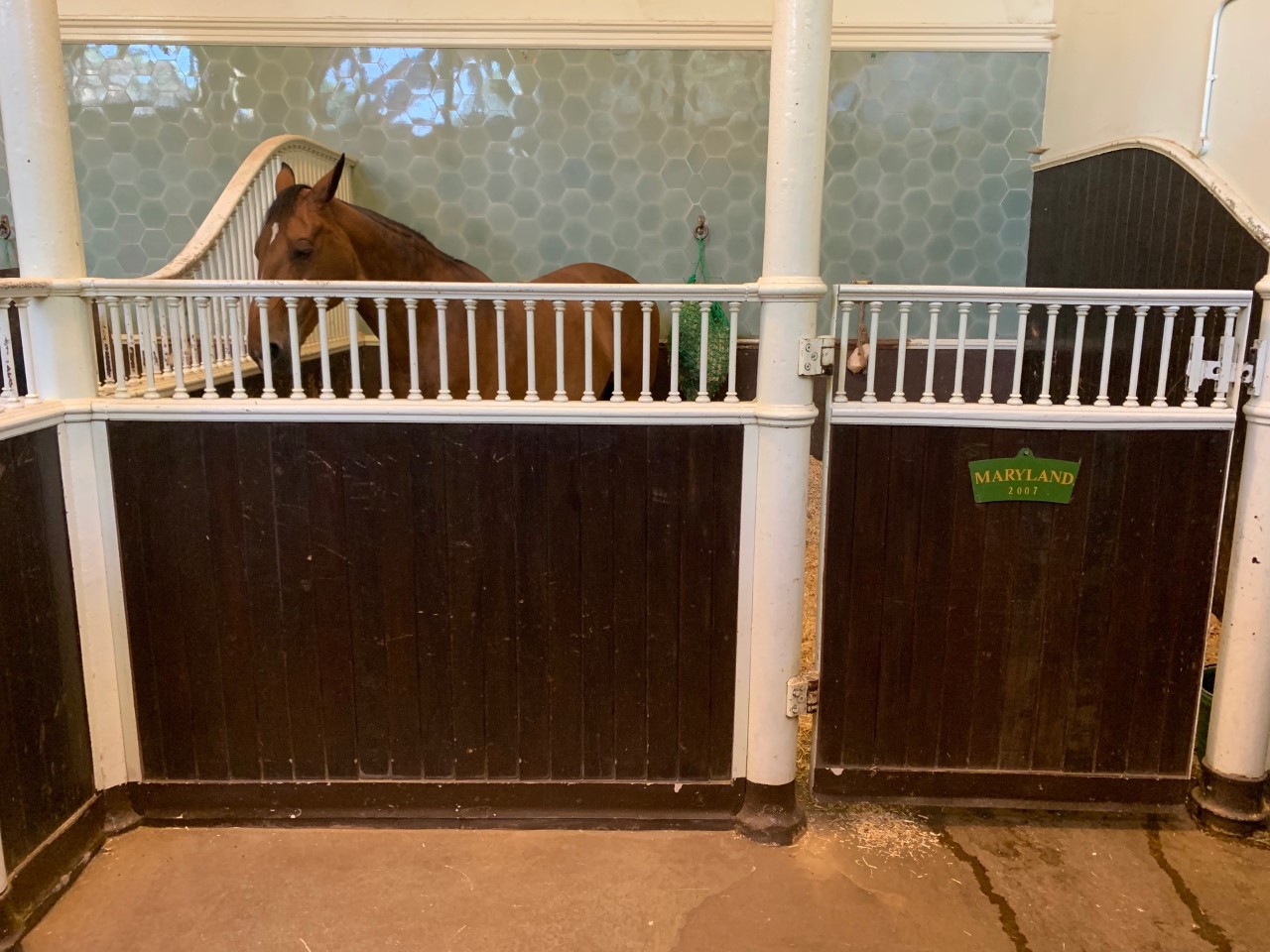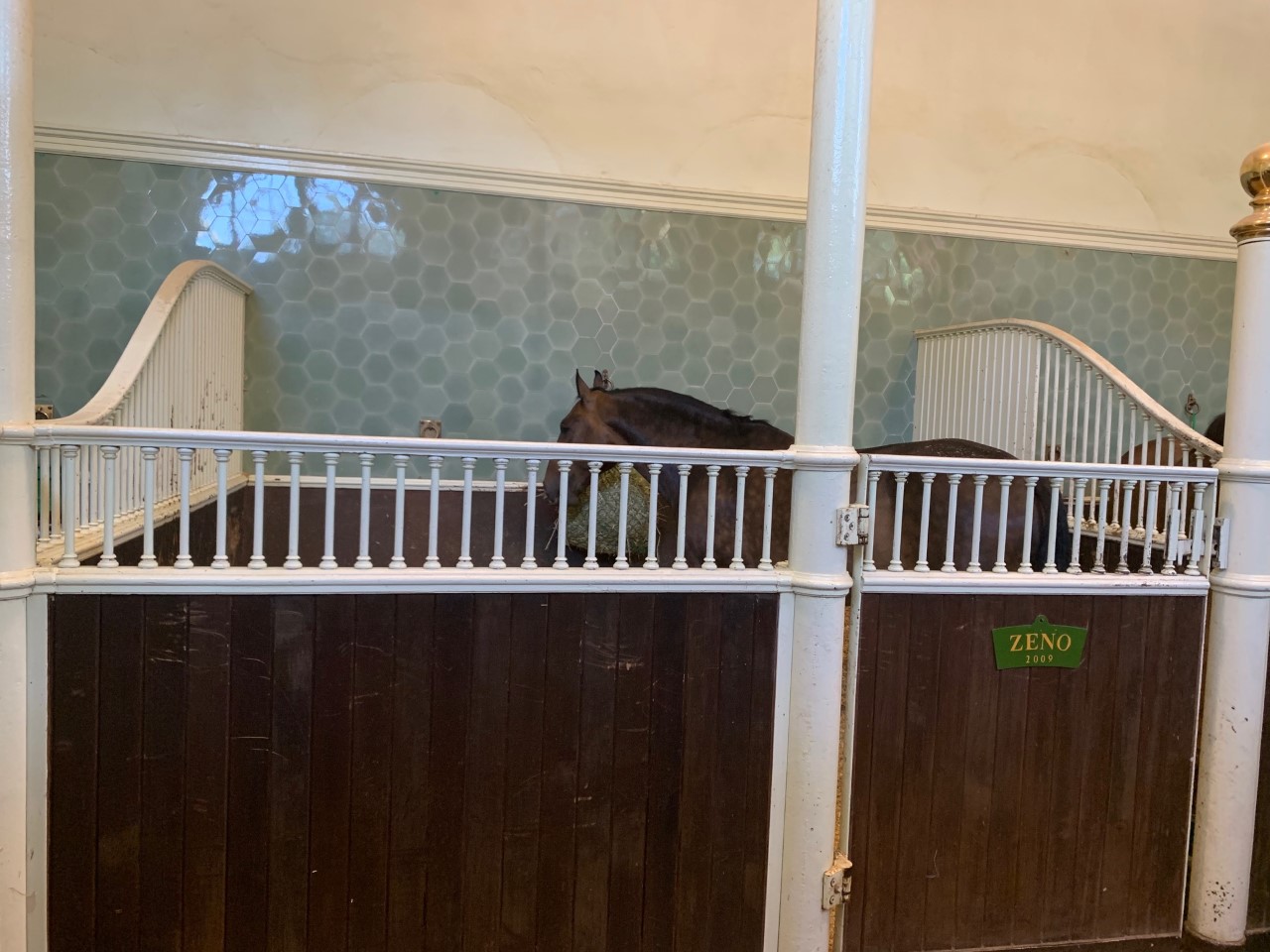 Next I viewed different state coaches that carried different royals over the years.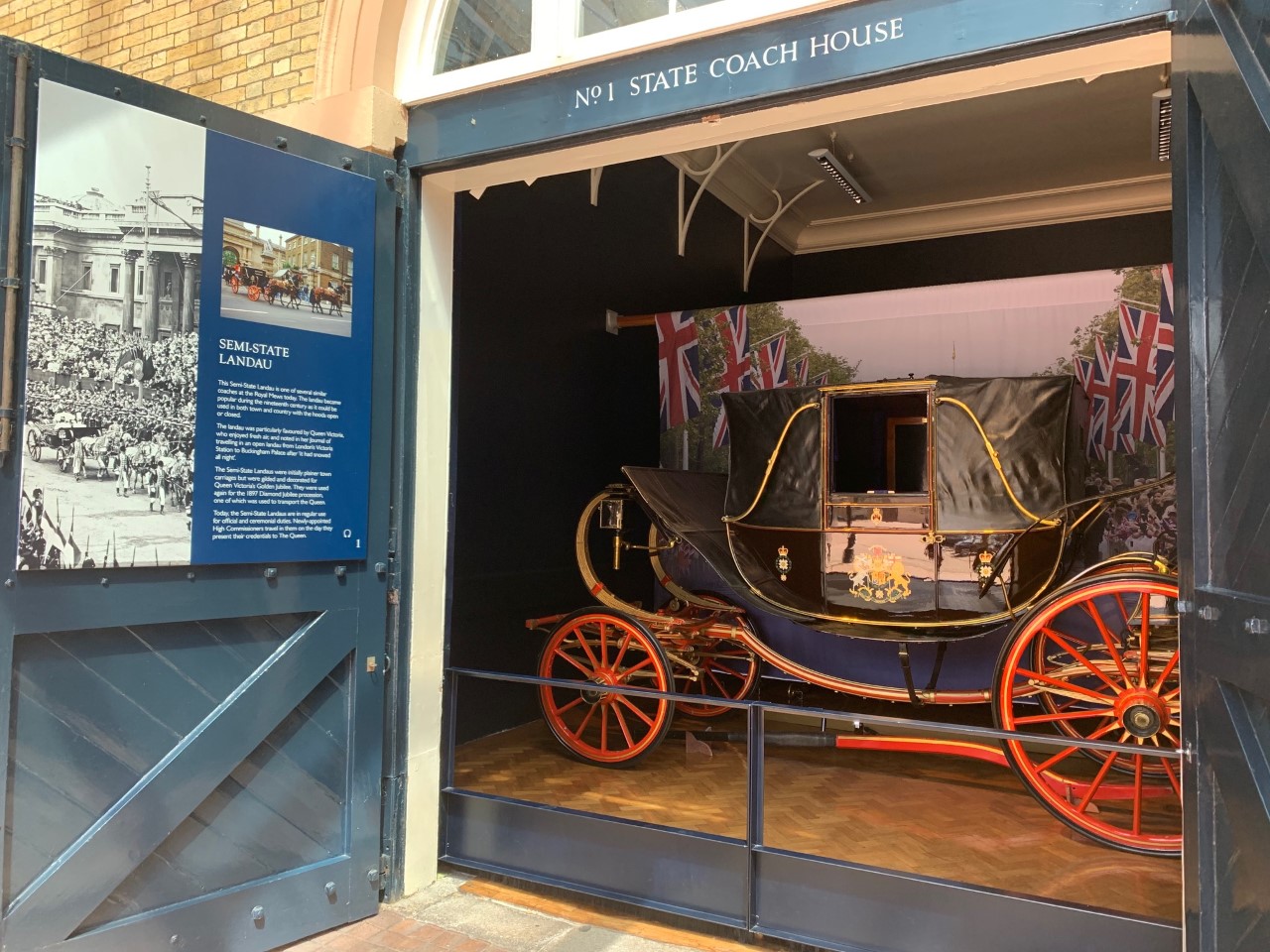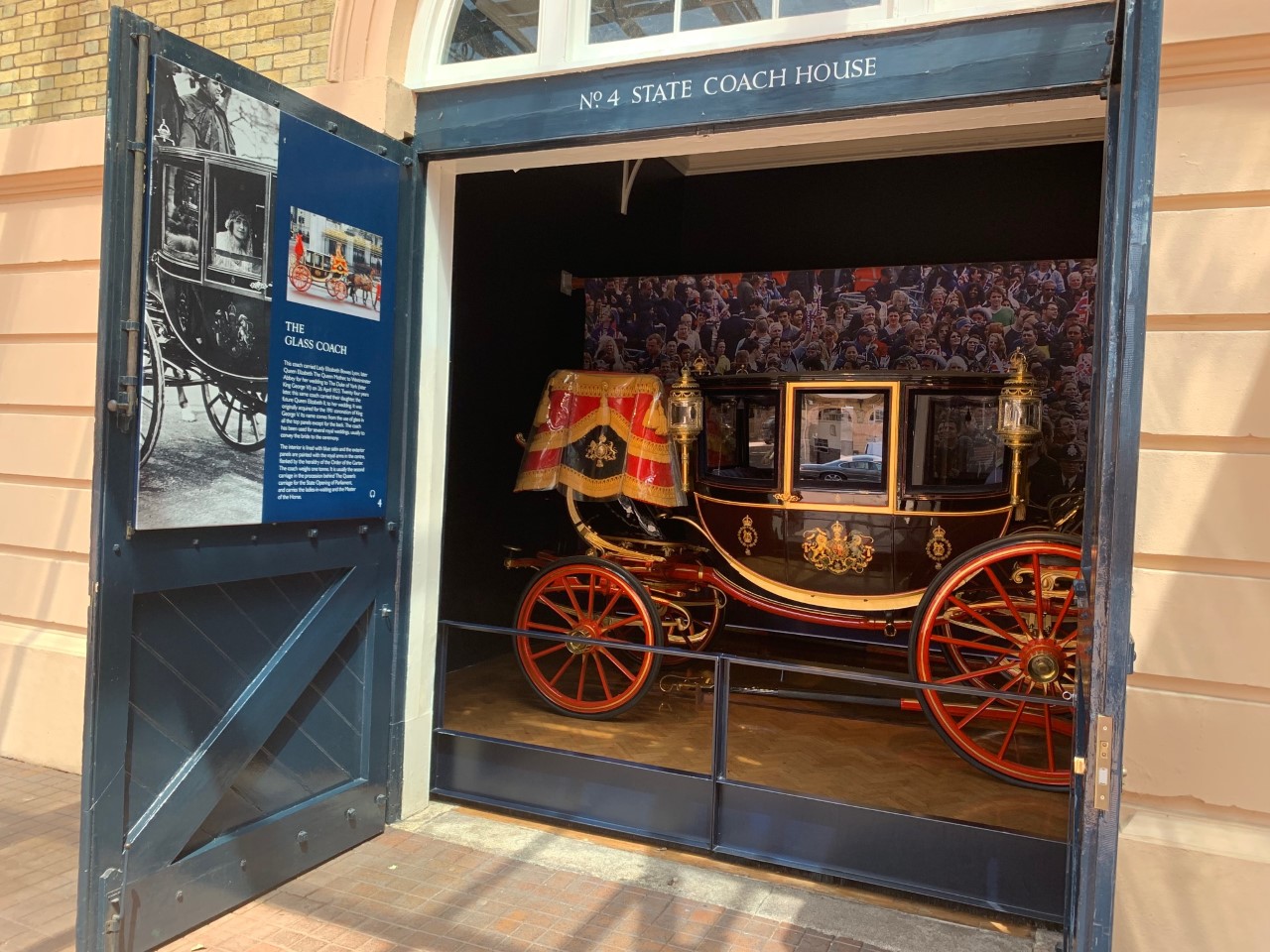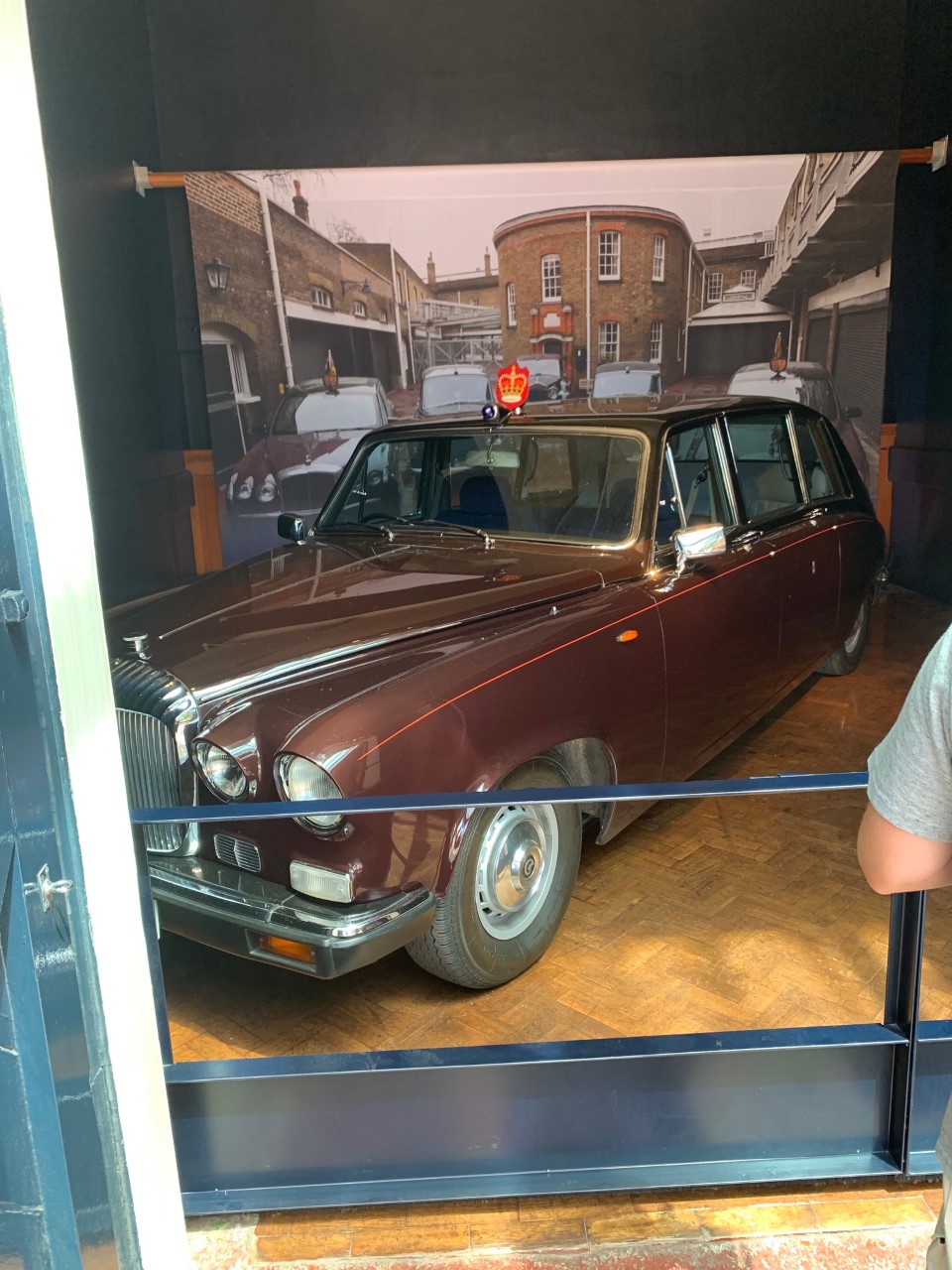 Inside sat the Gold State Coach, which was commissioned by George III in 1762 and has been used at every coronation since George IV in 1821. Weighing almost 4 tons, the coach needs 8 horses to draw it. It was spectacular!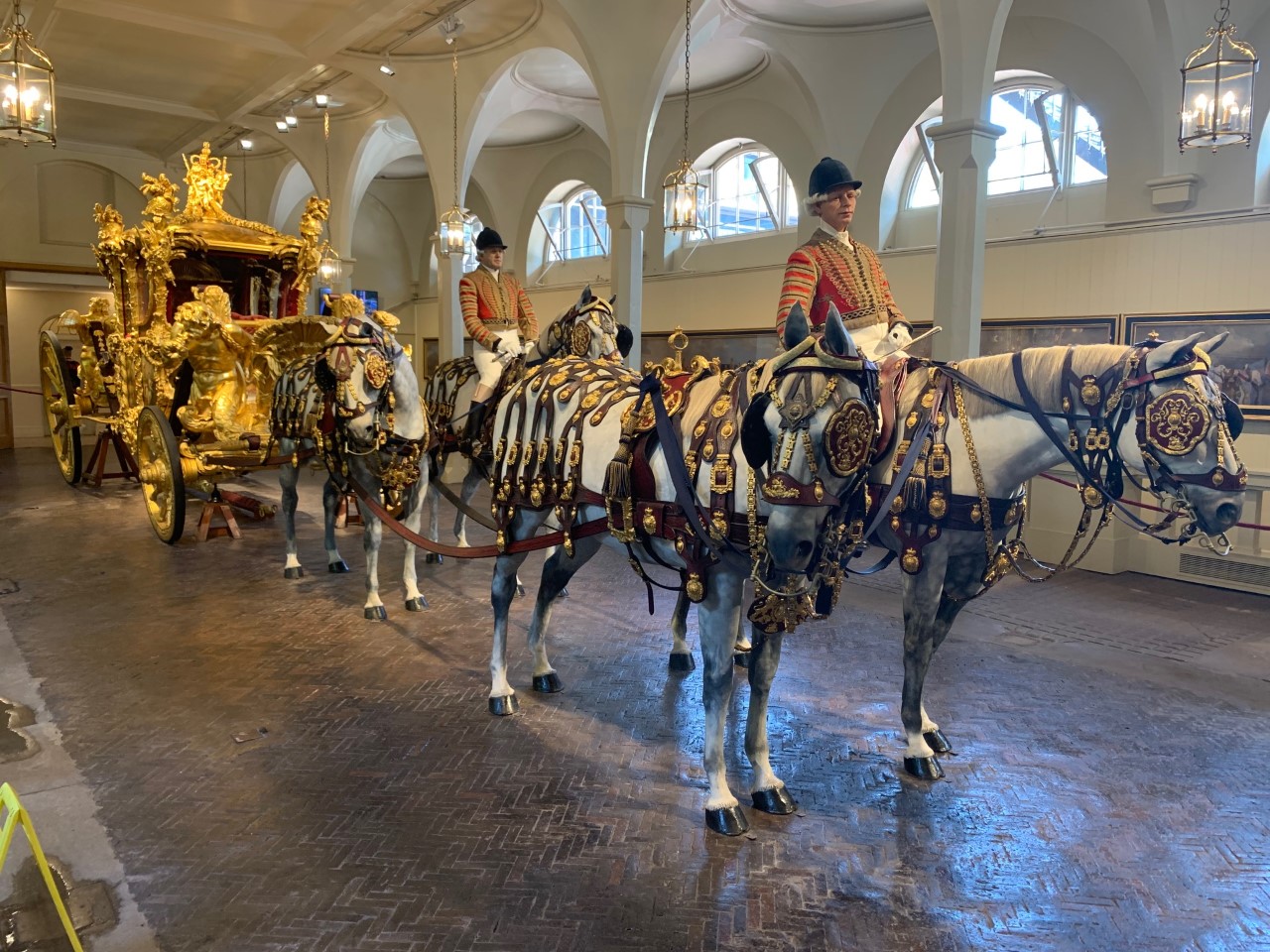 There was a spot inside where you could sit in a carriage, so I had my photo snapped of me sitting in it.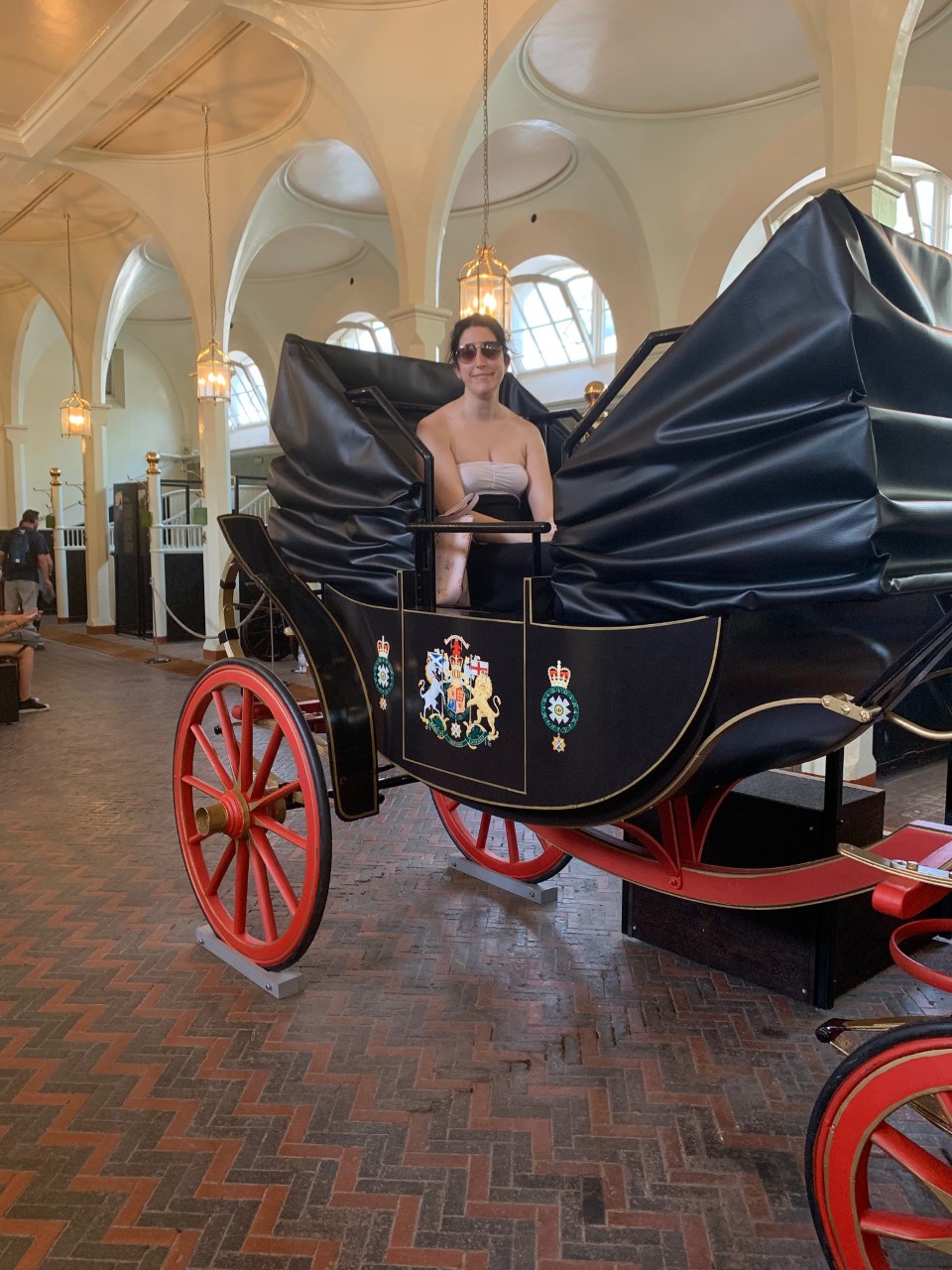 The next room showed where the horse harnesses and other equipment are kept.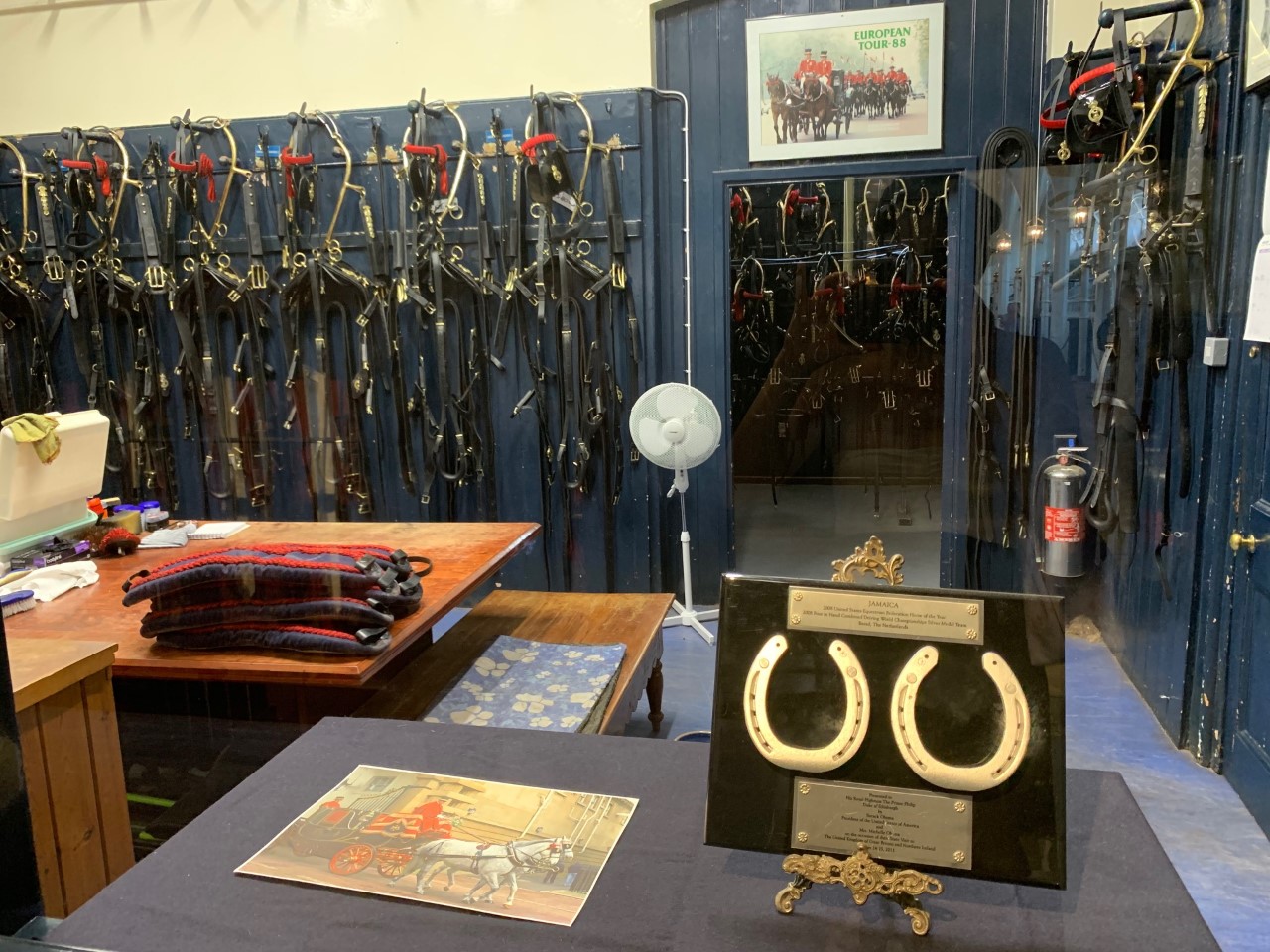 Just as I was exiting, I noticed a training spot for future horse riders to practice.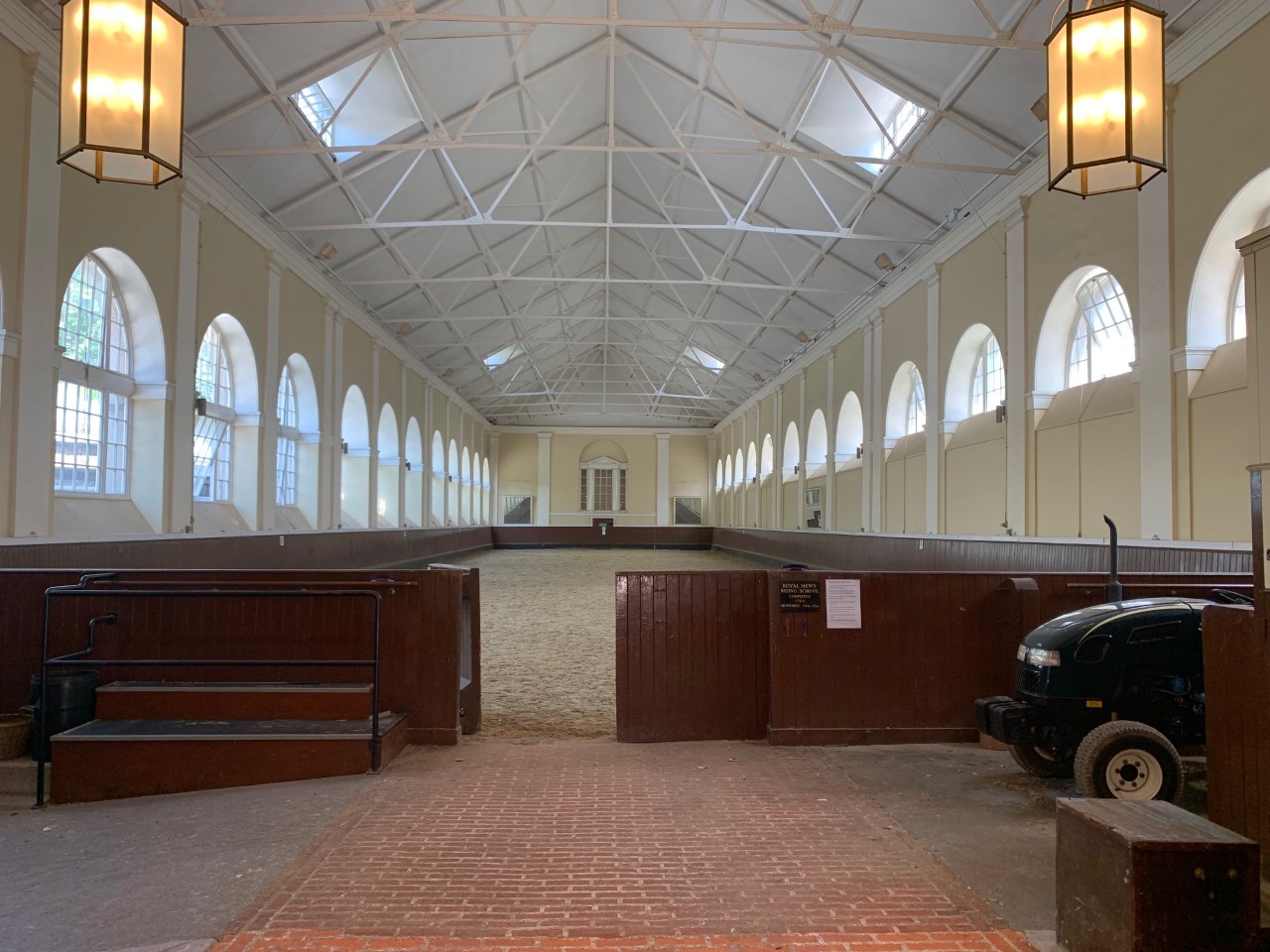 After many tries, I got another taxi and had the driver take me over to Abbey Road to the famous Zebra Crossing the Beatles used on the front cover of their "Abbey Road" album.  I even had the driver park on the side of the road and wait for me. At this point, the temperature was close to reaching 100 degrees and I didn't feel like calling another cab!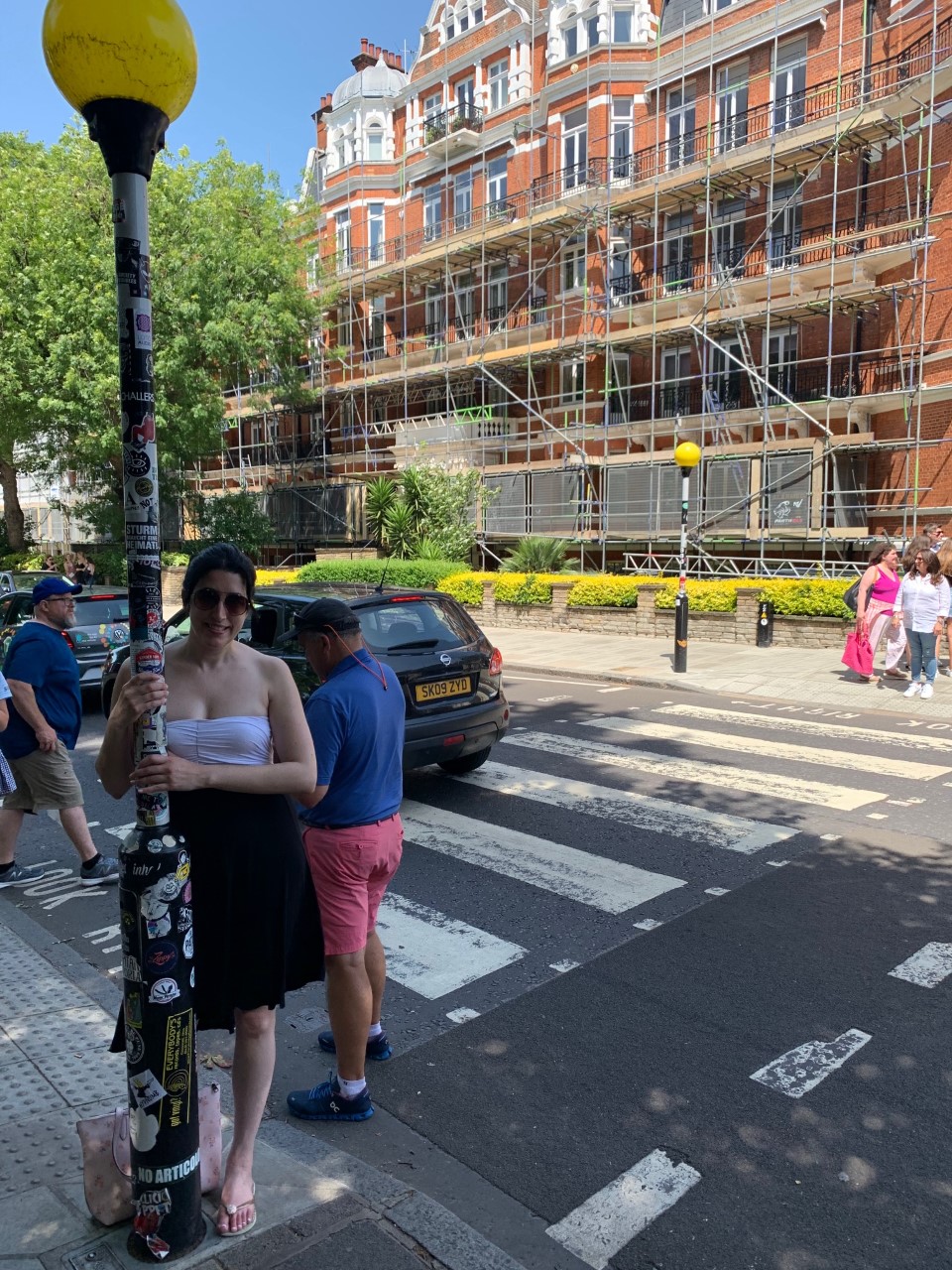 My driver and I also passed the Wellington Arch and the Marble Arch.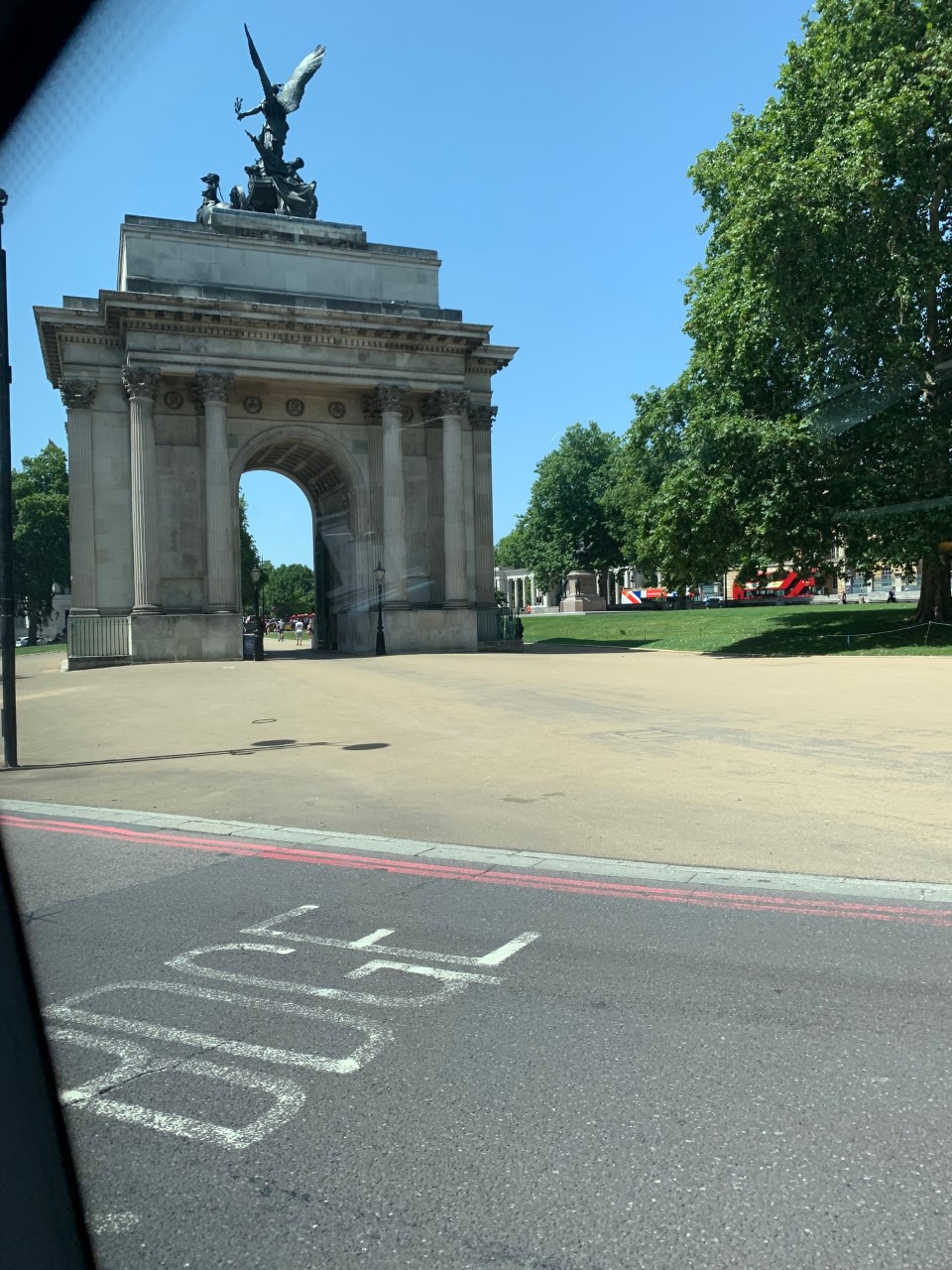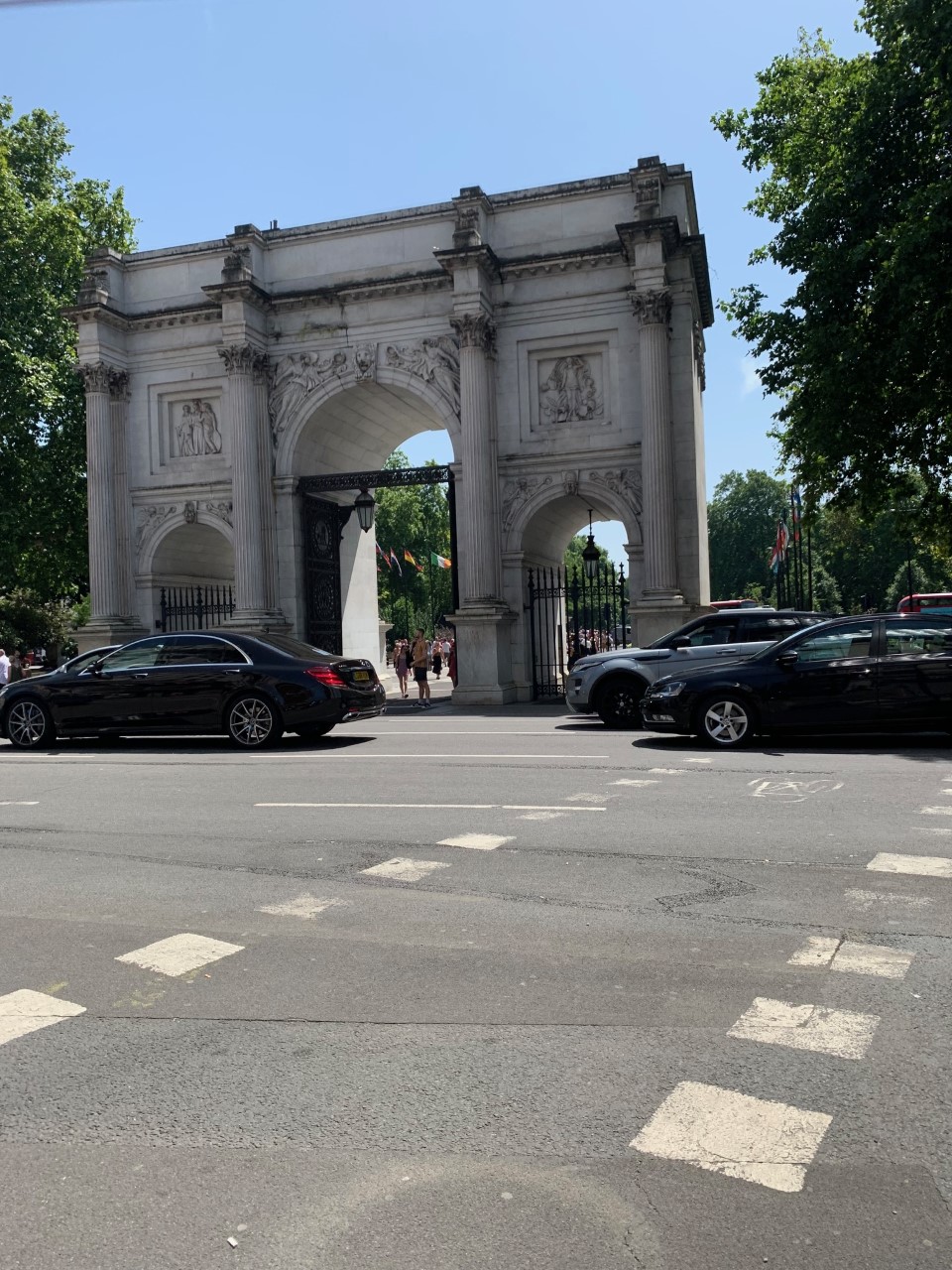 I had my driver drop me off at over Notting Hill for the Portobello Road Market, which is considered the world's largest antique market. Believe me, it was huge! Notting Hill is also know for its colorful flats.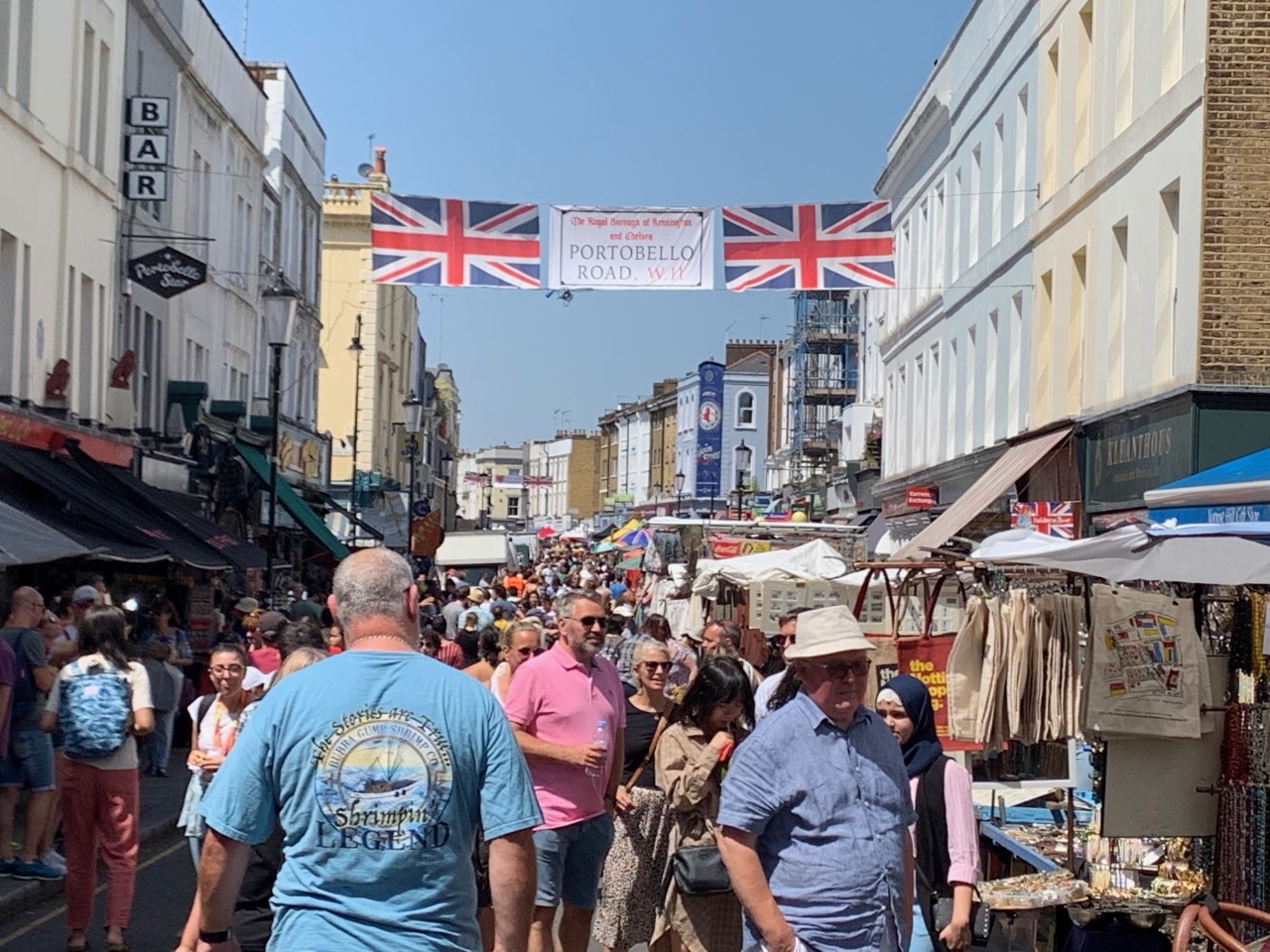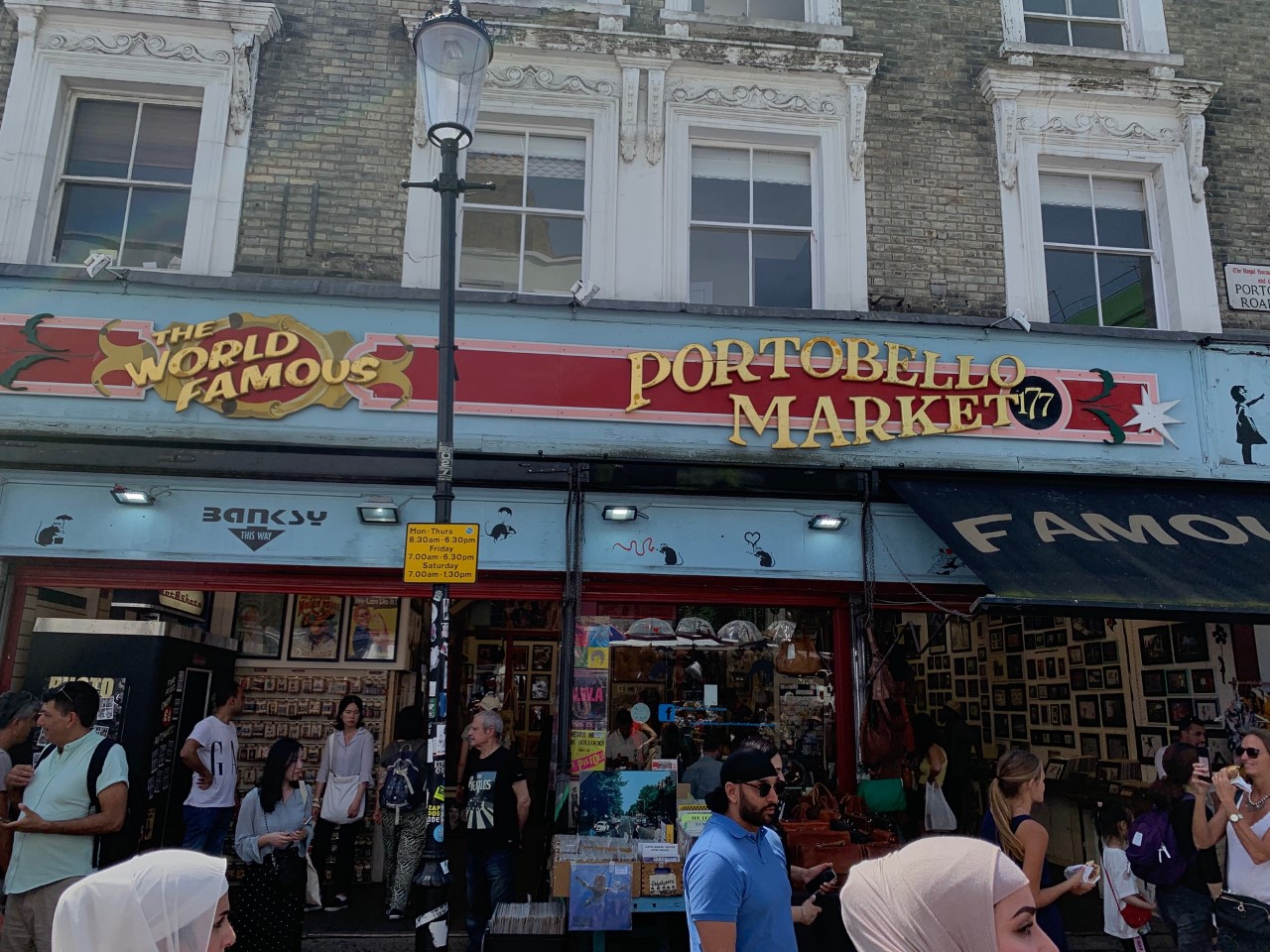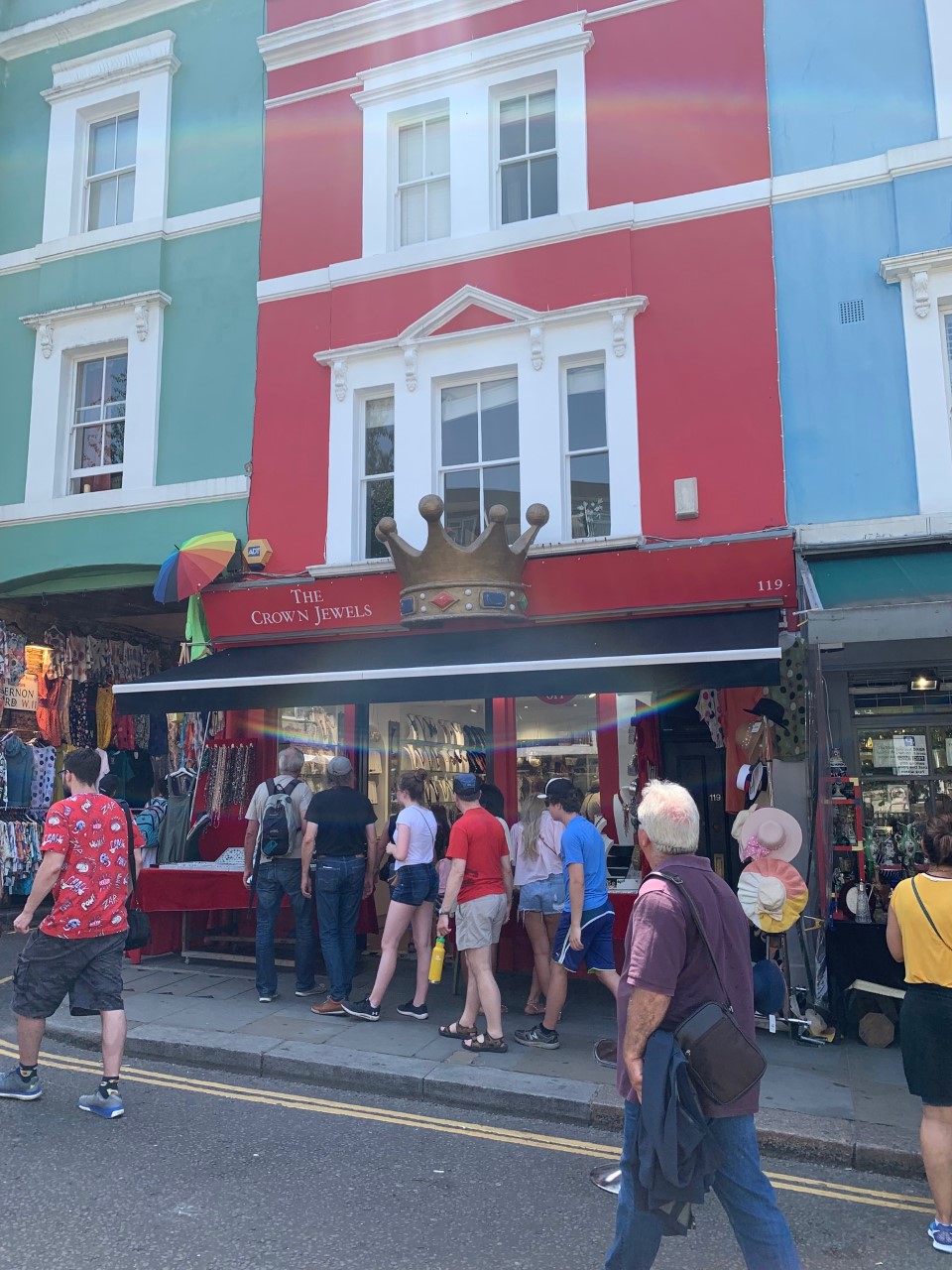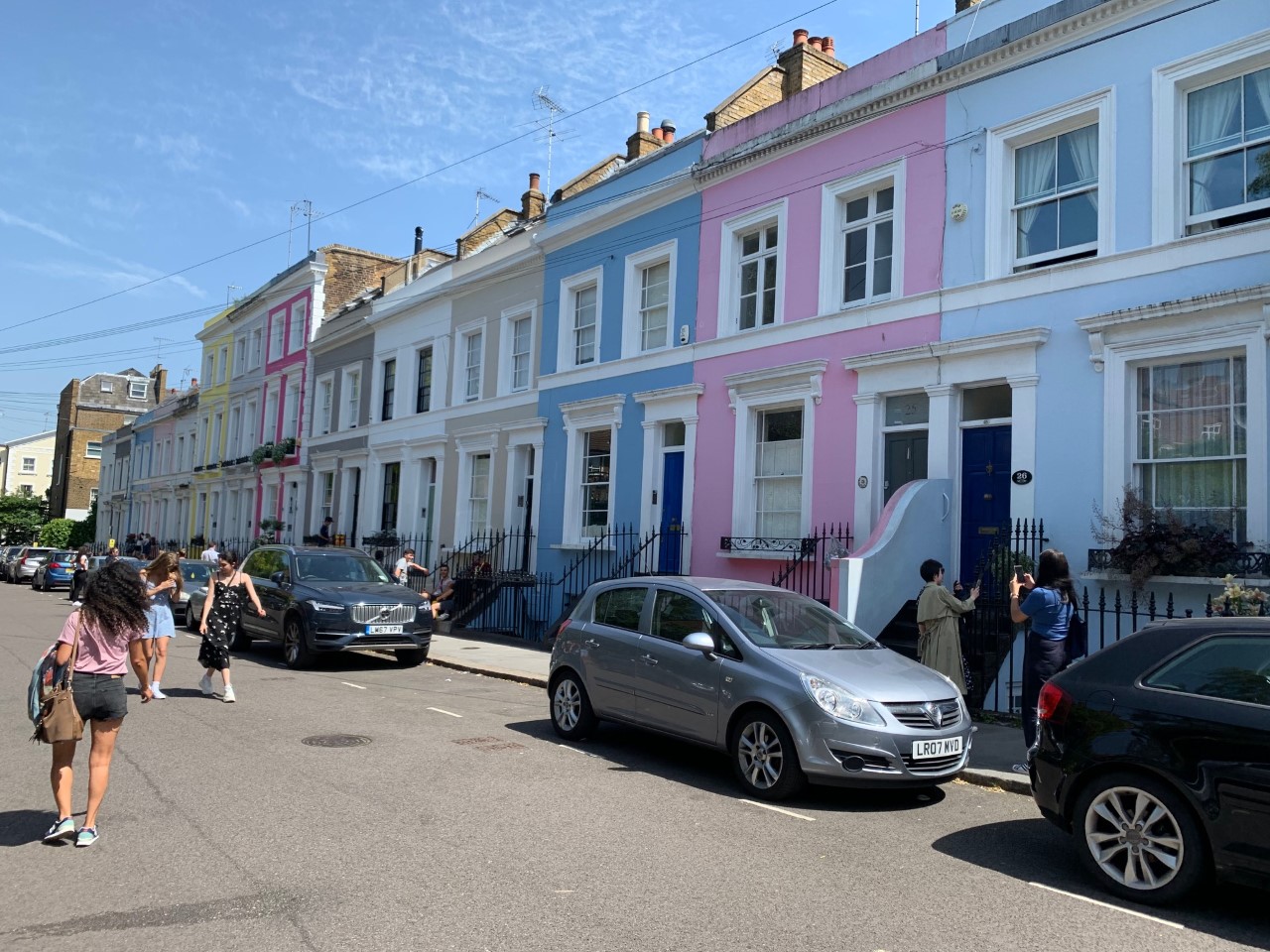 My dinner that evening wasn't too far from the market at a Fish n Chips place called The Chipping Forecast ($23). Fish n Chips is a must have when you dine in London! The fish was fresh and I could even have it in gluten-free beer batter. I ordered a London Lager with it as well. It really hit the spot and the sauces were amazing.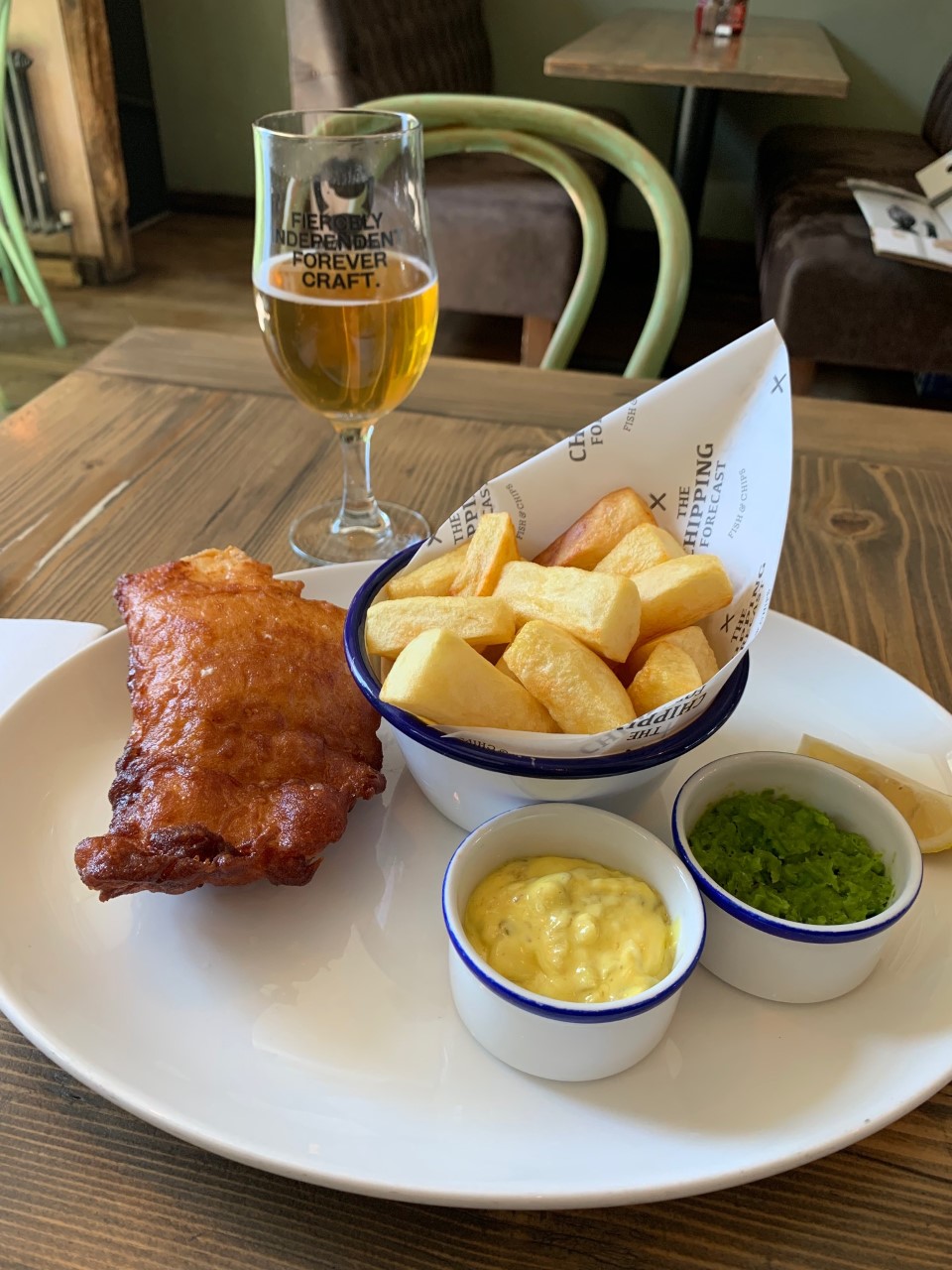 Ok guys, so like I said, at this point it was 100 degrees. So I was leaving the restaurant and suddenly I got this really bad headache – like it literally came out of the blue. I also felt tired and dizzy. After 3 tries I got a taxi and headed back to my Airbnb for a shower (I was dripping sweat) and took some Aleve to kill the pain in my head.I literally slept 14 hours, I am not joking, that's how terrible I felt.
Day 4 – Sunday, June 30
I woke up feeling like a million bucks the next day, thank god! The temperature had also fallen back down to normal at 74 degrees.
I had a 10 a.m. ticket to visit Kensington Palace, which is the childhood home of Queen Victoria and home to young royals for over 300 years. It is also the place where Princess Diana lived during her divorce from Prince Charles. I am a huge Lady Di fan and was eager to view the palace. The palace is also near Hyde Park.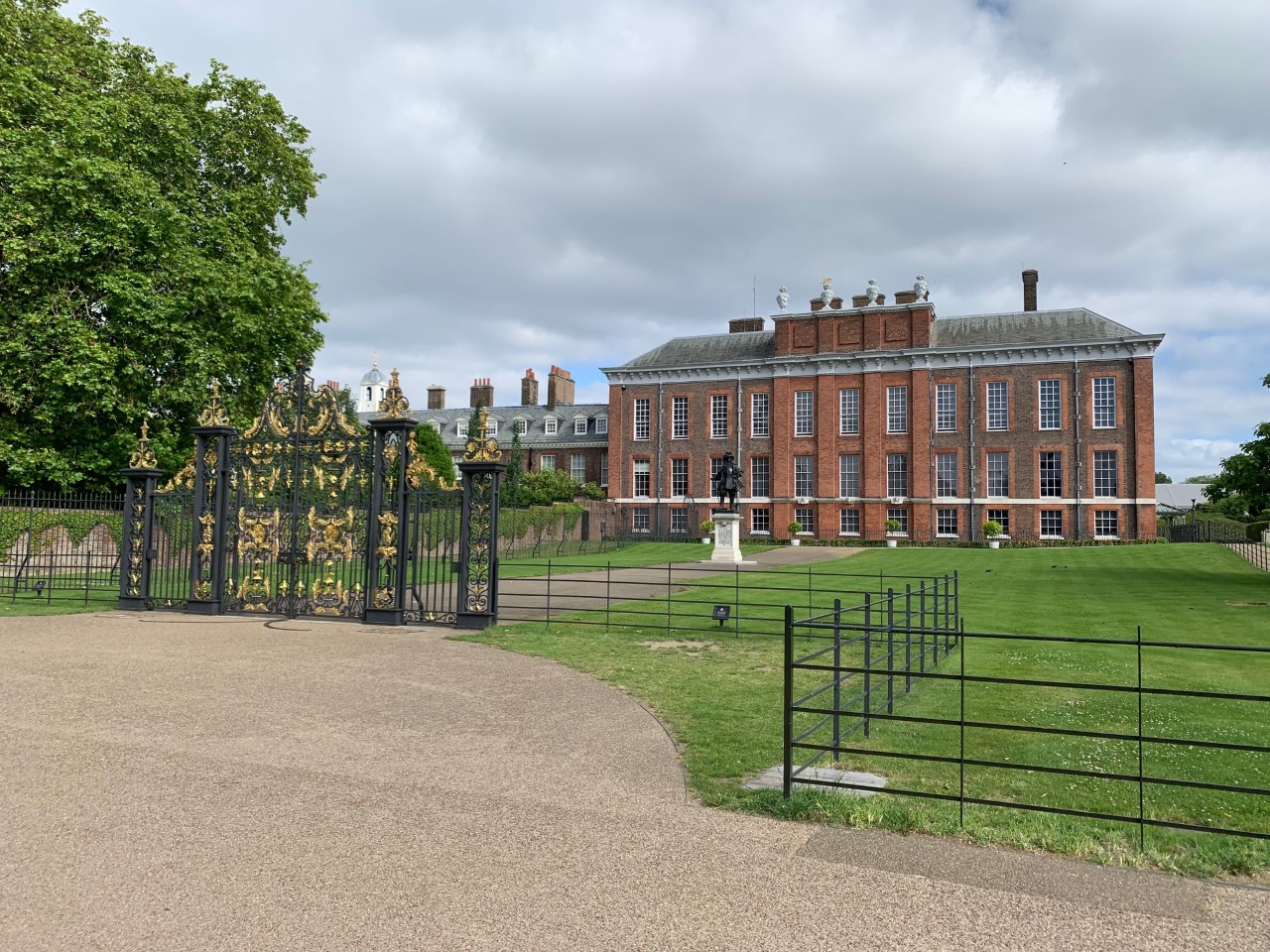 Just before the visitor entrance, I had a chance to view the Sunken Gardens.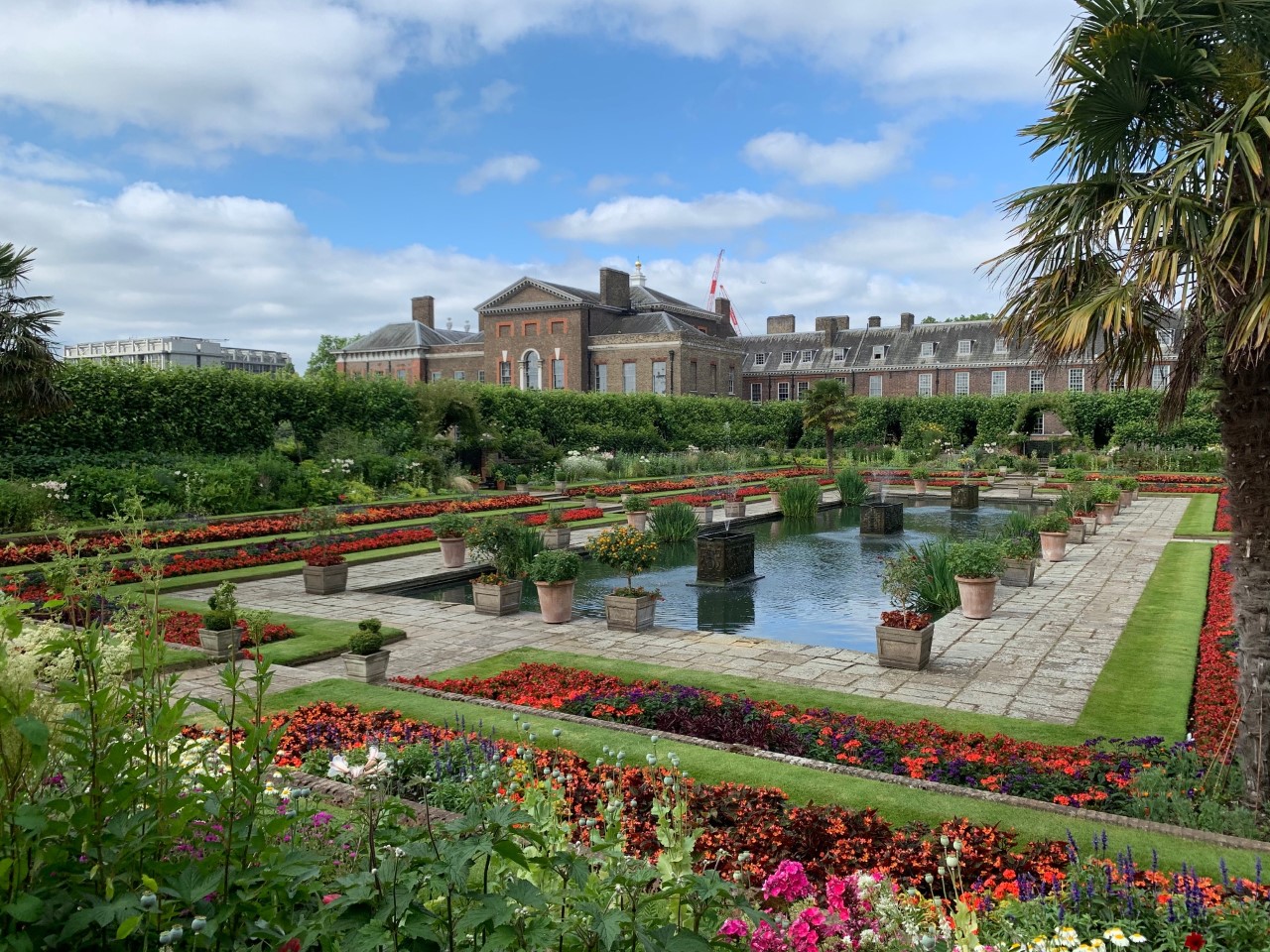 Inside, I viewed the one dress Lady Di had worn along with sketches of her former outfits worn in the 80s and 90s.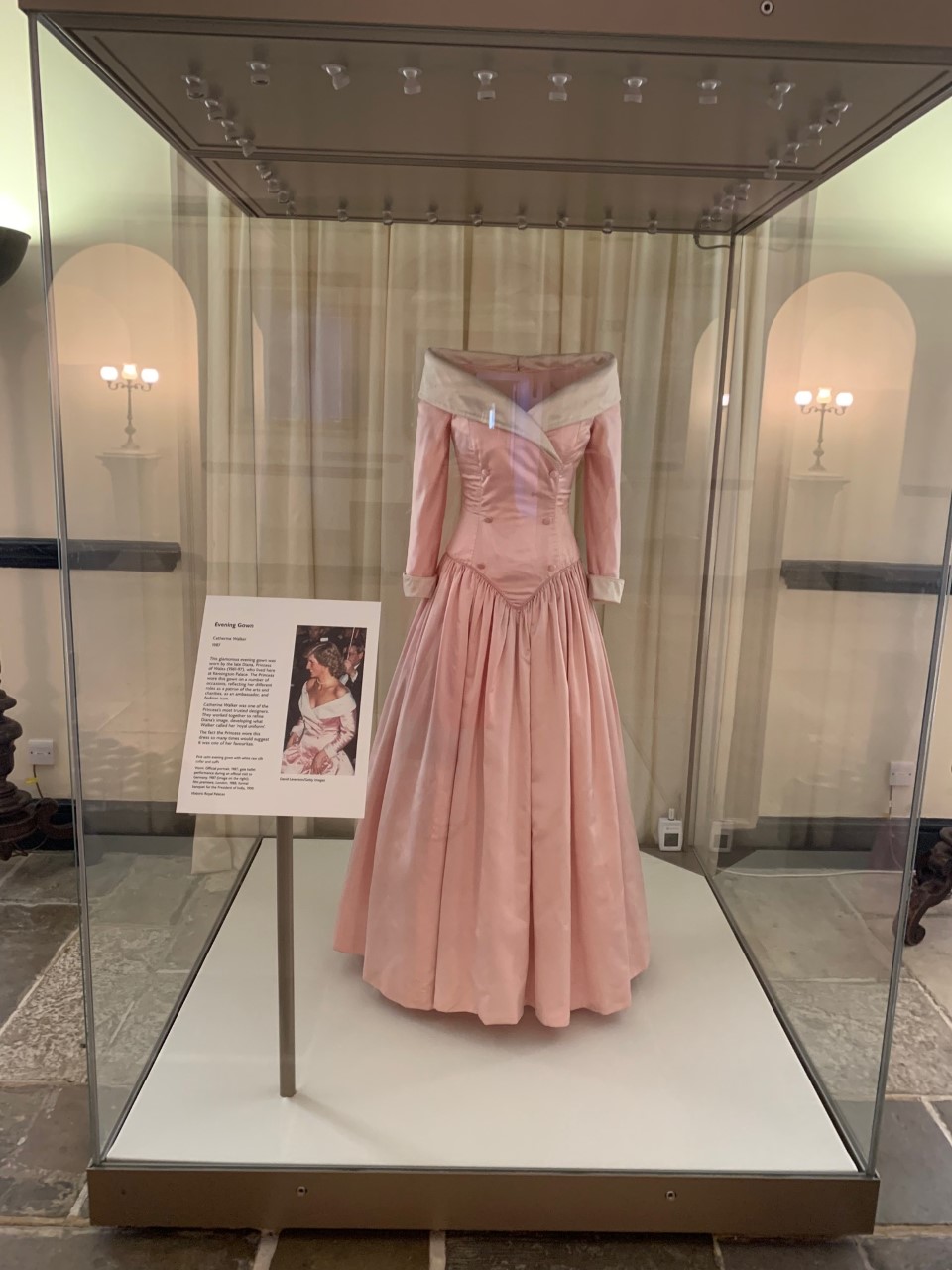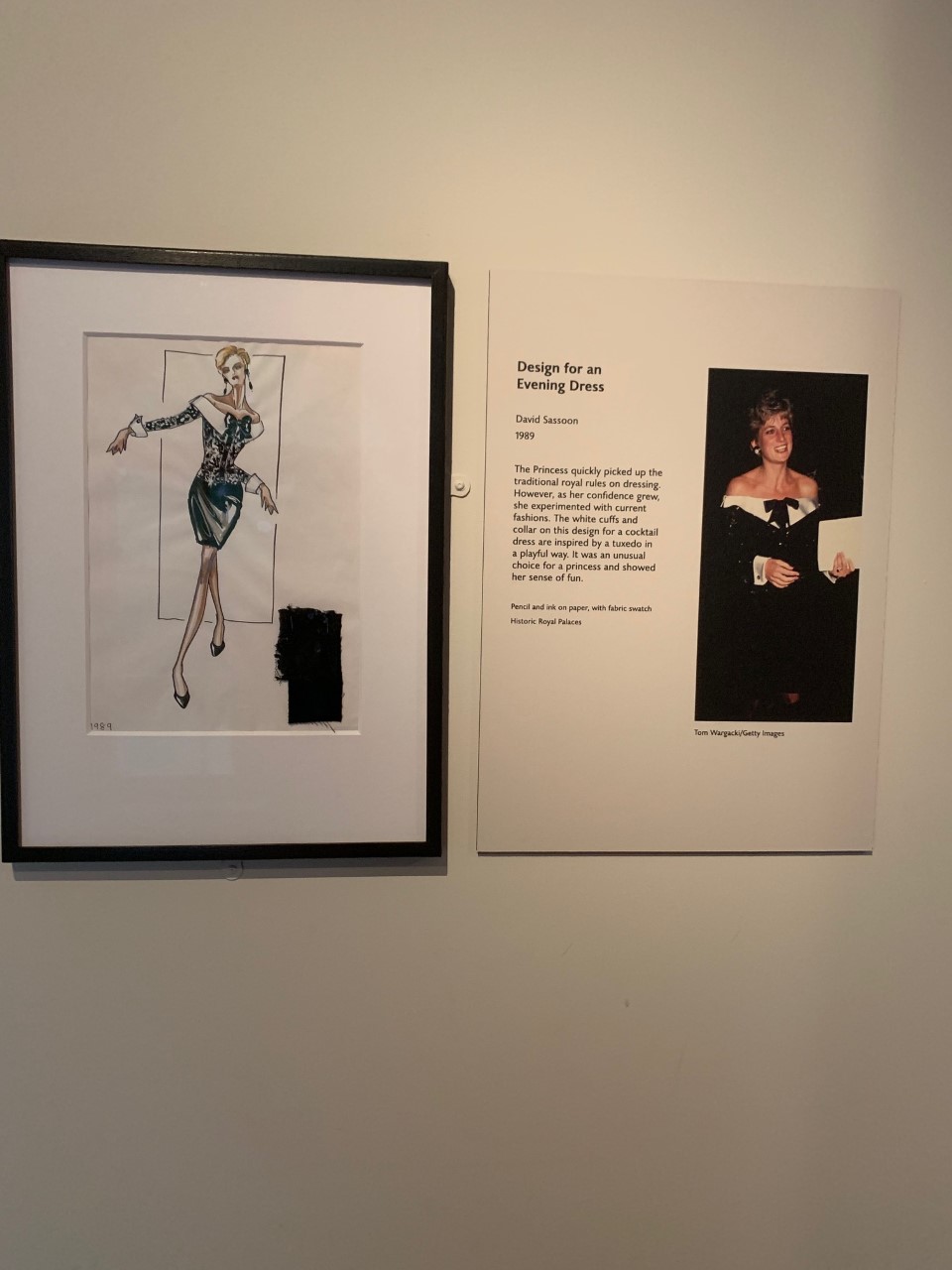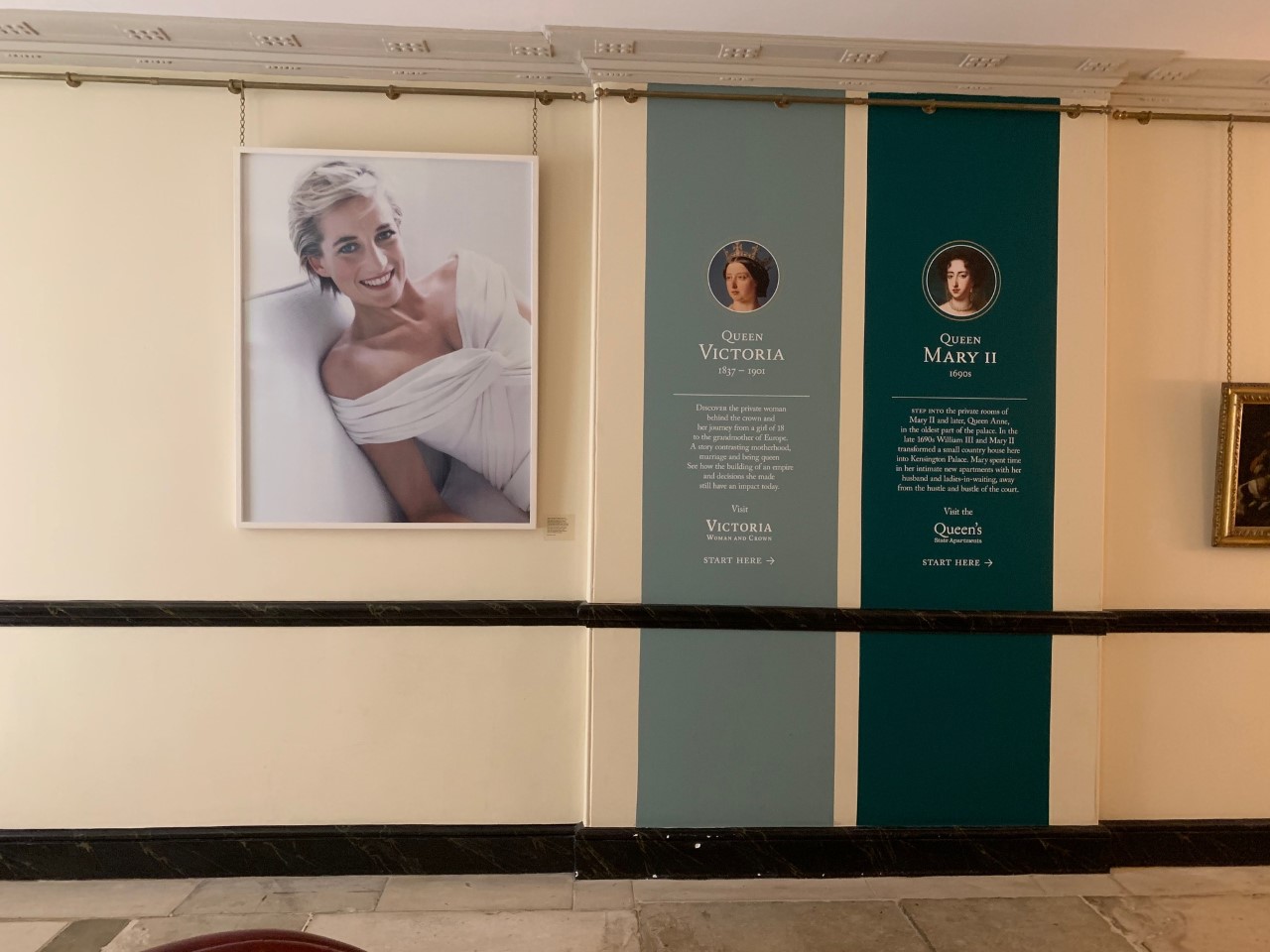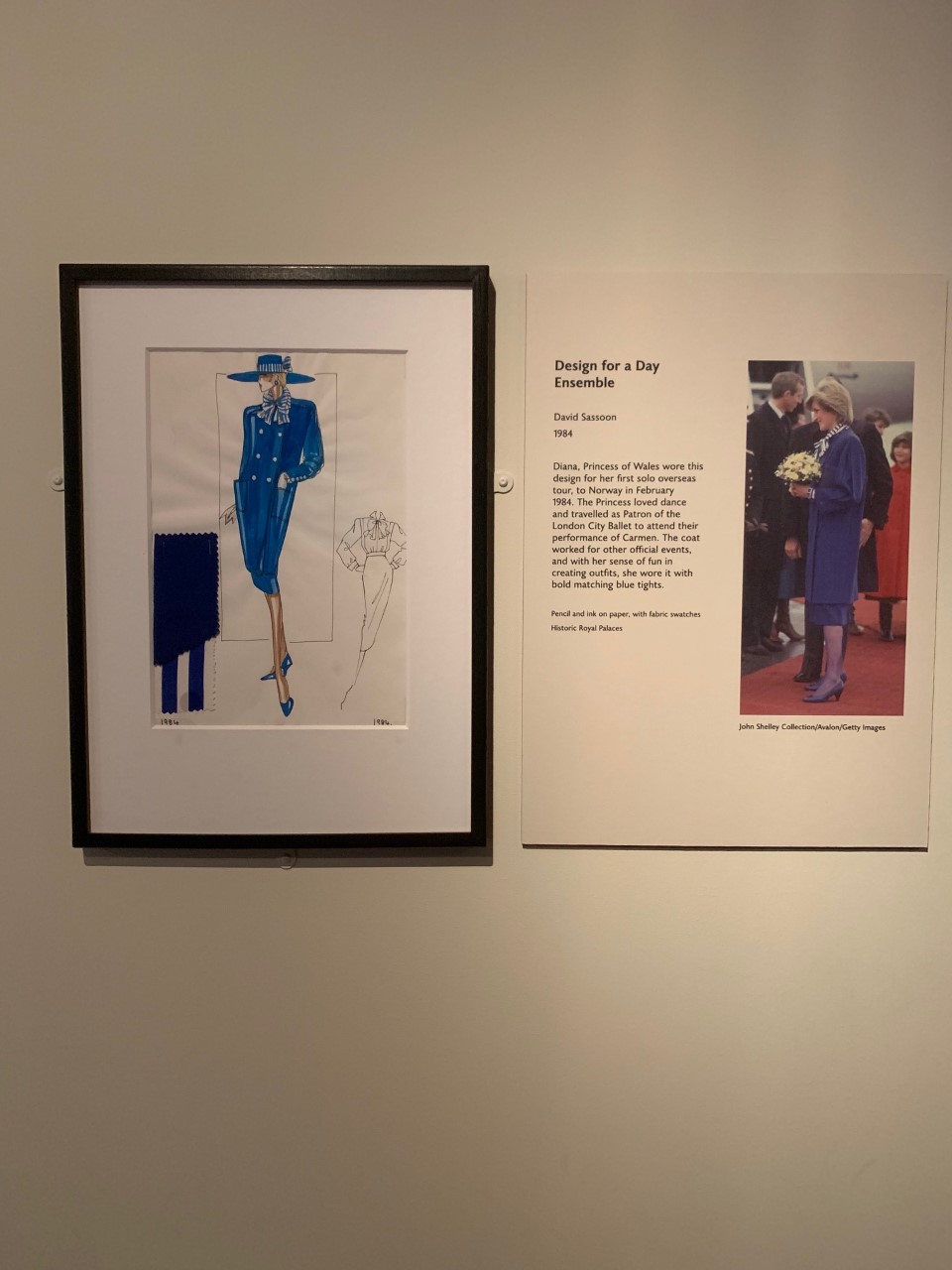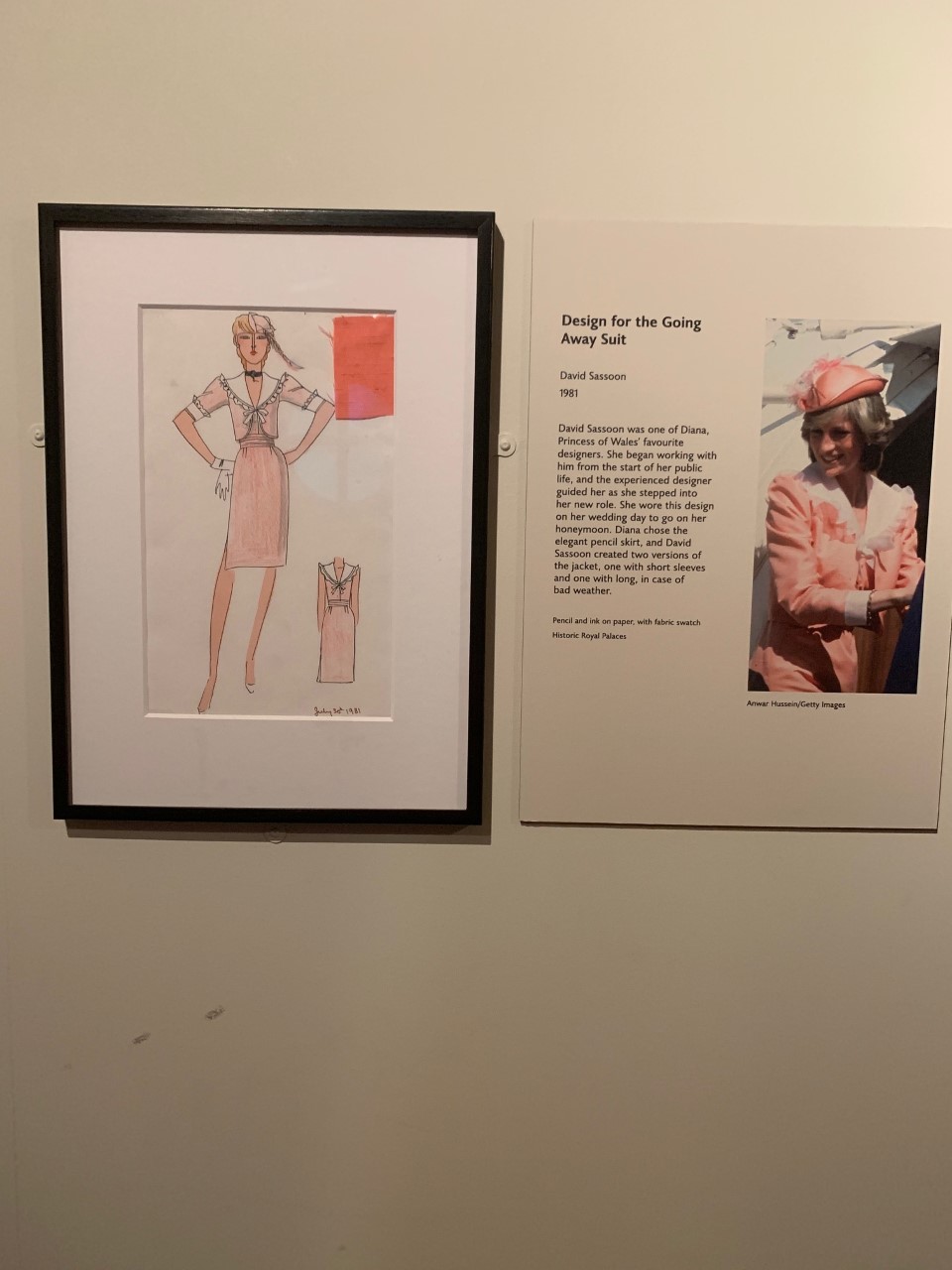 Next I viewed the King's State Apartments with an array of furniture, art, clothing and other items. It really was a grand sight to behold!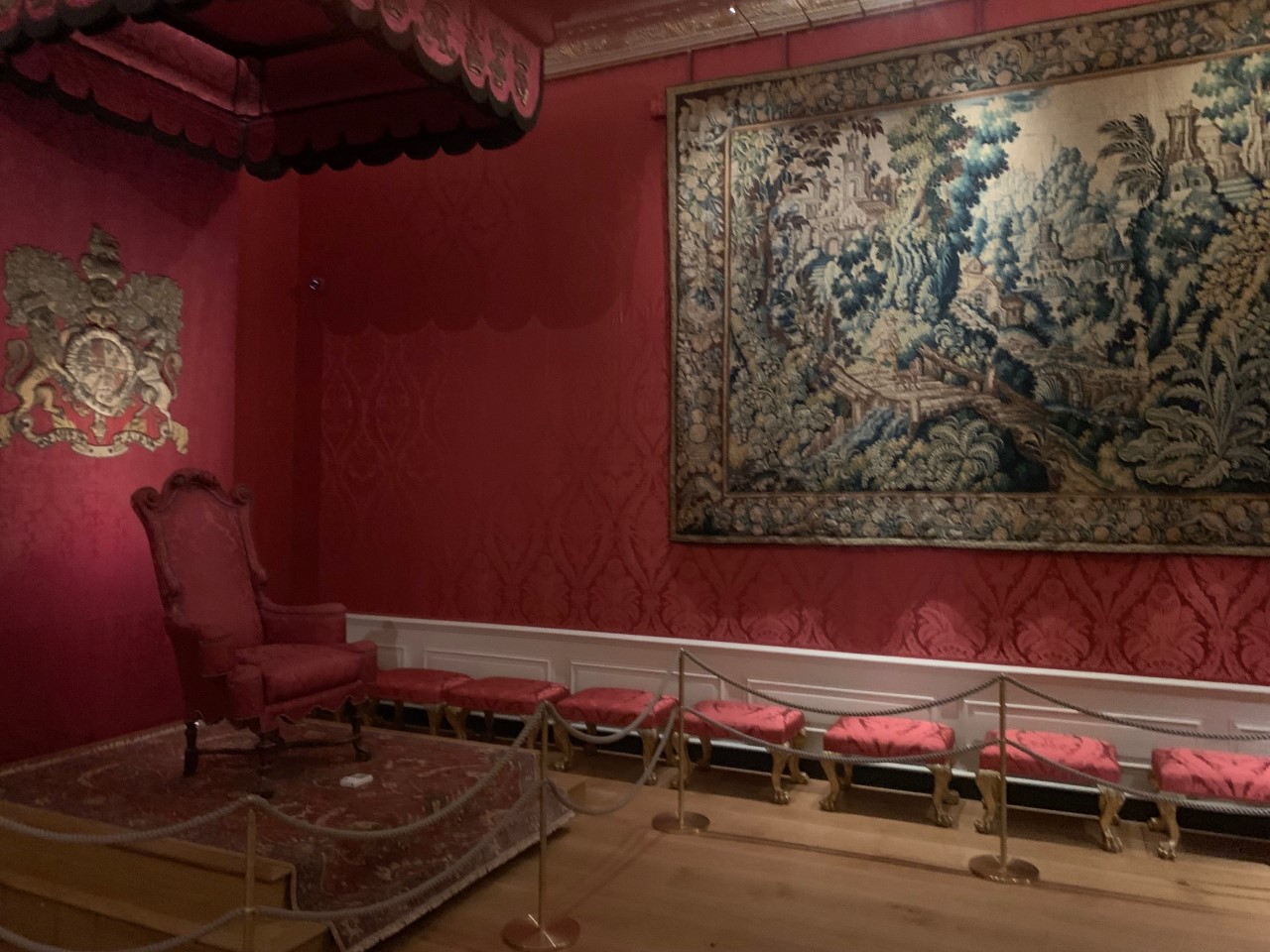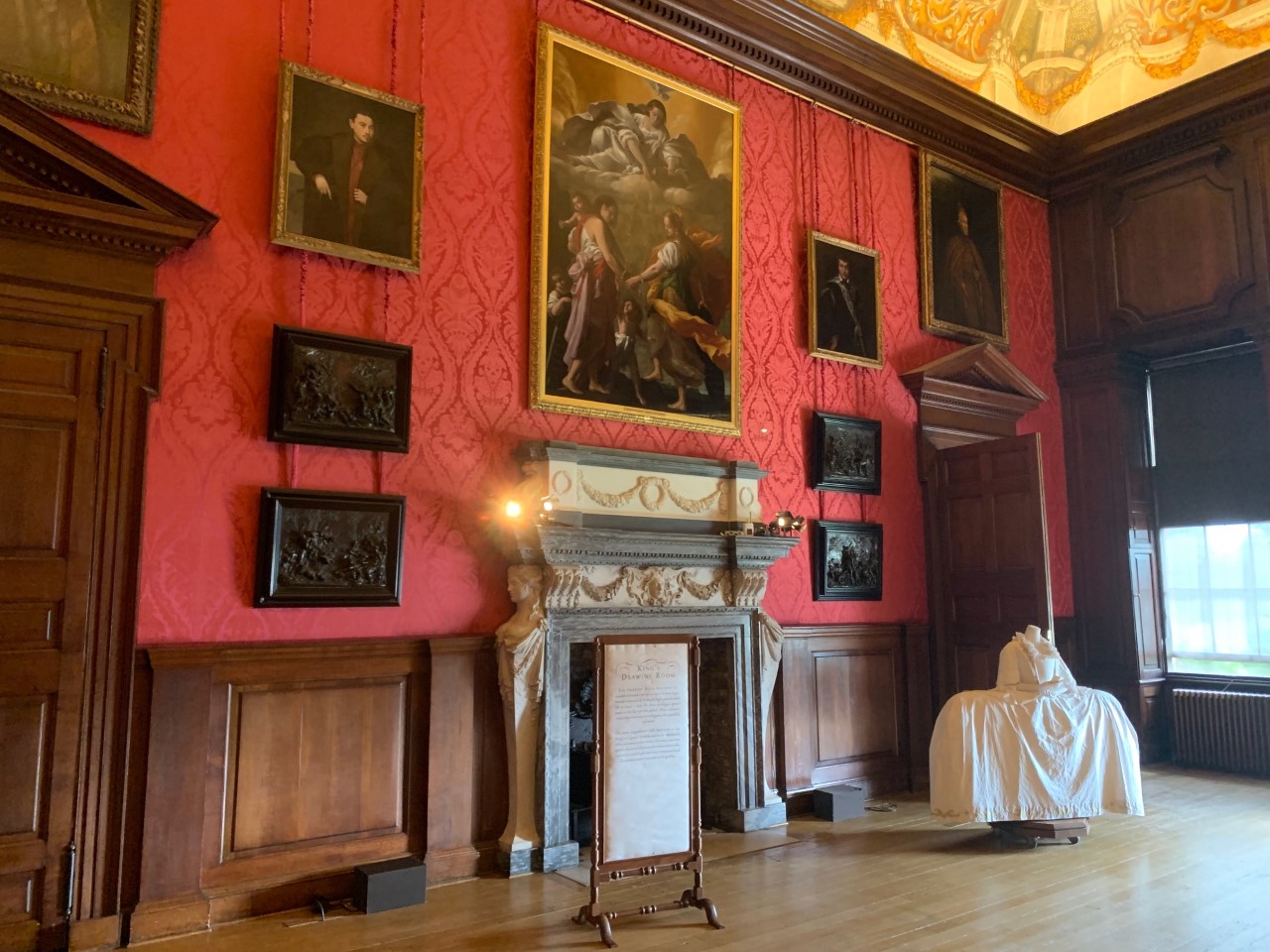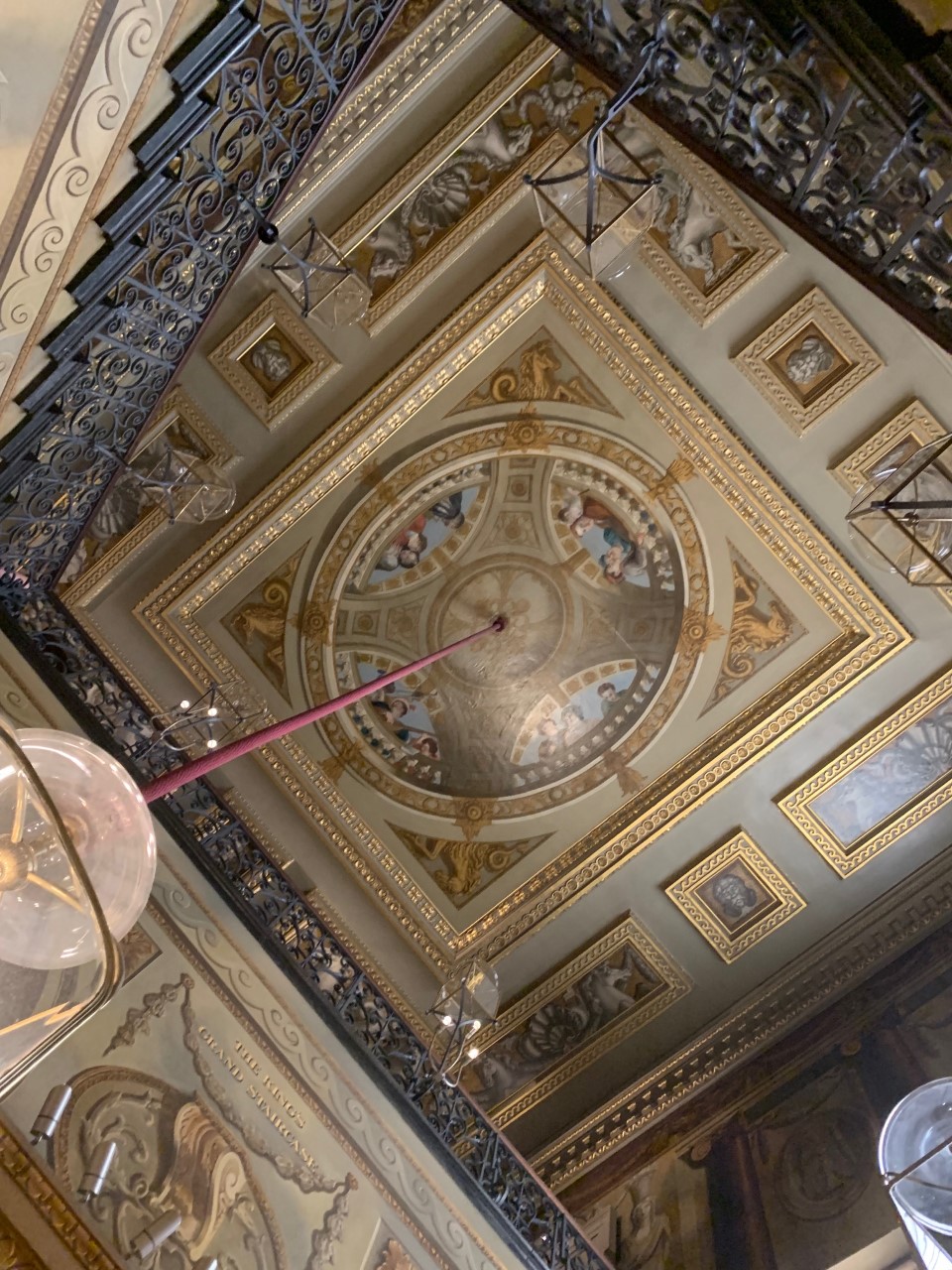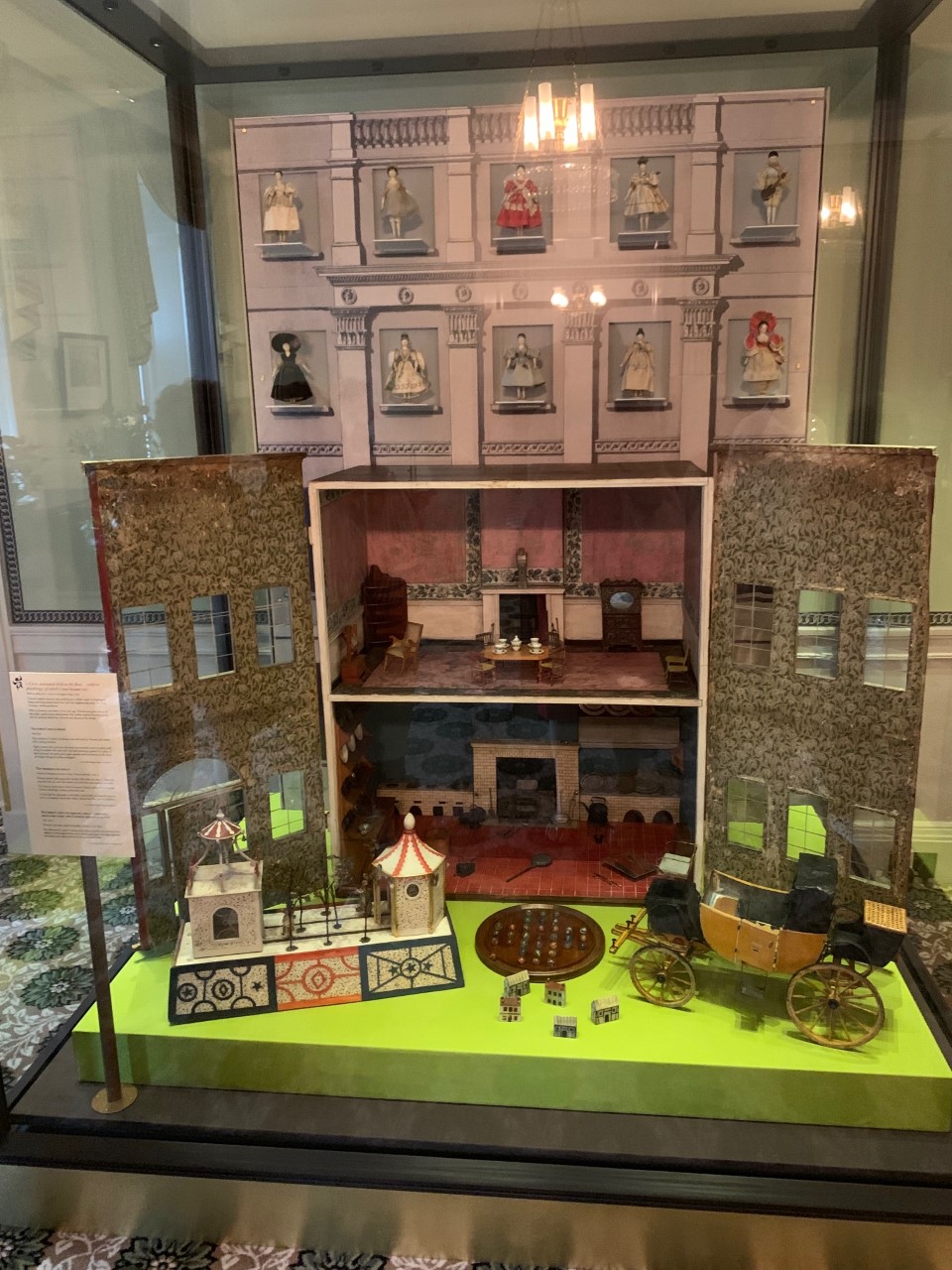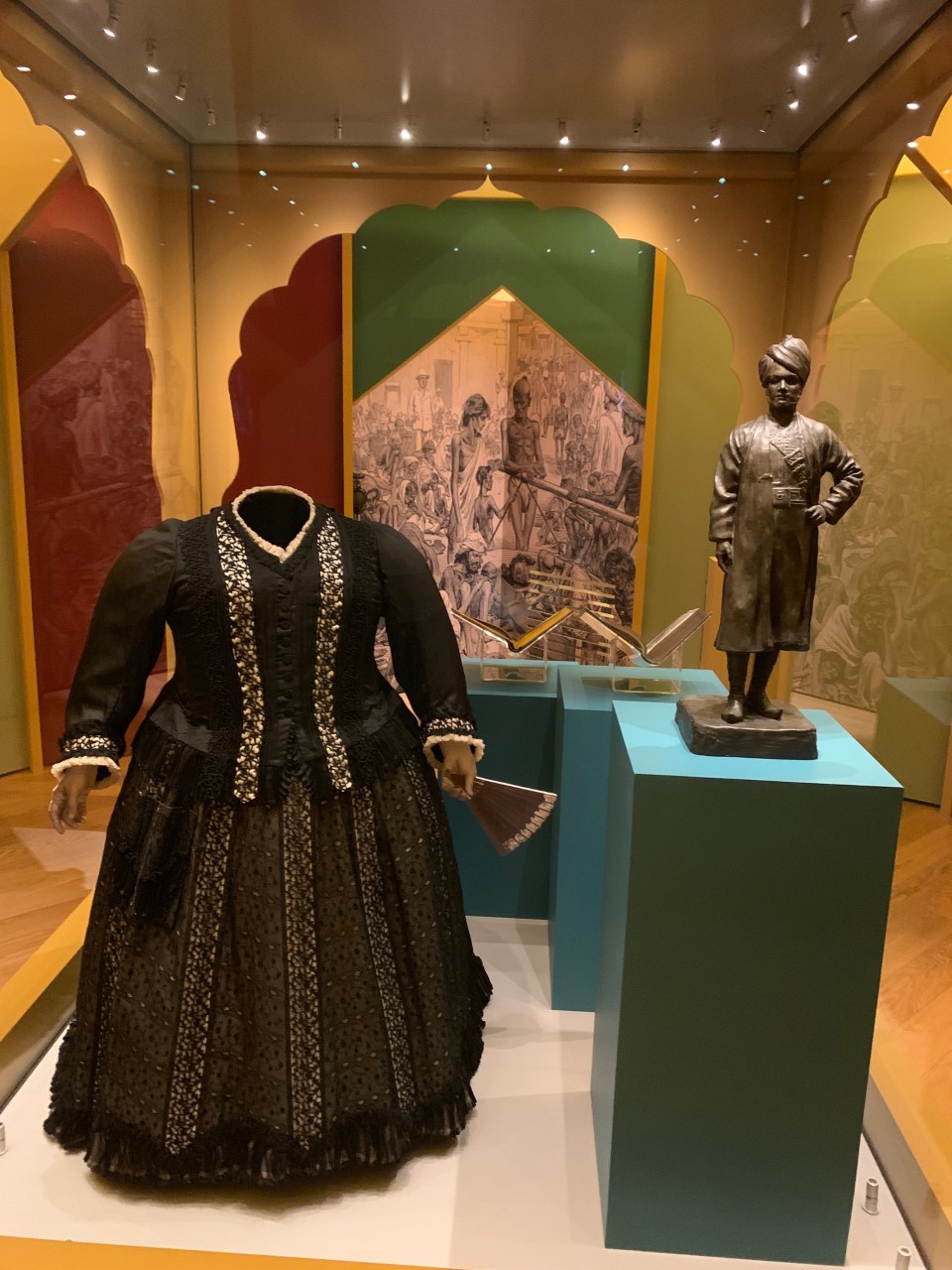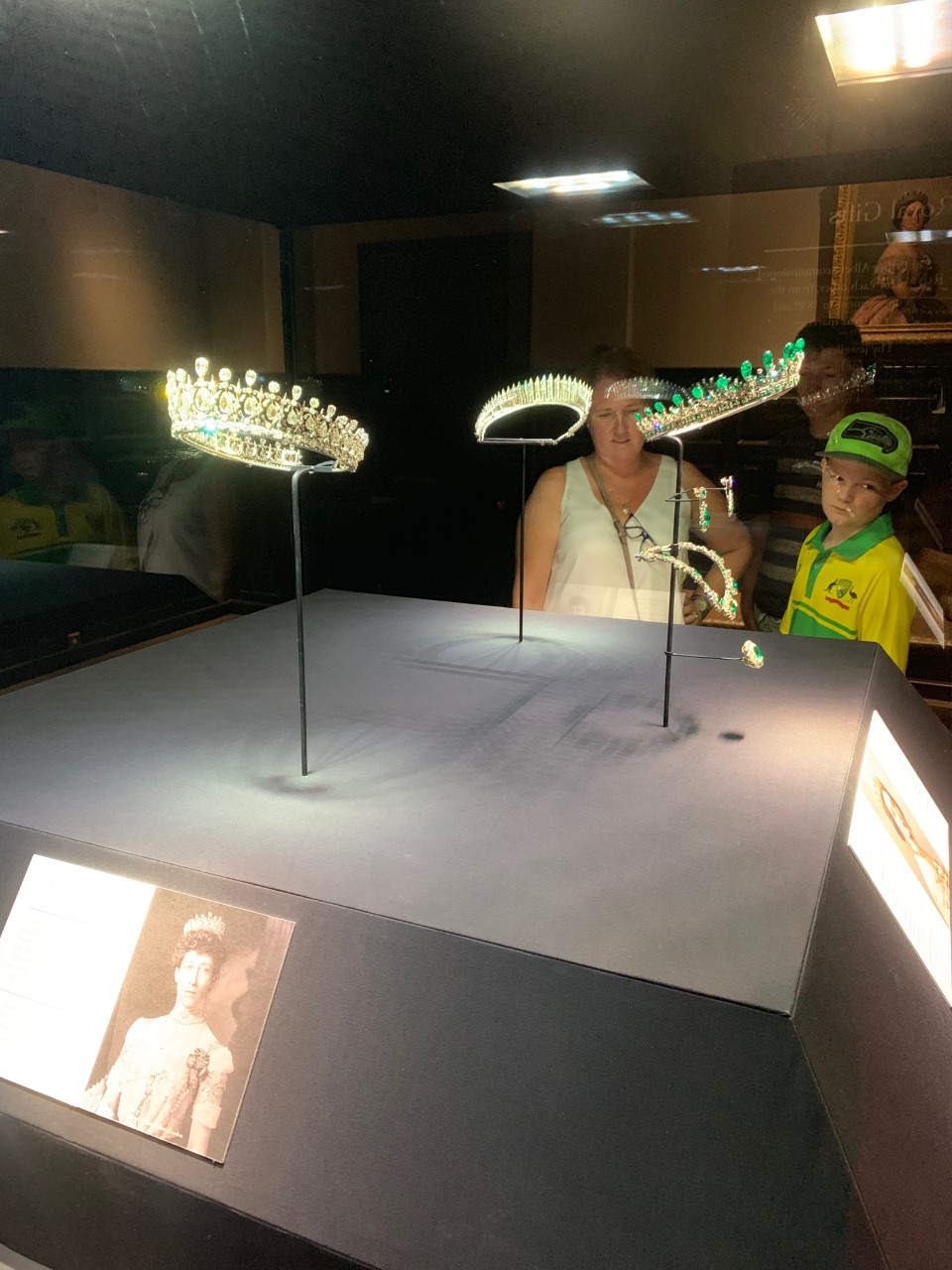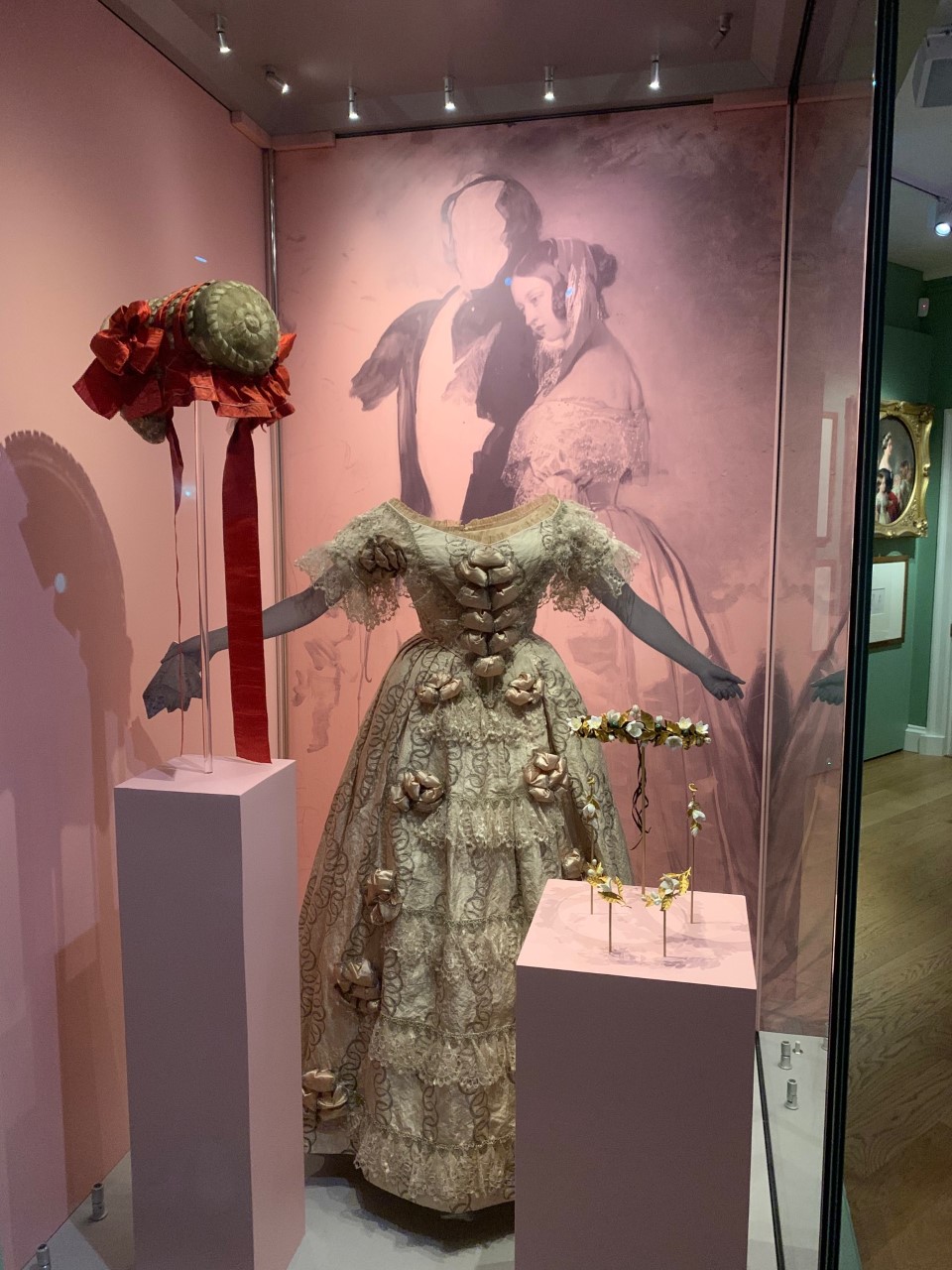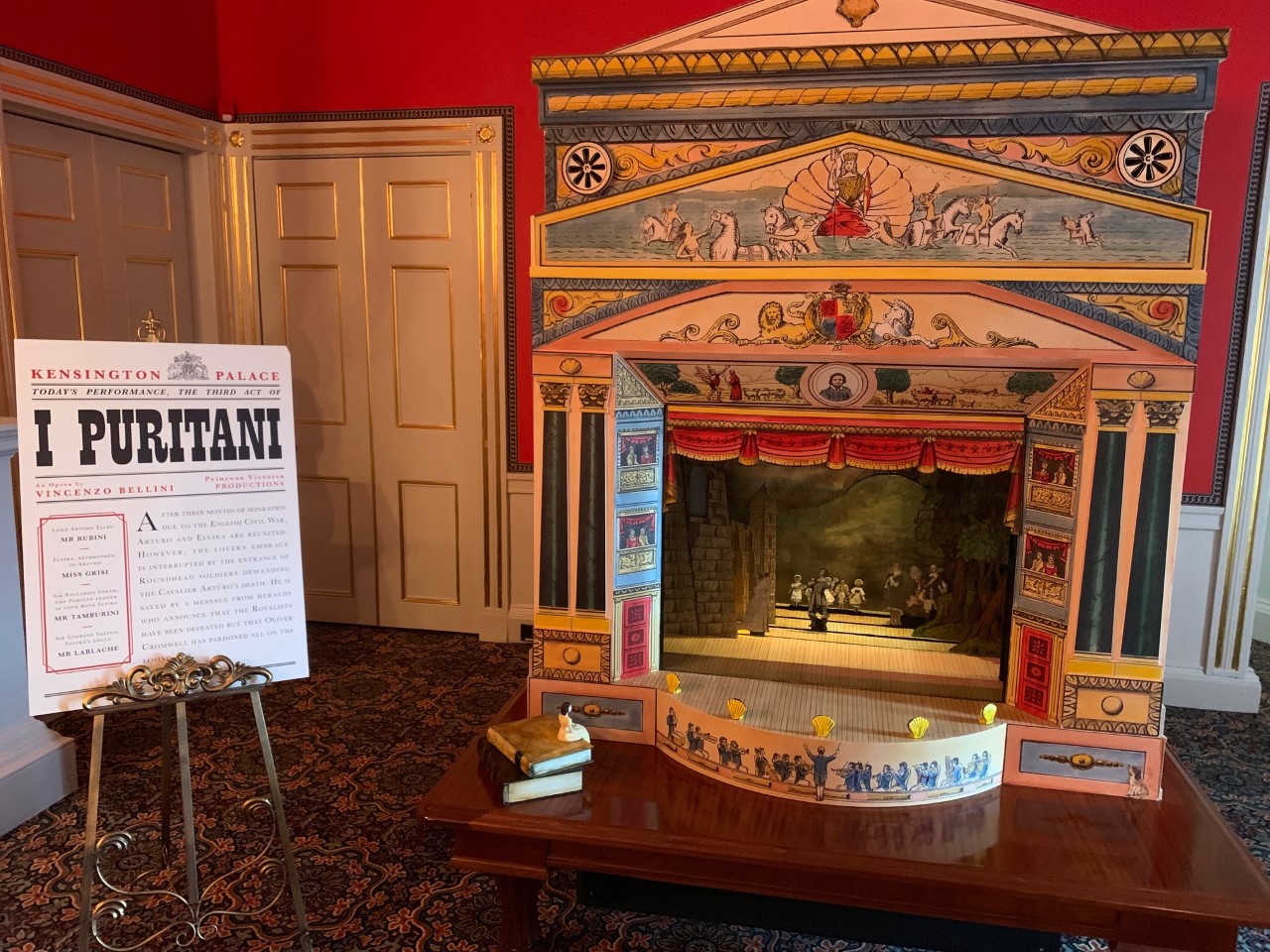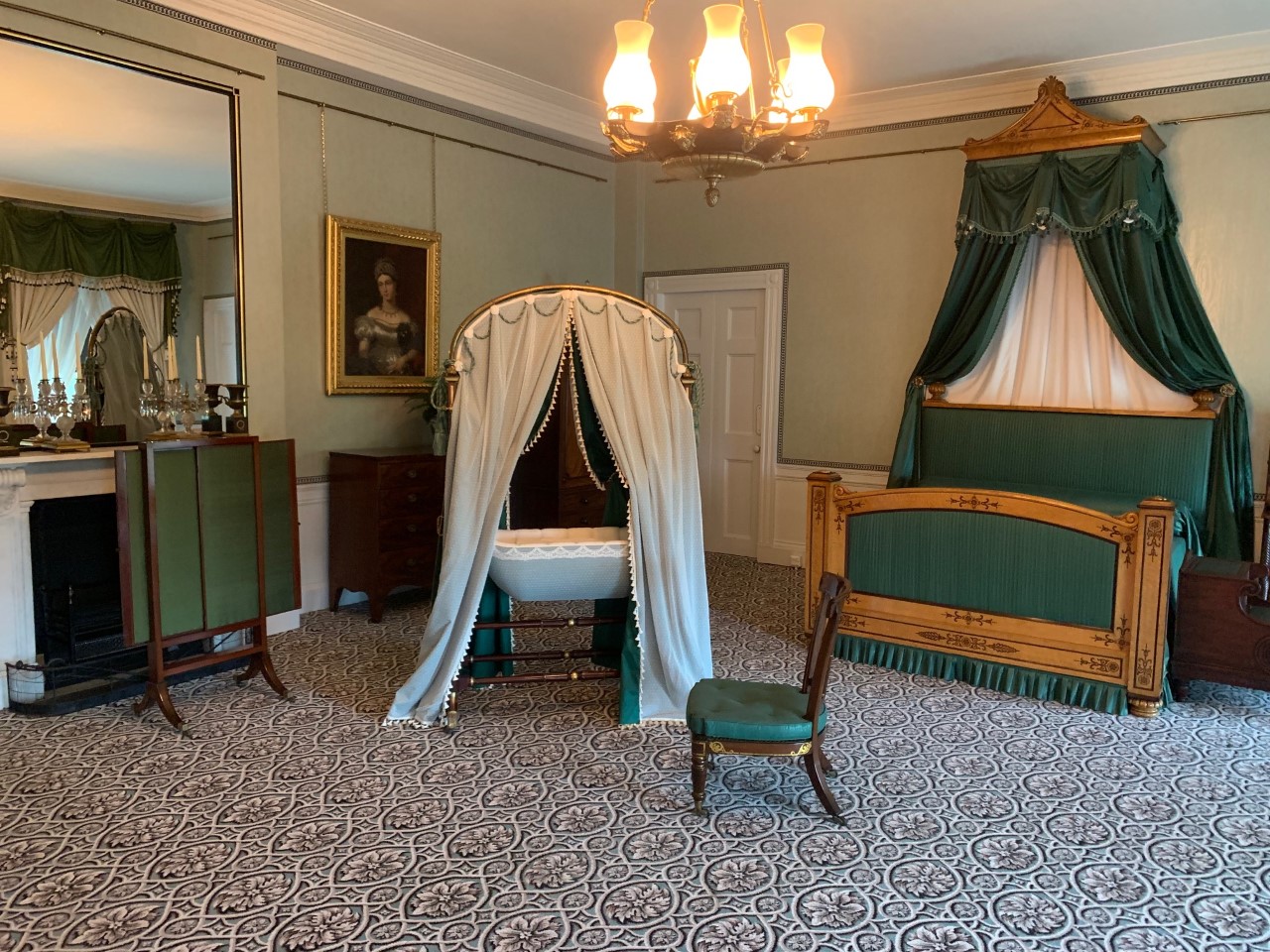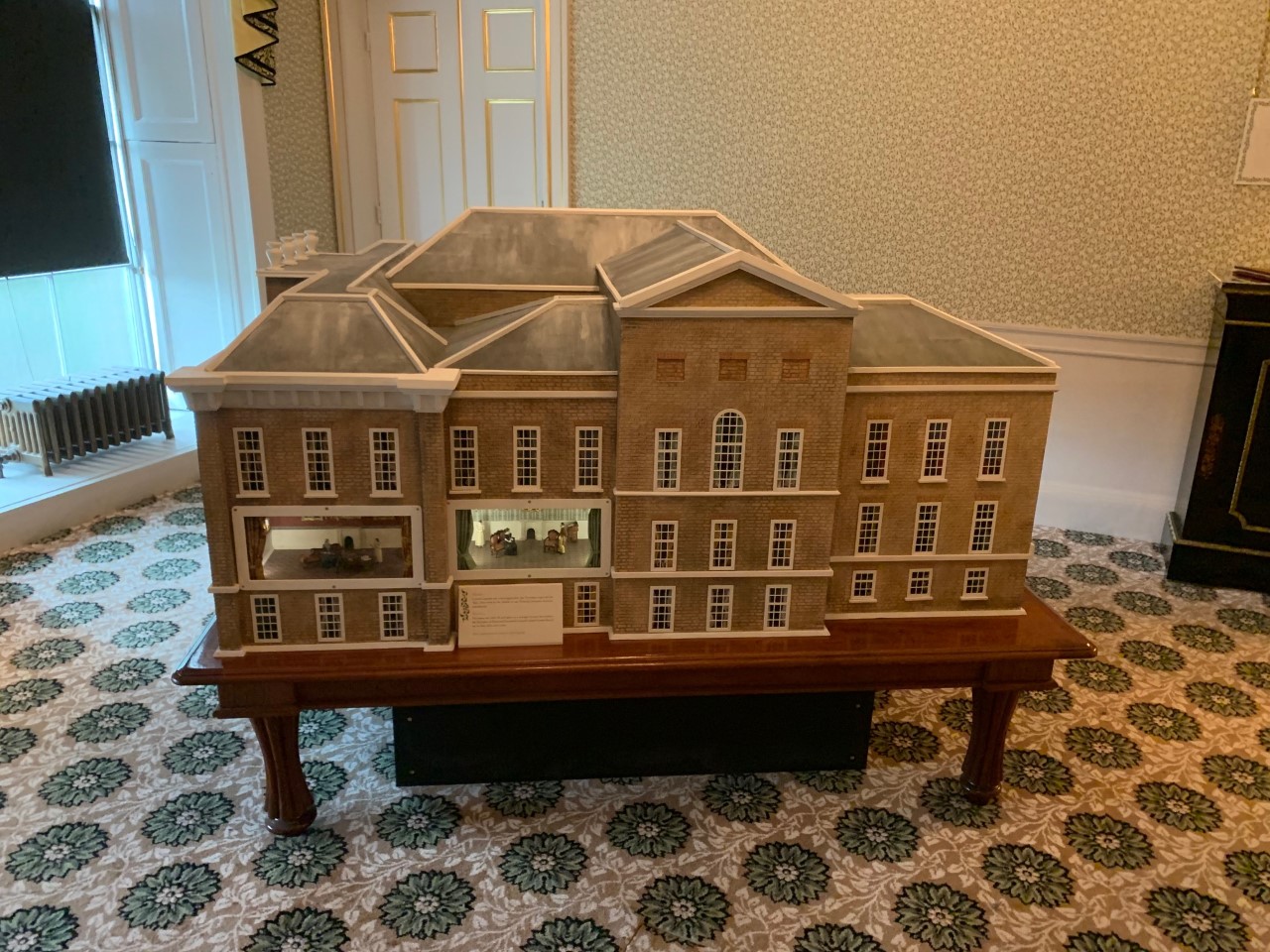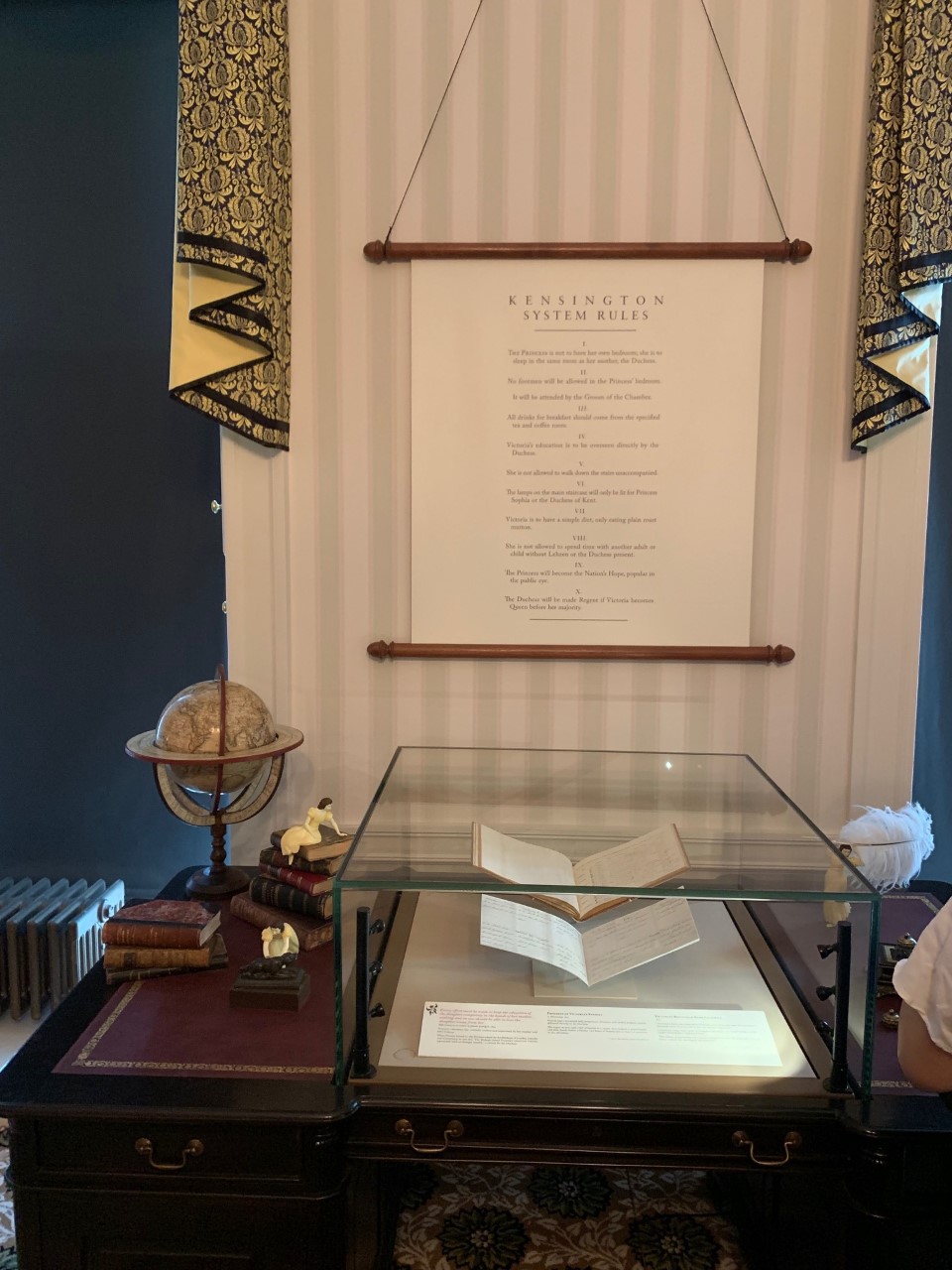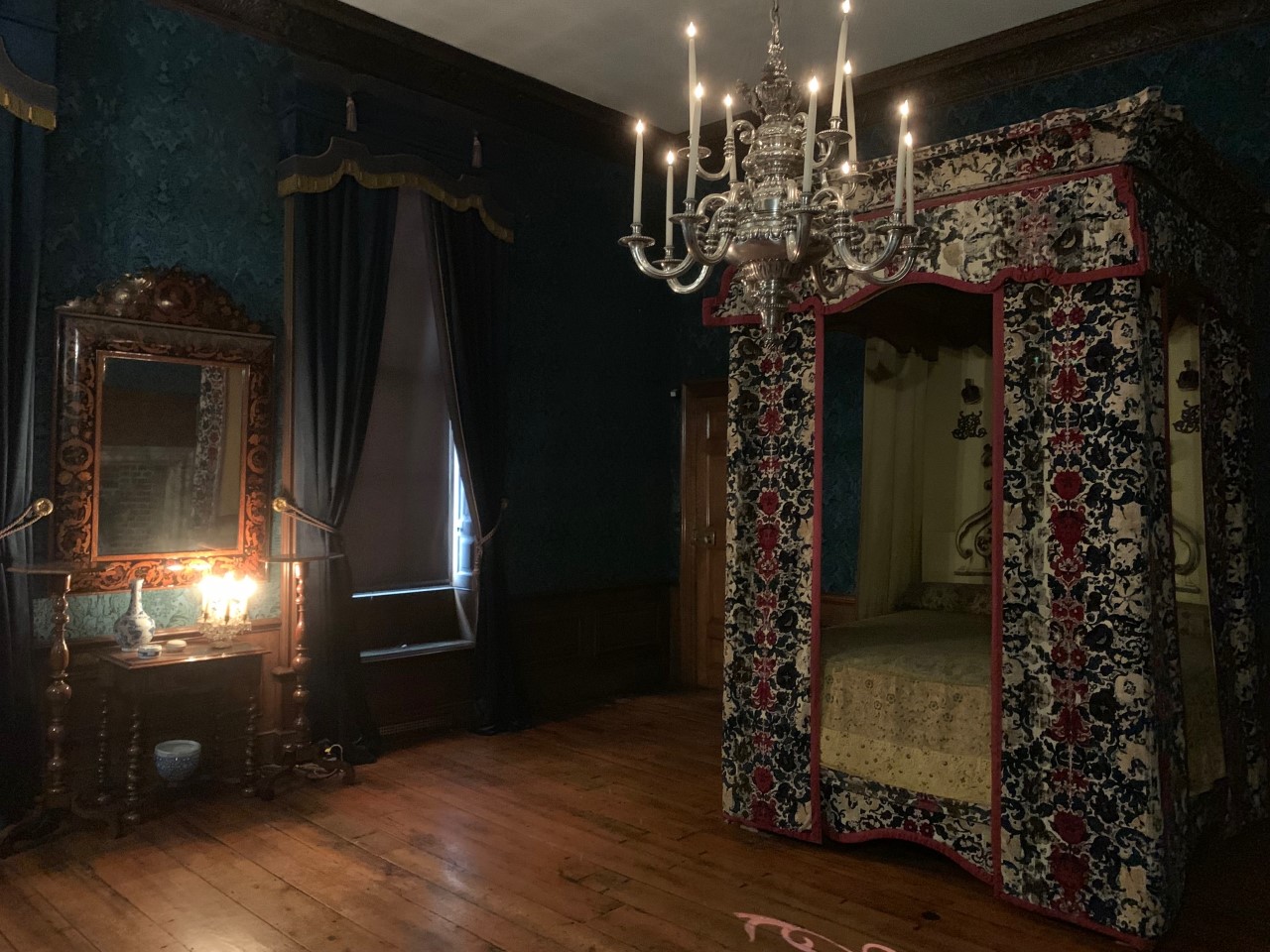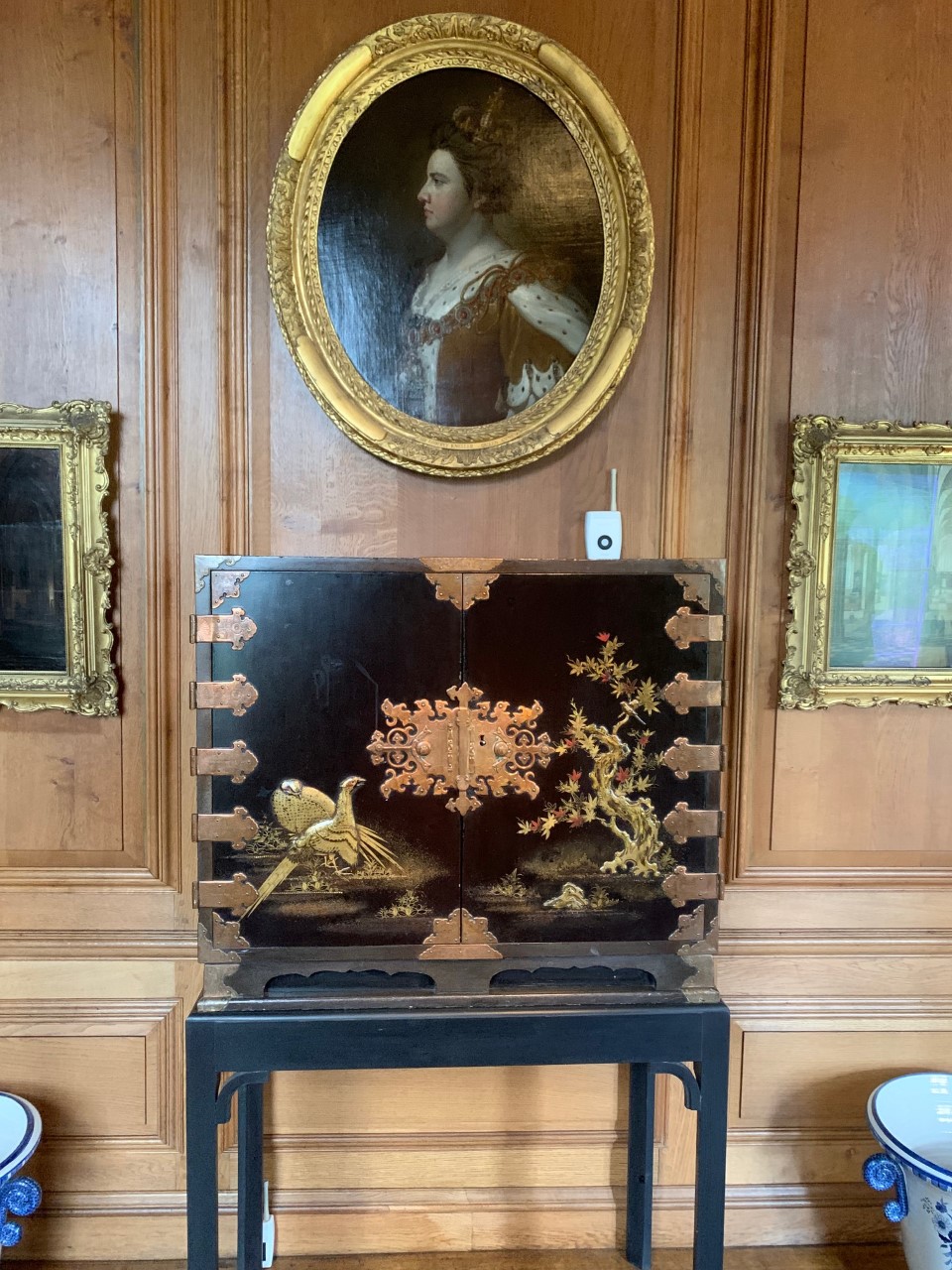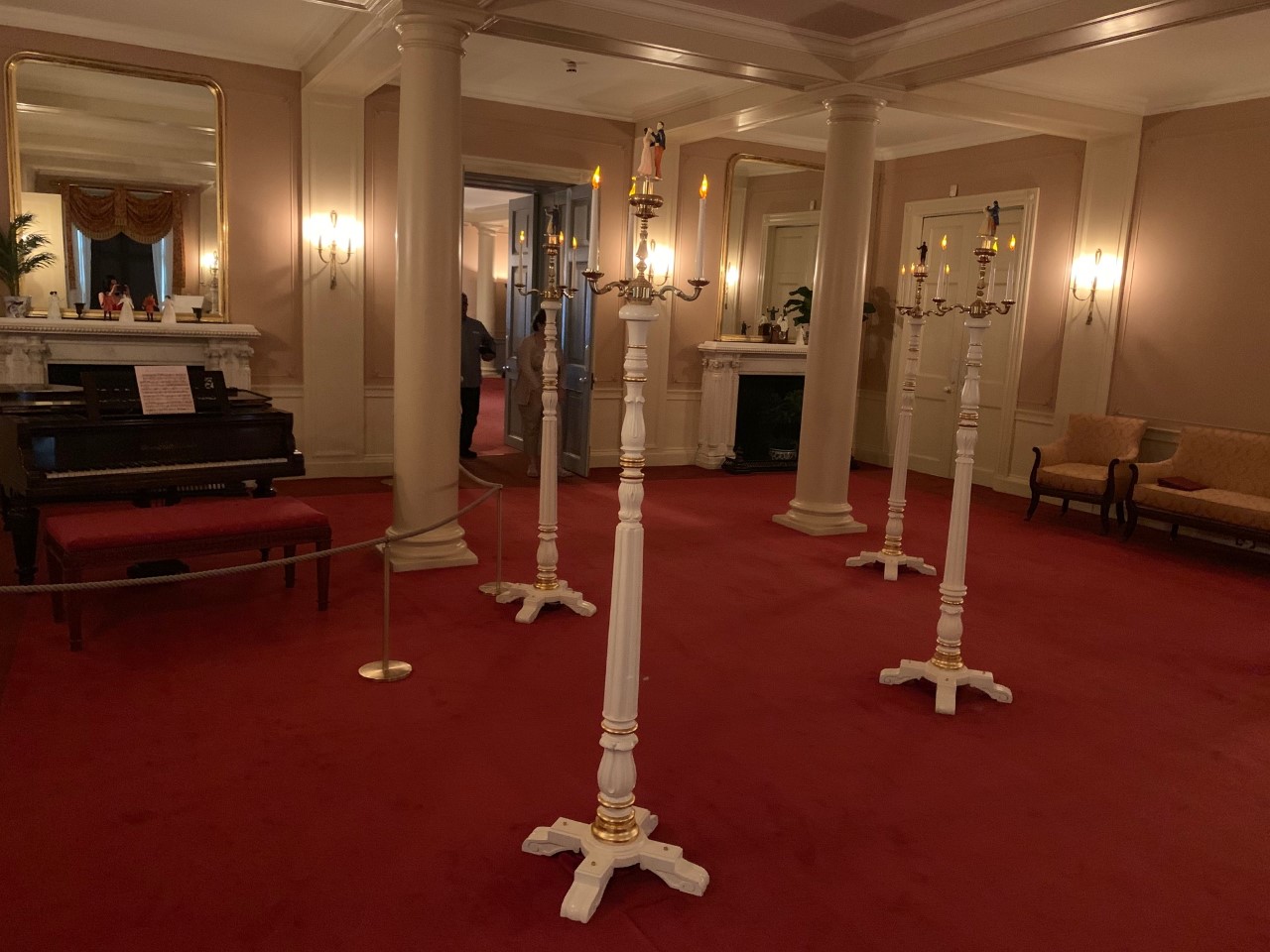 Next I got a taxi and headed over to the Diana Memorial Fountain, which is over a mile from the palace and paid my respects. It was also cute to see all of the kids and their parents wading around in the water.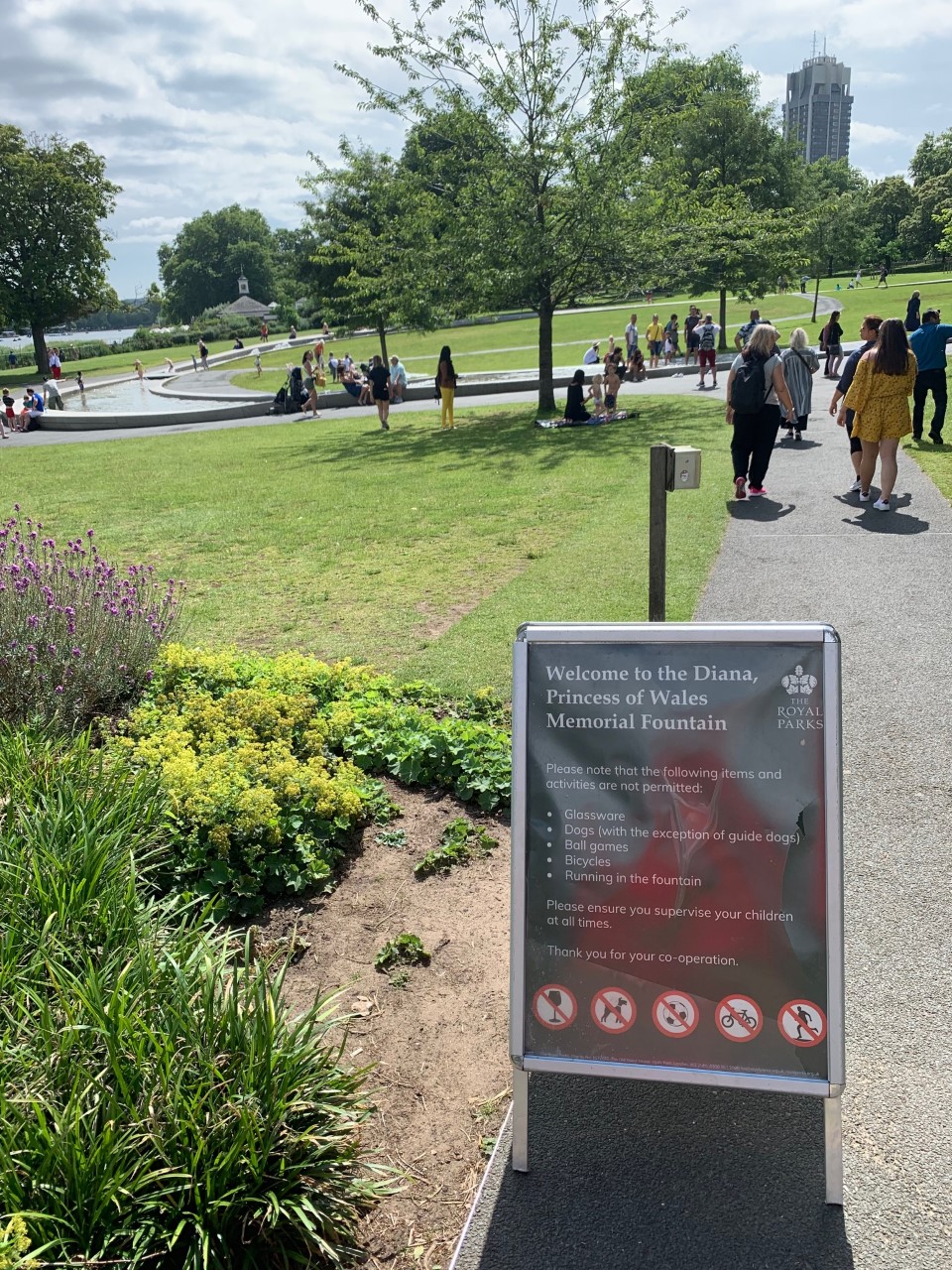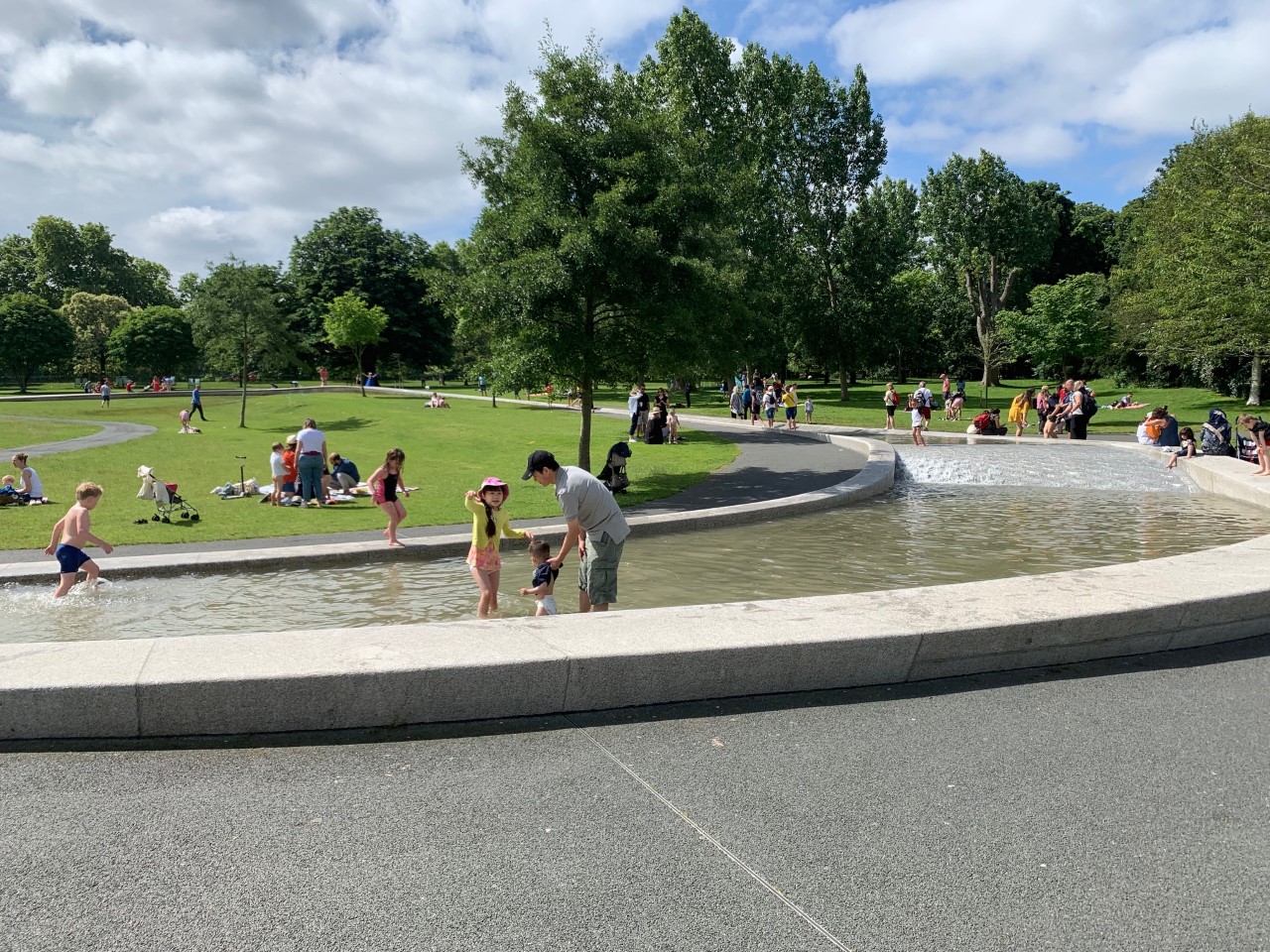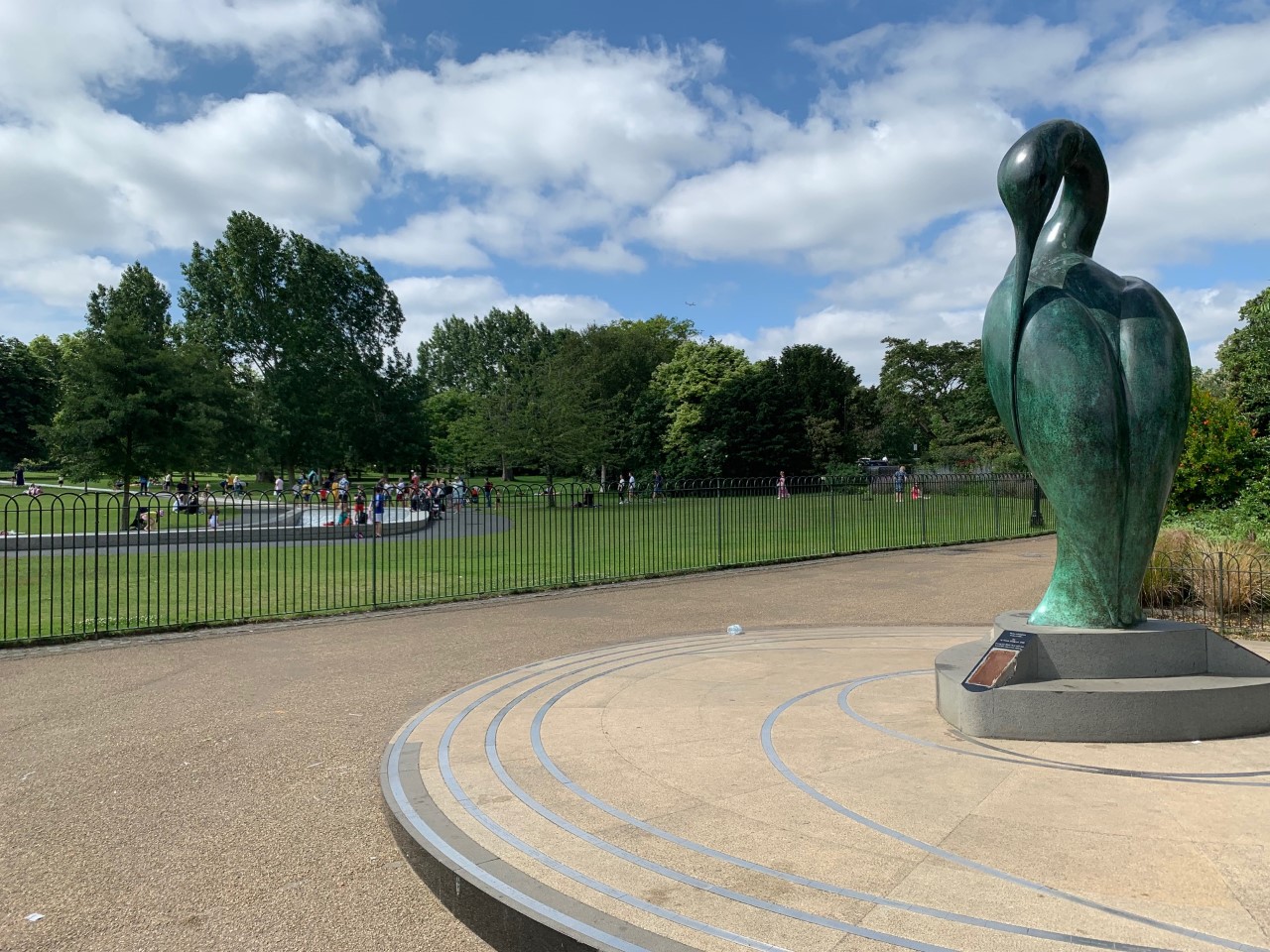 I then had my driver drop me off at The Jugged Hare in downtown London for something called a Sunday Roast ($37), which is equivalent to our version of Brunch in the states. I got the half chicken with sage stuffing, bread sauce, Yorkshire pudding, potatoes, veggies and gravy. I also had a popular British dessert called Sticky Toffee Pudding with caramel ice cream – mmm MMM! You definitely have to do a Sunday Roast and book in advance!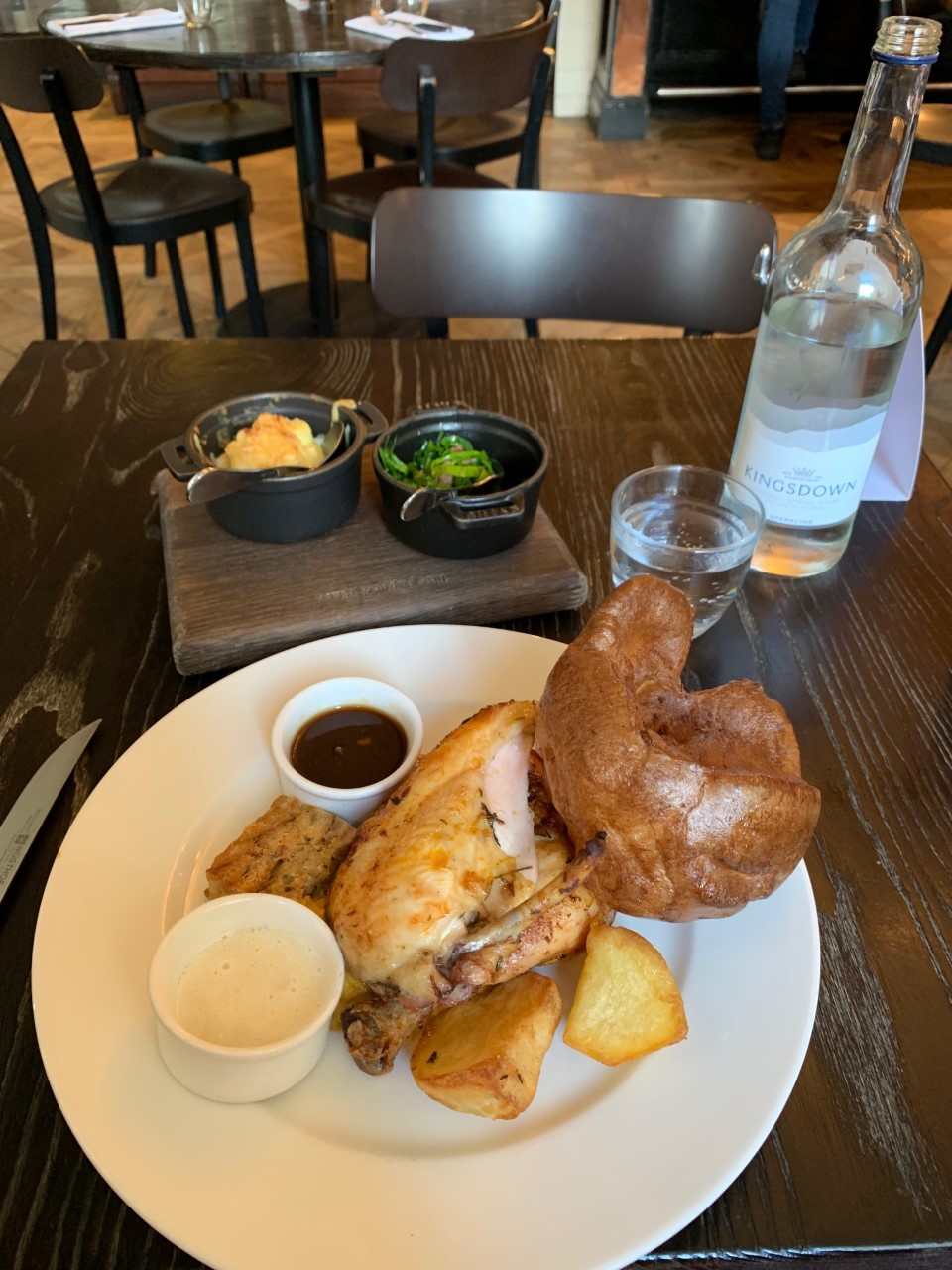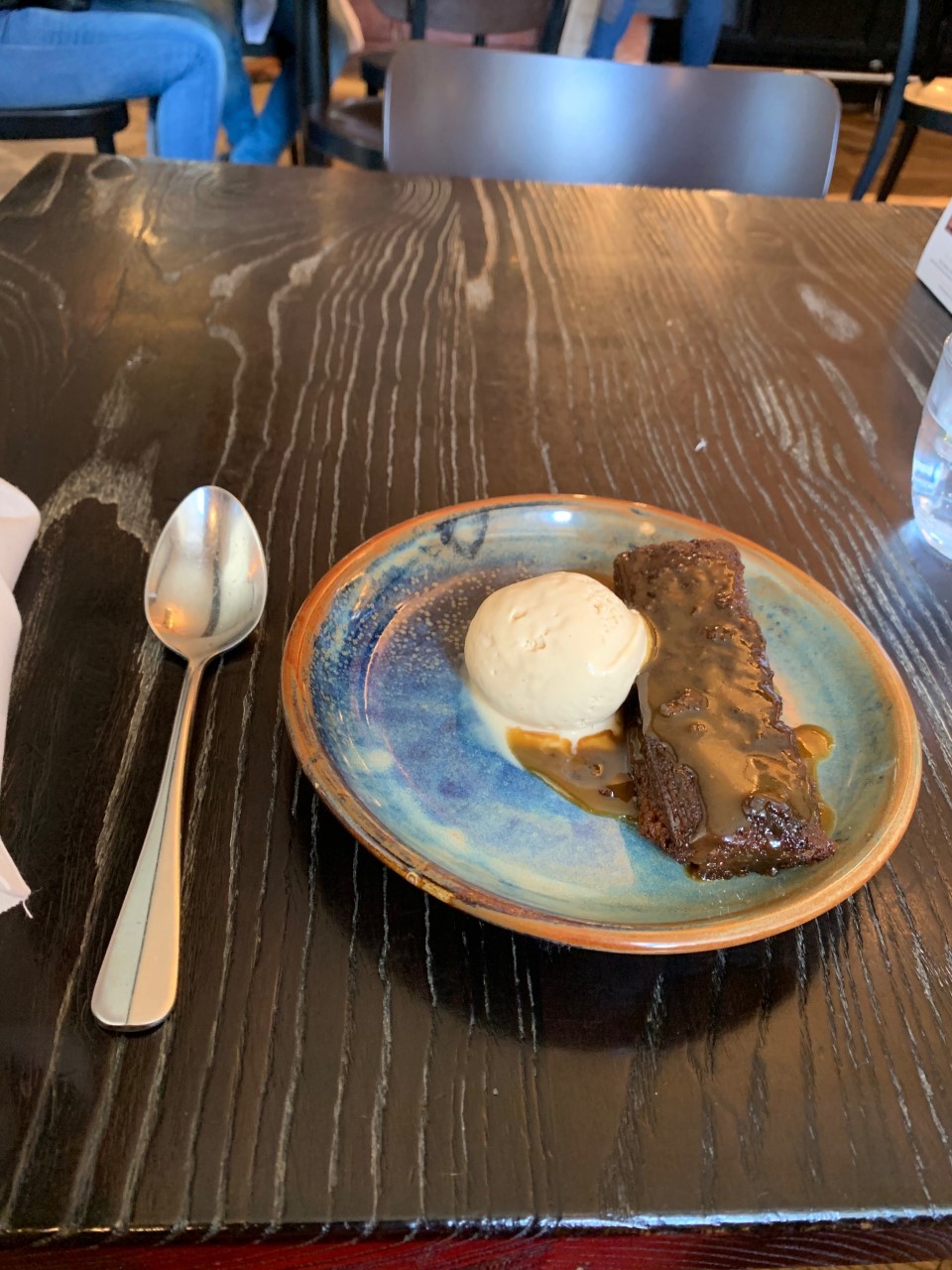 A short walk away was St. Paul's Cathedral, which has been around for more than 1,400 years and also where Prince Charles and Princess Diana got married in the 80s. The touring hours were shorter that weekend and they were also closed on Sunday, but I was able to get a sneak peak inside of the west end of the Cathedral due to Sunday services.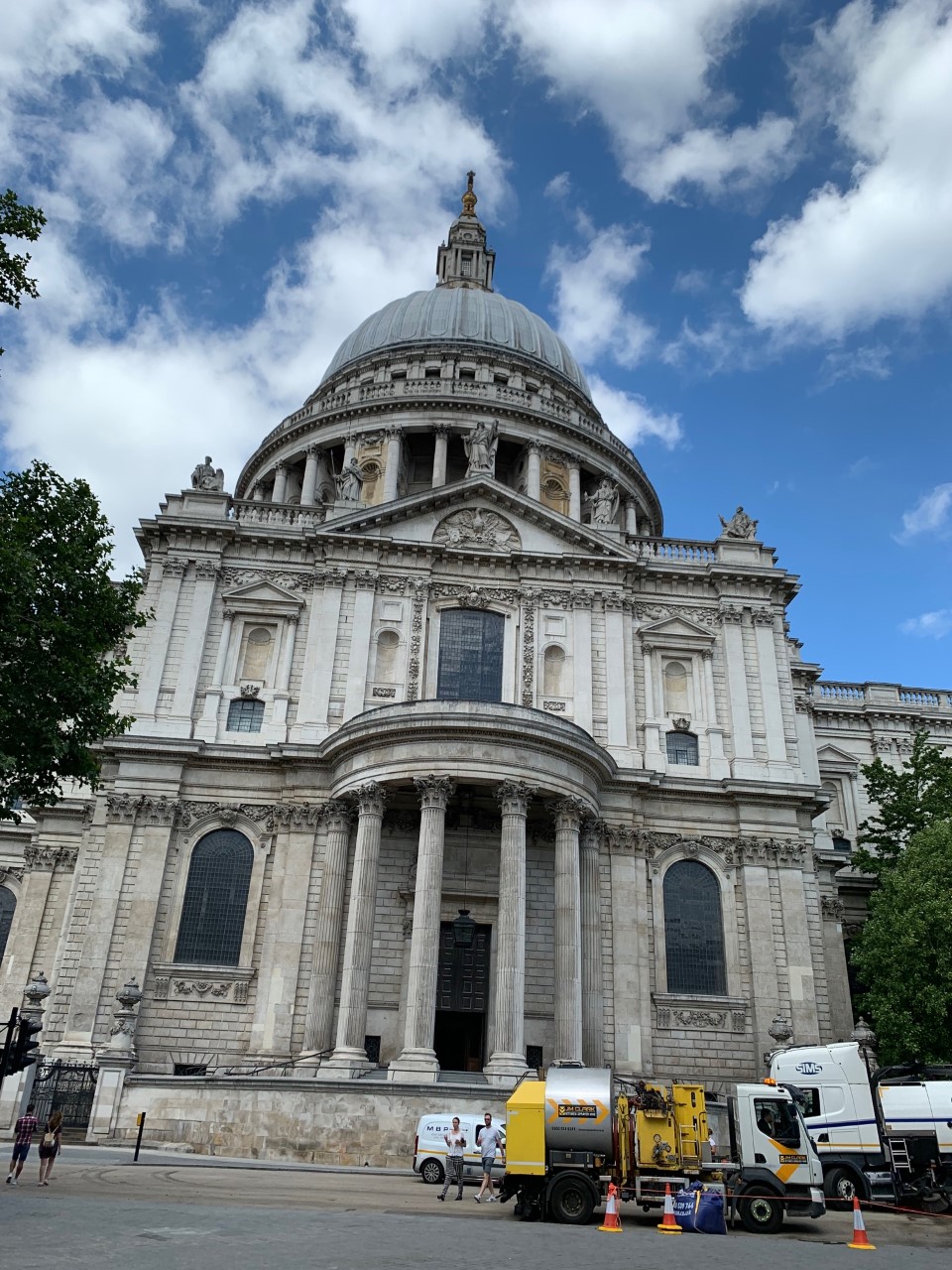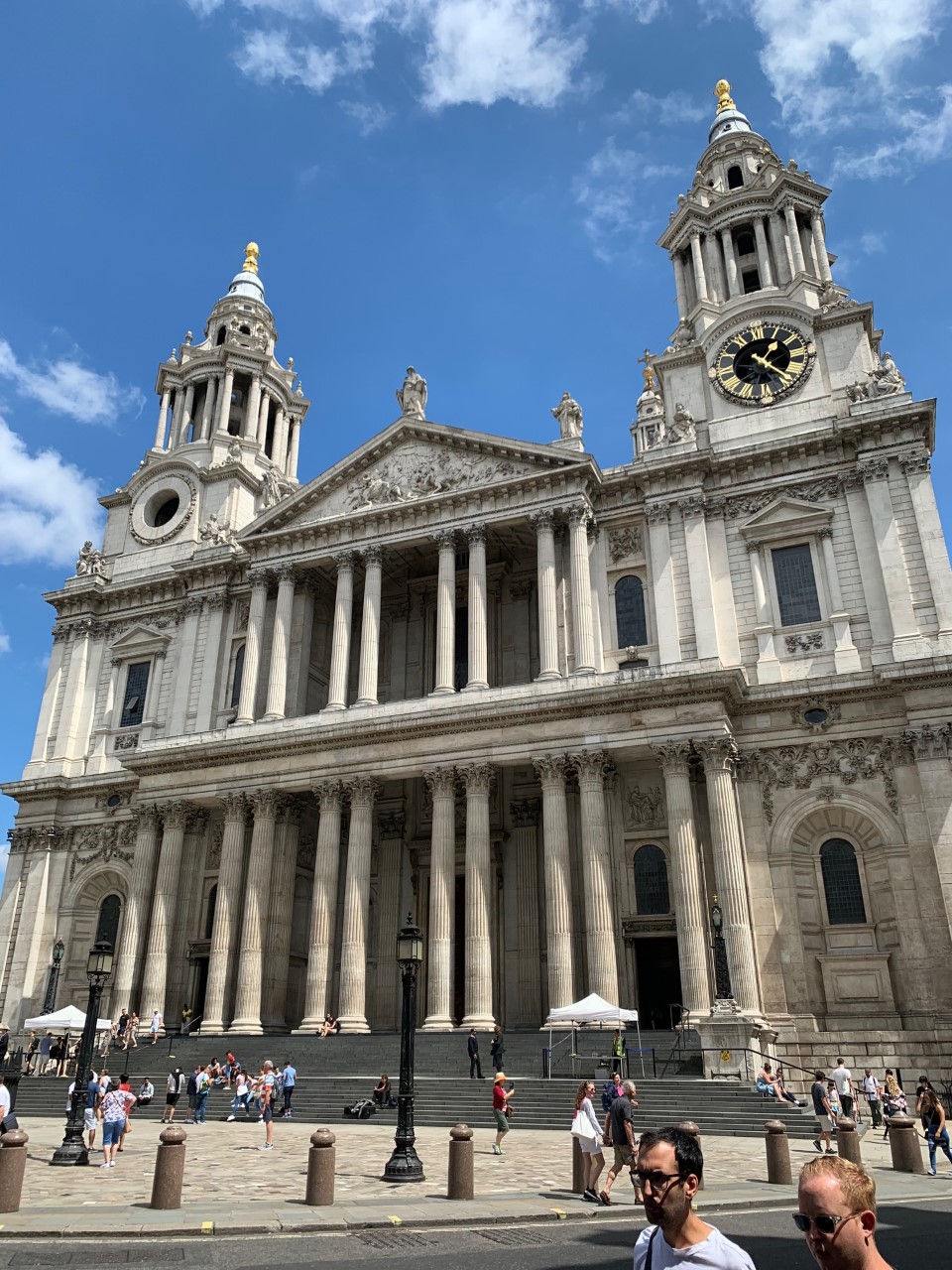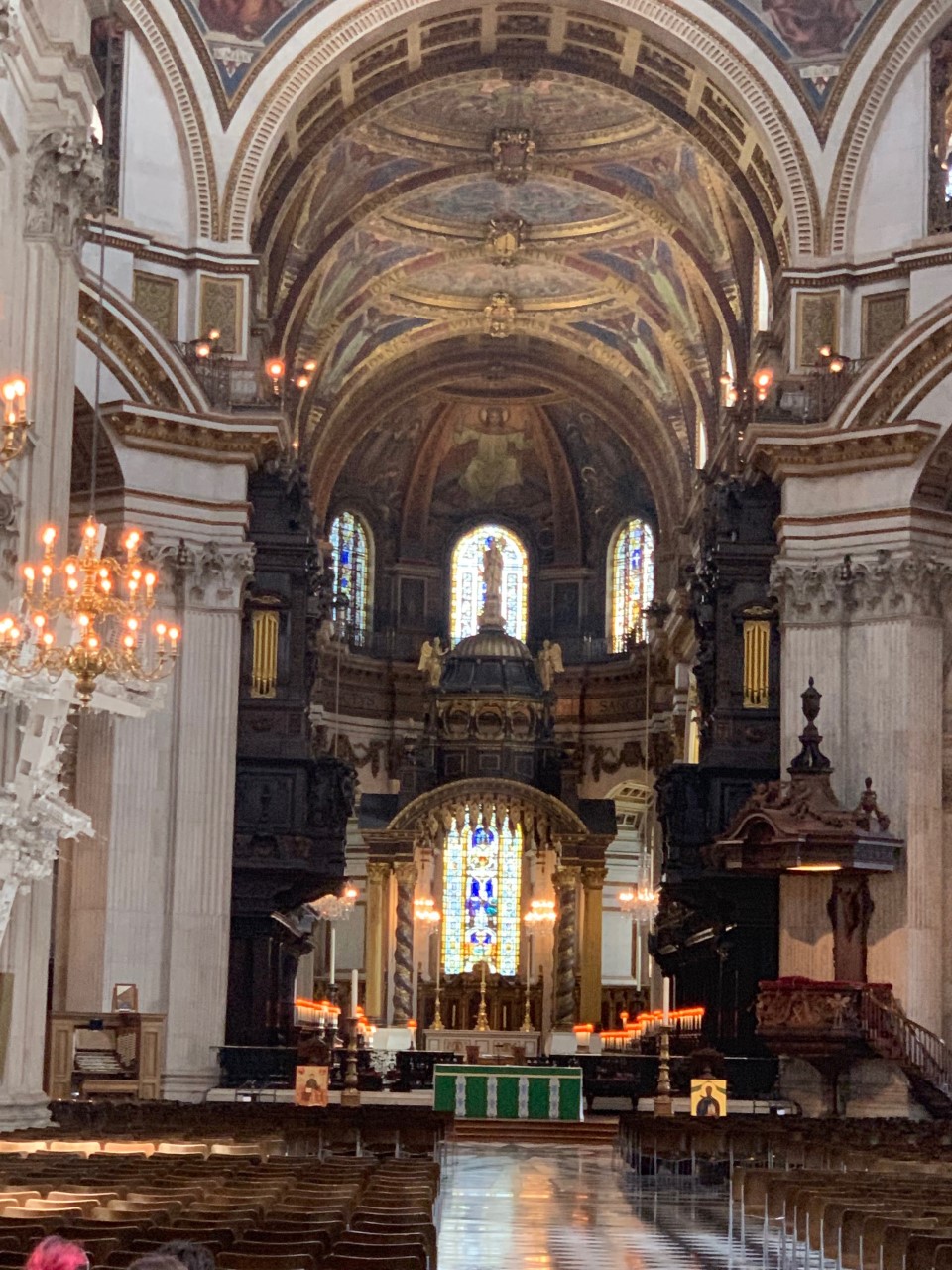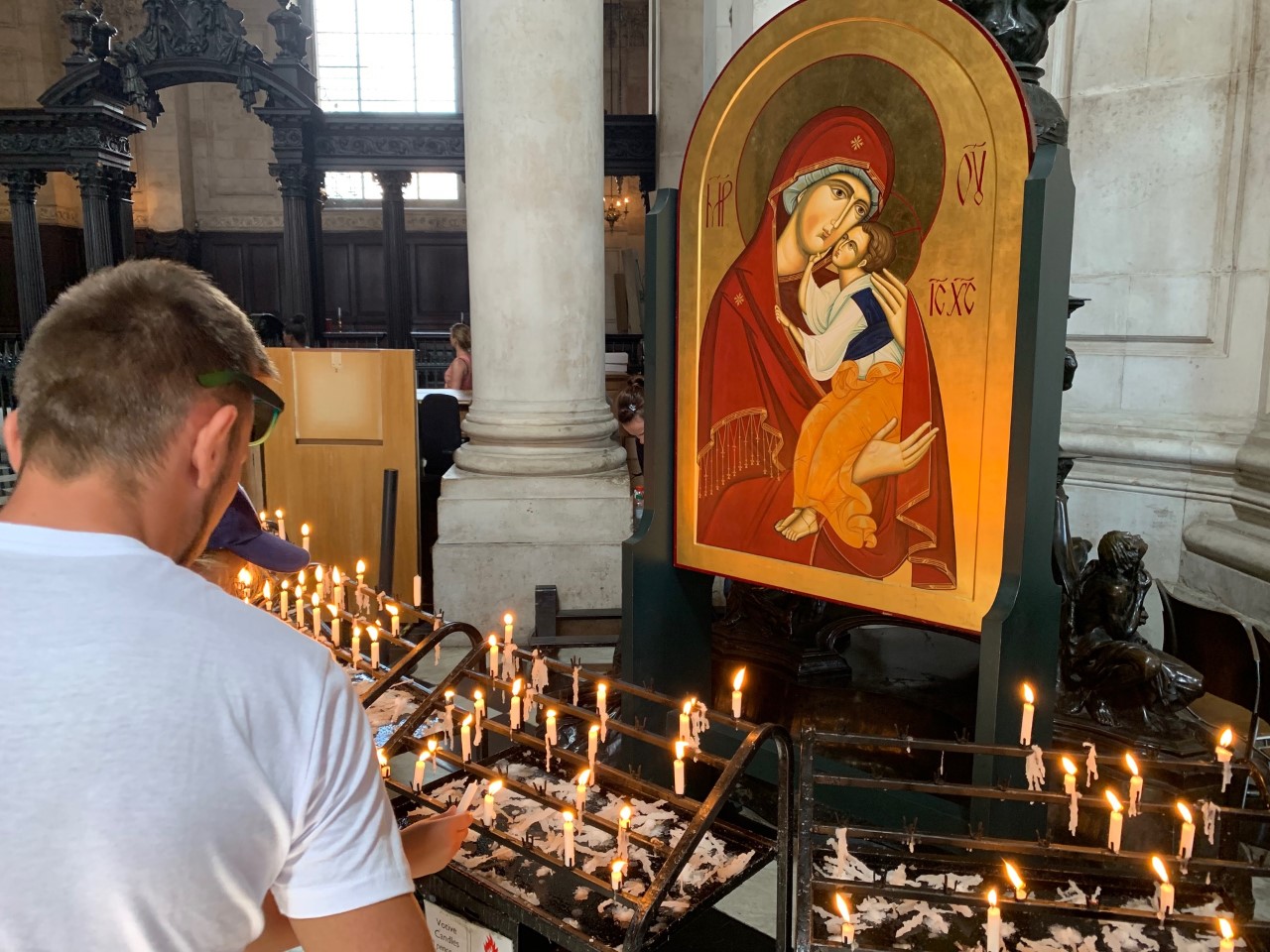 Next I walked across the popular Millennium Bridge, which is the only pedestrian friendly bridge in the whole city. I also took a photo of the popular Shard skyscraper. You actually can go to the top of the building and take in a view of the whole city, but I decided against it since I had done the Eye of London the day before.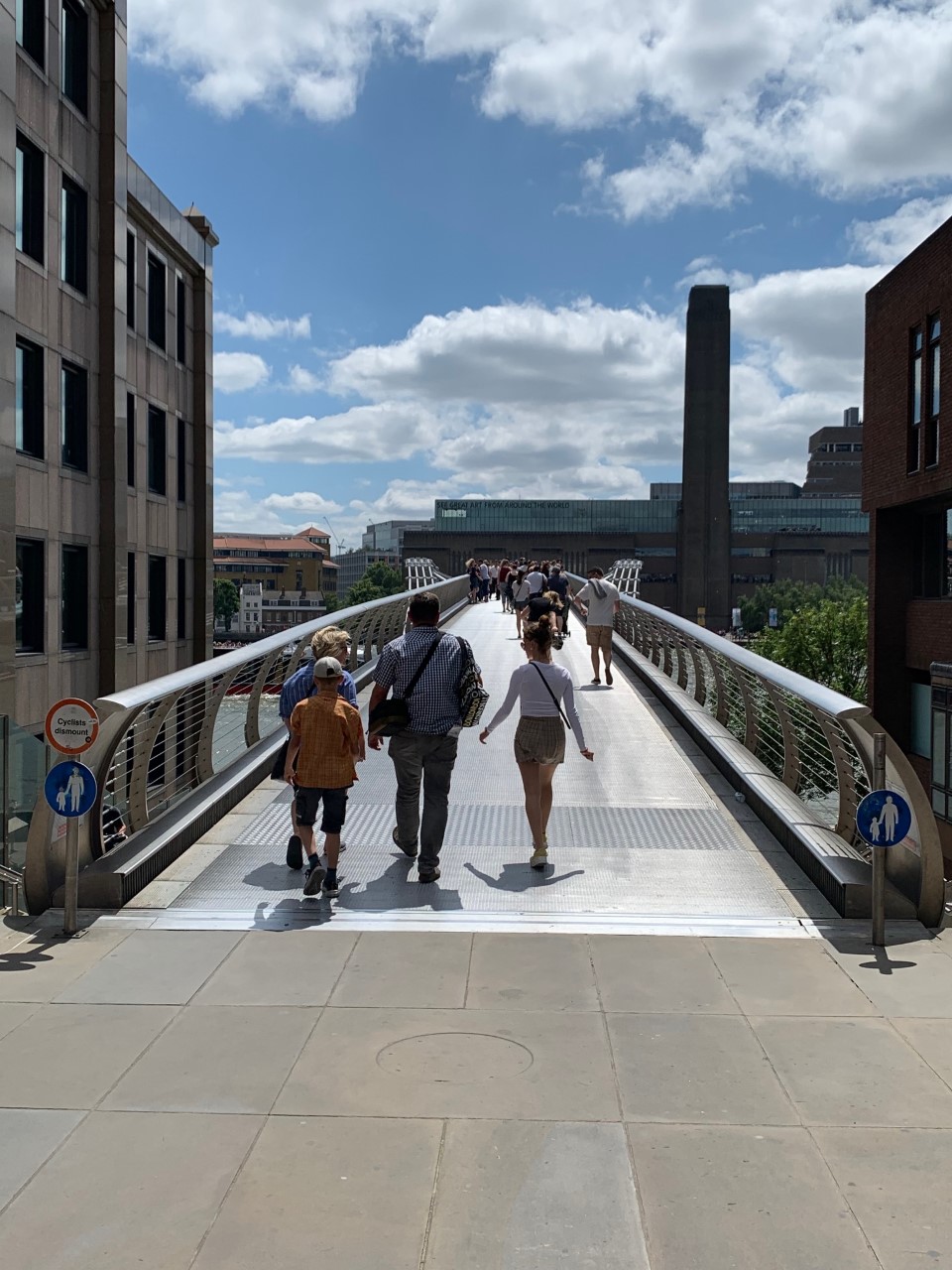 I made my way along the River Thames walk and came across the remaining ruins of Winchester Palace, which was destroyed by fire in 1814.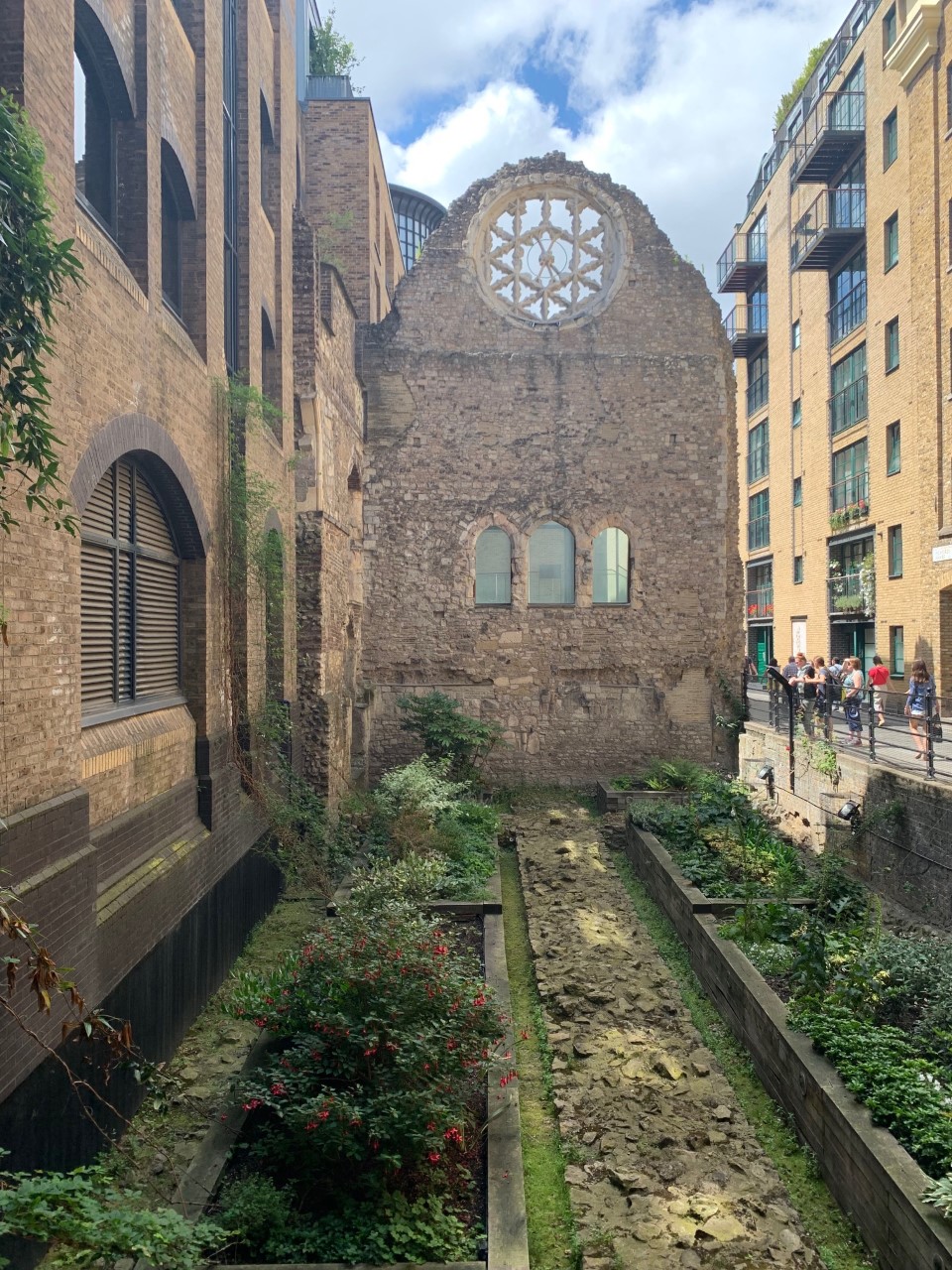 As I walked further, I took a photo with the London Bridge statue before making my way to the iconic Tower Bridge, which was built over 120 years ago. You can also go inside the towers, but the line was so long that I kept on walking towards the Tower of London for a tour ($30.78).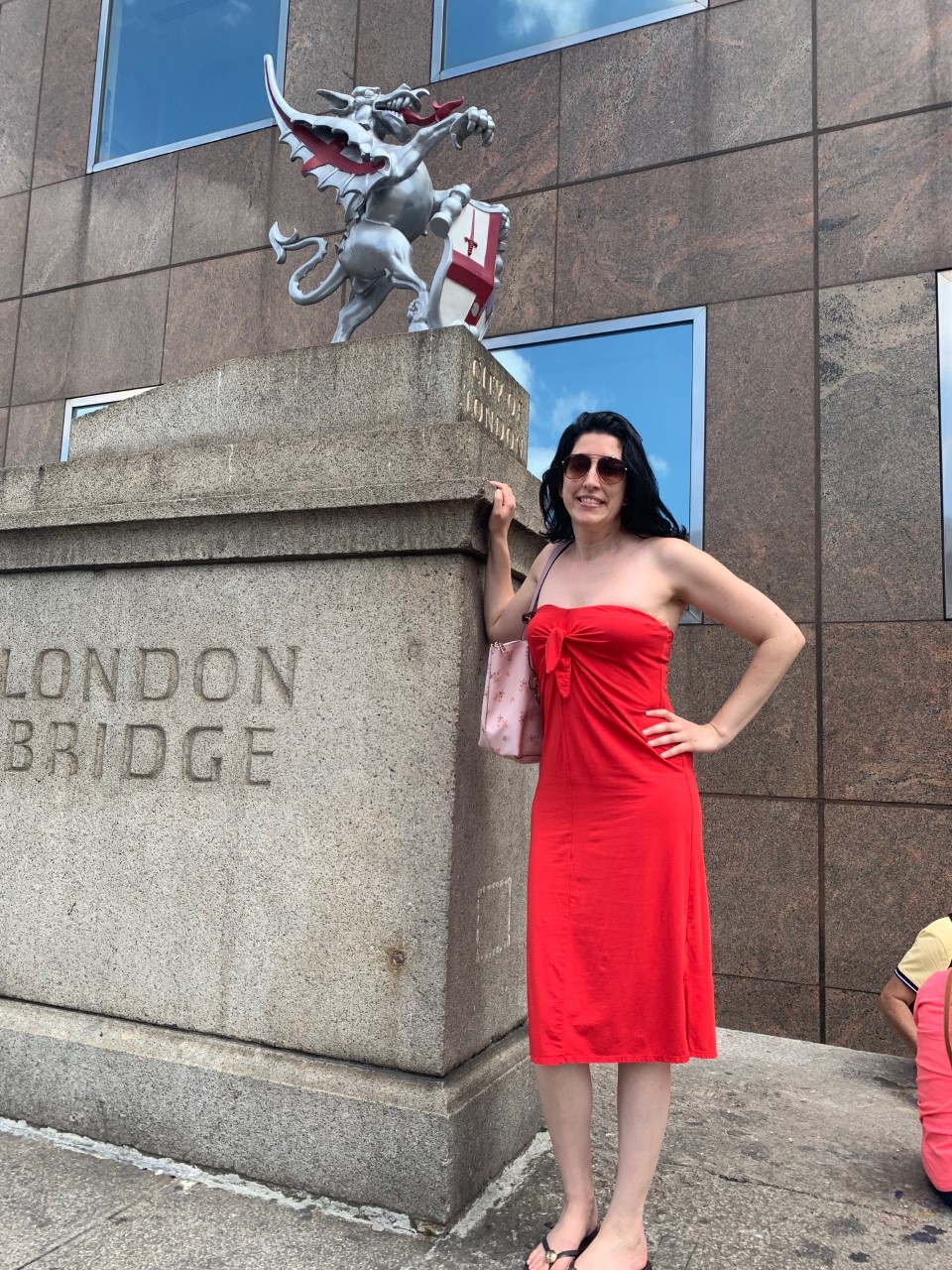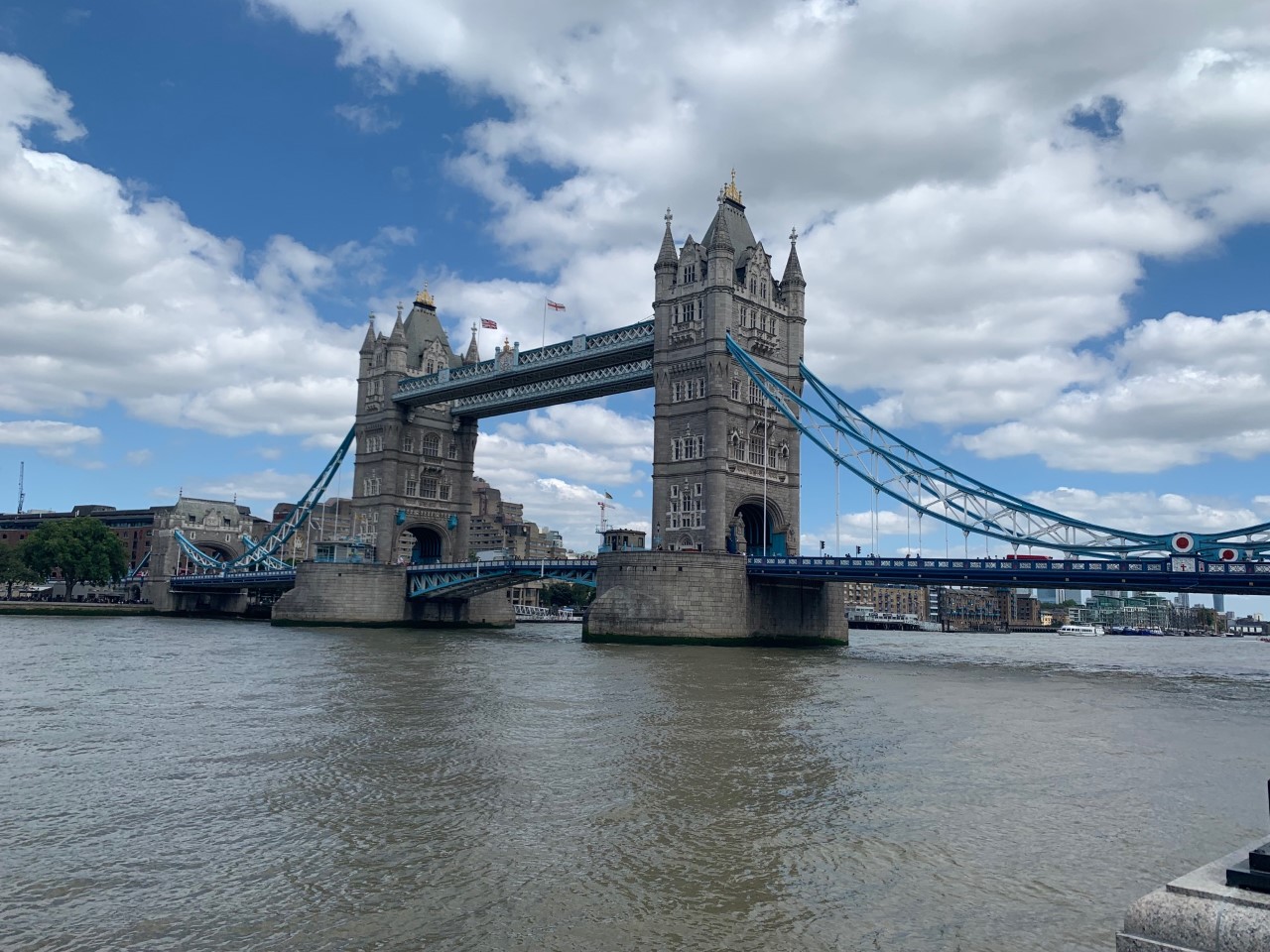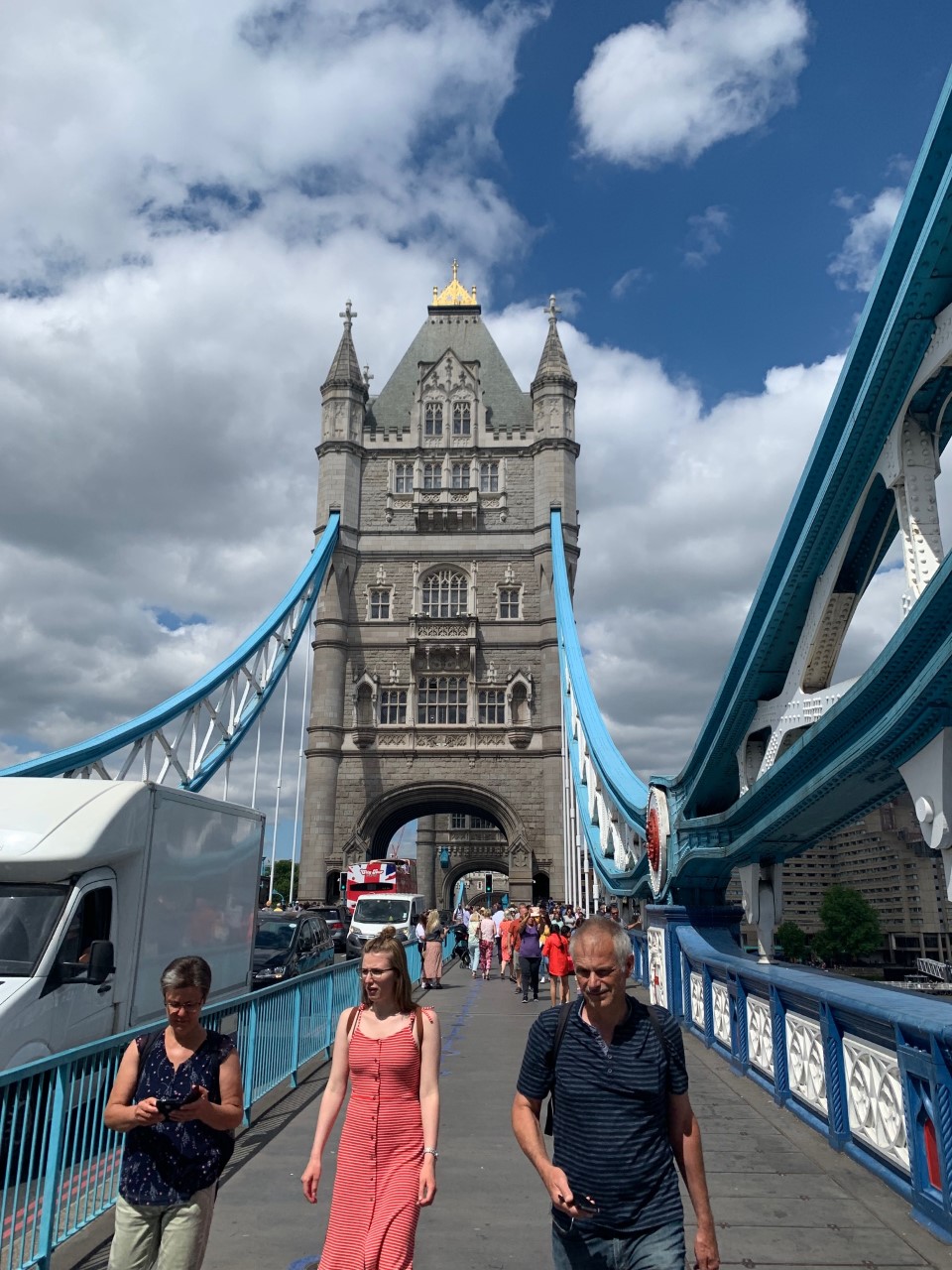 The Tower of London has been a fortress, prison and palace for the past 1,000 years and also holds the Crown Jewels for many past rulers. Guess who got in trouble for taking photos inside the tour? Me! So I don't have any photos of the crowns, but I snapped other photos prior to being yelled at.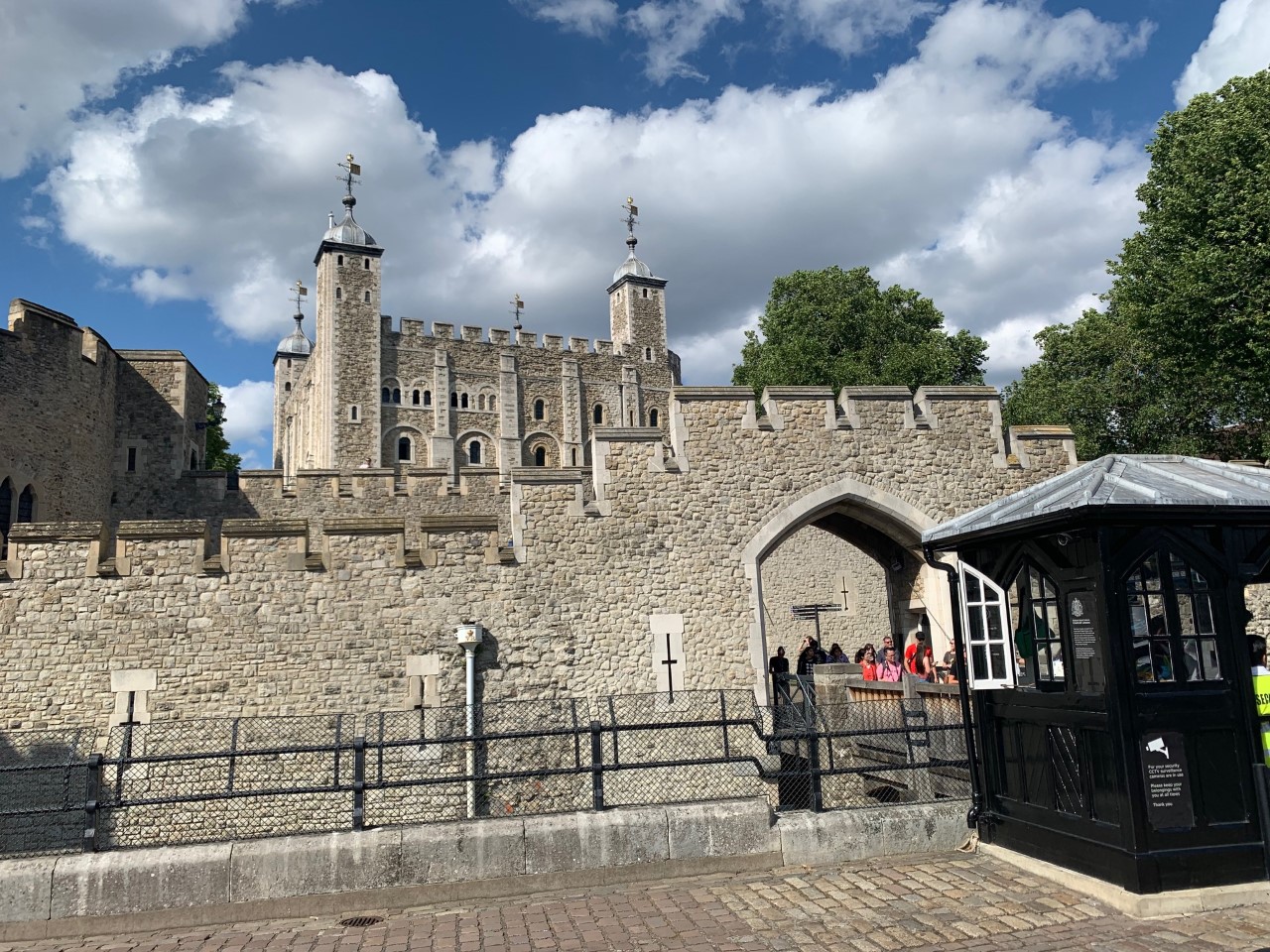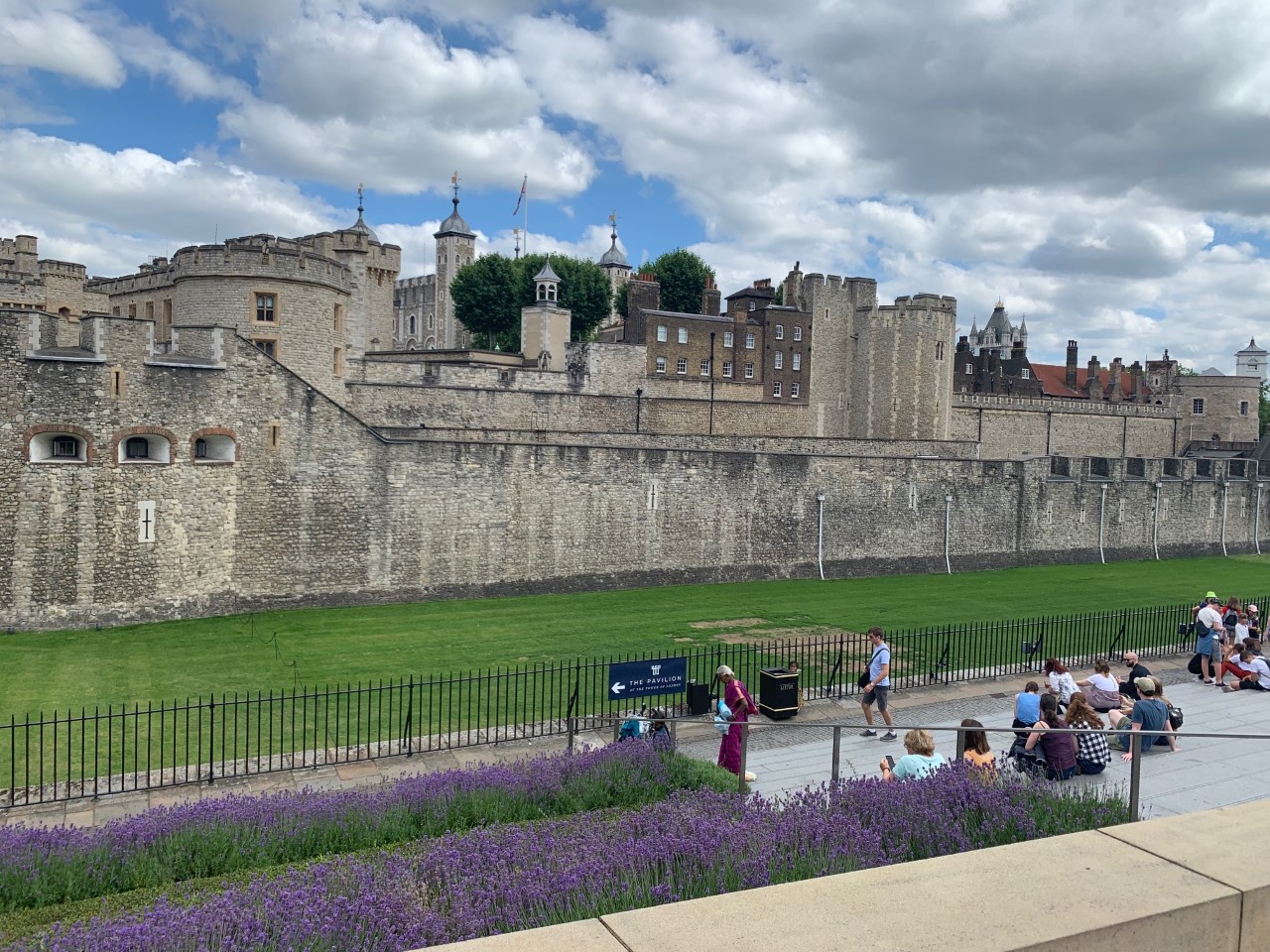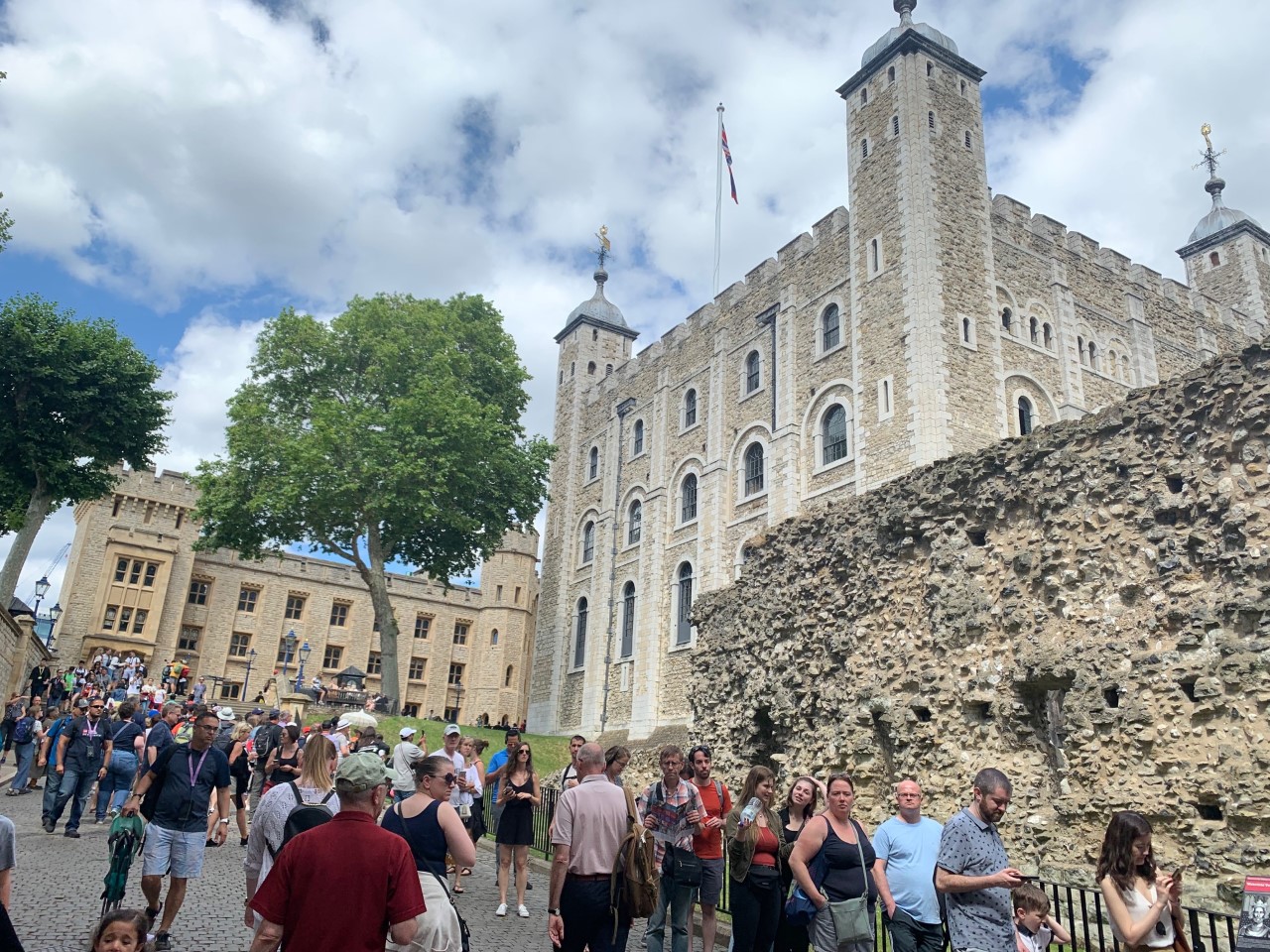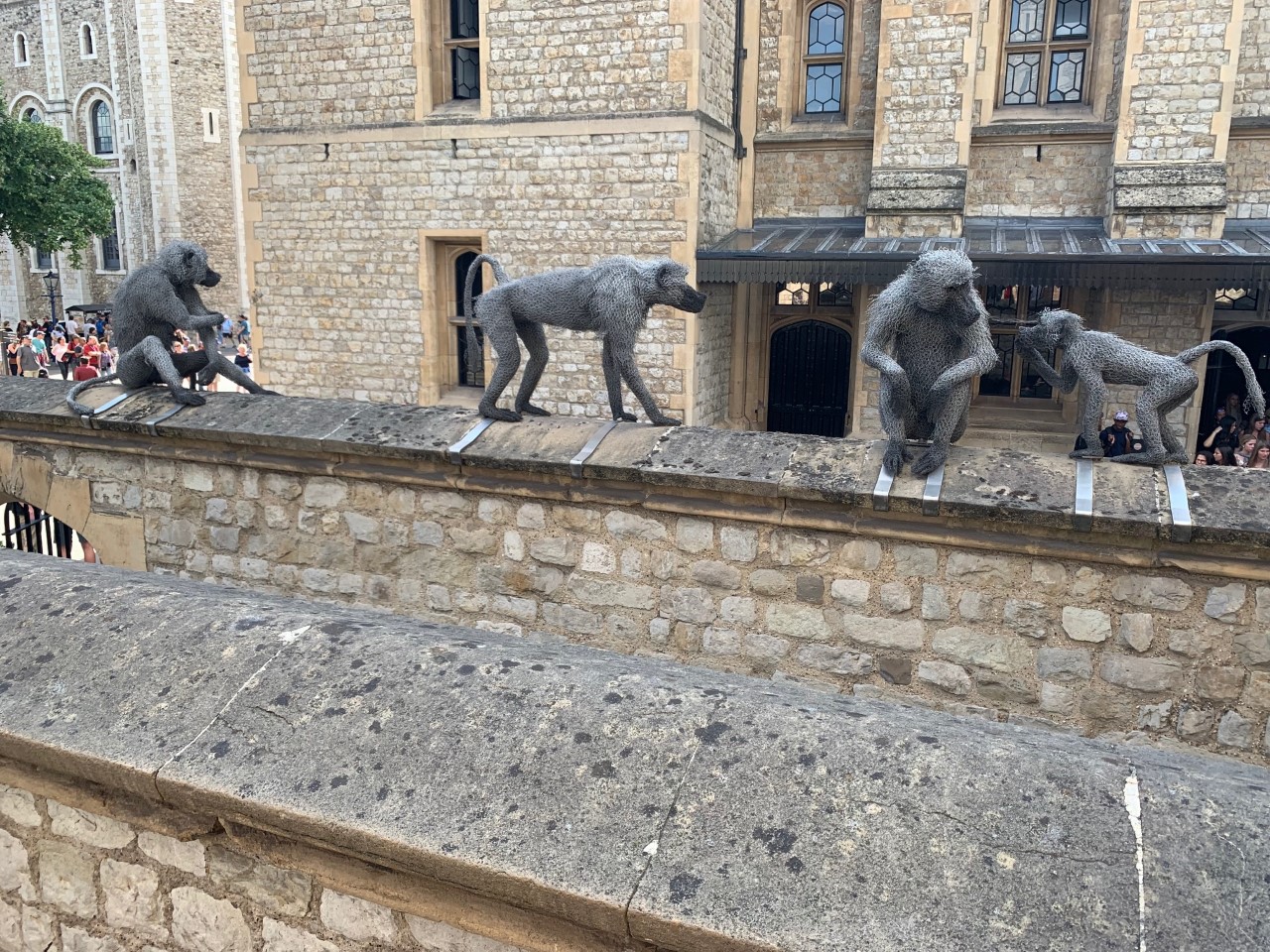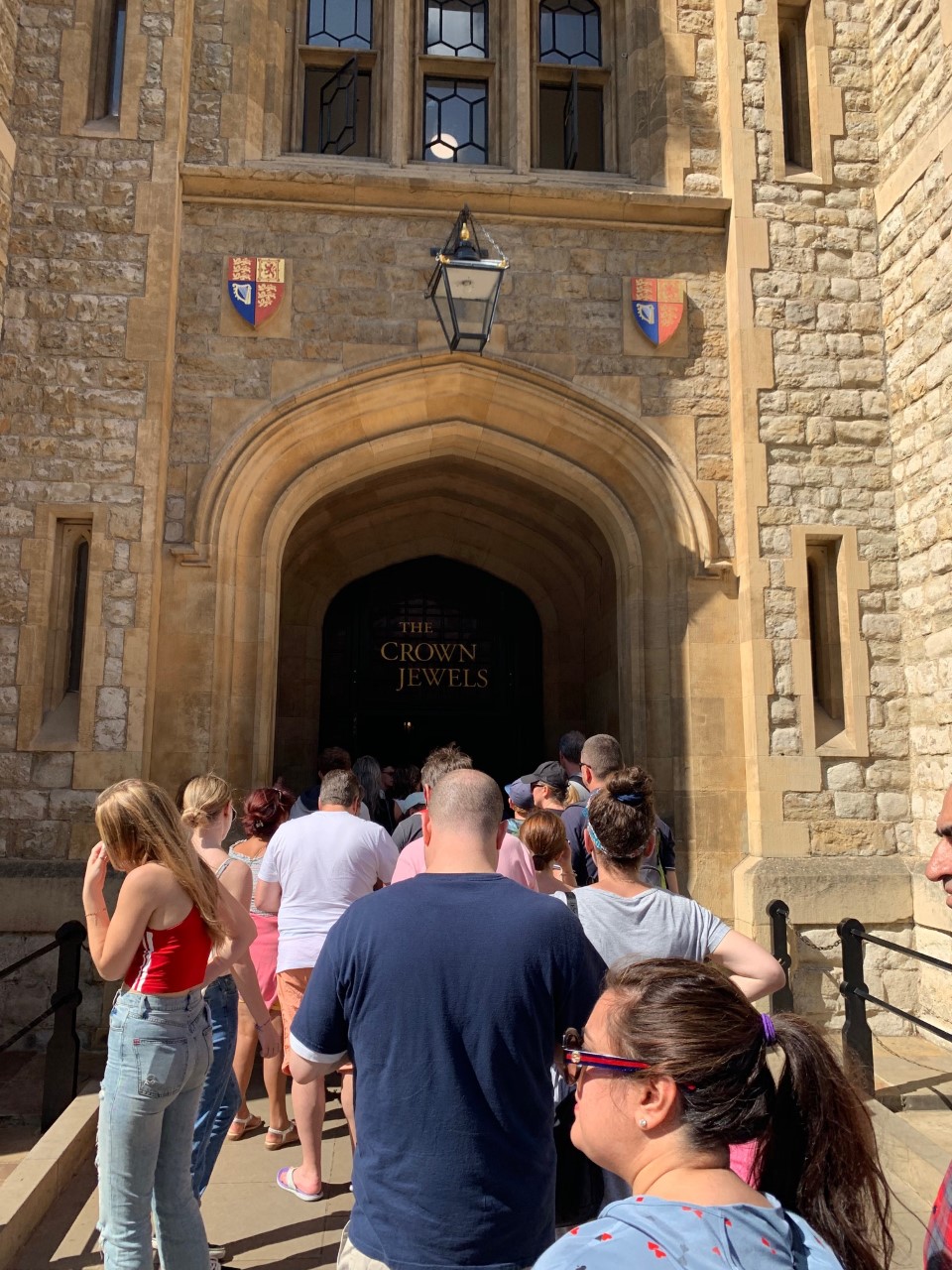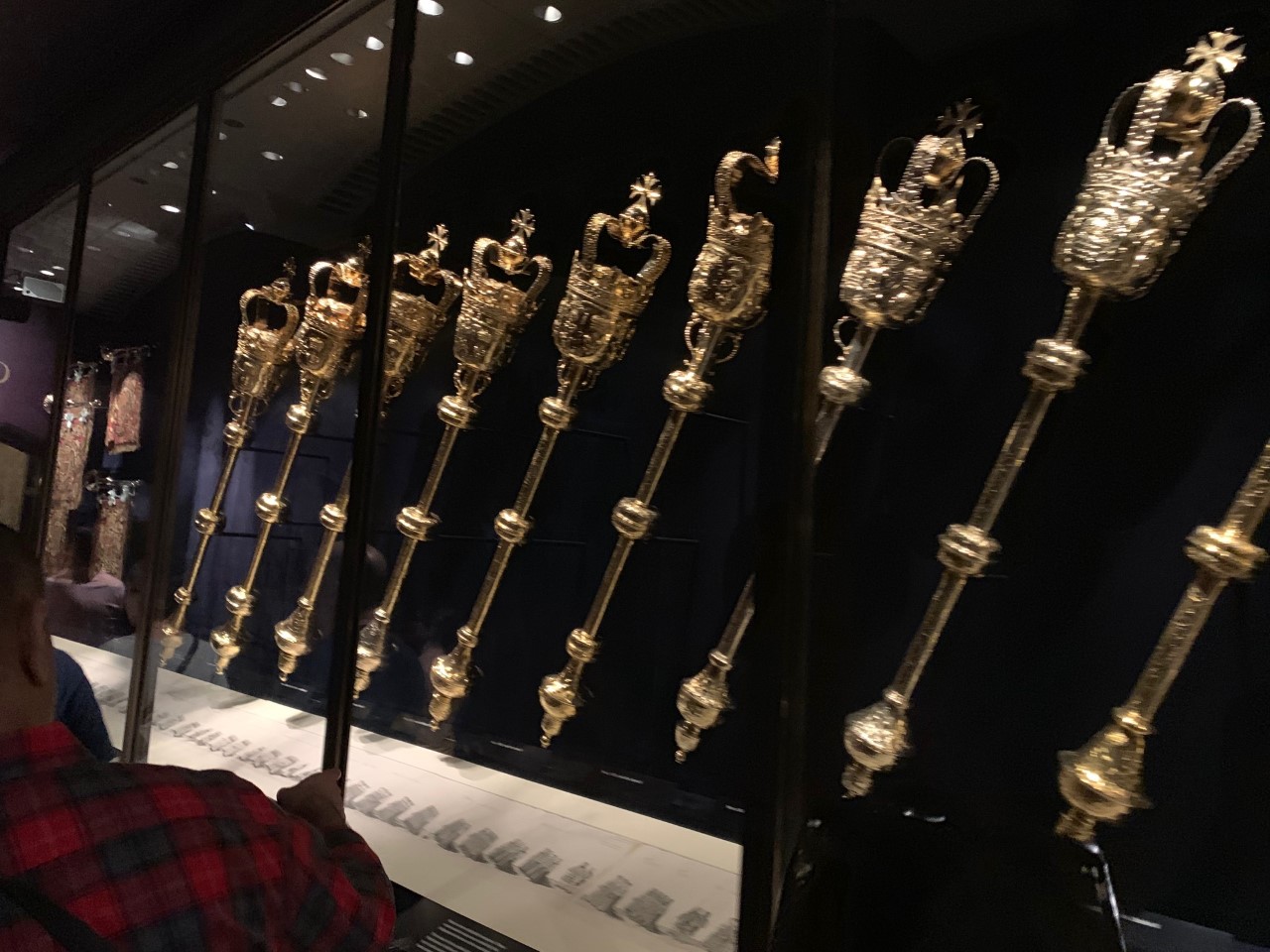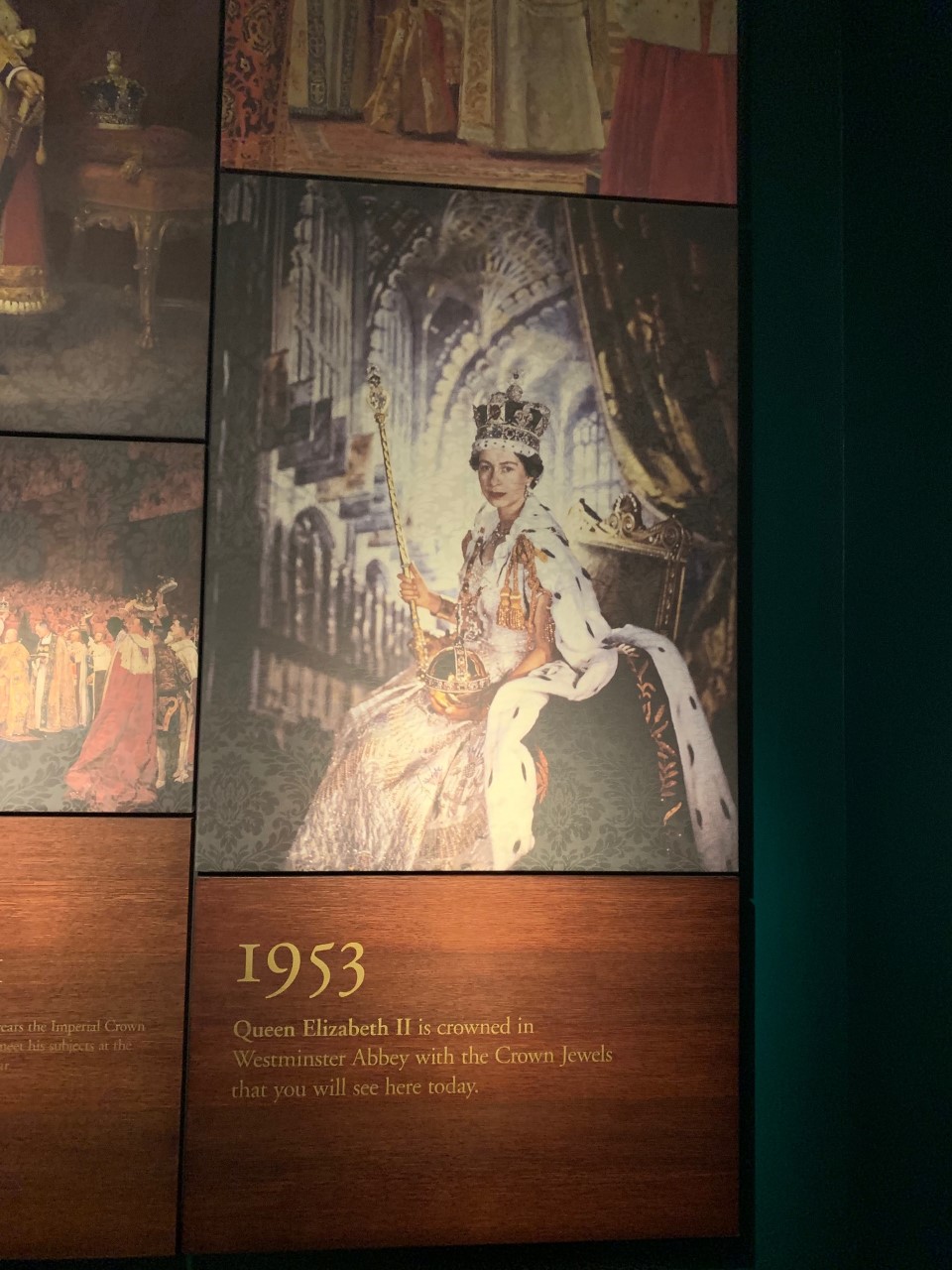 I also viewed the torture chamber prior to me leaving for the day. You can also view my Instagram page of the royal guards marching back and forth.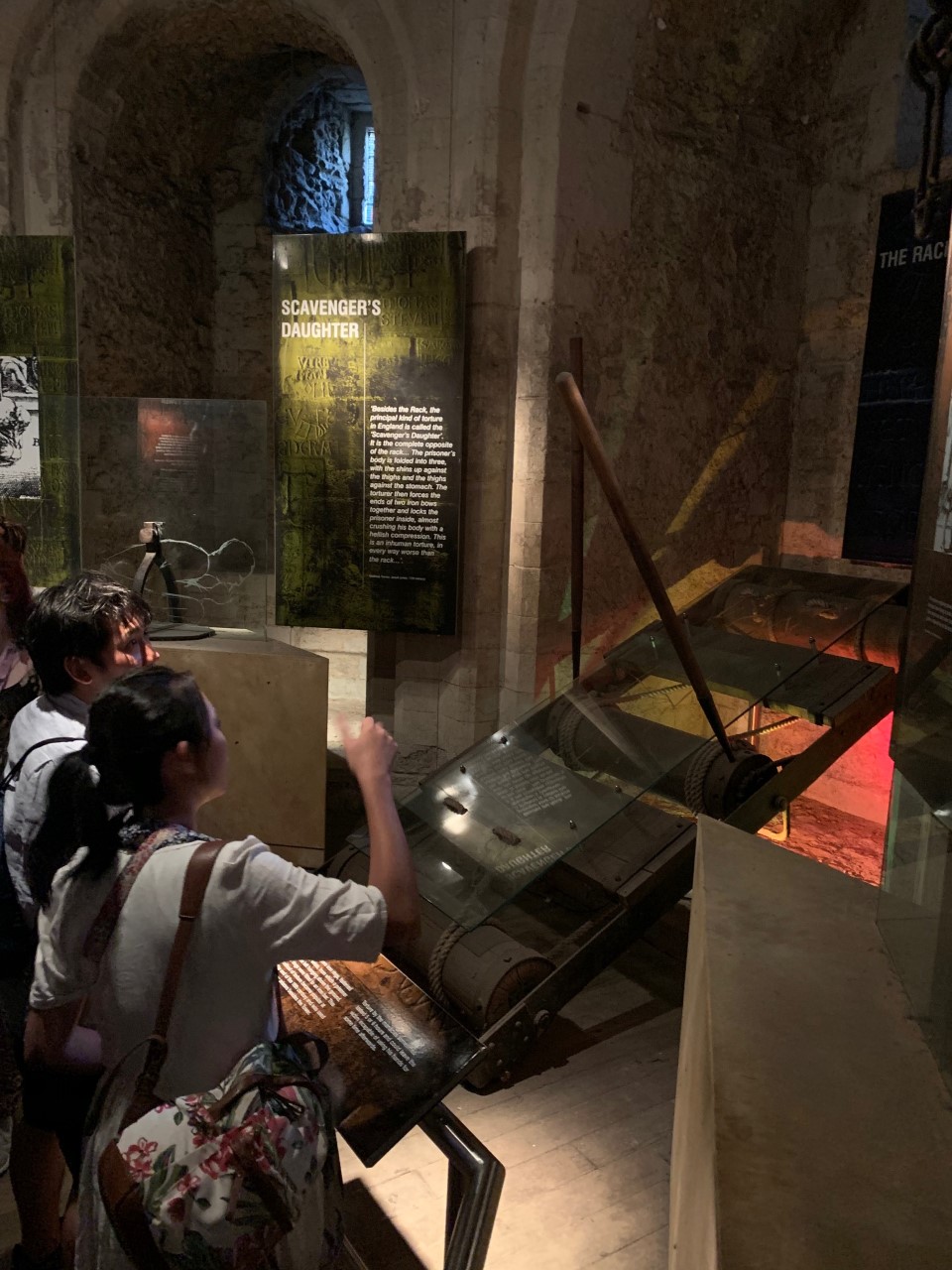 I did not have dinner that night due to the Sunday Roast still keeping me full and I had to get prepared for a long train ride the next day.
Day 5 – Monday, July 1
This was a day where I did something very special, I took a Virgin Train to Liverpool because I wanted to go on the Cavern Club's Magical Mystery Tour ($24.98) of famous Beatles locations. Liverpool is the birthplace of The Beatles.
But first, a stop at Bloomsbury Coffee House in London for a vanilla latte.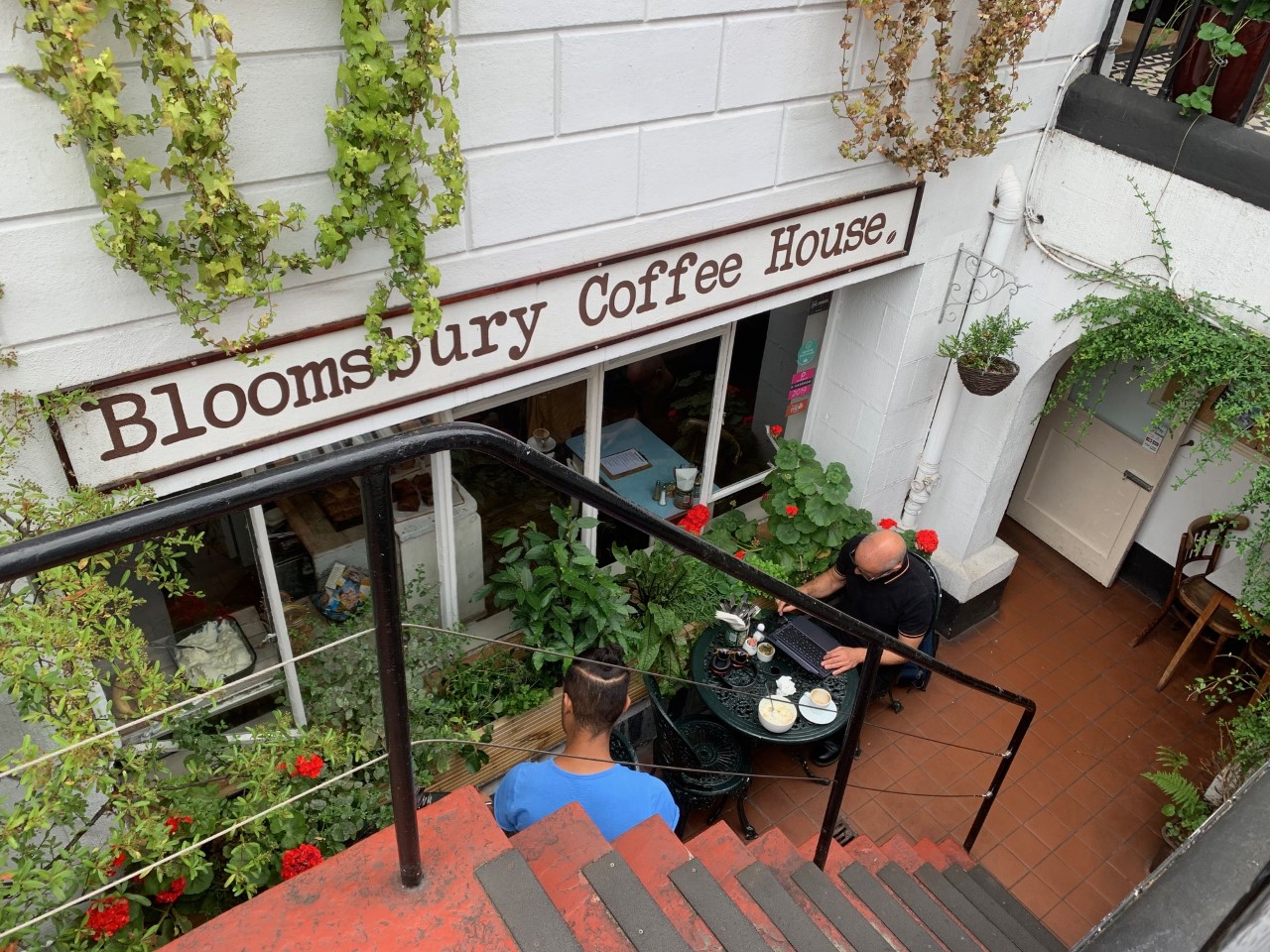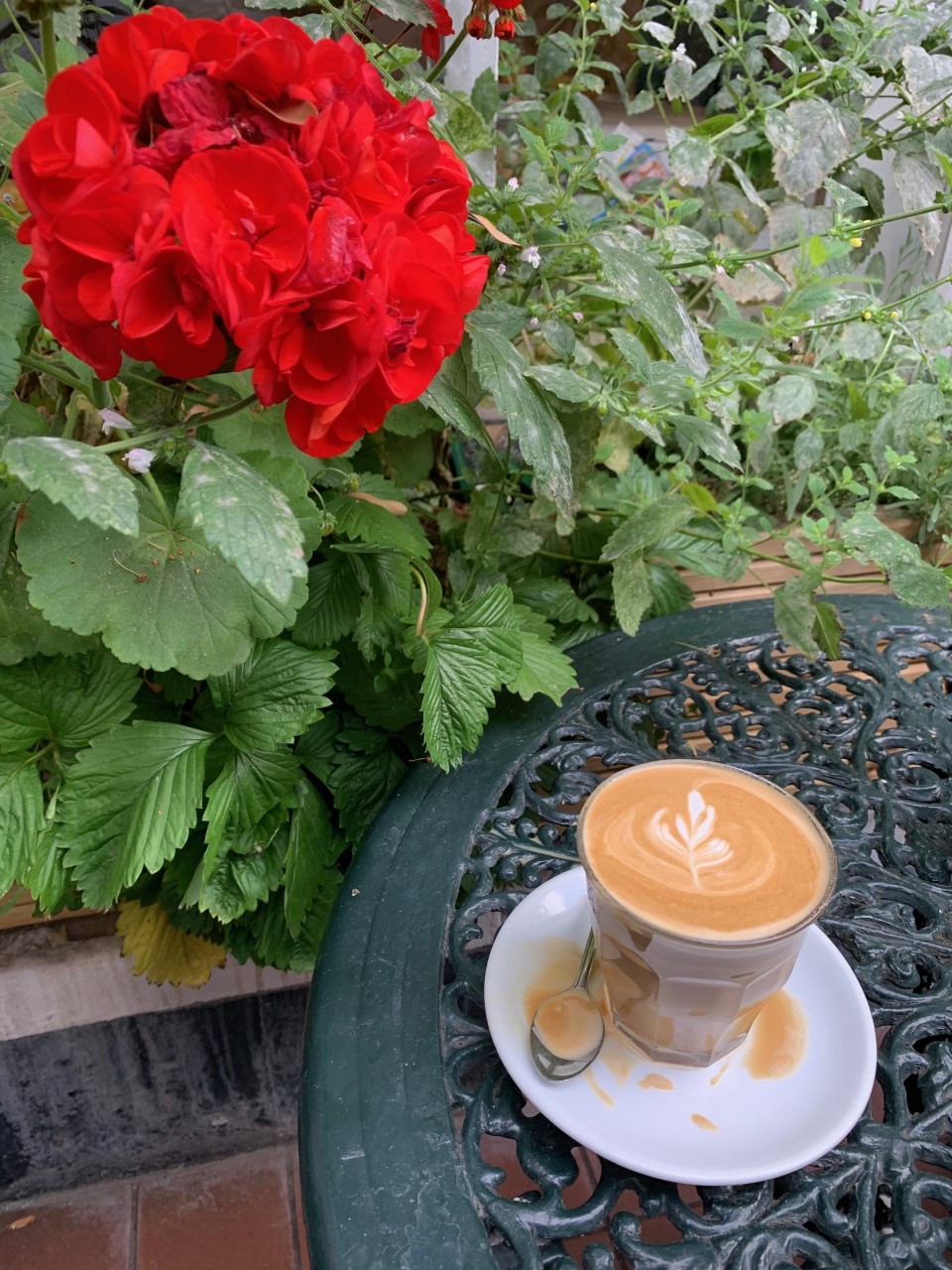 The train ride from London to Liverpool was about 2 hours and 15 minutes. I got to see a lot of the English countryside and just relax. I even took a nap!
Once I got to the Anchor Dock, which is a short walk from the station, I bought myself a couple magnets as souvenirs for me and a friend who is a die hard Beatles fan. On the tour bus, the guide was very knowledgable and even played so Beatles hits in between stops. The photos I have are of ones where the bus wasn't constantly moving. First stop: Penny Lane.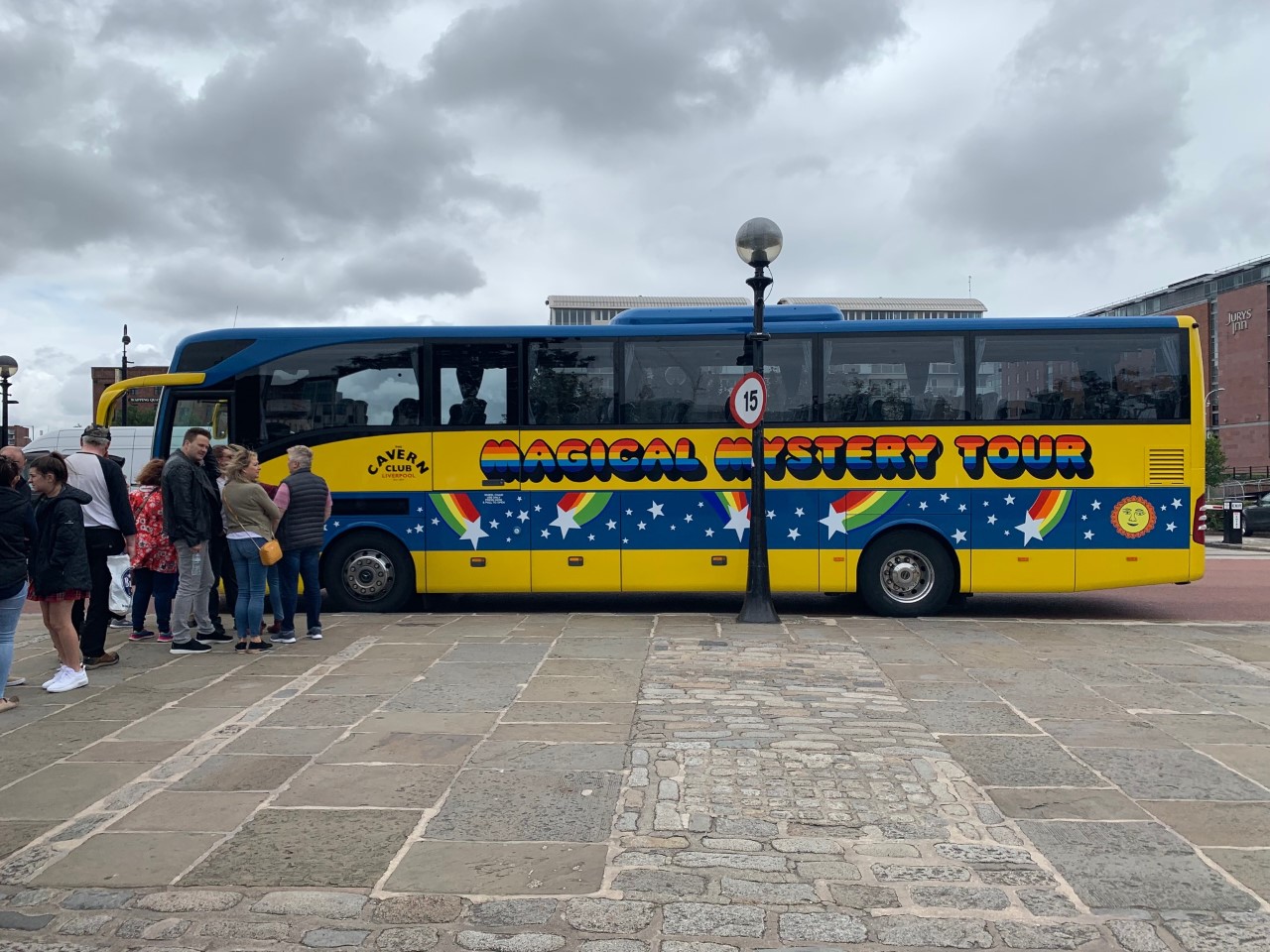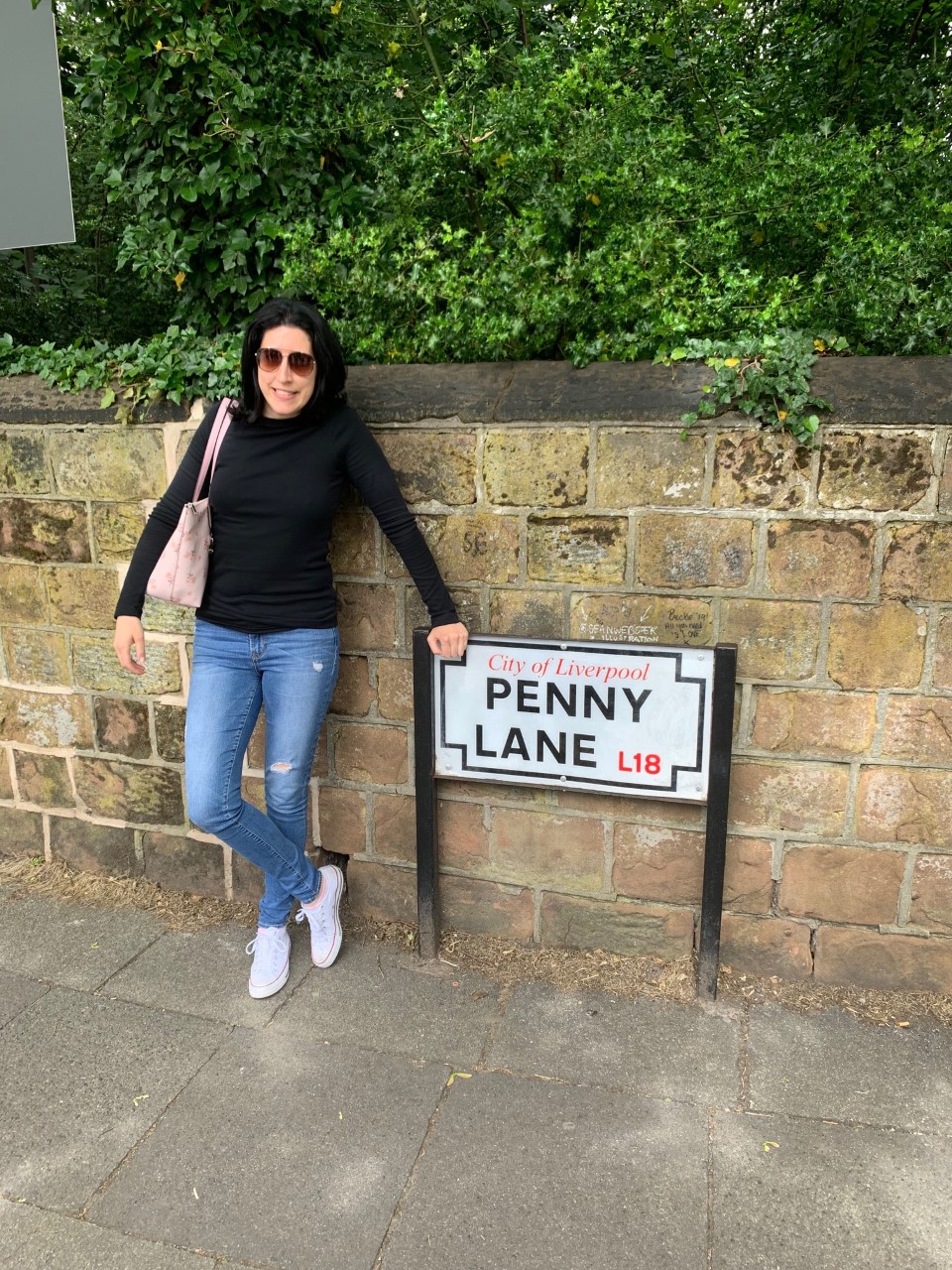 A short ride later we were at the flat where George Harrison was born.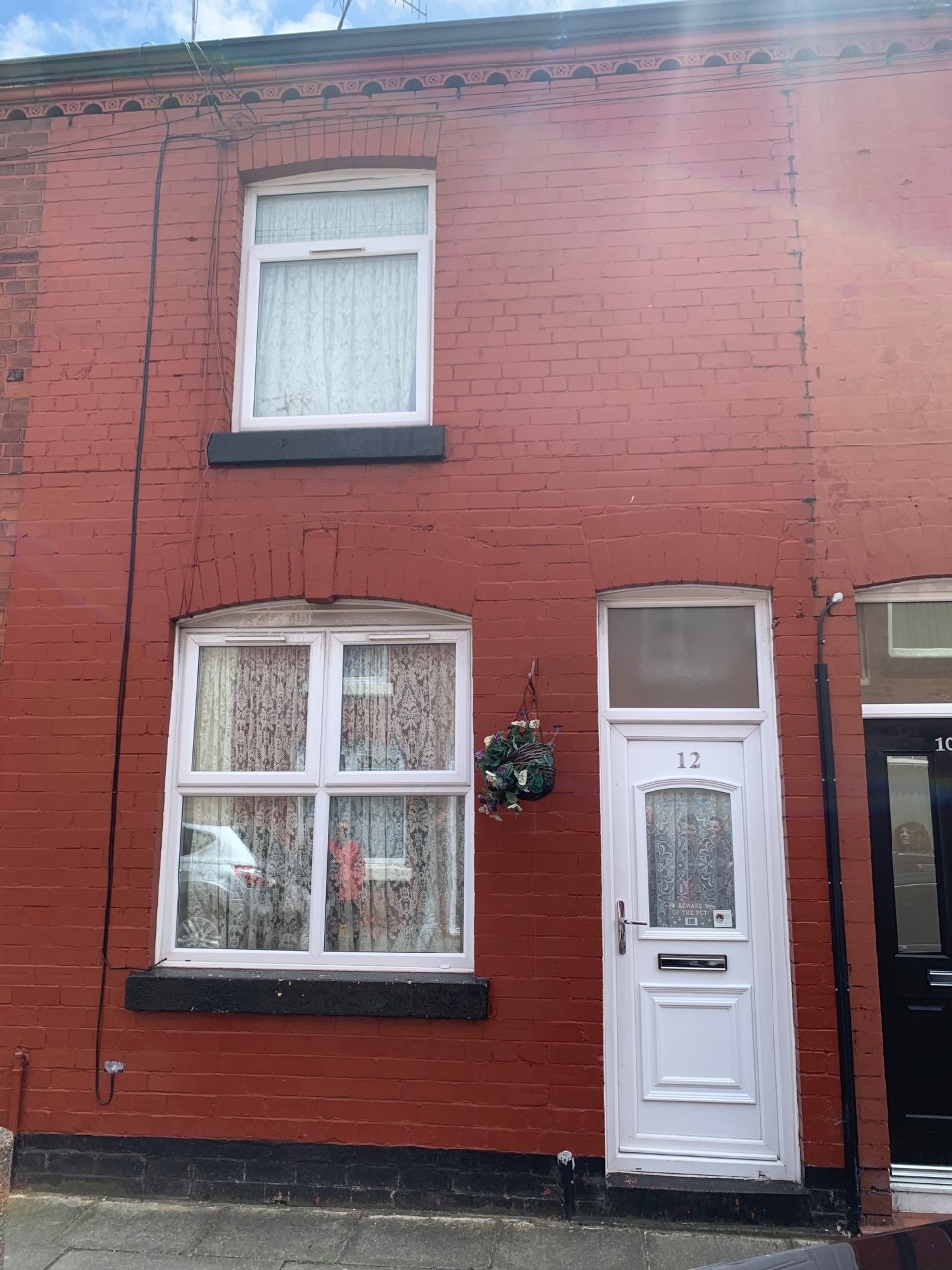 The bus later stopped so that we could get out and grab a picture of the Strawberry Fields gates. It's also currently under construction and will open later this summer.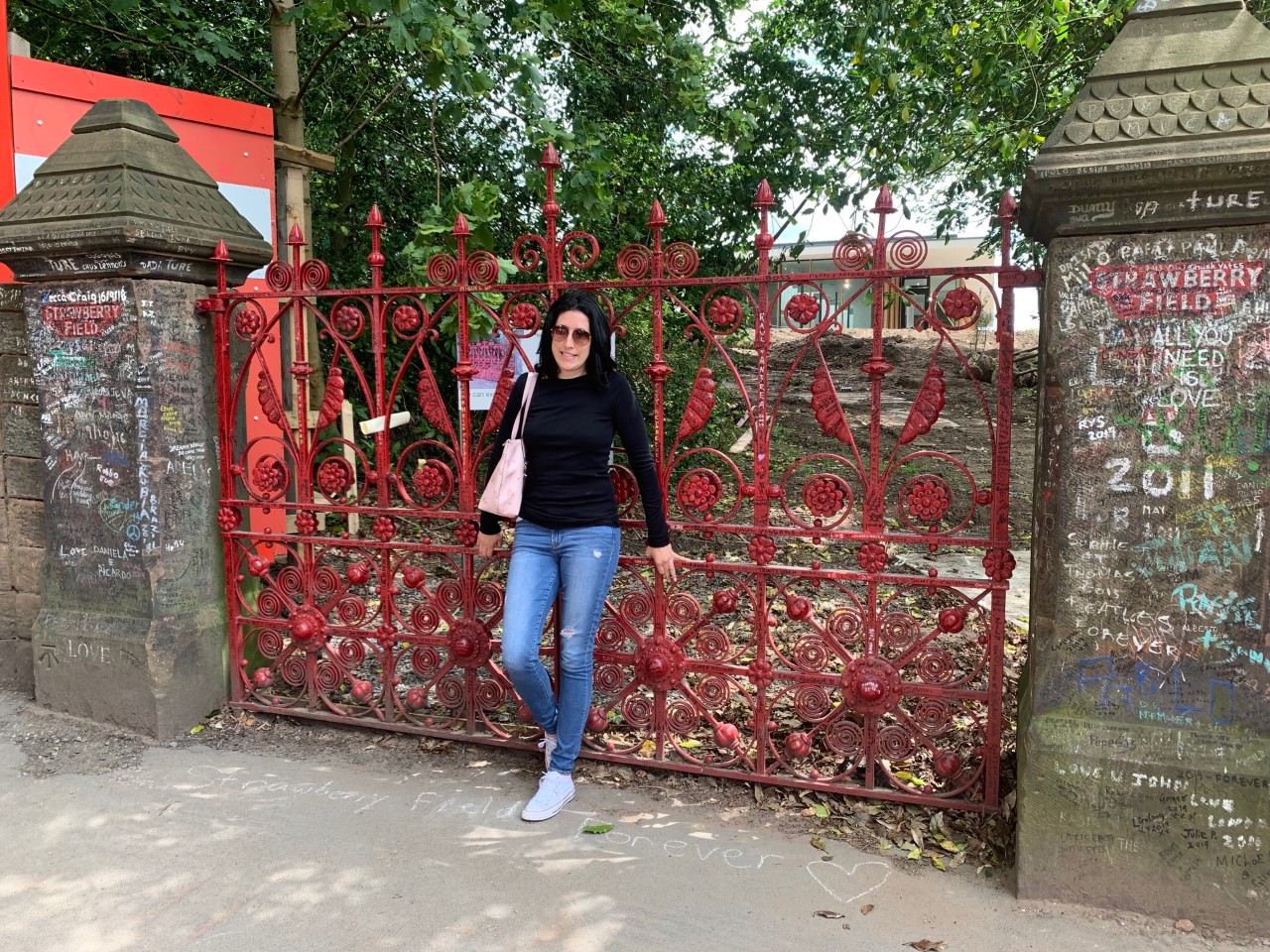 Around the corner was the home John Lennon grew up in. You can tell because it has an official blue National Trust sign on it. Same with Paul McCartney's childhood home. You can tour the inside through the National Trust tours.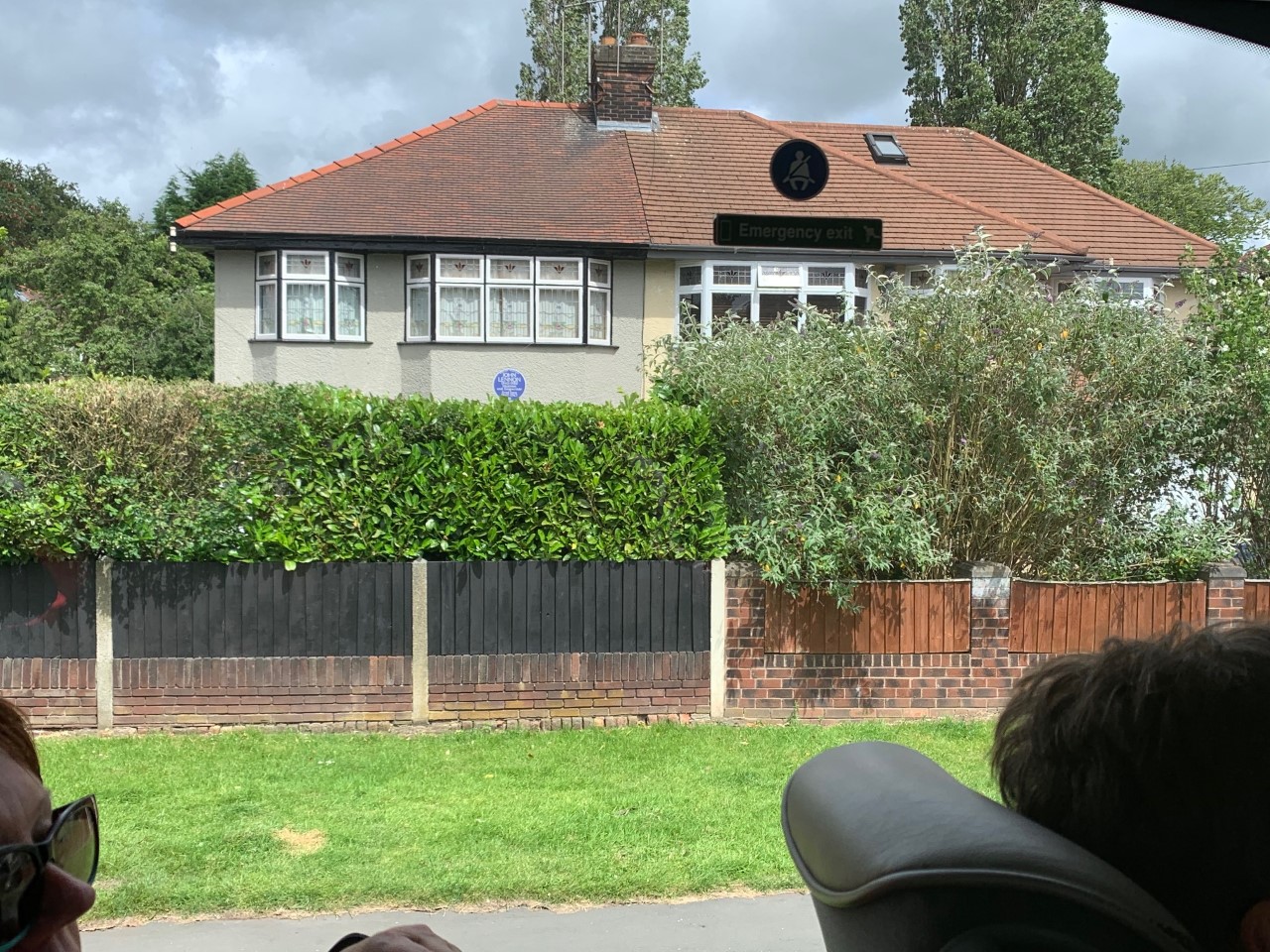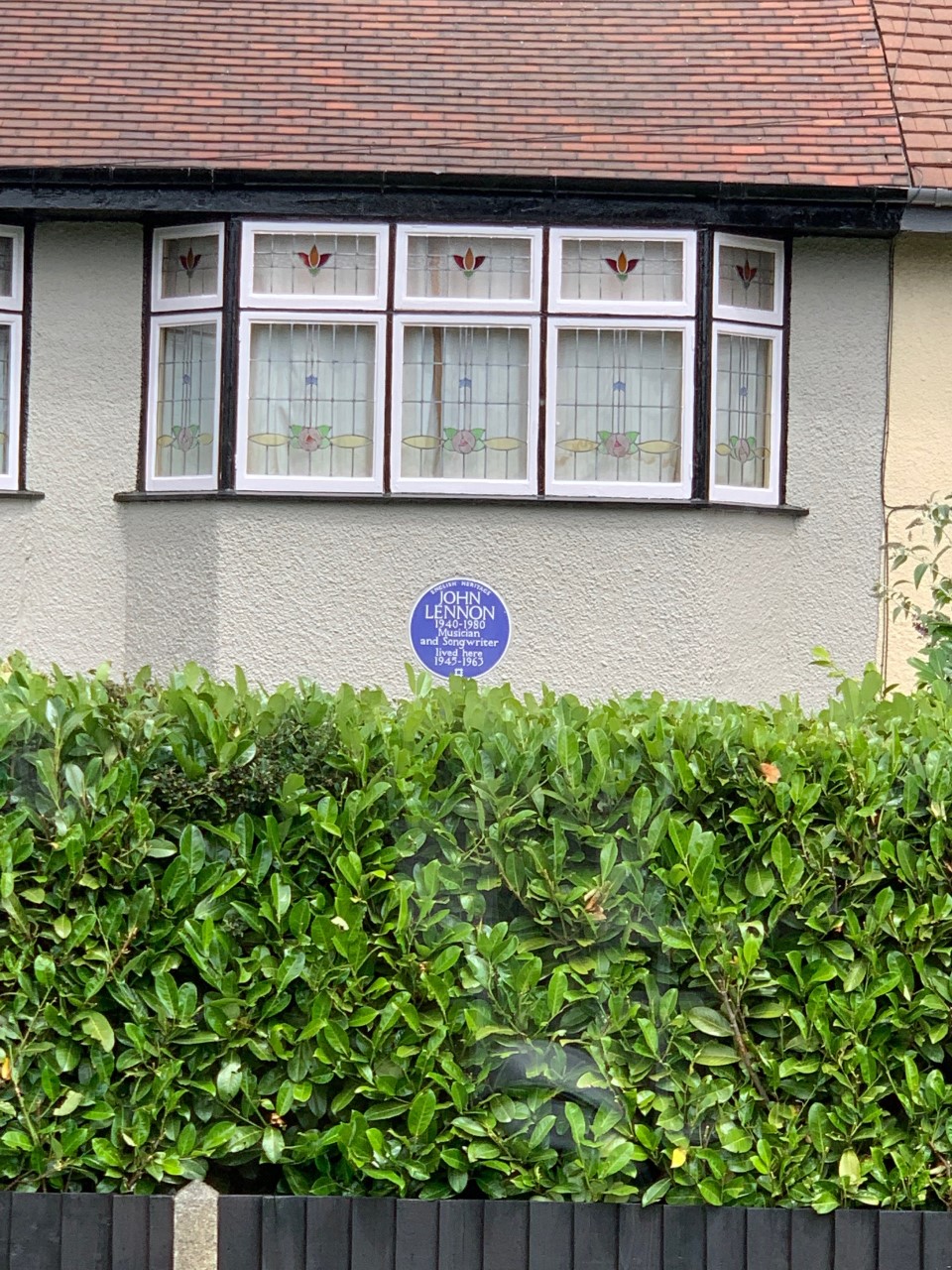 Back in town, I headed over to the Cavern Club. Five flights down, I was inside listening to some live music and seeing some displays of iconic artists who have performed there. You can see the video on my Instagram page!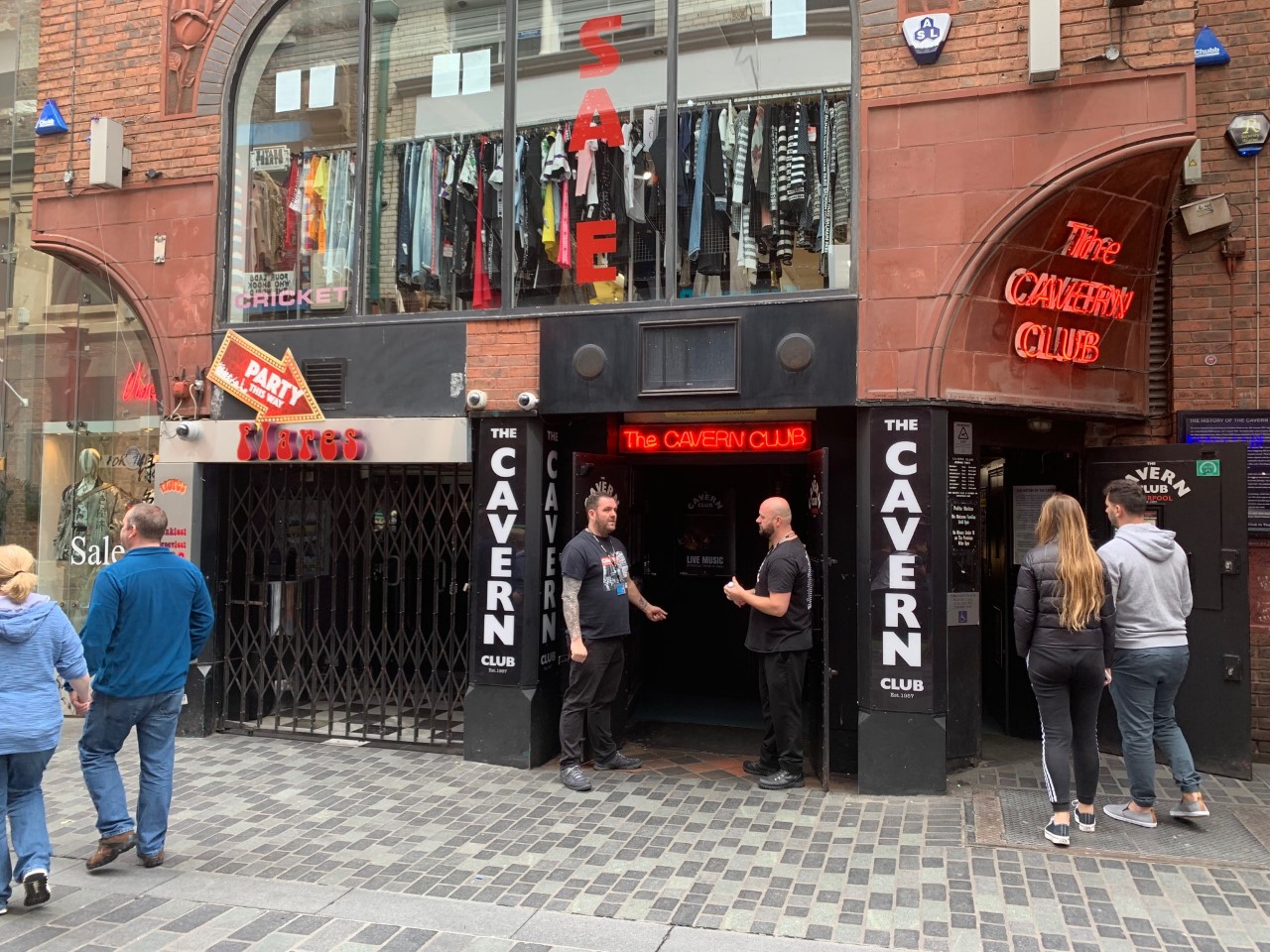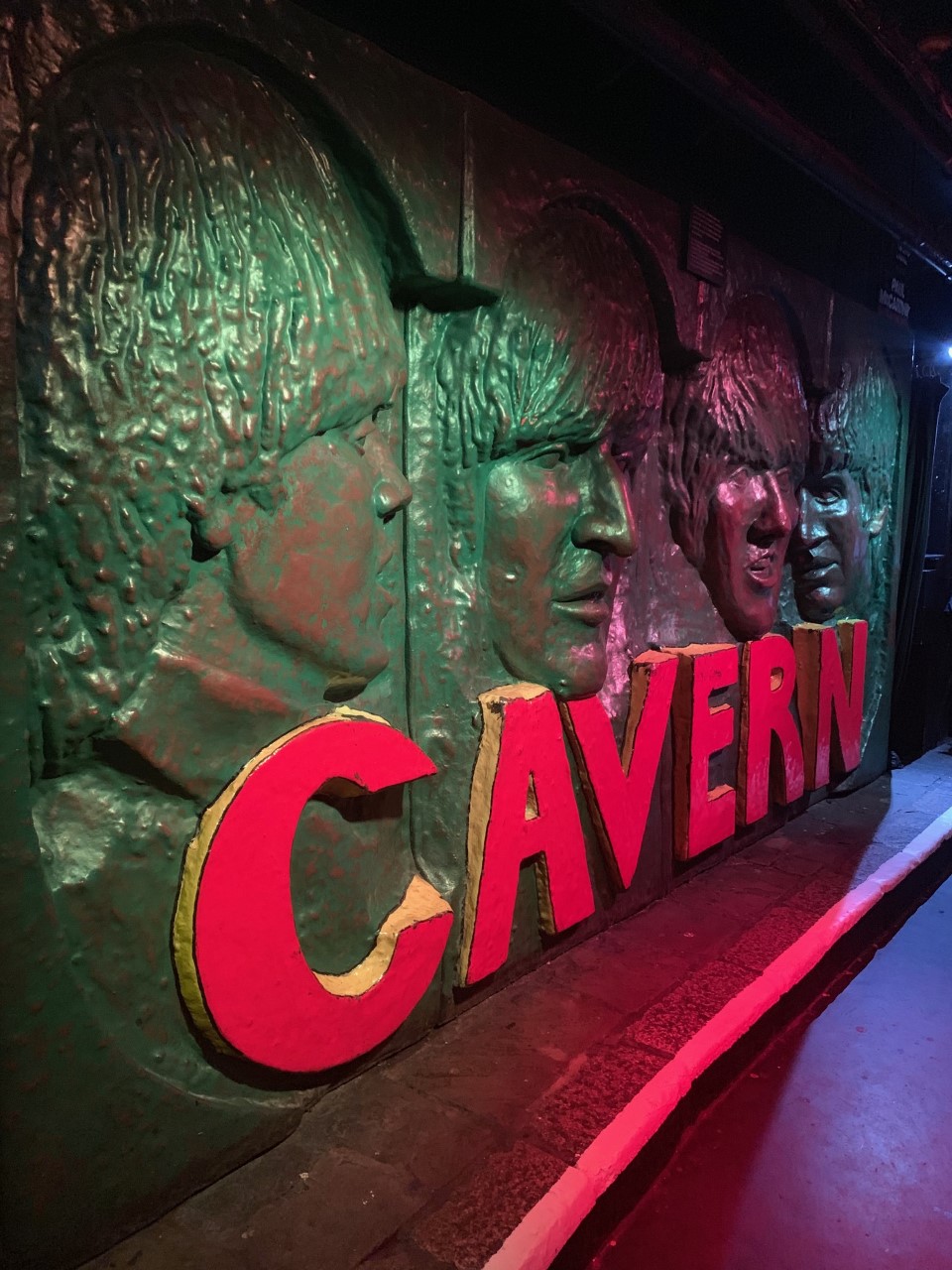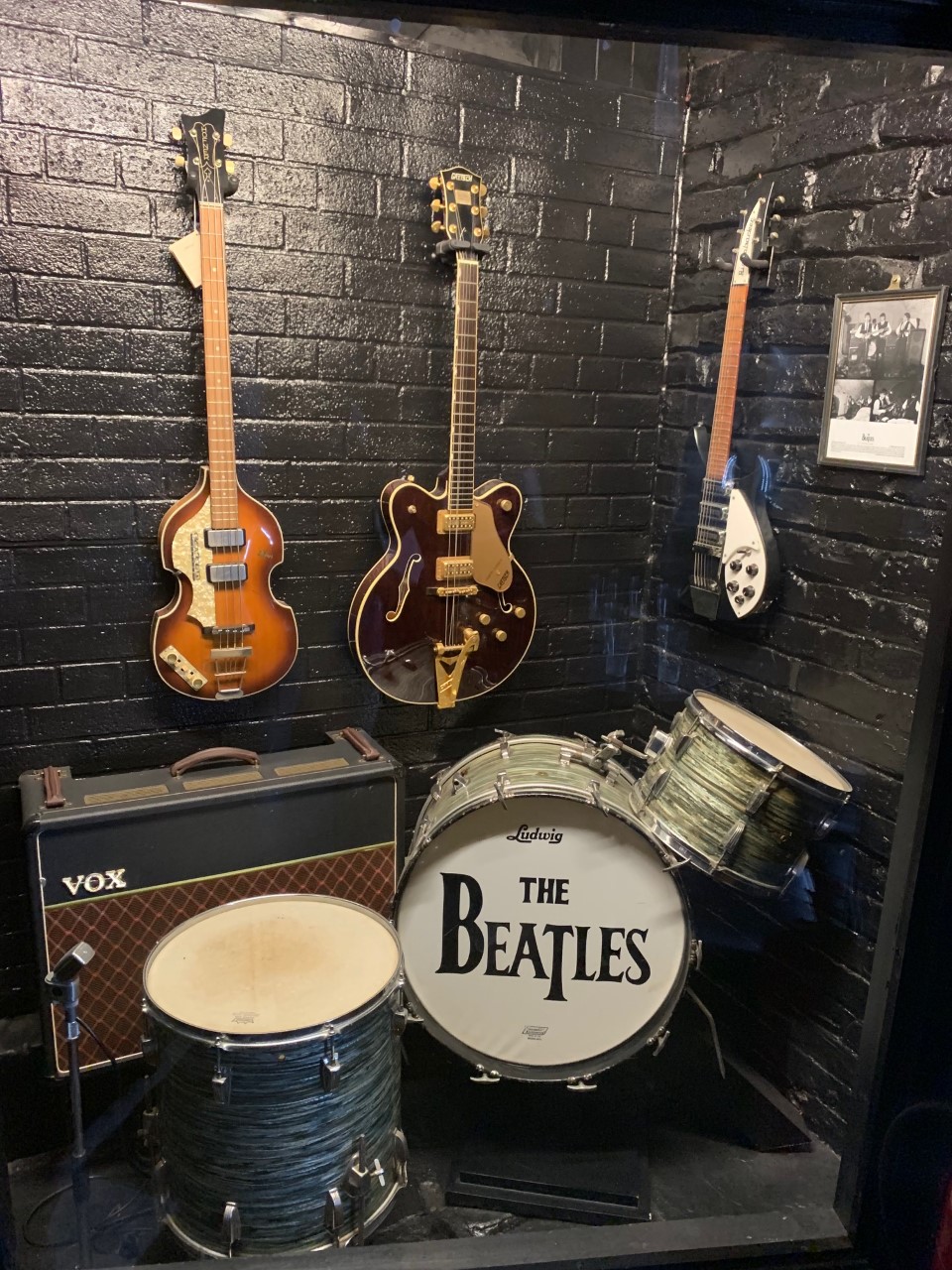 My last Beatles stop was at the Magical Beatles Museum, ($18) where there were a ton of authentic memorabilia from the greatest rock n roll band of all time.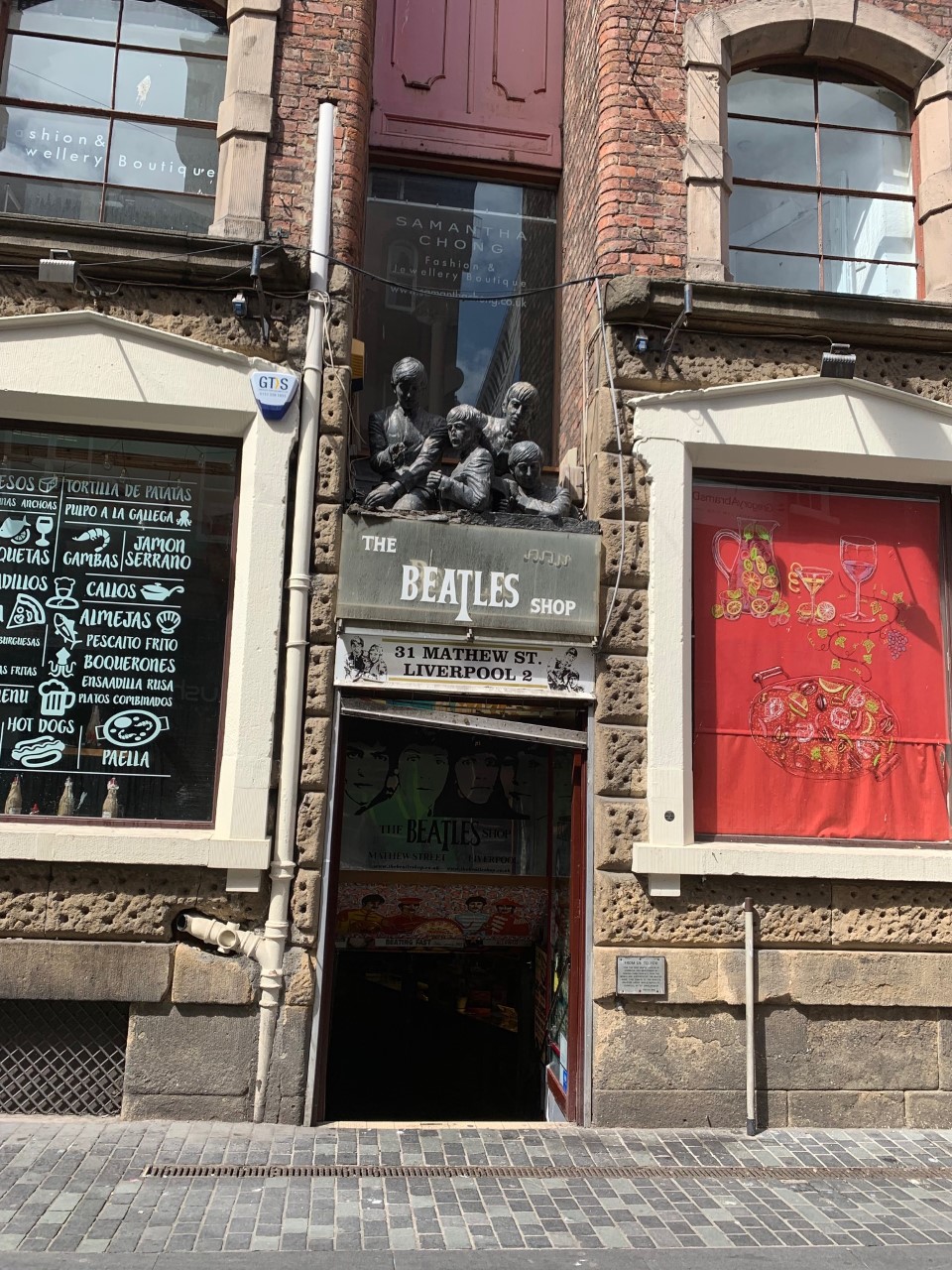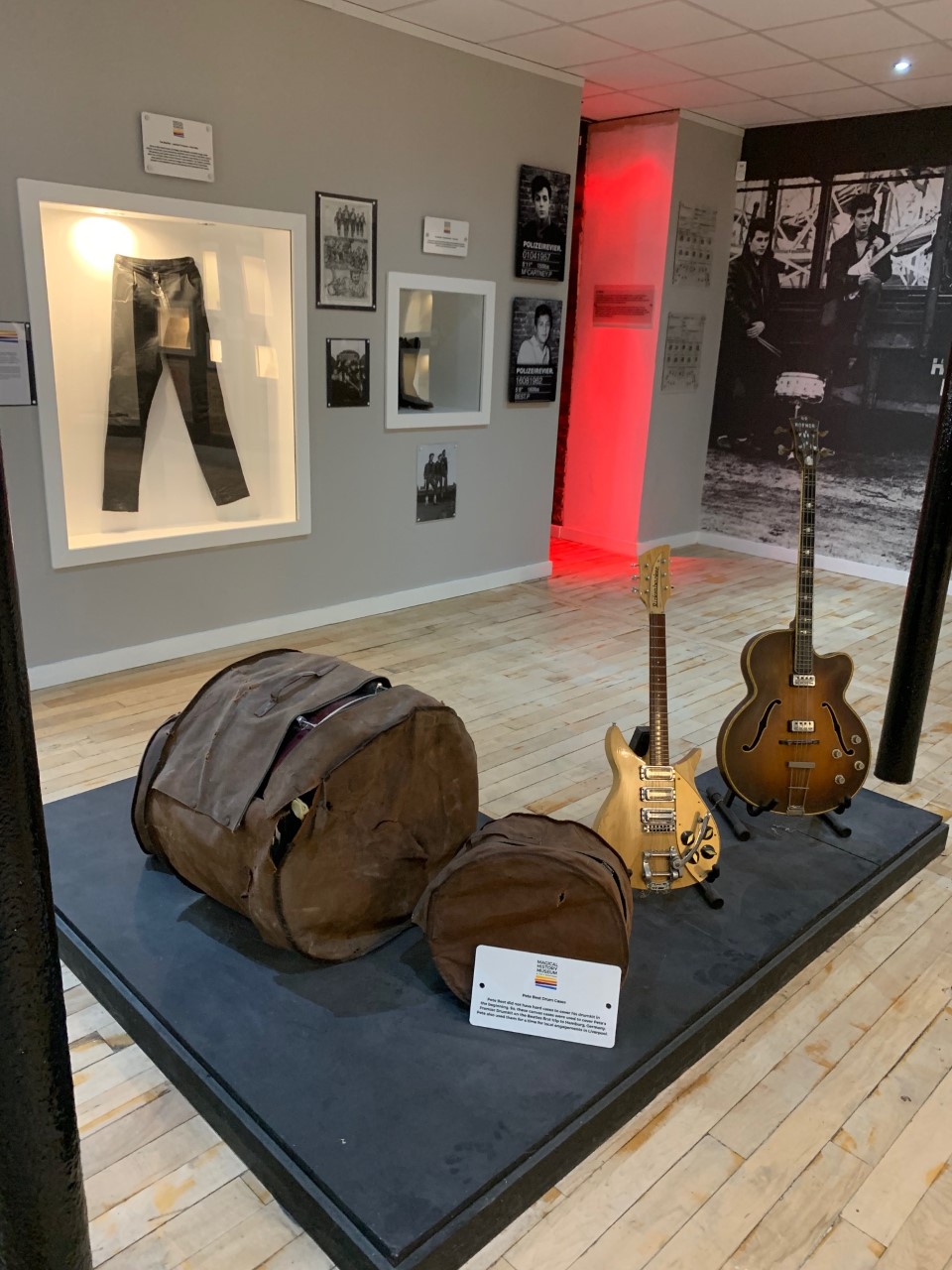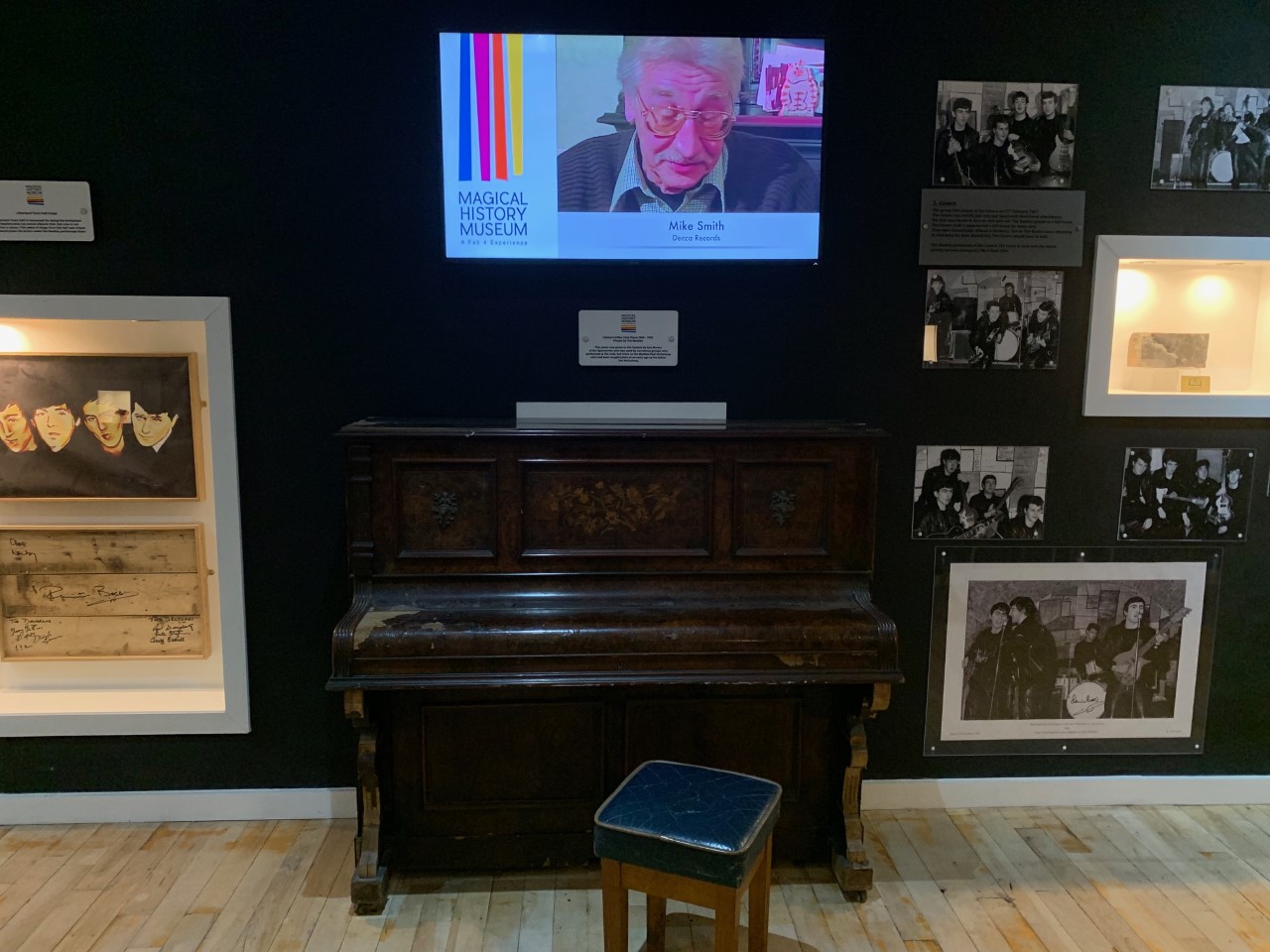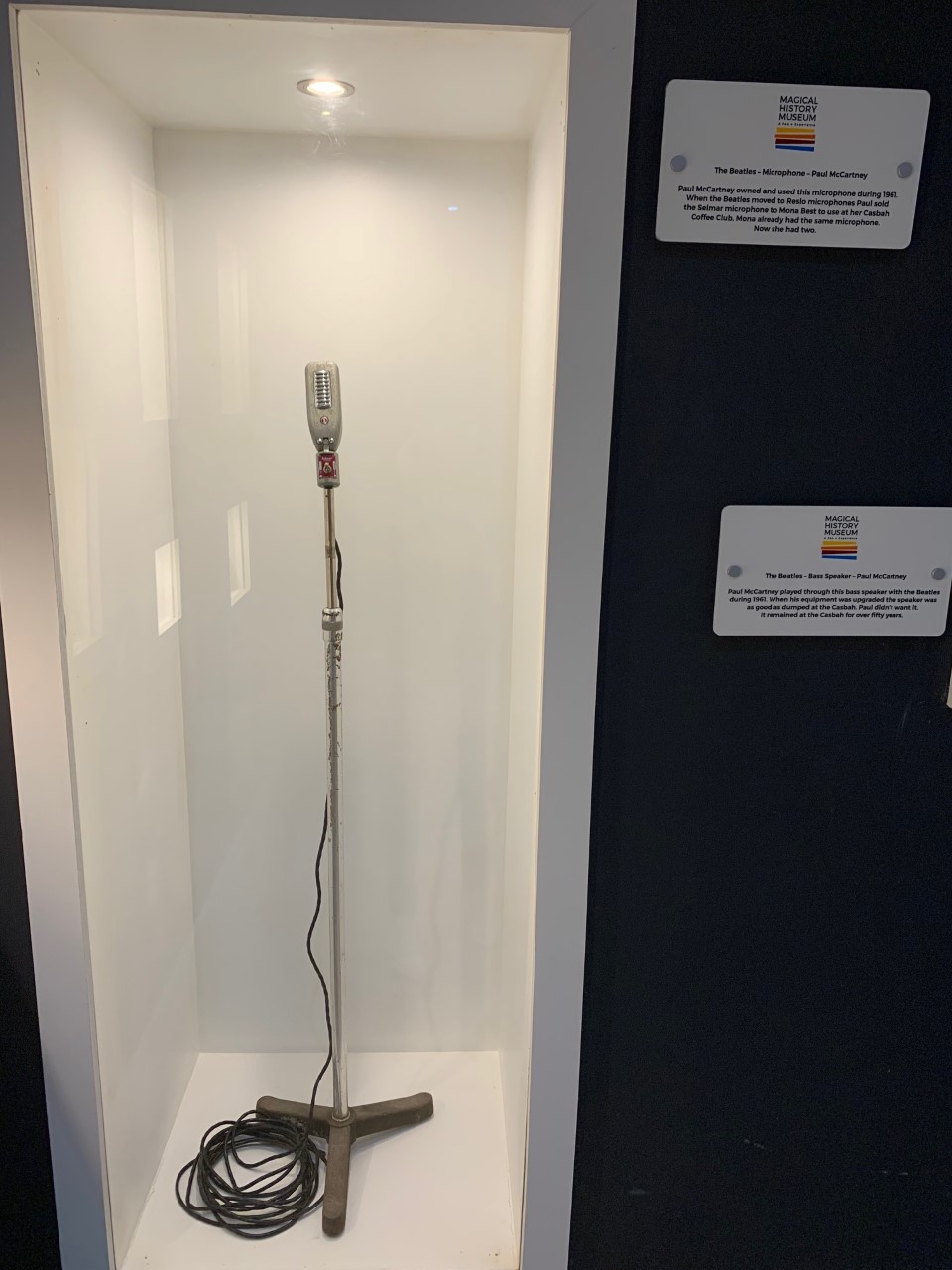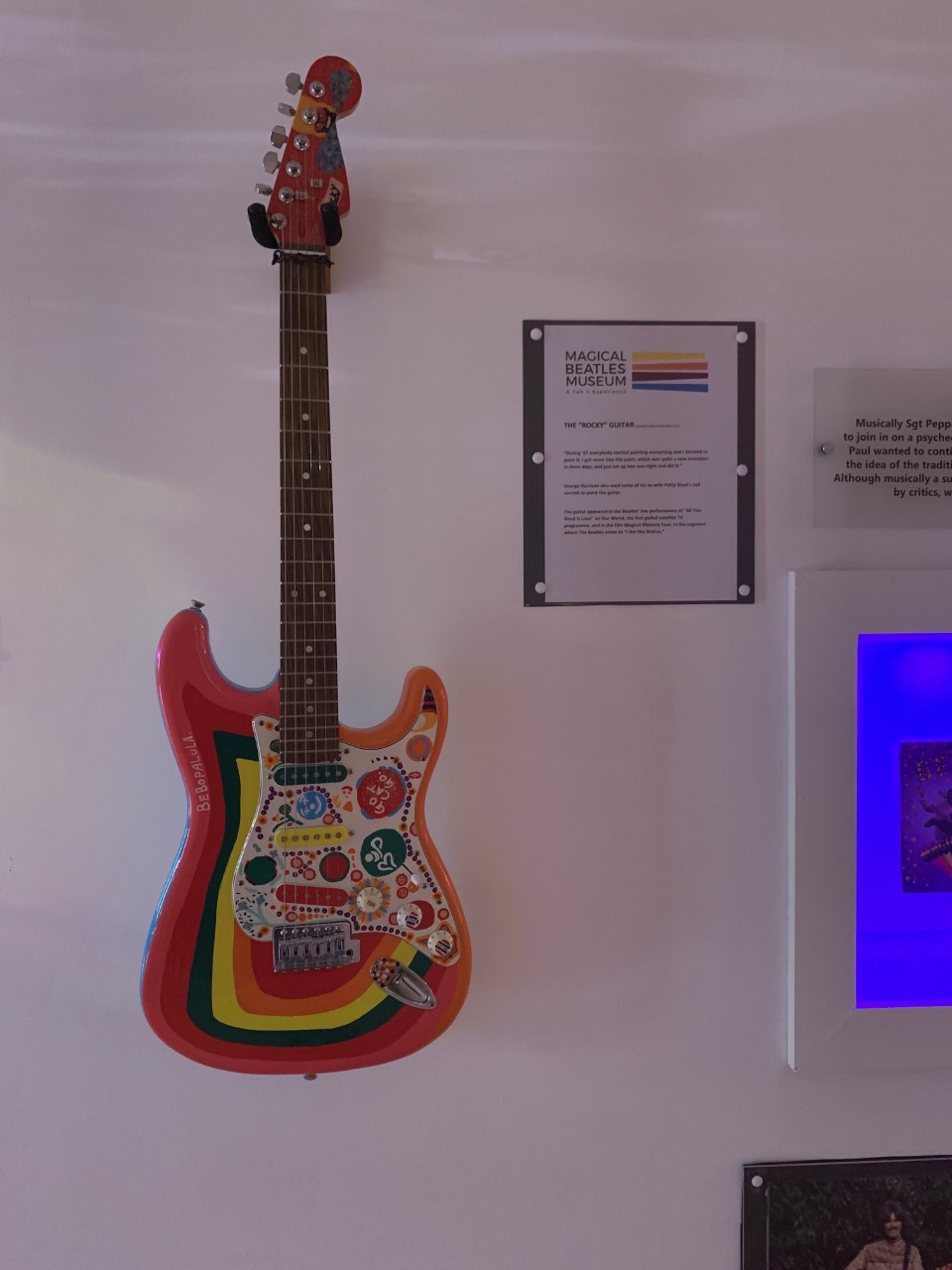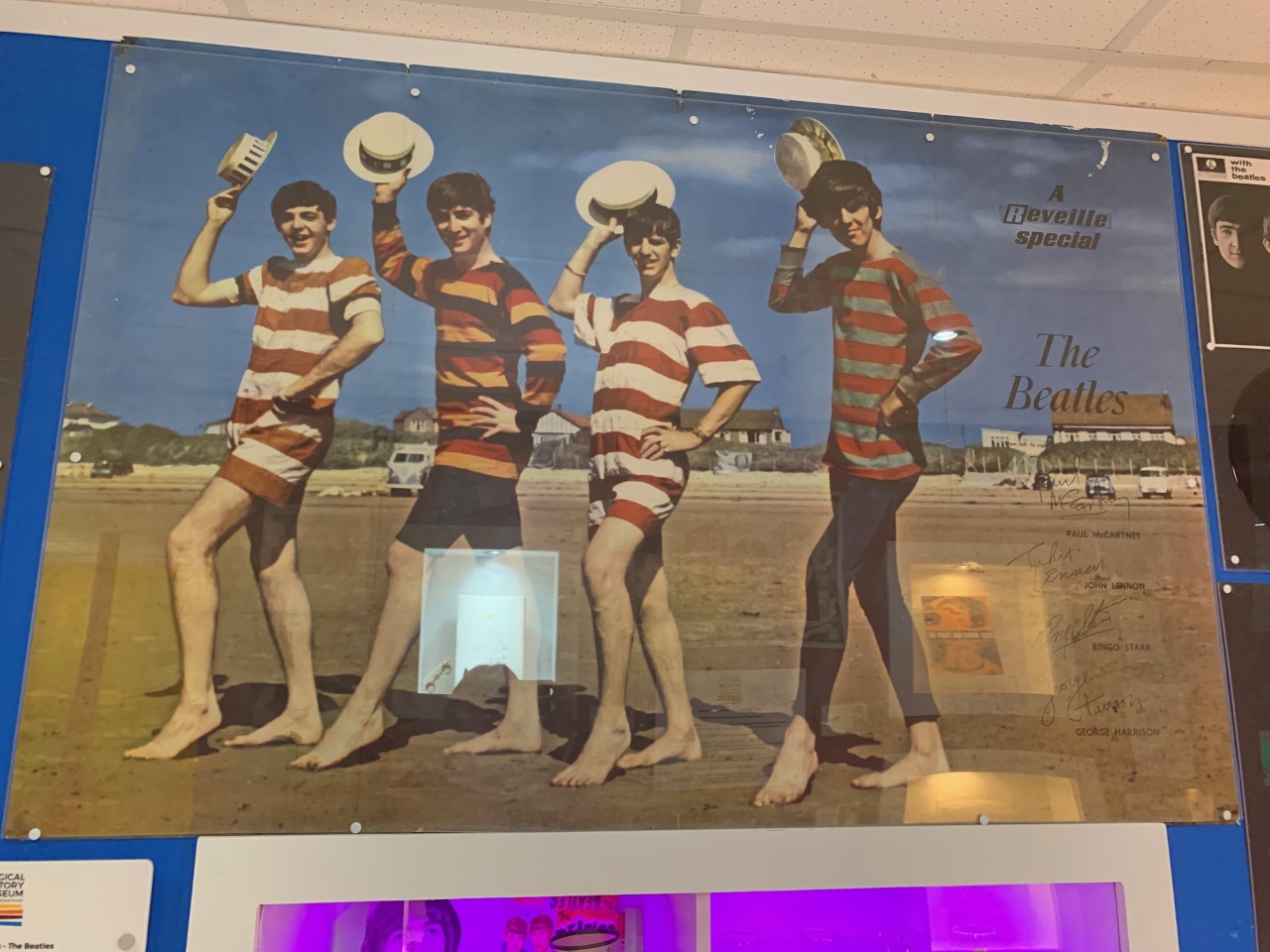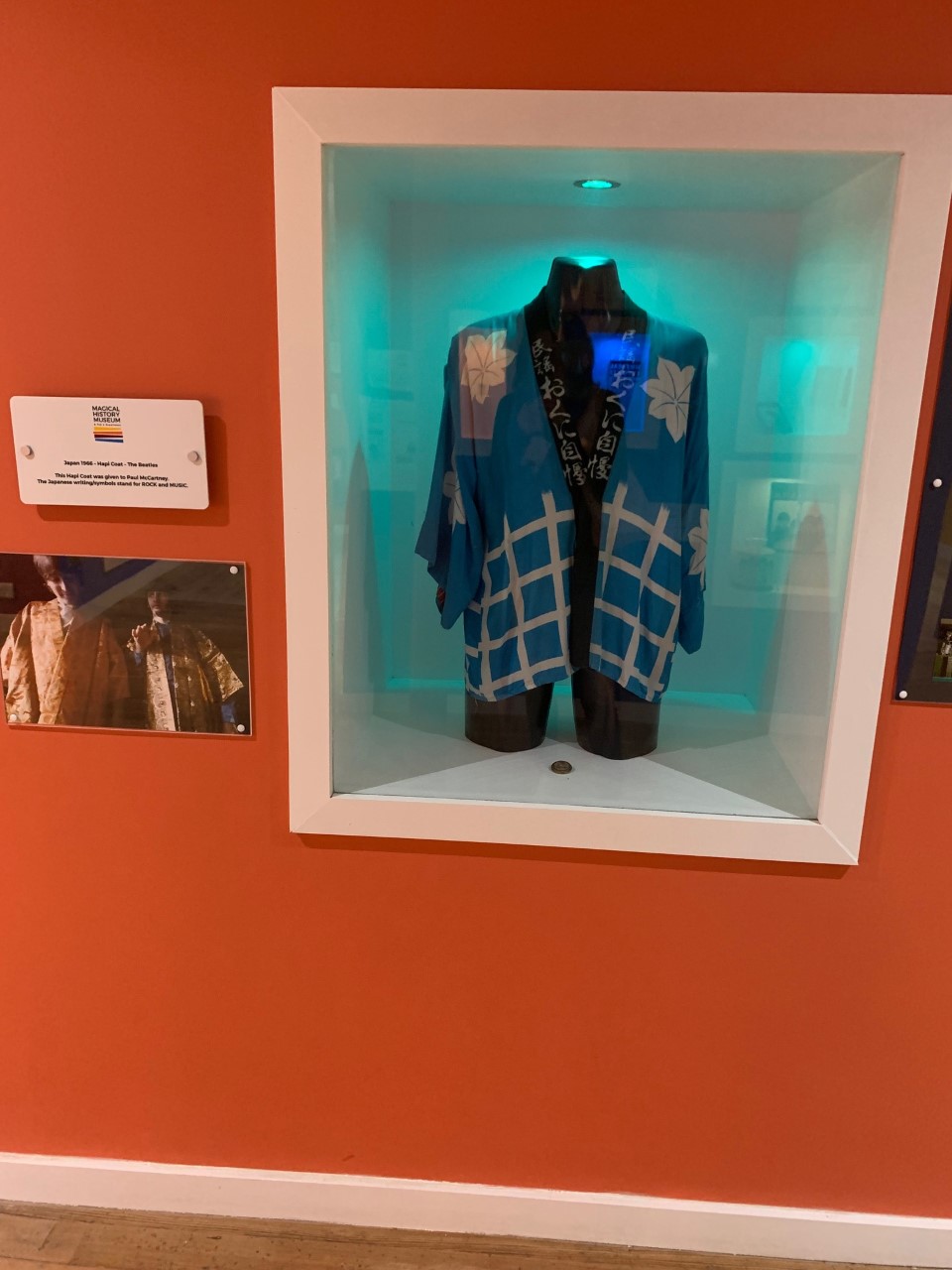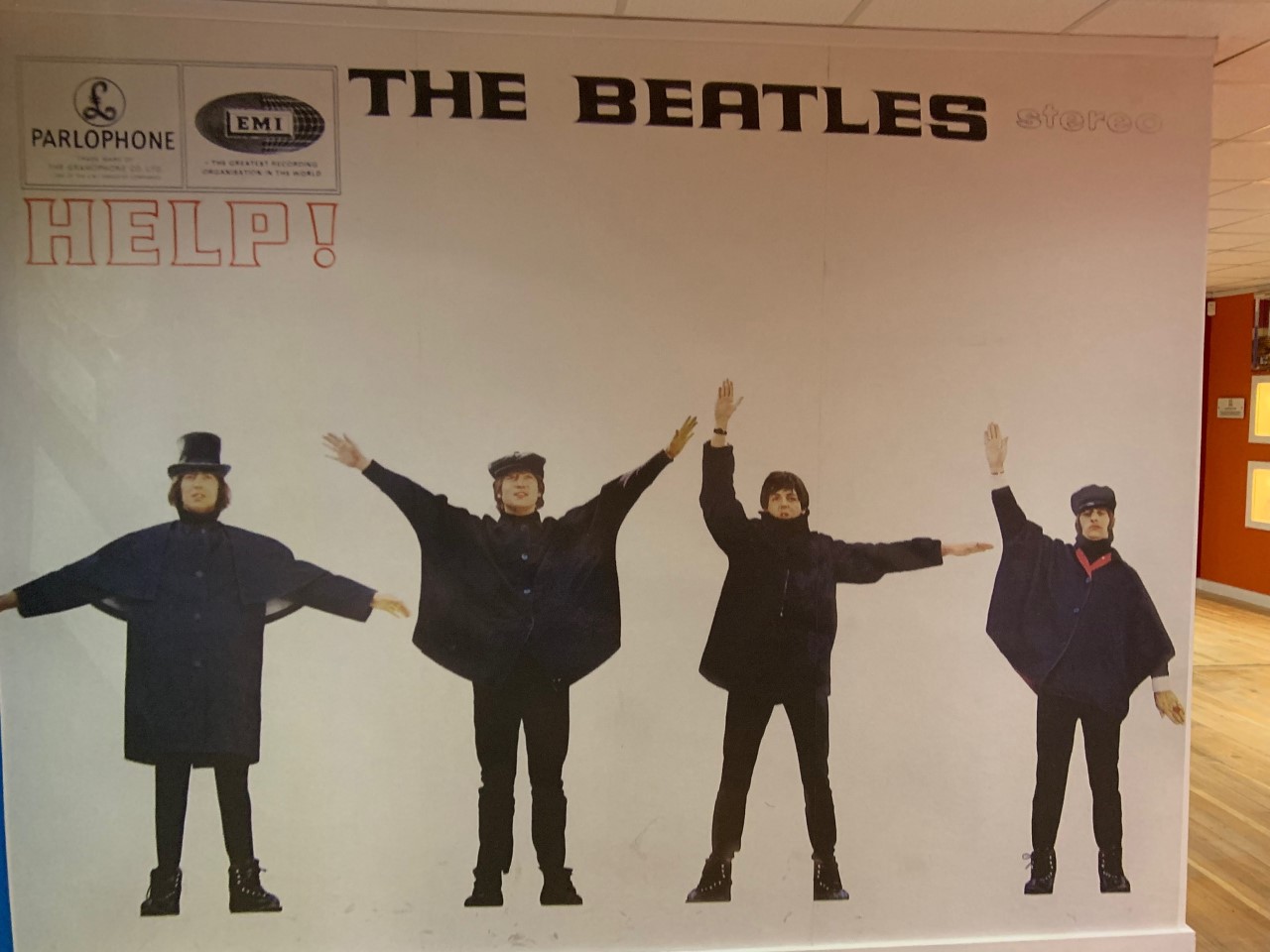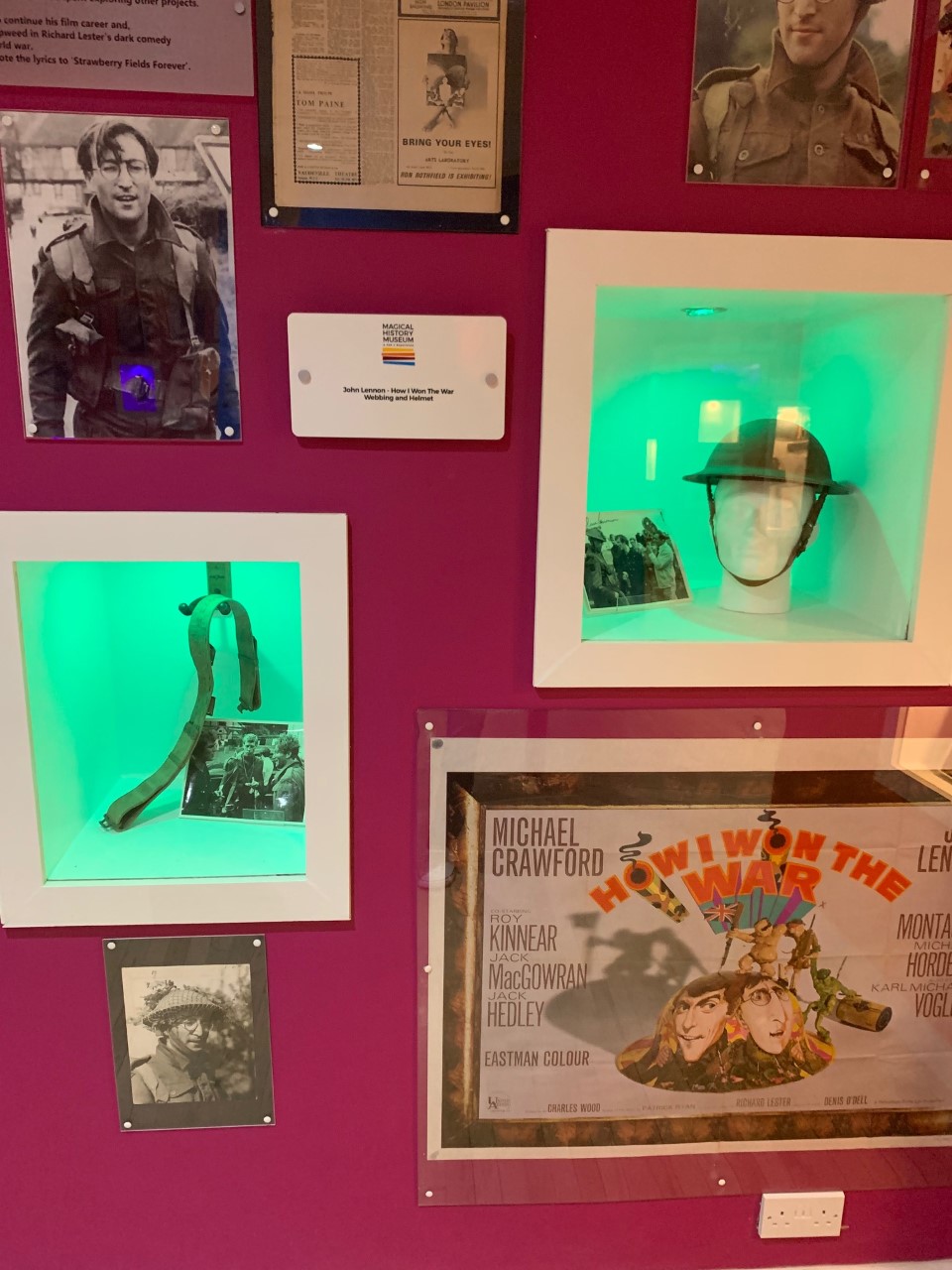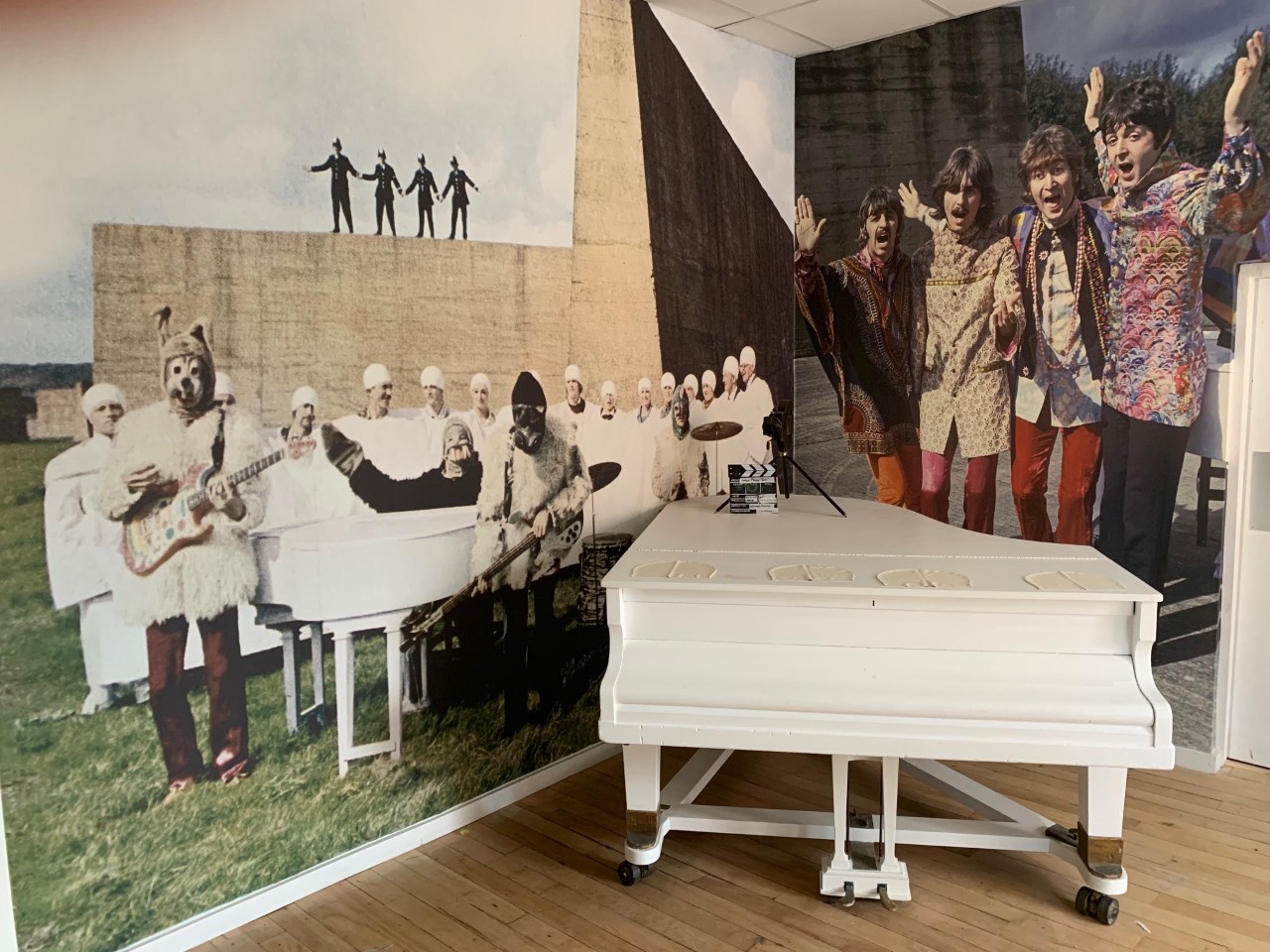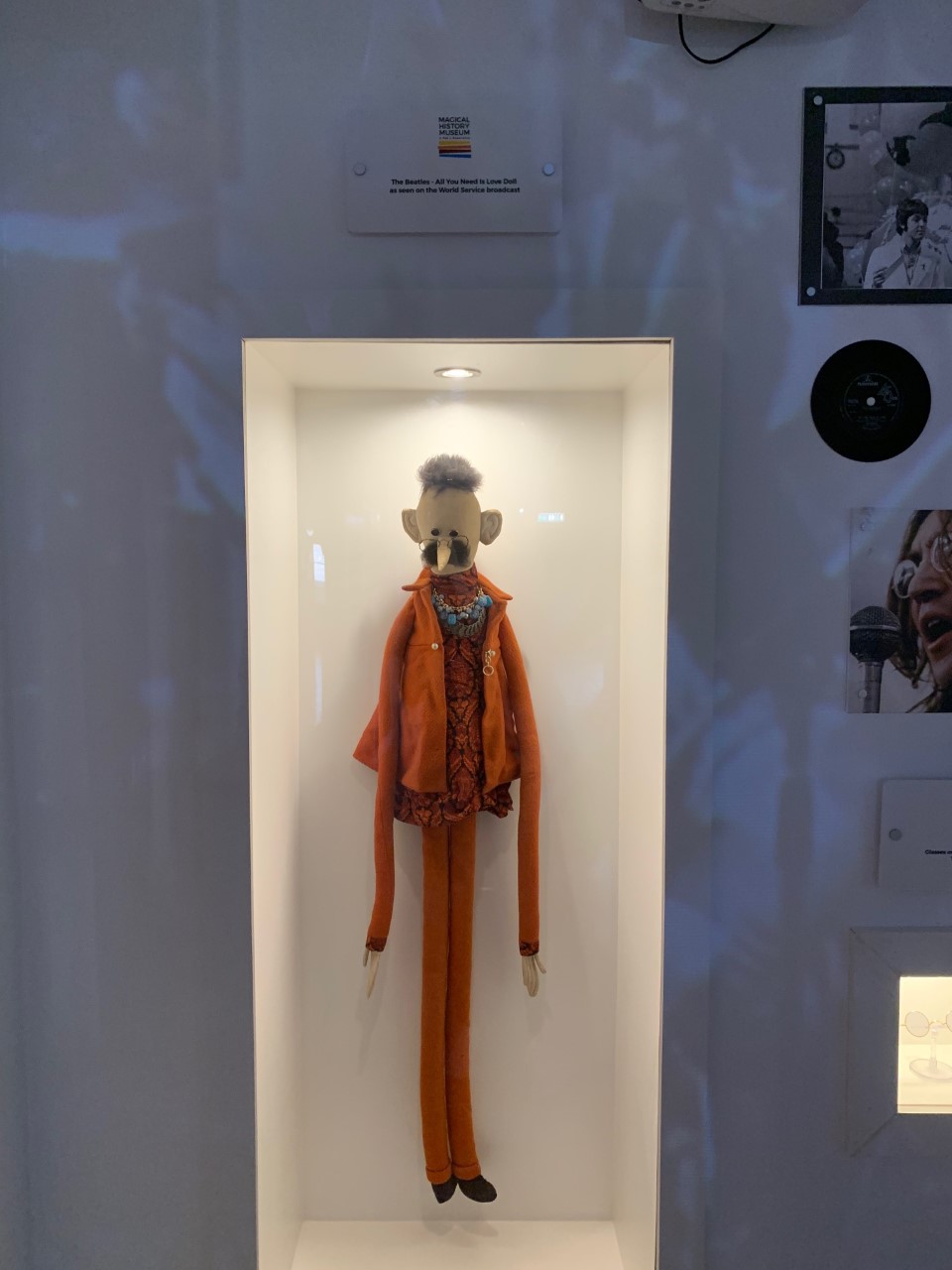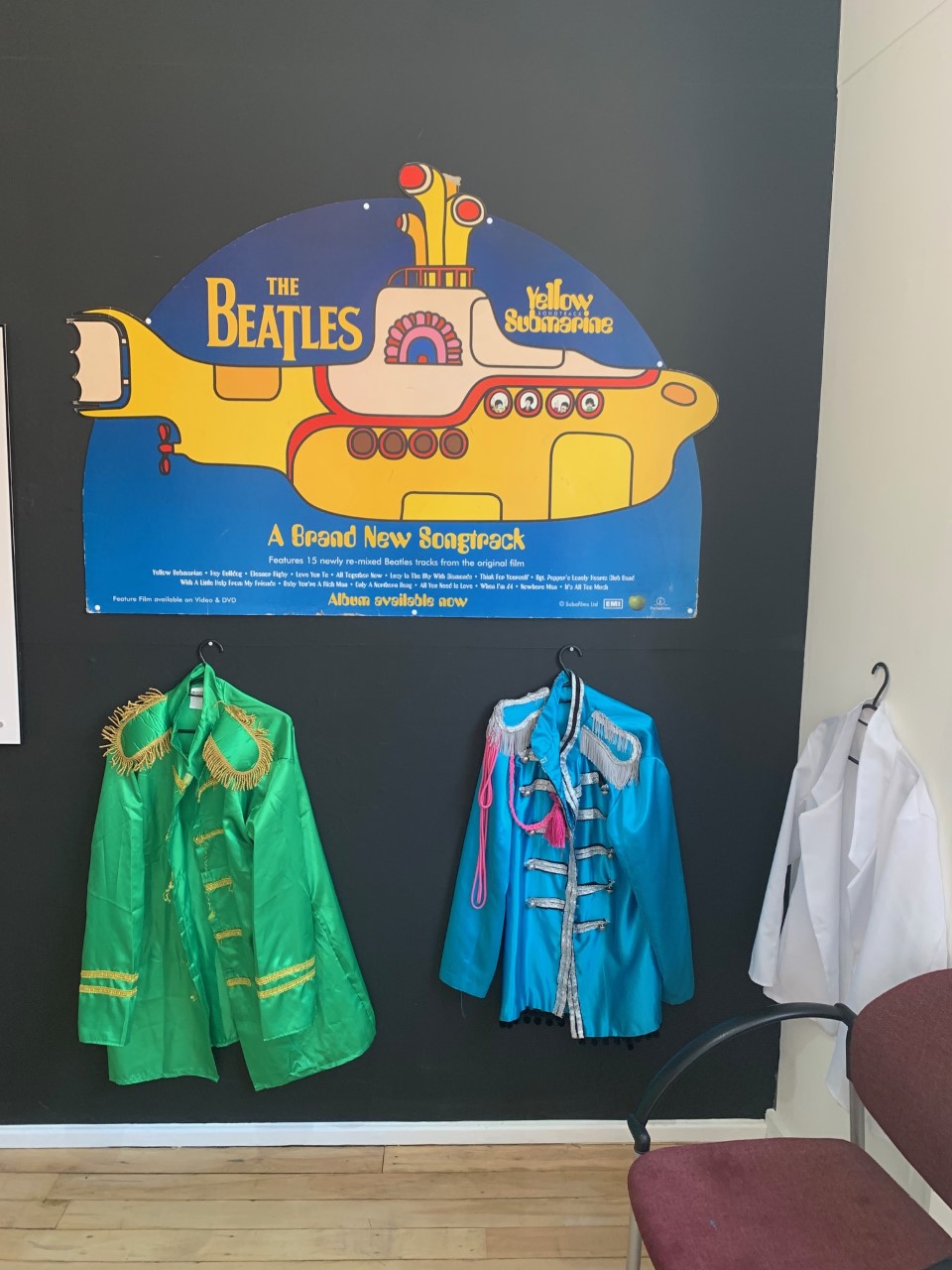 Something also at Anchor Dock is an exhibition called The Beatles Story. I didn't have enough time to see that one, but if you have a chance to check it out, let me know how it is!
Another 2 hour and 15 minute train ride later, I was back at my Airbnb in London. I had seen a lot of hot tourist spots in the city and it was time to pack up for Paris.
PARIS
Ok guys I am going to warn you…Paris was pretty much up and down for me. I laughed, cried and yelled a lot.
Day 6 – Tuesday, July 2
My train ride to Paris was at 7:55 a.m., so I had to get up at 6 a.m., pack my bags and take a  2 1/2 hour train trip below the Channel on Eurostar, which was amazing btw. Once we got to the channel, we were delayed for 30 minutes because there was another train stuck inside the tunnel. I was praying that we wouldn't have to go back but luckily, we got through ok!
The train goes underneath the ocean for about 30 minutes and it is pitch black, you can't see a thing. By the time we got to Gare du Nord station and called my taxi, that's when the adventure began.
So let's talk about the taxis for a second: half of them take credit card and half only take Euro. I did not have Euro on me quite yet, so make sure you ask before you hop in if they take credit card or Euro only. Plus, a majority of the drivers don't speak English. Out of the many taxis I took, I think only 3 spoke full English well.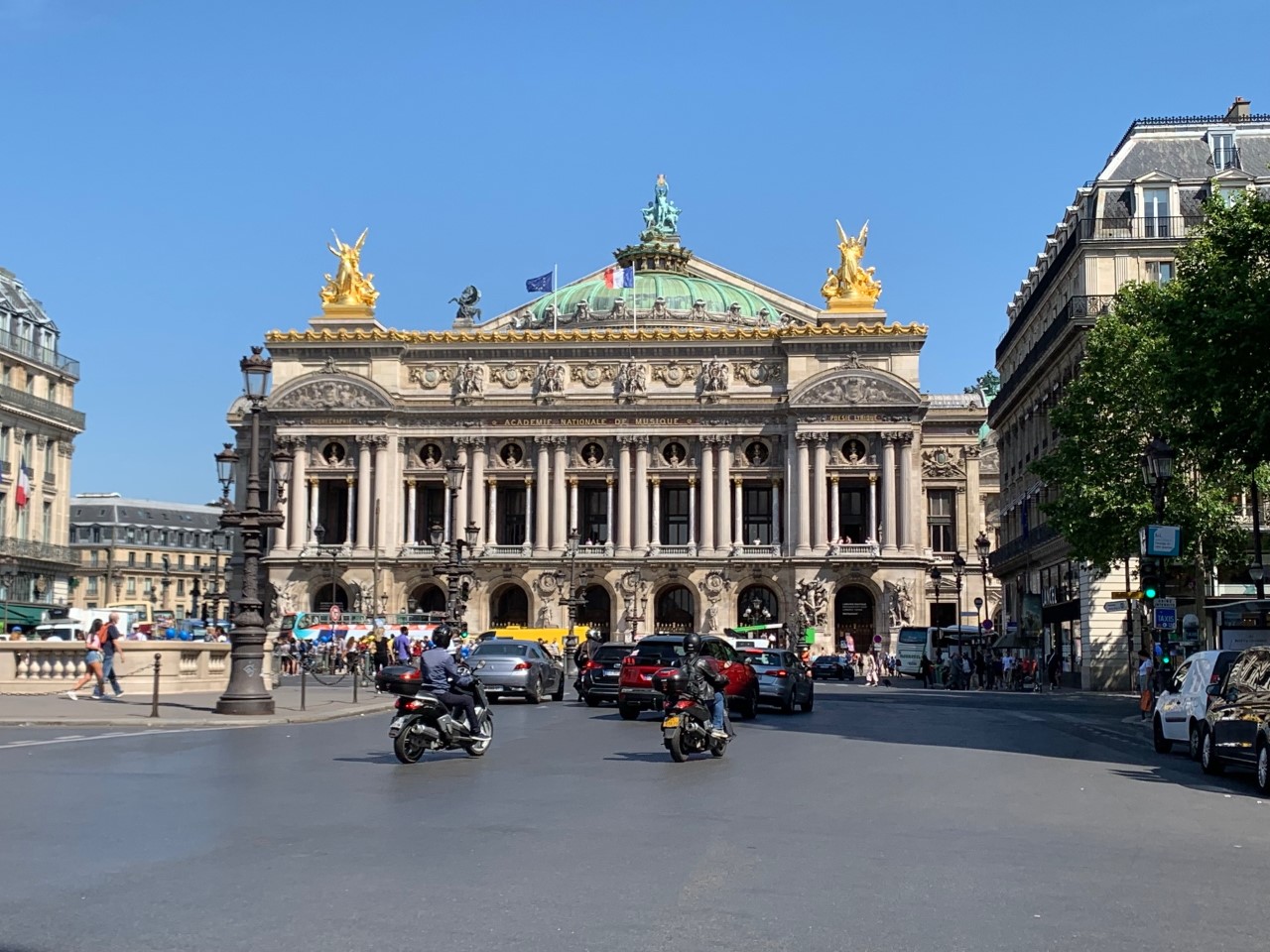 So I get in my taxi to go to my Airbnb and the guy said he takes Visa. Ok, great. We get to the Airbnb and his credit card machine dies. Really? Luckily, my Airbnb lady had Euro on her to give him and I later had to go to an ATM to pay her back.
So there was a lot of security measures to get into this Airbnb: a code on the outside, a key turn and a quick opening of the door by the mailboxes, and then a very large key to get into the residence. The building was 100-years-old and it was gorgeous: chandeliers, original wood flooring, European mold – amazing.
After I got a crash course on the door, I made my way to a cafe down the street (I forget the name). The whole entire menu was in French, but I recognized what I thought was a Greek salad, so I had that with a Mojito. Most of the cafes have beef, duck, frog legs, lamb, pasta and some kind of salad. They are always served with fresh baked bread as well.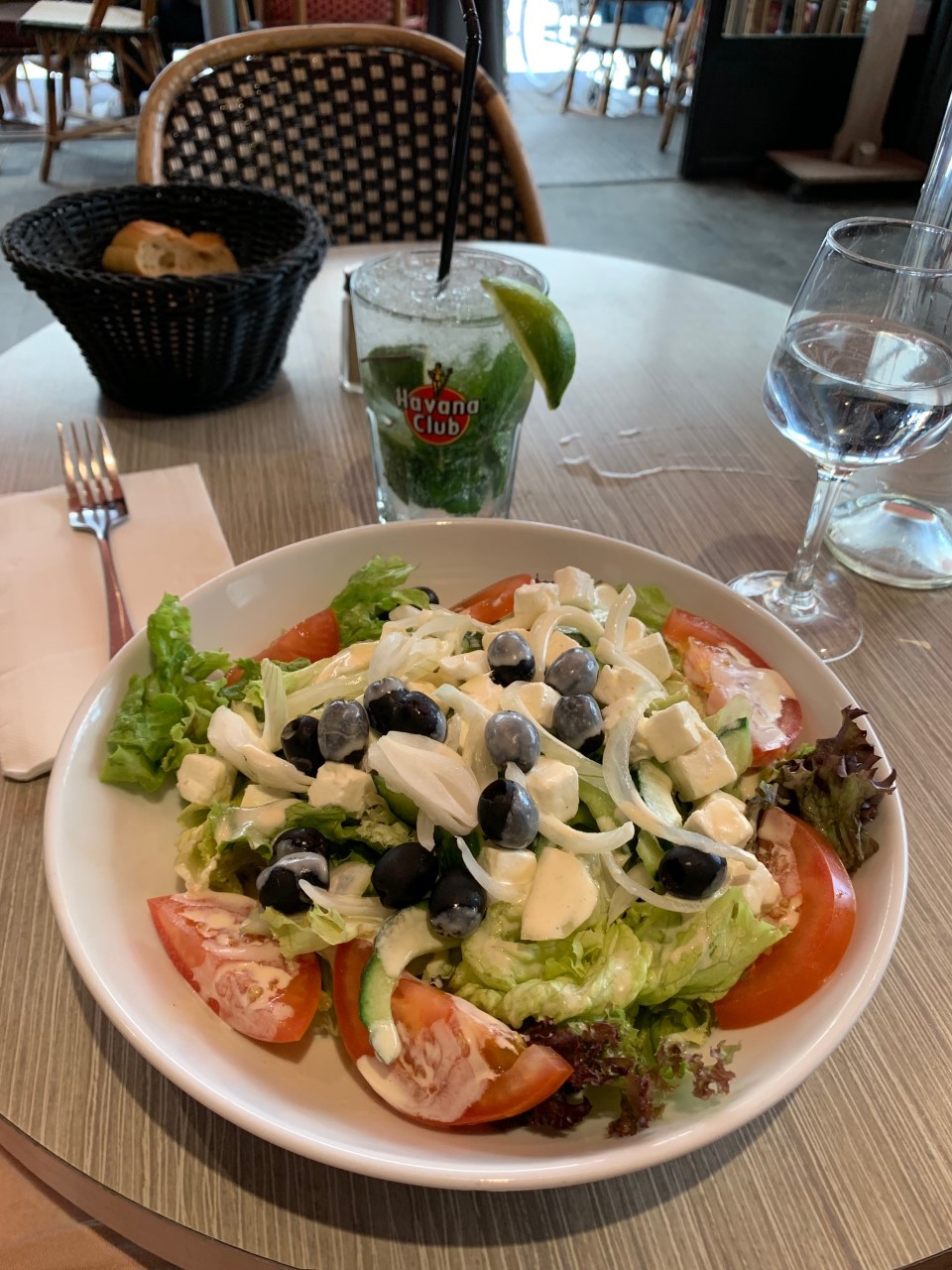 Next I made my way to the most iconic structure in the whole city, the Eiffel Tower, which is celebrating 130 years. After I go through security, I tried to get a ticket to go up the Eiffel Tower lift ($28), but they didn't have one available until Friday night, so I got that instead. It also lights up on the hour at night, but I never saw it happen. I didn't even light up the night I was there! More on that later.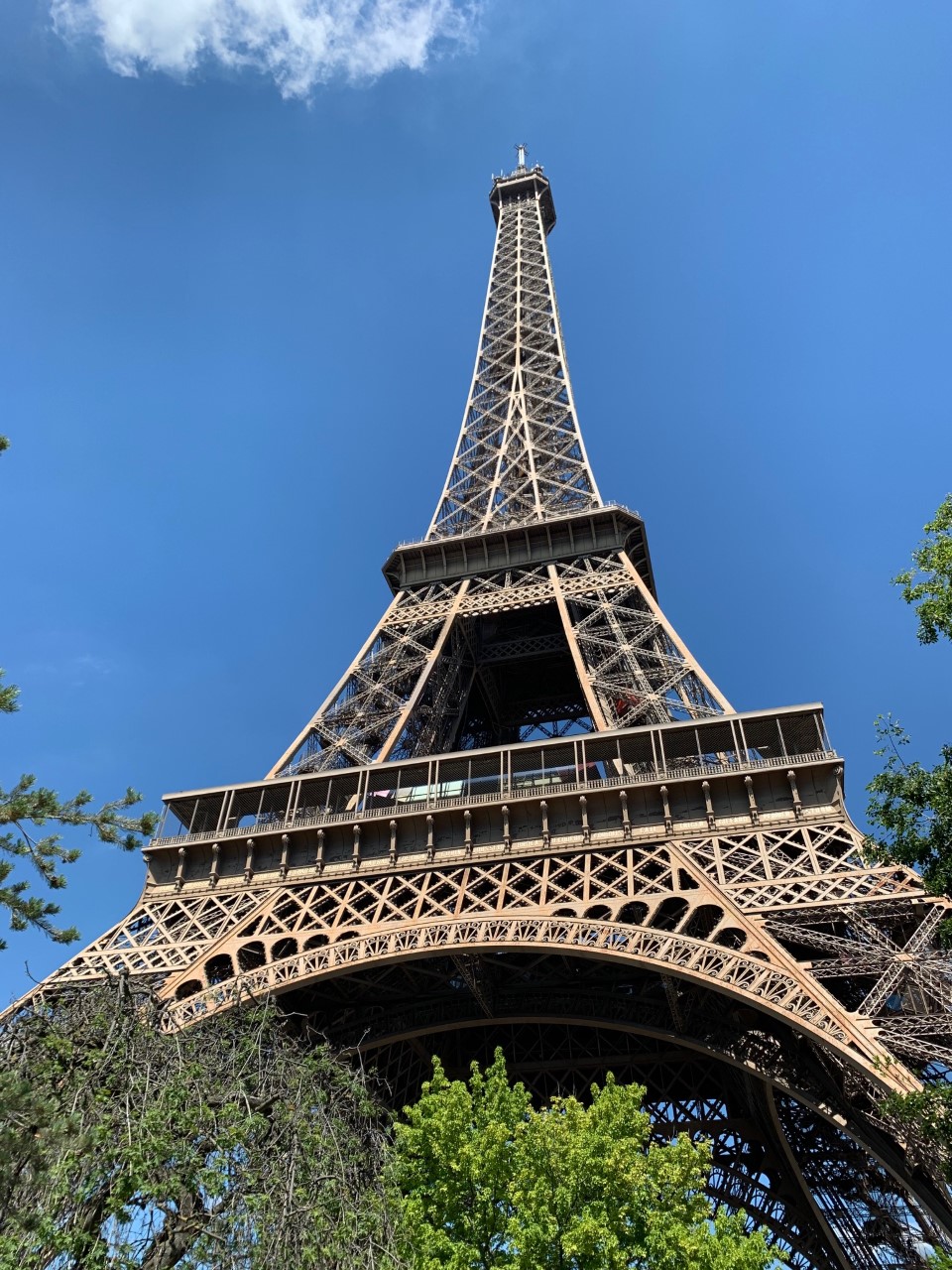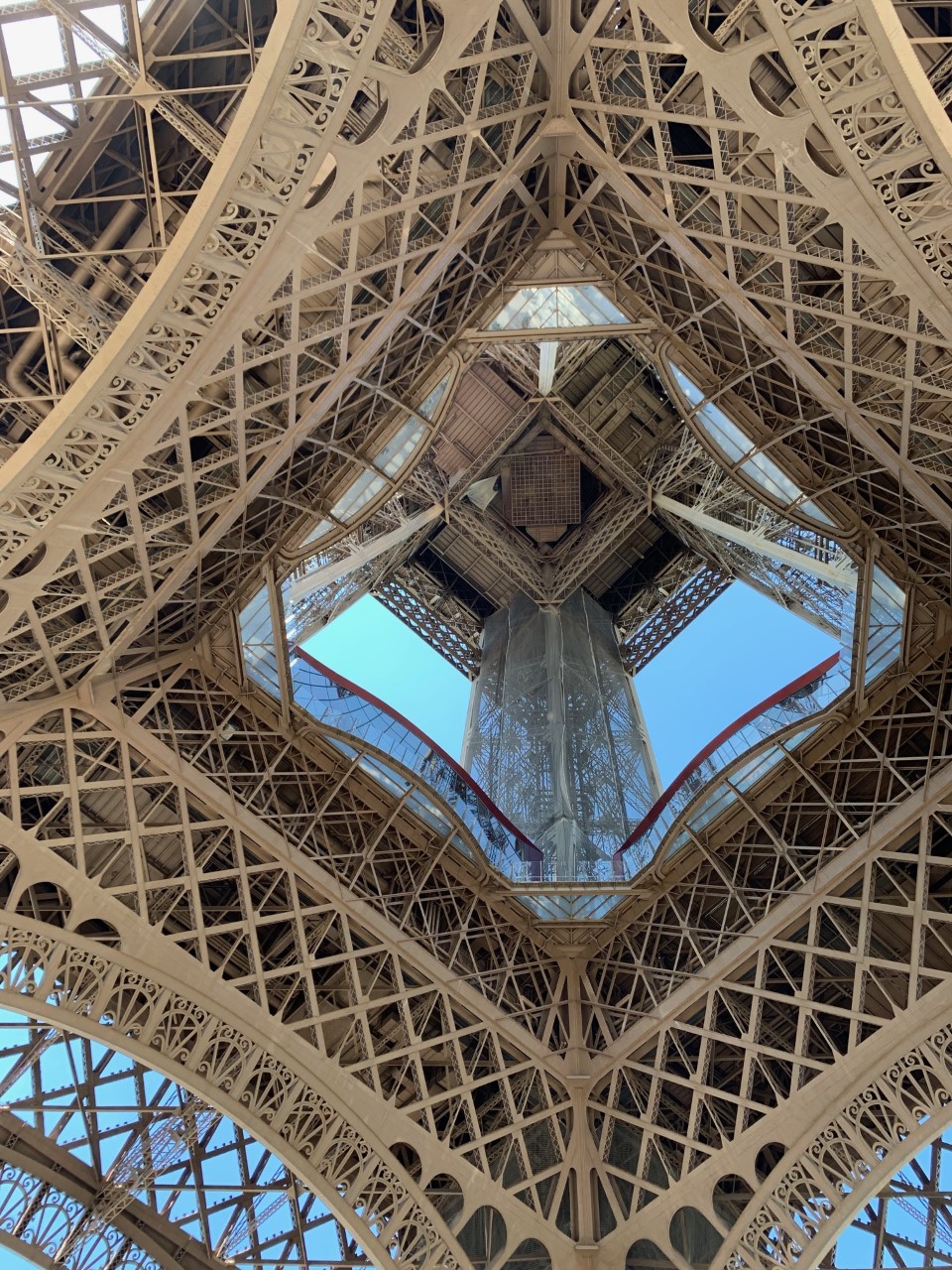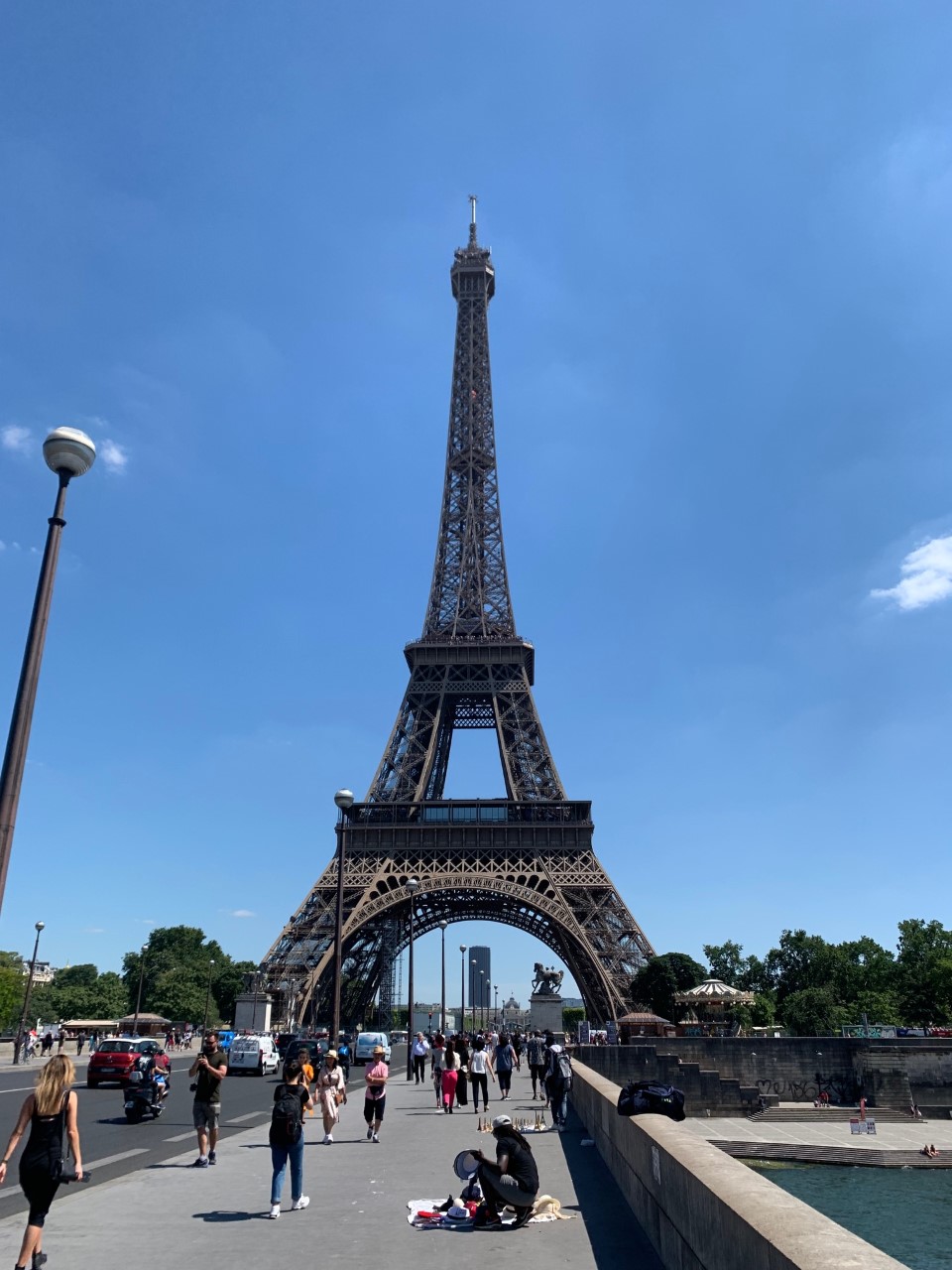 I walked across the bridge and made my way to the Champs-Elysees stretch to look at clothing and Louis Vuitton bags that I couldn't afford. But first, a quick pic of the Arc de Triomphe.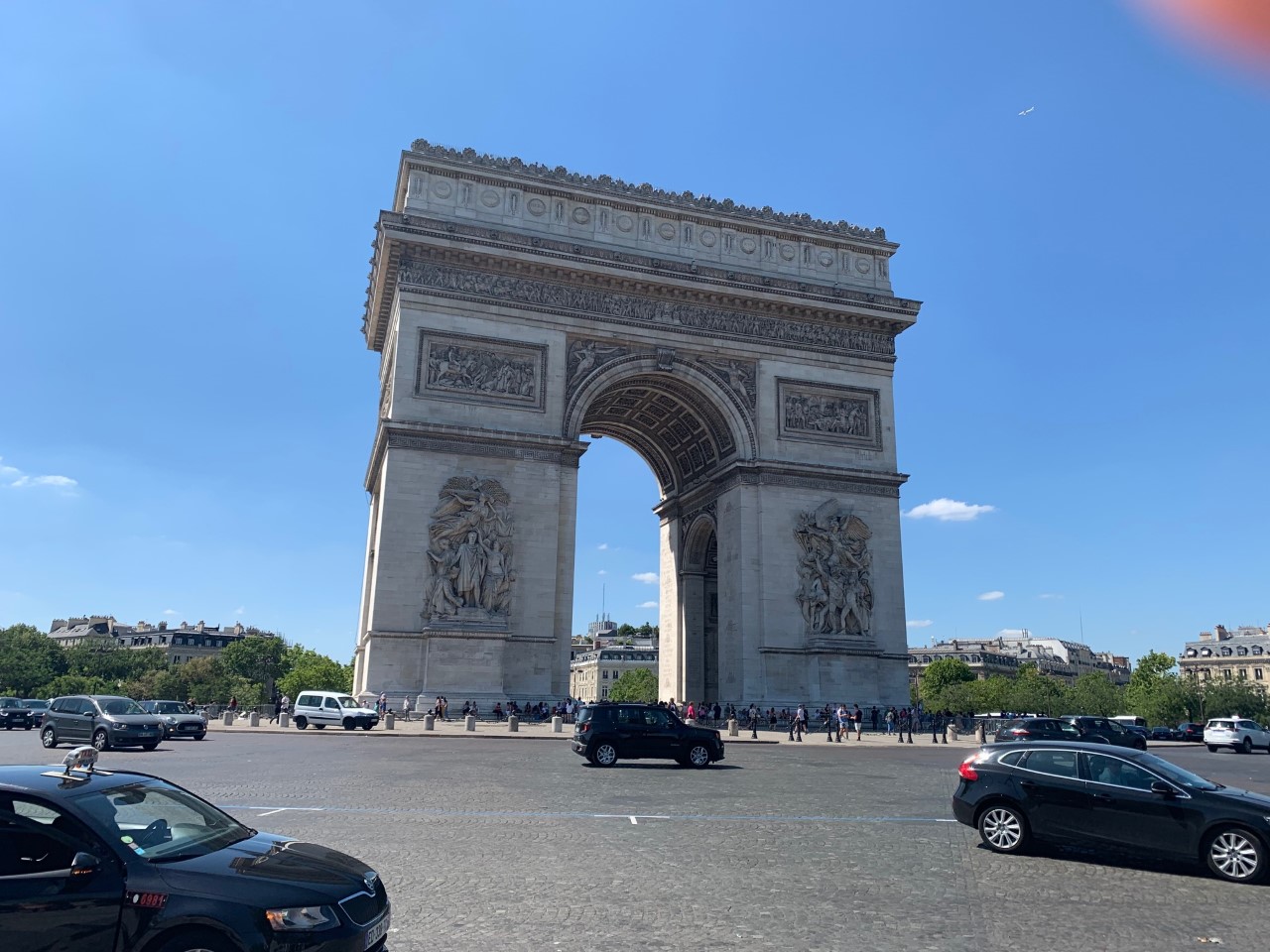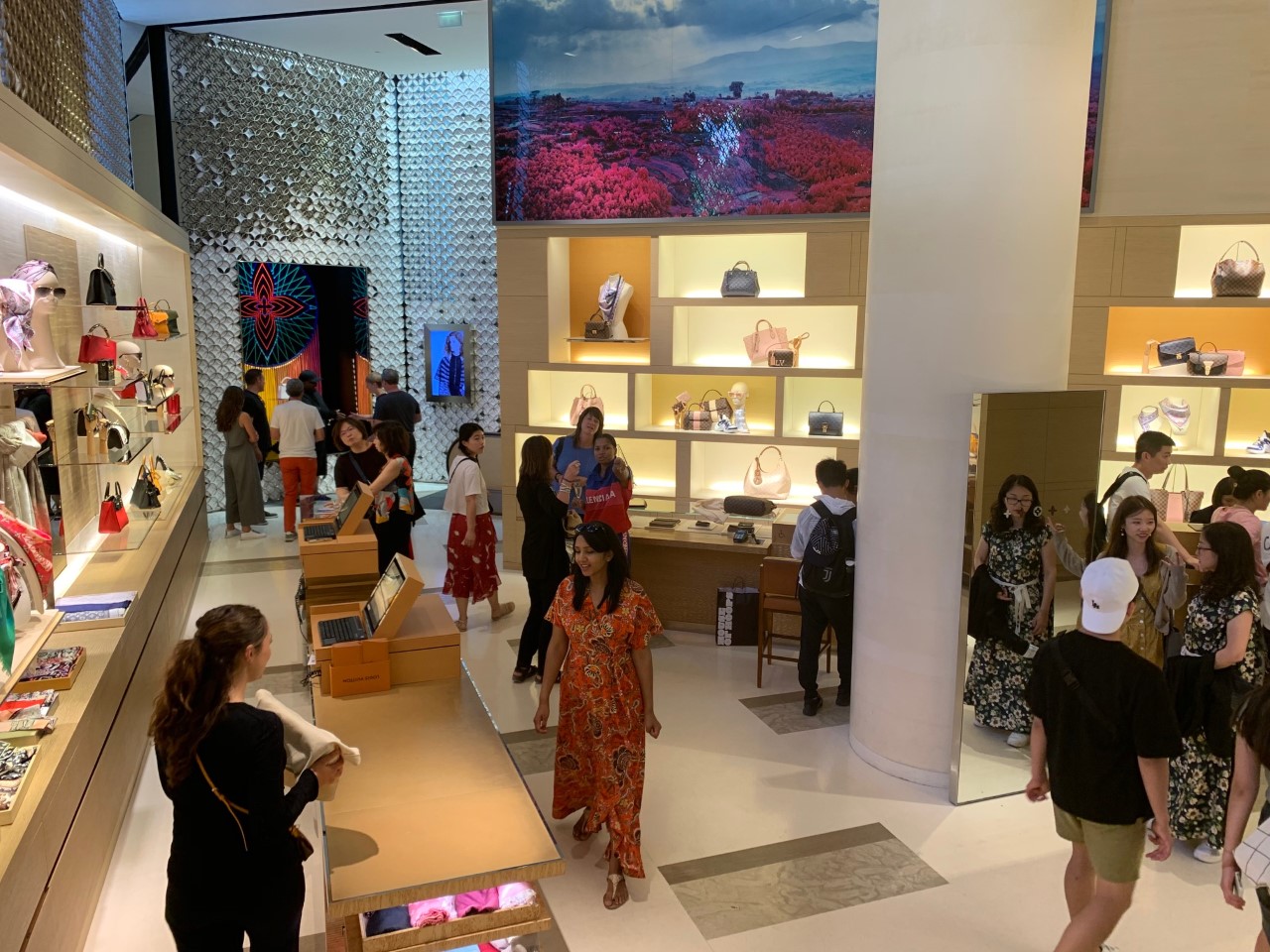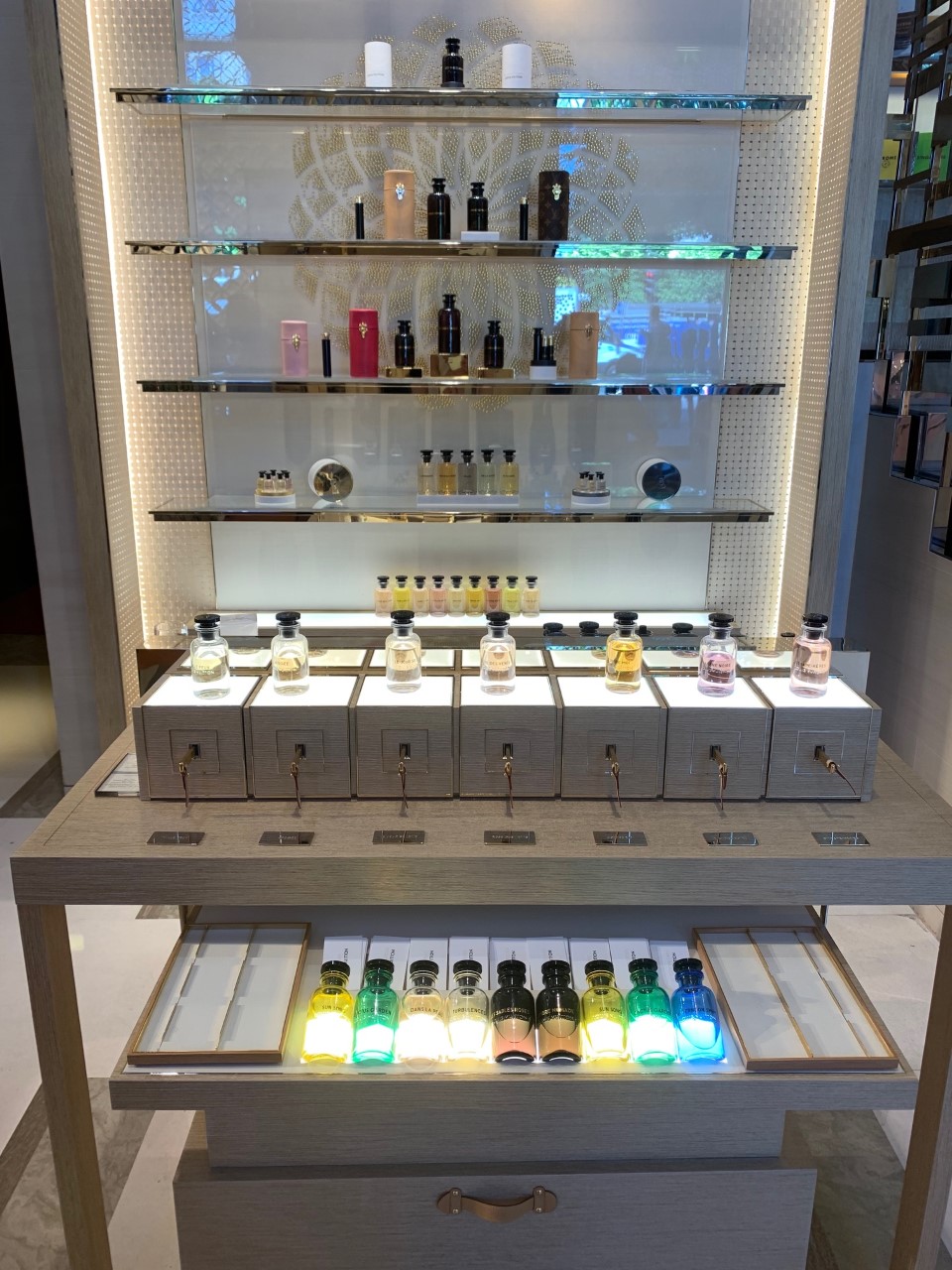 I had read that the best macarons in Paris were at a place called Laduree, so I got myself a set of 8 ($20). I think my favorite ones were the mint and strawberry.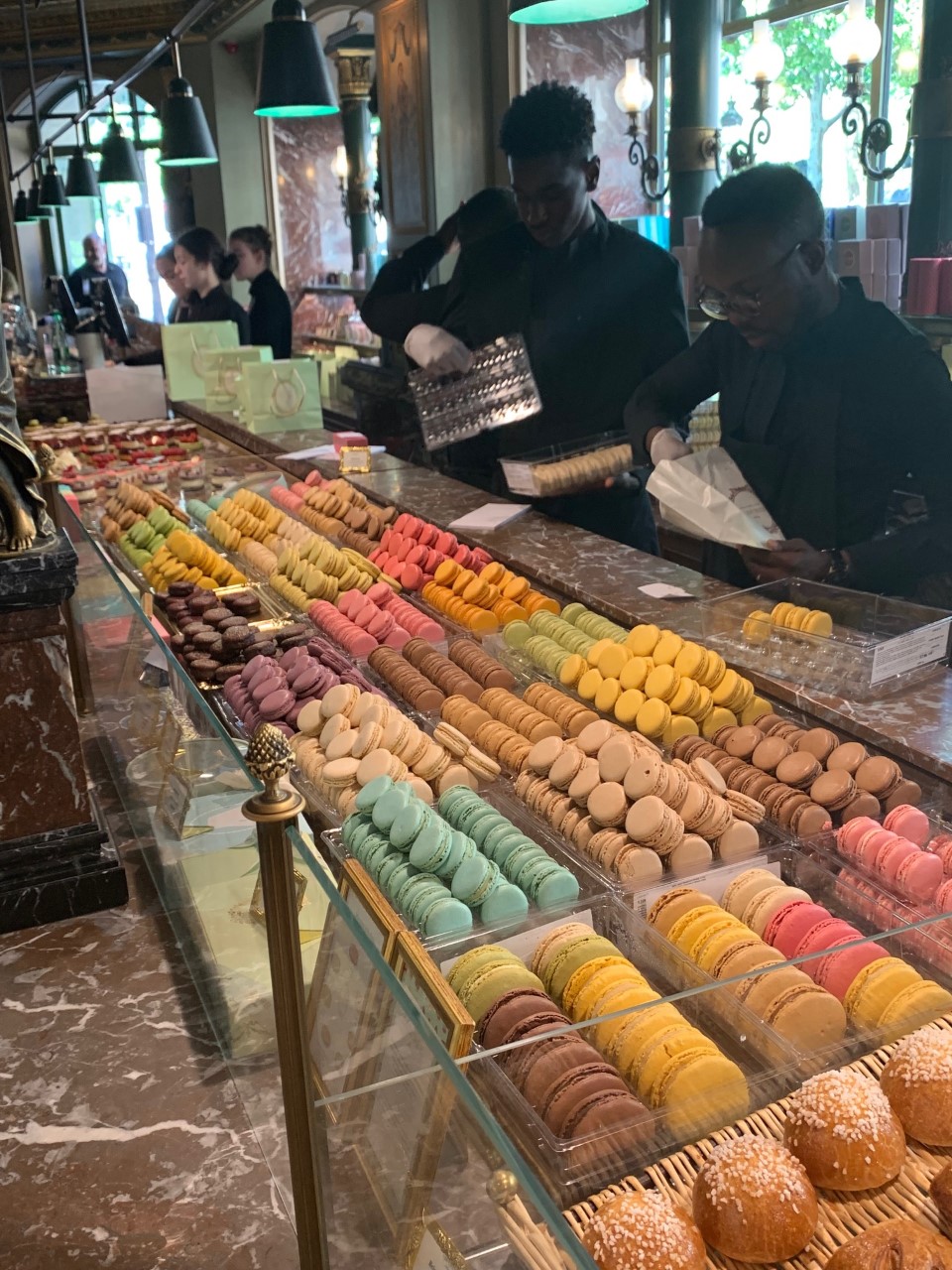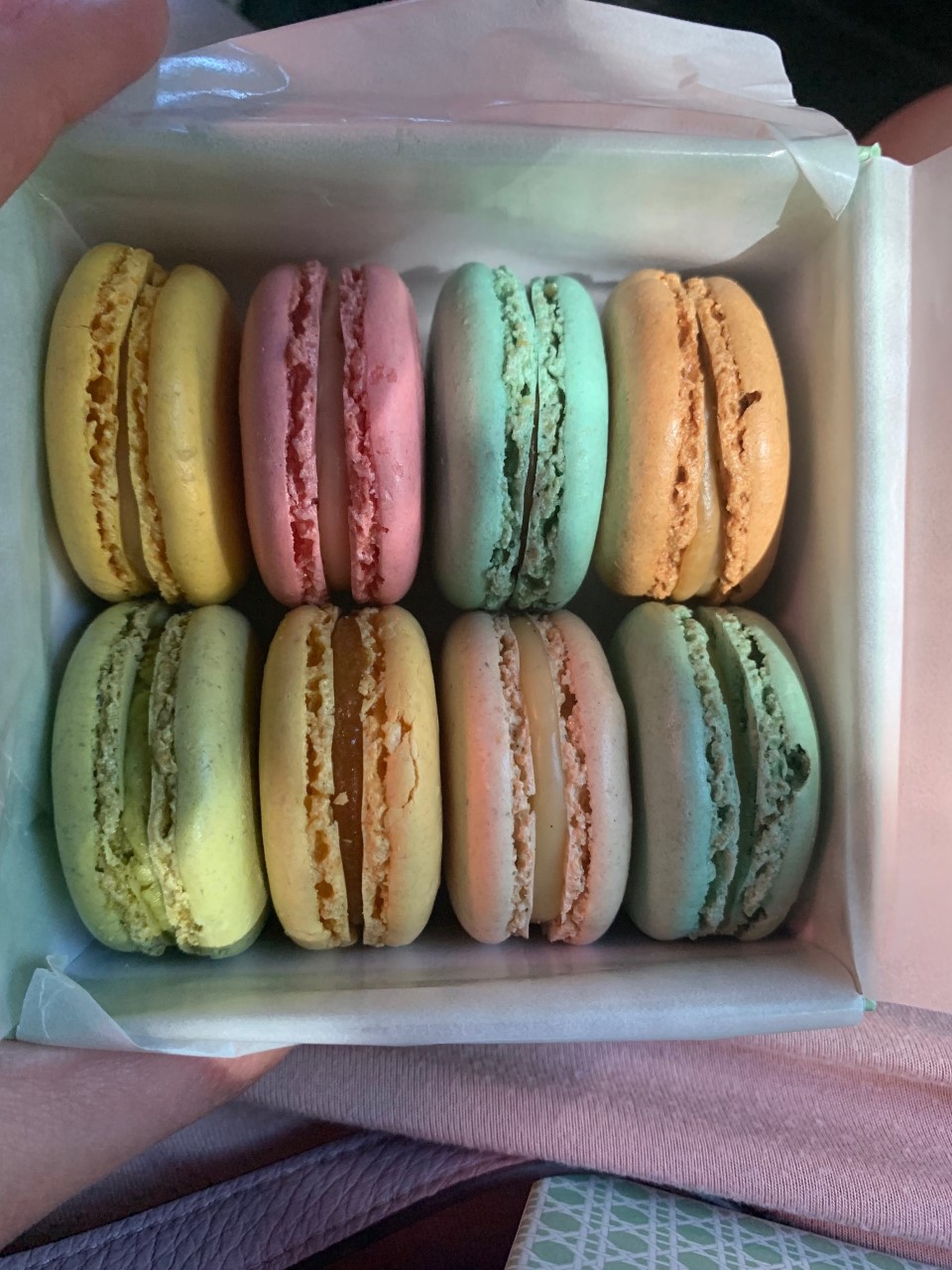 At this point, it was hot and I was sweating. I took a taxi to the Notre Dame Cathedral, which is the oldest church in the world. Unfortunately, because of the fire that happened back in mid-April, it was closed to the public, but I still managed to snap some photos of the exterior.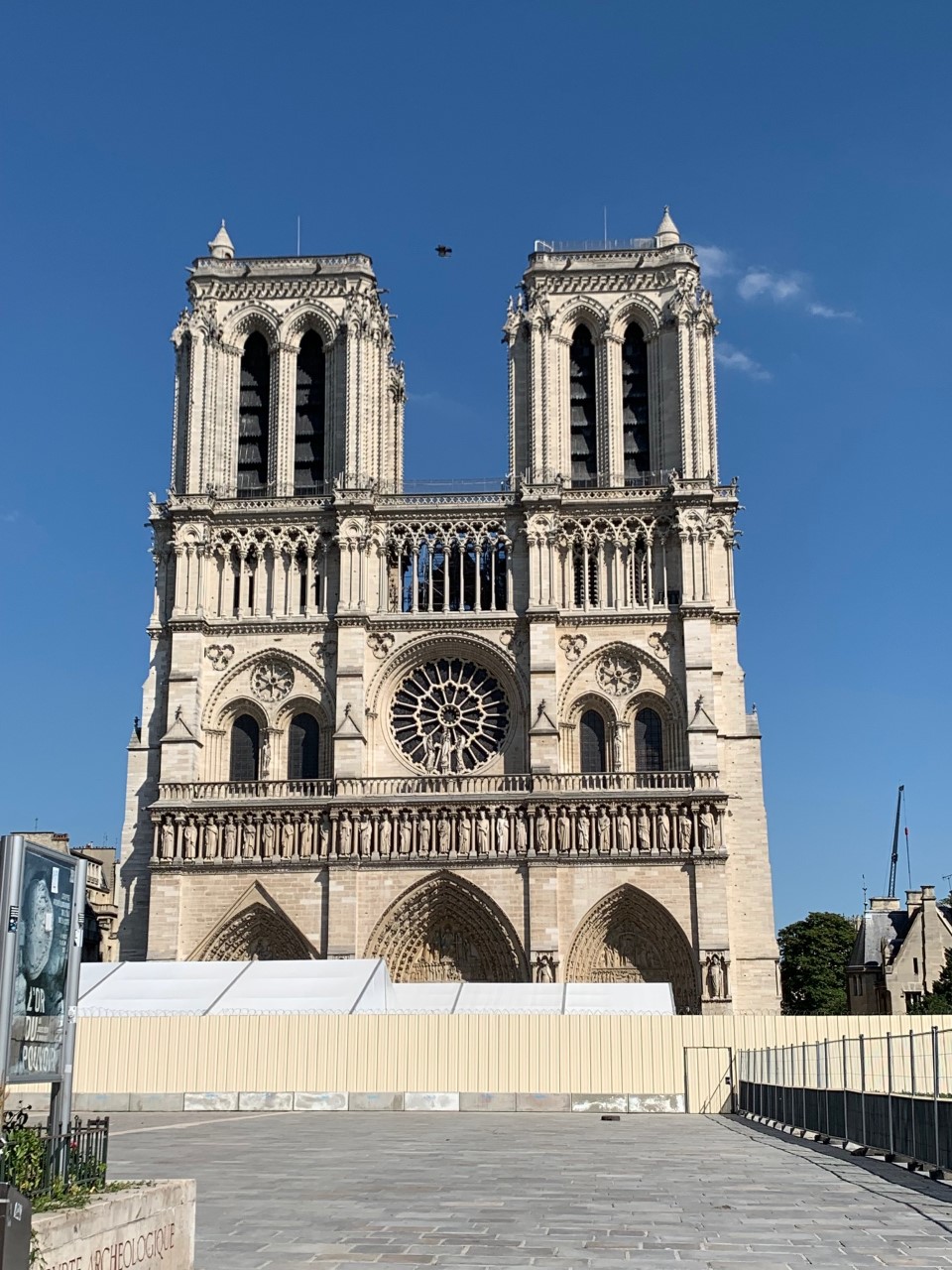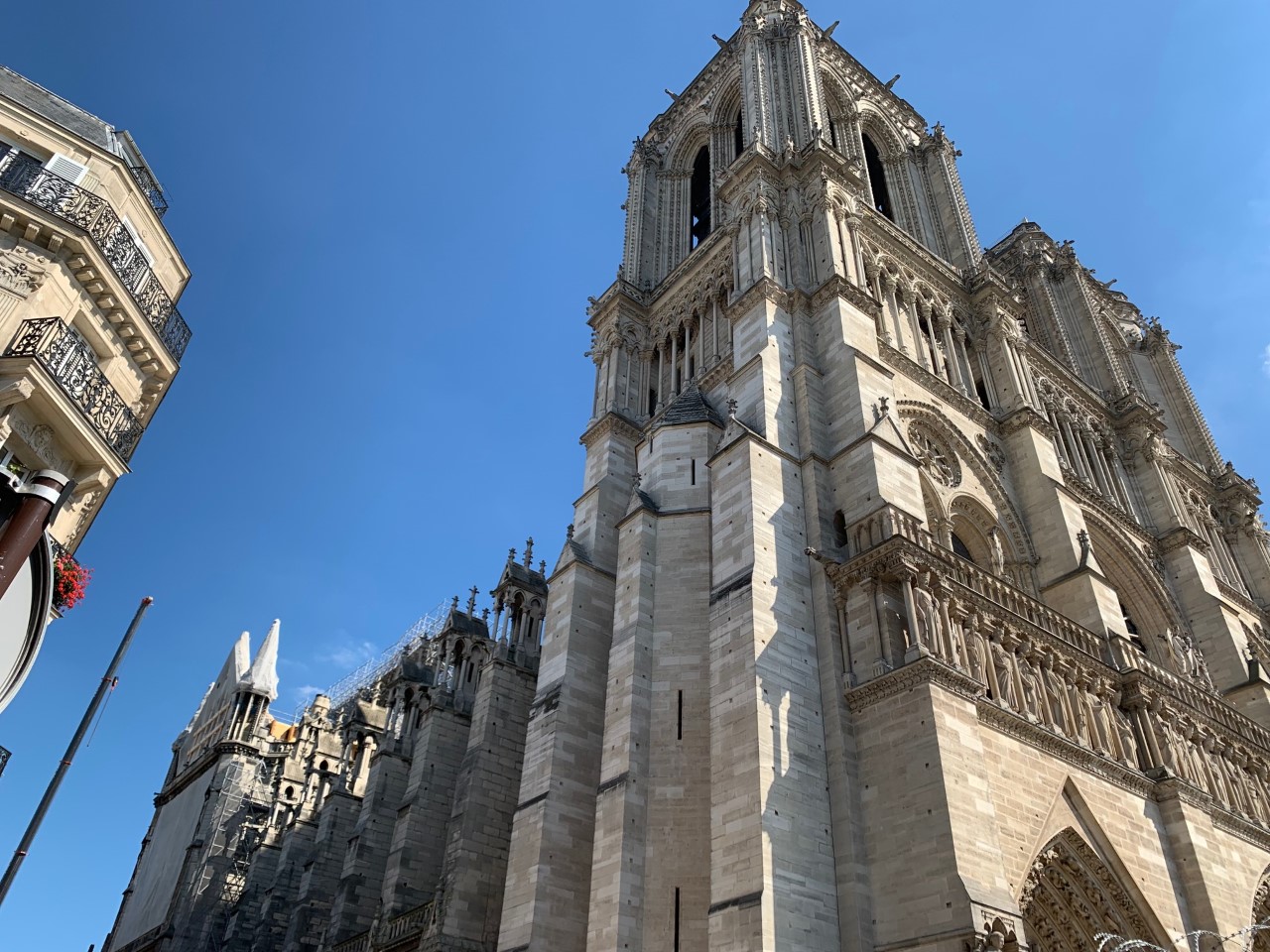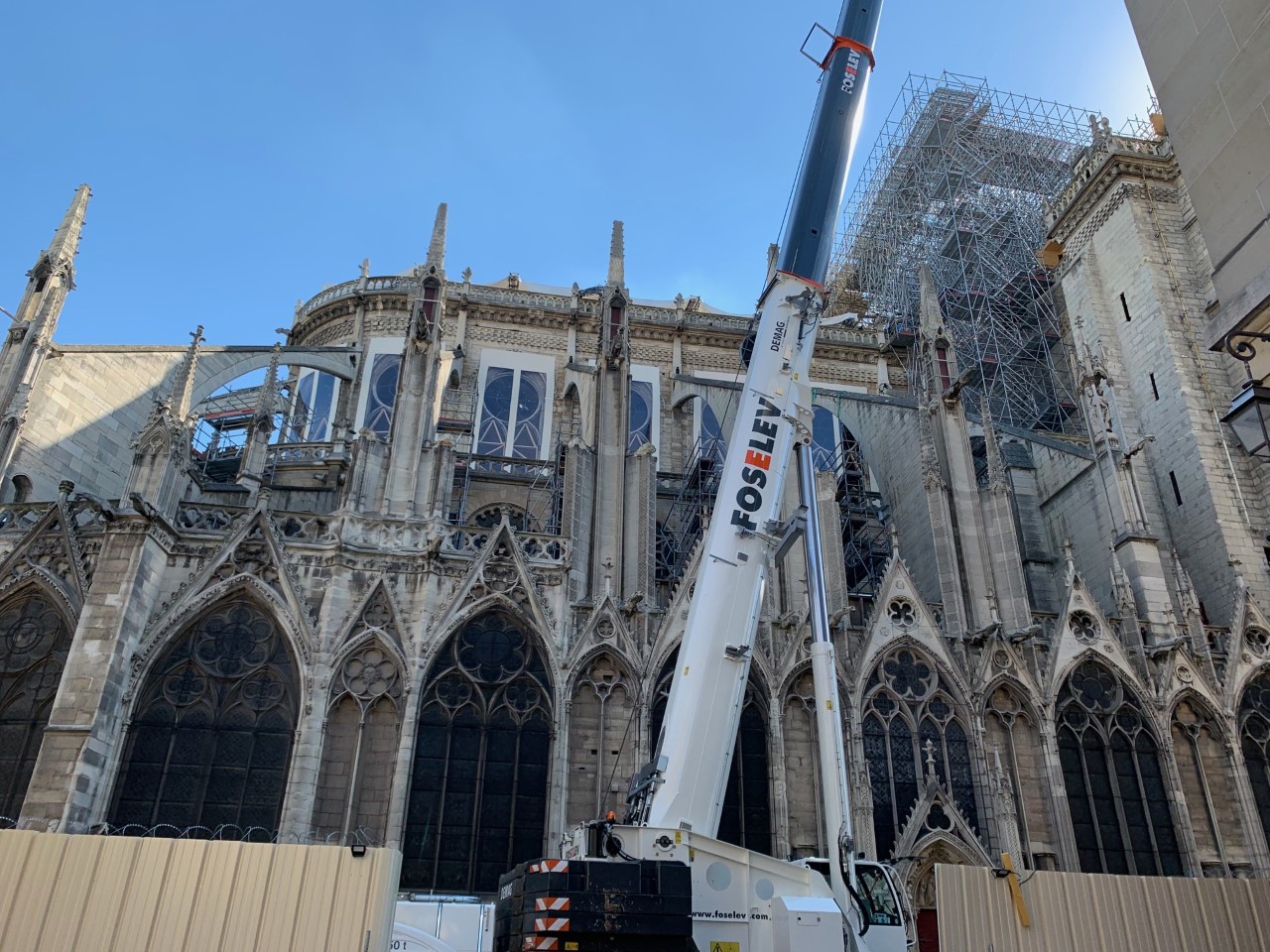 On the other side of the Cathedral I went to another cafe to have mushroom penne pasta, more bread and a beer at Le Montebello before I went home and crashed at my Airbnb.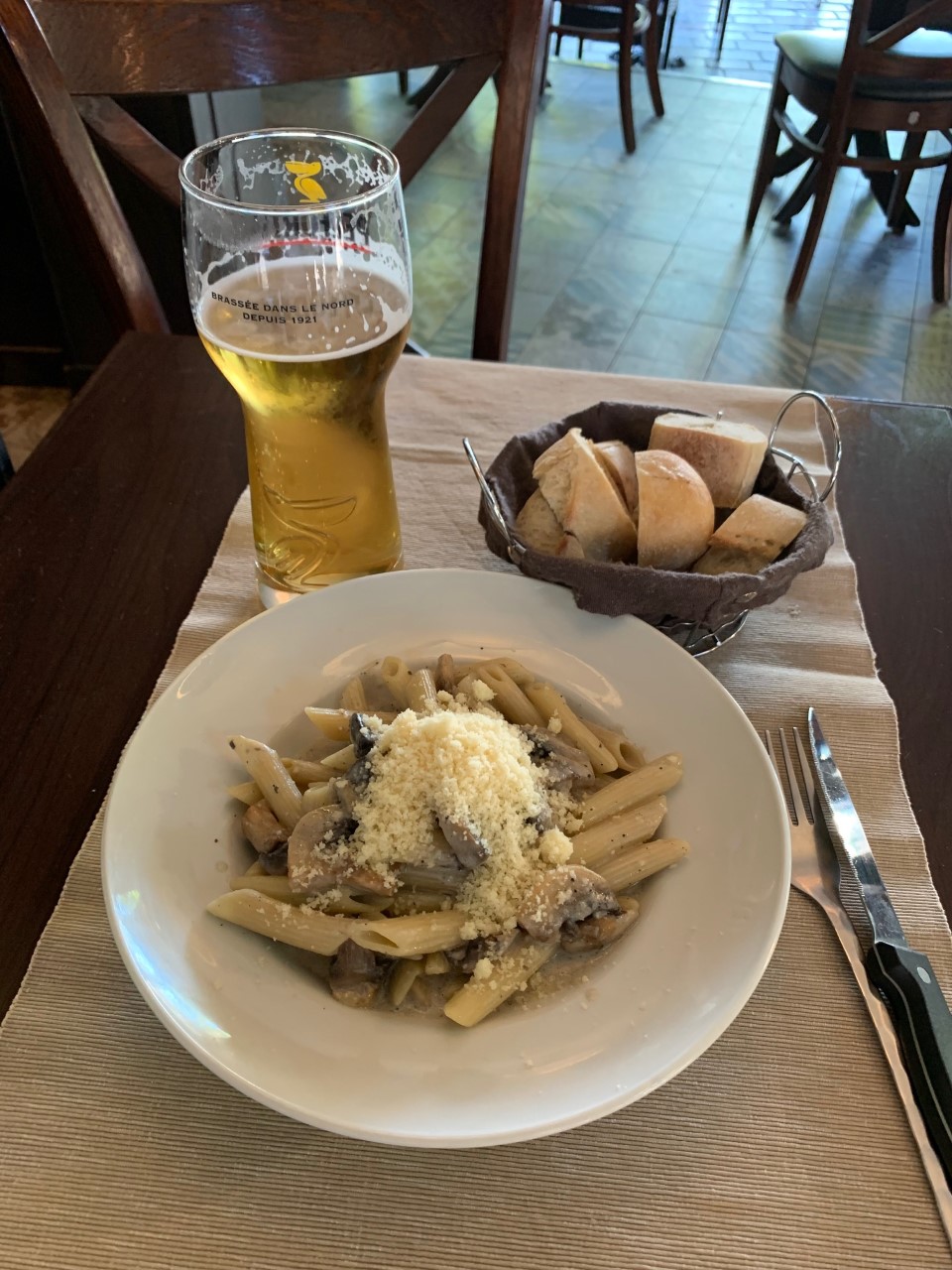 Day 7 – Wednesday, July 3
I had purchased tickets to the world-famous Louvre art museum months ago ($19) because I heard they sold out fast. Boy was I happy I got mine early!
After a few tries, I got an Uber over to the Louvre for a 10 a.m. start time (I was also sad and frustrated at this point with how many tries it took me to get a driver). This museum is huge but I am more of a wham bam thank you ma'am kind of museum goer, meaning I look and move on.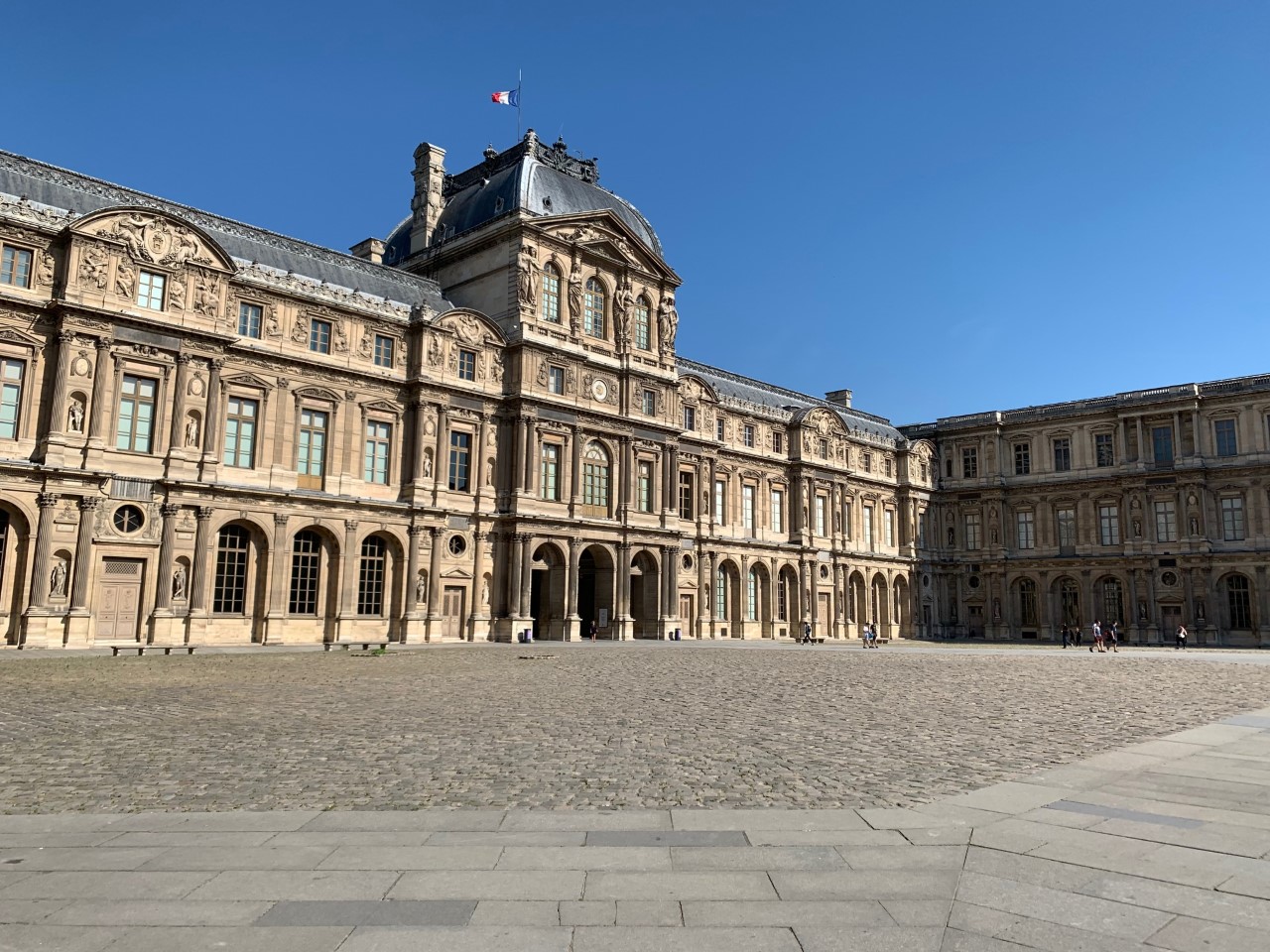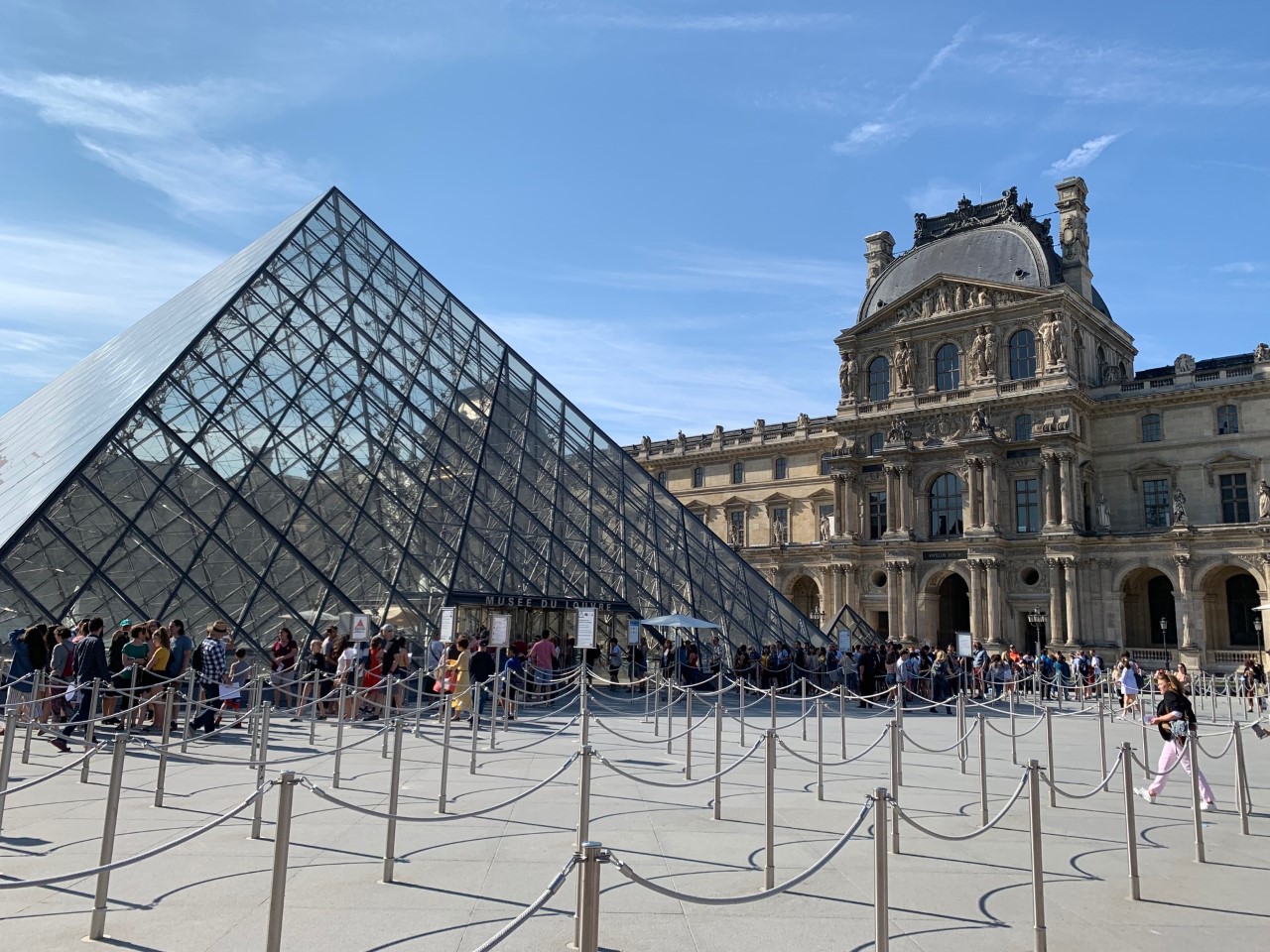 The Louvre is known for having the Mona Lisa (which is in its own private room, it's a very small painting!), Venus de Milo and Liberty Leading the People, to name a few.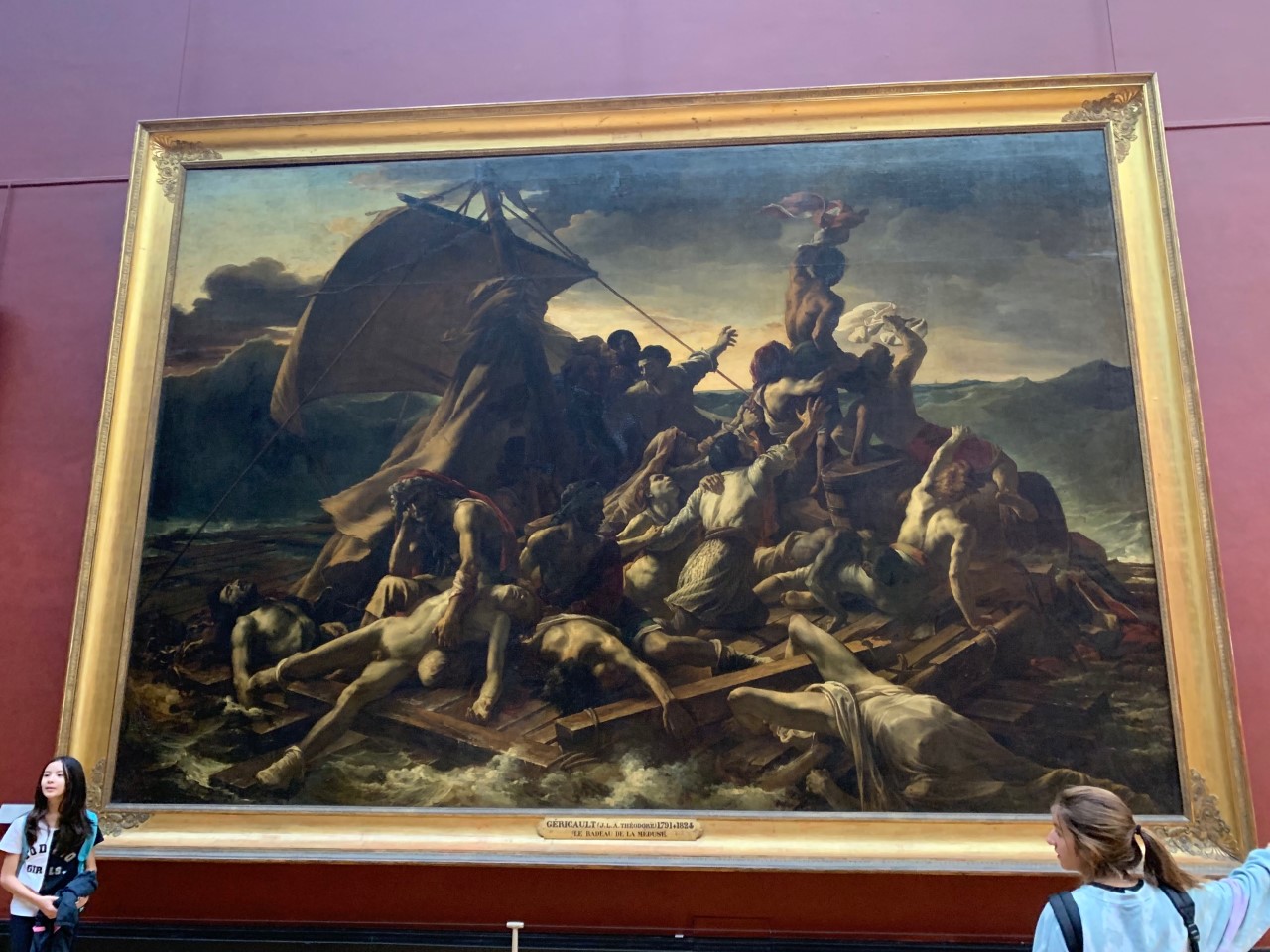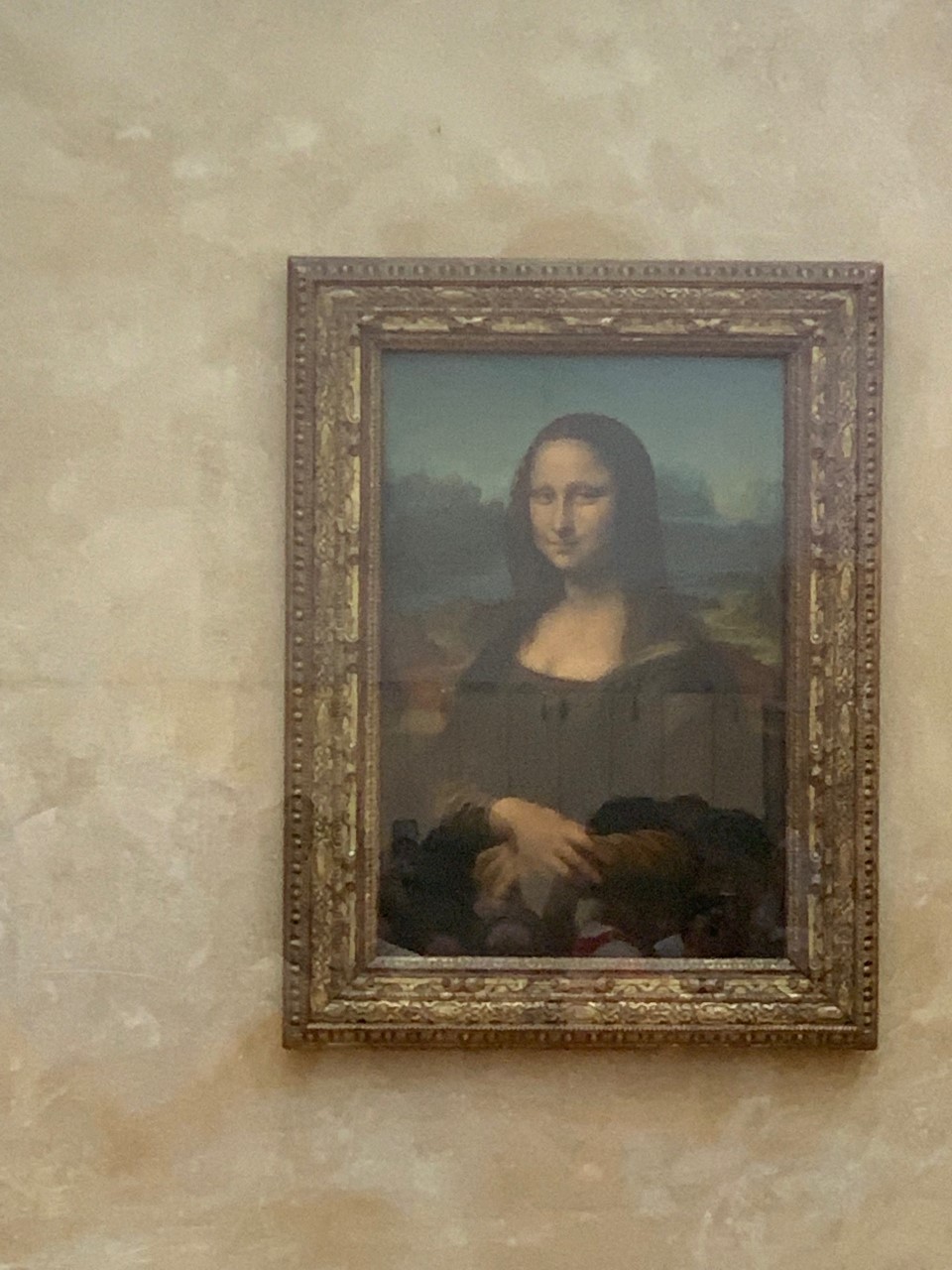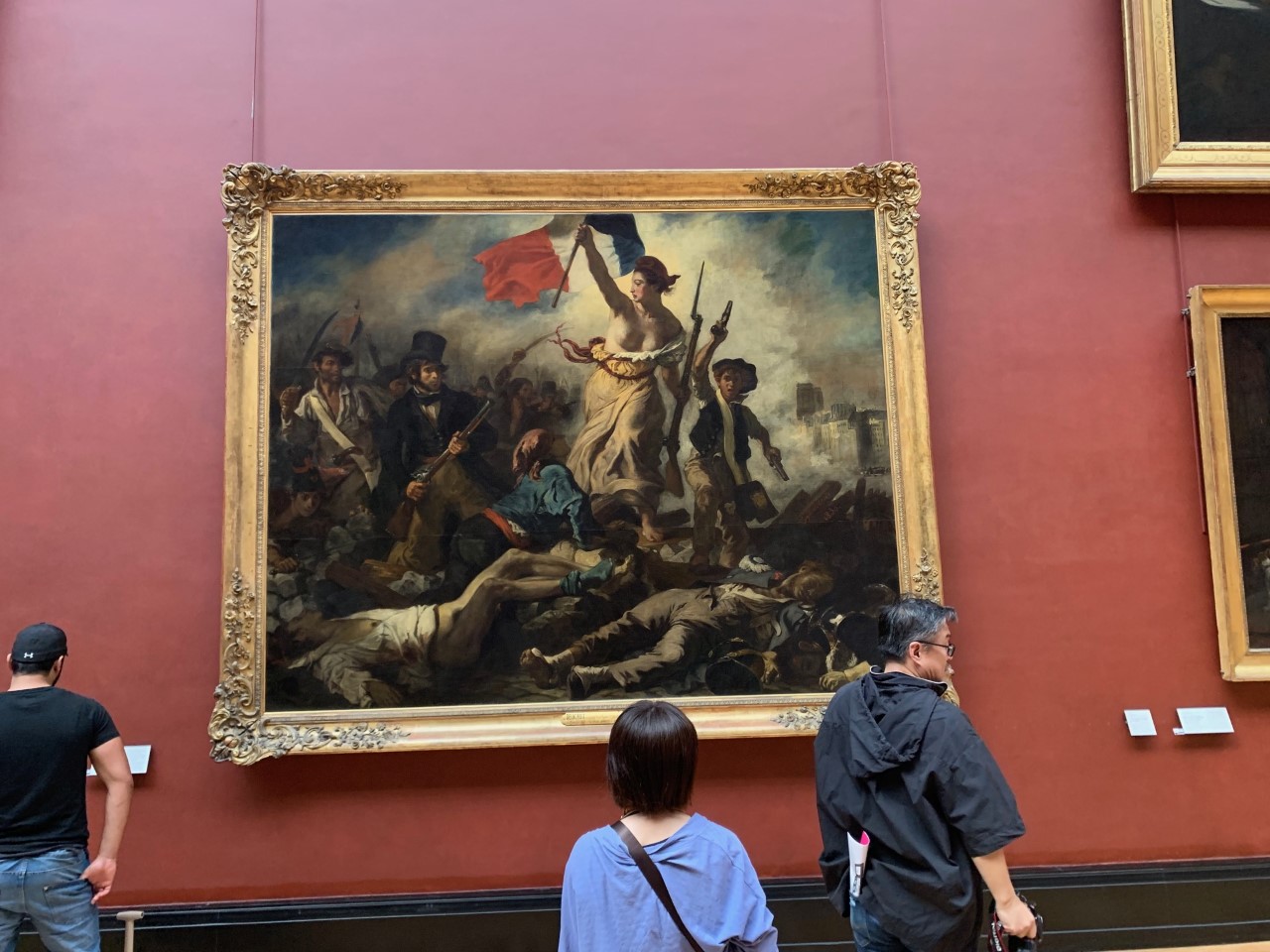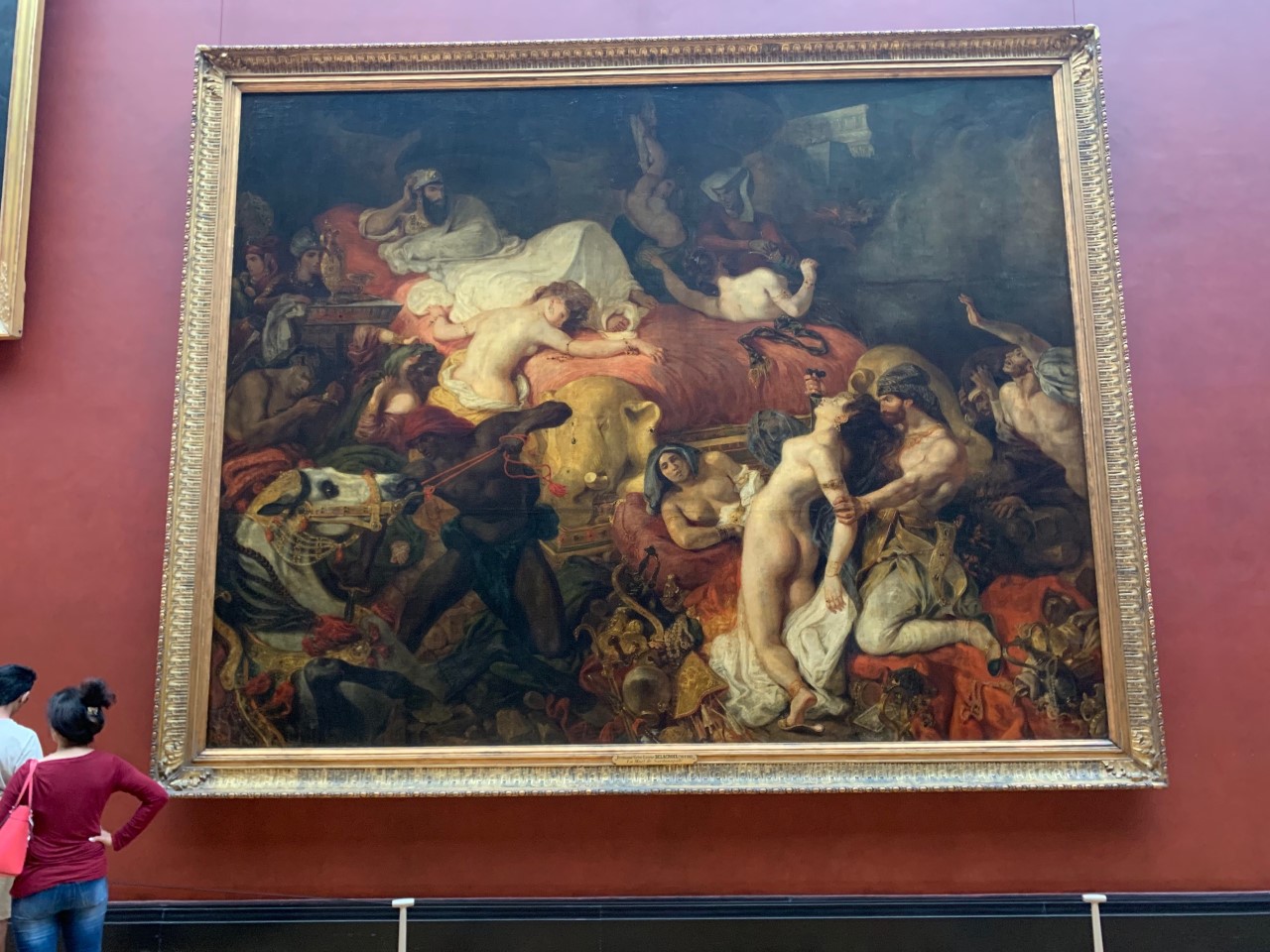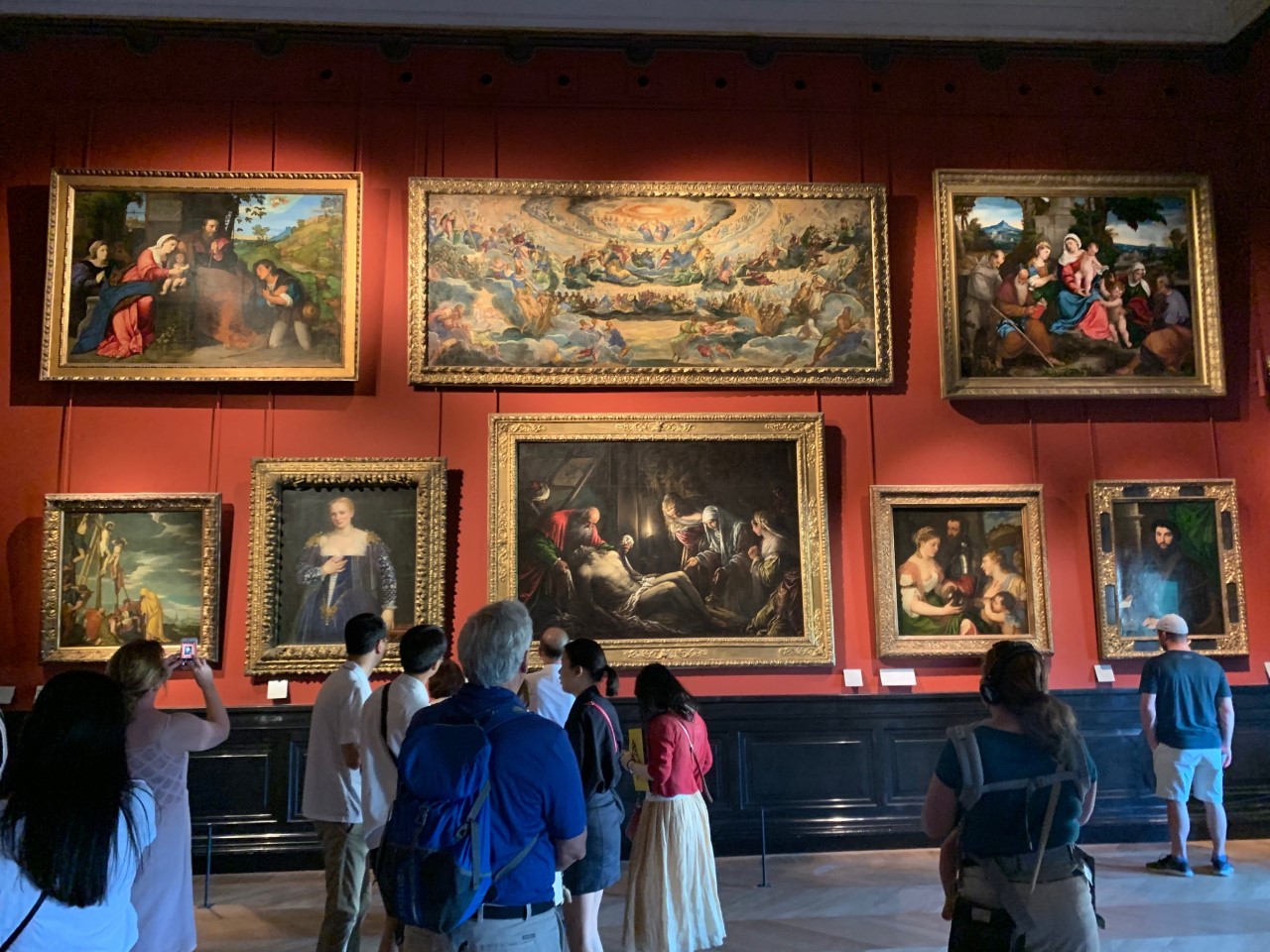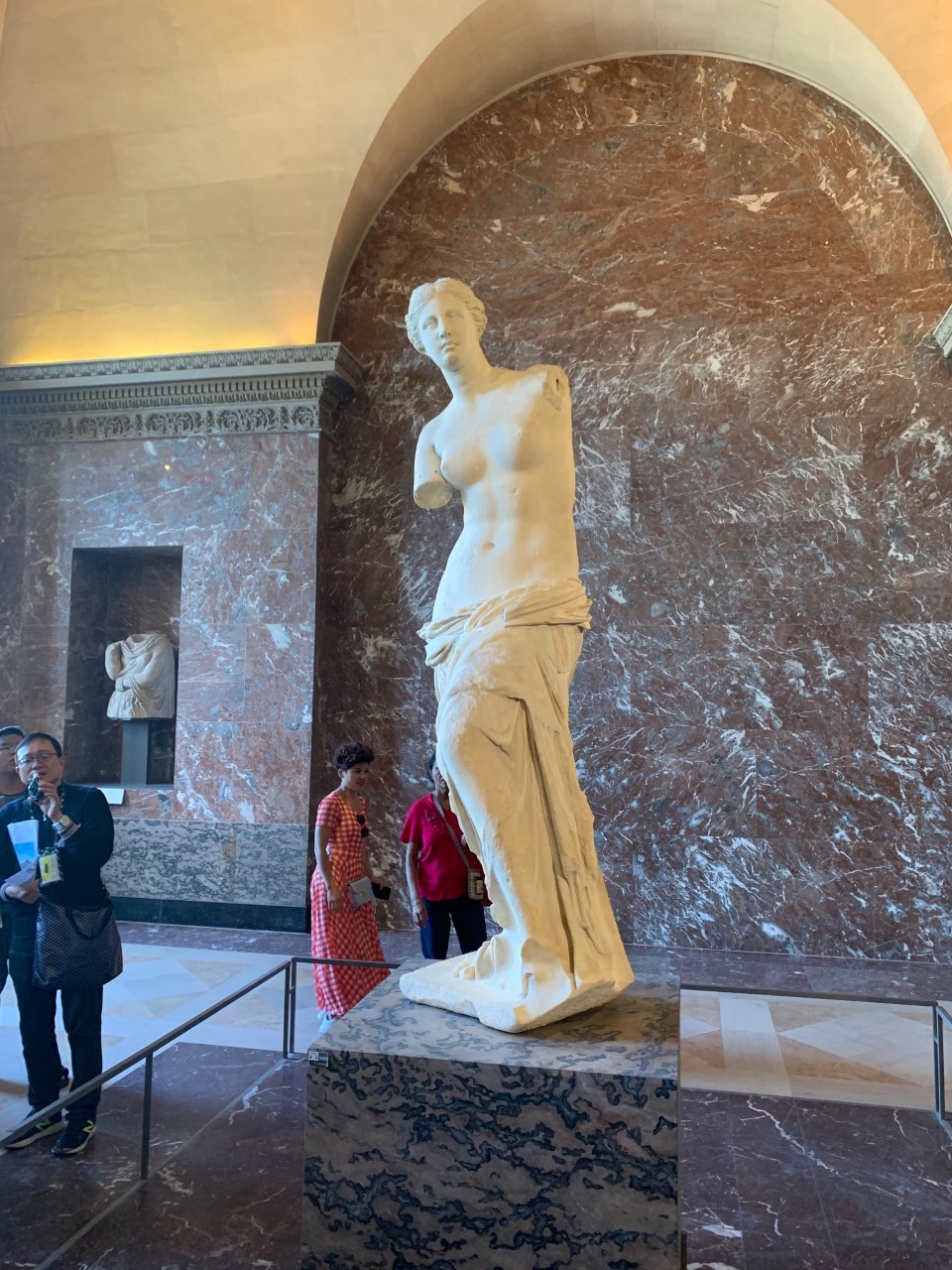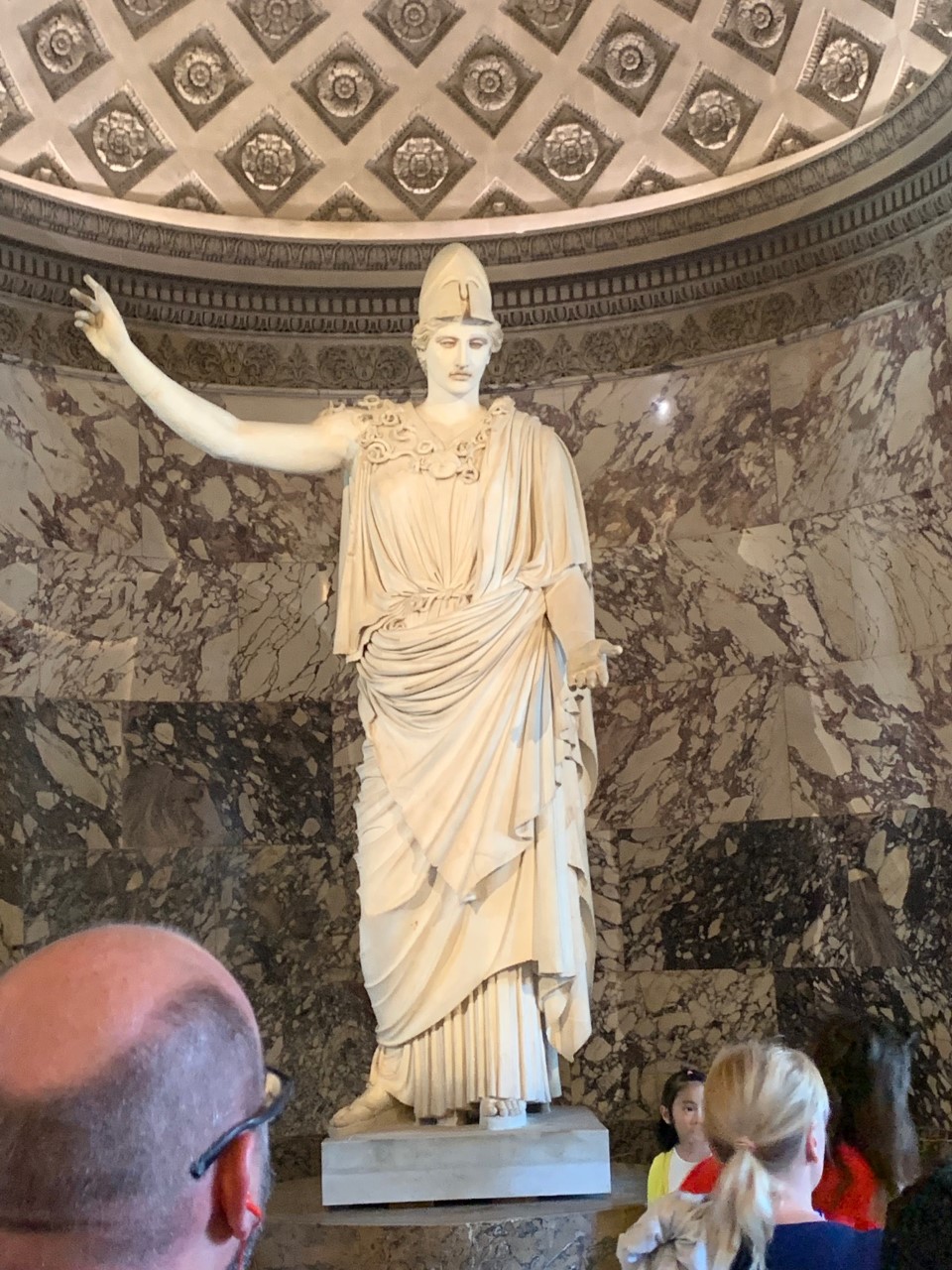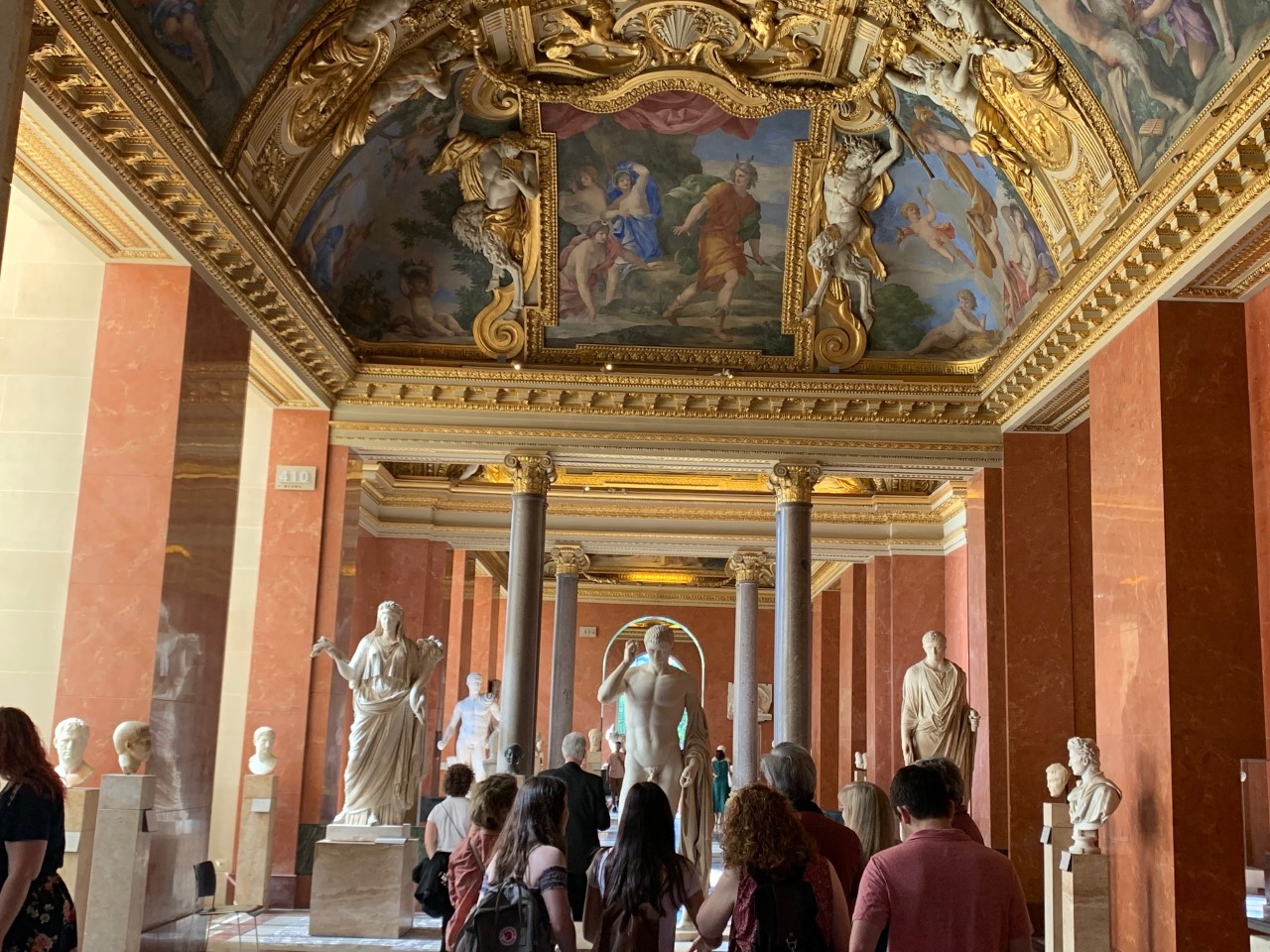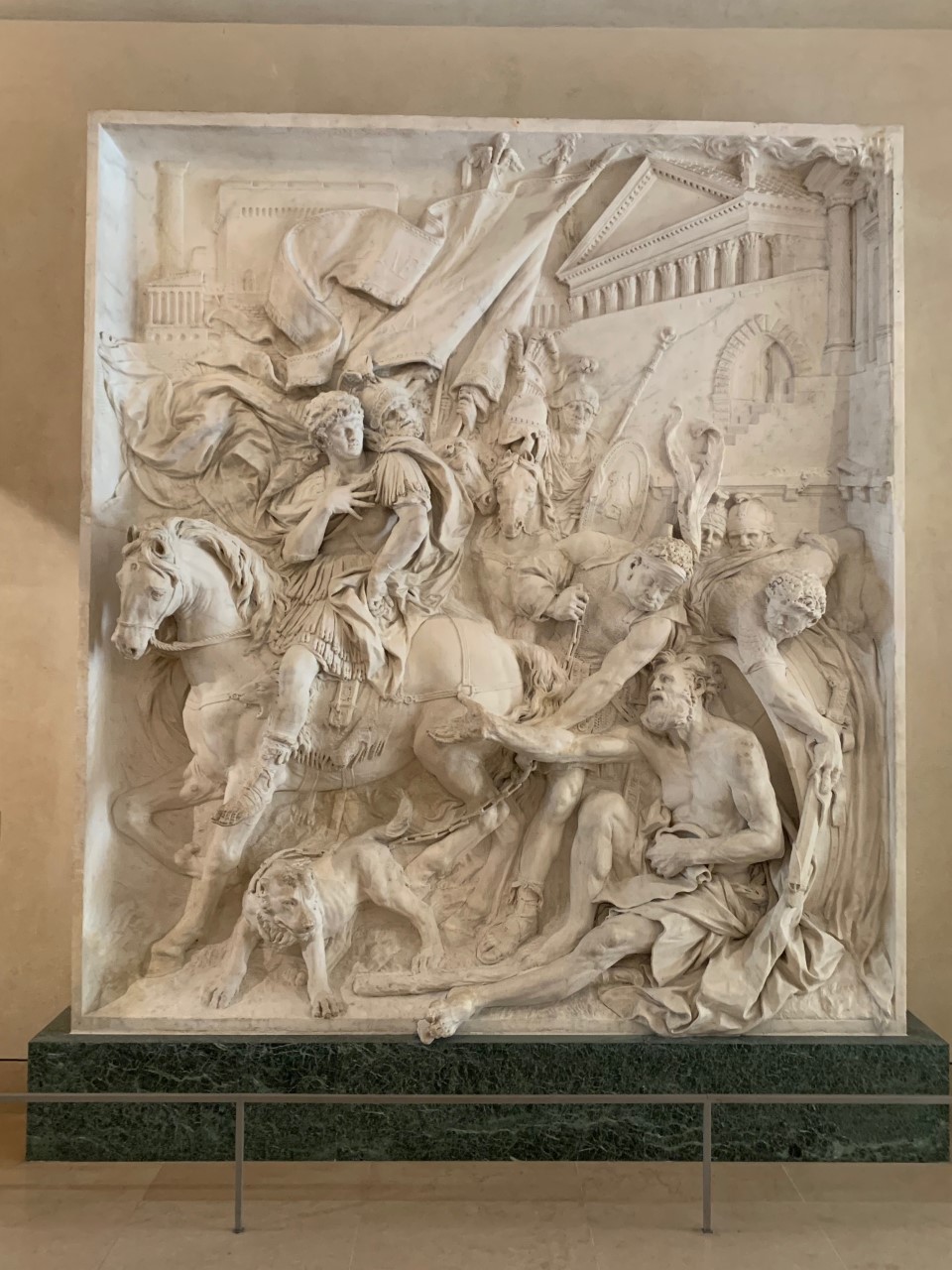 My Airbnb lady had told me to check out the Galeries Lafayette because of the architecture and the rooftop  restaurant, so that's where I headed to next and where it go interesting. But first, I saw some models posing in wedding dresses on my way over.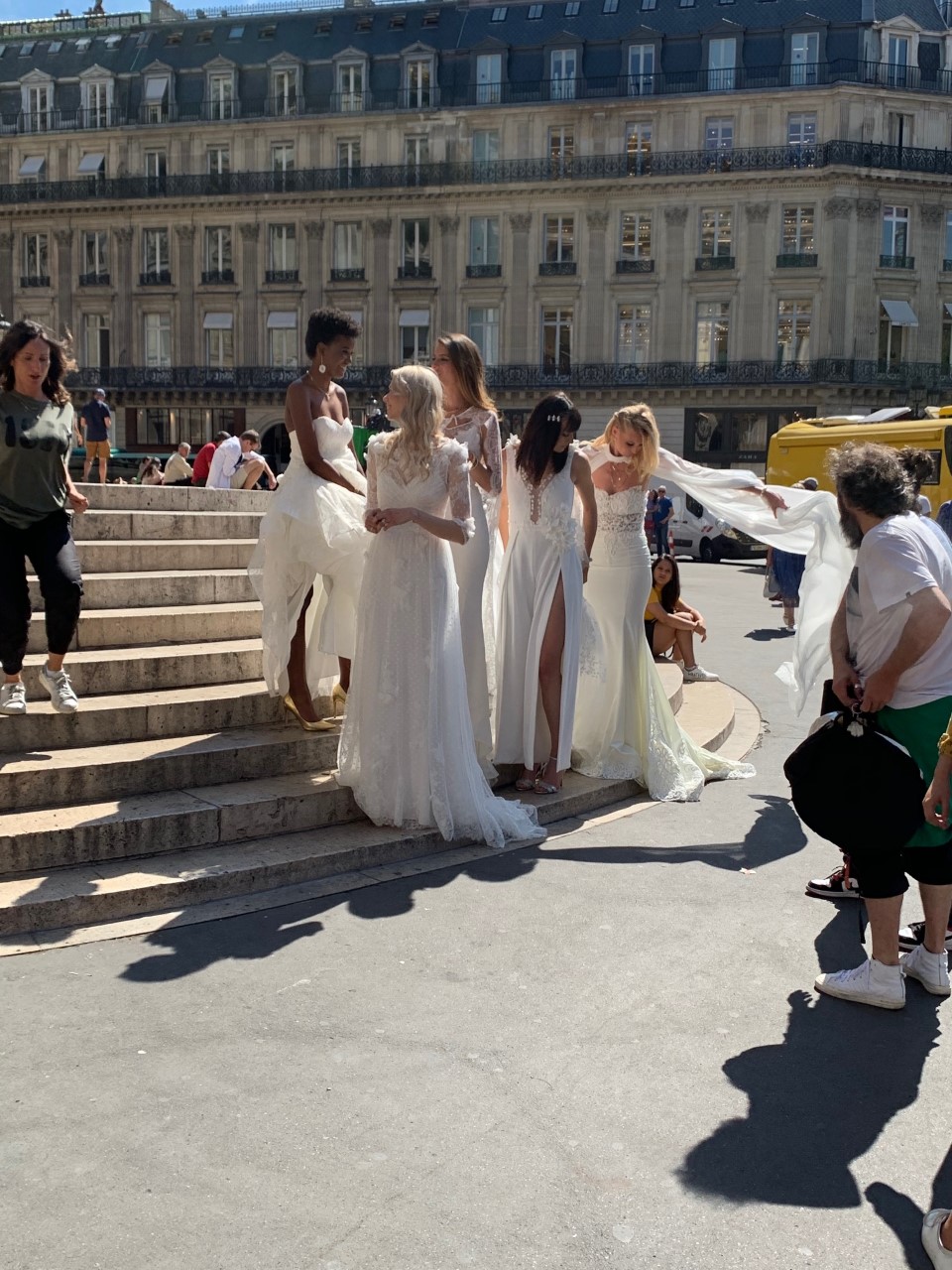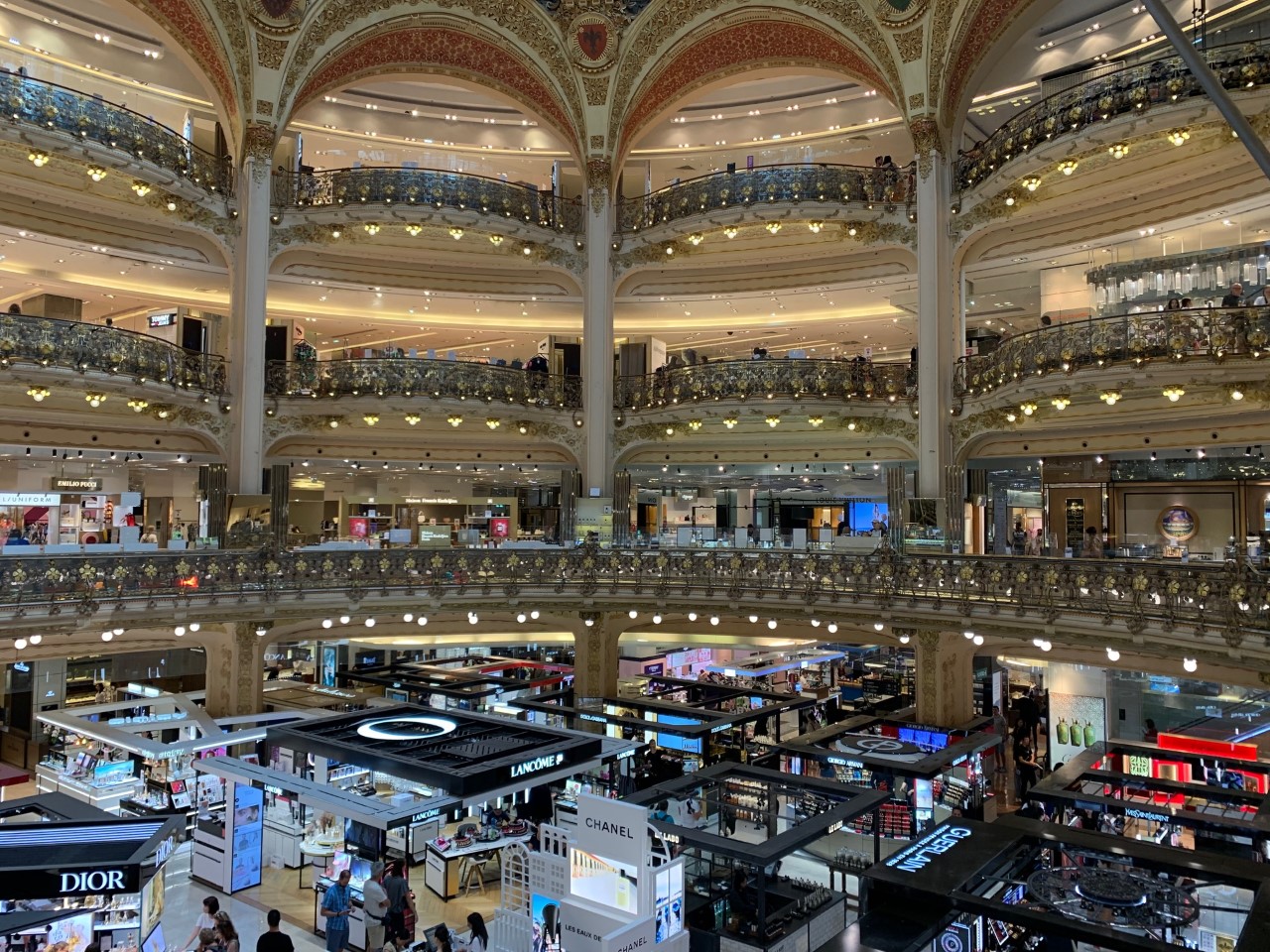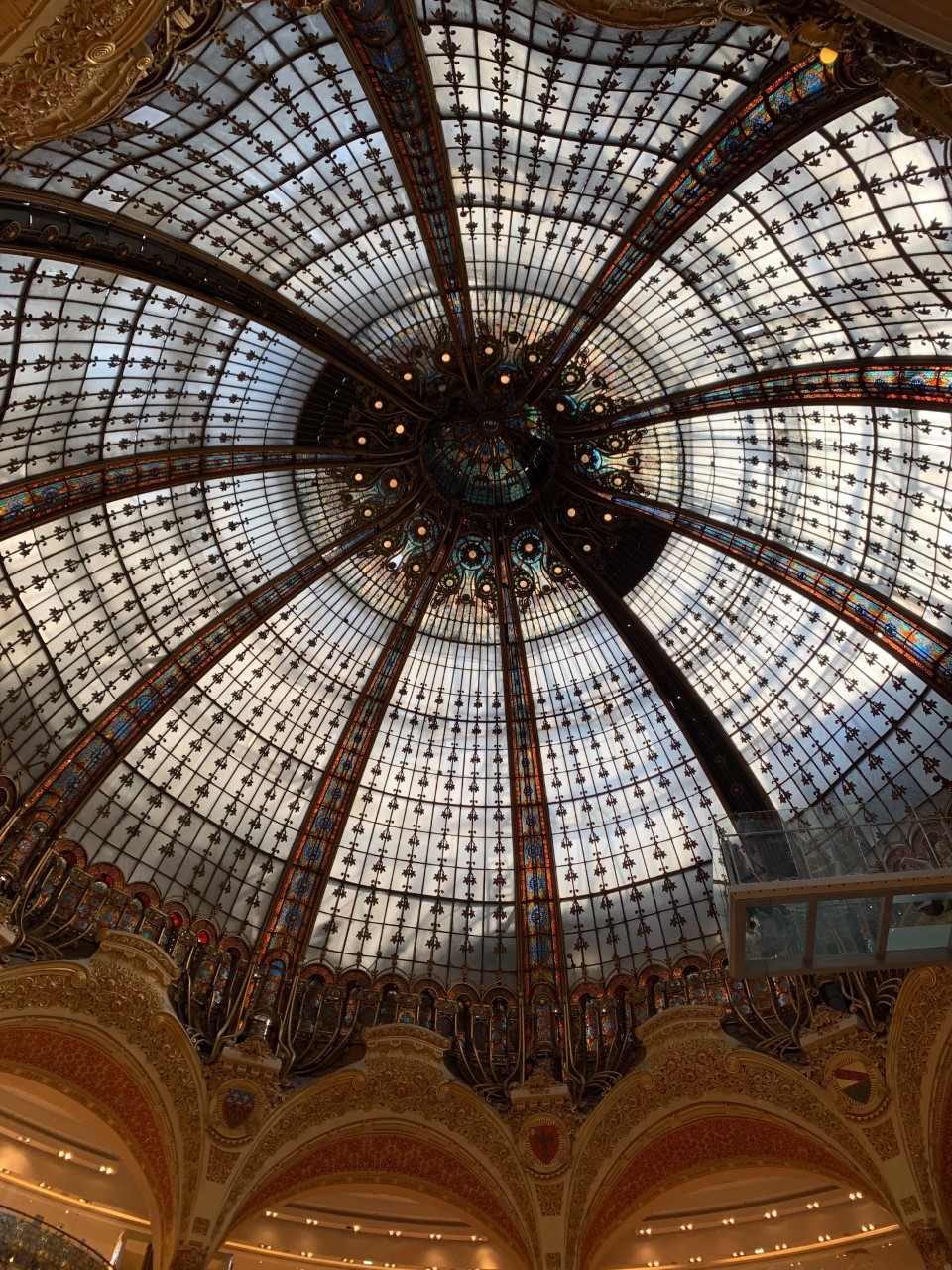 I get to the galerie, take some photos inside and then went up 5 escalators to take a photo of the gorgeous view of the city, which of course included the Eiffel Tower.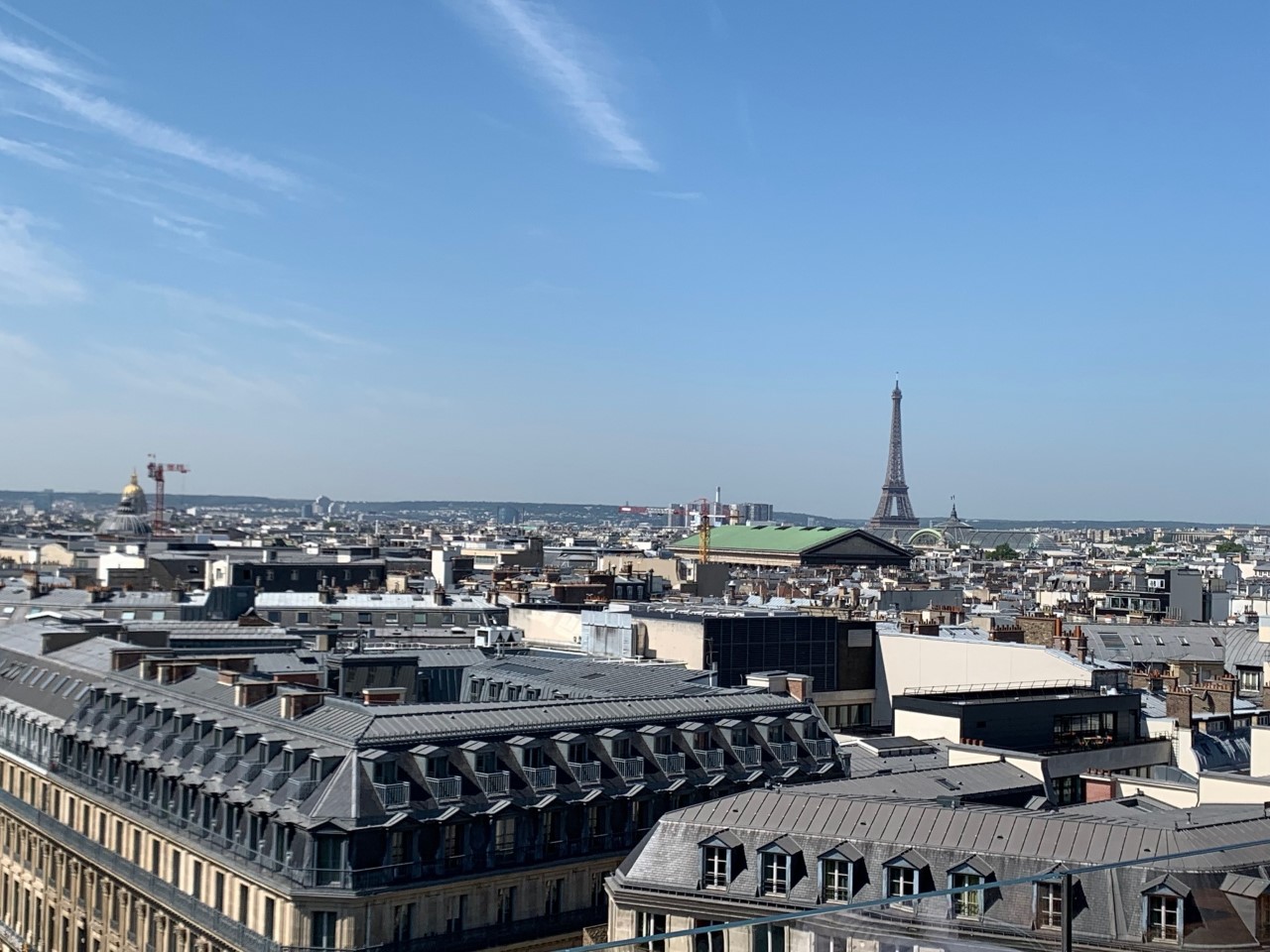 The hostess seats me and 3 others, which are all coincidentally Americans. Twenty-five minutes go by and still not one waiter came to serve us – you guys it wasn't even that busy. The two waiters kept helping these two other tables that were closer to the ledge, it was weird. So I got up, confronted the waiter and the manager and told them how horrible their customer service was. I made sure I was loud because I wanted everyone to know how much they sucked.
"Madame, madame, come back, please!" shouted the manager.
"Hell no, you broke my trust, goodbye!" I snapped back as I stormed off.
I get downstairs frustrated and in tears, then hopped over to the Musee Yves Saint Laurent ($7), which is one of the most iconic French fashion designers of all time. Hey, you can't be in Paris without touring a fashion museum right? I also really like to see how things are made. It's never really been about the buying for me.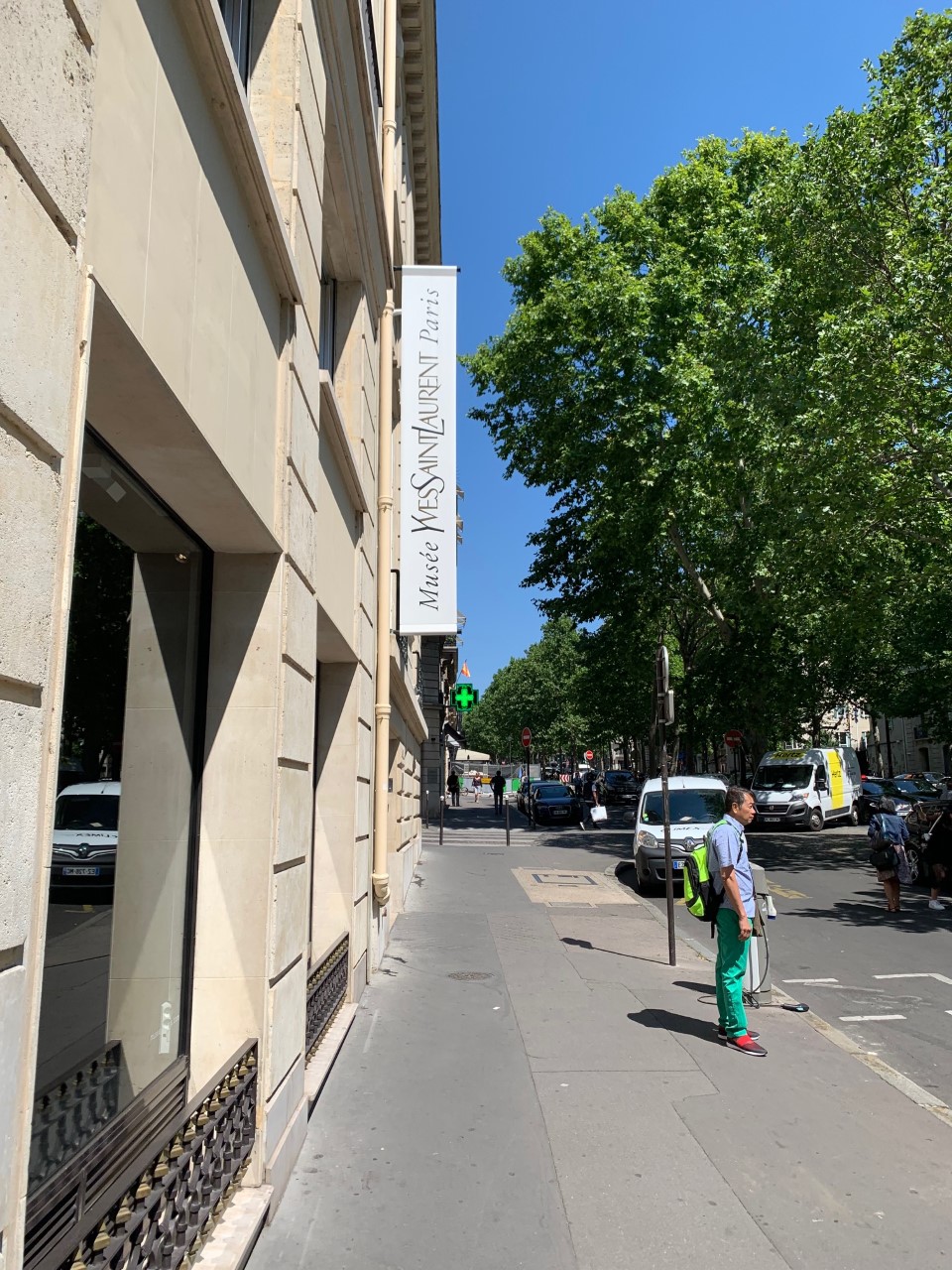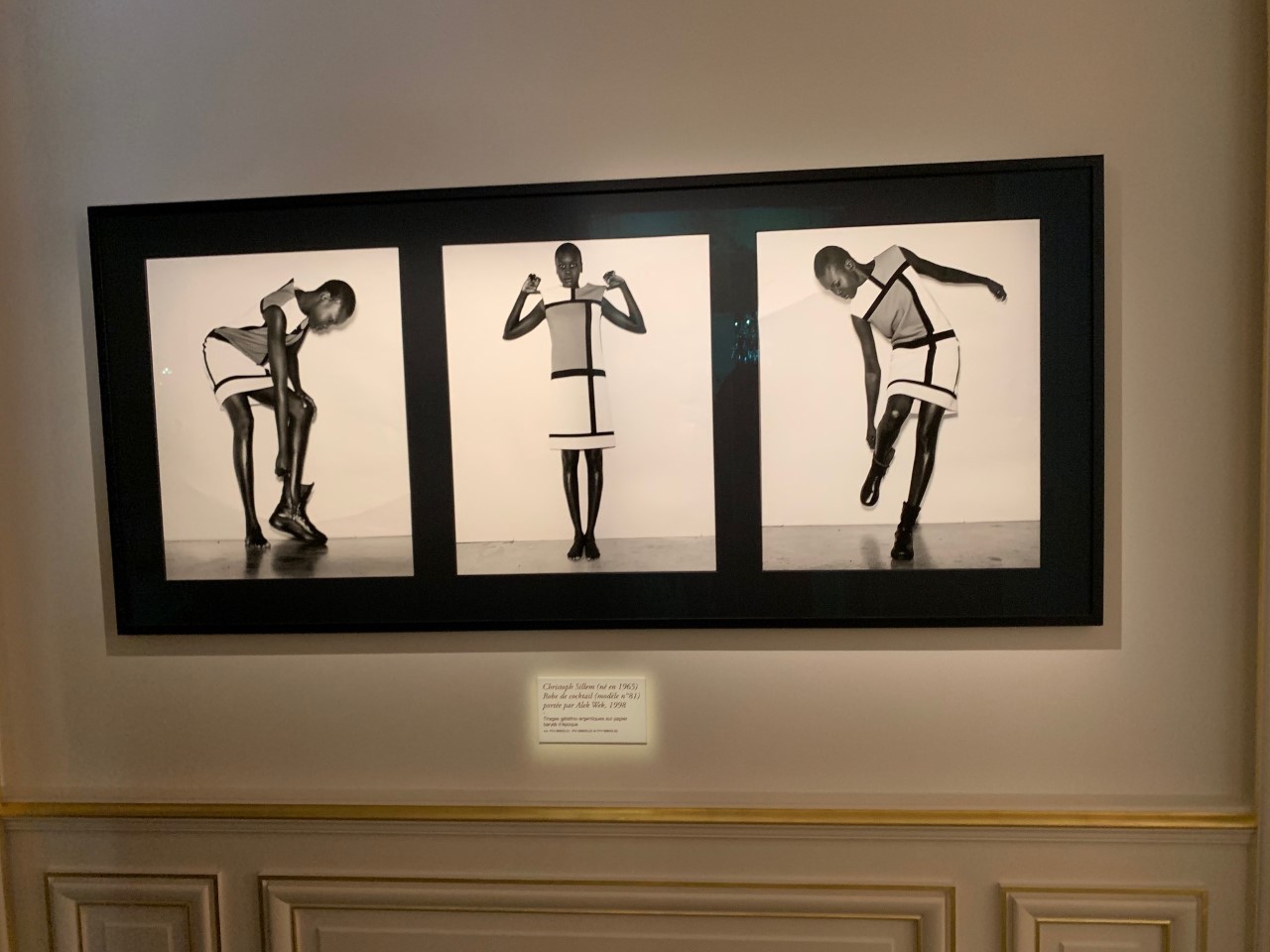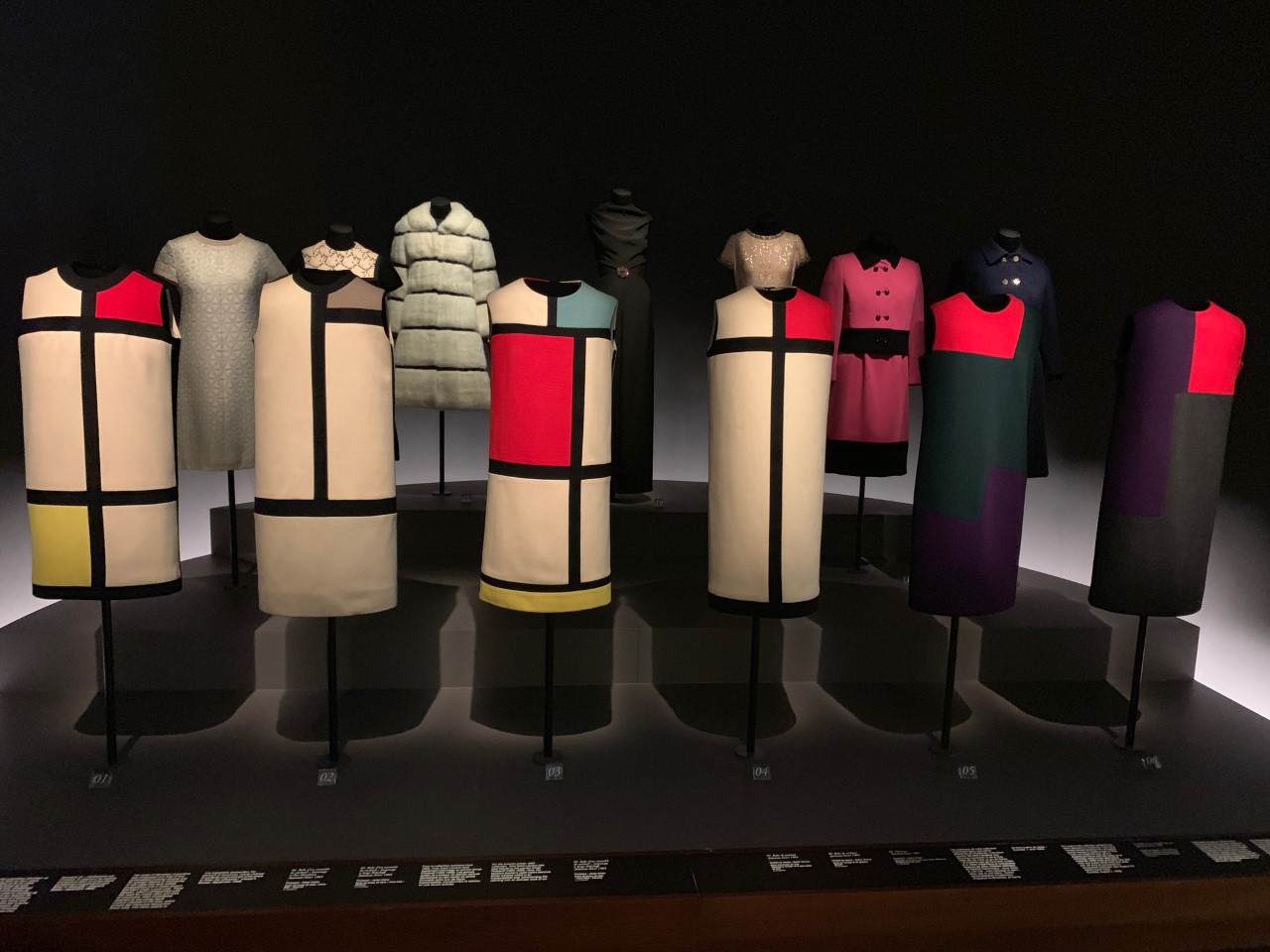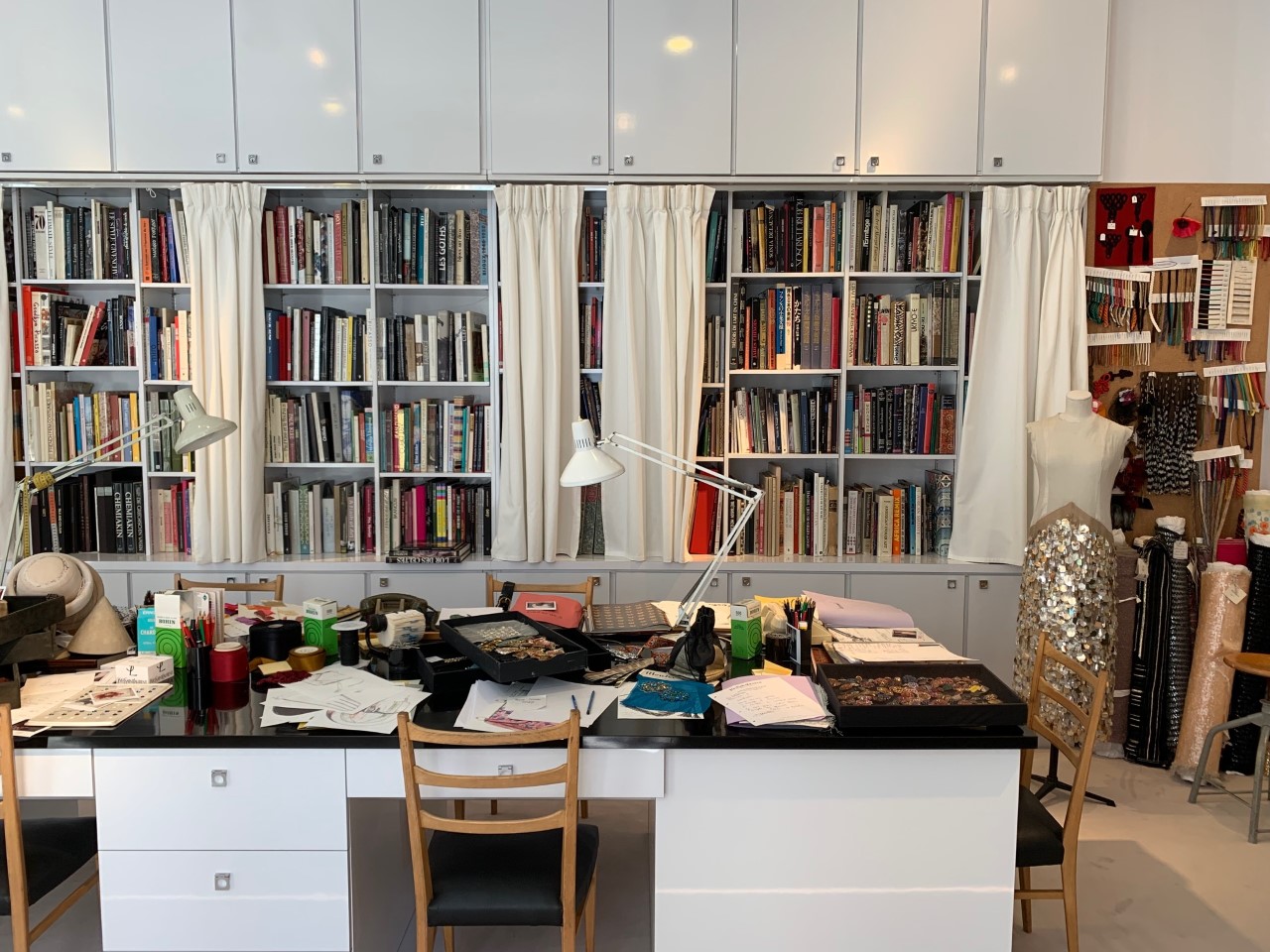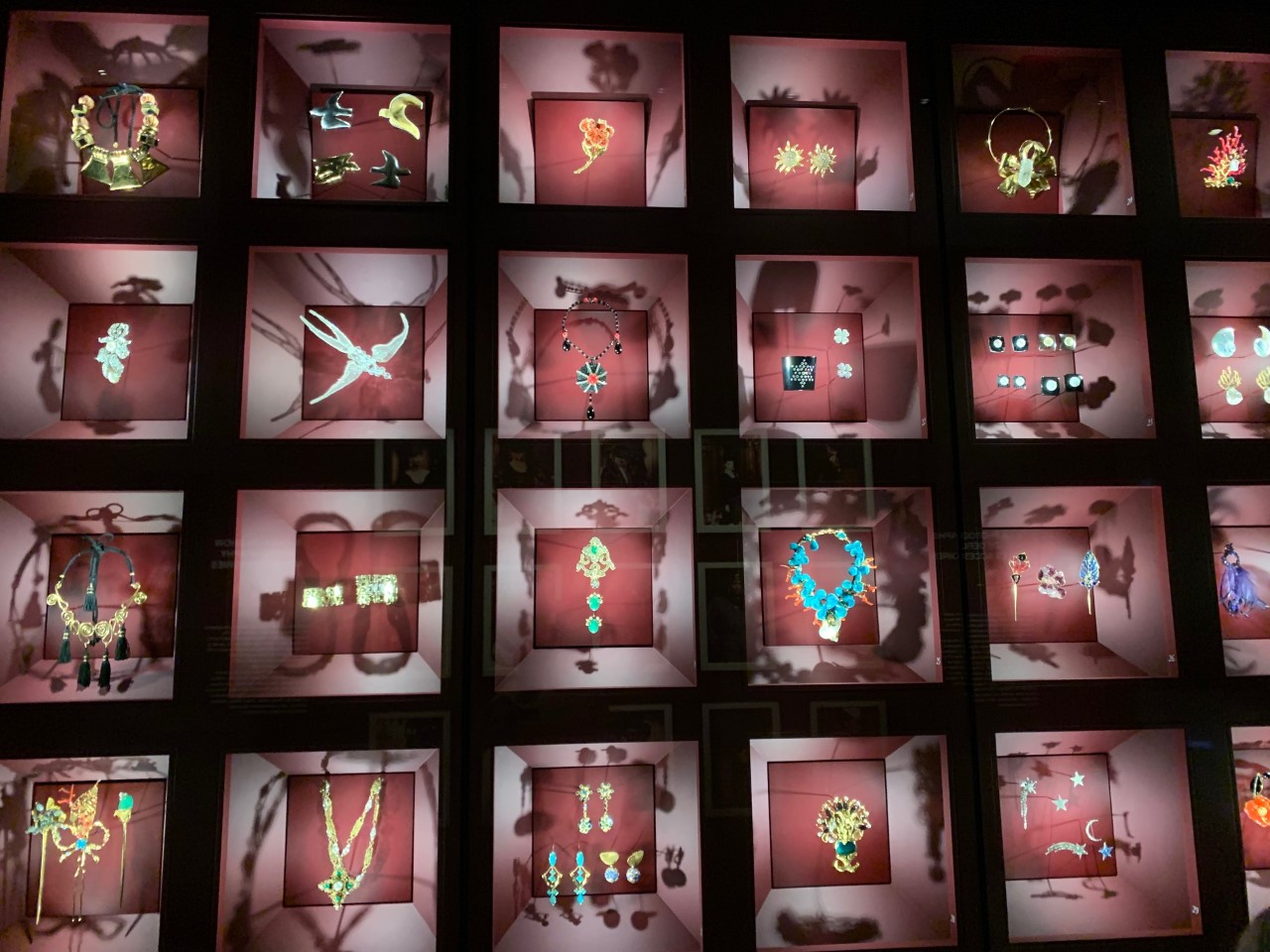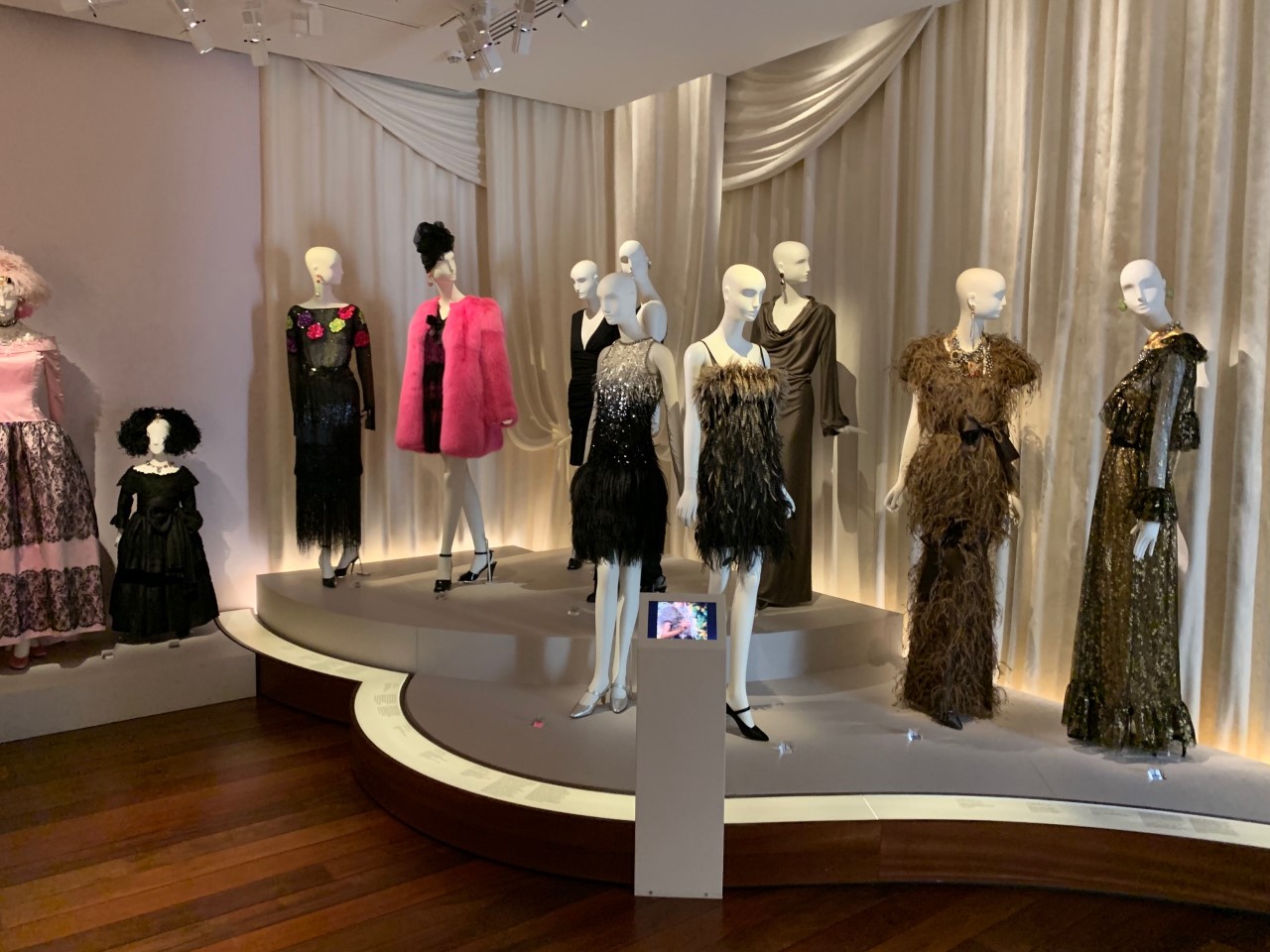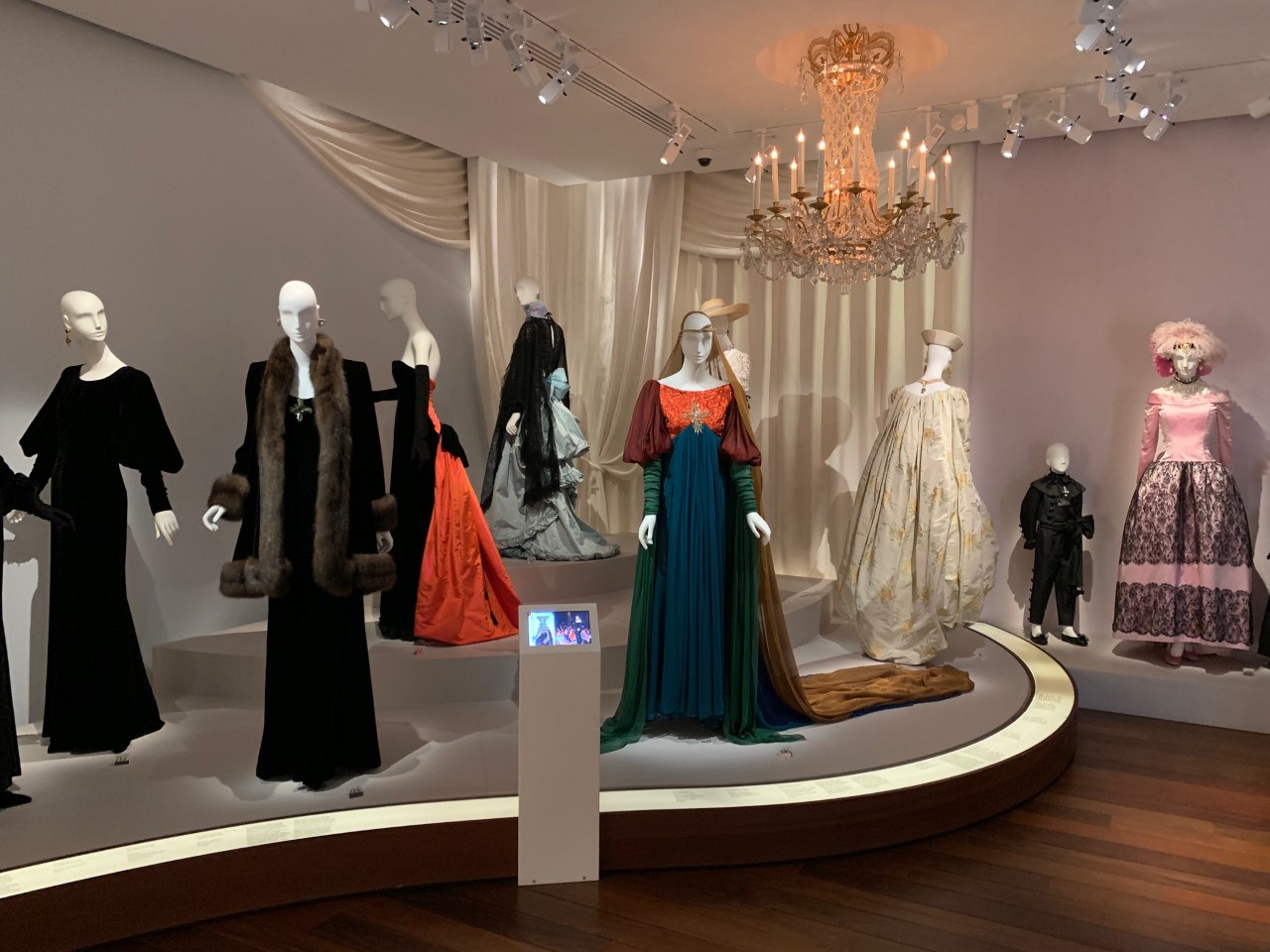 After the museum I went to guess where? Right, another cafe! This time it was at the Alma-Marceau area, where I had a pasta salad, fresh squeezed OJ and of course…bread!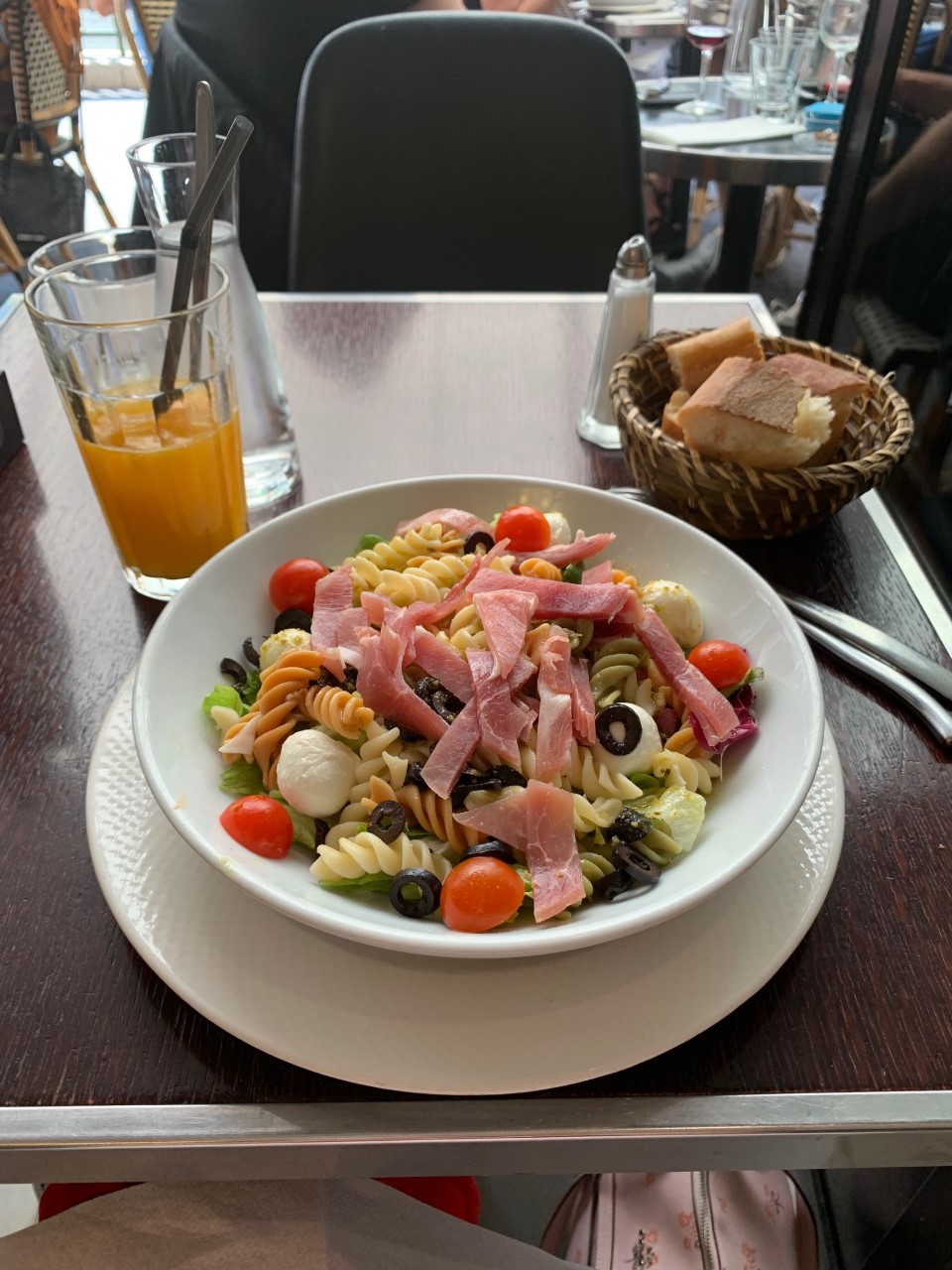 A short ways away was the Flame of Liberty Memorial to Princess Diana, where she died in a car crash in the Pont de l'Alma tunnel in 1997. I have always been such a fan and I grew up with her, it's such a shame what happened. My Uber driver actually drove through the tunnel she died in and there's supposed to be an artwork with her on pillar 13, but I didn't see it, unless it was in the other direction?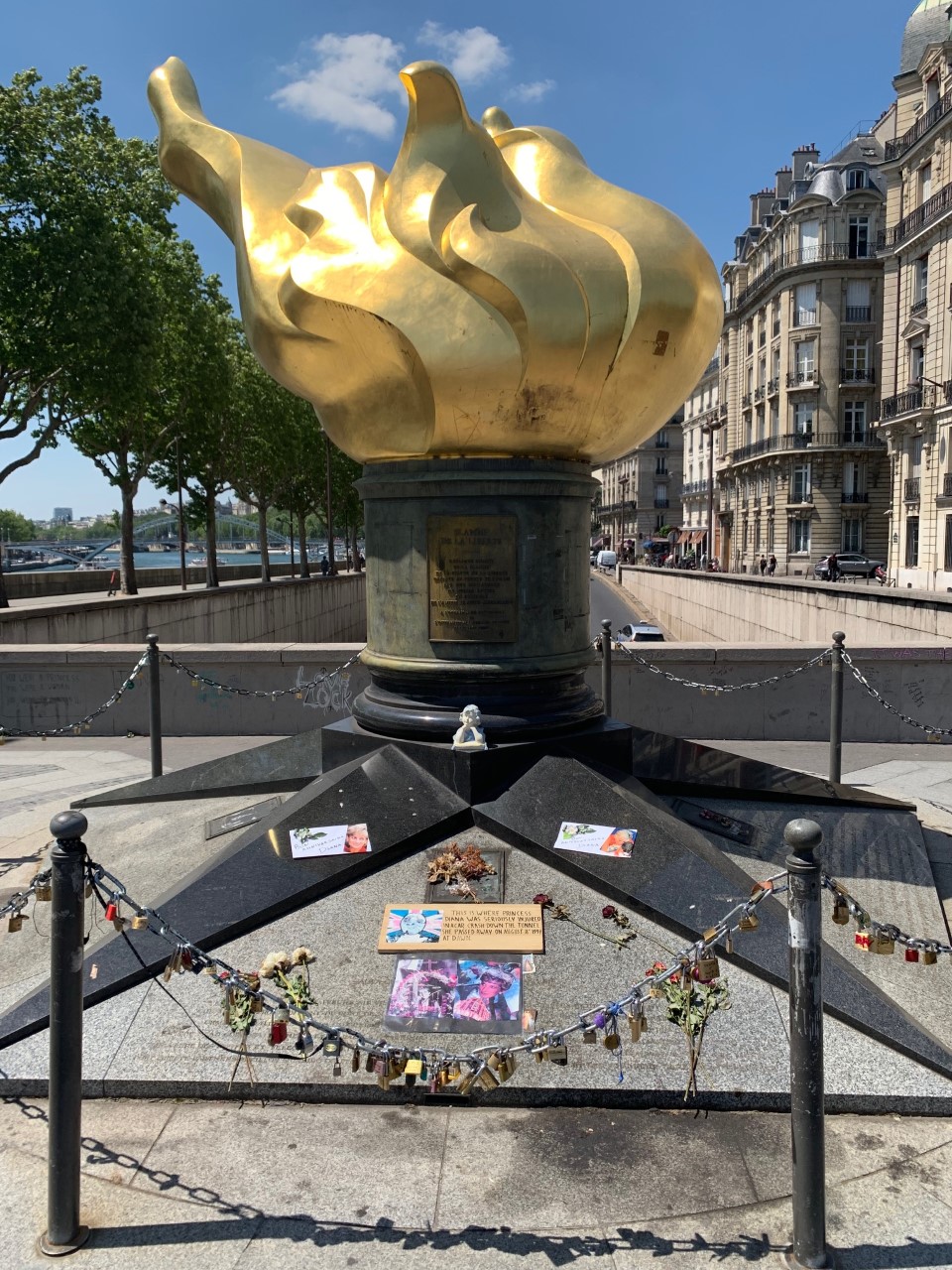 My Airbnb lady had also told me to check on Canal Saint-Martin because it was tranquil and peaceful. I did and I also noticed locks on the bridge (BTW, the original lock bridge is Pont des Arts, but the government had banned the locks a couple years ago).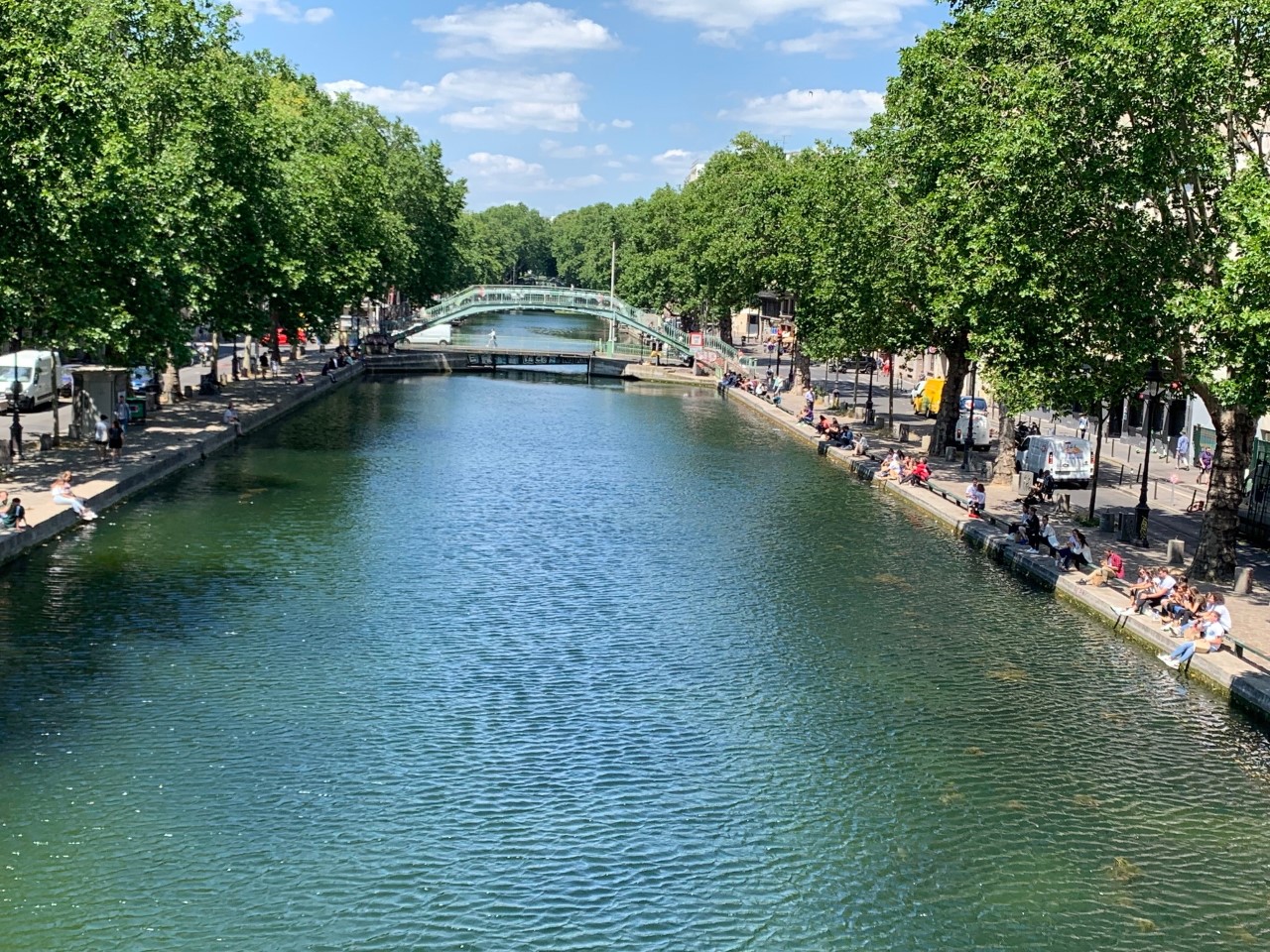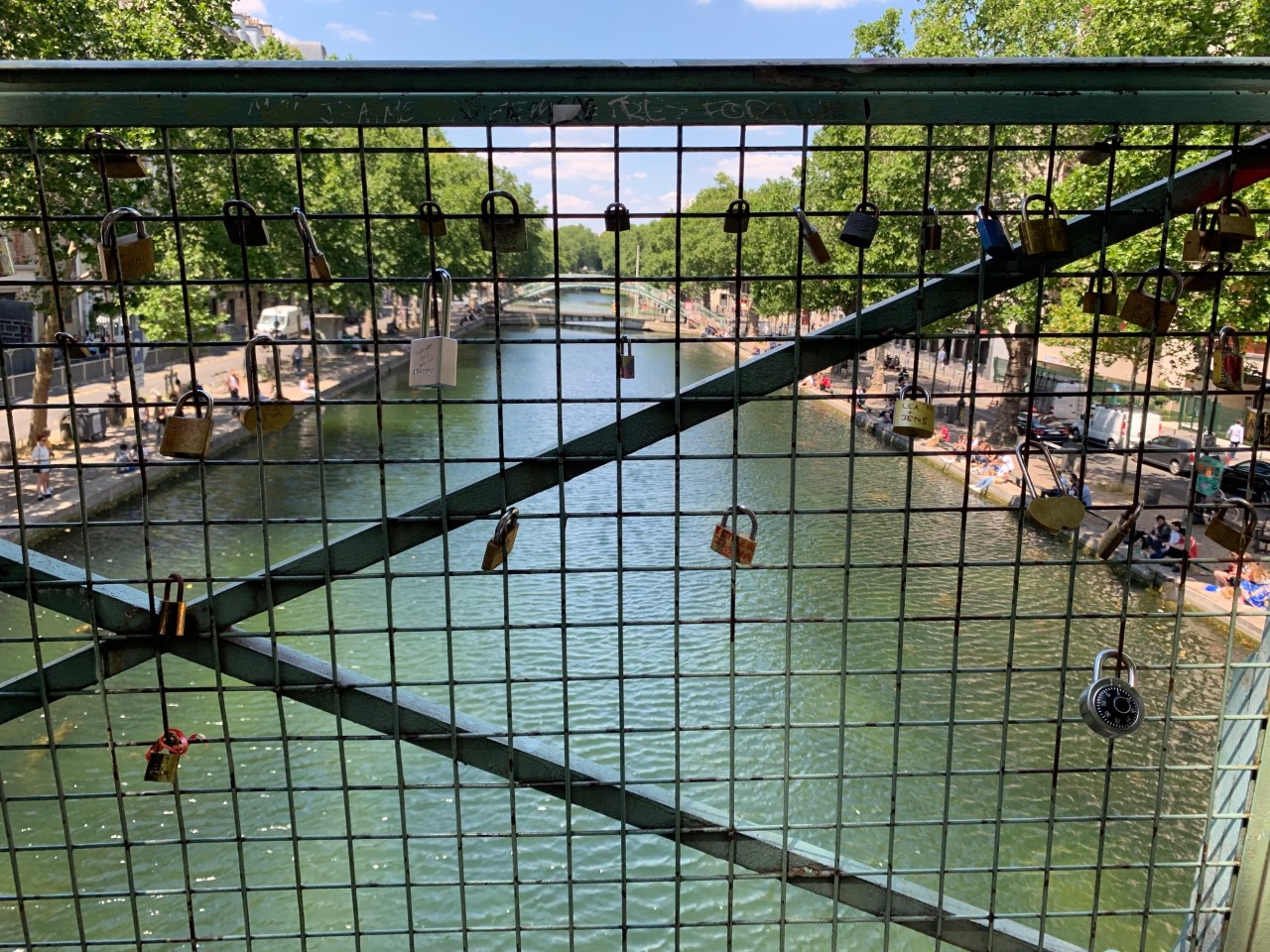 Next I walked up to the Buttes-Chamount Park in the Montmartre District take in the scenery. This was also another spot my Airbnb lady had recommended. There's supposed to be a waterfall, but no water was flowing. In the distance, there's temple.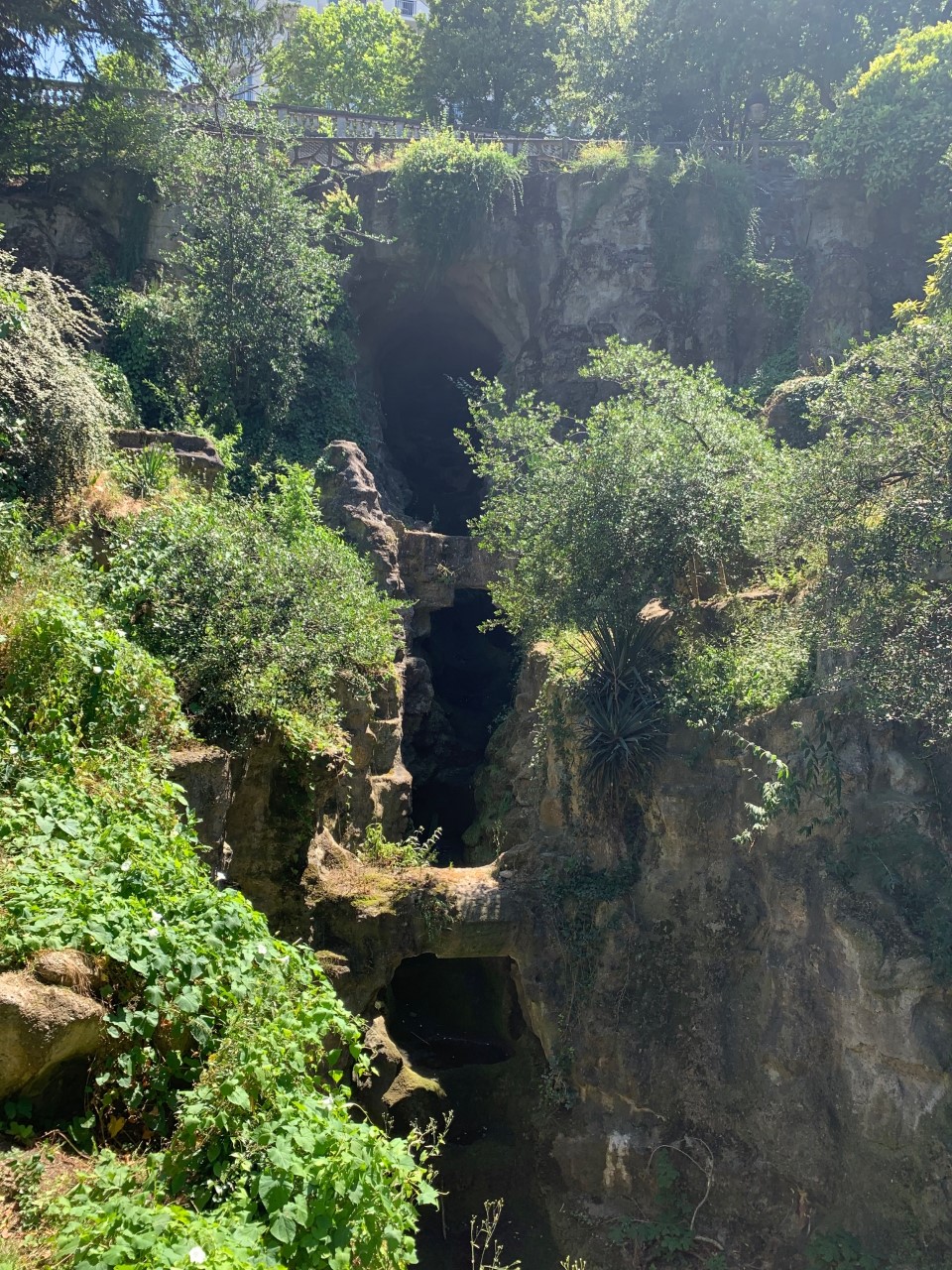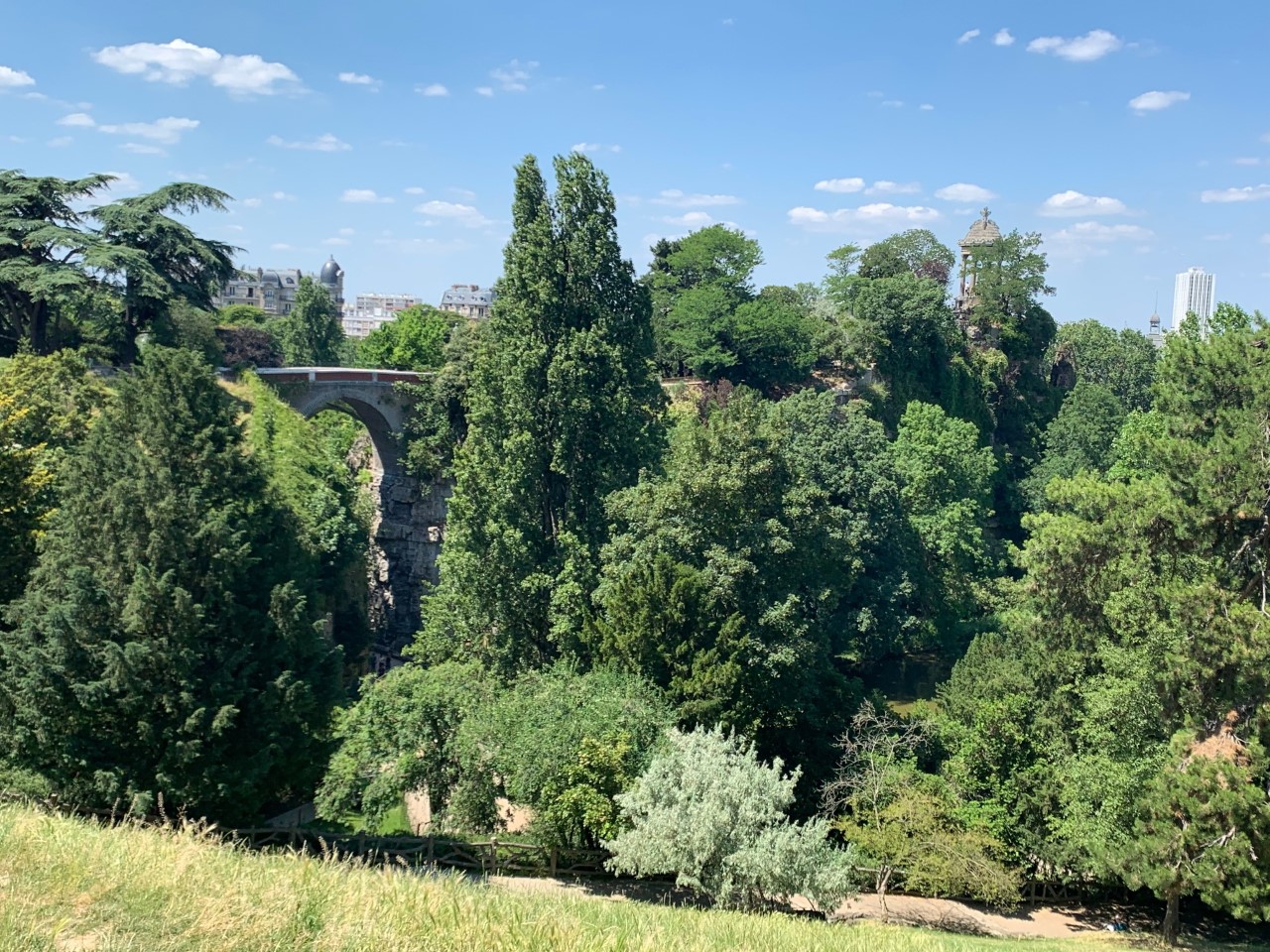 Down the path was a spot my Airbnb lady had also told me to check out called Rosa Bonheur to get a drink. I tried something called Rosa Summer, which was champagne and a sweet liqueur.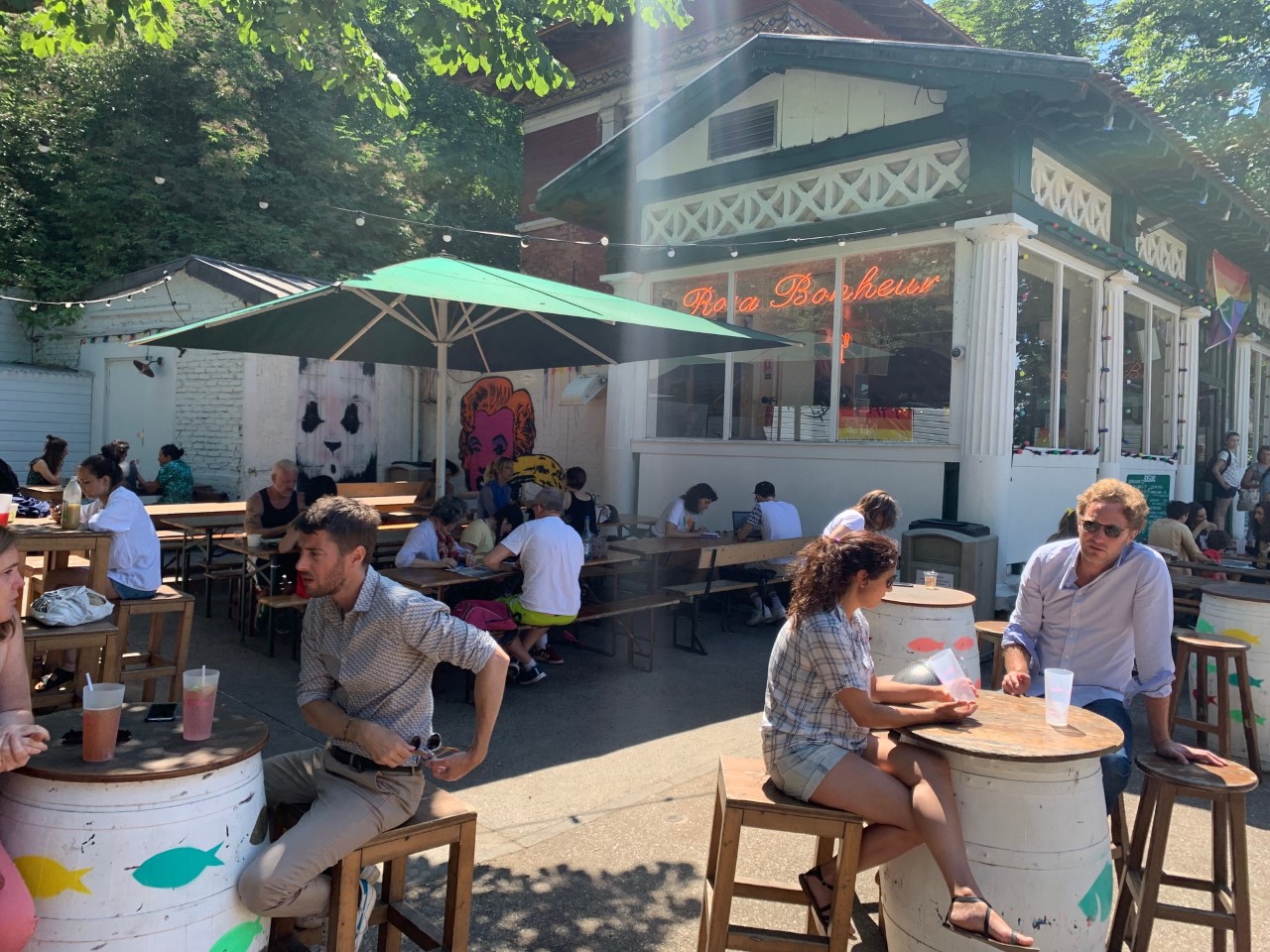 Next I took an Uber back to to the main part of the city to a place my co-worker told me I absolutely go to called Angelina for their famous hot chocolate. OMG, it really is the best hot chocolate I ever had in my life! It's not too sweet, it's just the perfect amount of chocolate and super creamy! I also paired it with a small  Strawberry Shortcake. I got it to go because the line for the tea room was very long.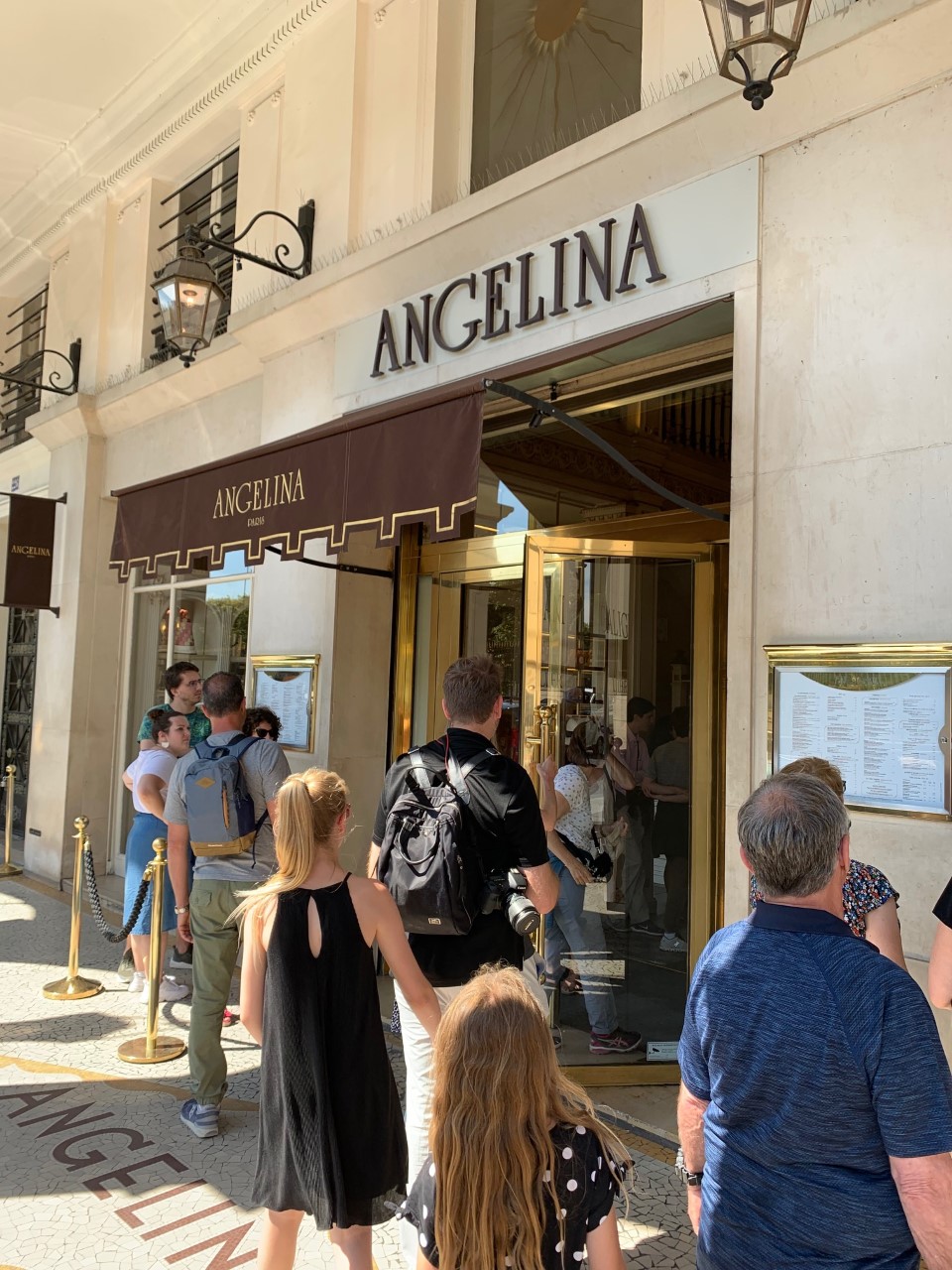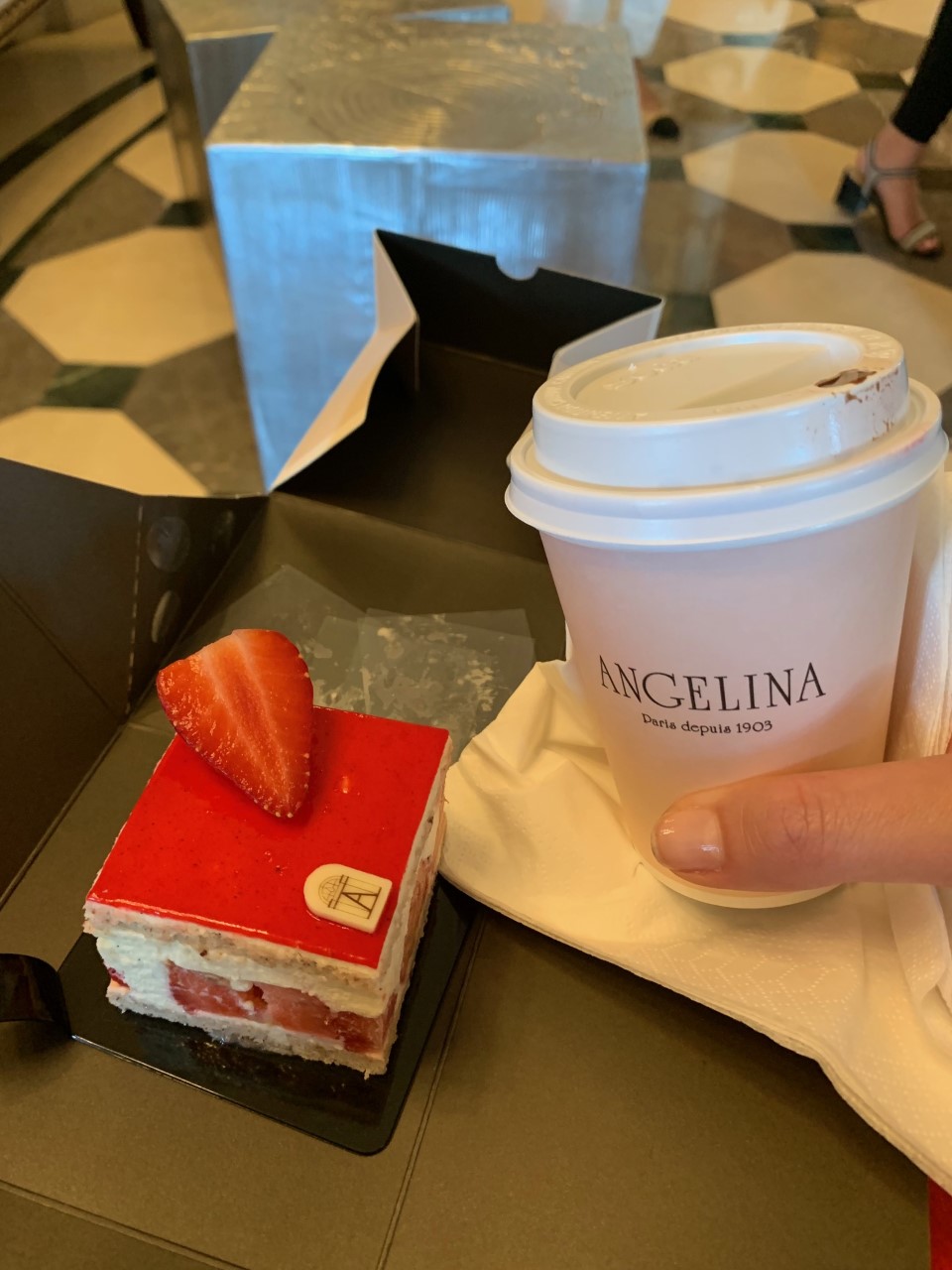 I ended the night by taking some statue and structure photos along the Place de la Concorde.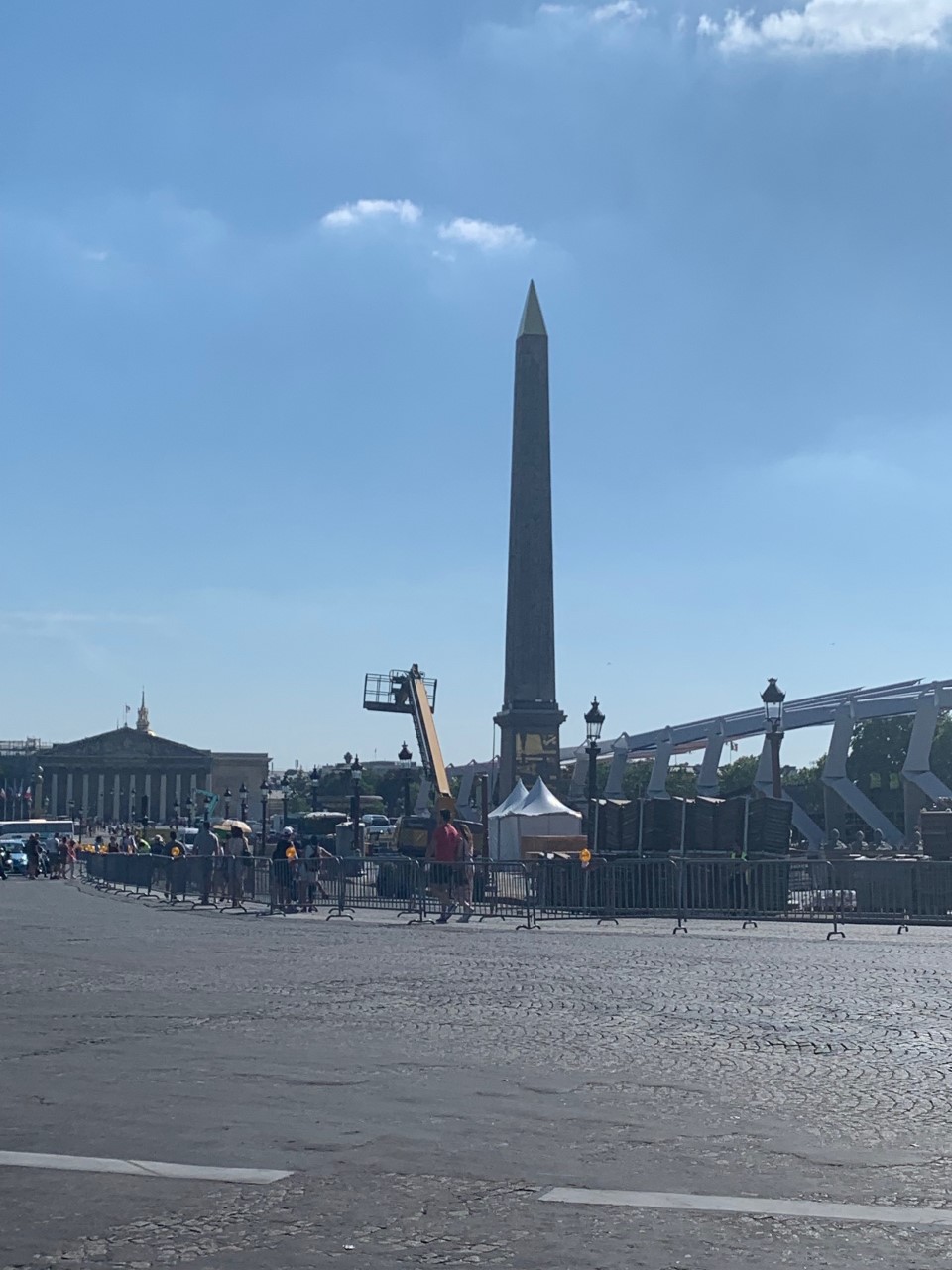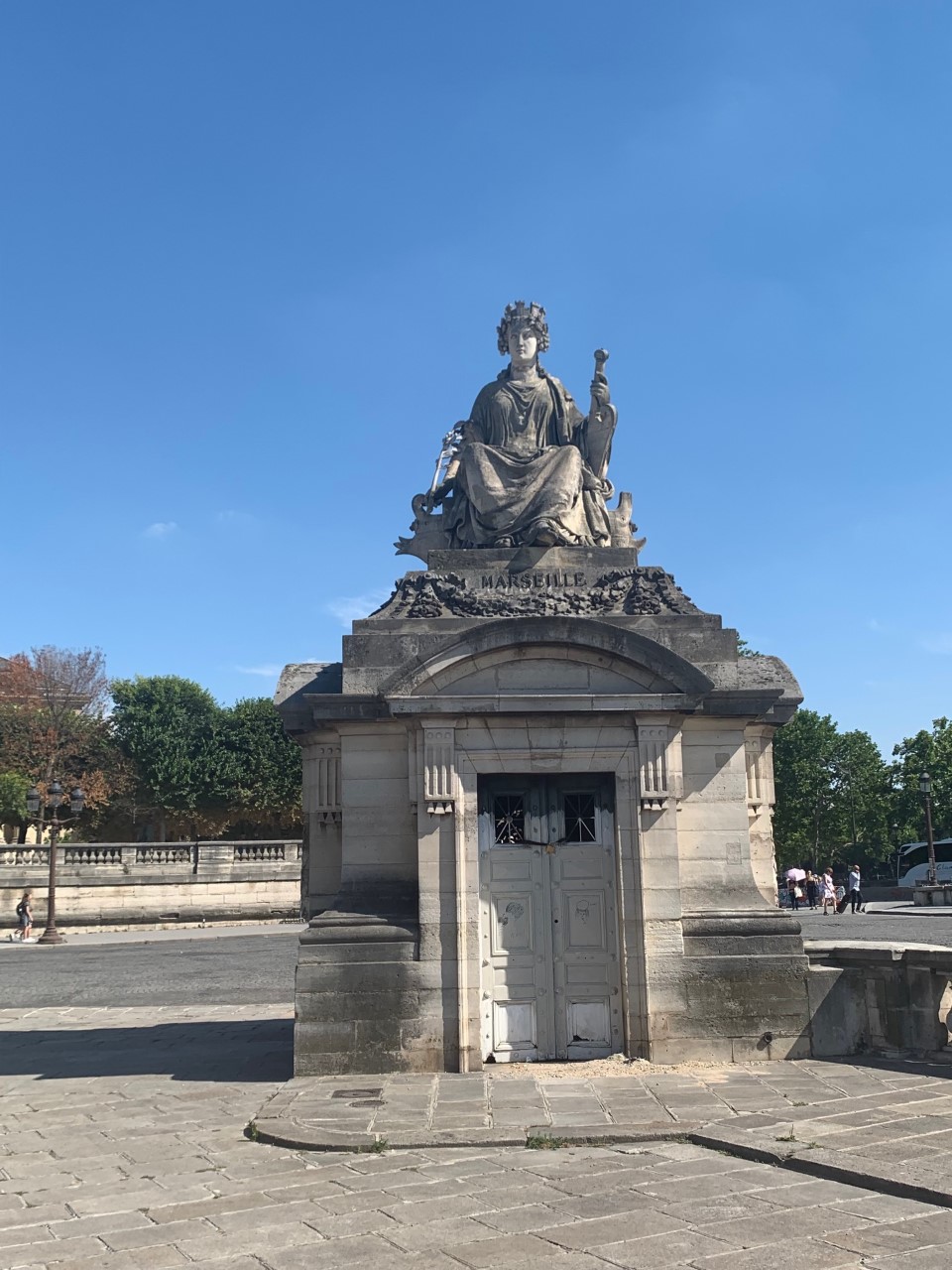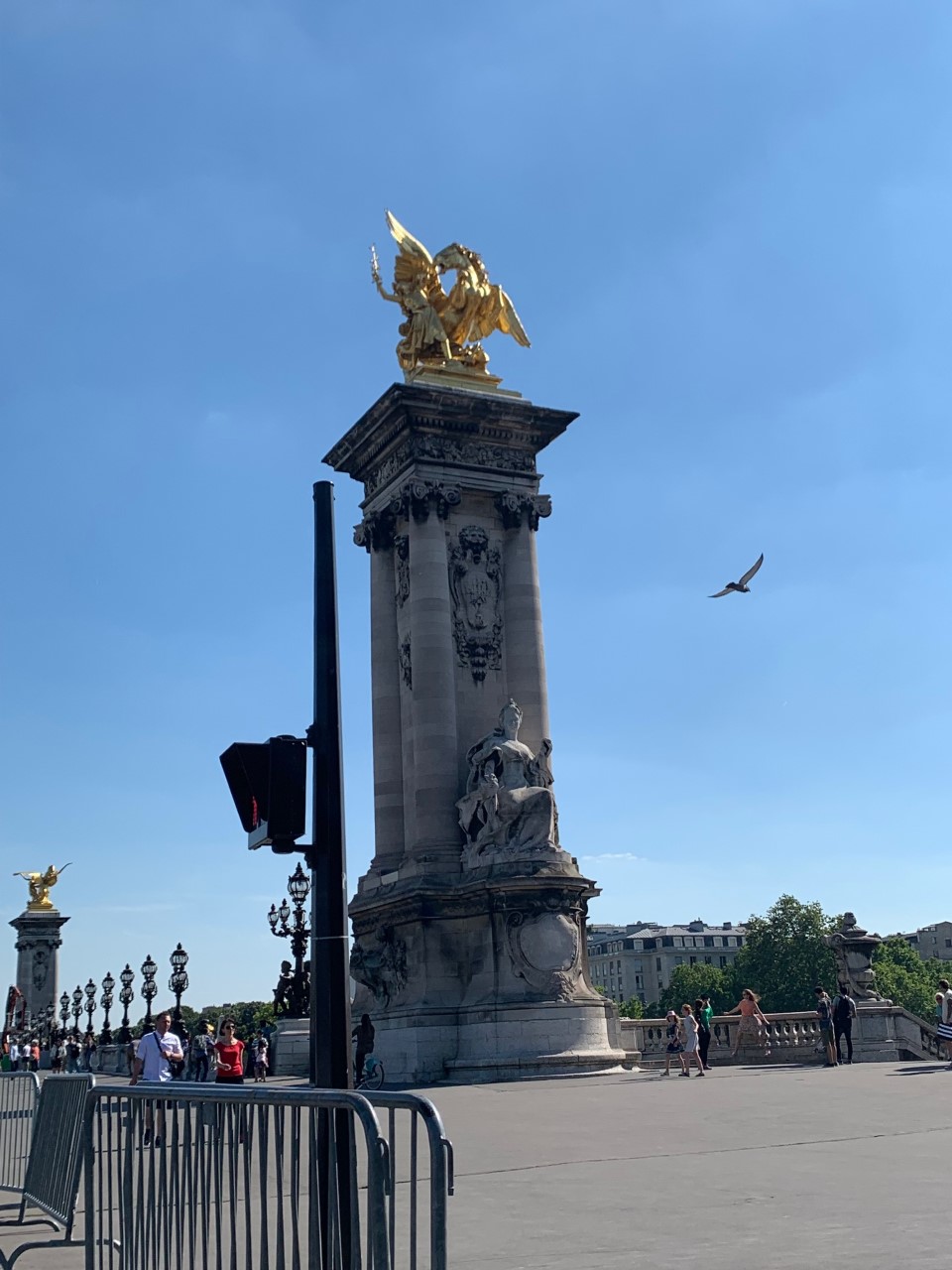 For dinner I went to a sushi place just around the corner from my Airbnb (sorry guys I can't remember the name), where I had a salmon roll, crunchy California Roll and a glass of red wine. I had another sketchy customer service experience towards the end but I was just happy I ate and had a little bit of protein.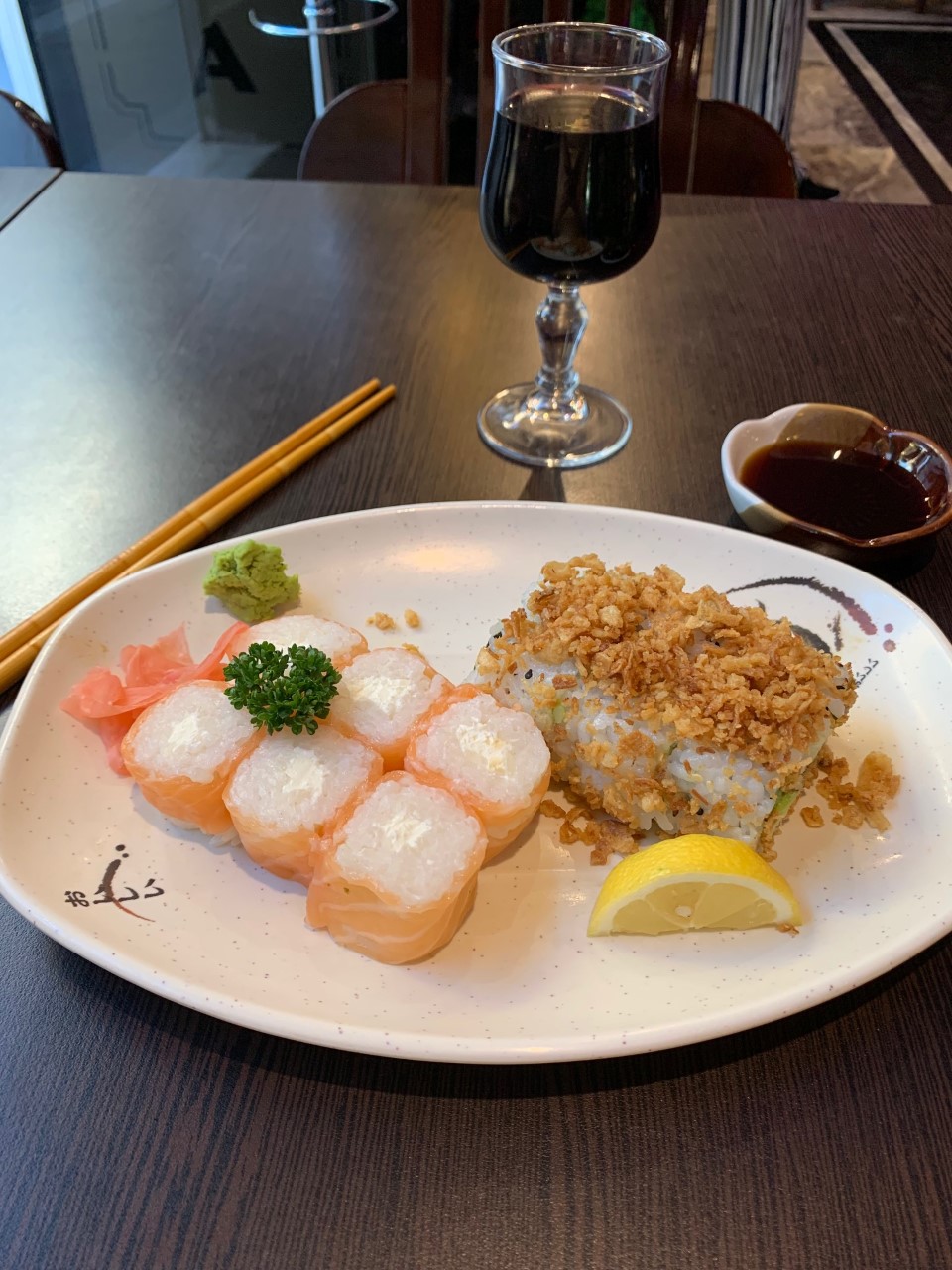 Day 8 – Thursday, July 4
Happy Birthday America!
I needed a break from the city, so I took the train out of the Gare de L'est station ($70) an hour northeast to the Champagne region of France called Reims. I almost went to Geneva, Switzerland or Munich, Germany instead, but the prices jacked up very high last minute.
I started off by getting a latte and pear pastry at Paul. I really love pear pastries.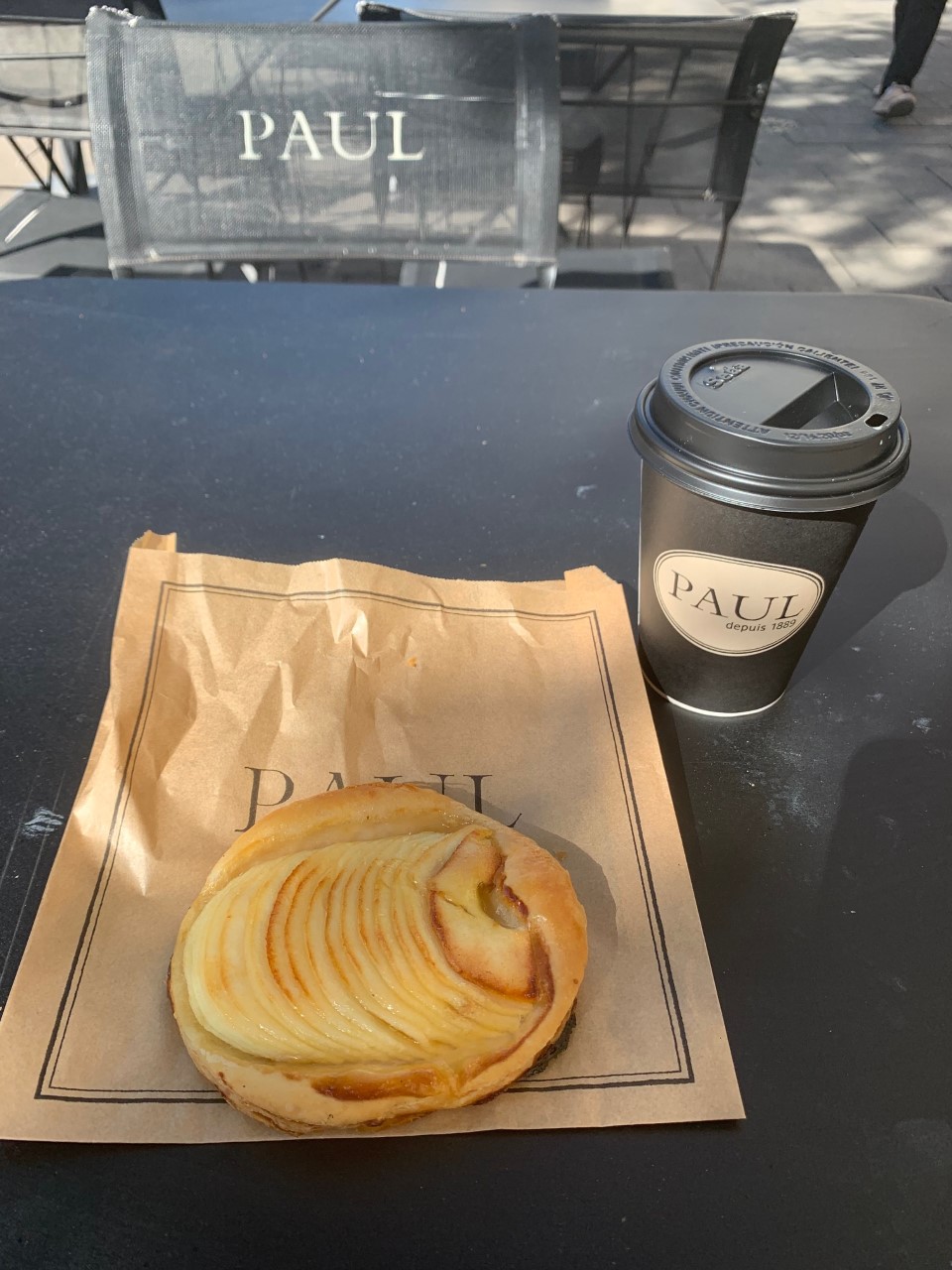 A short walk from the train station was the Cathedral of Notre Dame, which has been around for more than 800 years.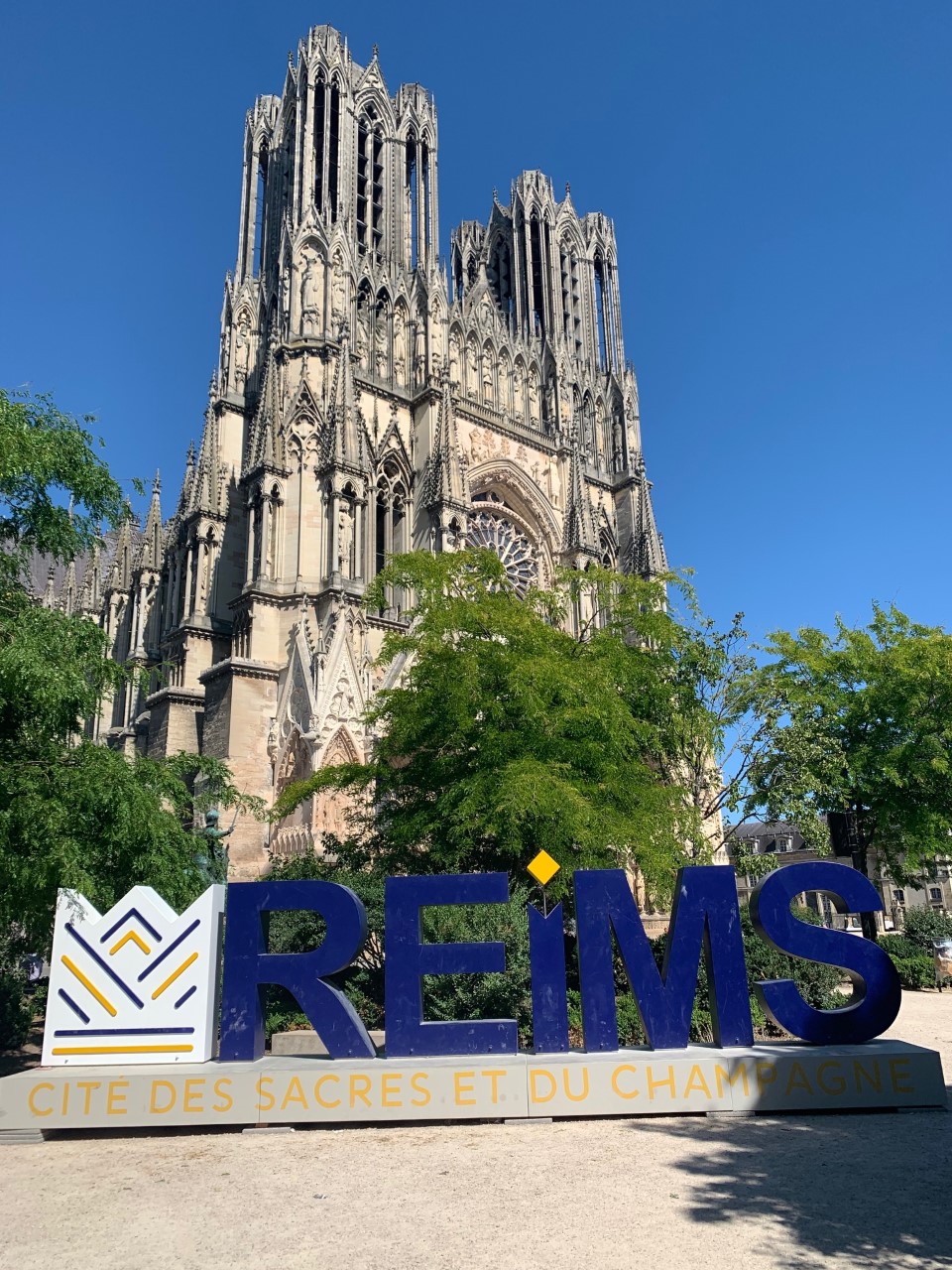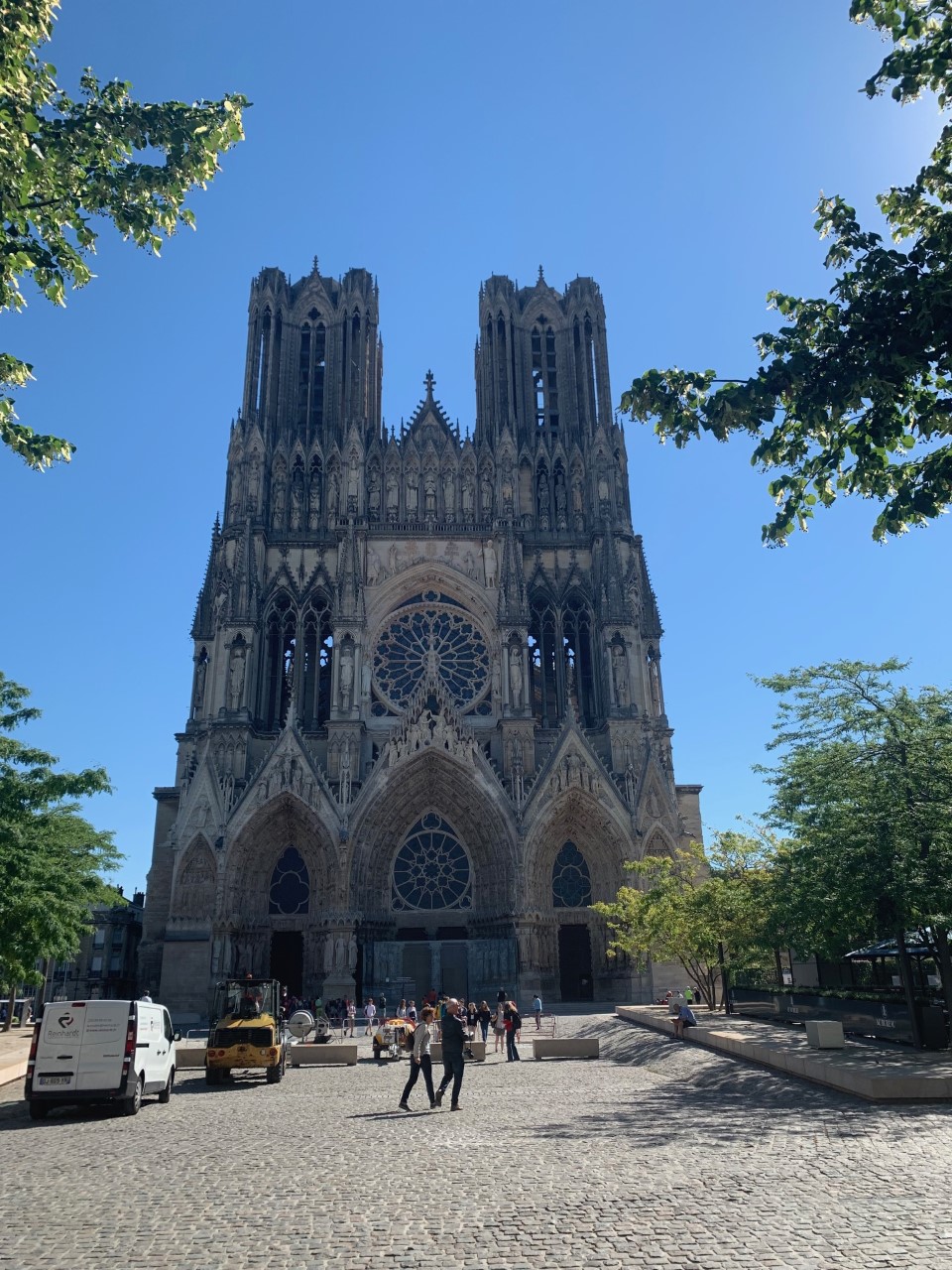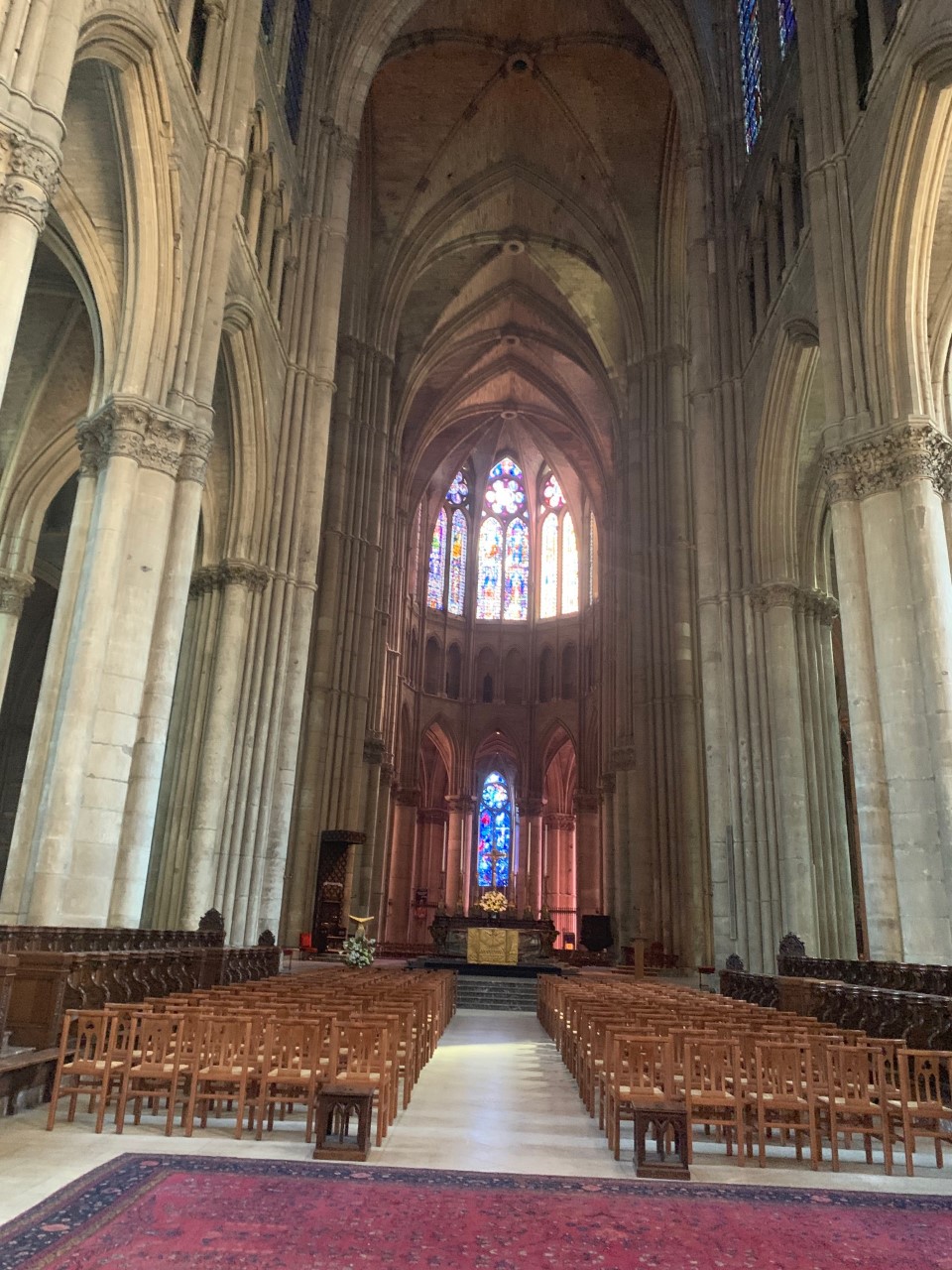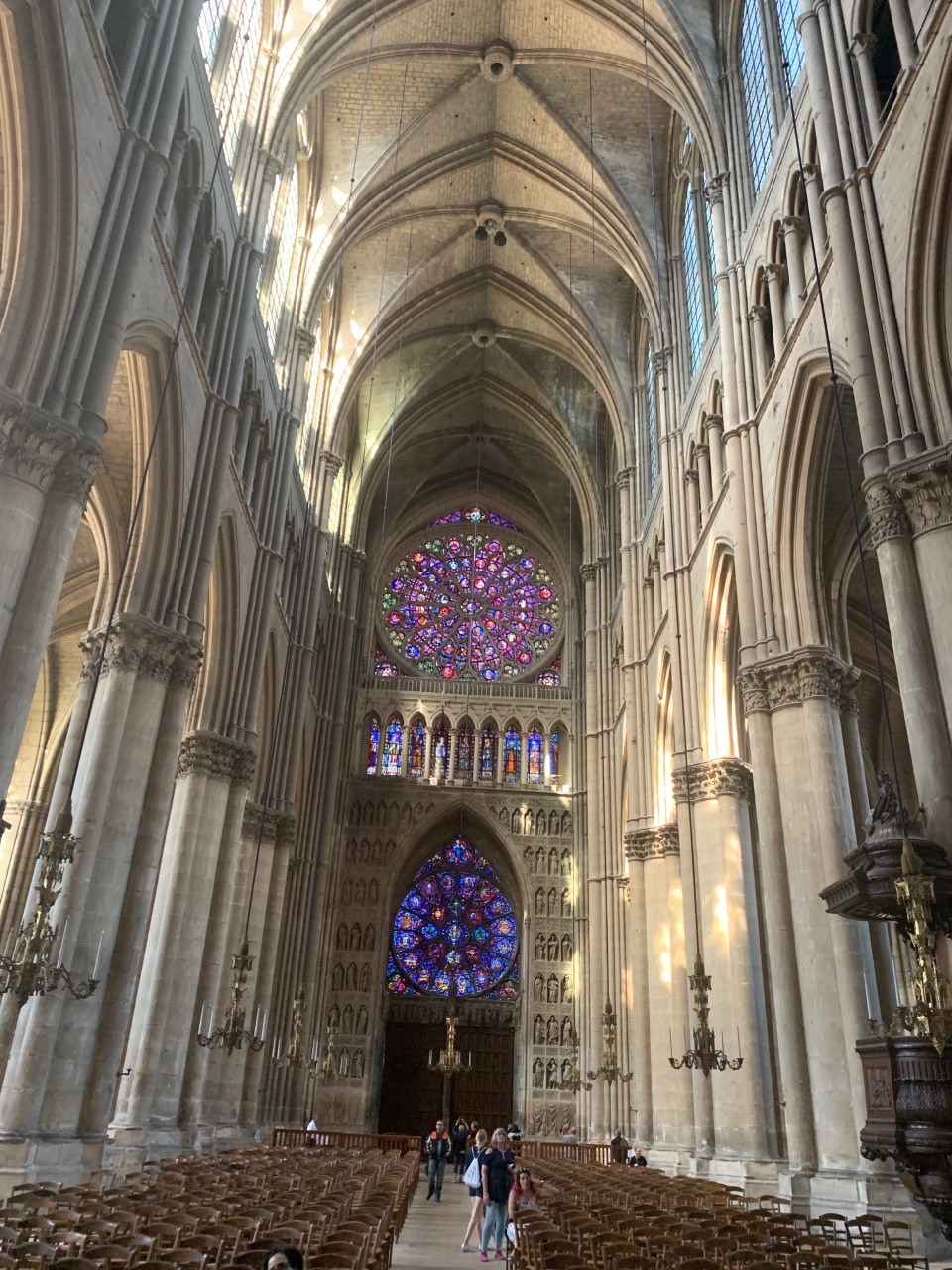 Next I took an Uber over to the other side of town to Vranken Pommery to tour the underground champagne caves. This is an absolute must do in Reims. The caves have been around since the 1800s and were about 50 steps downstairs. There were hundreds of chilled champagne bottles and artwork on display.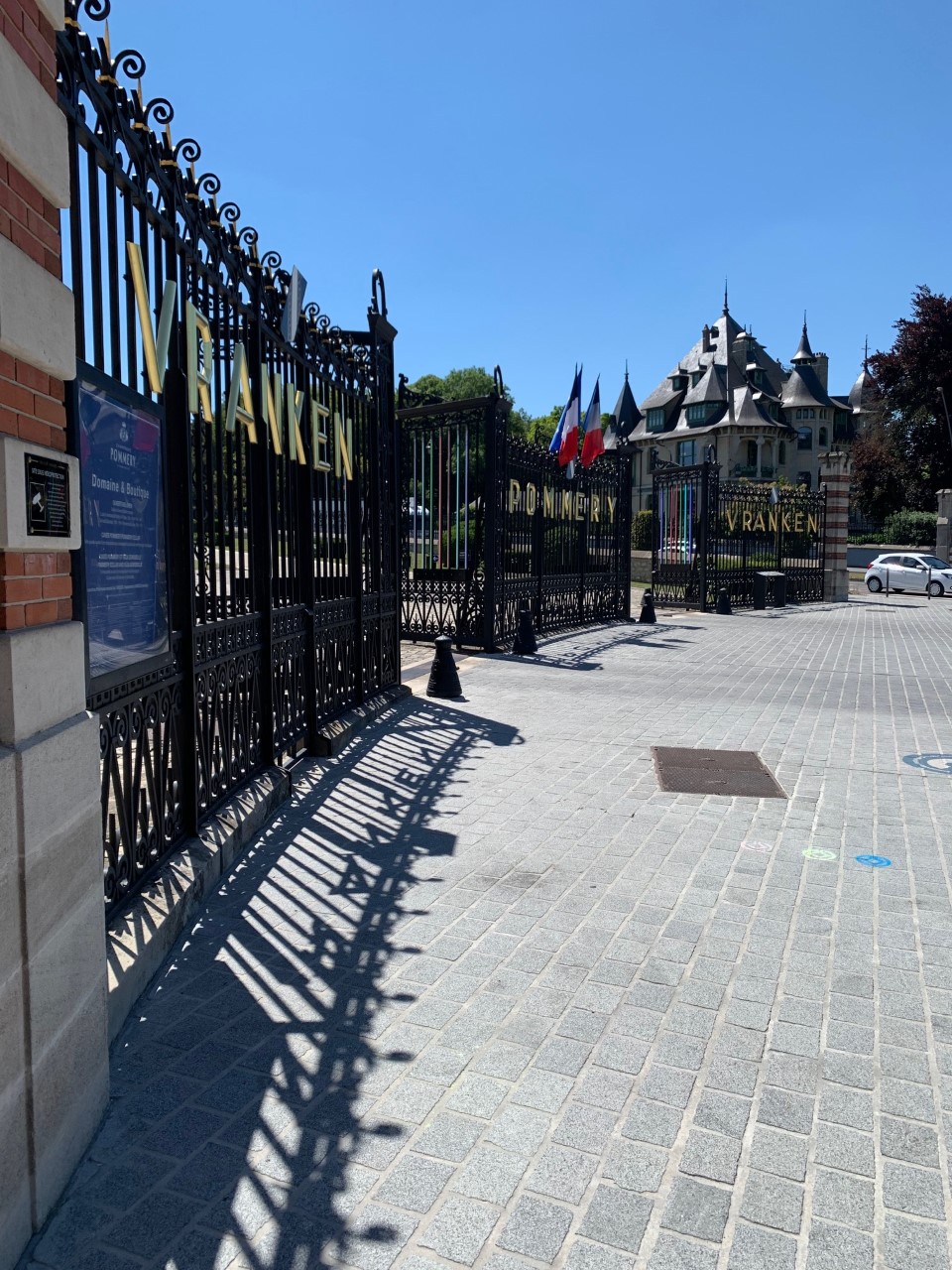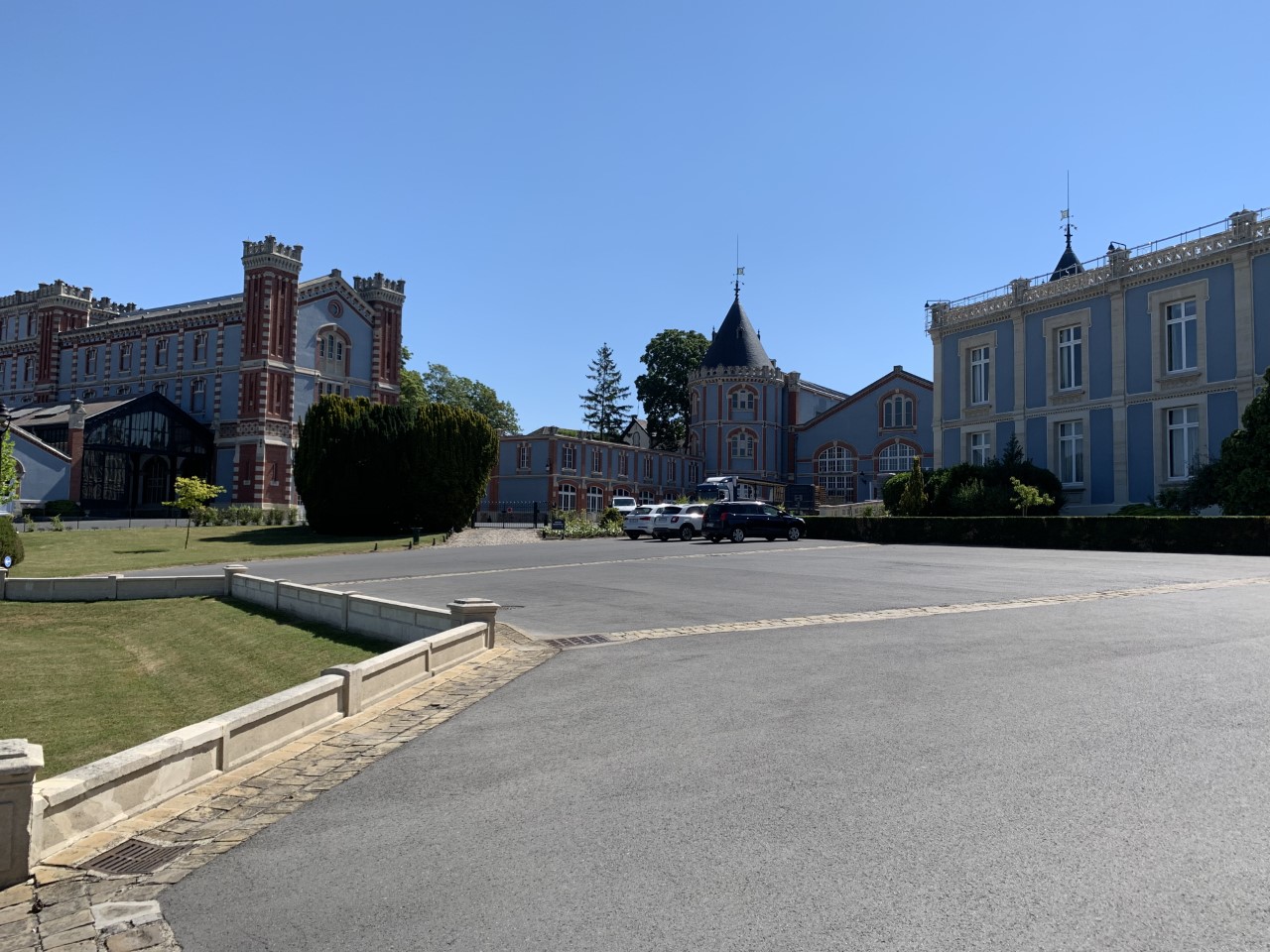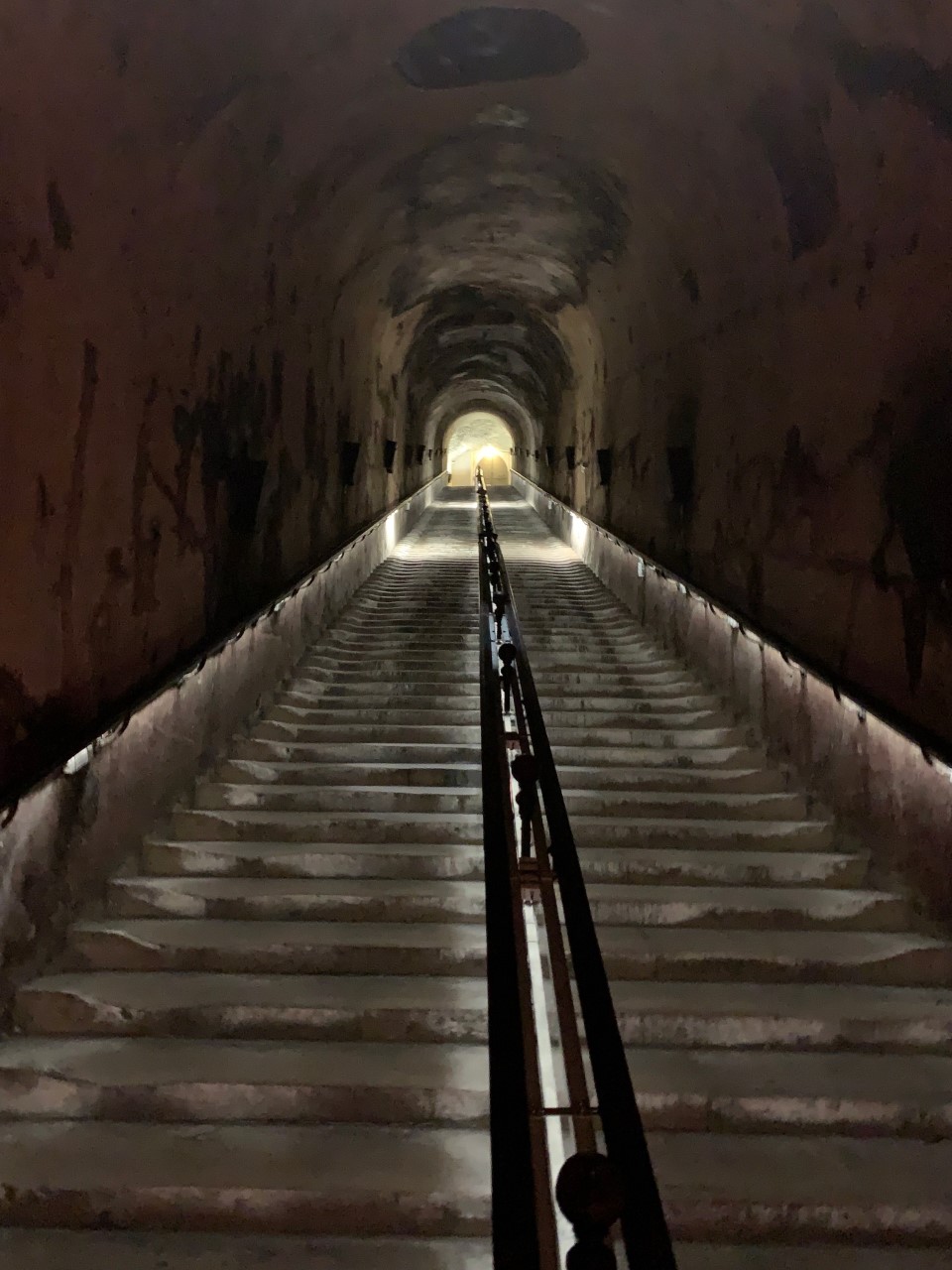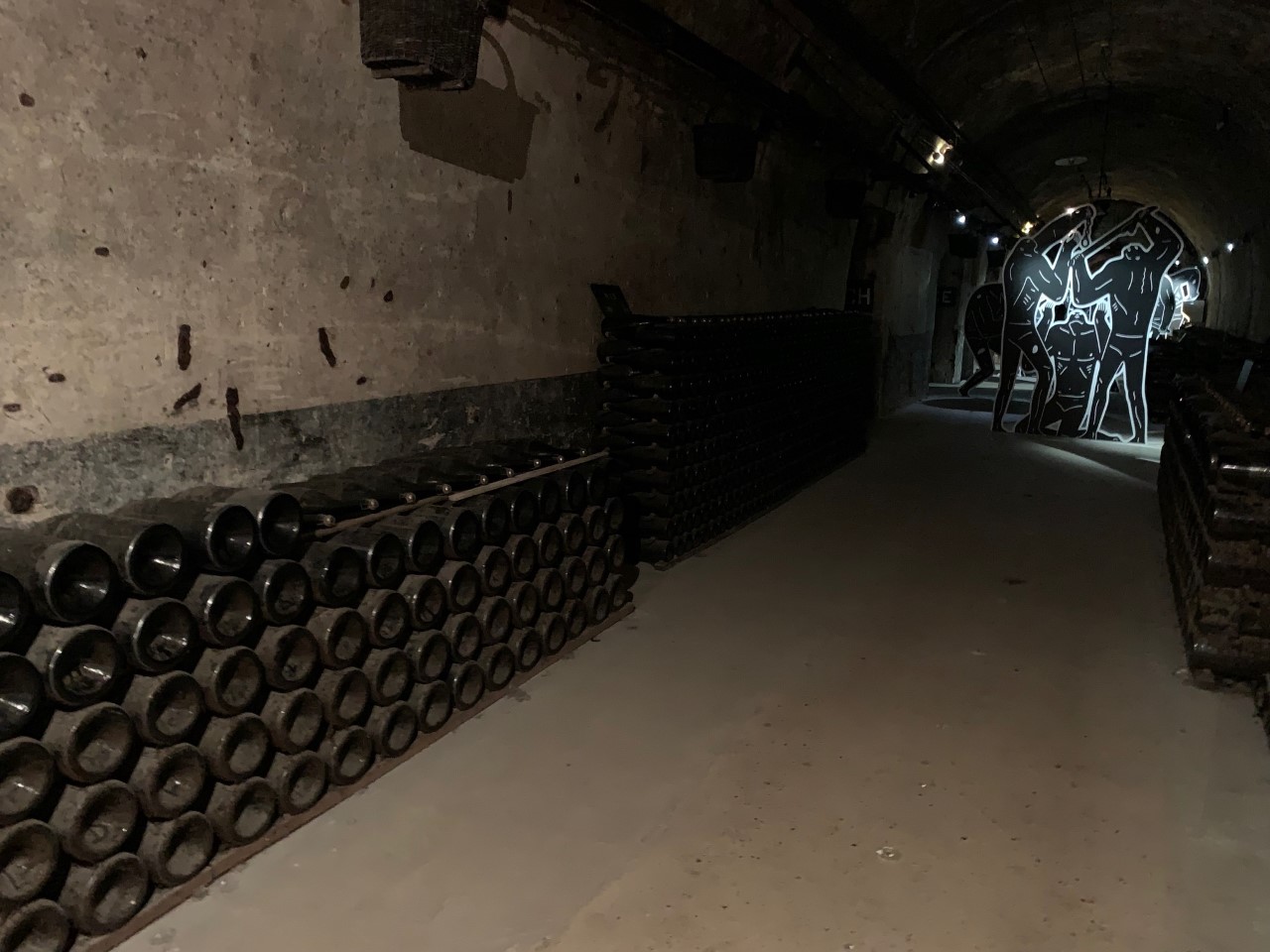 After the tour I tried the Brut Royal and Grand Cru Royal. I felt that the Brut was a bit drier than the Grand Cru, both tasted delicious though!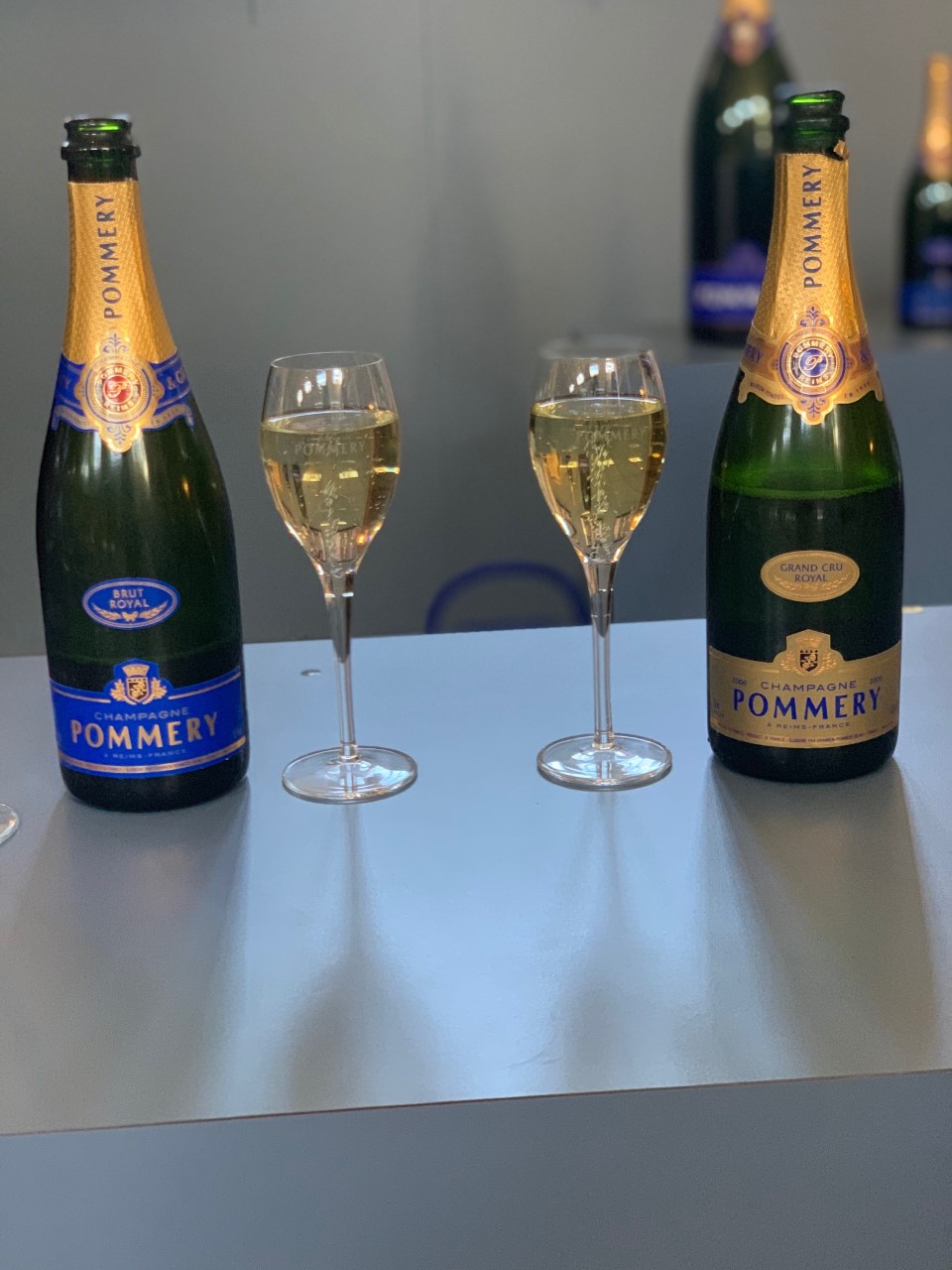 Back in downtown Reims, I grabbed myself a salami and chicken sandwich from a local deli. The French really know how to make delicious sandwiches on fresh bread, I'll tell ya that much!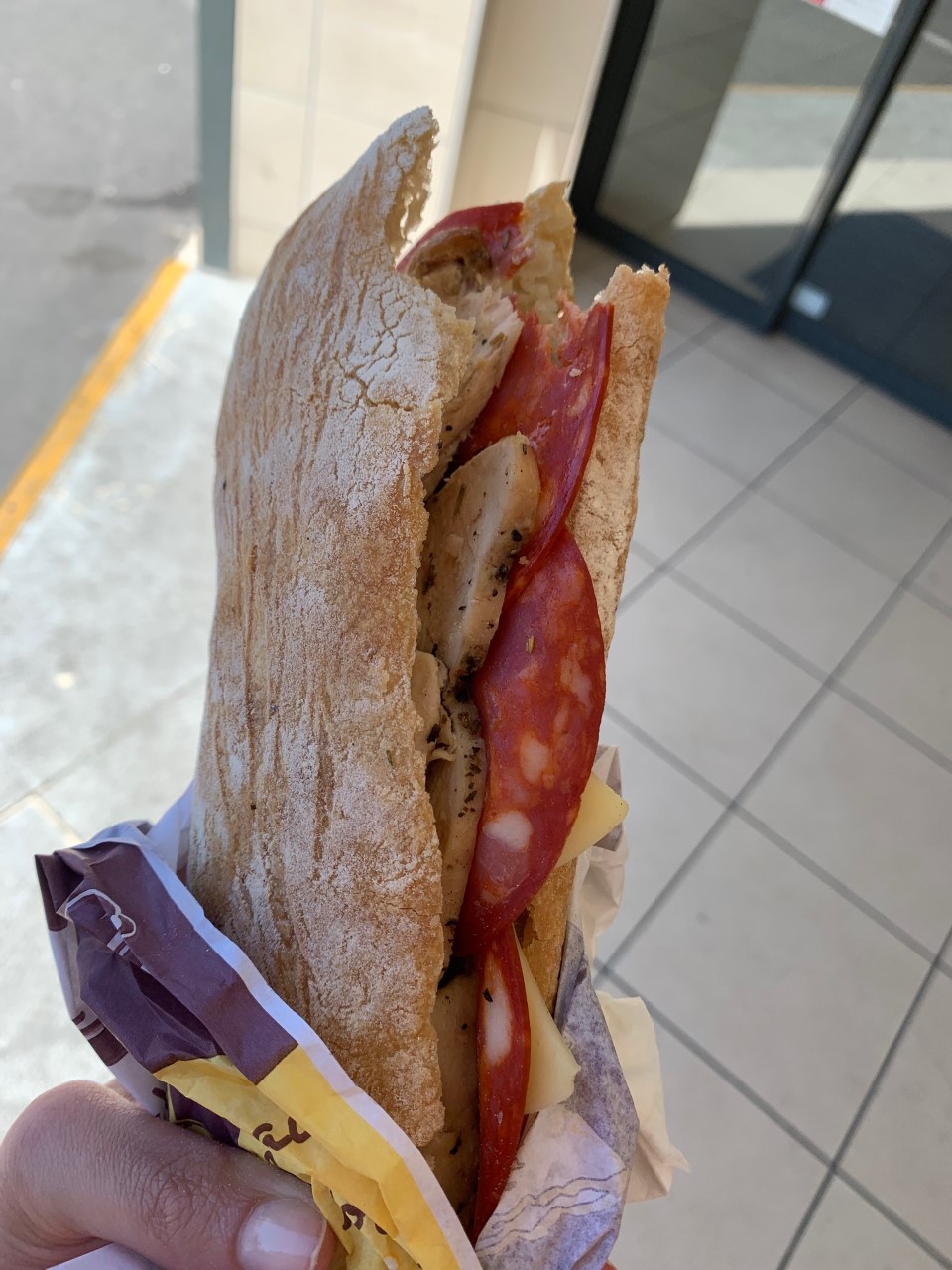 Around the corner I snapped a photo of the G.H. Mumm Champagne House. I thought that I could just go into any house and have them serve me a champagne flight like they do for wine in the states, but unfortunately, I learned they have no such thing as flights. In order to get a tasting, you absolutely have to take a tour of the house. Since I had already done a tour, I decided not to go in for a second.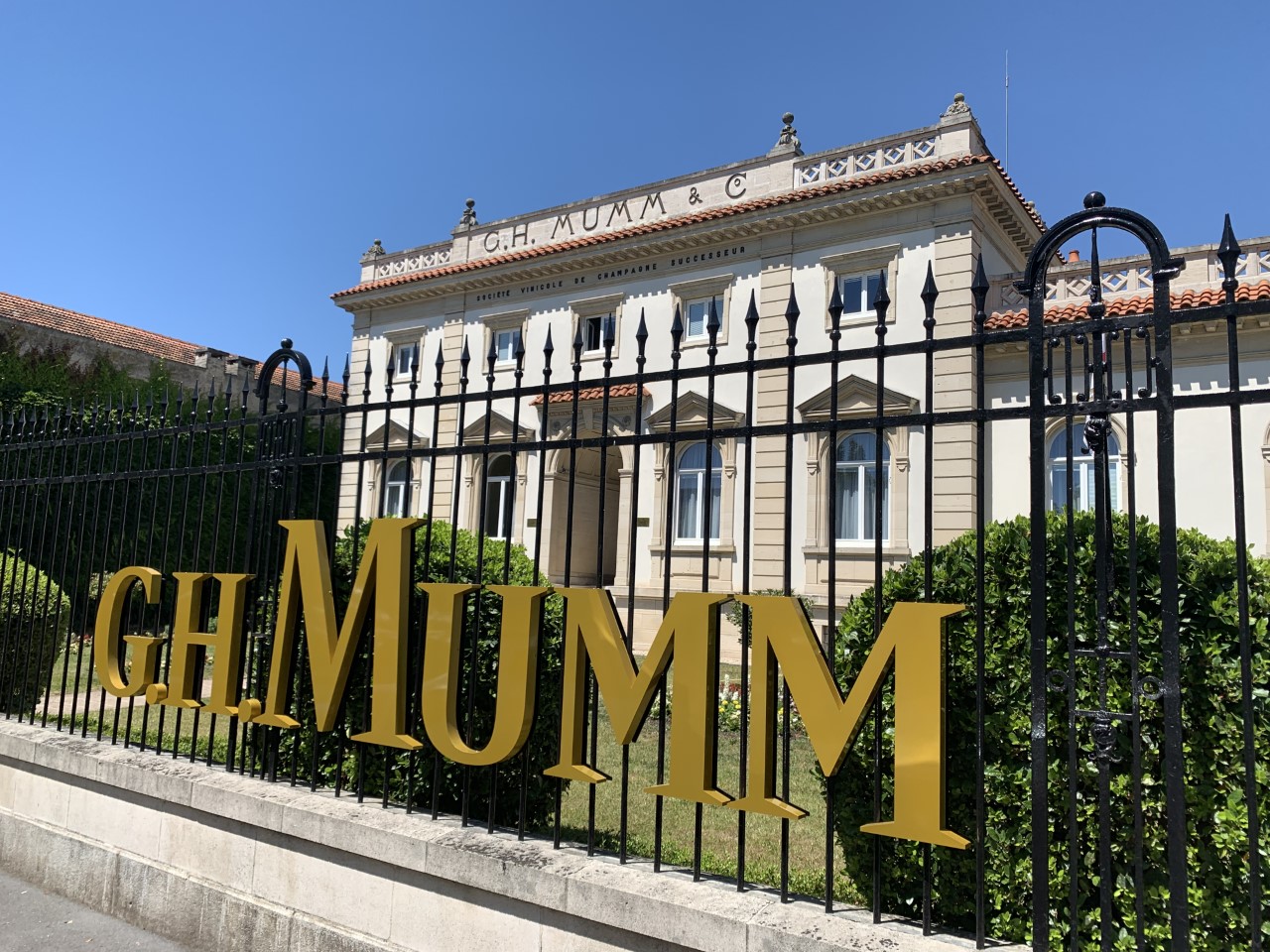 Back downtown in the Place Drouet d'Erlon area, I snapped a photo of Fontaine Sube. It has been there since the early 1900s.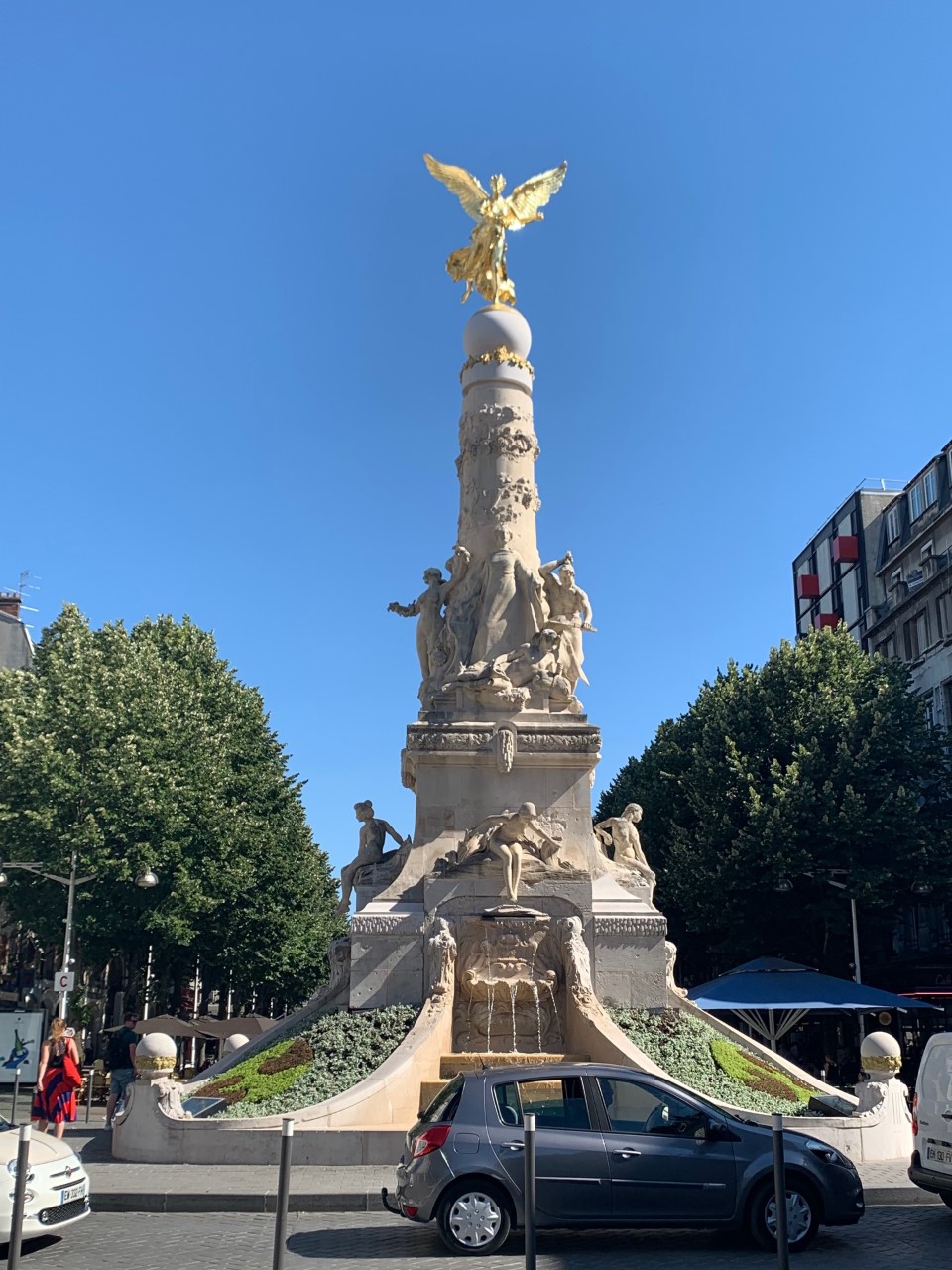 After reading a gazillion menus in the area, I found a restaurant that brews their own beers called 3 Brasseurs. I had the Amber Ale along with a veggie/pasta/fruit salad. Light, healthy and refreshing.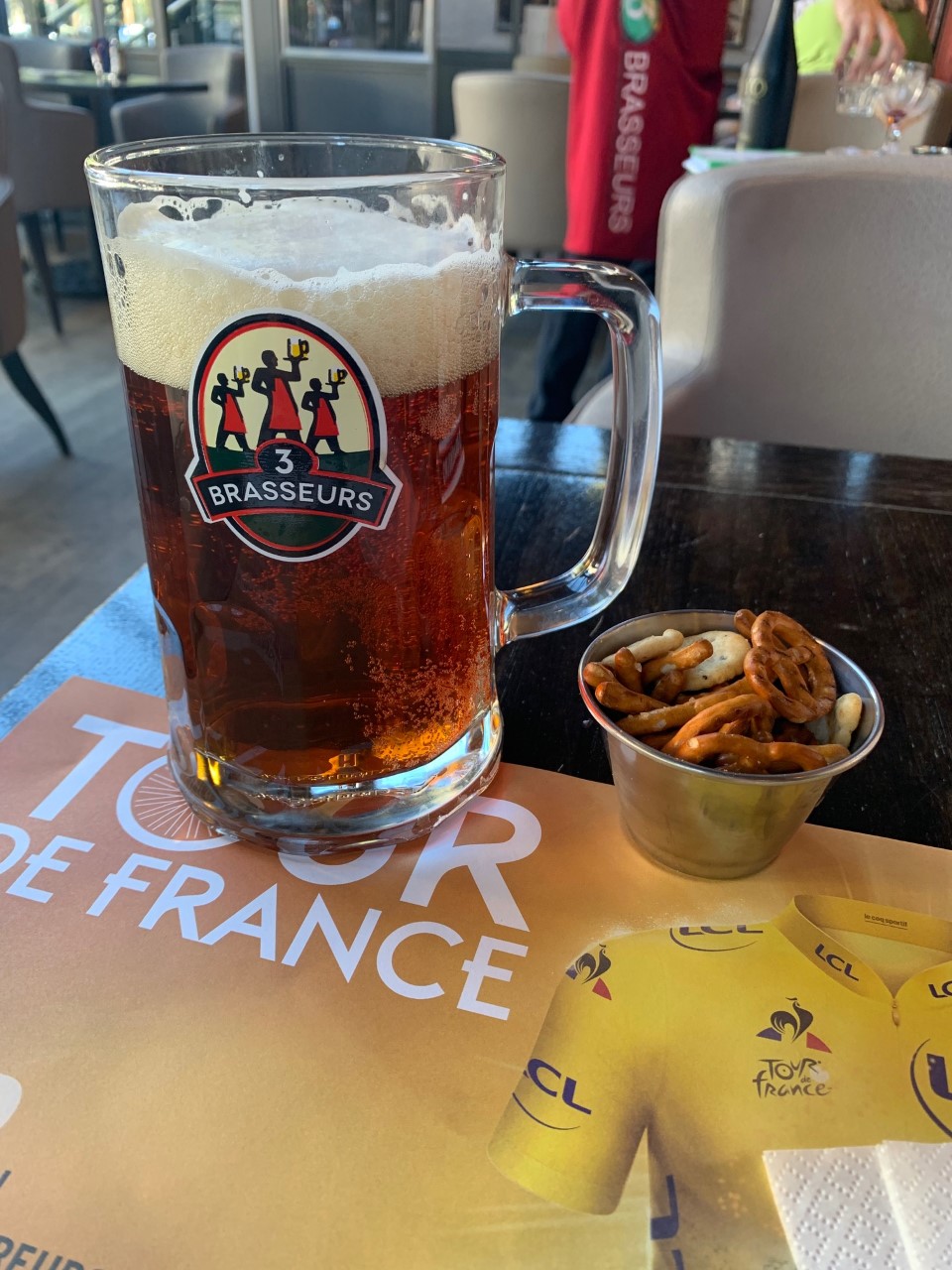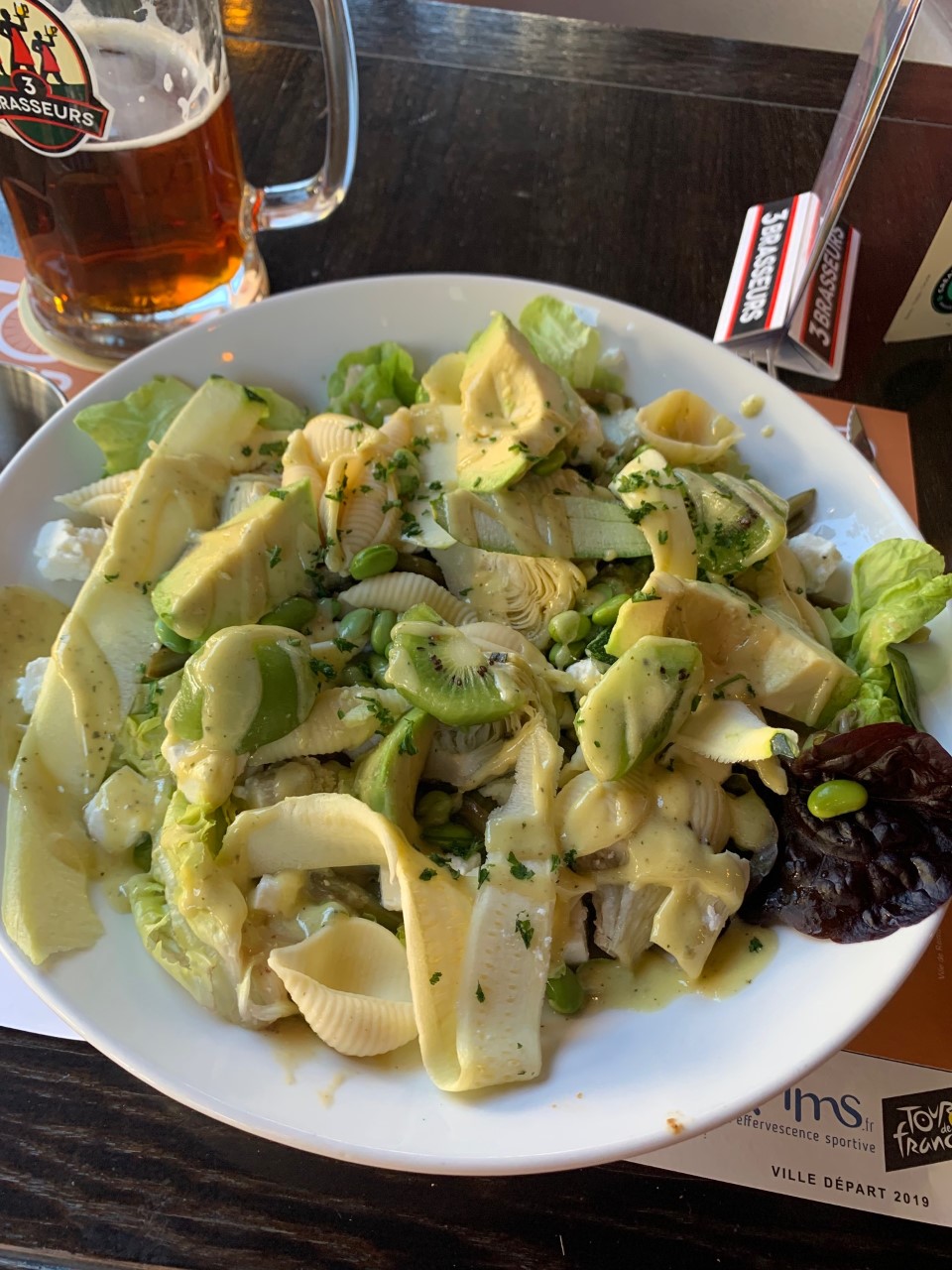 Before I hopped on the train back to Paris, I made my way to a gelato place called Amorino Gelato, where you can order a gelato in a flower shape. I later found out they have on in the LA area, so I will definitely be making the trip to get myself a treat!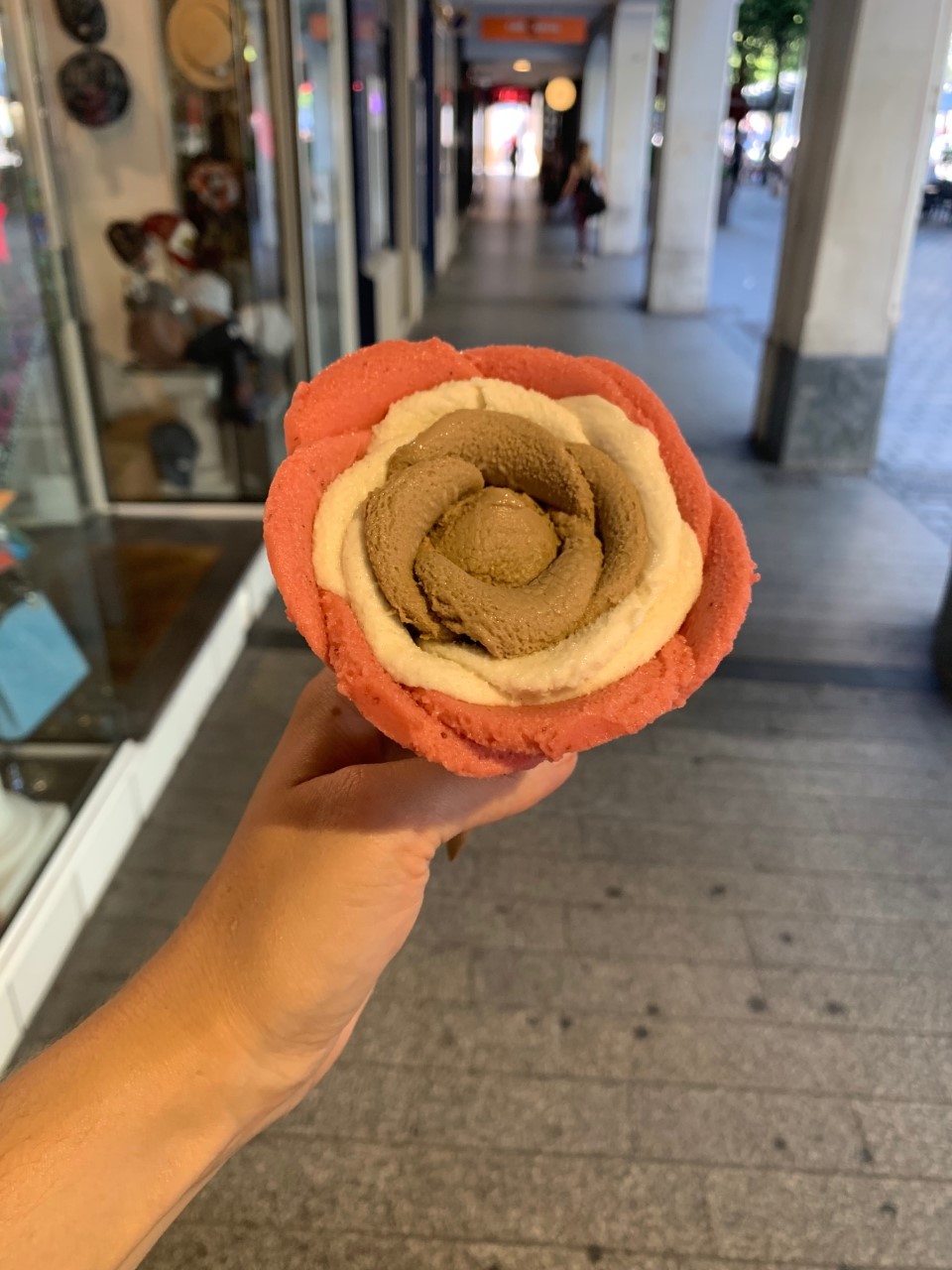 Day 9 – Friday, July 5
I was feeling a bit drained on this day, I am not sure if it was from touring so many places or the heat. Nonetheless, I had an appointment at the Palace of Versailles ($30), which is known for being the home of as the principal royal residence of France from 1682, under Louis XIV, until the start of the French Revolution in 1789, under Louis XVI. Just like the Louvre, it is huge. There is so much artwork and pieces and the gardens that it's overwhelming – pretty, but overwhelming.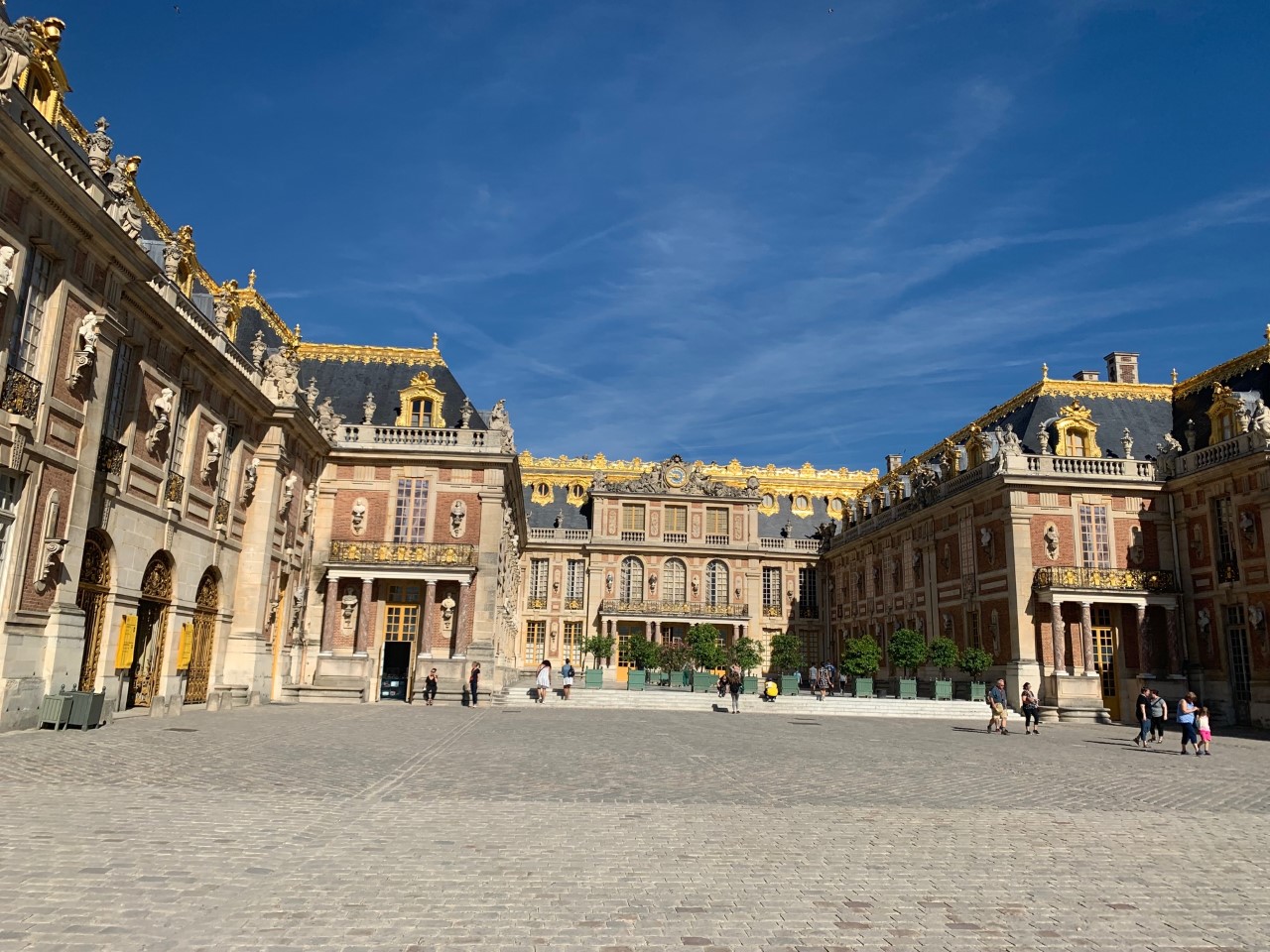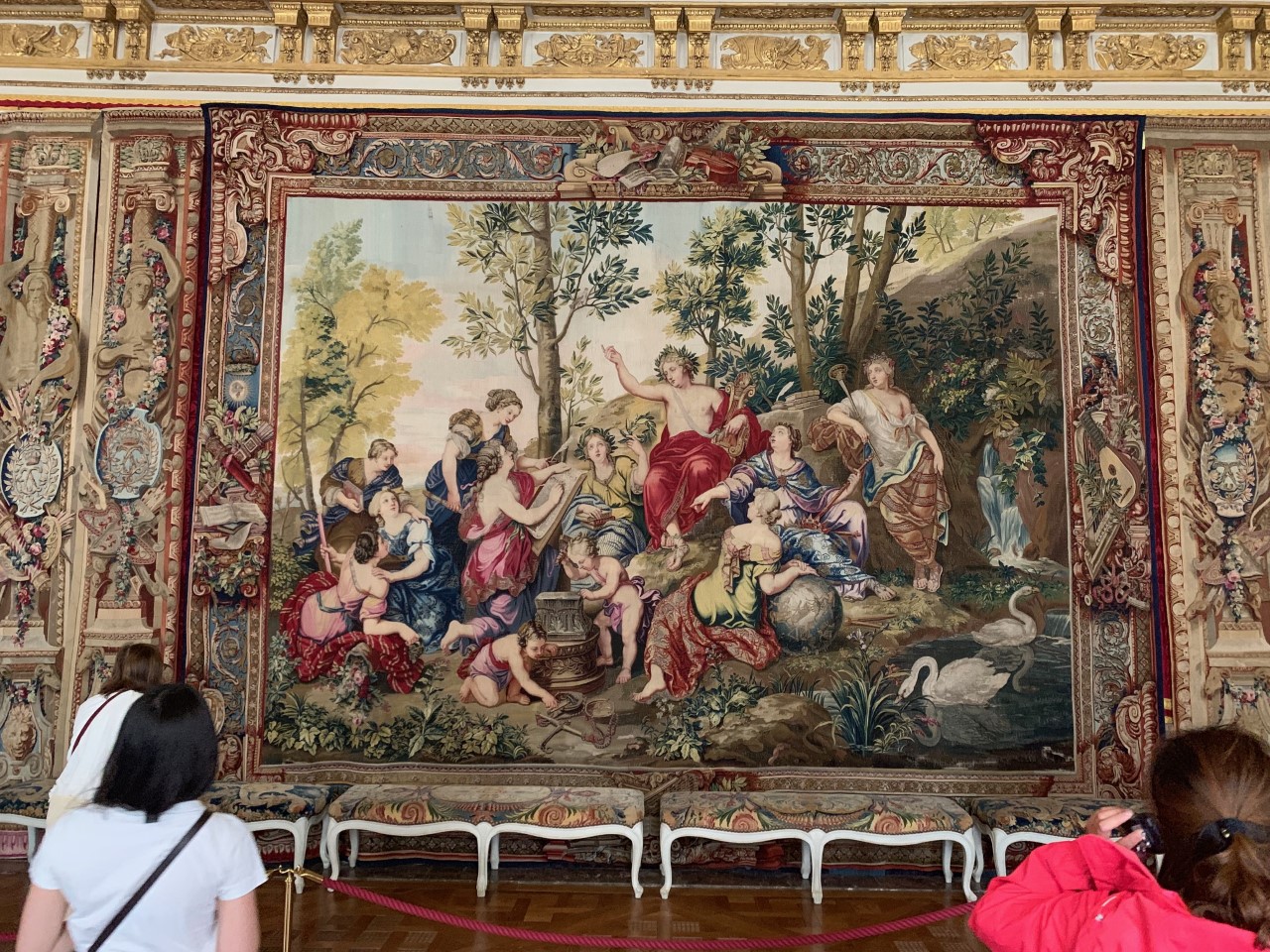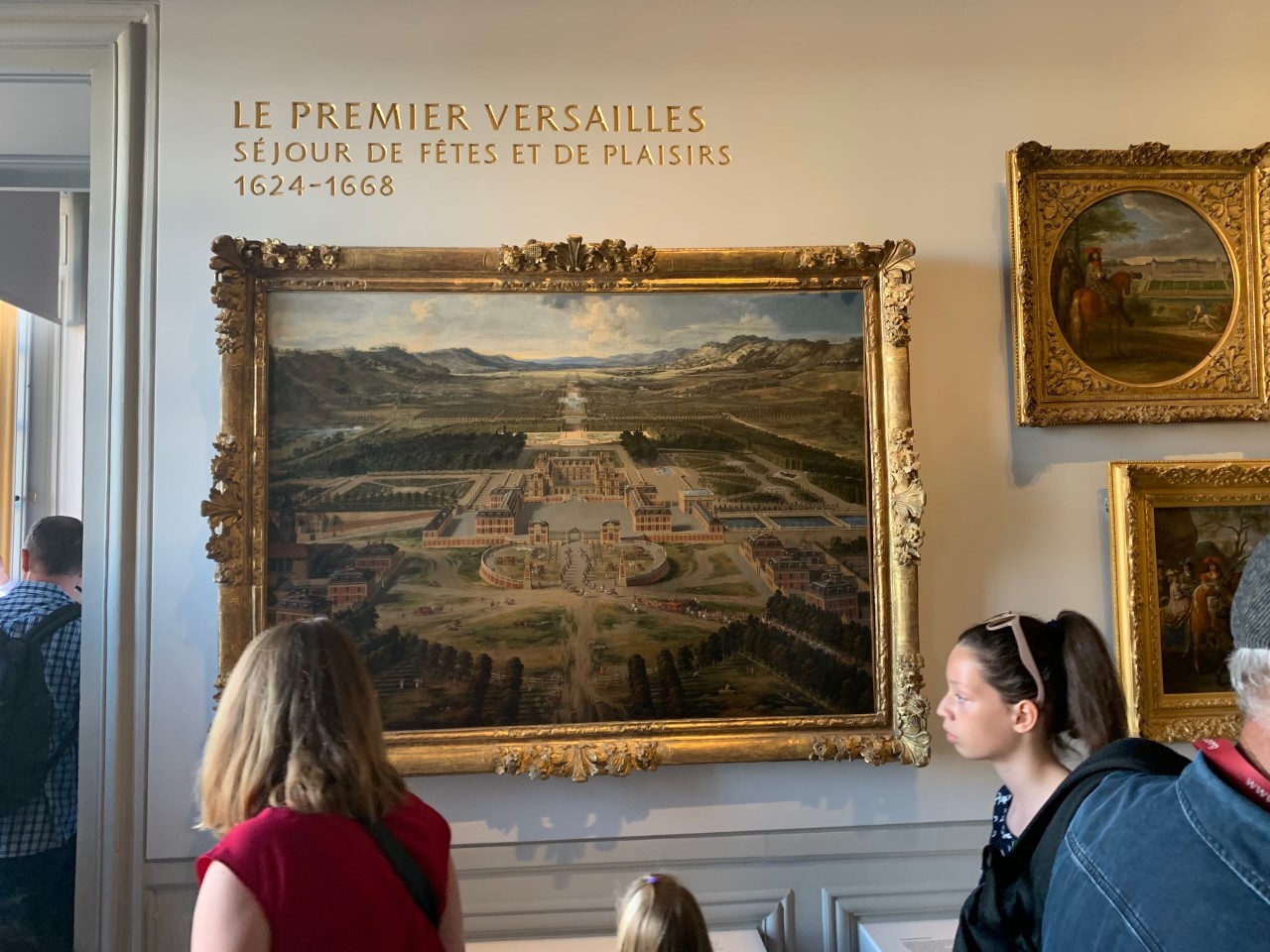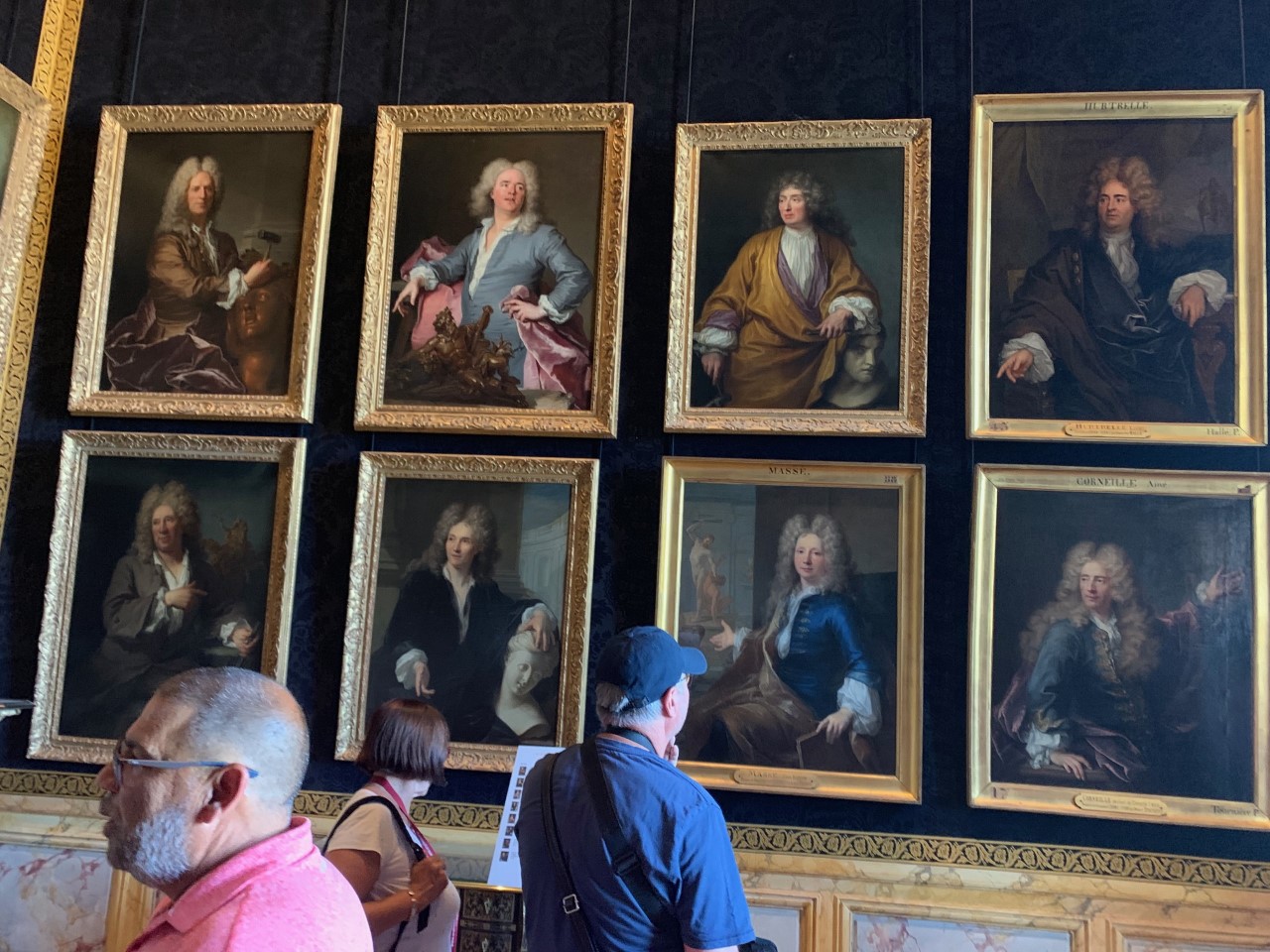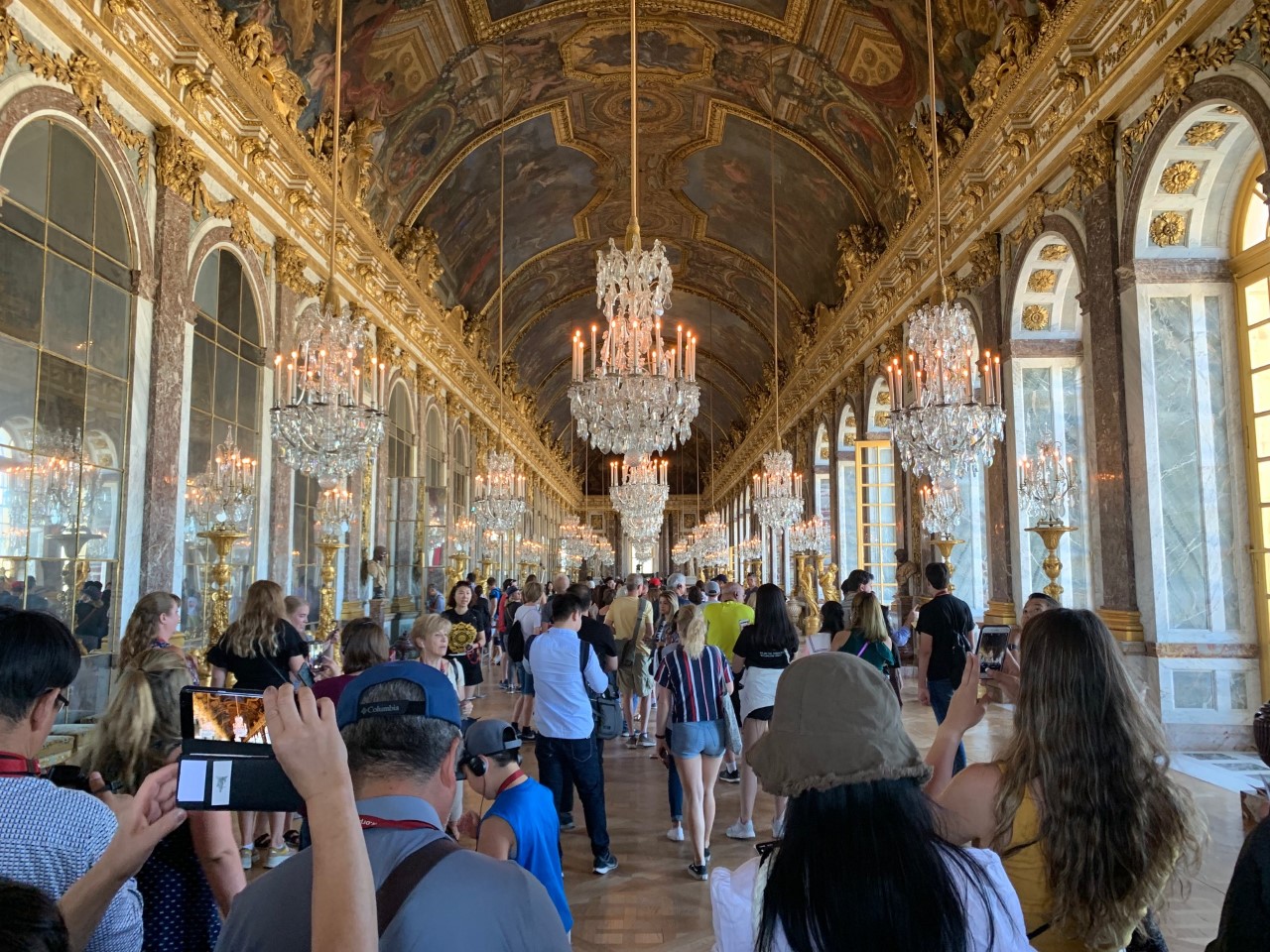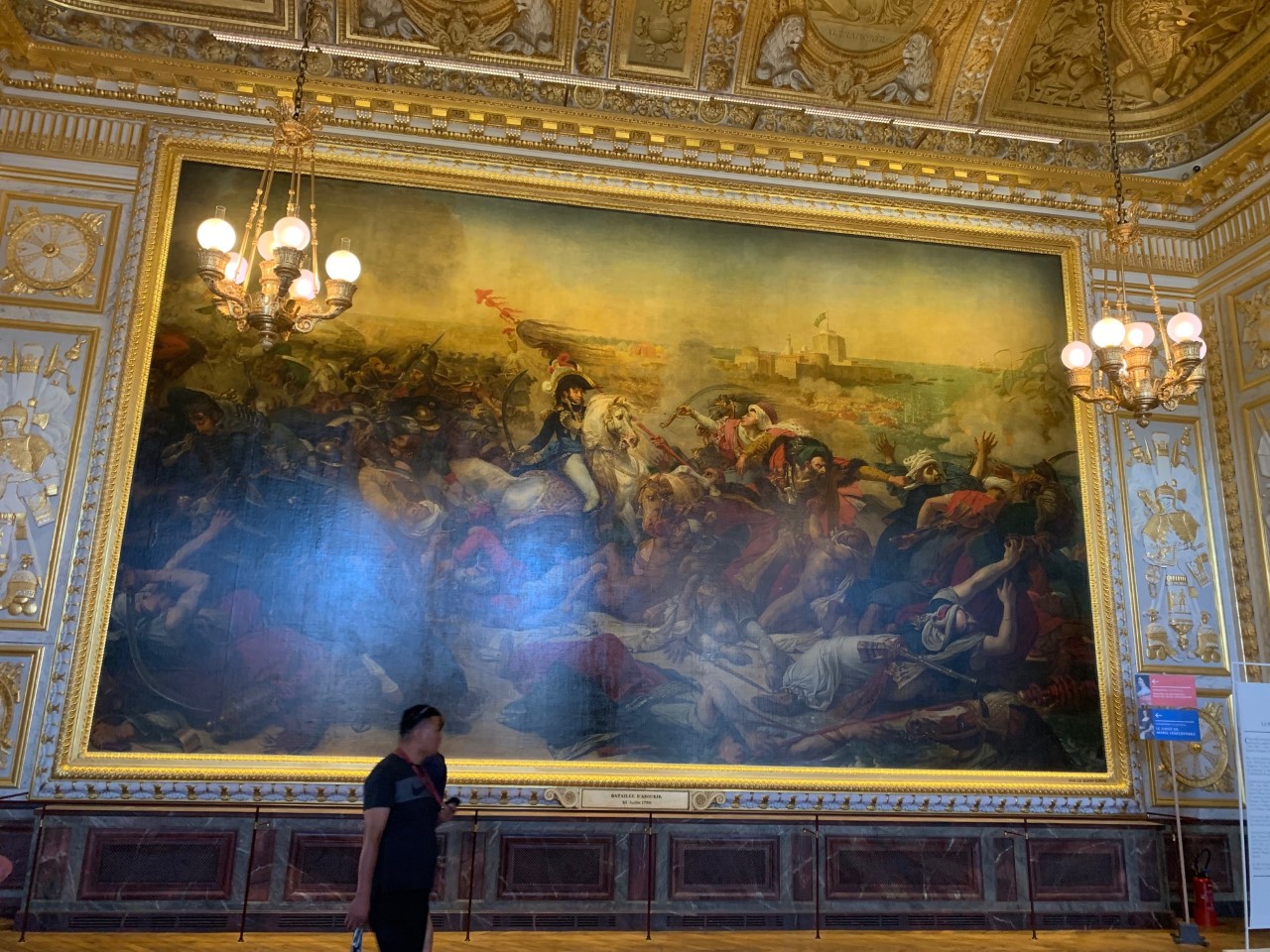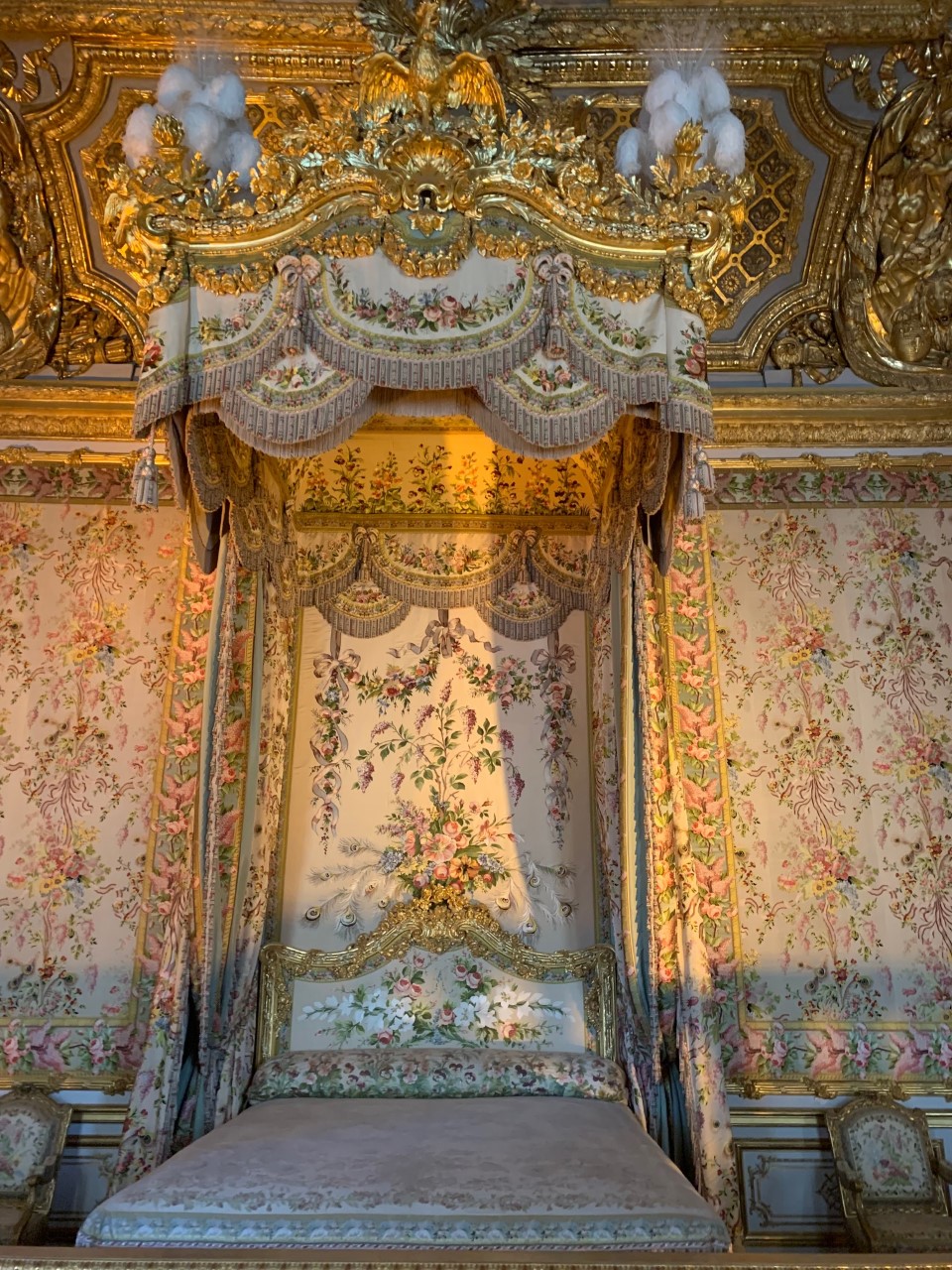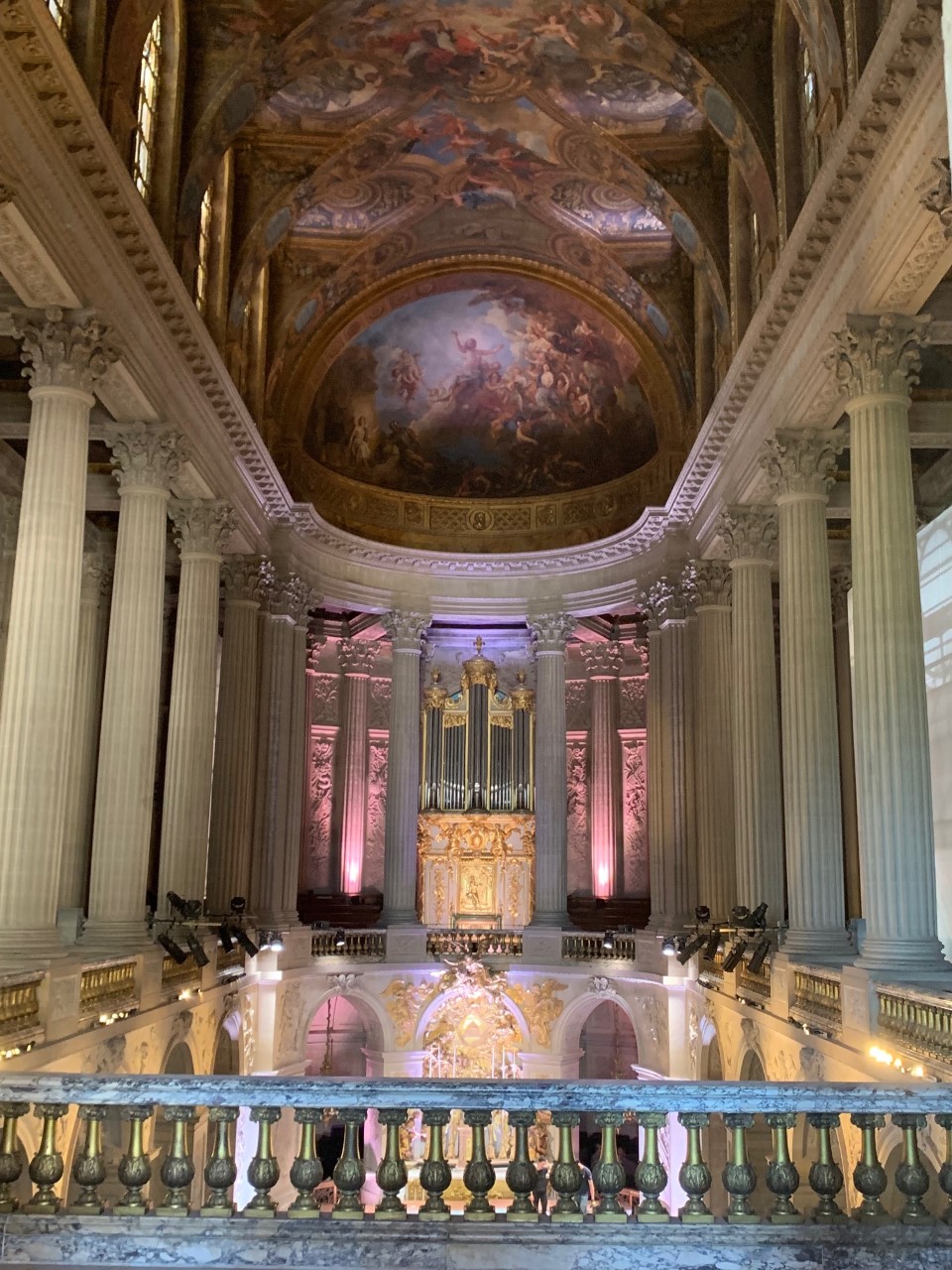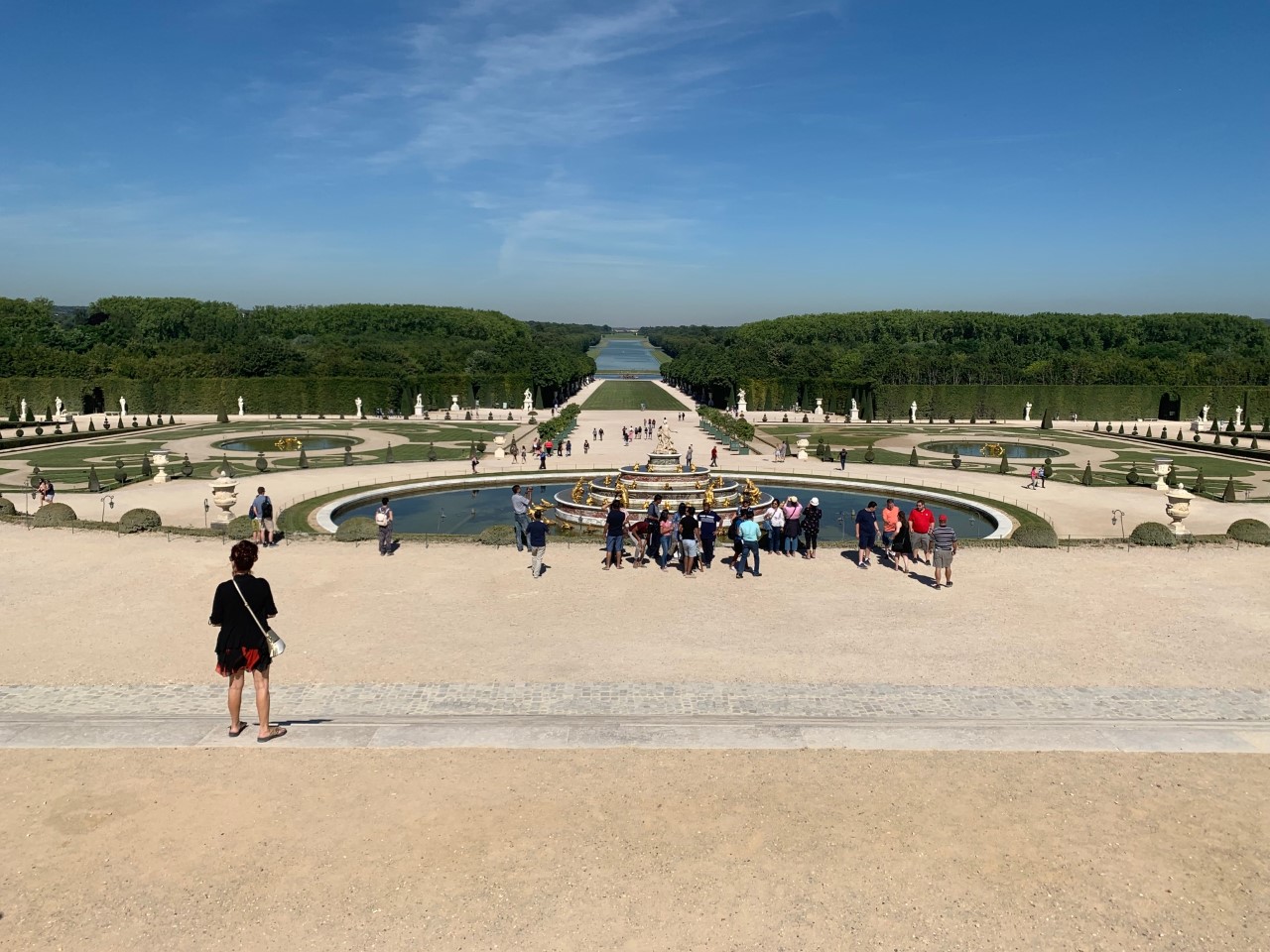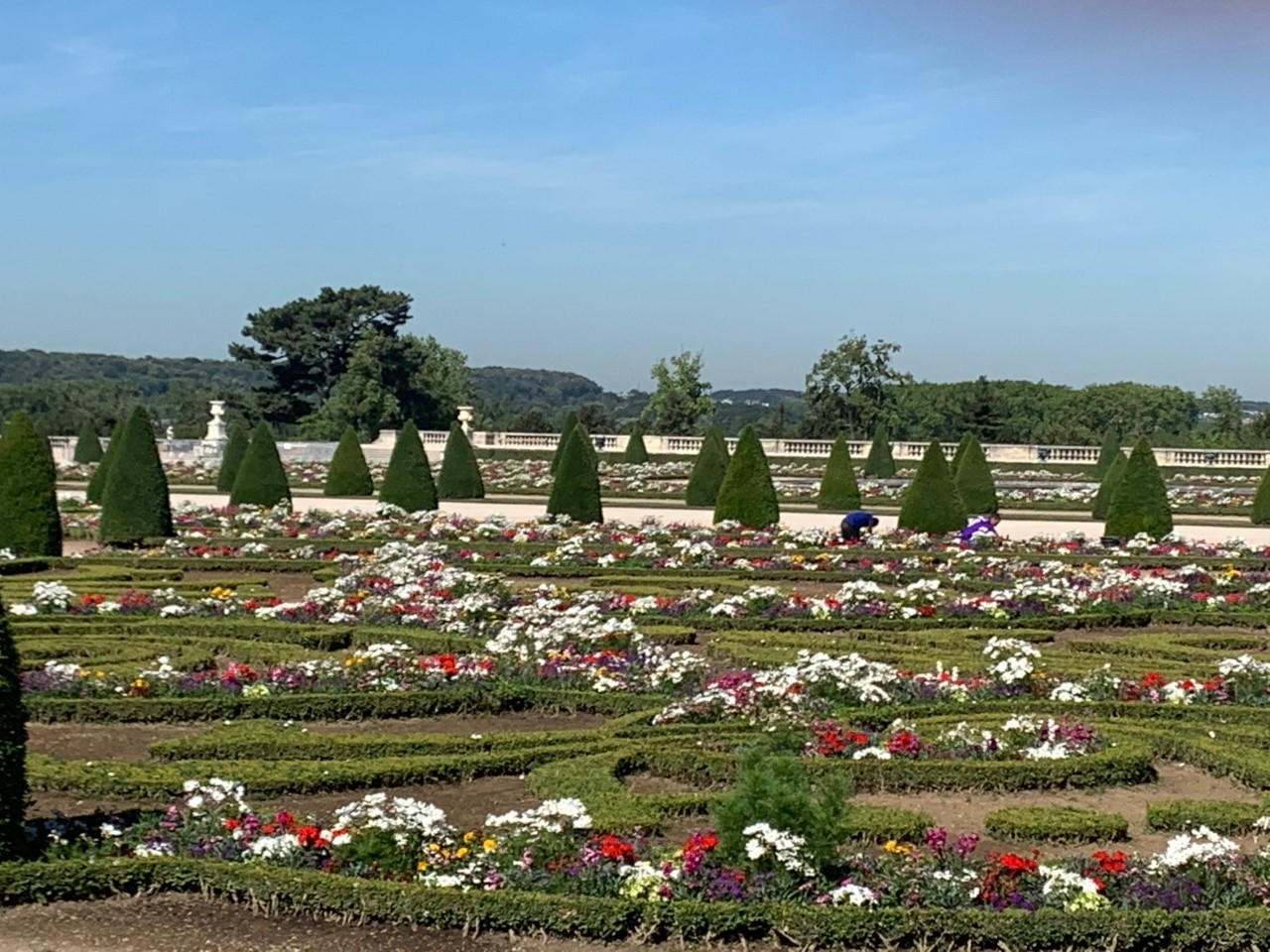 I still wasn't feeling up to par and I learned that Angelina was also in the palace! I sat down for a Persian Breakfast with hot chocolate, fresh squeezed OJ, a croissant and a roll ($22).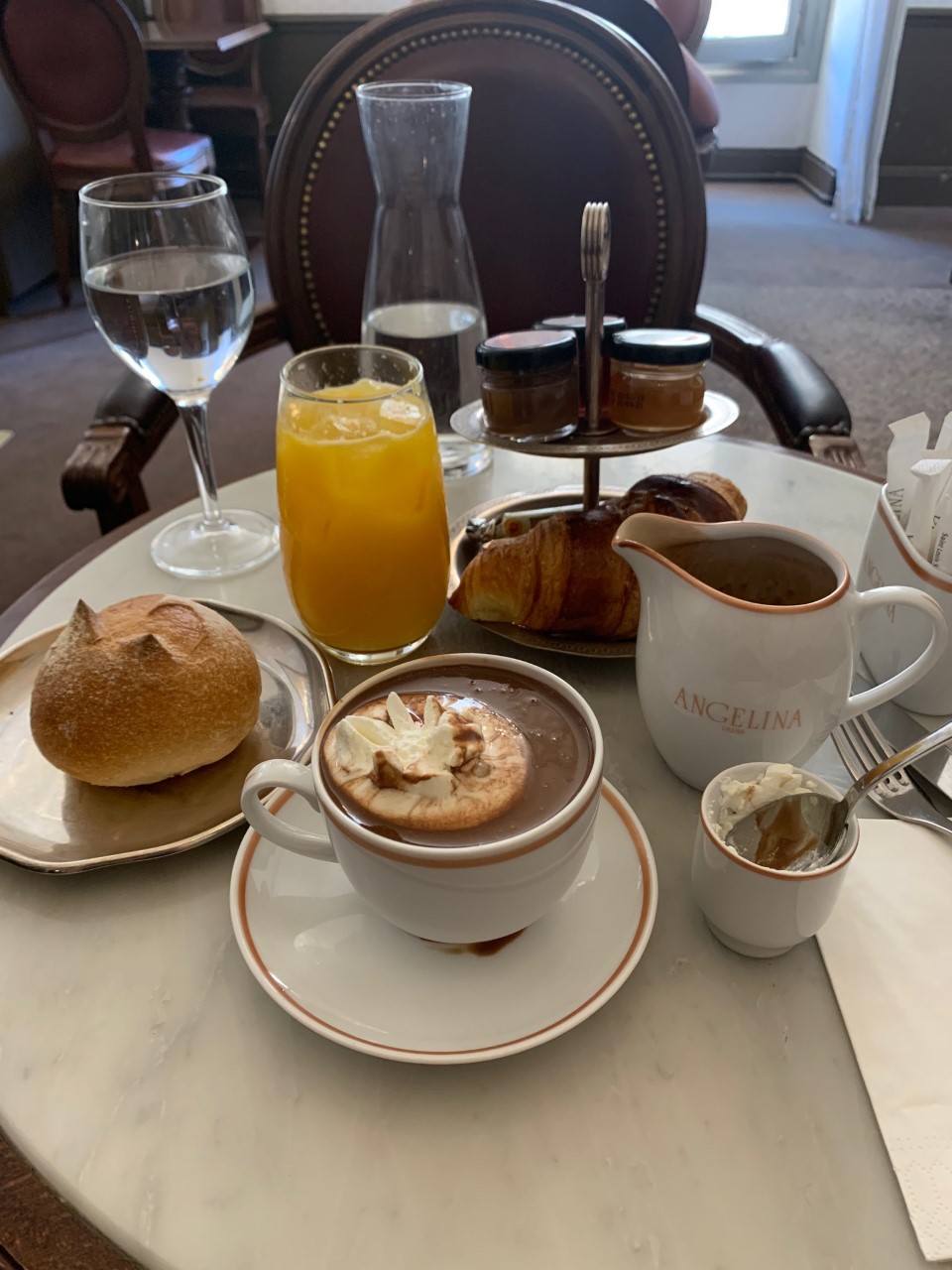 I took an Uber back to the city and toured an art museum with my favorite artist of all time Pablo Picasso ($15). I love how he played with shapes and created such unique pieces of art.