For my 38th birthday this year, I decided to go back to Europe to a magical and picturesque place called Iceland.
To be honest, Iceland was never on my bucket list to visit. One of the reasons I booked this trip was because I was dying to get back to Europe and was searching for a good deal on a flight. It's hard to find a good deal when your birthday falls on the week of the 4th of July! Plus, when I saw the photos of the country, it was gorgeous and had a lot of elements from other areas I want to visit in the future. It has a geyser like Yellowstone National Park, black sand beach like Greece, waterfalls, volcanoes and lush green like Hawaii, and the sun sets for 3 – 5 hours a night like Alaska.
You are probably wondering what the temperature was in Iceland. Well, it was in the low 50s with an average chance of 40% of rain each day. July is actually considered to be the :warmest month" in the country. I also learned that there are about 350,000 residents in the country, while in 2017, 1.8 million people came to tour it. Isn't that insane?! Also, the people are very open and friendly.
Alright! So let's break it down as to how much this cost me:
Airfare: I decided to book through Iceland's official airline called Wow Air for $879.90 to Keflavik Airport, which is 50 minutes outside of Reykjavik. I read a lot of mixed reviews, more positive than negative, but decided to give them a try. Plus, it was a straight 8 hour shot from LAX to Reykjavik, the capital of Iceland.
Airbnb: I used Airbnb again to book an affordable place to stay, which for 5 nights cost me $381. It was either that or stay in a hostel, which there is no way in hell I was going to do!
Vehicle: I decided not to rent a car because again, I was going out of the country and prices would've been jacked up. Aside from my tours, I took the public transportation bus 4 times, so it was $16 total.
Airport Parking: I once again went to my favorite 405 Parking ramp and paid $87.91 for 7 days.
Total: $1,348.81. All paid off in incraments before I left. I seriously am just staring at the number still thinking, no way…
Alright, let's pack up and go to Iceland! 🙂
Day 1 – Sunday, July 1
This was the day I flew to Iceland. I had an overnight flight that left LAX at 7 p.m., so I got to the ramp at 2:45 p.m. I checked in online with WOW Air and paid $79.99 for my luggage. You are also allowed one personal carry on item (such as a purse or laptop bag) for free, but other items will cost you $69.99.
Once I checked in with WOW Air at Tom Bradley International (BTW, it's recommended to get to the counter 3 to 4 hours ahead of time), I made my way through TSA. The International lines for TSA were a bit different compared to domestic airlines, where the agents opened up about 10 lanes but then you had to merge together with another lane once you were cleared to go through the scanner. The whole thing took me about 30 minutes.
I settled on having a Philadelphia Roll, edamame and a special where you got a beer and a $6 pineapple infused Vodka shot at Chaya Sushi. It definitely hit the spot before the flight! The shot wasn't too overpowering either, very mild and tasty.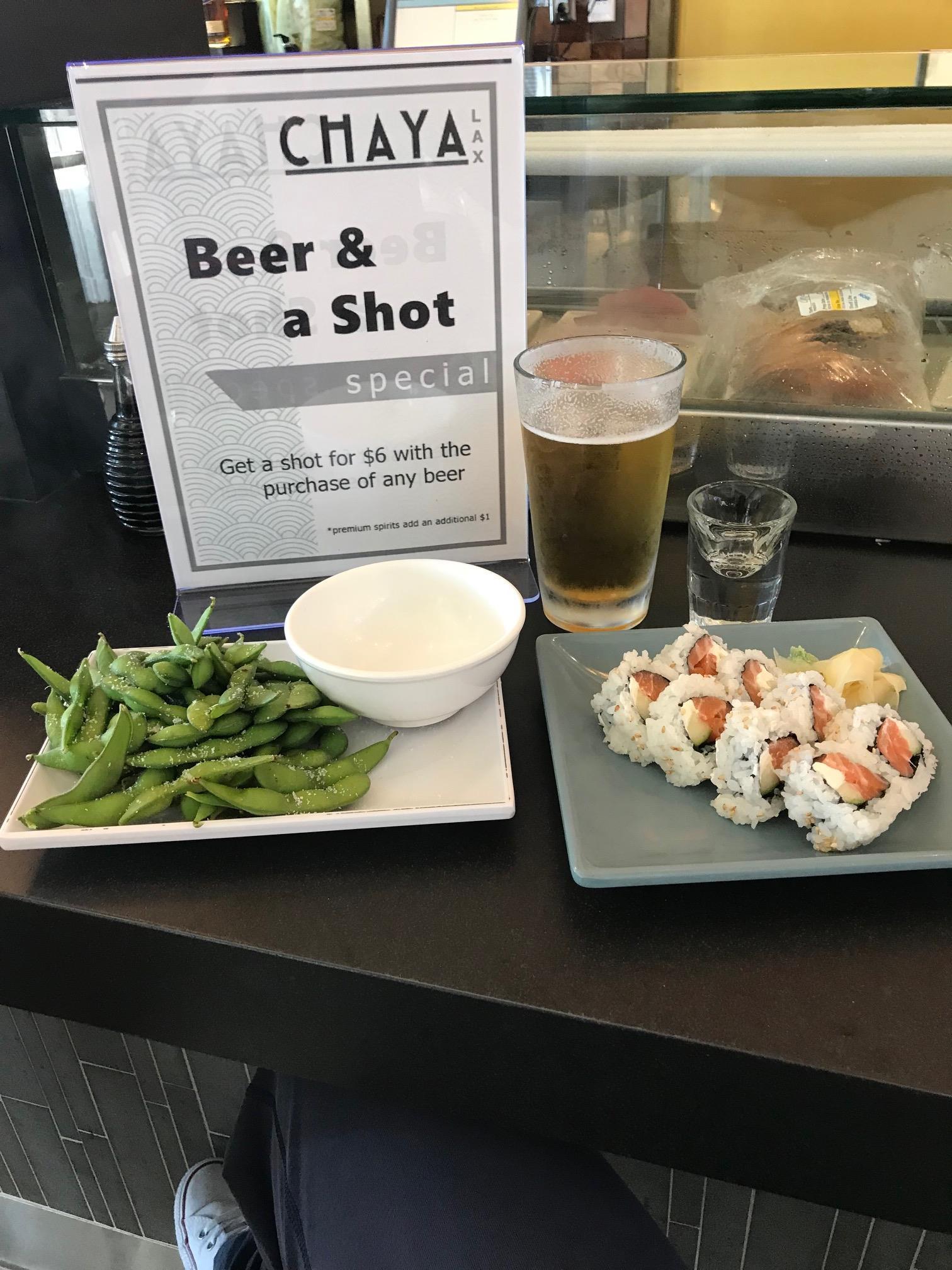 I cannot stress enough to buy yourself a book, some sort of entertainment (for me it was an adult coloring book) and some healthy snacks/light food for a flight with WOW Air because I had read that their food prices aren't cheap and they charge you for ev-er-y-thing. It couldn't have been more true: water was $3.29, pillows were $19 – the list goes on! My passenger buddy next to me was in a happy mood and decided to purchase use 2 small Prosecco wine bottles: $33! There is also no WiFi on this airline. Luckily for me, my coloring book and a lot of on and off sleep helped me.
Besides the overly charged pricing for everything, my experience with WOW Air was pretty positive: friendly customer service and they were on top of it, even when the flight was a bit delayed. We still landed in Reykavik on time and I was pretty happy!
Day 2 – Monday, July 2
Once we landed, we had to take a shuttle to the terminal. It was also drizzling pretty bad, so I was soaked by the time I got back inside. The whole process to go through customs took me less than 5 minutes. As soon as I got downstairs, my luggage was already at baggage claim and I was greeted by a Puffin hanging from the ceiling.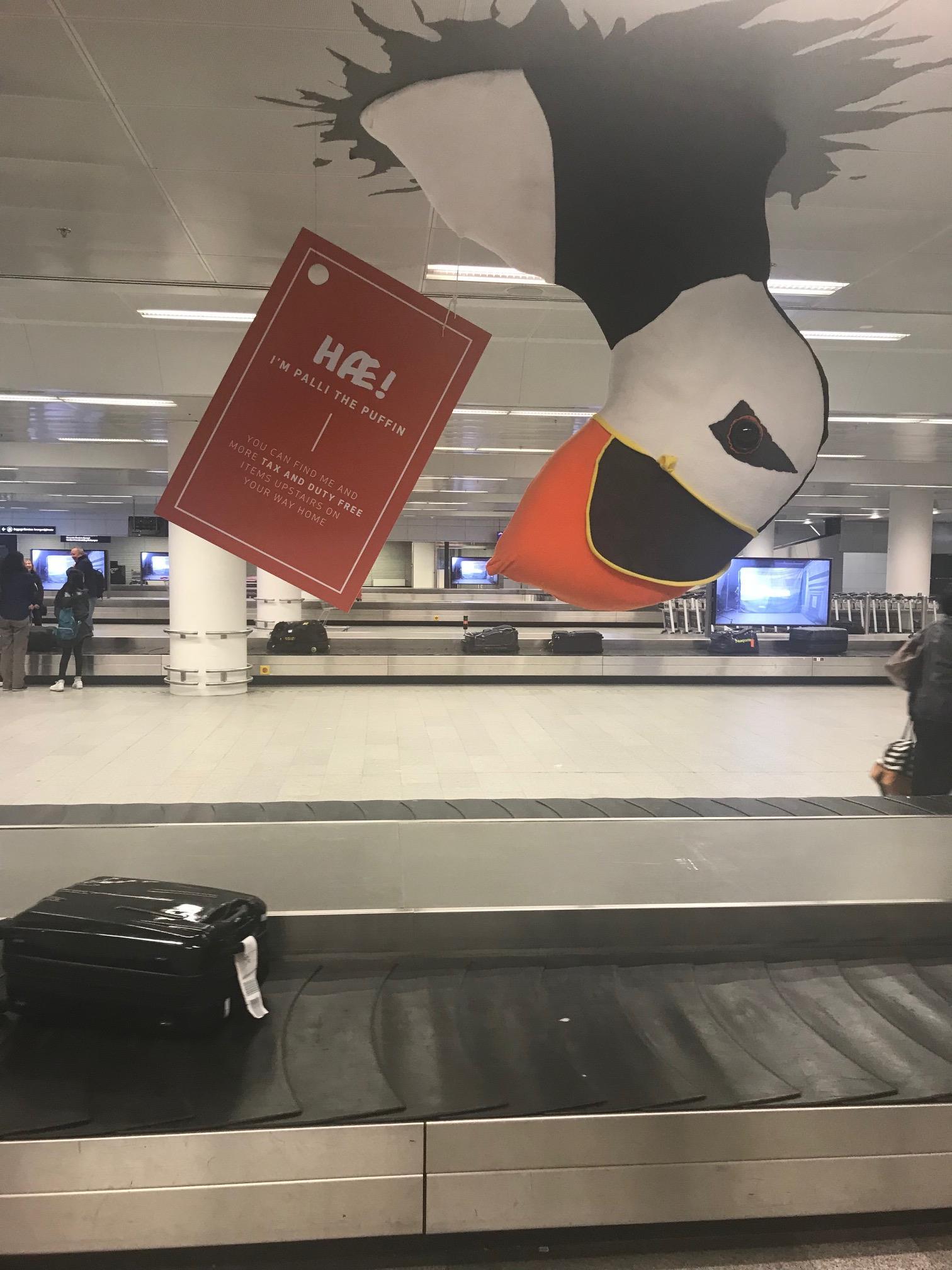 I then got on my bus Flybus ($50 roundtrip) to the BSI Terminal in Downtown Reykjavik. I highly recommend doing this if you don't rent a car! At the terminal, my Airbnb host was kind enough to pick me up, dropped me off at the bank and took me to her place. I then took a 4 hour nap. Some people can power through the day with a ton of caffeine and then go to bed when you are supposed to, but I always need a nap when I travel internationally. Then I force myself to wake up, feeling still tired yet half refreshed, get ready and go.
I took a shower and realized that the water smelled like egg. I couldn't figure out why until I chatted with a local downtown that night. Little did I know ,the hot water comes from the ground and contains sulfur, which is what causes the water to smell like egg. It is also very good for your hair and skin, but not god to drink. So I had to tough it up the next few days with stinky water. But I have to admit you guys, my hair and skin did feel amazing!
I had a 10 minute walk from my Airbnb place to the bus stop to get downtown. The only days I was able to go downtown was Monday night and all day Friday due to the fact that I had 3 days of scenic tours.
Once downtown, I did some souvenir shopping and bought myself a Puffin, shot glass, a couple gifts for my parents and this to die for chocolate called Icelandic Chocolate. I was in heaven with the Praline and Toffee Sea Salt flavors. It's only about $6.50, a great deal!
I snapped a few photos of some unique art around the outside and inside of town: a shop with decorative art all over it and a tulip street sign, a bronze statue, mermaid wall art and a wooden Viking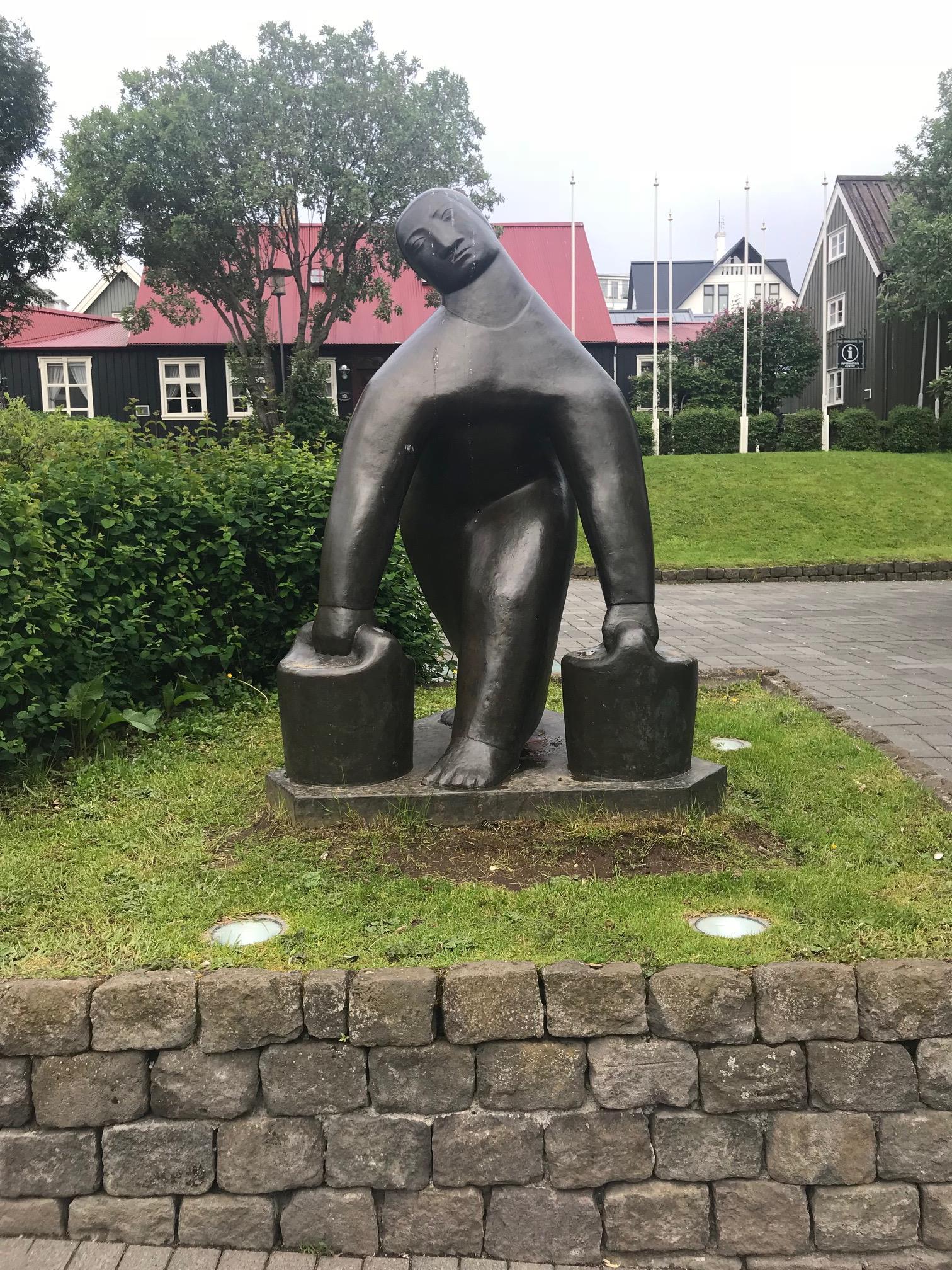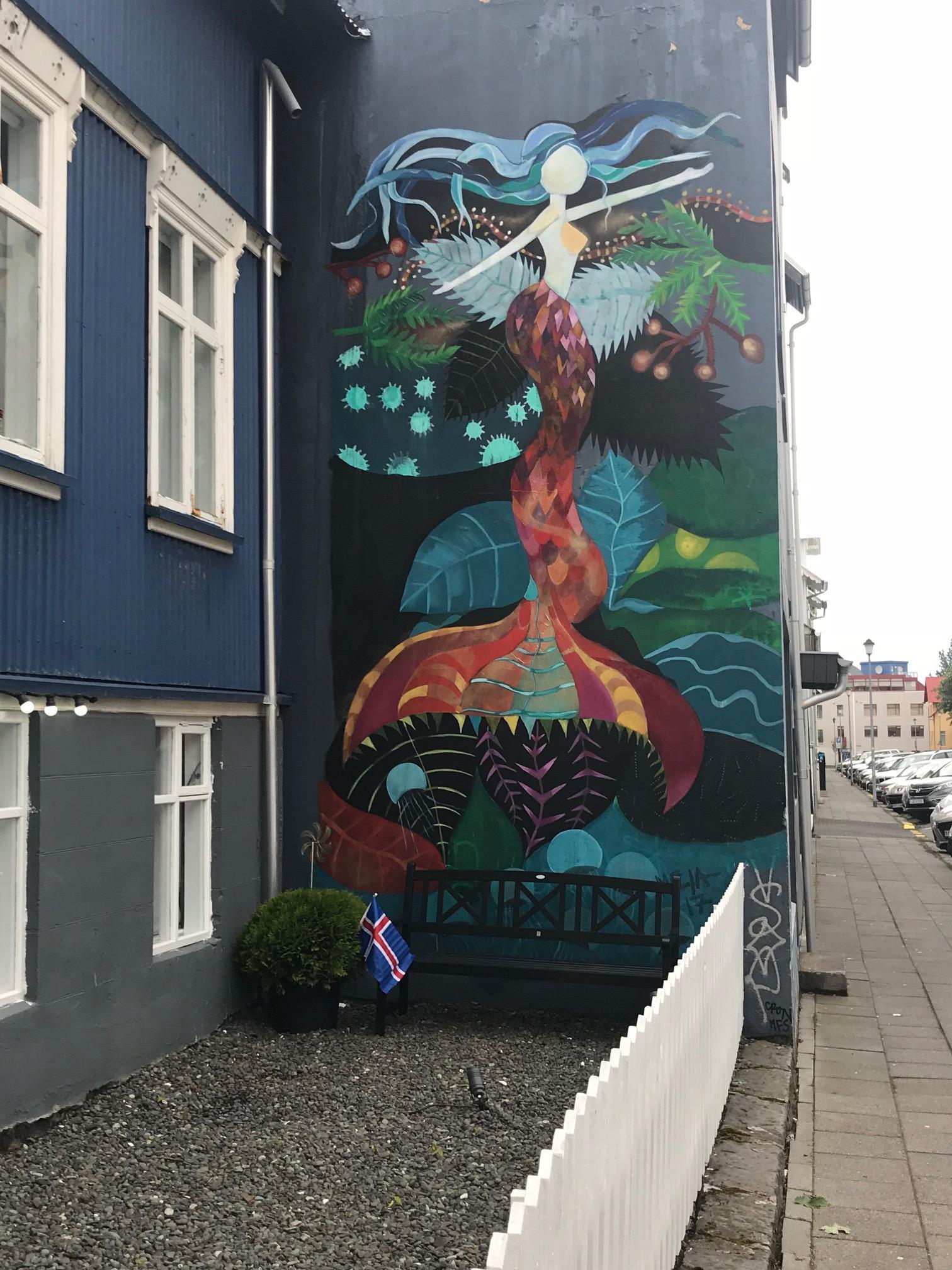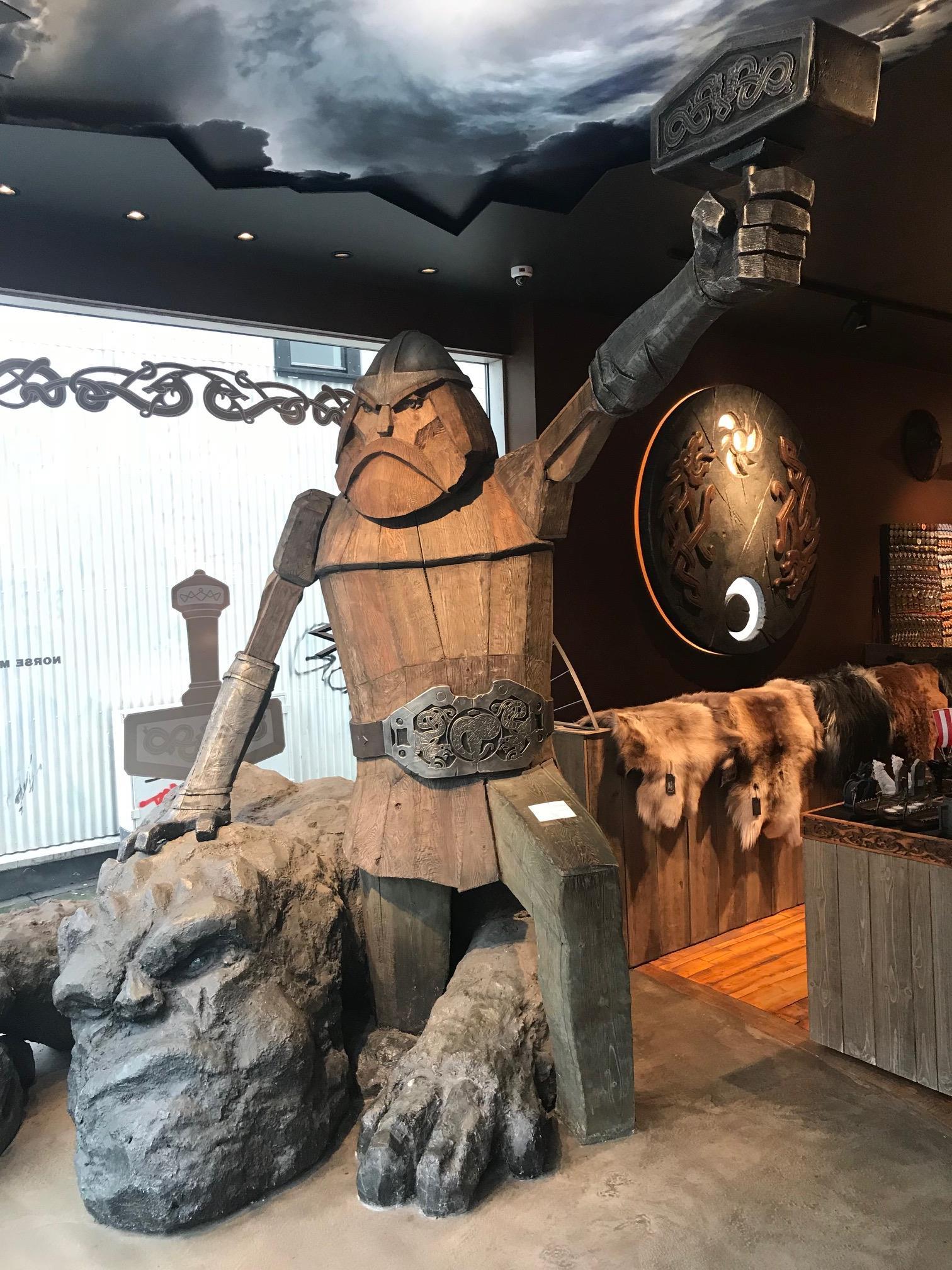 I then made my way over to Hallgrímskirkja Church, which is Evangelical-Lutheran and a national monument that has been around for 30 years. It is known for its strong German pipe organ and observation tower ($10). You can watch the video of the organ player on my Instagram page.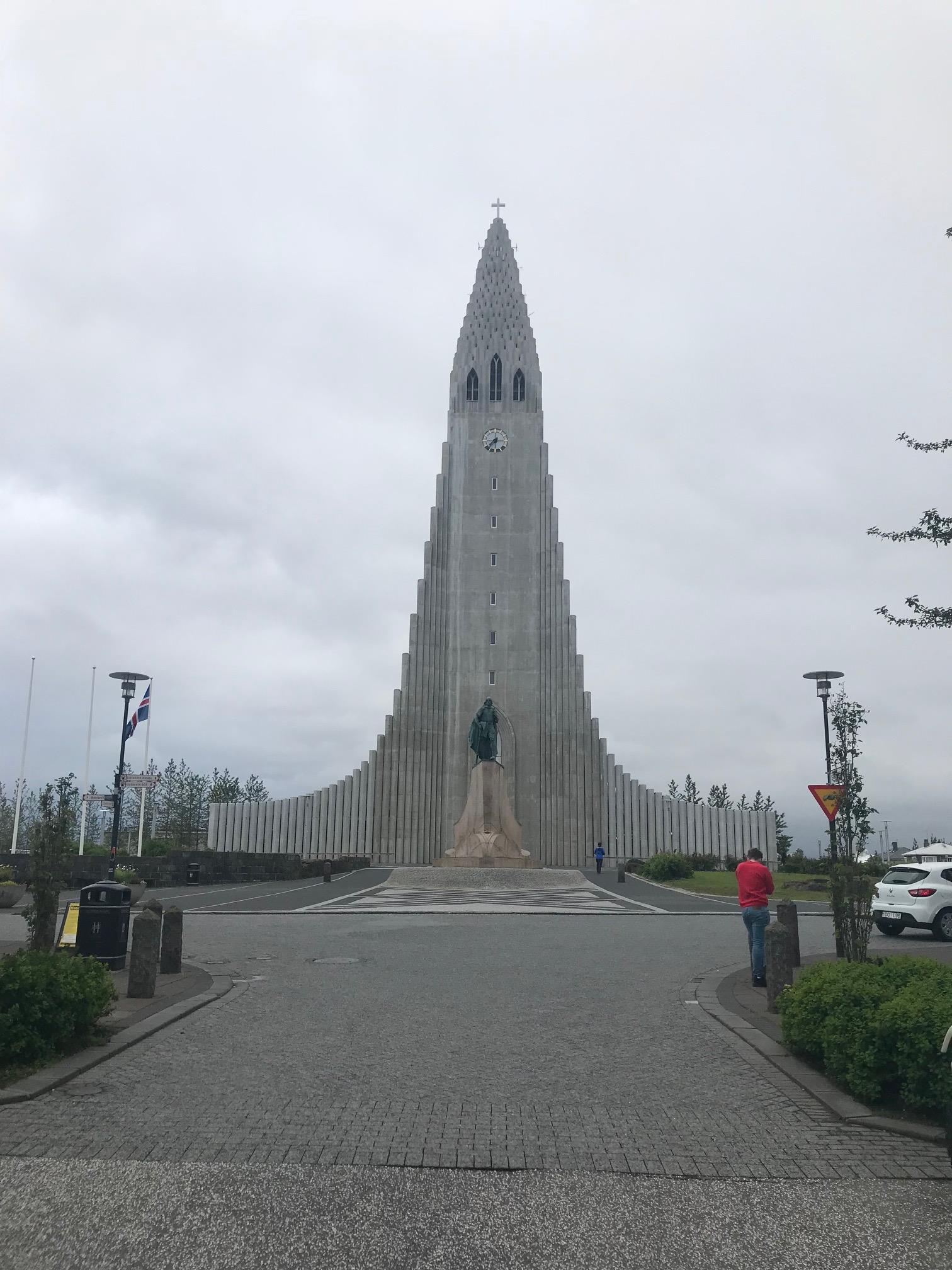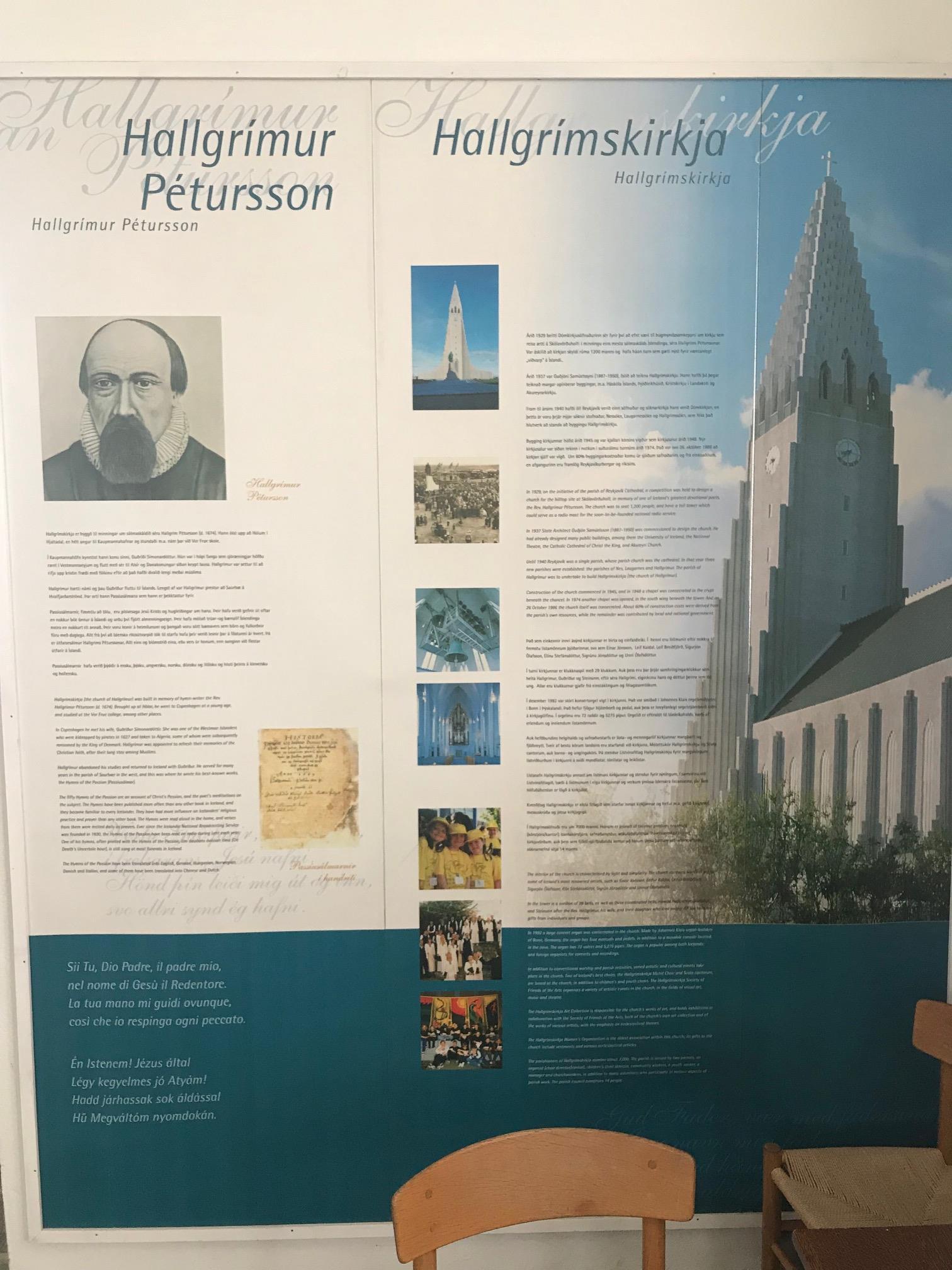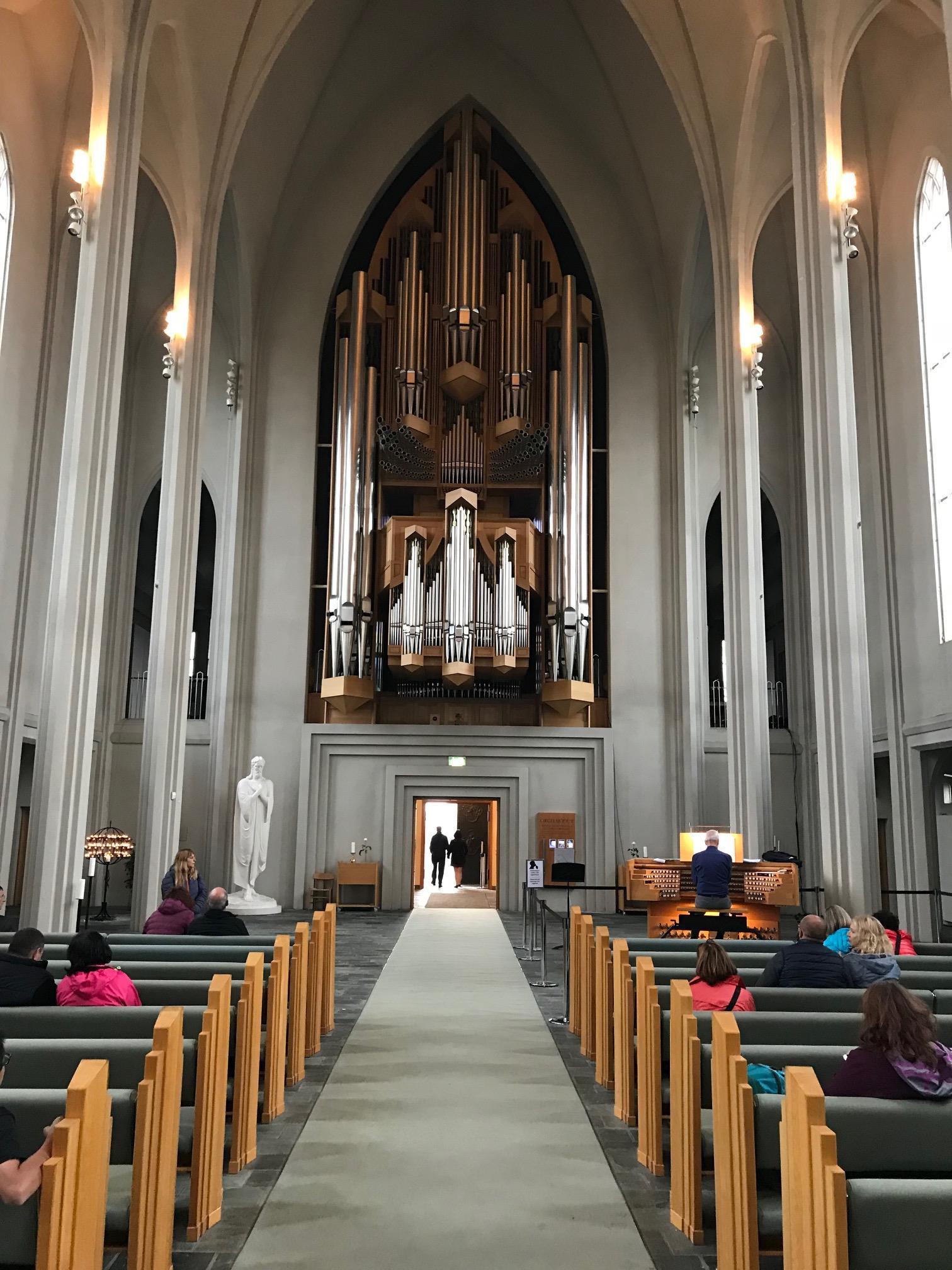 I took an elevator up and took some scenic views from the different levels of Reykjavik.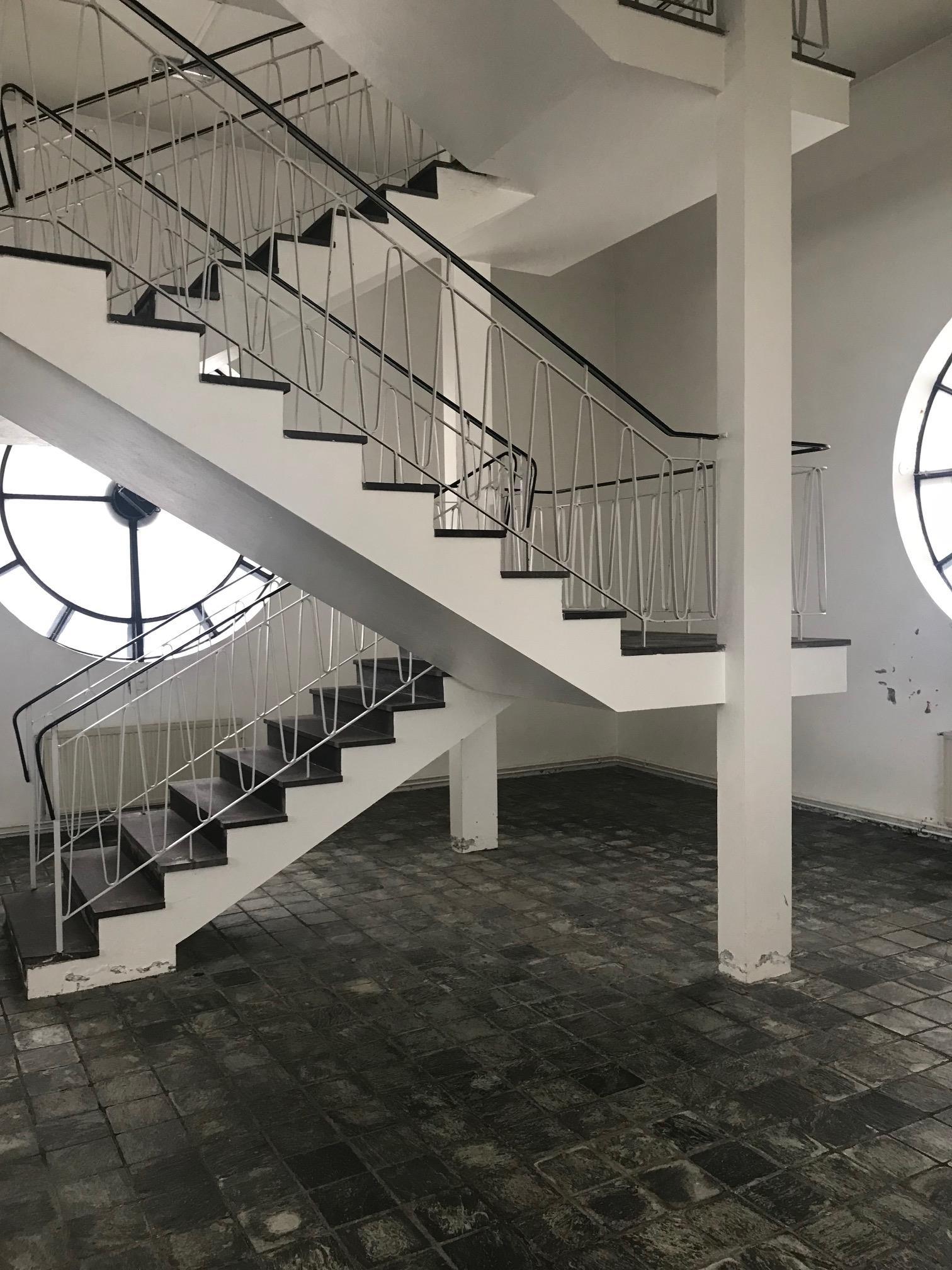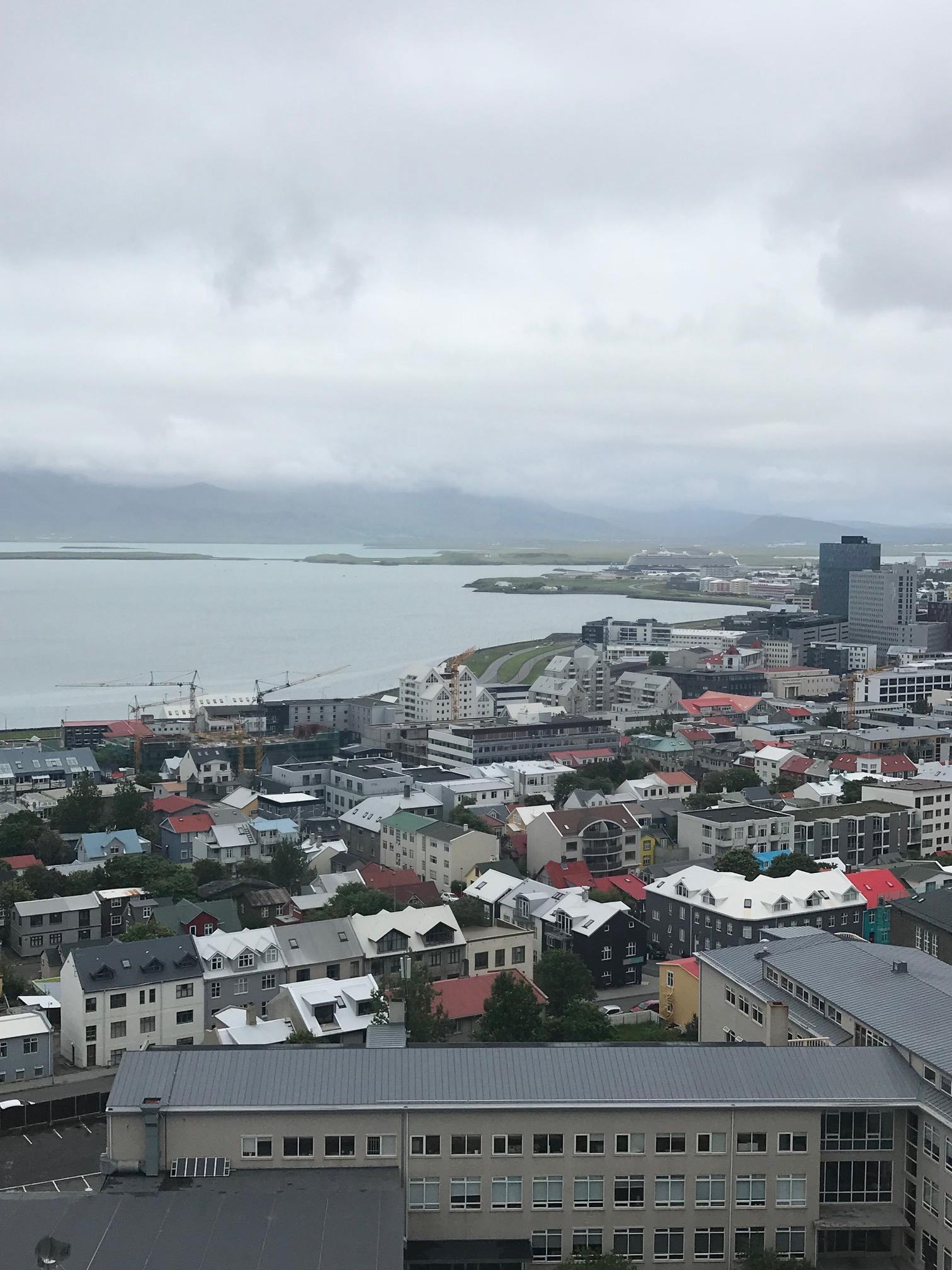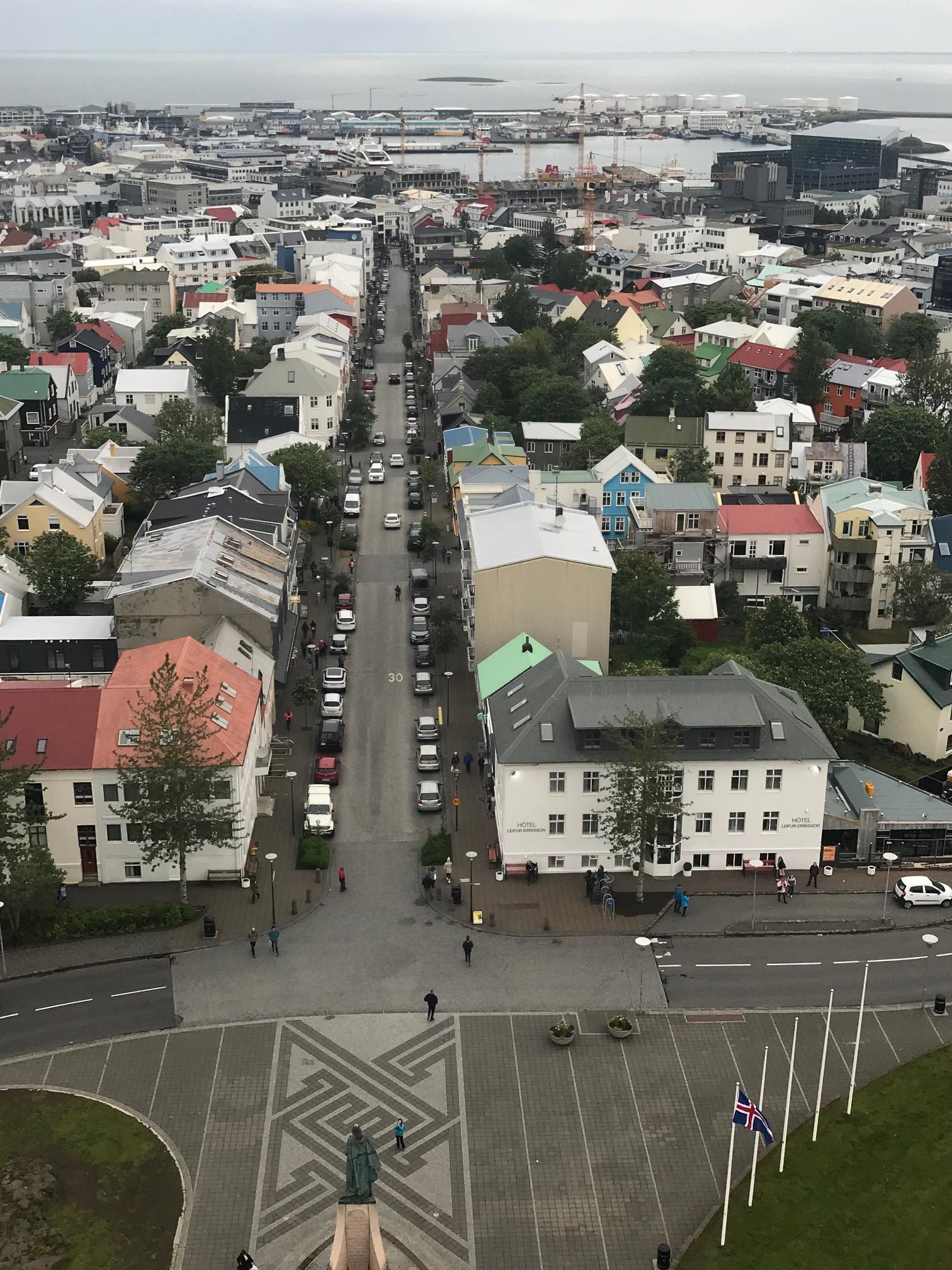 Once downstairs, a man in a gift shop recommended I try Icelandic Street Food for some lamb soup with vegetables in a bread bowl ($18.72). He told me that lamb soup is a meal that is nutritious and 'the heart of Iceland," so I made my way down for dinner. The place was packed and the cashier told me I could go eat at the establishment's brewery, AEgisgardur, just a couple doors down. Soup and beer in one, why not?!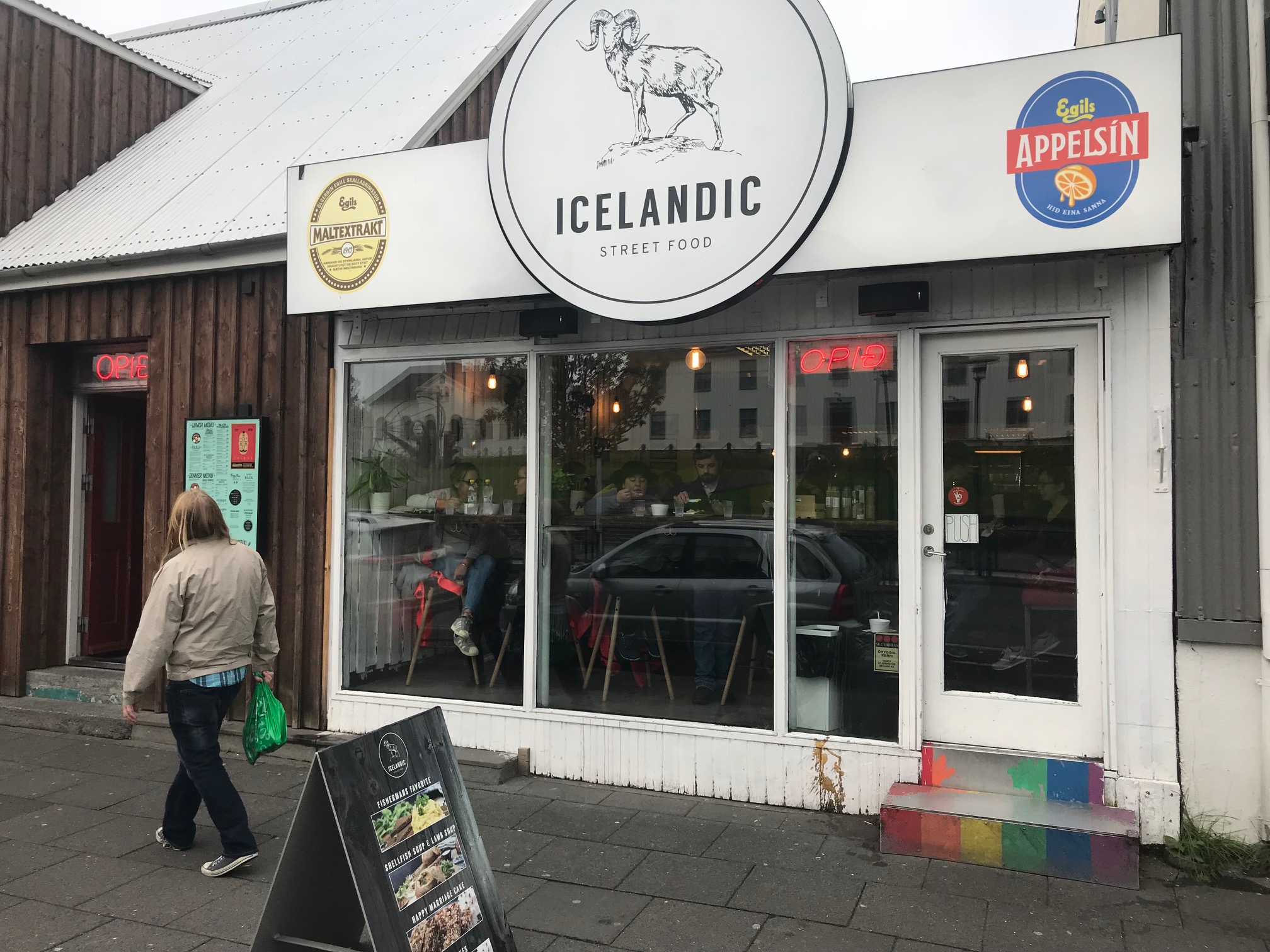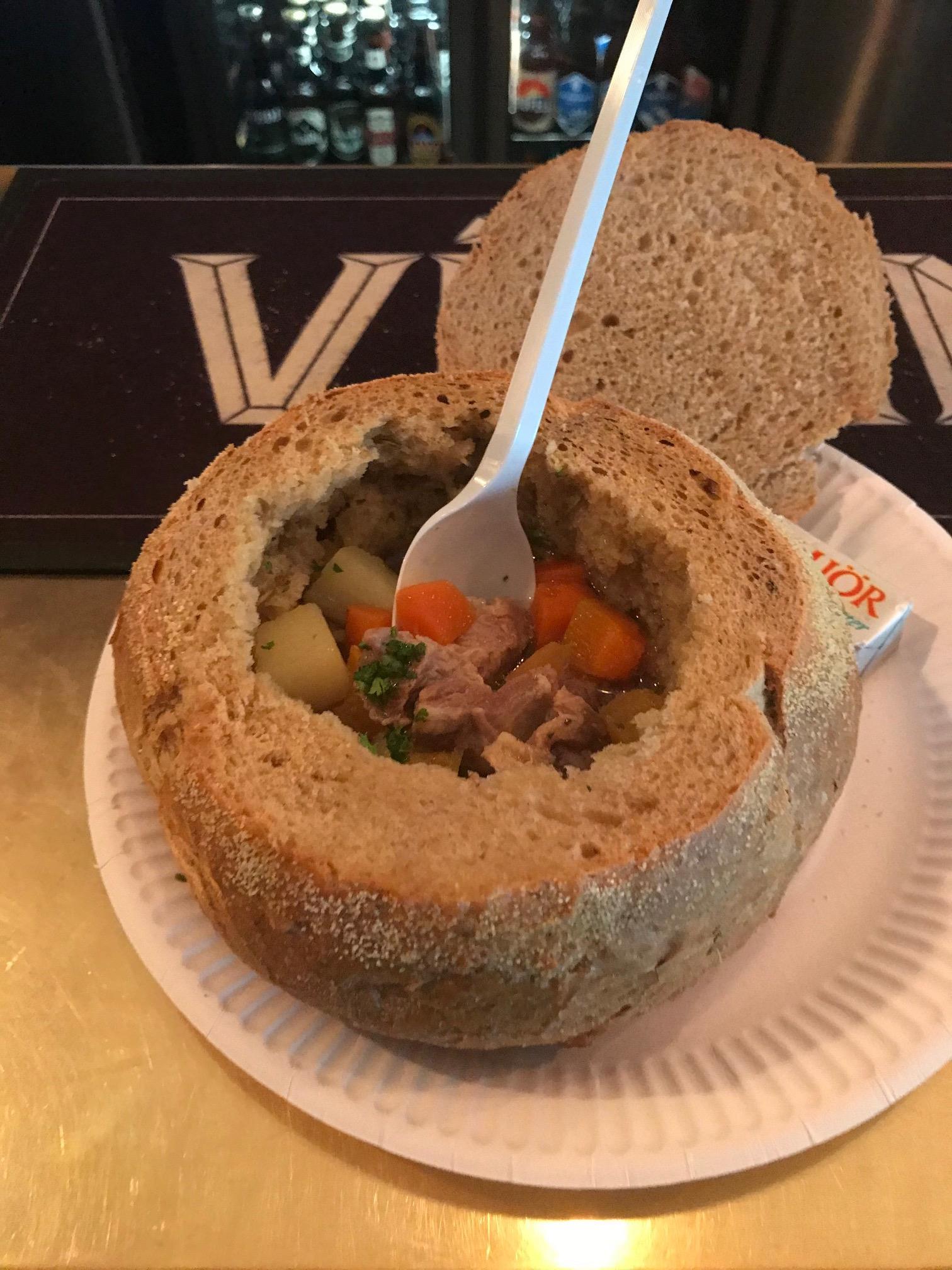 I have to admit, although the lamb soup was heart, I didn't like it much. When I went to refill my soup bowl to try the other soup flavor being offered, Seafood, it was much better. I guess I am not a lamb person?
While I was at the brewery, I tried a beer sampler that costs $34 for 6 small samples. That's right folks, $34! The bartender later told me that Iceland has a 120% tax on liquor – isn't that nuts?! My favorites were the Pilsner, Ale and Stout. I was also given a beer voucher for a free, full glass of the Pilsner because I had tried both soup flavors.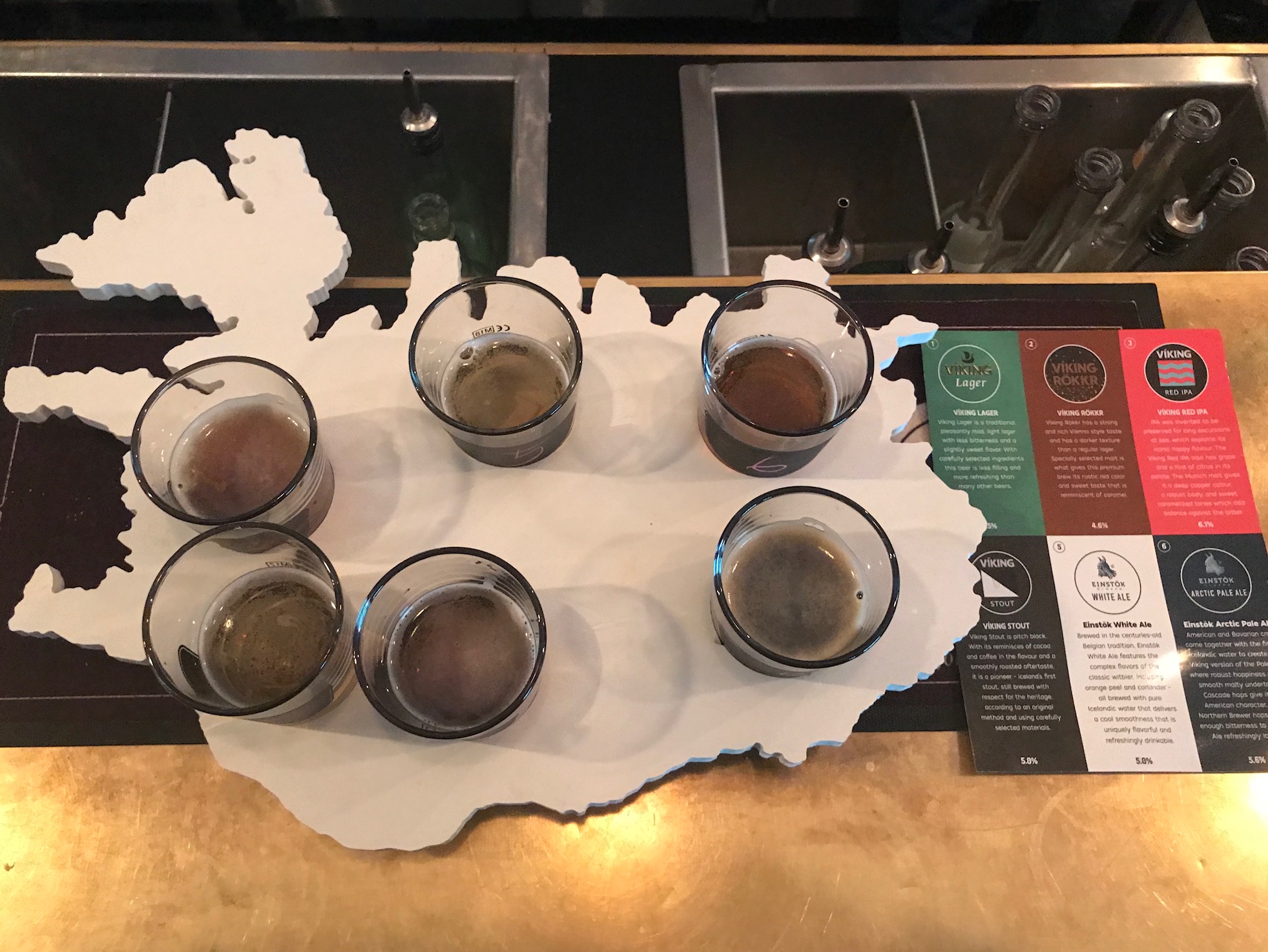 All around the restaurant and the brewery were free, bite size macaroons and ginger cakes that are a special, secret recipe from the owner's mother. I couldn't stop eating them! A man from the UK commented how I shouldn't spoil my appetite, but hey, I was on vacation!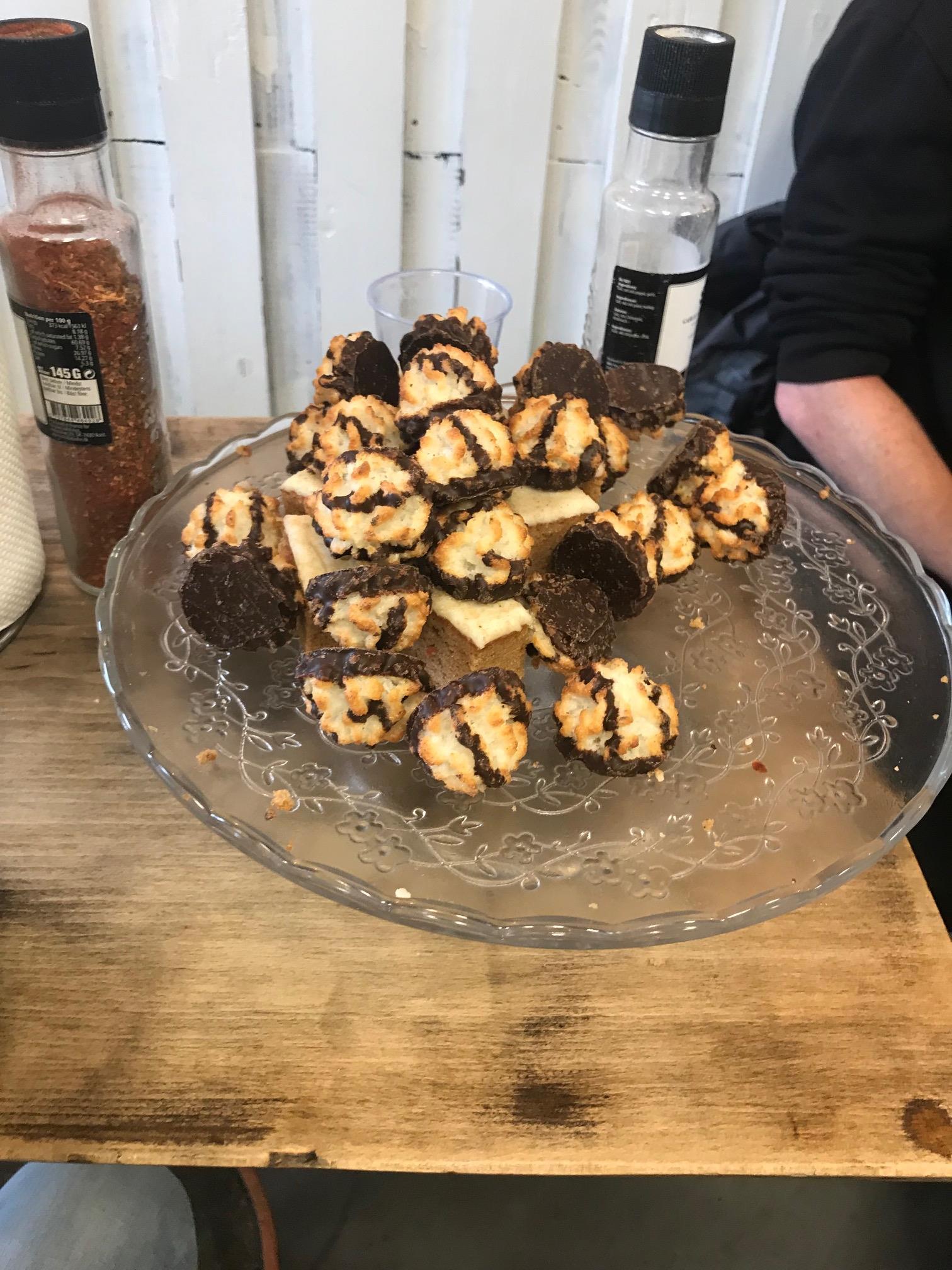 After dinner, I made my way back home for bed, where I slept a whopping 10 1/2 hours.
Day 3 – Tuesday, July 3
I went on Gray Line Tour's Golden Classic Circle Tour and Fontana Geothermal Baths ($102 for 8 hours). I had to meet at my pick-up spot 30 minutes before departure time, which was again, 10 minutes from my Airbnb.
The bus took us to view the landscape Thingvellir National Park, which was established in the 900s. According to the national park website, "the Pingvellir area is part of a fissure zone running through Iceland, being situated on the tectonic plate boundaries of the Mid-Atlantic Ridge." You can see a view of the rifts below, which were caused by 2 large earthquakes in the summer of 2000, along with a view of a very small waterfall and a larger one within the park. You can view the waterfalls on my Instagram page.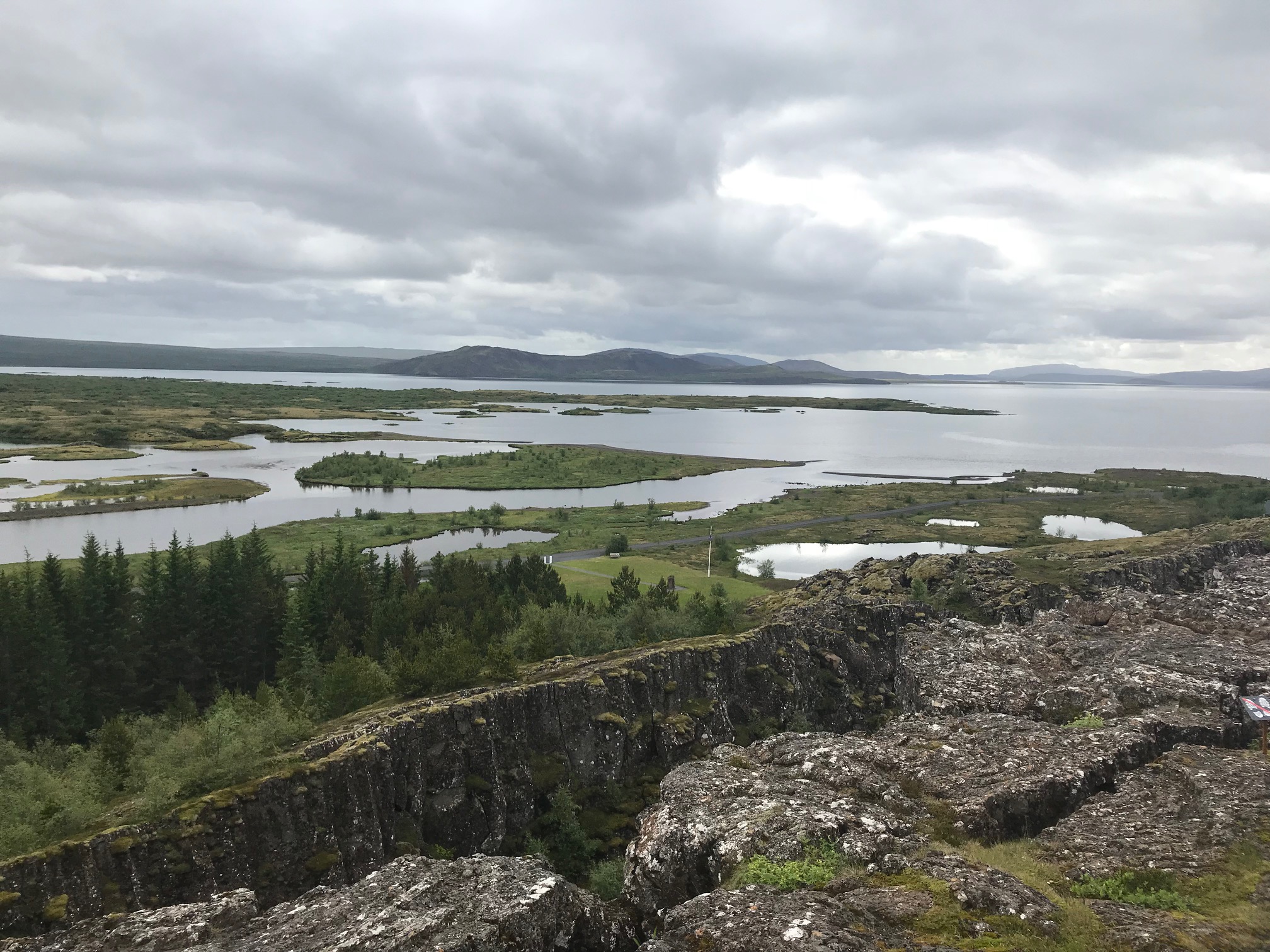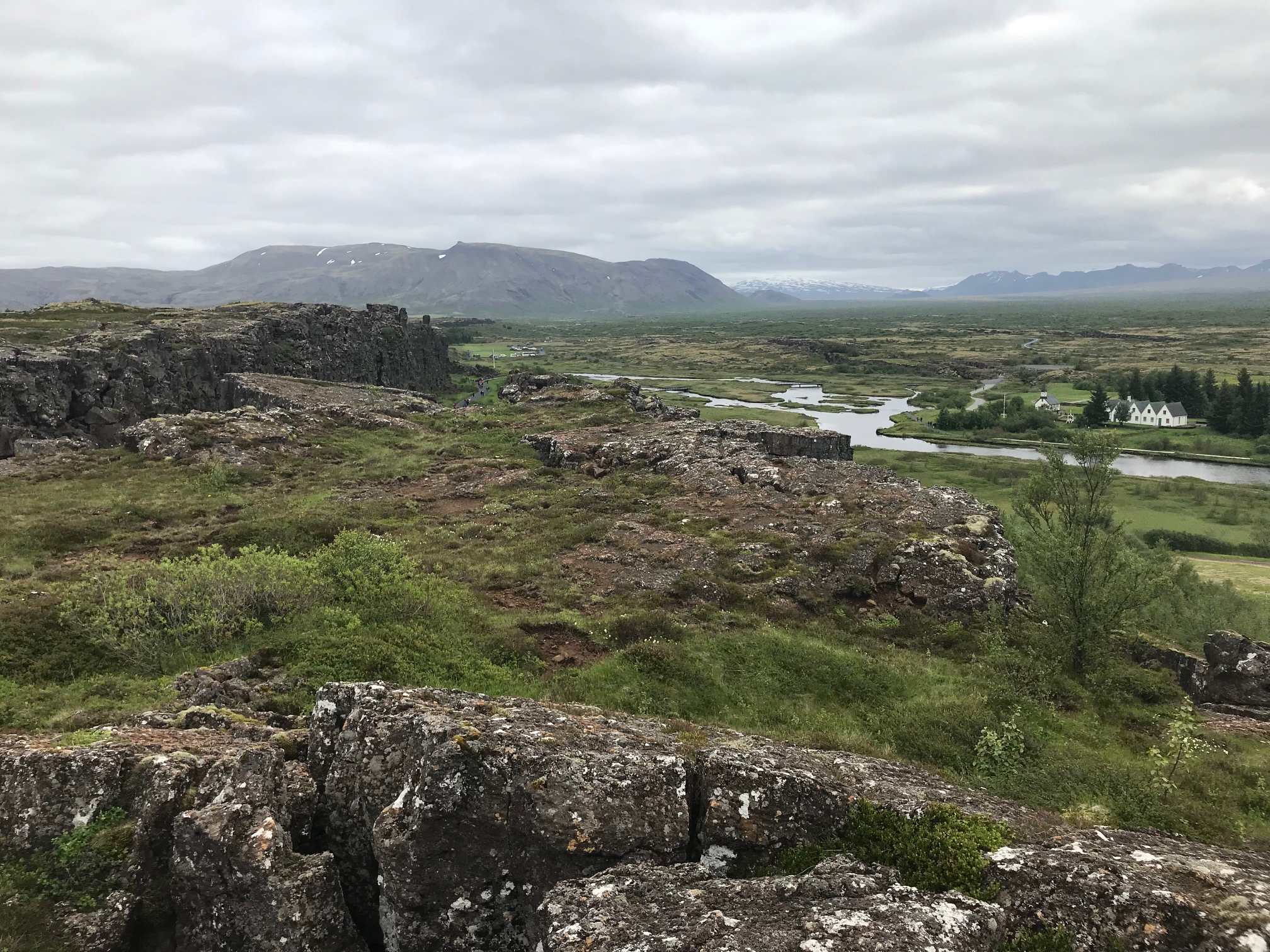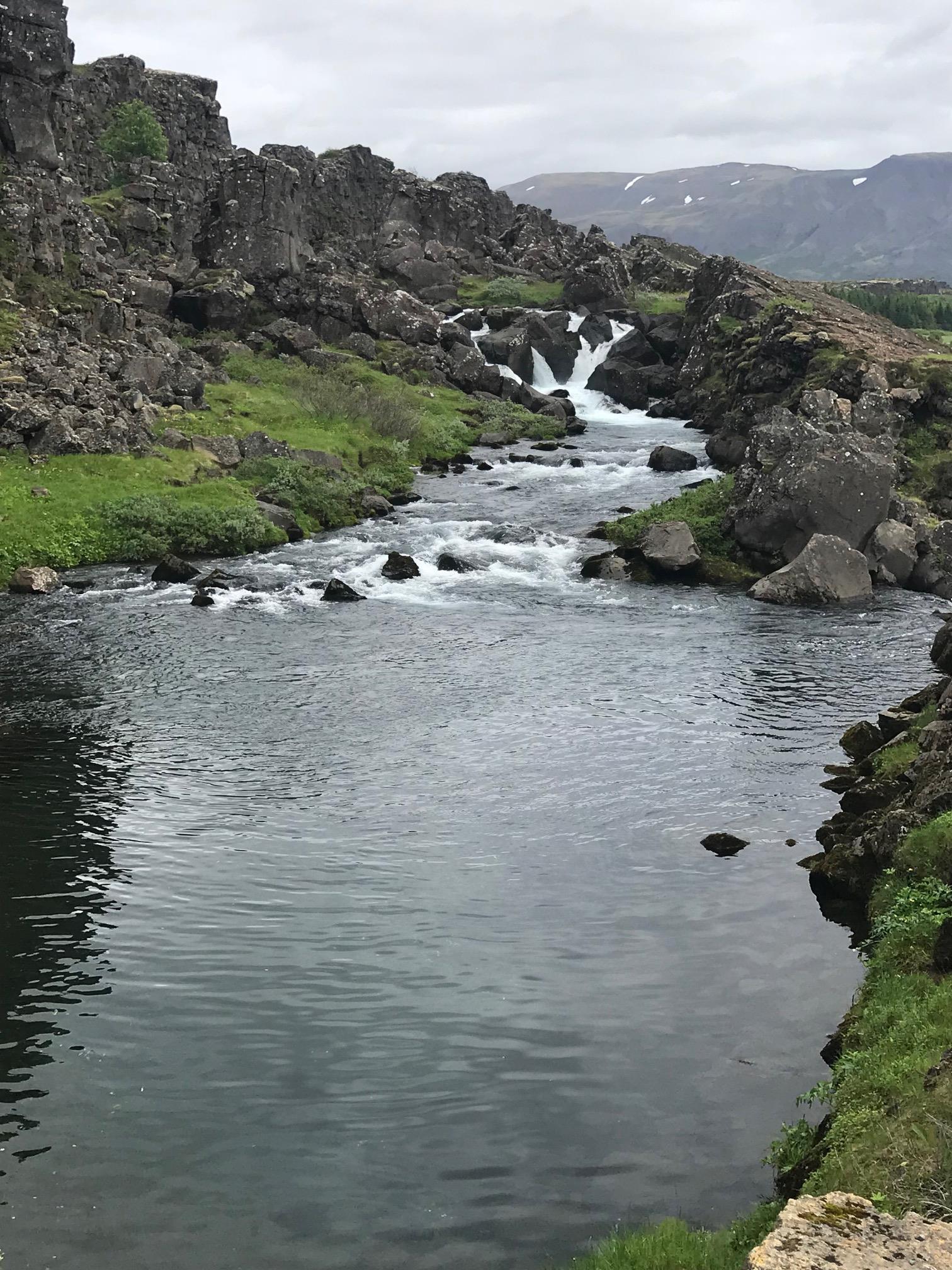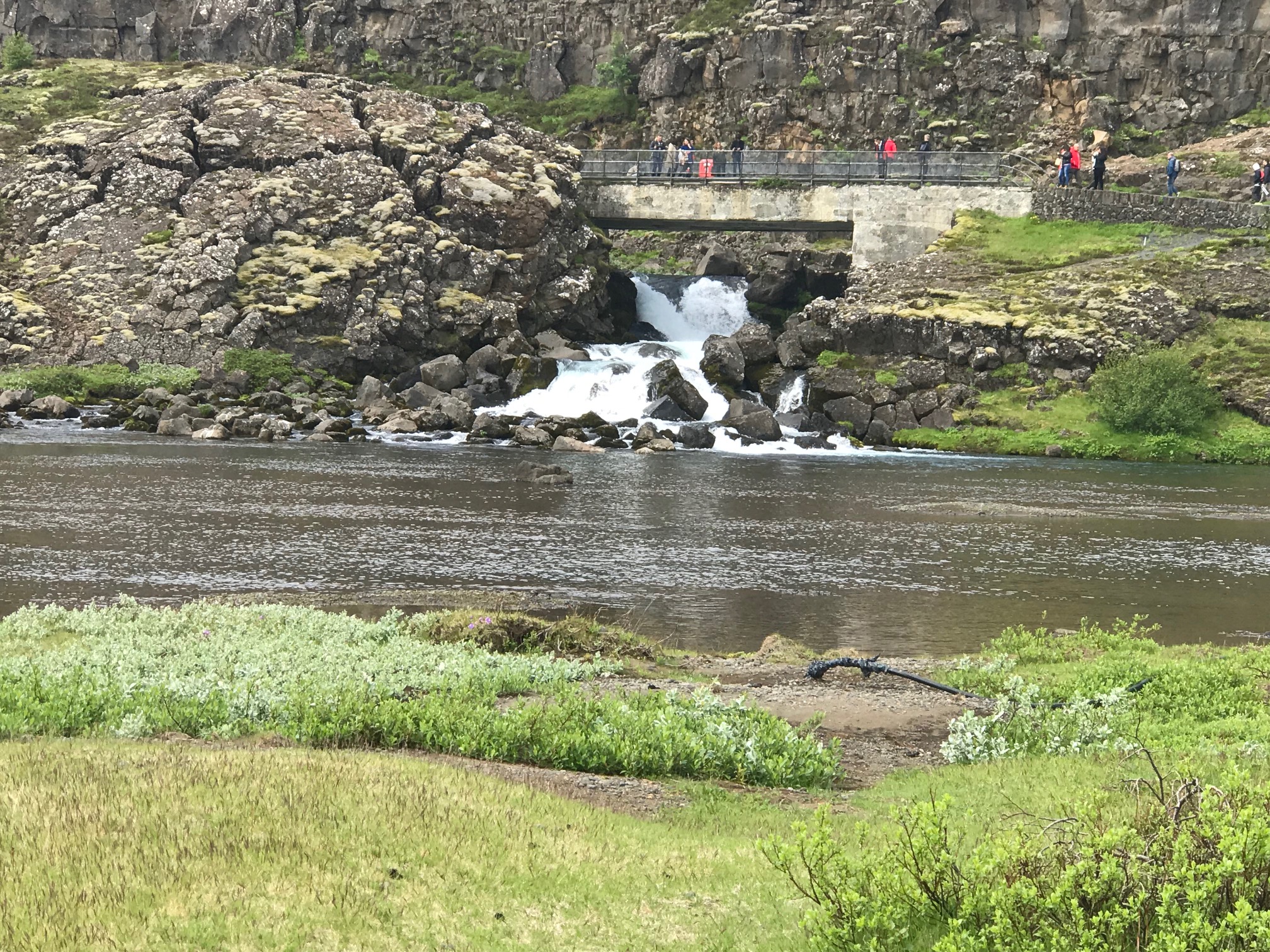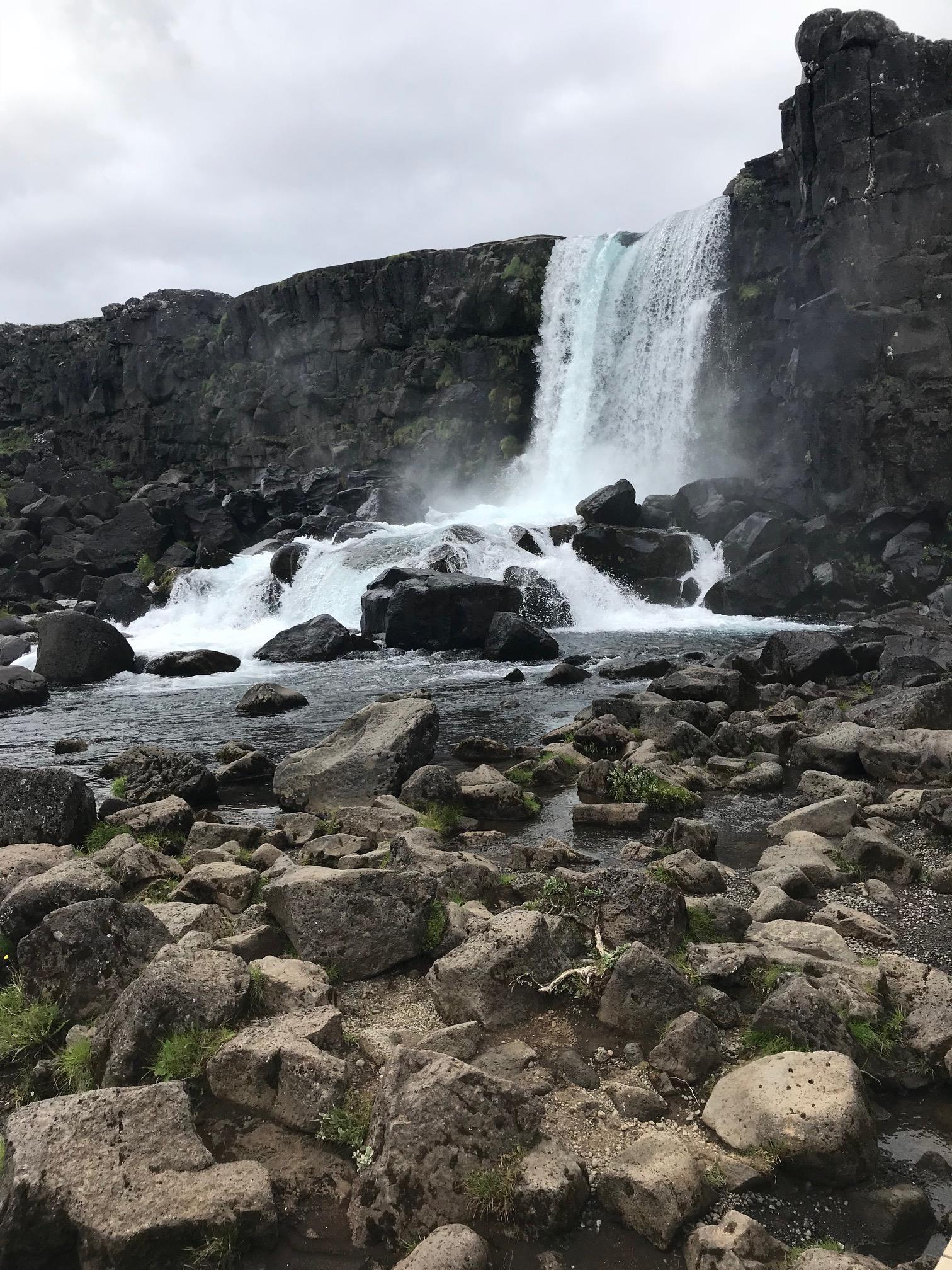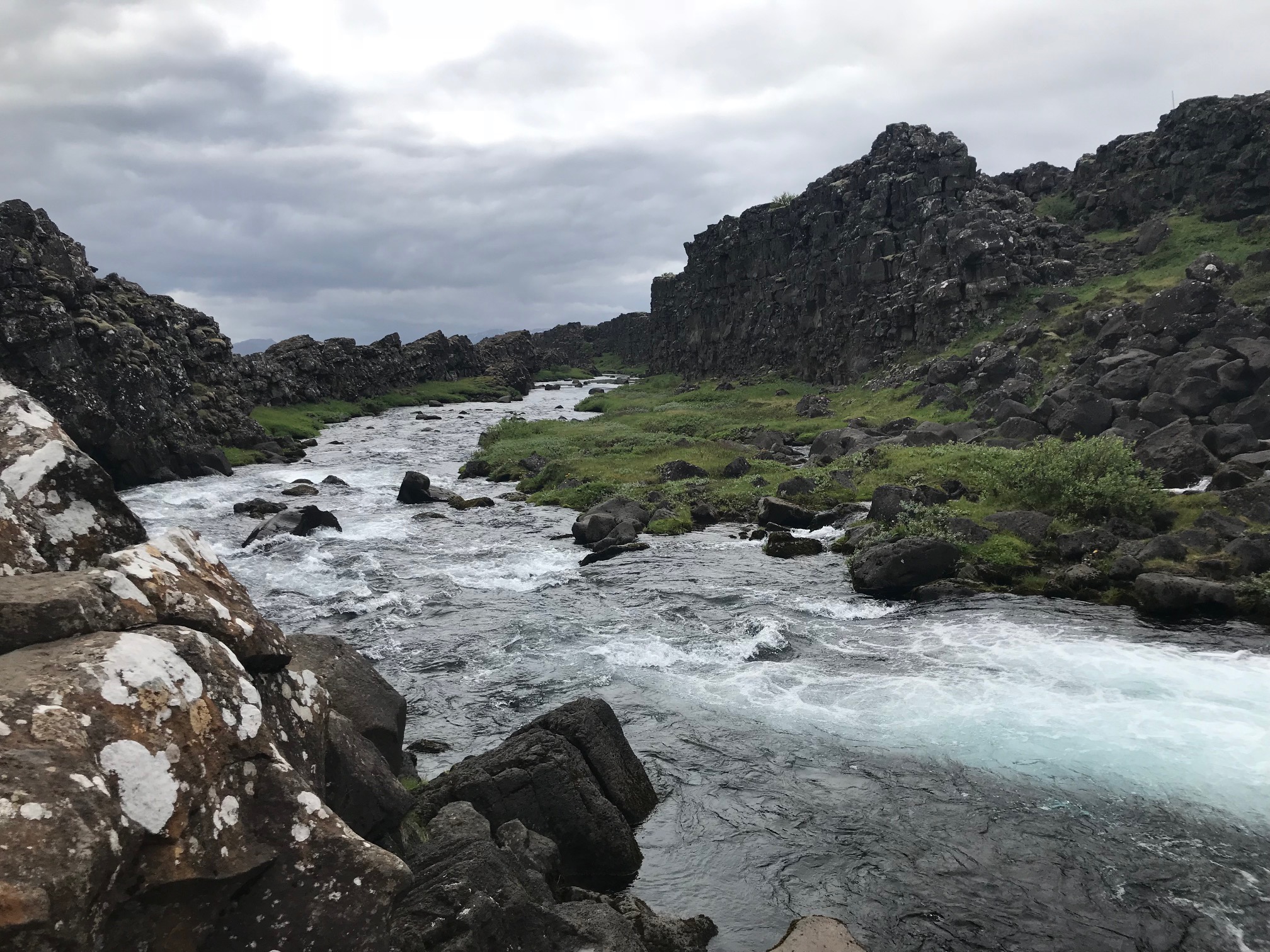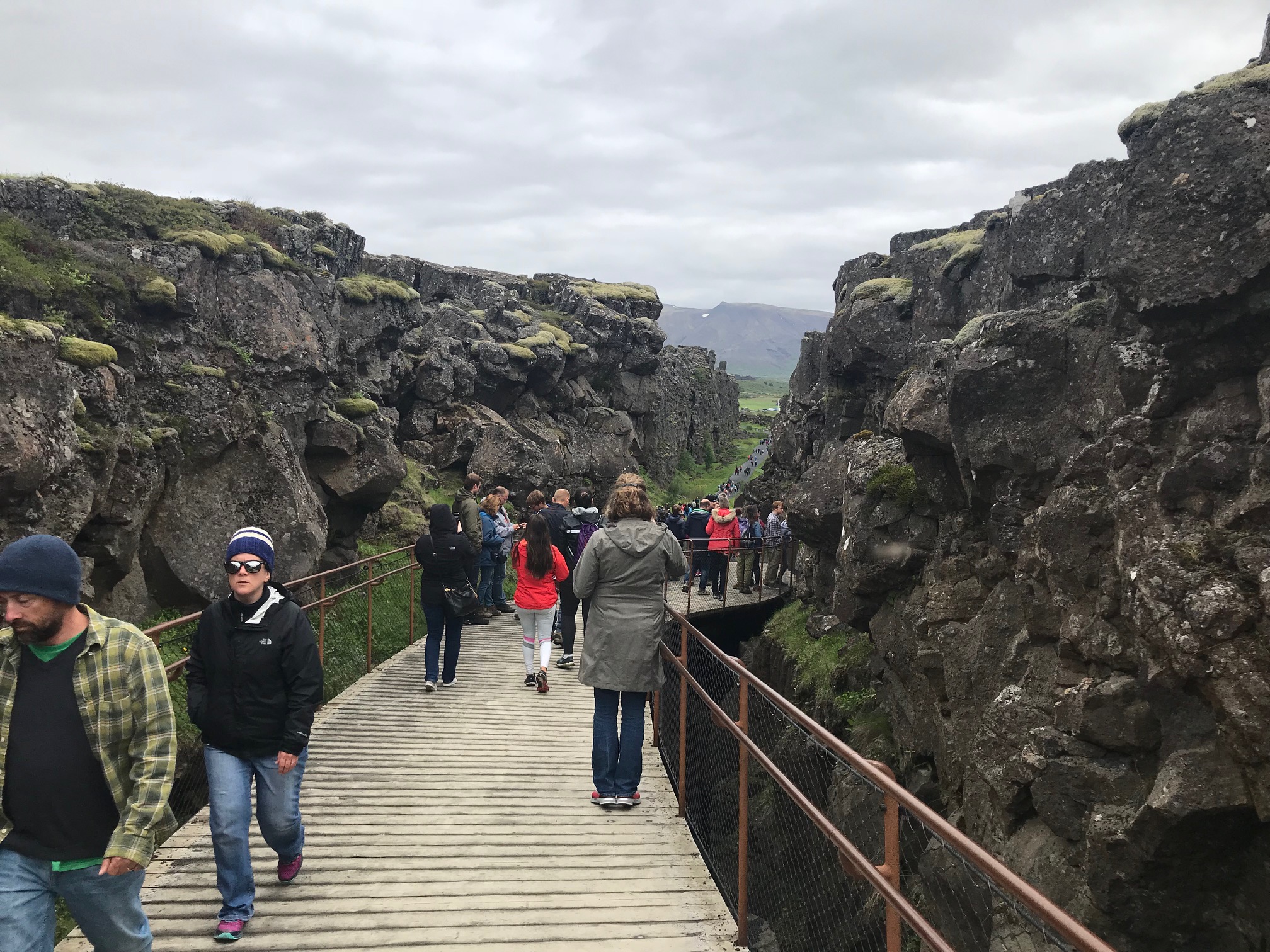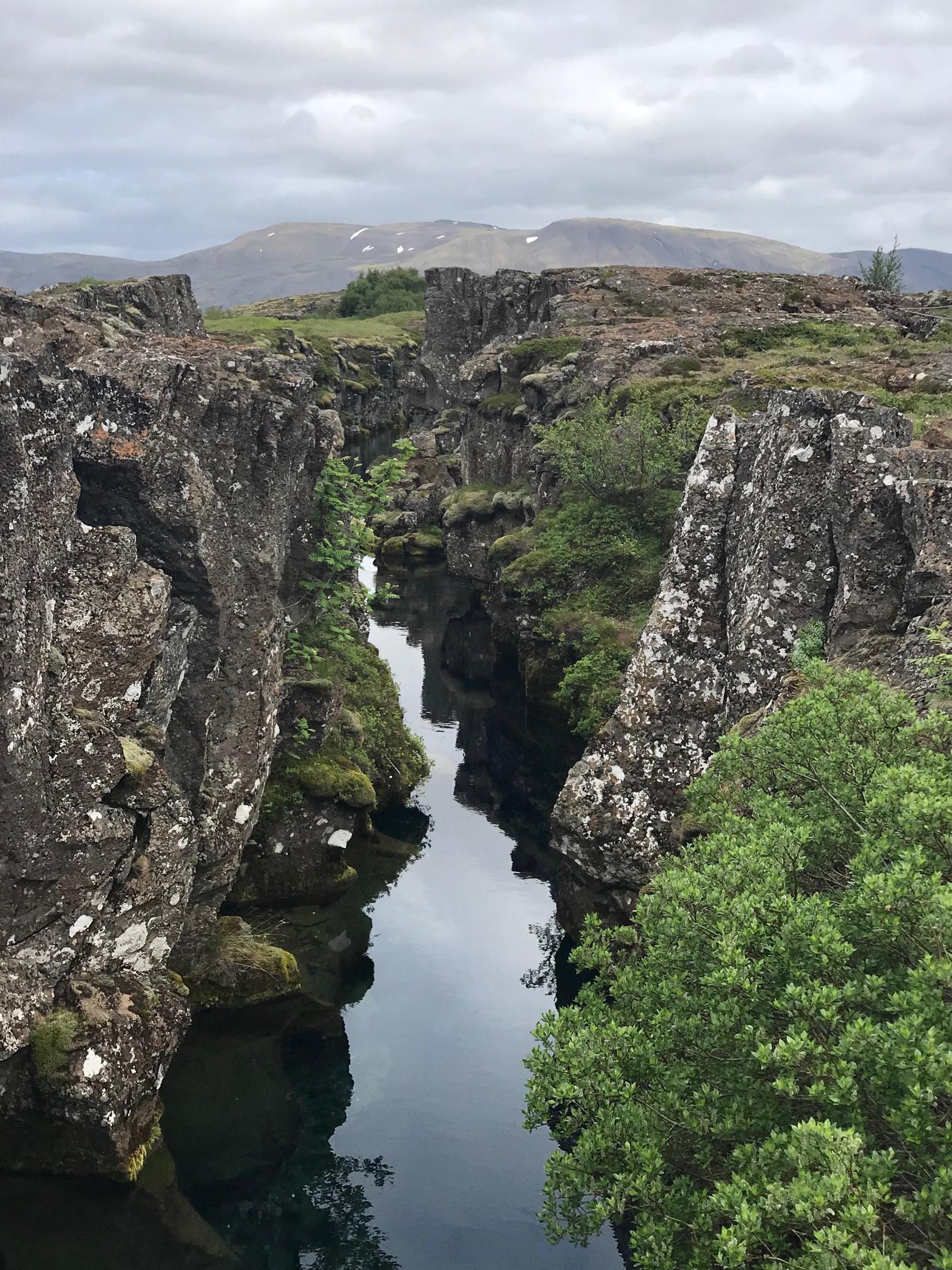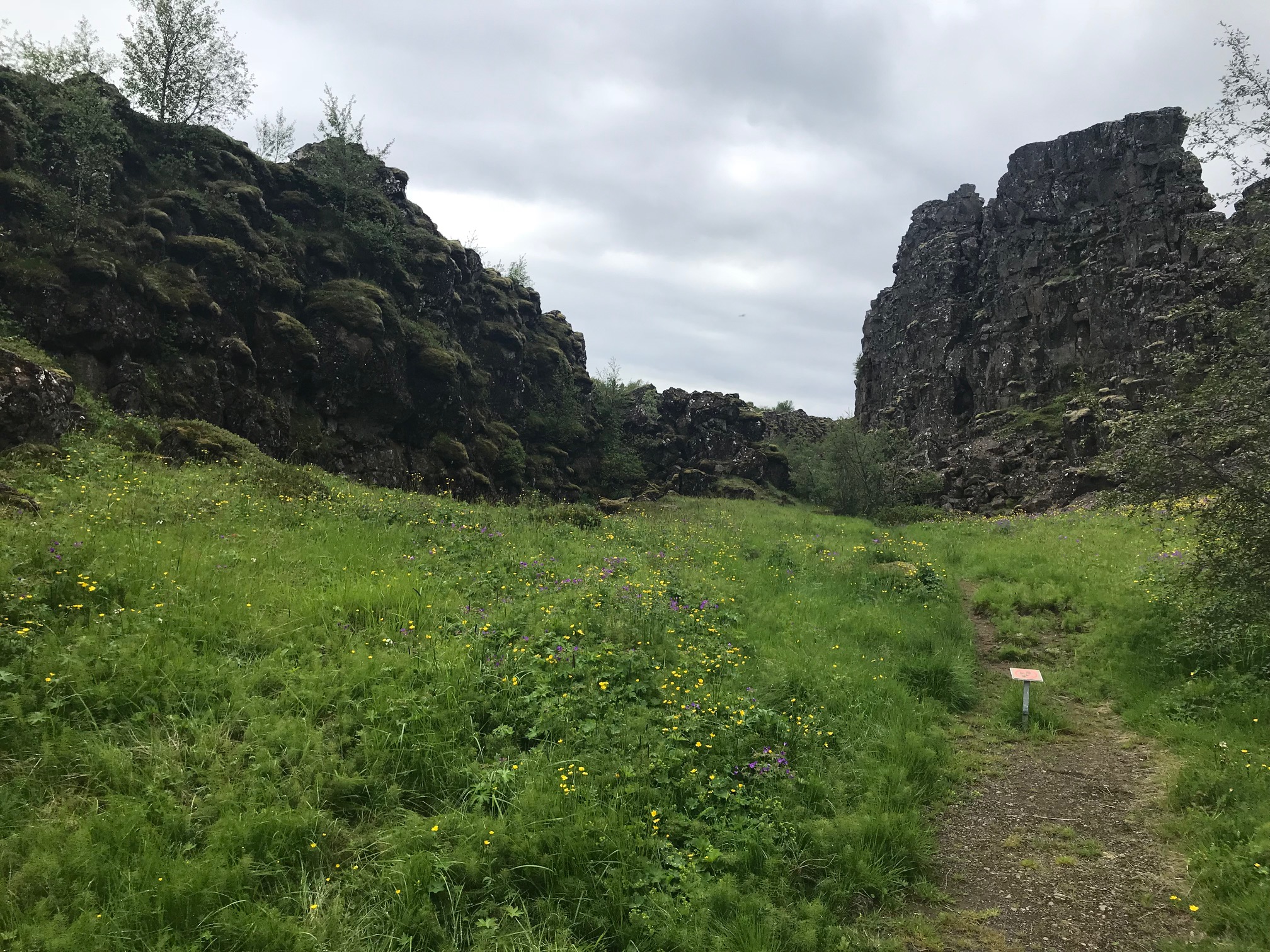 The bus then took a few of us, which included me, to the natural steam baths of Laugarvatn Fontana Wellness Centre and to view Lake Laugarvatn. We were later picked up by another tour bus to continue the rest of the tour.
Okay guys, even though I paid a few bucks extra to do this, I did not go in, because again, it smelled like egg, and I was already dealing with it enough at my Airbnb, so I just had the lunch buffet (the food was terrible btw!) and observed. It was fine, it was nice to just sit down, relax and think about absolutely nothing for 1 1/2 hours.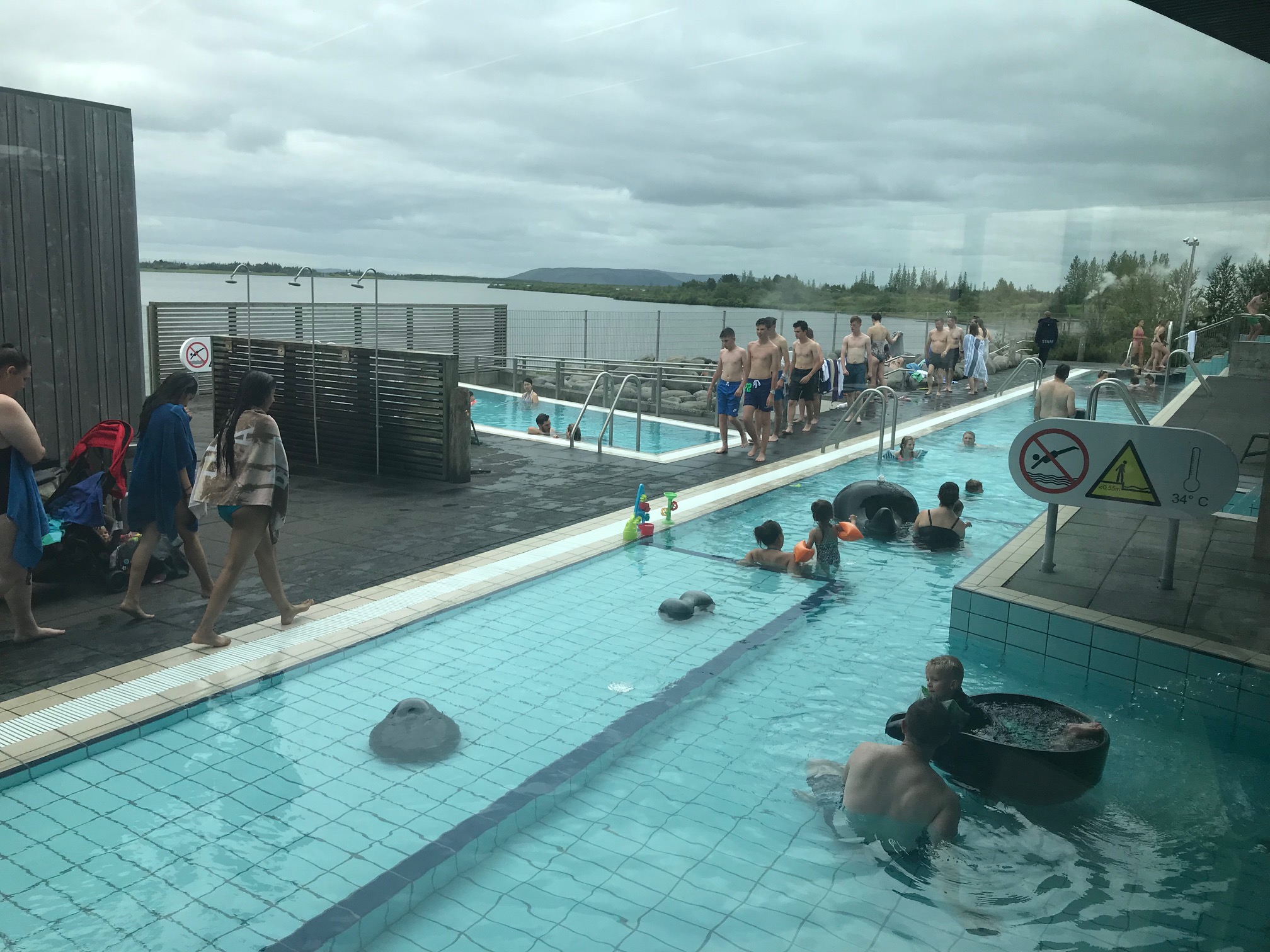 On my way out, I observed a woman with a tour group who had baked rye bread on hot, black sand just outside the centre. I tried stealing a piece, but I was not allowed, as it was for another tour group only.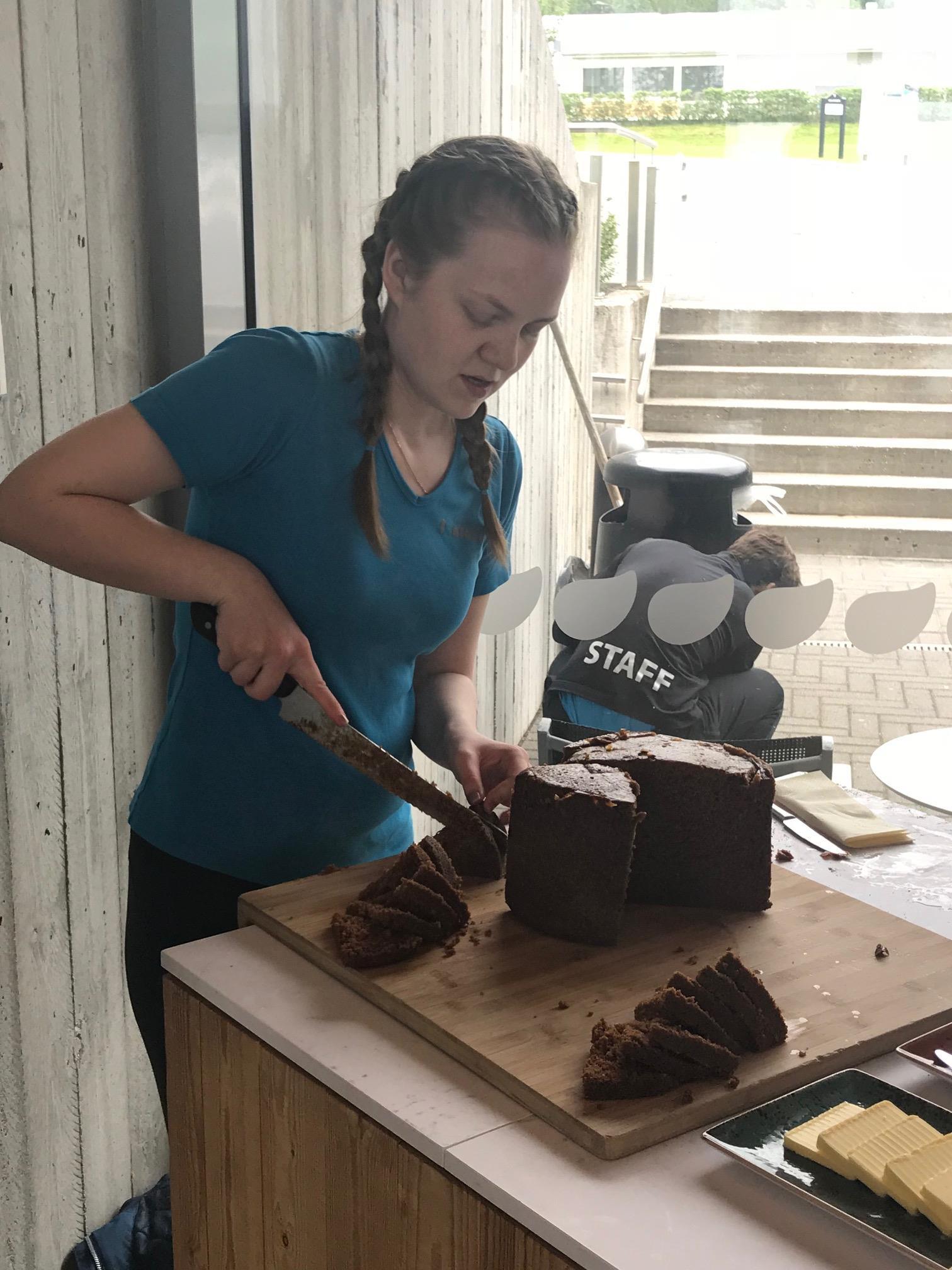 Another tour bus then picked us up and we made our way to the Gullfoss Waterfall and watched it cascade into the Hvítá River Canyon. According to the website, the waterfall falls 32 meters into the canyon and was established in 1979. It was one of the most breathtaking waterfalls I have ever seen in my life! You can view the waterfall on my Instagram page.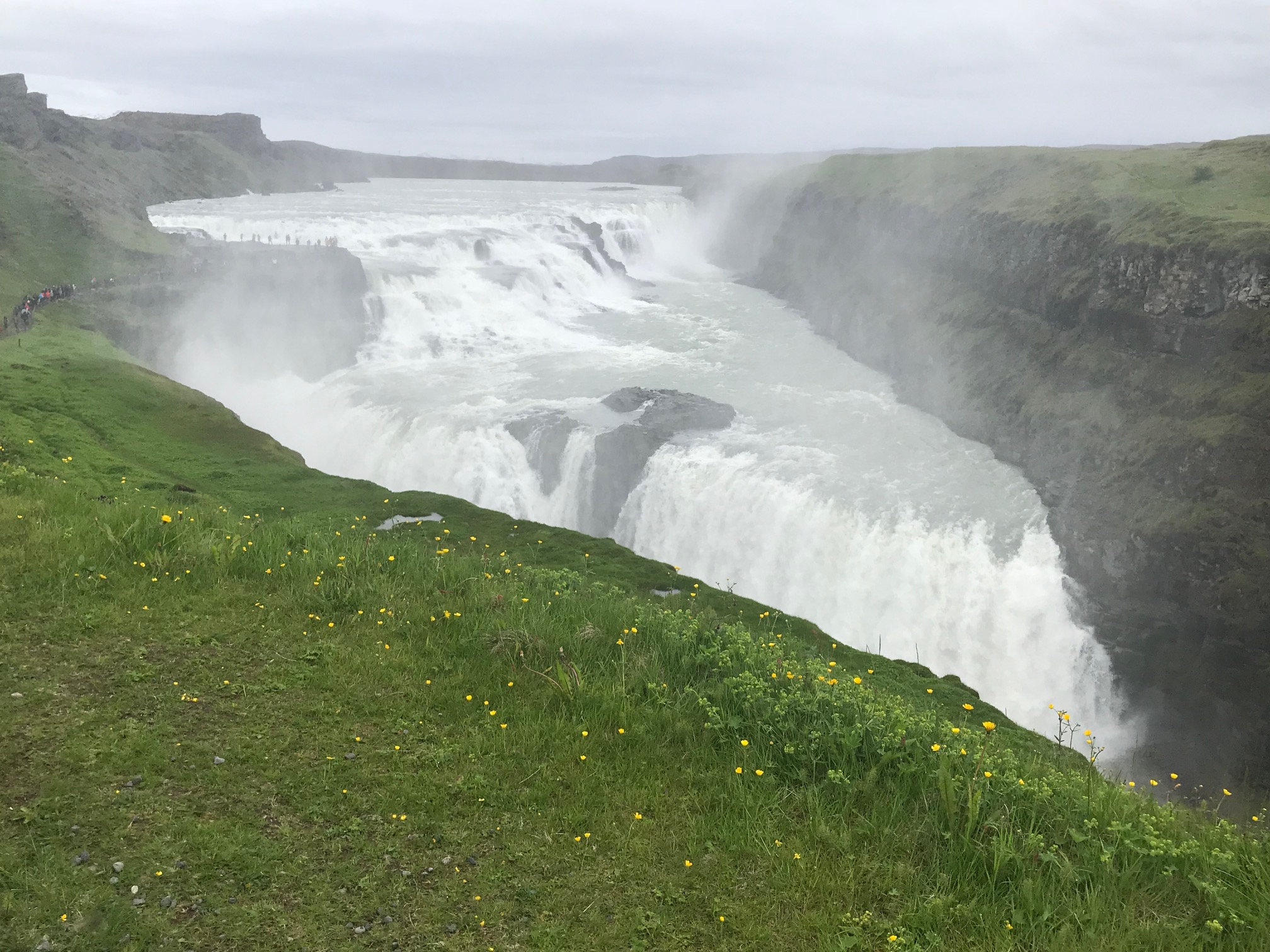 Our tour guide pointed out that in the distance in the photo below, you can see a glacier. It's hard to tell because it was so cloudy out that day, but it's to the left behind the mountain range.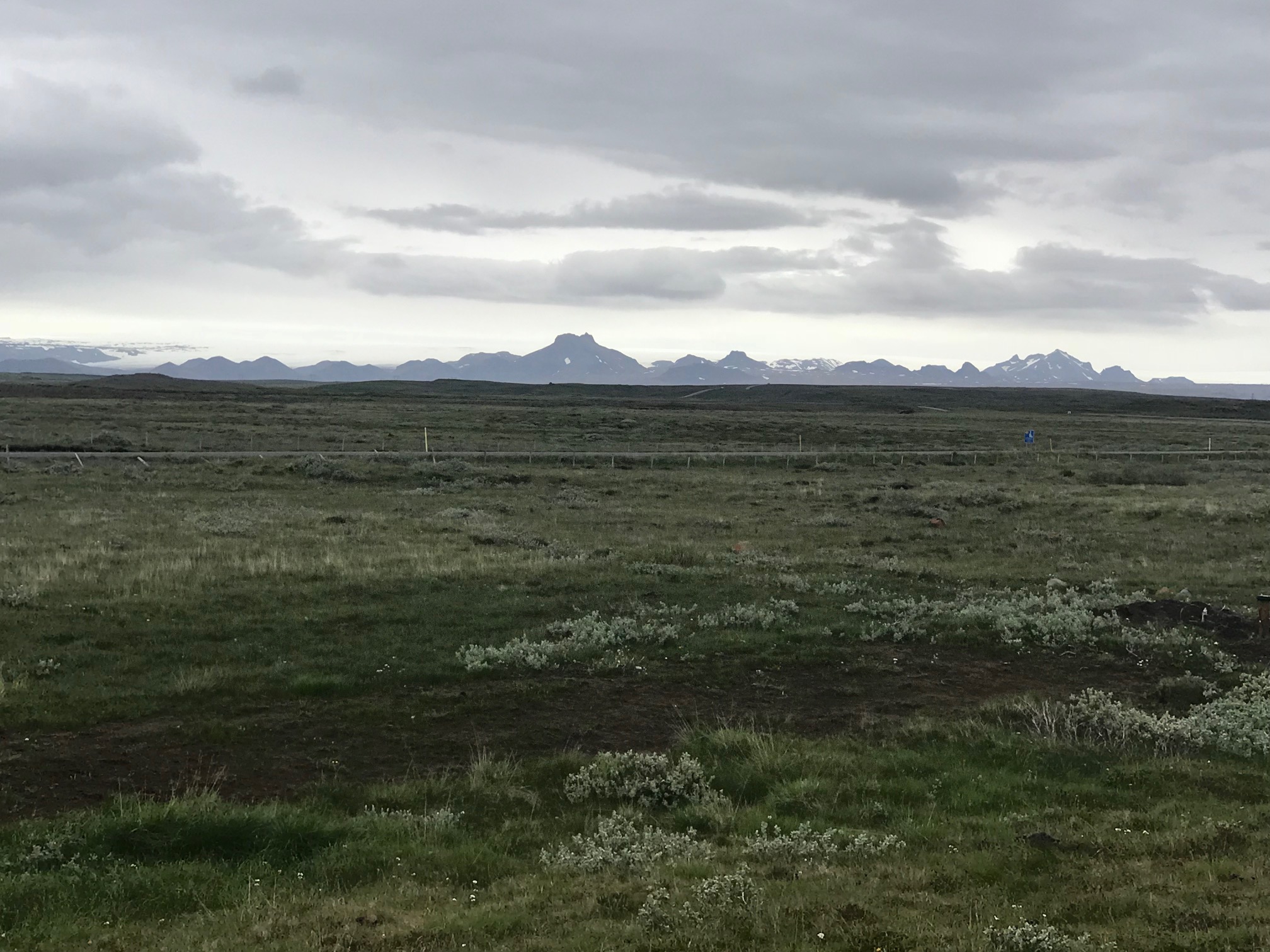 Our last stop on the tour was to view the erupting hot springs at the Geysir Geothermal Area. According to the website, "the most active geyser in the area is called Strokkur. It sprouts hot water as high as 30 meters into the air every few minutes or so." Each geysir is also named something different. You can view the geysir spouting on my Instagram page.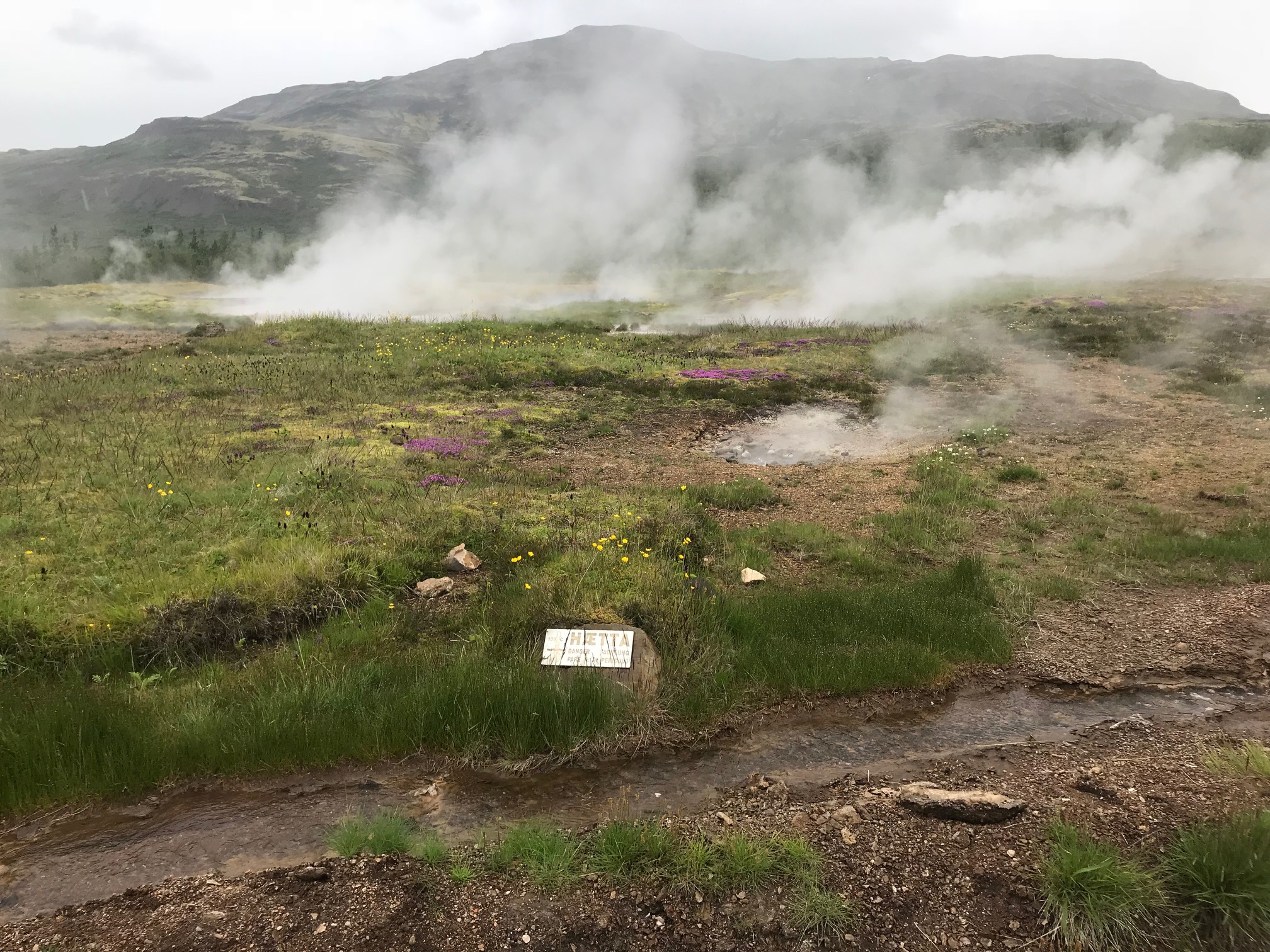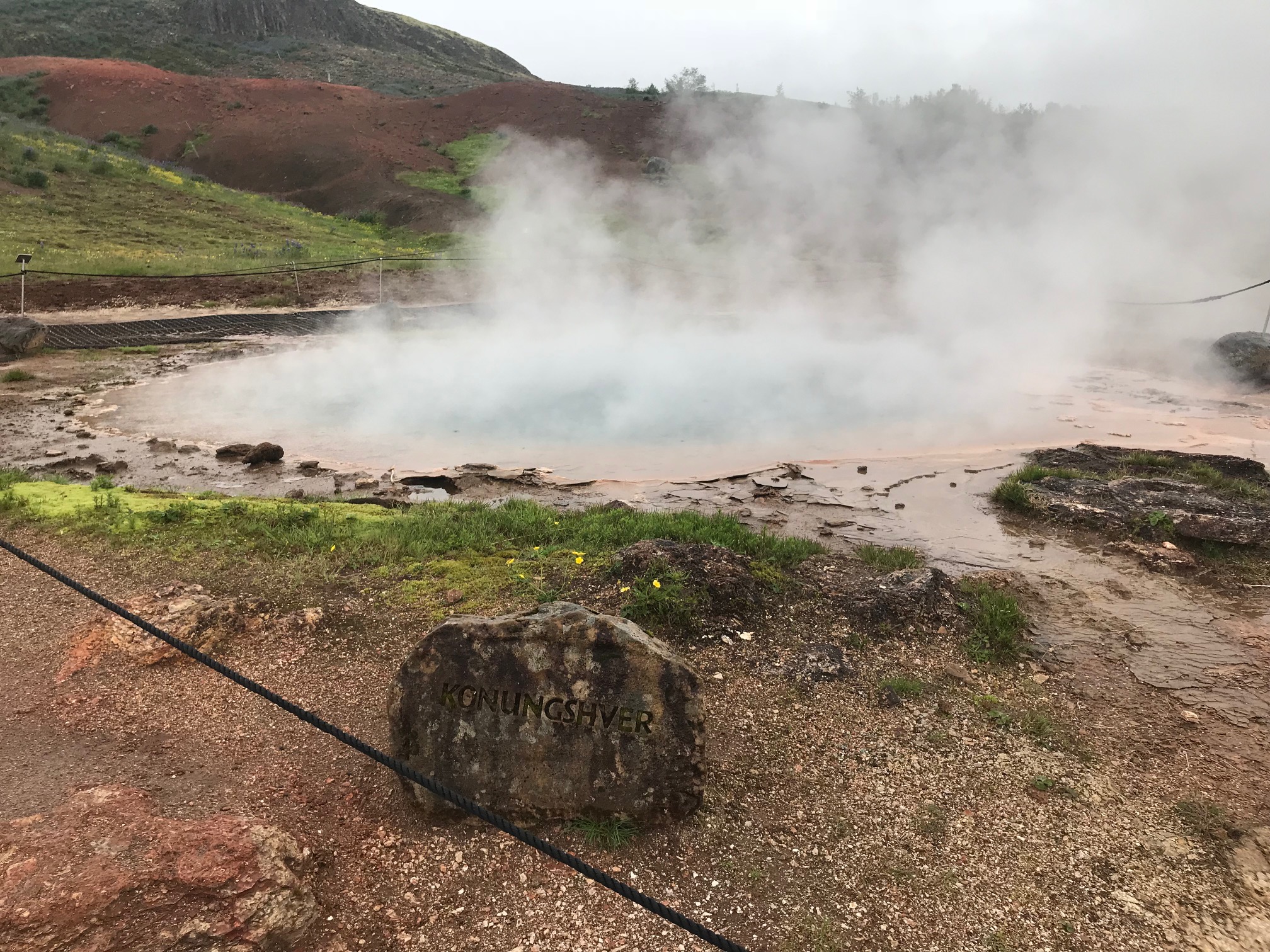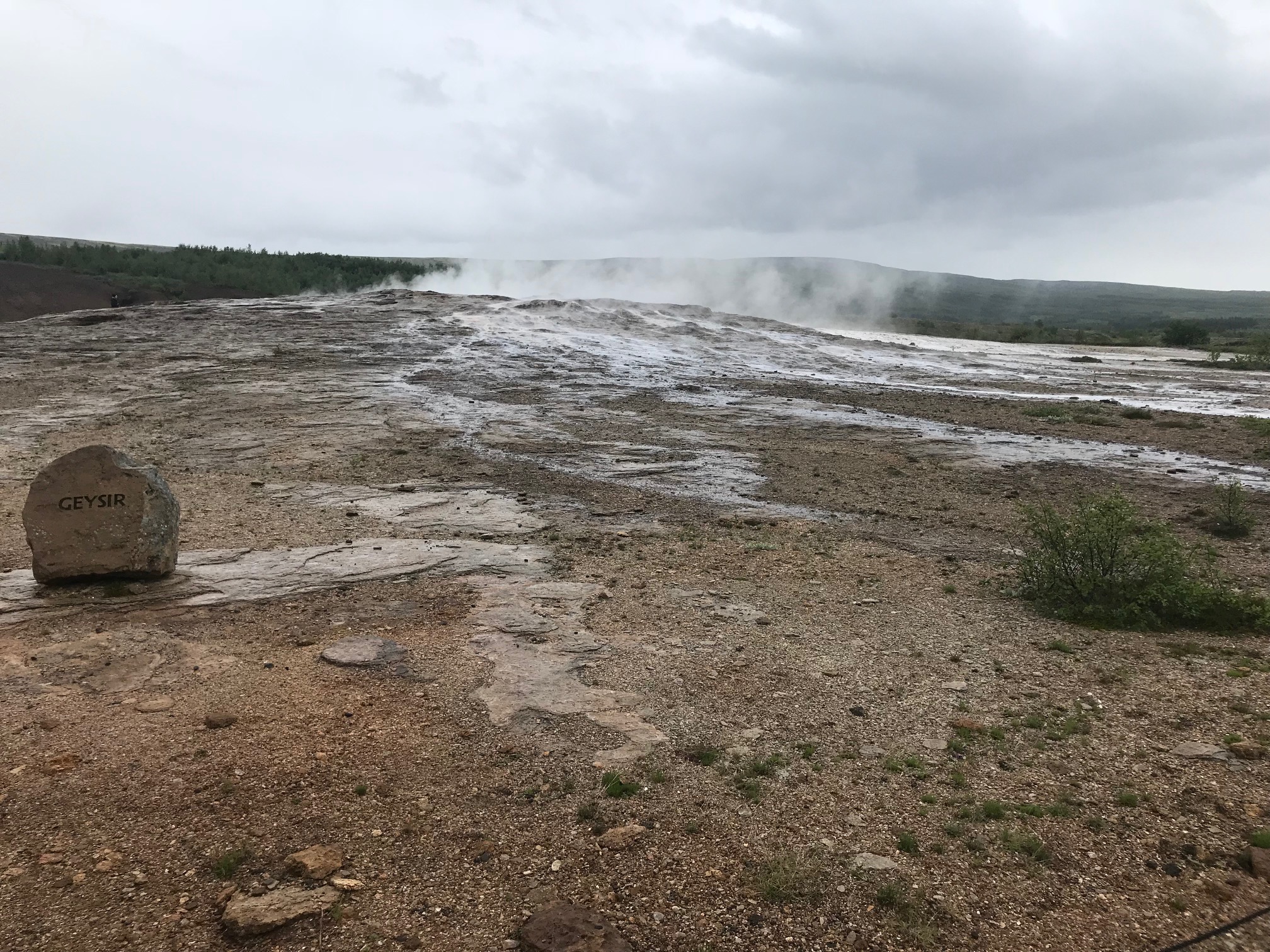 Day 4 – Wednesday, July 4
This was the tour I was looking forward to the most: going inside a 4,000-year-old dormant volcano called  Thrihnukagigur (aka Inside the Volcano Tour, also offered through Gray Line, 6 hours).
So usually when I travel and have my fun expenses, I look for good deals. This is the most splurgiest thing I have ever bought for a single activity in my life: $387.88. Trust me though, this was worth it. If you have the opportunity to splurge on this tour, I guarantee you will not regret it. I mean, how often in life do we get to go into a volcano?!
I do have to warn though, it is quite the hike, with many different rock shapes. Wear very good, sturdy boots or shoes!
On the hike up, our guide stopped and showed us some lava tubes, craters and a rift.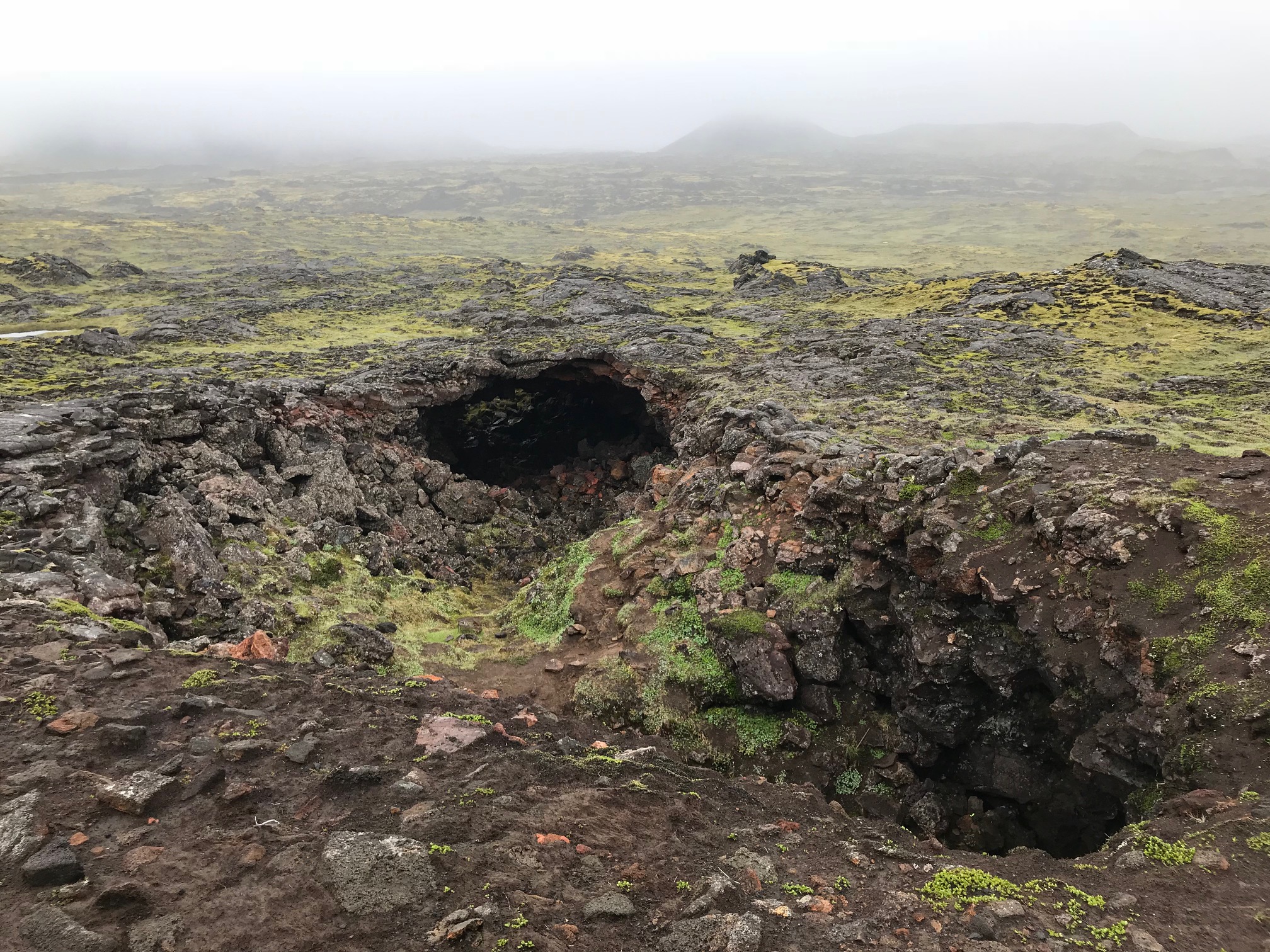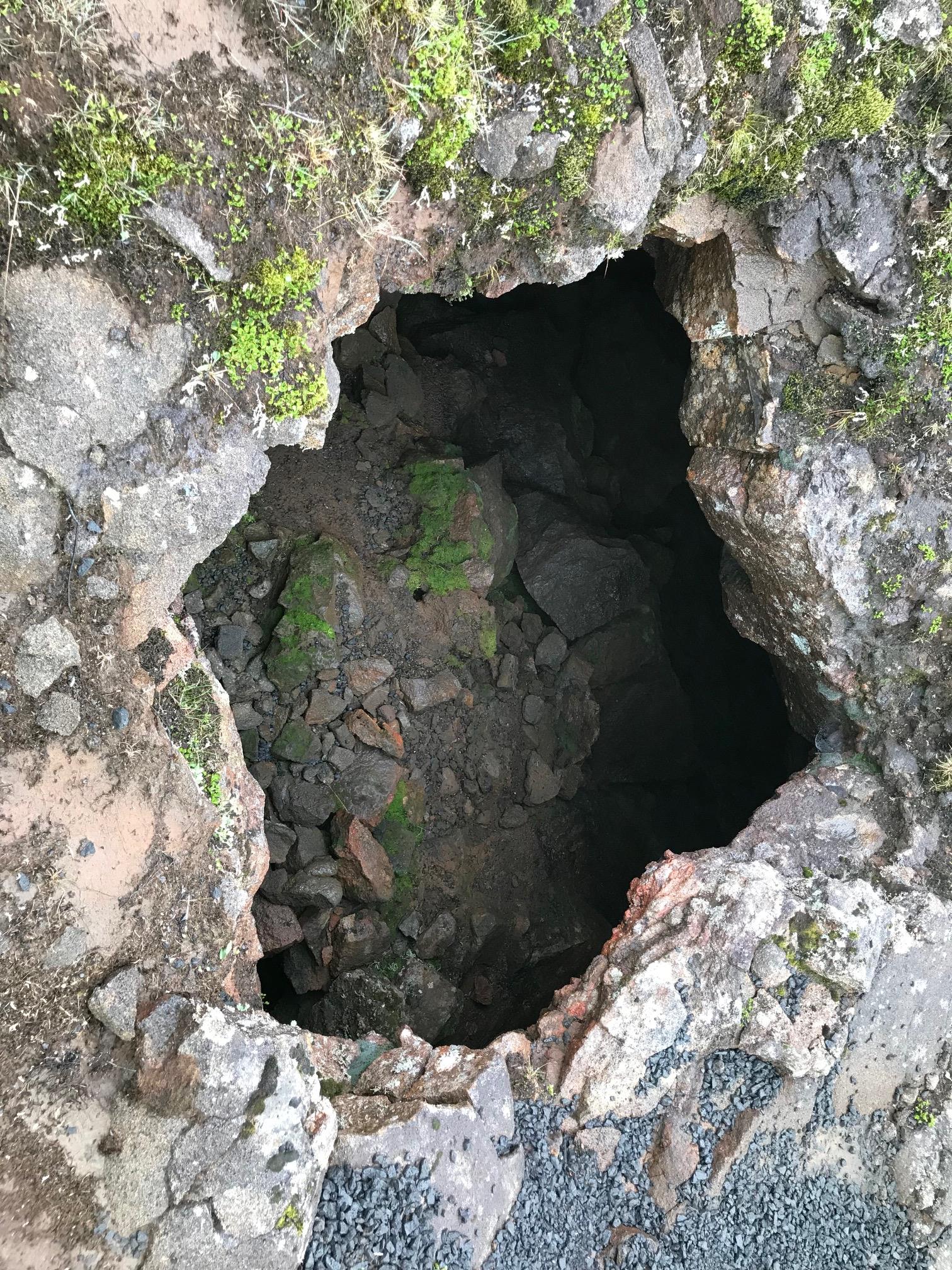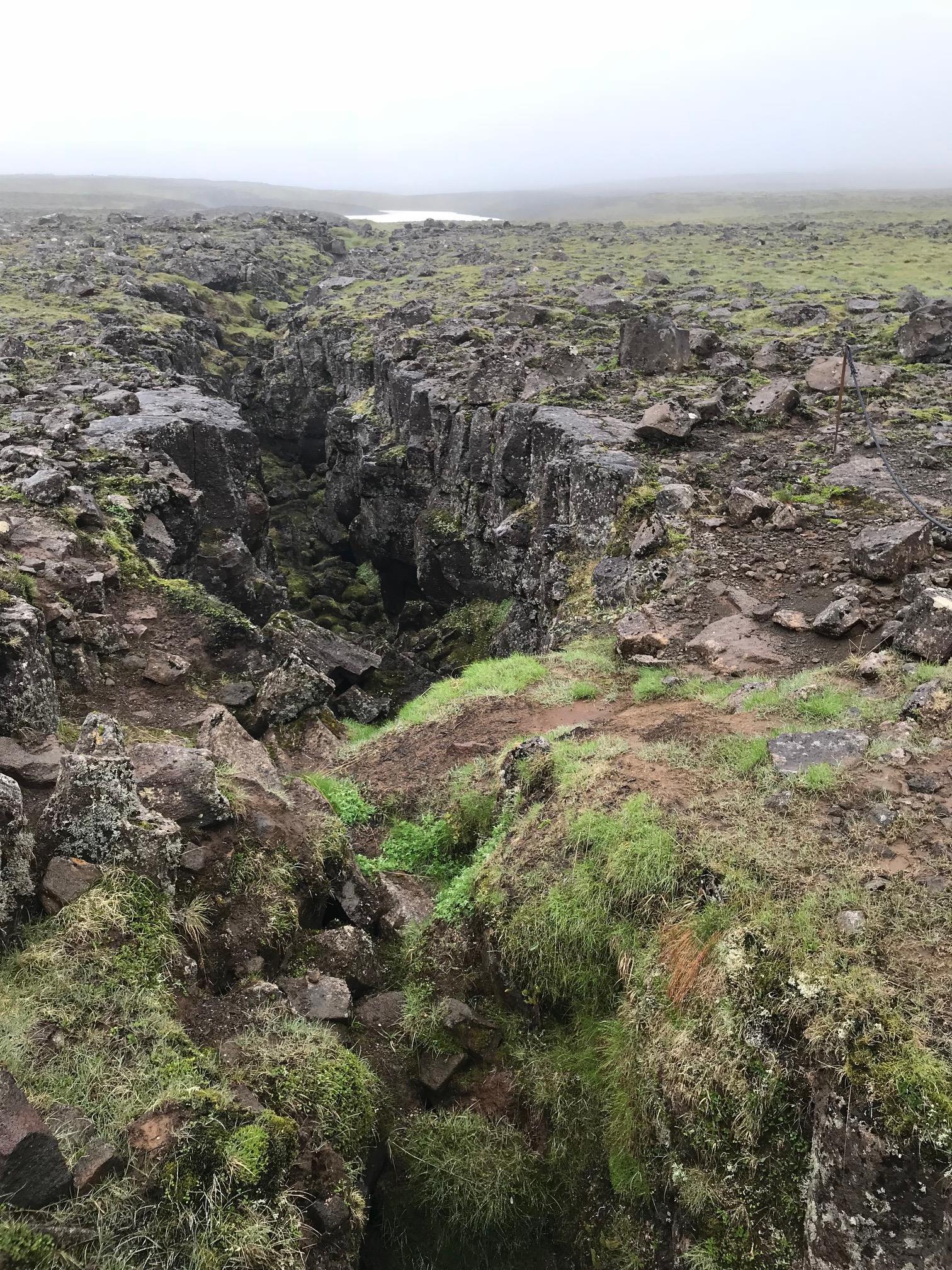 Once we got to the top to what was called the Base Camp, we were divided into groups and asked to put on a hard hat and a harness. We then hiked up a bit to the opening of the volcano and held onto a rope, as there were no guard rails.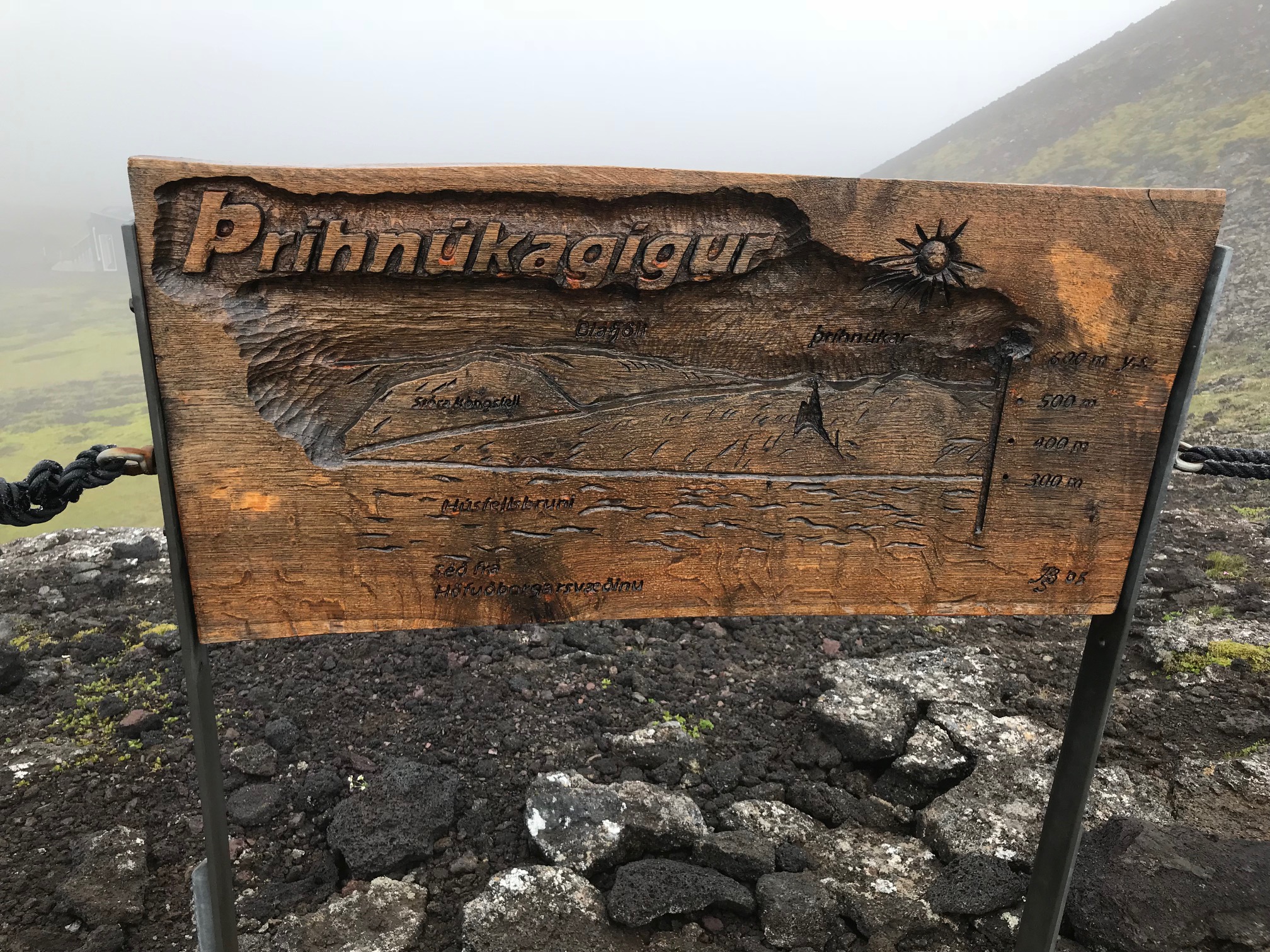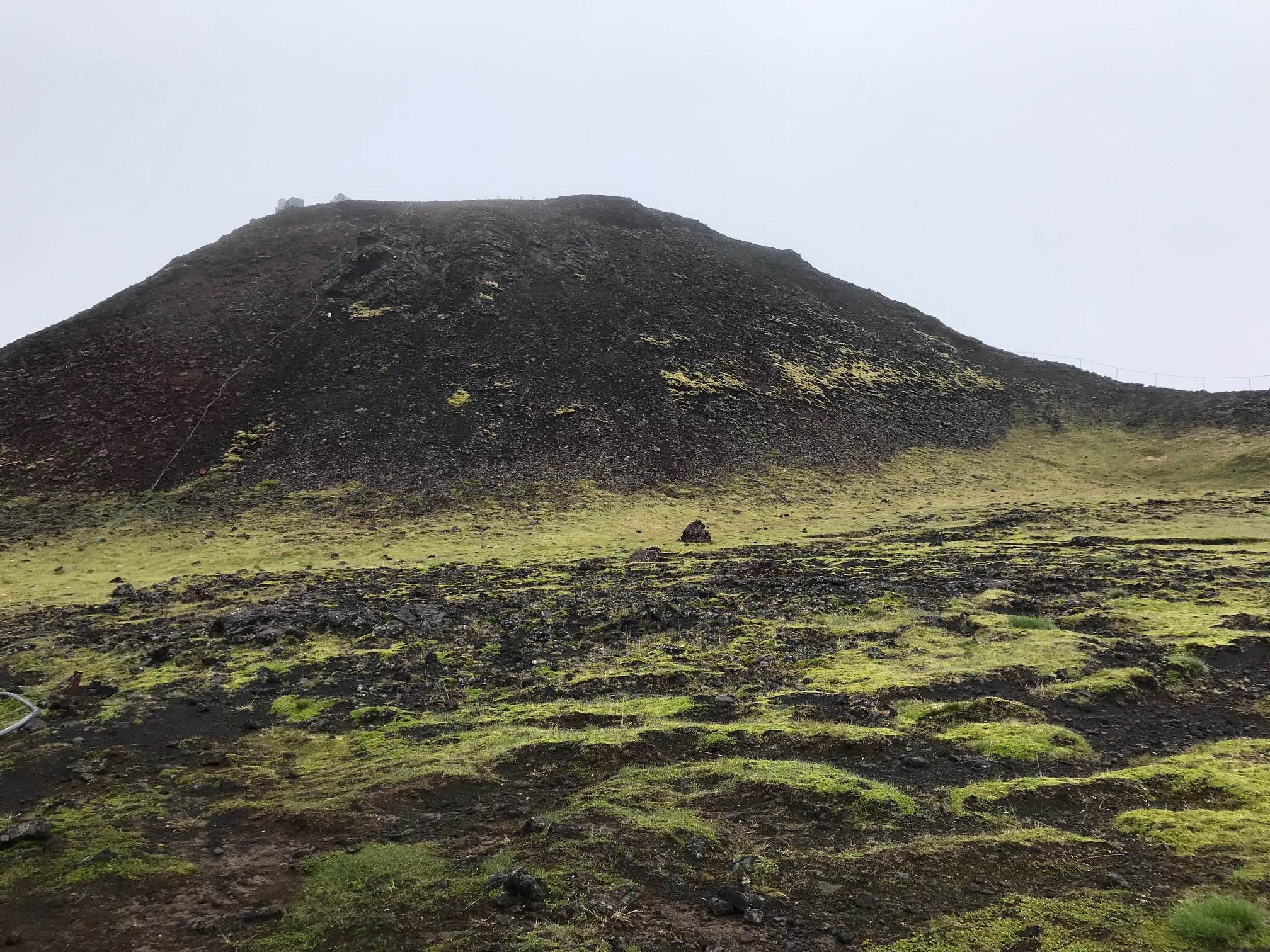 At the top, an open elevator operator attached us one-by-one with a hook to the harness across the platform, then released it and attached another one in the elevator. We then we lowered about 400 feet down into the crater.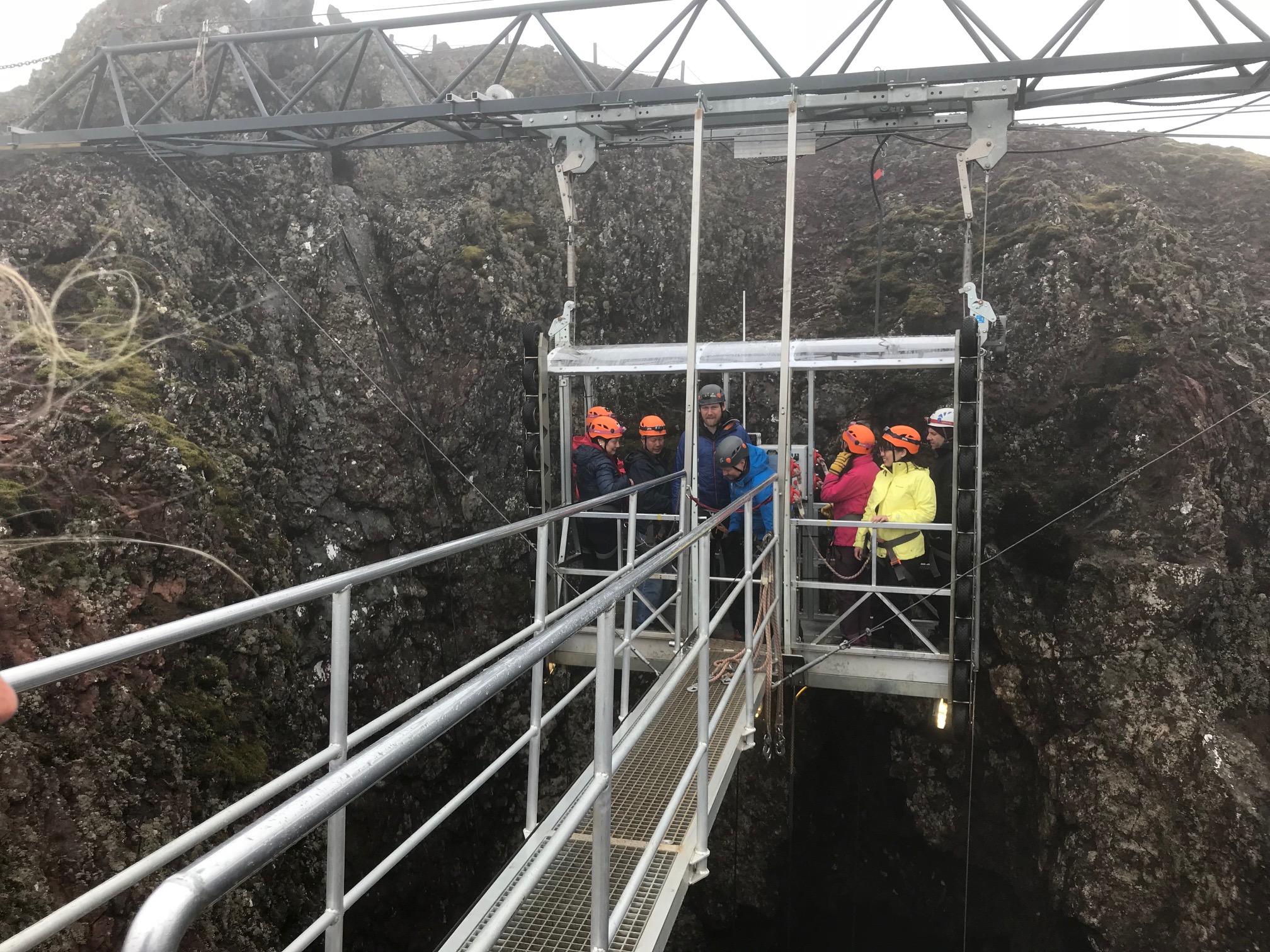 At the bottom, the guide told us that a lot of the different colors on the crater walls were made up of different minerals, such as calcium, zinc and copper. Lights bounced off the walls to reveal the colors. Words cannot explain what it was like being inside. It was that powerful. You can view the video of the volcano on my Instagram page.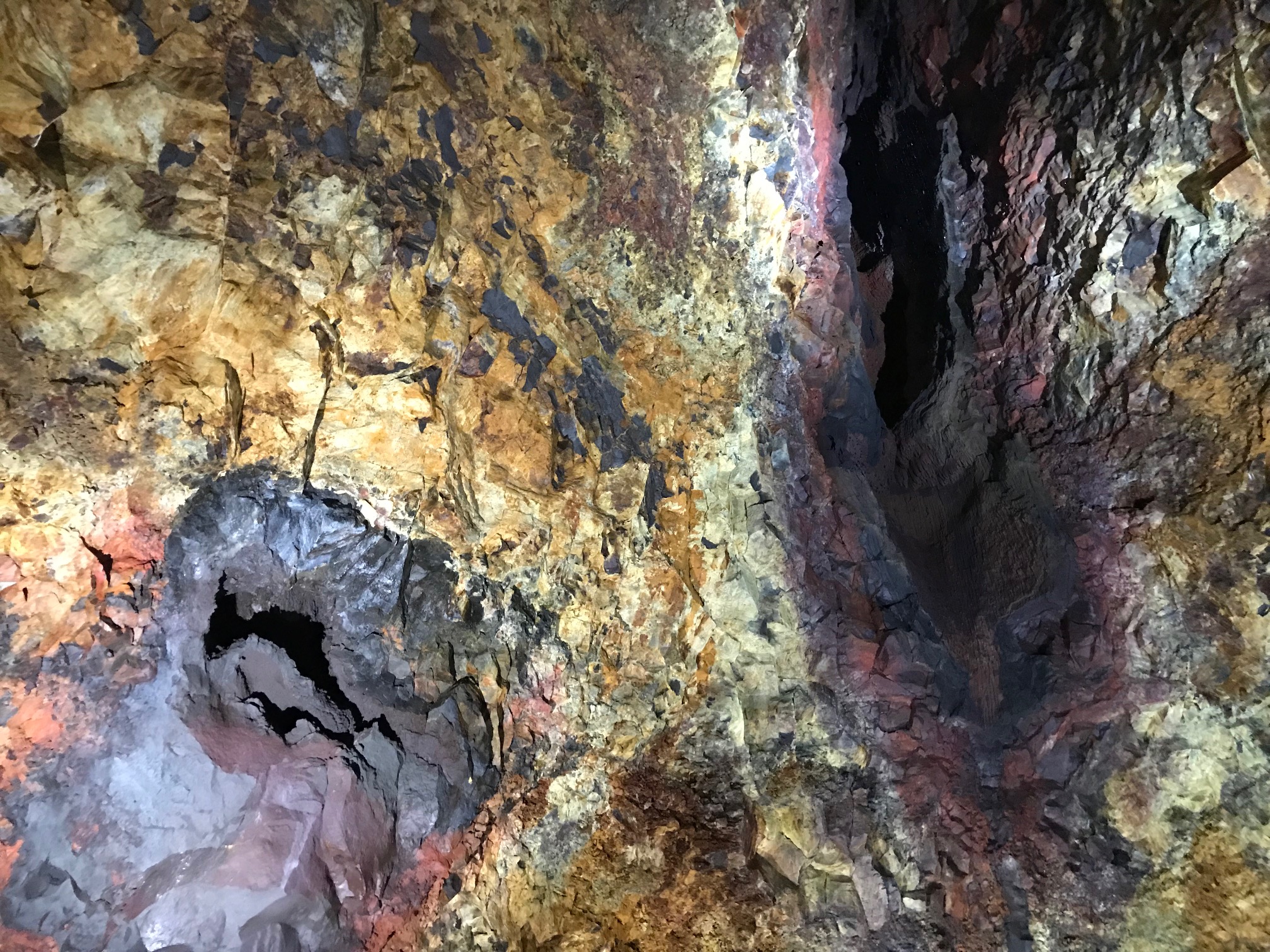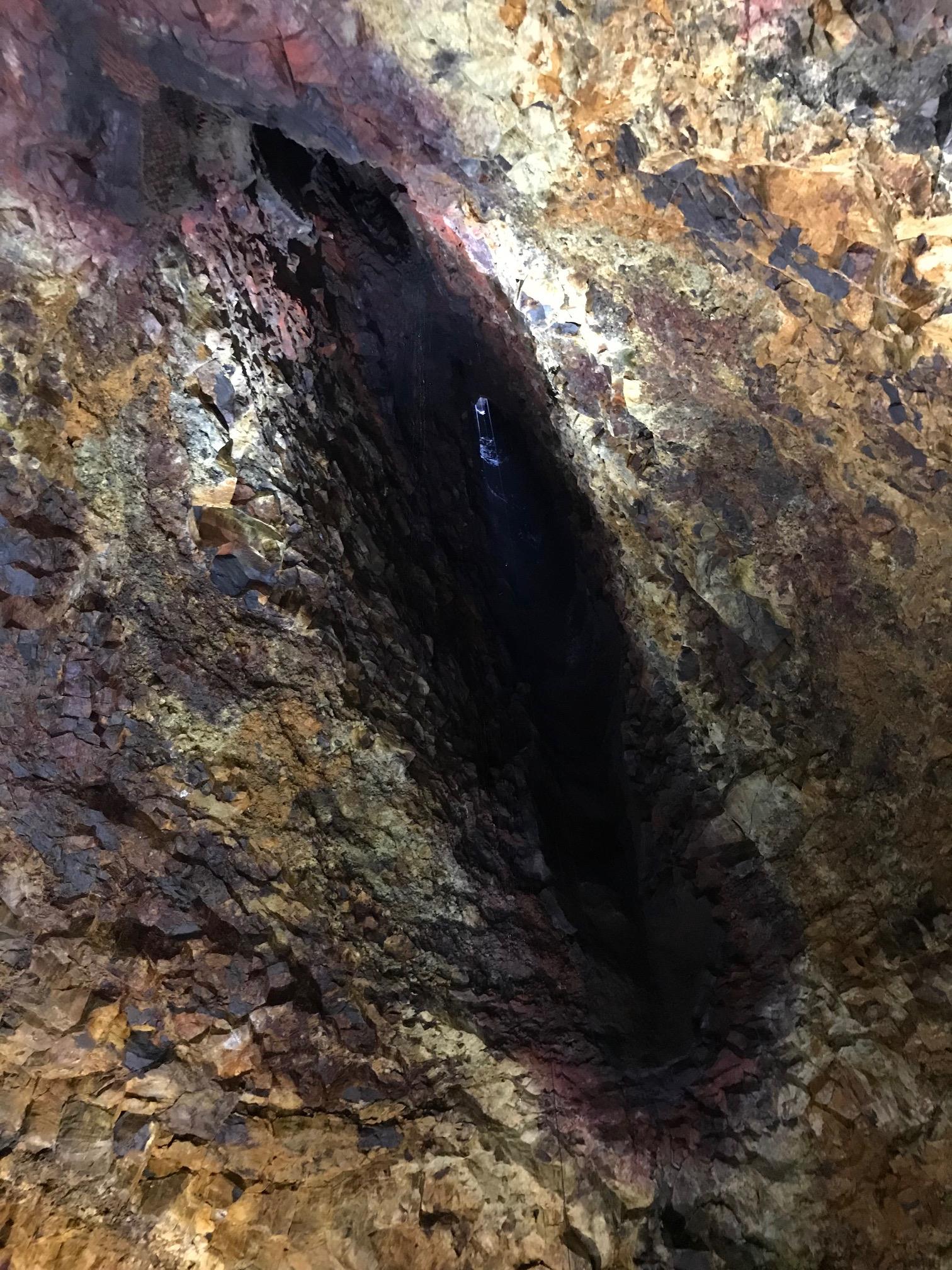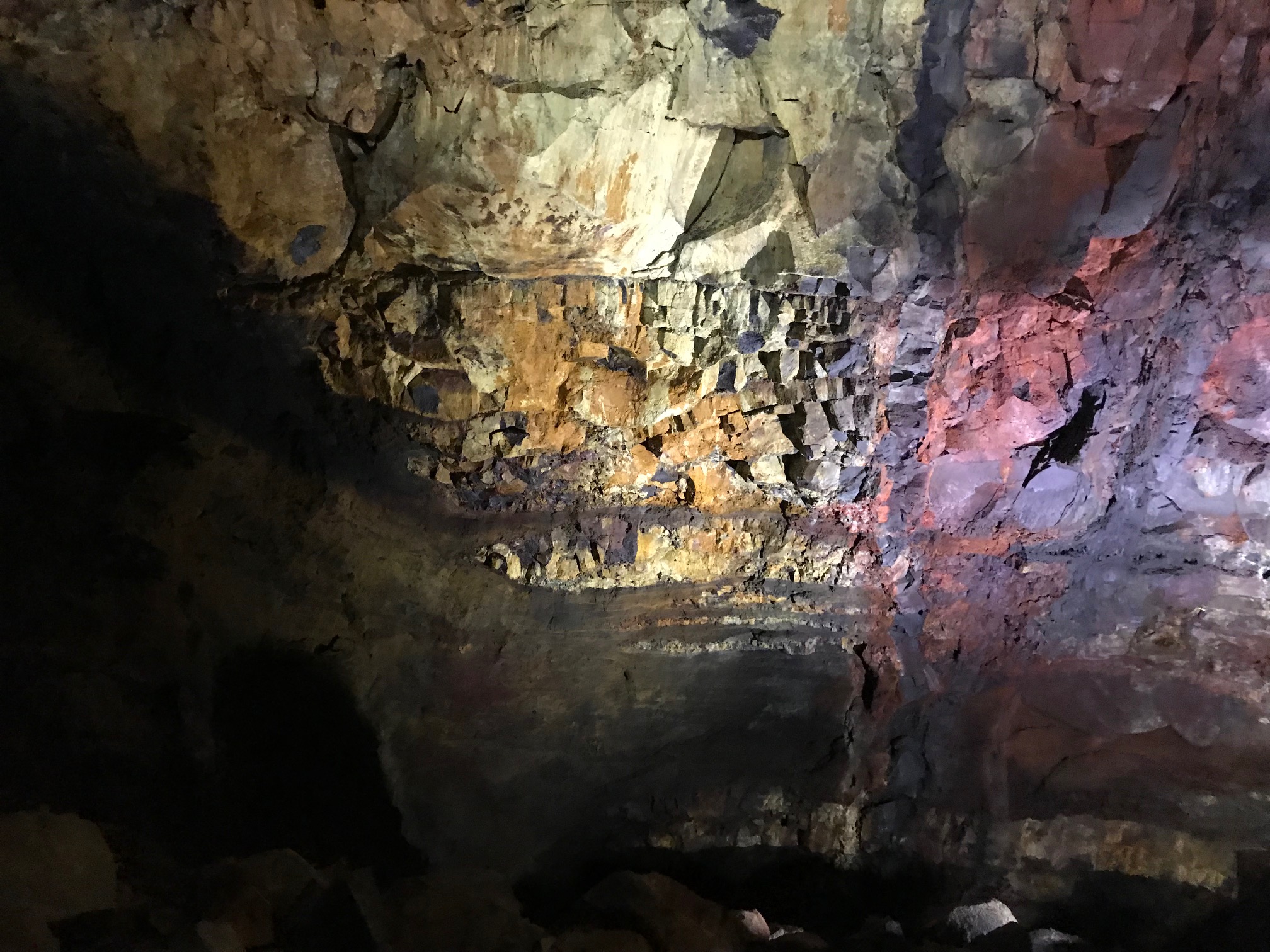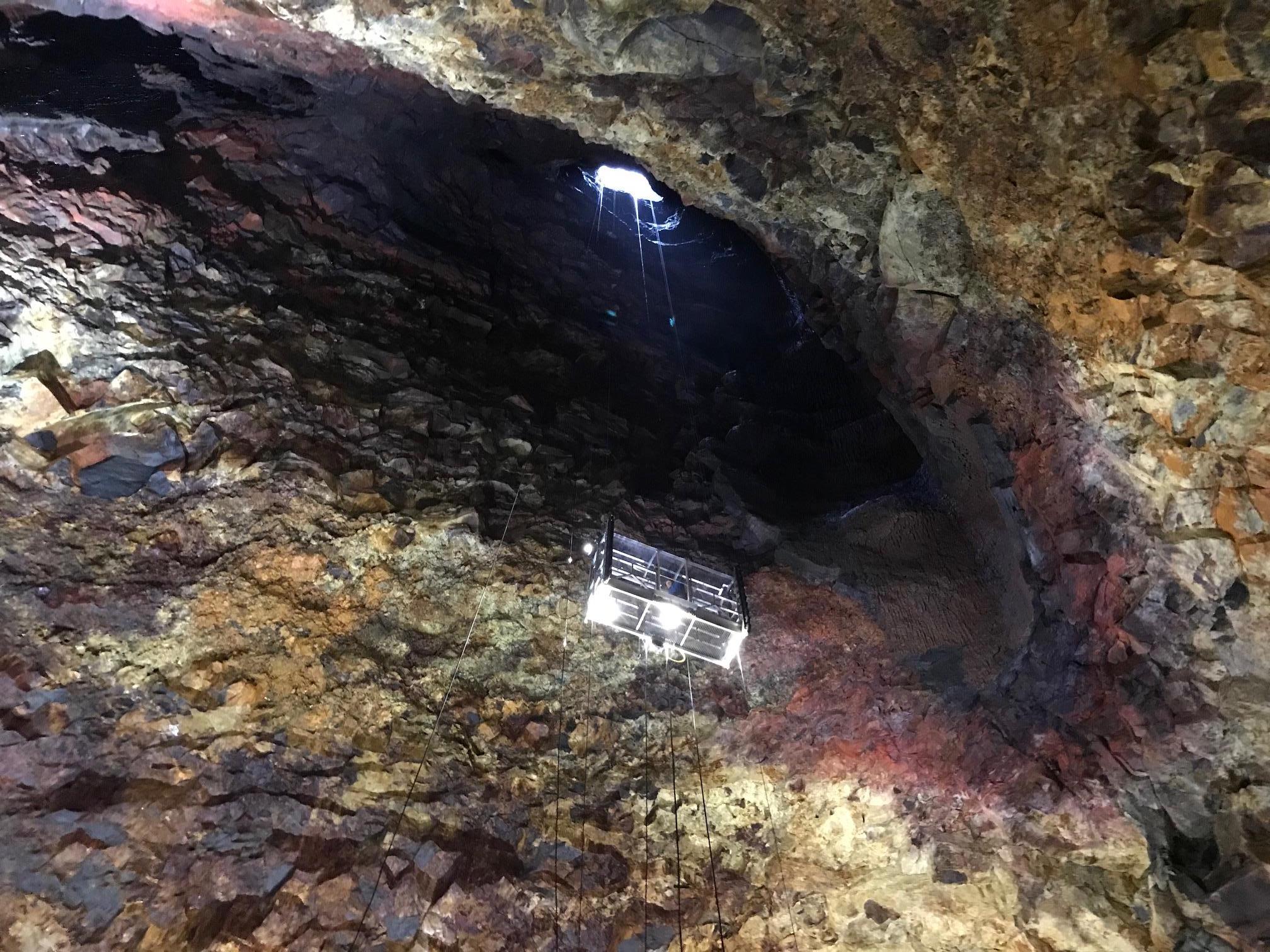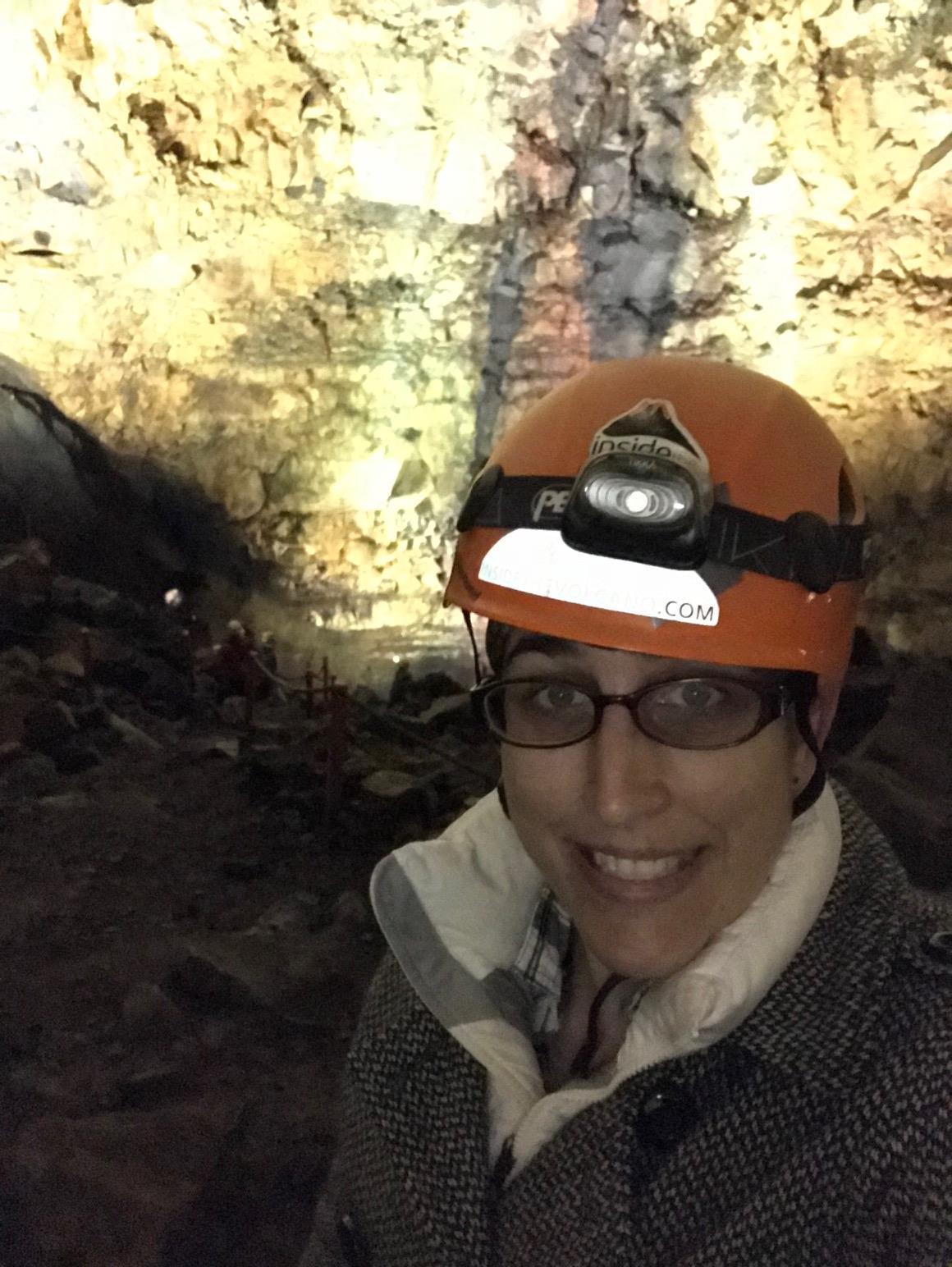 Back at the top, we made our way back to Base Camp to remove our harness, hard hat and sat down for some soup. We then trekked back to the van. I was incredibly tired and my allergies were acting up, so before I called it a day, I had the driver drop me off back near my Airbnb place and I stopped into a Middle Eastern restaurant called Ali Baba for some grilled chicken, rice and vegetables ($15.83). It was very hearty and good!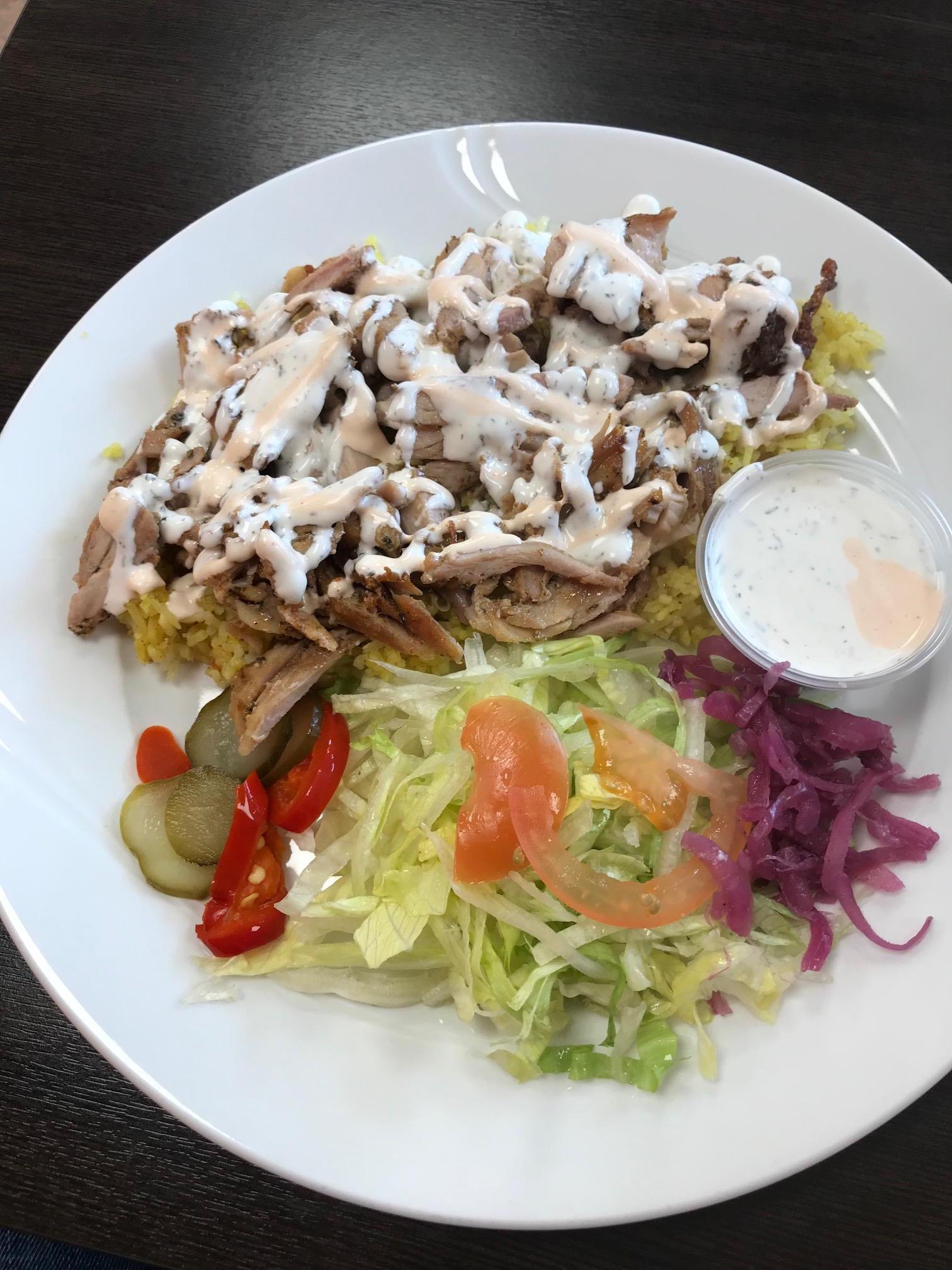 Day 5 – Thursday, July 5
It was time for my last tour to visit Iceland's South Coast and Waterfalls ($86 for 9 hours).
Before I did, I made my way to Te and Kaffi, a coffee shop that I had been going to all week before my tour guide picked me up, for a vanilla latte and croissant.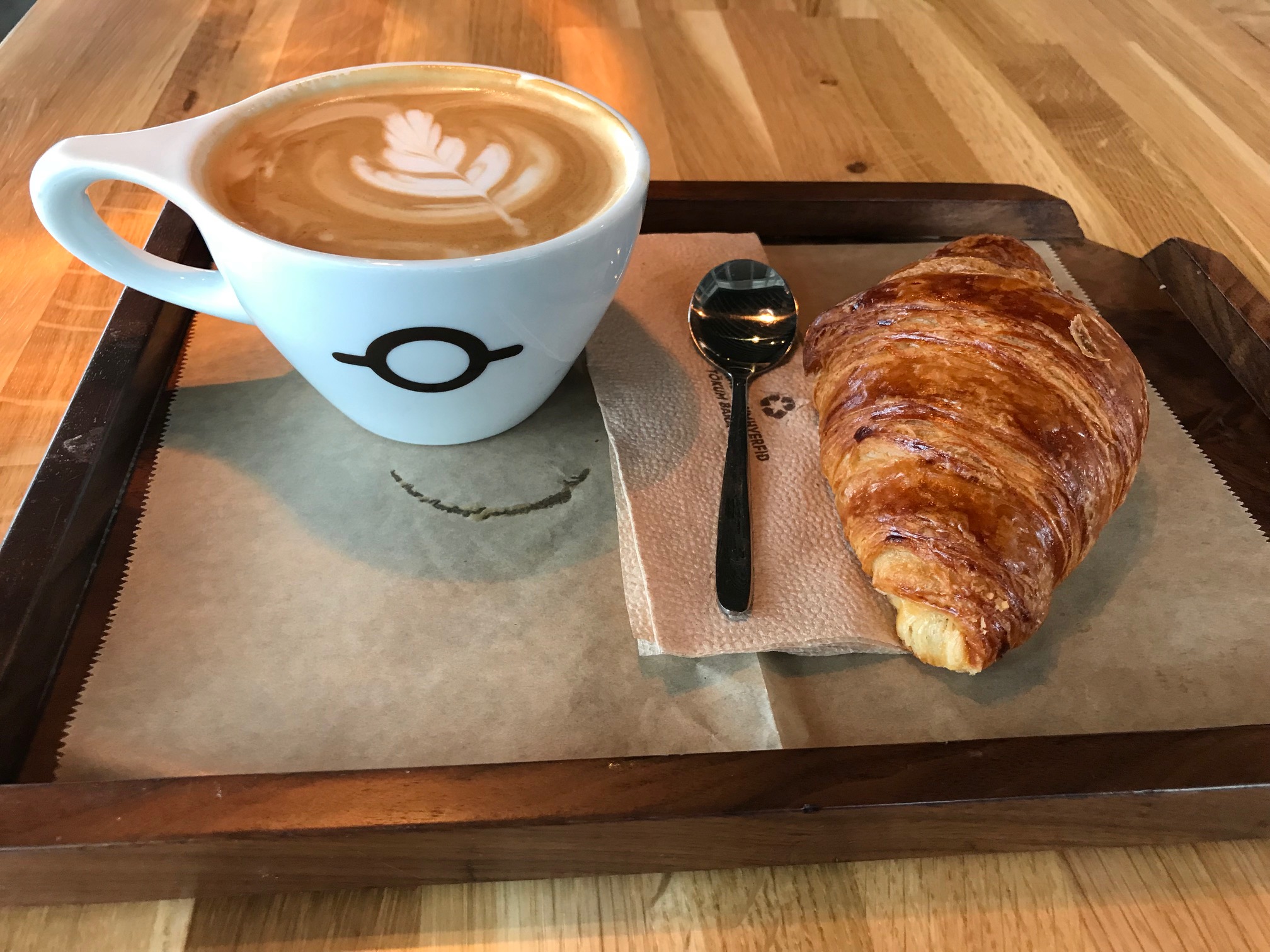 Once on the bus, we made our way across South Iceland to the Skógafoss waterfall. There was so much green, lushish beauty in the mountains, with many small streams flowing down to the ground from the melting glaciers behind them, along with farm animals grazing.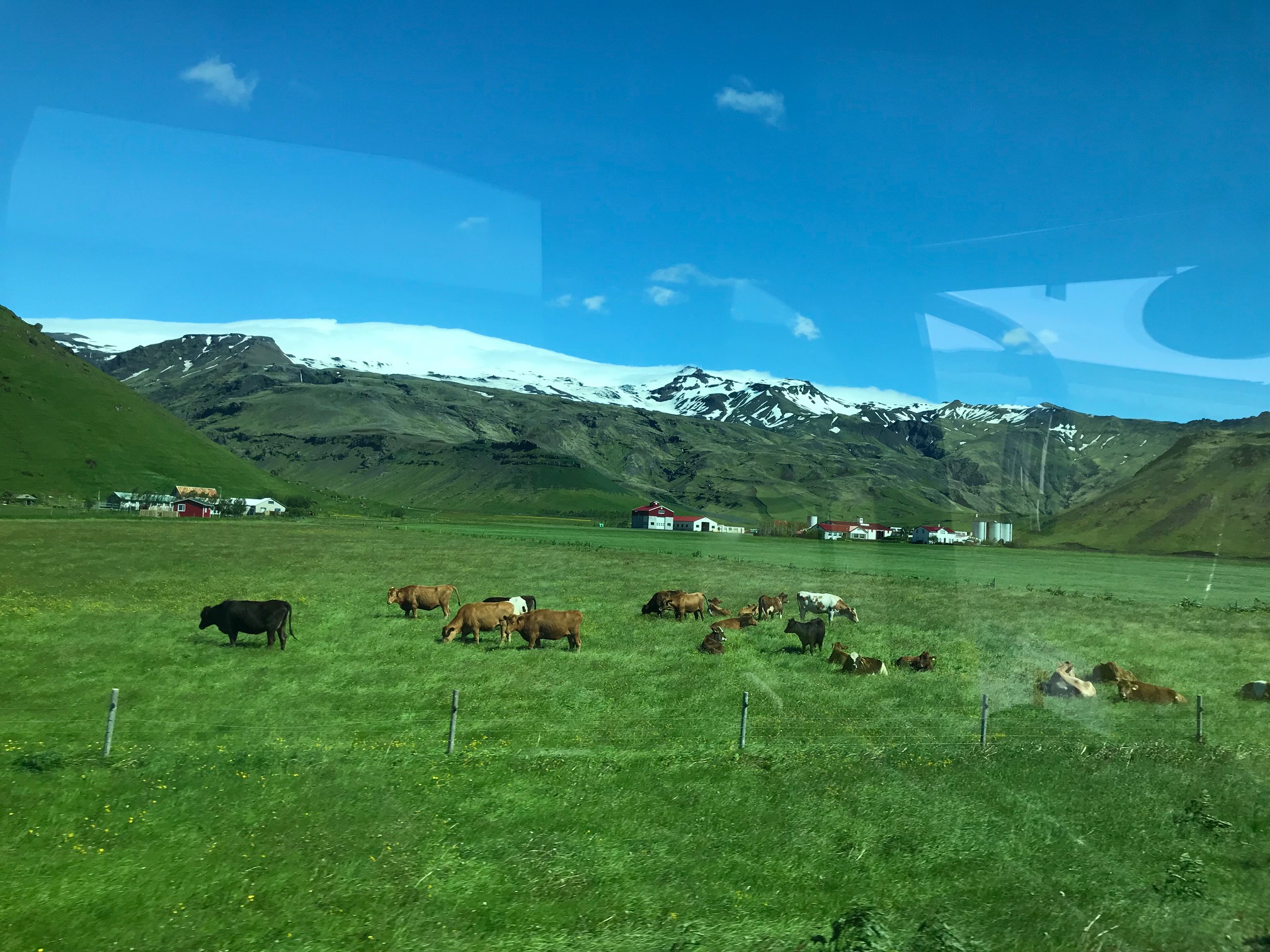 The waterfall is one of the largest in the country, standing at 197 feet. According to the website, the fall is formed by 2 glaciers, Eyjafjallajokull and Myrdalsjokull, and you can climb 370 steps to view the coastline of South Iceland. Because I had been hiking so much on the different tours, I chose to opt out on the stair climb. You can also see some views of the Skogar River below, which houses Salmon and Char.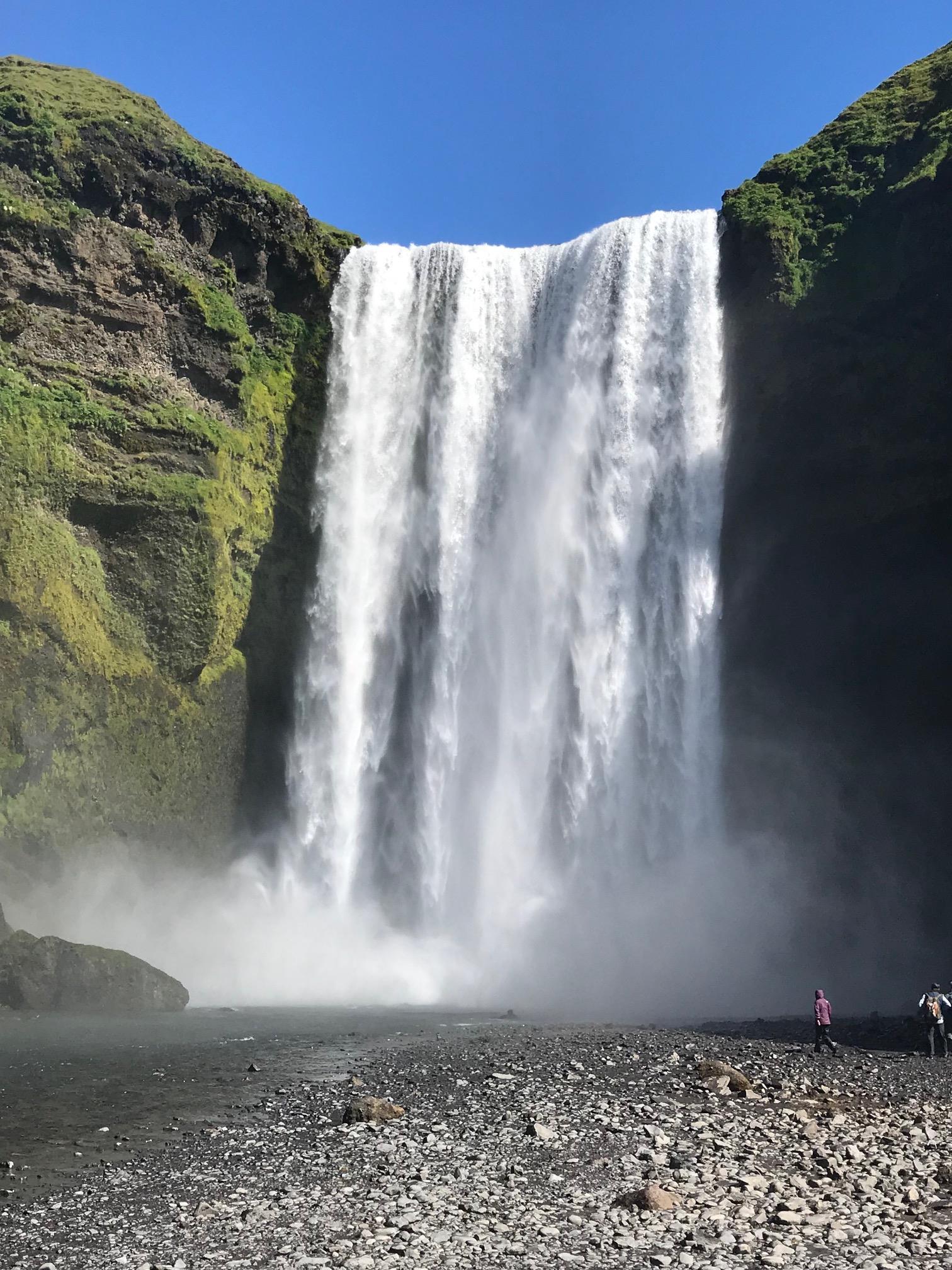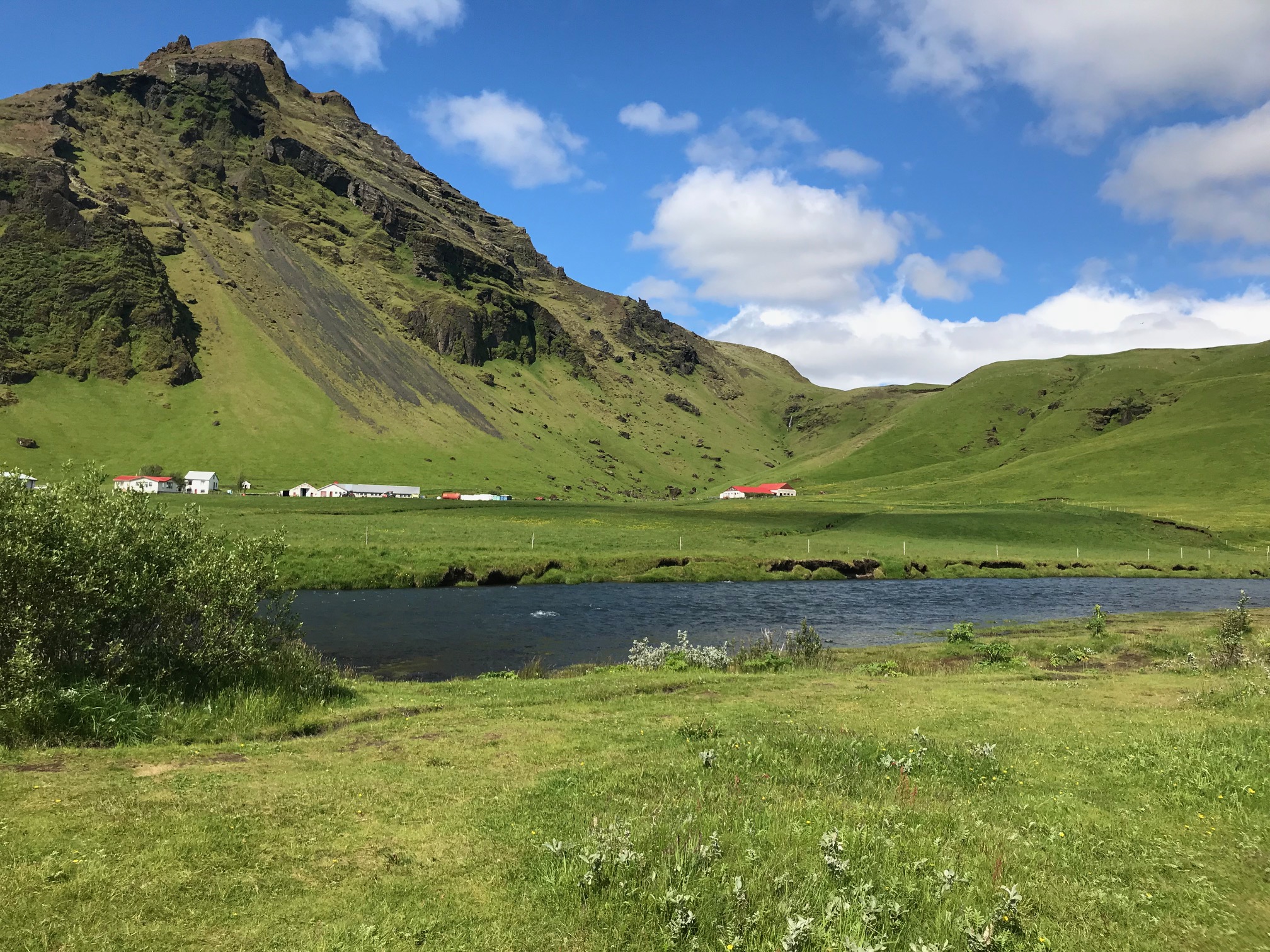 After we dropped off some people who were going on a Glacier hike, we made our way to the small town of Vik, where we did some shopping, ate lunch and viewed rocks formations from the black sand beach.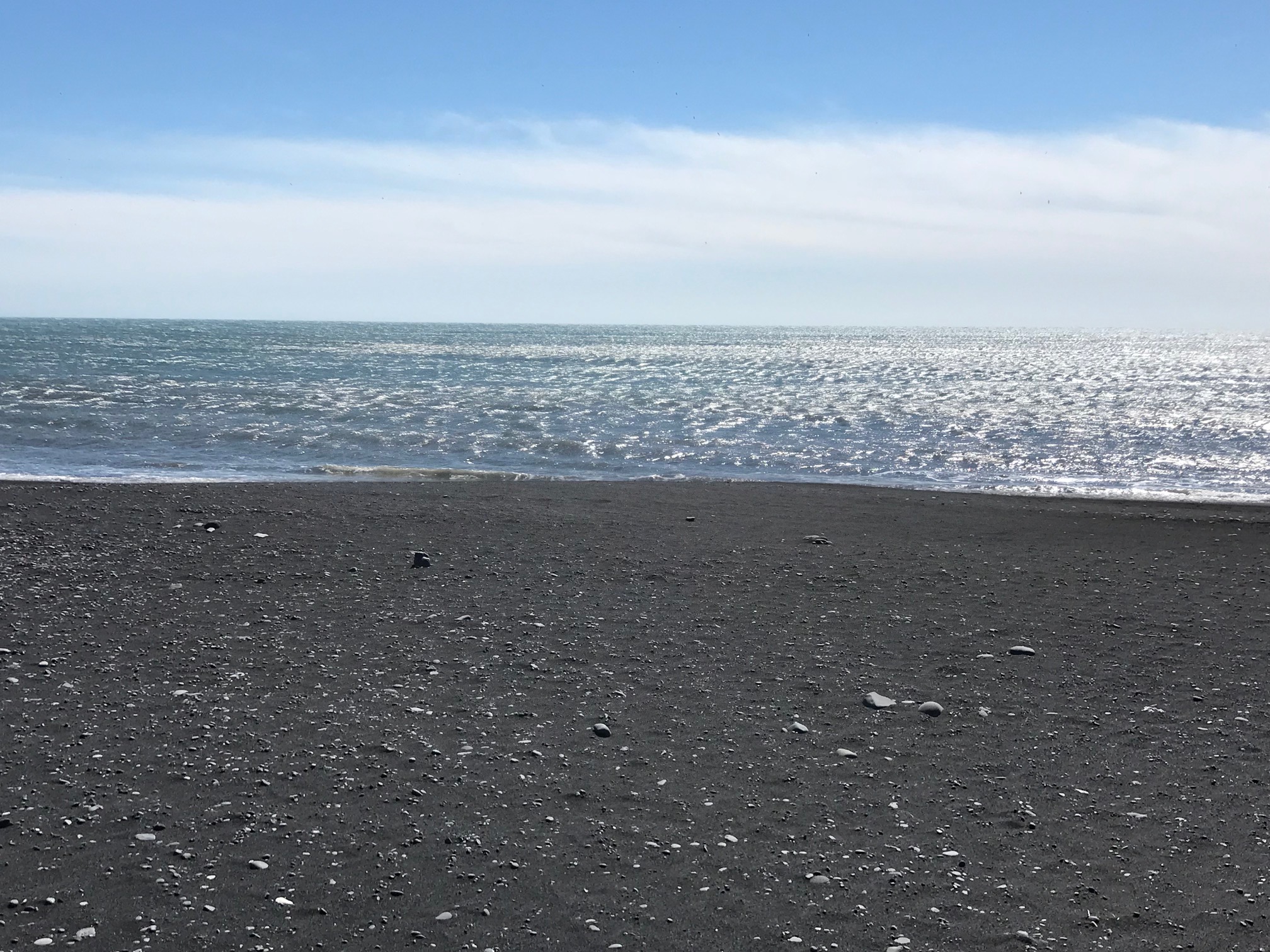 I saw this little church up above in the hillside called Reyniskirkja, I thought it was so picturesque!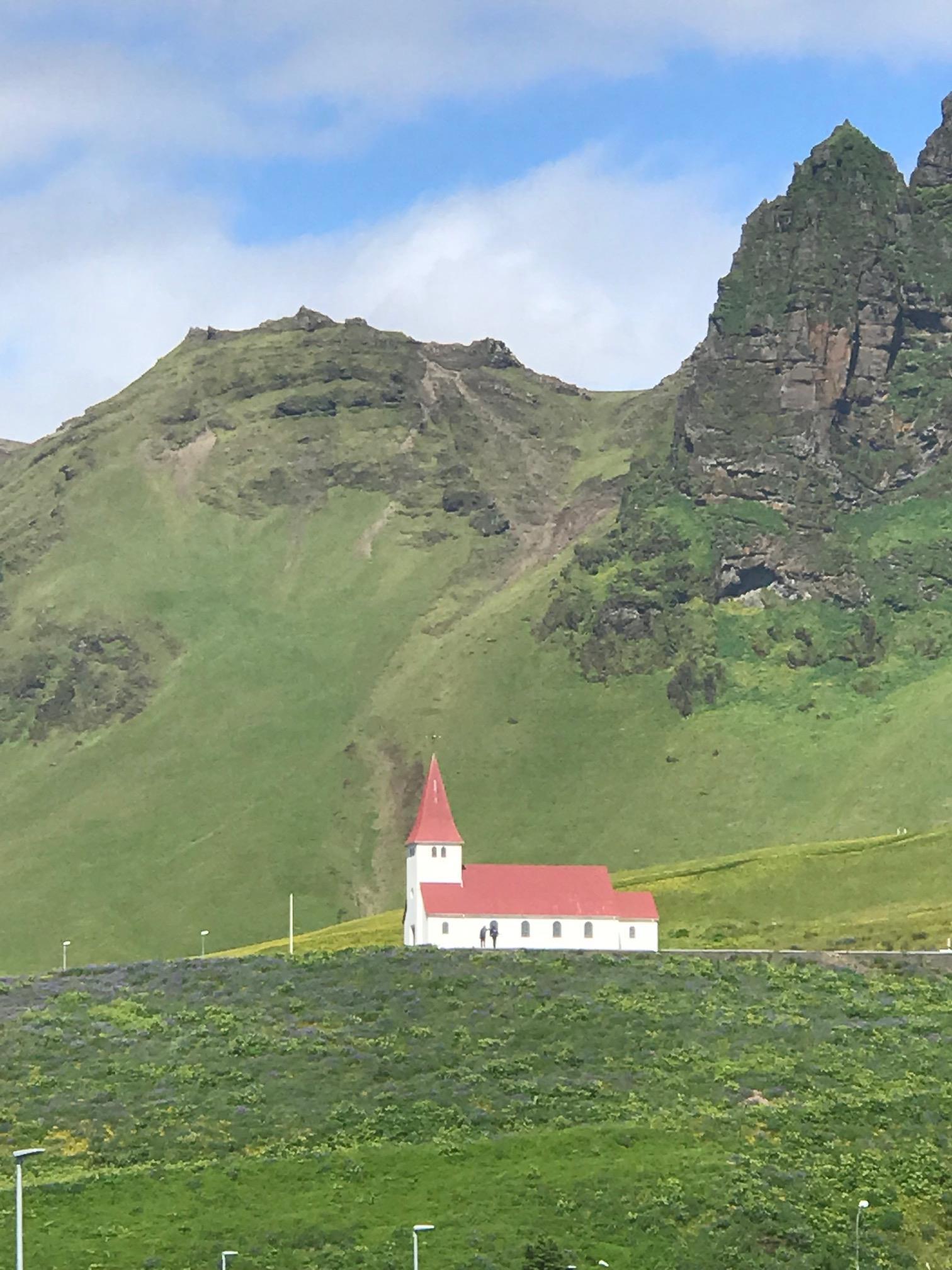 For lunch I ate inside a small cafe (I forget the name, it was next to a souvenir shop) and had one of the salmon toasts and a hot chocolate. Nom, nom!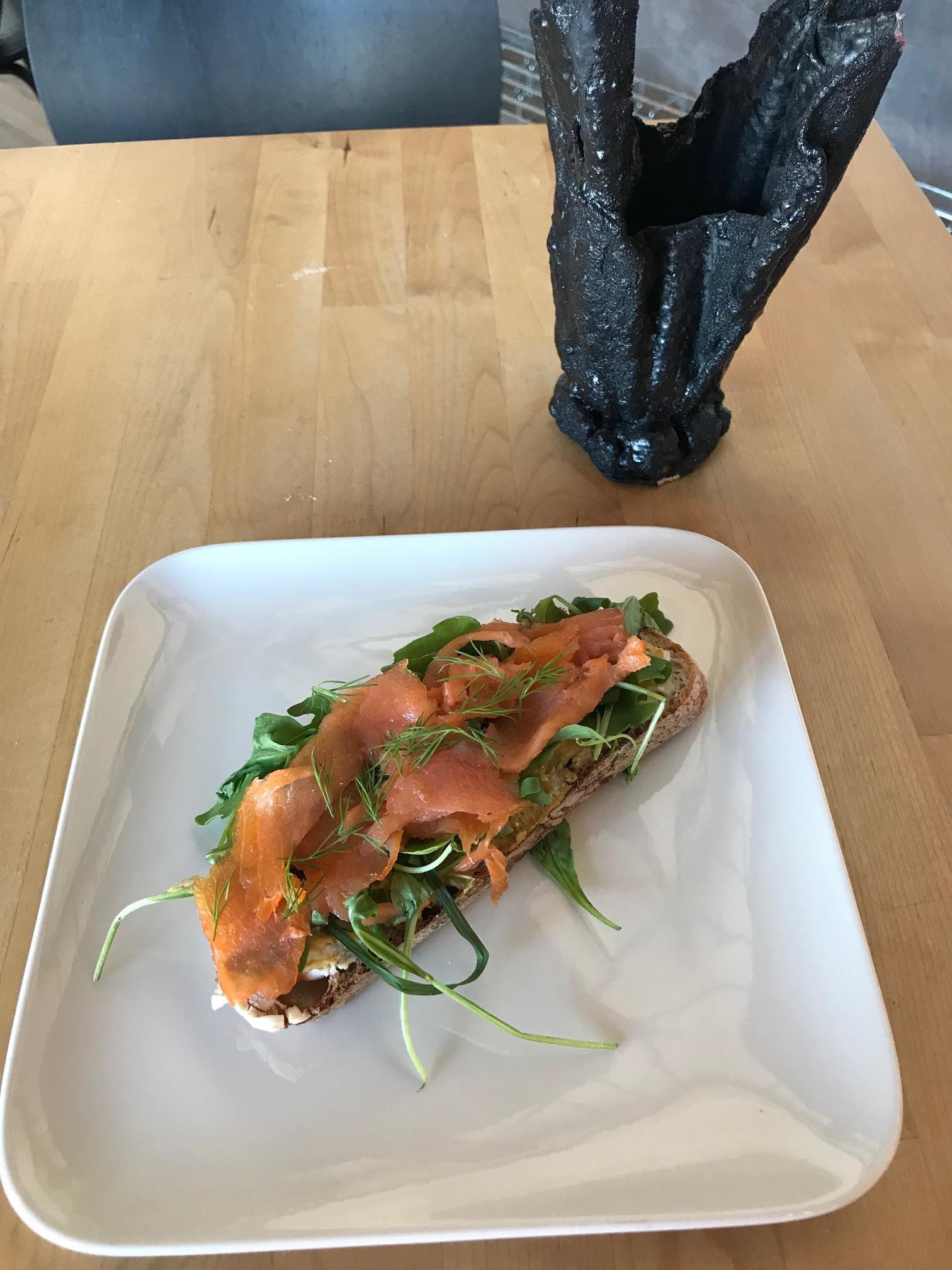 We then made our way to explore Reynisfjara Black Sand Beach to view the towering rock formation and rocks in the ocean. According to the website, it stretches about 112 miles. It was incredibly windy when I visited, I thought the wind was going to blow me away! You can also see a 360 view of the beach on my Instagram page.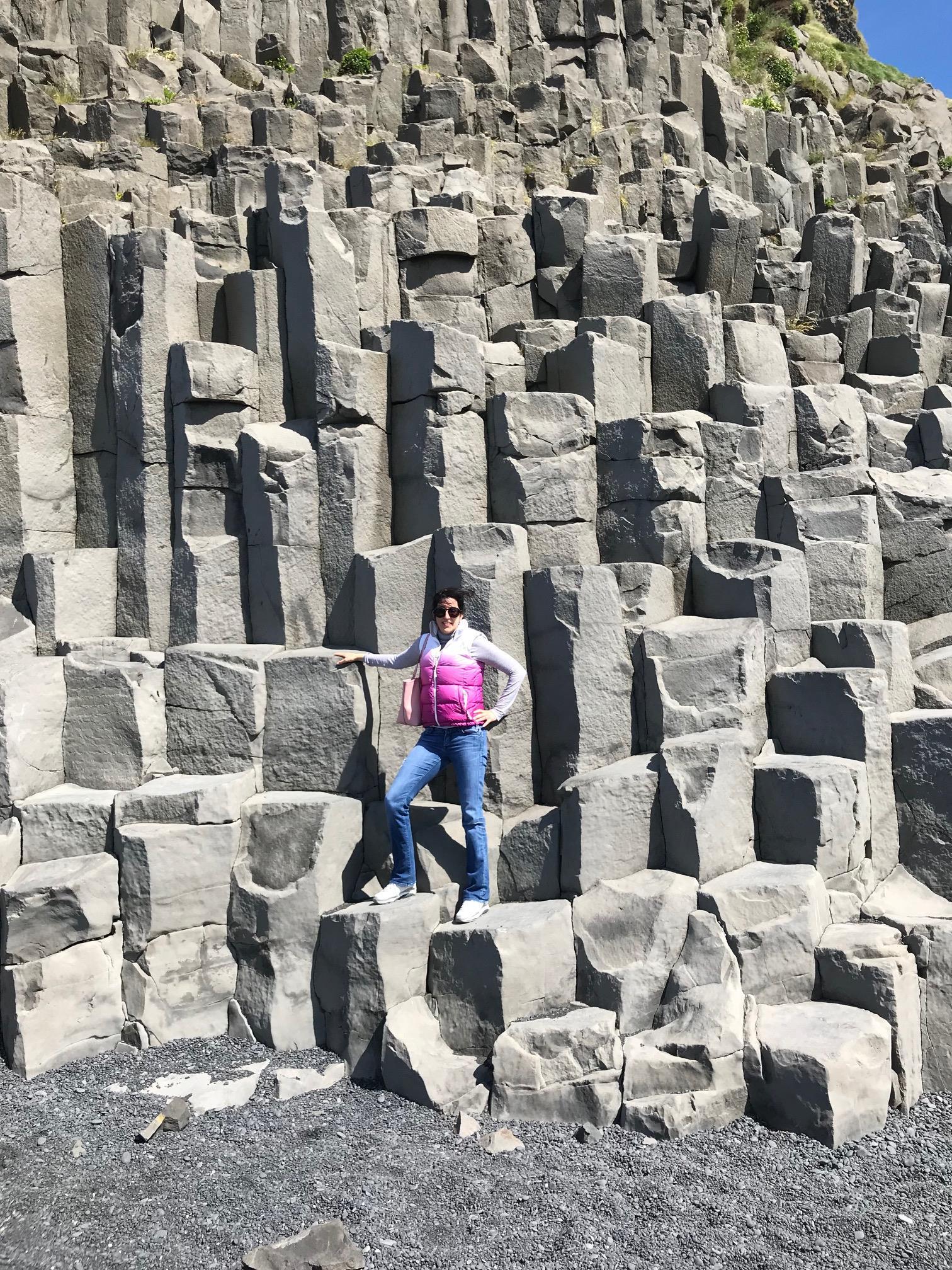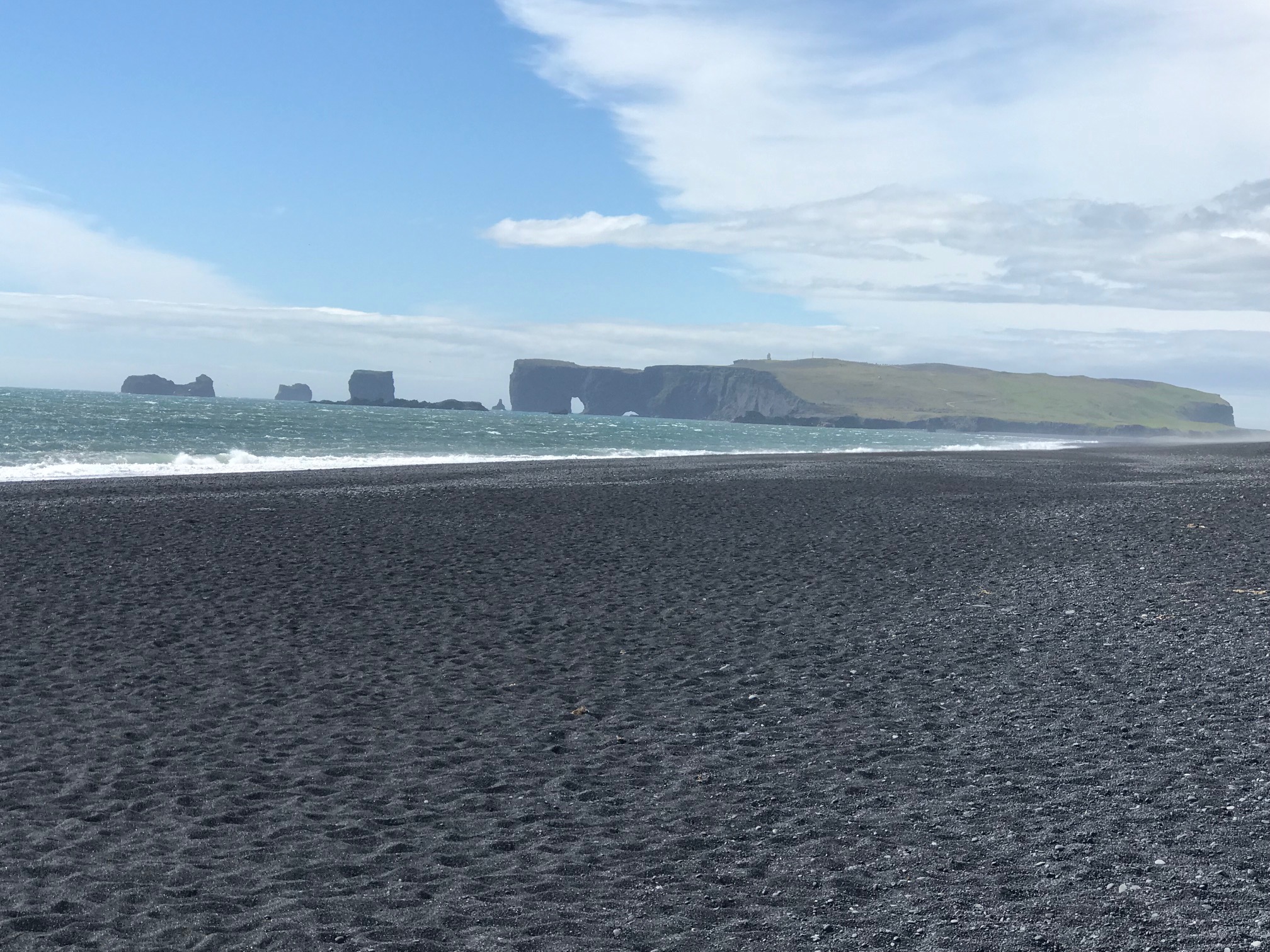 On the way back to pick up the people who went on the glacier hike, I was able to take a brisk walk and see it up close. You can also see a video of it on my Instagram page.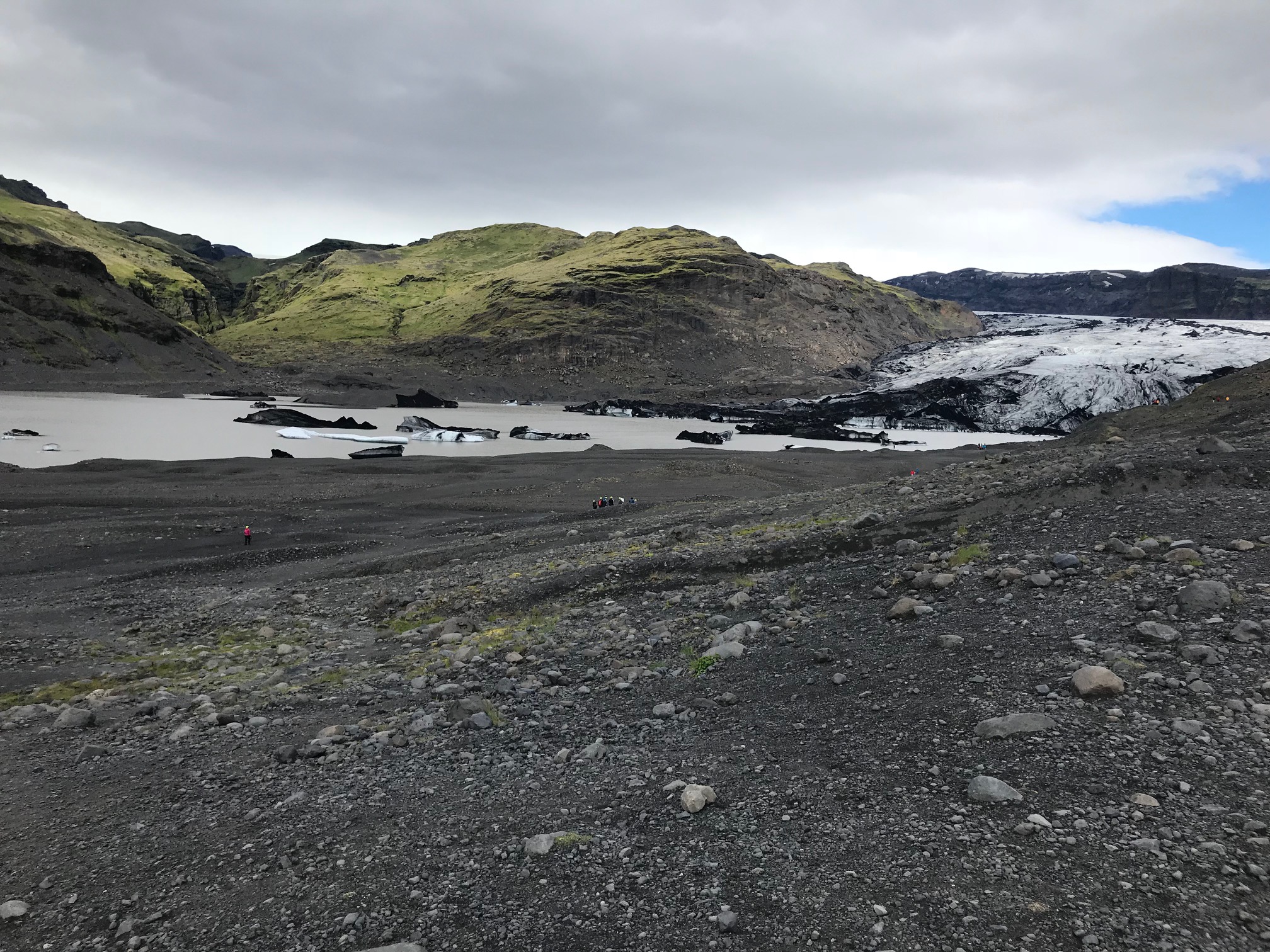 Our last stop of the tour was the Seljalandsfoss waterfall, which drops about 200 feet. We went in the afternoon because the guide told us that you could view a rainbow. You can also walk behind it, but when I saw how wet the tourists were getting, I decided against it. I did get a nice mist though! You can also see the waterfall flowing on my Instagram page.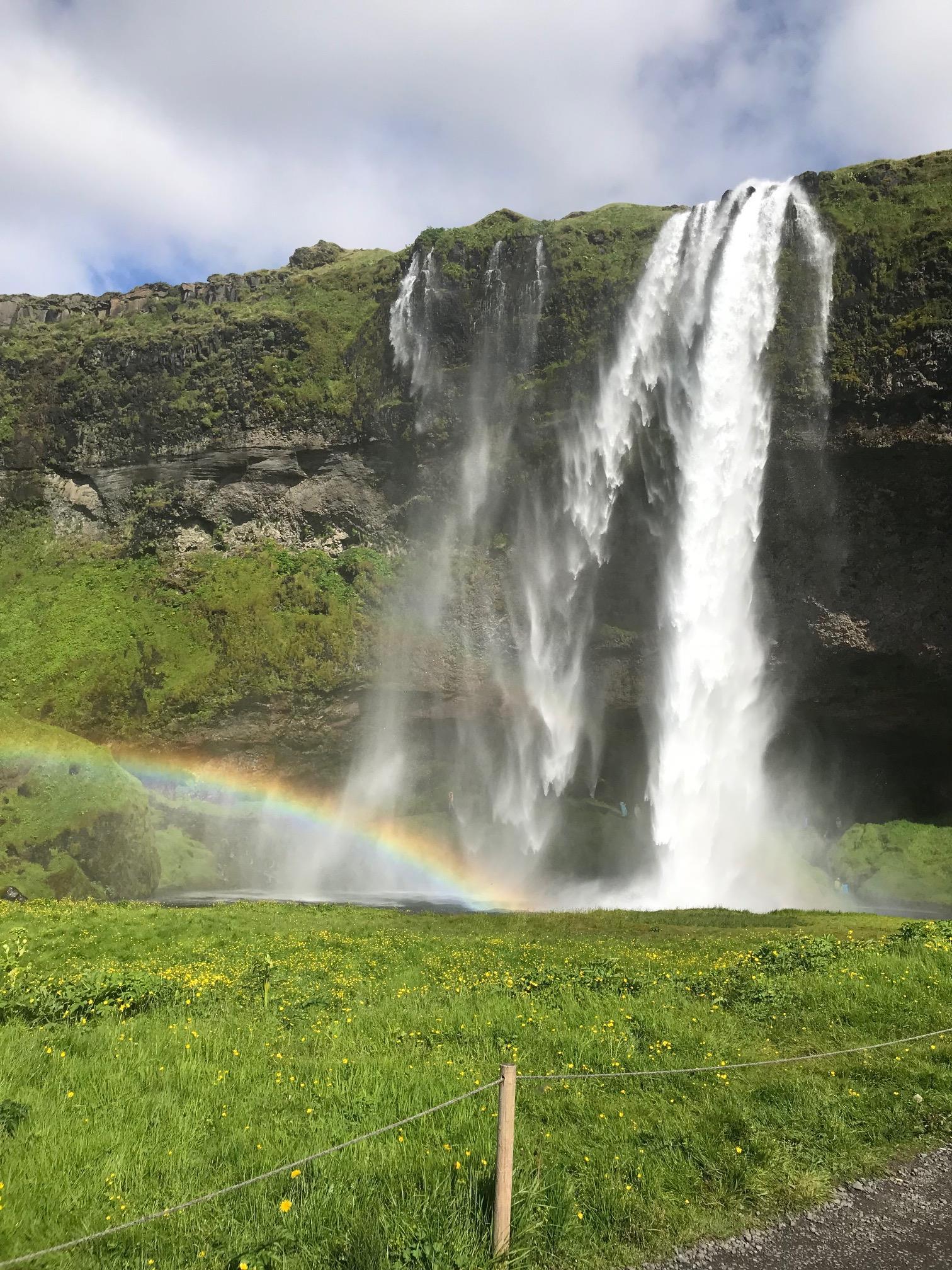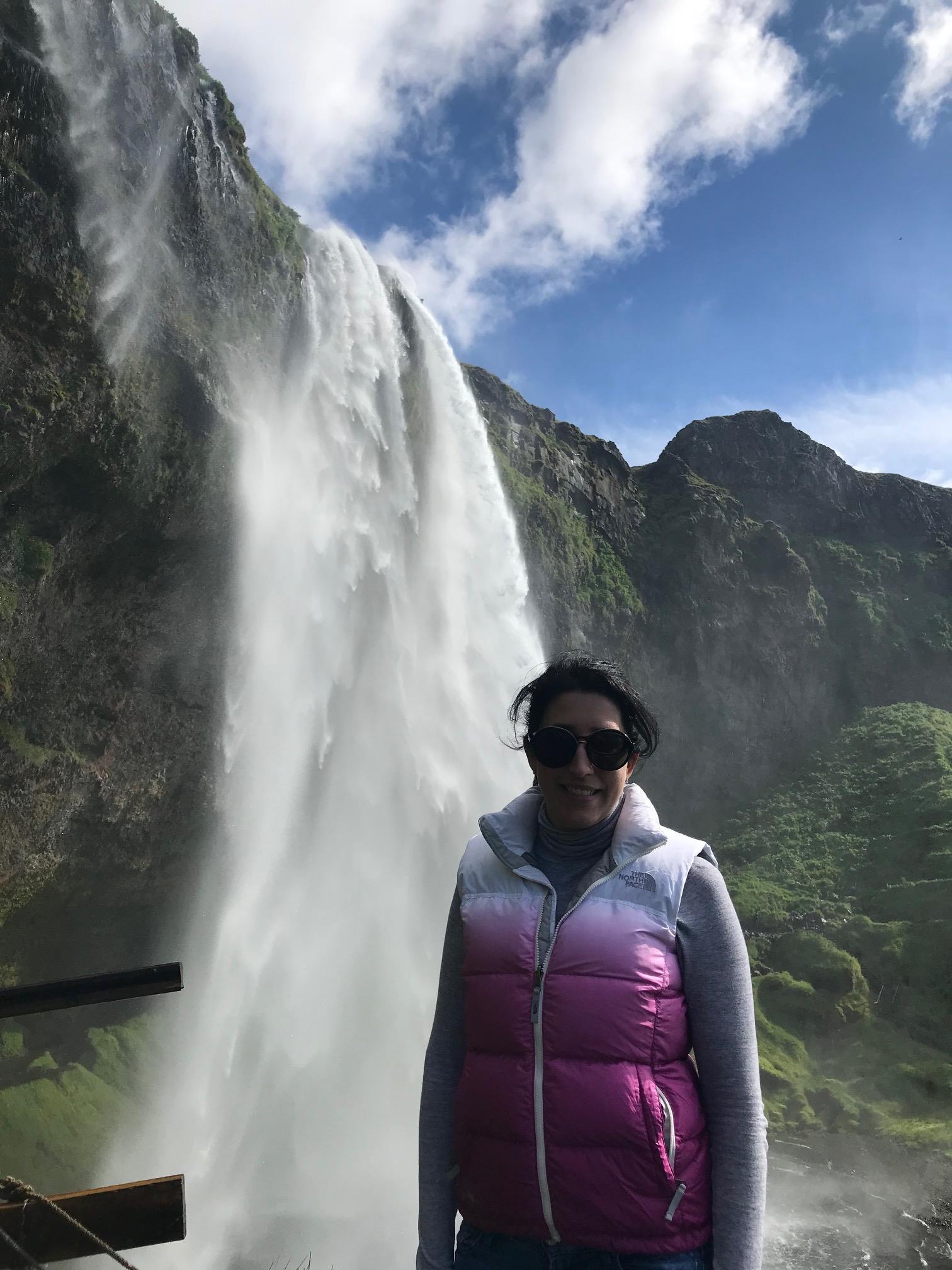 After we got back to Reykjavik, I stopped in at a local pub for a burger and a beer near my Airbnb place before I called it a night. Coincidentally, my Airbnb host was bartending there! She gave me a sample of a Icelandic schnapps and all I can say is it had a very strong and distinct flavor.
Day 6 – Friday, July 6
I turned 38 on this day. There are so many days I wake up thinking that I can't believe I am going to be 40 in 2 more years. I am glad I have been enjoying my 30s!
I spent my last full day in Iceland touring more of Downtown Reykjavik by viewing museums, going into more shops and trying more food. I started out by heading to Harpa Concert Hall, which is known for its geometric glass-shaped building. Inside it was just as amazing!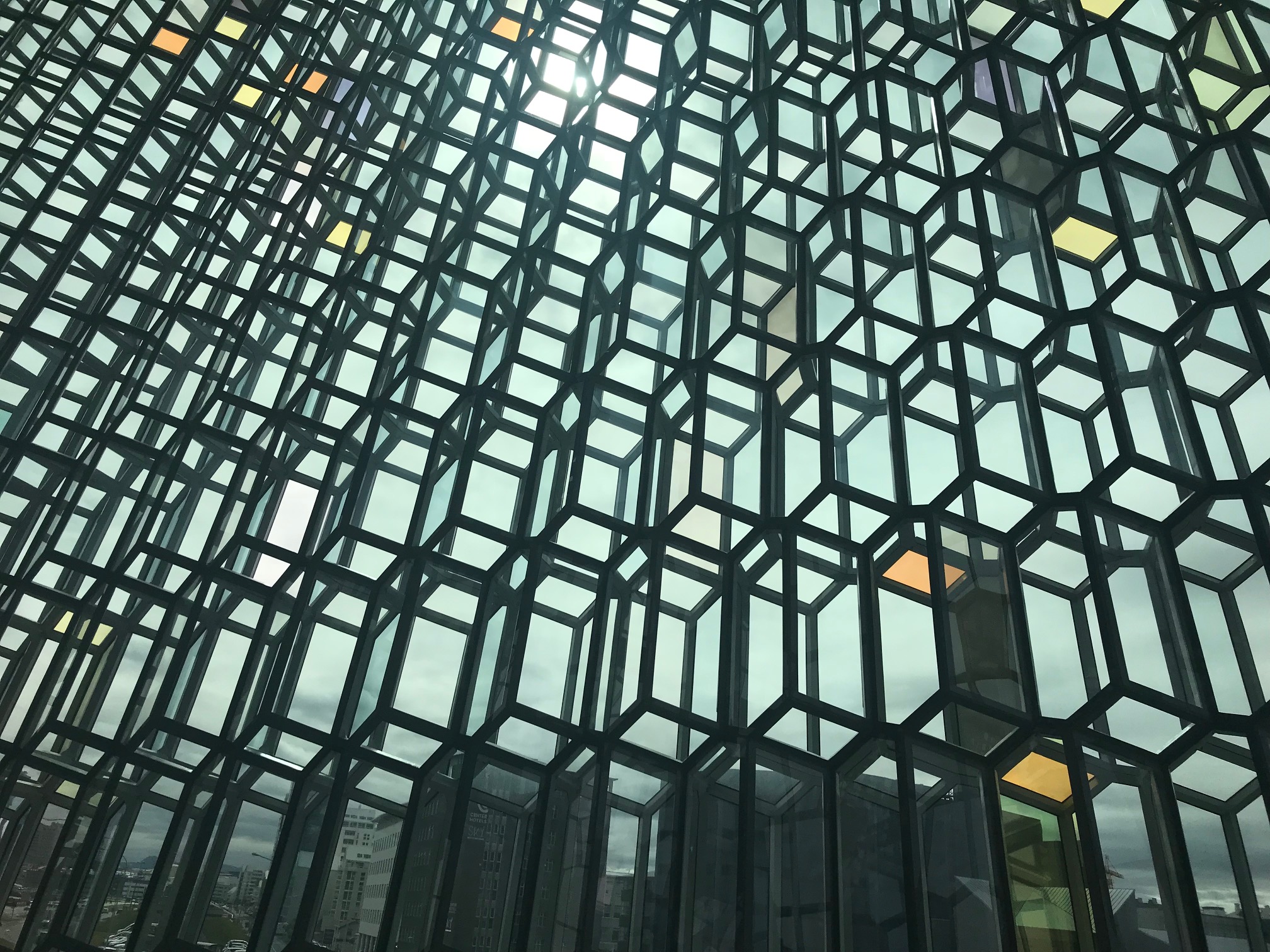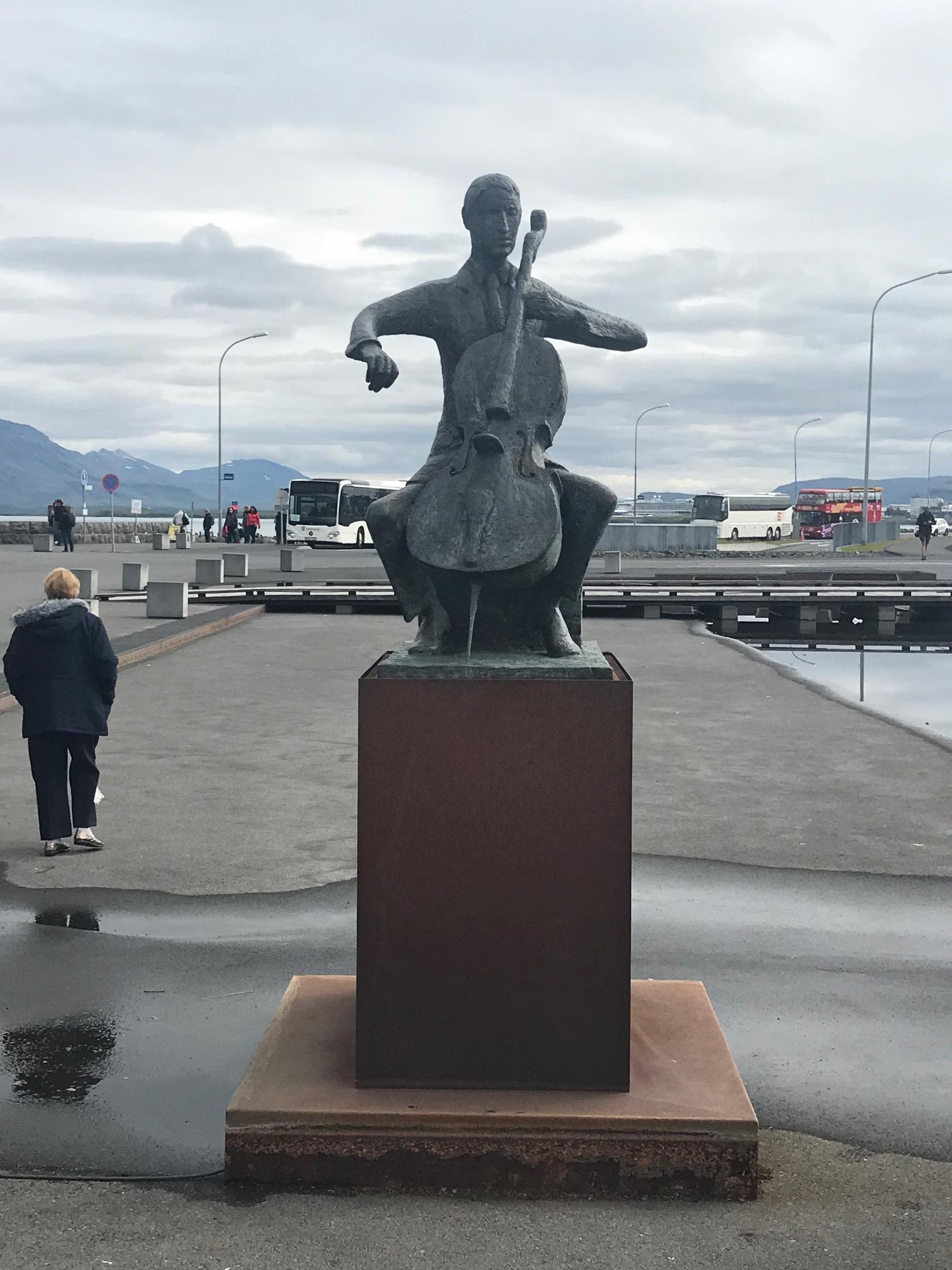 I then made my way to the Volcano House to view a 1 hour documentary ($13.60, the lady gave me the student price because I told her it was my birthday, ha ha!) on the 2010 eruption of Eyjafjallajökull the most active and well-known volcano in the country, and the 1973 Westman Island eruption. According to the website, Iceland is one of very most volcanically active places on earth, with 200 volcanoes divided into 30 volcanic systems and an eruption every 4 to 5 years.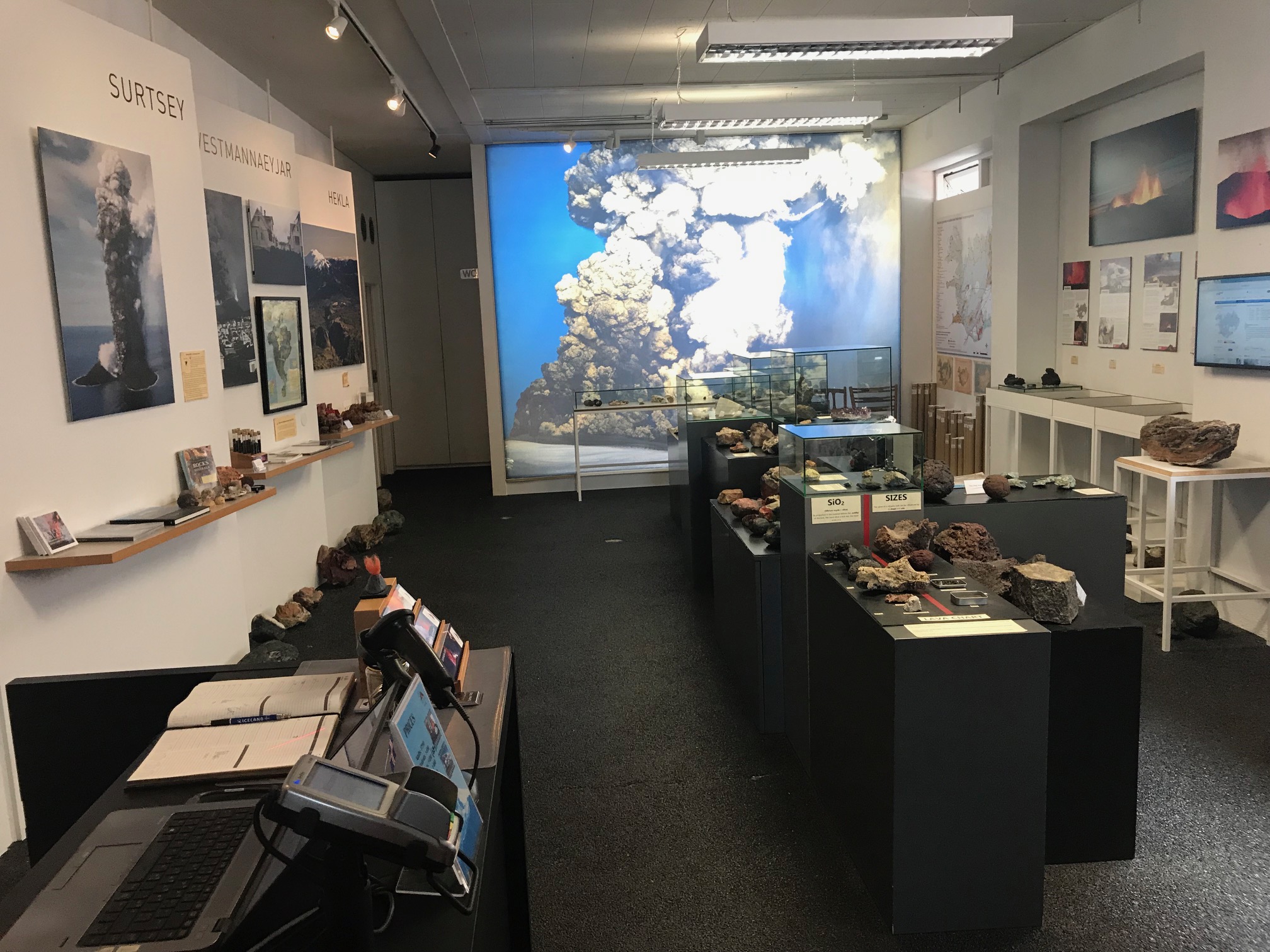 I found the documentary to be very informative, I highly suggest checking this exhibition out! There is also different volcanic rocks and ash from the eruptions just outside the theater as well.
I kept going! So when I was on one my my Gray Line tours, the guide told us to check out the pizza around town. I found the oldest establishment in town called Hornið, which was voted the "Best Pizza" by locals. I had the Margherita Pizza ($22.20) with cheese and oregano. It was a think pizza and tasted heavenly!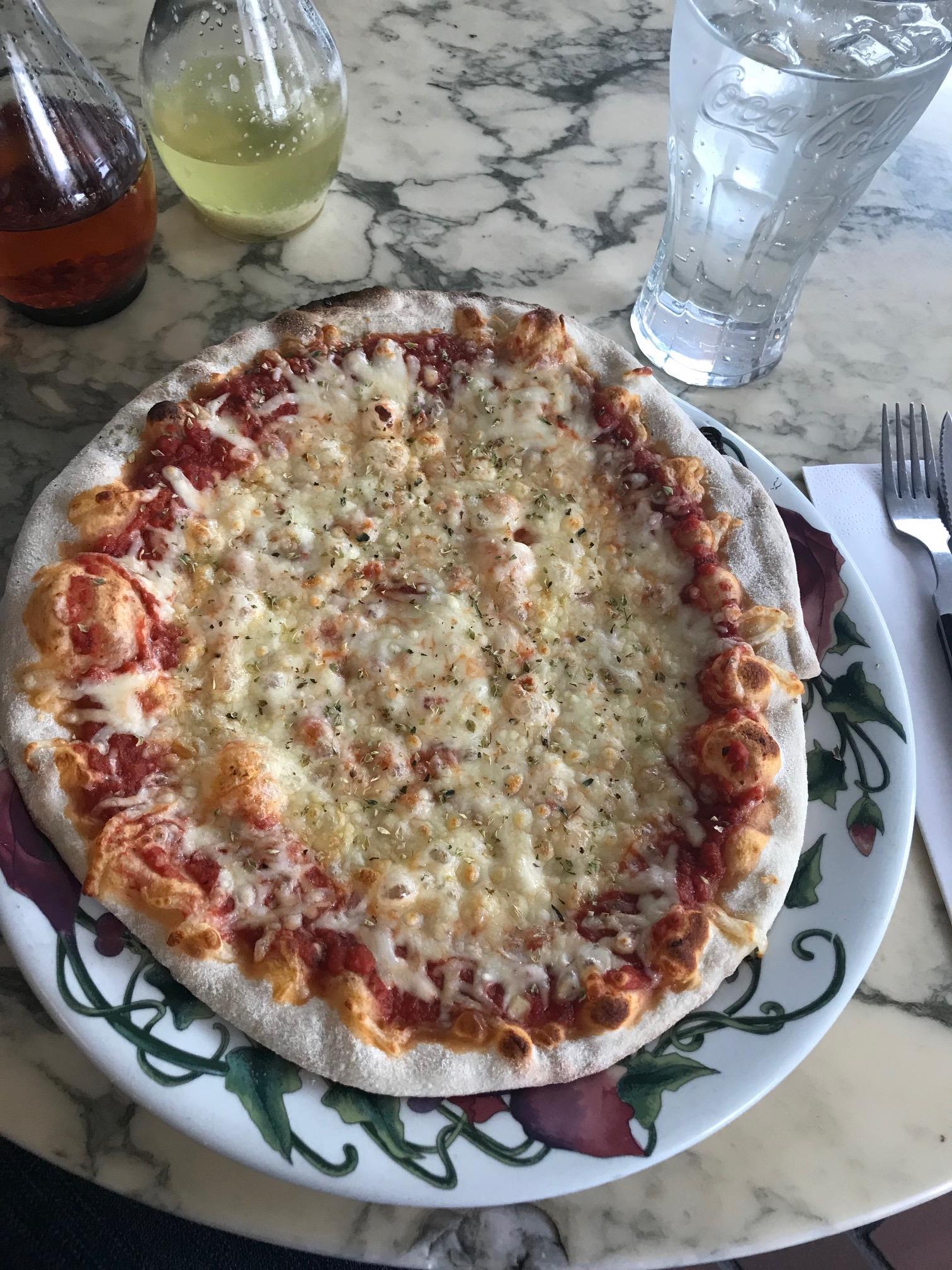 While I was eating, I Googled where I could go on a Puffin Watching tour and found one for $53 called Special Tours. The tour lasted about 1 hour and the boat guide took us to 2 different islands. They are such a cute bird! I learned that they are better swimmers than flyers and lay their eggs in the ground.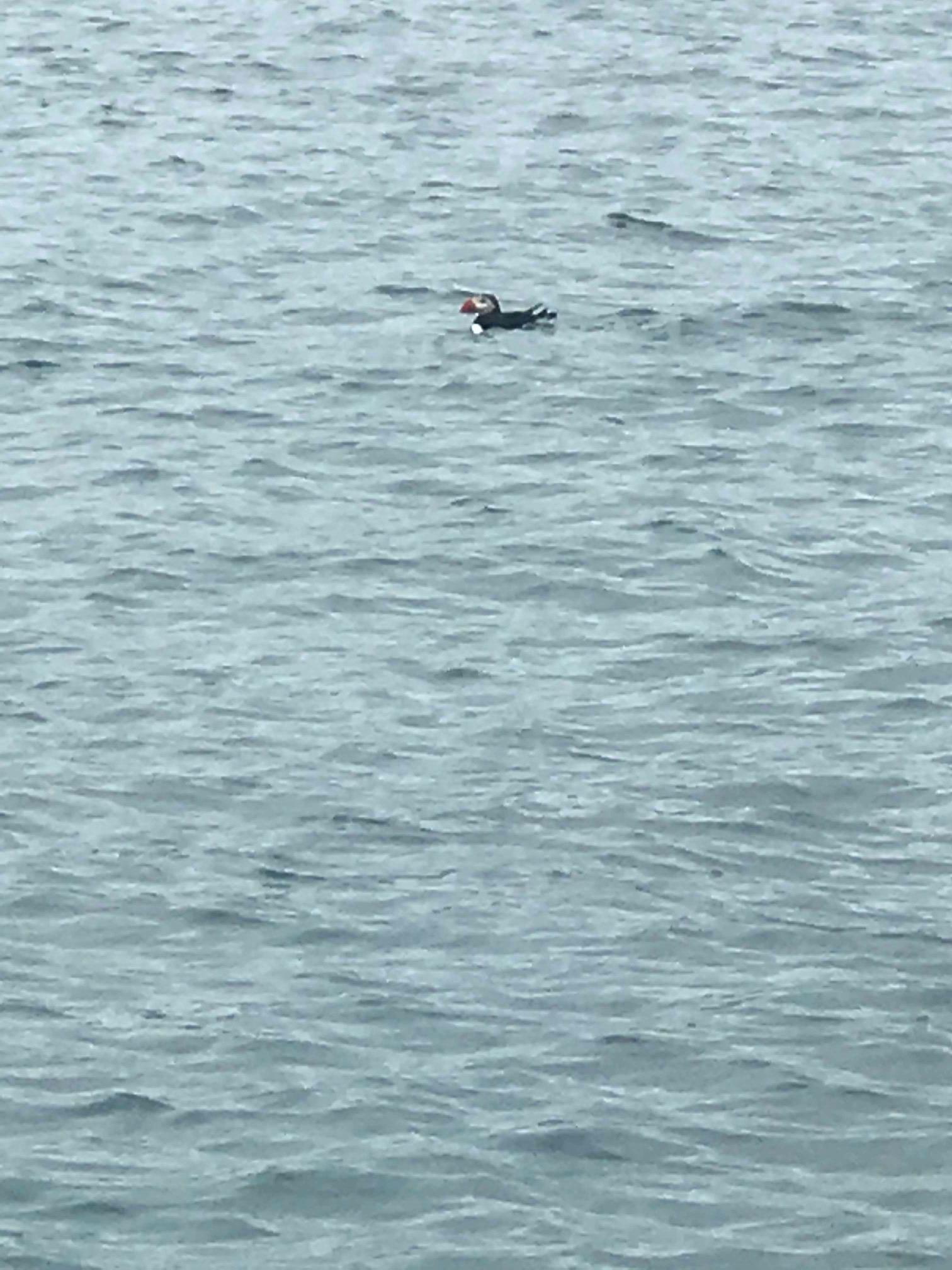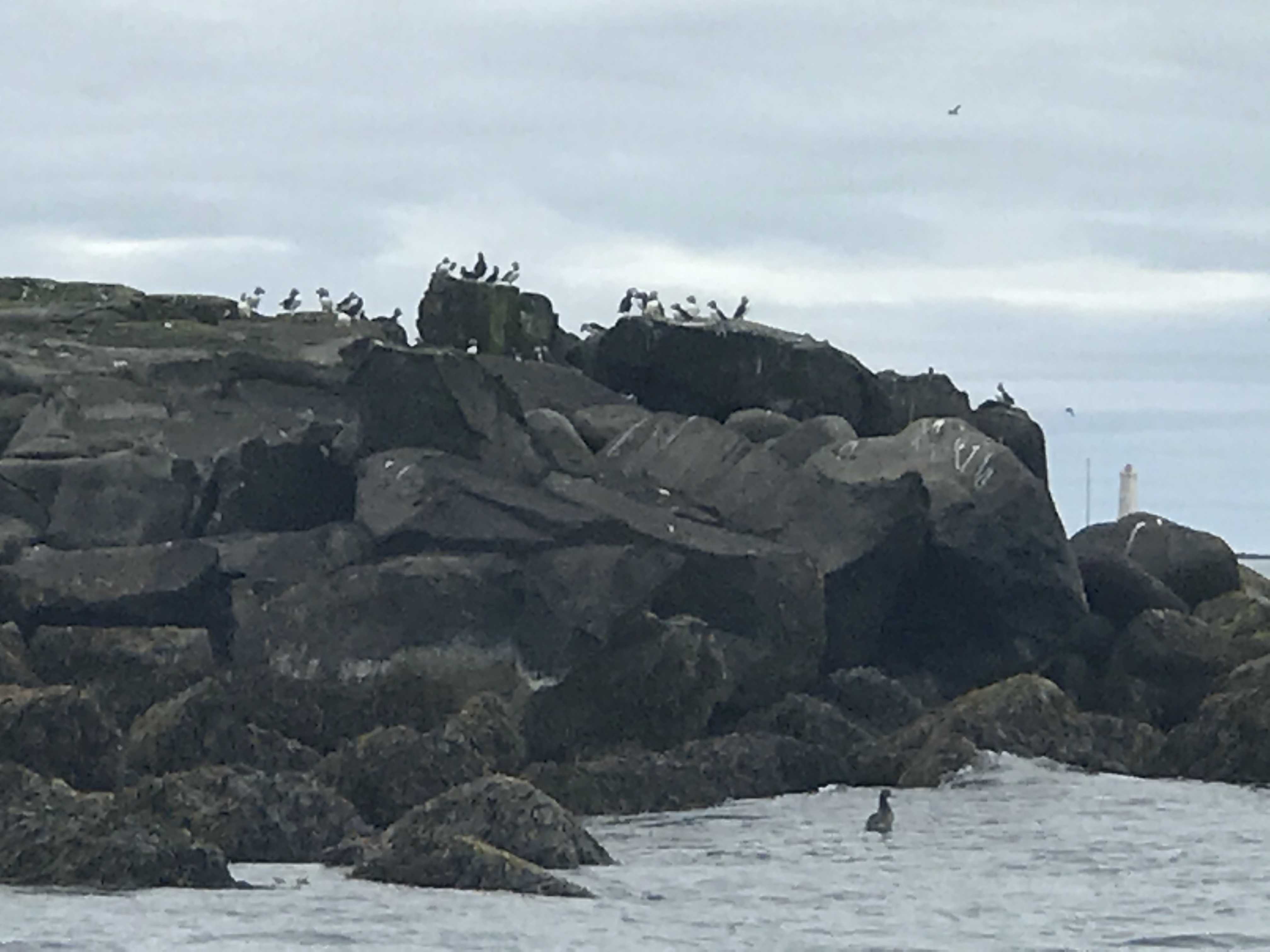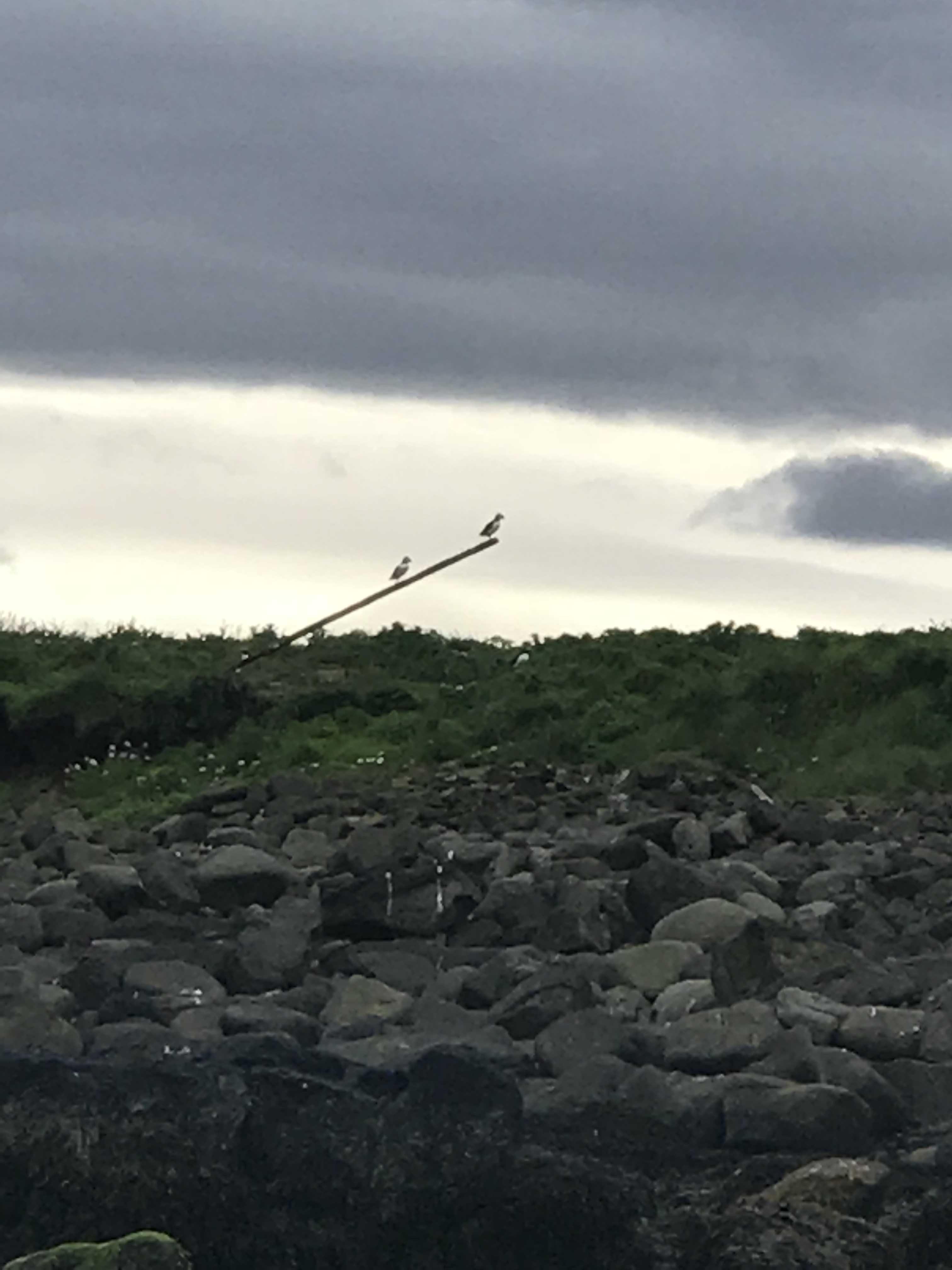 On the way back to shore, I snapped a photo of a small, yellow lighthouse and an outdoor art called Þúfa, which stands on a small, green hill and has a tiny shed-like house on top of it.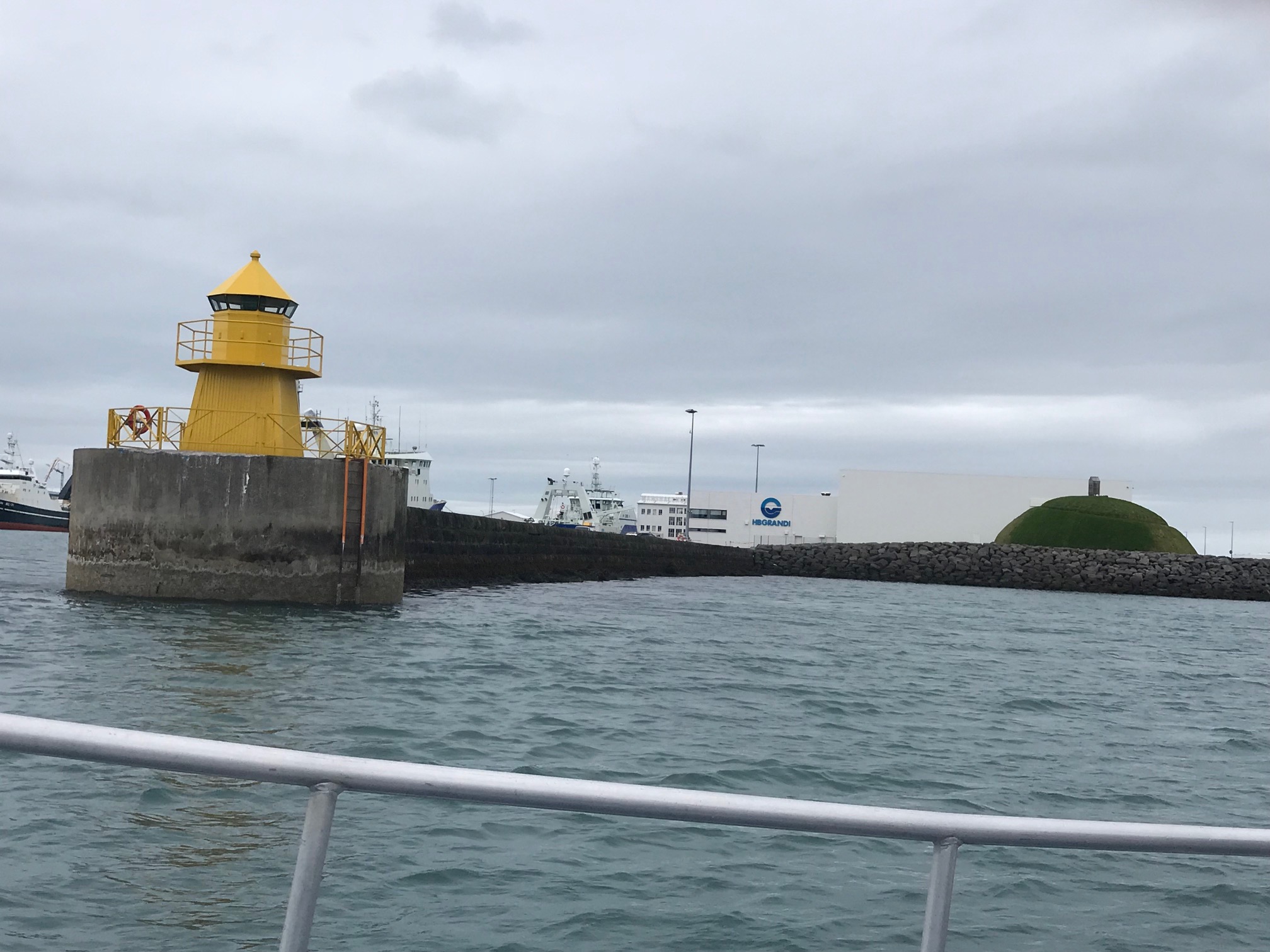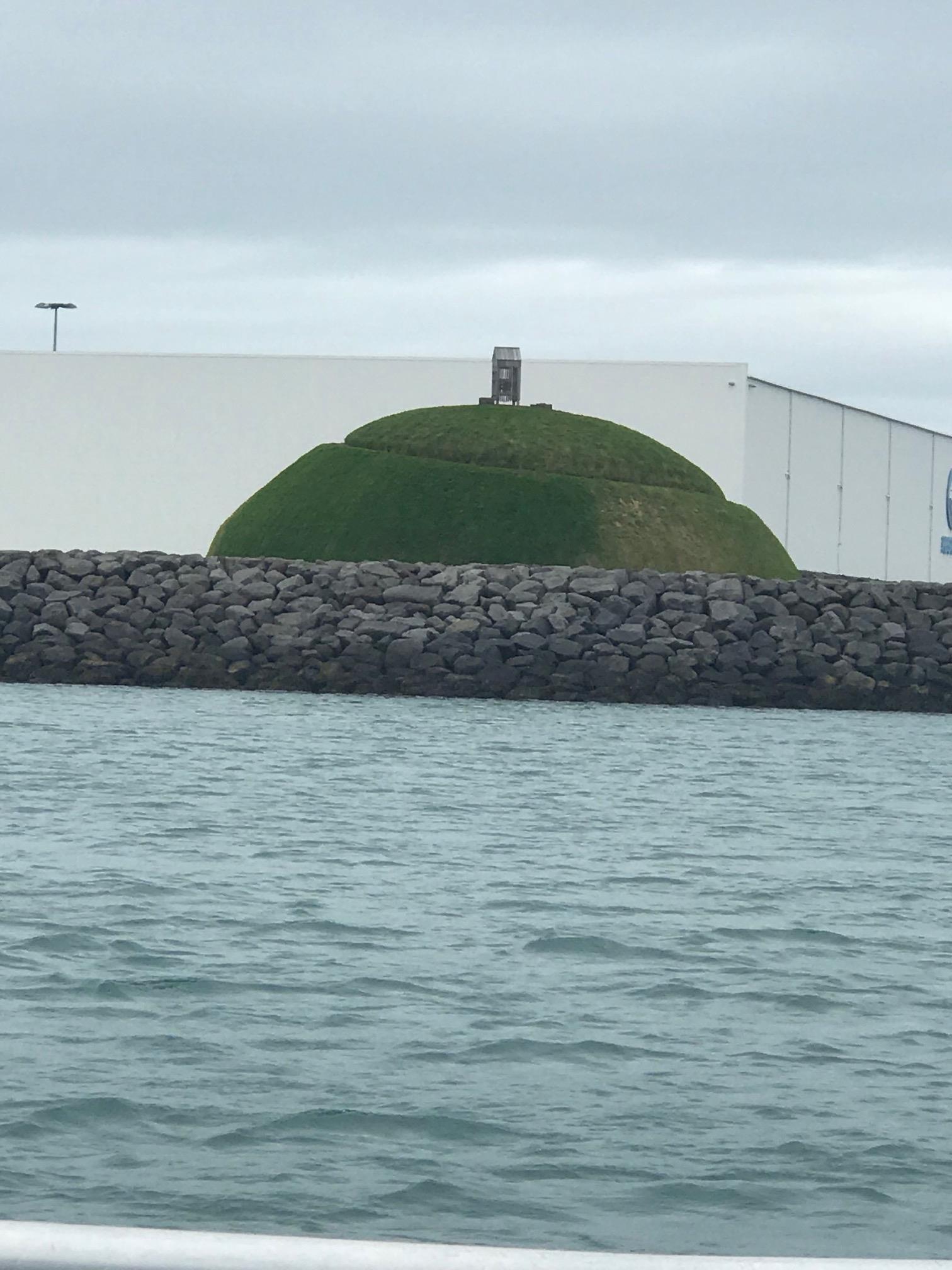 I then made my way to something I was not expecting to come across called Aurora: The Northern Lights Center ($14.99). You can only view the Northern Lights in Iceland in the wintertime, so this exhibition was perfect for learning how the Northern Lights are created. There is also an interactive room where you can relax on a beanbag or chair in a dark environment as a video shows the different lights throughout the country. It was definitely worth seeing!  You can watch the video on my Instagram page.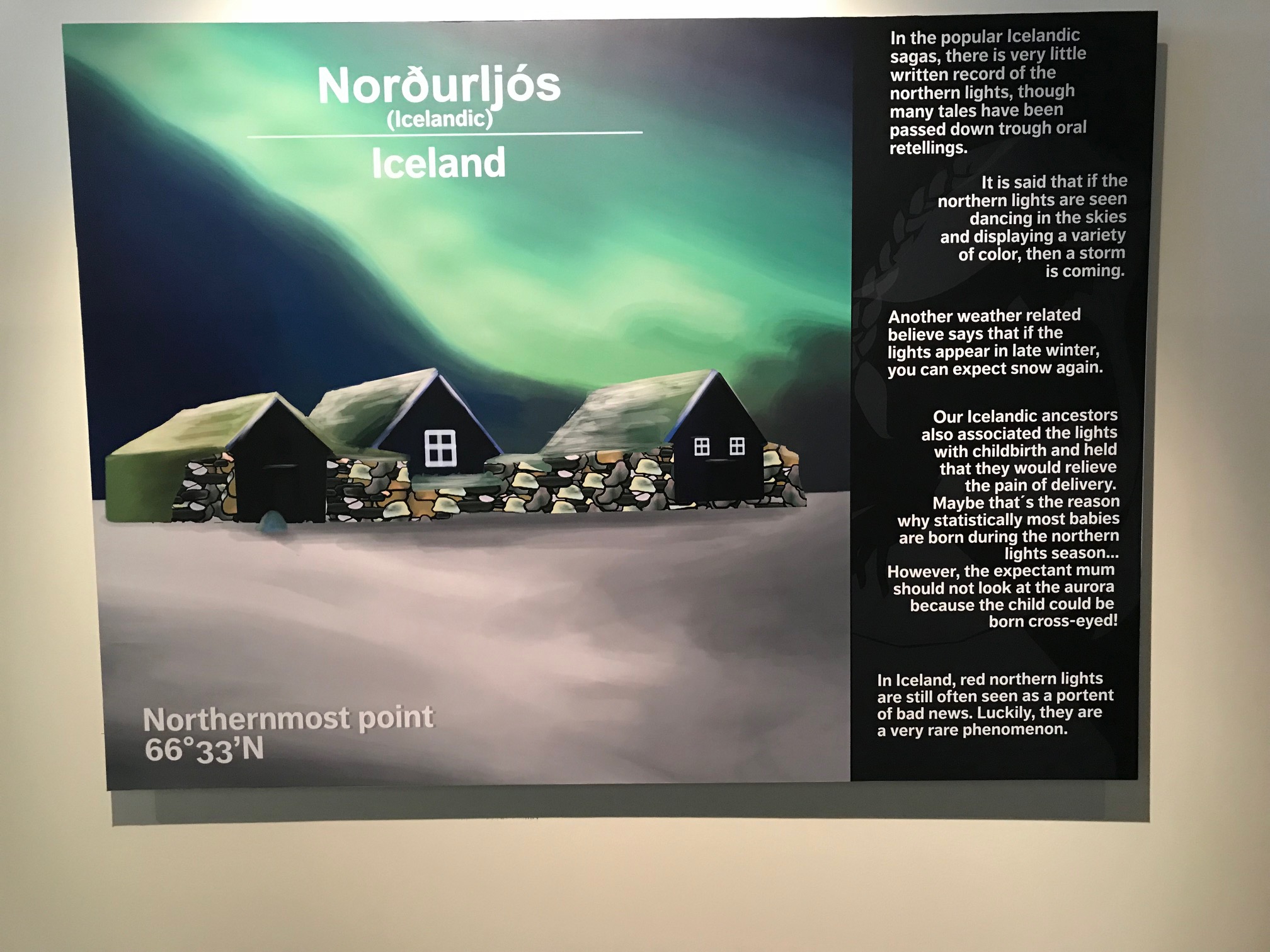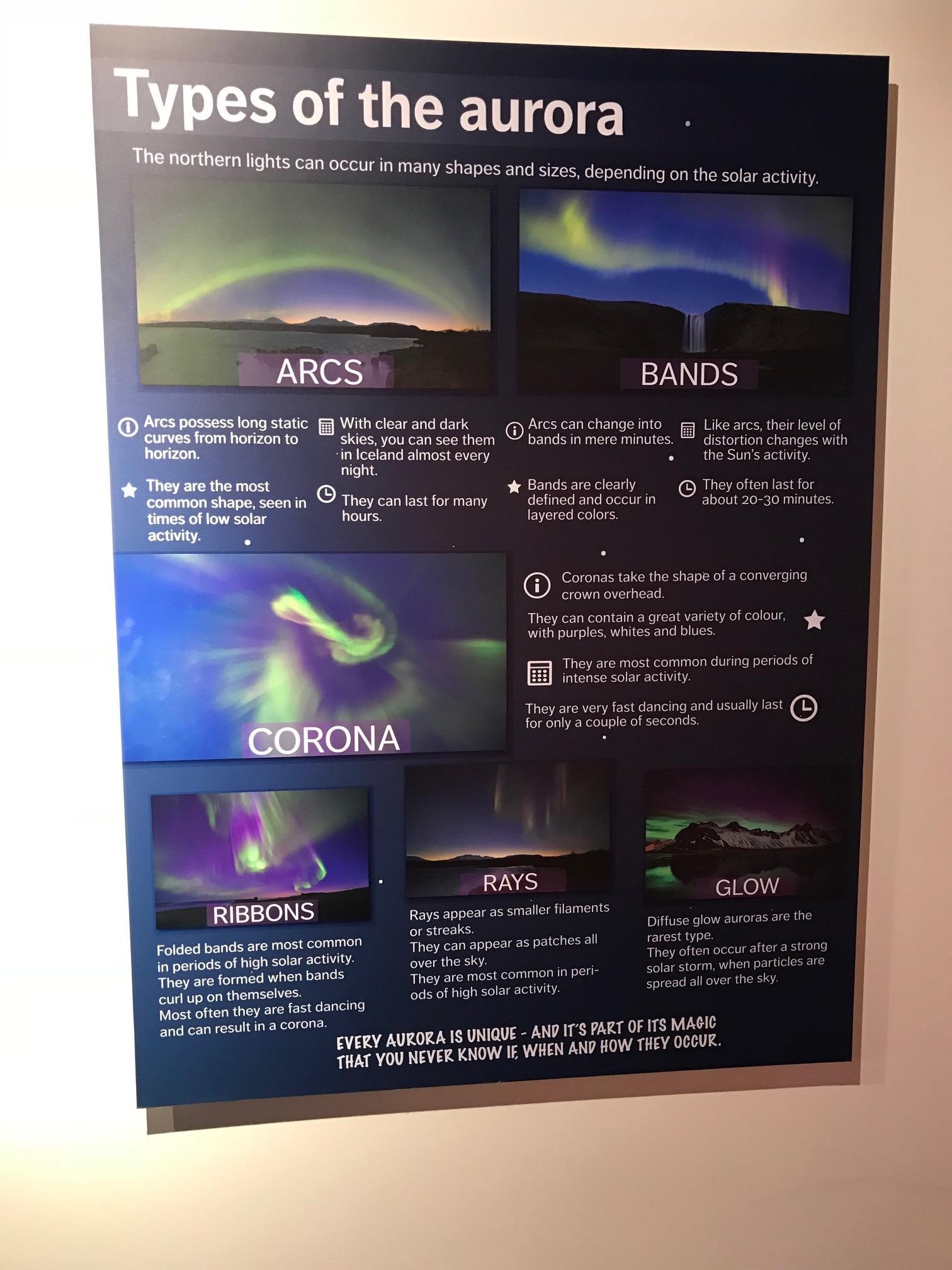 Next it was time to eat! I went into Bryggjunnar Brugghús where I settled on a Cherry Ale ($9.84) after trying a few. The bartender even bought me another beer on the house to celebrate my birthday!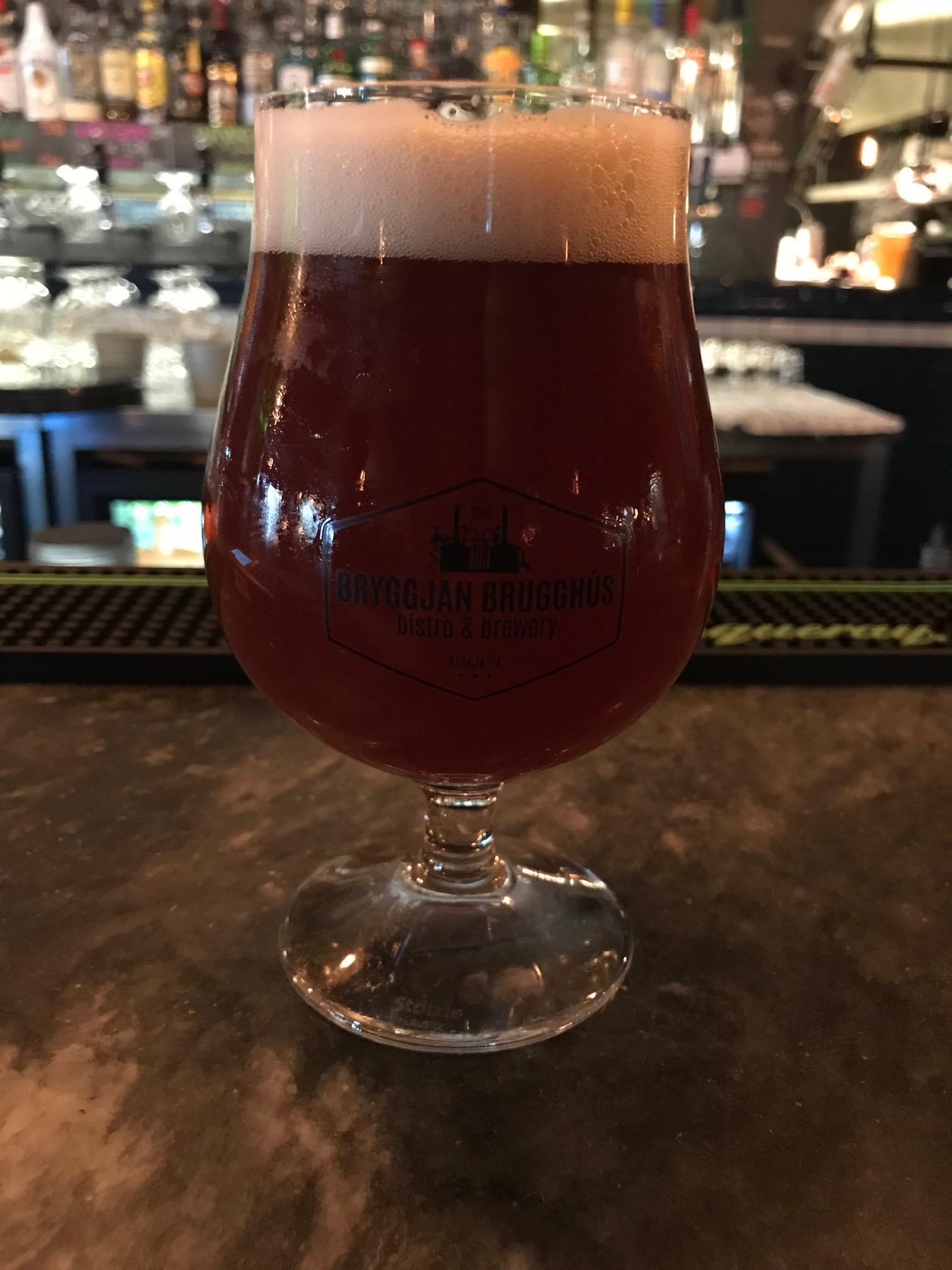 I then had 2 birthday desserts that were right next door to one another. I went across the street to a place called 17 Sortir for an apple cupcake ($5.85) and Valdís for a scoop of Apple Pie and Coffee ice cream ($6.56). Both really hit the spot! The guide on one of my Gray Line tours said that the ice cream in Iceland is made very thick and creamy. I couldn't have agreed more!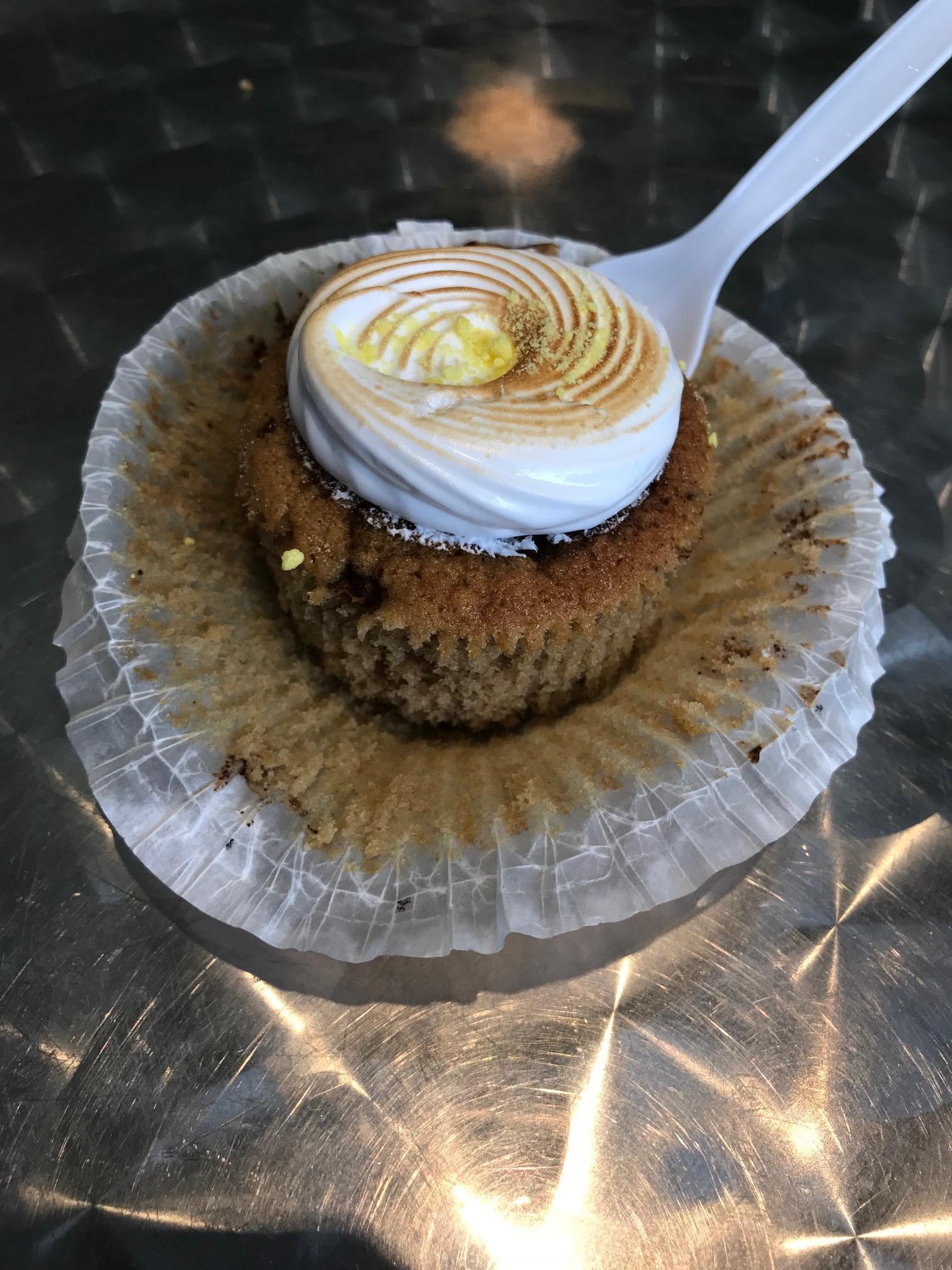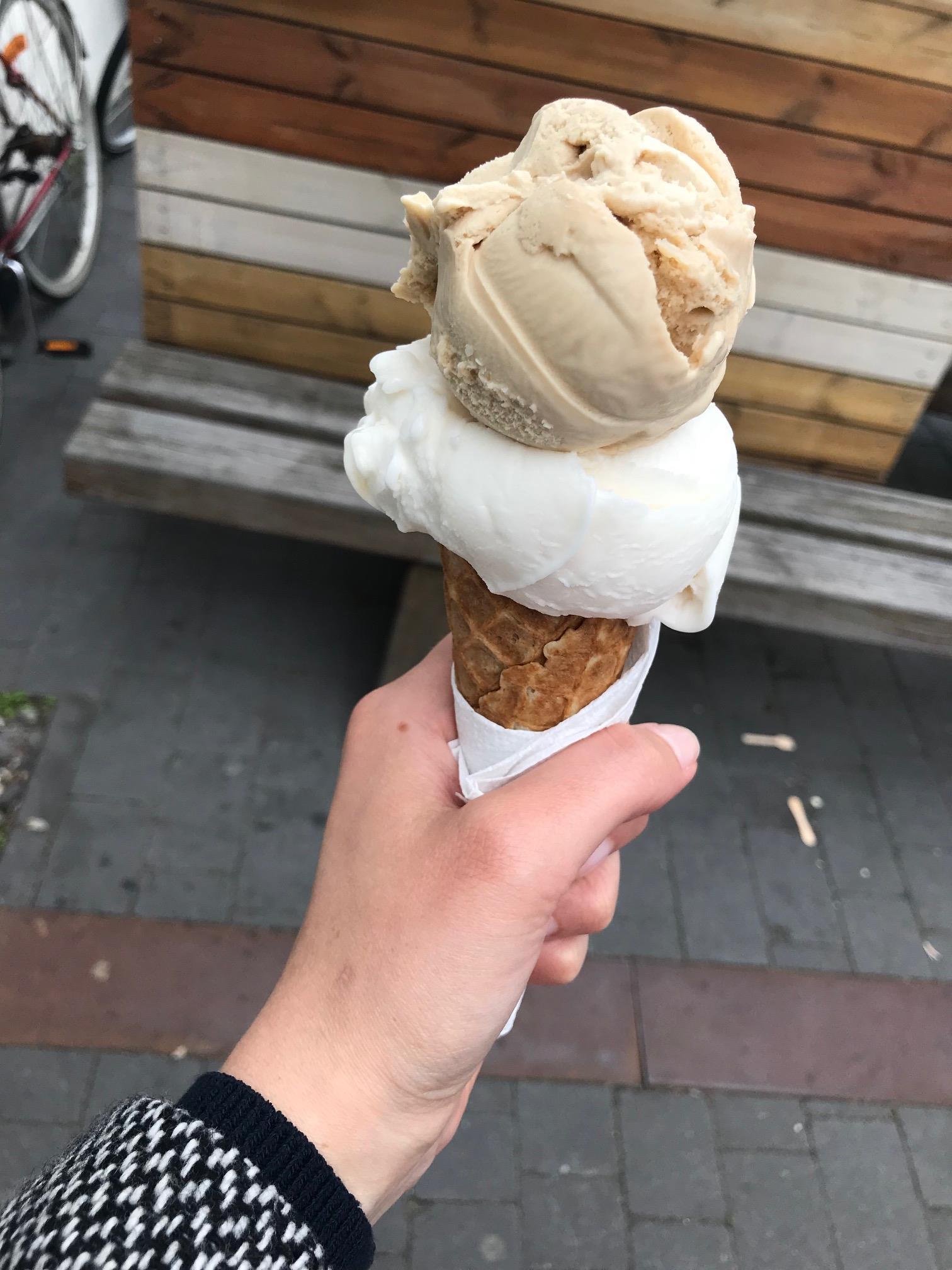 Now I was feeling a bit buzzed from the beer and happy from the desserts. I walked back towards the other end of town near the concert hall and snapped a photo of an art sculpture called the Solfar Sun Voyager.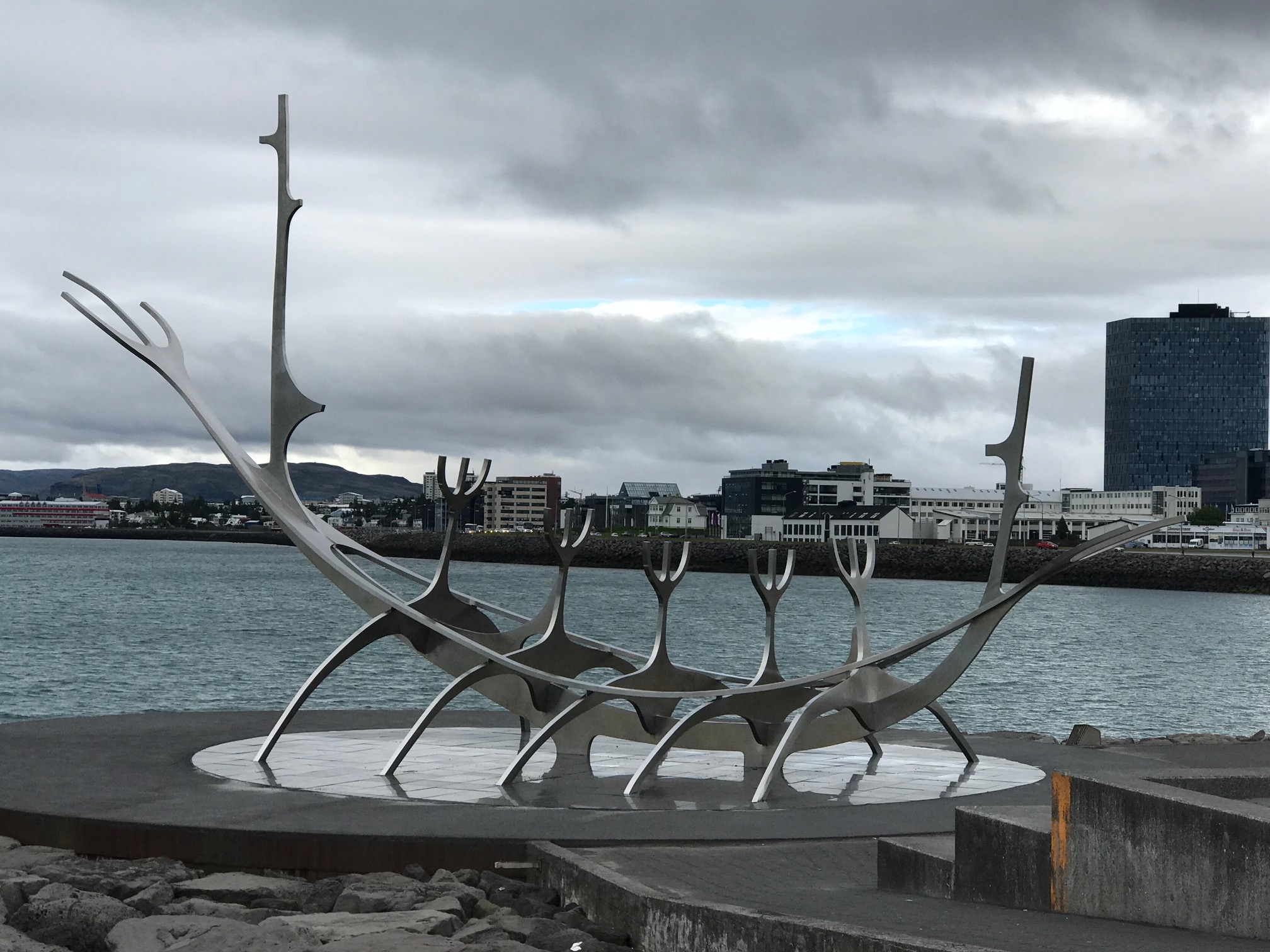 From a distance, I took a photo of a house called the Höfði House, which was built in the early 1900s and where President Ronald Reagan and Mikhail Gorbatsjov ended the Cold War during a summit meeting in 1986.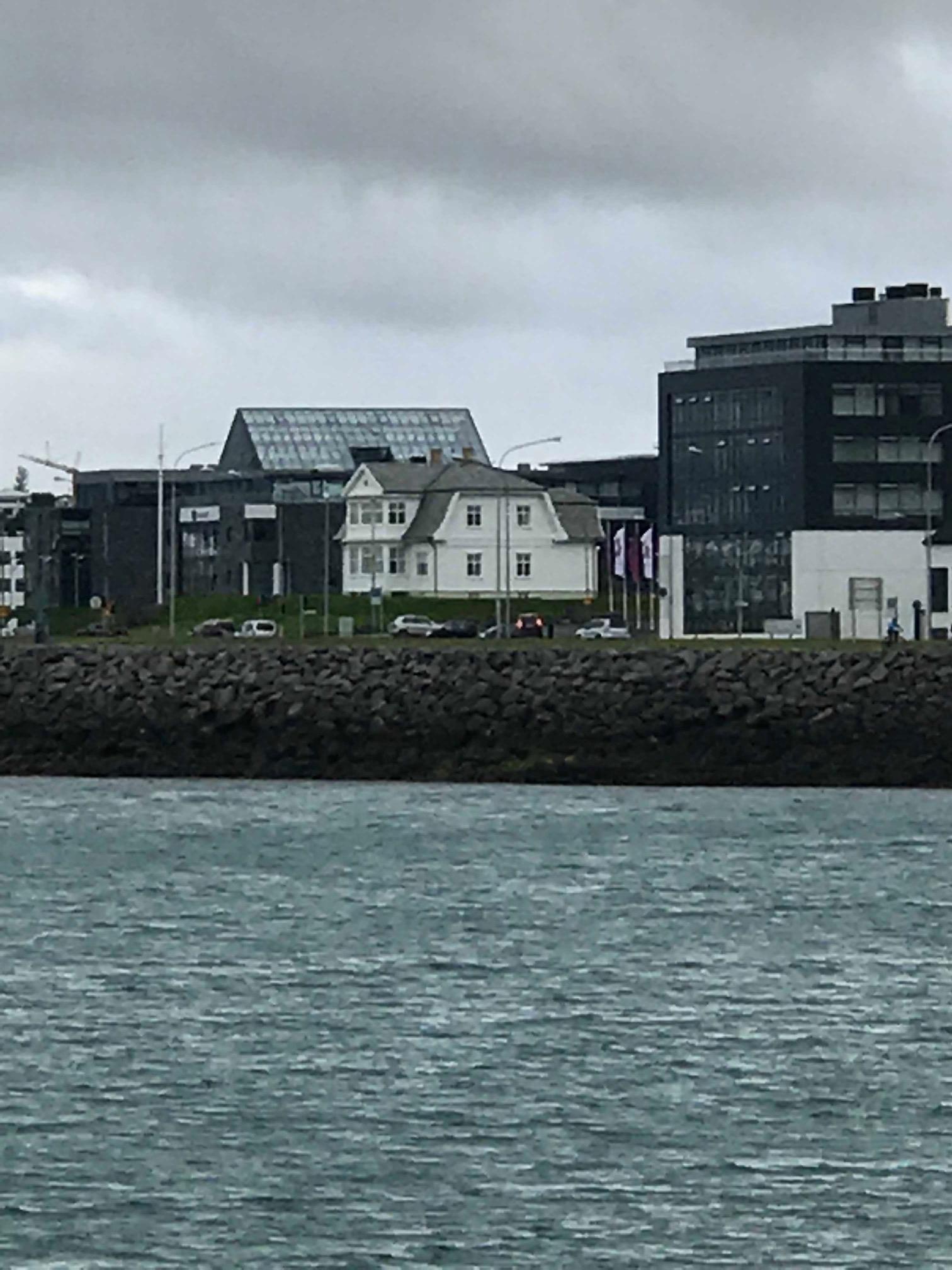 It was time for my "last meal" as I call in my travel blogs, so I headed over to  a tapas bar called ROK. I had seen this restaurant passing by the church a few days prior and for some reason out of all of the restaurants I Googled and searched in Iceland, this one just drew my attention. I ordered myself the ROK Green Salad, Salmon Ceviche, Curried Reindeer (I know, I ate Rudolph, but trust me, it was amazing!), an Irish Oyster and had a glass of Prosecco and a cocktail called The Twinkle, which had champagne, edelflower, lemon juice and Vodka.
The total cost for all of this: $93. As I stated earlier, the food/transportation is expensive in Iceland, which is why I didn't always go "all out" with the food.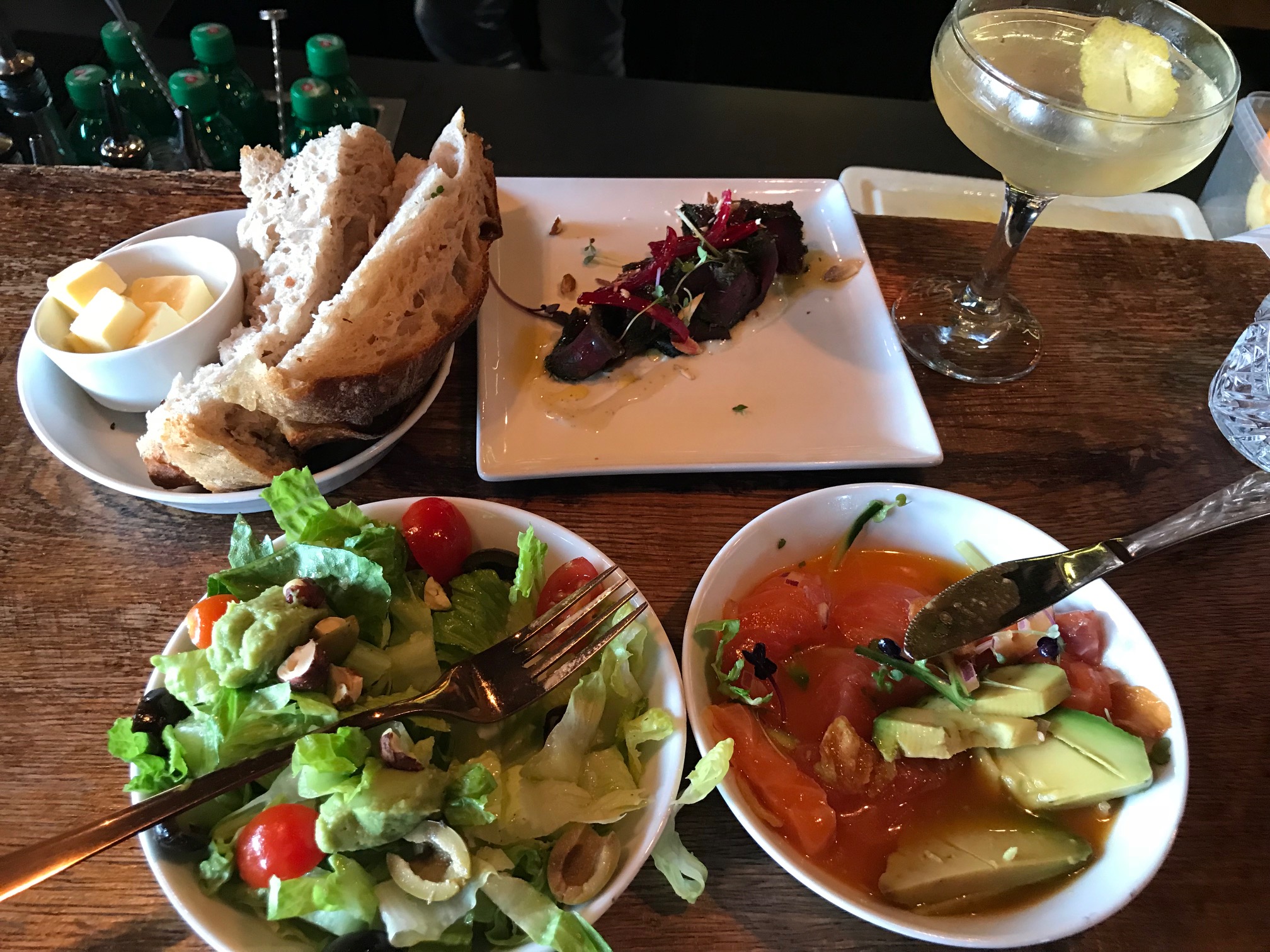 Day 7 – Saturday, July 7
After my amazing adventure, it was time to return back home. I recommend if you fly WOW Air back to the states to get to Keyflavik Airport early to avoid to long check-in line. I left Reykjavik at 3 p.m. and got to LAX by 5 p.m. Below was my breakfast: a salmon, egg, cottage cheese and gouda sandwich with OJ.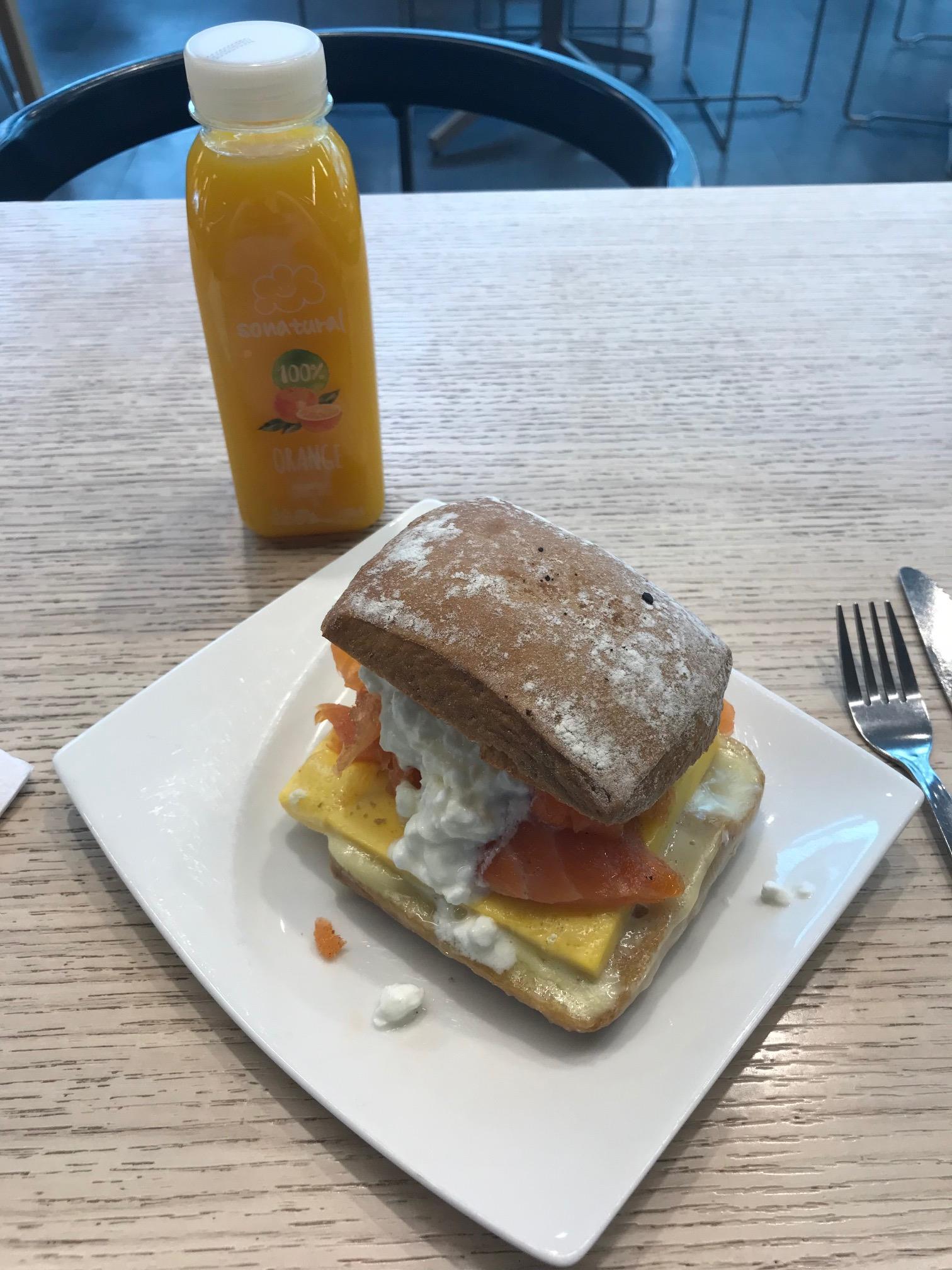 Below are some of the souvenirs I brought back with me: a shot glass, Puffin toy and magnets.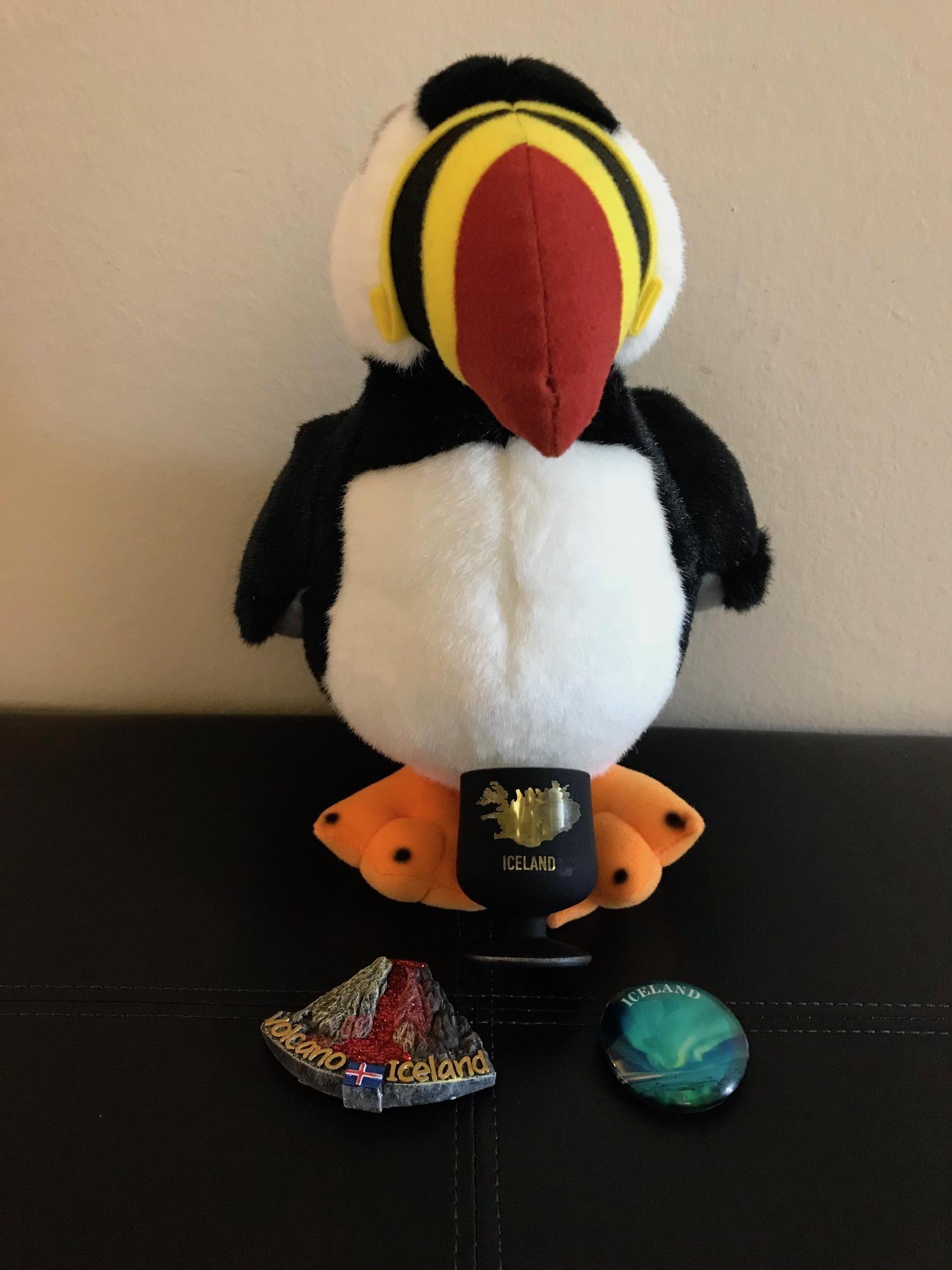 I hope you all get to visit this amazing country one day, it really is spectacular with all of its beauty! This is how I left Iceland, happy! 🙂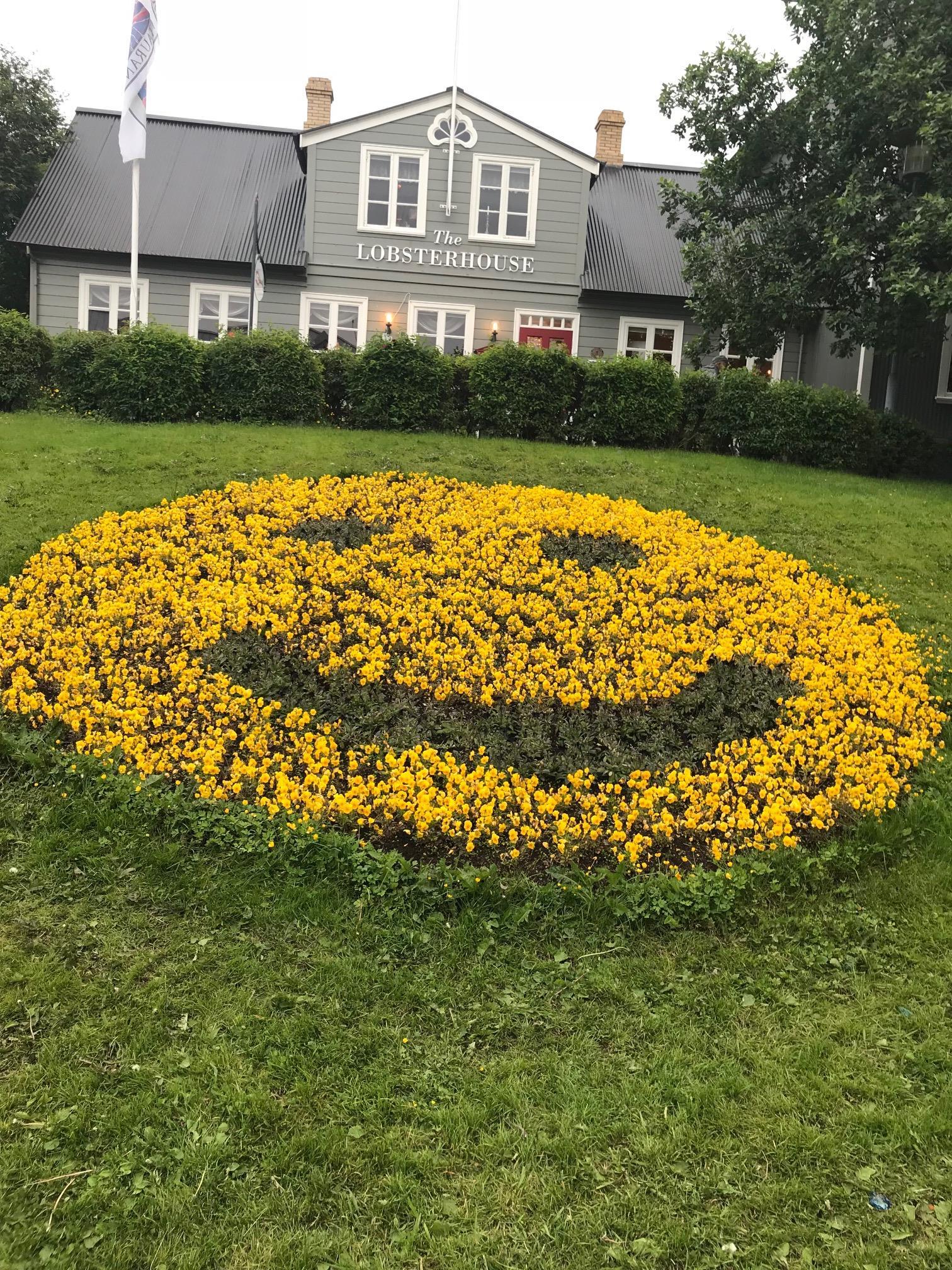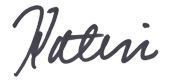 SaveSaveSaveSave
SaveSave
SaveSave
SaveSave
SaveSave
SaveSave
SaveSave
SaveSave
SaveSave
SaveSave
SaveSave
SaveSave
SaveSave
SaveSave
SaveSave
SaveSave
SaveSave
SaveSave
SaveSave
SaveSave
SaveSave
SaveSave
SaveSave
SaveSave
SaveSave
SaveSave
SaveSave
SaveSave
SaveSave
SaveSave
SaveSave
SaveSave
SaveSave
SaveSave
SaveSave
SaveSave
SaveSave
SaveSave