Hi guys! It's that time of year again where I reflect on 2018 and what you can expect from SoCal Shuffle in 2019.
2018 was such a crazy and fun year: I traveled more, got more freelance opportunities and I have been trying to concentrate on my well-being.
So first and foremost: I realize that in the past several months, I haven't been posting as often. I have not been trying to neglect the blog, but some personal things in my life and freelance work started taking up so much of my time that the blog had to become second. I am going to try and aim to post at least 2 times a month depending on how my schedule pans out. Just know that I did not forget any of you!
I am going to start using Facebook Live and Instagram Video more. I am such a post a photo/post a blog and move on kind of girl that I really want to start having a more personal connection with all of you and see what I experience just living a day in the life in SoCal and during my travels. So that's my ultimate goal is to incorporate you more into my life!
You can look forward to me traveling more (I am still working on a destination list, I keep changing my mind!), attending more local events and just seeing what I do in my day-to-day life. I keep having these flashback memories of when I first moved to SoCal, so you will definitely be seeing more of that as well.
I know 2019 is going to be an amazing year and I can't wait to bring you on this amazing journey. Thank you for being fans of SoCal Shuffle, keep on reading! As always, if you ever have a question, you can write me under the "Contact Me" page. 🙂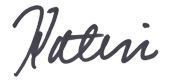 Photo Credit: Happy Grey Lucky, Kimi Was Here