Time for another fashion season! I love springtime because I can wear brighter colors and pastels. It really brings out a lot of color in not just your look but your personality!
After looking at the 2017 Fashion Week, here are my favorite spring trends that I love and loathe:
Trends I love:
Beach Stripes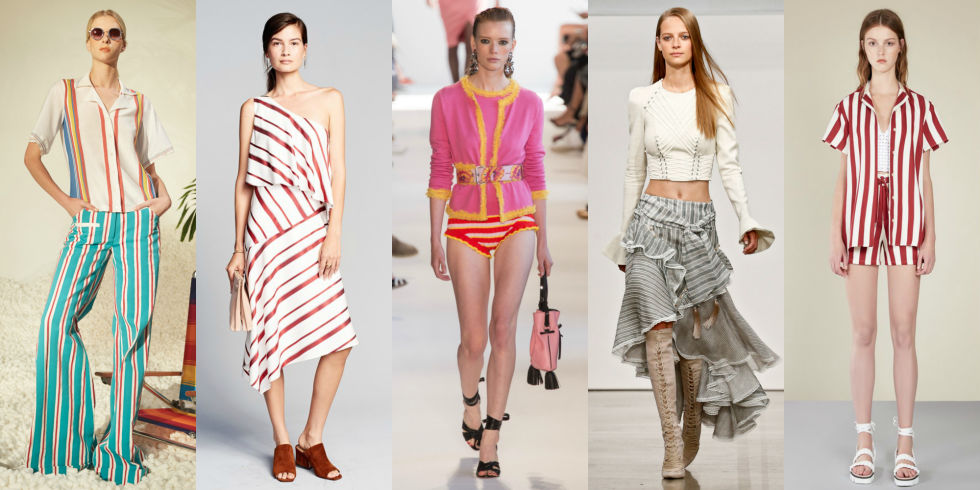 and Banker Stripes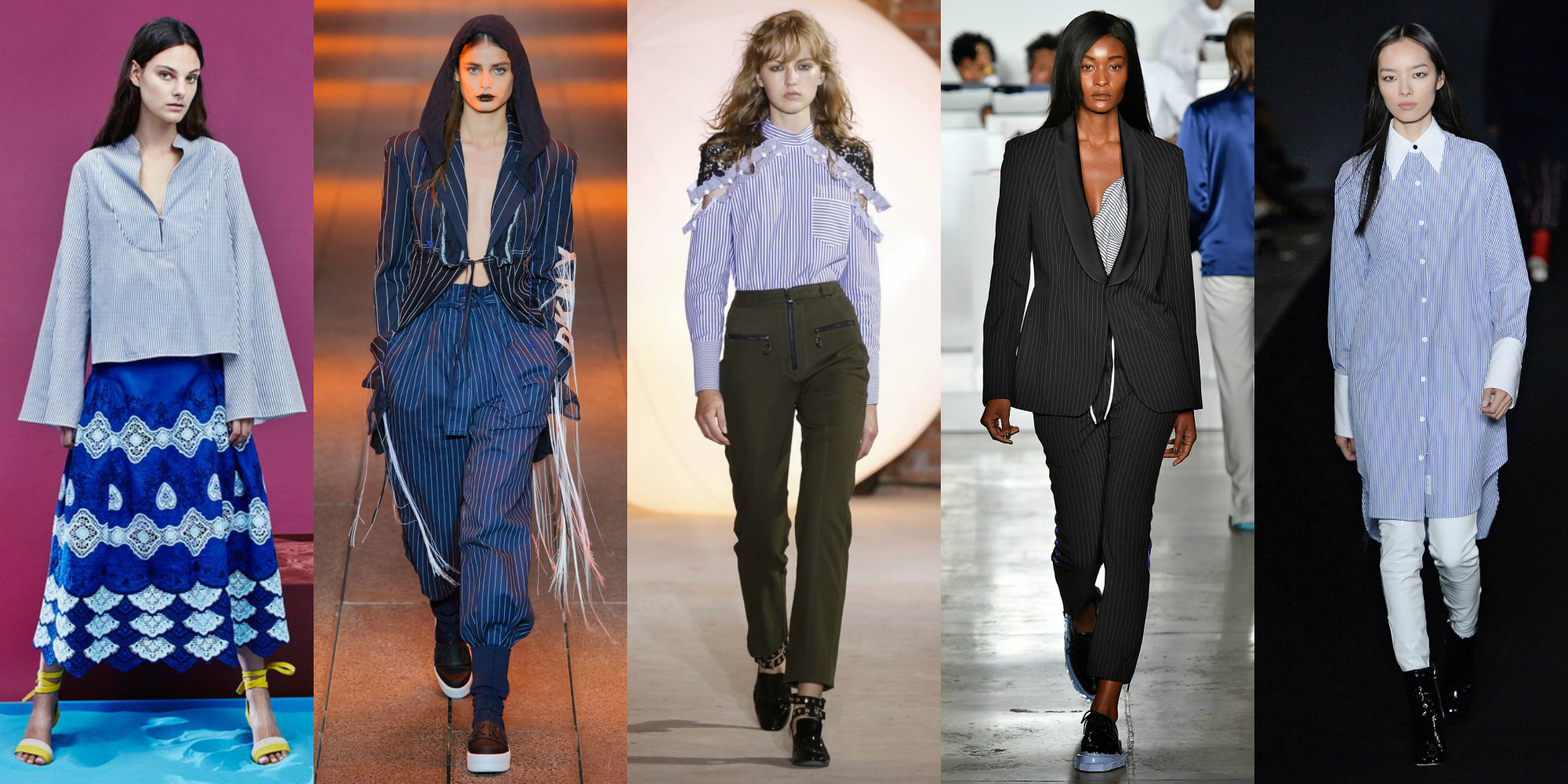 I love, love me a top or dress with vertical stripes. I believe that they are a classic print that can be pulled off on almost anybody! I especially love wearing banker stripes at the office, I think it's a staple look for work and looks fierce!
Khaki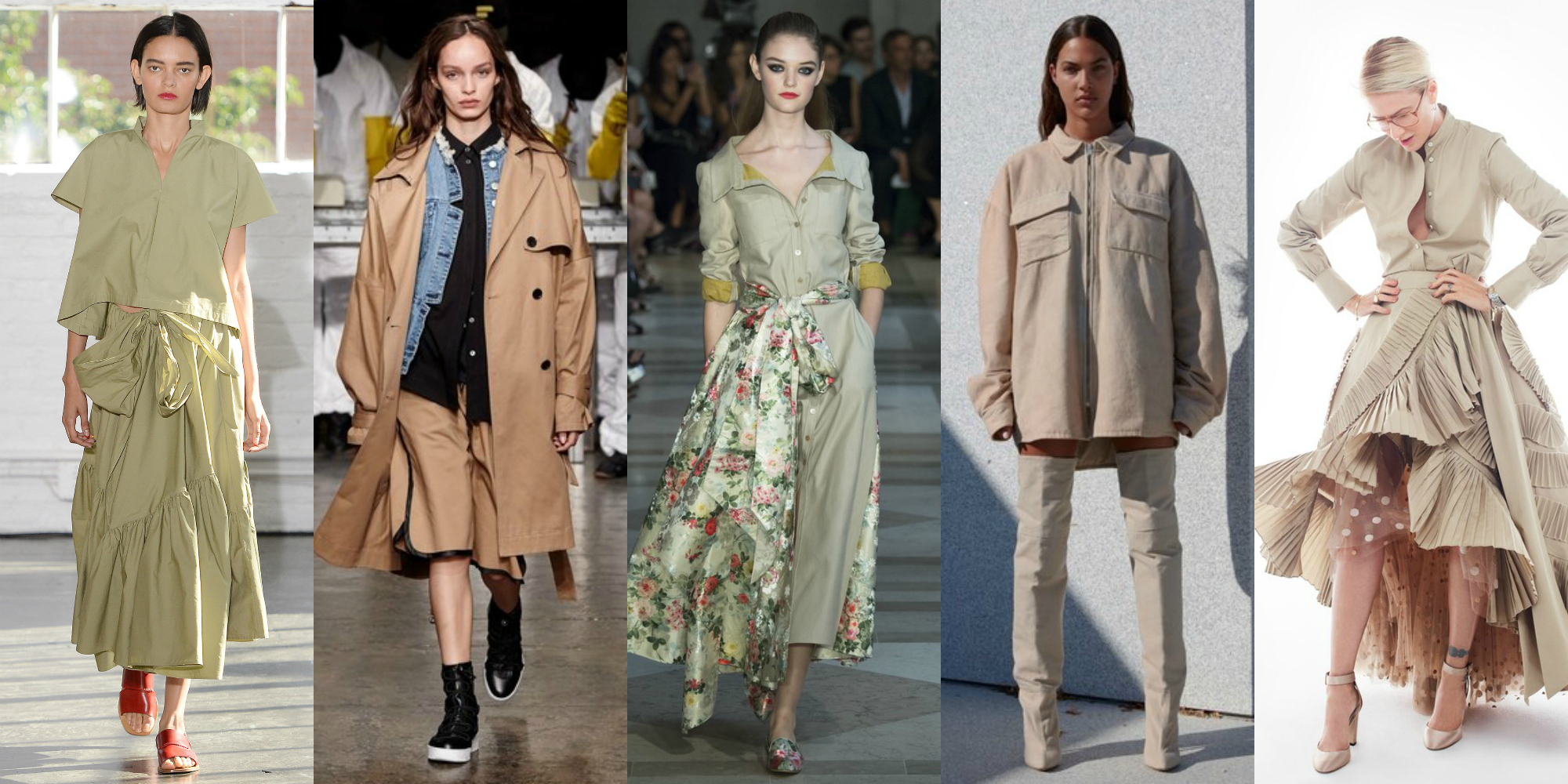 Khaki is a classic color. It looks good on practically everyone with different skin tones and hair colors. I usually like pairing khaki with red or black shoes/bag. I also saw a lot of big belted khaki trench coats this season, I might have to go and buy me one soon!
Yellow Shades
With me having dark brown hair and fair skin, there are only a couple shades that I can pull off, such as a lighter to medium yellow. It really depends on your skin tone and hair color for this look!
Oversized Button-Down Shirts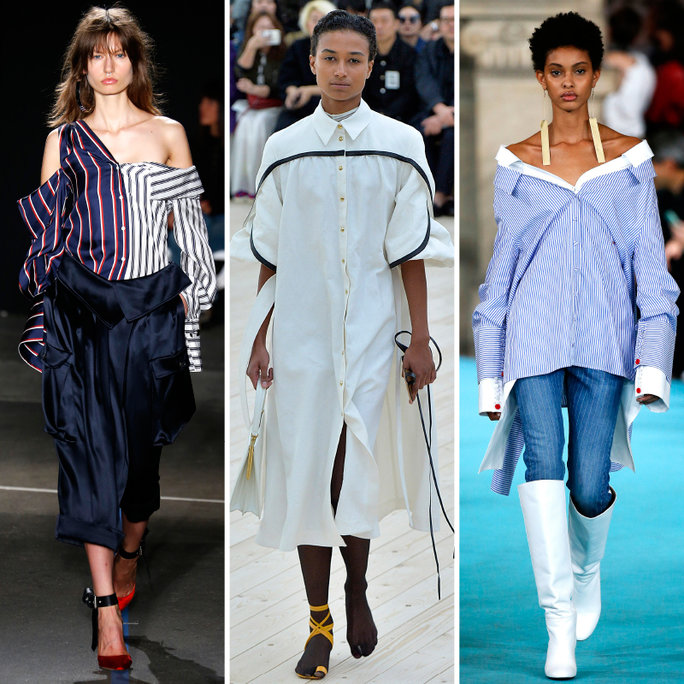 I love oversized shirts for lounging around or a casual night out with the girls. They are so comfortable and relaxed fitting! I always pair mine with skinny jeans, I don't like looking "oversized" on both top and bottom!
Single Cold Shoulder Tops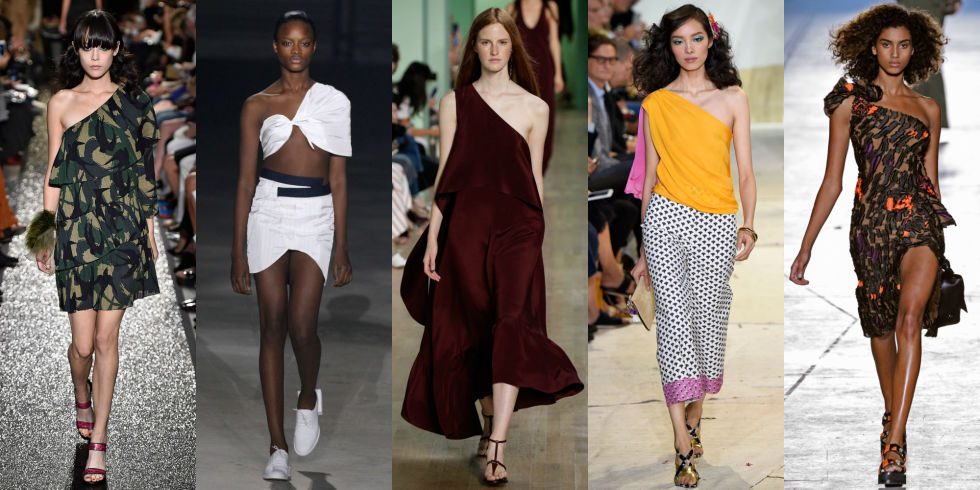 I remember when these were in when I was in high school! I recently got one from American Apparel and I love wearing it out, I have gotten so many compliments. It's a very sexy look!
Ruffles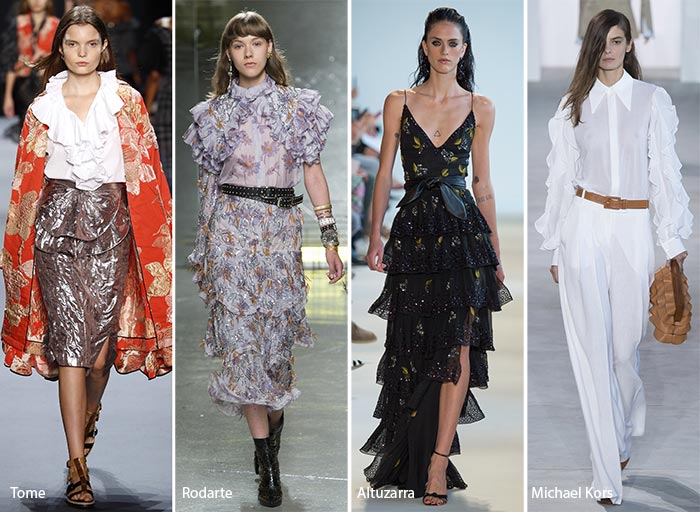 and Puffed Up Sleeves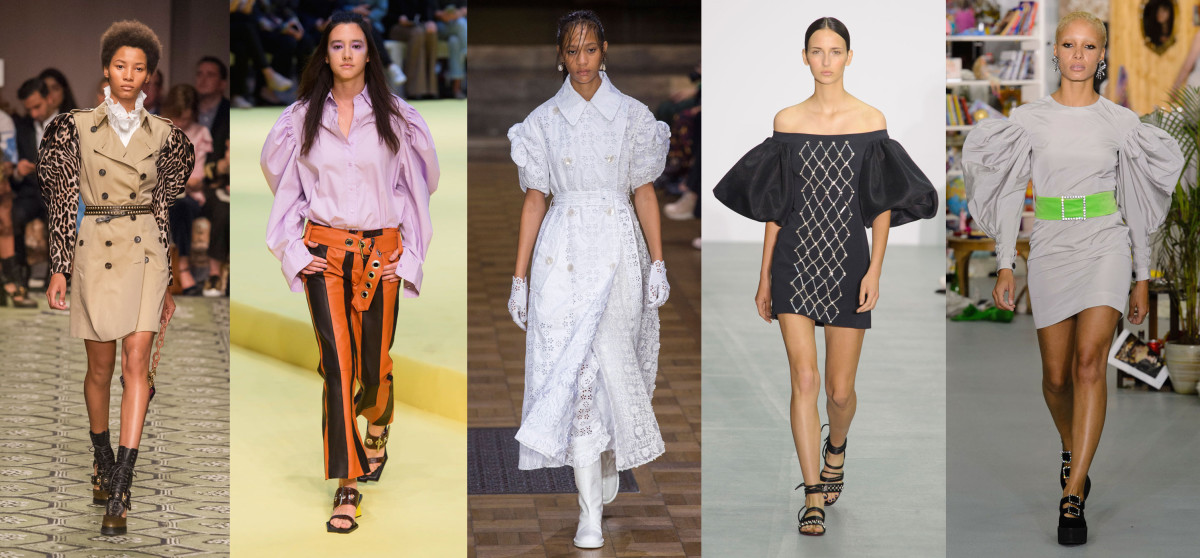 I think ruffles and puffed up sleeves are very feminine to wear. They are from the 80s and I still love this look!
Ankle Wrap Up Shoes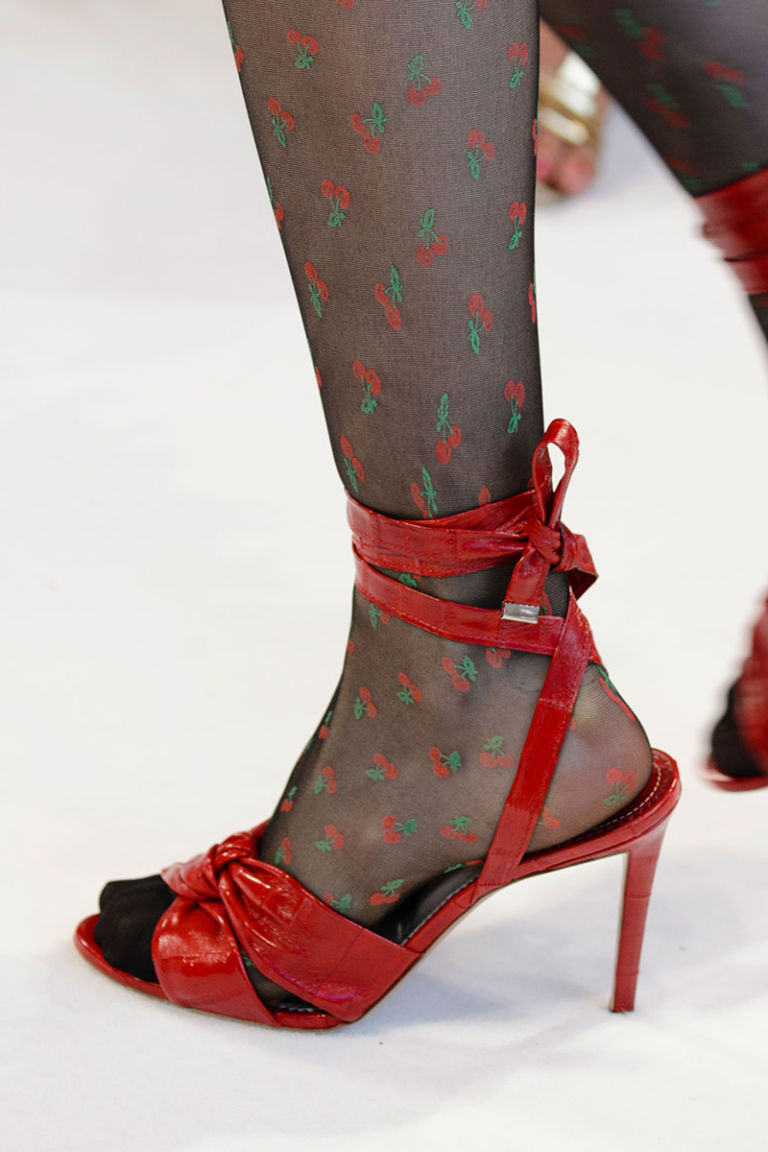 Again, I haven't worn a pair of these since high school, but I am in favor of them making a comeback and dolling up the ankles!
Kitten Heels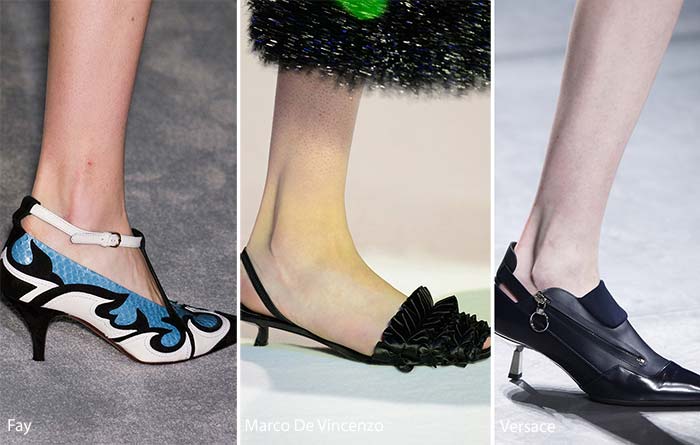 Adorable and cute. I am 5'11" so now I won't be too high up now.
Trends I can't stand:
Robes 
Sleeve Slits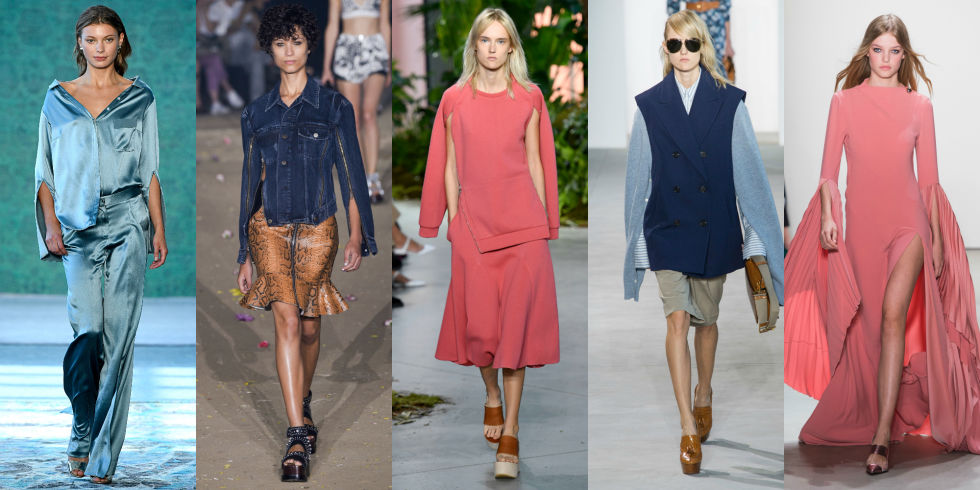 Flat Form Shoes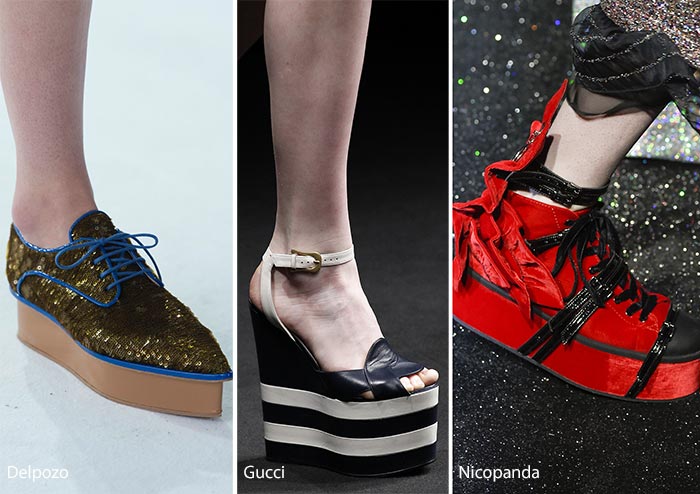 Oversized Bags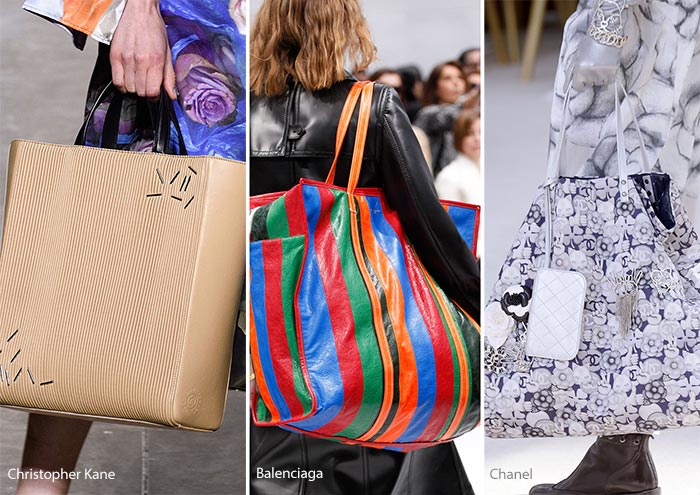 I am not sure I am a huge fan of these trends. I wouldn't be caught dead wearing a robe down the street, nor would I wear flat form shoes that remind me of Baby Spice. If I owned an oversized bag, I would never be able to find anything in my purse ever again, and sleeve slits…eh, just not my thing.
Tell me your opinions about your favorite and least favorite spring trends by contacting me here! 🙂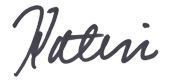 Photo credit: Elle, InStyle, Fashionista, Fashionisers, Harpers Baazar